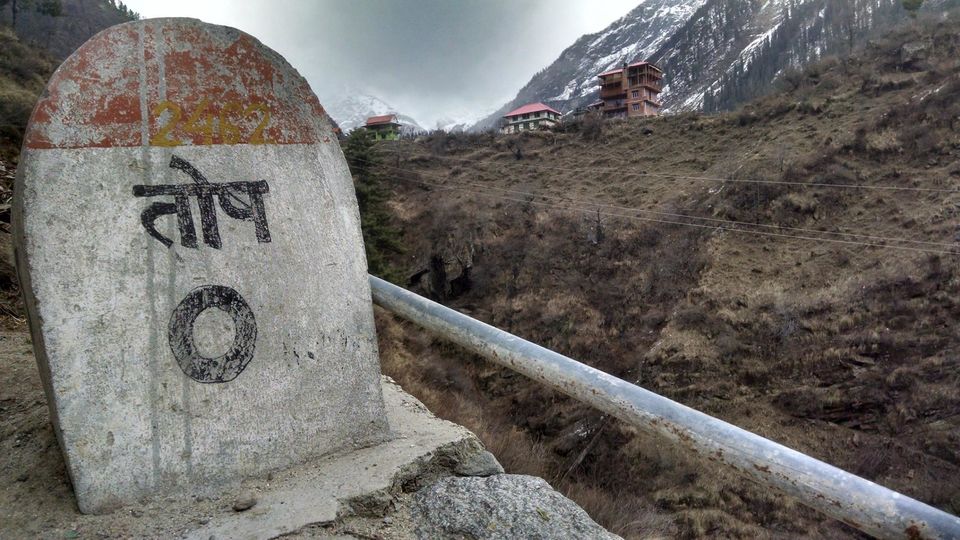 Having a previous great experience with Tripver, I decided to travel again with them in the beginning of 2017. I had by passed Kasol, in 2011 but hadn't experienced what "little Israel" of our country had to offer.
But this time I wanted to explore in style and Tripver as usual delivered. I chose to travel "Gold Class".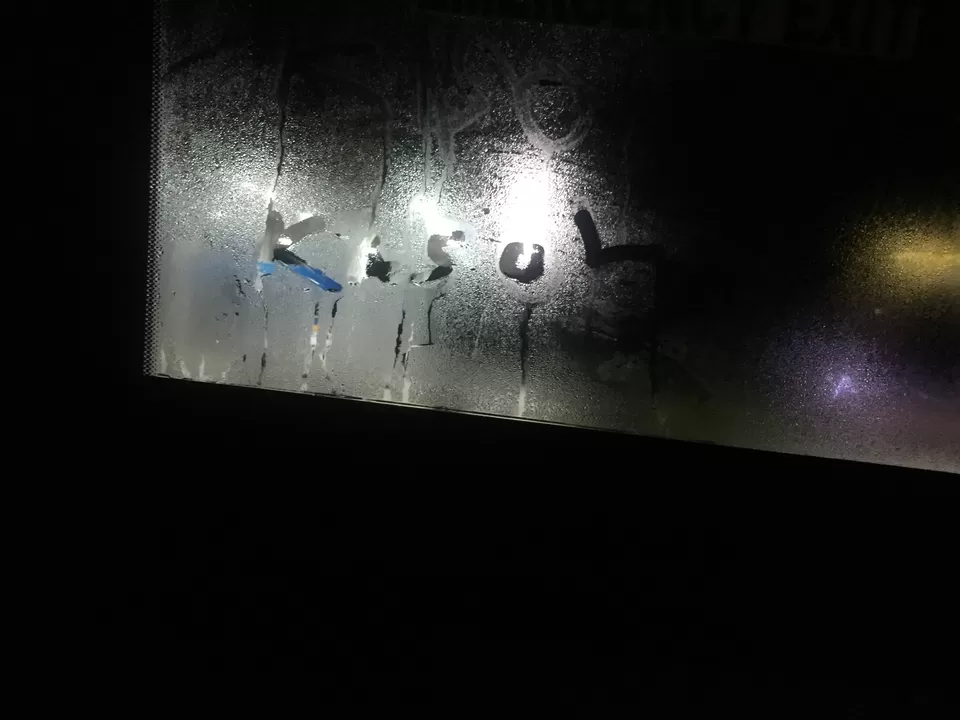 Boarding Point: RK Ashram Metro Station (Location: Pillar No 09)
Boarding Time: 7:00 PM
Details had been shared with all the registered travelers a day prior to the departure. A separate Deluxe trip was also traveling to Kasol via Tripver during the same calendar dates. However, all arrangements for them were different.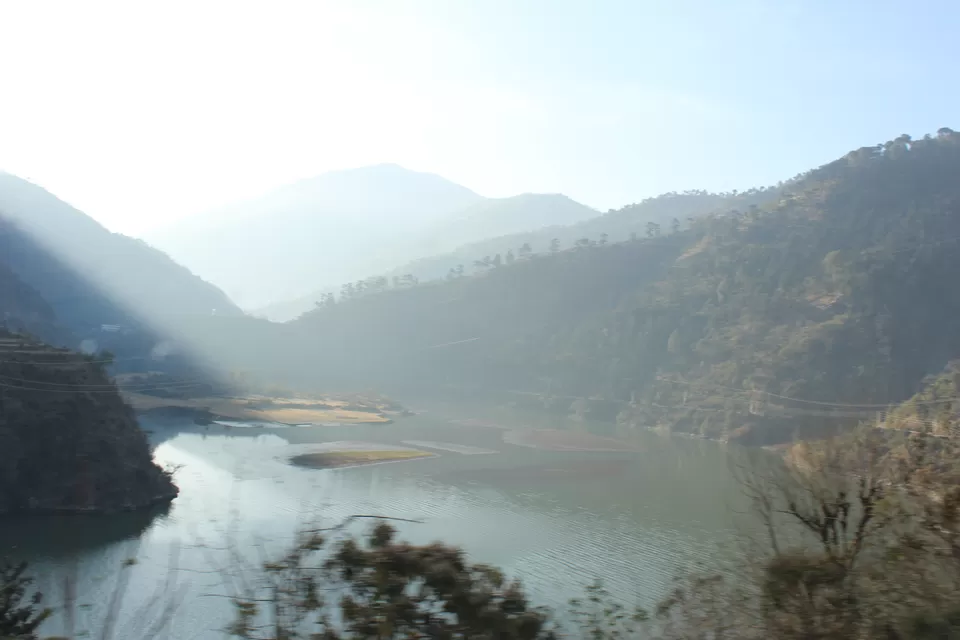 Volvo, can only reach till Bhunter. Post that a cab had been arranged for us by our tour captain, Aditya. The ride was comfortable. Always is, in a Volvo.
No delays in arriving at Bhunter.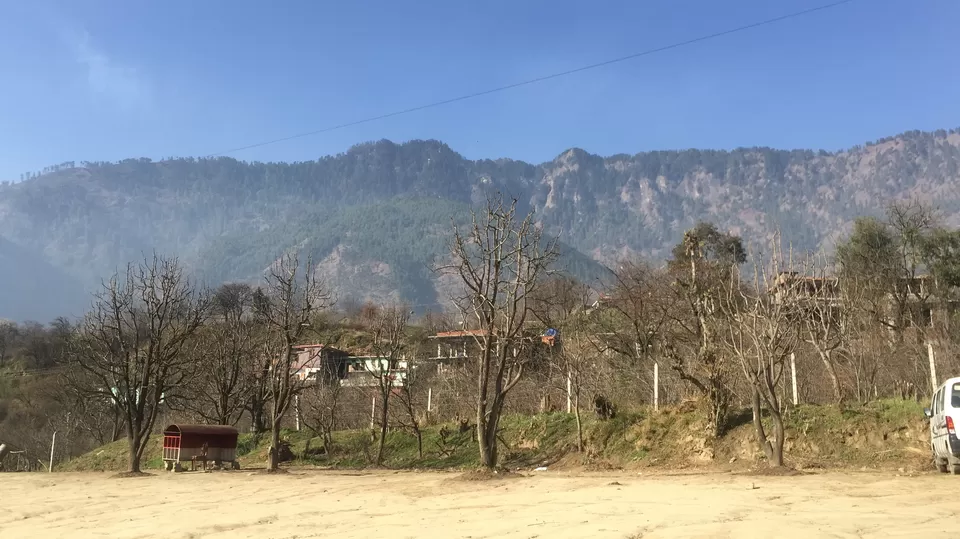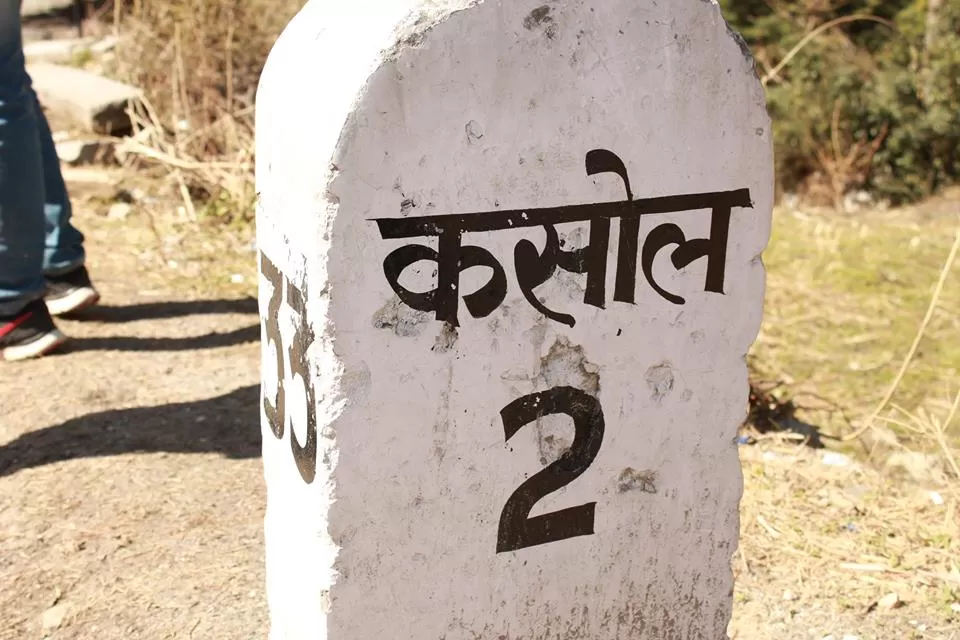 Hotel Royal Palace:
Rating: 4.1/5
Official pictures of the hotel had been shared with us 2 days ago (shared below). I like the transparency of Tripver. The hotel was a riverside property, 2 KM ahead of Kasol, far away from the chaos, i.e., if you call it a chaos.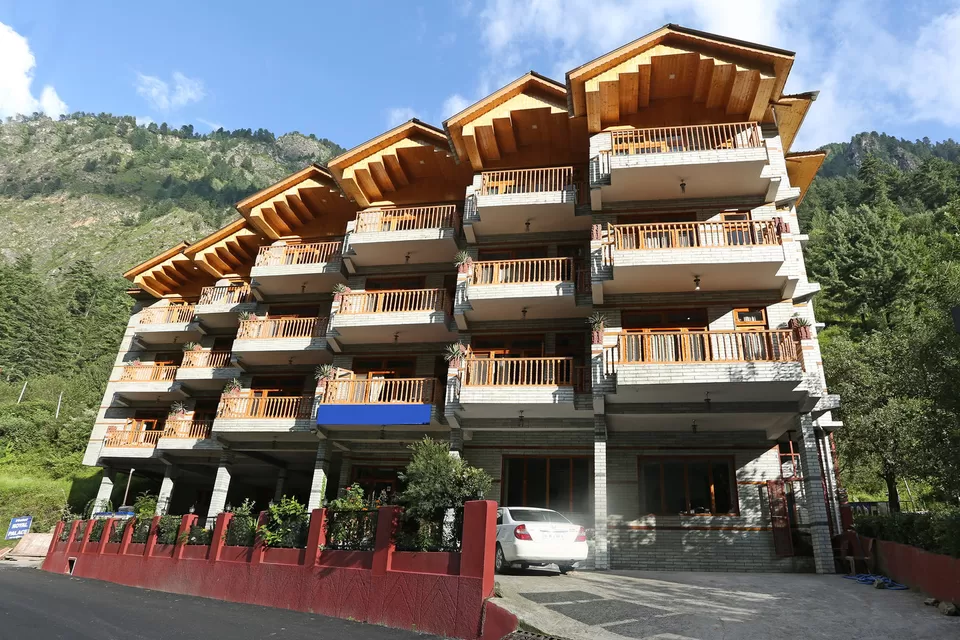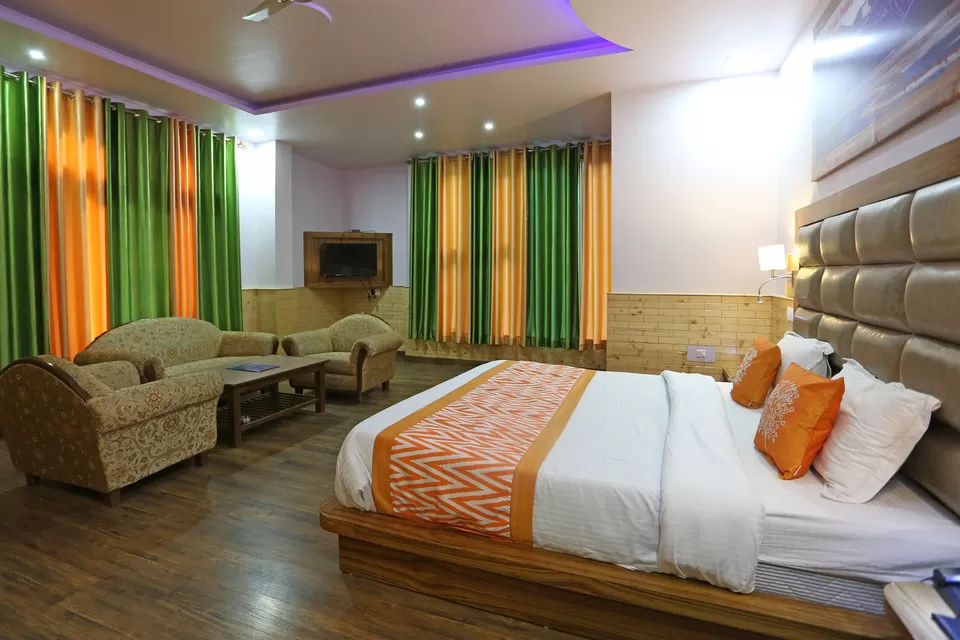 Not bad for Gold Class, lol.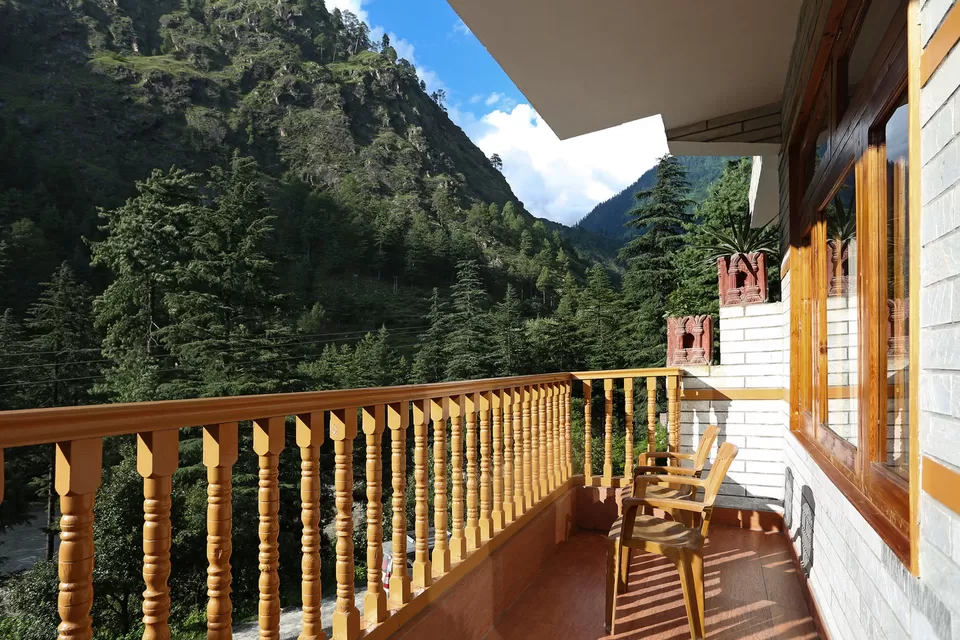 Meet Aditya, our captain. A fun guy, he kept us thoroughly engaged throughout our amazing trip.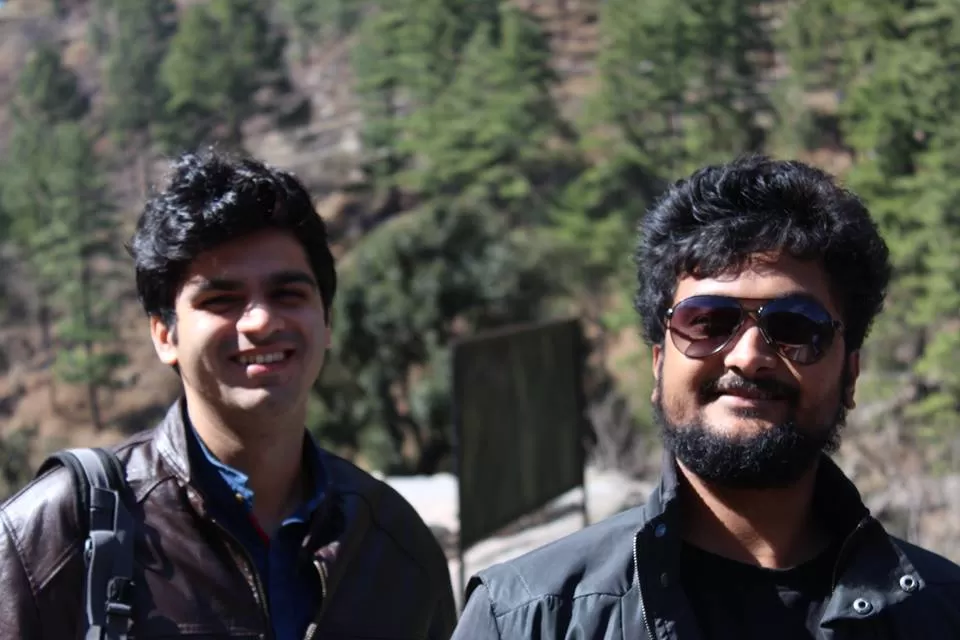 Ride from Bhunter to Hotel Royal Palace: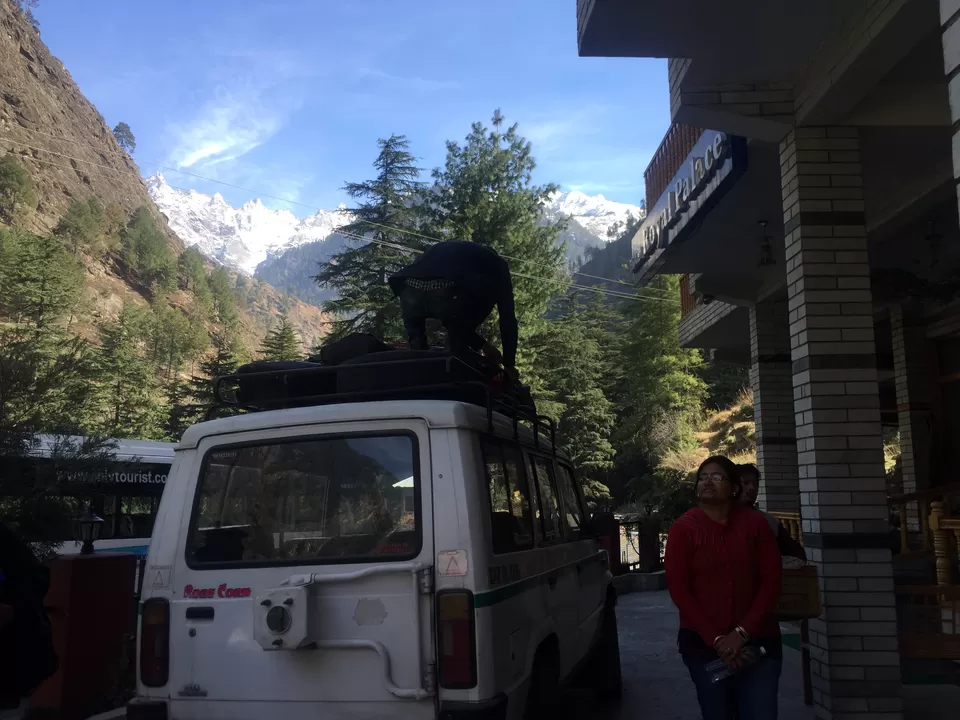 Actual Pictures of the Room: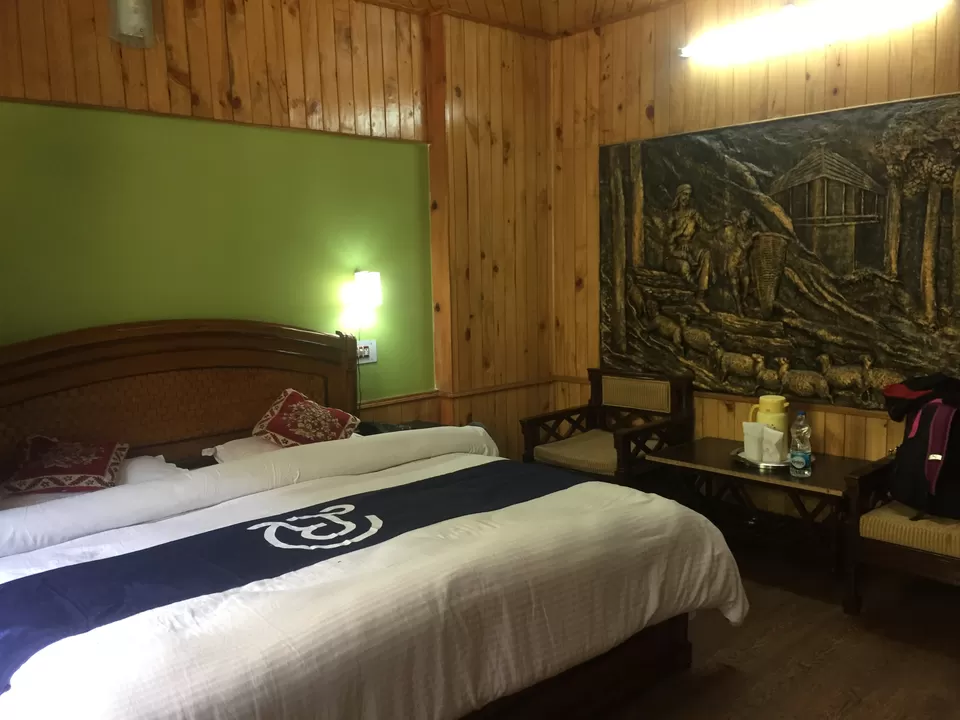 After taking a hot shower, all 6 of us set out to explore Kasol.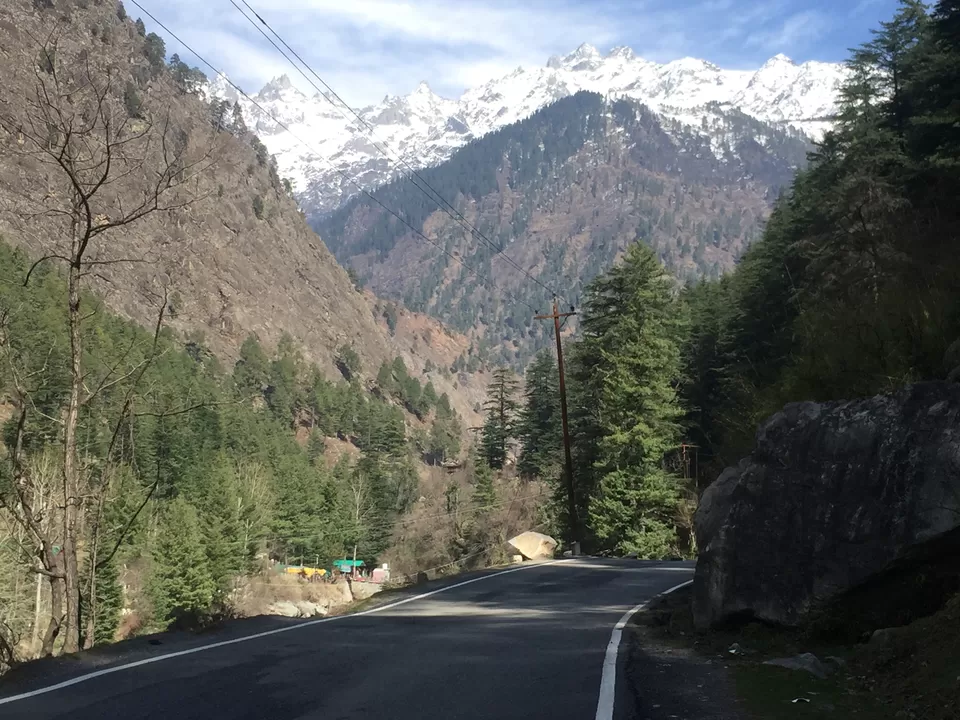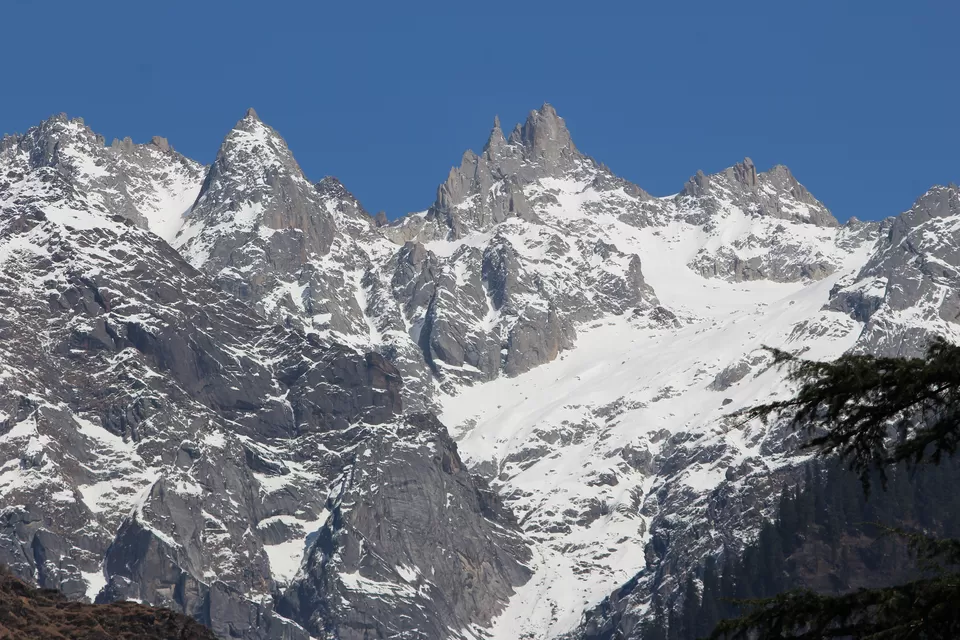 We caught a local bus heading back to town. The ride was hardly 10 minutes long.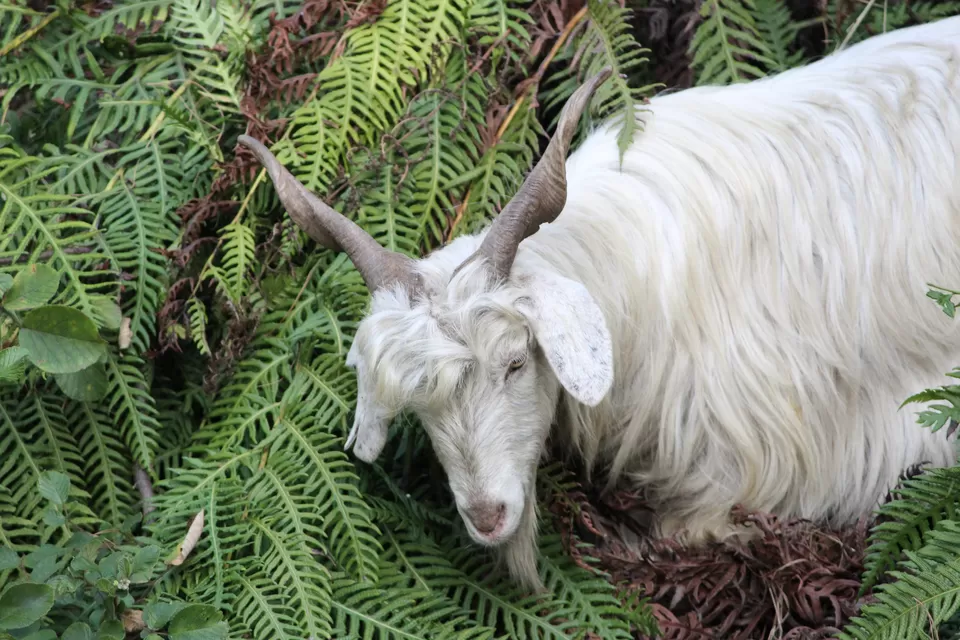 Our target for Day 2 was to have a SNOW FIGHT !!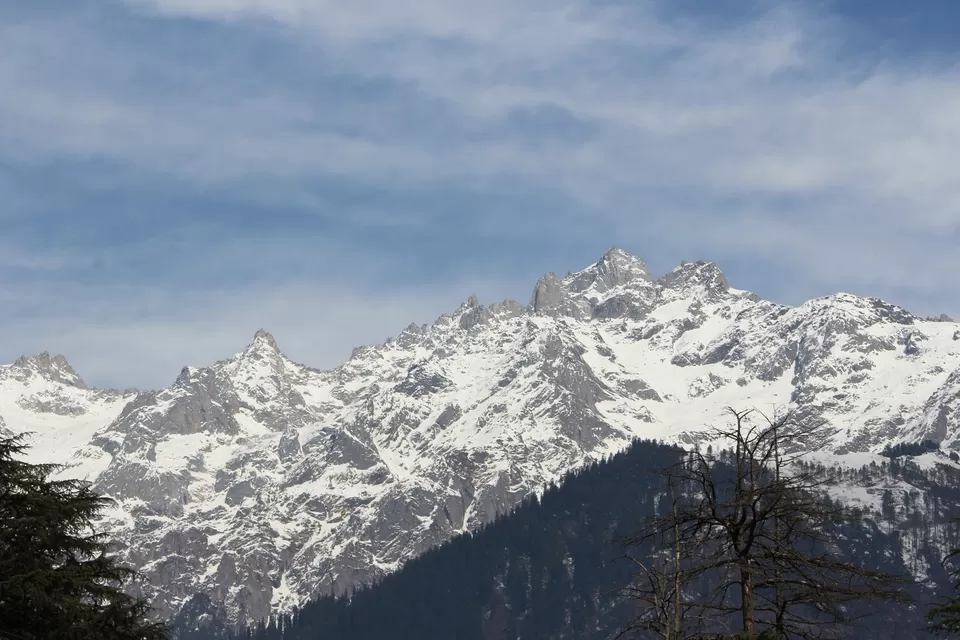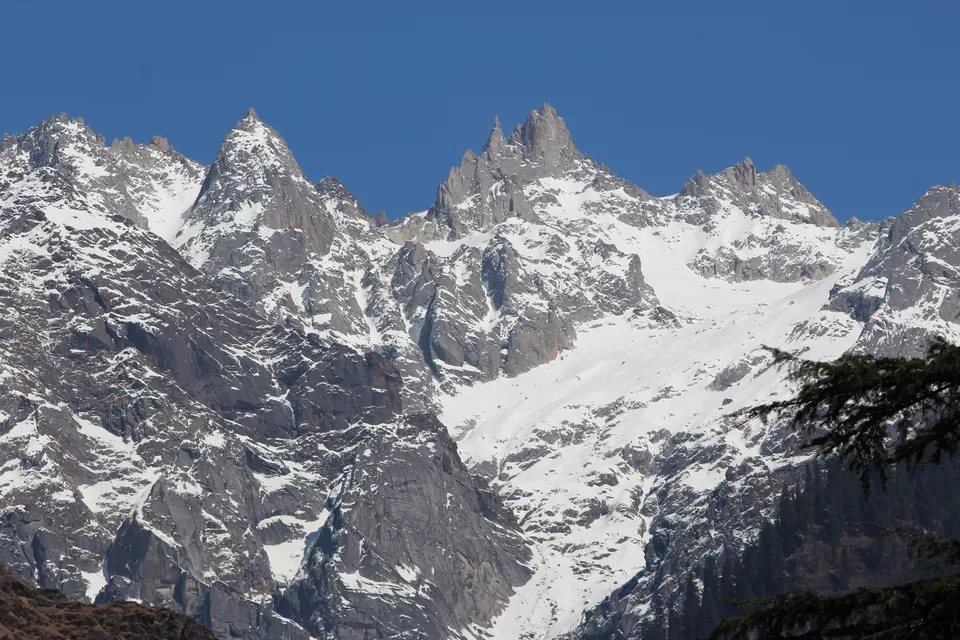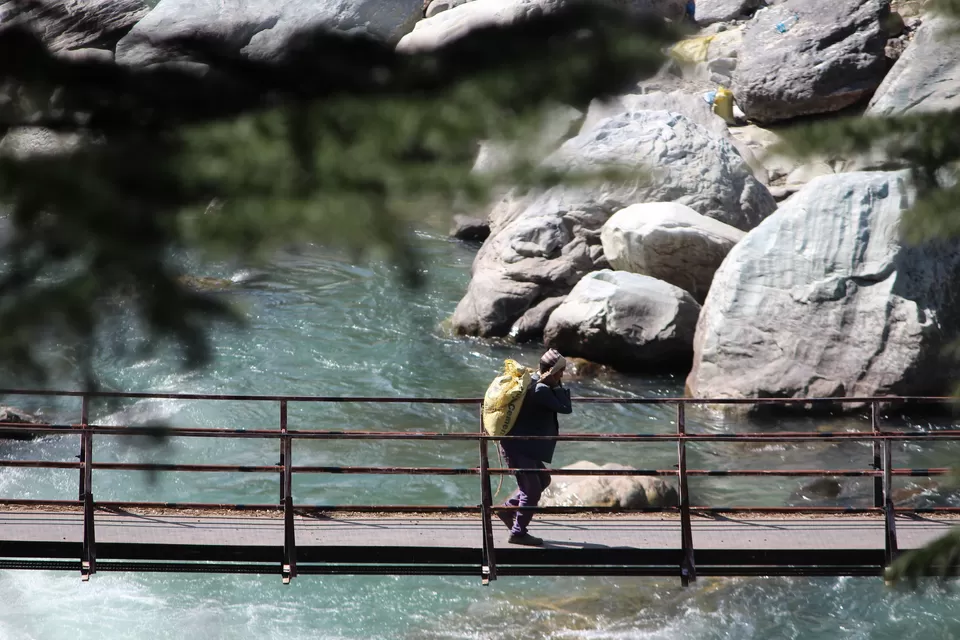 One of those cafes you read about on social media.
Recommended: You just have to try the Nutella Crepe Sandwiches here!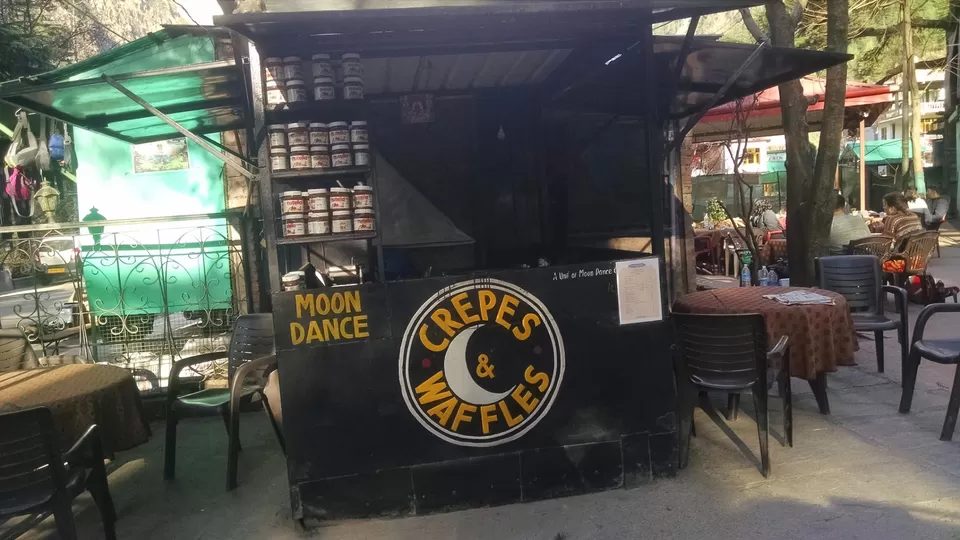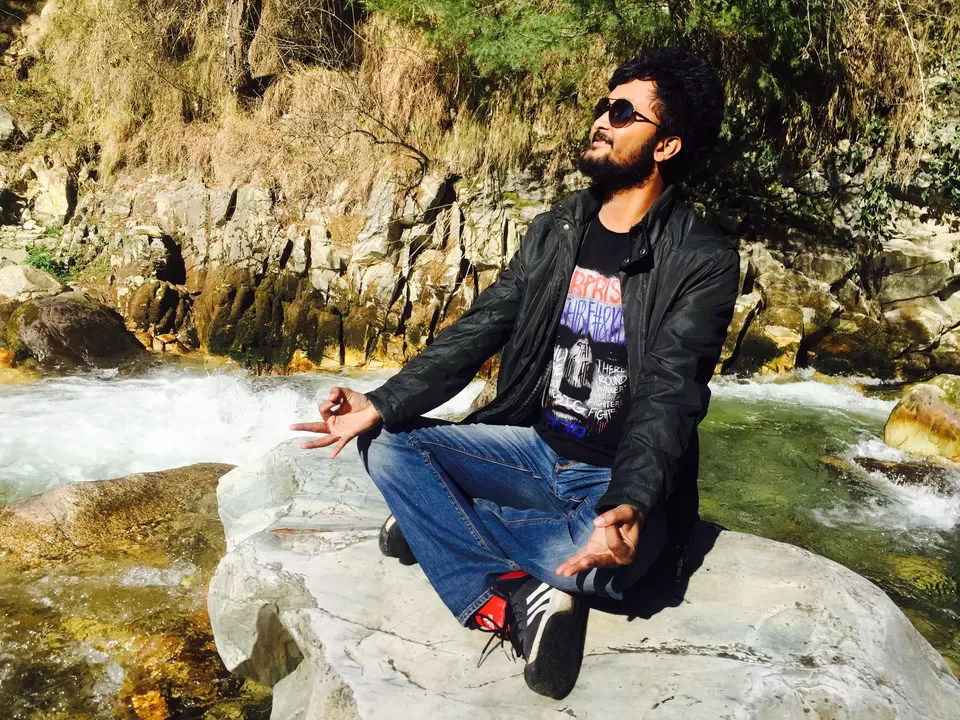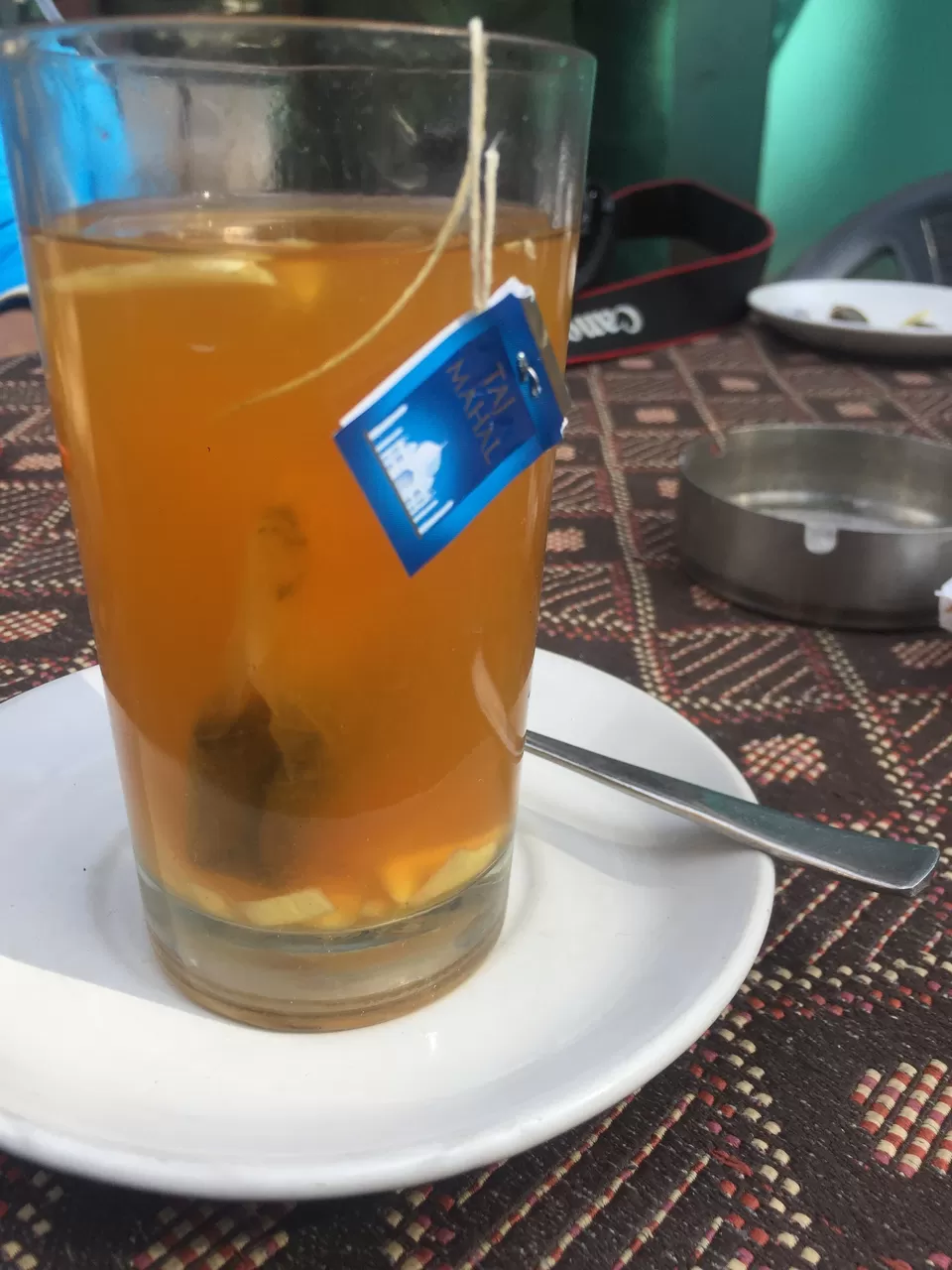 Bongs! If you're into stuff & all that, then local shops won't disappoint you. Ranging from small to large, shopkeepers have a variety of these in every shape and sizes.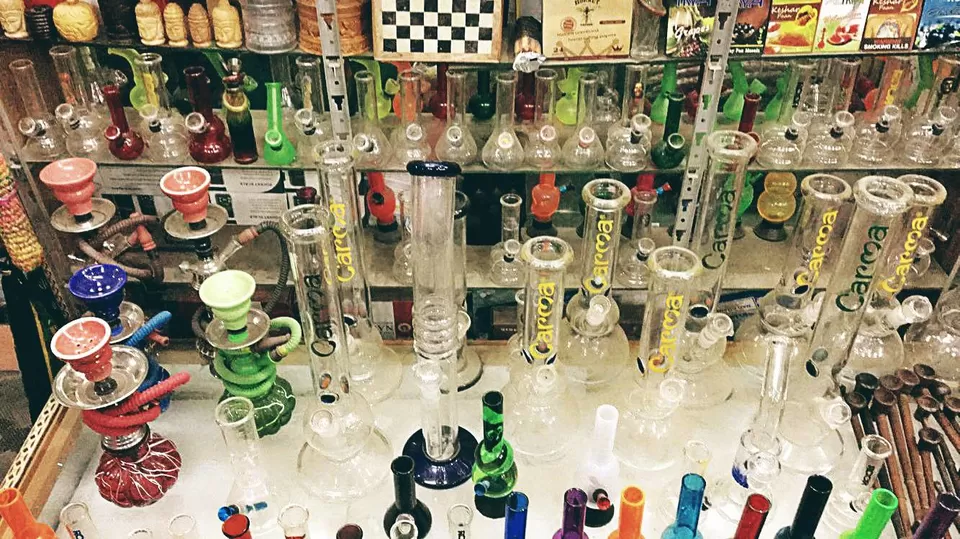 We bought sandwiches and et cetera (I never remember what I eat)! from the bakeries in the market and decided to hike up to quiet spot to chill out.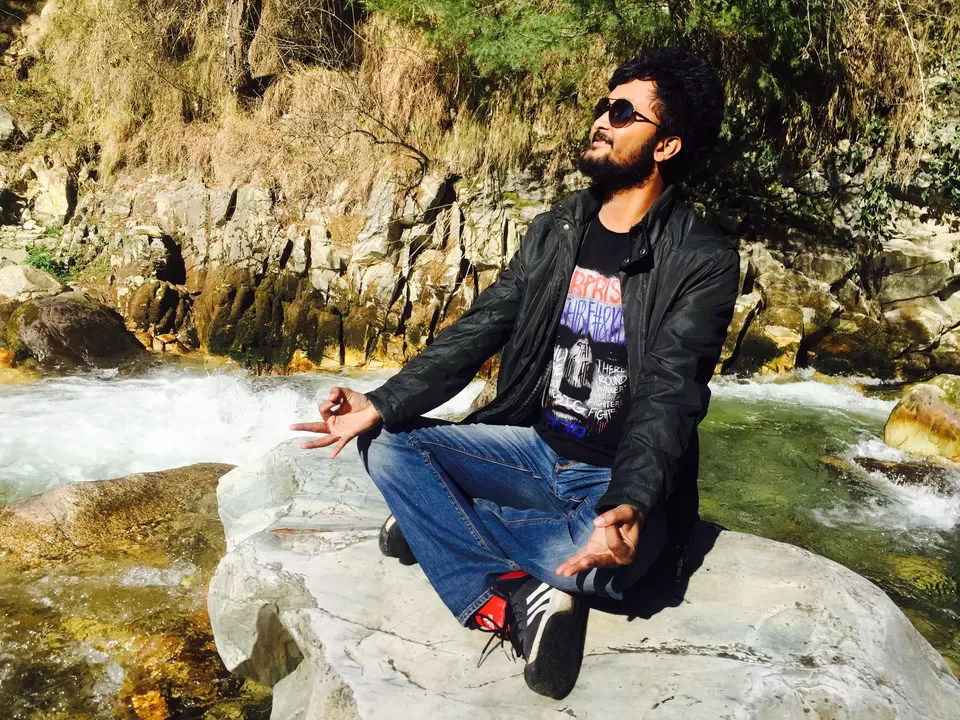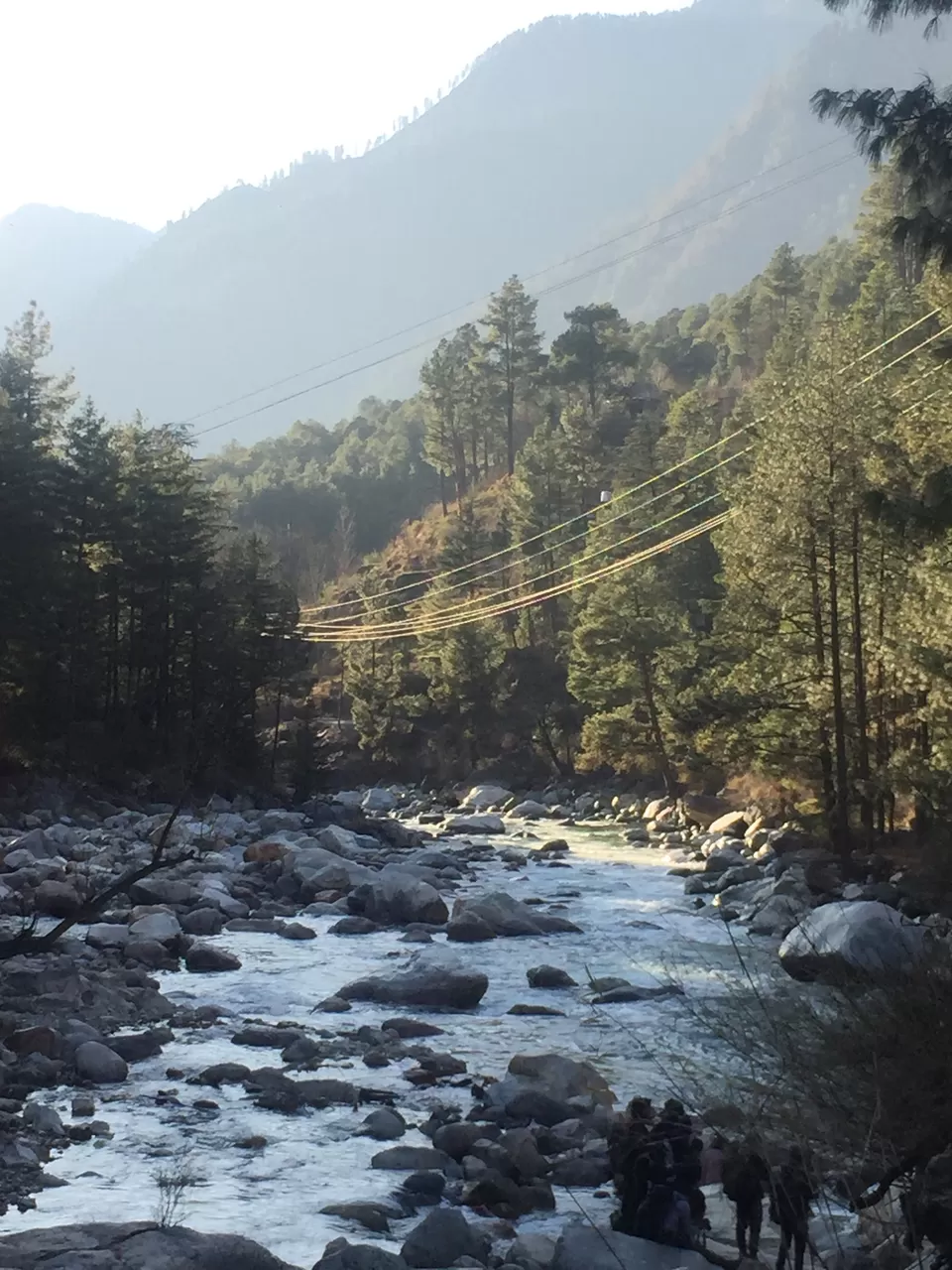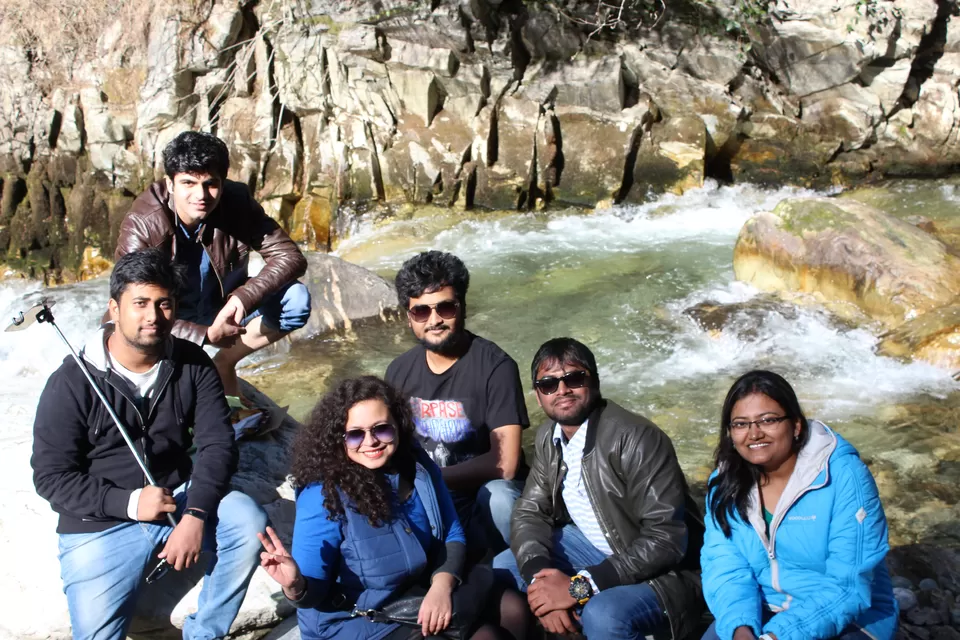 Another cafe you need to visit when tripping in Kasol.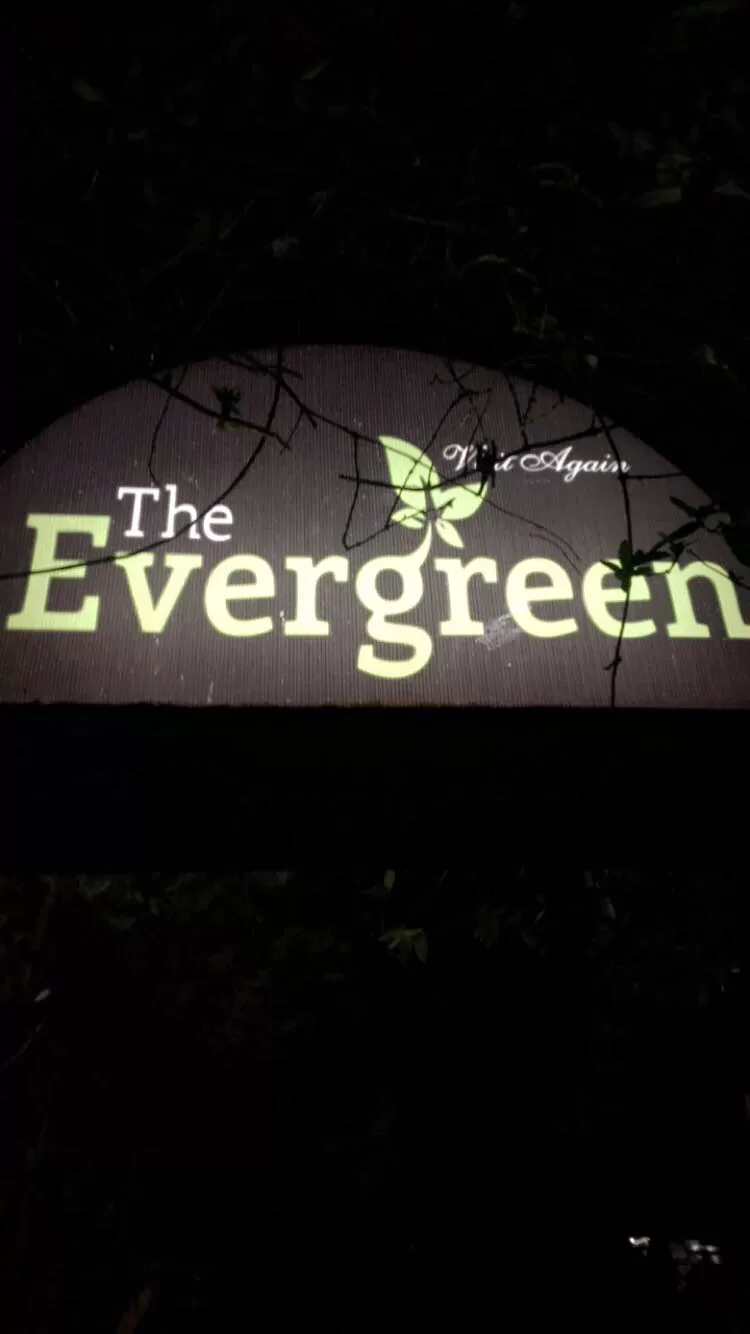 The ambiance is soul soothing and with psychedelic songs being played back to back with trippy lights, this could easily be the best cafe to get high in Kasol.
Recommended: Pasta & Pizzas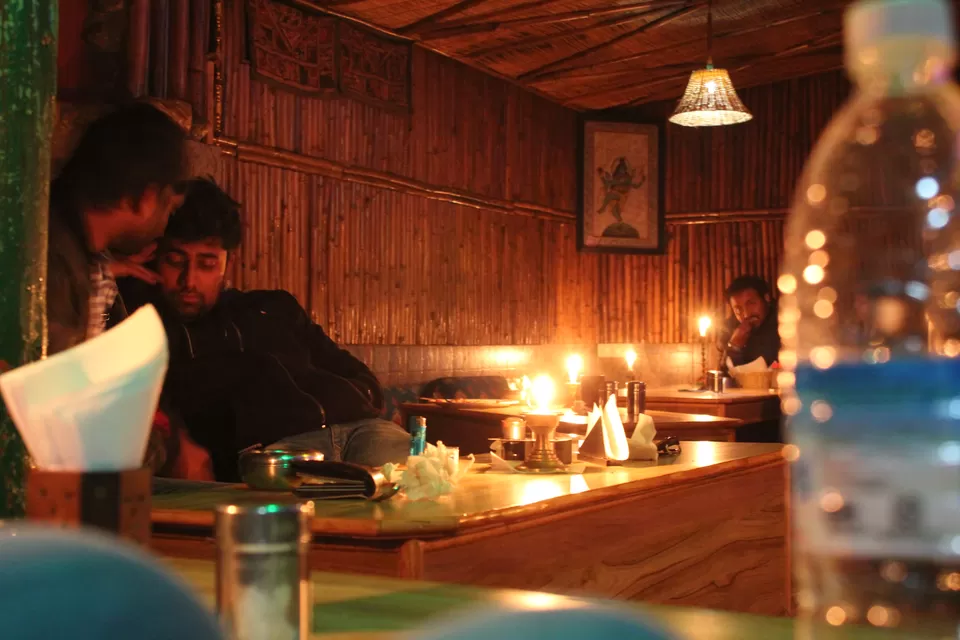 The village walk to Tosh was planned for today.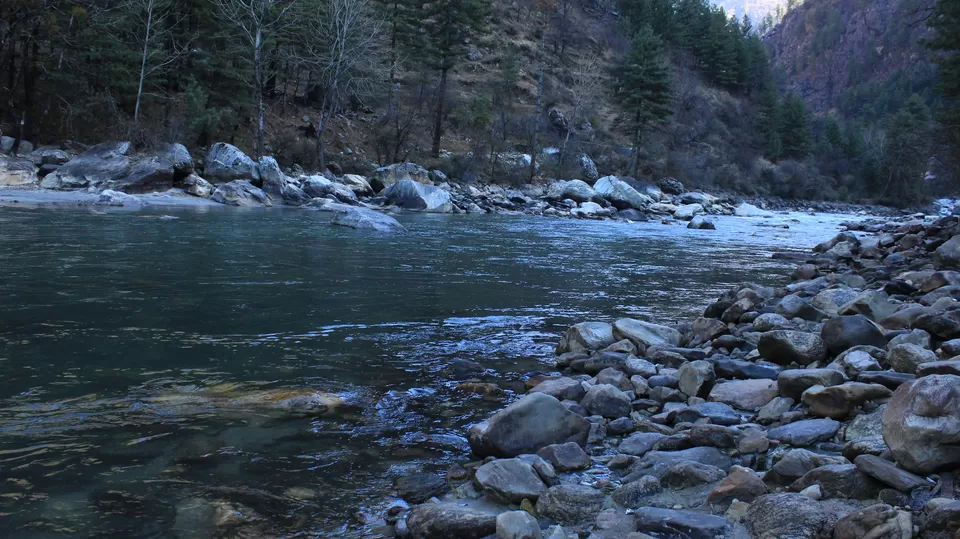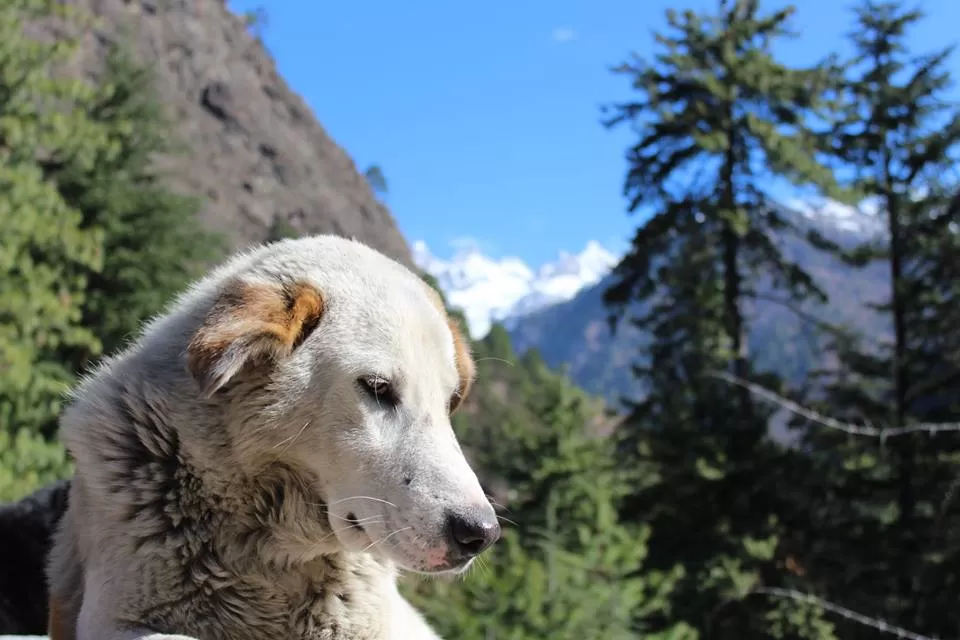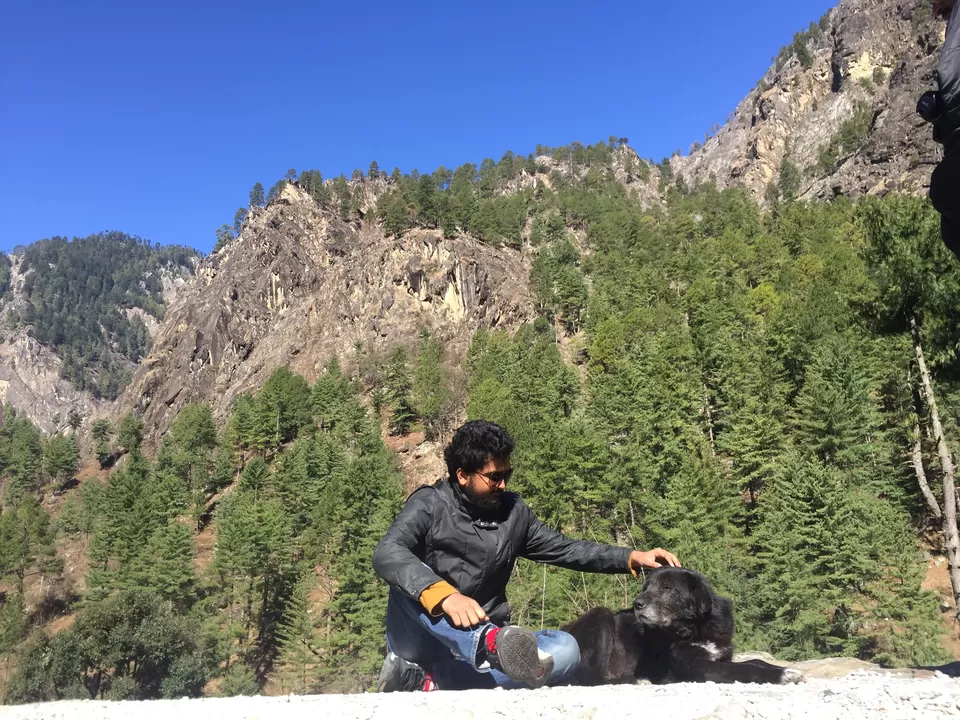 From Kasol to Barshaini, we traveled with other Tripver members (Deluxe). Their bus coming from Kasol picked us up.
Arrived Barshaini, in about 45 minutes. From here one path (left) diverges to Tosh while other leads to Kheerganga (trek)

So we walked. And Posed. Learn from me! ;)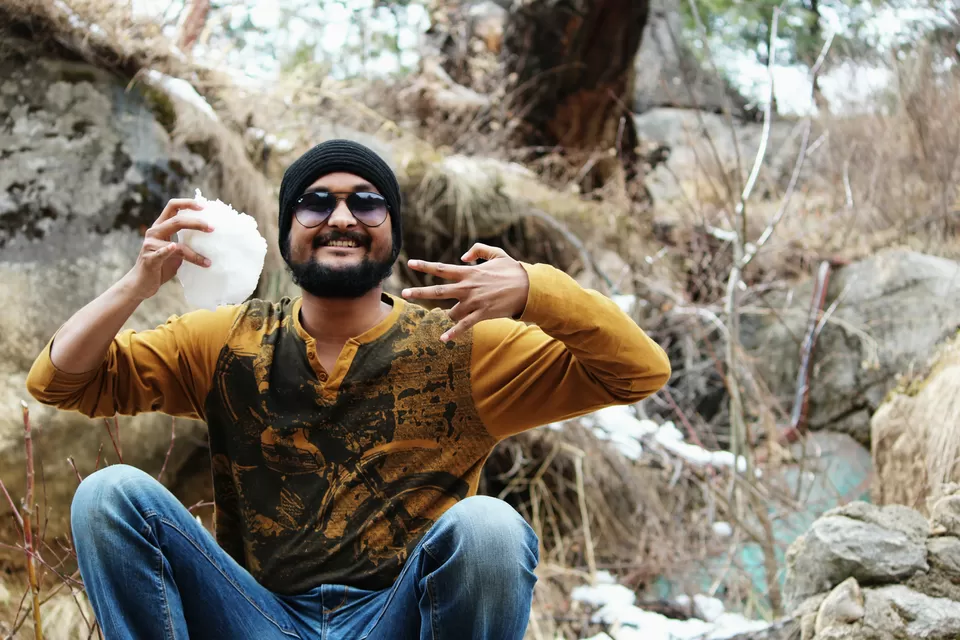 I was excited to get a hold of fresh snow. I expected not to even see it before coming to Kasol or Tosh.
Not sure if I'd see any more of it later, we spent a lot of time roadside throwing snow at each other.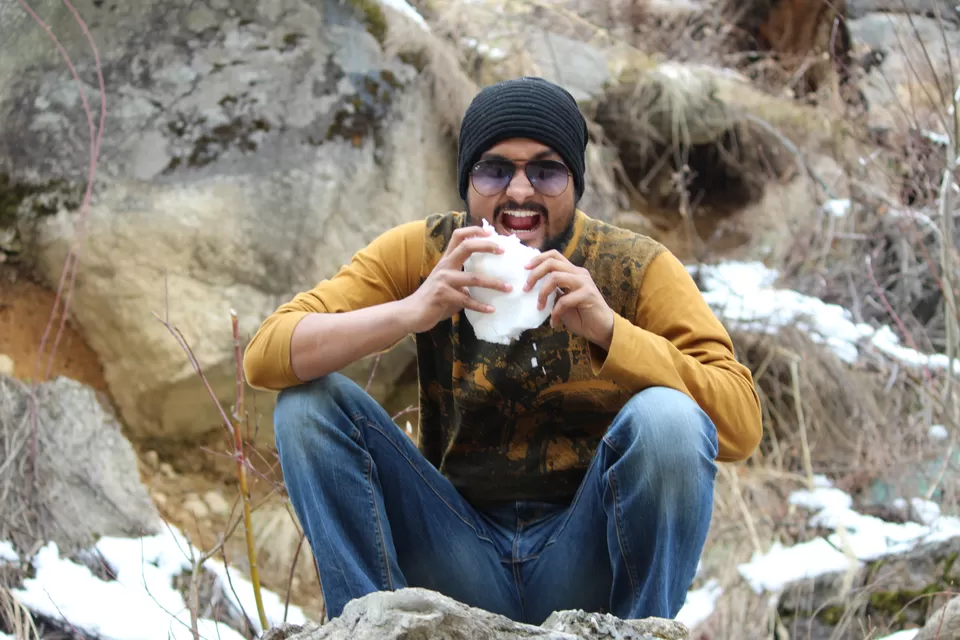 But boy were we wrong. Plenty of snow was waiting for us in Tosh, we just had to be there!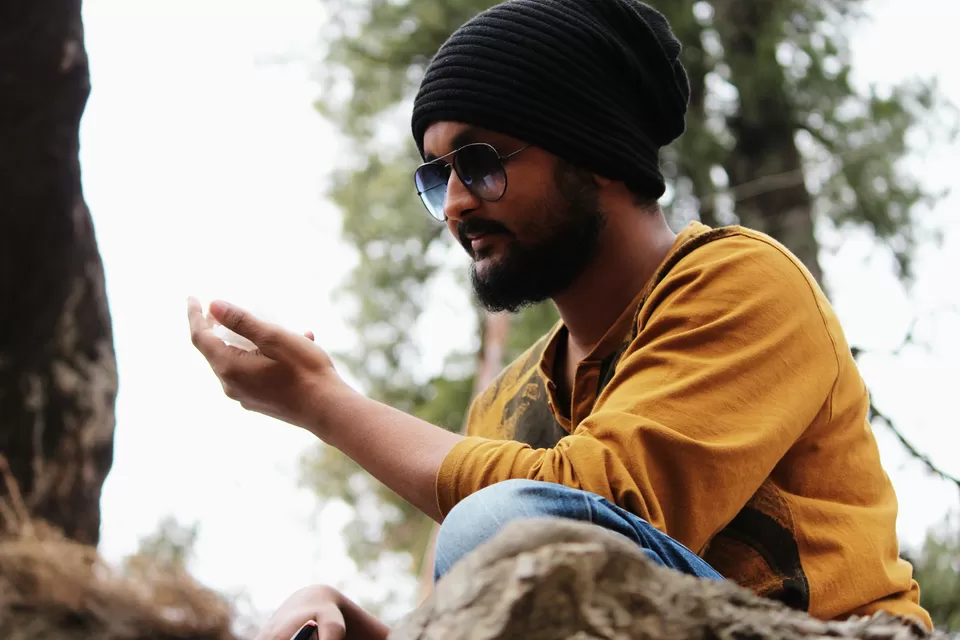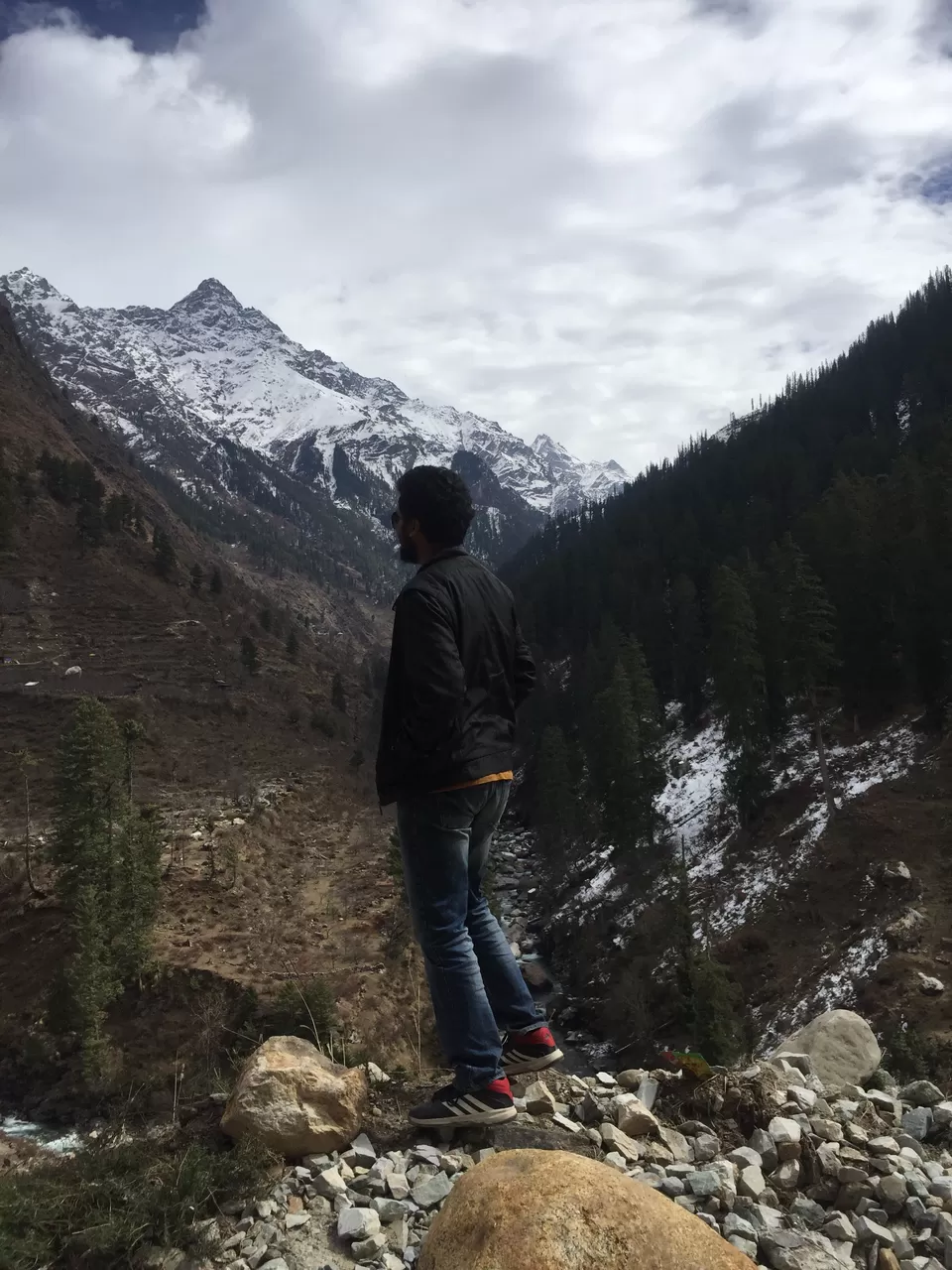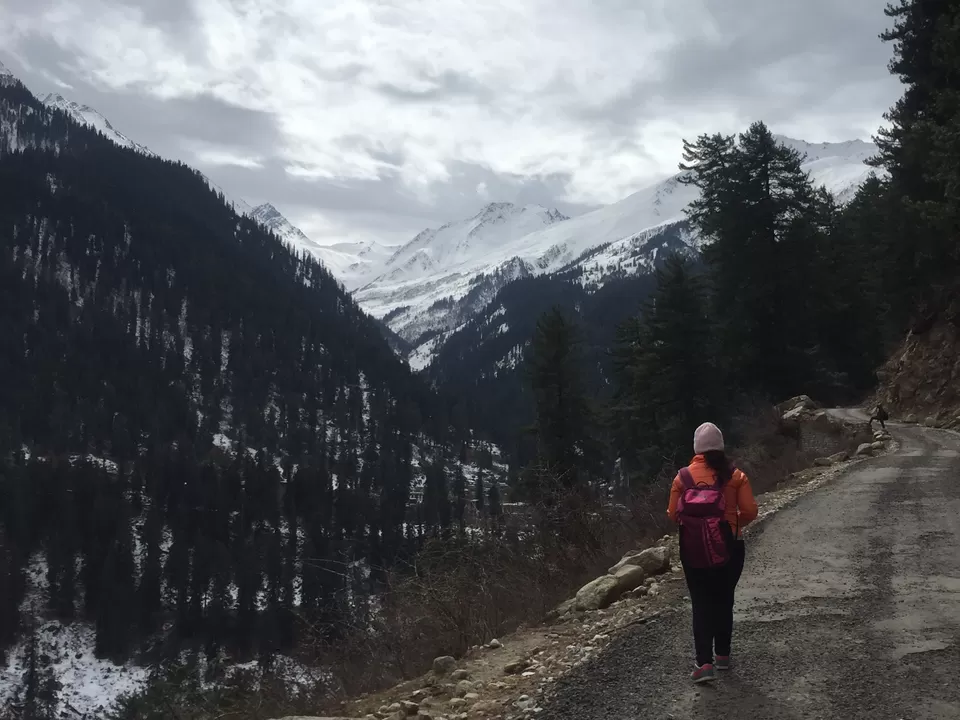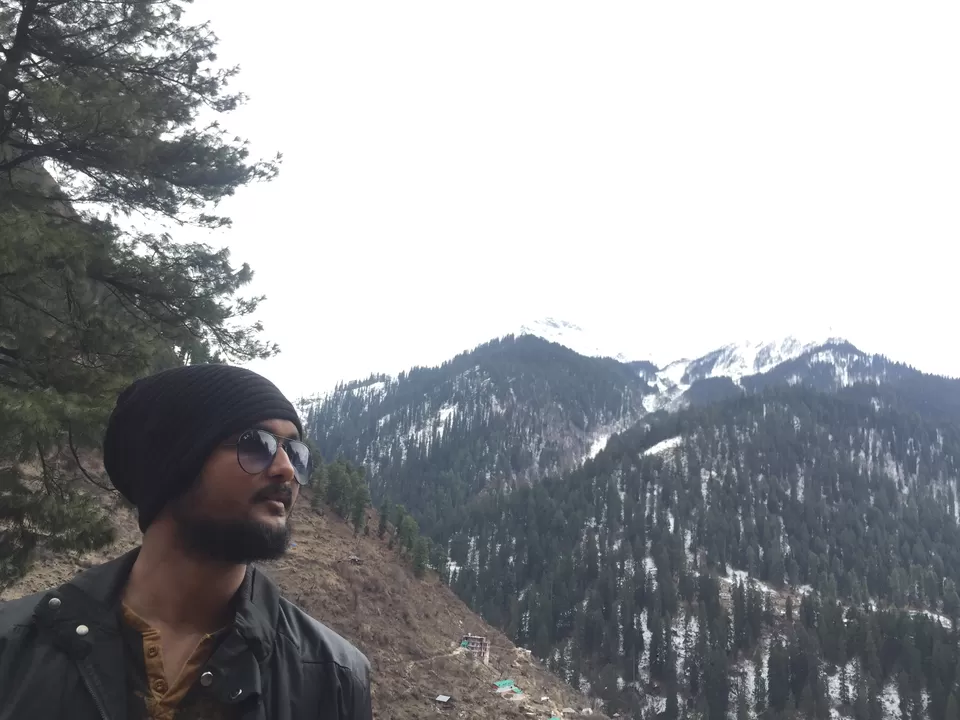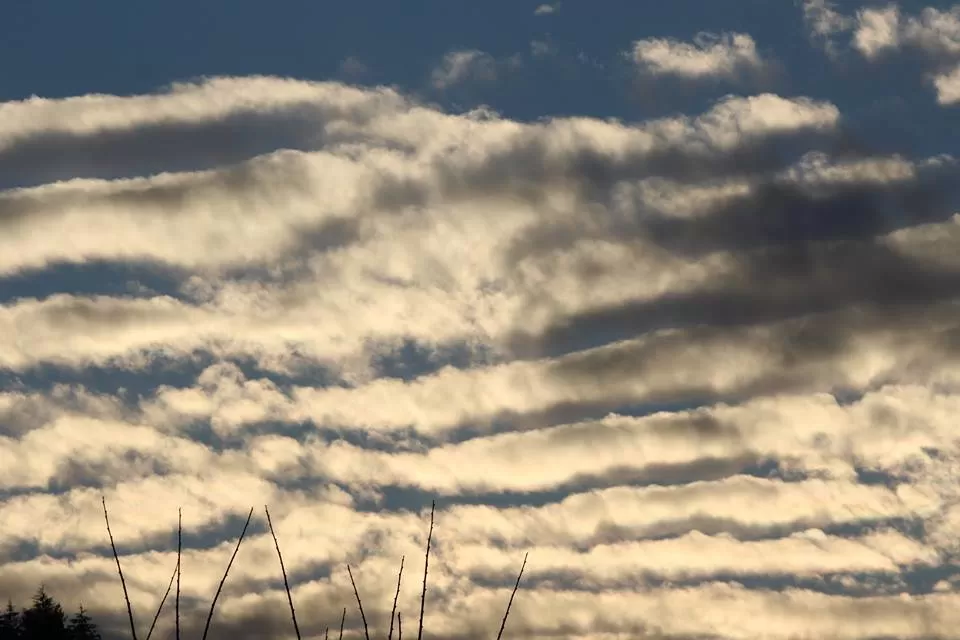 Altitude: 2,400 metres
Tosh is located on a hill near Kasol in the Parvati Valley, surrounded by mountains. Alongside the village is the Tosh River, which begins at the Tosh Glacier within Tosh Valley, which is a feeder valley for the Parvati Valley.
Here are a few pictures from Tosh.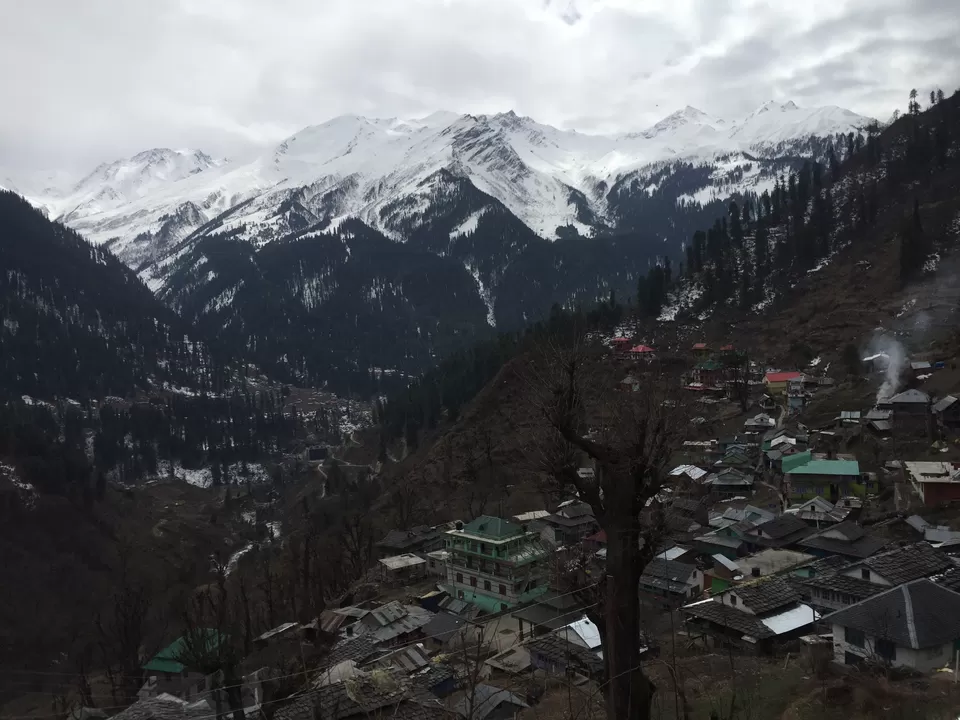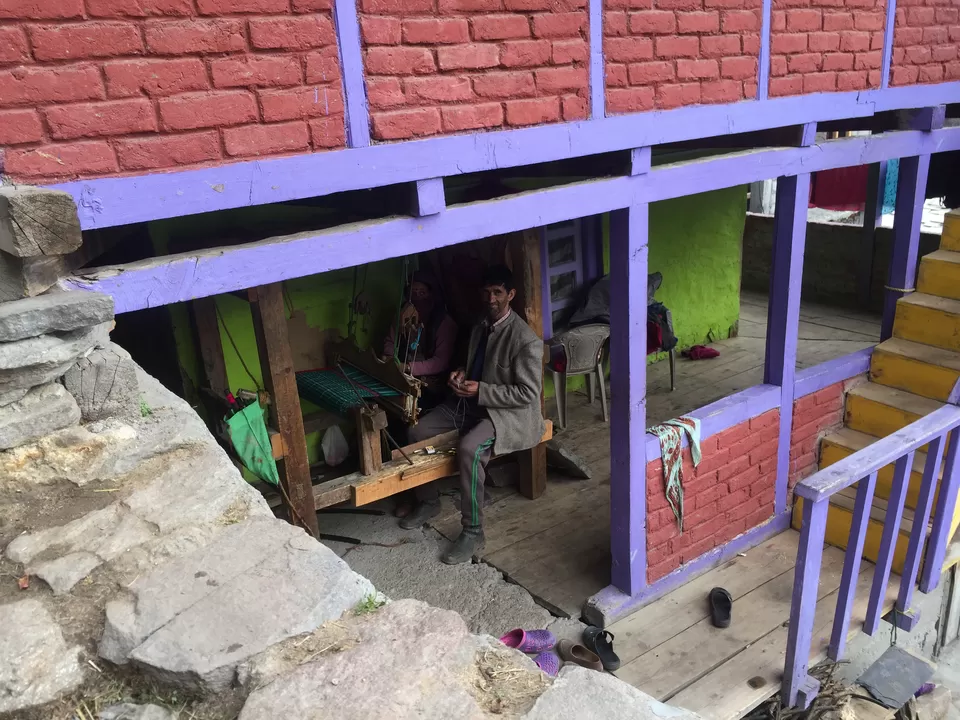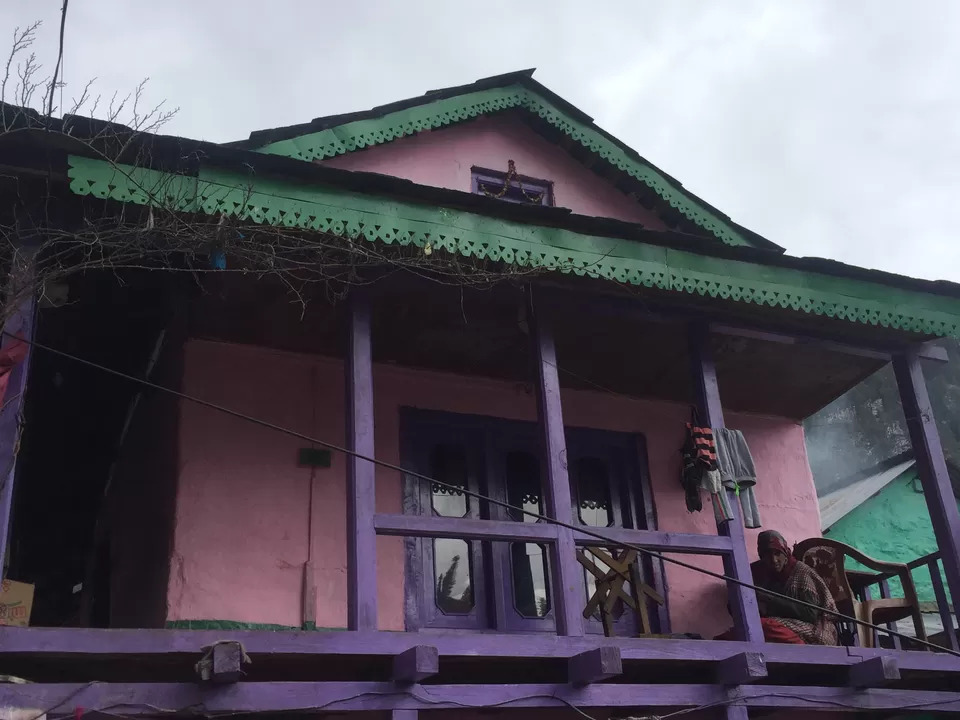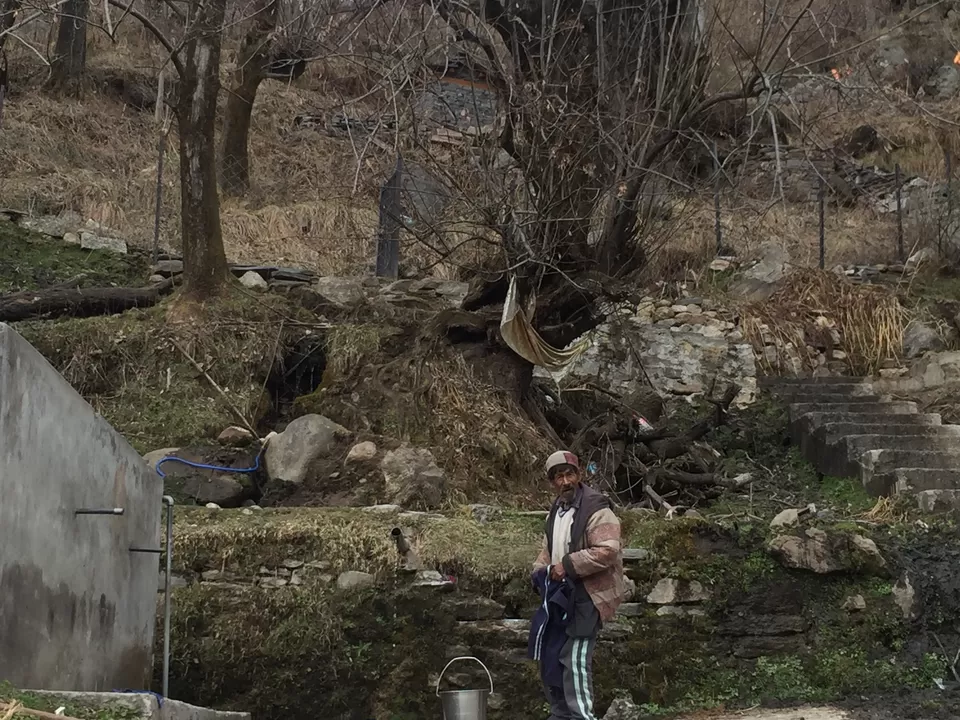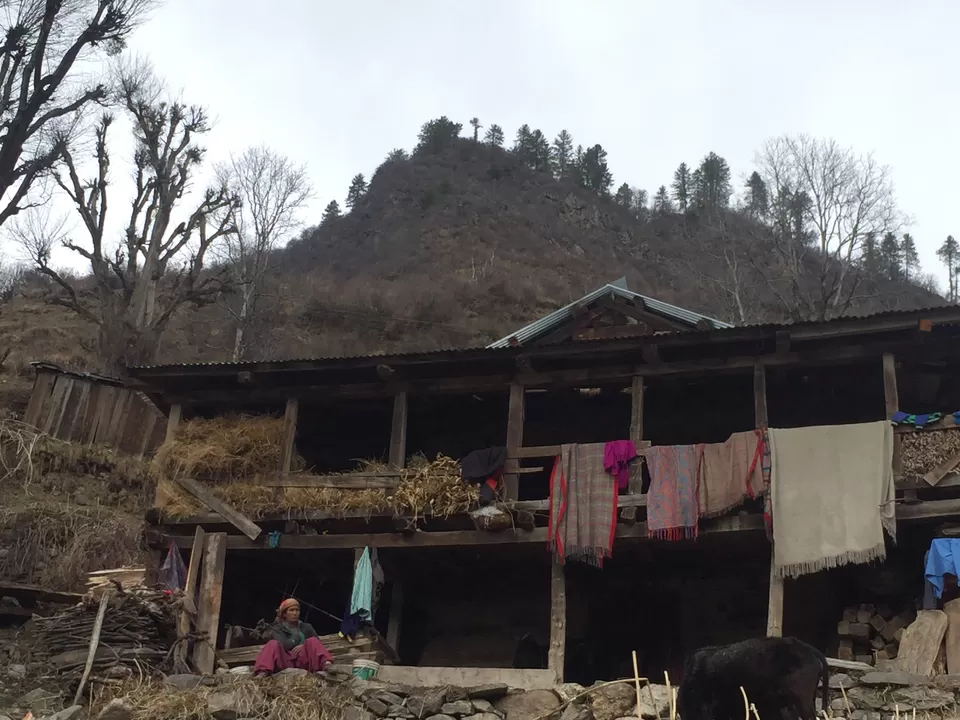 Beer bottles arranged in a queue upside down. Artistic? :D All depends what you consider waste.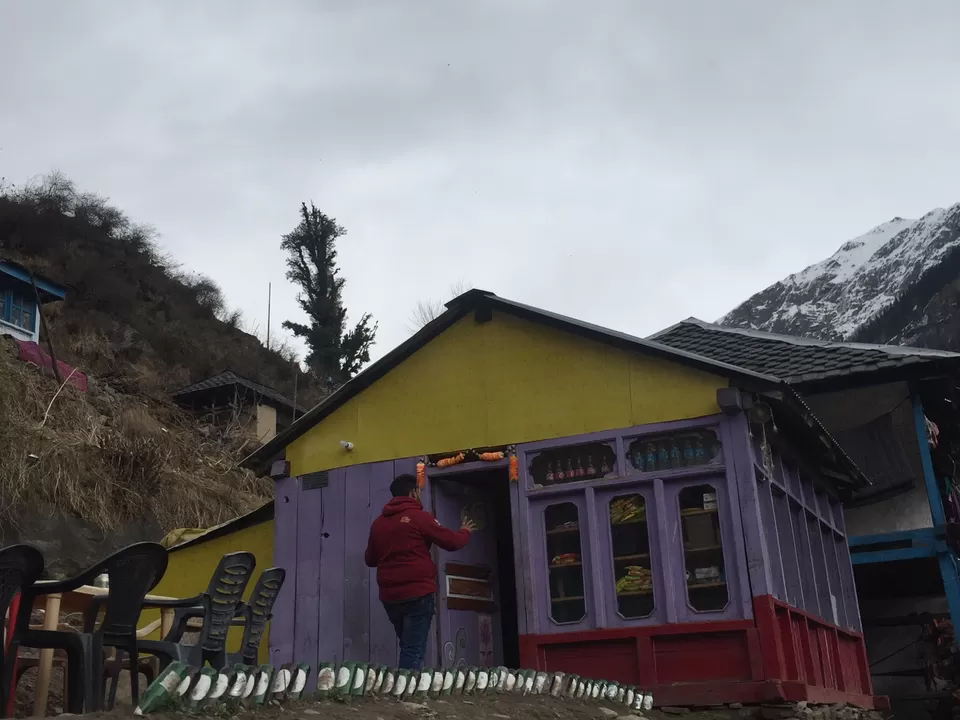 Mountains and Maggi is an age old companionship.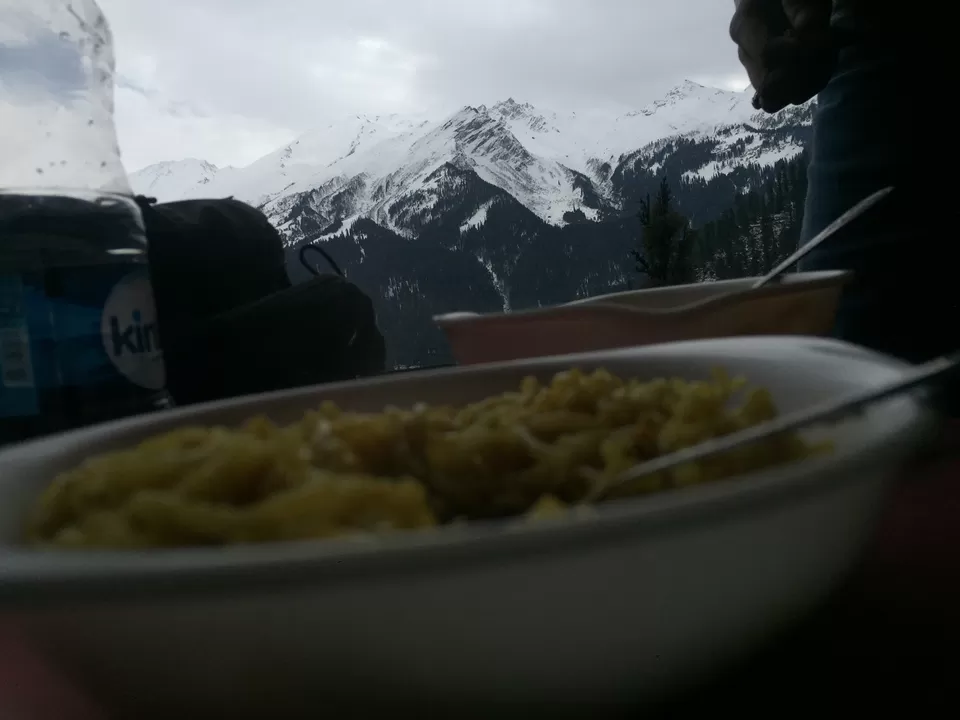 Crossed Tosh and trekked a few meters further to an amazing spot, a waterfall.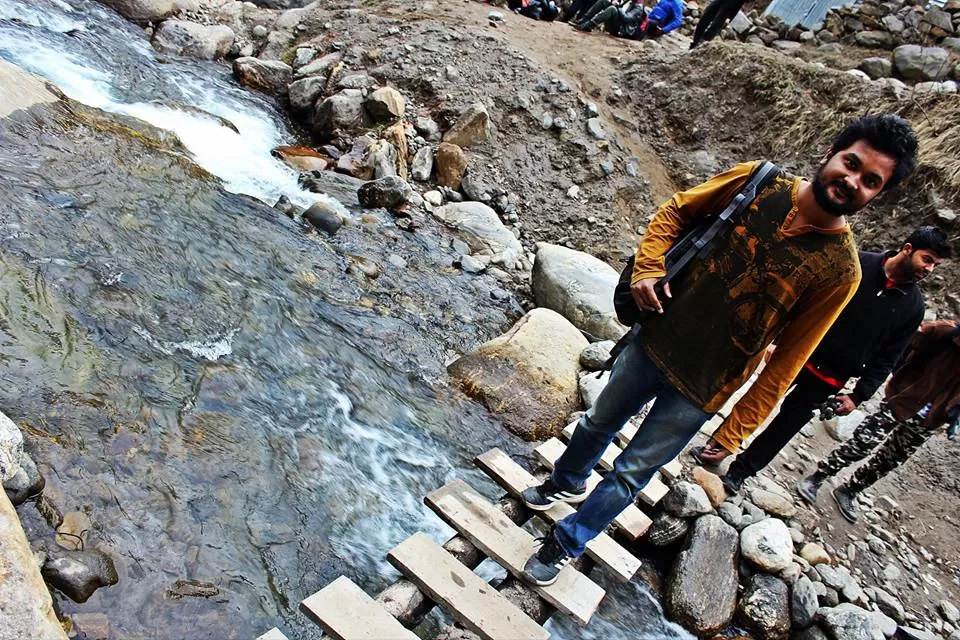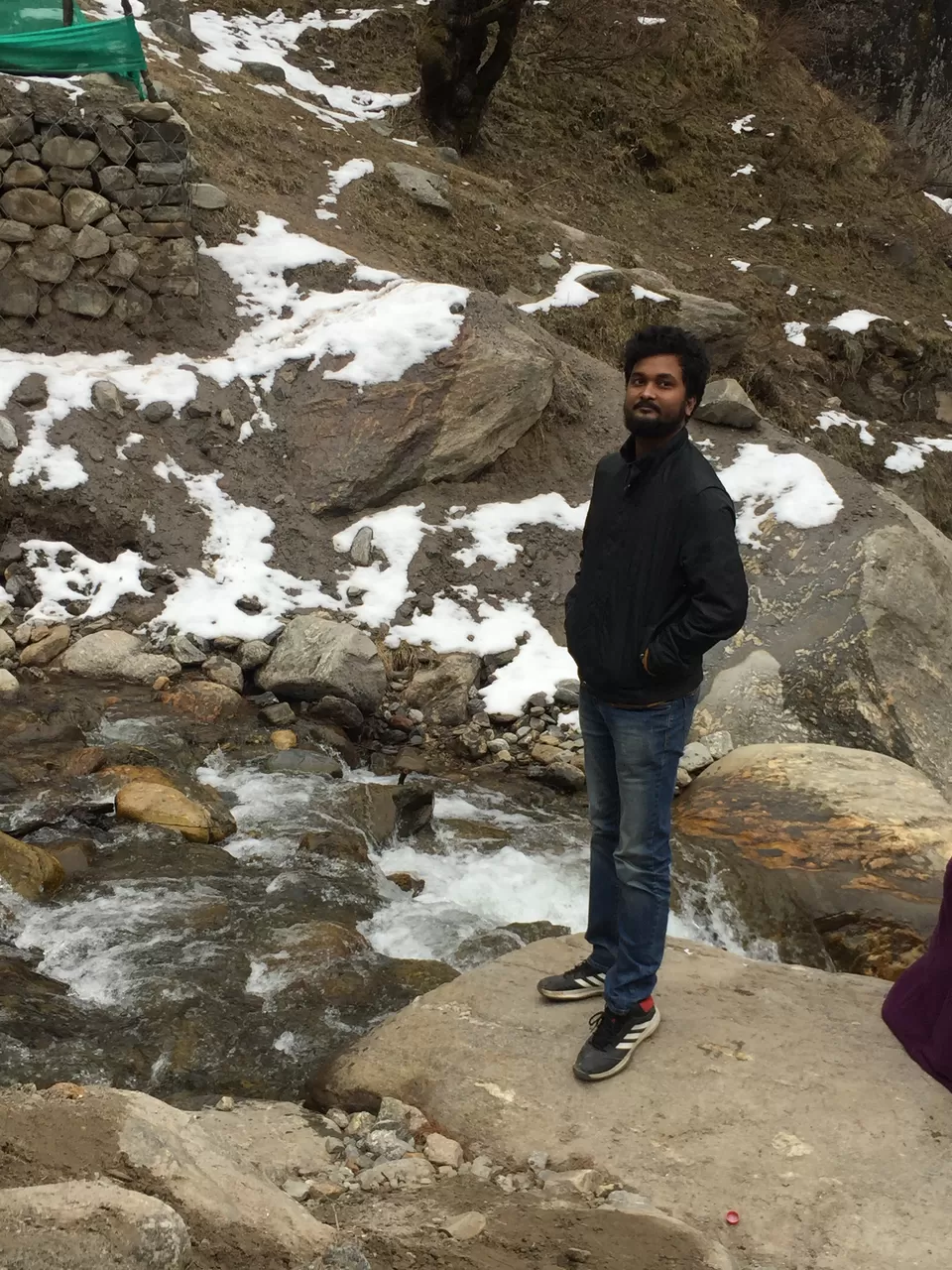 In the lap of a waterfall!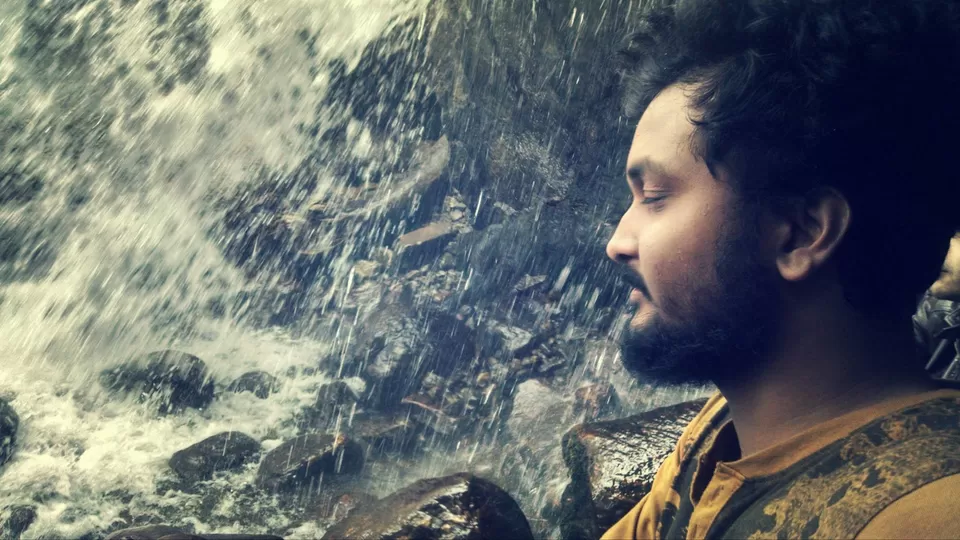 Aditya signalled me to follow him as he knew the way around a waterfall. Helping each other we descended into the lap of the waterfall.
What an amazing experience! Brownie points for our captain for sure!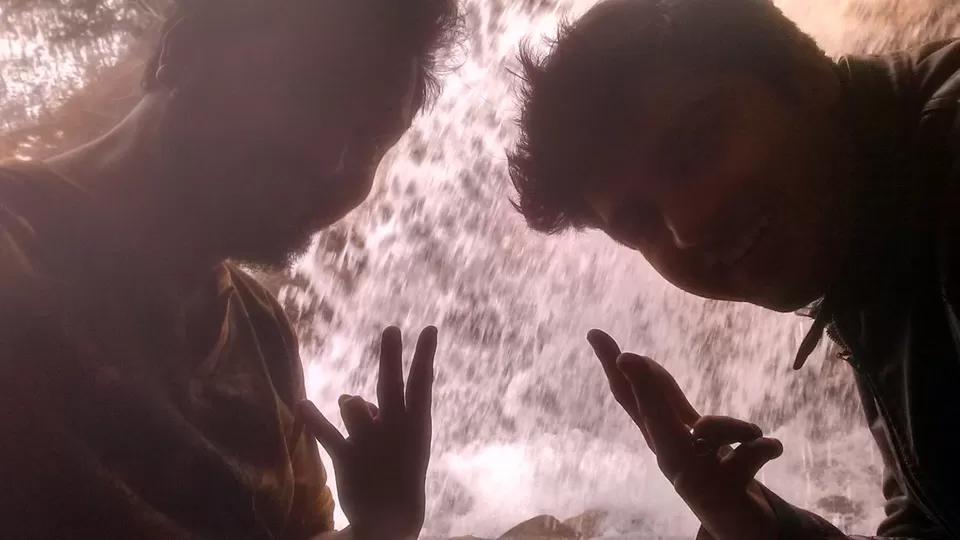 We spent 5-10 minutes and climbed back up to join the other members.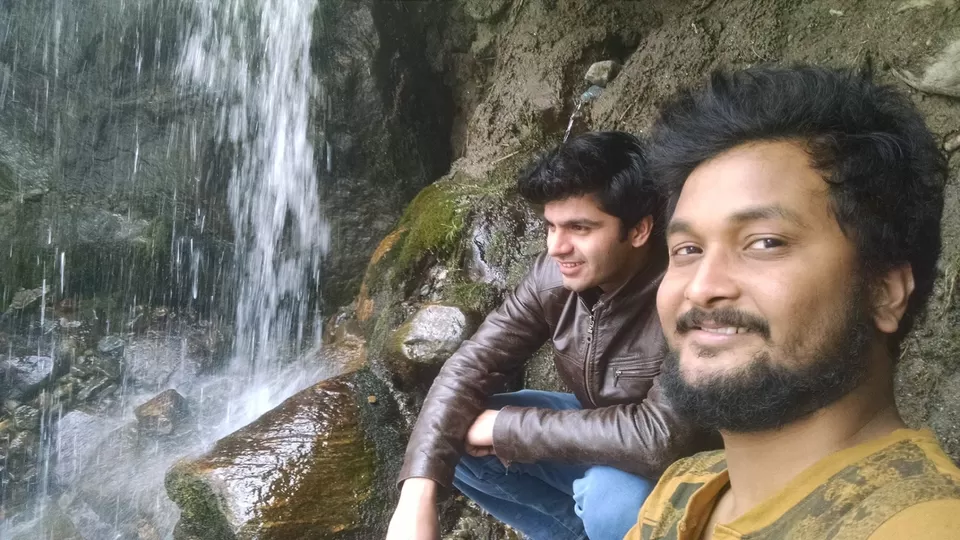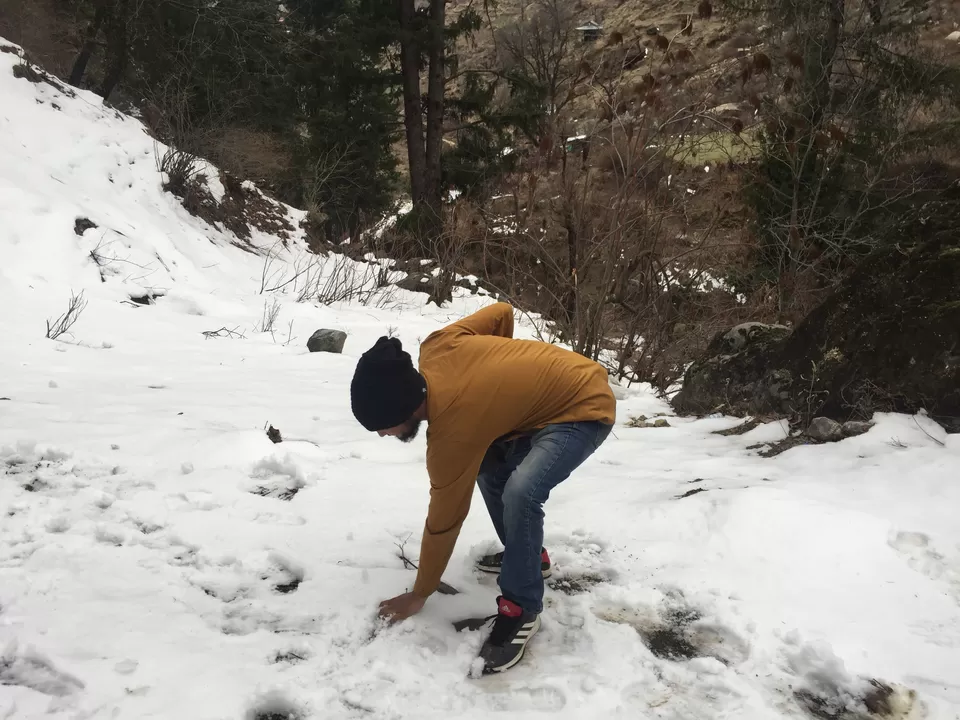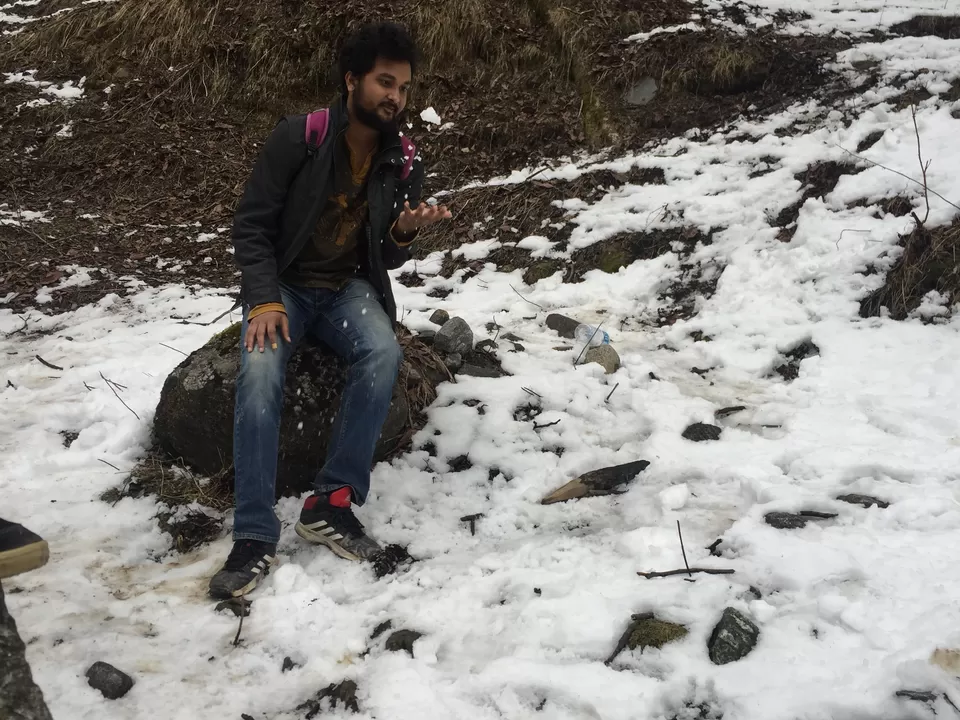 A zoomed in shot of the mountains near by.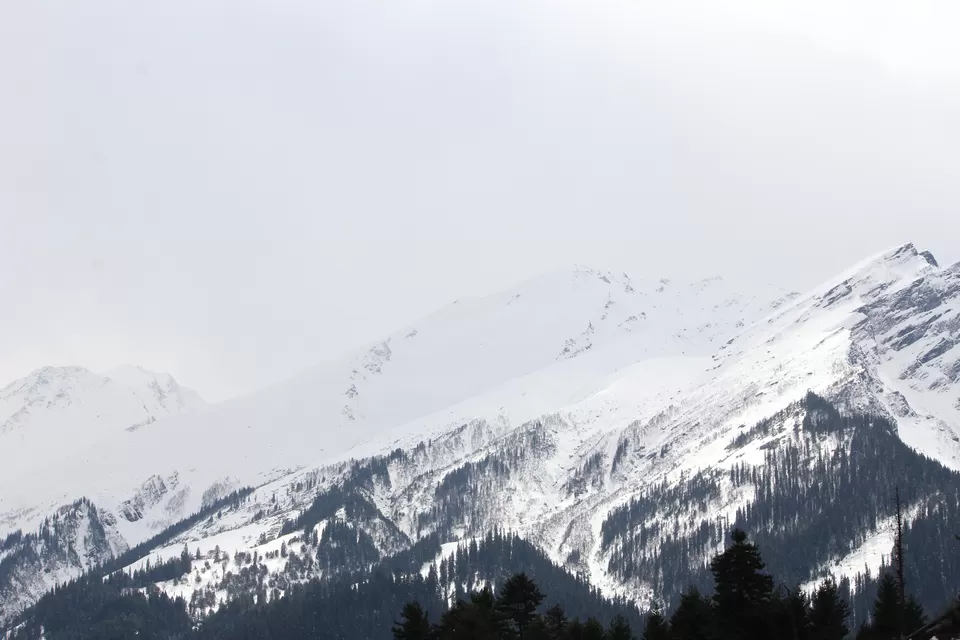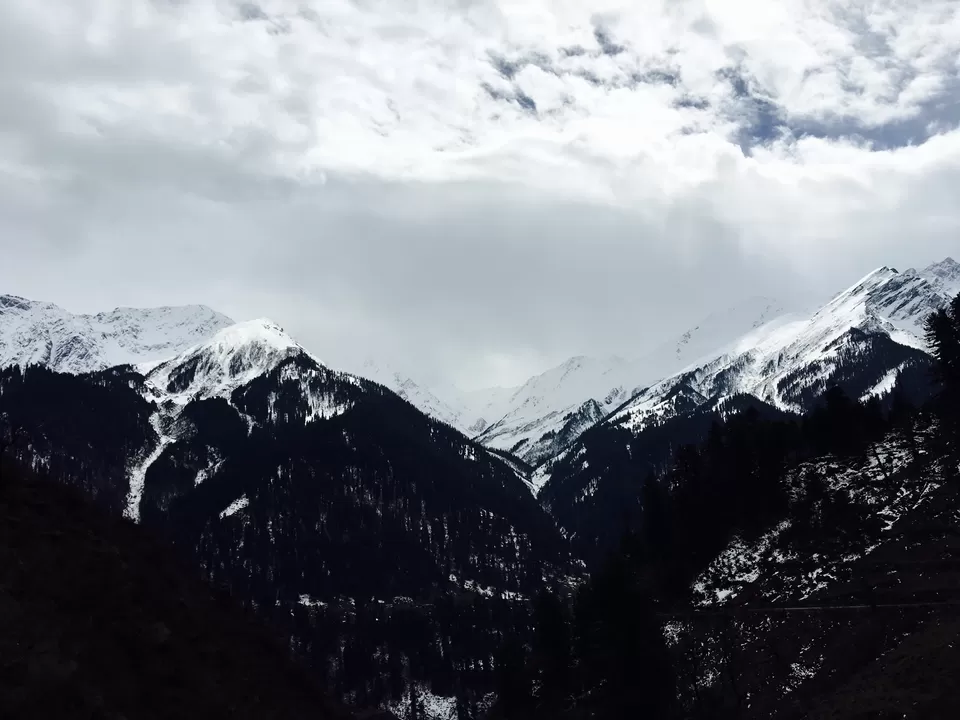 We trekked back to Barshaini just before dusk struck and later our bus dropped us at our hotel.
We decided to walk further at night. Next to a river, we enjoyed bonfire. It was a struggle to light the flame, but we managed after borrowing a little kerosene from nearby hotel where in the "deluxe" travelers were staying.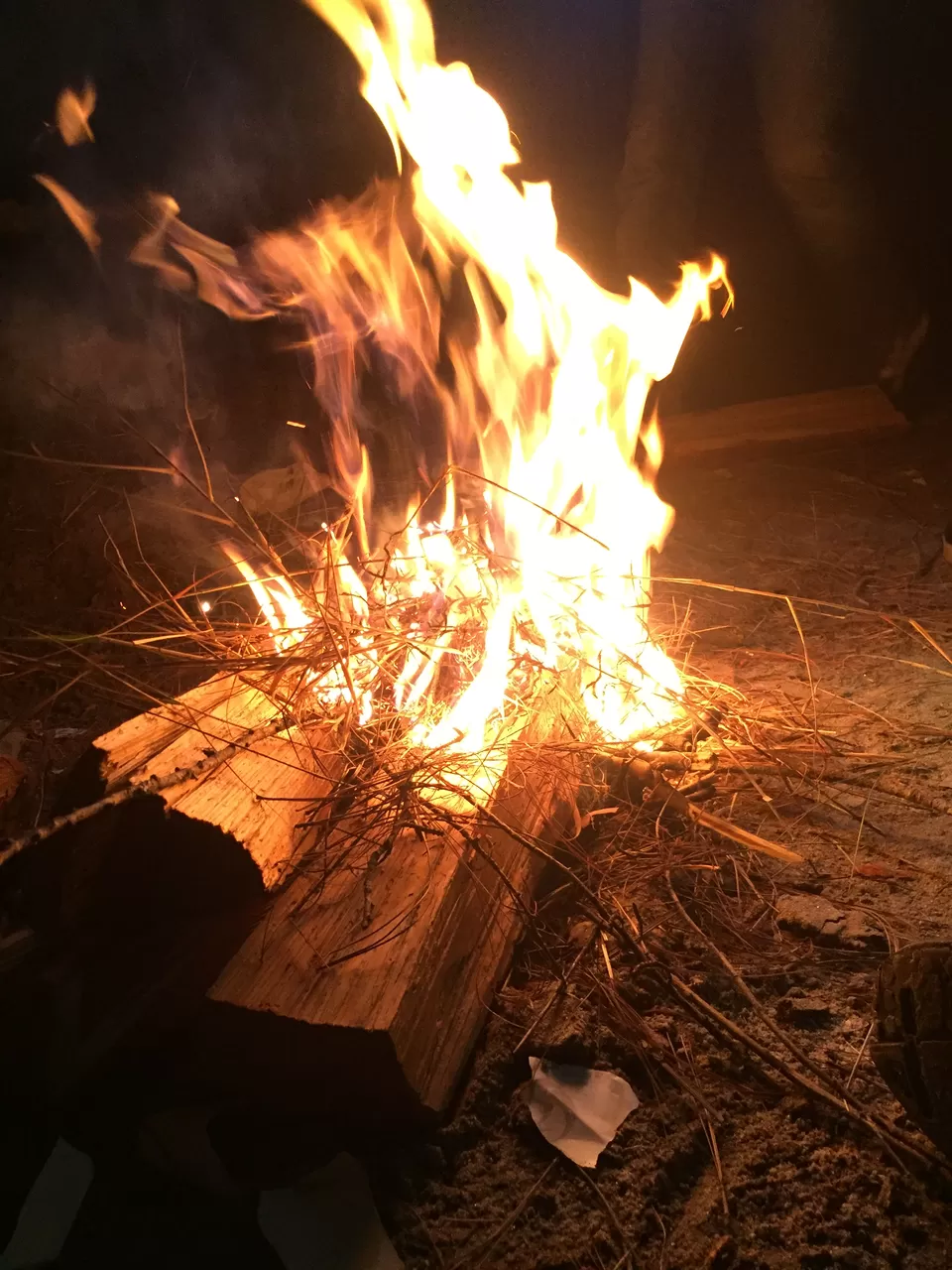 Dinner was also served here. Both veg and non-veg options at one's disposal.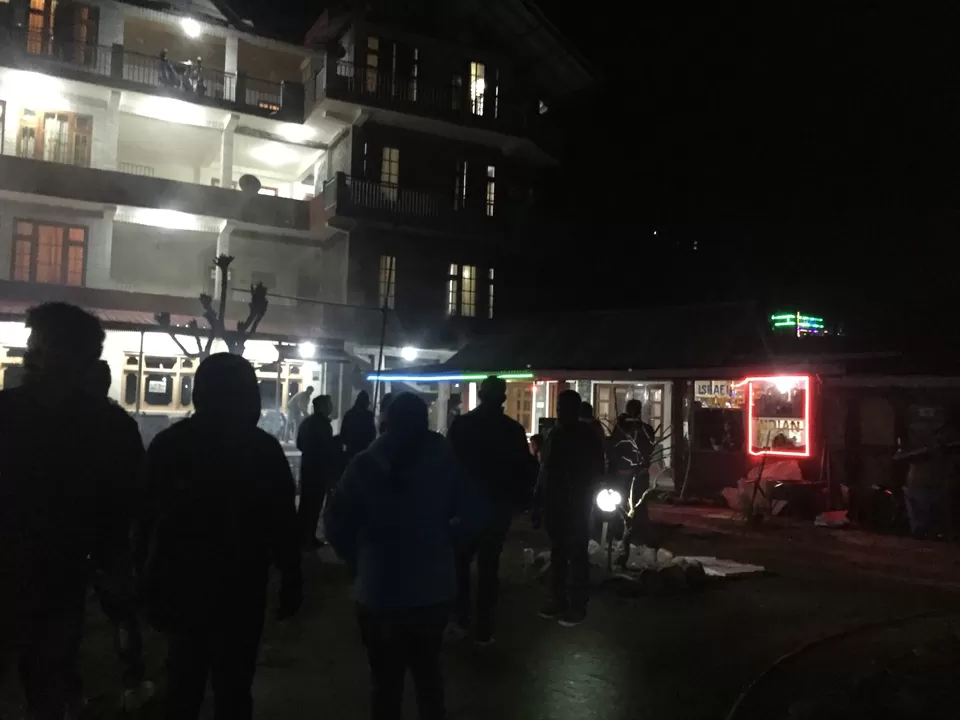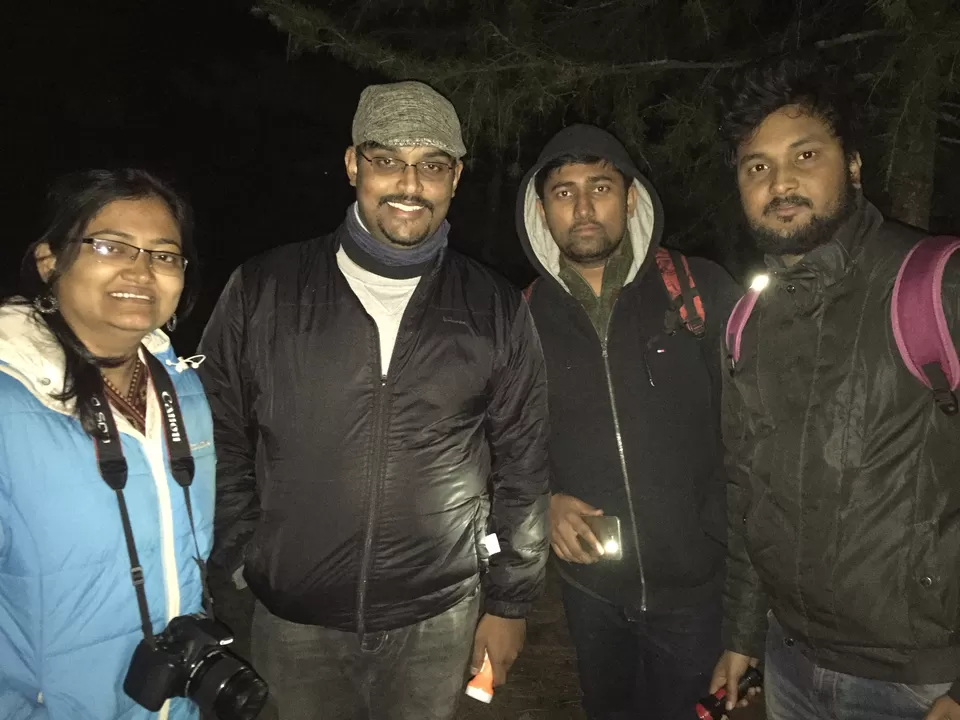 A little street shopping first in Kasol first.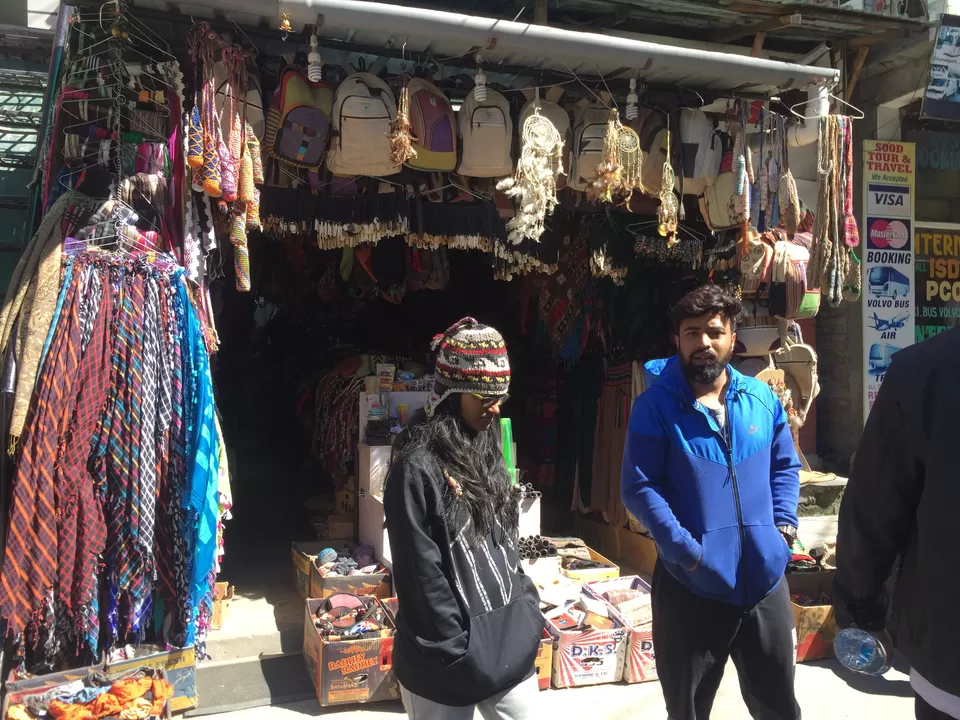 A peculiar bag which might appear to be like a coin bag is sold here a lot. In fact, it has been created to carry "stuff"! Innovation ! :D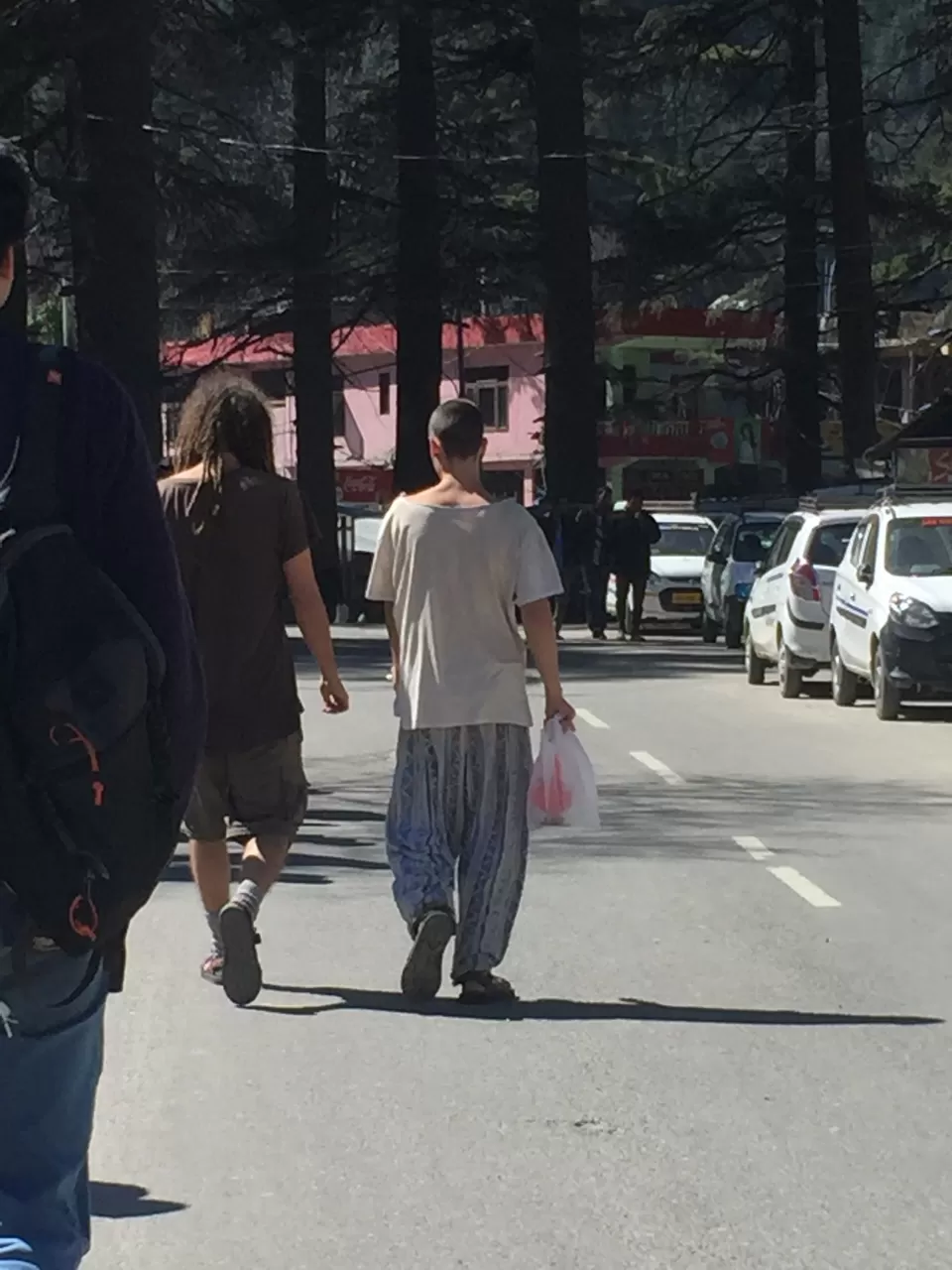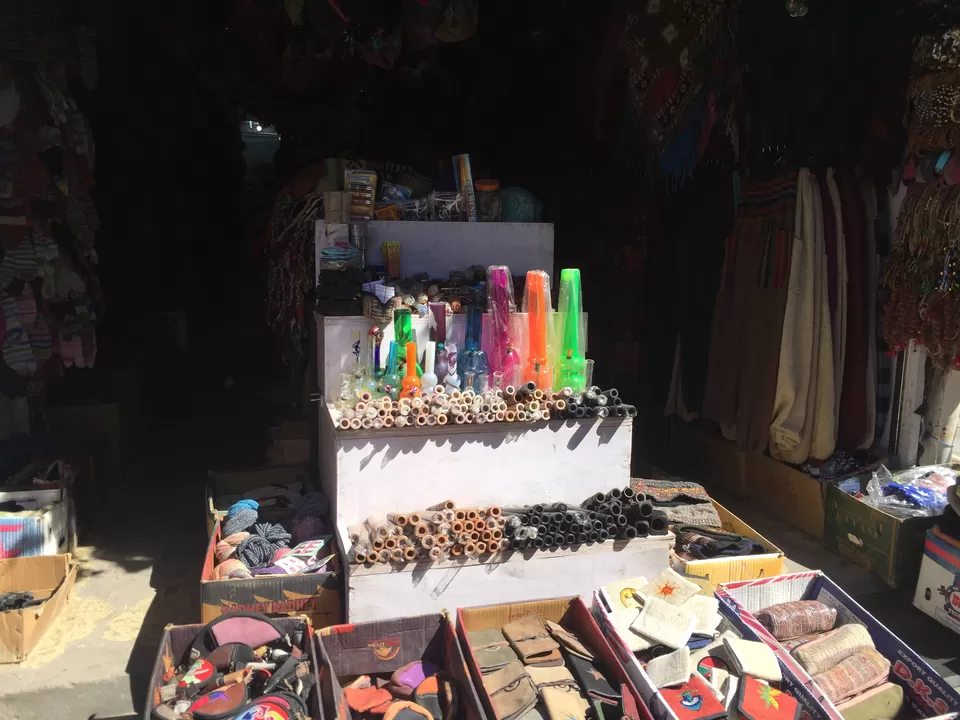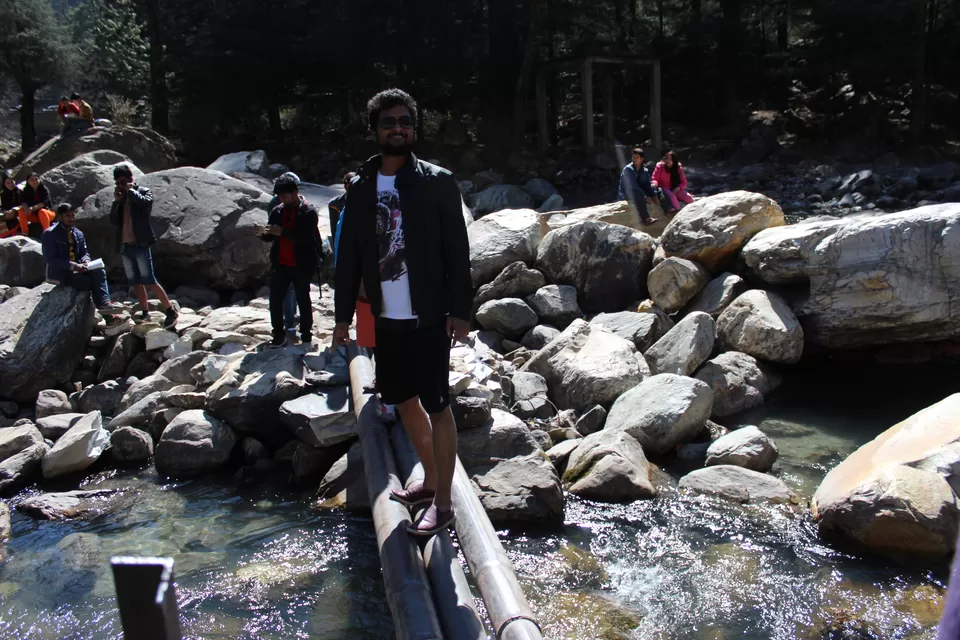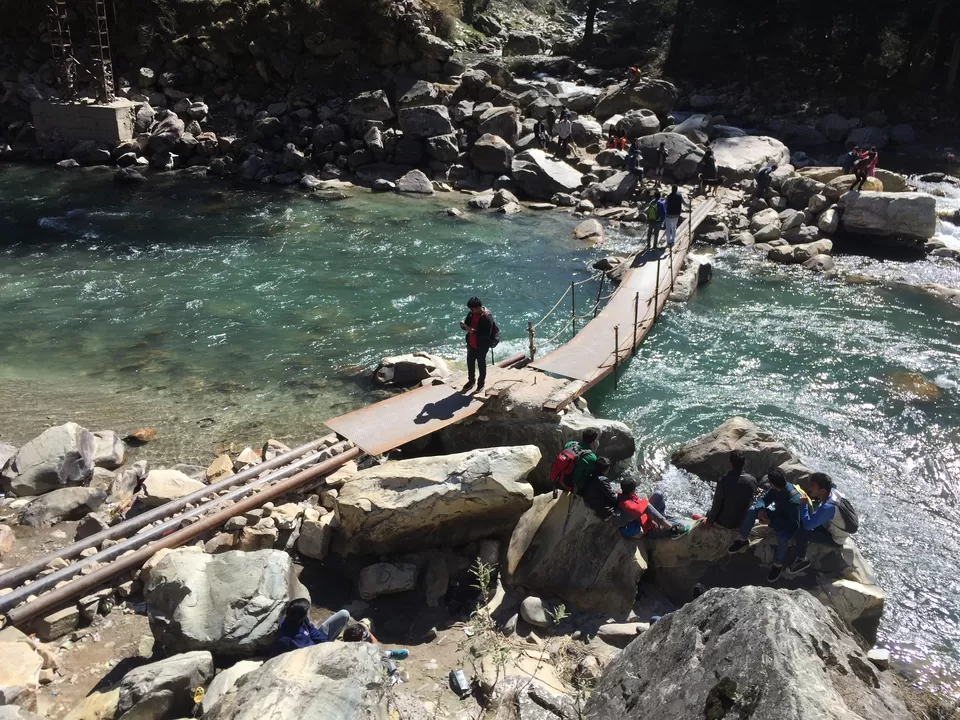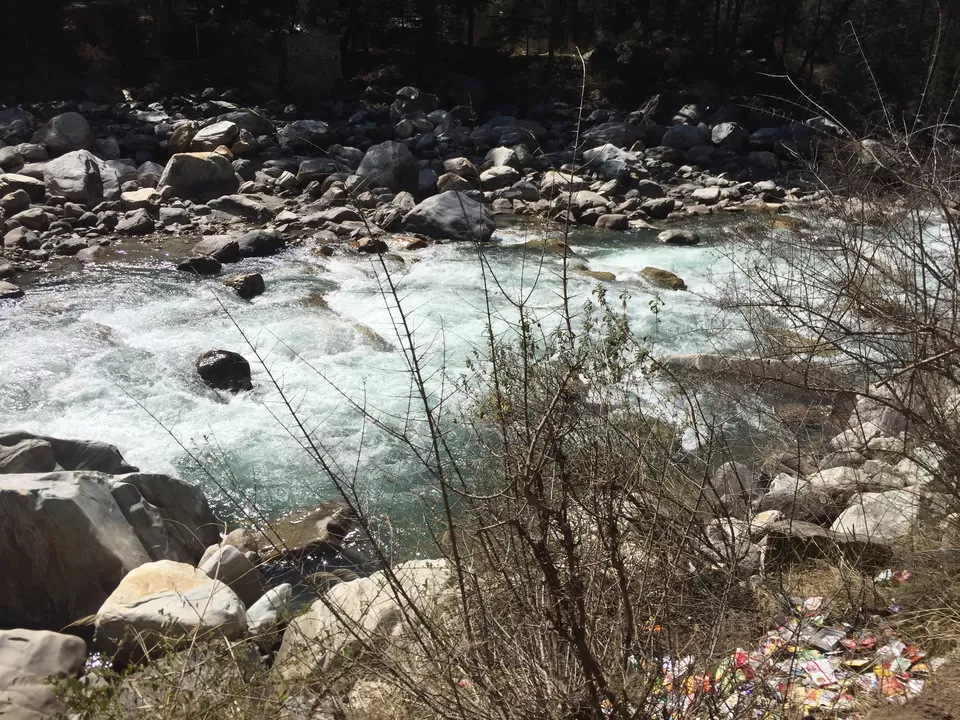 Chalal is 30 minutes away from Kasol market, and a trail leads from behind one of the shops which you need to follow.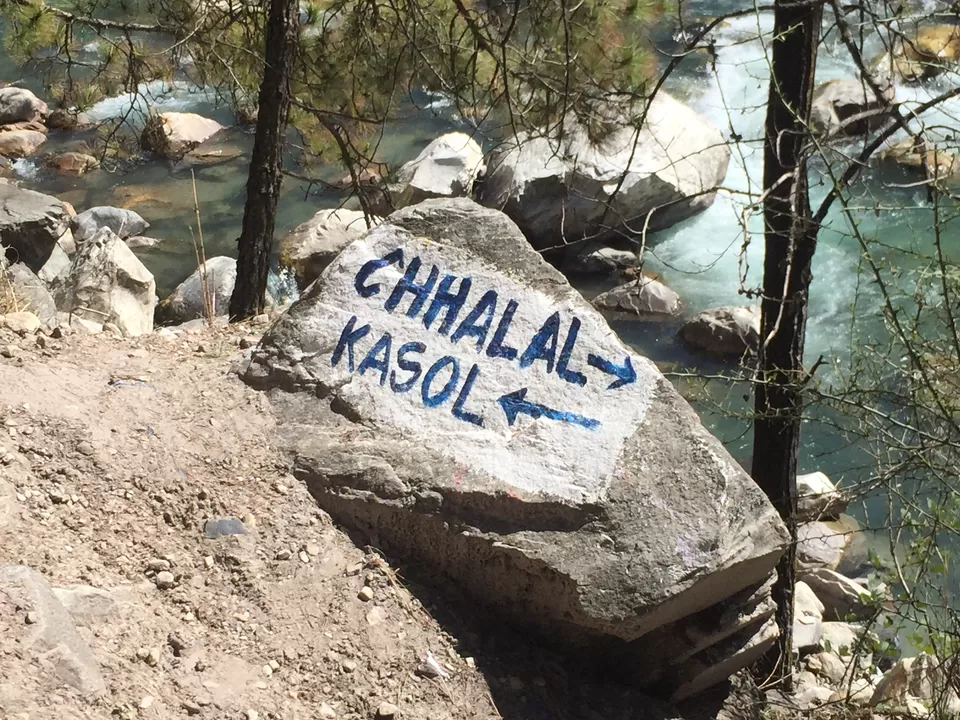 If you are visiting Kasol, don't be bound by what Kasol has to offer. Explore Tosh, Kheerganga, Chalal village etc.
You'd be surprised to these chill-spots by the river side with the most ideal setup.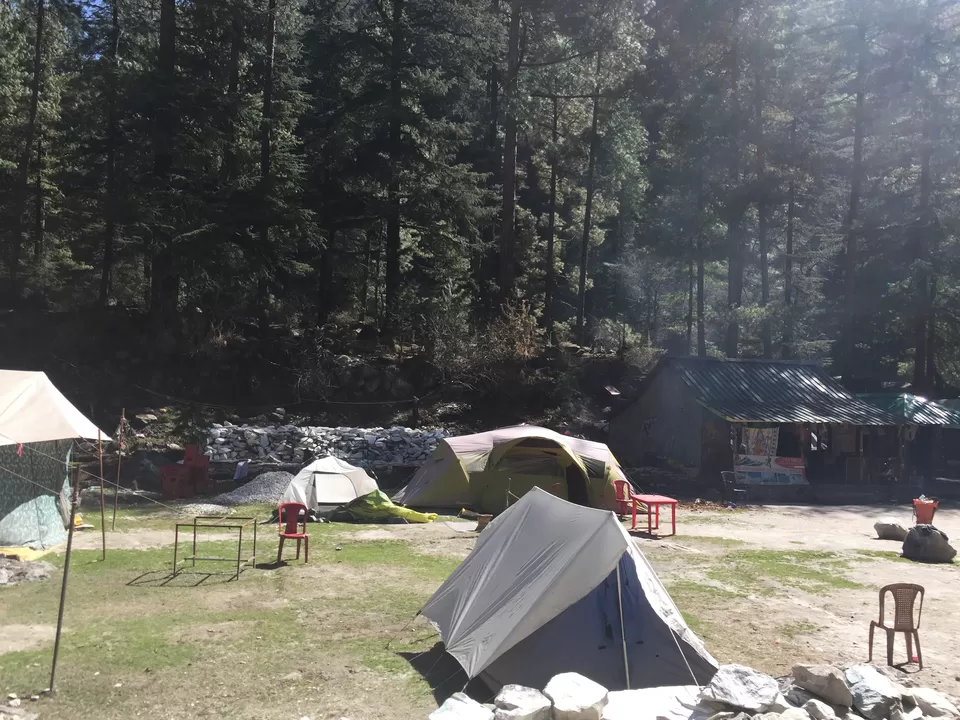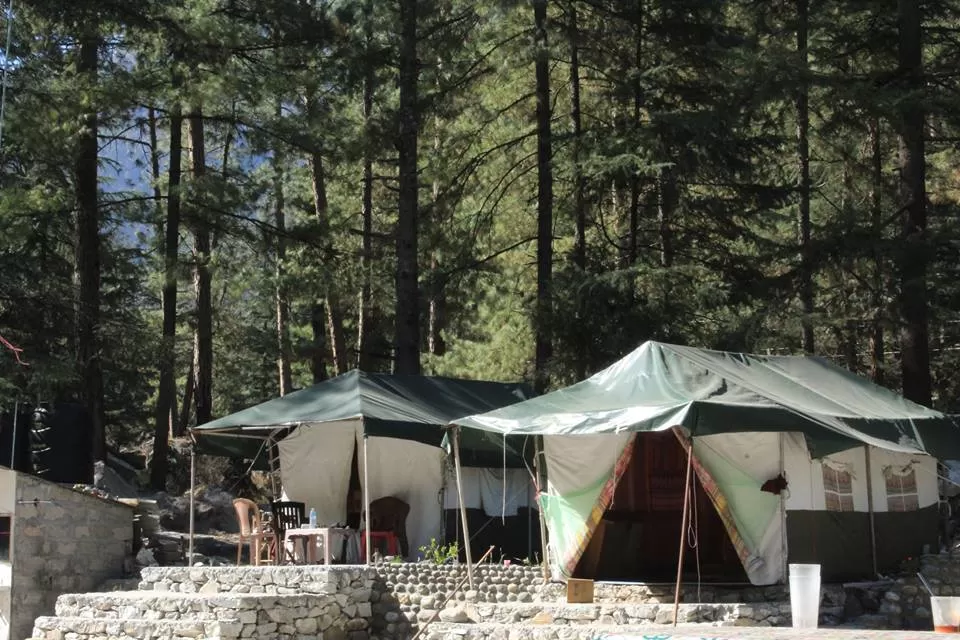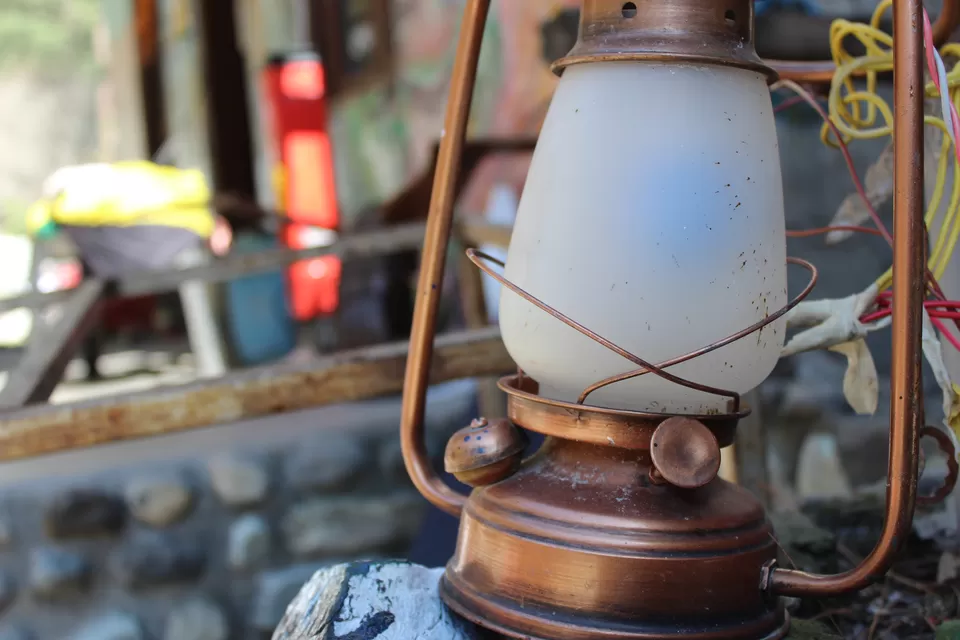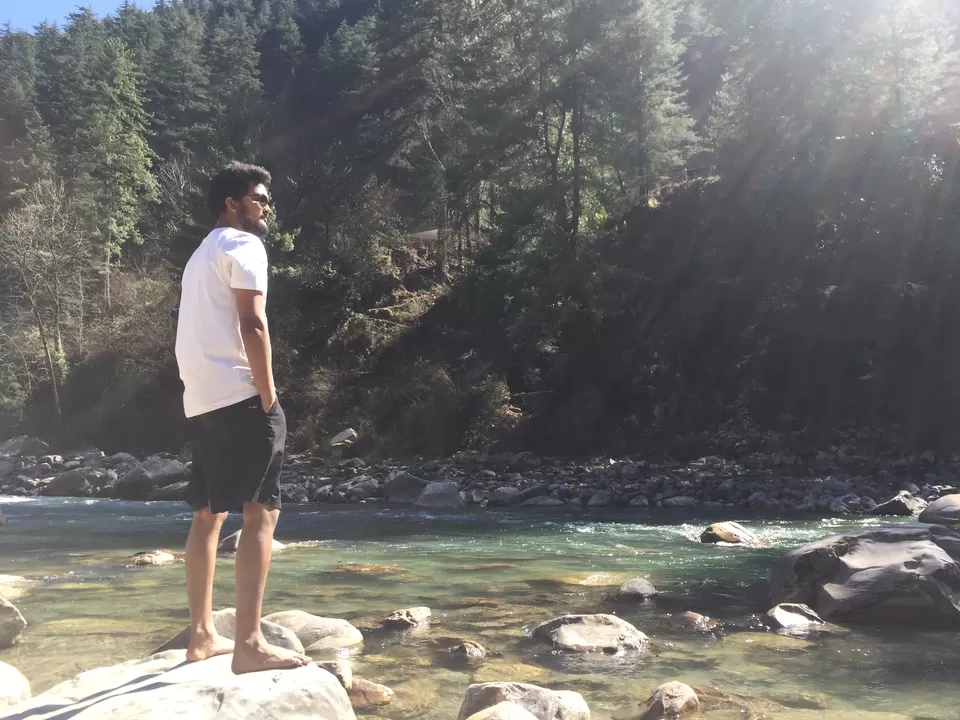 We chilled here for about 1-2 hours. We had brunch here & bakery items bought earlier from the market.
Loud trance music was being played by the only shop here. The shopkeeper was the DJ and the cook too :D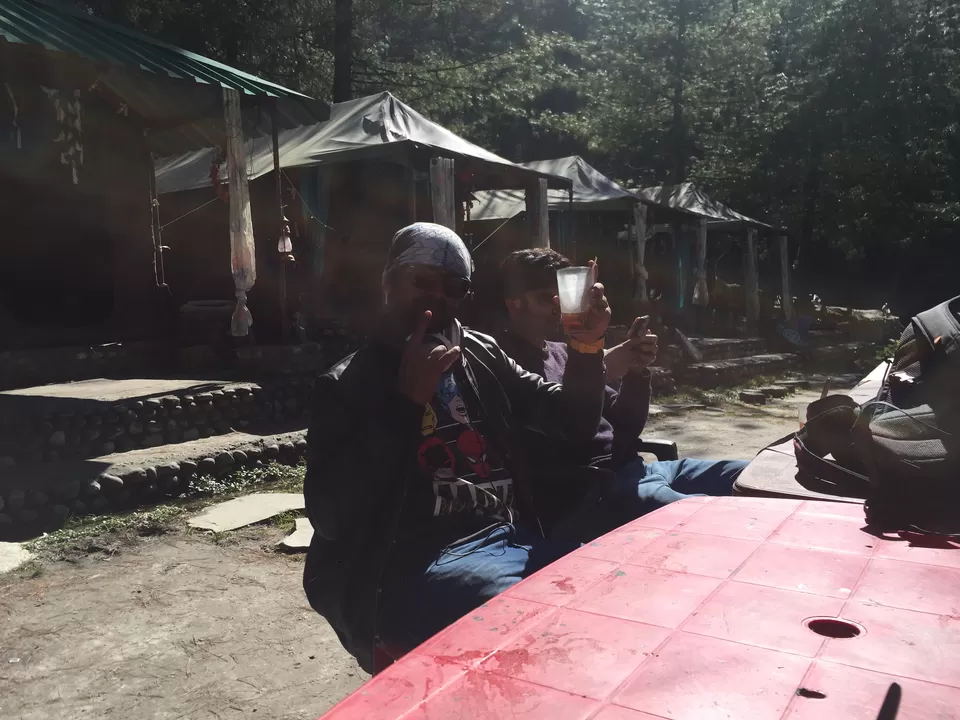 Ginger Lemon Honey Tea again, my new friend on this trip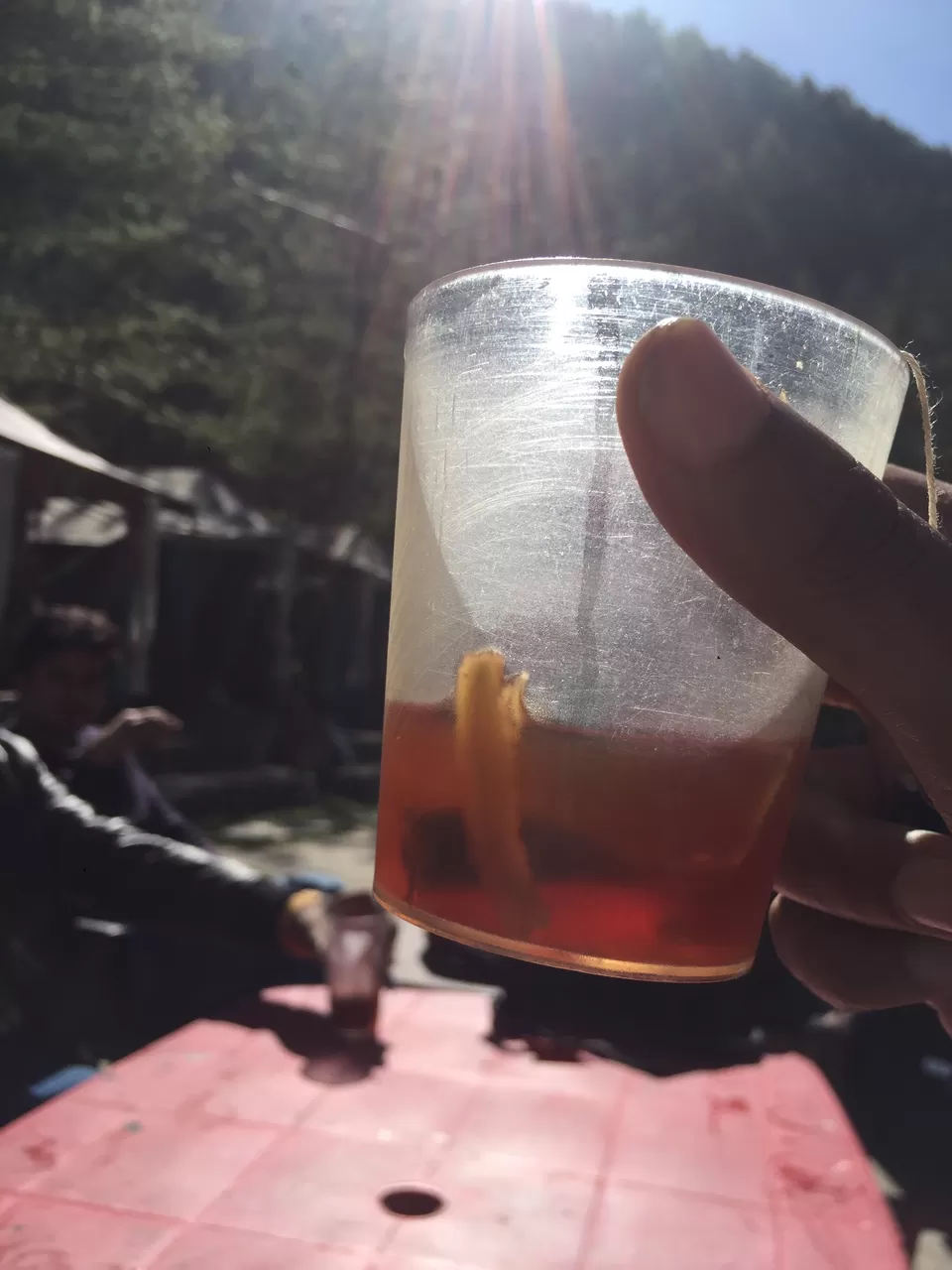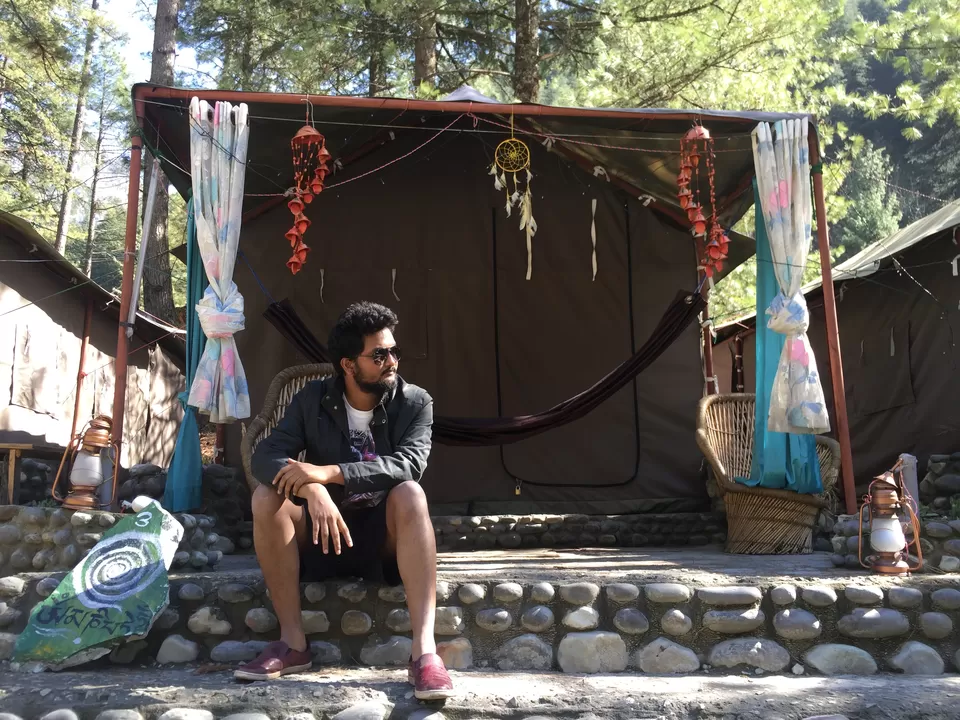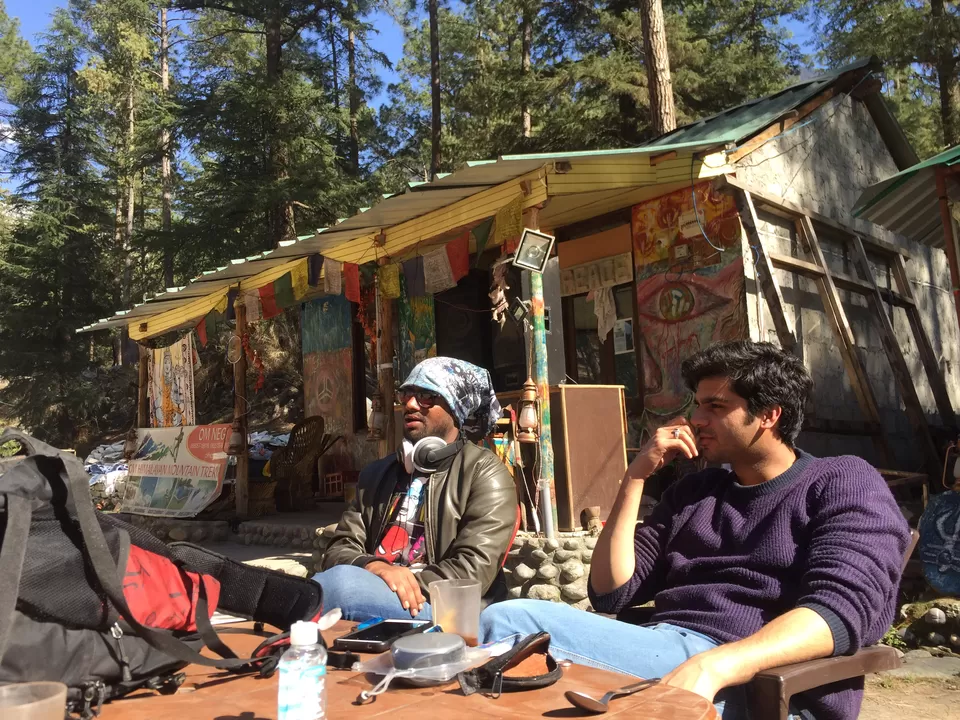 We trekked back the same path we took from Kasol to Chalal, only in reverse.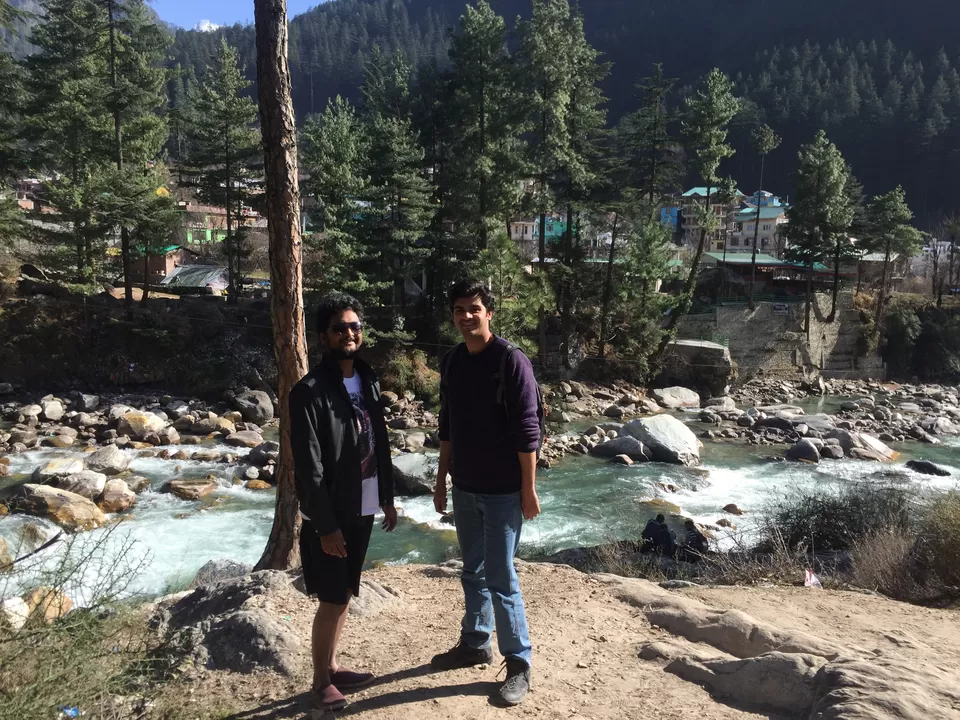 Our awesome trip had concluded but the high never turned to low even upon returning Delhi. It was one remarkable trip taken to the mountains. I urge you to explore Kasol and the parts nearby before hoomans ruin it. Some would say it already has, but it isn't that bad yet trust me.
------------
A big thanks to Tripver again, a community which is rapidly growing and can be trusted easily by travelers who want to get wanderlust in the mountains.
Frequent Searches Leading To This Page:-
trips in himachal, budget for himachal trip, kullu manali package, himachal pradesh tourism packages from delhi, best tour plan for himachal pradesh, 10 days himachal tour, kesari shimla manali