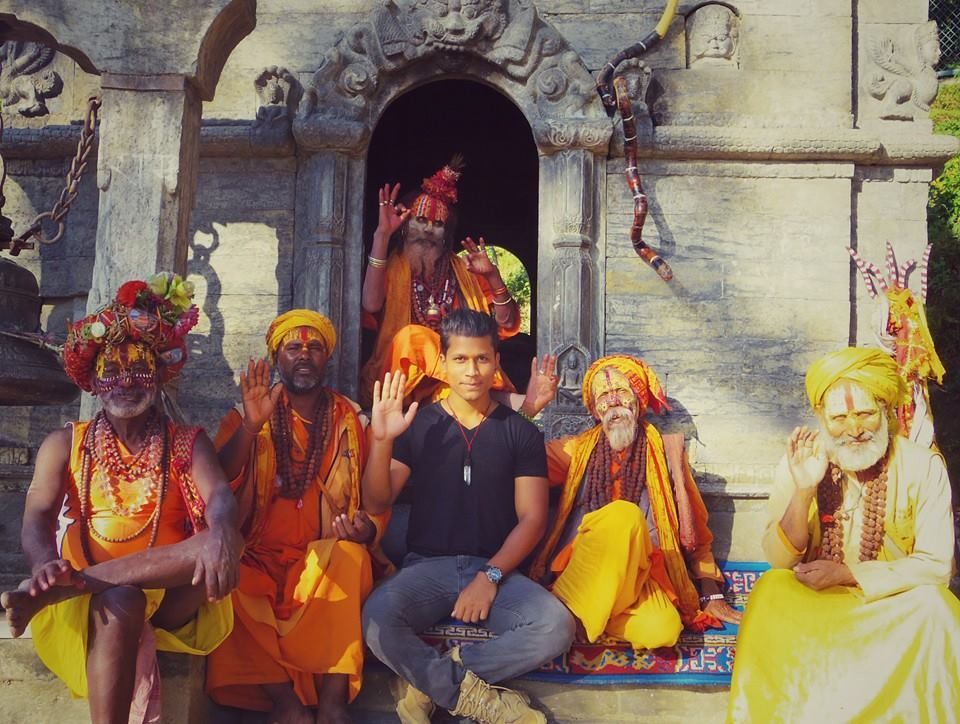 Nepal has been named one of the 10 top travel country for 2017 by Lonely Planet.This is great news for people of Nepal. After the devastating earthquake of April 25 2015 and after India closed its borders for several months. Nepal economy has decreased tremendously. Most of the people in Nepal depends on tourism industry. This 2017, Nepal is hopeful about bringing jobs back to the people and at the same time the country hopes the economy will take a long step to rise again.
If you are from Europe or in fact, a western country in general, traveling to Asia is a completely unique and mind blowing experience.Not to offend anyone but if you are European or Westerner, you might feel you are quite a few years back in time from now.But the experience you will get from Asia will last for a long time and it might just change your way of living and your perspective to see things differently.
Nepal is very popular as a trekking destination and it is well known for it's gorgeous landscapes. The Mount Everest, the highest mountain in the world, and birthplace of Buddha are the major attractions which are truly a once in lifetime experience. Nepal has a phenomenal architecture style, visiting temples, learning about culture, hiking in the mountains, white water rafting will meet your expectation of adventure. Last but not least the people Nepali people are humble,kind, generous and friendly. You will see many kids playing freely in the streets and a lot of women working the land.
Interesting daily shocks will probably includes power cuts (electricity) for more than 4 hours each day, garbage alongside the roads. You will definitely see cows standing or walking on the middle of the road, which actually work as the best divider. Women with red color clothes are another common sight in Nepal. Sandals or Slippers upside down, 3 people walking out from home, black cats, cats crossing road, whistling inside the house are some of the thing which Nepalese people believe to bring spiritual bad luck.Here are some cultural shocks for you if you ever get lucky enough to travel in Nepal.
Traffic
After your arrival you will run into people who will offer you a taxi ride or a cheap hotel. When you hop into a car and leave through the gate of the airport you will see the snake driving of vehicles. There are dividers but the car might go to the wrong side to overtake, which is very normal here, and therefore no reason to worry. There aren't that many car accidents. Taking a public bus can also become an interesting experience; you may think that is not so bad if you are taking the bus at the beginning of the bus route but as the ride goes on, you will find yourself sharing a micro bus built for 16-20 people with 40 people. Yes, you are reading that right: 40 people….enjoy the ride!
Guys Holding Hands
If you are lucky you might see guys holding hands when they are walking down the street. It's not what you probably expect it to be though. Guys holding hands in Nepal is a sign of a good friendship and brotherhood. People are traditional but educated, a girl and a boy dating in the city is getting more common, although gay relationships are not accepted. The arranged marriage system is still there, but people are also marrying for love now. Educated people don't care about dowry system but just to continue the religious value of the tradition, the girl's family will share some needed stuff for her in her new home.
Nepali Toilet
If this is your first time in Asia this might be interesting for you. Nepal does have some western style toilets but in most of the homes you will find only a regular Nepali style toilet. You can practice using this toilet by doing yoga positions and maintaining your balance to drop your stuff into the hole. Nepali people are experts in it but I have heard out of 10, one foreigner says they would rather hold it for a year than use the squat toilet. The next thing you'll notice is that there is no toilet paper. Most of the people use their hand and water to wash their stuff after poo. It is taught from childhood to wash their hands with soap after use of a toilet but you never know for sure if you can get soap in every toilet.
Not moving out
Generally, most people move out at the age of 18 to 23 in western or European countries. However, in Nepal we don't move out. You can experience this fully if you were to stay with a Nepalese family for a while. A happy family means grandparents, parents, you, your partner and your children living together in the same house. Sons are suppose to be the one who will take care of the property later,live in the same house with his wife and daughter and when she gets married she will live with her husband in his house, with his parents. Some difficulties with this may arise if the house is small, or if the newly weds have jobs far from the family house. If that's the case then they will move out, but most cases you will see the entire family living together quite happily.
There are more cultural shocks that you will experience in Nepal, all of which are so thrilling to explore and to realize. Taking a vacation to Nepal for 2017 will be an amazing experience for you. The colors and simplicity of people will touch your heart and will continue to call you back to the country. Local charities working for the welfare of children, women empowerment, community development, rebuilding homes and schools are some very meaningful projects you can support.
This 2017, explore the amazing culture, incredible mountains, heritage sites, try the local food, visit local markets, support local products. This country offers so much excitement for you, explore the country like never before. Travel Nepal!
Sujan Pariyar is an engineering student | Director of "Children Home Nepal" | Founder of Authentic Volunteers | Author | Charity Adviser | Social entrepreneur.
Frequent Searches Leading To This Page:-
Nepal rich culture tour, how kathmandu valley was formed, unesco world heritage sites Nepal, patan in kathmandu