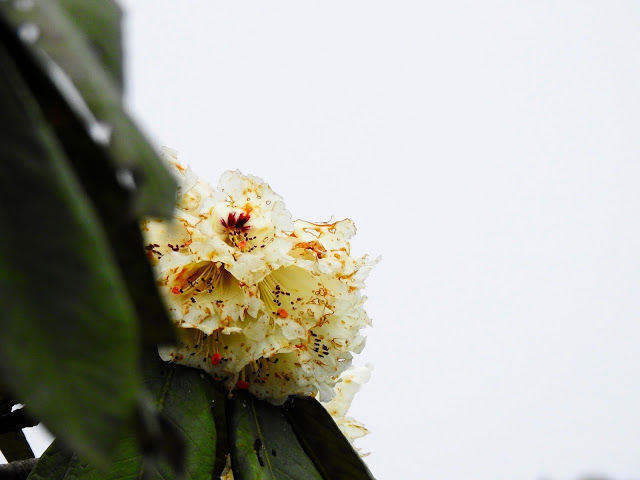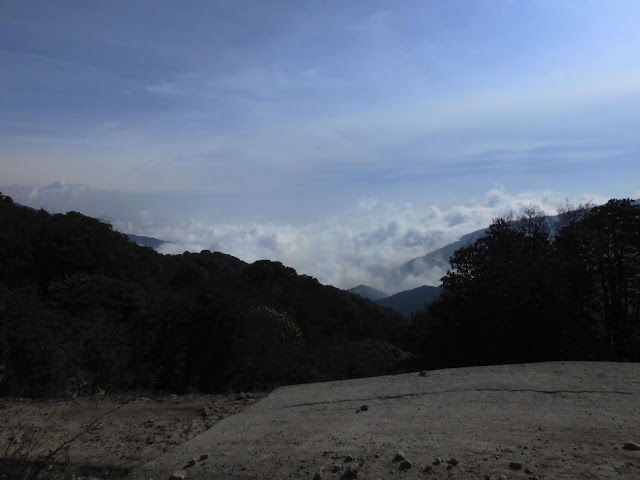 After having cloud shocks in Meghma, we headed forward. Going through Tumling , a small Nepali village, all houses, hotels were crafted in a rural manner which was mysterious but gave an awe to the wanderers. Some constructions were alarming but nothing to do, governments have approved them all. It was a bumpy place to me because suddenly I was in between some unwanted crowd, where I did lose myself after quite a time though it was not a new situation, usually it stays in the city with me everywhere.

Acquiring fogs, mists, and that free breeze, I learned to live in a new way among those U-turns to Jaubari, a vibrant rural existence in Nepal. Every passing person must enlist his names in that Nepali police station, my guide was talking with that inspector in native dialect , it seemed like an unknown world which stays with contradiction, division but they know where they get united.
Again we did enter into India, a tiny village but equipped with all things Gairibas, it was quite late in the afternoon, I had to search for my GTA accommodation, I was very excited about staying in that hut which was in the lap of the national forest. Everywhere you gaze,  you will see some new trees , at least, I haven't seen those. When I reached there, I unloaded my backpack and set off to see the jungle alleys which were so dark that a thousand suns will be defeated to this beauty. Mists were mixing into it like some shadow plays with its existence and remains so unattainable. I got some fellow travelers who were coming by Land Rovers which are now trendy according to my own census of visitors. If somebody asks which question have you faced so far most, I would say the question would be of me being a lone traveler, he isn't it funny, by the end of everything we all are loners, contemplating is the very private and solo matter, humans never include anybody.

That night was very haunting, and it will be remembered as one of the best ones of my life. I was fortunate to know those mysterious old tales by the bonfire from cooks and my guide. Just after having dinner when I came out to that open vastness of jungle, I saw constellations so clear that I thought those were painted by myself, and this merger of black with moonbeams and starry skies have been my first ever experience. I was living and dying together. Every word I presume is less to describe than nature.

To be continued ..........
This trip was originally published on Walker of Peace