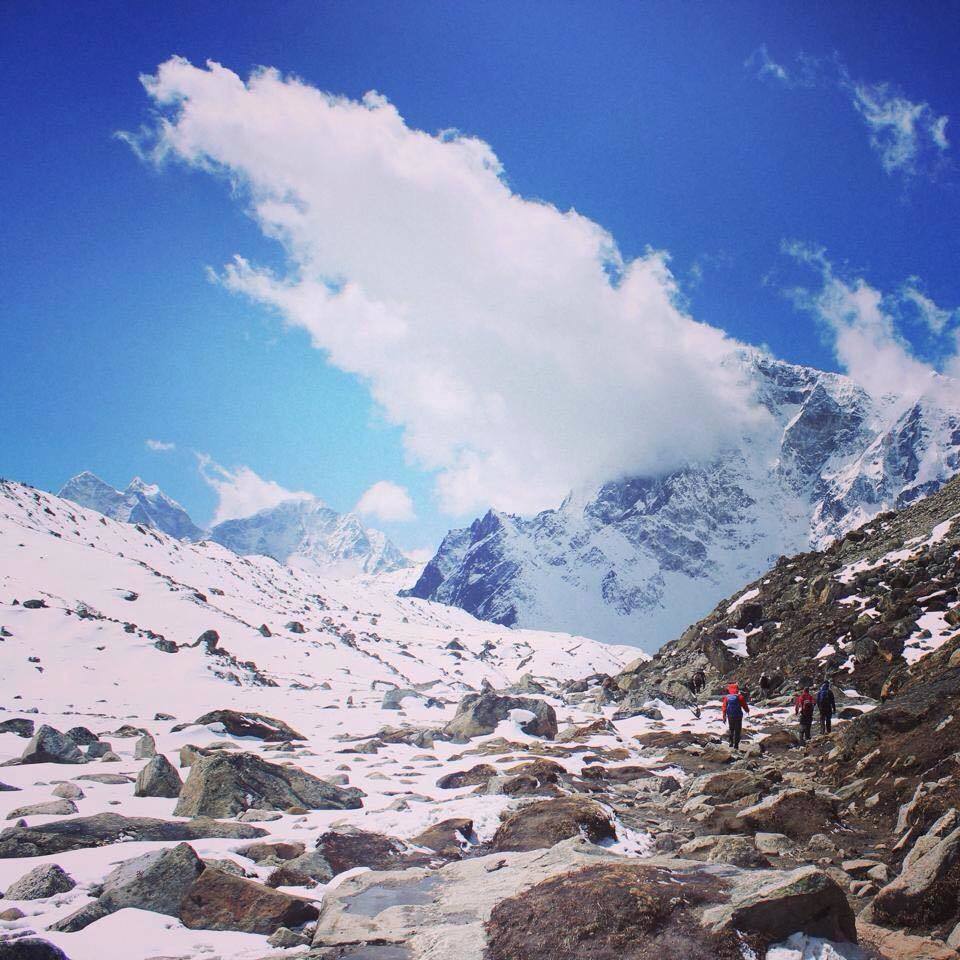 It's a no brainer that hiking to the Everest Base Camp (EBC) is something most hikers aspire to do at some point in their lives. Despite the fact that it's a busy trail which attracts hikers from across the world, the chance to see Everest up close is enough for hikers to pack their bags and show up in Khumbu valley.
I first thought of going to EBC in the summer of 2014, but couldn't go due to an injury from a cycling accident. As soon as my knee started recovering, I wrote to my friend, Mallika, who is my partner in crime, as I knew that she would be the best person to share this adventure with.
We finally decided to go for the hike in April 2015, which is when the weather clears up. We are both DIY kind of people and for us, planning for a trip is half the fun - debating the pros and cons of making a choice, the thrill that comes with uncertainty and the joy of overcoming challenges. Hence, neither of us considered hiring a trekking agency to take care of arrangements for the trip.
There is a lot of information about the hike that you can find online, including possible itineraries, gear recommendations and regular updates on weather conditions. Most of it, though, is from a Westerner's and not an Indian hiker's perspective. The reason why it matters is because costs for domestic flights and permits vary depending on whether you're a Westerner, SAARC or Nepalese national.
We read through everything and figured that planning for the trek was fairly straightforward since it's a 'tea-house trek' and not a 'camping trek'. This means that you don't need a team of porters to pitch your tents or prepare your food. You can stay in 'tea-houses' all the way to EBC, with basic rooms and a common area where you can get delicious food to eat. To give you a sense, this is what tea-houses look like on the trail.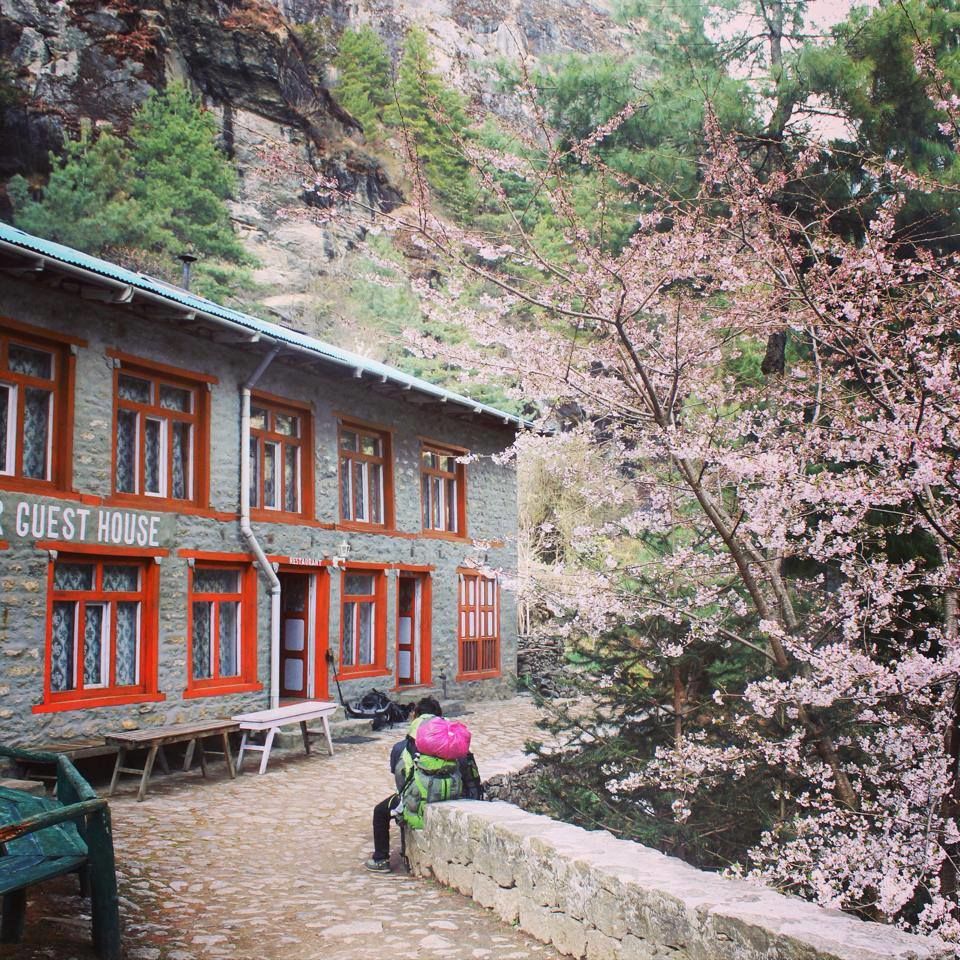 So there were only 3 things we needed to do before landing in Kathmandu.
1) Book return ticket to Kathmandu: If you book a month in advance, return ticket from Delhi shouldn't cost more than 10k.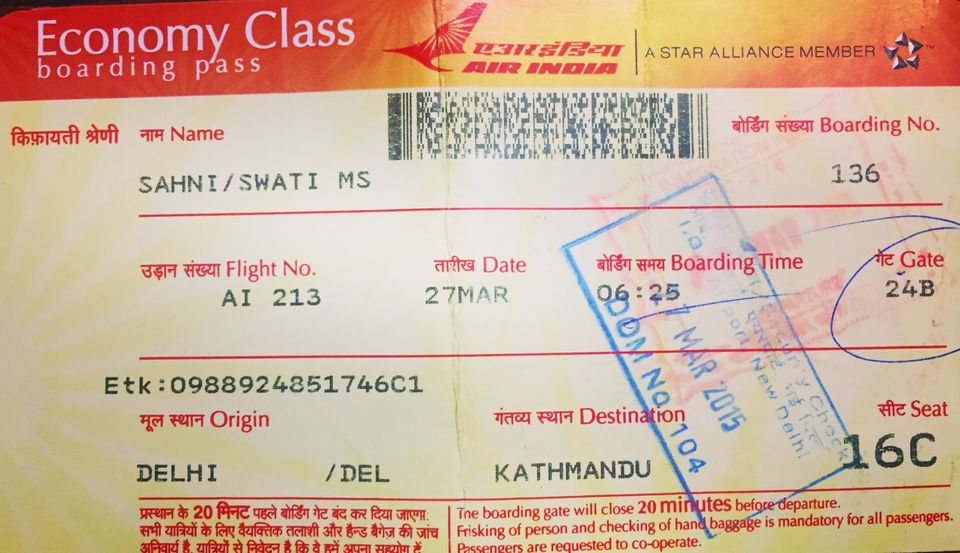 2) Book a ticket from Kathmandu - Lukla - Kathmandu: The hike starts from Lukla. While you can book the tickets online, it is recommended to book through a travel agent as that gives you the flexibility to change your tickets in case of flight delay due to bad weather or if you finish the hike earlier than planned. Ticket prices vary for Nepalese, SAARC and Western hikers, thus the local airlines try to sell maximum tickets to Westerners as it fetches them better money. This is why it's recommended that you book these at least a month before your trip as it's possible that the limited number of SAARC tickets get sold out.
I would recommend using the services of Mr. Lok Silaswal, who runs a travel agency in Kathmandu. What I liked most about him was that he didn't try to oversell his services. The only thing we asked him to do was book these tickets. He helped us with suggestions on where we could convert our currency and rent gear. He continues to remain extremely helpful to any hiker I have recommended to him. You could reach him on +977 9851022984 and if you do, please say hi to him from me!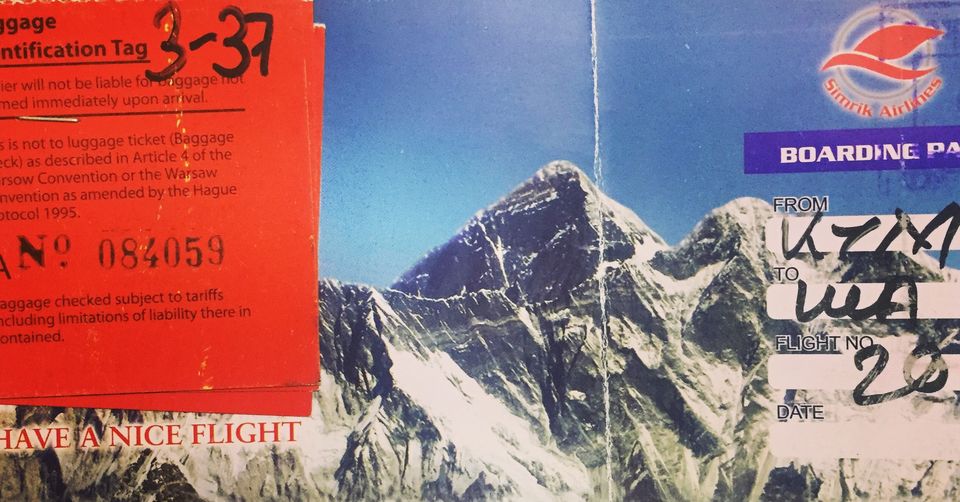 3) Buy your gear: Both of us had pretty much all the gear we needed from our previous high altitude treks. You could buy most things you need from a Decathlon store in your city or come to Kathmandu a day in advance and buy/rent everything you need in Thamel. You will find stores of large brands like North Face and Columbia as well as Chinese knockoffs which would cost you 1/5th the amount, look pretty much the same, and would be substantially lower in quality. As I see it, if you can afford the originals, by all means, buy them. If you can't, you would be more than ok with gear from local brands.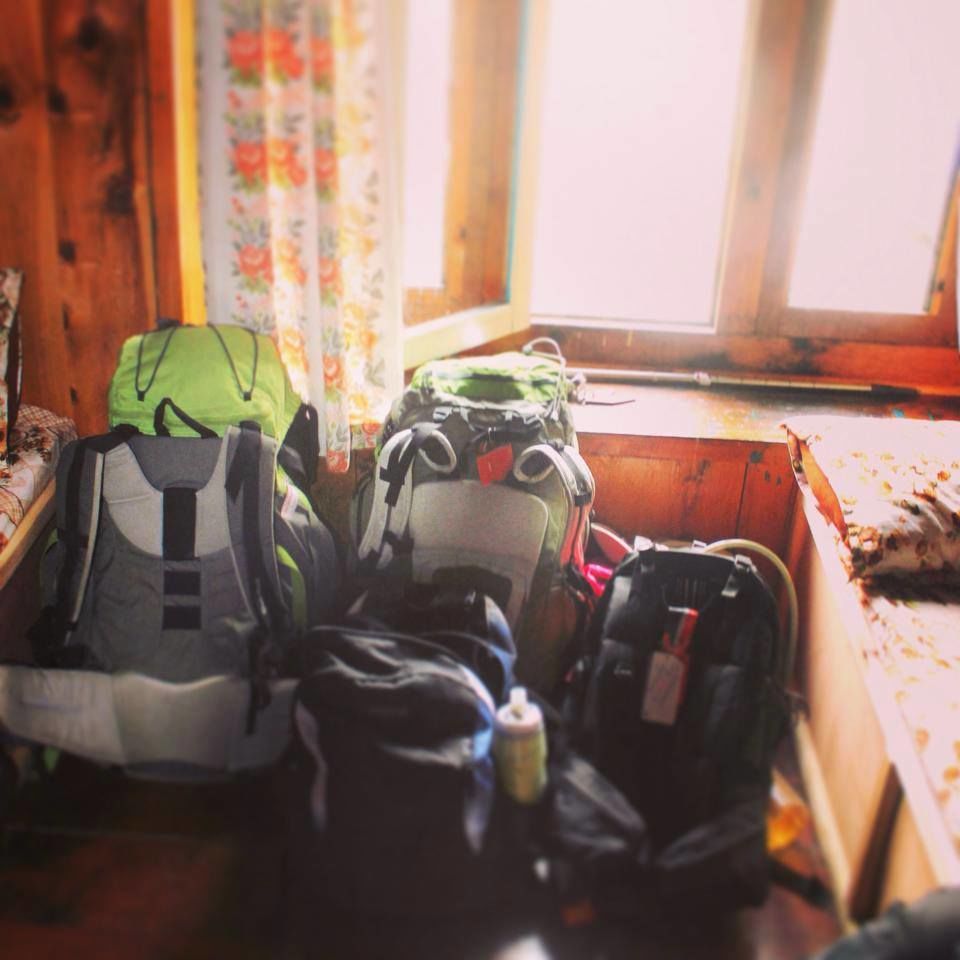 That's pretty much all you need to do before the trip, in addition to training for it!
In Kathmandu, you should stay in Thamel, which has hundreds of budget hotels and you'd easily find a comfortable double room for Rs 1000-Rs1500. Here, you could spend your time taking it easy which would help you acclimatize in addition to buying any last minute supplies for the hike.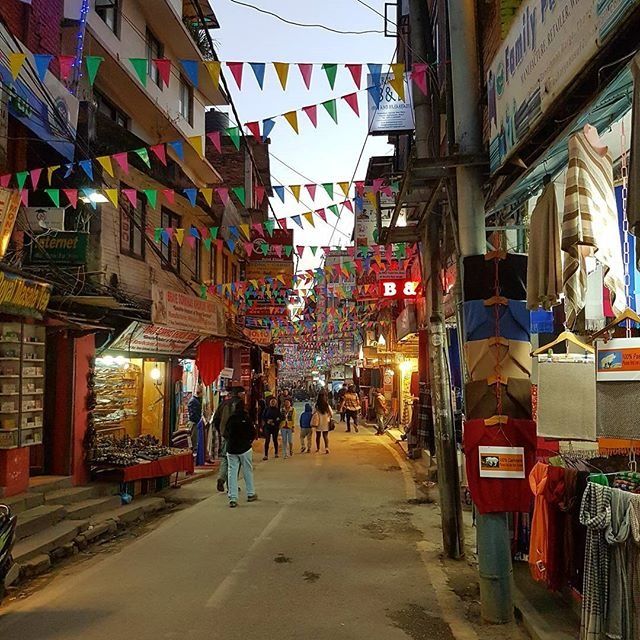 Remember that the office where you would get your permit for the hike (TIMS Registration Card) is open only from Monday - Friday from 11am to 4pm, with a lunch hour in between, even though they claim that it's open 365 days a year from 10am to 7pm. Plan to arrive in Kathmandu on a weekday as you can't enter Sagarmatha National Park without this Registration Card.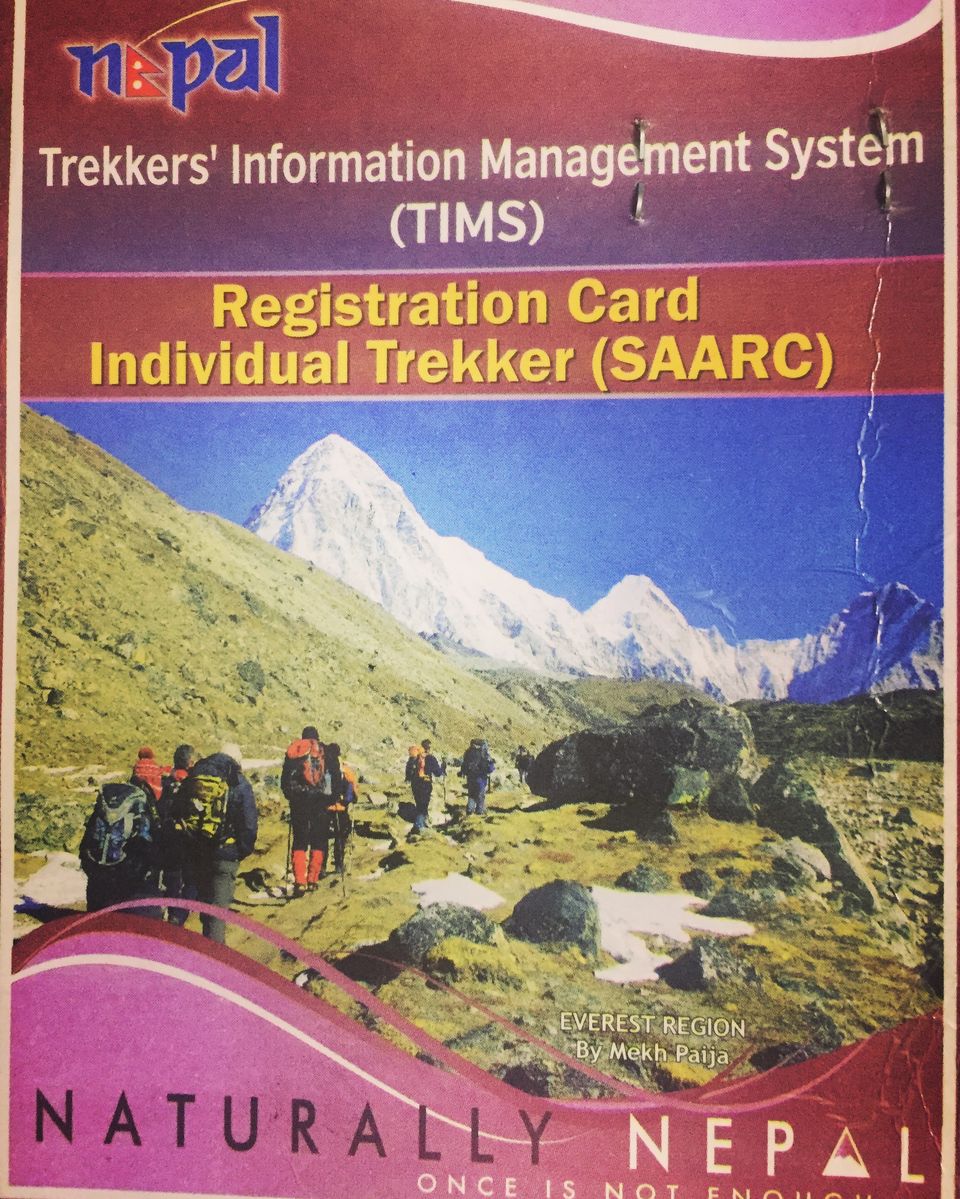 For buying or renting gear including sleeping bags and down jackets, I would recommend going to Shonas in Thamel, run by a Nepalese lady and her husband. Shonas is an institution for hikers. They would have pretty much everything you need, offer decently good quality products with a fixed cost, so you won't need to waste your time haggling over the price.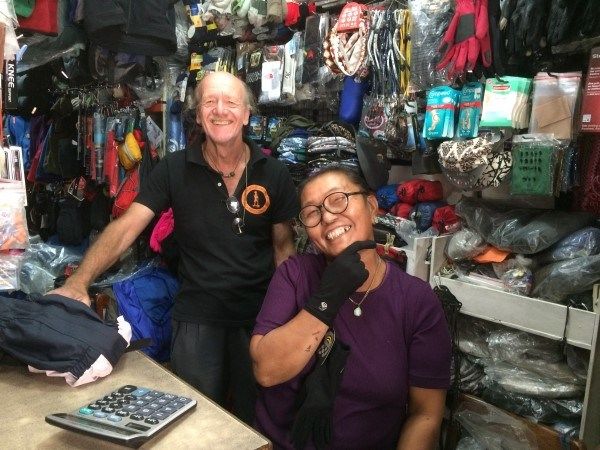 Once you have these things in place, you need to just get started. Here's the itinerary we followed:
Day 1: Arrive in Kathmandu: Check into a hotel in Thamel, convert INR to Nepalese Rupees and get TIMS trekking permit. Altitude: 1,350m/4,428ft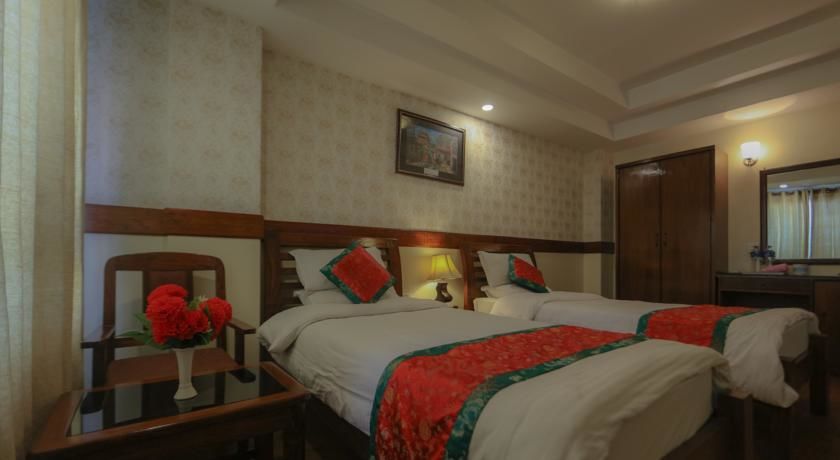 Day 2: Fly to Lukla (2,800m/9184ft) and trek to Benkar | 2,652m/8,698ft | Walking Distance: 8km (3-4 hours): We hired a porter from Lukla to carry our backpacks. This turns out to be much cheaper than hiring someone from Kathmandu. You would find 30-40 porters standing outside the airport. You should speak with them directly, make sure you can communicate with each other in broken Hindi/English and try to gauge if they look reliable. They are all equally fit, so most of them would be able to take you to EBC & bring you back.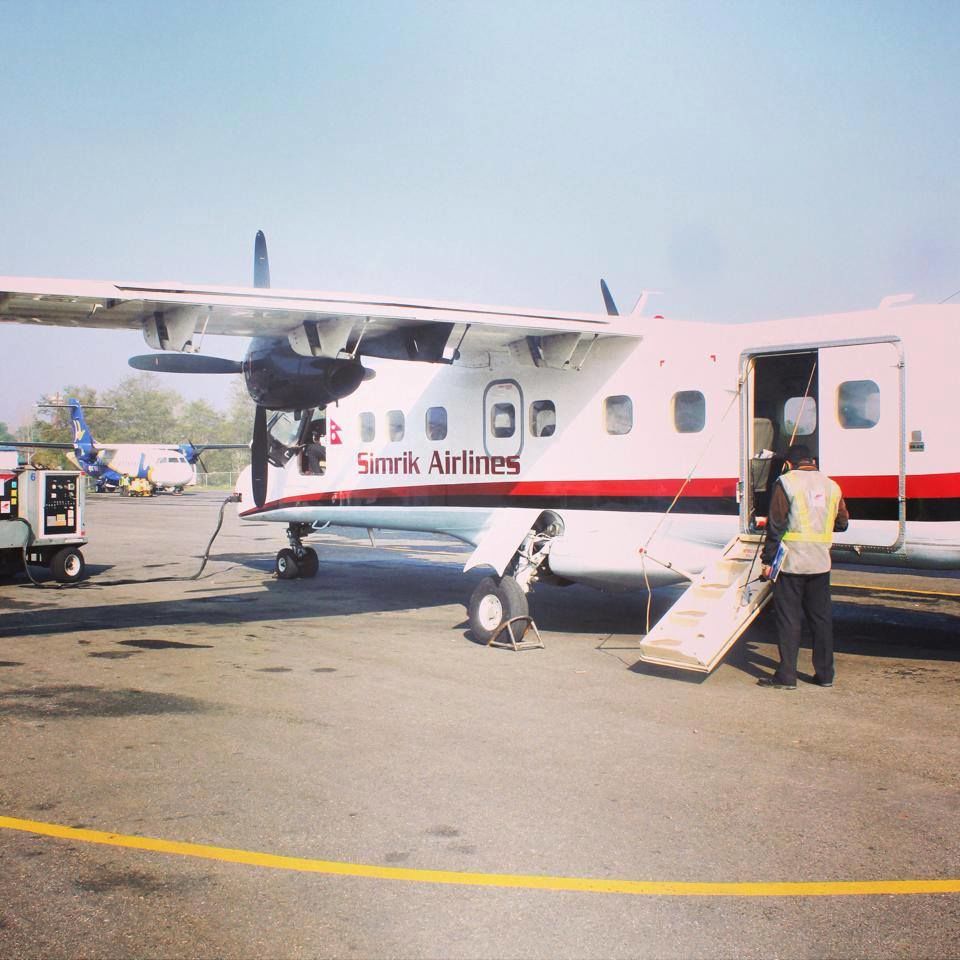 Day 3: Benkar to Namche bazaar | 3,440m/11,283ft | Walking Distance: 10-12km (5-6 hours)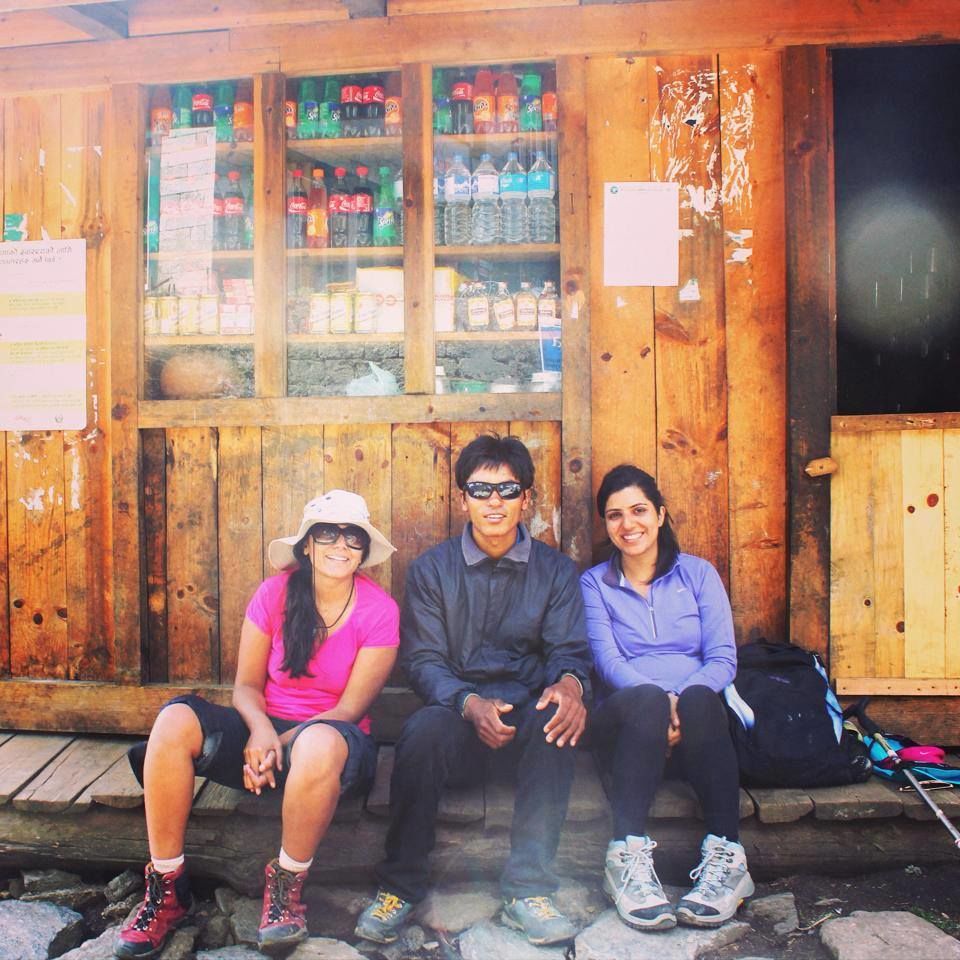 Day 4: Namche Bazaar (Rest Day): Rest days are extremely important as they help you acclimitize. When in Namche, go have Apple Pie at Namche Bakery and check out The Irish Pub. You can watch a documentary or two on the Everest here to get pepped up for the hike ahead.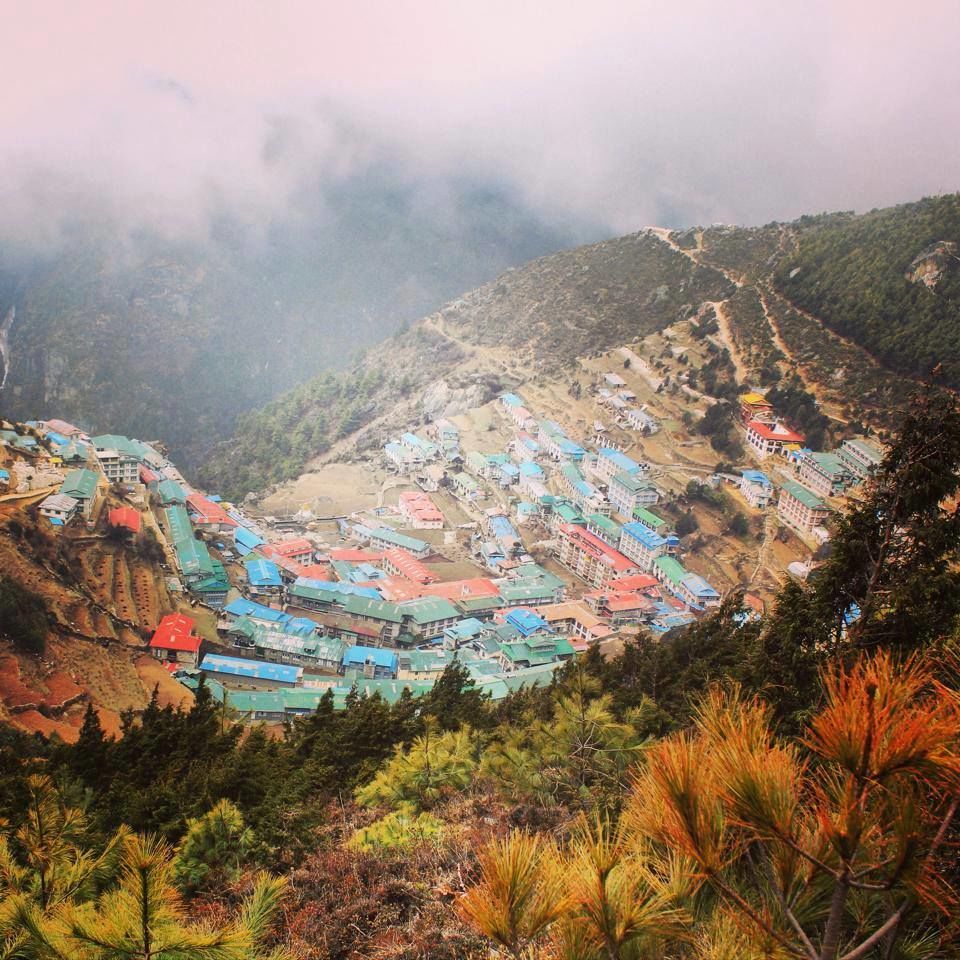 Day 5: Namche Bazaar to Tengboche | 3,870m/12,684ft | Walking Distance: 10km (6 hours)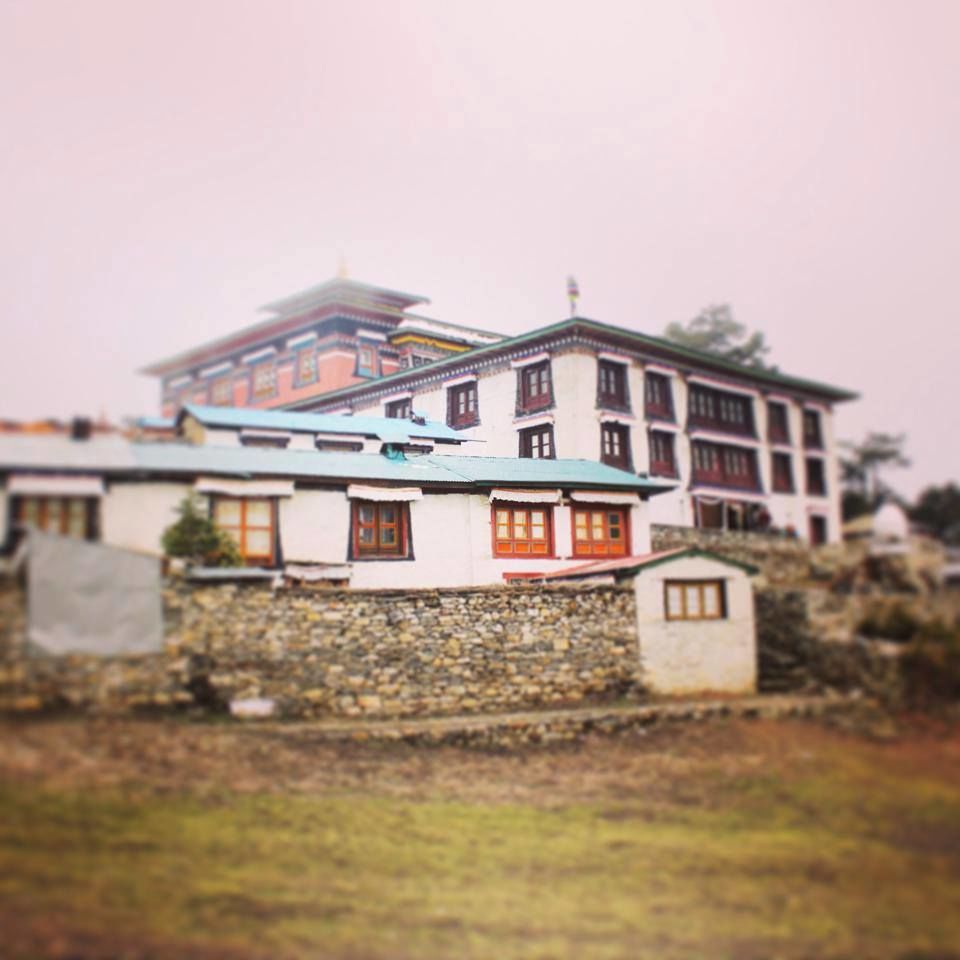 Day 6: Tengboche to Dingboche | 4,400m/14,435ft | Walking Distance: 11km (6 hours): This is a pretty intense day as you'd spend all day hiking uphill.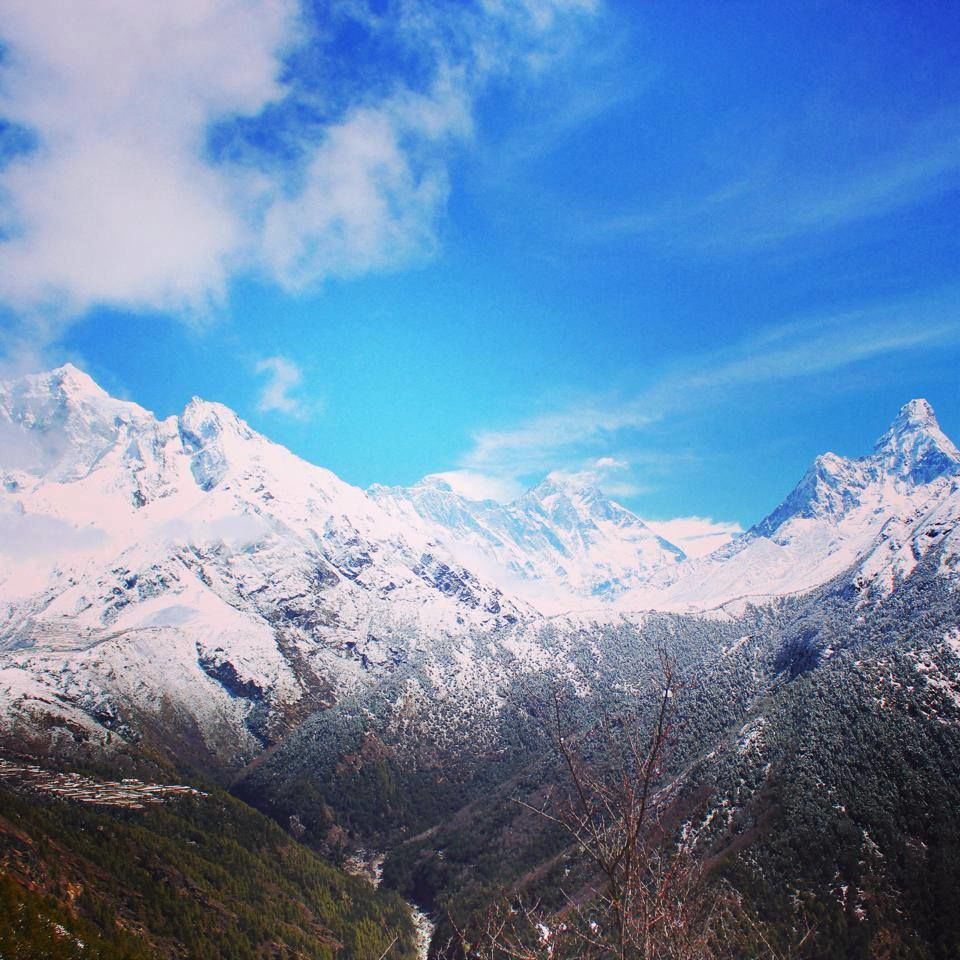 Day 7: Dingboche (Rest Day): You'd be fairly exhausted by this point and would LOVE this rest day. This would be a good time to take a hot shower if you can find a bucket of hot water at your tea house.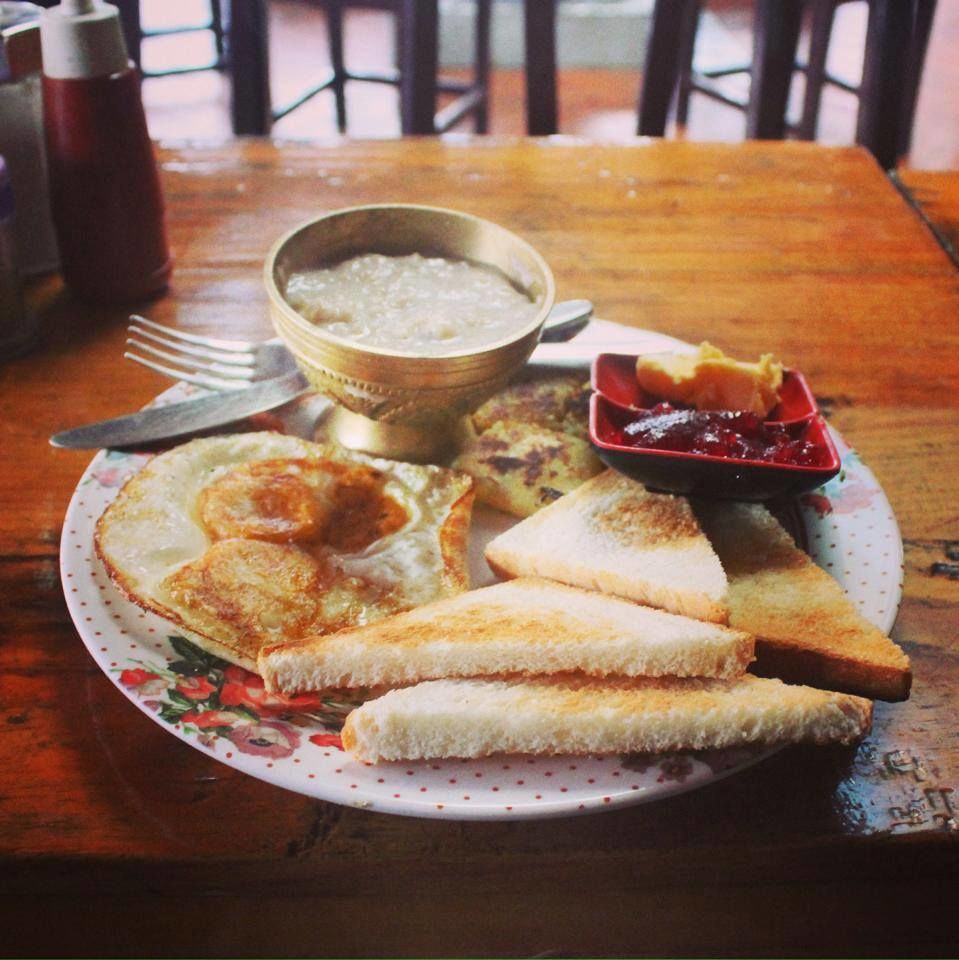 Day 8: Dingboche to Lobuche | Altitude: 4,900m/16,076ft | Walking Distance: 11-12 km (6-7 hours): You would start feeling the effects of being at a high altitude including oxygen getting limited. Every step you take forward would take more effort.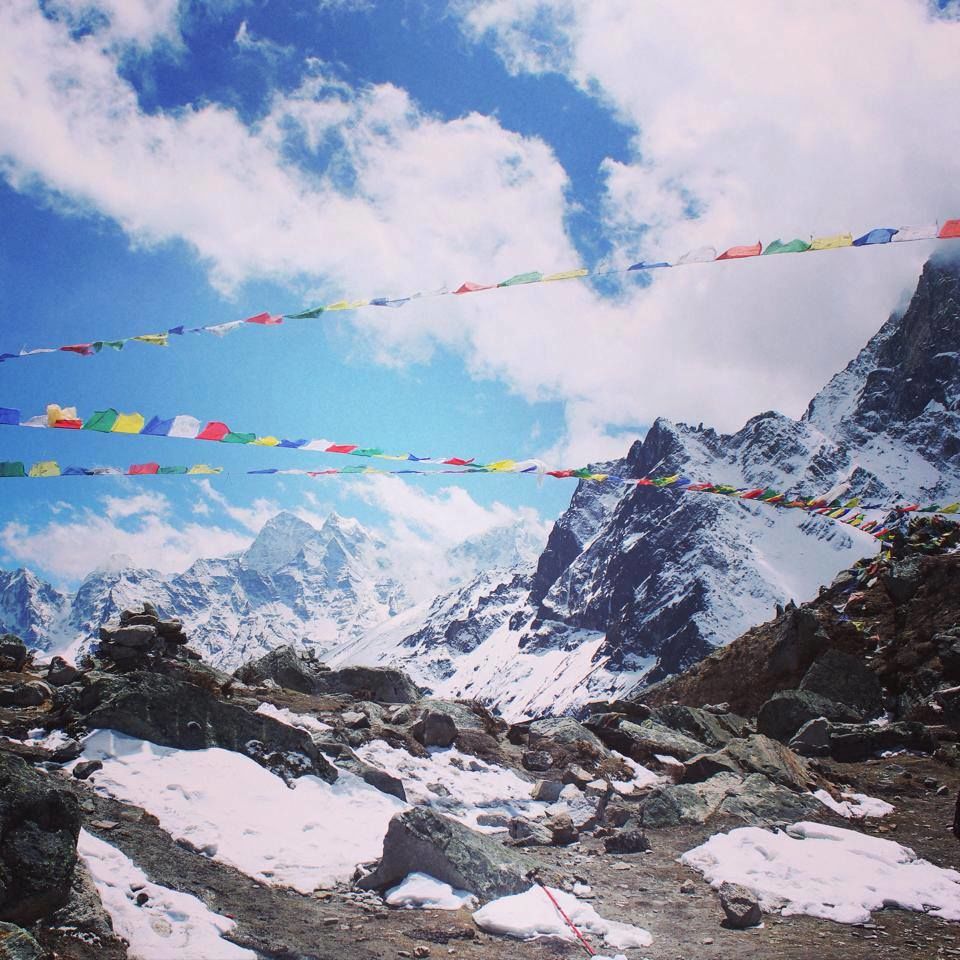 Day 9: Lobuche to Gorakshep to EBC and back to Gorakshep | Altitude: 5180m/16,994ft (Gorekshep) & 5364m/17598 (EBC) | Distance of walking: 15km (6-8 hours): Longest and the most challenging day of the hike. You'd be rewarded with a sight of the Sagarmatha (Nepalese name for the Everest), post which you'd be on a high and the pain will no longer matter!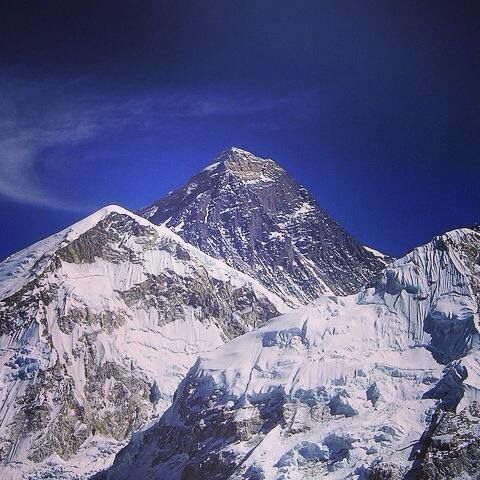 Day 10: Gorakshep to Kalapathar to Pheriche | Altitude: 5,545m/18,192ft (Kalapathar) & 4,320m/14,173ft (Pheriche) Walking distance: 12-13km (5-6 hours)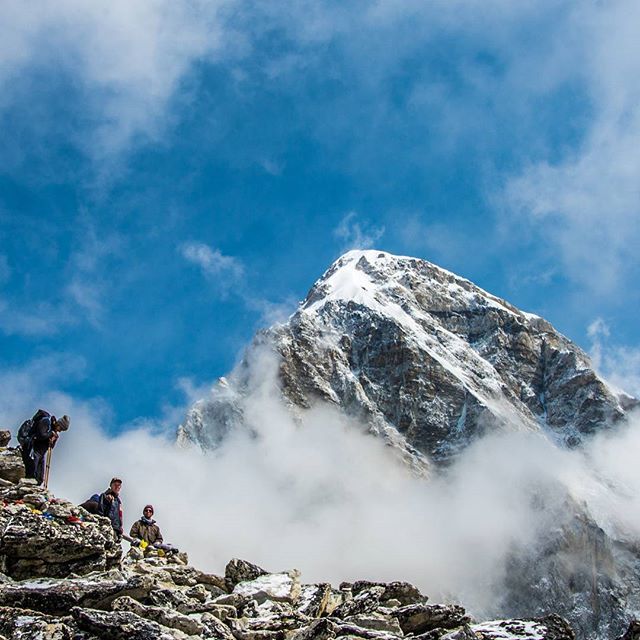 Day 11: Pheriche to Namche bazaar | Altitude: 3,440m/11,284ft| Distance of walking: 13-15km (7-8 hours): This is an amazing day even though you'd be covering a lot of distance. It would be physically draining for your knees as you'd be descending non stop. It wouldn't hurt that much because you'd be happy in your heart if you had a successful summit!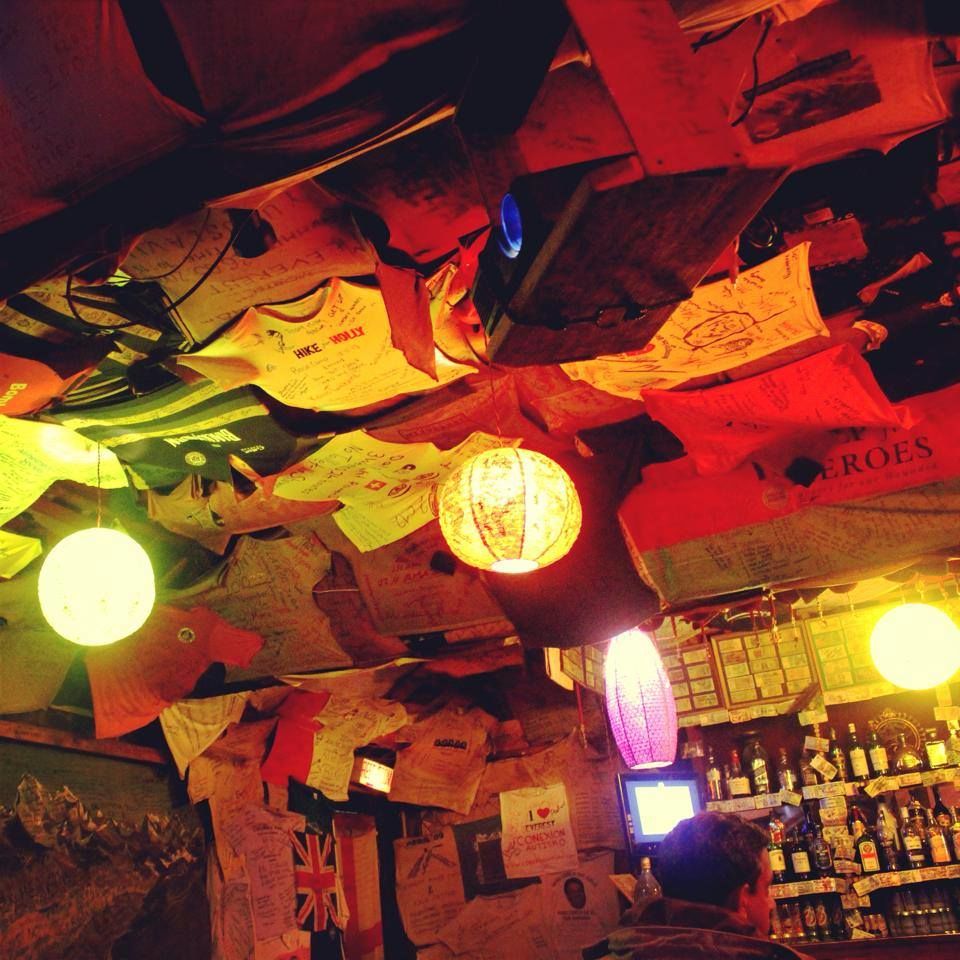 Day 12: Namche Bazaar to Lukla | Altitude: 2,800m/9,184ft | Walking Distance: 16km (6-7 hours)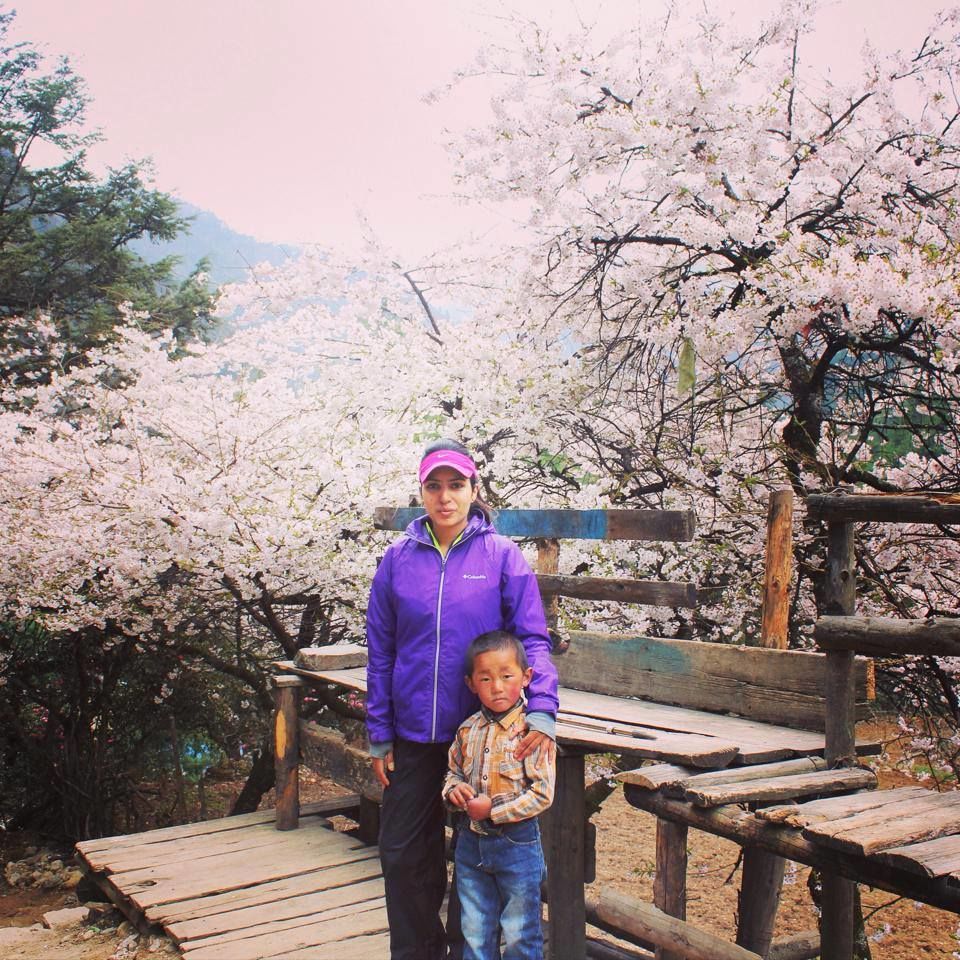 Day 13: Fly back to Kathmandu | Altitude: 1350m/4428ft | Flight time: 35 min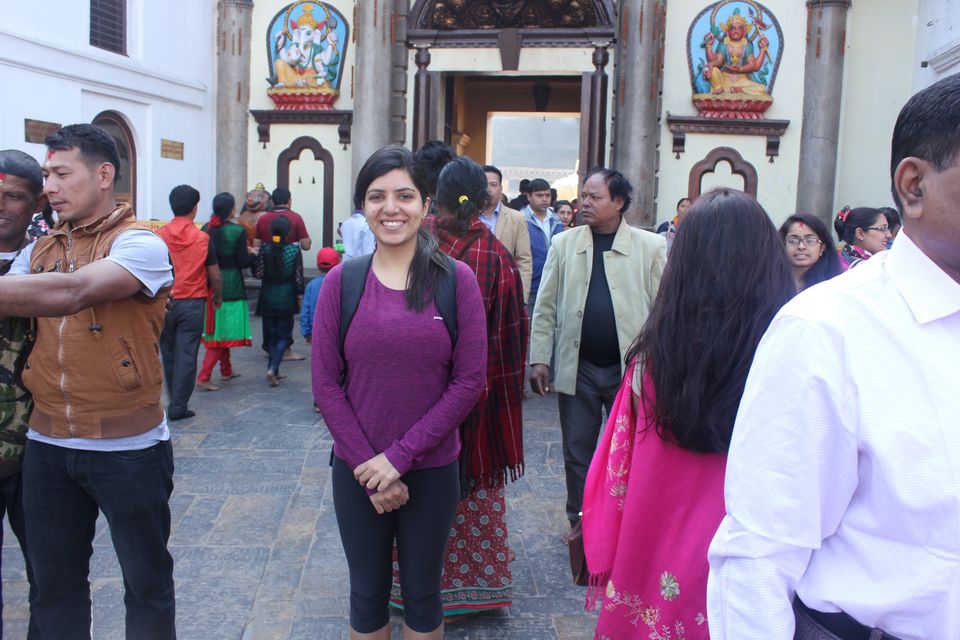 Day 14 : Departure from Nepal | Altitude: 1,350m/4,428ft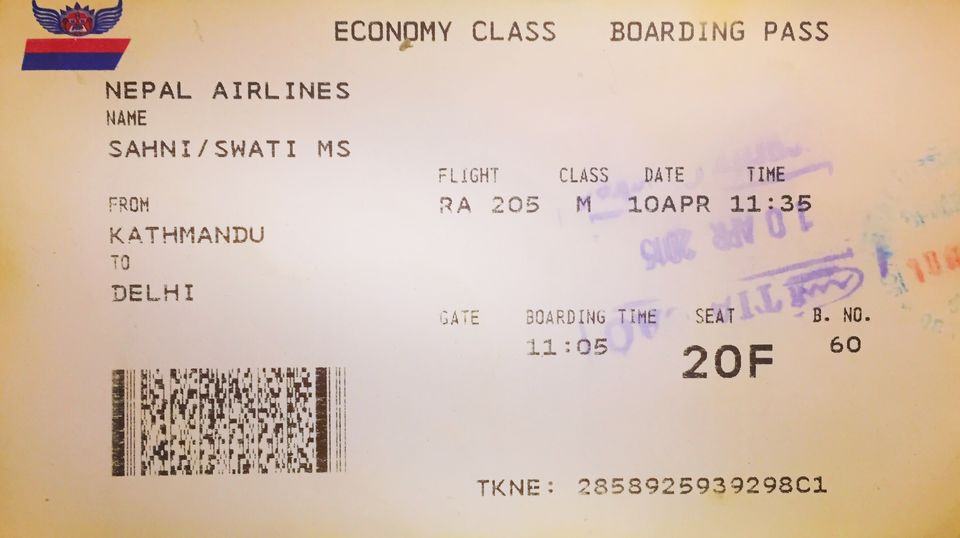 Since the day I have been back, a lot of people have asked me what does it cost to hike to EBC. The answer is that if you decide to go with an Indian/Nepalese Trekking agency, it would cost you double the amount that we spent. We saved money by planning it ourselves, even though we indulged and didn't cut costs anywhere. Here is what the trip costed us (per person):
1) Delhi - Kathmandu -Delhi Flight Ticket: Rs 9500
2) Kathmandu - Lukla - Kathmandu Flight Ticket: Rs 10,500
3) Stay + food in Thamel for 2 nights: Rs 4000
4) Airport Transfers: Rs 2000/2 = Rs 1000
5) Sleeping bag rental: 100 * 12 = 1200
6) TIMS & Sagarmatha permit: Rs 300 + Rs 1000 (SAARC price)
7) Porter: Rs 1000*12 + Rs 1000 as tip= Rs 13000/2 = Rs 6500
8) Food + Lodging in tea houses: 1000 *12 = Rs 12000
9) Miscellaneous (Charging, shower, snacks, phone calls): 2500
10) Celebratory Dinner at Fire & Ice + Local sightseeing: Rs 1500
Total: Rs 50000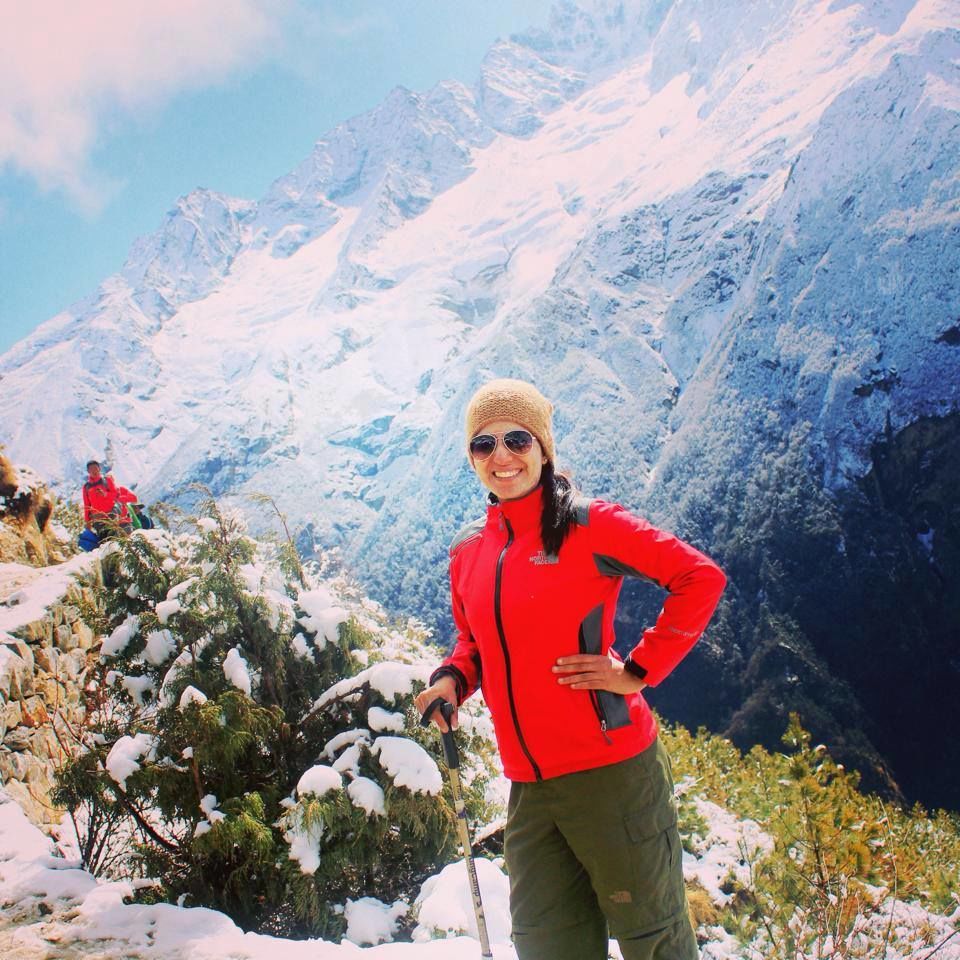 Alright, let me now respond to some of the most common questions I have been asked about the hike to EBC.
1) Do you need a guide for the trek? The answer is no you don't. The trail is well marked and there is no chance of getting lost. It's a busy route, so you would have hikers around you with everyone headed in the same direction. When you reach your destination, you would find 3-4 tea houses. You could check into any of them as they are all pretty much the same. A porter is helpful if you don't want to carry your backpack. We hired one and carried our daypacks instead.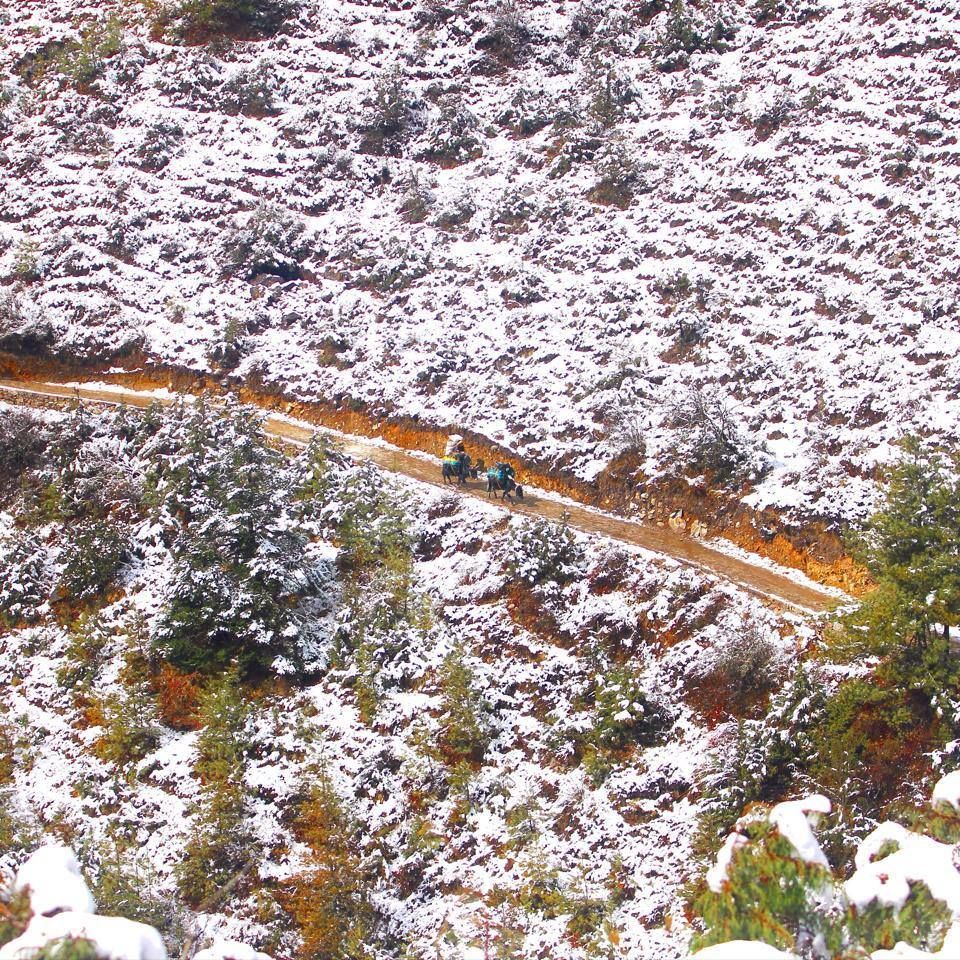 2) Does Indian currency work during the hike? In some places it does, but with the demonetization, the Nepalese Government has banned INR 500 & 1000 notes, so best to carry INR 100 or Dollars and convert to Nepalese Rupees in Kathmandu.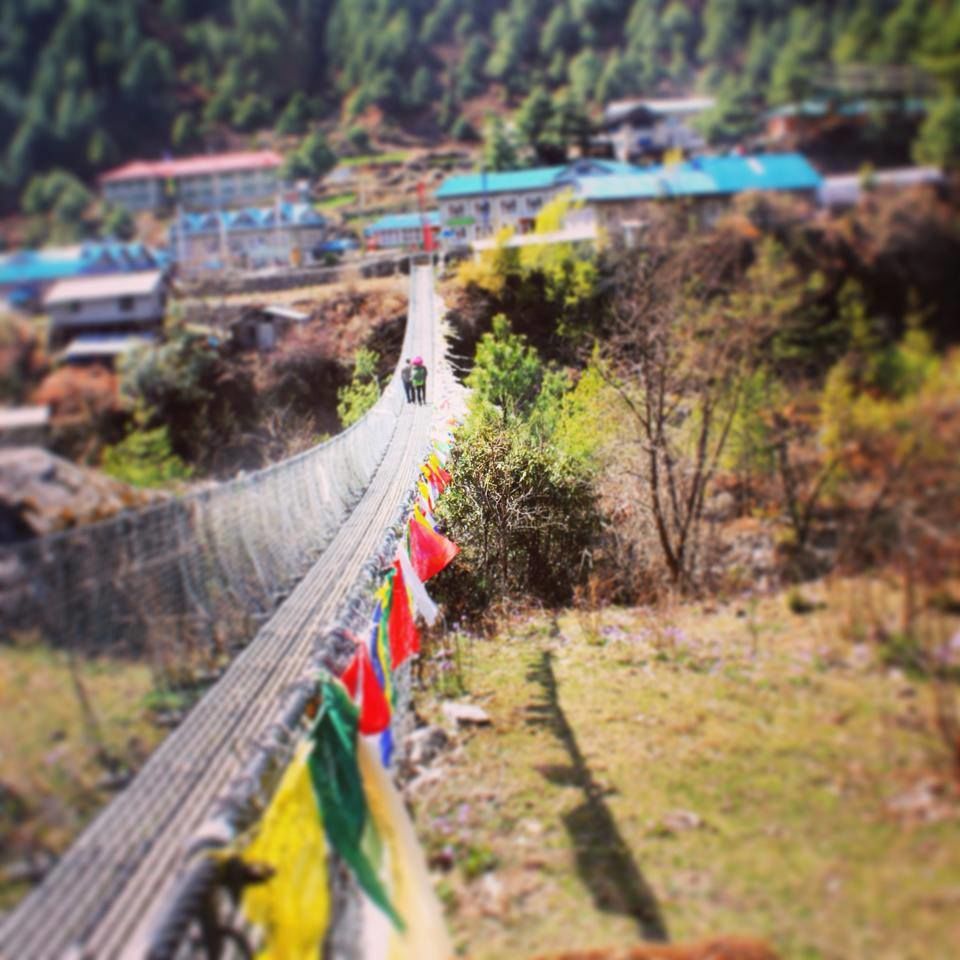 3) How cold does it get? Very! Don't dare travelling without a -20 degree sleeping bag and a very thick down jacket. We went in April, which is technically summer. If you're hiking in November/December, carry even more warm layers with you. In lower altitudes, you wouldn't be cold during the day while you're hiking as your body would produce a lot of heat. In higher altitudes, you'd be extremely cold even during the day and especially in the night as there is no heating in the rooms.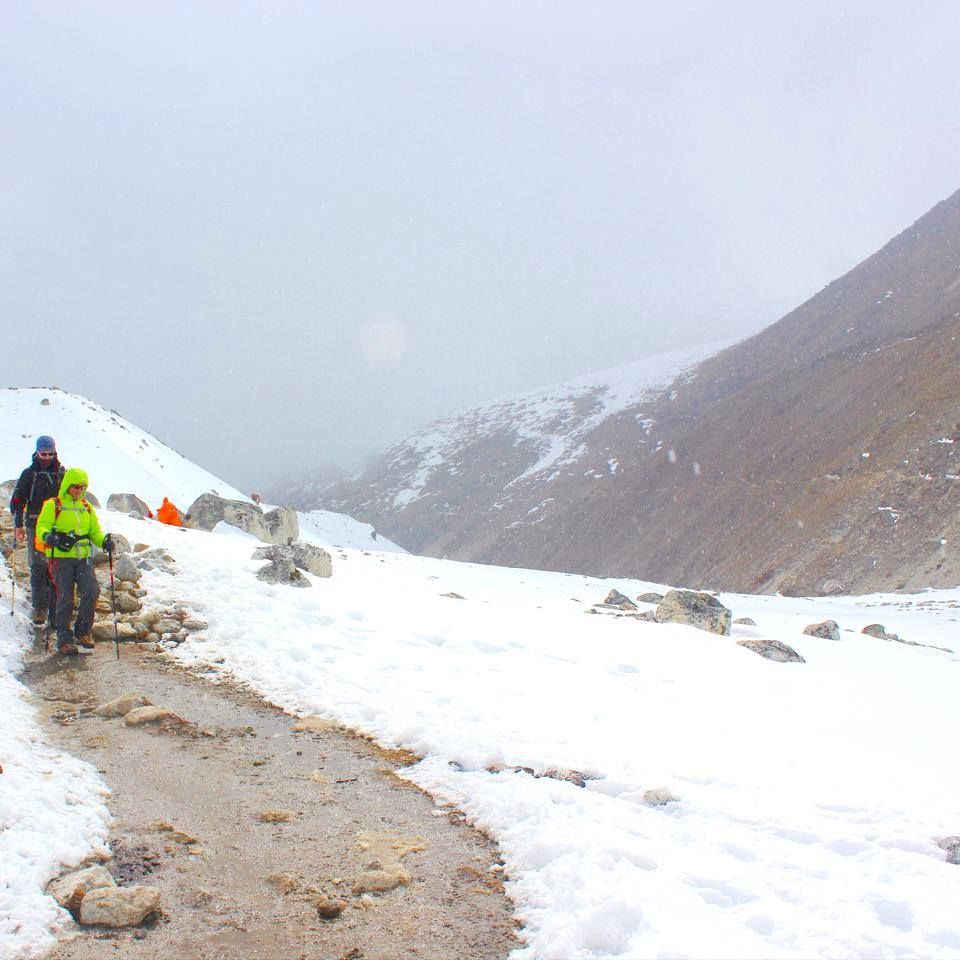 4) Is it important to train for the hike? Absolutely! Go there in top shape and you would have so much more fun. Make sure your lungs are strong. At EBC, you get only 55-60% of the oxygen than you ordinarily do. Spend time running, stretching and training your muscles for a couple of months before the hike. On most days, Mallika and I stretched as soon as we reached our tea houses which helped us relax our muscles, preventing them from becoming sore.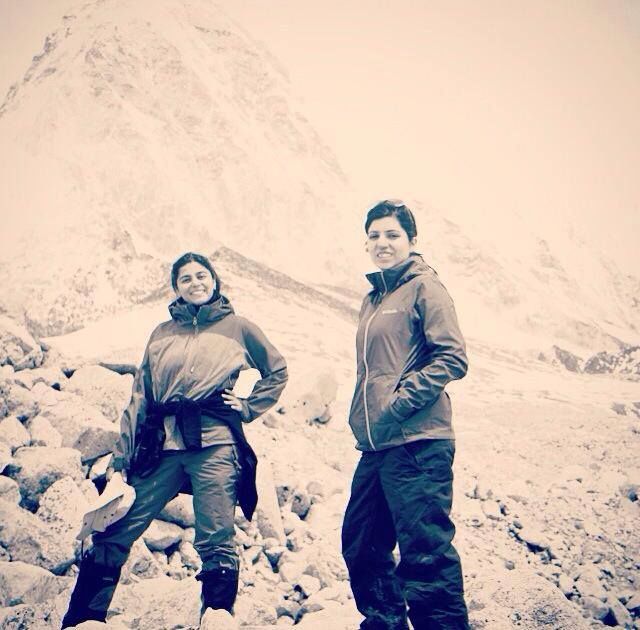 5) What kind of food do you eat at tea houses? It's amazing how the locals are able to bring supplies to the tea houses at such high altitudes. Typically, your breakfast would be eggs, toast with tea/coffee. You could also get oats and other cereals. For lunch, it's recommended that you eat a meal with carbs - dal chawal, pasta or a noodle soup. Dinner is mostly daal bhaat (a simple Nepalese thali) or pasta. It's a good idea to drink many cups of lemon-ginger-honey tea during the day to keep you hydrated, warm and prevent your throat from becoming sore.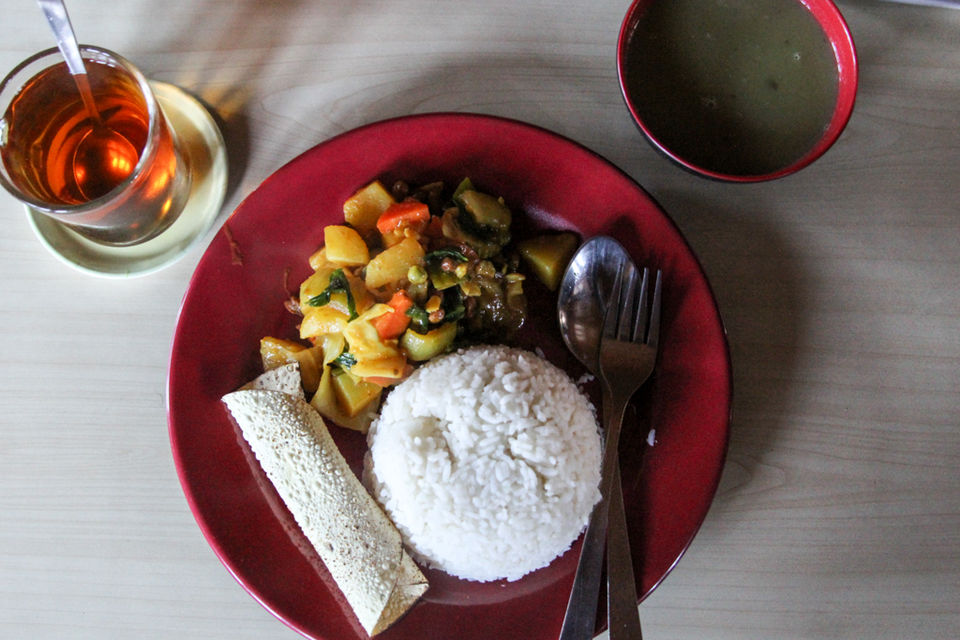 6) Are there toilets? Will I get to take a shower during the trek? You'd find some toilets during the day while you're hiking, but a lot of times you don't, so you have to go in the open. You don't get to shower due to limited water supply (The tea houses have to melt snow to give you water basically). In some tea houses, they would offer you a hot bucket for Rs 250-500. Plan to shower once during the hike and when you're back in Namche.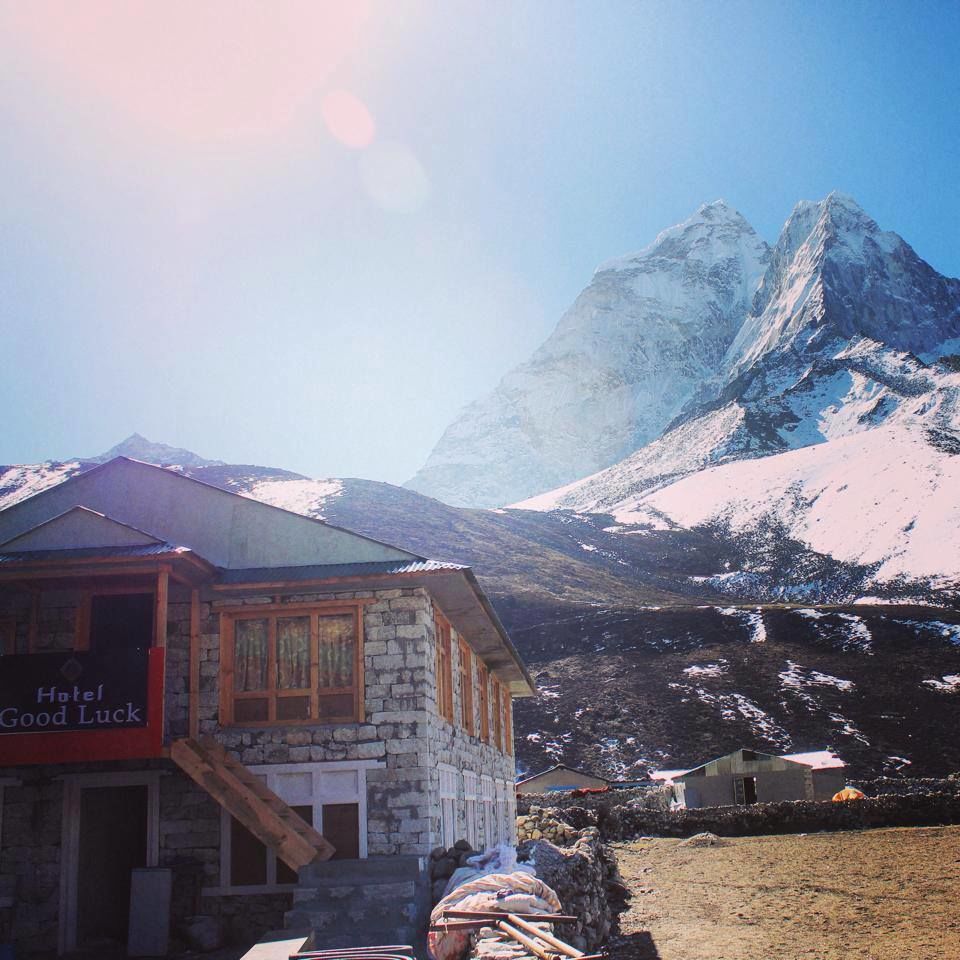 7) Is there phone and internet connectivity during the trek? Local Nepalese Sim Cards work till Namche Bazaar and thereafter occasionally. There is no internet connectivity beyond Namche. We didn't spend too much time researching this as we both wanted to switch off and didn't want to have phones on us. The first calls we made back home were when we were back from the summit at Namche Bazaar.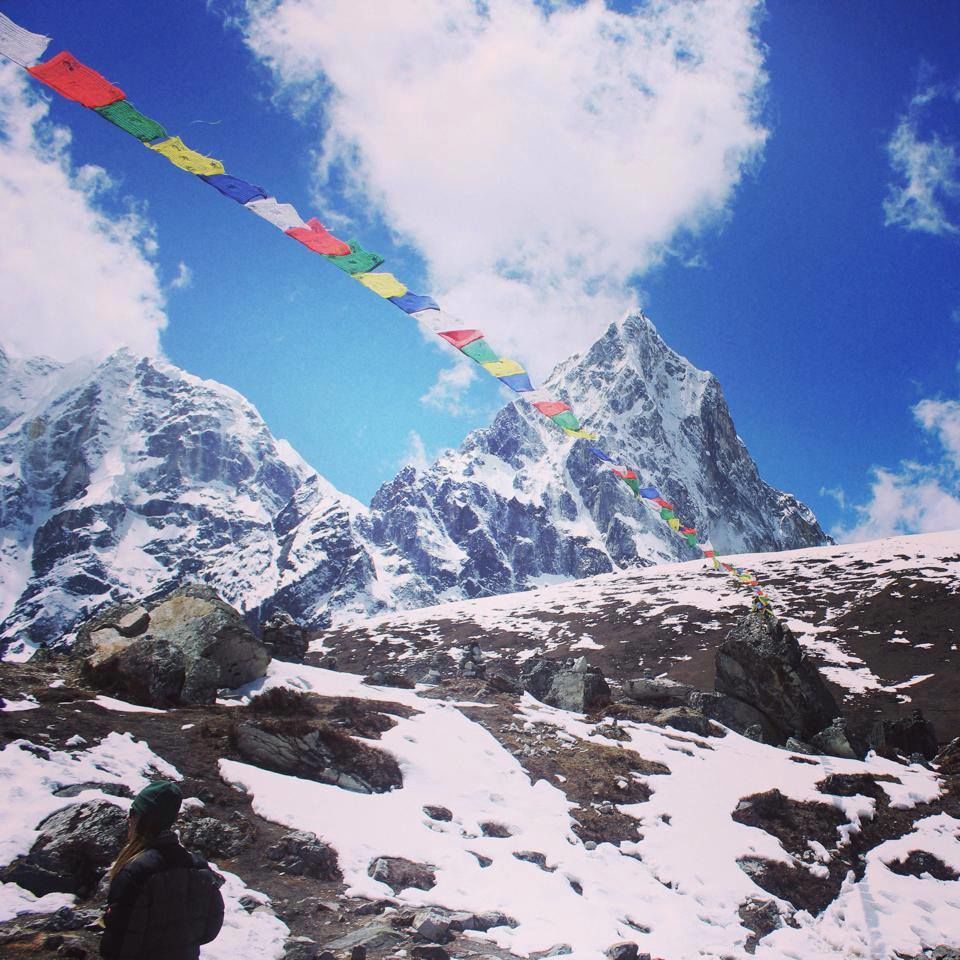 8) Should you get travel insurance since health insurance in India doesn't cover injuries from adventure sports? We didn't, but I would recommend you get this. Most westerners get this insurance which gives you access to the helicopter rescue services if a need arises. I later found that the Austrian Alpine Club offers insurance for hikers from across the world. This is a good idea incase you get AMS and need to be brought down to a lower altitude. Costs Rs 4000 and you could get it here.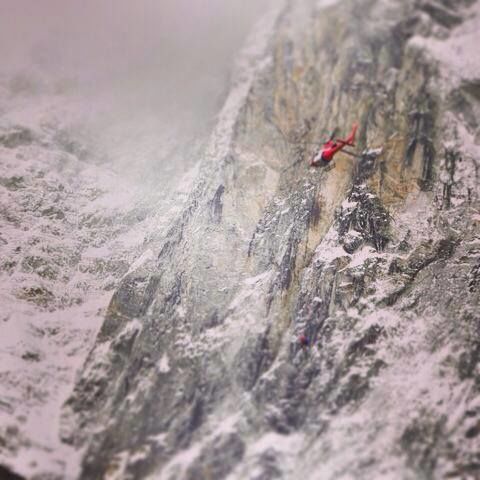 9) What kind of clothes and equipment should we carry for the hike? I wrote a separate post on this. You could read it here.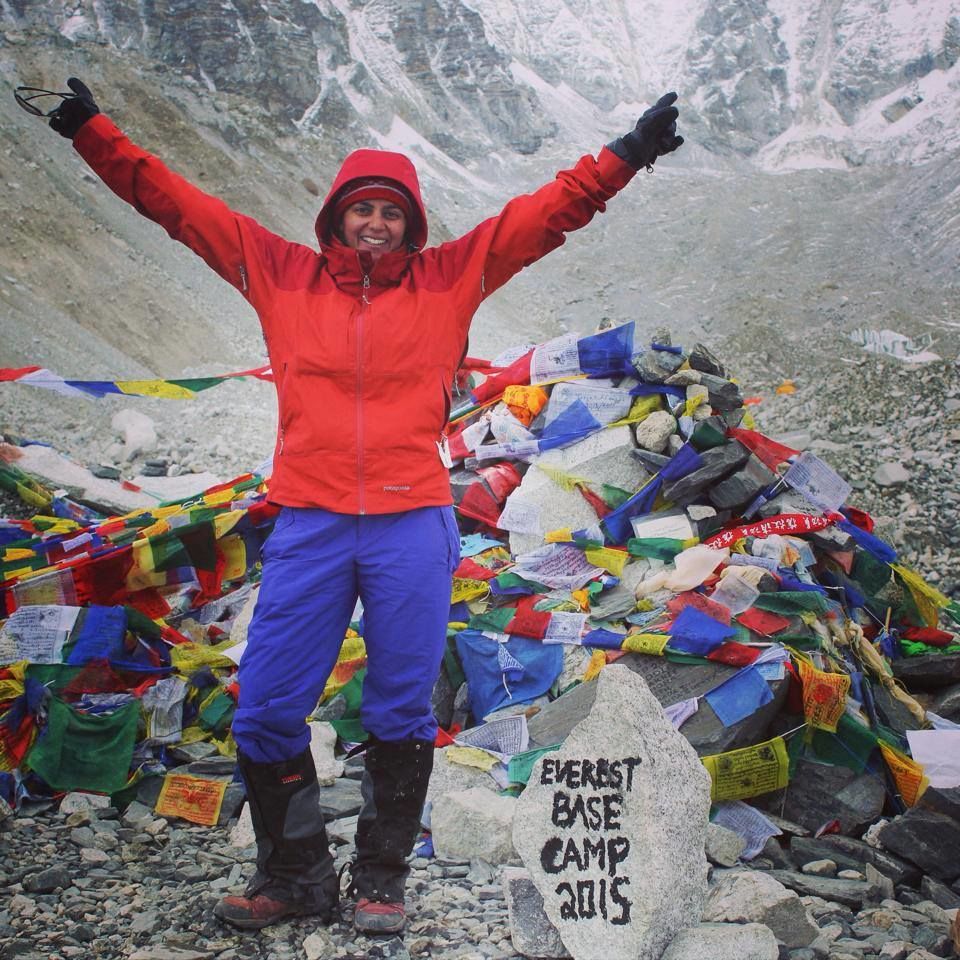 10) Finally, I am often asked if it's safe to go by yourself incase you can't find a friend to join you. While you can as it's a well marked trail, but I wouldn't recommend it. Incase you get affected by AMS, you need someone to constantly check on you and bring you to a lower altitude. I wouldn't trust a local porter who doesn't know you too well and doesn't speak your language to be fully capable for this task. Thus, I would recommend going with a friend or a large group. Mallika fell ill one time because of something that she ate and kept throwing up. I couldn't treat her since I am not a doctor, but sometimes just being around, asking if the other person needs something is all that is needed.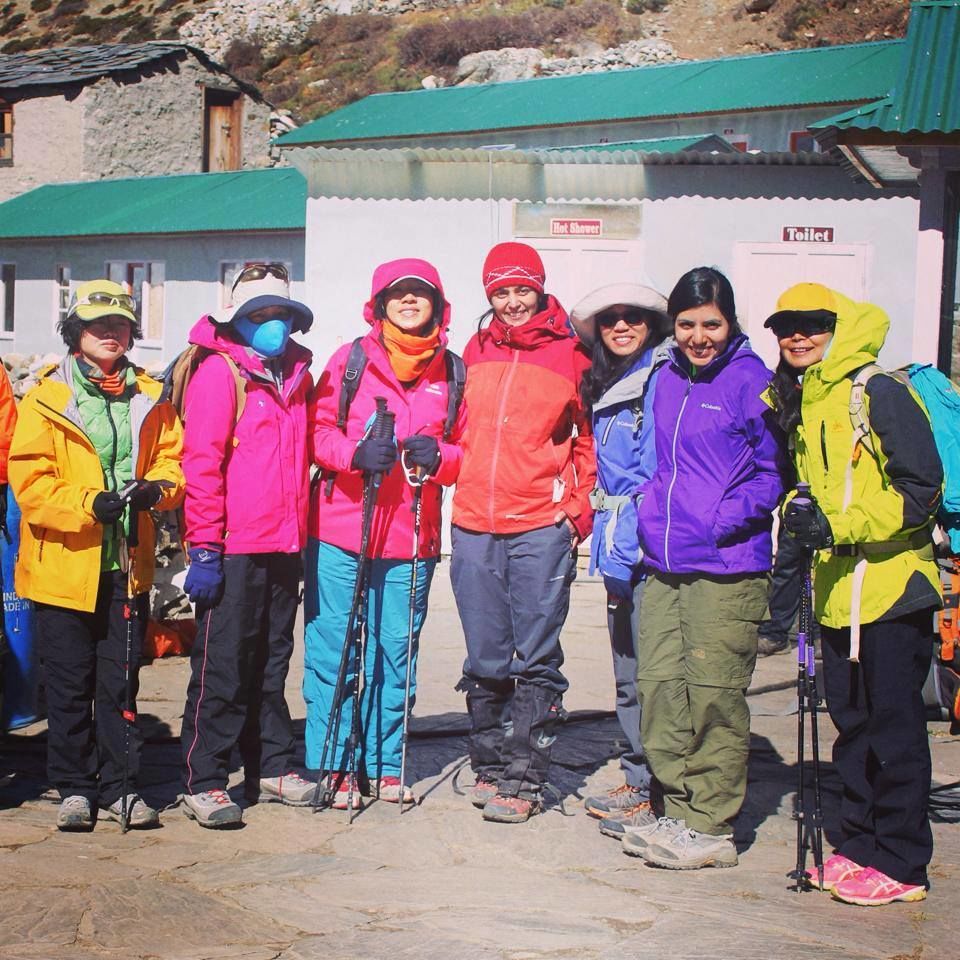 Alright, we have come to the end of this post. I am tempted to continue writing, but if I do, then I would very little that would surprise you at the trek. So get on your journey, take all the necessary precautions, make the mistakes that you have to and have a blast hiking to the base of Everest!
When you see Sagarmatha, tell her that I often think of her and can't thank her enough for the courage she gave me to live life, as I like it :)