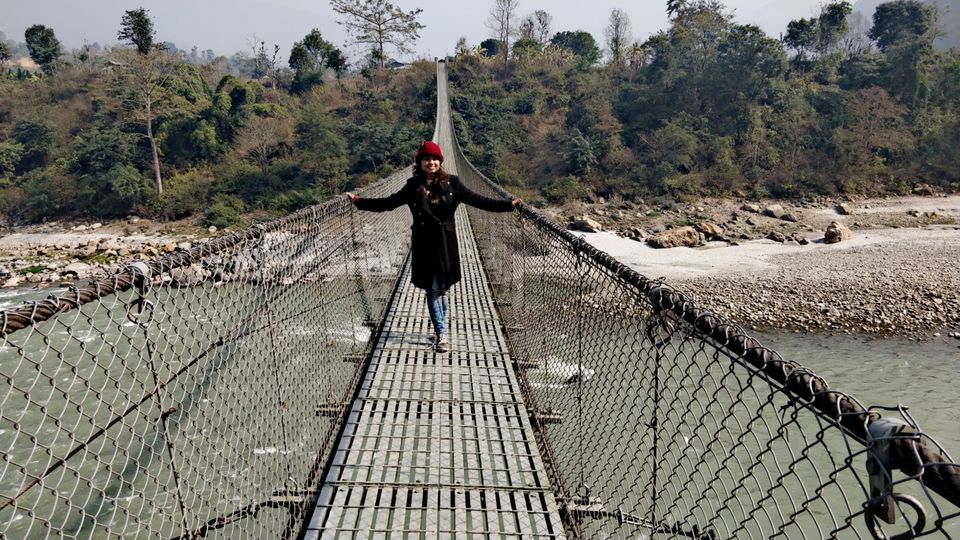 Best trips are the one which happen unplanned. This was one of such trip.
While the hilly and curvy ways took entire day to reach there but the views were mesmerising and astonishing.
Getting a window seat is a bliss when you are on such a journey.
The high Himalayas and unstoppable emphatic River
flowing down, freezing air, a deadly combination indeed.
Every bridge make you feel like let's stop and stare for a while.
I knew, the destination is exquisitely beautiful but ways were nothing less.
It's amazing how something can be both grounding yet elevating, intoxicating yet Soothing, wild yet Serene. I love places which makes me feel how small every other thing is.
When you lose connectivity from every other thing, you connect more with yourselves.
Something just like happened when phones were at peace and so were people. When phones don't work you pay more attention to every thing passing by you, be it a picturesque view or just a lil kid dancing in front of you.
You pay more attention to heights and depths. Sometimes what we think as a course, are boons in disguise. When my phone stopped working I sort of felt uncomfortable thinking how these three days will pass. But they passed like a hand waving from a train. So fast so quick.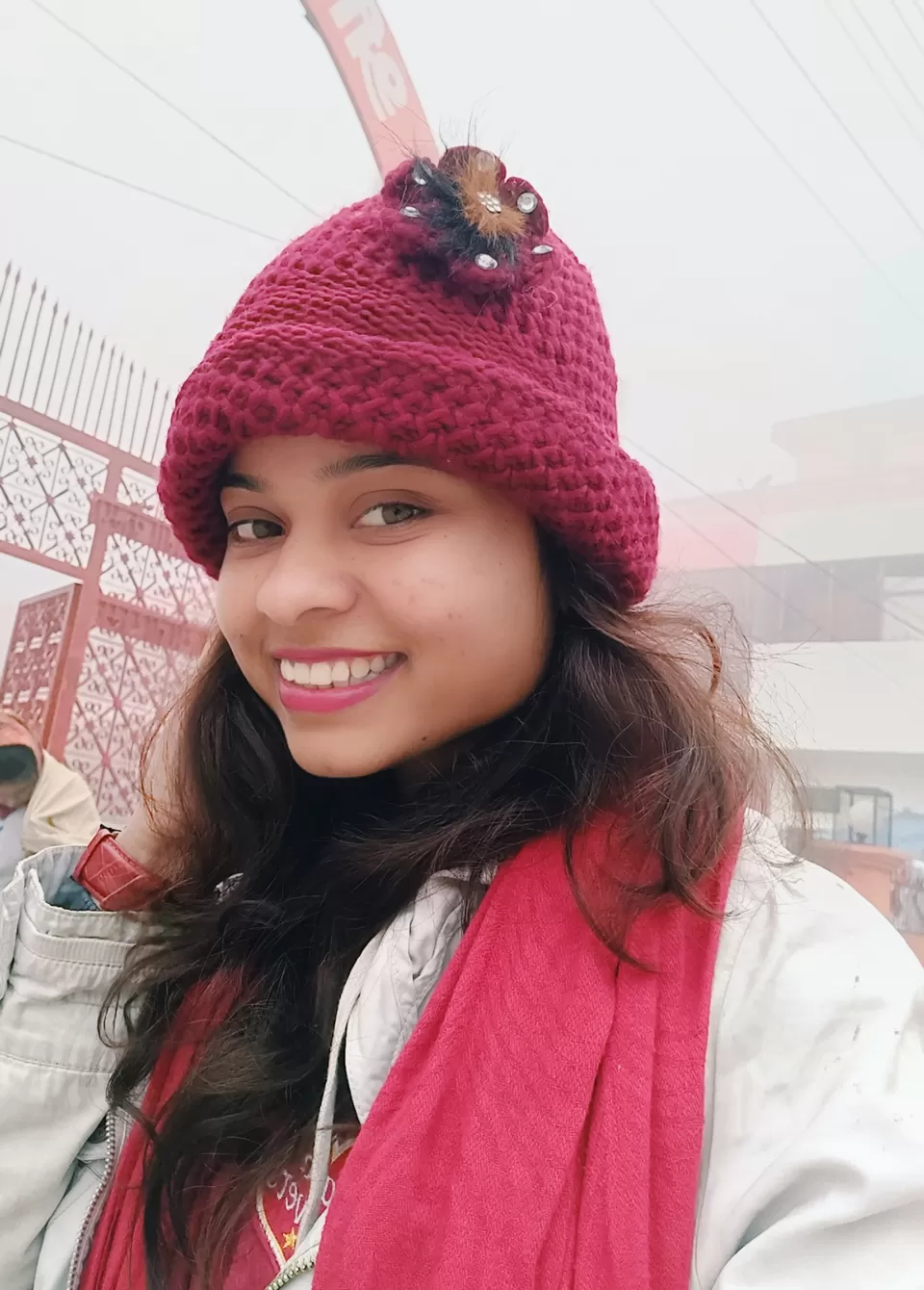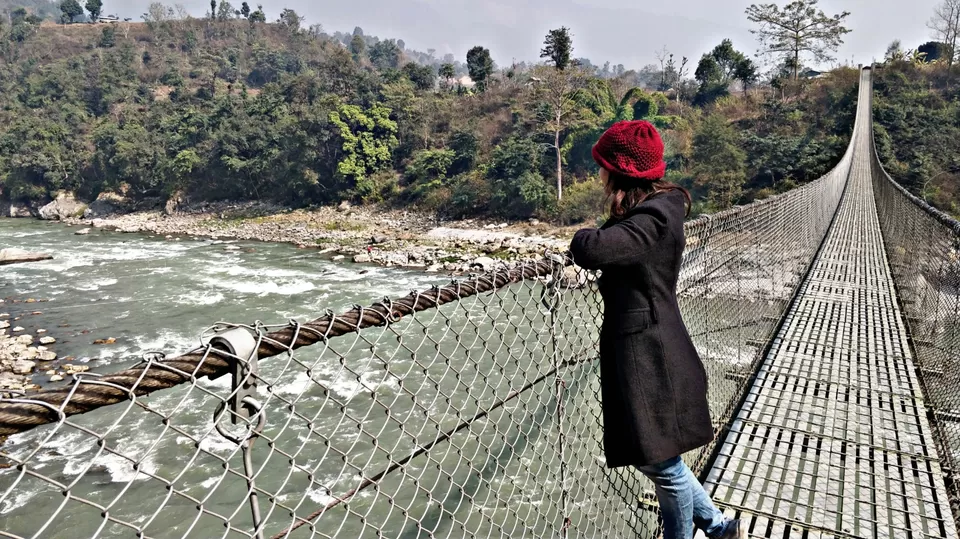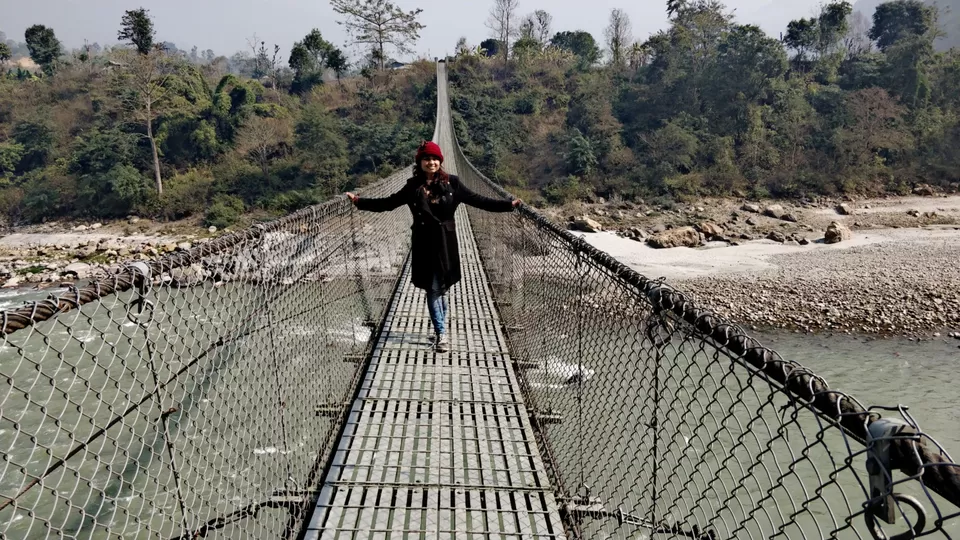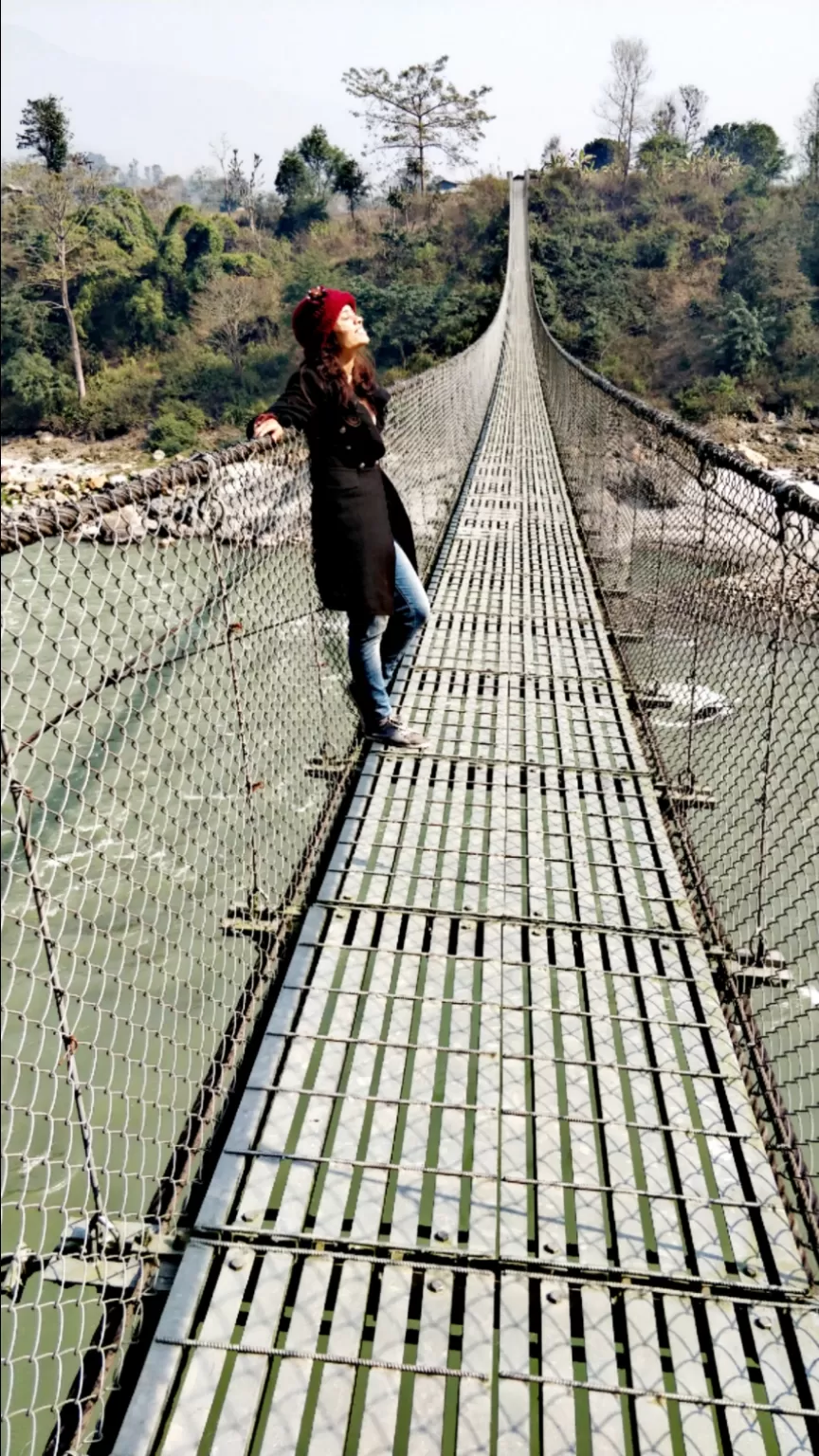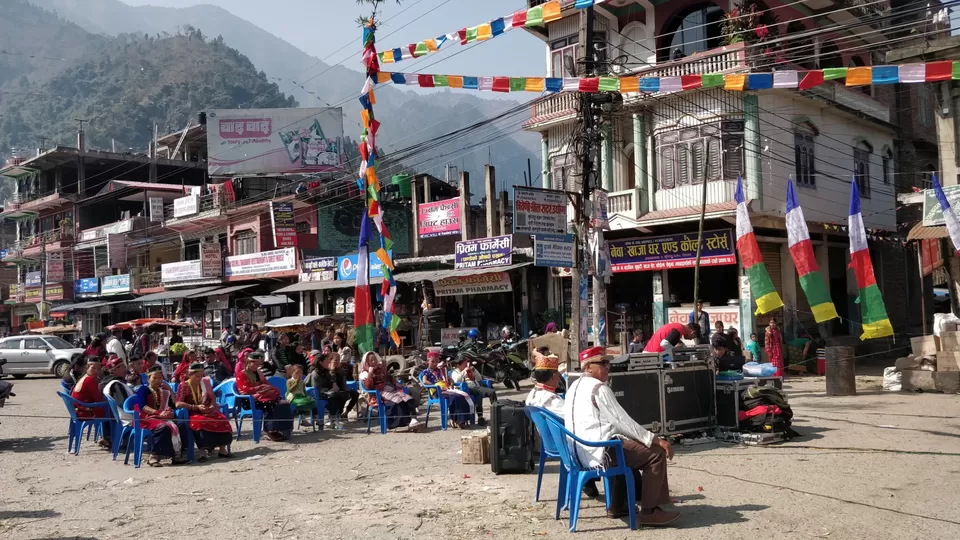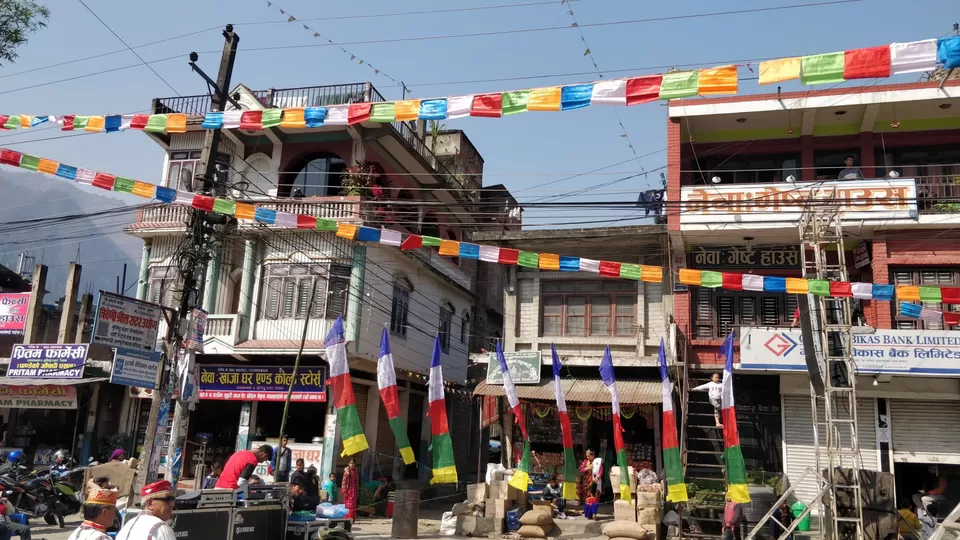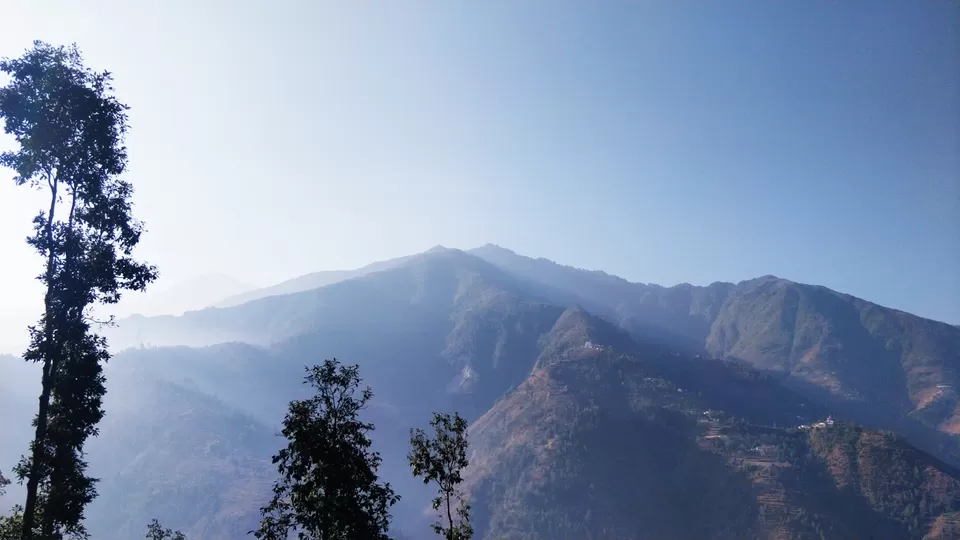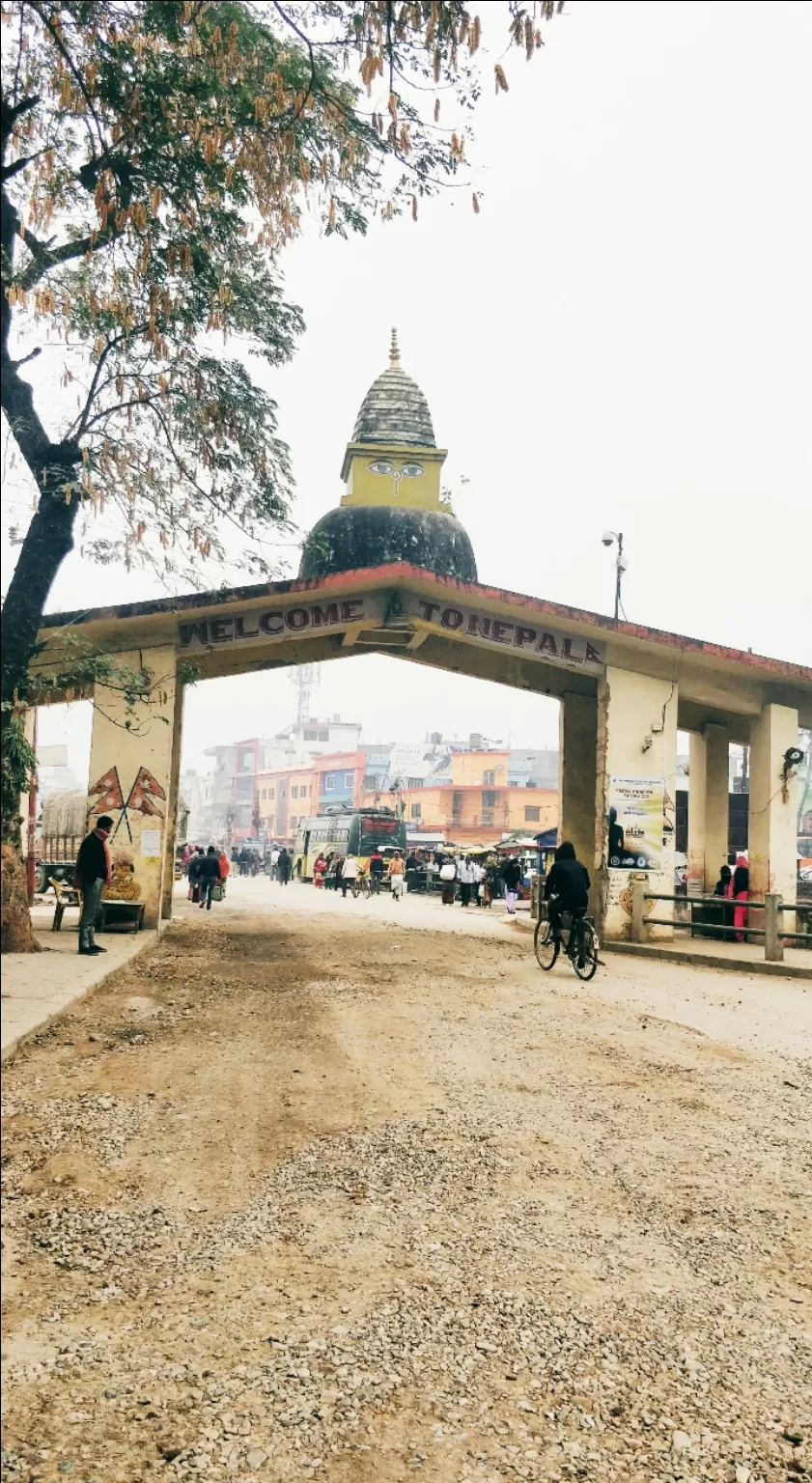 What can be a better start than experiencing a foggy morning in Nepal. Those blurry views and chilly winds, and there stands you exhaling vapors from your mouth. As if childhood had revived at a better place.
And when you find that geyser is not working, it's actually a difficult task to choose between bathing or remaining unbathed. But your hotel manager is a nice person and arranges water. So you opt for bathing.
First and foremost we went to Pashupatinath Temple, which is located in the biggest city as well as capital of Nepal,i.e. Kathmandu. There are two types of Indians that visit Nepal, one for experiencing natural beauty and second for Darshan of this temple only.
Unlike India, temples here have different architecture. The entire campus will give you feel of a red city. For all houses, shops and other things are in shades of red
The temple wasn't much crowded, I clicked a picture too though it wasn't allowed. After Darshan we headed for breakfast which was not different from any indian restaurant. Things are much expensive here as compared to India. A samosa can be priced at Rs. 100 too, I never knew 🤔
Anyway There are so many reasons to love Nepal, it has mountains, jungles, small cities, spiritual sites And friendly people who are cute too.
Nepal is home for 7 among top 10 tallest mountains of the world. You feel Divine the moment you step in the soil of it.
We moved to another stop of Faith the lying Vishnu Temple where there is a large idol of Lord Vishnu floating in water. And it was fun to see little ones counting the donations received.
And our third spot was Buddha garden which had three magnanimous idols touching the sky in shades of golden.
Kathmandu is chaotic, vibrant, historic, haphazard yet nothing can beats the spirituality that it possess. Every temple has its own significance and vibes. Out of 51 Shakti peethas, one is in Nepal where we witnessed a Nepali wedding too, it was simple yet so fascinating with just 7-8 people as guests.
The day was full of spirituality and religious vibes, which ended well in colourful, most lively, market of handicrafts Thamel.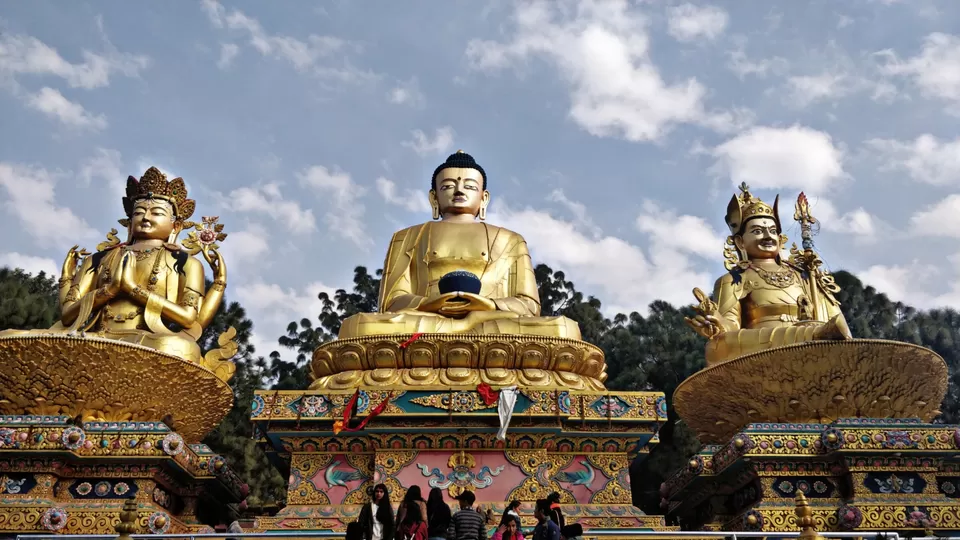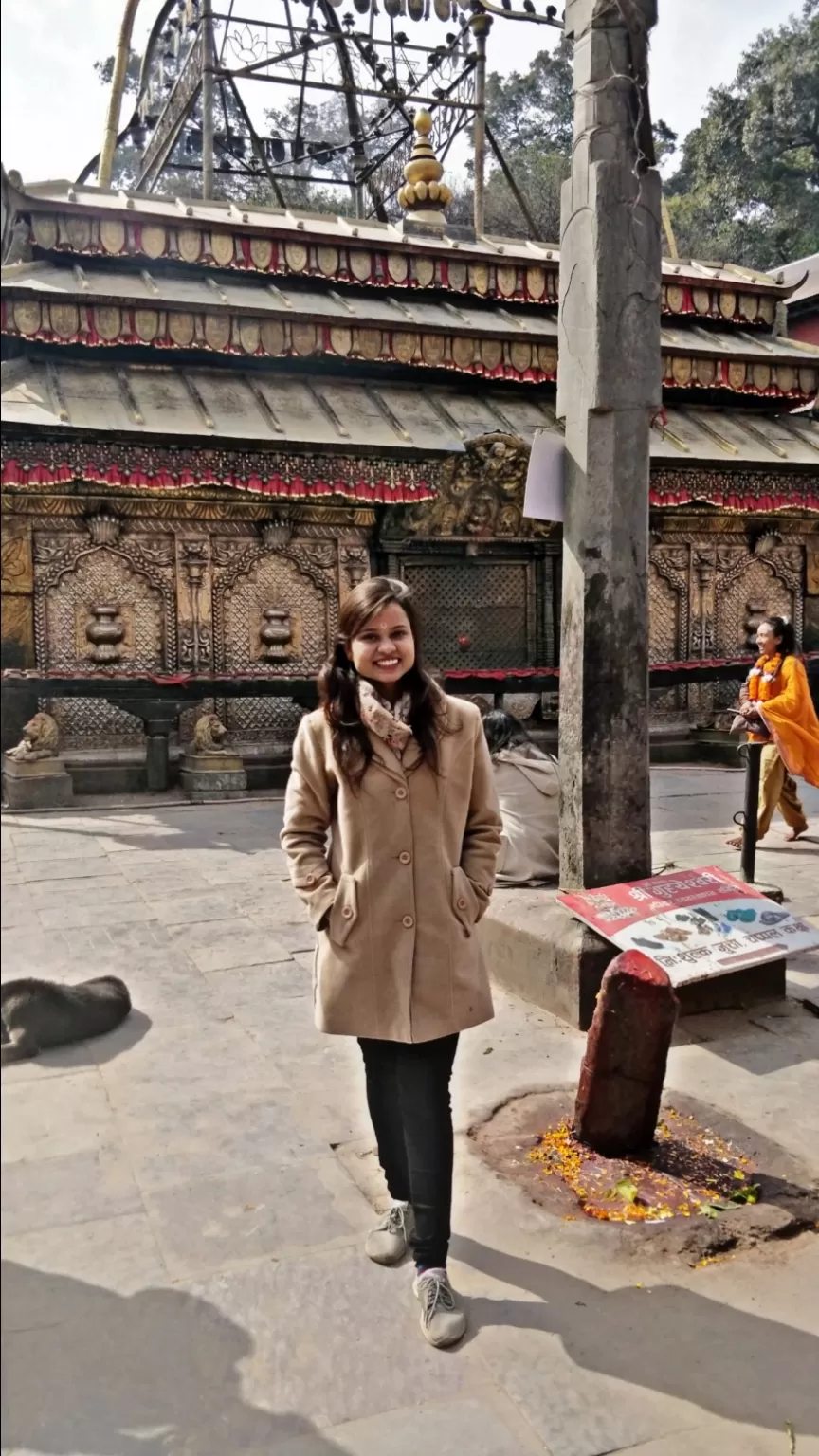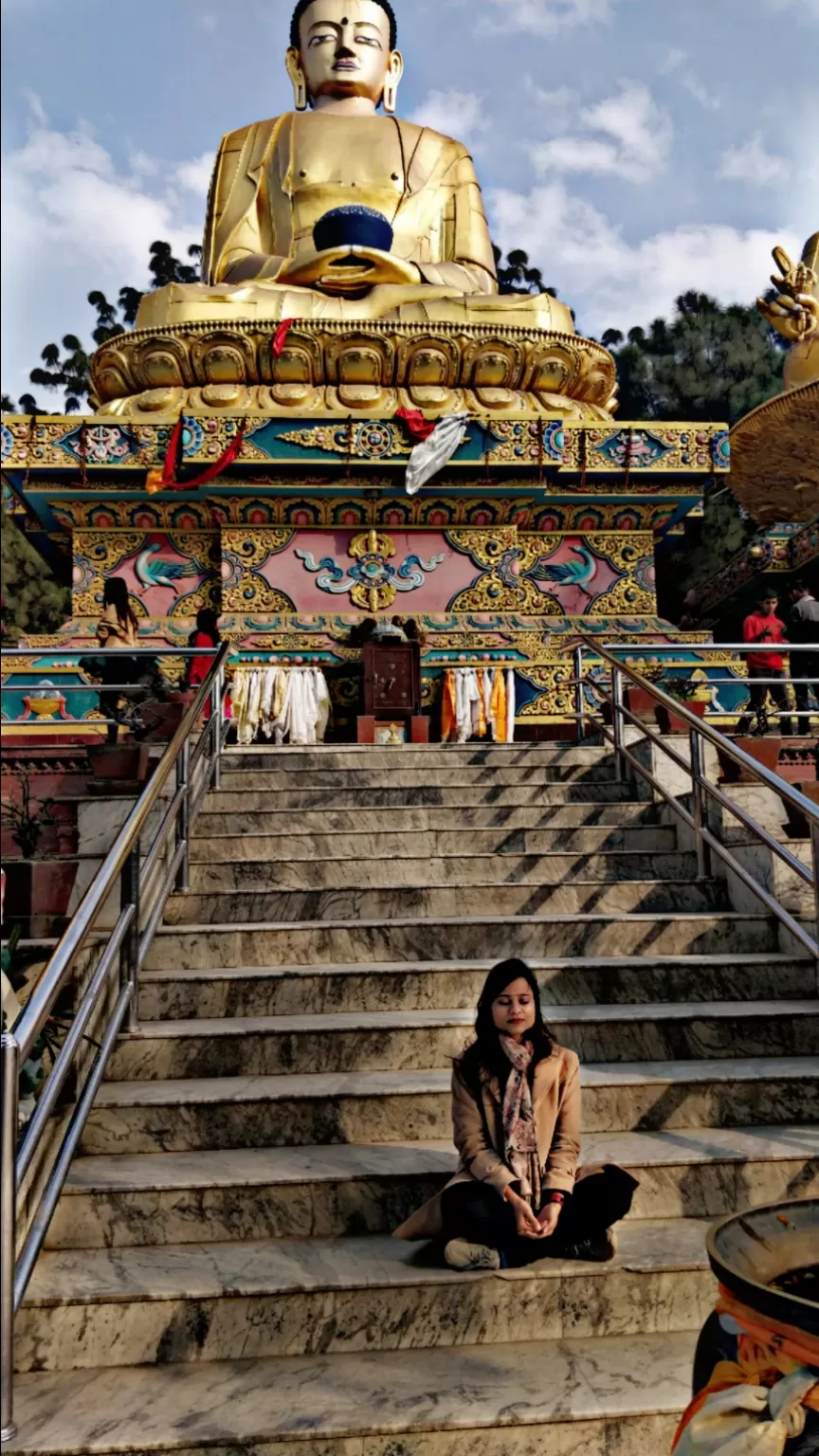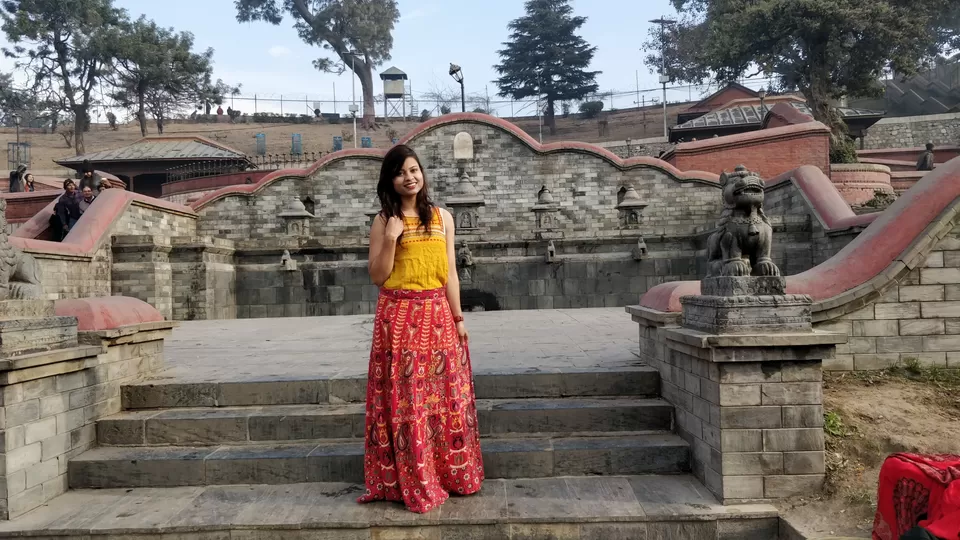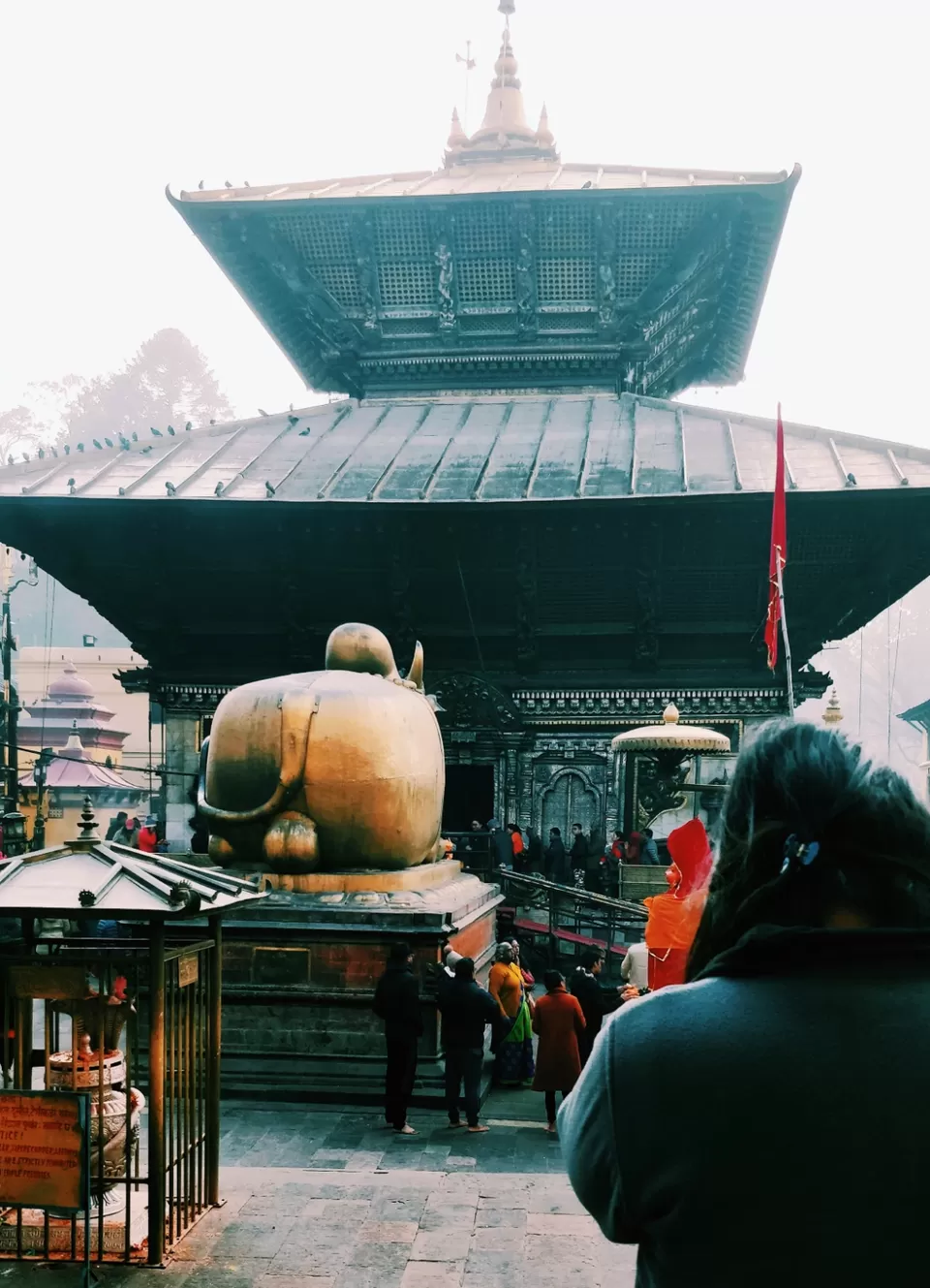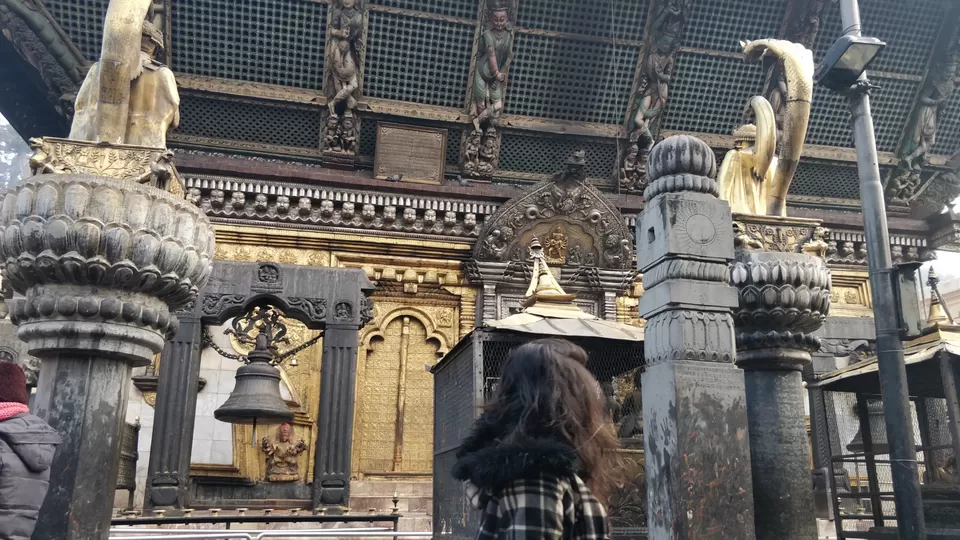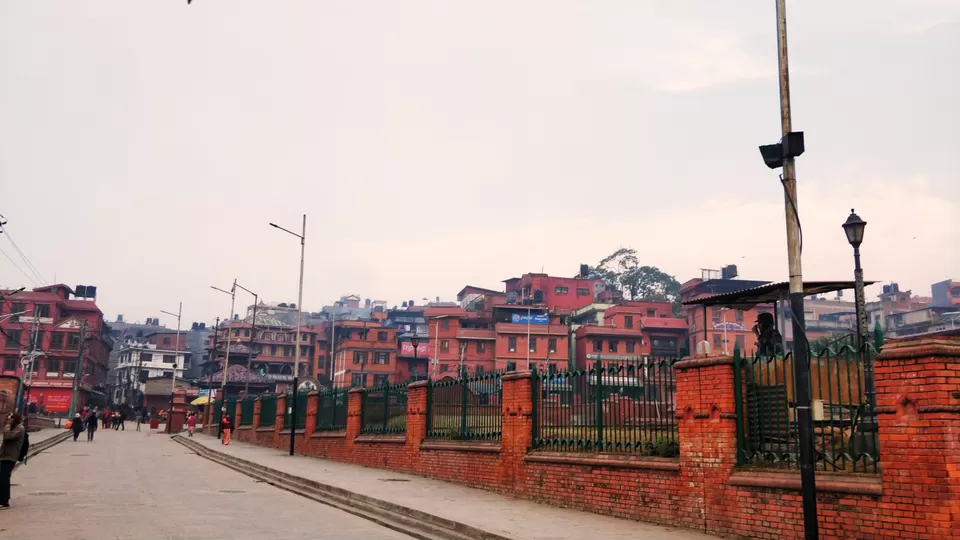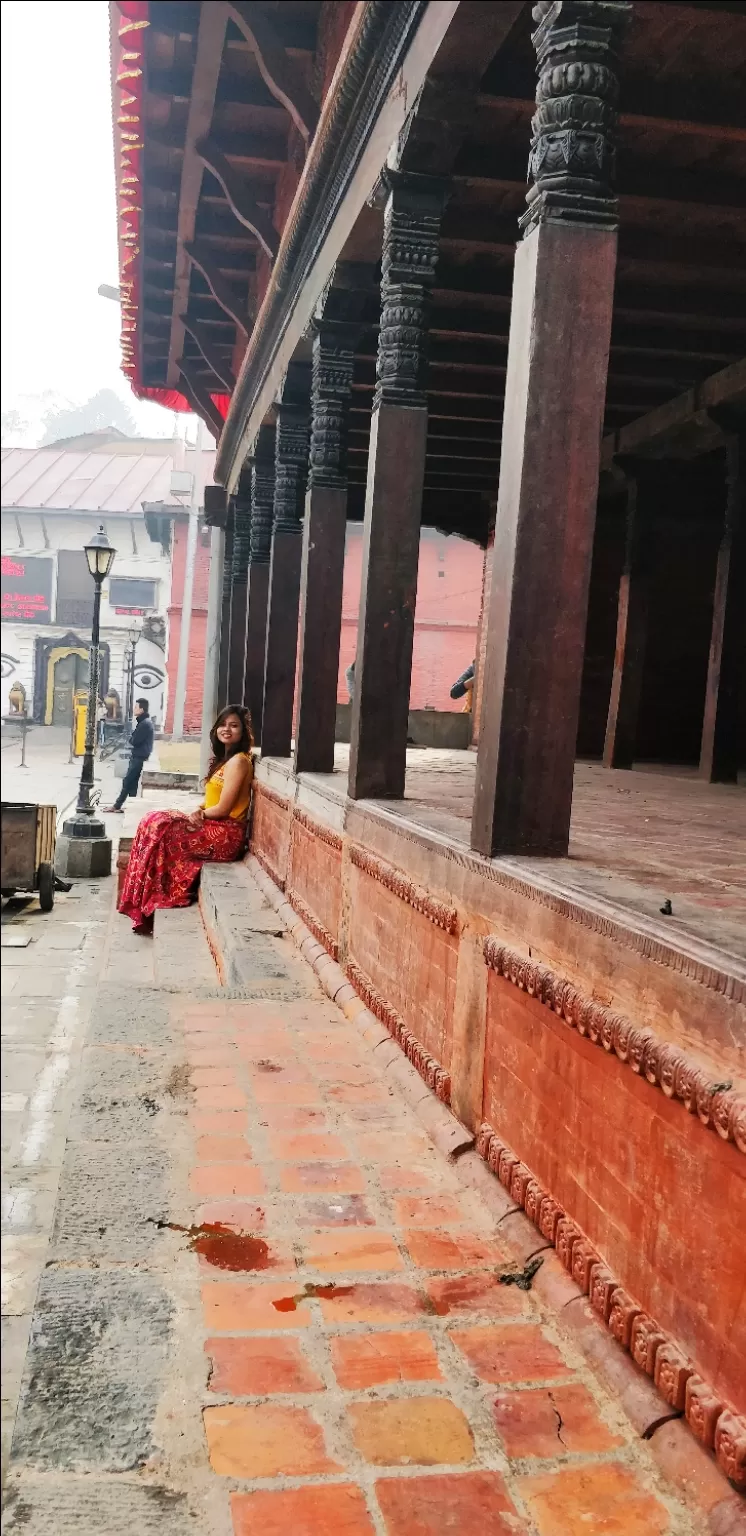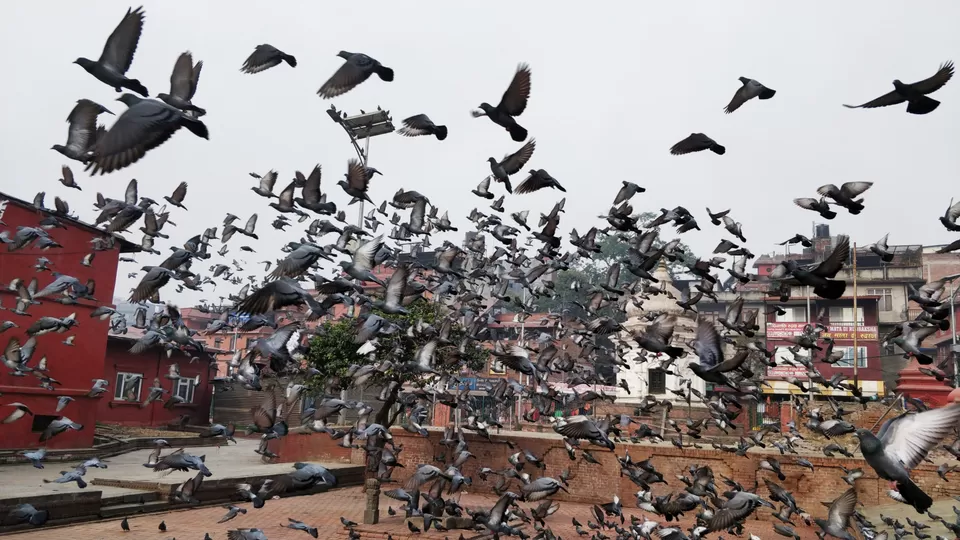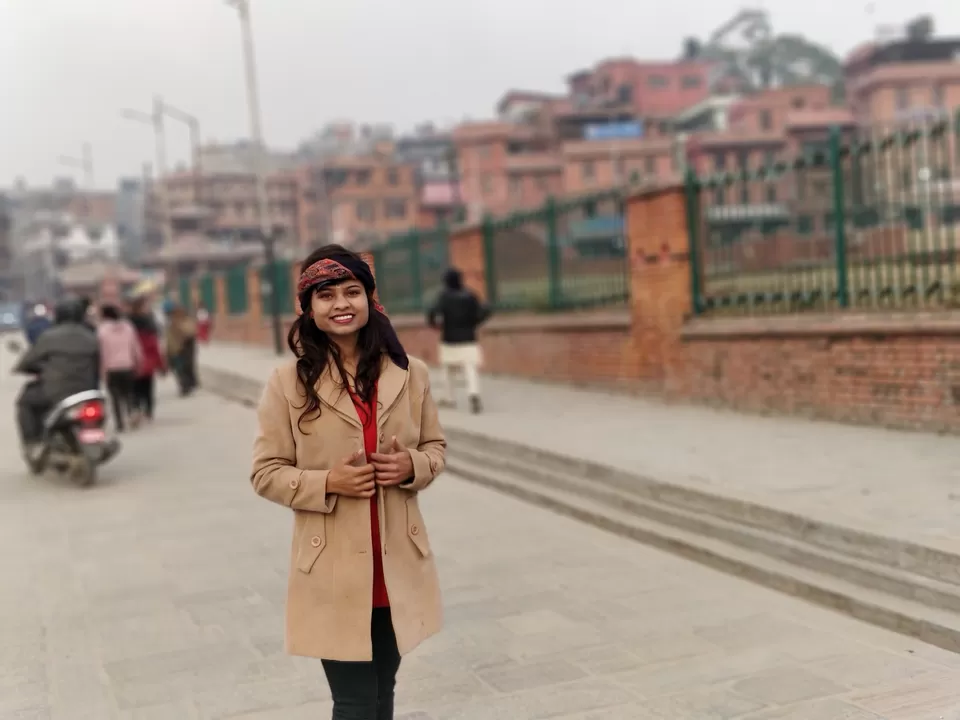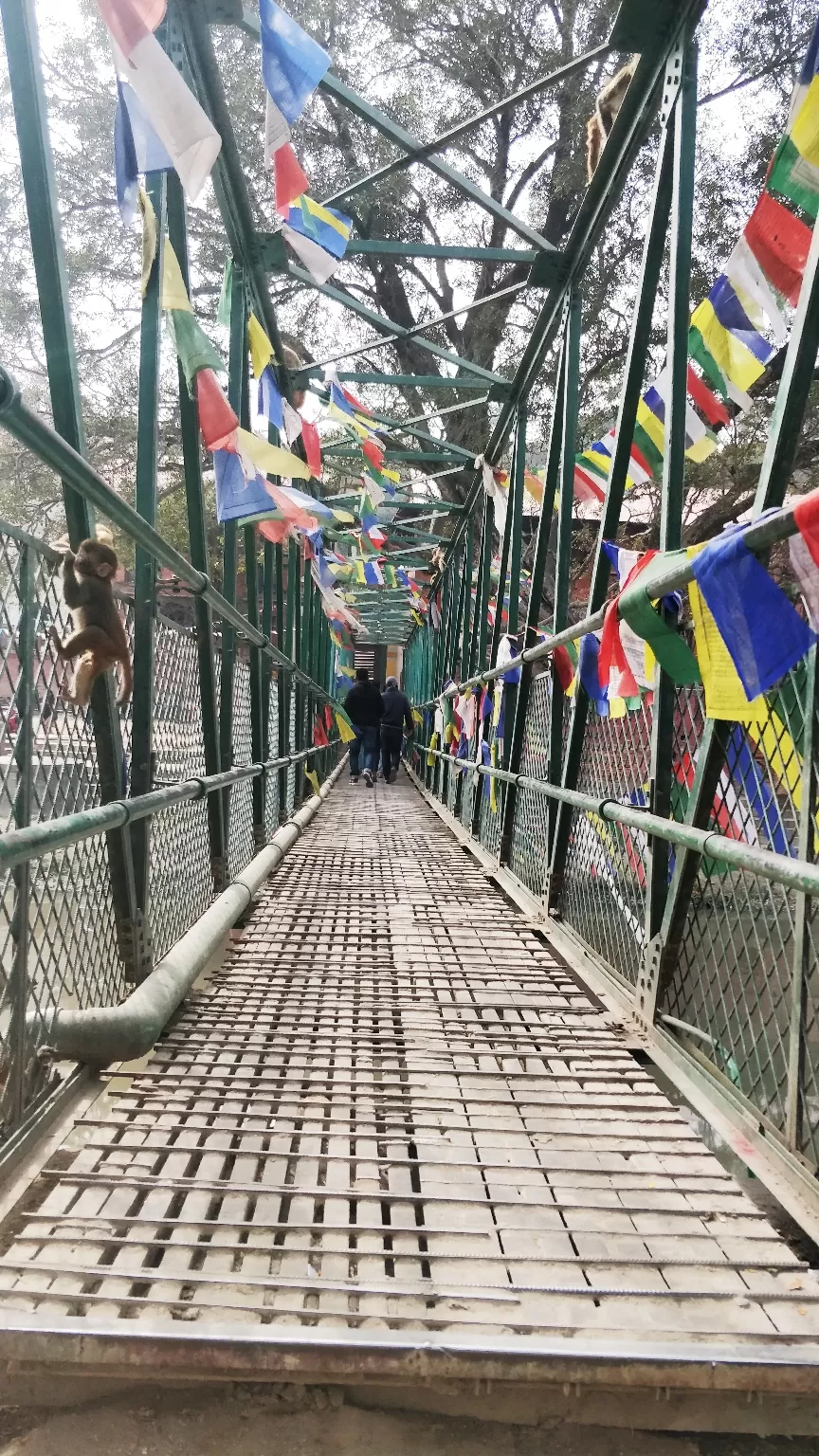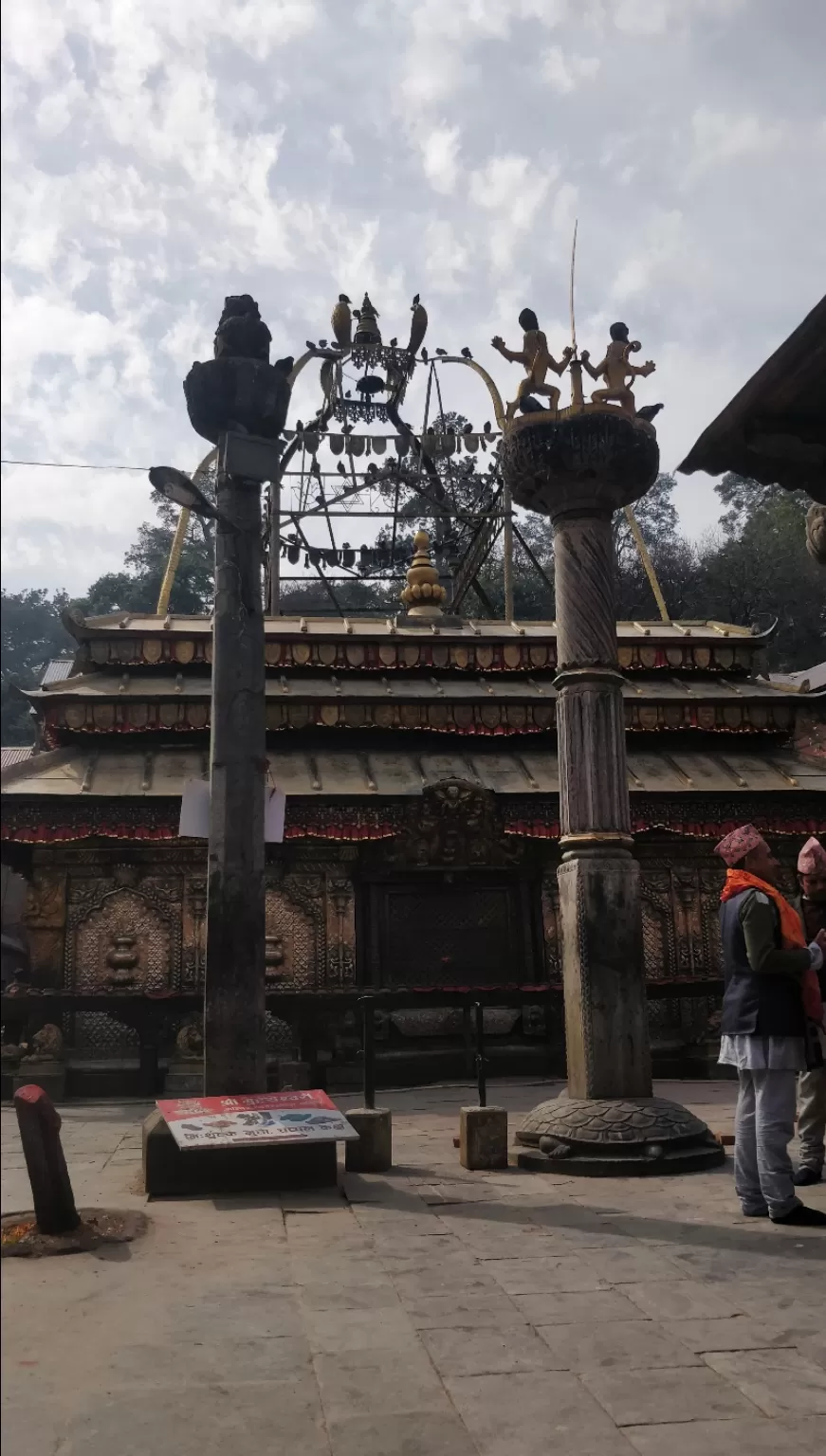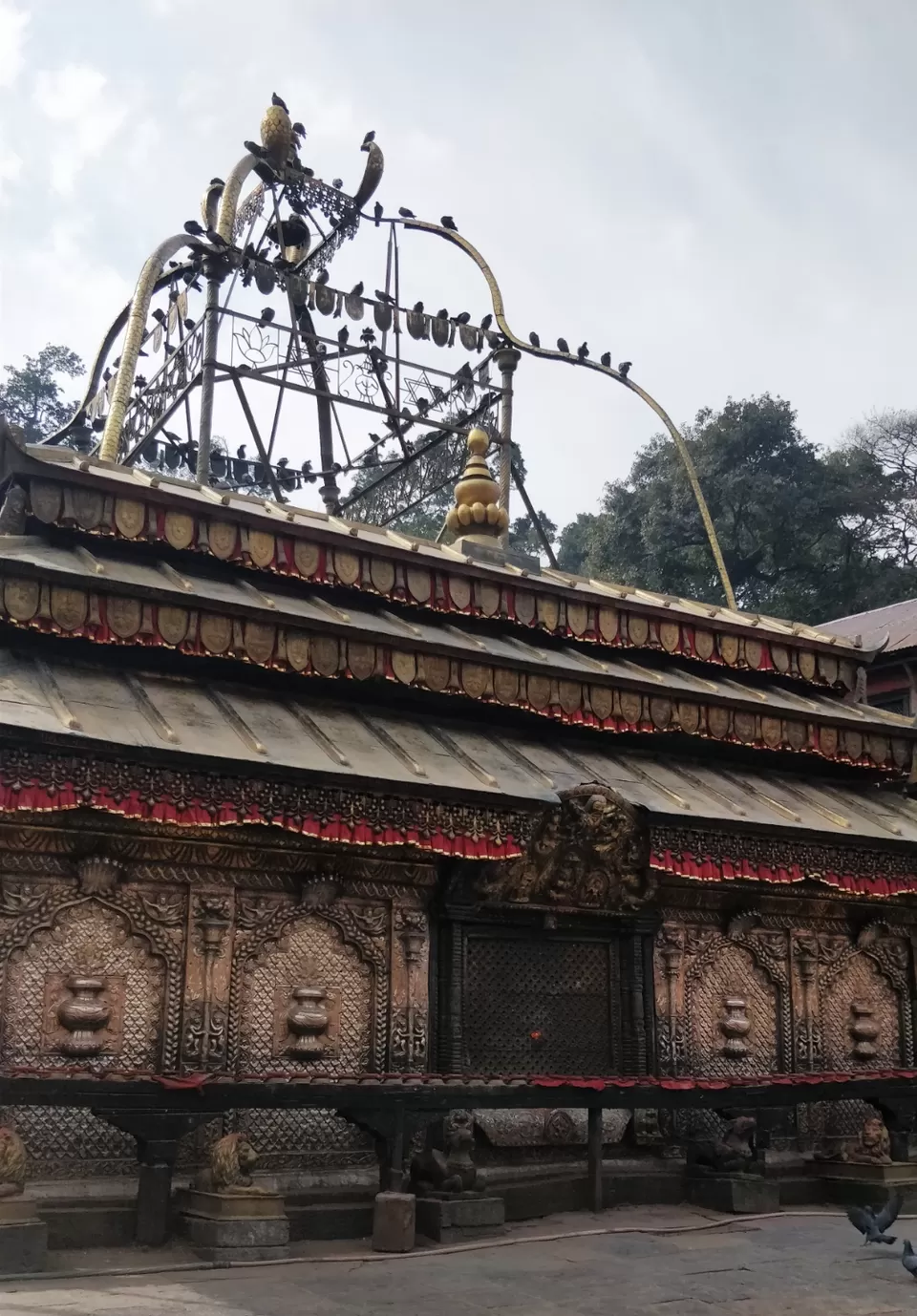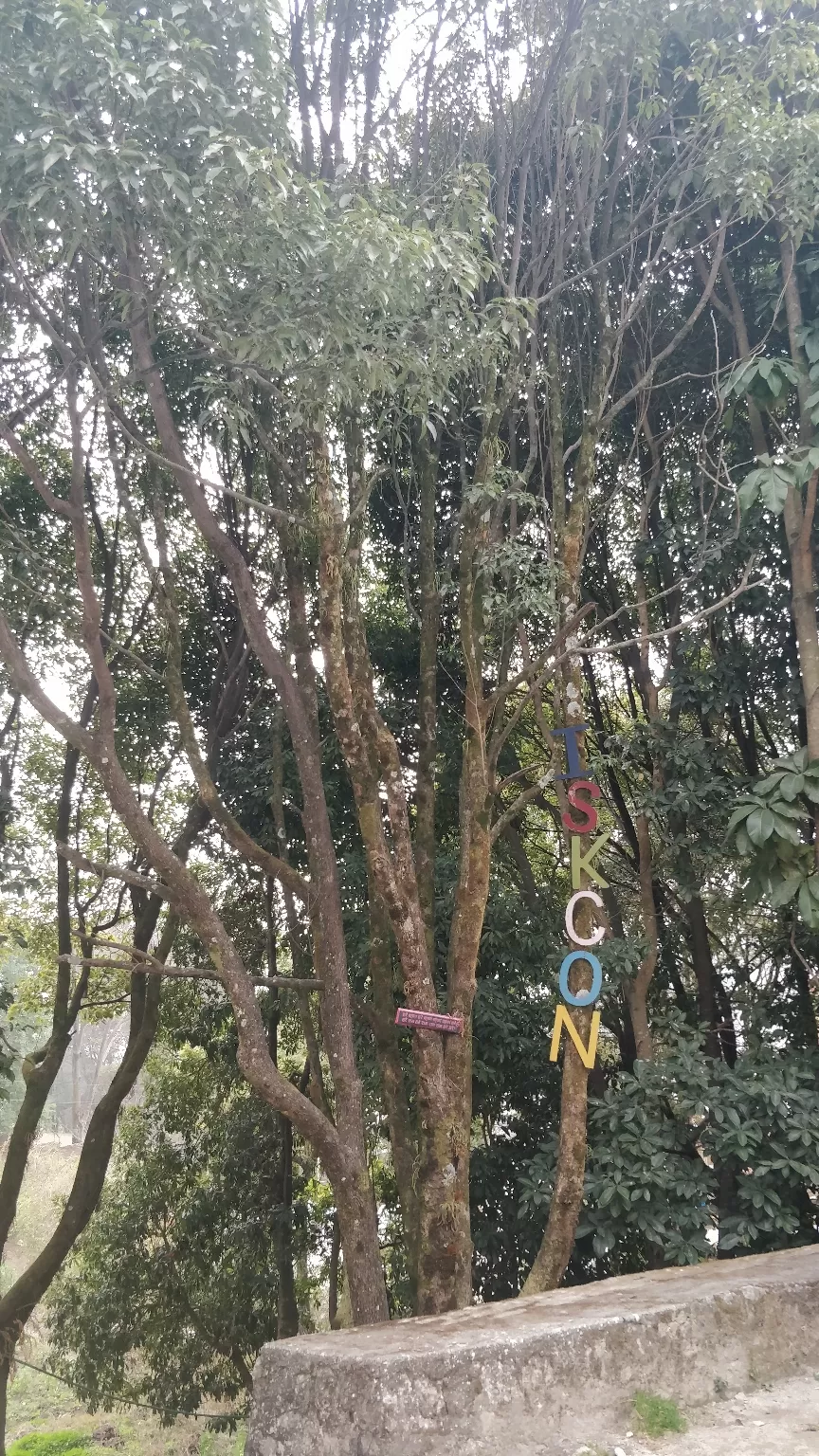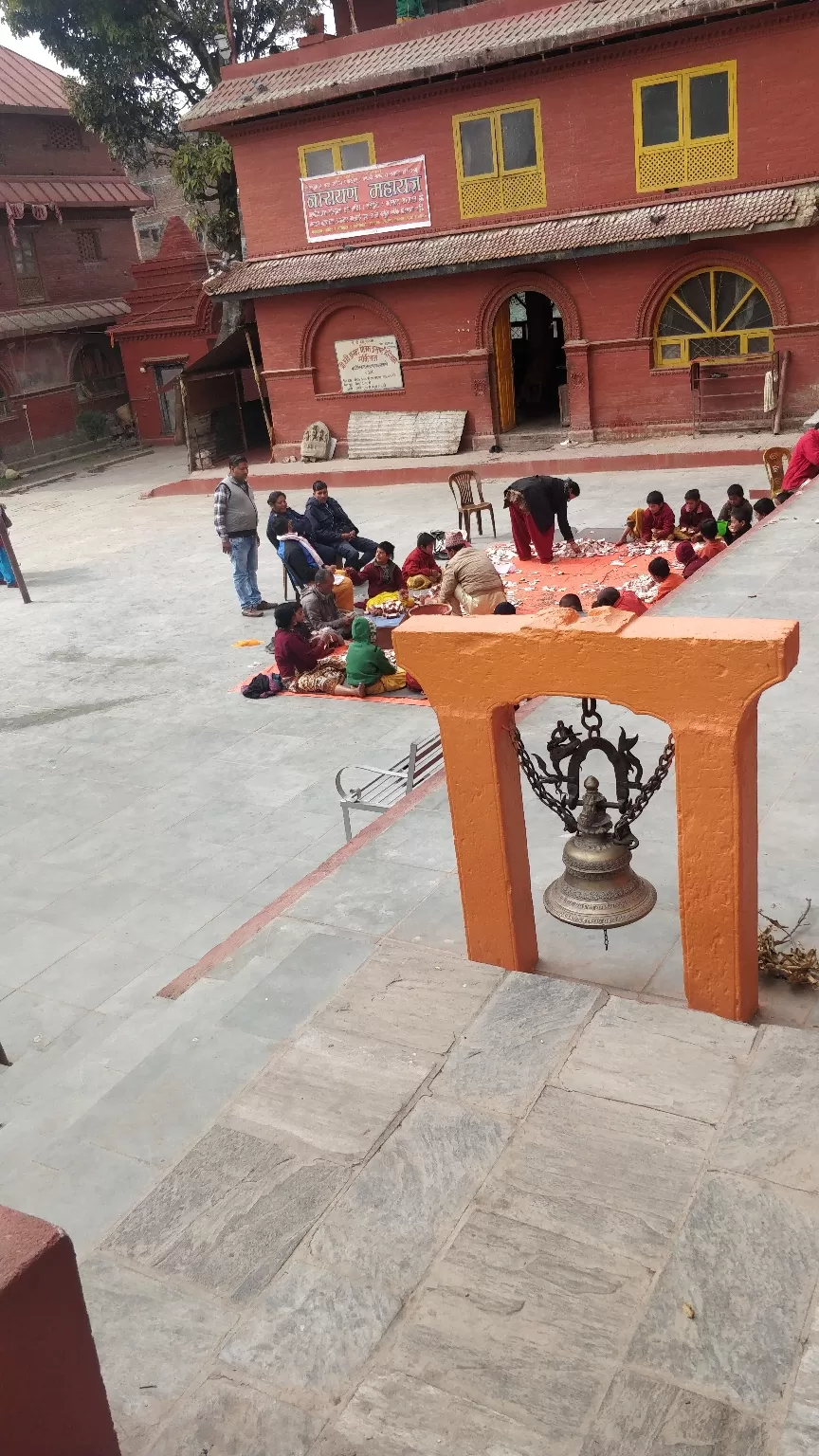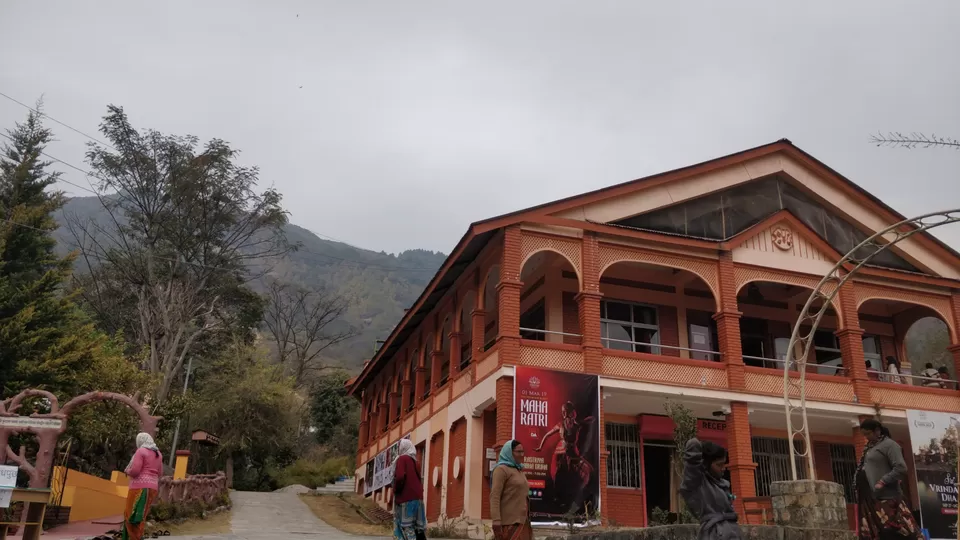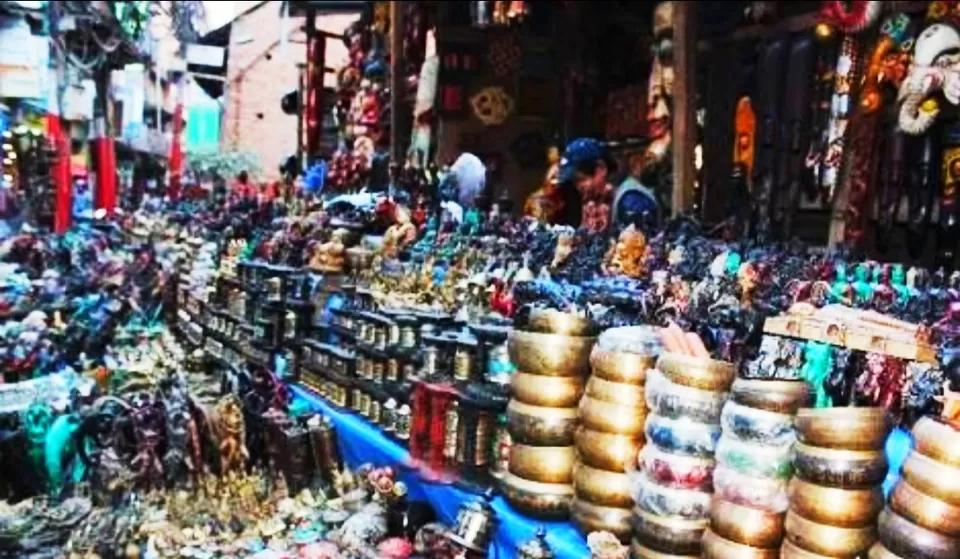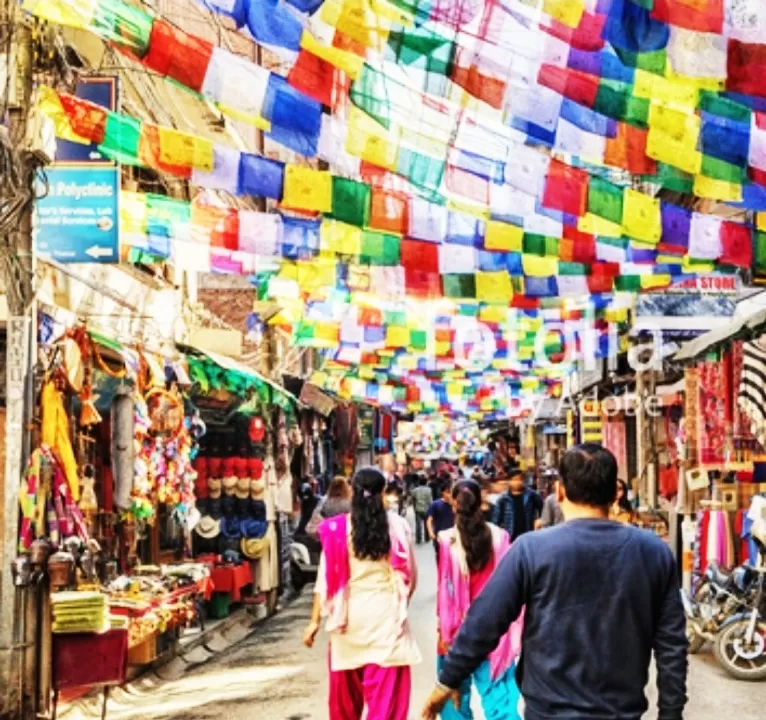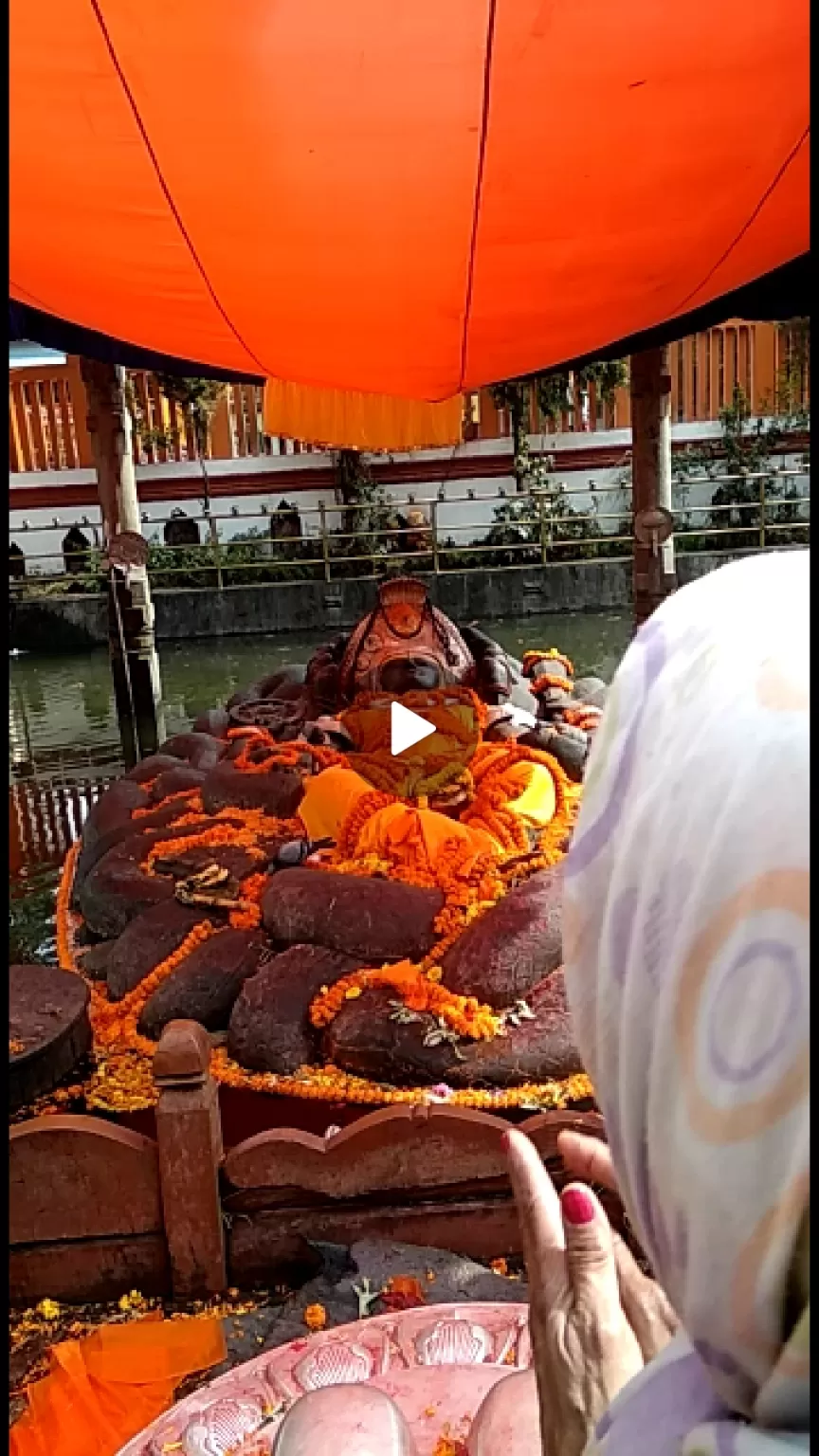 Have you ever went shopping in Dawn when first Ray of sun touches earth. We did that too and got ourselves beautiful woolen caps. That was one hell of fun to bargain with street vendors and knowing more about Nepal.
And we left for one of most beautiful attraction of the city, the stupa of Swayambhunath which is located on the top of the mountain. There were few stairs and heap of monkeys to summit but the visit was worth the exhaustion. It's the perfect sunset spot which provides best vistas of the city.
Our next destination was Boudhnath stupa, which is similar to Swayambhunath but it's in landscapes while that is in heights.
Tibetan monks chant mantras, spinning the prayer wheels (which we also copied), and walk around the central dome.
You will find in every spiritual place those wheels, the colorful flags with prayers written on it, and the most enticing eyes.
Chandragiri hills, the place we couldn't visit for lack of time, but one must go there if they want to see most surreal Himalayas.
By the evening we left for the time didn't permit us to stay more. But the journey downhill was equally exquisite..
Wish to get one more trip there to visit all the hills and tops😉 for I had enough spirituality this time so will be looking for more of natural rubber necking next time.
P.S. Choose your guide wisely, there are people who will not take you to far places saying making excuses of permit.
There are no autos, so you need to hire a cab.
Indian food is easily available but it's quite costlier at most of the places.
Accommodation is budget friendly.
Get you currency changed at border.
And PPS, never miss an unplanned trip.