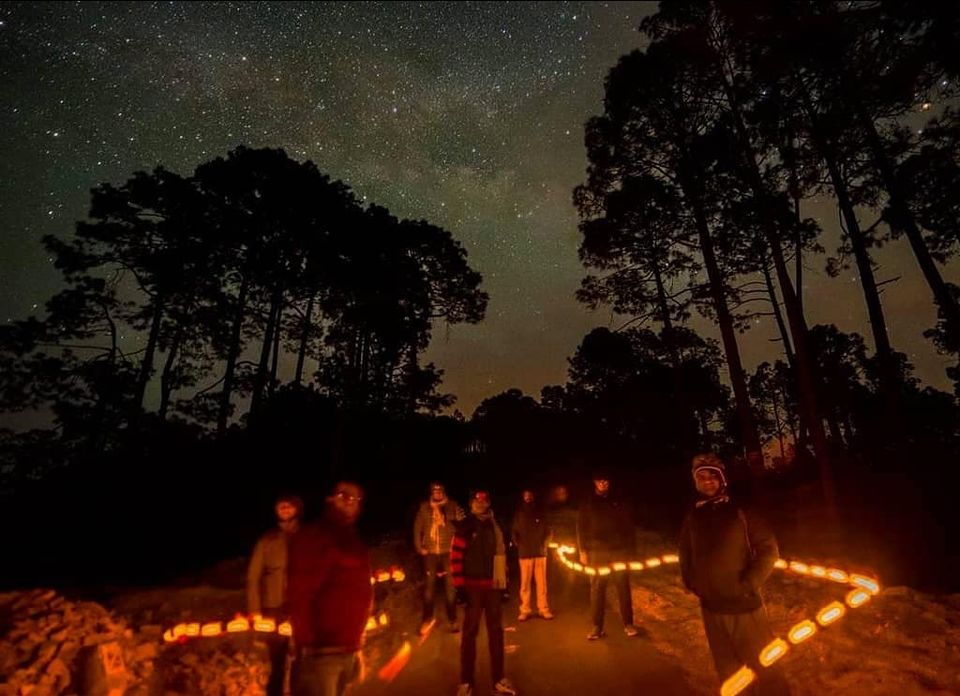 The main reason for going to kausani was to attend a workshop "stargate". They'll teach you types of astrophotography and how to click milkyway and many more things. This was my first workshop and my first step in astrophotography and i am quite happy that i chose the correct people. All the people who worked there were professionals and knew each and everything about astrophotography. Varsha,Abhinav and Atish were great. They'll treat you well It's like you're a part of their family.
DELHI TO KAUSANI
I booked a cab to kausani and it took around 11 hours to reach kausani from Delhi. When I reached kausani i rested for a while in the hotel and then went to location of the workshop. All the participants of the workshop were very friendly. So when i entered everyone welcomed me nicely specially Varsha,Atish and Abhinav.After some time they served us some snacks and chai and the theoretical session got started.In the theoretical session they will teach you types of astrophotography photography,Equipments required for astrophotography, how to use the equipments, what are the settings, which camera is most suitable, which lens to use and what not. They'll show you some examples of startrails and teach you how to the click startrails. After the theoretical class you all will be divided into 2 groups. 1 group will learn deep sky photography and the other will learn light painting and how to click startrails and milkyway. They'll free you by 3 a.m and then you can go to your hotel.
The observatory was started in April, 2017. It is also India's first private observatory chain open to Public. They have also opened their second observatory in Sariska, Rajasthan in october, 2018.
Milky way Photography at Stargate Observatory Astrophotography Workshop April - 2018.
Lagoon Nebula - Lagoon Nebula - M8 Lagoon Nebula is a emission nebula visible in Sagittarius constellation. Its at a distance of 4100 light years from Earth.
https://www.stargateindia.com/astrophotography-workshop-at-observ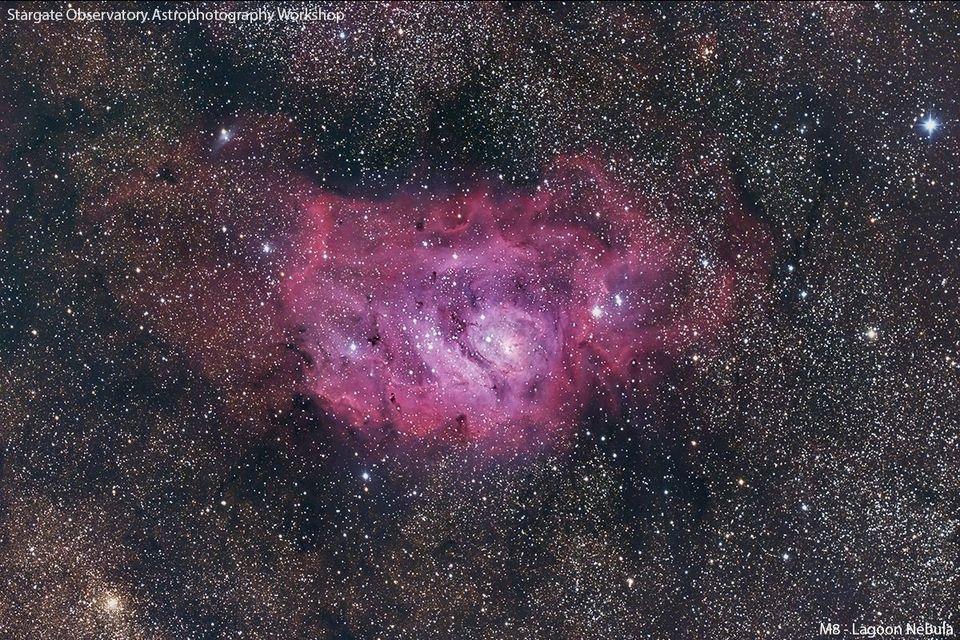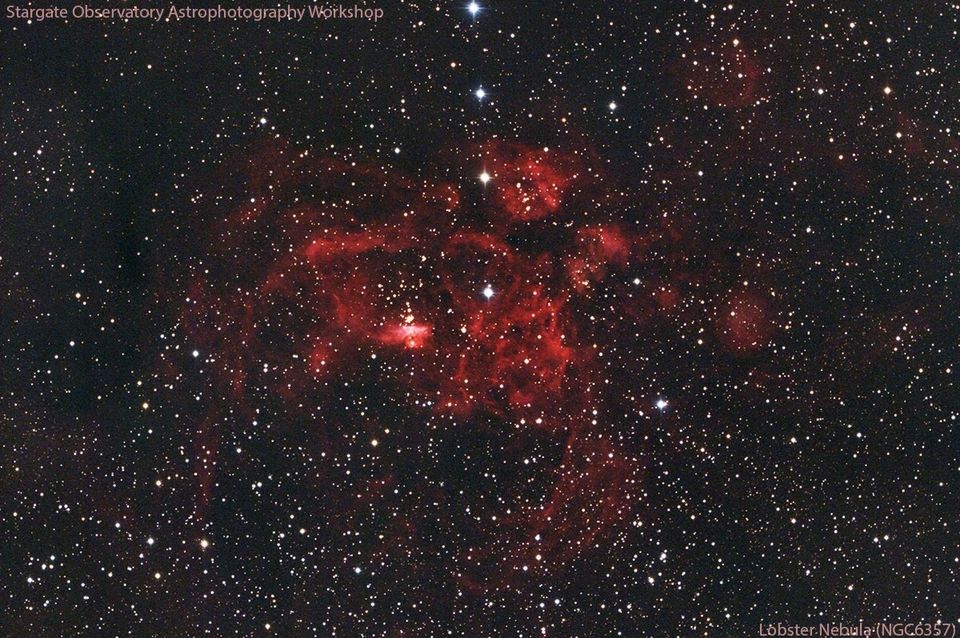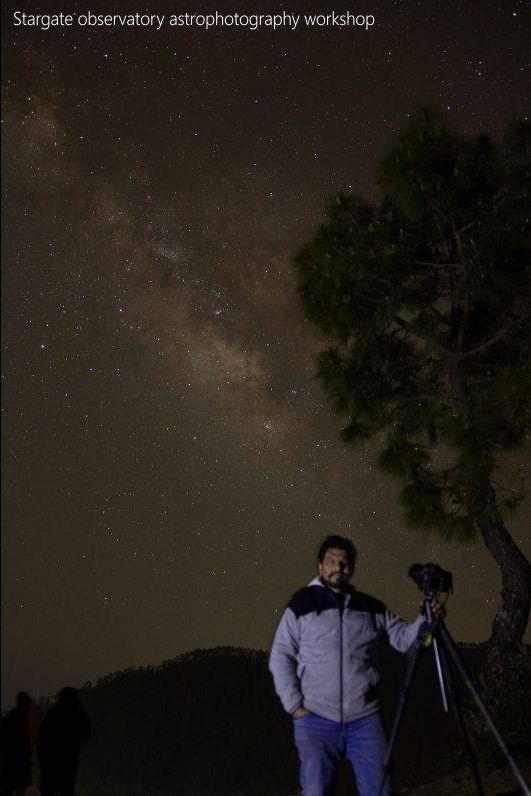 After getting up you go to the place where you attended the theoretical classes earlier. There you can have breakfast which was very tasty. After the breakfast the theoretical classes started again and lasted for about 2 hours, continued by a short break of about 15-30minutes. After the break, lunch is served and the theoretical classes start again and continue till 7p.m A short break is again given to freshen up yourself and get covered because of the chilling weather. 9:30p.m you'll have to get back and if you wish you can have dinner there and at 11pm 1 group will leave for the jungle and 1 will stay to learn deep sky photography. Then they will drop you in your hotel at 3p.m or 4 p.m and at 10p.m you'll have to check out from the hotel so you can leave for your home.