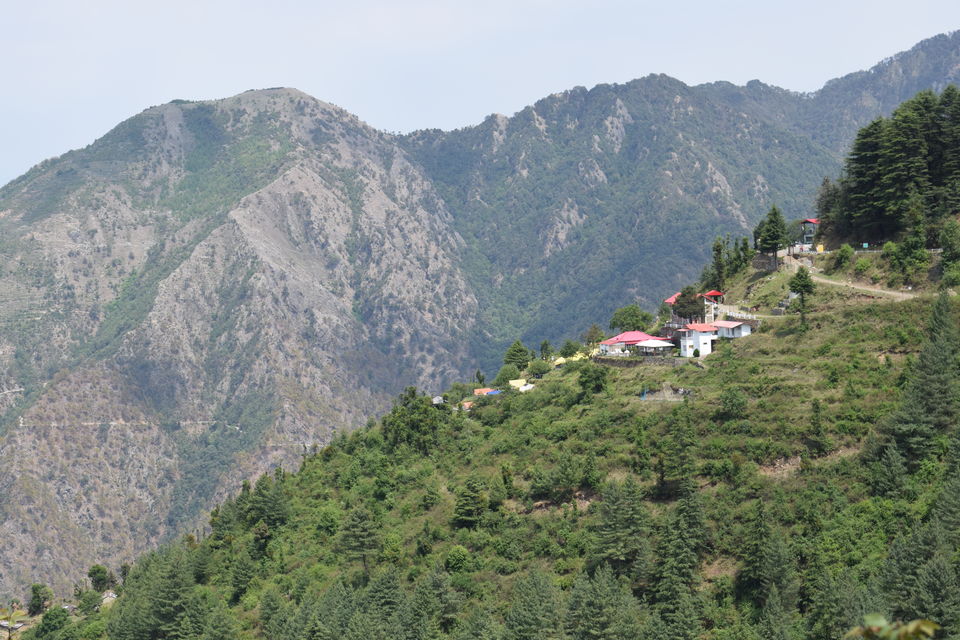 When I finally got a permanent registration number for my bike, it was time to head out and take the bike on a trip. Since time was limited (I had Saturday, Sunday and Monday first half), I decided to drive up to Mussoorie and Dhanaulti from Gurgaon.
I left for Mussoorie at 4 am from Gurgaon. The plan was to make the trip to Dhanaulti on day 1, stay there, and then leave from Dhanaulti on Sunday morning. On the way back, I would stop over at Mussoorie and then leave by early afternoon to reach Delhi by late evening. However, due to a myriad of reasons, I could only make it upto Mussoorie on Day 1 and decided to halt there for the day.
Mussoorie is a tourist's paradise and a traveler's nightmare. The city is crawling to the brim with tourists, who'll litter up to kingdom come. There are some good parts about the city- its spectacular night view, Landour, its bookshops- are some of the good parts about the place.
On Sunday morning 8 am, I started my short drive up to Dhanaulti. I drove at a leisurely pace and took multiple stops, only to reach Dhanaulti by 10 am. On reaching however, I realised that there wasn't much to do around. There are adventure sports around the town but I am more of a "find a cafe and chill" kind of person. So, I decided to travel along the hills up to Chamba. Unfortunately, I couldn't take any pics on the drive from Chamba as my camera battery died. From Chamba, I made my way to Haridwar for the night. Some of the most beautiful and pristine views surrounded me on the drive, including a sneak at the mountains that walled Kedarnath.
I left from Haridwar at 5am as I needed to be back to Delhi by 11am.
It's a great itinerary for those looking for a quick weekend trip.
With petrol, hotel and other expenses, my total spending came to around 3700 INR.