The title itself is self explanatory. I had always been enchanted with the backwaters and greenery of this place and hence it was my dream destination since long. So I did not give it any second thoughts when my friend invited me for a vacation in Kerala. It was a 4-day trip and it was amazing.
I had been to Kerala during Onam. That is the time when they have the Vallam Kali (boat race) at Aranmula and in some other places as well. I had put up at Thrissur at my friends place. Aranmula is approximately 4 hrs drive from Thrissur. We reached Aranmula exactly on time. The boats had all been adorned with flowers. The Aranmula boat race is definitely a thing to watch. The boats travel with the same rhythm.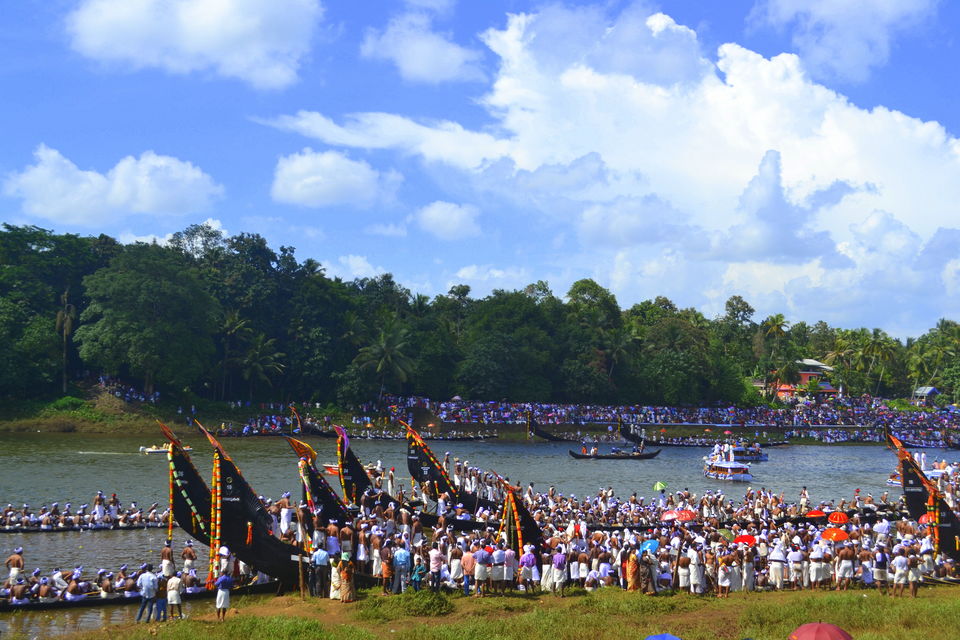 From there we started for Alappuzha, more commonly known as Allepy. After having a sumptuous meal we retired to our rooms after a tiring day. The next morning we woke up early and went for a stroll to the Allepey beach. I, personally, love places that are less commercialised and less crowded. This beach was one such place. I will have to say that it was once of the cleanest beaches that I have been to.
After freshening up, we finally booked a houseboat for 6 hrs. We were charged Rs. 4000 from 12 noon to 6 in the evening and that was inclusive of lunch, evening snacks and, of course, the complete tour of the backwaters. Words cannot suffice how delicious the lunch that was served at the boathouse. One cannot keep track of time whilst admiring the panoramic view of the backwaters. The lush green trees lining the river banks as we sail across the meandering backwaters is a memory that I shall cherish for a lifetime.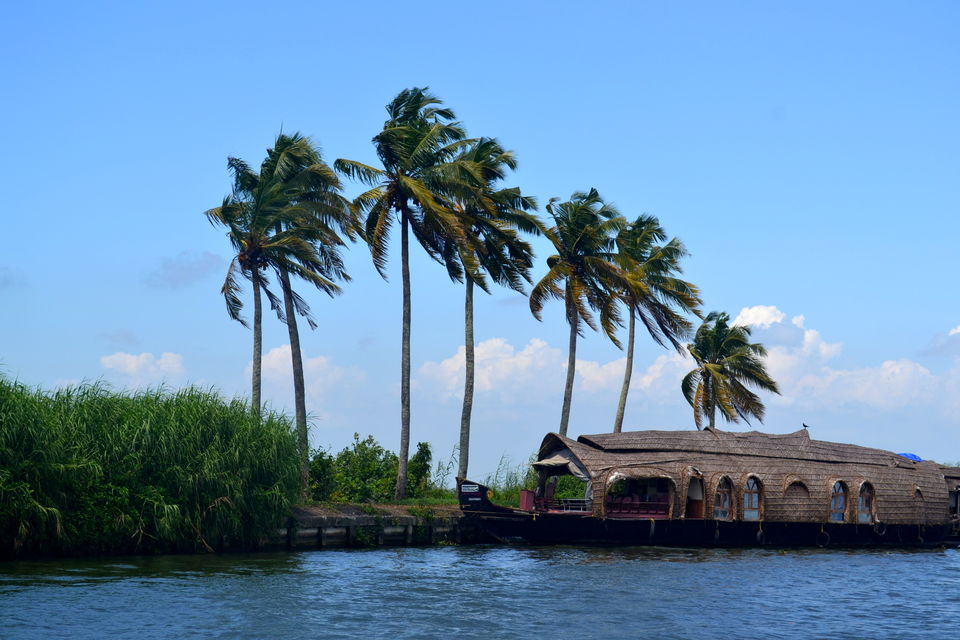 On the third day we headed towards Kochi. Kochi is the port city of Kerala. It boasts of Jewish synagogue and a beautiful Portuguese colony. A visit to the local flea market is a must. One can spot the ancient fishing nets that are mounted at the banks and also the Indian Navy ships.
The trip to Vazhachal and Athirapally waterfalls was slated for Day 4. We had taken a bus to Vazhachal. It was mesmerising. The boulevard leads to Athirapally waterfalls from Vazhachal. The waterfall here was blue and magical. It had a beautiful serene pool at the bottom which was veneer clear. We gaped at it in silence. We just could not take our eyes off it.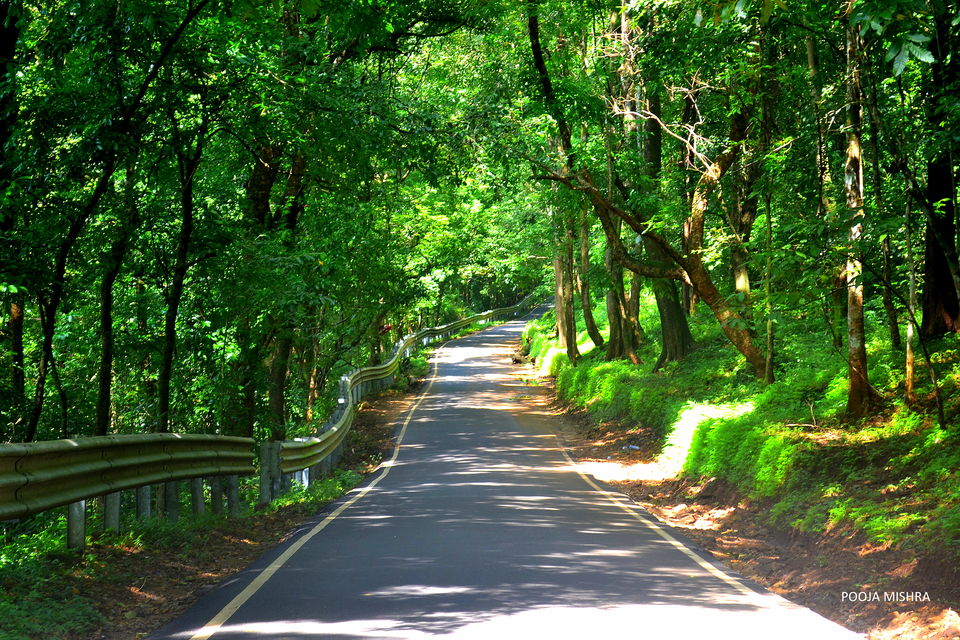 I would definitely mention the different dishes that one should try if you are a foodie at heart: Idiyappam, Puttu, Pazham Pori, Meen Varuthath etc
Just to sum up, Kerala is not a place—It's an endless experience.