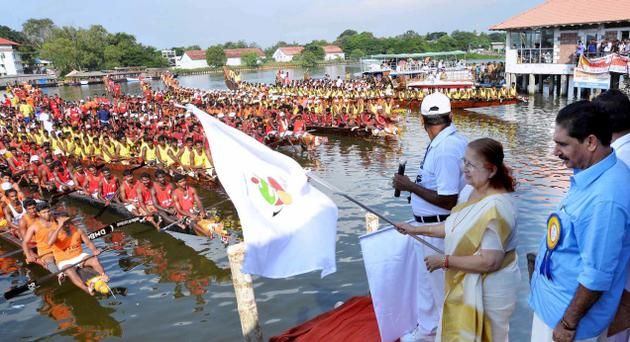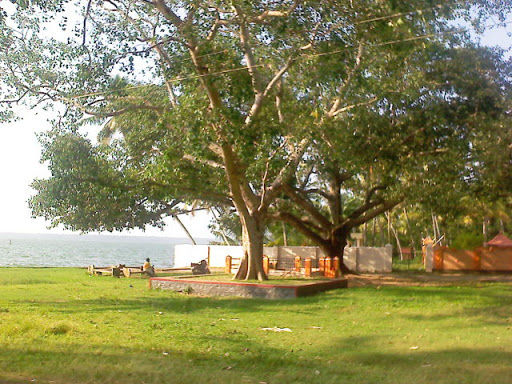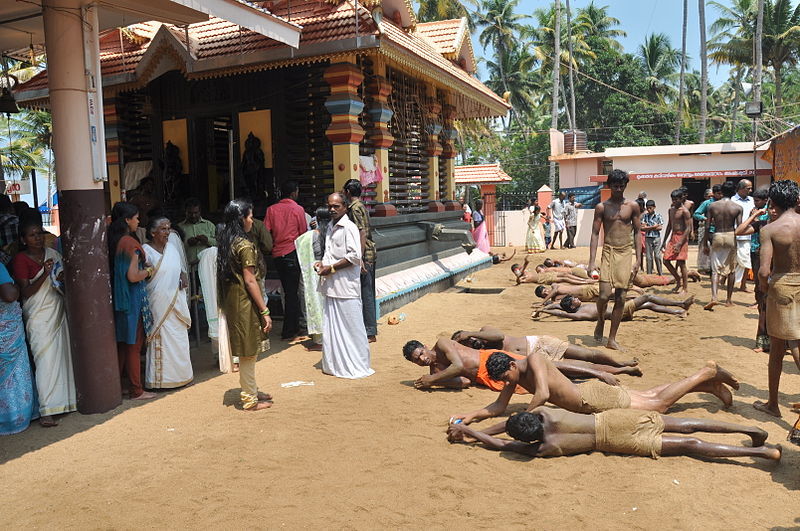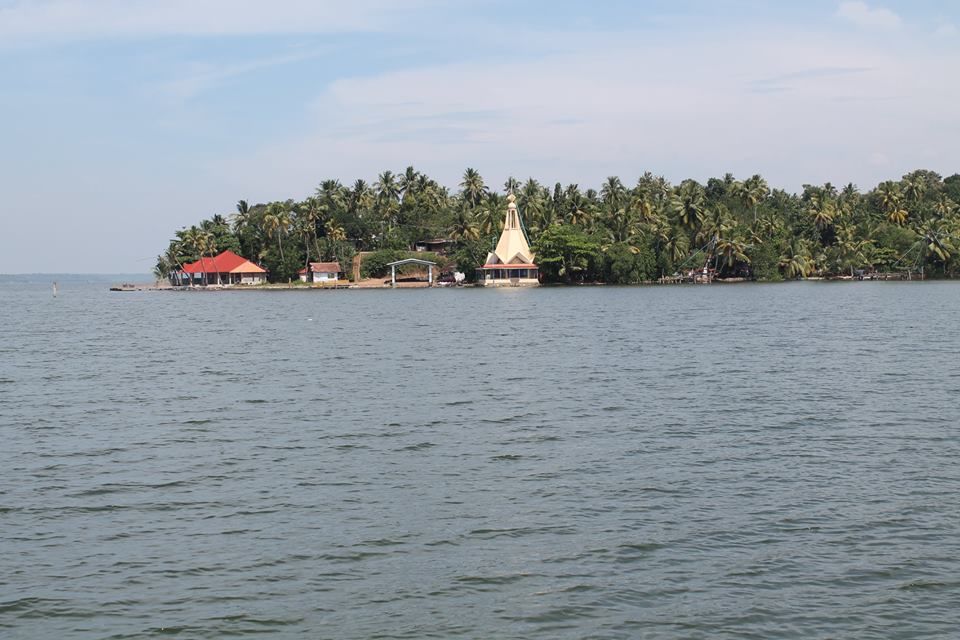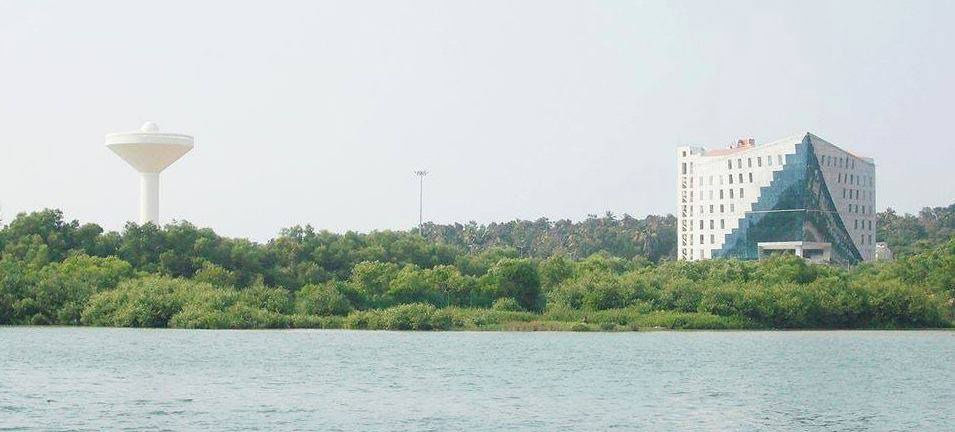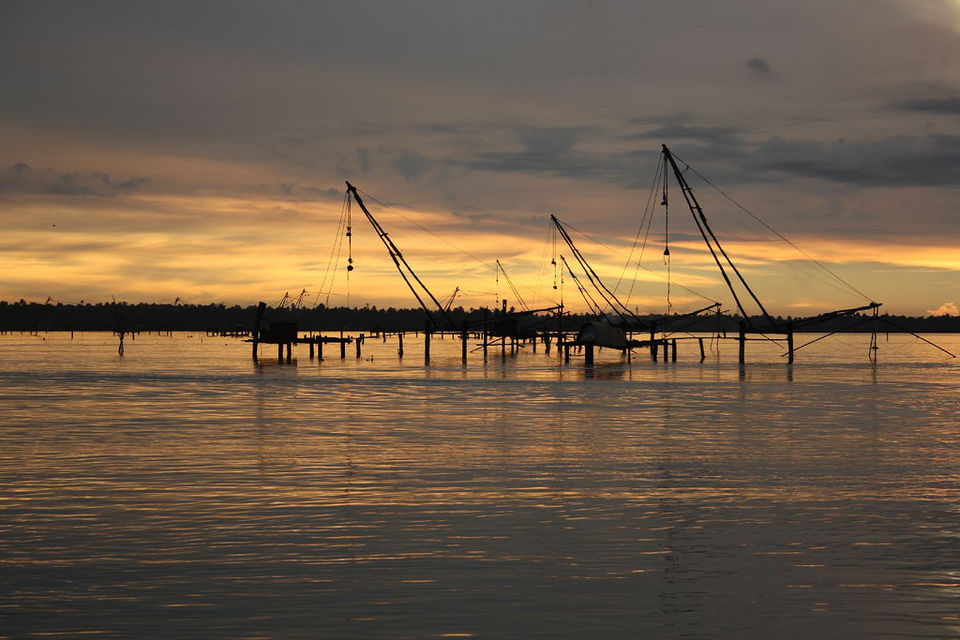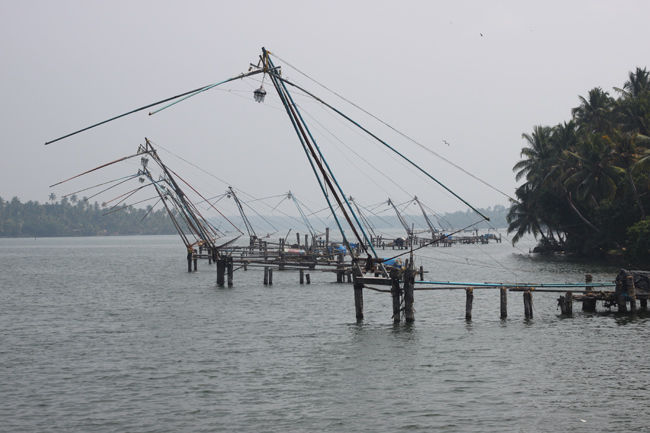 Ashtamudi
lake is the second largest lake in
Kerala
, and is known as " GATEWAY TO BACKWATERS " of Kerala. Being smaller than its mighty counterpart Vembanad , one may think it will be small in beauty , but nature proves it as wrong…. Vembanad lake is more like a sea , but ashtamudi is just surrounded by palms on both sides chinese fishing nets, religiously important places on both sides offering you a mind blowing experience for a life time.
Ashtamudi - the name is coined from astam = eight and mudi = hair indicating the eight branches of this lake. It is in the shape of an octopus to be precise.
Being grown up in a island nested by ashtamudi lake and kallada river i always love to keep this natures beauty as a secret and can be best stated as KERALA'S BEST KEPT SECRET!!! Deep in my heart i wish this place should not be much influenced by tourism and its after effects as i see
Alappuzha
is suffering from the hazards of tourism development. But truth cannot be kept safe for long...people are discovering the beauty of ashtamudi and i am becoming a part of this exploration too :(
To enjoy the beauty of this beauty one should take a houseboat ride ….
Kollam
DTPC operates houseboats to Mundro islands everyday
Contact nos - +91 474 2745625, 2750170
A lot of religious places is situated on the banks of ashtamudi lake of being the most important one are ashta jalarani church , kadavoor church, thekkumbhagom temple a few to list on….
Ashtamudi veerabhadra swami temple is the only temple in southern part of country worshiping lord veerabhadra , the temple which belongs to an old ezhava family of the region and the festival will happen at 28th day after thiruvonam. The temple is situated on the banks of lake which provide you with an overwhelming view and cool breeze from the lake.
There is a proposed technopark building at
Kundara
, kanjiracode kayal a branch of ashtamudi lake...soon the banks of ashtamudi lake is going to be an IT HUB .
President's trophy boat race is held every year on november 1 st on ashtamudi lake. It happens at the city centre just adjacent to KSRTC BUS DEPO .
Where to stay when you are in Kollam ?
Kollam being a city centre offers you with wide choice of stay..you can choose five star to home stays at mundro island . All tourist places are well connected by train , bus route and inland water system .
What to shop from Kollam ?
Kollam - popularly known as the cashew capital of kerala , cashew is an important food material to shop .
What to eat from Kollam ?
You must have ate karimeen (pearl spot) from different places and restaurants. But i bet you the taste of karimeen in kanjiracode canal will kick your taste buds out and you will wonder what fish you had ate till now ??? visit sundarateeram @ padapakara , kundara for these lovel dishes and water games( http://sundaratheeram.com/content/view/14/28/)
COME TO ASHTAMUDI...ENJOY THE BEAUTY OF NATURE …..
A JOURNEY OF THOUSAND MILES BEGINS WITH A SINGLE STEP says LAO TZU ….start your journey for those unknown miles