A few years back I was fortunate enough to witness the charms of this alluring state. A few months back it was heart-rending to watch the devastation that it went through. But, Gods' own country, Kerala is back on its feet and is ready to do what it's best known for - Welcome Tourists!!
Kochi is a twin city. One part, the Fort Cochin is the cooler, traveler hub. The other part, the main city is full of hustle and bustle. They are interconnected by road as well as by water. The ferry charges only 4 bucks one way! And not only is it the cheapest way but the quickest as well as a more enthralling way to travel.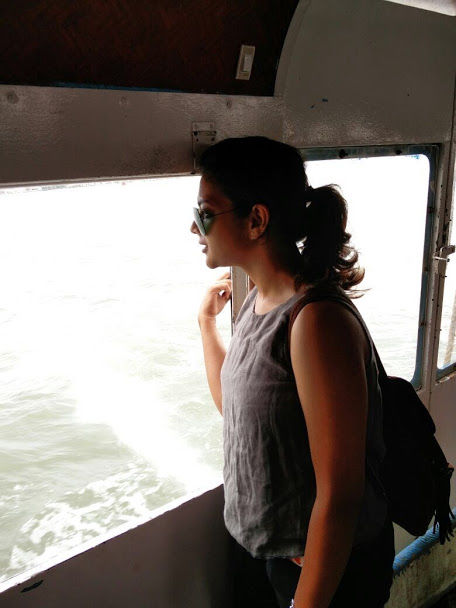 Even though you're not done with Kochi, jump on a KSRTC bus to Munnar. And keep your heart under control for the drivers are known for their reckless driving skills. But Munnar is worth the ride. And if you're lucky it might drizzle a bit and make Munnar even more incredible!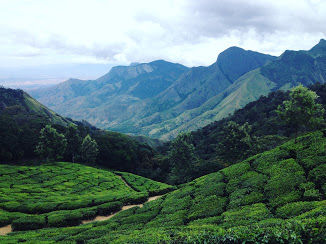 The backwaters of Kerala, the most sought-after place. The enthralling beauty of the backwaters has trapped one and all who have traversed this land. And as soon as you step here you will be hauled from all sides by boatmen trying to hook you up for a private boat trip along the backwater. I know people spend thousands and lakhs on them. But what if I told you I had the best experience for just 80 bucks. Yes, you read it right.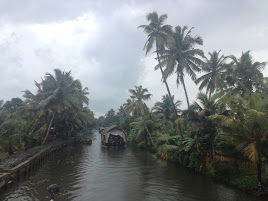 Head back to Kochi and catch a train to Varkala. The AC chair car trains cost about 500 bucks per person and it's a 4-5 hours ride.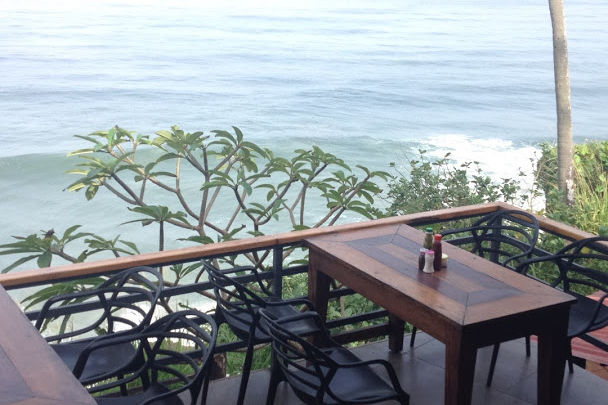 Stay :
Fort Cochin has a very laid back and chill atmosphere. There are amazing hostels here. I stayed at the Happy Camper hostel. One of the best hostels I've stayed in India. Cute dorms, clean bathroom, super chill vibe, and great food.
Eats :
1. Teapot Cafe - An adorably done cafe with so many colorful teapots around. It's very relaxing to just sit here, talk with a new friend, and sip some amazing Kerala Koffee.
2. Seagull Restaurant - Strategically located right by the Arabian sea, this place offers blissfully cooked seafood. You can choose your preferred fish, prawn, lobster or crab and they will cook that for you. And as you wait for your food you can just enjoy the enchanting scenery around. There are huge ships carrying goods to far off places, whilst the sea water in a quest to seek your attention splashes a few saline drops on your face and feet.
3. Netoor Toddy Shop - To try the well known local drink 'Toddy' head here. Toddy is a mildly alcoholic drink made by fermenting coconut. It's located right by a strip of water, hence offering a winsome view while you enjoy a glass of toddy with some freshly cooked sea fish.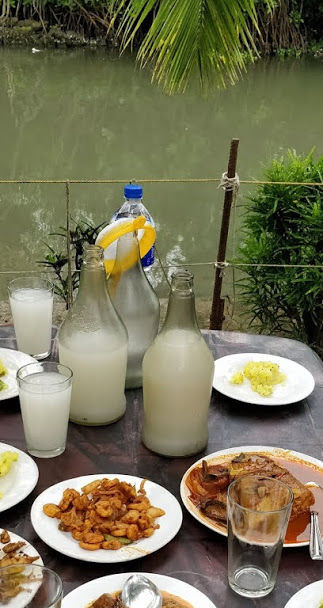 See :
Just walk around and explore the city at your own pace. There are many churches, check out the giant fishing nets, go up the lighthouse and just be in the moment.
Skip the touristy rose garden and other blehs. Although do visit the Tea Museum. It was informative to see how tea is processed and I learned that how Tata owned most of the tea estate their until another company called Kanan Devan overtook which makes the employees the owners or something like that. Also, Indians prefer the bad part of the tea and export the good part (stupid, eh?).
Just stop at random sites like this and enjoy the fresh oxygen zest.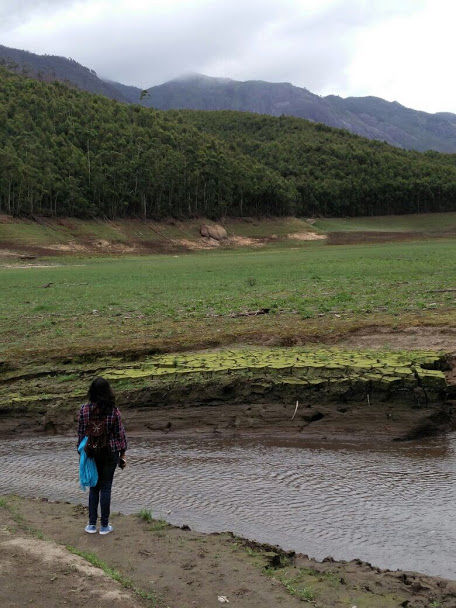 Visit the Mattupetty Dam and have tea/coffee at these make-shift shacks nearby.
Try 'Ram-Phal' a locally grown fruit. It was surprisingly good.
Varkala is my favorite beach town. In fact, I had no idea it would be this amazing until I went there and was forced to extend my stay. It is just CHILL. There is simply no other word for it.
I stayed at 'Vedanta Wake Up' hostel. It's a 5 mins walk from the north cliff. The north cliff is basically the place to be. It's a cliff with a stretch of various shops, cafes, and restaurants. Each one is unique and equally appealing. I couldn't just choose which ones to go and which ones not to go. I must have gone to almost all of them, with a few repeats. And all of them have a dazzling view of the might Arabian sea. This place is so laid back and amazing, I did not want to come back. I met a lot of lovely people here, including an English lady because of whom my trip to Vietnam a few months back was possible. I'm ever grateful to her.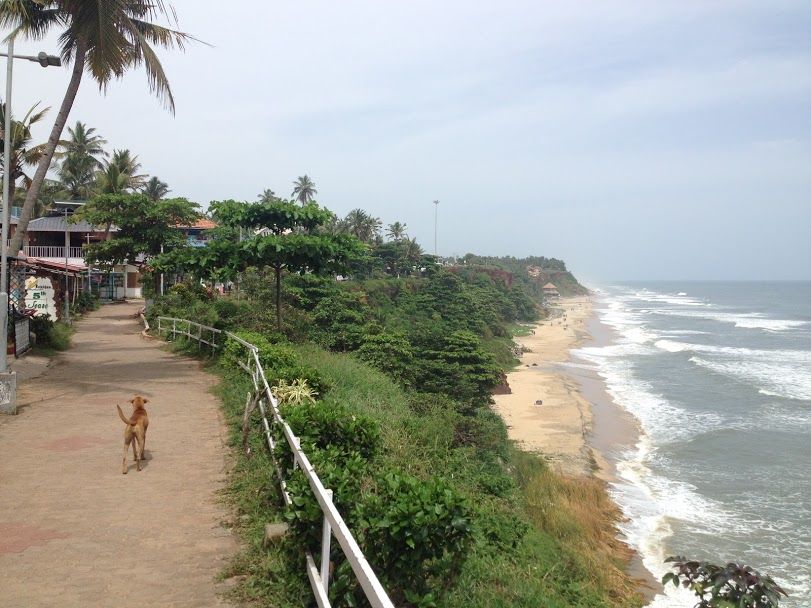 Rent a scooty and just roam around. You can go to the Anjengo fort or Kappil lake. However, having done that I'd recommend not really wasting your time instead just chill at the North Cliff.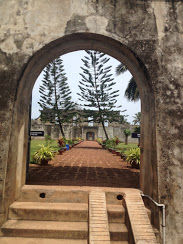 So here's the deal. Take the government boat from the Matha Boat Jetty, the local way to travel, and visit the Kuttanad fishing village, you can get down there if you want and enjoy a nice lunch or just come back. It takes about 2 hours. So, if you want you can go on the same ride a second time and a third and still it won't be 1/10th the price you would pay for the private tours!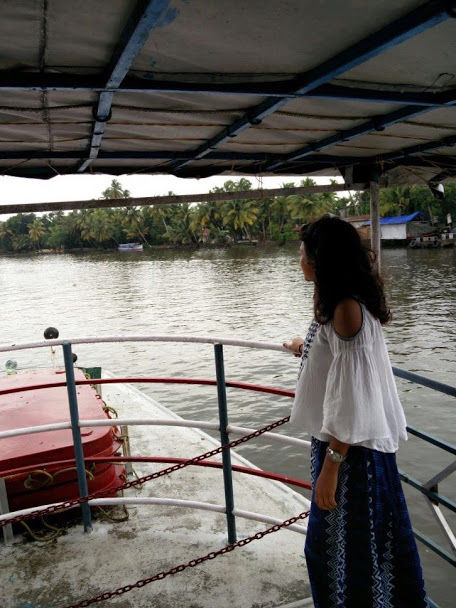 It drizzled while the boat was on its way back from the village and it was phantasmagorical. No words can describe what I felt, what I saw. If you're incredibly lucky maybe you will get a chance to experience the same.
So give Kerala the chance to mesmerize you, just like it mesmerized did me.
To follow me on more such epic journeys click here.
Frequent searches leading to this page:-
Kerala tour packages with price, Kerala honeymoon packages kesari, Kerala luxury honeymoon, Kerala honeymoon packages 3 days, Alleppey honeymoon packages, 2 day honeymoon packages in Kerala