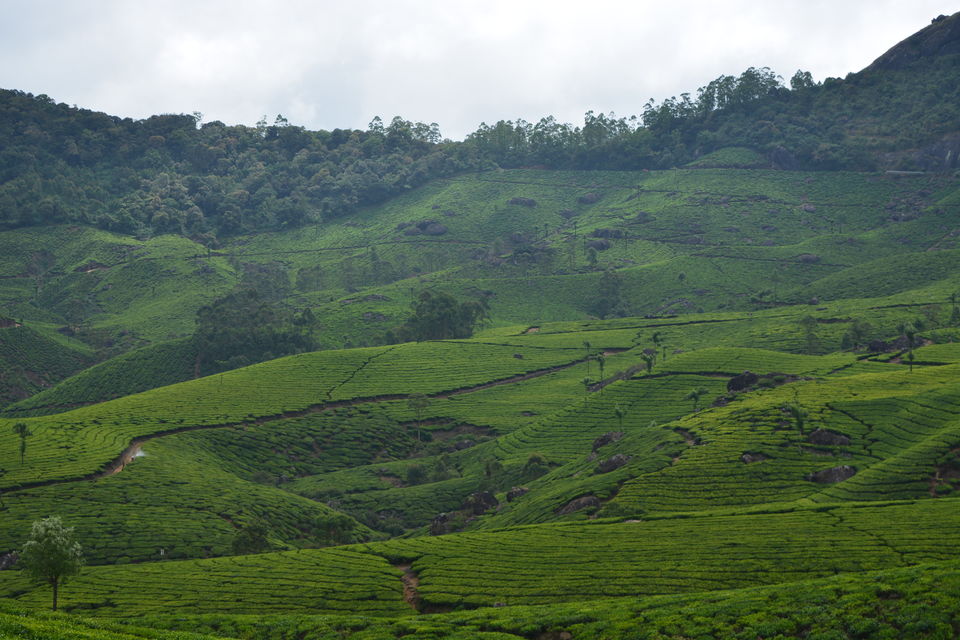 Its been some time since the Kerala floods. I was looking at some of the old pictures i had taken during my second trip to Kerala and realized how beautiful the State is and a natural calamity should not stop travelers from exploring God's Own Country . I hope my travel experience of the state inspires you to visit Kerala in all its glory.
Taking the first step in planning a trip is the hardest - 'figuring the place'. But as Kurt Vonnegut has said - 'Bizarre travel plans are dancing lessons from God' , me and my colleagues tried to plan a trip to enjoy the extended weekend away from work and from Hyderabad. And when you are in South India, the first place that comes to your mind is the famous - God's Own Country - Kerala. And thus we formed a plan for a girls trip. I like planning trips, and i got to prepare the itinerary. I examined through Kerala's map and concluded that we could have an adventurous trip. Most perfect vacation plans start with beaches and thus i first zeroed on Cochin.
Jan 25th - After office, at 5.p.m we took an evening flight to Cochin which was booked in advance. We landed at Cochin Airport around 7:30 p.m.The moment you land at the Airport you get a glimpse of Kerala architecture. Cochin International Airport (CIAL) is the first green field airport in India and is designed to handle any type of wide-bodied aircraft, the airport has modern facilities combined with traditional architecture unique to Kerala. We booked a cab to reach our hotel and had a sumptuous dinner and retired to sleep.
Jan 26th - Though Cochin has humid climate almost throughout the year, we start our sightseeing quite early in the morning. We started with the most famous beach of Cochin - Fort Kochi. The beach in fort Kochi has clear blue water. The most unique view point are the Chinese fishing nets. Colonial-style bungalows can be seen along the shoreline, as well as the Vasco da Gama square, the remains of Fort Emmanuel along the granite walkway and lots of small stalls, which make traditional cuisines using freshly caught fish. A section of the beach is not accessible to visitors as it is under the control of the Indian Navy. The beach has good walkways and we spent some time walking through the shore. Other than the beaches the Mattancherry palace is also worth seeing. It depicts ancient indian culture and has large number of murals drawn on Hindu tradition. There are many churches as well. The St. Francis CSI Church and the Santa Cruz Catherdal are a must visit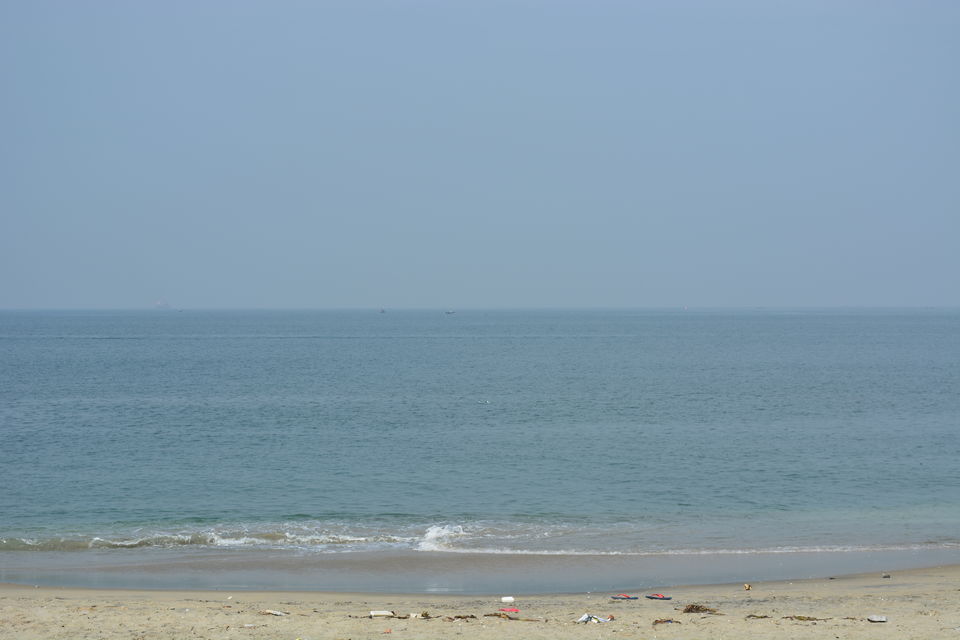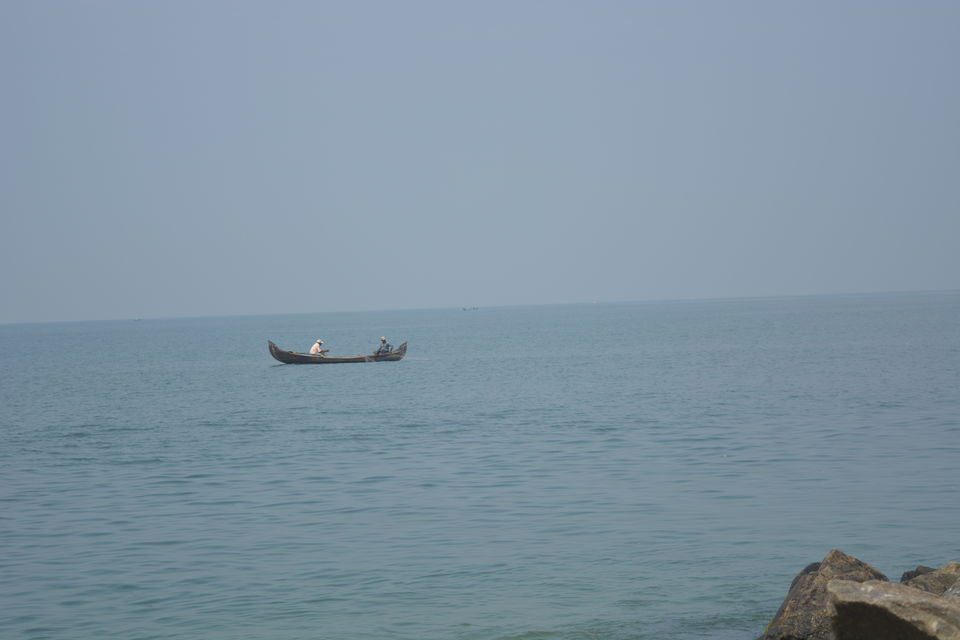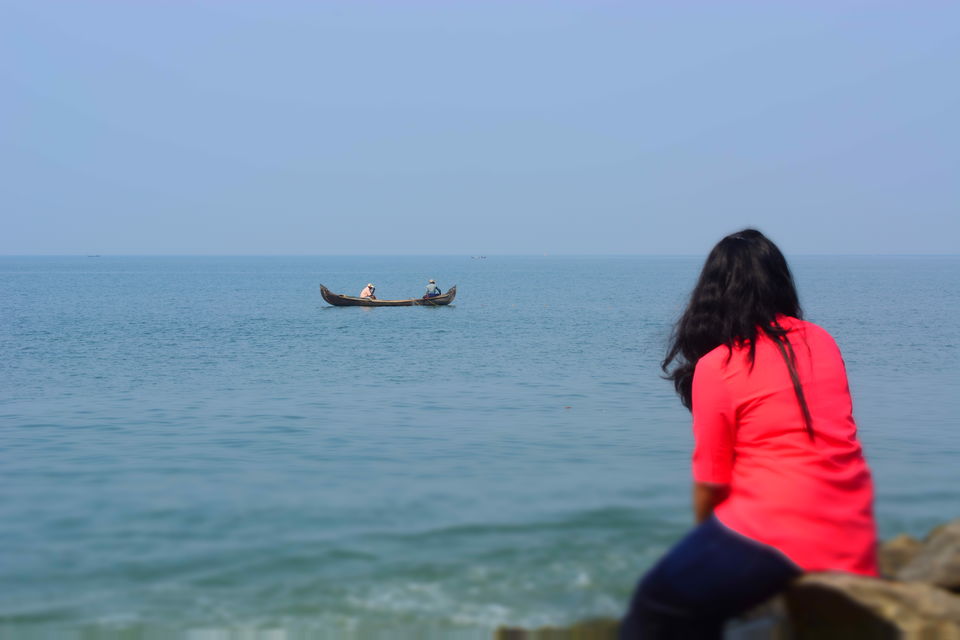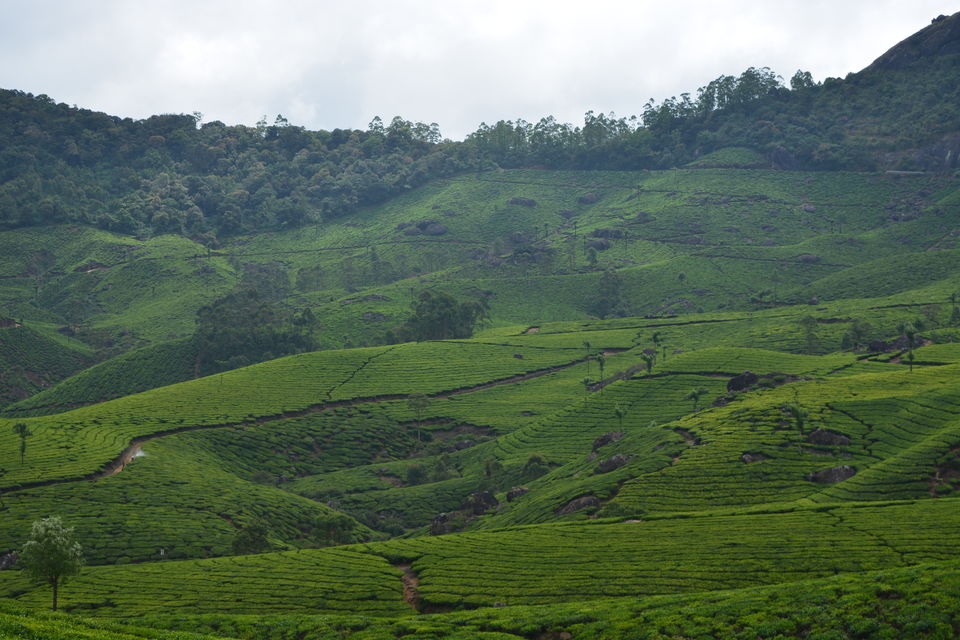 Early morning on day 3, we started for Munnar, the queen of tea gardens in India. Munnar promises a hill station packed with greenery and tea plantations. It is a 4 hour drive from Kochi with wonderful view covering lush greenery on the way. You pass through waterfalls and spices plantation on the way. And yes, elephant rides. Munnar has famous elephant parks where there are elephant rides available. Luckily we took our first ride on the outskirts of Munnar and moved to our hotel, Double Tree Villa. The hotel had a small tree house and we were lucky to spend 2 nights in a tree house :)
We spent the next day in the lap of Munnar. Beautiful weather welcomed us to start the sight seeing. It was a little cloudy and the dense clouds touched the hills. The tea gardens, Matupetty dam and lake, Devikulam and the echo point are some of the must see places. The highest point in Munnar has amazing views and is covered by thick fog.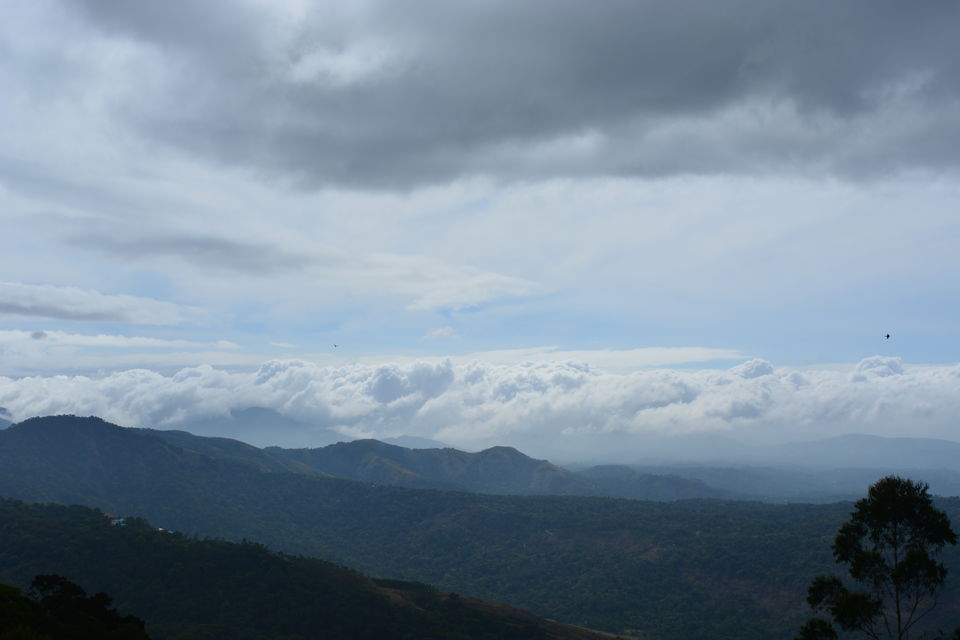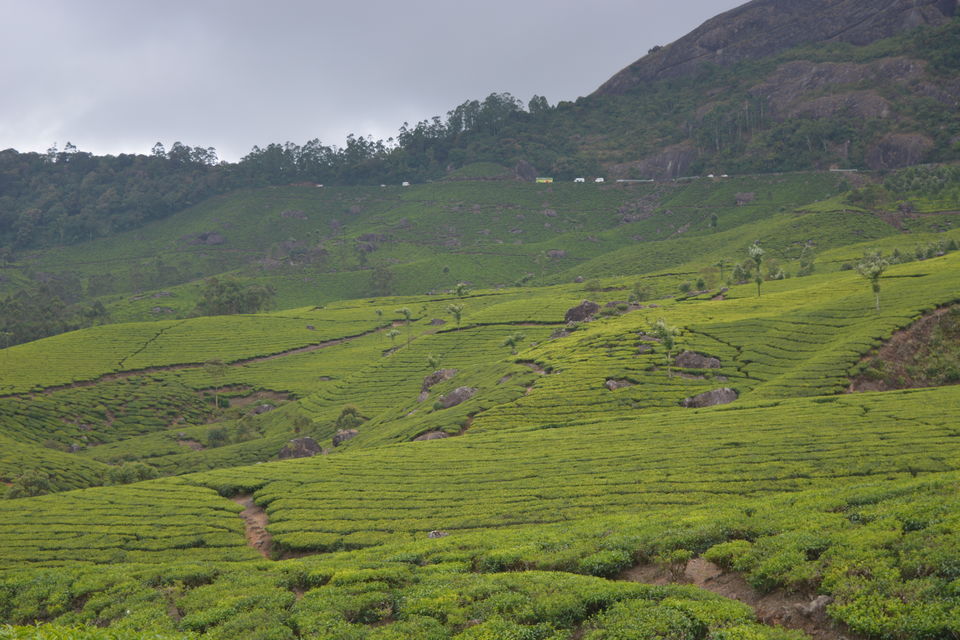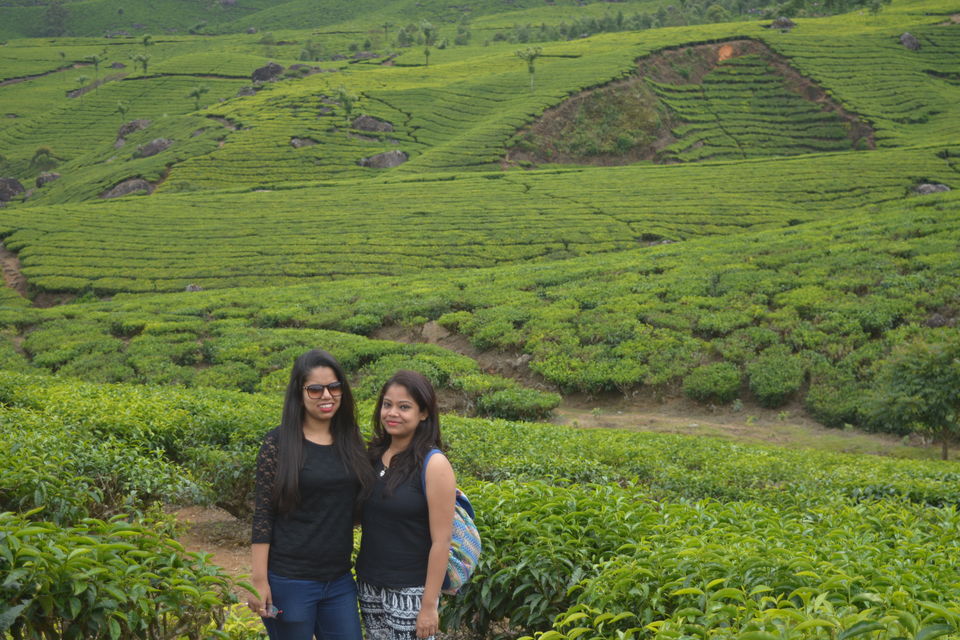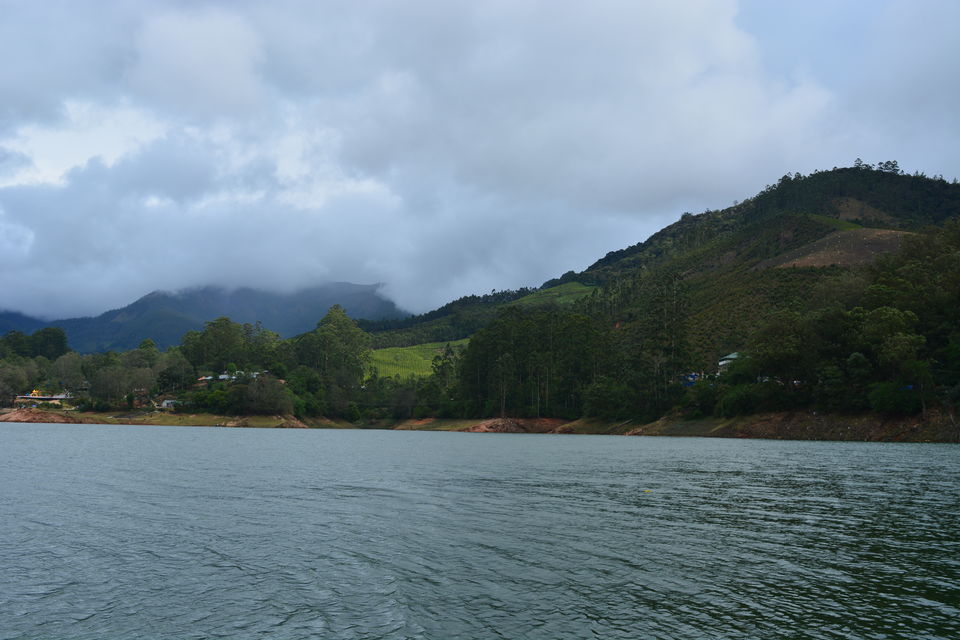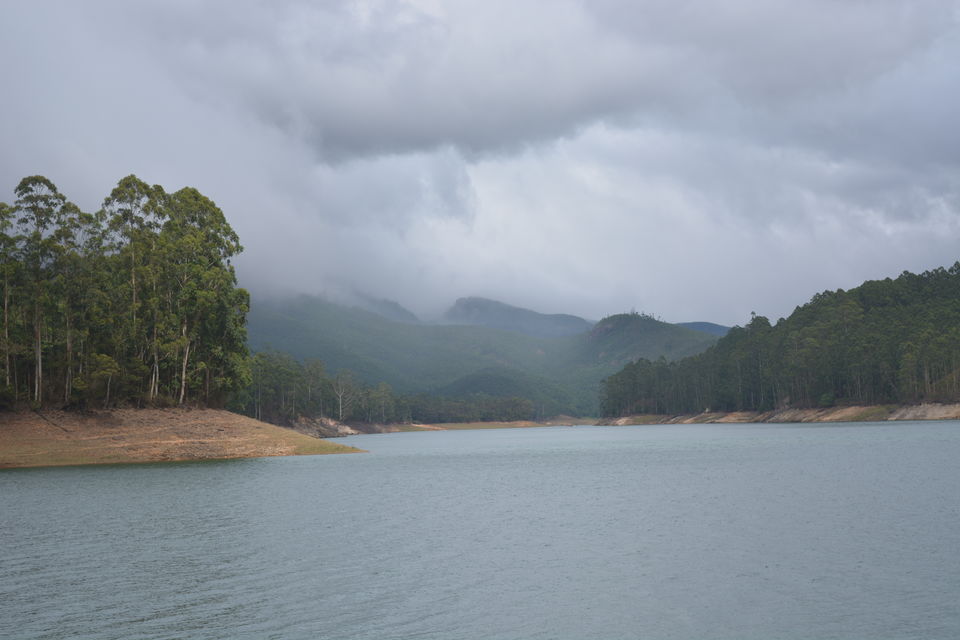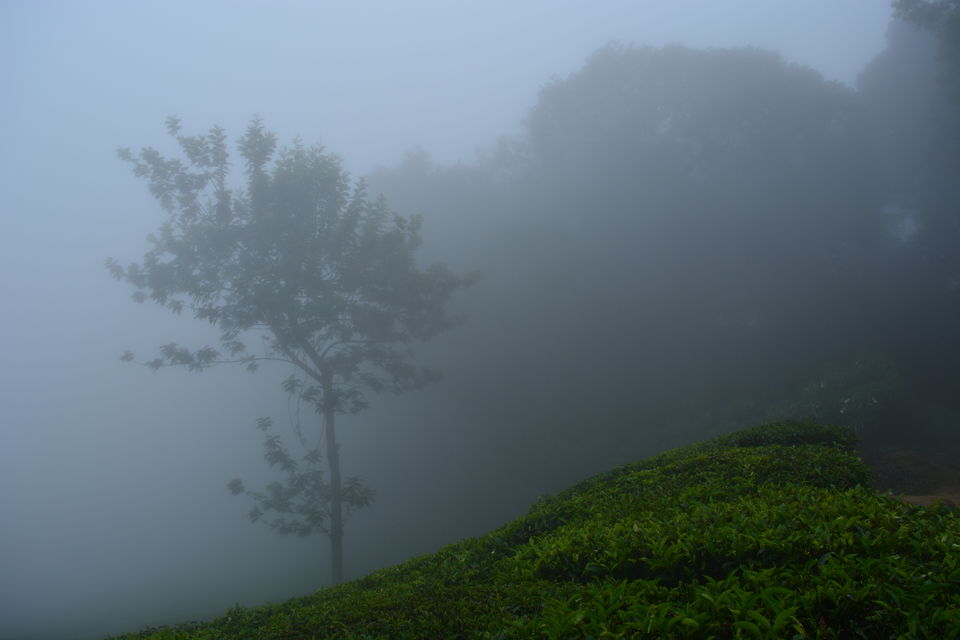 The next day we started early to bid farewell to Munnar and start for a new destination, Munroe island. Munroe island is surrounded by backwaters on all 3 sides and is a small village near the city of Kollam. We navigated through google maps to reach Munroe from Munnar. Munroe is a small peninsula village (surrounded by lake and backwaters) on 3 sides. There is a beautiful resort called - 'lake & River'. There are small boat rides offered in the backwaters and one can also cycle around the whole village. Munroe island welcomed us a beautiful sunset and we spent the night sitting by the backwaters and lake.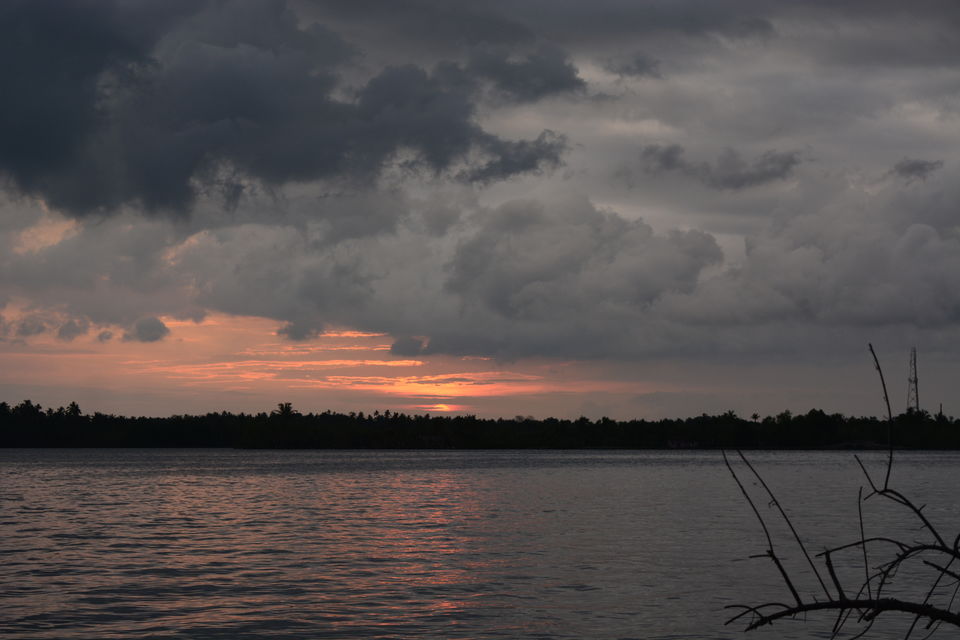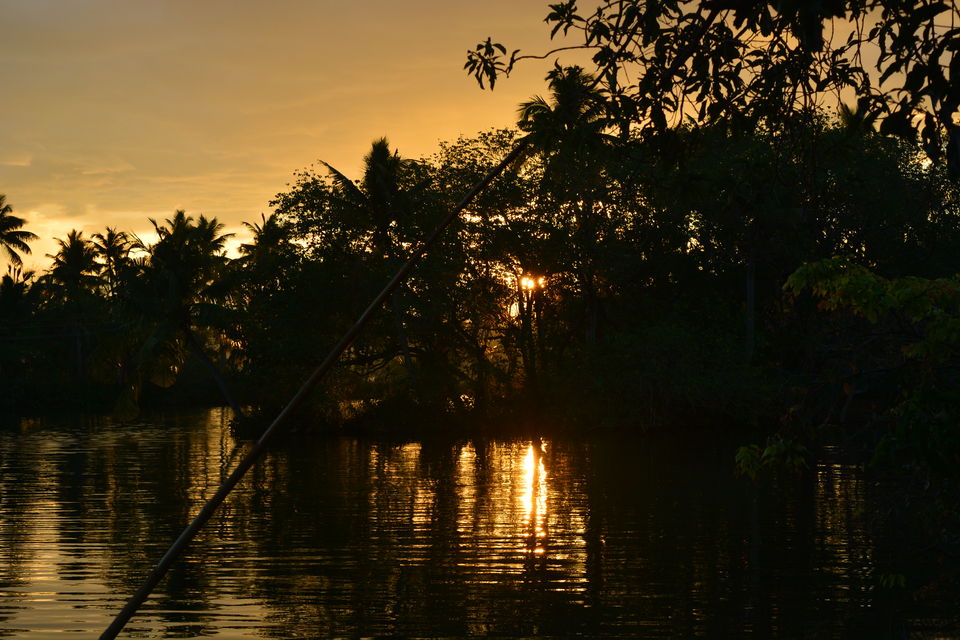 We woke up early next morning to take an early morning boat ride in Munroe island. The ride took us through the backwaters throughout the village. We had a chance to see life in a small island village and take a pleasant ride.We also took a ride in the lake surrounding the resort which was very calm and serene. We cycled around the village and took a glimpse of the little backwater town. The food was very delicious, especially fried fish and prawns.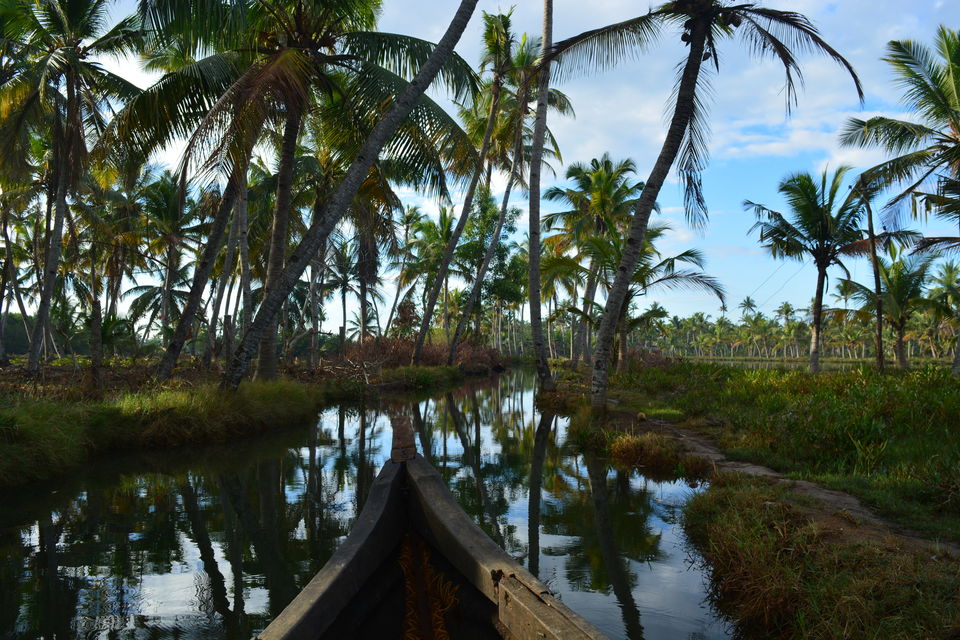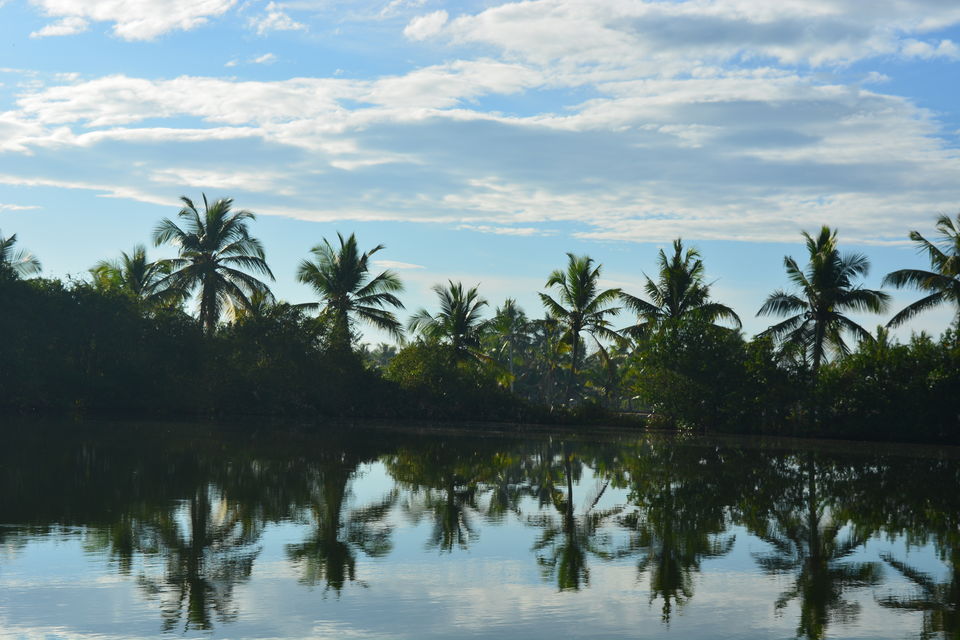 The backwaters of Munroe Island are soothing compared to Alleppey which has the hustle of city life.
Our vacation ended as we took our ride from Kollam to Kochi and boarded our flight back to Hyderabad. I was able to see the various forms in which nature can spread its beauty. Don't just settle for a beach or a mountain trip. Discover the divergent forms of nature. And as always Kerala will leave you wonder struck.