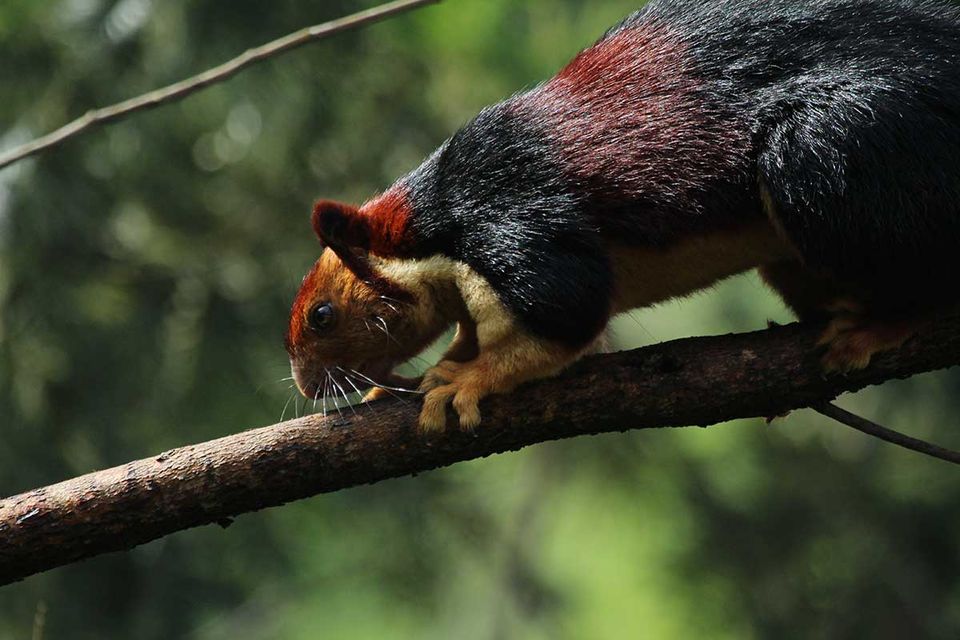 The drive to Munnar is through groves of jackfruit trees, pineapple plantation, past beautiful churches with endearing facades and spice and coffee plantations.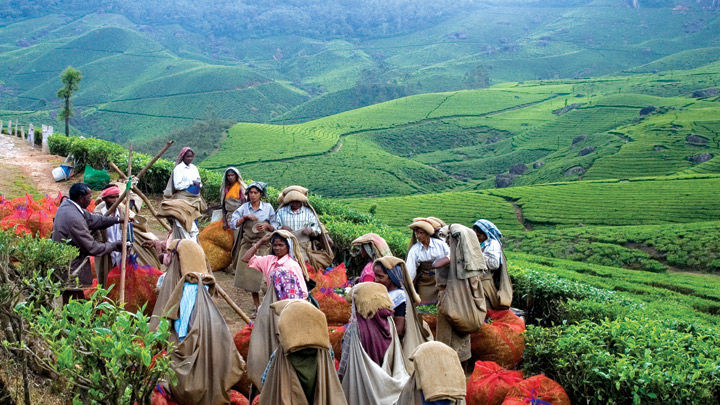 1,600 metres above sea-level, Munnar is situated at the confluence of three mountain streams, the Mudrapuzha, Nallathanni and Kundla, and was once a summer retreat for the Europeans who traded here. Munnar is responsible for a good portion of south India's tea production. It is a nature lover's paradise, a picture book town with winding lanes and the heady fragrance of fresh tea. The highest peak in south India, Anamudi, towers nearby covered in blankets of clouds.
Here you can discover some mesmerising scenic wonders. The Mattupetty Lake where boating facilities are available, is near the Kundla tea plantation and Kundla Lake. Stop by at local markets where you can buy some freshly-packaged tea and spices.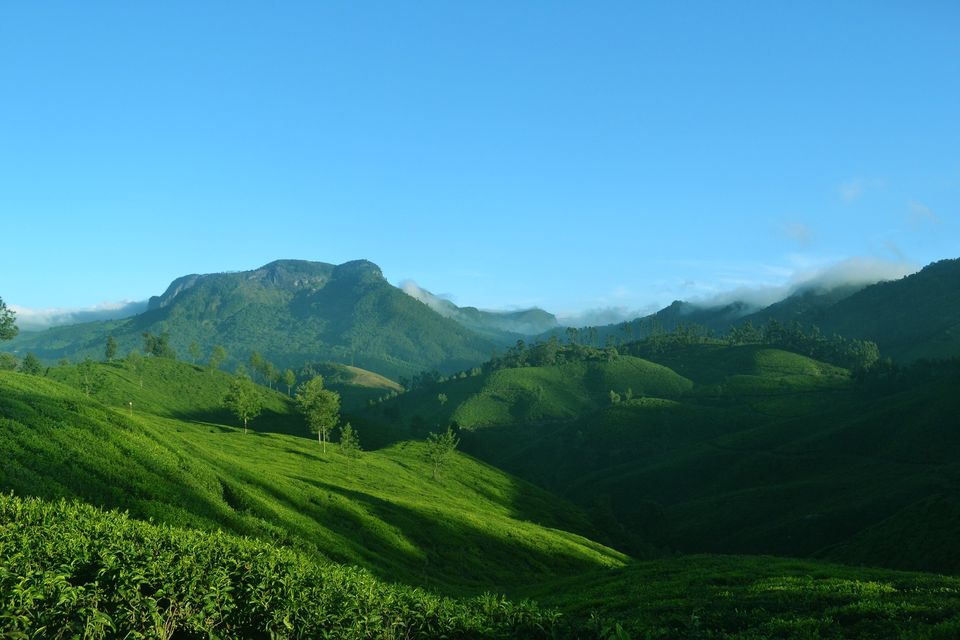 What to See and Do
Rajamalai (Eravikulam) National Park
Home to half of the world population of the endangered Nilgiri Tahr (Hemitragas hylocres), the Eravikulam Rajamala region is a must see for any person visiting Munnar. From here you can also see Anamudi peak, at 8840 feet, the highest peak in the south of India. Including the Chinnar Wildlife sanctuary, the eco systems around Munnar are well known for their medicinal plants and animals like the tufted grey langoor, slender loris, elephant, tiger, crocodile leopard, among many other birds and insects.
Entry time 7.30 am – 4.00 pm
Entry
Indians: Rs. 90
There is a reservation fee of Rs. 50 when you book at the reservation counter, which is open between 9 am – 3 pm at Information Centre.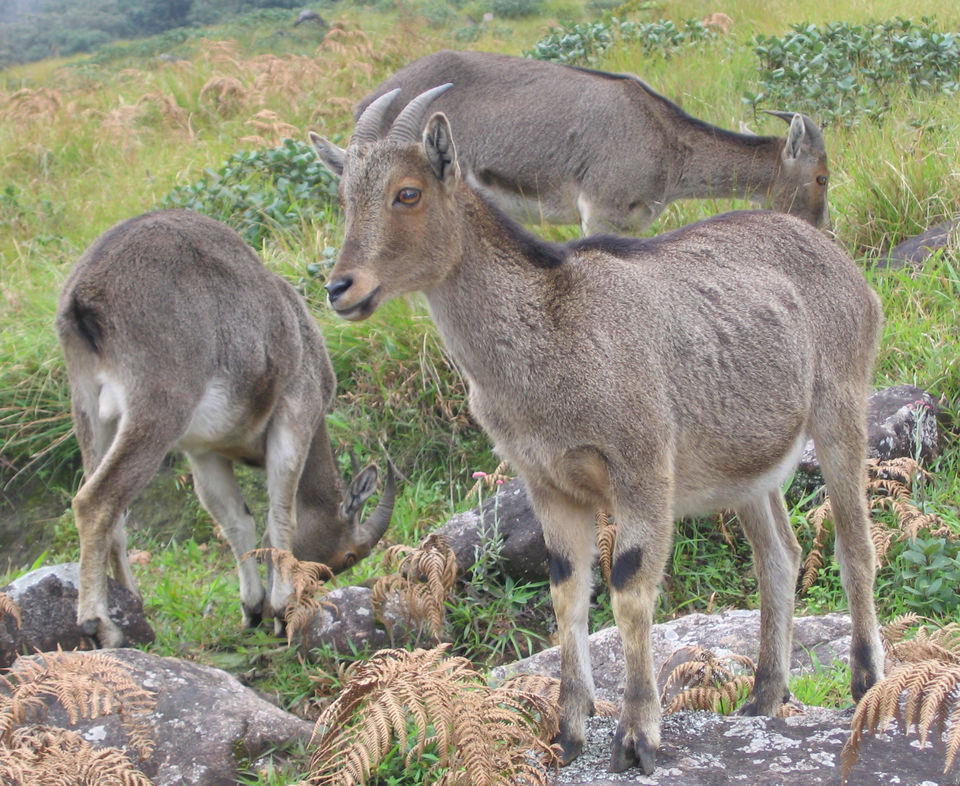 The Kerala Forest Development Corporation (KFDC), offers a daily excursion to KFDC Flower Garden, Rajamalai (Eravikulam), the Lakkom Waterfalls, Chinnar Wildlife Sanctuary, a visit to the Interpretation Centre Karimutty, Marayoor Sandal Division, the Alampetty Caves and Dolmens, and the Tea Museum. The trip is in an air-conditioned minibus, priced at Rs. 1,200, and includes all entrance fees plus mineral water, a memento, tea and snacks at Lakkom Waterfalls and Alampetty, with lunch at Chinnar. The trip is to be booked in advance with a non-refundable deposit of Rs. 500 per person. A minimum of 10 persons is required for this excursion to operate.
Shola Forests
Shola forests are high altitude (above 5900 feet) shrub lands of stunted trees, surrounded by grasslands. The best are found around Munnar. They are home to many endemic species of flora and fauna, including the famous Neelakurinji, whose next flowering is in June 2018!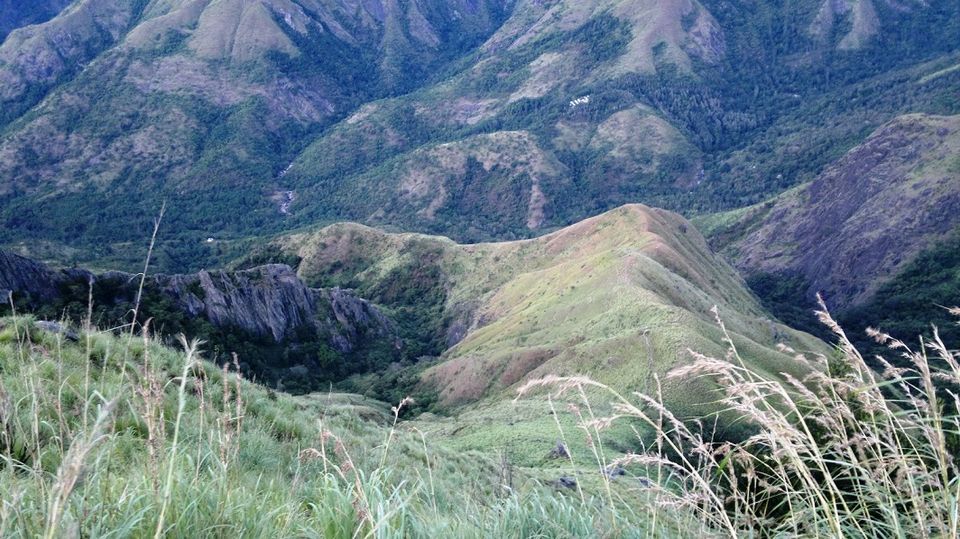 Kannan Devan Tea Museum
A 5-minute drive from Munnar is the KDHP's Nullatanni estate, home to India's first tea museum. Here you can learn about the nearly 100 year tea industry, development of plantations and the processing of tea. It is open from 9 am to 4 pm, and is closed on Mondays.
Ticket cost- Rs. 100 per person.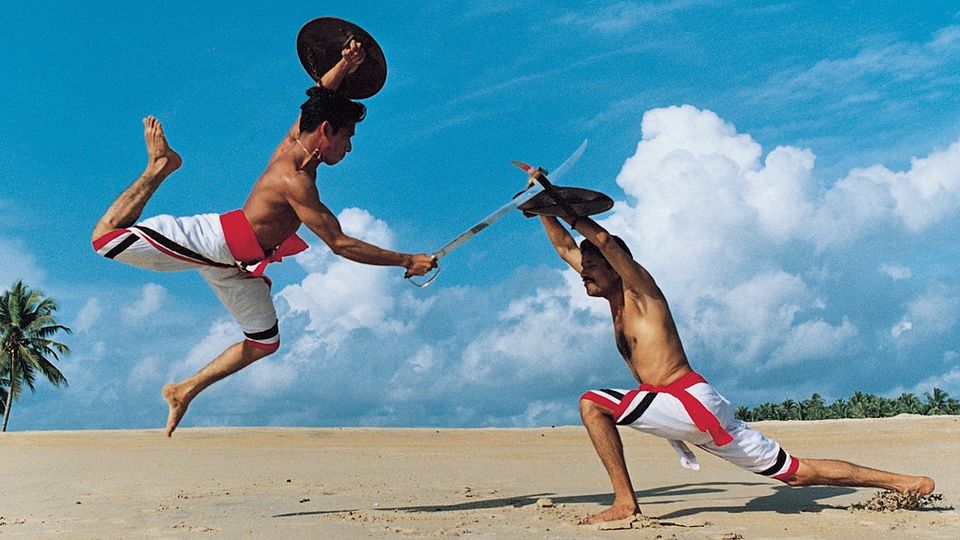 Punarjani Traditional Village
The Punarjani Traditional Village offers daily demonstrations of the ancient Kerala martial arts of Kalaripayattu and the famous dance form of Kathakali. Both performances are well orchestrated. The Kathakali dance demonstration is from 5 pm to 6 pm, followed by Kathakali martial arts from 6 pm to 7 pm. Tickets for each demonstration, either Kathakali or Kalari, are priced at Rs.300, Rs.200 and Rs.250 per person.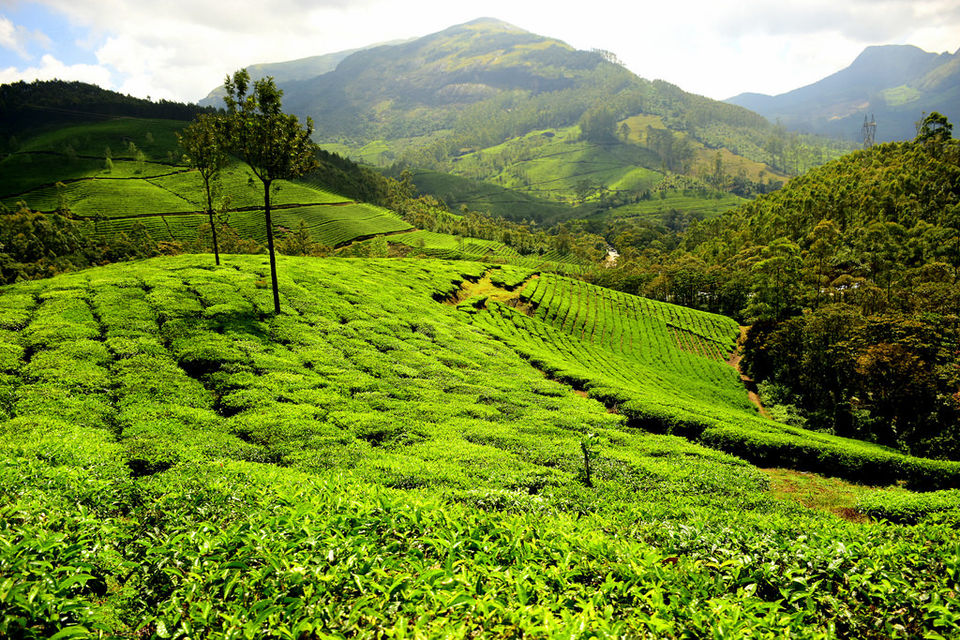 Trekking and Walks
The best way to explore a hill station is by foot. The hikes around Munnar are of various grades, from easy to strenous. Other than the brilliant panoramic scenery, these journeys take you off the beaten track, through tea estates and forests, past rumbling brooks and silvery waterfalls and lakes. Excellent for birding and finding out more about various medical plants and a profusion of insect and amphibian life. Bicycle tours are also available. Prices vary from Rs. 500 per person onward, depending on the route and inclusions.
Extend your Holiday from Munnar
Alleppey
Referred to as the Venice of the East, Alappuzha is a network of lakes, lagoons and rivers. It is well known for its boat races, houseboats, coir industry and marine products. A single characteristic of this district is the region of Kuttanad, called the rice bowl of Kerala, and one of the few places where farming is done below sea level. The complex network of lagoons, lakes, rivers and canals fringing the coast of Kerala forms the basis of a distinct regional lifestyle. Here you can take a cruise on the emerald palm fringed backwaters in a comfortable double room, with an attached bath. There is a lounge and an open area where one can relax and watch the world drift by.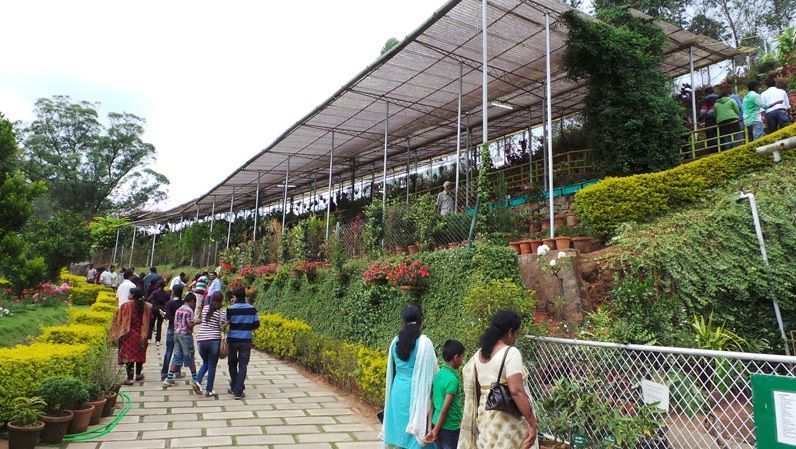 Access
Airport
Kochi 130km
Madurai 150km
Railway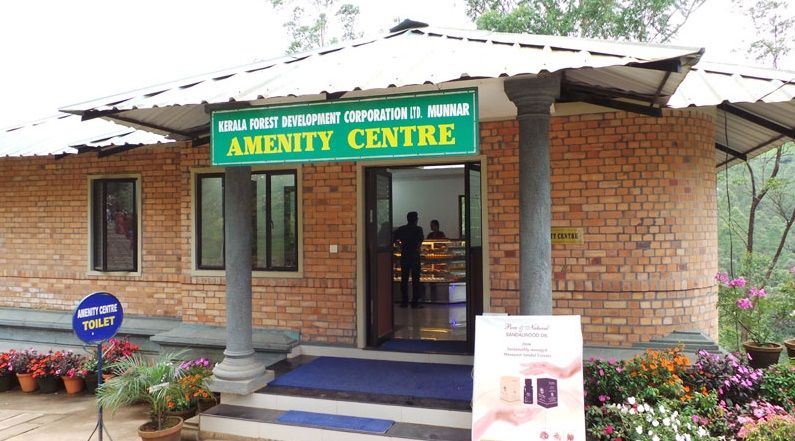 Best Time to Visit
Munnar can be visited around the year. During the rainy season, from June to August, treks are not recommended without anti leech socks.
Budget
You can reach Munnar by bus from Kochi for a little over Rs. 100 per person, as well as by air-conditioned car for Rs. 5000. There is a range of accommodation to suit every budget, and wholesome meals can be had at inexpensive local restaurants.
Accommodation is available from Rs. 1000 per room per night up to about Rs. 10,000 per night. Hiring a taxi or jeep cost around Rs. 3000 per day.
Budget about Rs. 3000 per person towards the price of activities for a four day stay, like the Kalari demonstration, entrance fees to places visited, boat rides, and the like. Transportation costs to and from venues is separate.
Read More
Have some tips or travel-related questions? Visit the community forum to ask questions, get answers, meet other travellers, and share your advice. Please click the web-link 'Tripoto Community' above.