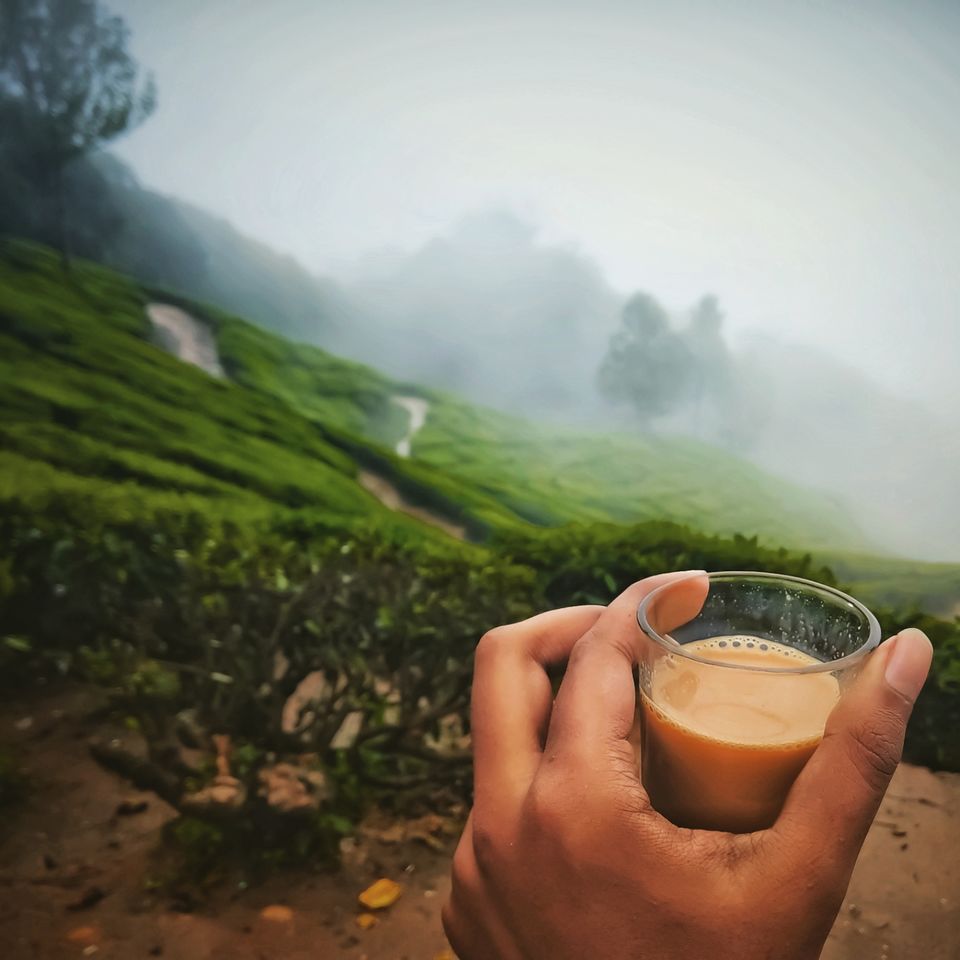 DAY 1 started pretty early as we stared our journey from Kochi which is around 130km from Munnar.
It just took us an hour on bikes to escape the city hustle & to reach into the calm & fresh vibes of the mountains. However tiered you are the breeze in the mountains have the remide for it. As we ascended on our way the sky started turning orange & the sunbeams peeked through the mountains. Watching a sunrise from the top of a tea farm mountain with a cup of tea in hand, the feeling is beyond one can express in words.
We reached our hotel at 8 in the morning, and decided to take rest for 2hrs, after that we had our breakfast went to explore munnar.
Munnar basically has 4 directions to explore and each route takes around 1 day to cover fully.
On day 1 we drove towards the most famous Top station direction. Which has ECHO POINT, MATTUPETTY DAM, TOP POINT on its way.
The curvy roads covered with tea plantations around, with mist even on day time seems magical experience, that too when you are on your bike,
But the most famous way that most people opt for moving around are jeep. Covering all these destinations on day one we moved back to our hotel which was in the center of the town at around 5pm as it gets dark preety soon on hills.
On day 2 we went on a short trek on the hills, which was for around 3-4 hr and then went to a waterfall and took a dip in its chilled water was so fresh and clear. These two places took the whole day with few view points on the. This was our last day as on next day we had to leave early morning.
In my opinion Munnar is a must visit place once in your life time. There are lots of other activities that can be done here like elephant safari, jungle parks, rose gardens, camping in the hills etc.