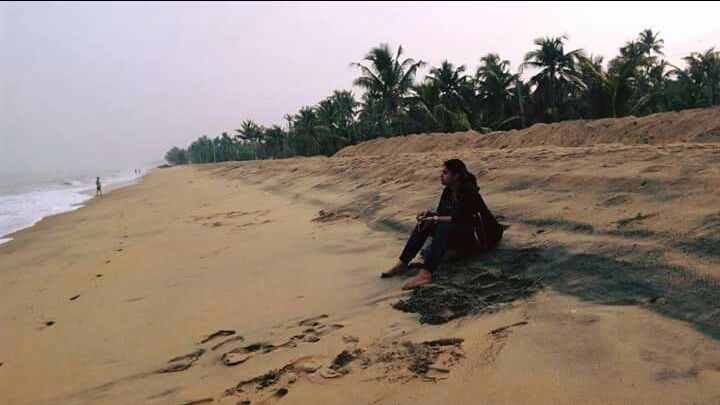 A short trip to the Vypin beach
Early morning 5.30. I woke up to head out to Vypin beach. Haven't been to a beach this early before (evening is my usual time) so was wondering what to expect. Nevertheless, with all positive vibes , stepped out.
I reached by 7am (thanks to my bestie who is always late ;) ). Vypin beach is among the few clean beaches I have been to in Kerala. Dark deep blue waters and golden pristine sand.
The biggest suprise was when I saw fishermen hurling nets for their first catch standing on the beach! I always thought fishes could never come this close, proving that the waters were pretty deep. 
It was a beautiful sight to see, half an arm's length Grey Mullet ("Thirutha", as the locals call it) jumping off a kid's hand who seemed an apprentice ,running behind the older fisherman.
Tiny crabs popped up to greet us often, as I had my feet sunk in the golden sand onlooking the waves. 
Driving back with the much needed peace from the mundane monotony, Vypin beach would definitely​ stay with me for a while.
#Bitbythetravelbug
Travel is not about the duration or distance,but the experience. No two experience are the same. :)