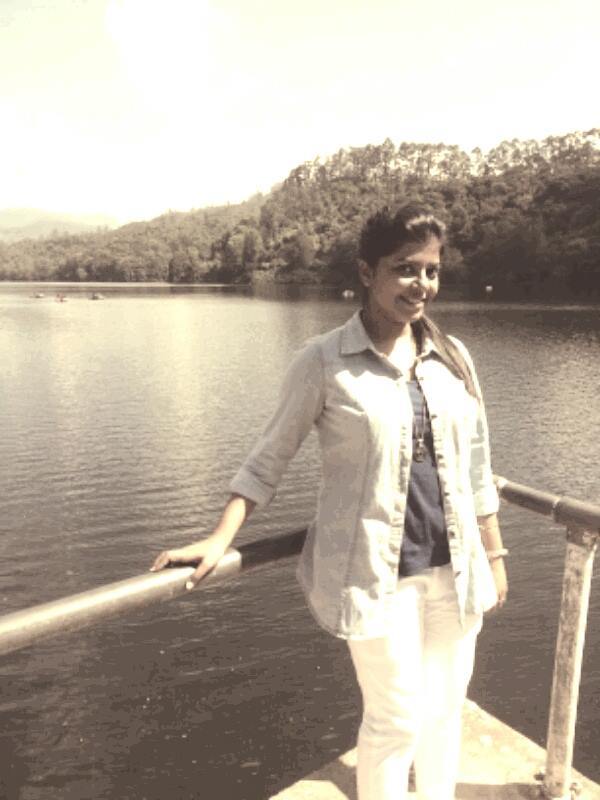 My 1st girls only trip.
It was December and we had to plan out something for New Year's. We just did not want to go with the mainstream "let's party in some club" plan. We were looking out for a different yet exciting plan to start the next year with. Keeping in mind that we are going to have almost 4 days holidays in a row, we did not want to waste even a single day. Thus the plan of a girls only trip kicked in !
The plan was made quite spontaneously: 3 girls, Munnar, Kerala be the venue; and the bookings were done immediately. 2 days later started our journey. The New Year's Eve was spent in the Volvo, managing to with each other in a tight hug. 
The next day we arrived at God's own country: Kerala! It was sincerely beautiful, the entire place. The greenery all around in form of valleys and hills, the super awesome climate to soothe your mind and heart and a variety of people from all over was just spectacular.We checked in our pre-booked hotel, and just could not wait to start the scenic view after a quick breakfast and freshening session. The entire day was spent in visiting wonderful places, like a damn, a lake, a few mountains and some specific and popular sight scene points. The evening was special and glorified with 2 back to shows of live kerela martial arts and Odissi Dance. the entire days experience was just heavenly. We called it a day after having mouth watering Kerela delicacies at a specifically chosen local restaurant.
Day 2 started with a bang. We were all set to strat off our shopping spree of the kerela's most exotic natural spices (exclusively available only in Kerela). The day was well spent with a lot of shopping,  a few more hilly sight scenes and ended with the most relaxing Kerala hot oil massage.
The most amazing and overwhelming part of the entire journey was, although the entire place was made up of the same climate and greenery, every second place amused us with the glory of the beauty it holds by bringing the clouds down on earth to touch its very own green.
Munnar , Kerela is called God's own country and I do not doubt it anymore!