It's our second honeymoon and almost every newly married couple would have gone there or at least known the name. I myself have recommended the place to at least a couple of people.
Day 0 - The another Mangalore train
3/17/2019
My usual habit is to take Mangalore Express which runs at 17:00 hours from Chennai. I've used it in a number of occasions, while visiting Chikmagalur and Wayanad but this time I chose the night train as Vythiri Resort had a late check in time around 1 PM. We chose 2 AC this time. It's been long time since we went by 2 AC. The seats were very cramped and not at all comfortable like before. On top of it, the train ran an hour late.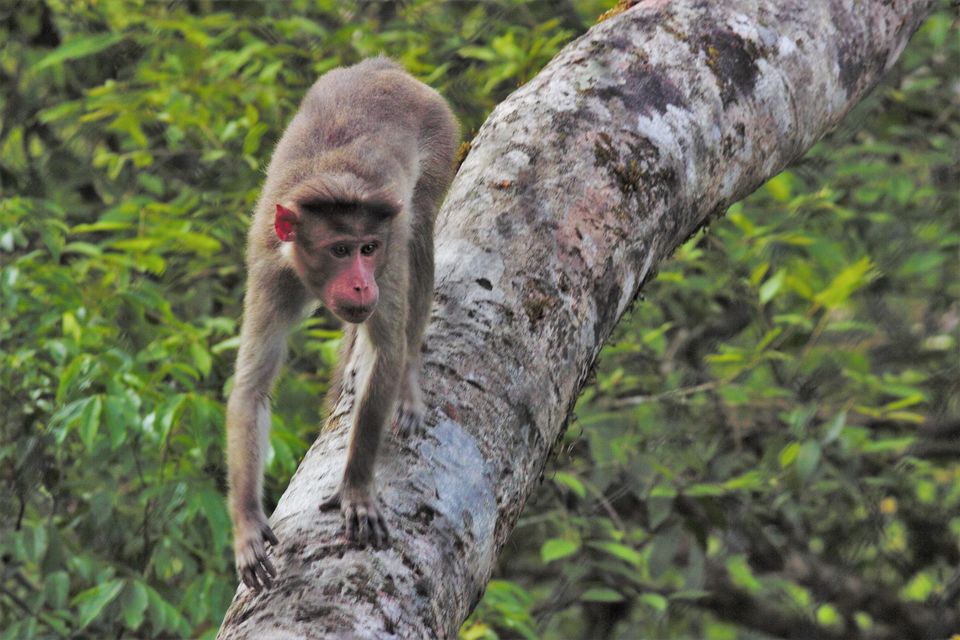 Anyways knowing that ID had been opened in Central I got excited and couldn't resist buying their Erra Kara Dosa. Don't know what's that Erra means. I bought it way too much time before the train started and I have the habit of eating only after the train starts so it had got cold by that time. It was spicy too. We had it along with our packed Podi Dosa and went to sleep.
Day 1 - Check in trouble and Tree House experience
3/18/2019
Having known the previous week what defining hospitality means in Evolve Back Kabini, the check in process in Vythiri Resort was such a dab. Unfortunately, as we had been to the best of the place we couldn't stop our mind from constantly comparing it with our previous experience.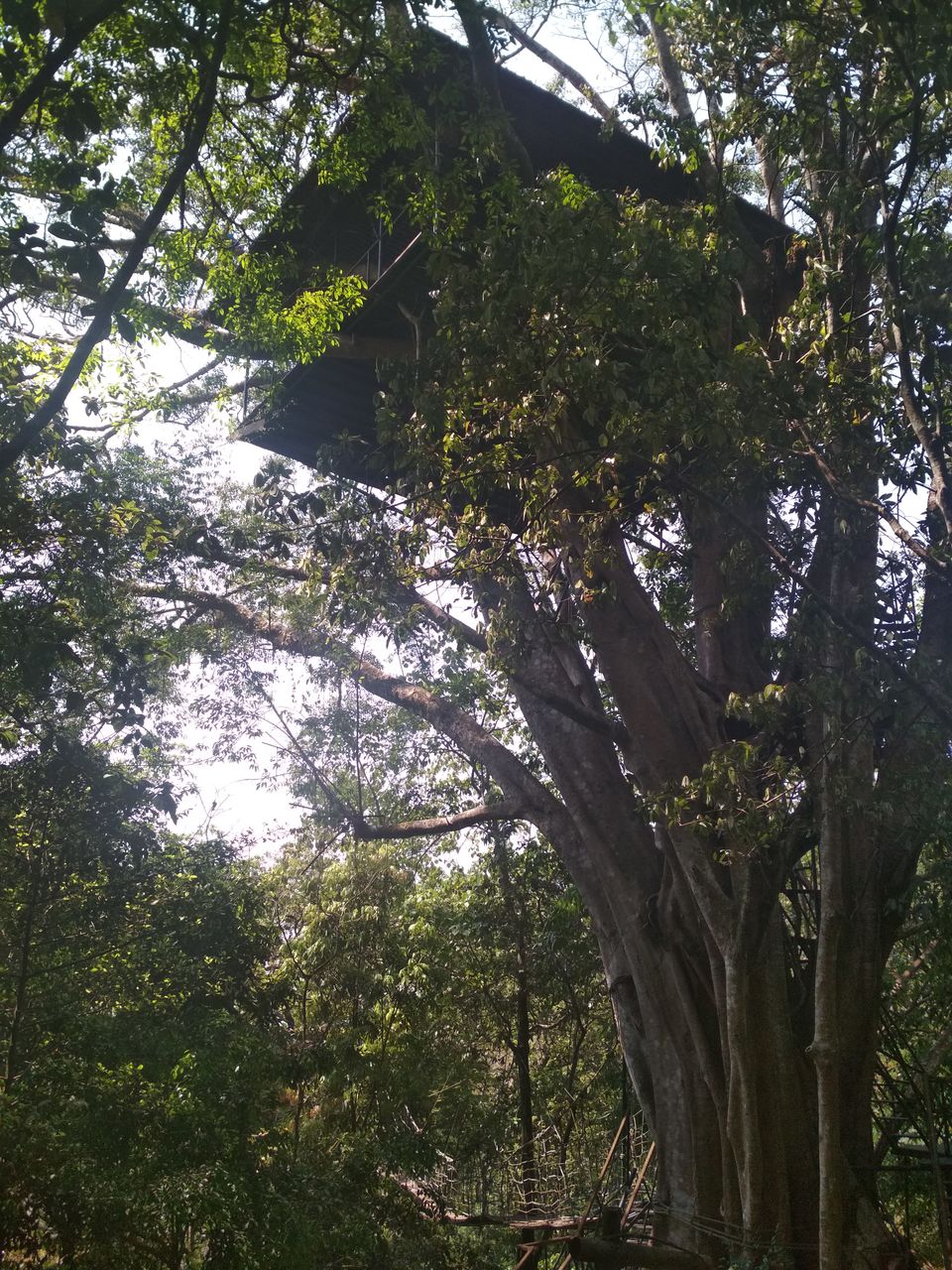 Our cab had arrived on time and we reached Vythiri by 11 AM I suppose. It was already crowded at the reception area. As soon as we were in we were asked for remaining money of two thousand and our photo identity cards. The above point is to be noted. In our previous experience we were given a seat, juice, some time to relax and only then the ID card checks happened. That meant we were at ease but here we had to submit everything before we even got a seat. These are the small things which the premium resorts have to work upon.
Then we were given a very good briefing by Mr. Gopalakrishnan. Both my wife and I became a fan of him. We were given a lot of documents and a Vythiri Passport, which I liked. May be they could do away with so much paper work when they already have a passport. This too is a way or responsible tourism, by saving paper work. We were told that check in in tree house would happen only after lunch so we had to wade off two hours' time walking around the property and waiting hungrily for lunch. I started getting headache and was getting restless with the wait.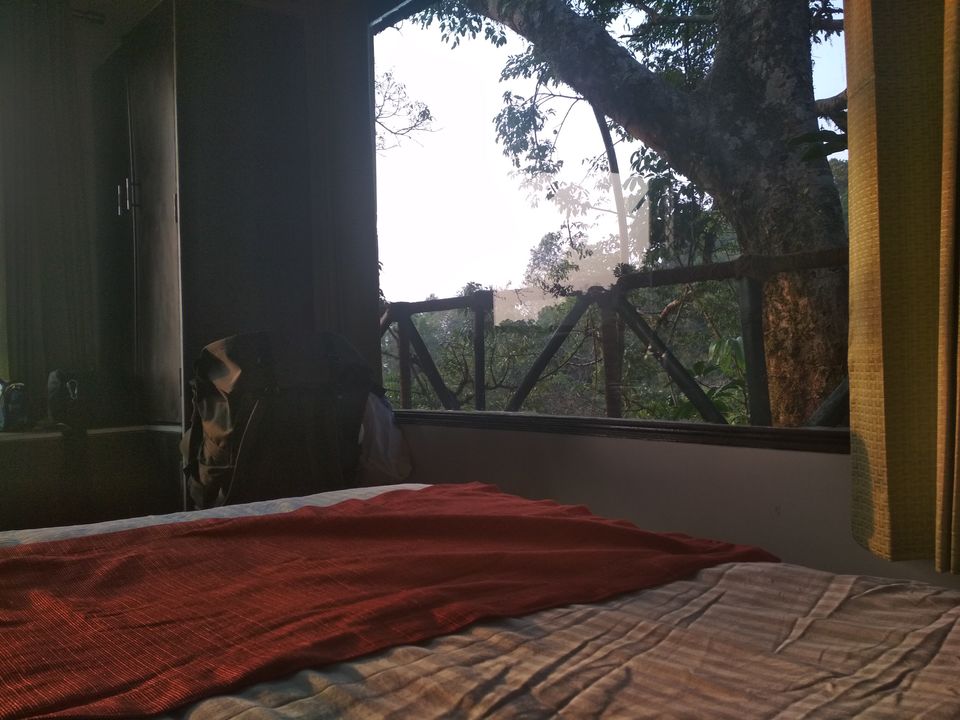 The lunch place was beautiful and the spread was decent. I wasn't in a very good mood to enjoy lunch so had something to fill my stomach and got on jeep to Tree House. We shifted our luggage to one backpack as heavy luggage were not allowed in tree house. We were told that ours was the highest tree house so we were happy as well as excited. The journey to tree house was short but interesting. Walk to the house was even more interesting. As soon as we entered the tree house we hit the sack.
We woke up around sunset and observed how beautiful the surroundings were. we sat there seeing the sunset from the balcony. The tree house feels tipsy but it's fun that way. I thought it would be a tree house just for namesake but it was around 80 feet high and was a real tree house.
We called out for the jeep and went to the main area, tea was over by then. They have strict timings for food. So it got over by six. We just lazed around and proceeded with our favorite activity of Ping Pong. My girl improved a lot since our first honeymoon. Right at eight we went for dinner and had our fill. This time we were more relaxed and ate quite well.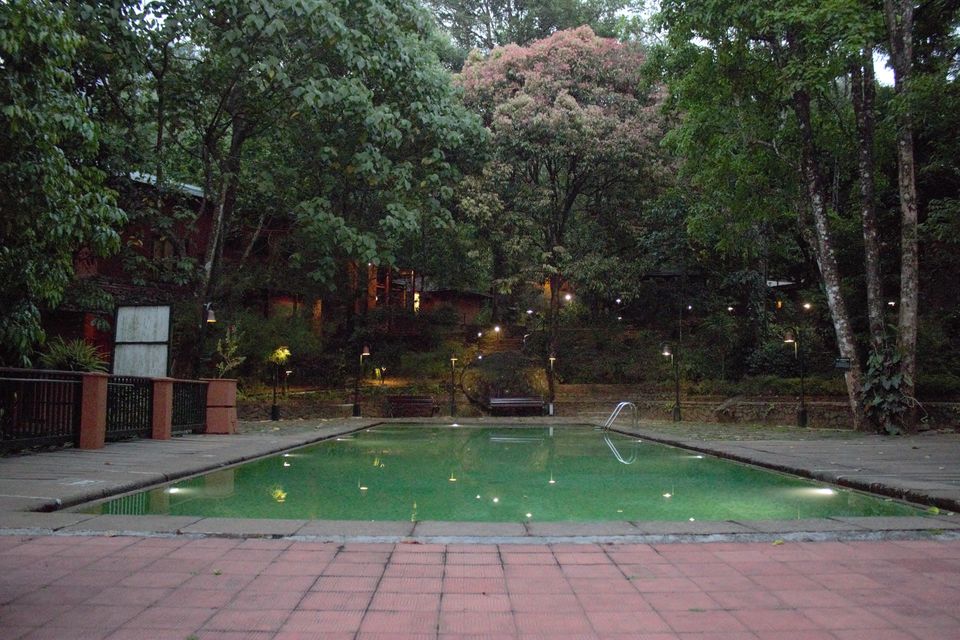 The return back to tree house in the dark was quite thrilling. We opened all the windows and shut down all the lights. The stars and the moonlit branches could make anyone a poet. It was so lovely. Around 4 AM my girl woke me up to look at the moon which she was intently staring at, though I didn't heed to it I guess she continued with the staring activity for quite some time.
Day 2 - Honeymoon Pool Villa
3/19/2019
We woke up quite early and sat there sipping tea and enjoying the activities of monkeys around the resort. They were wild and funny. All through the night we heard sound from roofs. I guess they were the culprits.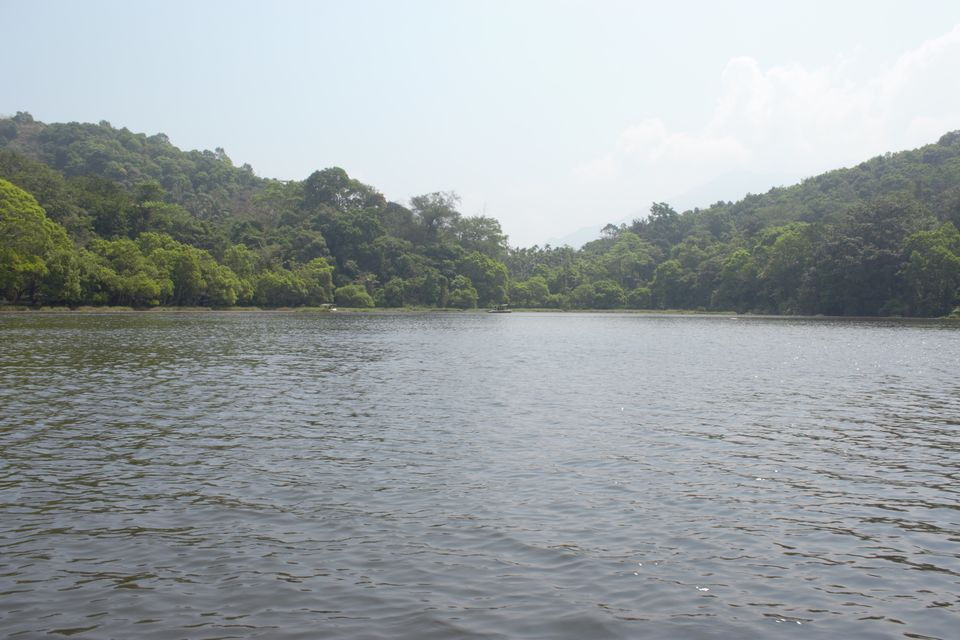 After clicking some photos and taking videos we proceeded for short complimentary trip to Pookode Lake which I had already been when I went to Wayanad to trek Chembra peak. It felt horrible that time with huge crowd, this time it felt horrible with no crowd. Anyways we took a boat and went pedal boating around the lake. We took an executive boat which meant there would be a roof on the boat, that saved the tyranny to some extent. Next proceeded to Lakkidi View Point which again was nothing interesting in hot sun but shot some mandatory photos and returned back.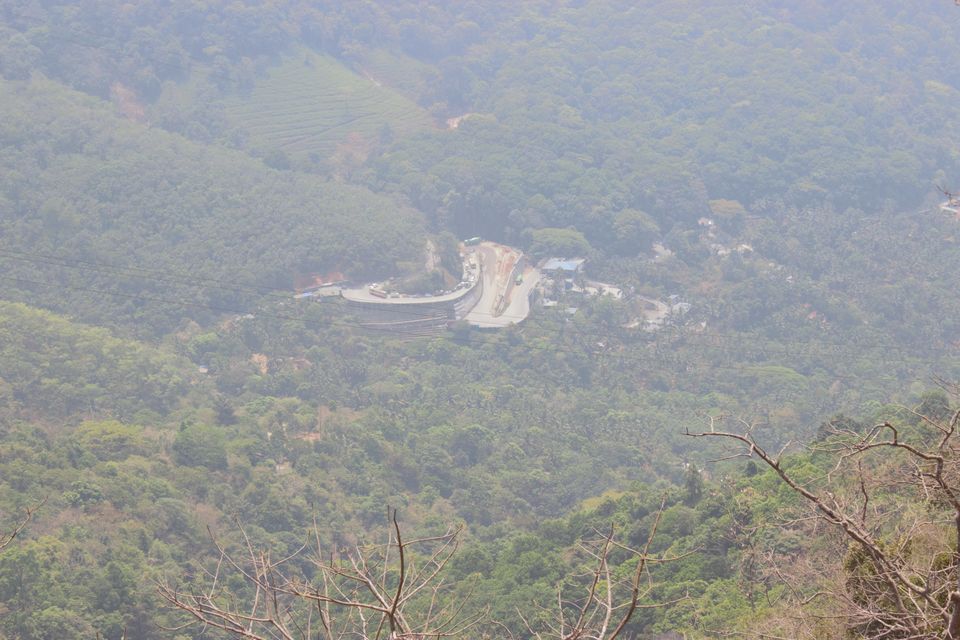 We directly went to lunch place and ate well. There were few new dishes and few were a repeat of previous ones. While having lunch I was thinking about three trekking options which was there in the package. Post lunch I asked the reception about those. They said that the morning one is a proper trek along the stream, afternoon one is a property walk and evening one is a trek to tea plantation. We had massage booked for 5 PM so was in a dilemma whether to go for trek and postpone the massage to 6 PM. But thanks to my better half who helped me take the decision of dropping the trek as its only tea plantation. We decided to go for next day's morning trek.
We then checked in the Honeymoon Pool Villa, this time the room was quite huge and lovely. The room with glass flooring with pool at the bottom was awesome. We took photos and videos of the place and thoroughly enjoyed the stay. While my wife took a nap I opted to go for a swim. The water was colder than I expected so I had to brisk swim in order to not feel cold.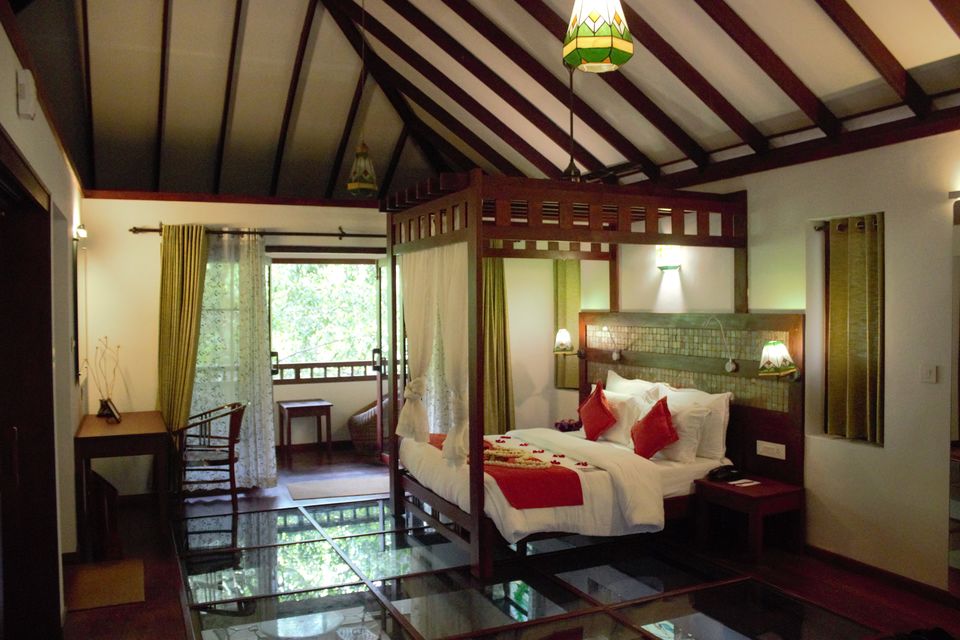 Back from swimming we went directly to SPA where we had Aroma Therapy which was done very well. The masseur applied great pressure and was so stress relieving. That went for a good sixty minutes. They asked us to take bath only after an hour so we had to miss the dance program which was a special one for that day.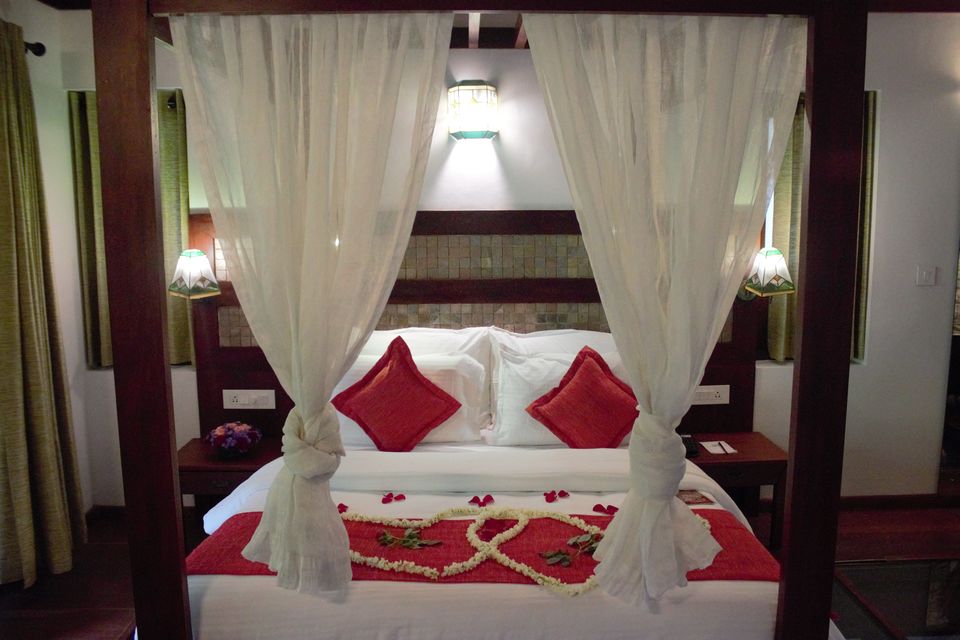 We took bath and went for Candlelight dinner. I liked the ambiance where we had to sit side by side instead of opposite to each other. Plus, the food and service was terrific. Even the cake which we started with was very good. We didn't have much of the cake and asked to parcel it but it was missed.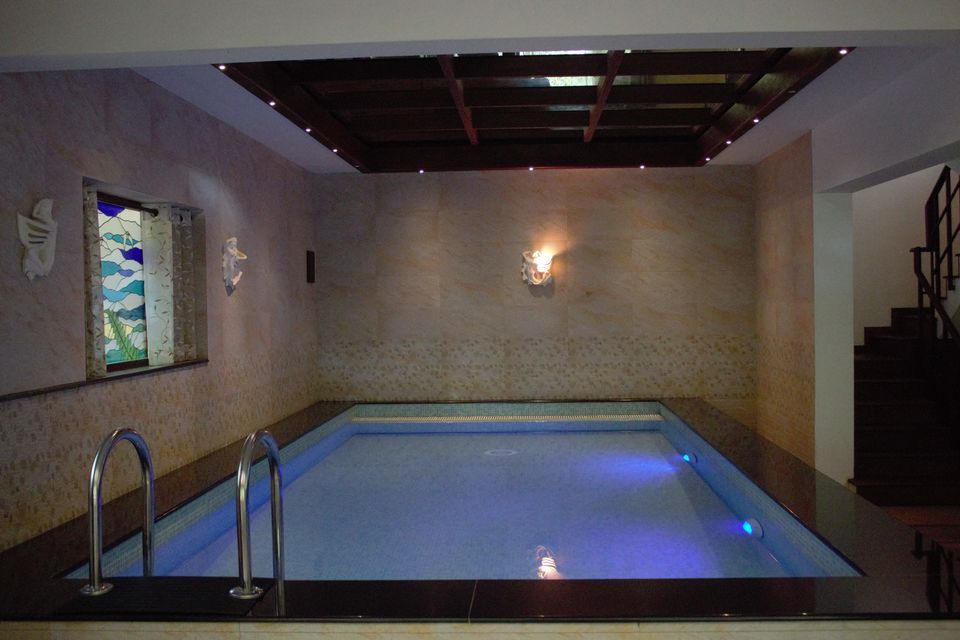 After a fulfilling dinner we came home and asked for water bottles as ours had got over. The glass water bottles there are great. In addition to that a fruit basket was given to us. We had a good night's sleep in the final night.
Day 3 - Trek Day and check out
3/20/2019
We woke up on time for the trek and got ready. There were two more ladies along with us for the trek. We were joined by a trek leader to take us through the forest. The trek started at the jeep point where we took off for tree house. We went in the same track and started tracing the stream behind one of the tree house. The trek leader was very engaging and kept us interested in the trek for the whole duration. It was a thoroughly enjoyable experience, by the far the best experience in Vythiri. Me being a trekker and taking my better half for first trek that too with a leech bite was very special to me.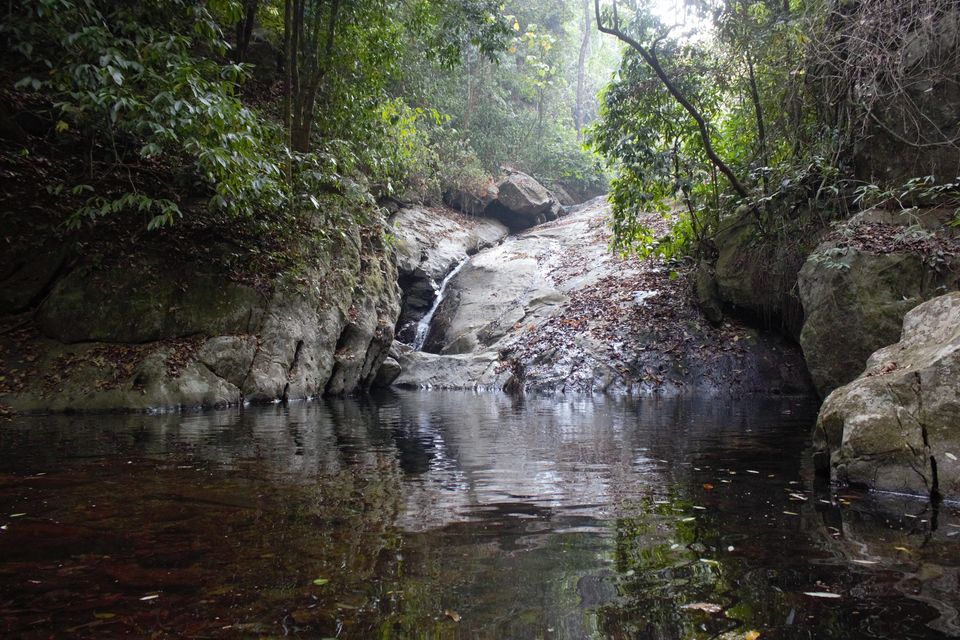 We came back and had a hefty breakfast for one last time. We tagged along with our fellow trekkers and the breakfast was an enjoyable experience. We went to room around 10.30 AM and got a call reminding us about the checkout time so we had to quickly take bath, pack our bags and get out.
We asked for a late check out but they said all rooms were full, well... it didn't like so from the outside. Anyways we spent next few hours in the gaming zone, watching movies etc. It started raining around 4 PM when we were about to start but anyways we started at 4.30 PM as promised. The managements attitude seemed to be changing with every passing minute that we were over staying so it was getting a little bit uncomfortable but we didn't have a choice as our flight was booked late.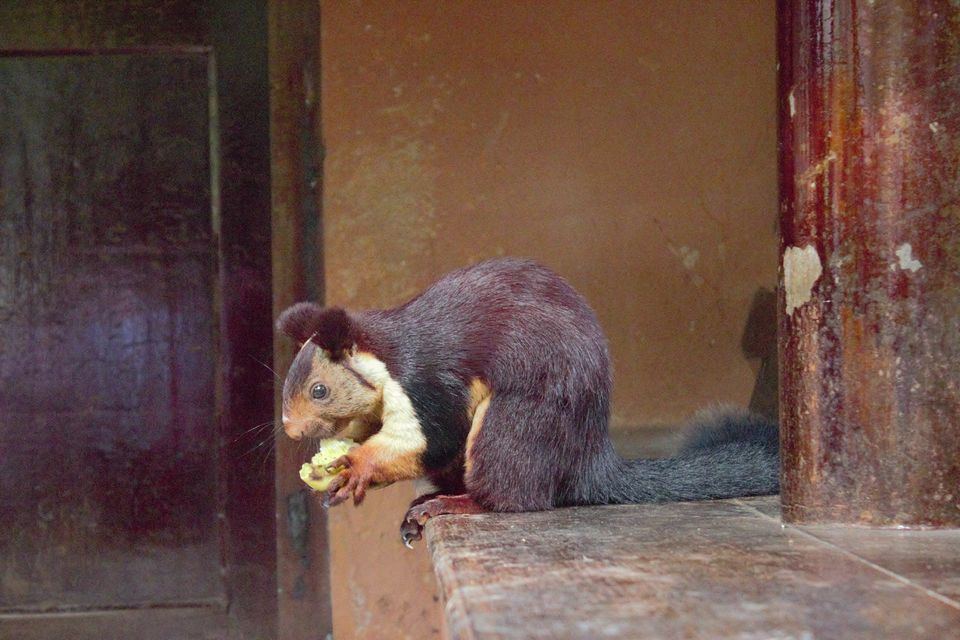 The drive to Kozhikode Airport was fun, through villages and good sceneries. We asked to go to a dinner place and then to airport but we were told that we had to pay extra for that so we avoided that. Kozhikode Airport was literally empty but was very neat. Again we spent time watching movies, it felt great to be there. Those four hours just flew by.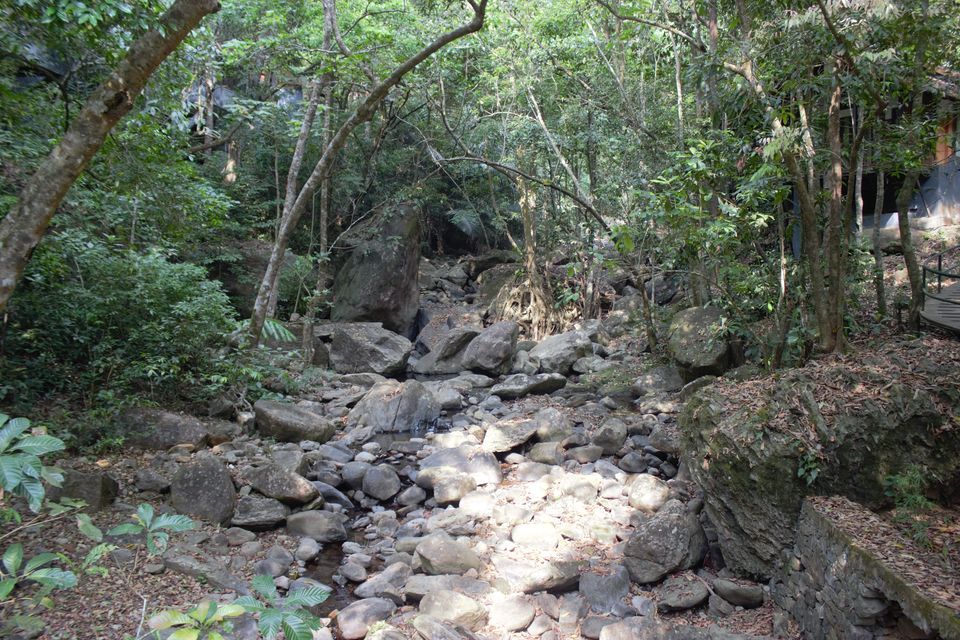 Our flight was a 2*2 cute one in which we continued watching movies (duh!) and came home well before time. Well nothing feels sweeter than home.