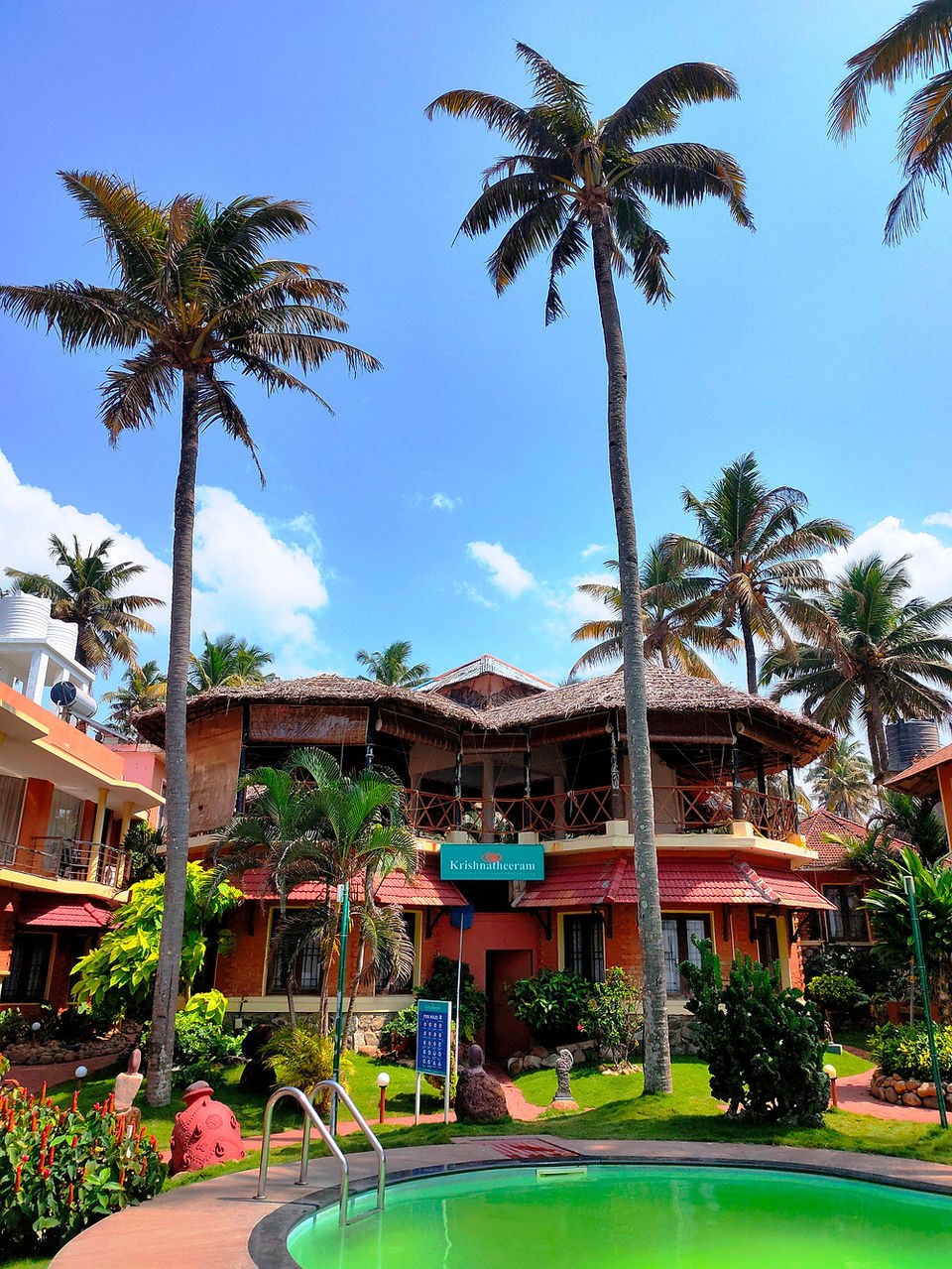 Location : Varkala
Date : 26th Jan 2022
Talk about perfect location and amenities - Krishnatheeram has it all. This is in the prime location of North cliff having an easy access to all the activities around. It is set on the coastline, overlooking the beach and the cliff.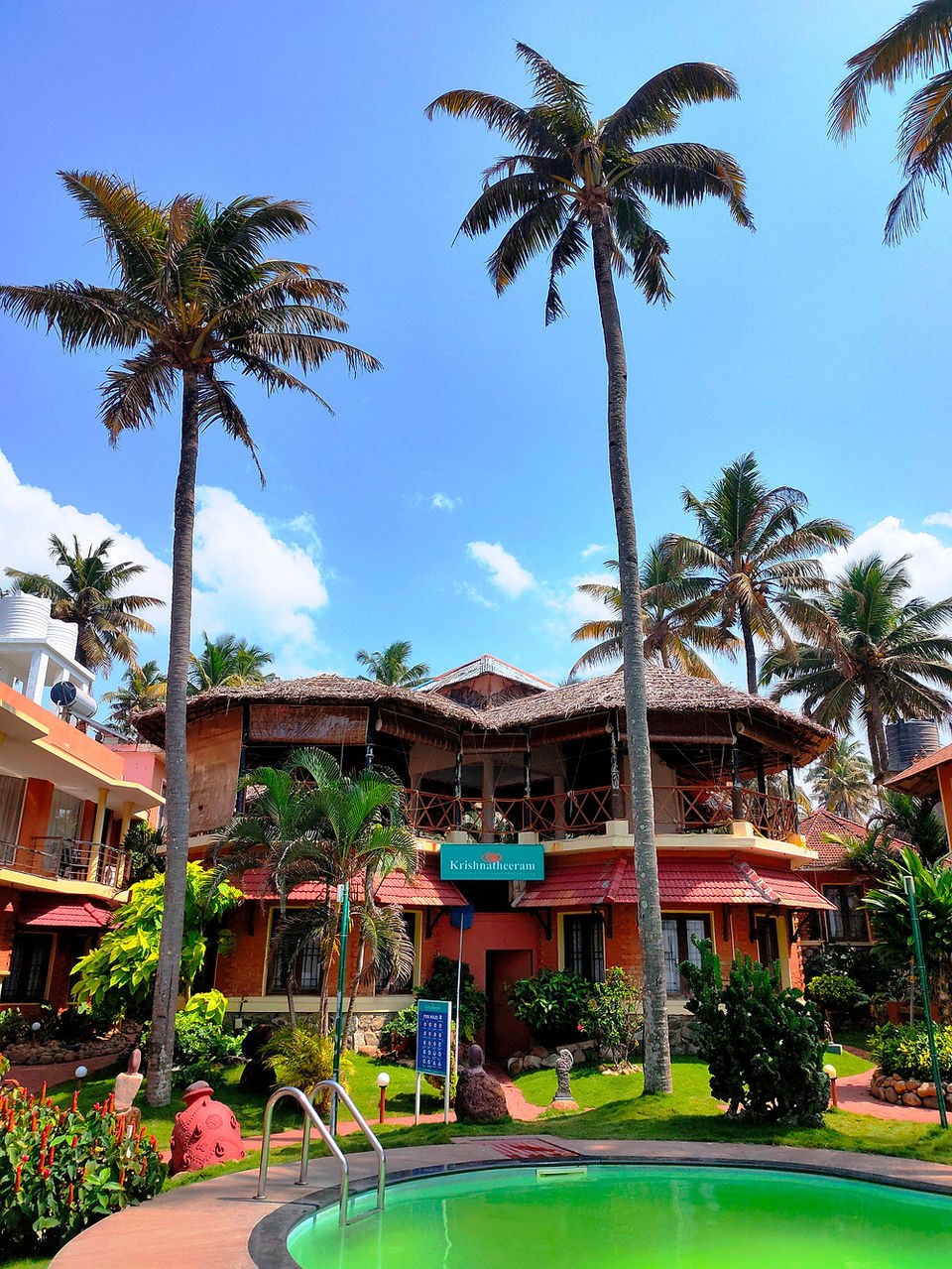 The rooms are made in a cottage like structure in red brick colour making it look rusty and charming.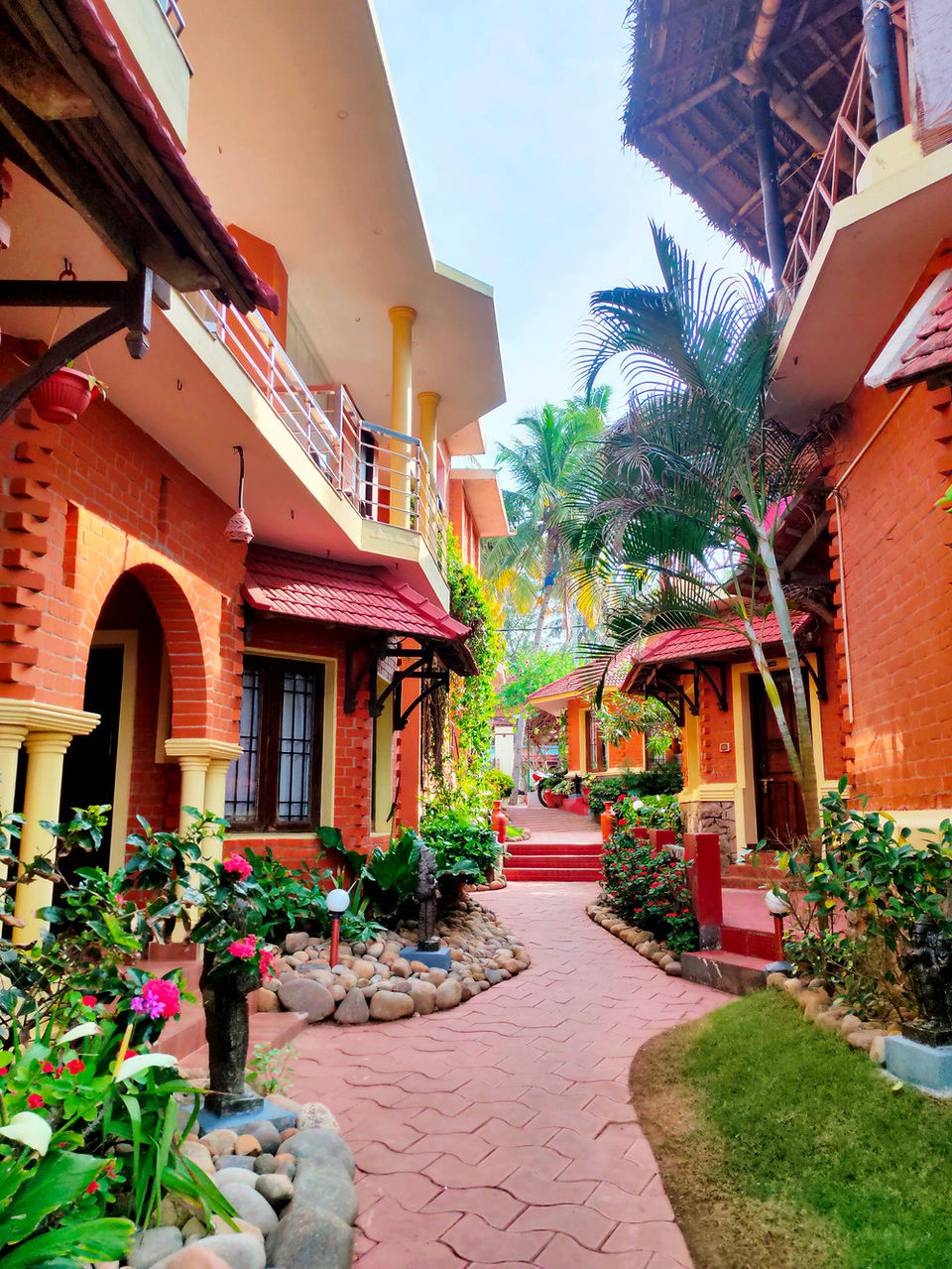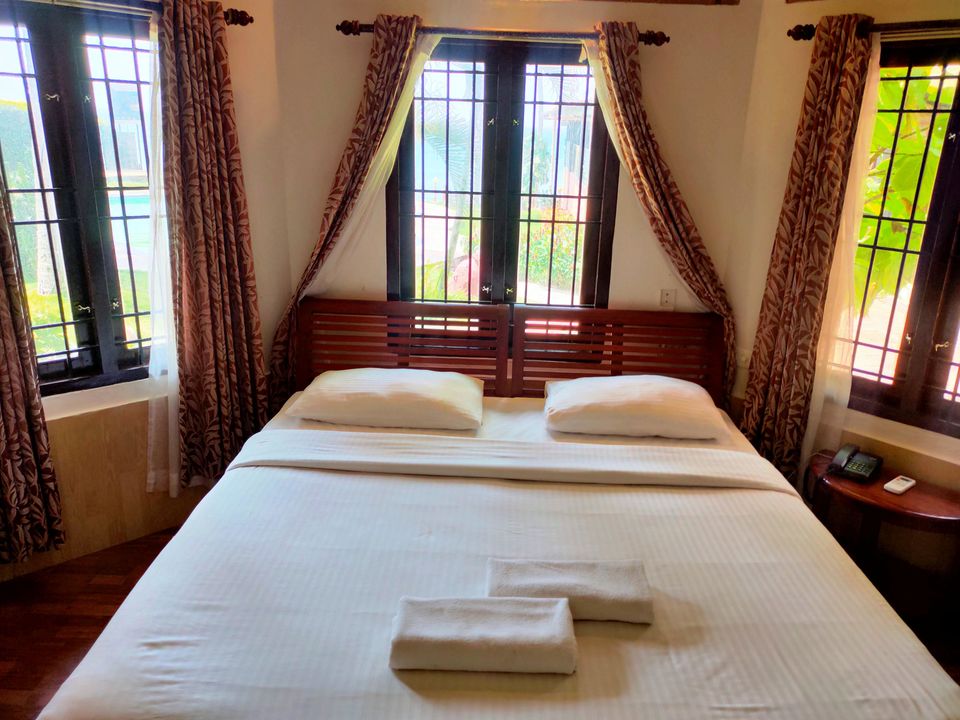 We stayed in their Greeshmam room category. It had a pool view and a sea view. These rooms are built with wood and coconut leaf roofed. Rooms also had a sit out area.
They have a small restaurant offering a good view of the cliff. For breakfast, there was a choice to select from – Set dosa with Sambar and chutney and preparations of eggs.
Breakfast could do with some improvement and variety.
Apart from this they also have an entire block of rooms dedicated only for #Ayurveda. These rooms do not have sea view but a Herbal garden view.
They also have two more room categories called – Vasantham Sea View and Hemantham Sea Side( without the view)
All rooms are wifi enabled.
The resort has a YOGAVEDASHALA or the school of yoga where the guests can experience yoga and meditation. They also have an advanced clinical yoga programme by incorporating the doctor and yoga master.
Krishnatheeram has various Ayurveda packages as well depending on individual requirements and needs.
http://www.krishnatheeram.com/ayurveda.php?content=ayurveda

Pros: Spacious rooms, best view and access to the beach and cliff
Cons : Breakfast could do with some improvement.
Note : There is no television in the room.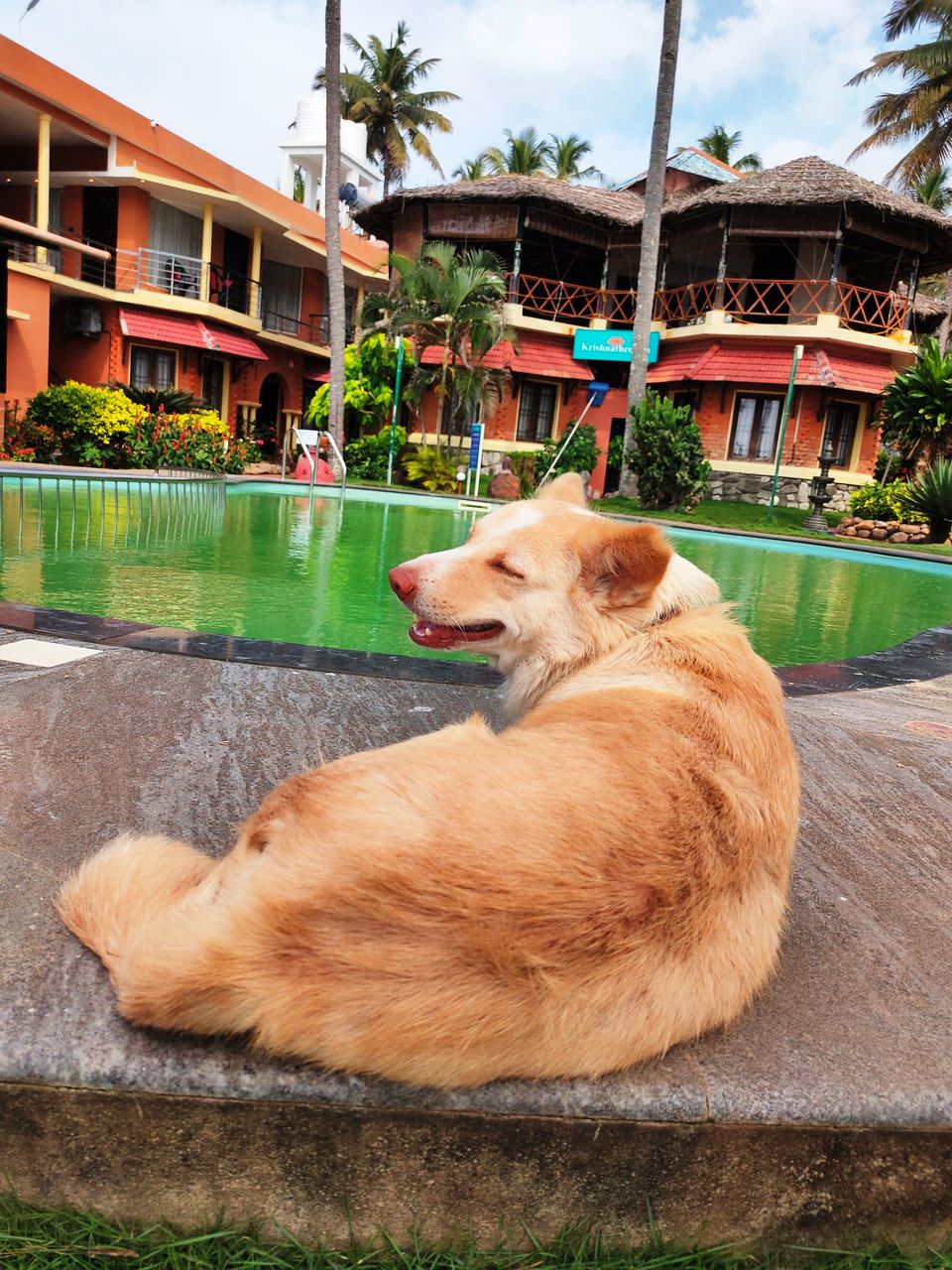 Here are all the details for Krishnatheeram Resort.
Address : North Cliff, Thiruvambadi Beach, Varkala, Thiruvanandapuram, Kerala 695 141
Website :http://www.krishnatheeram.com/
Contact Number : +91 470 260 1305 | +91 8113932211 | 8113934411

Verdict
Overlooking the sea and the cliff , this Ayurvedic beach resort could not have had a perfect location than this ! Recommended.
Rooms : 5/5, Ambiance: 5/5 , Food : 4/5 ,Service : 5/5