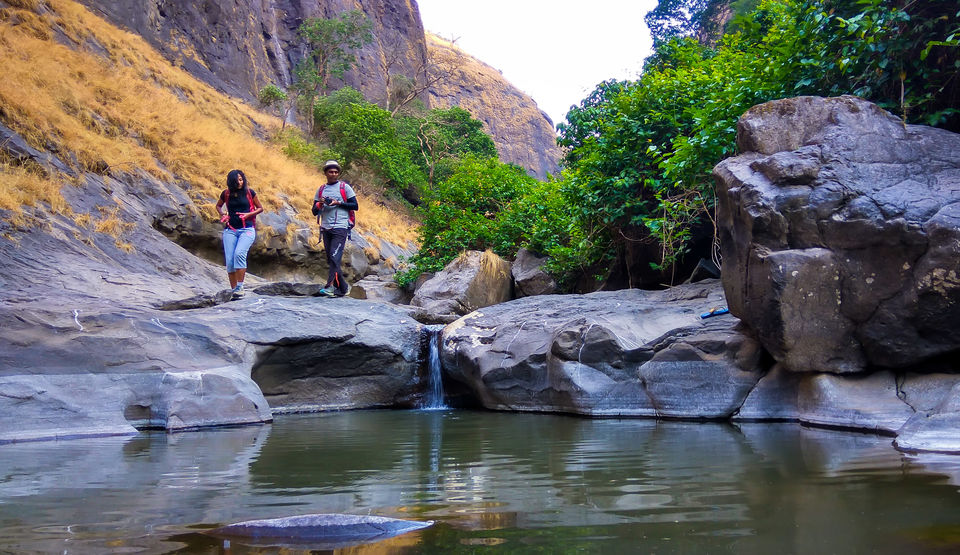 Ever been wandered into a forest so thick with green trees where the way looks same in all directions?! when the actual odyssey is to find a pool hidden deep in a valley, that very few have dared to explore, even better very few have actually explored without being lost. The passion for exploring combined with the unending energy had finally given off the beauty of the pool that is hidden deep in the lap of nature. The hope of the possibility of finding the pool took us through an exhaustive retracing of 5 hrs after being lost for more than 2 hrs. Finally with the sound of the small water stream flowing took away the effort and exhaustion of the trip, as we followed the stream we found one of the most beautiful pools surrounded by rocky mountains in 4 directions.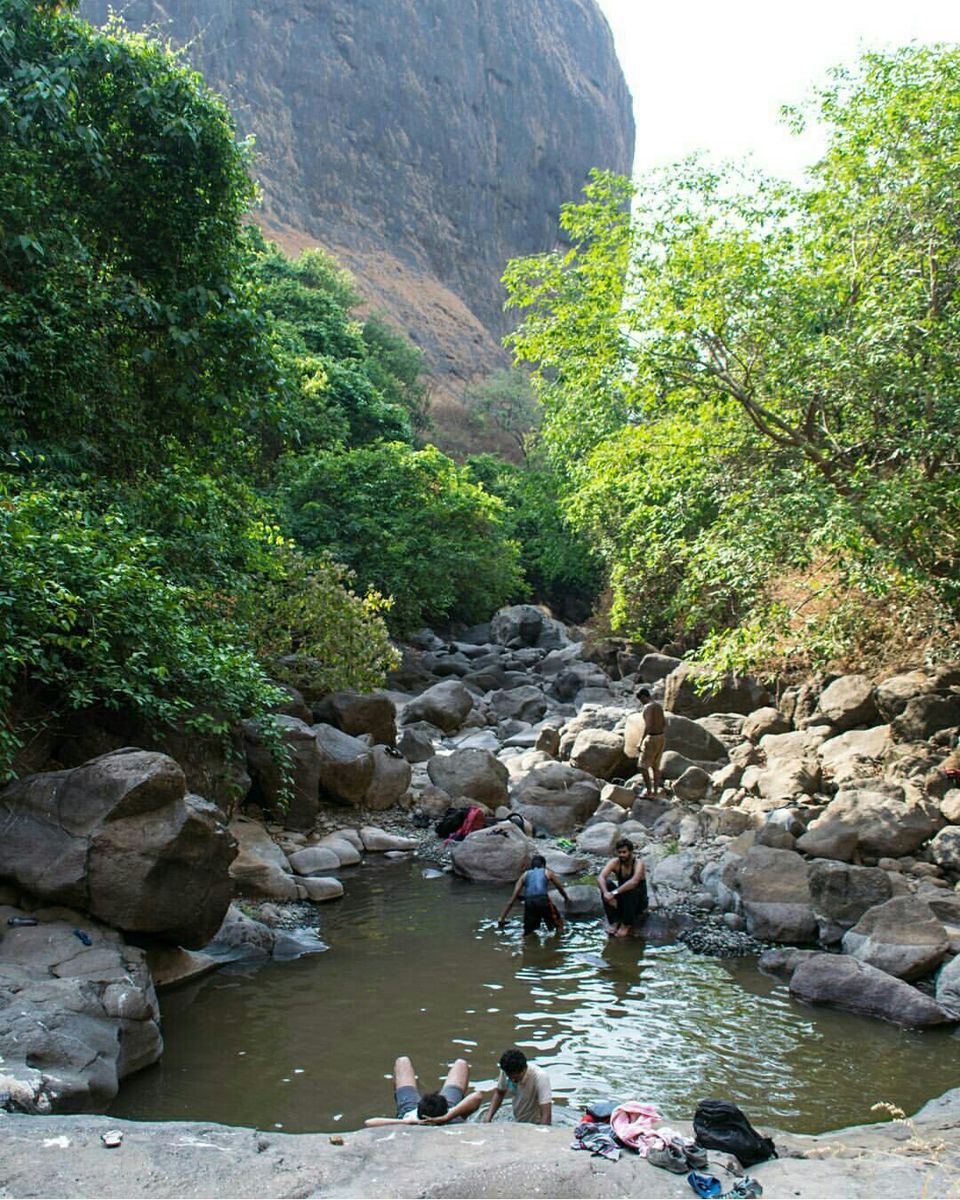 The name "Plus valley":
Because of its shape as the outline of a plus symbol '+' and the intersection point is where the valley lies.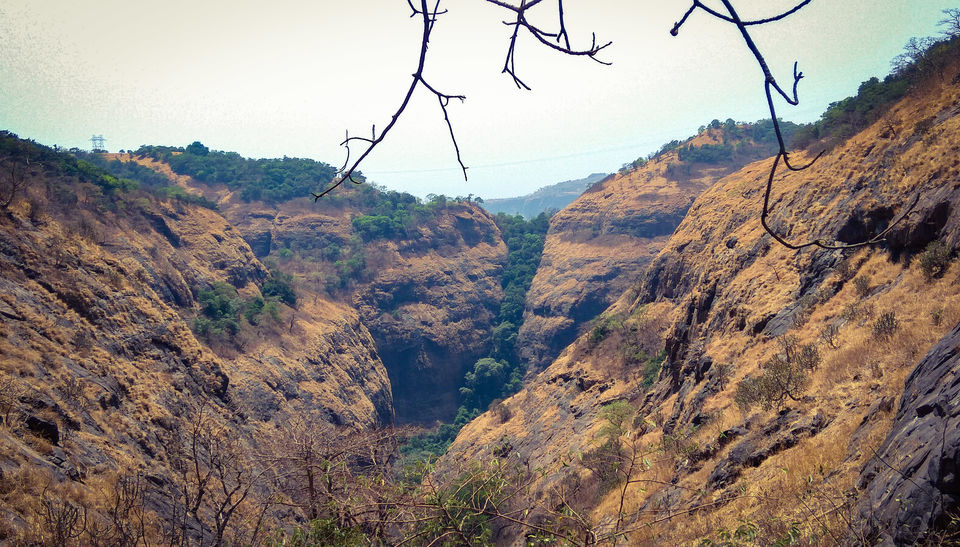 Location:(Tamhini ghat – Pune)
Google co-ordinates, from here you will start to get down – 18.47730, 73.417336.
How to reach:
From Pune: Head towards Tamhini. it is 60 km from Pune.
From Mumbai: Head towards Kolad and after crossing Kolad, you can reach Tamhini.
P.S: plus valley lies in Tamhini region.
From where to descend:
this is something very important. if you don't descend from the exact location, you will end up in some other places.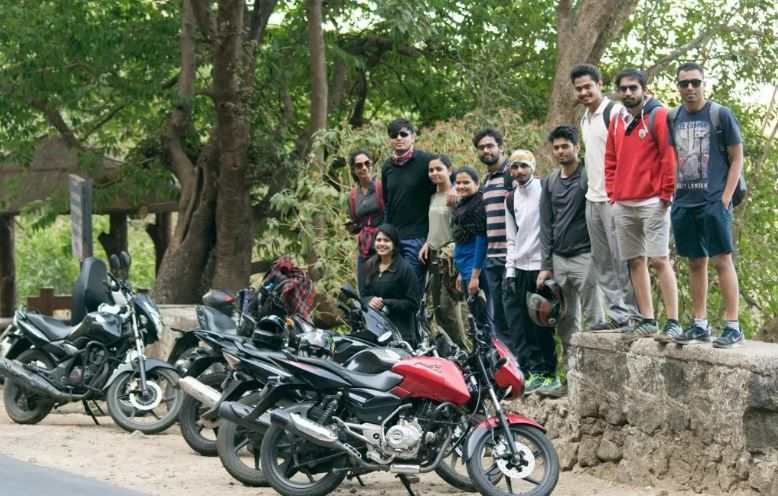 you can see the hut behind this cement structure.you will find so many medical garbages nearby. start descending from there. it will take exactly one hour to reach the valley.
P.S: you can park your vehicles there.
Difficulty level: medium
Things to carry:
1) water bottle. (2-3 liters)
2) dry foods. you can take cooked food too in case you want to camp there.
3) extra clothes: as there are a couple of natural pools and one cannot restrict himself from bathing there.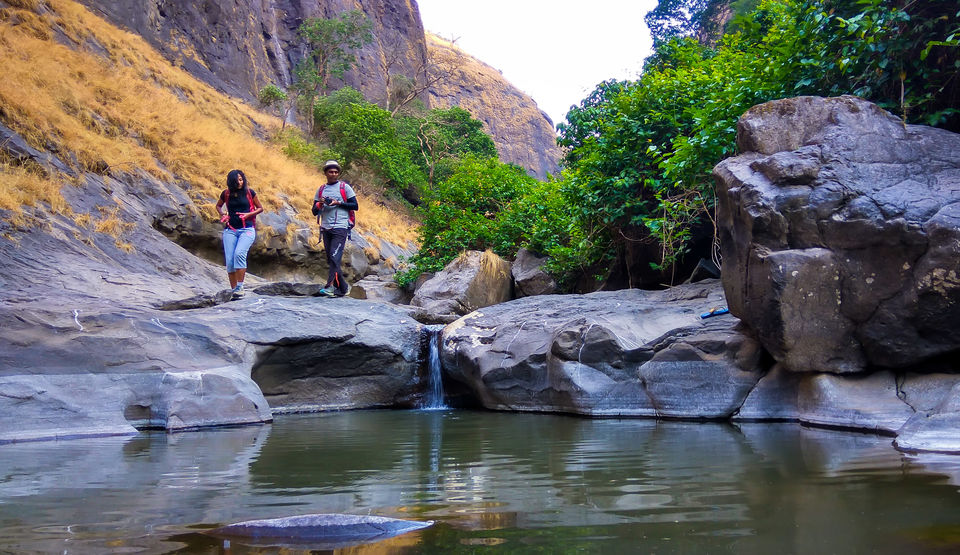 On the way:
To make sure you are heading in the right direction, follow this pic series which will guide you from the beginning to end of the journey.
From the top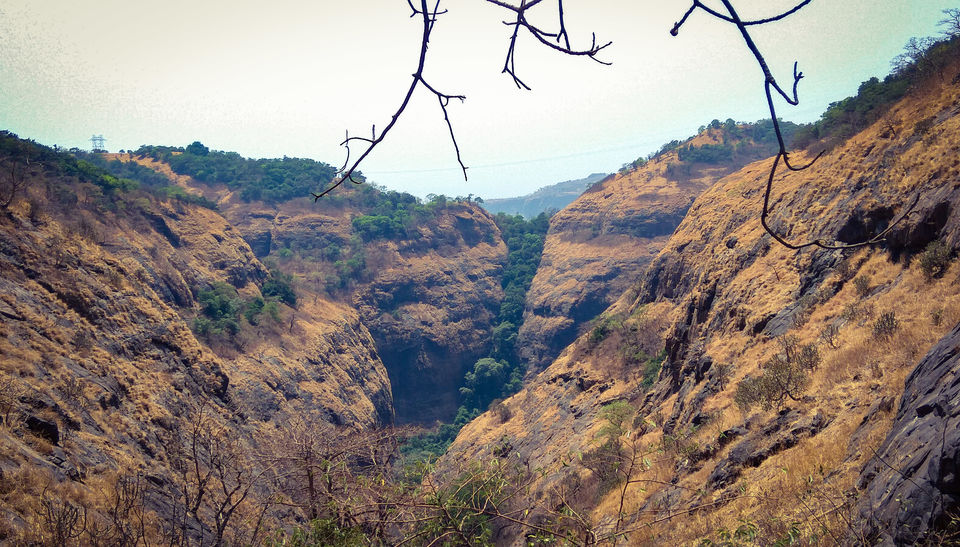 In the midway you will find a large trunk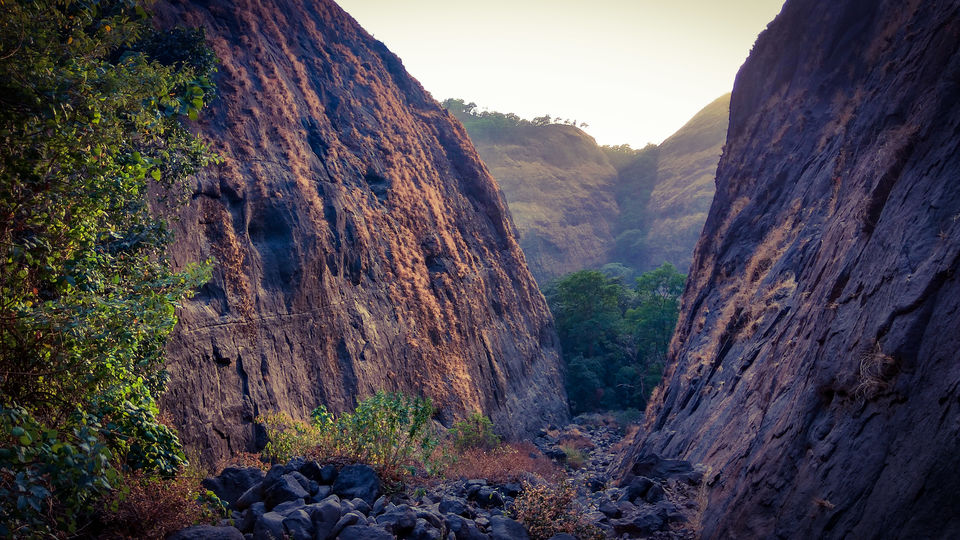 Intersection point.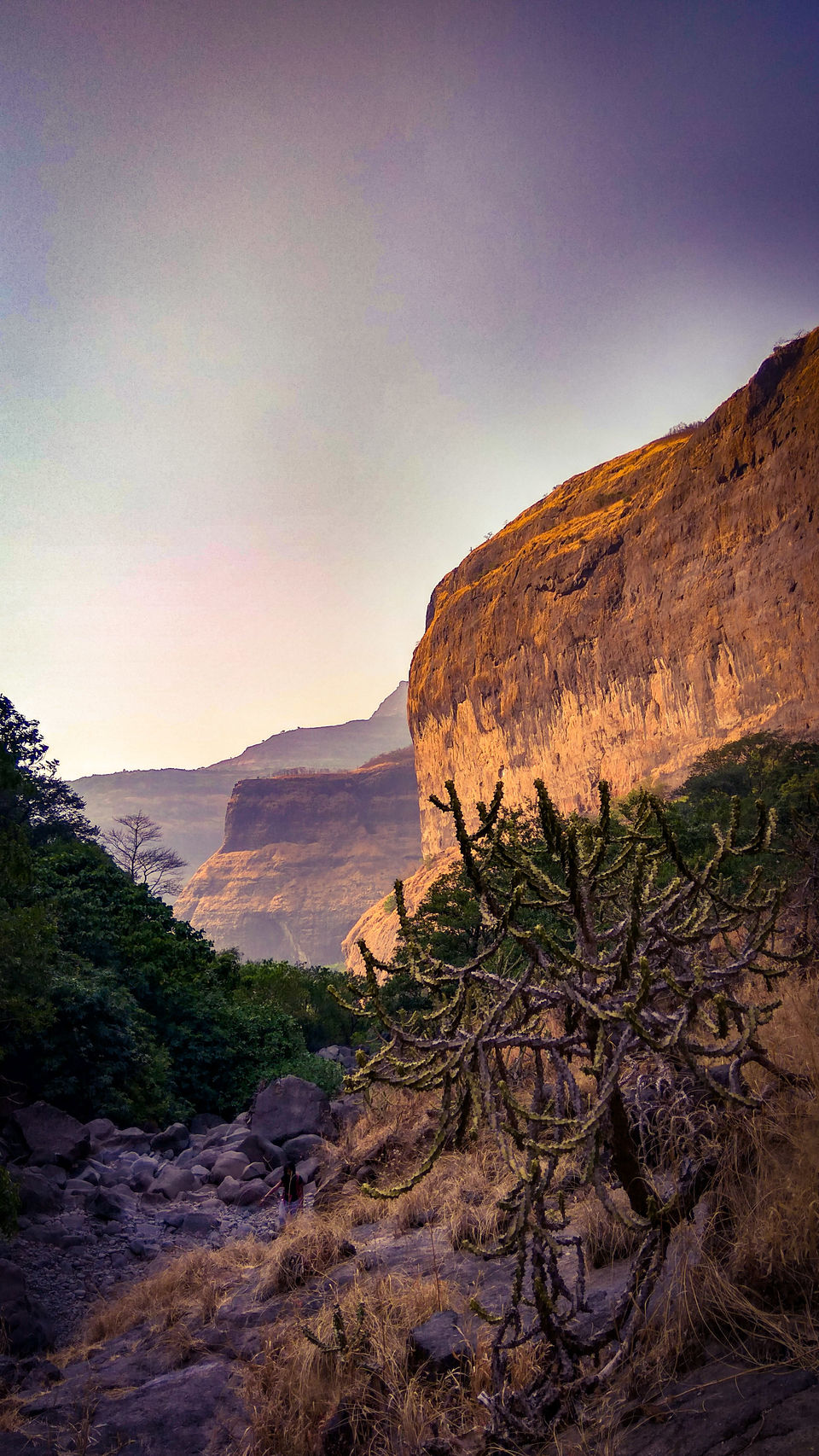 from this point you will find paths in both direction. make sure you explore both the ways. the pools are five minutes of walk from this point.
Crystal clear water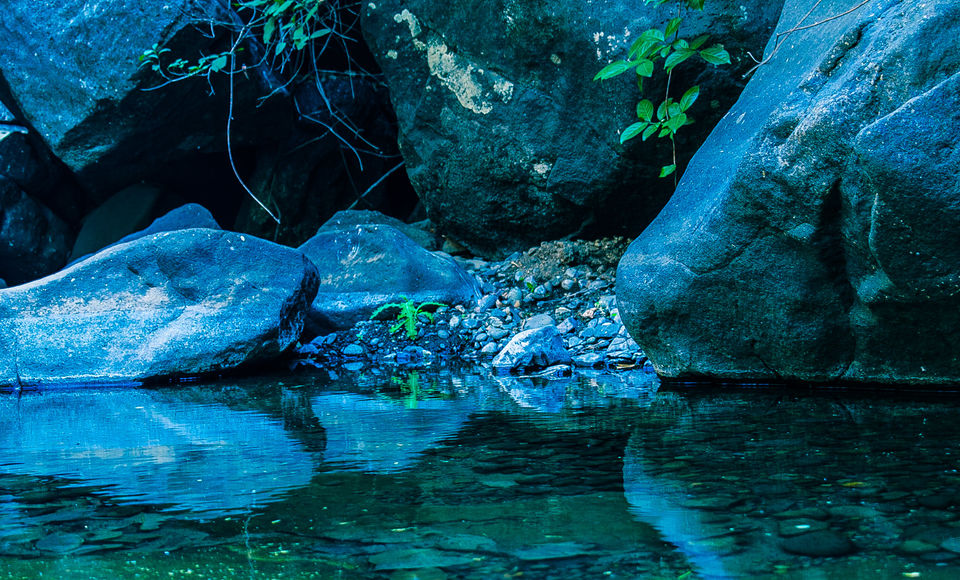 you can drink this water. its completely clean.
Some more from the gallery: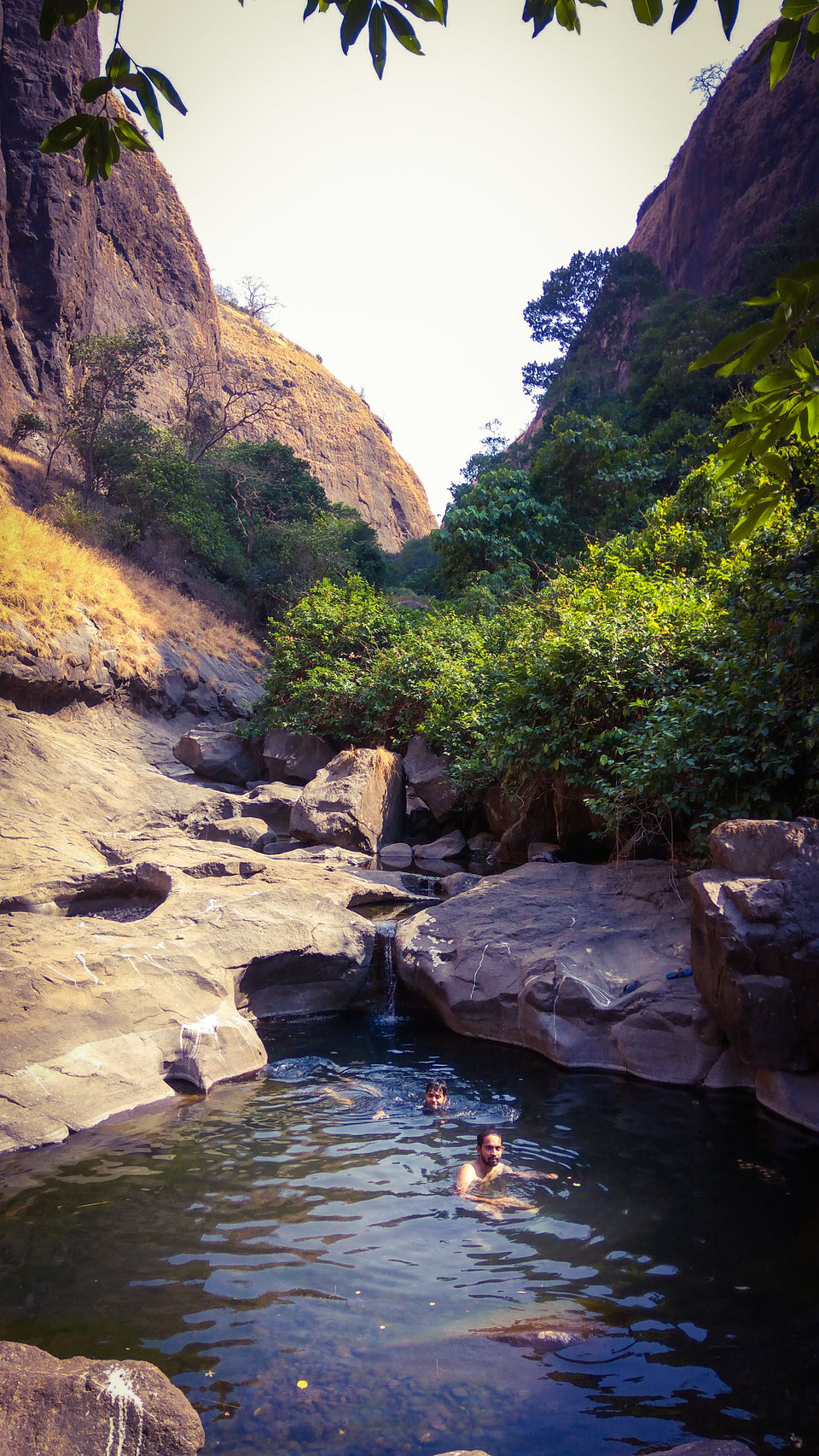 You can camp in the valley too. but make sure you visit in a full moon night.
So happy Trekking and camping folks. will come up with a next travel blog very soon.
For more travel photography please visit my Instagram feed www.instagram.com/photosketchlife