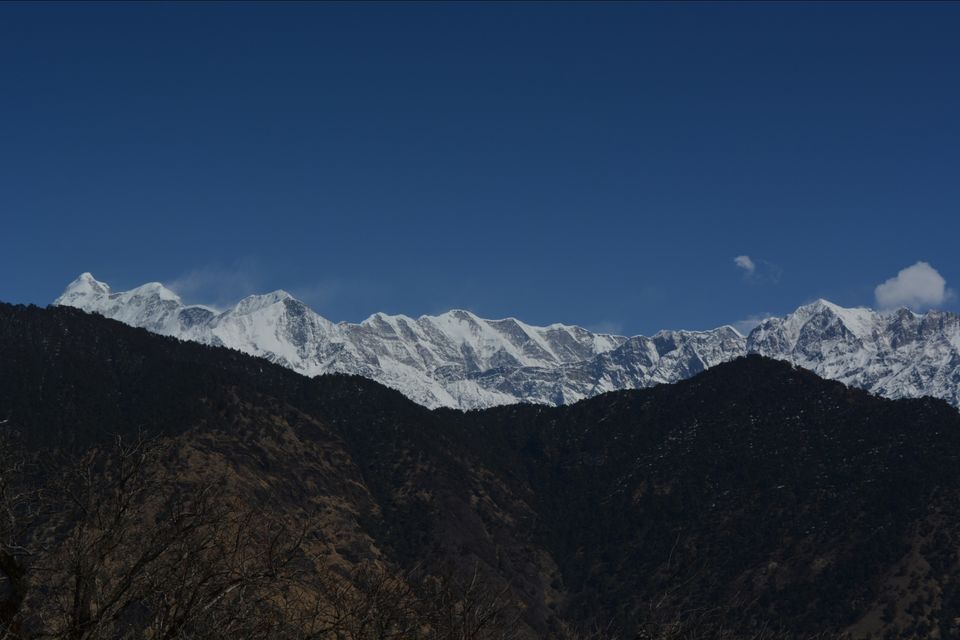 They say when you travel you grow and it happens very slowly deep within you. It reflects after a long time at certain places, situation or may be while you're traveling again or alone.
This was one such story of regaining experiences from travel. Oh! I forgot to mention that i am stil 5'8 after all this traveling. Anyways, back in Feb'19 we decided to go for "Brahmatal" this time. We heard a lot about it from friends and social media. So as you've been told we packed our bag and went for it from Howrah (Kolkata) by train and after 2 sleepless nights we reached Lalkuan by 6 in the morning. Got a share taxi for two and for 500 bucks each we reached Lohajung, the basecamp. And it was 10 at night already.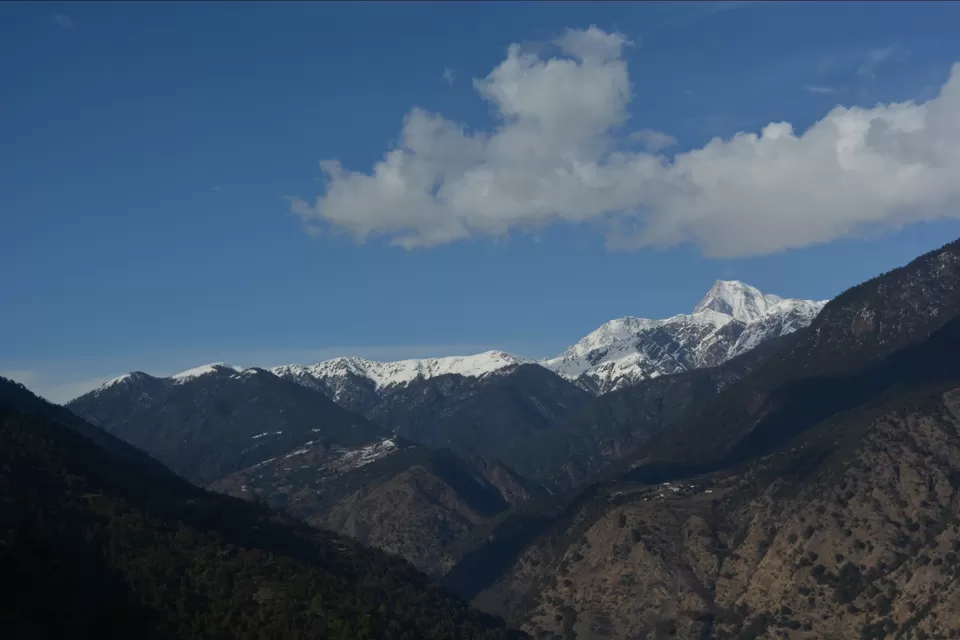 It was night by the time we reached lohajung. So we decided to stay here for one day.
A fresh morning with glacial peaks in front of us was more than amazing. Some fresh thoughts came and we decided to roam around the village to see the culture. And they say that there's a top called Arjen top. It was a 1 .5 hrs day hike and believe me It was like witnessing the almighty in front of you. By air mount Trishul was standing in front of me just 3 to 4 kms away. We heard a lot about this giant mesmerizing abode of lord Siva. We stayed there for some time and came back to Lohajung that day.
Lohajung was a cute little village with giant peaks around. The actual village part is a little below to what we say Lohajung. And the main chawk was populated by lots of trekking organizations and some gear shop for rent.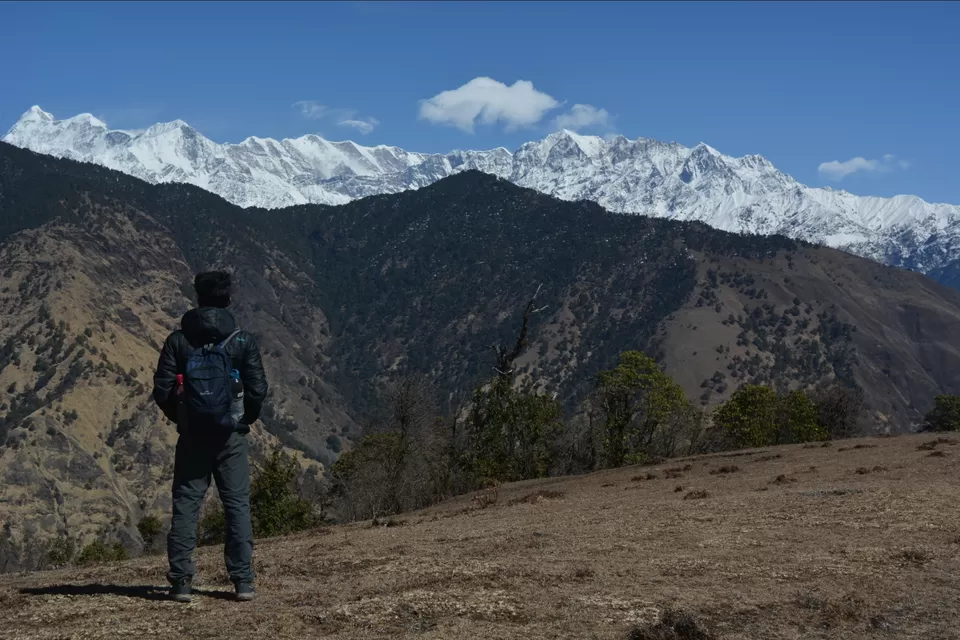 "Good morning 🌞."
Next day was the 1st trekk day. With all our essential we packed our bags smartly and went for our 1st campsite. At first it was a rough terrain though not a difficult one. Then came the dark forest and waterfalls which were not available to see. We just heard sounds all the way to the campsite. We pitched our tent over a plane land surrounded by dense forest. But the best part was THE SNOWFALL SHOW. It just happened to us for next two days. But this means bad weather alart. But one more time just imagine that its pink floyd playing low, dense snowflakes touching your shoulder and its no more cold you feel. A wooden log, a little high and the feverite conversation just happned. That day we stayed there.
Today was the summit day. We took our essentials only and left all the rest in the tent. It was a 4.5hr hike. We took gaiters and microspikes to walk on the snow. It was fun all day long. We ran over those snow beside the trail like a living life. It was 12 at noon we reached Jhandi top summit. The place was too windy to stand. Weather was bad so we decided not to go further. But I dont know why I tried. There was another trek leader from Rajasthan, he accompanied me and we went a little further than the summit. After 15 minutes I saw a mini tornado made up of snow whirling just beside me. But its ok nothing terrible happened. We didn't go further and came back to the summit and then to the camp that day.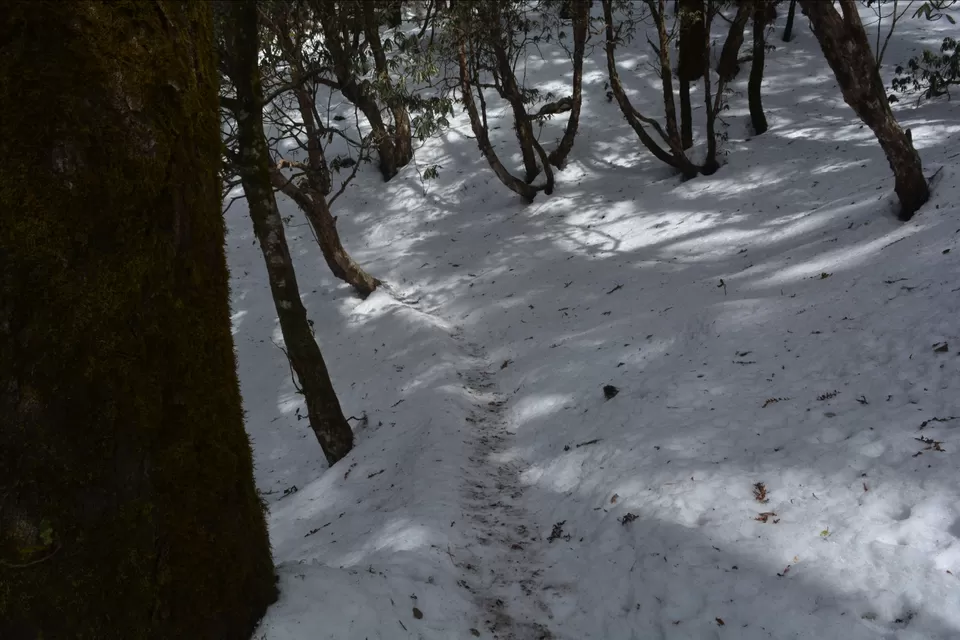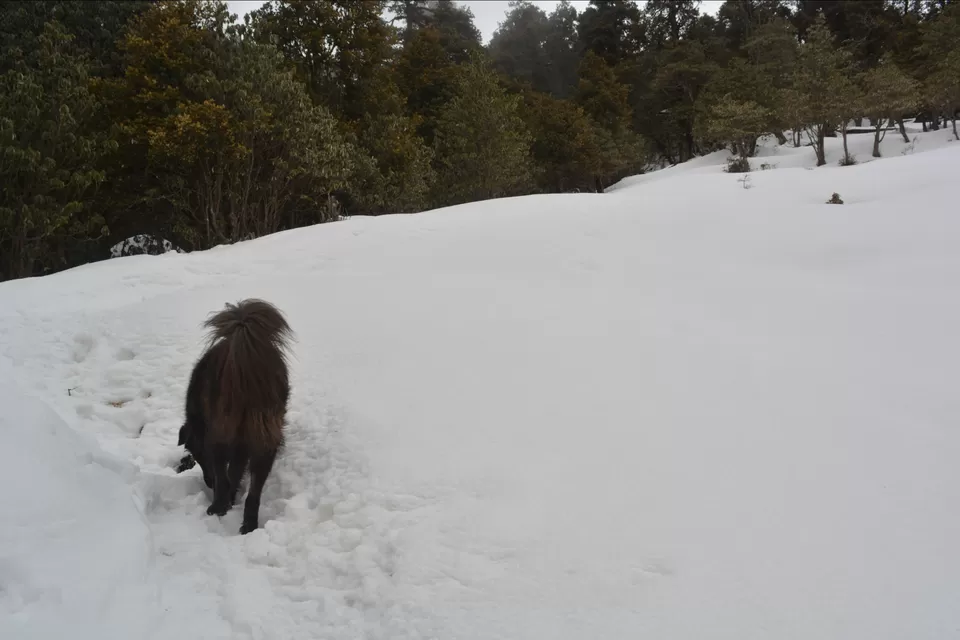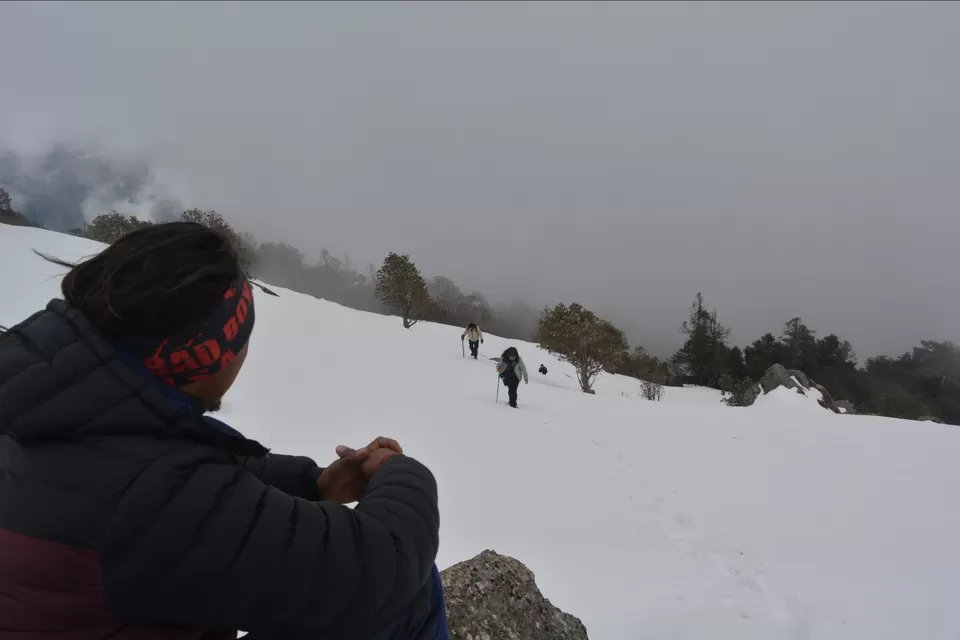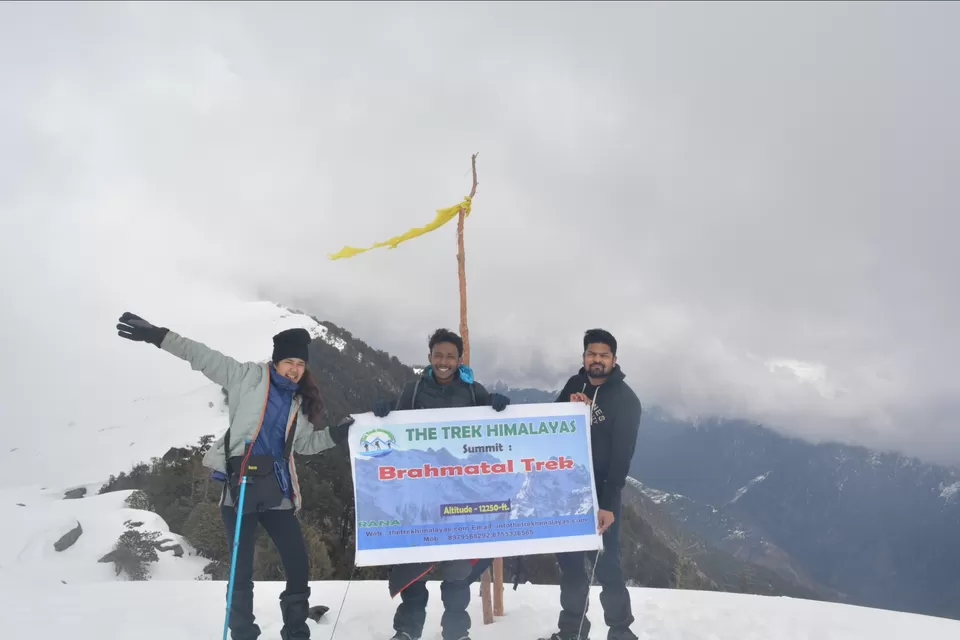 It was an easy trek I'll say. Temp was low. And by saying low I mean -5°c but its ok after all you came here in February only for this. A true winter trek.
Next day we decided to go to Bekaltal lake. Now this lake like all secred Himalayan lakes has an obvious story and that goes something like this,
" There was a farmer with some goats who reached this lake by accident and decides to take a bath and as he did so a giant snake came out of the lake and told him that he could have all he wants at that very moment only if he goes back home from here onwards and will not turn around while walking. The term was to keep its location a secret. But unfortunately he turned around and saw something so unexplainable that he ran away and when he returned home he died before telling anything to any one.
They say its BekalNag who resides there and people worship him as BekalNath. "
It was jungle cum snowy trail. All the shadows made a mysterious surrounding all the way. After 3.5hr hike we reached BekalTal lake. It was thick ice over the lake gurnished with snow flakes. So serene and silent that time even stops there.
We stayed ther for 2hrs and came back to lohajung that day.