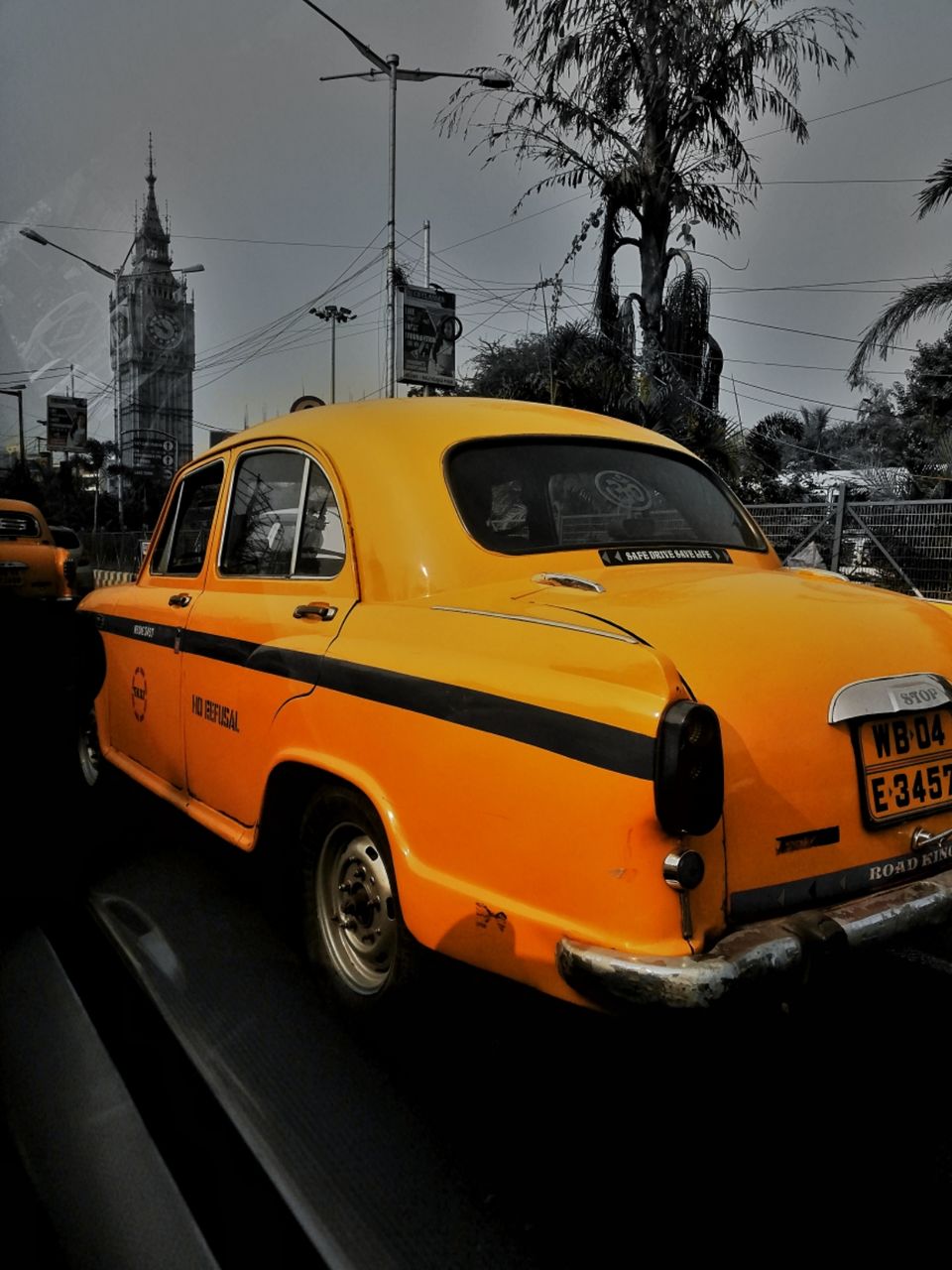 Reached Kolkata Airport in the afternoon and luckily wasn't trapped in the traffic, which I'd been warned, was going to test my patience! There I was- in the city of joy after 18 long years.
I consider myself to have a rather good photographic memory and have very endearing visuals of our family trip to Calcutta when I was five. I remember running away from a dinosaur, pausing to salute the security guard at the door in full military grandeur, the distinct yellow Ambassador cars, the tomb of Mother Theresa, the early morning view from the hotel we lived in (the Sun would rise eary - very early for someone from the west coast!), the candies wrapped in transparent covers and served to kids in huge baskets on Jet Airways (that was my first ever flight journey), the little hole on aircraft seat arm rests to dispose the wrappers (haven't seen those hence!)
Kolkata, for me, was a city of many 'firsts'. Rickshaws, trams, dinosaurs, big banyan trees,...
I was advised to stay on or near Park Street, the epicenter of Kolkata's city life, the birthplace of a modernist revolution in India. Park Street was home to India's first night club, Macomba; first live jazz joint- The Astor. Even today it's busy with the cosmopolitan young population residing in the city. My Kolkata wala friend had prepped a list of experiences and one was to walk the Park Street all the way to Maidan, eating the popular egg roll. I bought one from outside the hostel I checked in to - Backpacker's Park. I took a walk. The egg roll was quite filling. So I decided to skip a standard supper. The streets were busy and constantly in motion.
I went back to the hostel. Though the entrance to the hostel is hidden from the road, the balcony overlooks the street. A composite bunch of travelers were sitting out. I joined the conversation. Some of them had come to Kolkata for work, but chose to stay in a hostel to meet new people. It made perfect sense- what fun is staying alone in a hotel, however comfy it can be!
A bed was INR 650 (about USD 10) per night at the Backpacker's Park. The famous Park Street egg roll costs about INR 50.