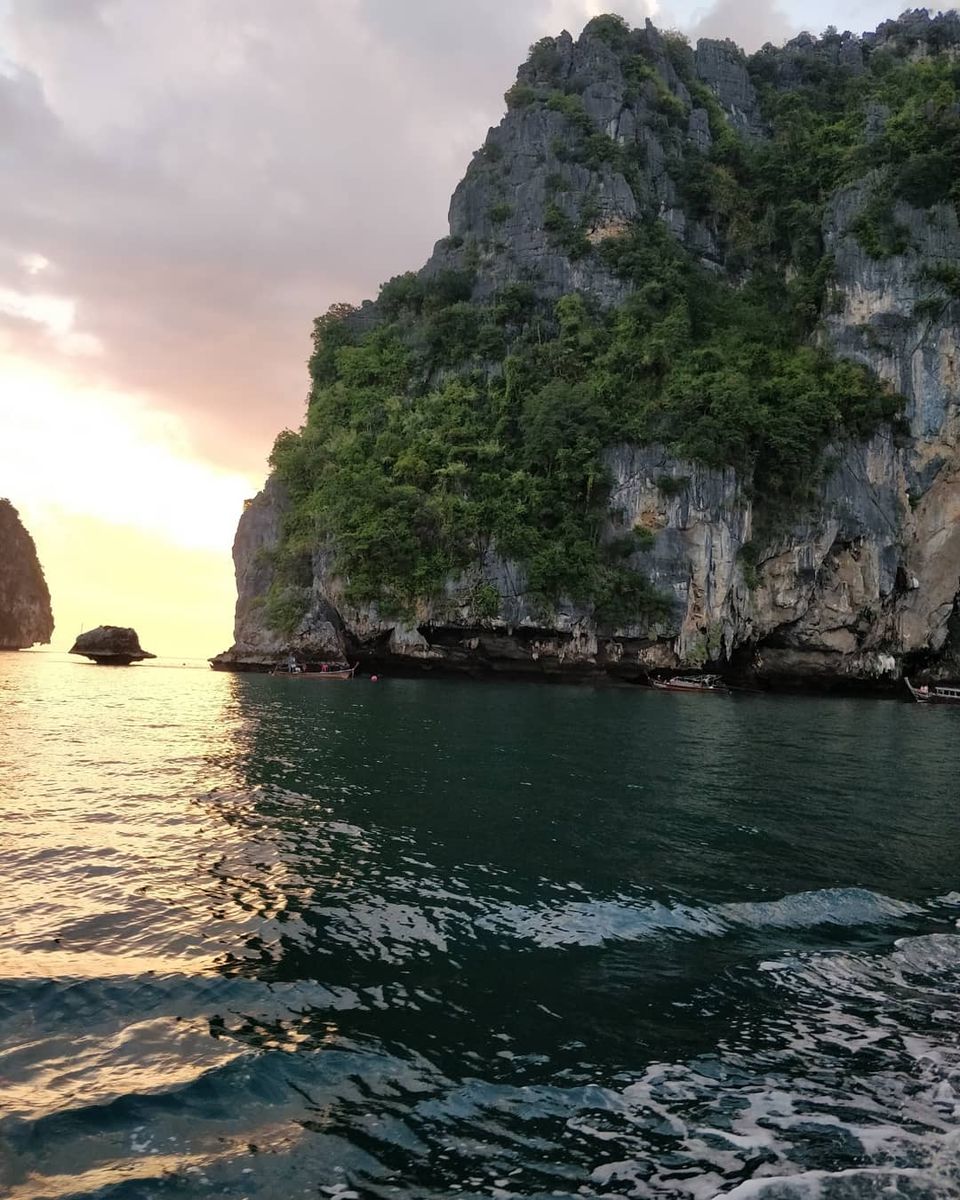 So I and two of my friends planned an all girls trip to Thailand for 10 days! No tours/travels or anything involved whatsoever!
We had booked the hostels and the internal flights all in advance and we set out for an amazing venture to experience the best days of our lives!
So on the first day, we took a flight from Mumbai at 6:20 am in the morning and reached Bangkok (DMK airport) around 12:30!
(I got the return tickets(BOM - DMK) in around 13.2k on Paytm)
Cleared Immigration and collected our baggages and all ,collected the sim card! (Around 199 baht for 7 days for unlimited data)
We were out of the airport by 1pm, a bit exhausted but super super excited!
Then we took the A3 airport shuttle to khao San Road which cost us 50 baht pp!
We had booked 3howw hostel near khao San Road of Bangkok!
We decided to freshen up and roam in the streets of Bangkok, we explored the local Thai cuisine and the markets ,the music and the restaurants ,basically the culture of Bangkok on day1!
I believe the best way to explore a new place is simply by roaming around the streets and meeting local vendors n shopkeepers!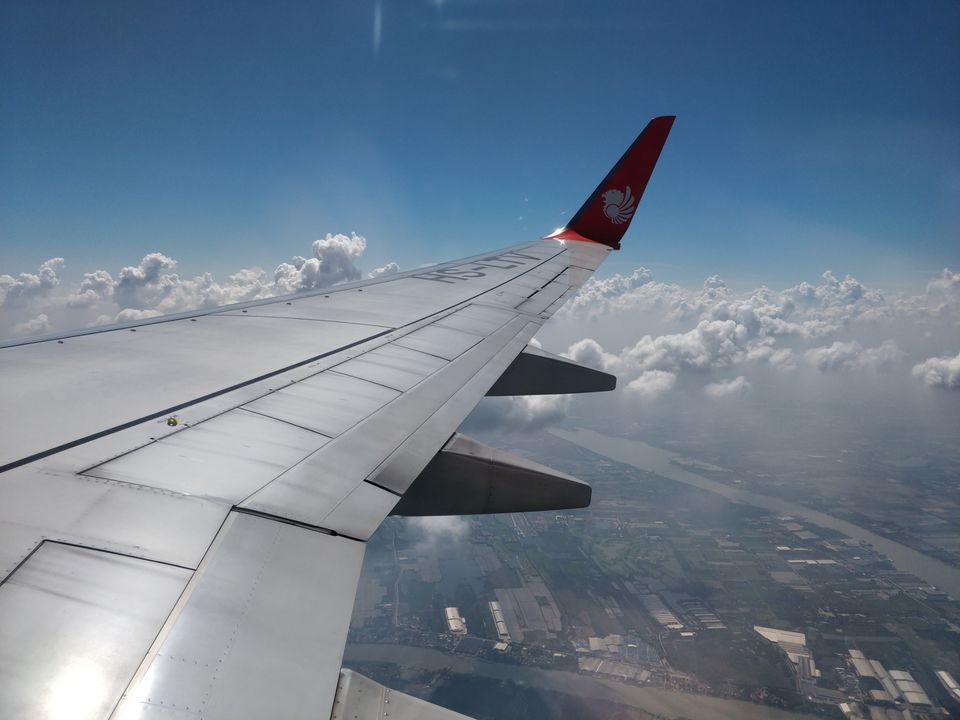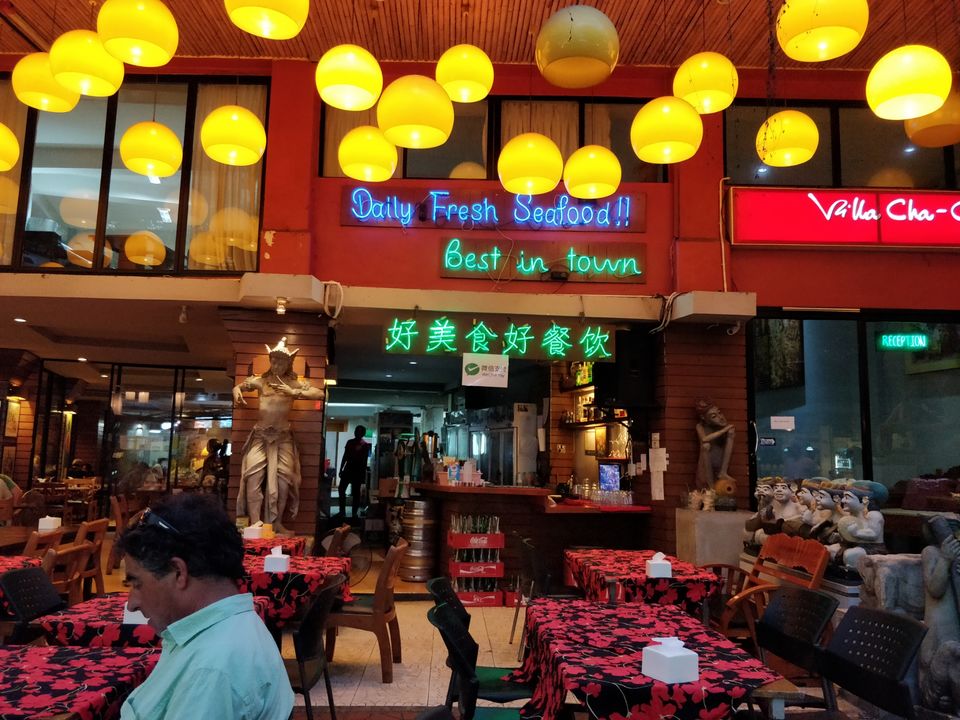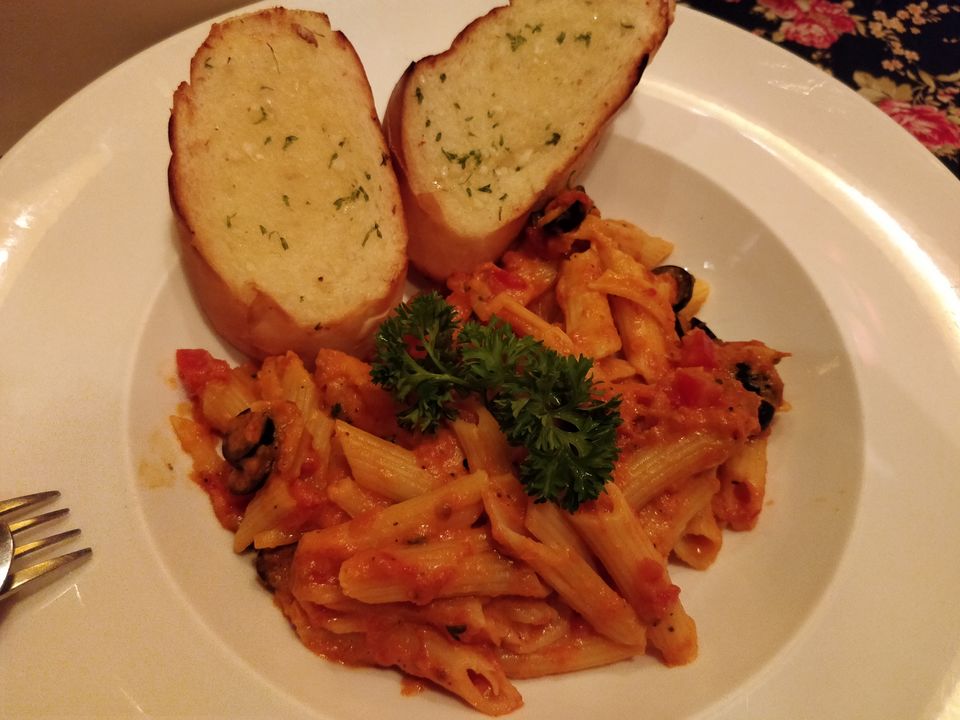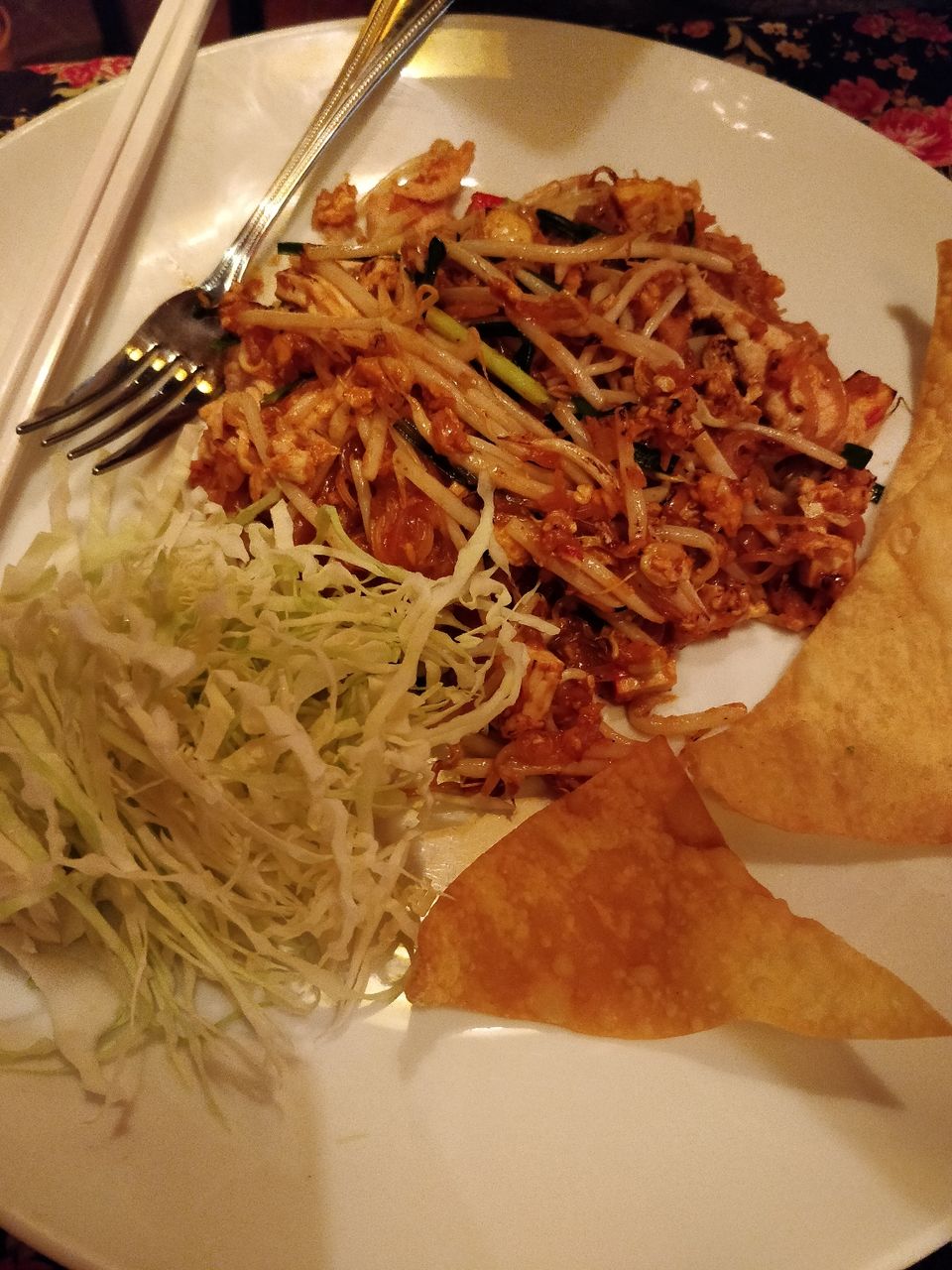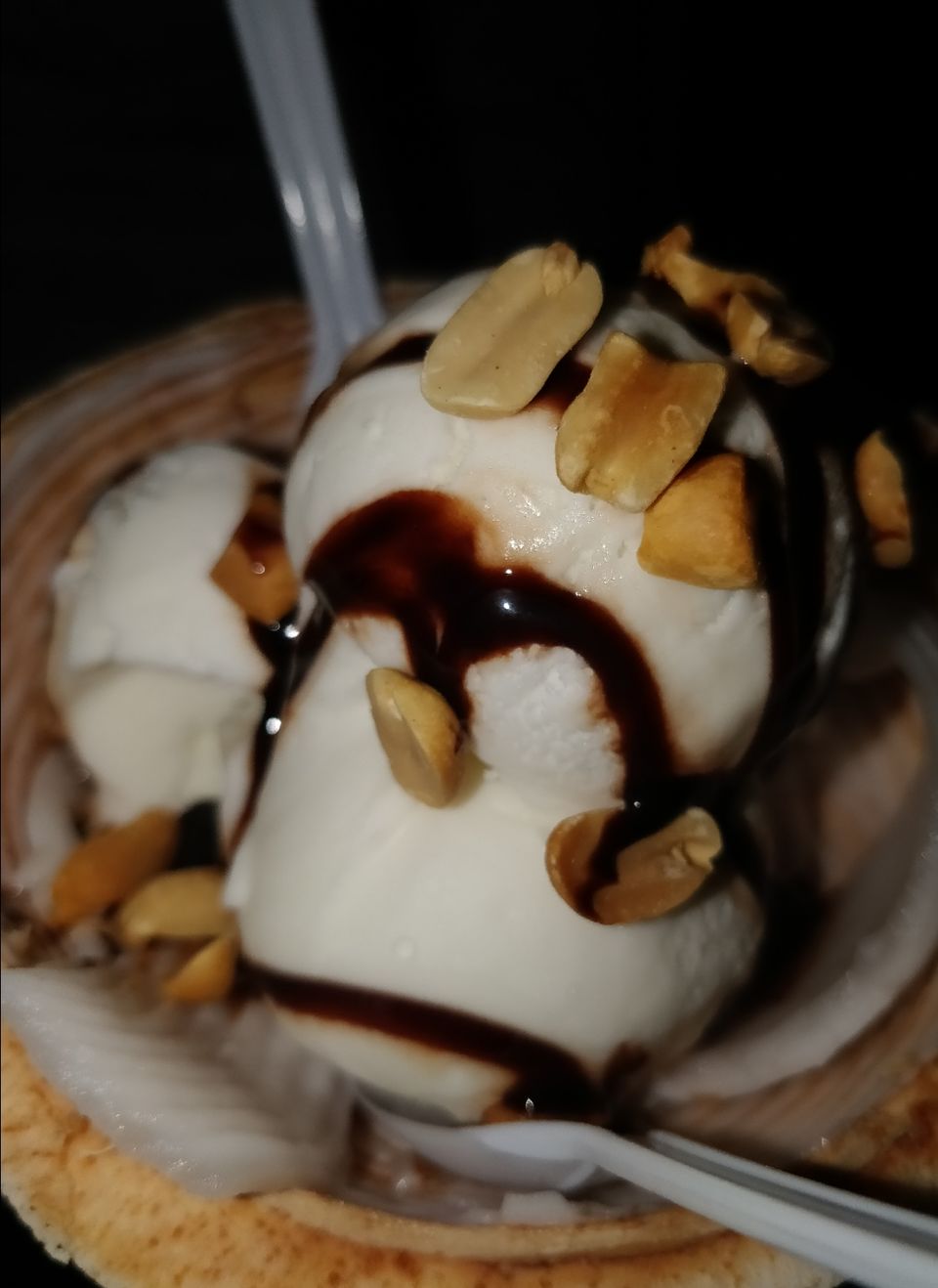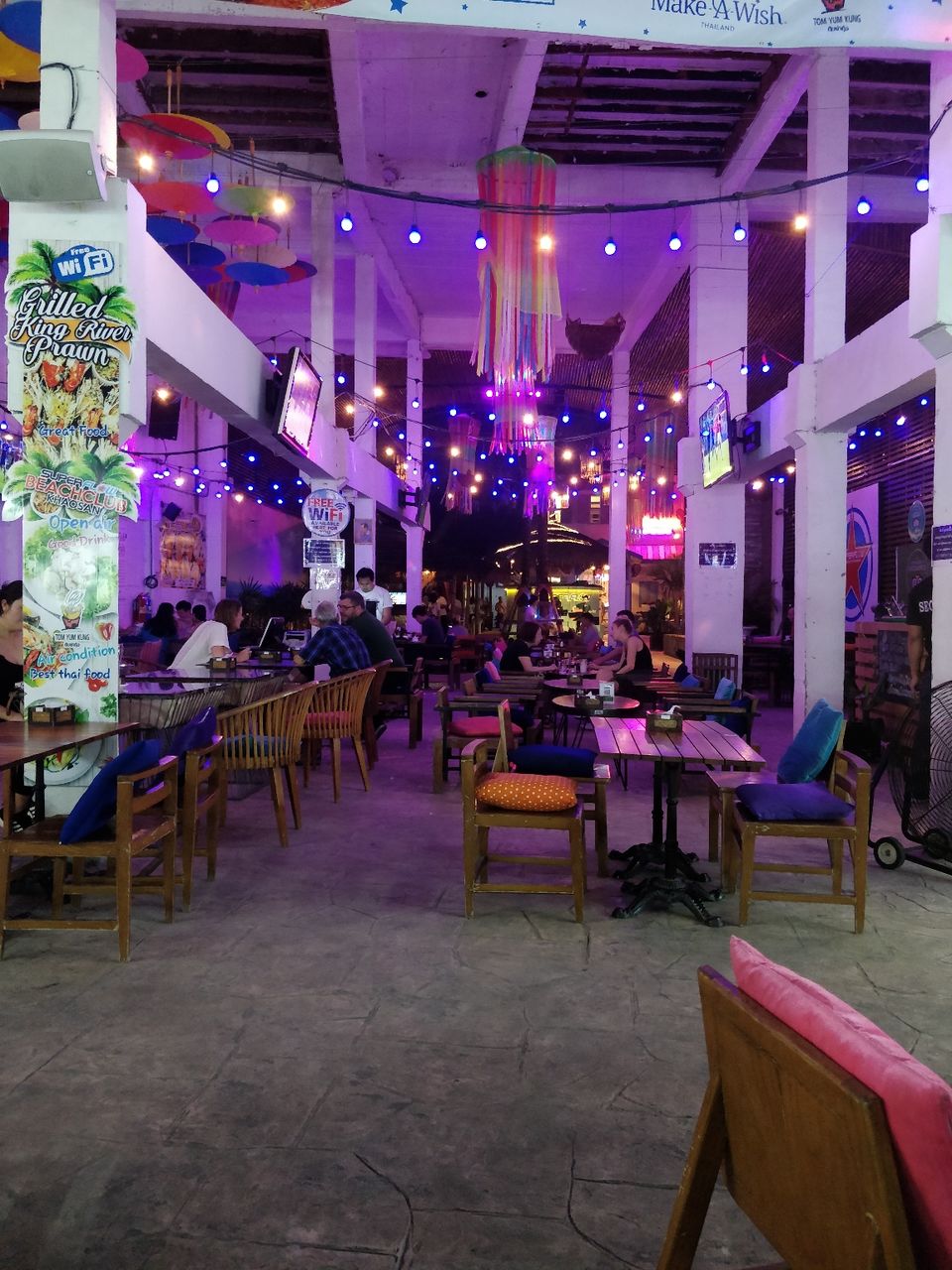 So on day 2 , we started our day with a tour to Chao phraya river!
So Chao phraya is a long river which connects all parts of Bangkok!
We hopped on a long tail boat for 600 baht pp!
It was beautiful ,it looked oddly similar to Venice!
There were restaurants and houses and what not sorrounding the river!
The floating markets were absolutely delightful!
The Daman saduak floating market is one of the biggest floating markets in Bangkok but it's open only on weekends so we couldn't attend it!
But there were a few people selling stuff on boats nevertheless!
The boat has several stops ,we got down at the stop that took us to the Grand palace!
We even visited a Thai school ,the children were really endearing and cool!
After that we got back to our hostel!
It was a full moon day so there was loy krathong in Bangkok!
Loy krathong is basically a festival where small krathongs are made and released into the water in the evening!
3howw hostel where we were staying had made arrangements for us! We made krathongs in the hostel for 1-2 hours by ourselves and we all were taken to the Chao phraya river after that..
We were asked me to make a wish and release krathongs into the river..
Sorrounding chao phraya river,there were markets, shows and stalls which had variety of food and different crafts and what not! We explored all of that!
Got back to the hostel,where we met people from all around the world, we heard their stories they heard ours! This is definitely one of the best parts about staying in hostels!
It was an amazing day overall!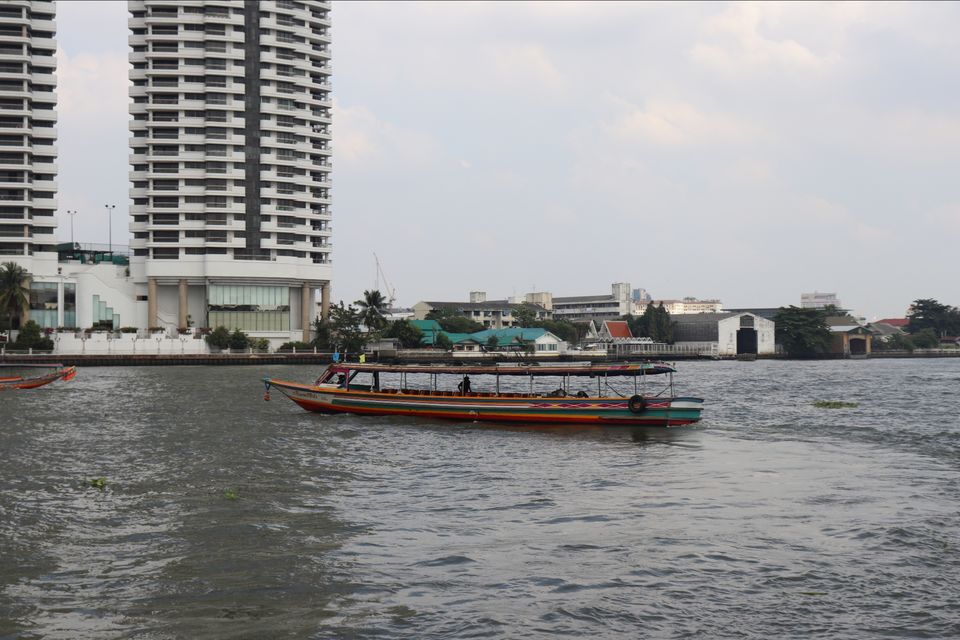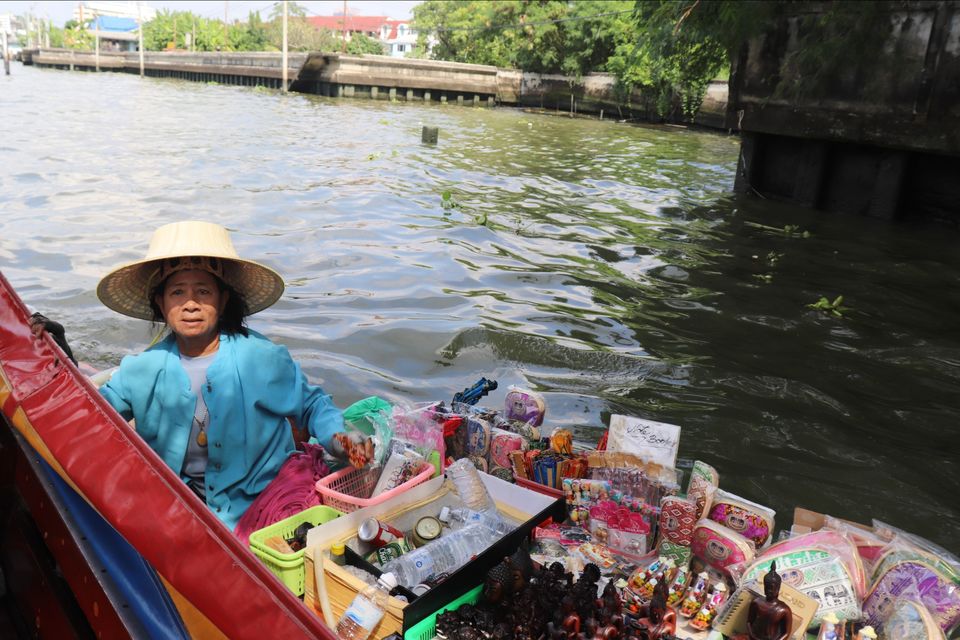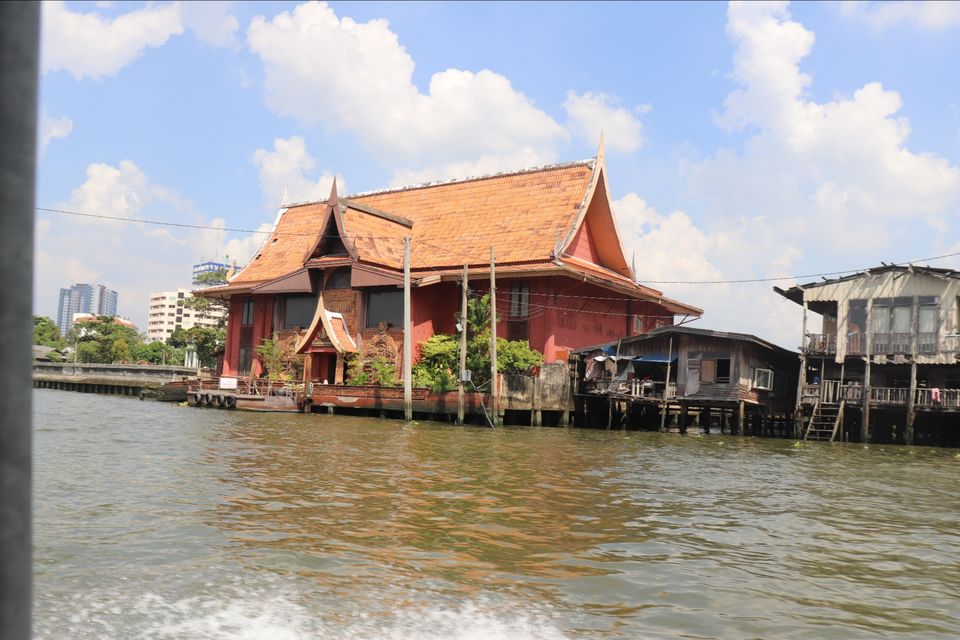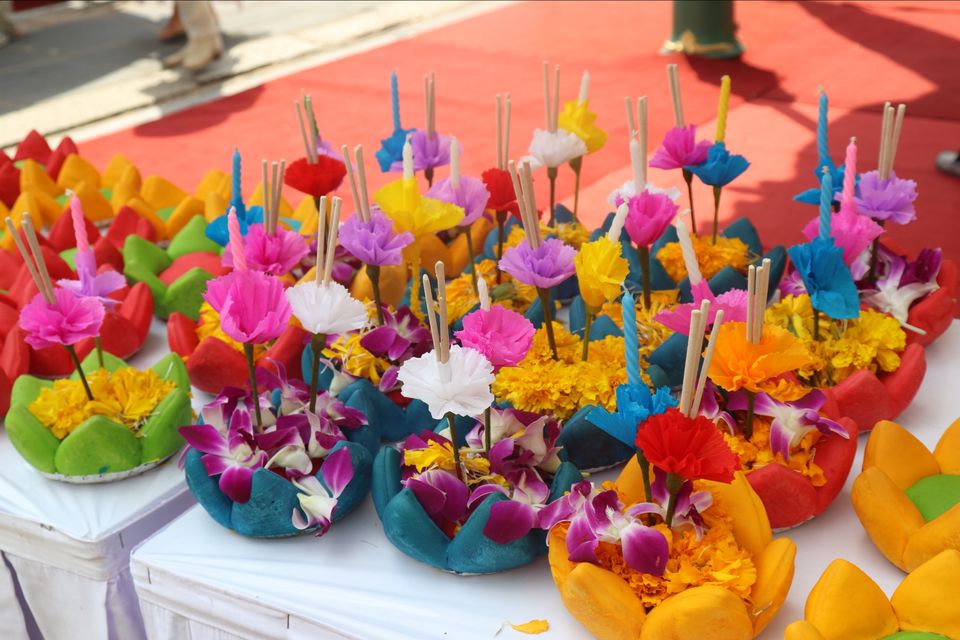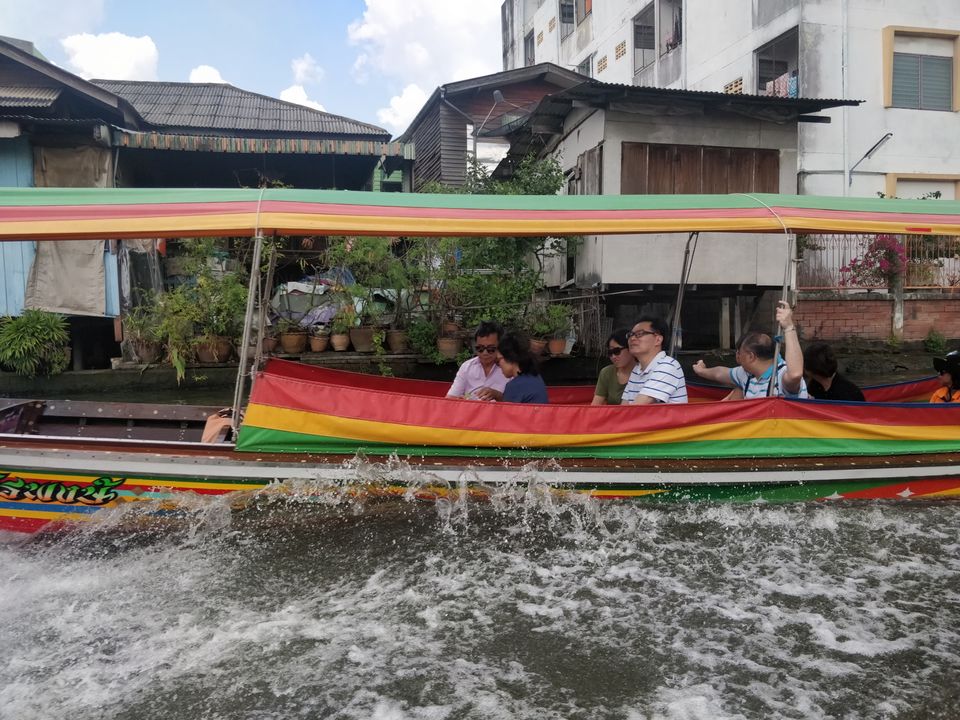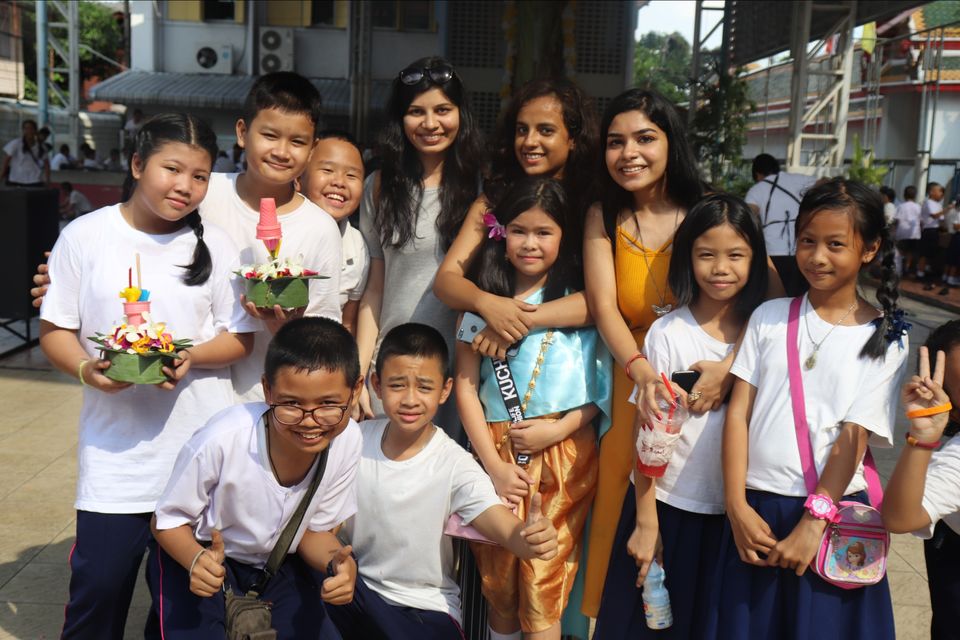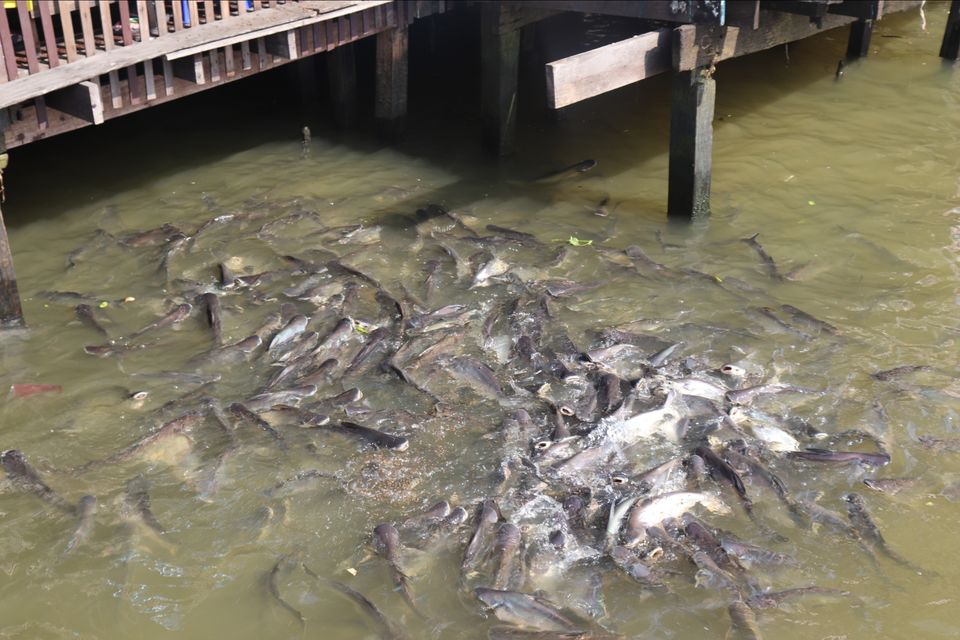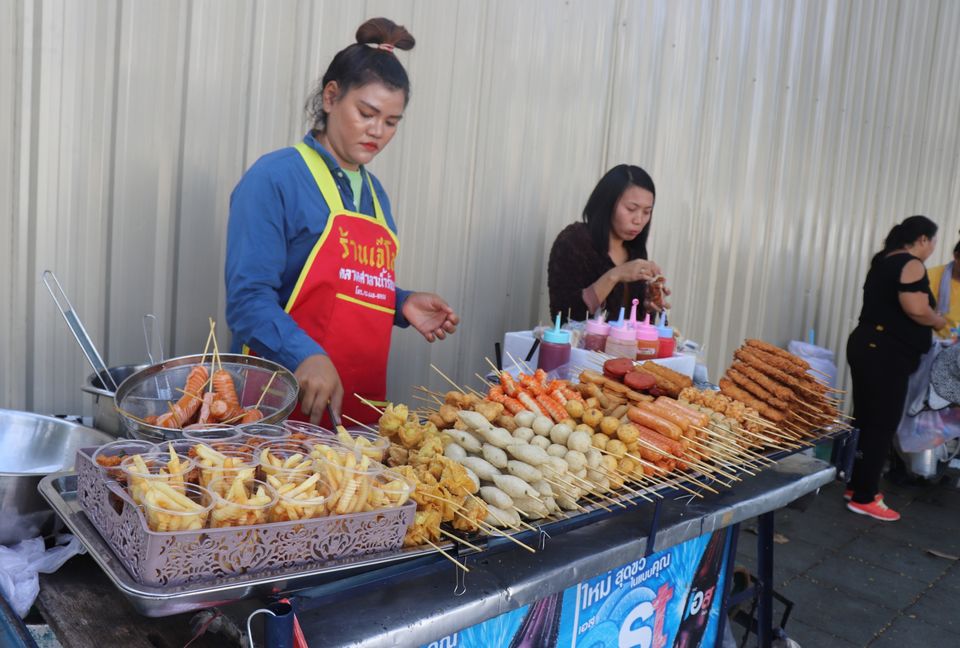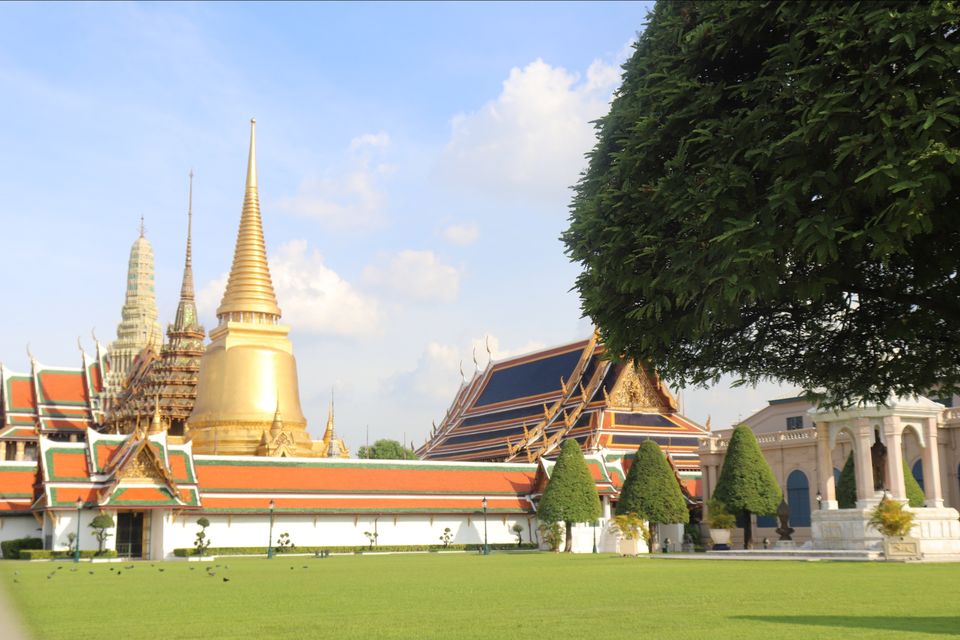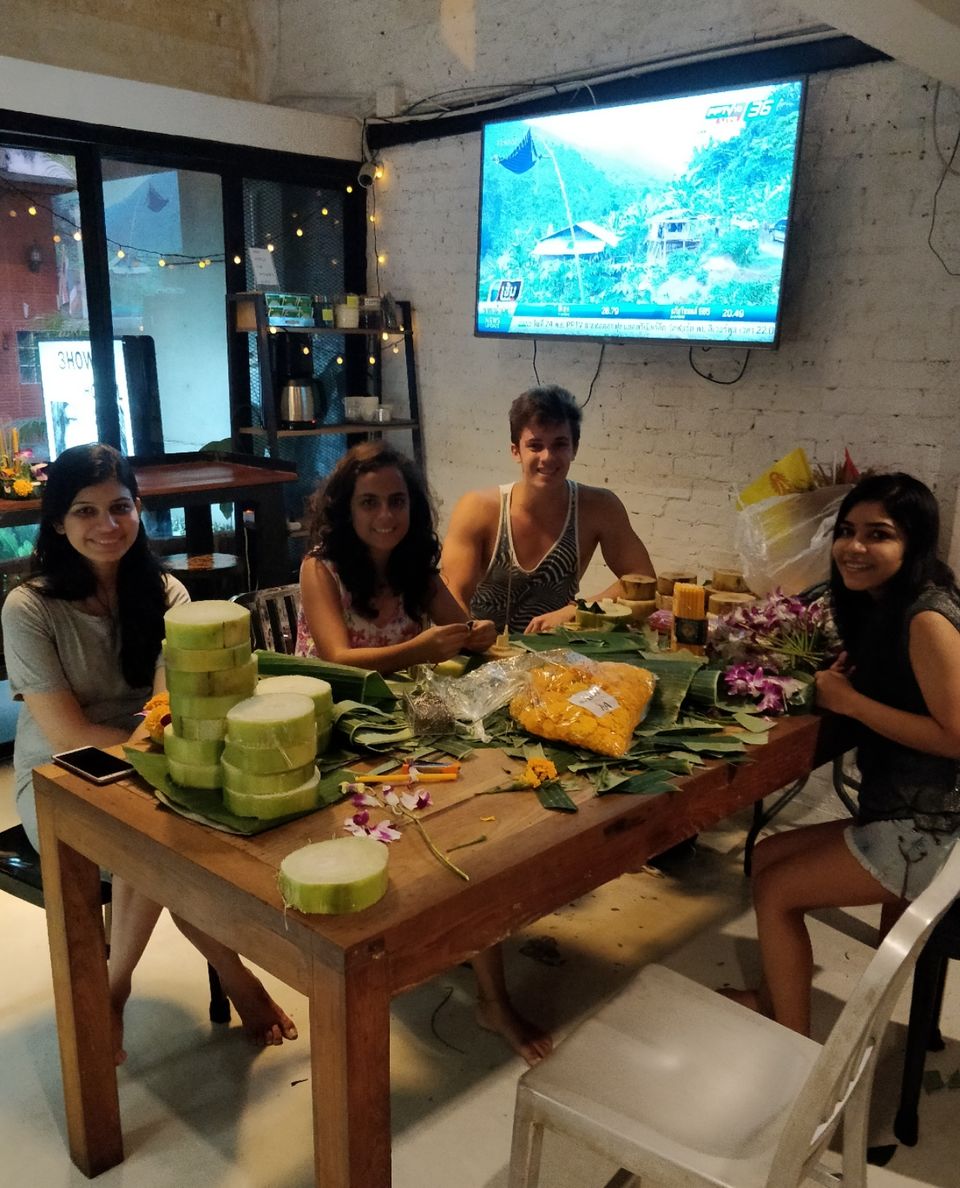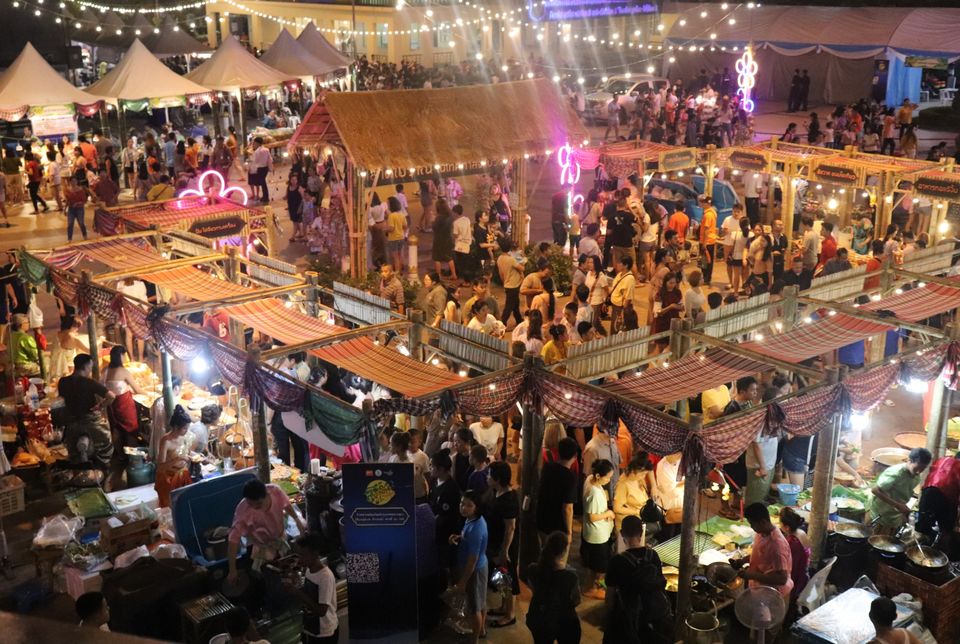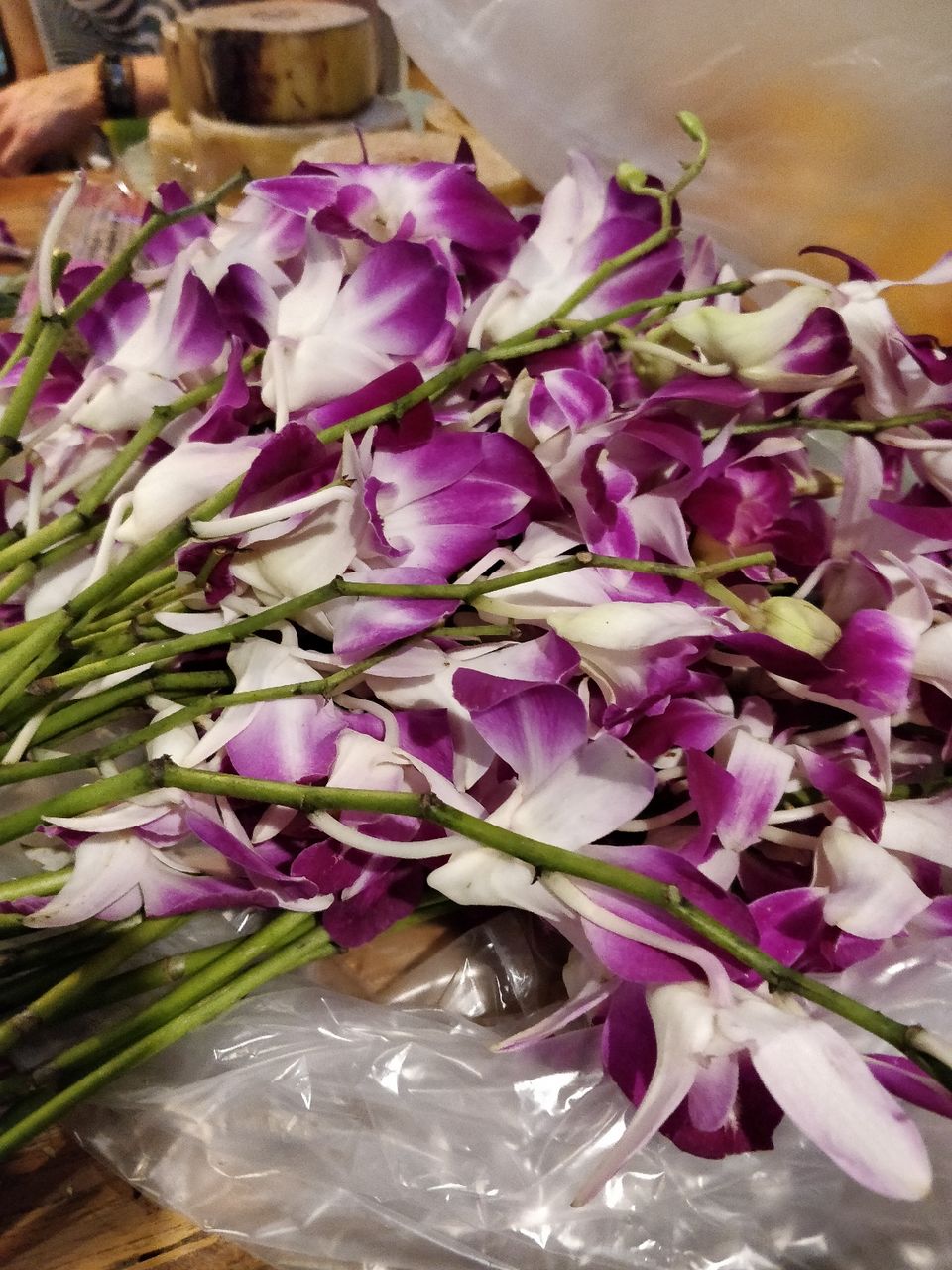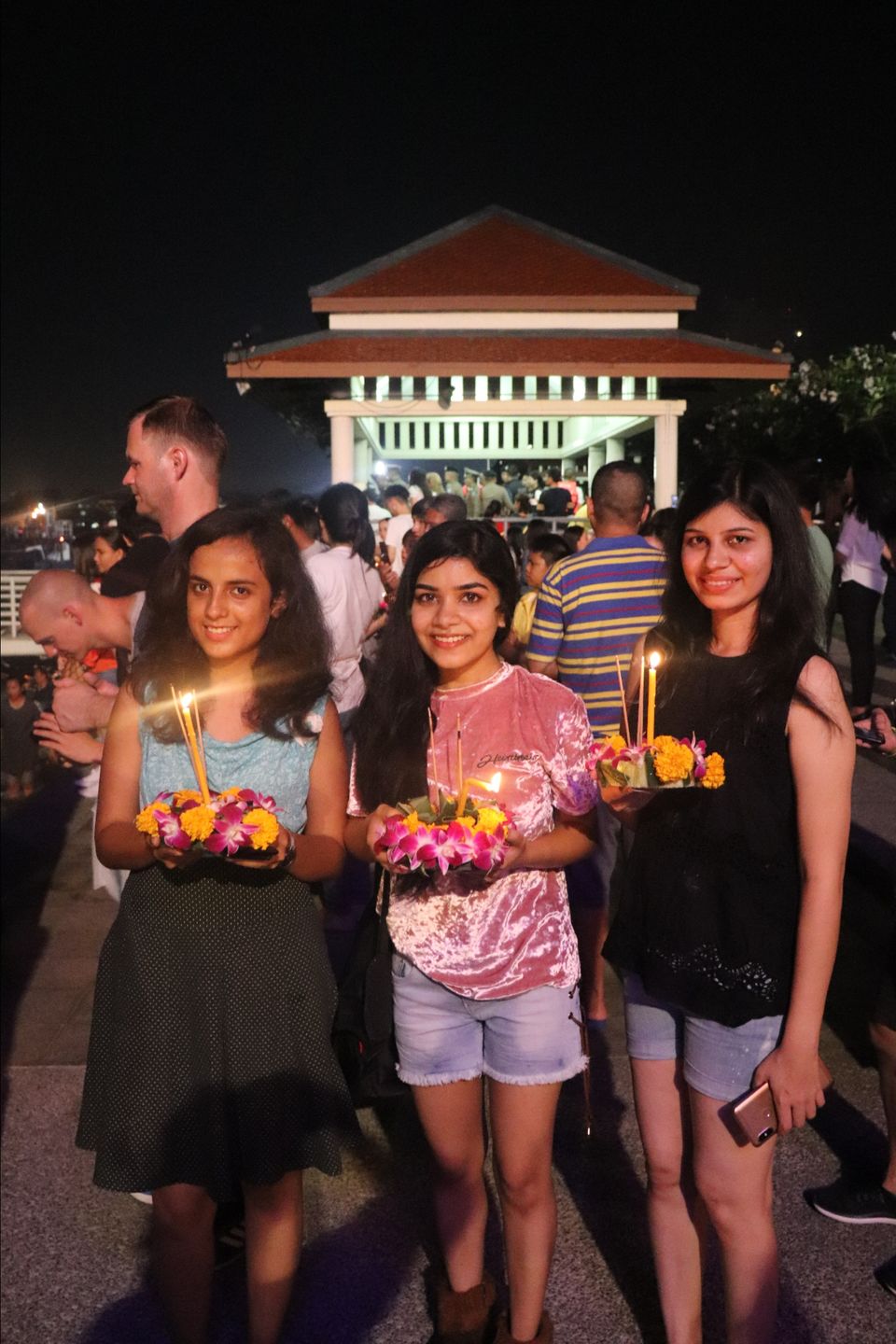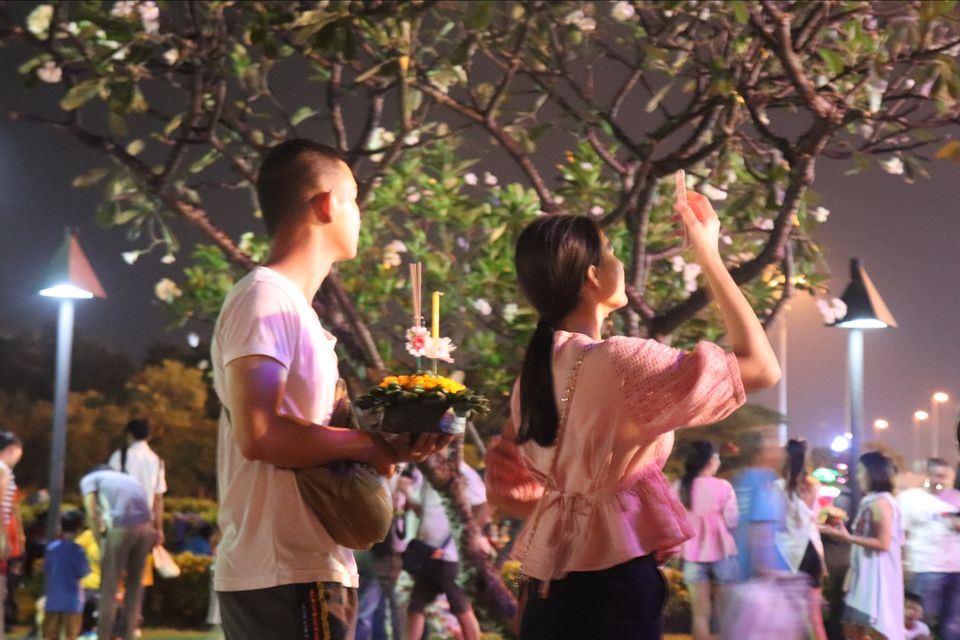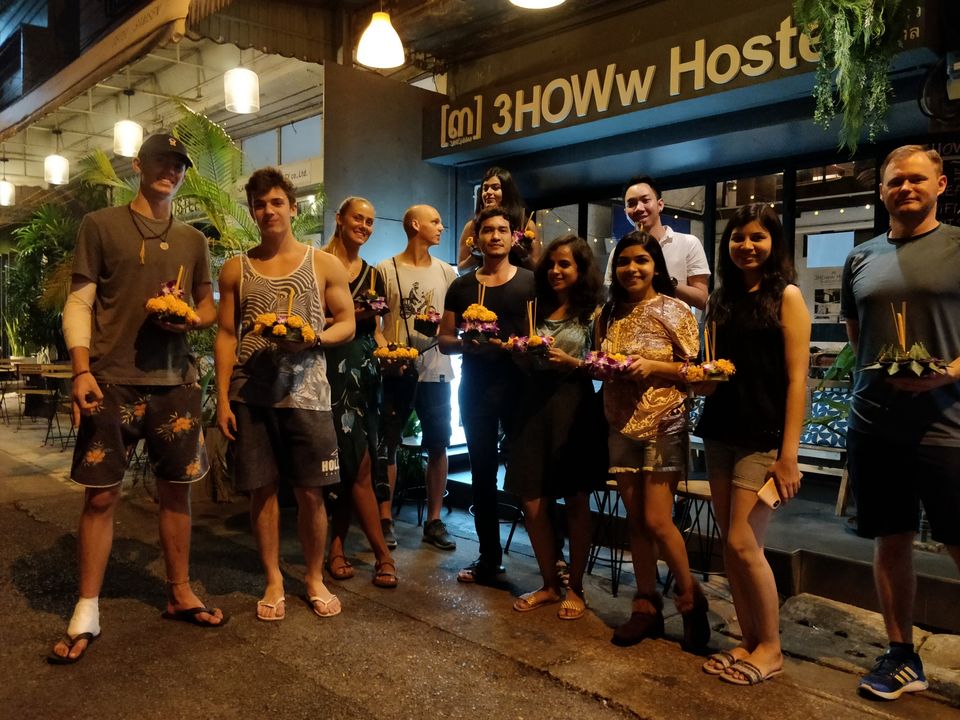 KRABI
On Day 3, we took an early morning flight from dmk to krabi. We took a van from airport (around 200 baht) goin towards that route and reached our hostel!
We had booked balcony party hostel in Krabi which was right in front of the Ao nang Beach!
Looking back that was one of the best decisions we made! :D
On our first day in Krabi we took a 7 islands tour which we bargained a lot for and got it for 900 baht pp!
It was definitely worth it, absolutely value for money!
The sea was breathtaking, it had different layers of turquoise green , light blue and then deep dark blue to it!
It was nature at it's best, completely mesmerizing!
We had stops at different islands for 30 minutes each!
I even did snorkeling for the first time in my life!
It was magical, honestly!
After that we had a fire show and we given BBQ ( all included in the tour)
We headed towards our hostels ,had a sound sleep that night!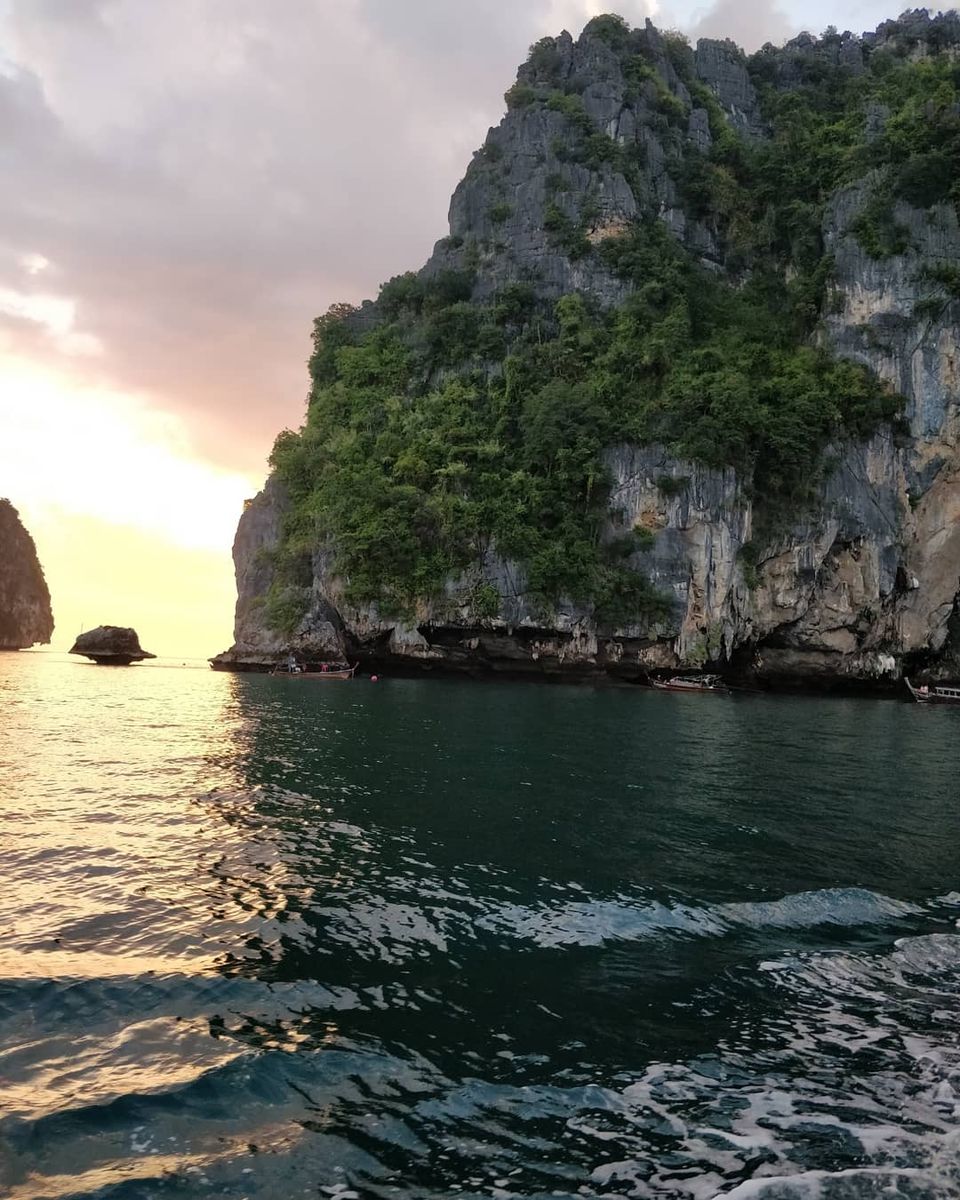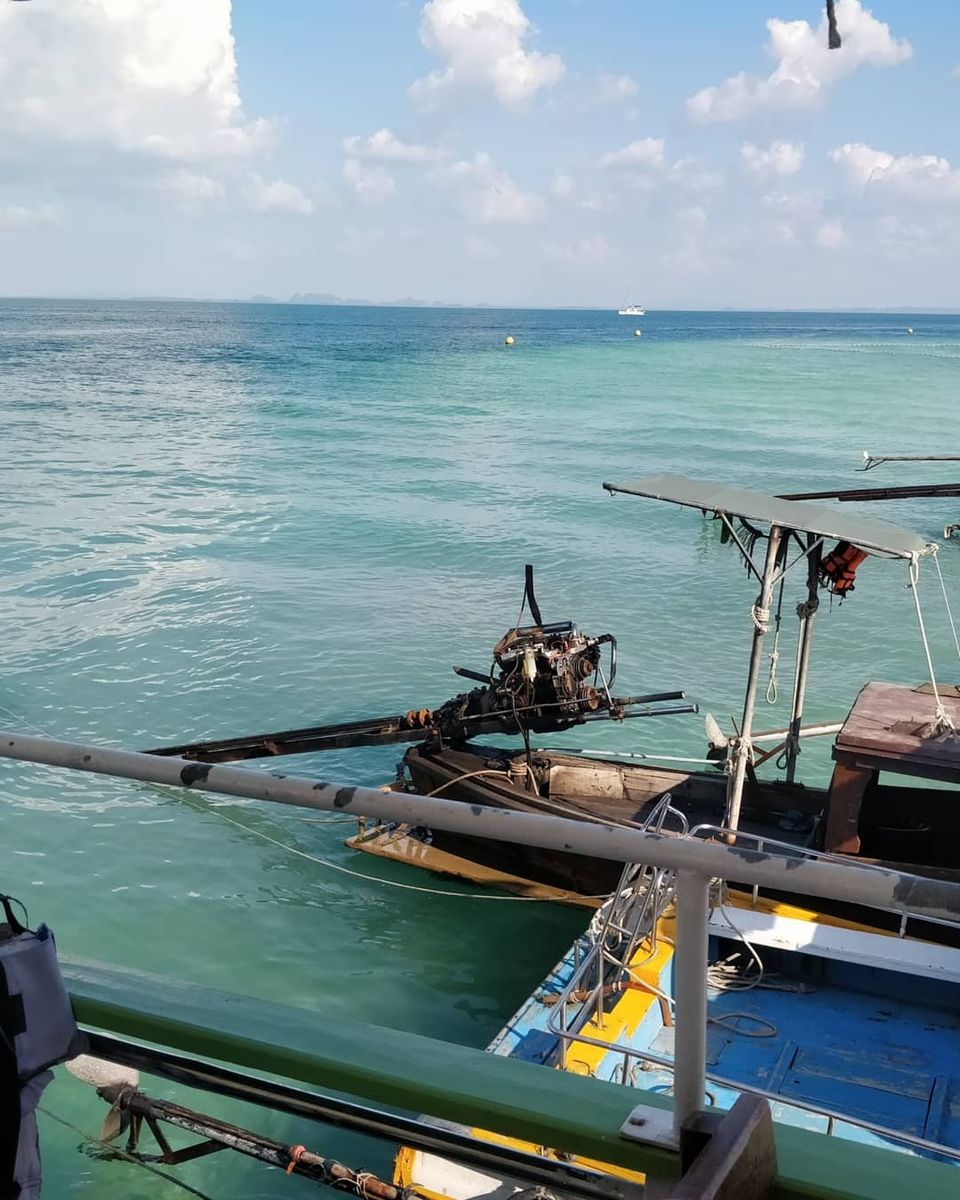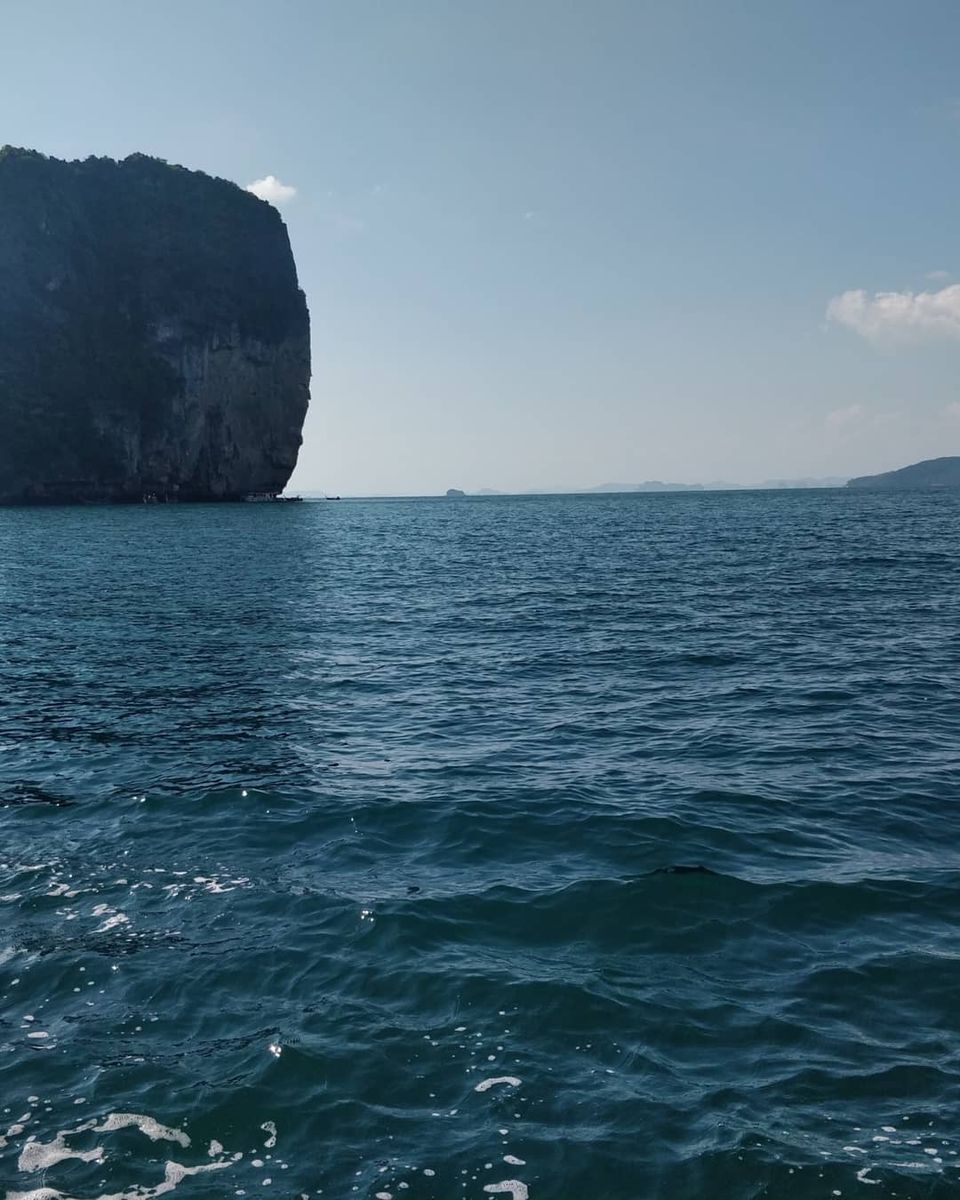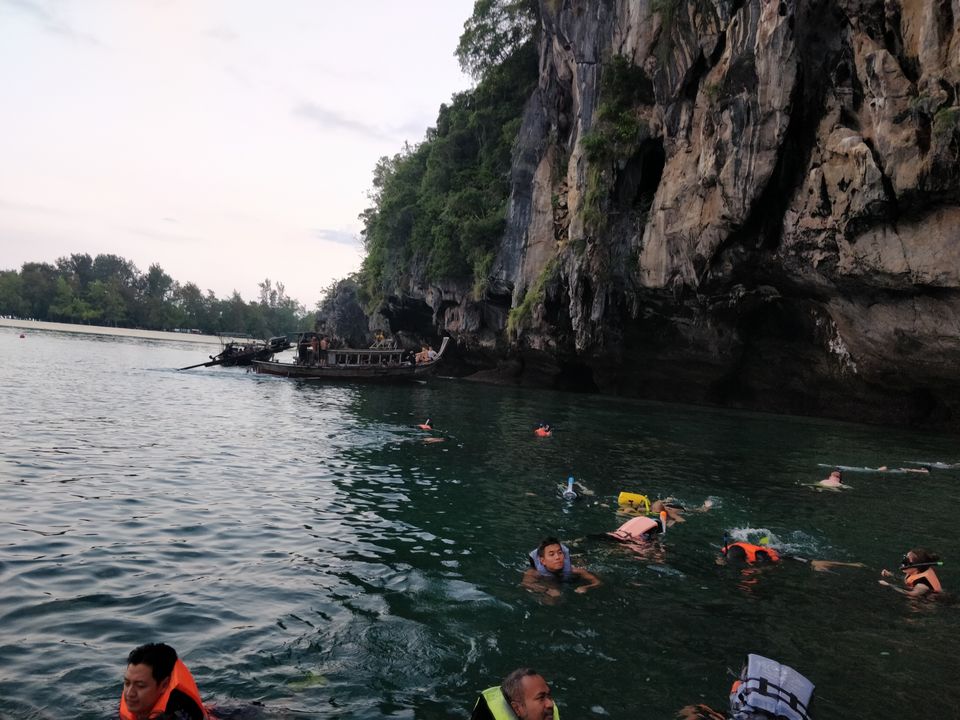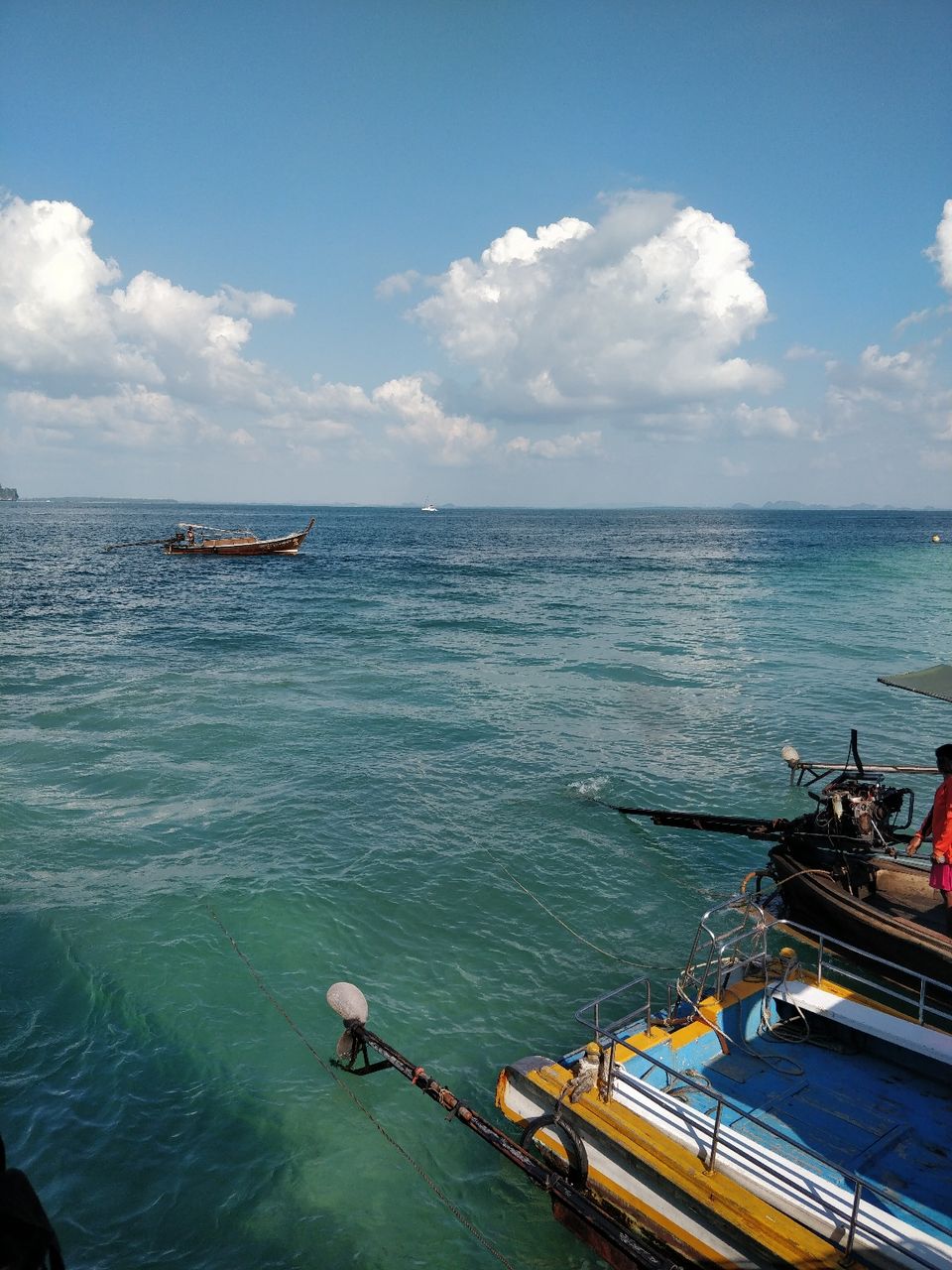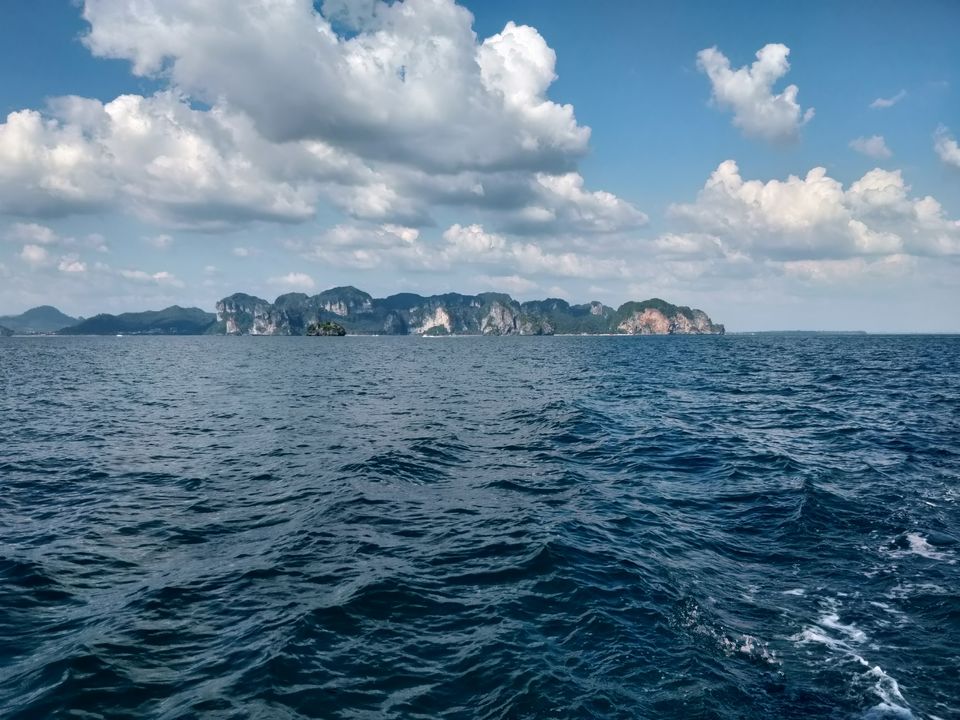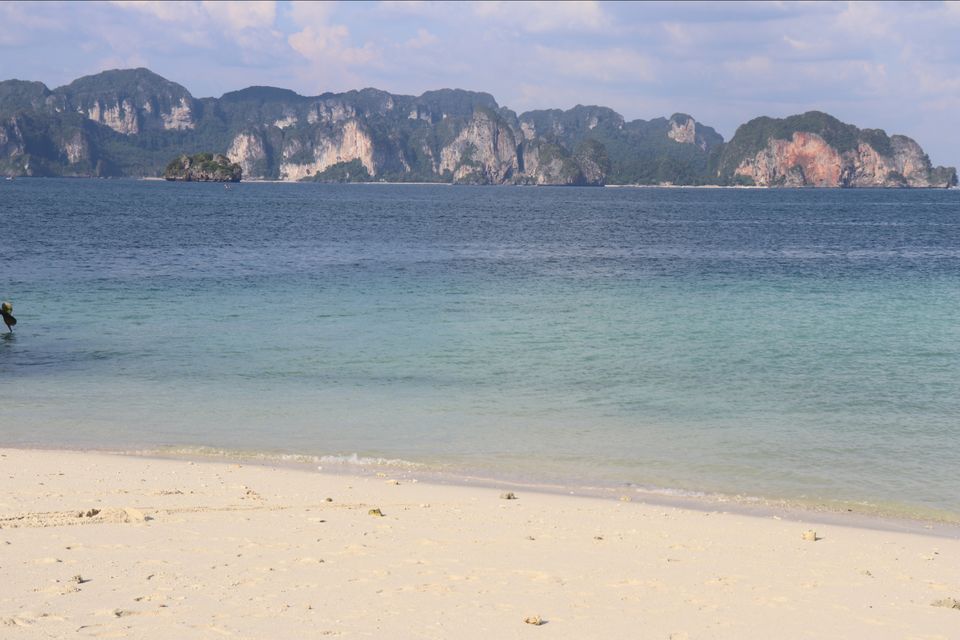 THAILAND is usually known only for Bangkok and is thought of as shady ,all about partying etc etc
But there's much much more to the kingdom of Thailand than just Bangkok!
I spent 2 days in Bangkok, 3 days in Krabi and 3 days up in the north (Chiang Rai and Chiang Mai) and all 3 locations are entirely different from each other!
Bangkok is indeed a bit shady and good for party animals and well other things.
Krabi is too beautiful to be described in words with all the pretty islands and perfect scenic locations.
North is more about culture ,the soulful and peaceful temples, the safaris, the mountains etc.
And I had the privilege to explore it all in 10 days under 50k!
TOURIST VISA :
You can get visa on arrival for about 2000 baht which costs about 4500 INR!
But there's a long queue for voa and everyone's exhausted from the flight already so I'd suggest to apply for a visa from here itself!
Visa in India also costs comparatively less!
So if you're on a budget trip or a newbie, get your visa well in advance to be on safer side!
Visa here costs only 2500 INR
Just go to the thailand embassy and submit the documents as mentioned.
You're usually asked for :
1] Photographs
2] Return tickets and hotel bookings prints
3] Bank account statement of past 6 months, you must have a balance of at least 45-50k in your account or else visa is likely to be rejected
4] Your itinerary for the no of days you're travelling
5] Passport
THINGS TO KNOW BEFORE GOING TO THAILAND:
1] People of Thailand don't understand English much so it's very difficult to communicate.
You need to be really patient with them and try not to get pissed if possible :P remember you travel to relax and enjoy so don't get into unnecessary arguments due to misunderstandings.
You'll need Google maps every moment ,so go for an unlimited data plan, you'll easily get a sim at the airport in 200 Baht
Try to learn a couple of thai words if possible.
2] Bangkok is specifically for party lovers, there is not much to explore in Bangkok so 2 days are more than enough in Bangkok!
It is a bit shady indeed so be careful about the places you're going to be visiting especially if you're a female solo traveller or going in a girls group.
3] Bargaining is really important! You don't wanna end up paying unnecessary money to anyone!
So do your research, make sure your internet is always working!
Look it up and bargain and go for the rates you think are appropriate!
Do your homework!
4] There's an Uber counterpart in Thailand ,it's called Grab! Check the prices in grab everytime you book a tuk tuk or a private cab!
Go for public buses if possible everytime, they're good ac buses and the cheapest option!
Make sure you know however where exactly to get down!
5]You must stay at hostels not only for budget travel but to meet people from around the world!
It's truly one of the best things about staying at hostels!
Also the prices are around 600-700 INR on an average
Do proper research on hostelworld and Tripadvisor.com
I booked all the hostels through hostelworld app!
Read the reviews and facilities carefully and book it!
6]There are many places which shutdown by 5-6pm in Thailand! So you've got to check timings everytime you go to visit a place!
7]If you're in need of any thing ,there's a 7/11 shop at every corner in Thailand
7/11 shops are open 24 hours and they help you with everything be it sim cards/food/ products/water/tickets or anything for that matter!
7/11 rocks!
8] Food is oddly sweet everywhere you go! You have to specify that you want spicy food or whatever!
There are indian restaurants everywhere in Thailand, they are a bit expensive thou.
For vegetarians ,the options are very less as far as local Thai cuisine is considered so always carry chips, packets of Maggi and pasta with you just in case!
There are many hostels which provide self catering services where you can cook your own food in the kitchen so you can carry some stuff for sure and cook it!
You can always opt for fresh fruits and juices which you'll find throughout the Thailand nevertheless!
Don't over plan and enjoy the trip, it's a blast always! 🌸🌈
Never a dull day in Thailand!! 👻
I've tried my best to break down the itinerary properly and keep it simple & short!
Any suggestions are more than welcome! 💫
DAY 1!
BANGKOK
KRABI
On Day 2 in Krabi ,we had initially planned for scuba but they have a strict no flight policy in 24 hours rule so we couldn't do it!
The expense though is around 4500 baht for a person with a diver license and around 6500 baht for a beginner which includes training!
So it'd cost you around 12-13k INR in Krabi/phi-phi islands!
So we decided to rent scooties (cost is 200 baht per scooty usually) and reach the green emerald pool ,blue pool ,hot water springs which are famous spots all in one place a lil outside the main town of Krabi!
Riding a scootie through the picturesque sceneries ,the caves and the spotless roads of Krabi was an experience within itself, an experience I'll never forget! It was too good to be true!
There's an entry fee of about 300 baht pp for foreigners at the park!
Green emerald pool is about 800 meters walking from the main entrance!
The pool was magical and how!
We relaxed there for quite a while! It was one of the most refreshing and soulful experiences of the trip!
Hot water springs are on the way!
So you swim,chill ,relax at any of the pools and springs as long as u want!
Unfortunately the closing time for it is 5 pm!
So we headed back to our hostels and partied real hard that night!
Went to the beach across, relaxed, chilled and call it a day or night! :o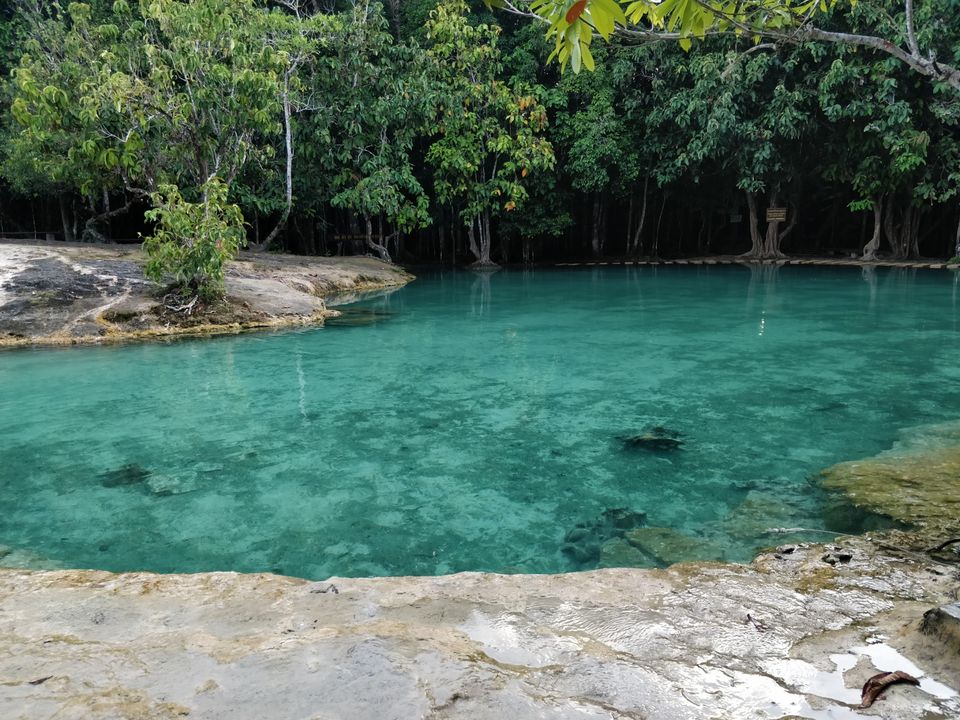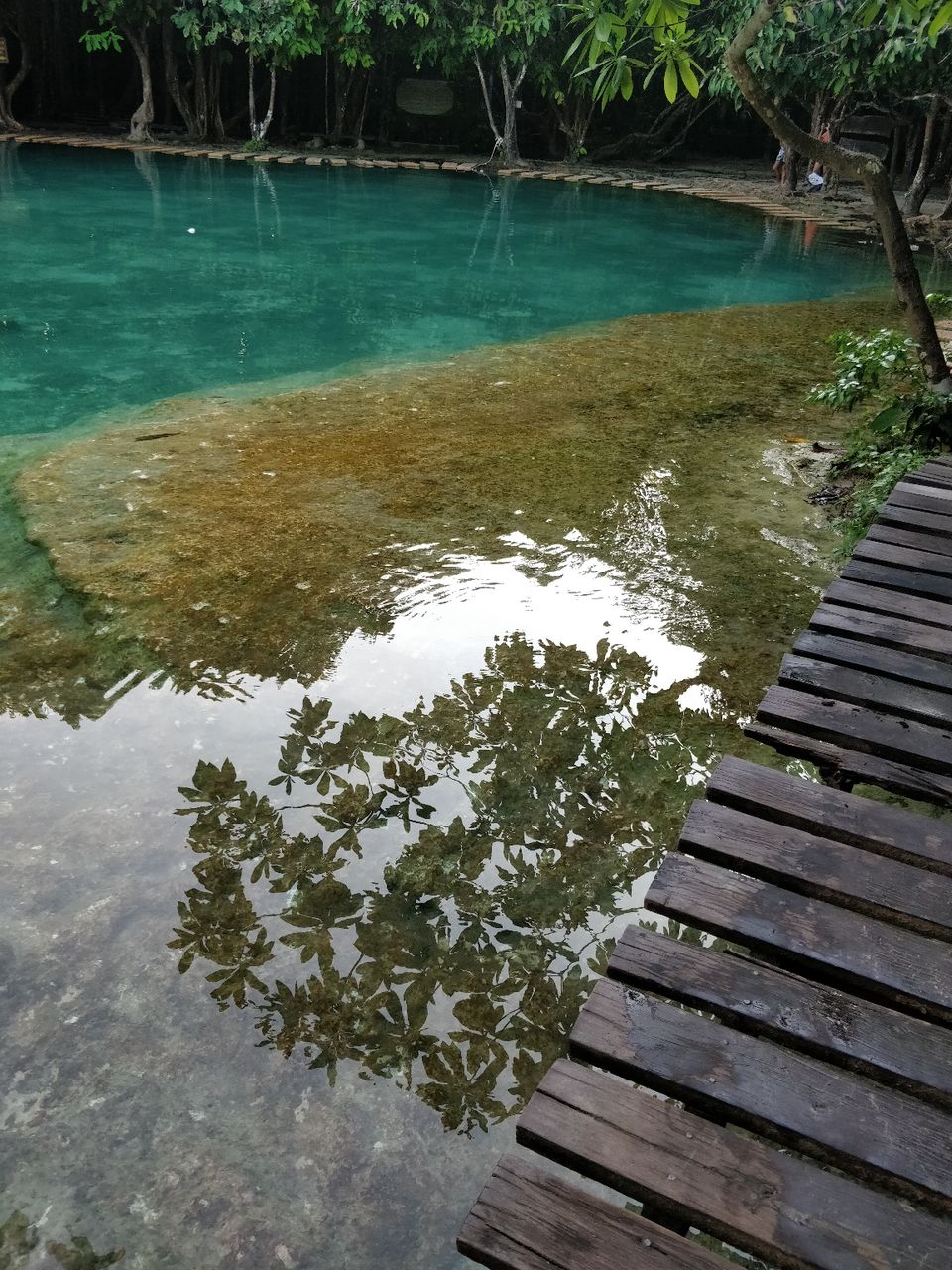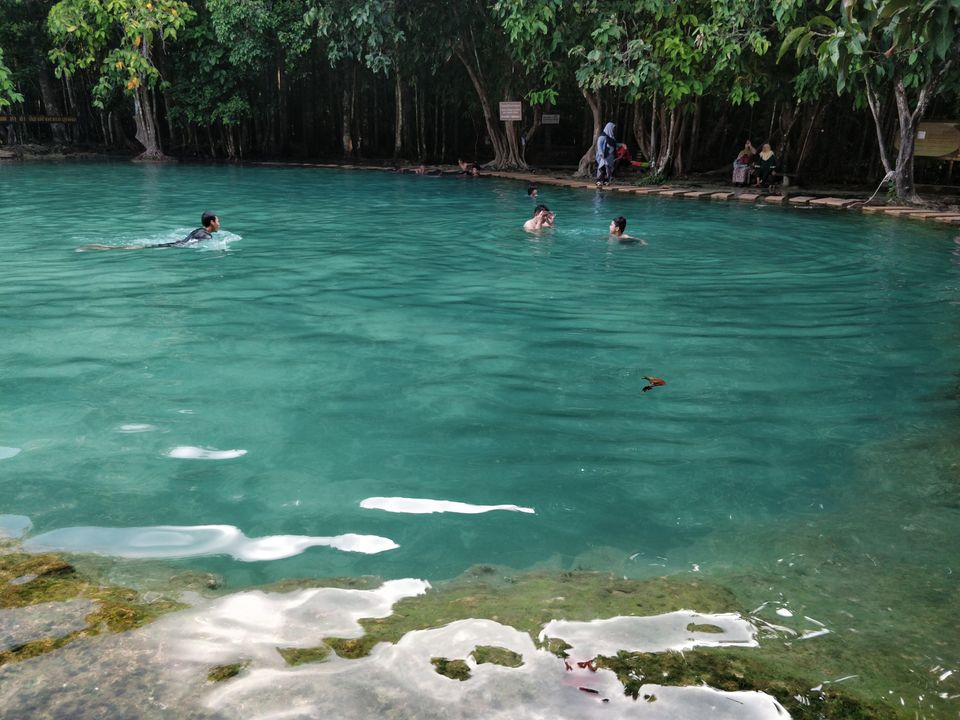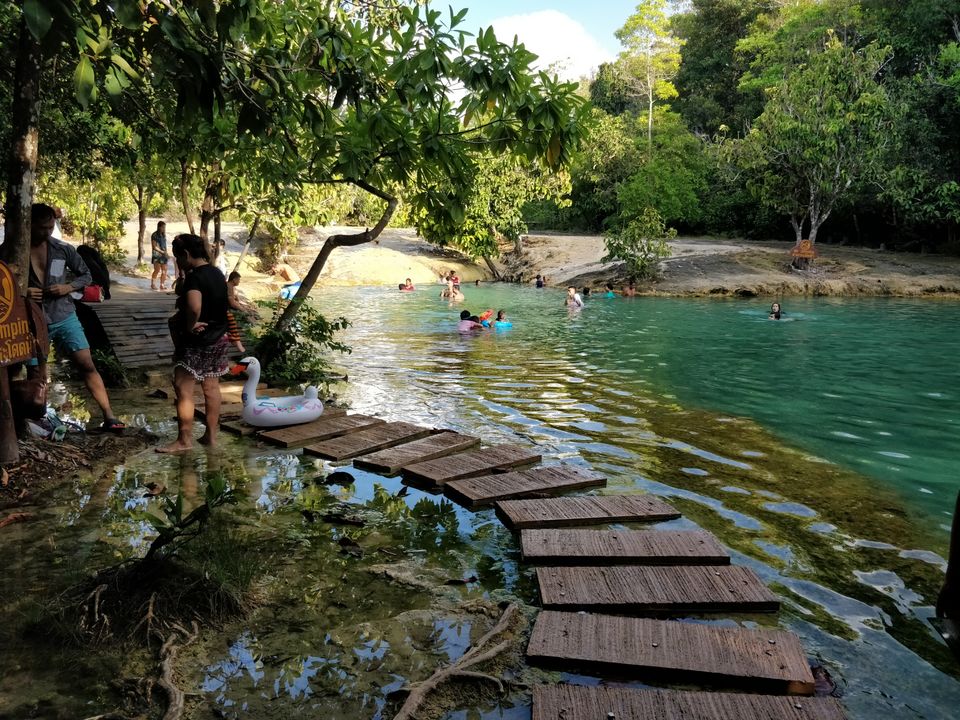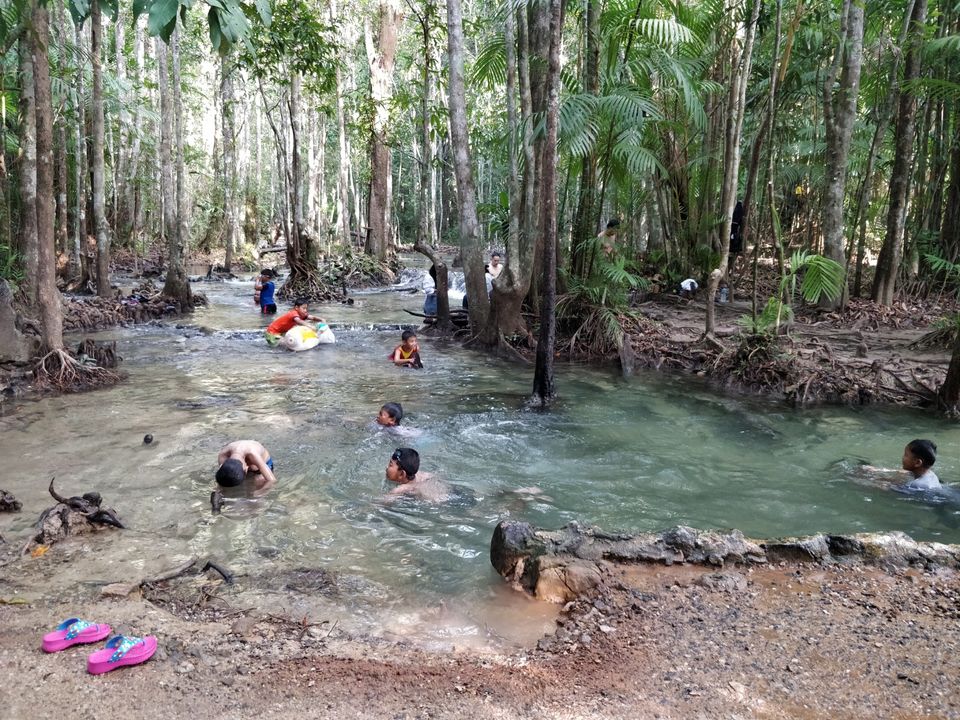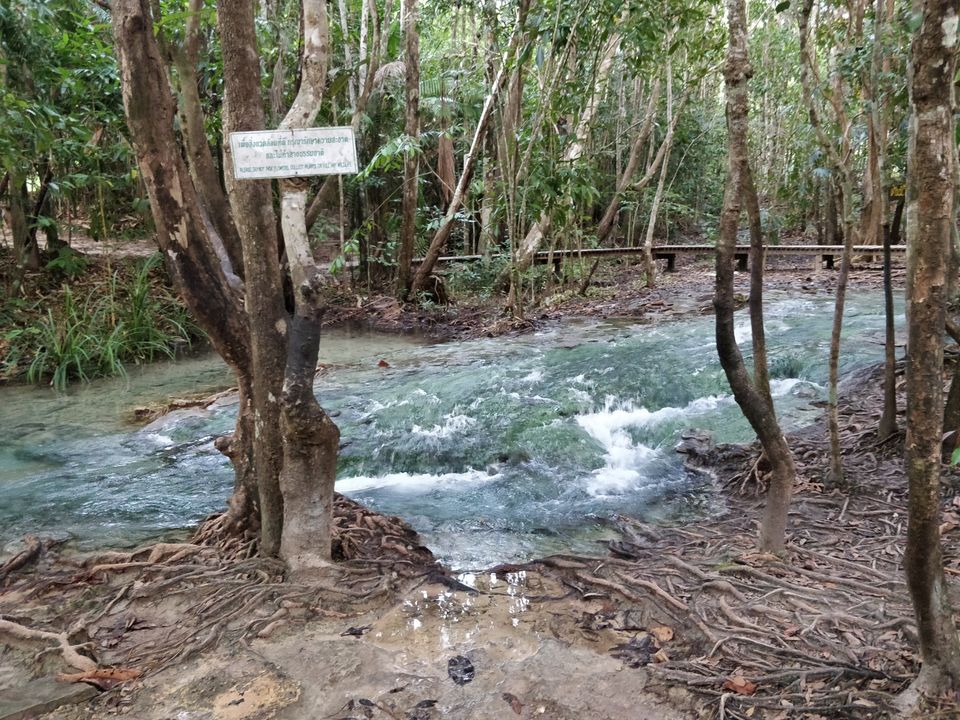 KRABI
There are a lot of options for Indian food in Krabi!
Many indians have opened up restaurants along the Ao nang beach coast!
We had some amazing crabs with Thai curry and prawns rice near ao nang in one of the seafood restaurants! It cost us around 600-700 baht!
For day 3 in Krabi, we had booked a nice hotel with a swimming pool and amenities and services to just relax and chill for a day!
So we took a private cab from Ao nang beach cuz that's the only option of transportation in Krabi hence it's a bit expensive than rest of the locations in Thailand.
Merely 11 kms cost us 400 baht ,but we were out of options!
So we reached seabass krabi hotel, it was pretty lit and the pool is pretty amazing! The service was good too!
The accommodation cost was around 1200 rs pp per night! We had booked it in India itself on mmt!
We headed toward the Krabi night market which I personally loved alot!
The fruit market was pretty amazing along with the food market!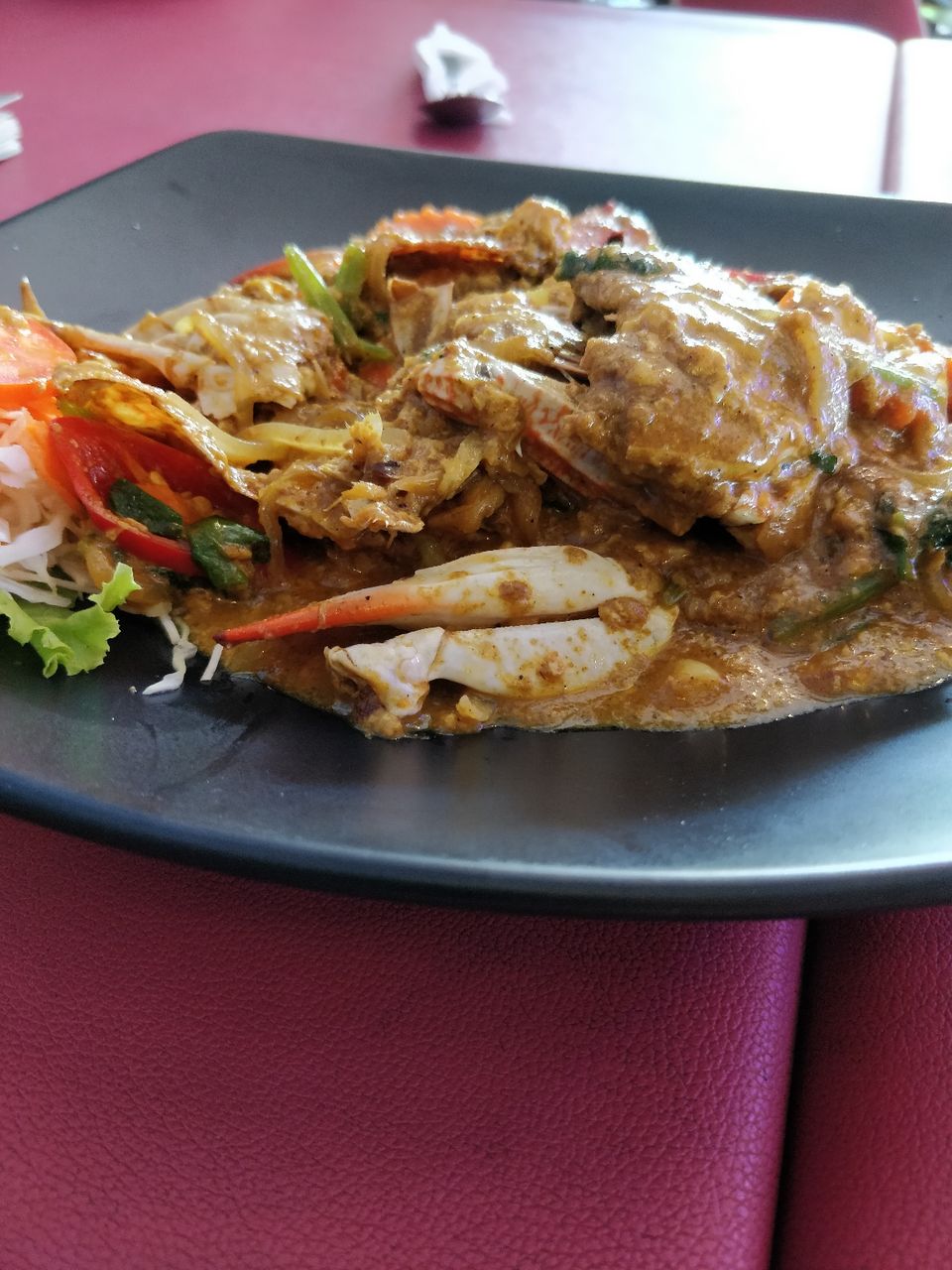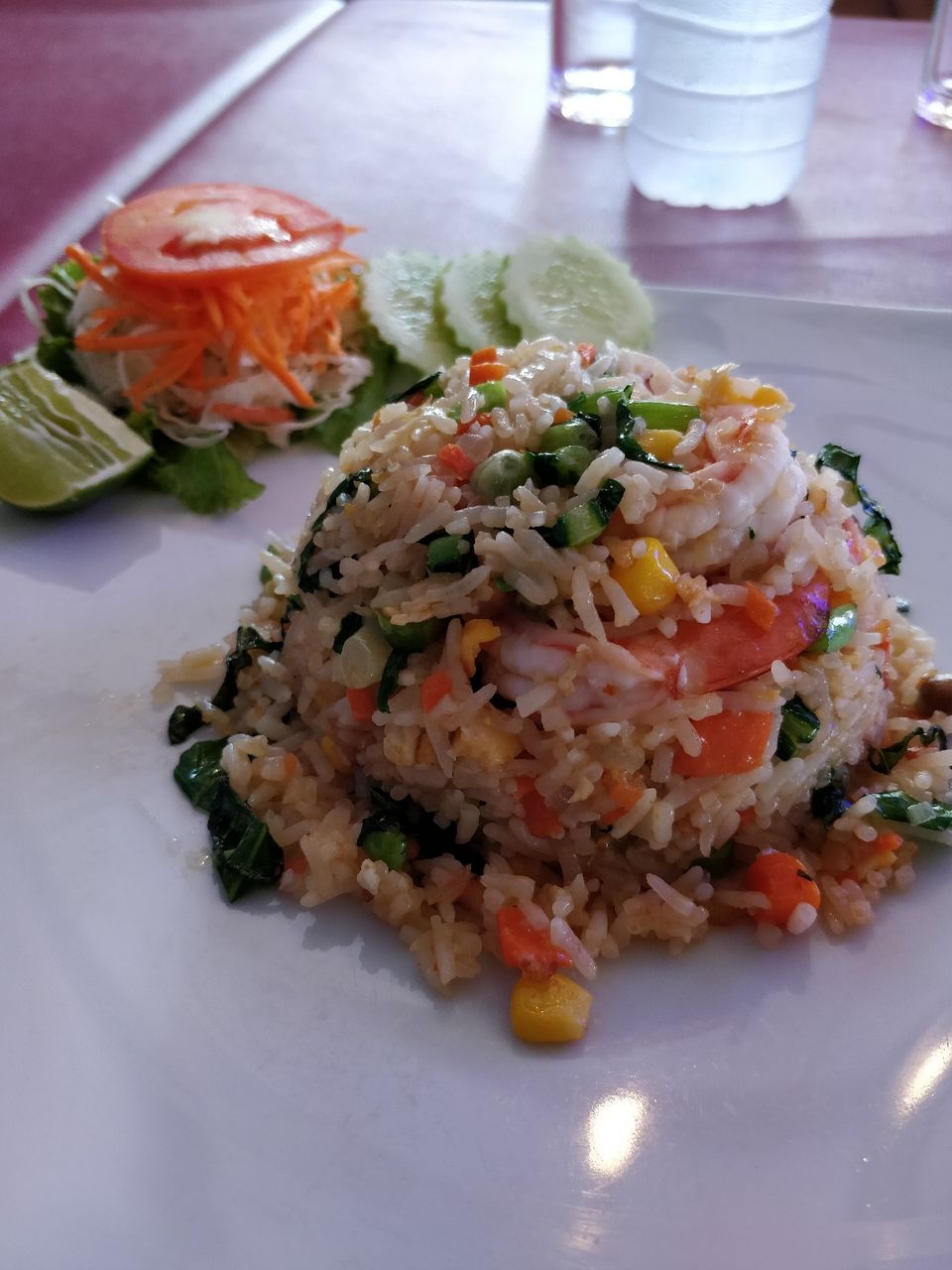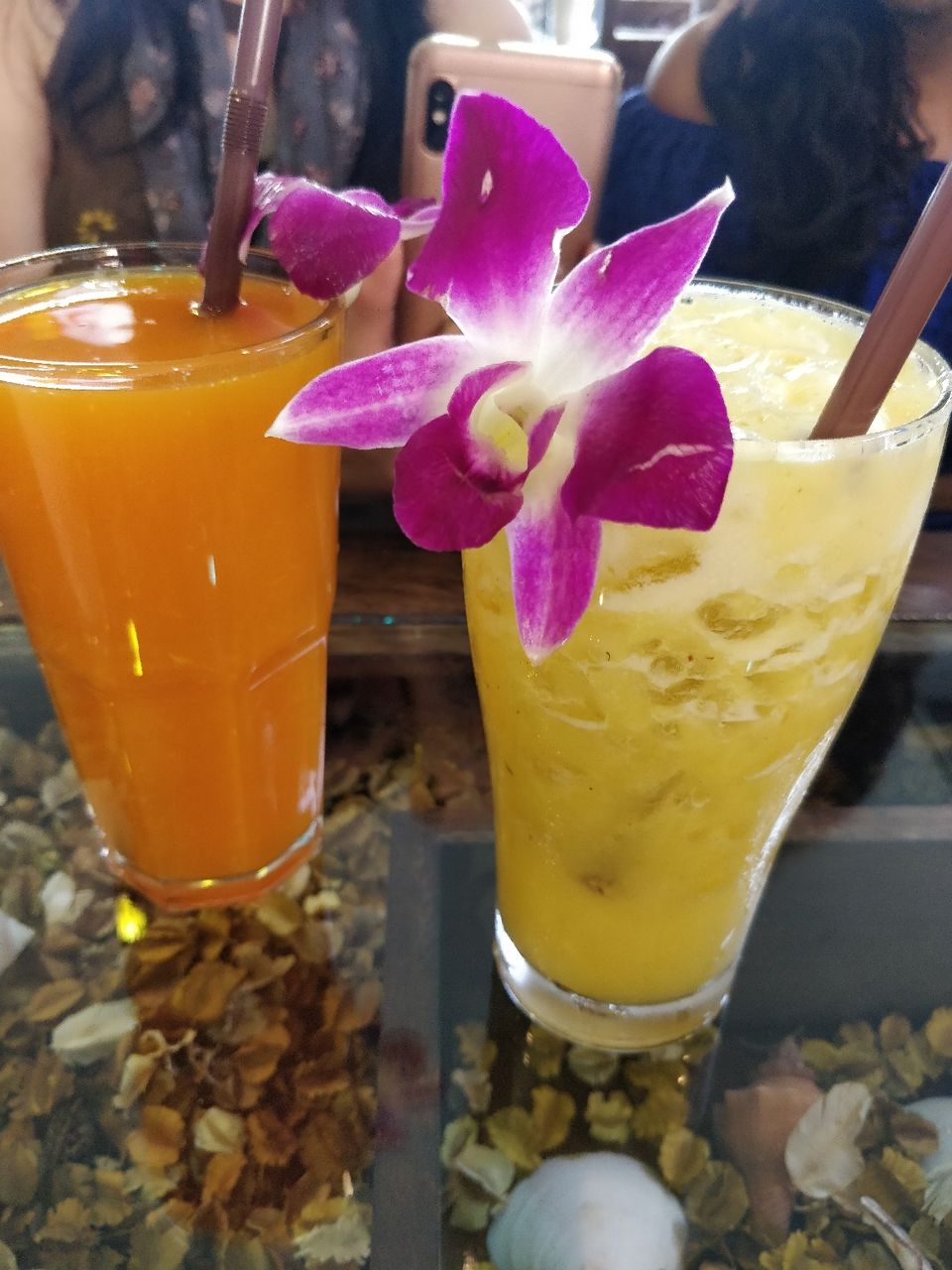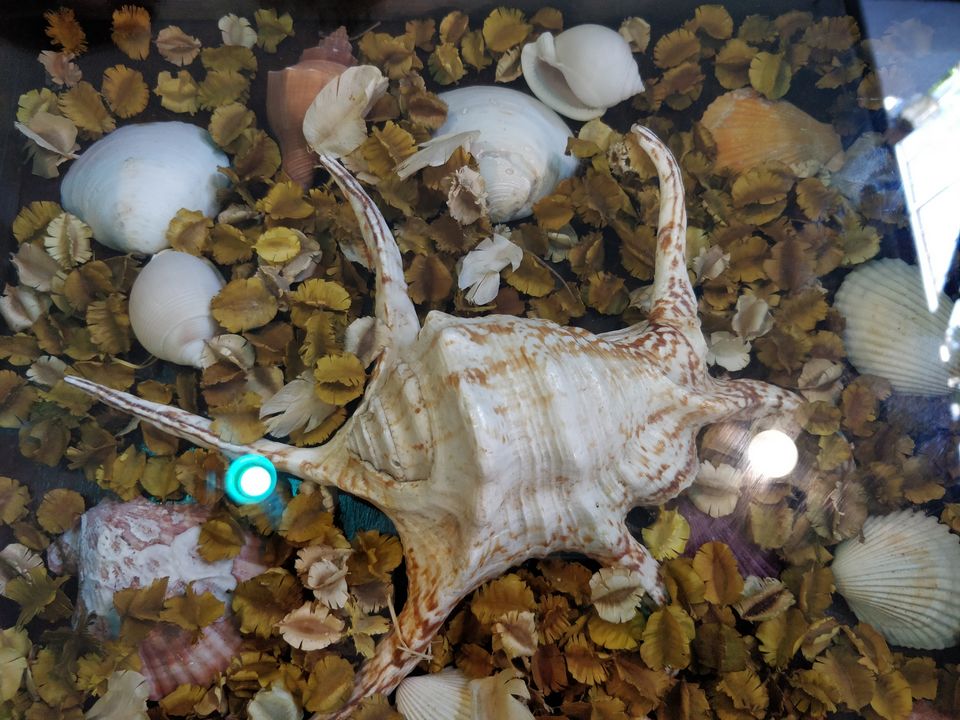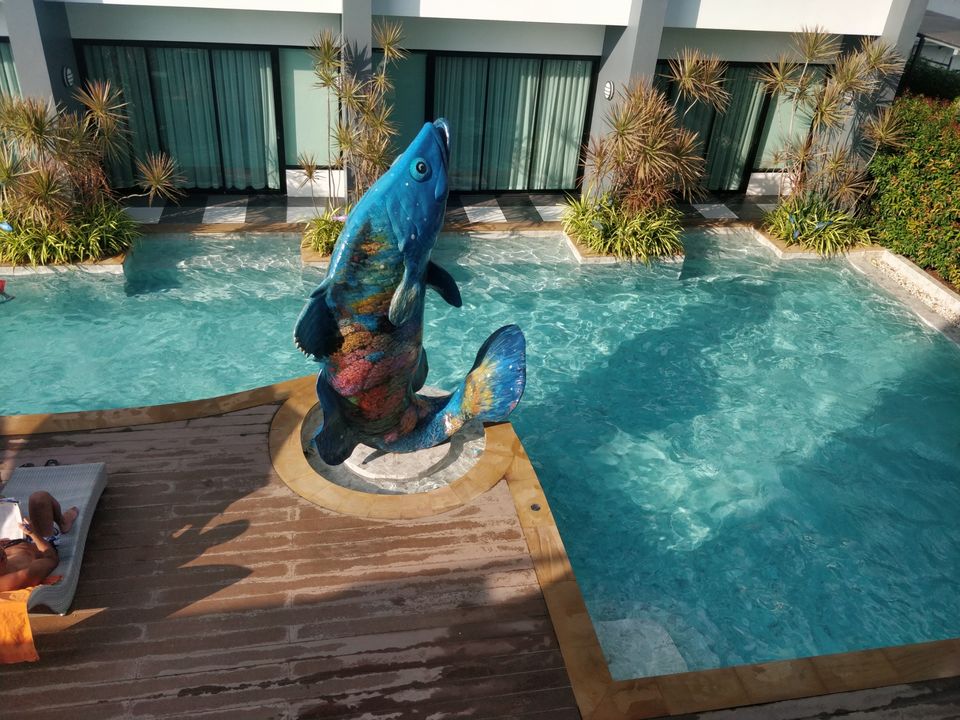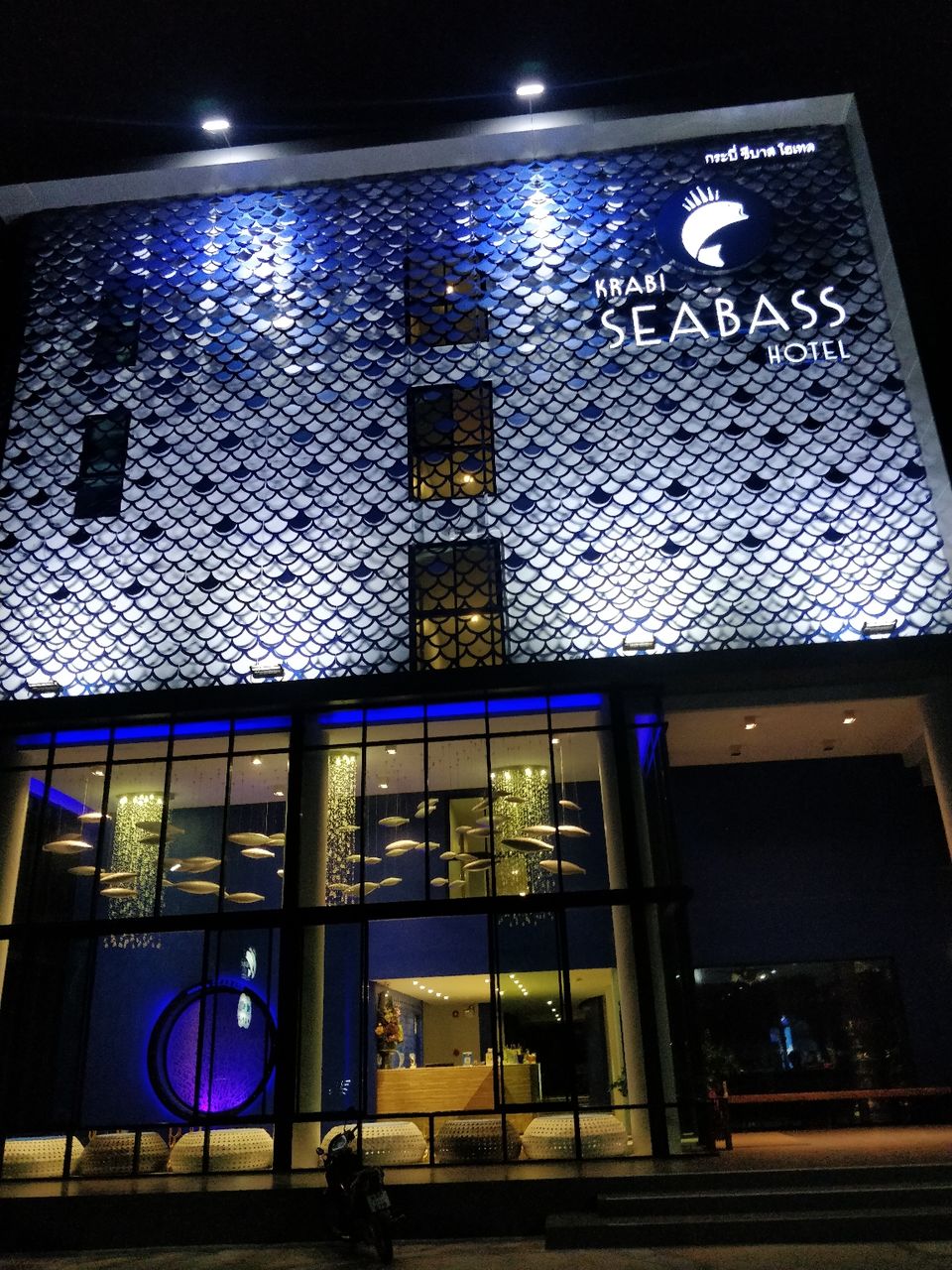 CHIANG RAI
from Krabi again we took an early morning flight to dmk ,post that we took a flight from dmk to Chiang Rai!
We reached Chiang Rai by afternoon, by late afternoon we freshened up a bit and took a bus to the white temple!
It's entrance fee is around 50baht pp!
It's magical inside out!
It's the most unique temple to ever exist I believe,it was totally worth it!
We hitchhiked our way back from the temple!
Public transportation is only till 5pm!
There was no grab available in the area either ,we couldn't see any tuk tuks or anything in the area!
So we had to walk back, got a ride Midway fortunately which was a great experience! :D
We explored the streets of Chiang Rai for the rest of the night!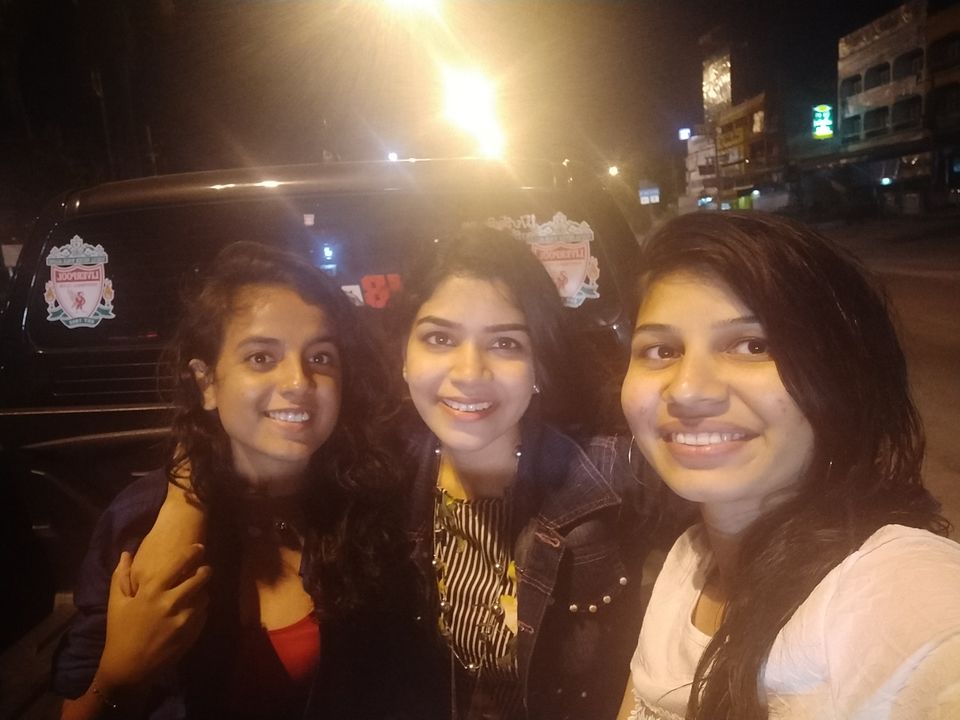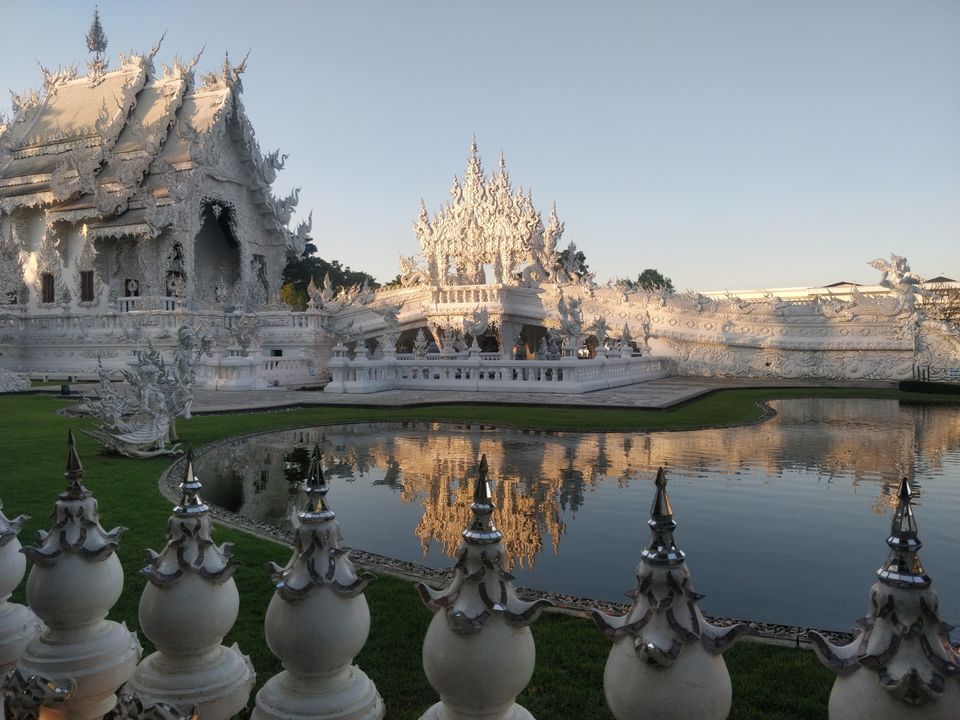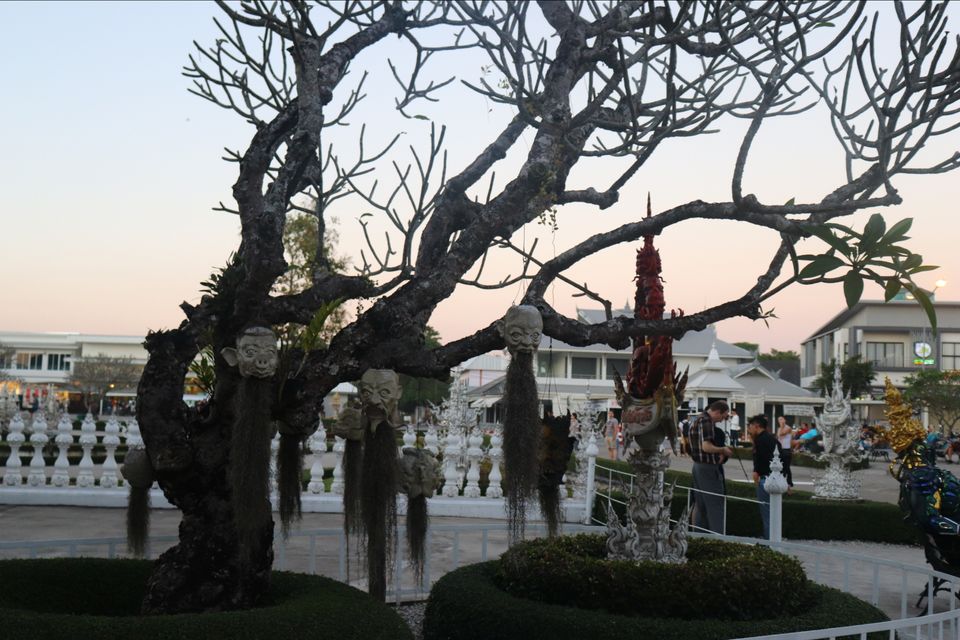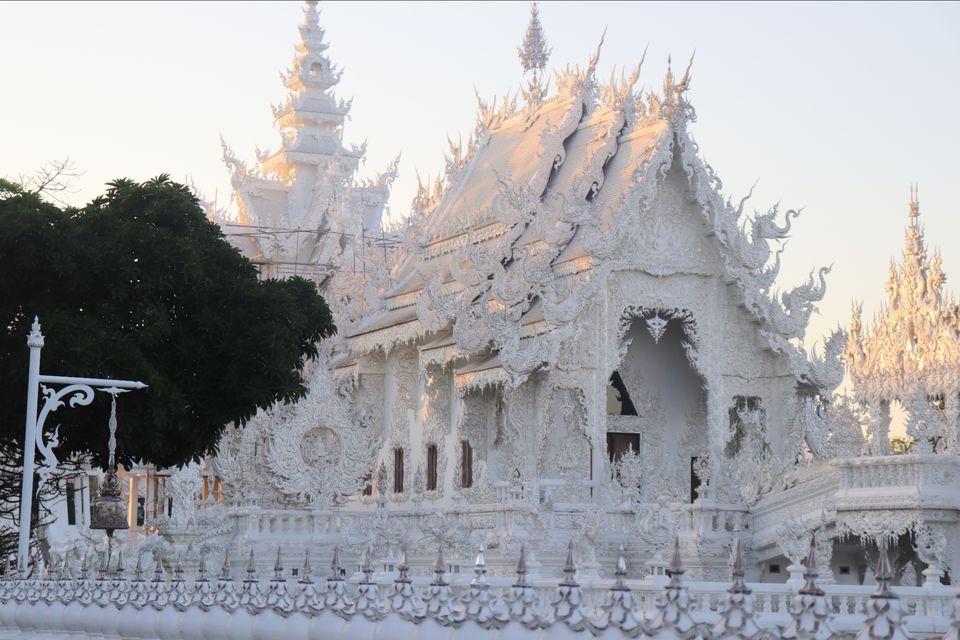 CHIANG MAI
we took an early morning bus from Rai to Mai at around 6:30- 7 am in the morning!
The tickets get sold out real quick so you have to book them at least two-three days prior.
There's a green bus app using which you can book the green bus tickets even from India which costs about 200-300 baht pp.
But you need to get a physical copy of the same,which you can get at the bus station or any of the 7/11 shops in Thailand. (Their charge is 25 baht)
We reached Chiang Mai by afternoon!
We decided to go to the Chiang Mai zoo on that day!
It's quite majestic with lions and tigers pretty much almost in open!
It had pandas ,penguins and koala bears too! :D
There's a sealife aquarium inside of it for which you have to pay separately (220 baht pp)
The zoo costs around 150 baht pp!
You have to pay extra 100 baht for pandas ,rest is free!
I'd recommend people to visit the zoo and the aquarium! Totally worth it!
We used grab in north everywhere,it's totally cost efficient with a great service!
Once we reached hostel, we again partied hard that night! Chiang Mai has some of the best pubs n bars where everyone parties hard!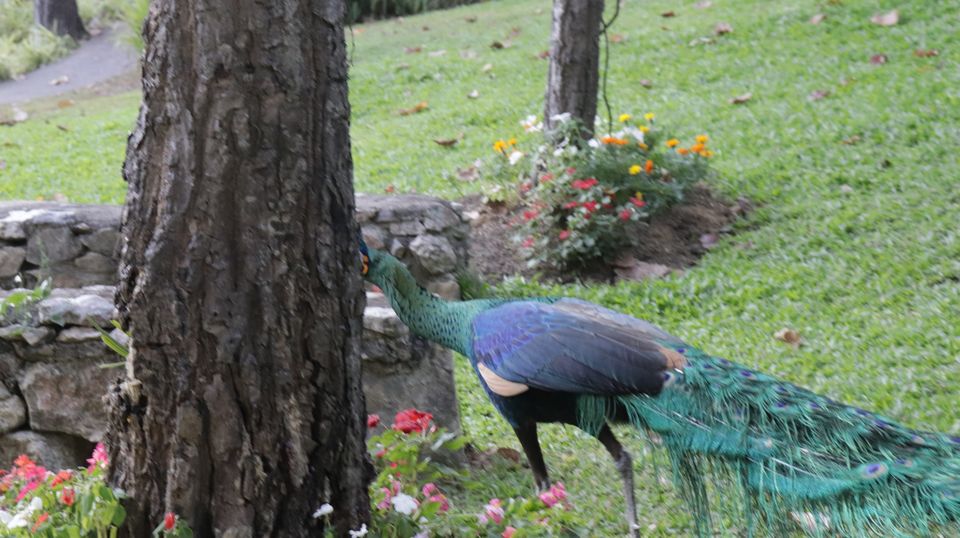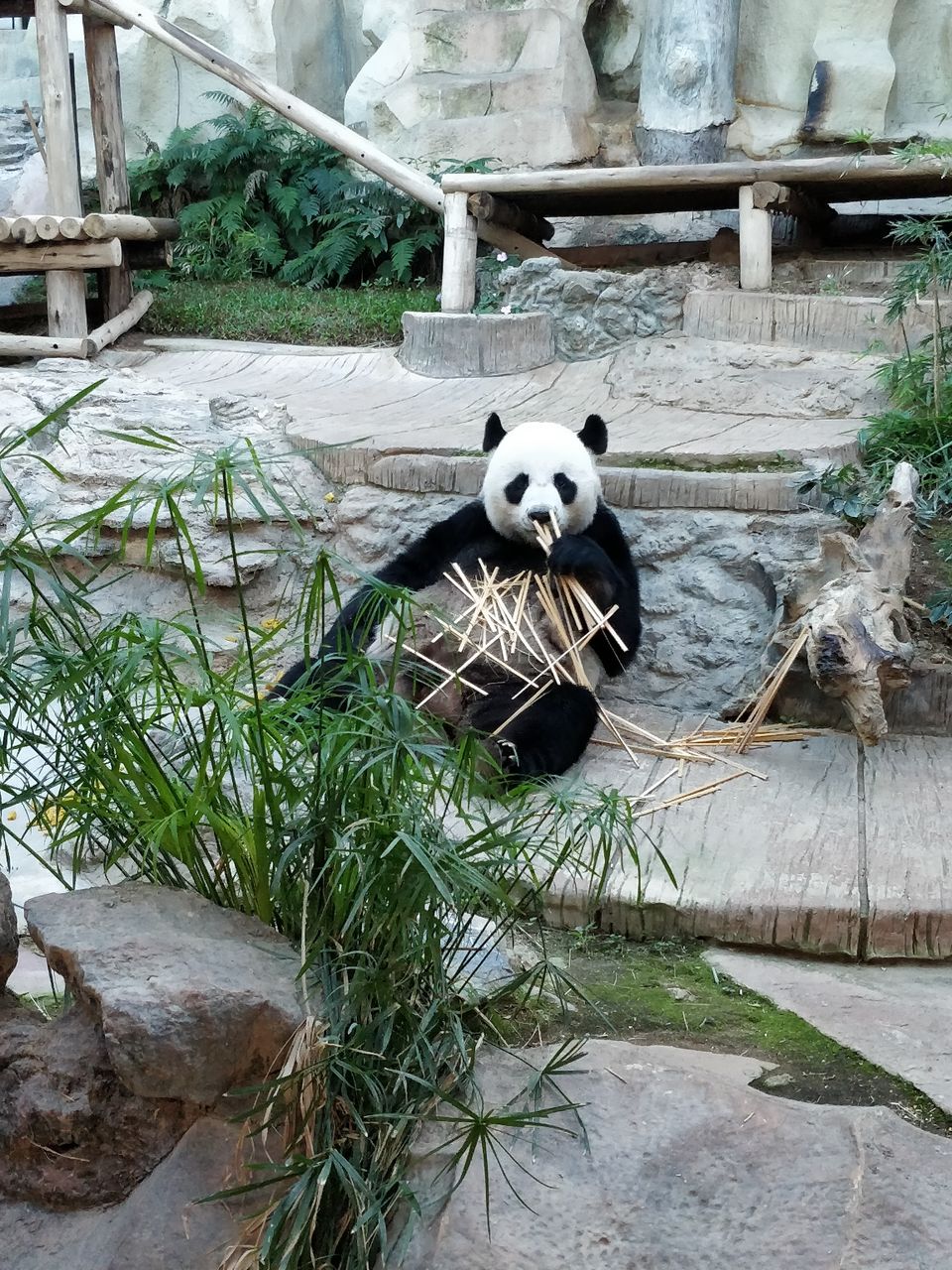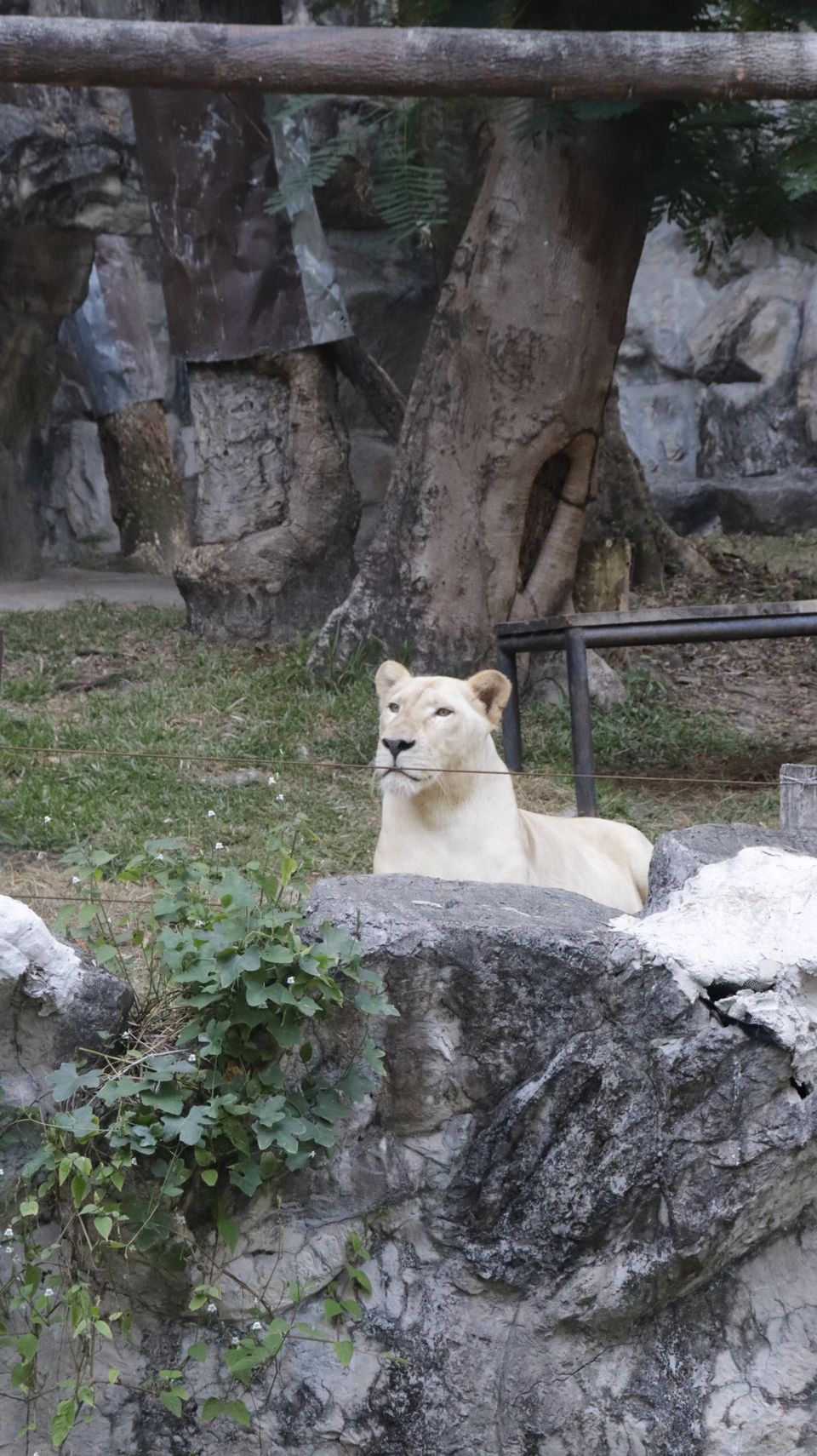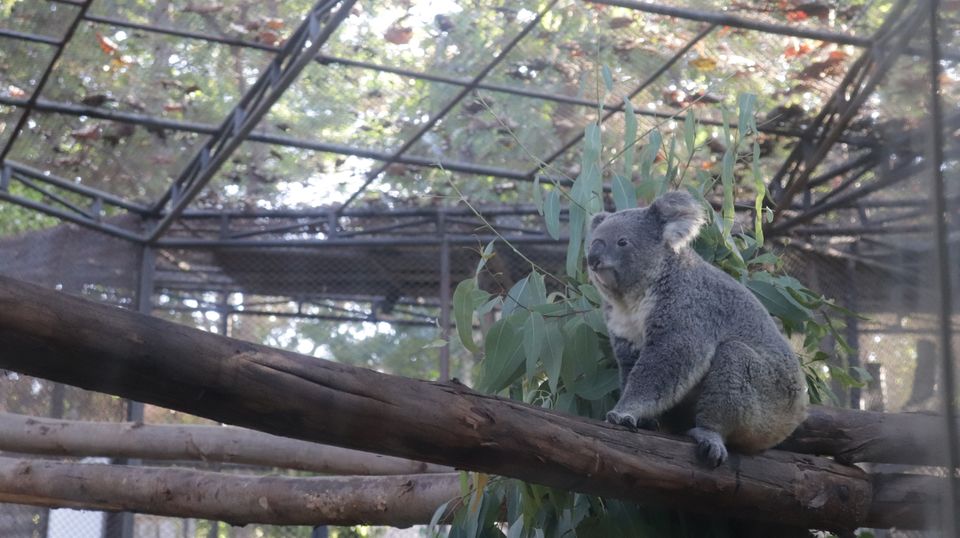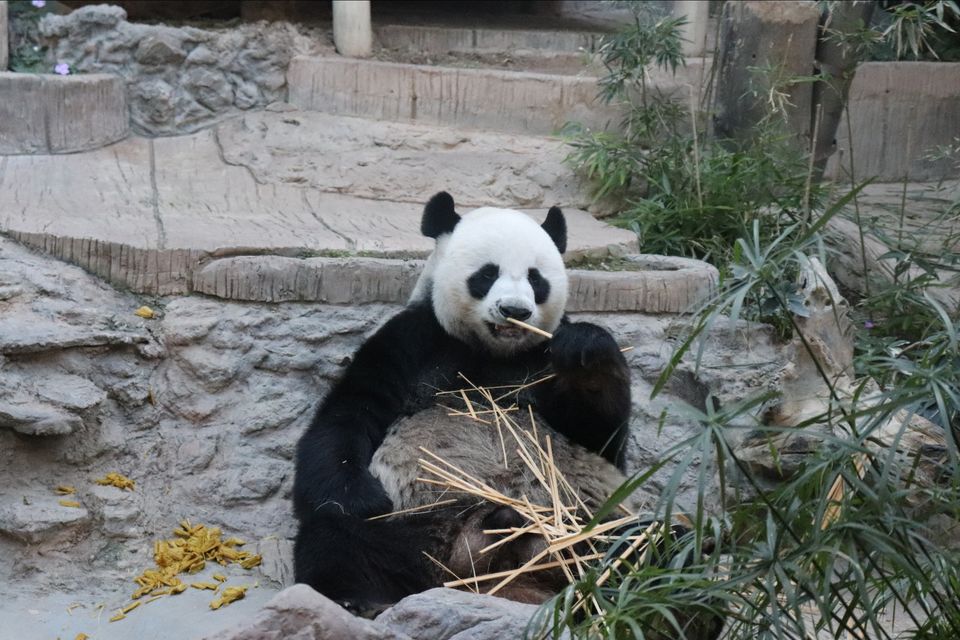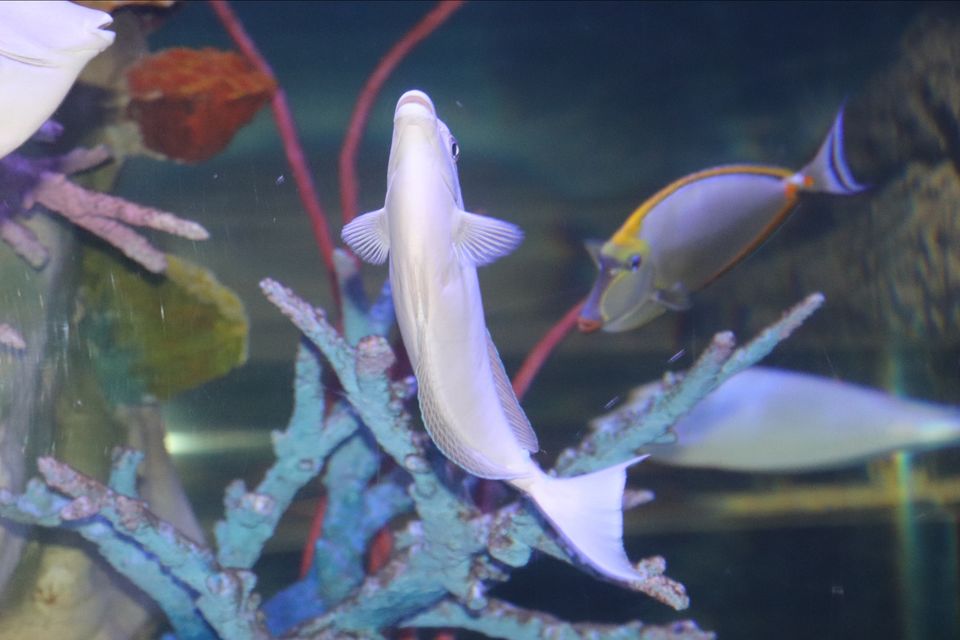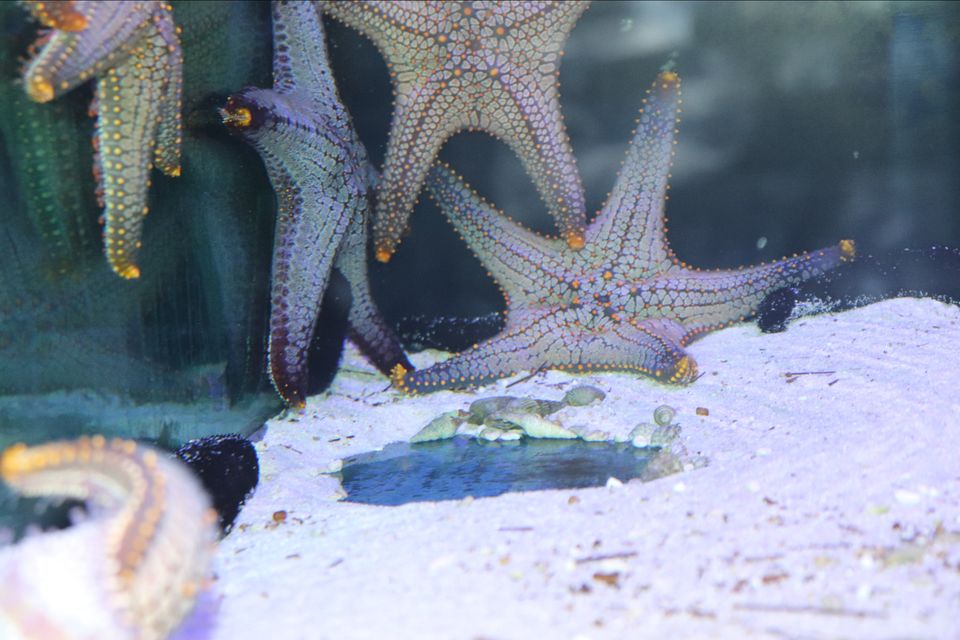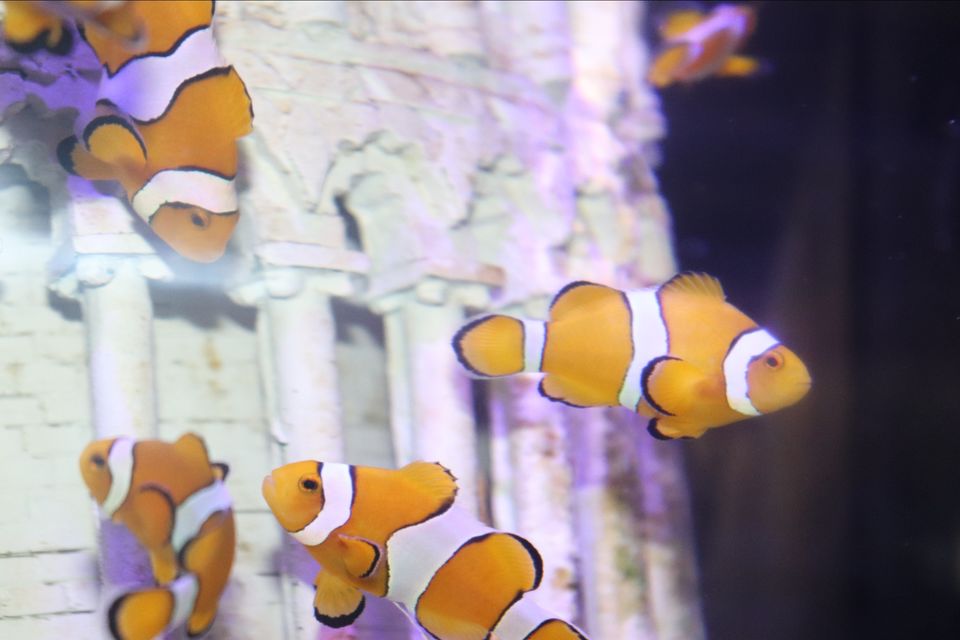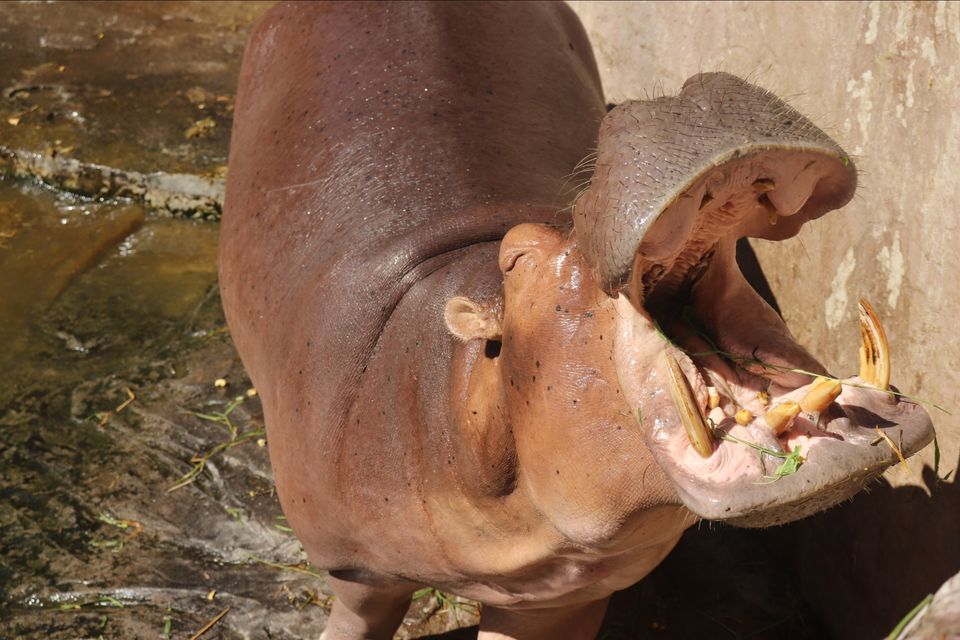 CHIANG RAI
So we again took a green bus from Mai to Rai , dropped our luggage at the hostel we were staying at the day before (the owners of the sook hostel were kind enough to let us do so ,they din't even charge us for the same)
We took a tuk-tuk to the iconic blue temple of Chiang Rai! Blue temple is positivity and peace goals!
The Buddha statue is really mesmerizing and the temple gives nothing but positive vibes!
We sat there for a while and took the tuk-tuk to the black house (bandeau museum) explored the place a while!
Then got a free ride to singha park!
It's pretty huge and nice! There was a music festival that day at singha park, we chilled there for a while!
Got back to the hostel, headed toward the Chiang Rai airport as we had a flight back to Bangkok the same night!
We reached Bangkok around 11 pm and had booked zzz hostel right next to the airport!
One of the pilots was kind enough to show us the way and help us reach the hostel!
Hostel owners were nice and extremely helpful!
Zzz hostel had amazing accommodation facilities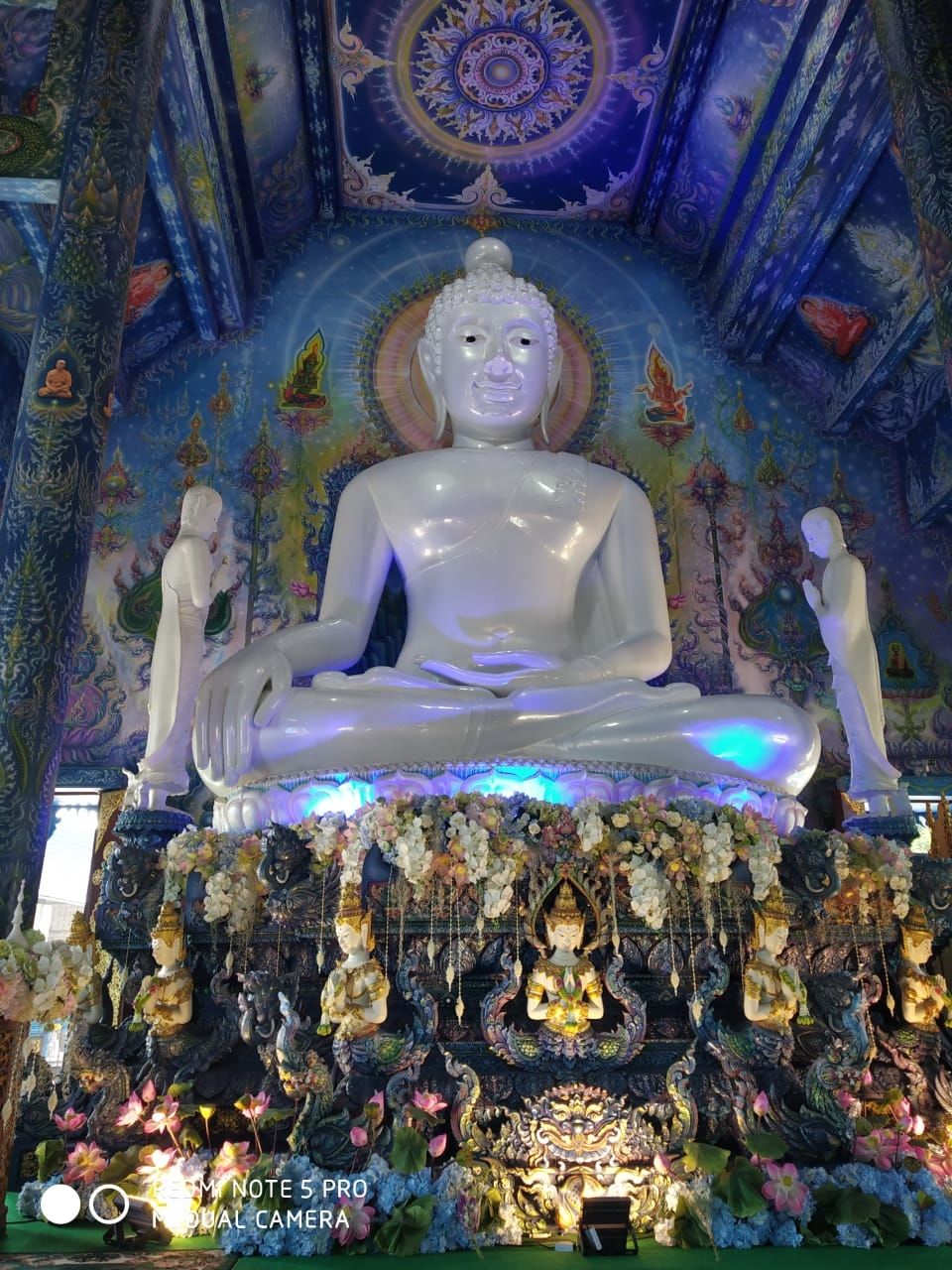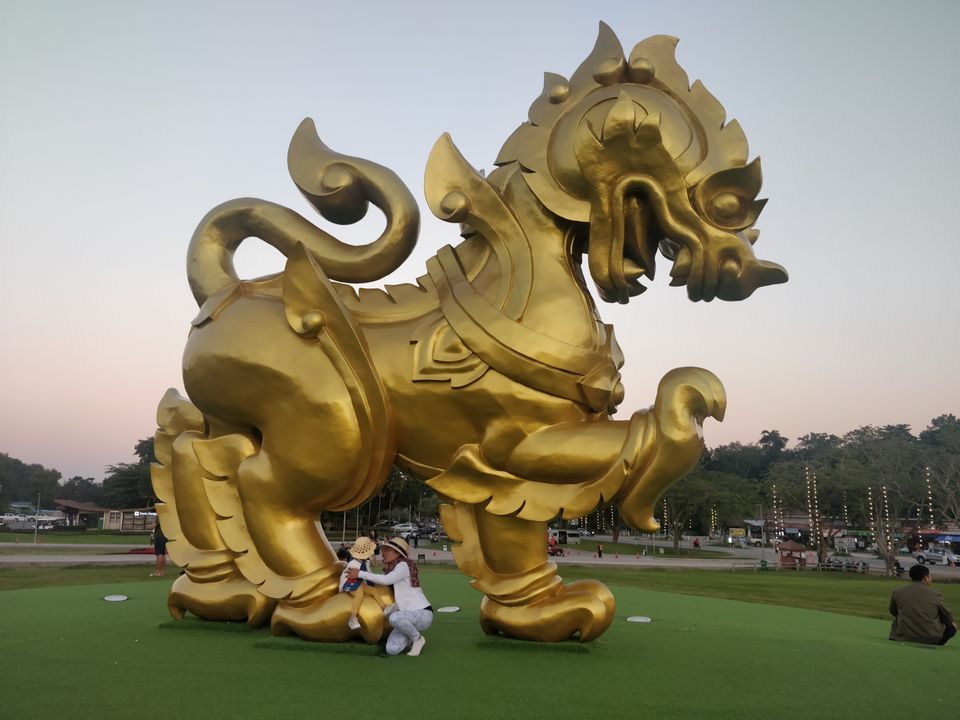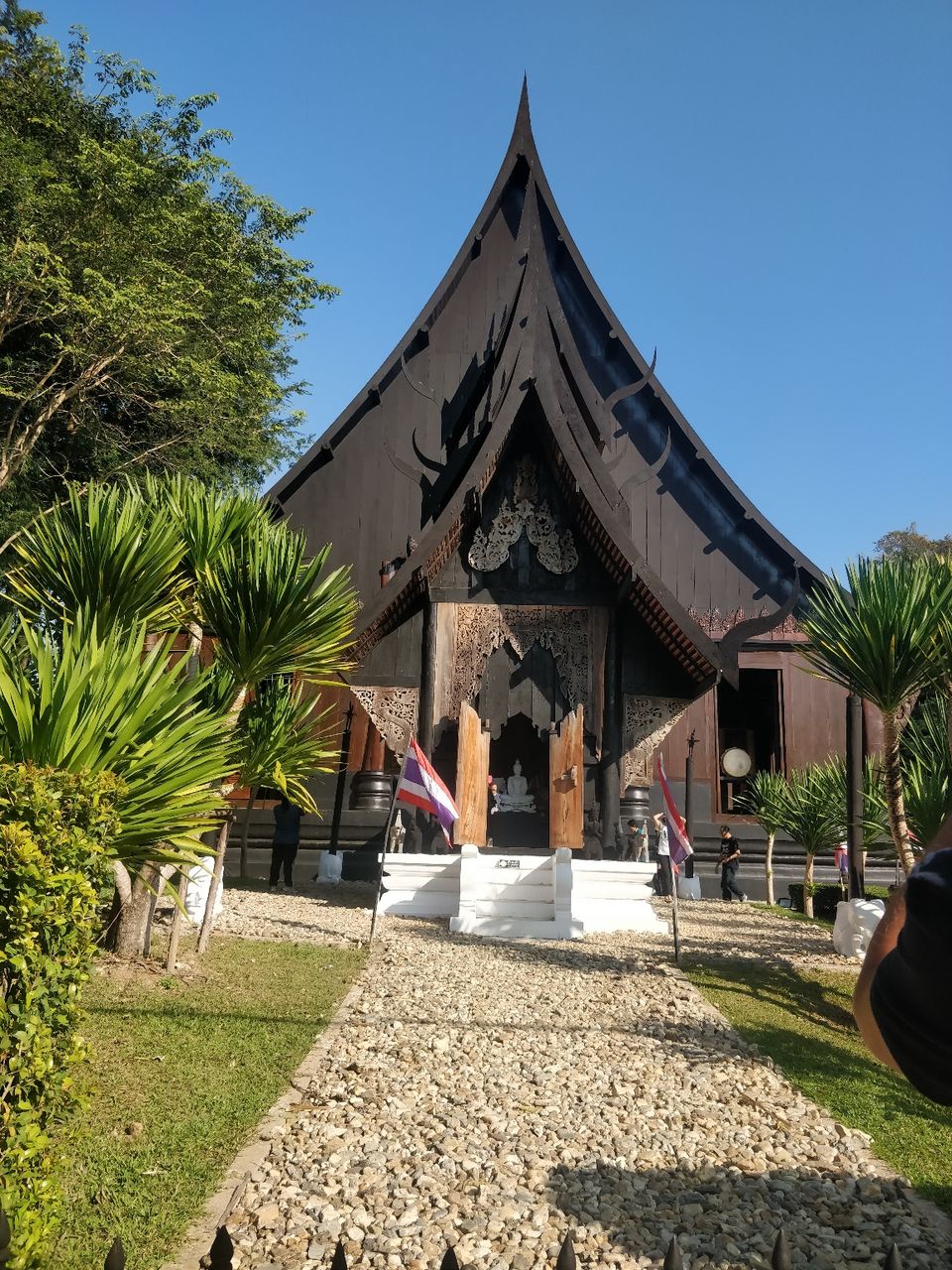 BANGKOK
We had kept one day at the end for shopping!
I wish we had roamed some more instead!
So anyway we took an A3 bus from airport in the morning which cost about 50 baht pp!
It dropped us near the pratyunam market!
We had an amazing meal at McDonalds!
Roamed in the streets of pratyunam!
Visited almost all malls of Bangkok!
MBK, Siam paragon, Platinum ,Central world etc etc
The clothes were okayish. Honestly we get much much better quality clothes in India and at much better rates!
We were highly disappointed!
I'd suggest to shop in the street markets instead and buy souvenirs and stuff which we might not get here rather than clothes and stuff which we pretty much get all around the world everywhere!
I got customized souvenirs for some family members and close friends from there!
We got back to the hostel to catch a 2 am flight to Mumbai in a few hours!
We were extremely sad to be back home! :(
We had the time of our lives nevertheless!
We travel not to escape life but for life to not escape us! 🌸🌈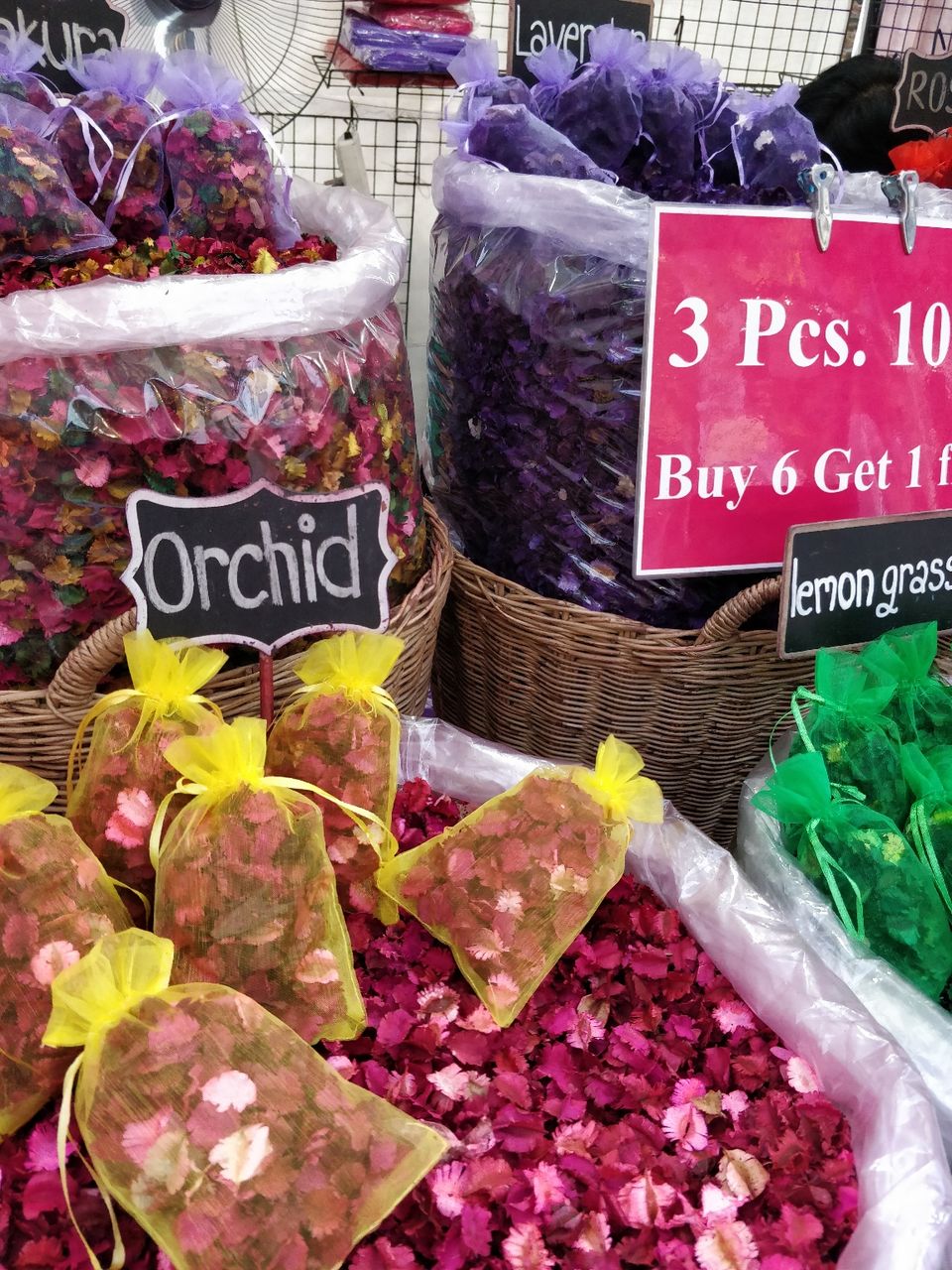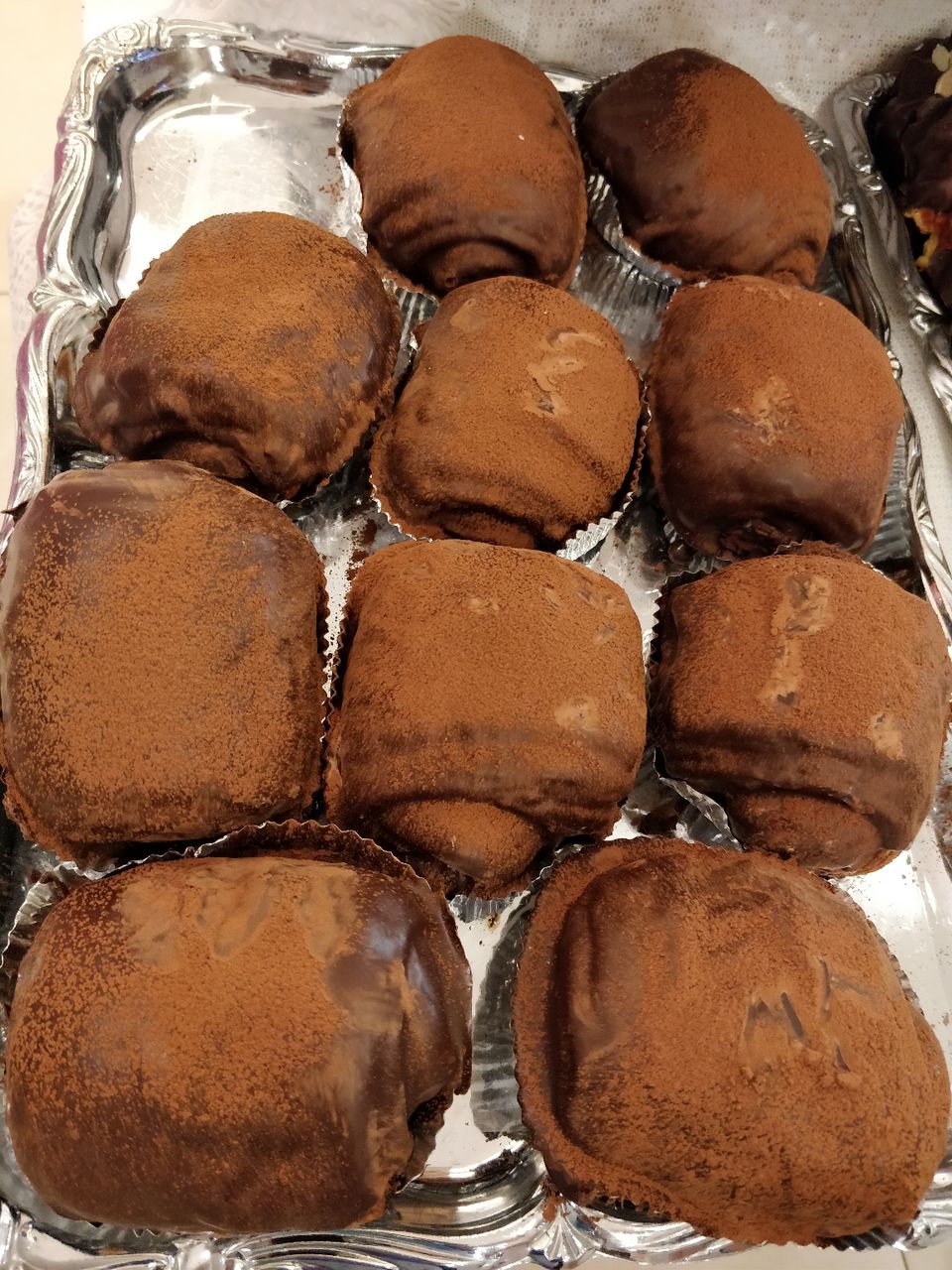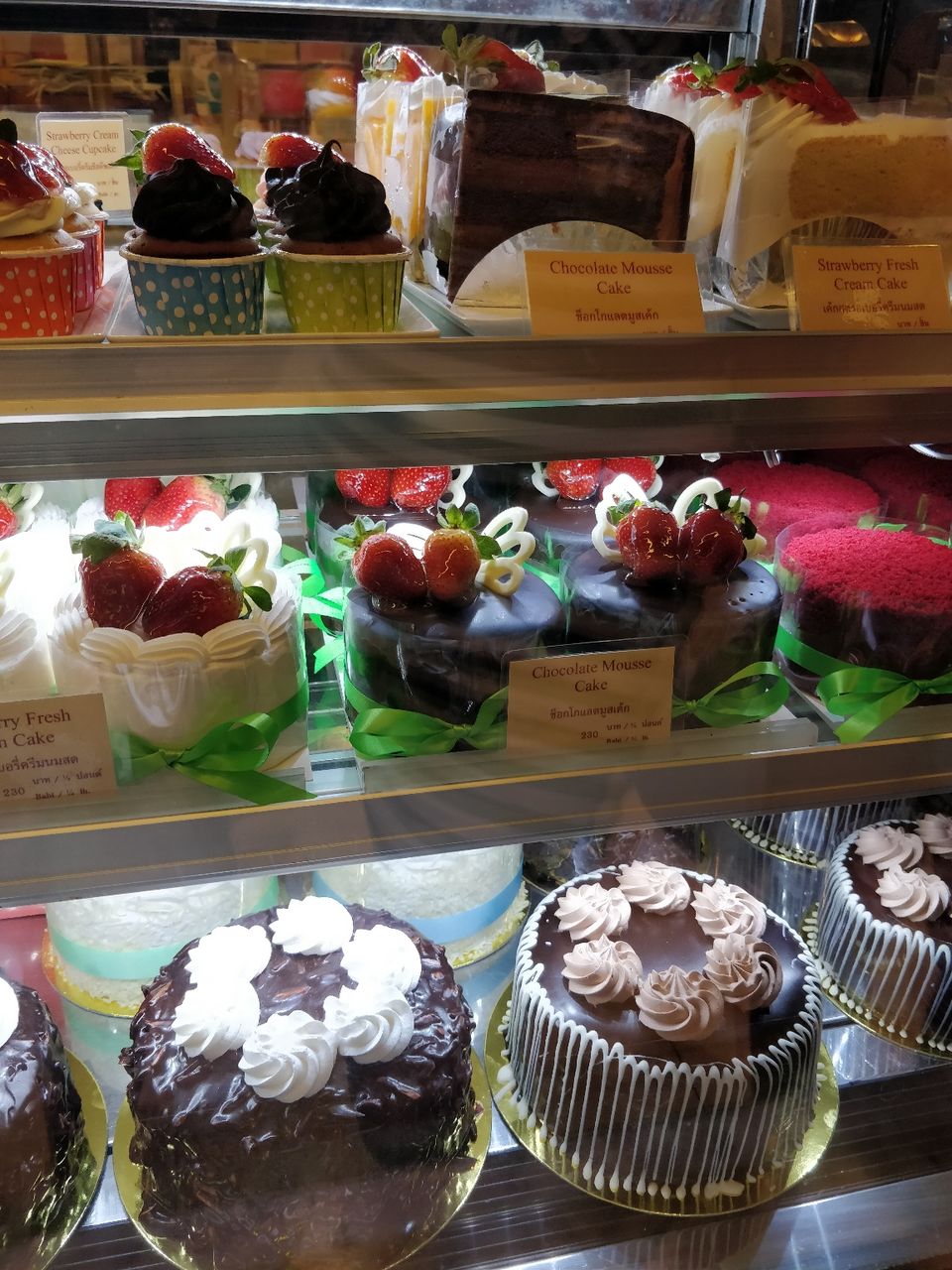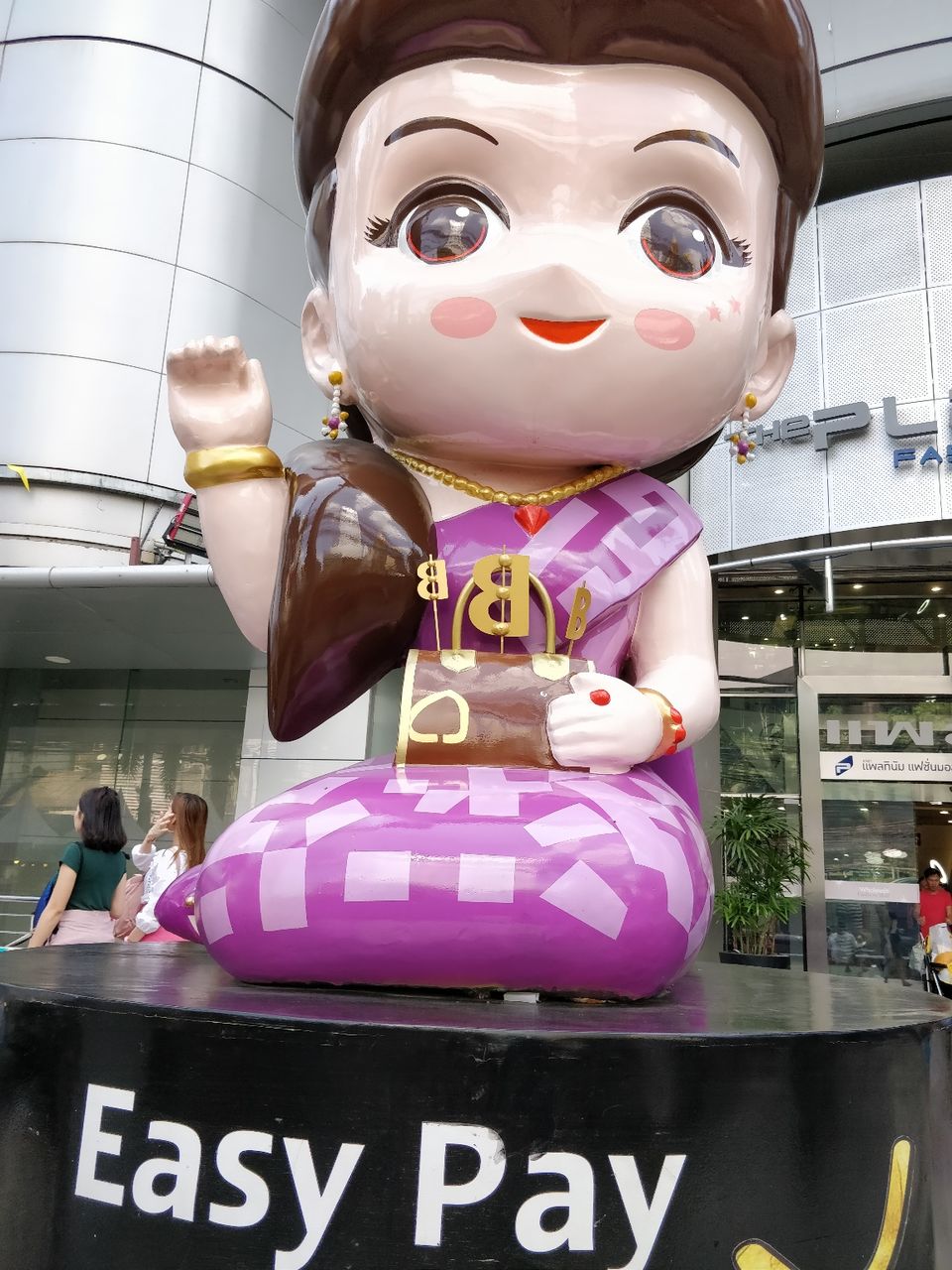 📸Instagram : @wanderfoodlove :)