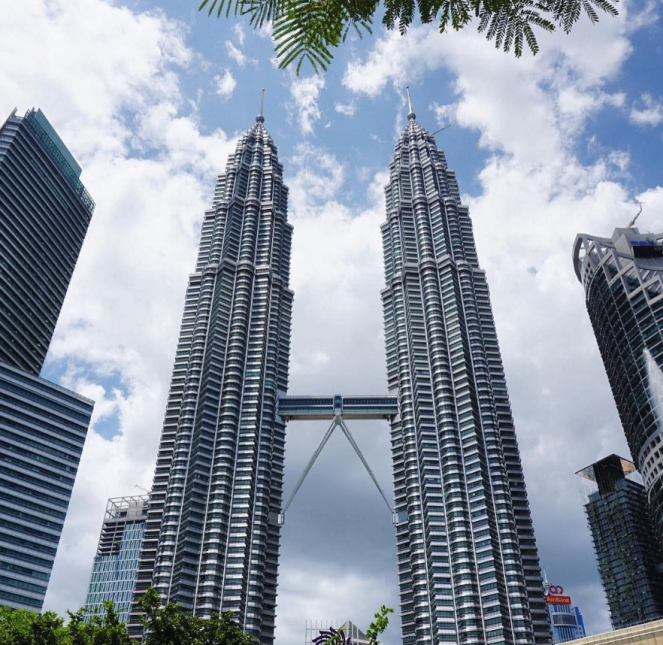 Remember how I told you in my last blog on Thailand that 25th Birthday is kind of a big deal for me? For my 25th Birthday I chose Malaysia with my best friend from school, Sadhvi. I have started to wonder why I usually travel with my girlfriends, maybe because once life happens to us, we may not get to spend as much time. The ' romantic couple' travel can wait (to be published) ???? This vacation was taken in December 2015, but since I recently started blogging, I'm writing about it only now.
We landed in Kuala Lumpur and were to spend our first day at Genting Highlands which is a hill resort within the Titiwangsa Mountains. On our way to Genting, we halted at Batu Caves in Selangor which is about 1 hour away from the airport. At the entrance, stands the world's tallest statue of Lord Murugan (the Hindu God of war). Murugan is worshiped primarily in areas of Tamil speaking population, including Tamil Nadu in India, Sri Lanka, Mauritius, Indonesia, Malaysia, Singapore and Réunion.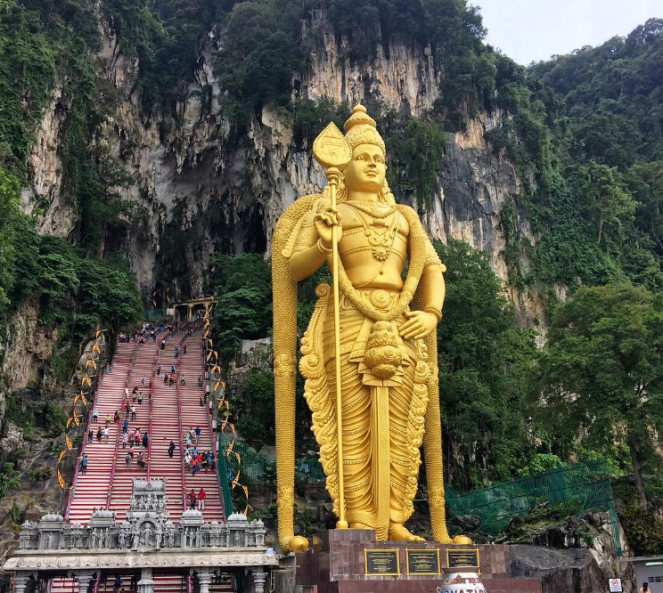 The 272 steps staircase leads to Batu Caves which are limestone caves and are home to Hindu shrines. We had just landed in the country an hour back and now we were climbing these 272 steps..!!
We walked around the caves for some time, taking in the cool air and admiring the huge caves where prayer ceremonies were going on, before walking the 272 steps down.
After a 45 minute drive with beautiful views we reached the Genting foothill from where we were scheduled for a cable car ride to our hotel.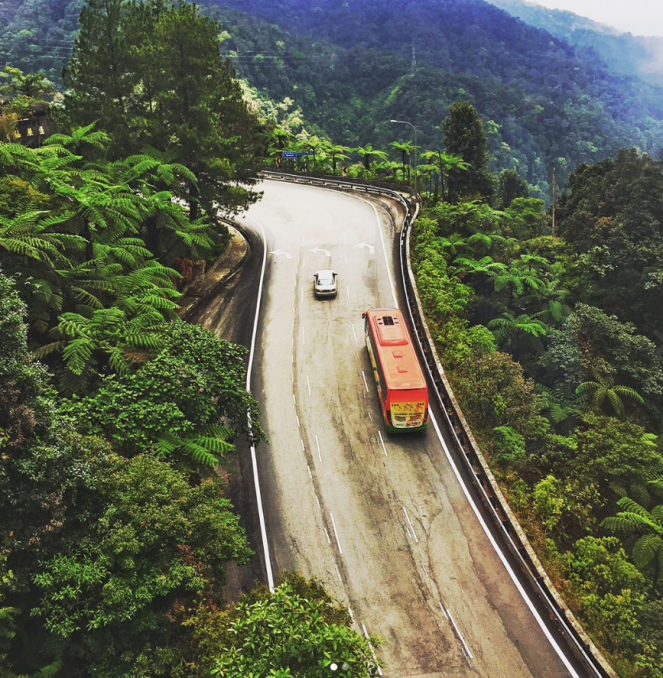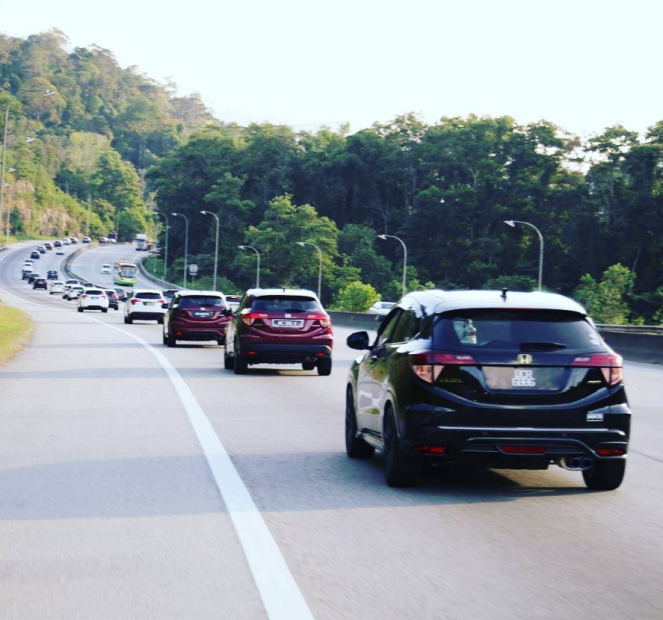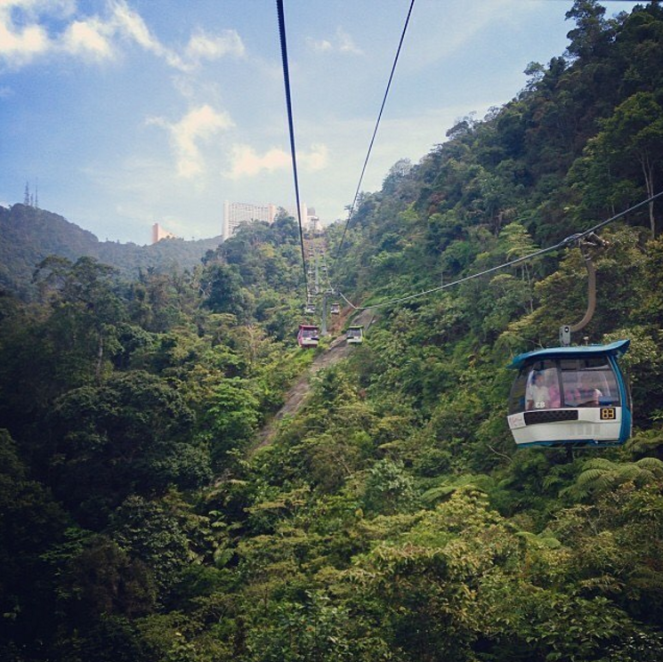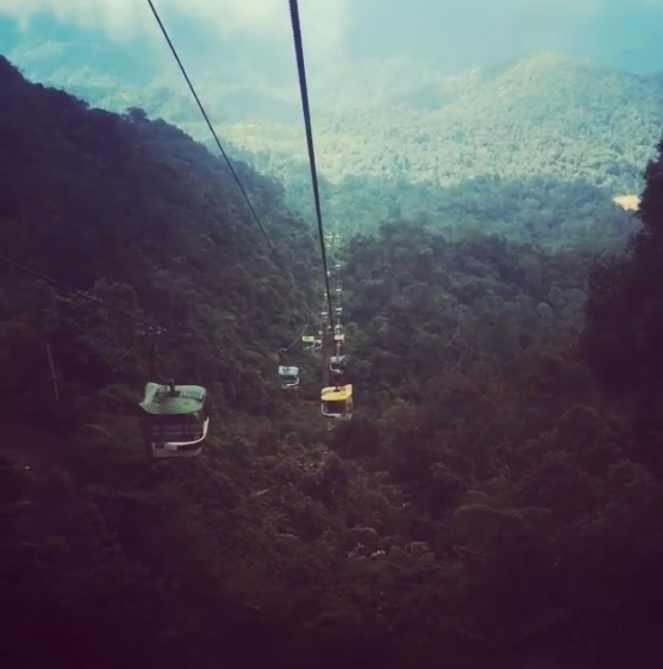 The Skyway cable car ride offers breath taking views of the place.
We reached The First World Hotel which is the largest hotel of Genting Resort, comprising two colorful tower blocks that house about 6000 budget rooms overlooking the outdoor theme park at Genting Highlands.
The primary draw is that Genting is the only place where you can gamble legally in Malaysia, but there's also a theme park to keep the kids amused. After some much needed rest, we set out to explore the hotel and nearby places.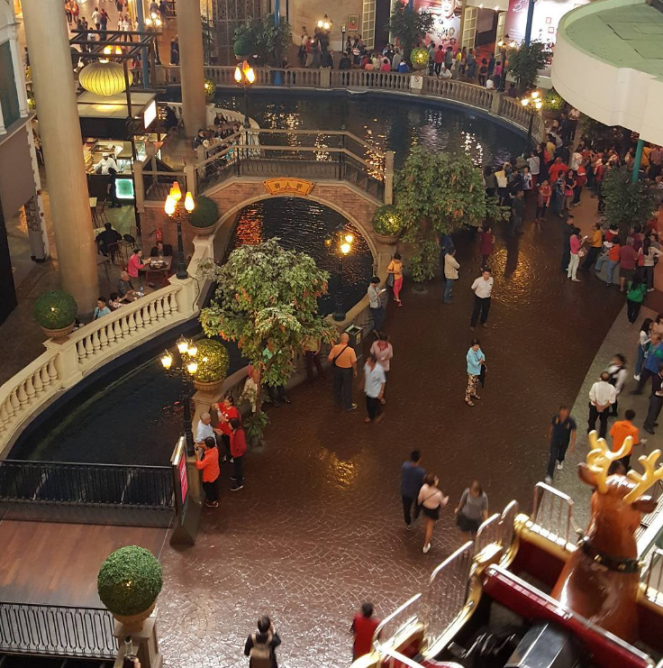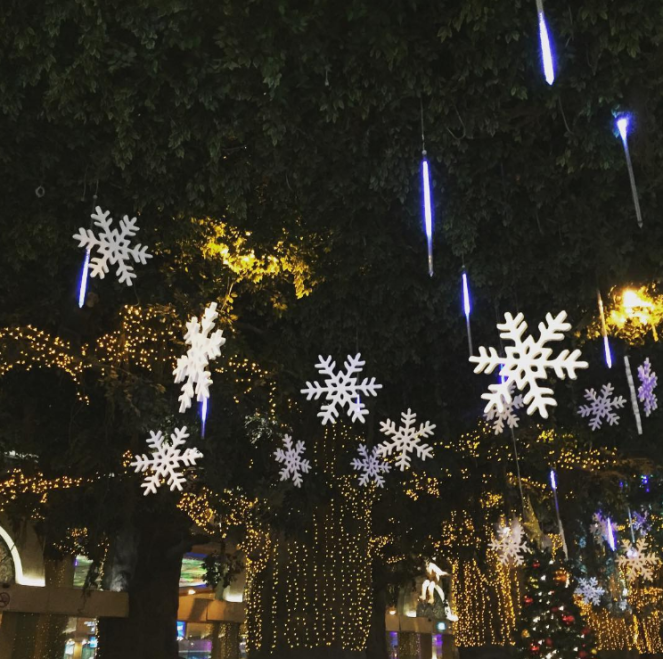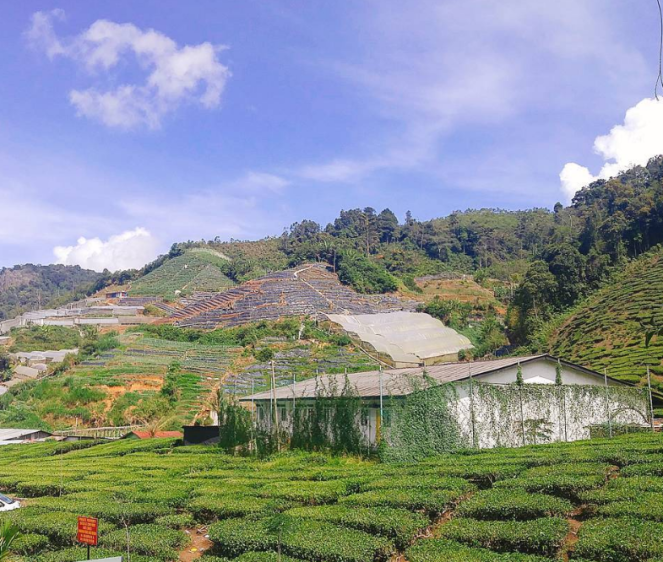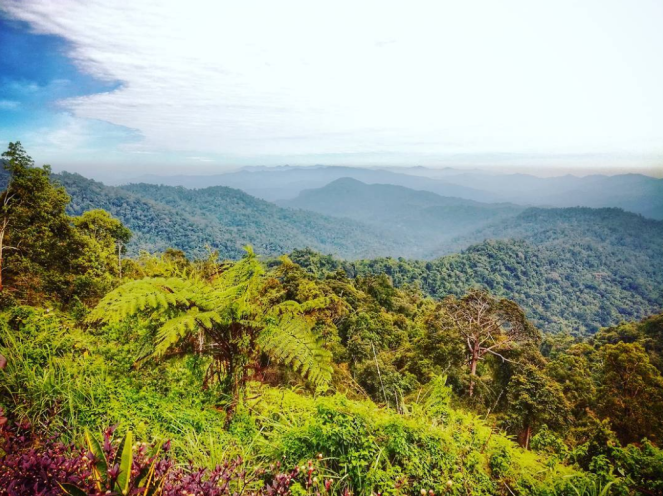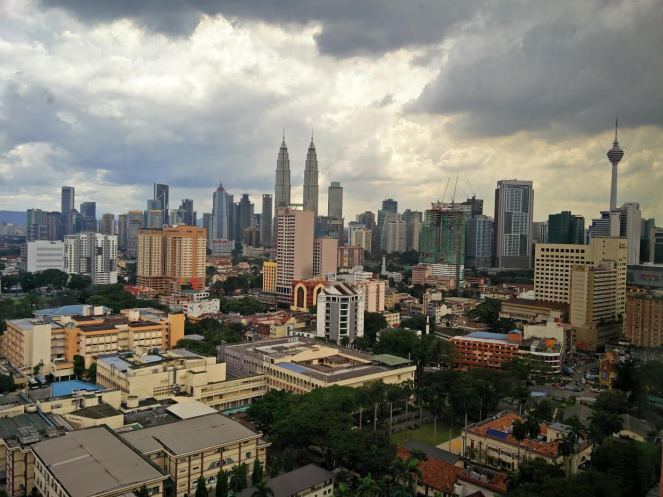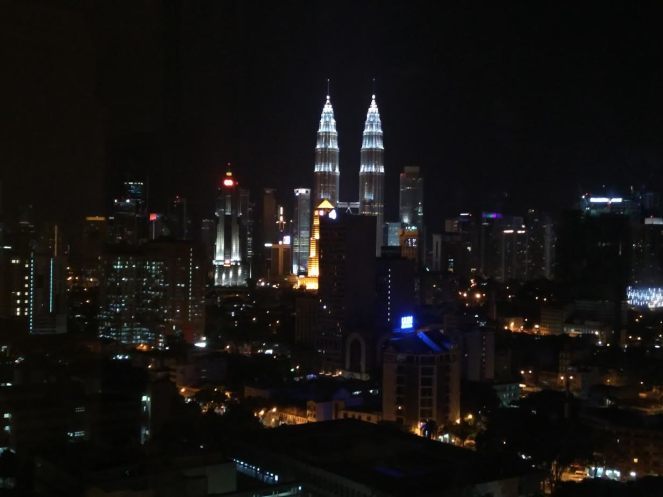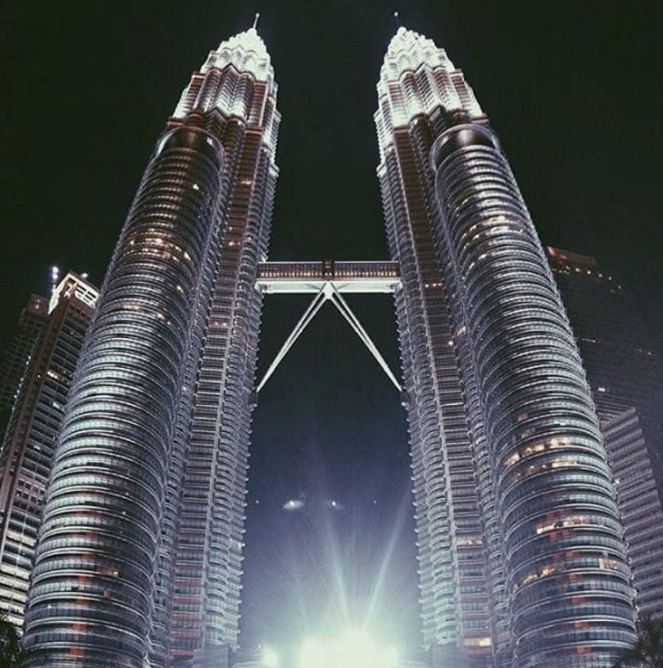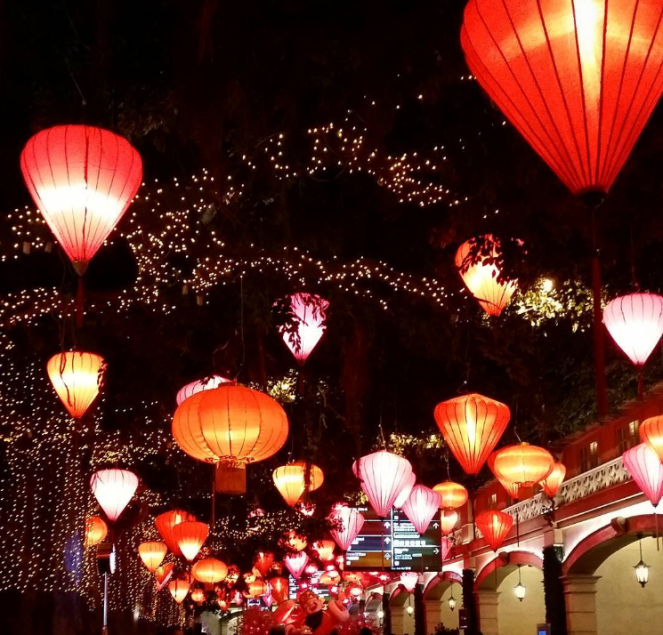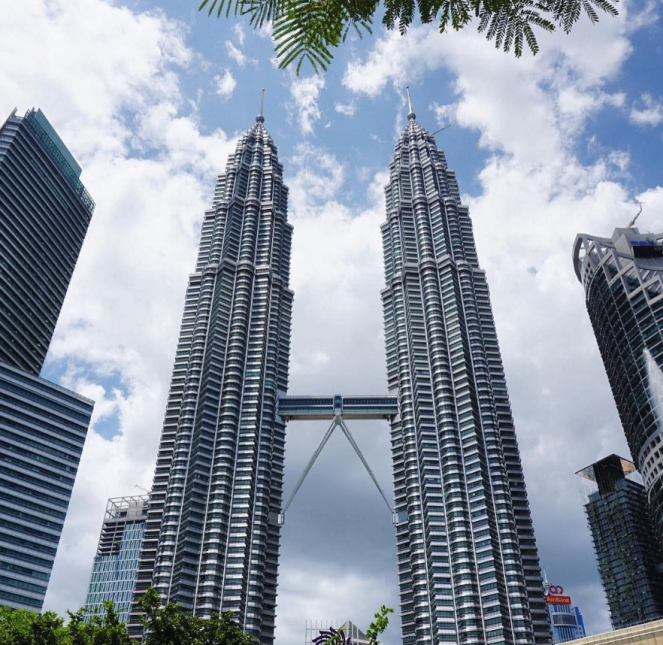 Since, the holiday season was just around the corner, the hotel was prettier than ever.
The walk down from the hotel offered picturesque views of the place. It was green everywhere ????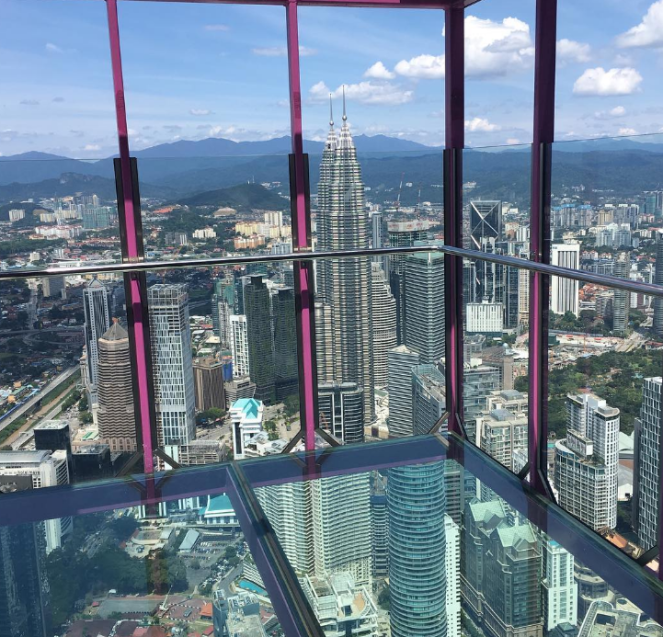 The next day, we set out for Kuala Lumpur - Malaysia's capital city. I was happy about the location of our hotel. Our room faced the Petrona Towers and The Kuala Lumpur Tower, what else can you ask for when you're in KL?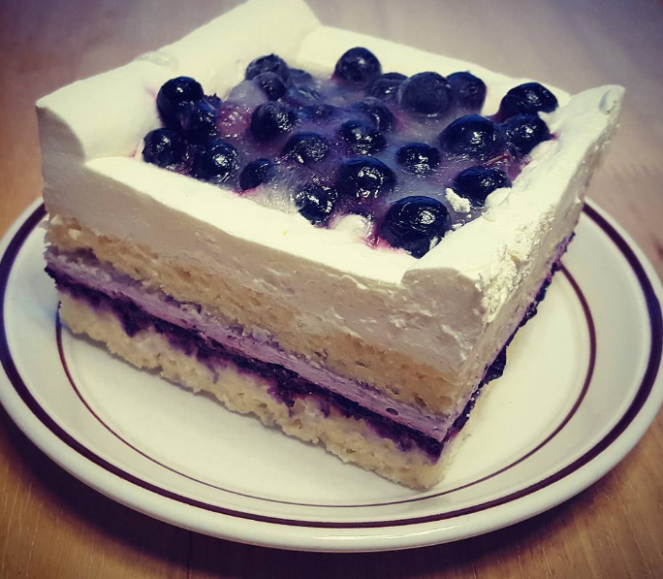 It was time to explore the Petrona Towers - the tallest twin towers in the world. The Skybridge that connects the two towers is the highest two story bridge in the world.
The Skybridge sits on the 41 st floor of the towers, the view of the city from here is beautiful. A lot of people halt here to take some pictures. Observation Deck is on the 86 th floor where we enjoyed a 360 degree view of the city lights.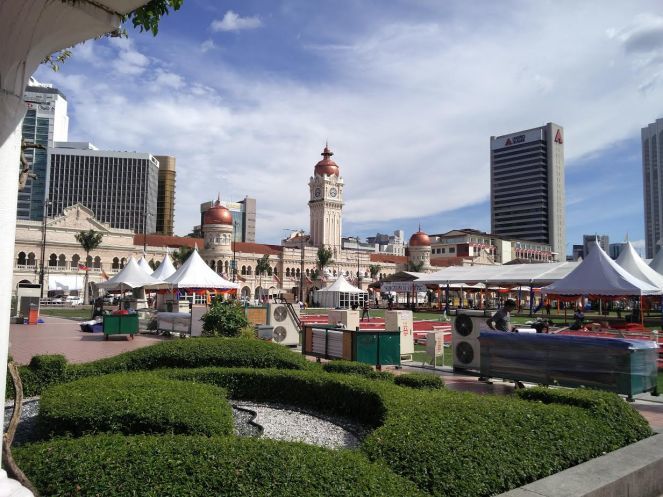 Kuala Lumpur Tower, also known as Menara Kuala Lumpur is another attraction of the city. Built in 1995, it does not share the popularity or stand as tall as the Petronas Twin Towers, but it has an open deck at 300m, access to which is weather dependent.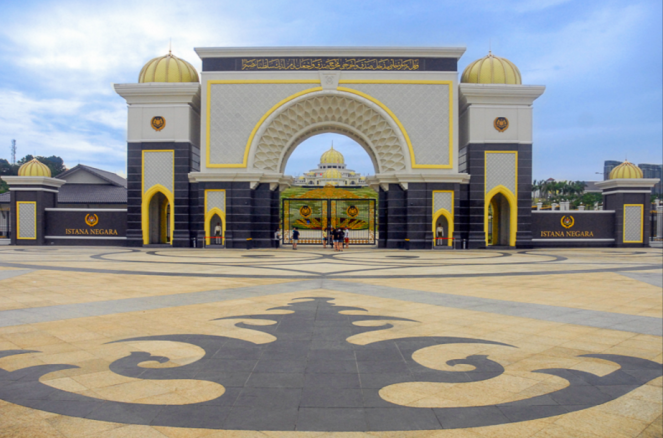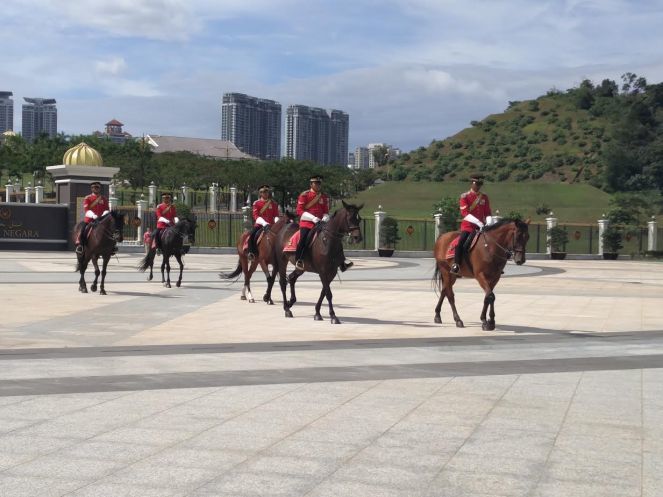 Here (if you dare) you can take a picture in the sky box, which puts nothing but glass between you and the ground below.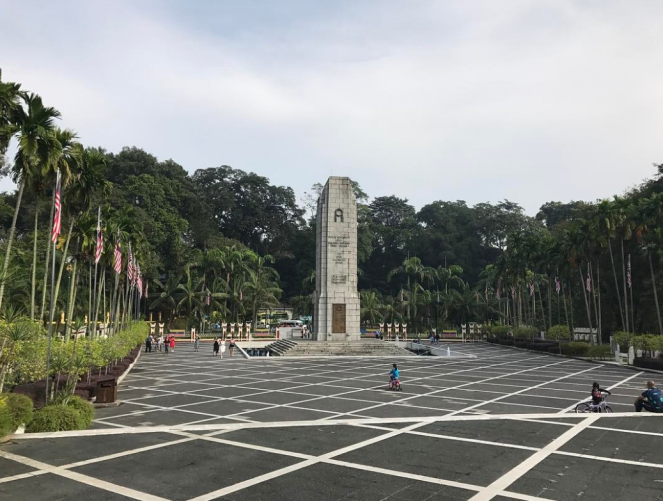 At night we came back to the hotel and Sadhvi got me a little cheese cake for my 25th Birthday ???? It was amazing to celebrate a milestone birthday with someone you've known almost all your life! Sadhvi has been my best friend since we were 12, one that has lived crazy teenage years with me, kept my secrets for all these years and one that I still call for suggestions and advice.
Next day, we took a half day city tour. This was an interesting tour that blends old-world character with a modern metropolis. An informative guide pointed out the contrast between Indo-Moorish architecture and ultra-modern edifices like the old and new King's Palace and Merdeka (Independence) square against a growing city skyline dominated by the Petronas Twin Towers.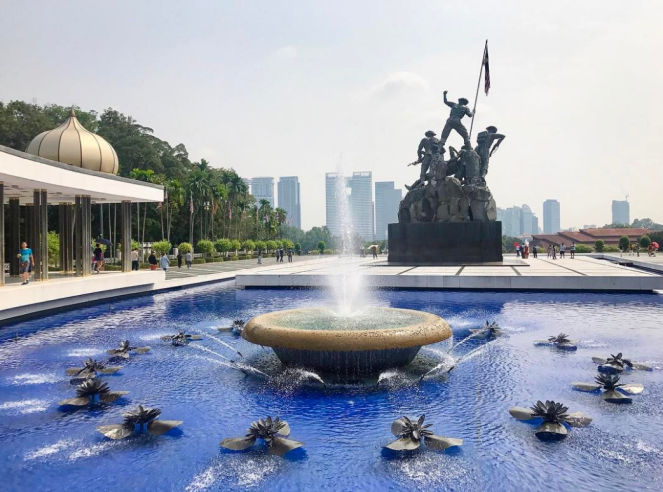 Mederka square has been the usual venue for the annual Merdeka Parade (National Day Parade). It was here the Union Flag was lowered and the Malayan flag hoisted for the first time at midnight on 31 August 1957. We sat around looking at the architecture of the place in that bright sunny day.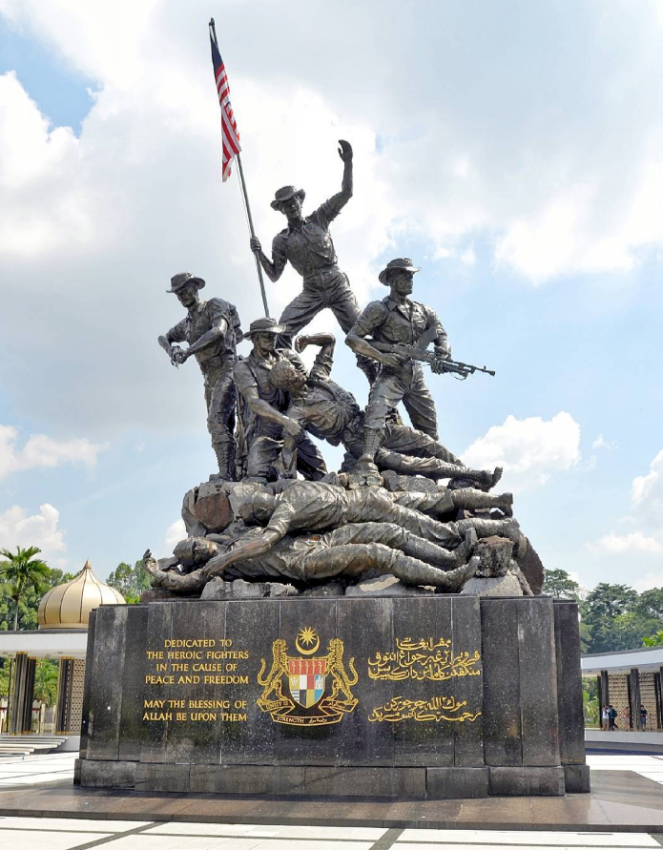 The King's Palace or Istana Negara was built in 1928. The area is fenced up and at the front of the gate are two guard posts where members of the Royal Calvary guard the entrance. The entrance is prohibited but you can take a picture of the palace placing your camera inside the bars of the gate (If you have skinny hands like me, that is ????)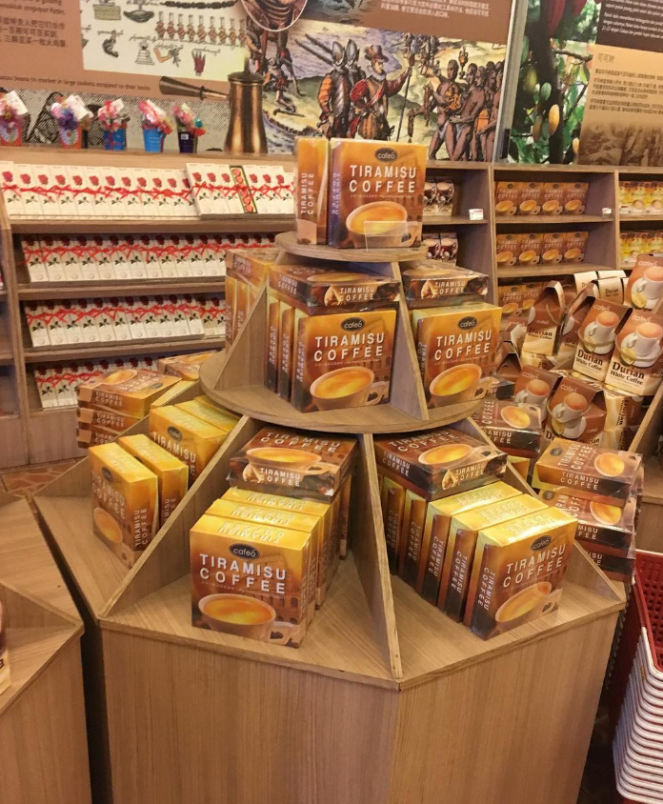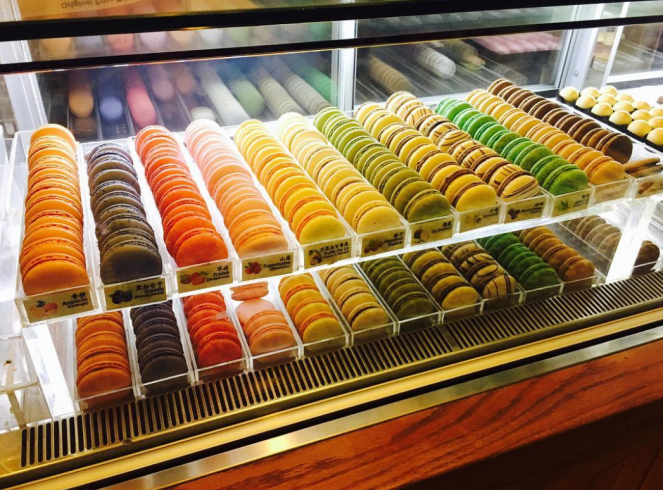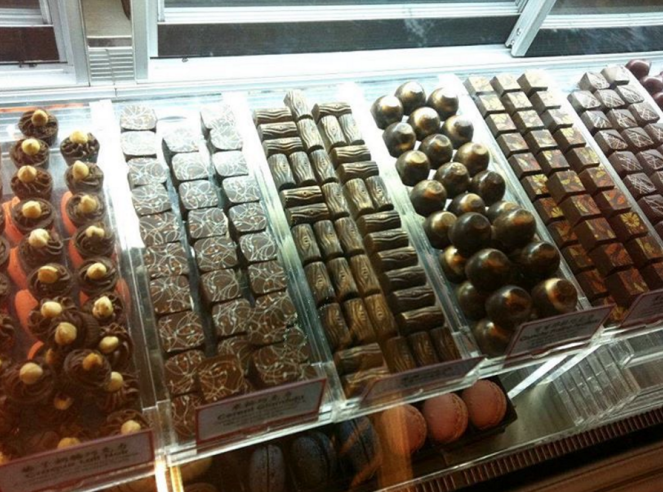 The palace is not open to the public and the main entrance with the mounted royal guard at the gate is one of the main attractions for visitors to the Istana.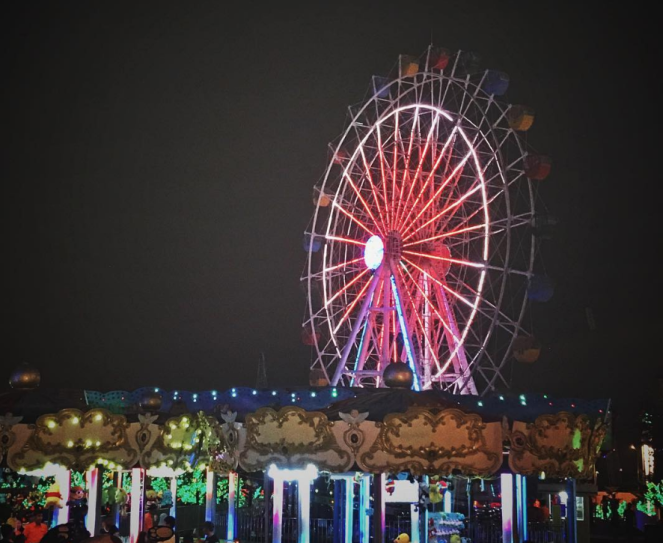 The National Monument was our next stop which was built to recognize and honor those who gave up their lives in struggle for freedom, principally against the Japanese occupation during World War II and the Malayan Emergency, which lasted from 1948 until 1960. Within the National Monument grounds is one of the world's largest free-standing bronze sculptures.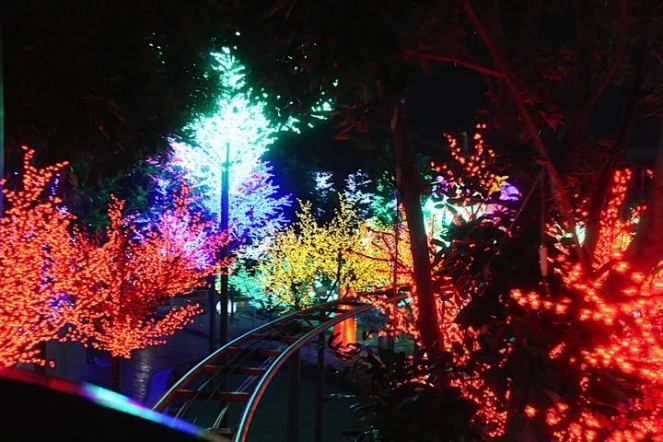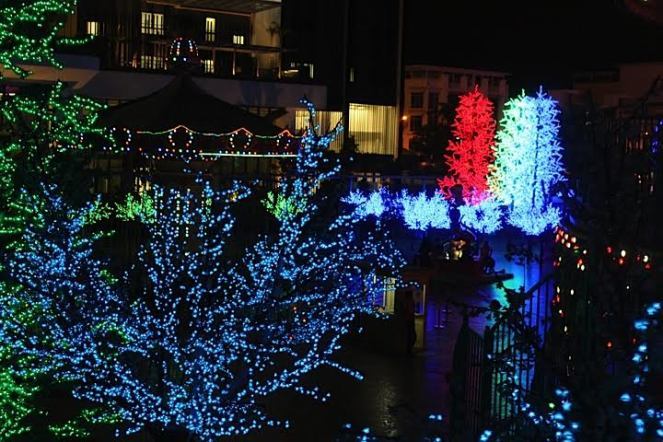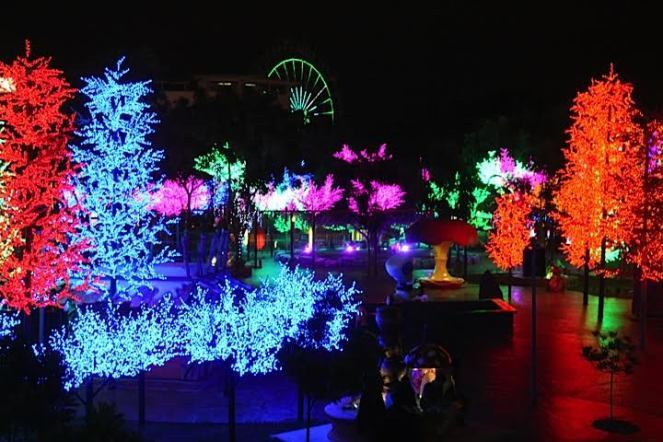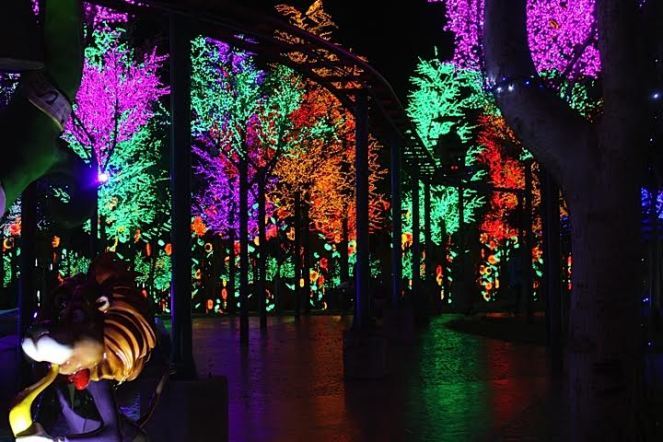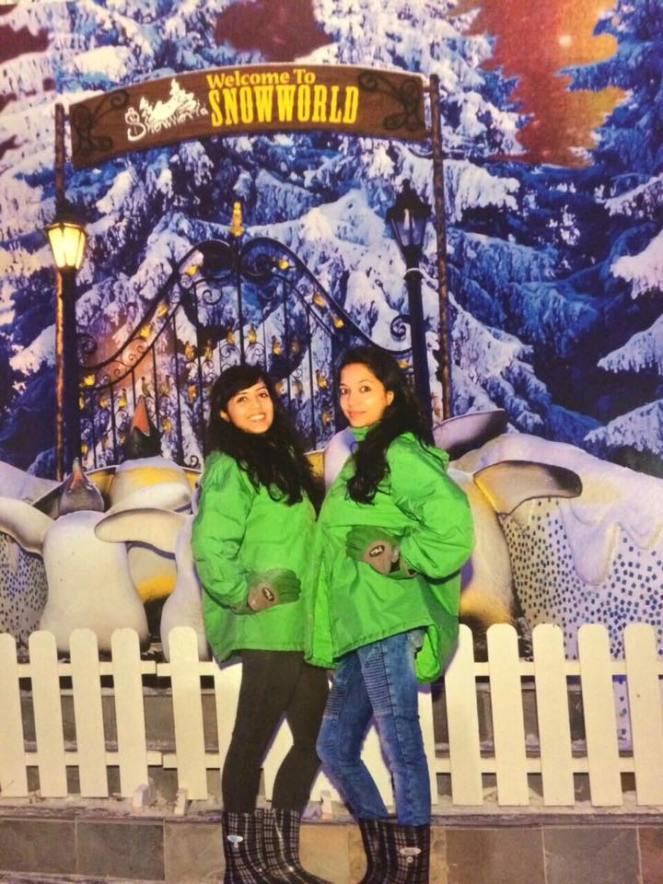 The Malay inscription "Untok mengingati jasa pahlawan-pahlawan yang gugor" means "To remember the service of warriors who have fallen."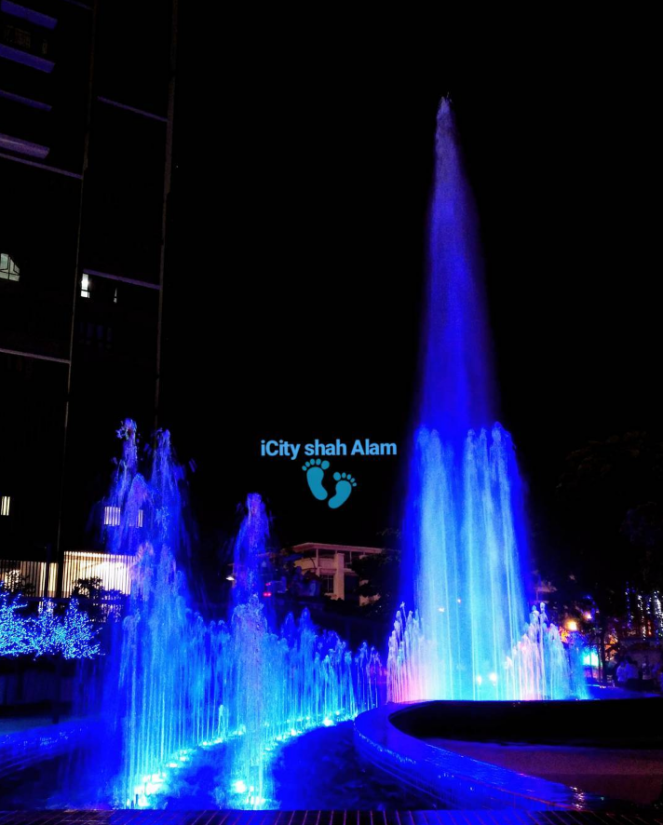 The sculpture that stands as a centerpiece of the monument is 15 meters (49.21 feet) tall and is made of bronze.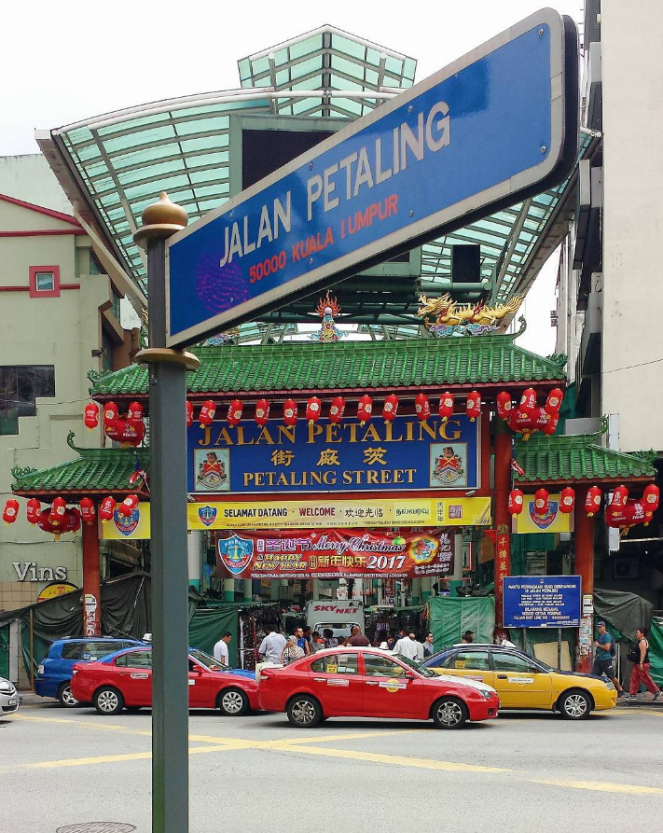 This beautiful sculpture depicts a group of soldiers, with two slumped at the base and one holding the Malaysian national flag aloft. Each of the bronze figures symbolizes leadership, suffering, unity, vigilance, strength, courage and sacrifice.
Our final stop of the half day tour was Beryl's Chocolate Kingdom which is a showroom-cum-museum. Beryl's uses only the highest quality cocoa beans from Ghana to make the best chocolate in Malaysia.
We tasted a few chocolates for free before buying them. One chocolate however was bought by Sadhvi without tasting - the famous Durian. Now if you've heard about Durian, you'll know that people either love Durian or hate it. Durian is actually a fruit, the smell of which evokes reactions from deep appreciation to intense disgust.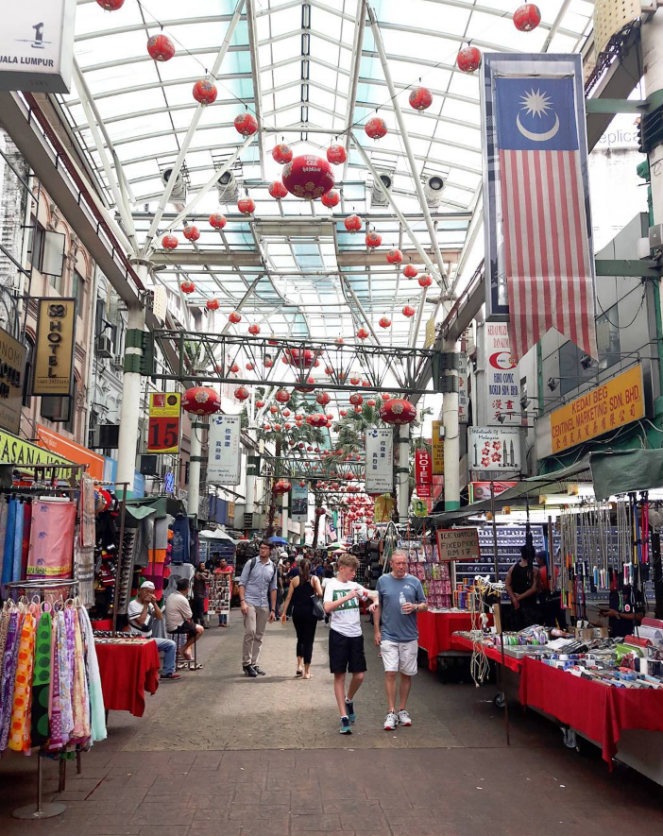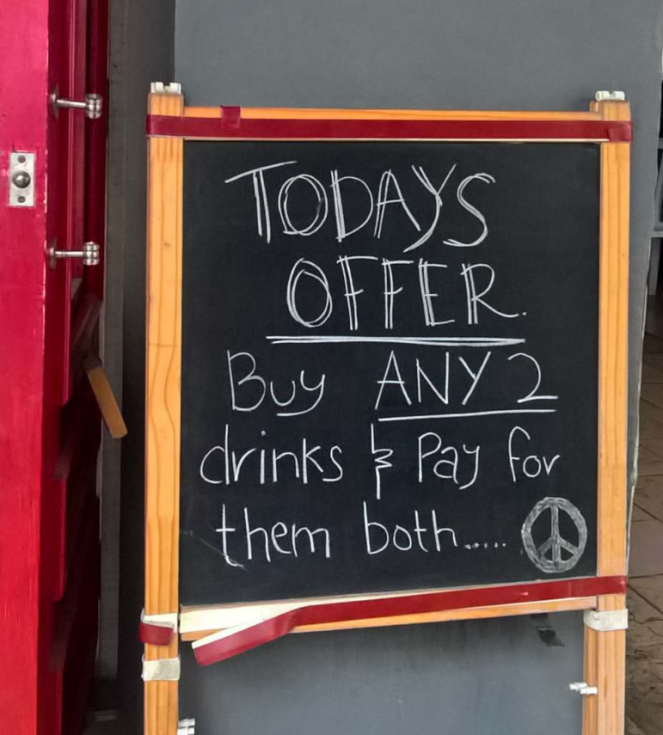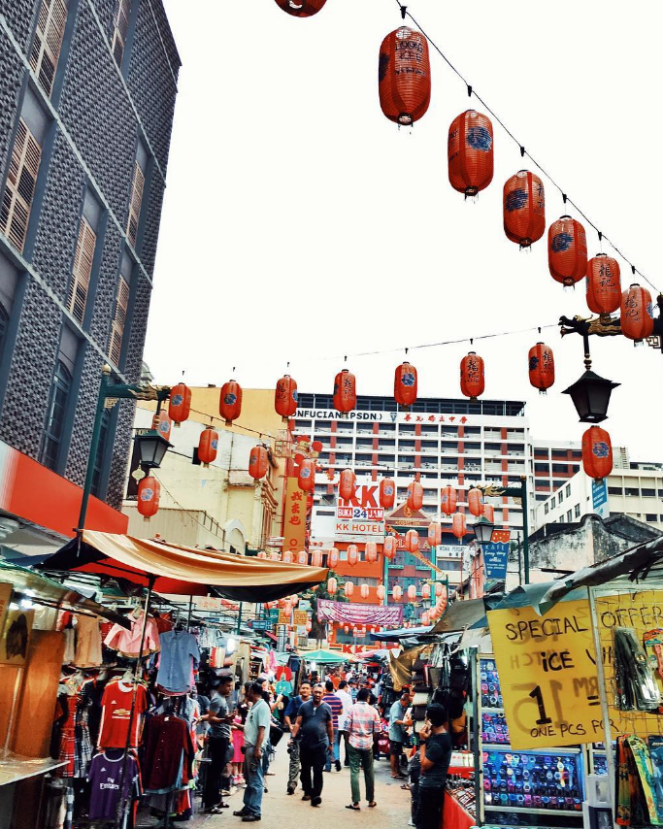 I can only describe the odour as rotten onions and raw sewage. We had to throw the chocolate away after tasting - the taste lingered on our tongues for quite some time. Definitely not trying it again.
In the evening, we visited the I-City theme park in Shah Alam, because I wanted to be somewhere with lights and fireworks and a Ferris Wheel and because Sadhvi could not say a NO to the birthday girl ????
I-City has many attractions, its always better to check the website before purchasing the tickets.
We went for Spacewalk which is an elevated rail ride through the Enchanted Forest of digital lights to explore the entire place planning which rides we should go to.
Disco ride was fun, at first it looked kiddish but after the first few seconds I was continuously laughing with excitement until the ride finally stopped. If you ever plan to visit ICity, DO NOT miss this ride. Its not scary or challenging but it is a lot of fun. ????
We enjoyed a few more rides that were really for children but we didn't care.
Snowalk -This is a 50,000 sq ft snow educational showcase with life-sized ice sculptures and thrilling rides in a below 5 degree Celsius arctic environment. It features a play zone for fun activities such as snowman-making, ice-sliding and tobogganing.
The sculptures and themes, as well as the lighting decoration in i-City change periodically. Hence, there will always be something new for visitors to see and enjoy.
Petaling Street also known as Jalan Petaling, the shopping haven in Chinatown was last on the list because shopping is not a priority for every girl ????
From souvenirs, toys, apparels, shoes, luggage bags, watches, tech gadgets and mobile accessories to replica branded bags, counterfeit sportswear & designer clothing, you will find everything here. Prices are bumped up so always bargain if you want to buy something unless it's already dirt cheap. We bought a few perfumes, some cheap tee shirts and some souvenirs.
The shop houses lining this street does however provide a comforting contrast between new and old. Many of them house restaurants/cafes, shops and some are even home to backpacking hostels!
If you're planning to backpack in KL, you might want to consider residing in one of the hostels here, especially if you want to experience the local culture!
We came across some beautiful Temples here in Chinatown.
Chan See Shu Yuen, Kuan Ti Temple, Kuan Yin and Sin Sze Si Ya Temple are the main ones.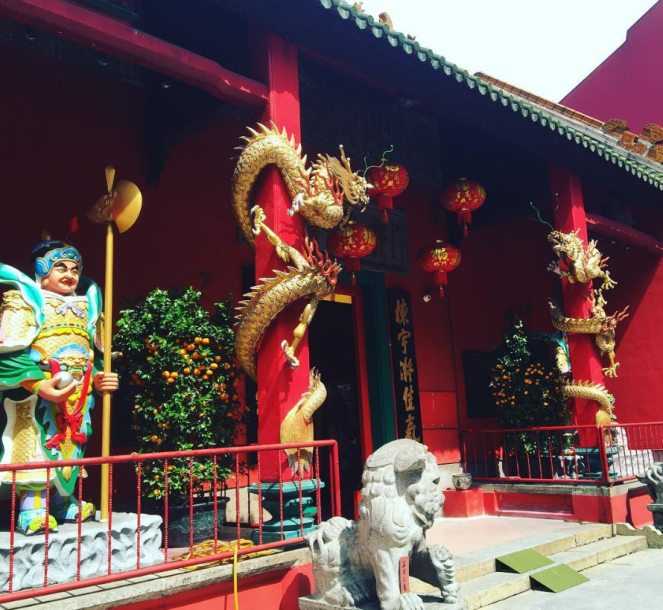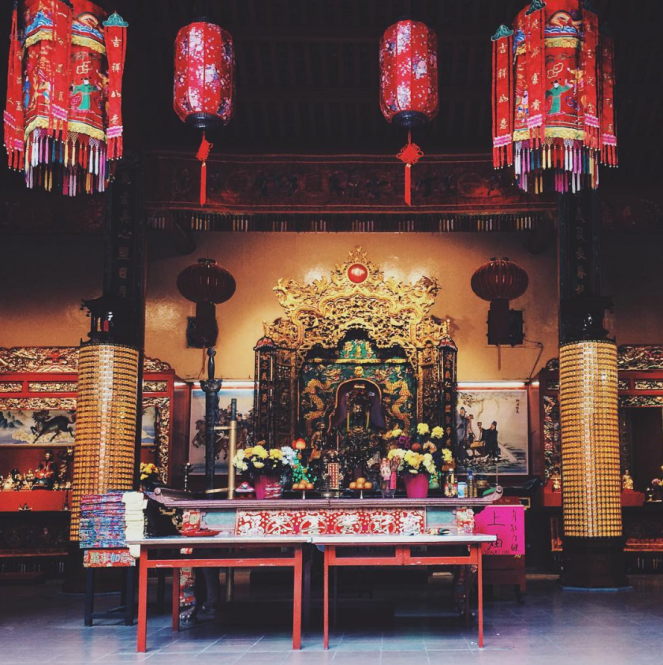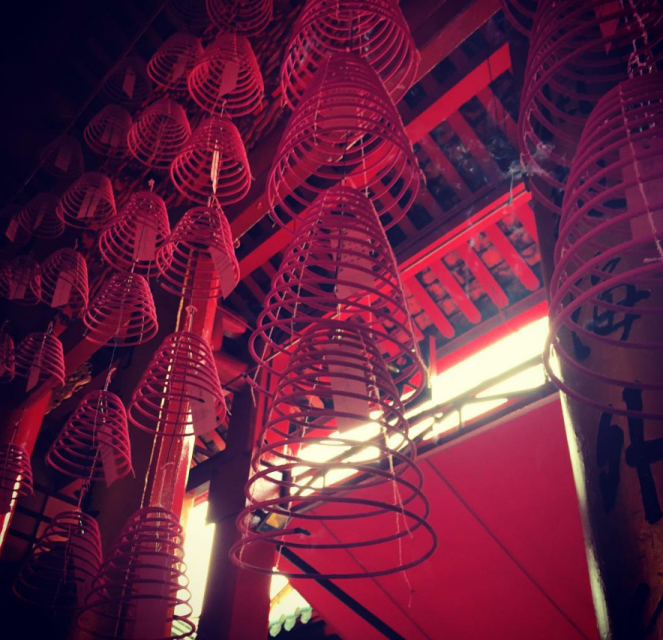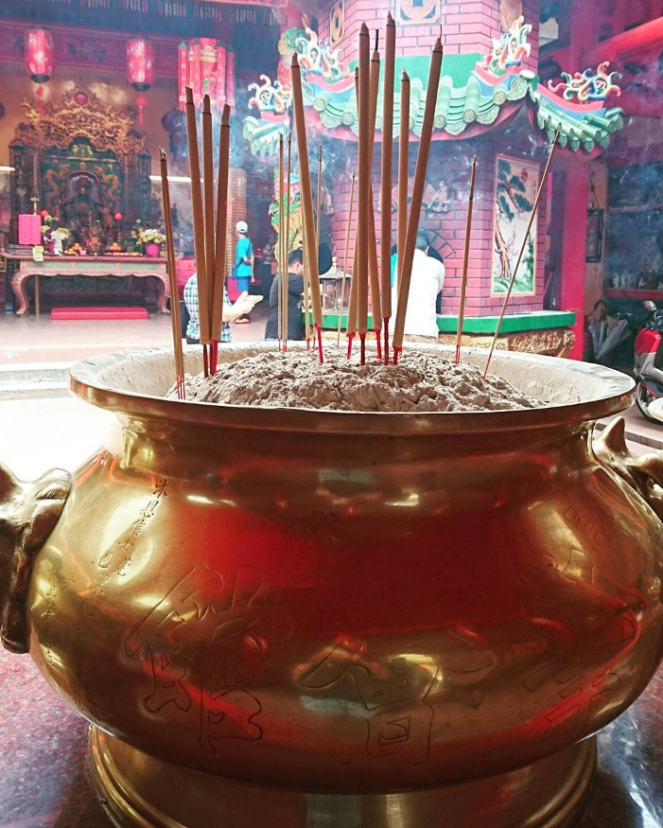 Though we did not visit the beautiful beaches in Malaysia because of time constraints, we definitely checked off quite a few places in a short span of time.
Have you been to Malaysia? Do recommend some more places to see the next time I am there.
Thanks for stopping by