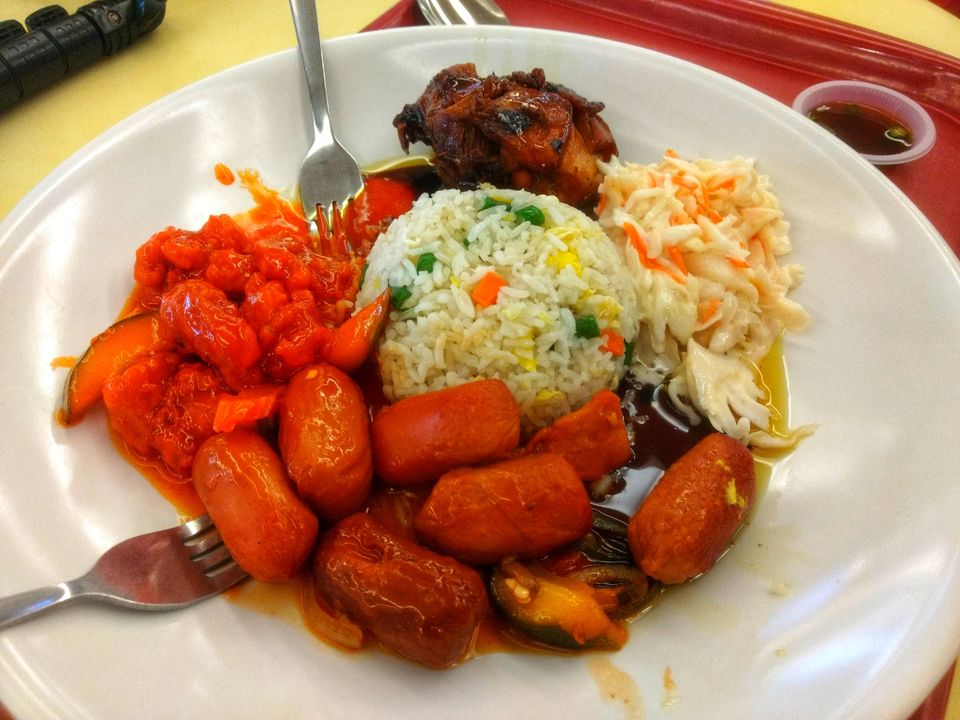 Dear Travelers, in case you feel that your hotel menu is making a hole in your pocket during your visit to Kuala Lumpur then you must know that Kuala Lumpur is abundant in terms of food joints.
We tried to focus on the food courts present in malls as we could find a variety of eateries at a single stop and also can check out different dishes. We tried Sogo Mall, Suria KLCC and NU Sentral Malaysia. Getting to these malls are easy as you can take either free buses or Metro trains.
If you are a non vegetarian we would suggest that you try Chicken hotpots, Chicken satay, Nasi Kandar(Rice with assorted curries) and Nasi Lamak. Nasi Lamak is a famous dish, but frankly we were not a great fan.
The best part about eating in the malls is that many outlets provide Nasi Kandar, so you get rice with a variety of curries that you can chose from, and the payment is based on these side dishes and note that the curry varieties are finger licking good. You can also see stalls for Korean, Chinese, Japanese, Thai and Malay dishes in case you want to try any other cuisine.
There are also a variety of fruits like Rambutan, Mangosteen, Longan, Mandarin, Drangonfruit, Durian, Tangerine etc. which are not easily available in other countries and is definitely home grown here. We made sure that we packed fruits to our room and enjoy it after dinner.
There are many outlets that serve delicious mocktails or bottled fresh juices, don't forget to try them as you can find really surprising combinations.
A sumptuous meal for two will cost approx. 20 to 30 RM until and unless you decide to eat from your hotel!!