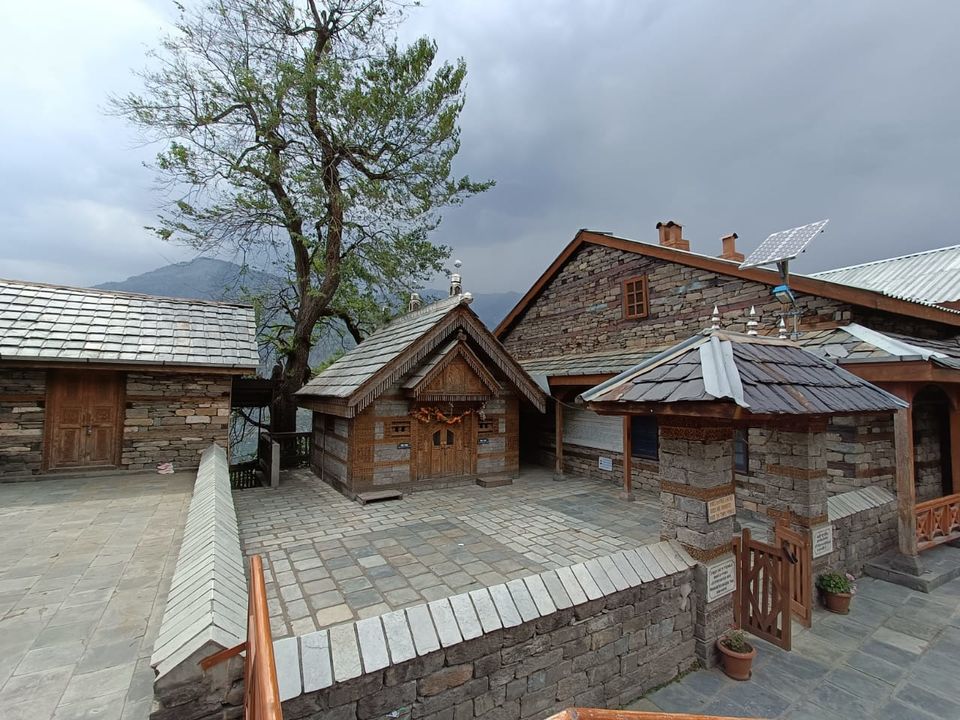 Have you ever been to a place where you can find astonishing views and history together? I am sure you do but Naggar Castle is offering more than that.
People believe a castle must be a place where Raja Maharaja is used to live, what if I told you that you also live here and can experience that ancient monarchal. Yes, it's true.
Naggar Castle is a medieval Castle, located in Kullu, Himachal Pradesh, India. Built by Raja Sidh Singh of Kullu in around 1460 A.D, it was taken over by Himachal Pradesh Tourism Development Corporation (HPTDC), to run as a heritage hotel, since 1978.
They not only provide luxurious stays but more than that. There is beautiful dining they have on the top floor facing the never-ending peaks of mountain and Beas river.
I was first not sure if I shold visit this place at last I made up my mind and took a walk from my hotel. It was just a 10-15 minute walk from my hotel (Mid Orchard cottage, Naggar). Leave your comment to know more about the stay, cost and food .
The castle has an entry fee of Rs 50 per person, from 9 am to 6 pm. Even the surrounding of this castle was mesmerizing. I took the ticket and went in. I found ancient antiques the walls, people taking pictures. I move forward and found a temple in its yard and a shop having some native things. There is a museum downstairs having regal things which have been protected and preserved beautifully. Then, there were rooms stating Delux room, luxury room to book in on the 1st floor. As I mentioned about stay here.
I stroll inside, taking snaps, consuming air then decided to go to the restaurant. It was a scenic view from there, where you sit and have a warm cup of tea. You can also try some food, I prefer Pizza which I like t very much. The way the food served was itself a royal feeling and the staffs added more royalty to experience through their enthralling behavior. I like the taste they bring in their food.
I sat and enjoyed the beauty this castle has provided me. It is worth visiting this place. One should keep it on your bucket list.