I love spending time in snow, especially after a fresh snowfall. But unfortunately, I haven't had many encounters with snow till now. This is why when I heard about an Igloo Stay in Manali being opened up this year, I couldn't control myself.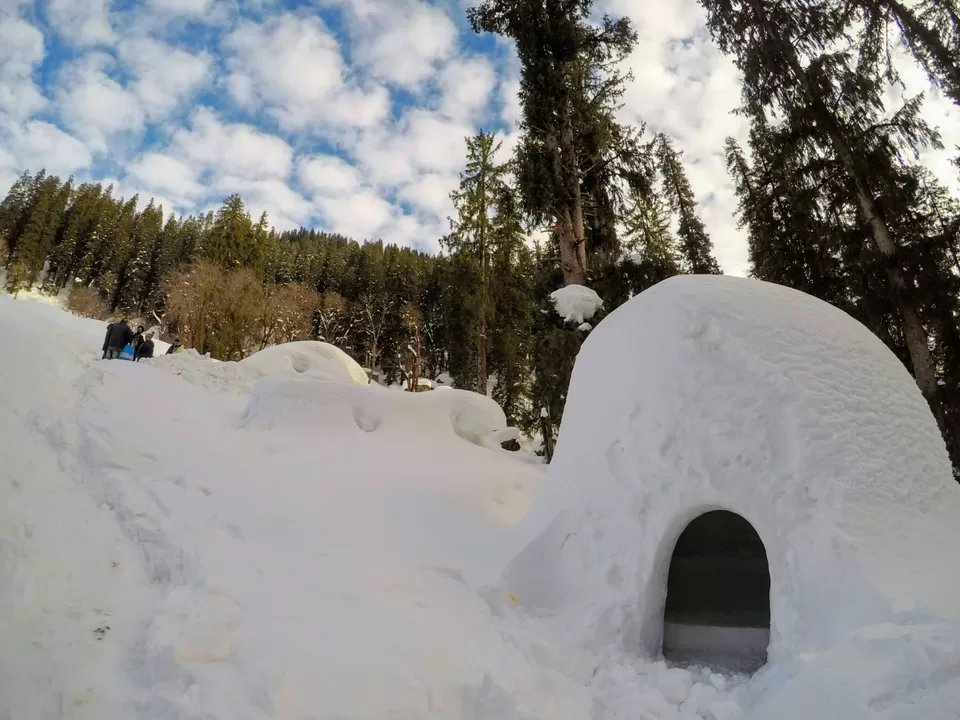 I decided to grab this opportunity for an amazing snow experience and man, how amazing it was. Are you looking for a unique snow experience too?
If yes, then you have to try this Igloo stay near Manali for a wonderful experience.
Where is the Igloo Stay?
The Igloo Stay is at the Panduropa Village which is located between Manali and Sethan village. It is just 15 km from Manali and is a particularly quiet and quaint village.
Currently, there aren't a lot of people living here due to the snow but there is one food shop and a hotel just 2 km from the Igloo Stay site. And the entire location is really quiet and peaceful so you can relax here.
How to Reach Manali
Now, in order to reach the Igloo Stay site, you have to reach Manali first. Thankfully, there are several transportation options available to reach Manali.
Air
The nearest airport is the Kullu Airport which is located at a distance of 50 km from Manali. From the airport, you can take taki a cab to the nearby bus stand and then take a bus to reach Manali which will take about 2-3 hours.
Road
There are several private and state buses which you can get to Manali. Usually, it takes around 14 hours to reach Manali from Delhi and around 8-9 hours from Chandigarh.
You can get discounted Volvo bus tickets on websites like Redbus, Goibibo, etc. so make sure you check them out. The state buses for Manali start from 777 INR from Delhi and can turn out to be a little uncomfortable and chilly during the winters.
Also, you have the option of driving to Manali but make sure that you start early morning to avoid driving at night time through the hills.
Rail
The nearest railway to Manali is Ambala Cantt. which is connected to several major places like Delhi, Chandigarh, Haryana, etc.
So, you take a train till Ambala Cantt. and then take a state bus to Manali which will take about 8-9 hours from here.
How to Reach Igloo Site
I had chosen the High Mountains Igloo for my experience which was located in Panduropa. So, after reaching Manali, I didn't have to worry about reaching the Igloo Stay site as it was included in my package.
However, if you are planning to come on your own to the Igloo Stay site then you will need to take a taxi from Manali which will cost you 3000 INR per trip. There aren't any buses here so this is the only mode of transportation.
For people driving their own car, you will need to check about the permit as they don't allow every car to pass by here.
Igloo Stay Package Details
As I mentioned above, I did my Igloo Stay experience with High Mountains Igloo (check their Instagram page for more information).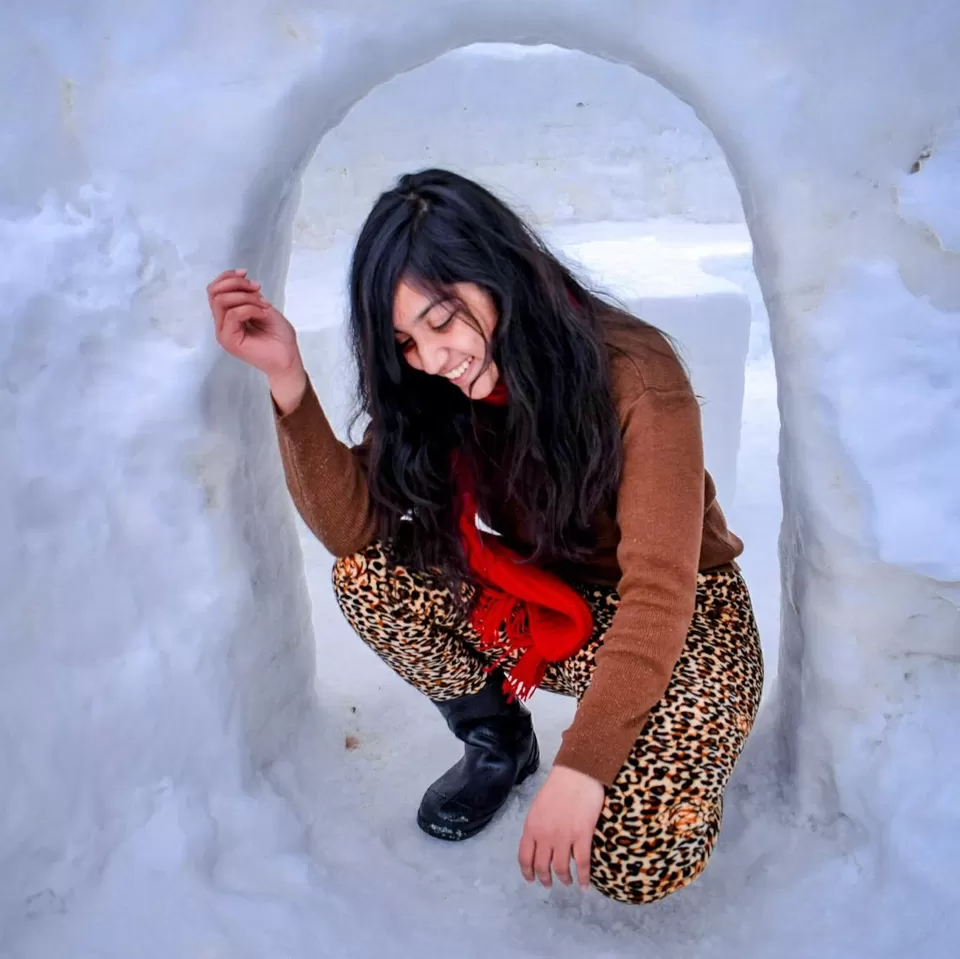 Currently, they are offering three packages: Day Tour of Igloo, 1 Night 2 Day Igloo Stay Package, and 2 Nights 3 Days Igloo Stay Package.
Day Tour: This is a simple day trip in which they take you to the Igloo site and then allow you to explore the place for a few hours. You can also indulge in a few games like Snowboarding, Tire Sliding, etc. here.
Cost: 1,999 INR
1 Night 2 Days Package: In this package, they take you to the Igloo Stay and make you spend a night here. They arrange the sleeping bags, BBQ, bornfire, everything and you only need to get some warm clothes for the night.
In this package, you get 1 Dinner, 1 Lunch, and 1 Breakfast along with the transportation from Manali to Panduropa and back.
This is what we opted for and had a kickass time spending a night in the Igloo.
Cost: 4,999 INR
2 Nights 3 Days Package: You can also spend 2 nights at the igloo and explore a few nearby places like the dam, village, etc. There are also fun snow activities to do here like skiing, snowboarding, etc.
Cost: 11,999 INR
Note: Since the Igloo Stay is dependent on snow, the place is currently open till March only. It will stay open till the end of March if it keeps snowing in March as well. So, if you want to experience it this year then make sure you book your stay in the next 2-3 weeks.
My Experience in the Igloo
Honestly, I had a blast on my Igloo Stay. The Igloo was quite warm from the inside and the two layers of styrofoam along with the sleeping bags allowed me to sleep like a baby at night.
That's not all though. Since we were visiting just after the snowfall, the roads were completely covered with snow and we had to walk to our Igloo site which was, in turn, an amazing experience.
The food was great and the bornfire party at night was really amazing. Plus, it felt really good to be surrounded by trees and snow with no city noise to disturb you.
So, if you want an amazing adventure this month, then make sure that you try this Igloo stay. Trust me, this will be memorable winter trip for you.
Frequent Searches Leading To This Page:-
manali tour packages for couple from Delhi, manali tour package for couple from mumbai, manali tour package for couple from chandigarh, manali tour package for couple from bangalore, manali tour package for couple from hyderabad, manali tour package for couple from kerala