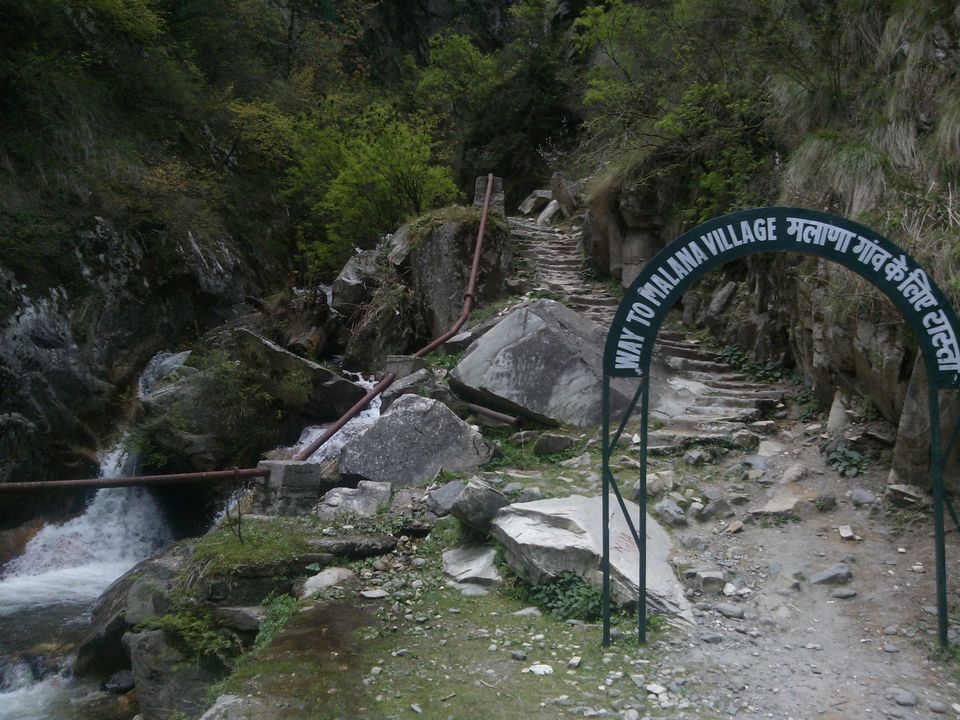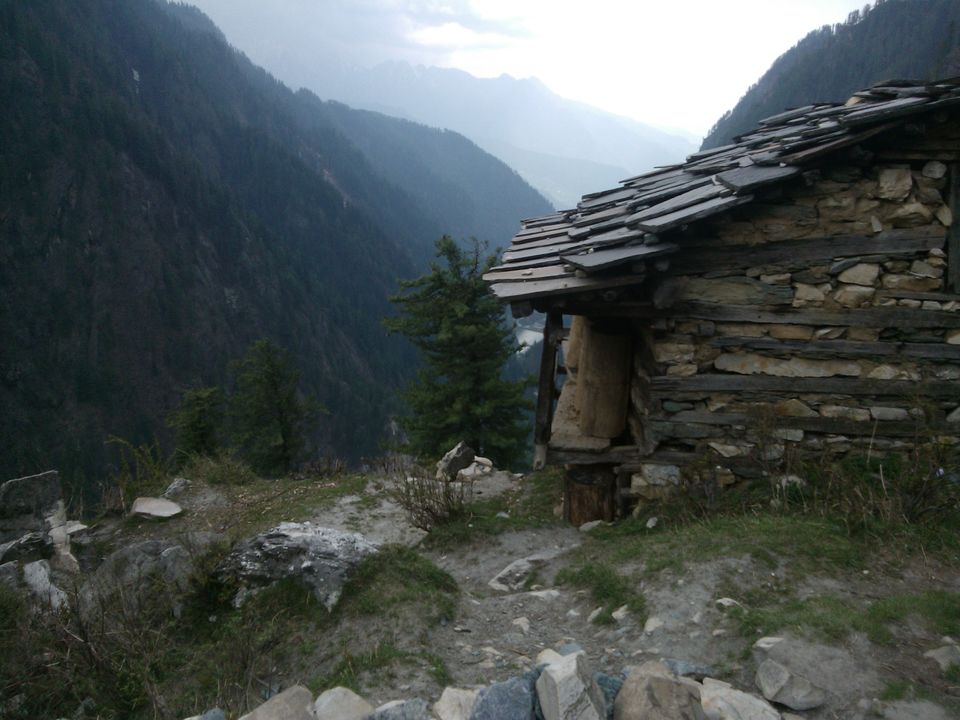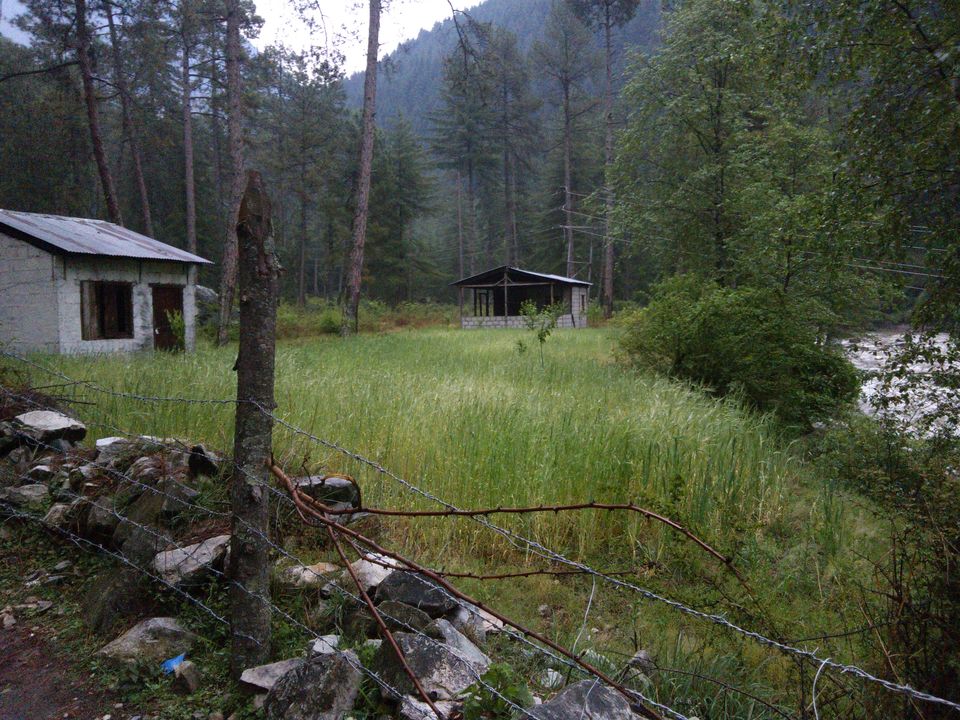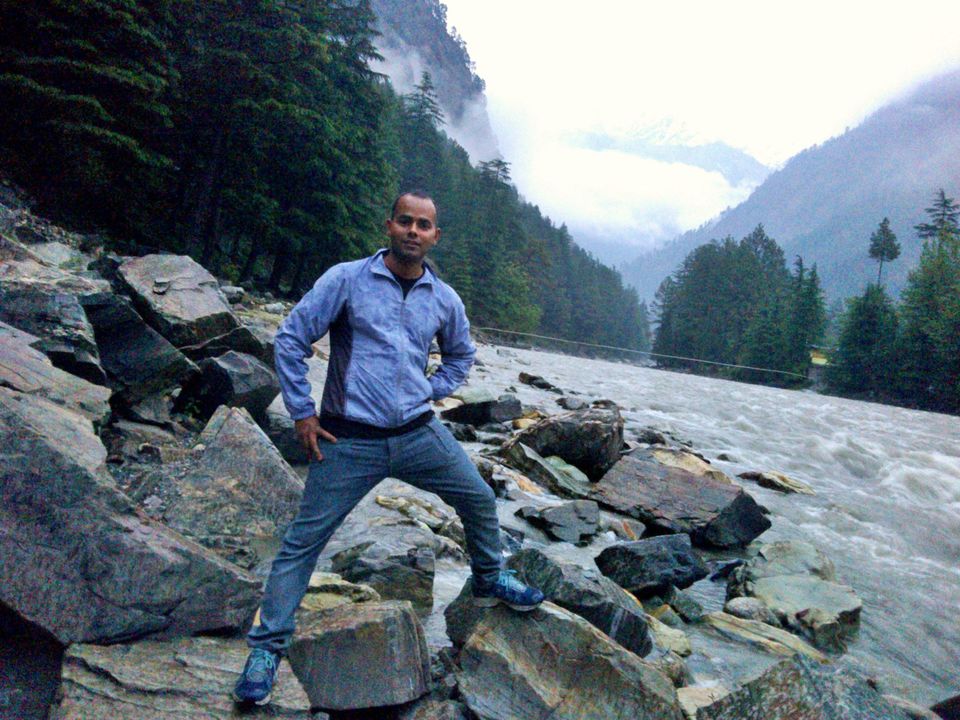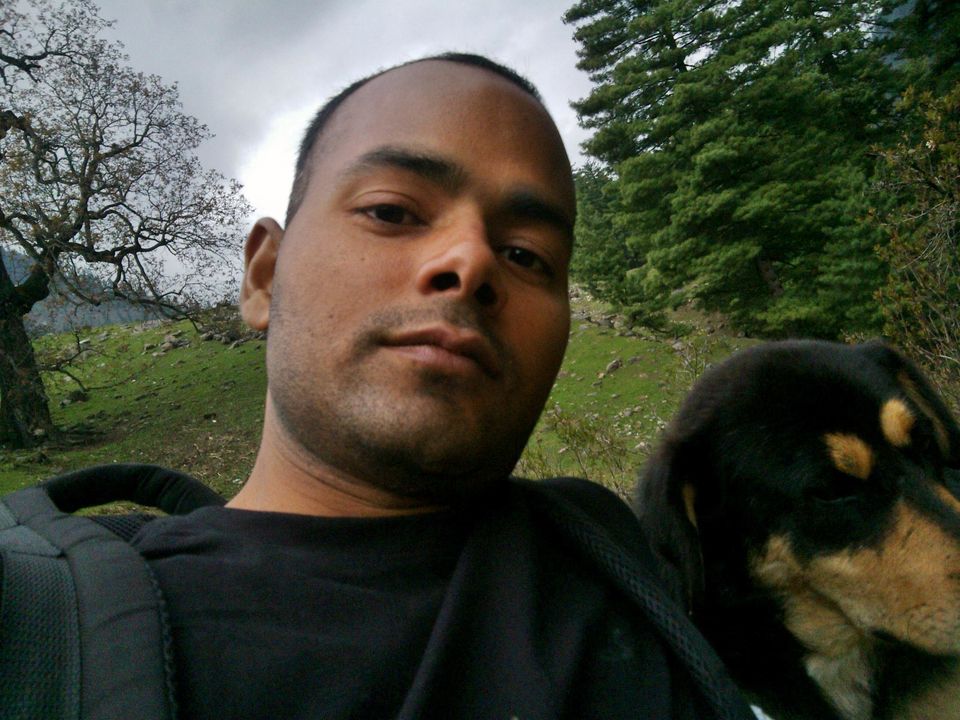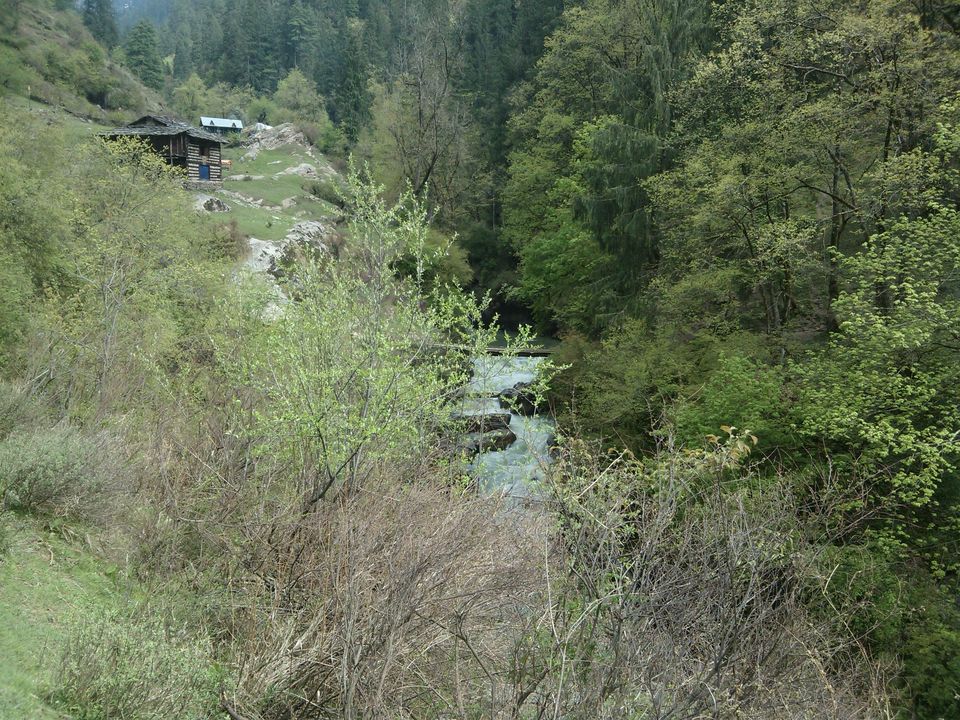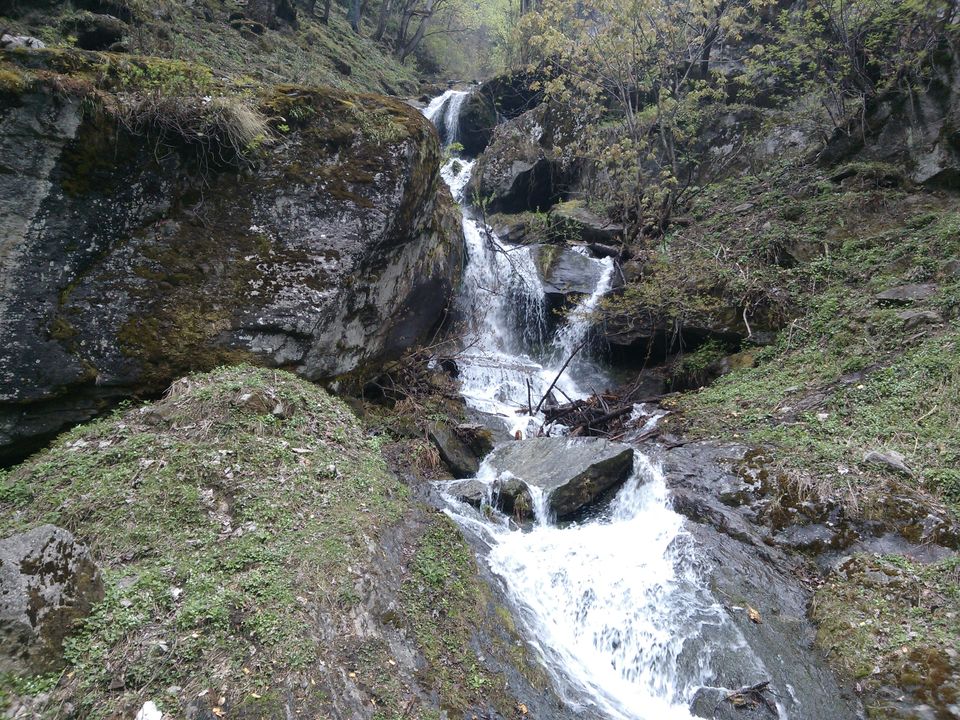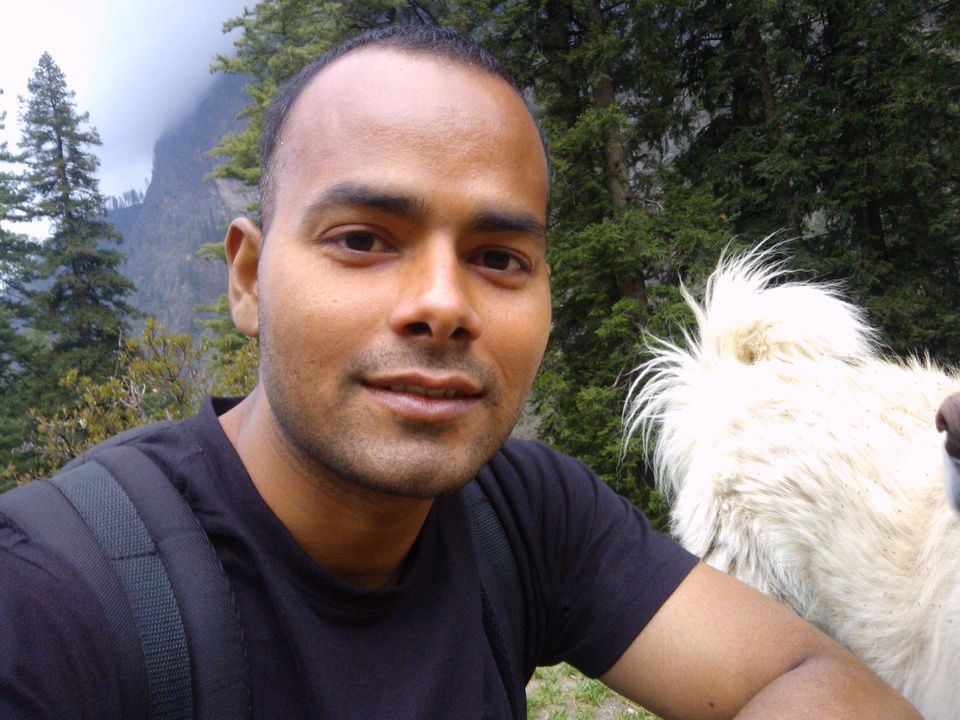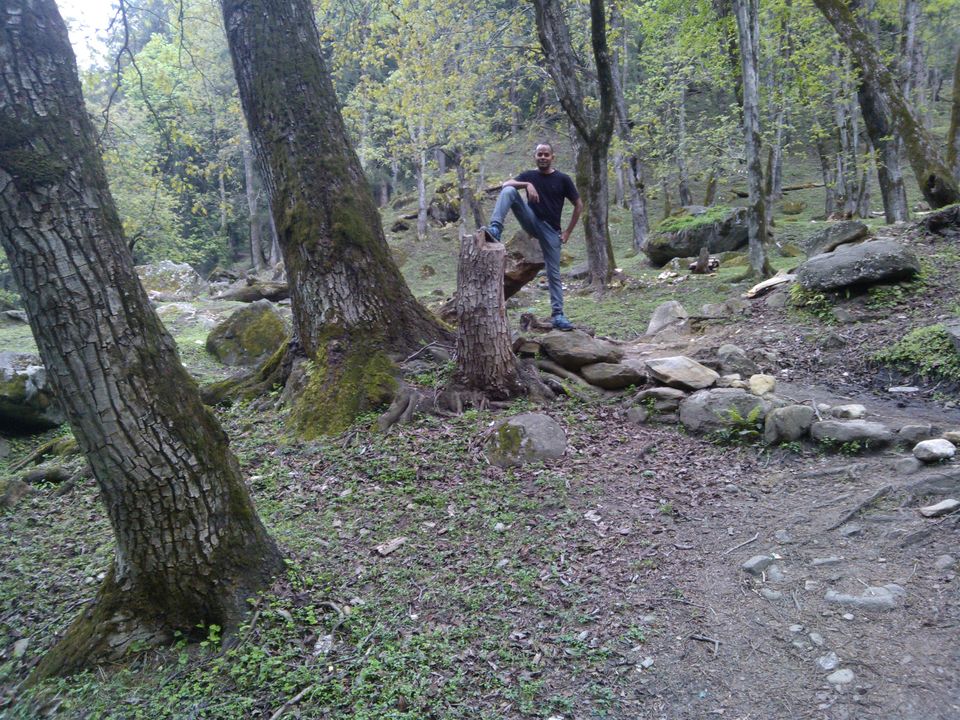 03 May 2014:
I woke up early (4 AM) in the morning, I was going to attend marriage ceremony of one of my relative where I could have met my friends and families but I was not happy or excited for it.
Suddenly I decided why not go on a solo adventurous trip (somewhere on Hills). Having considered all the rough condition, started packing my bag with 1 Stretchable Jeans, 3 T-Shirts (1 Half, 1 Full, 1 Sweat-free), 1 half paint, 1 Trouser, 1 Cheater, 1 Jacket, 3 pair of socks, 5 hanky, Tooth Brush and Paste, One Blanket, 10 meters of rope and an Umbrella.
Before leaving the house I doubled checked the light and all the locks as I was going out for 9 days. I hit the road but there was hardly any Auto-Rickshaw early in the morning so I started taking long stride as I was only me and myself and there was nobody to tell me to slow down.
Finally after few minutes, I found an Auto-Rikshaw and told him to go Sarai Rohilla to catch early morning train (Himalaya Queen) that goes to Chandigarh. Oh Sad! Driver was very sleepy and slow, as he was a senior citizen I was not able to force him to drive fast.
Finally I reached Railway Station but the Train was gone just 10 minutes ago and there was no train till next few hours. It didn't take me more than a second to decide to go to ISBT (Kashmiri Gate). Having still not decided where to go I took a bus to Manali at 6:15 AM. While in bus I started browsing internet and found an interesting travel blog of one foreigner about Malana (yes Malana - no typo error).
My travel tale begins here:
Having no much knowledge of the place I picked my first destination (Malana). I reached Bhunter (in Kullu, HP) at 9:00 PM. It was a dark night. After some inspection I found a Temple nearby, I managed to get a Room that was facing a river. As it was late, the food was not available in temple, but managed to get dinner at a nearby Dhaba. Finally with a loud sound of river, I was slept.
04 May 2014:
Woke up at 7:00 AM and hit the road by 8:00 AM. It was Sunday and Election Time in Himachal, so there were very few buses. Somehow I got a bus and reached Jari (22 KMs from Bhuntar) by 9:00 AM, but there was no bus/taxi for Malana. So I started walking on gradually inclined road toward Malana. After an hour of walk I hardly could see anyone/vehicle crossing that road, I kept on going and going until I saw waterfalls and Malana Power Co Ltd. (a place generating electricity). After having few minutes of chat with a young boy who was the supervisor but never been to Malana, I headed further where I cross a tunnel (then only I realized I should had a torch), this area was prone to rock slide, I saw a sumo which had fallen downhill due to rock slide. Heading further I saw a dead cow on the roadside with its belly having nothing. It seemed some animal has killed and eaten it recently. Heading further I found two paths: to the left was a board (Way to Malana Village) which seemed for local Malana people, to the right was a bridge leading ahead to a road.
Being attracted by Jungle and Waterfall I took the left turn. I drank water from waterfall and filled my water bottle. It was scary in Jungle but exciting and beautiful. Many a time due to wrong/no track, I lost in jungle and had to return back to the previous track and take different path. After climbing and spending almost 3 hrs through the mountain and forest, I reached a place where I could see a hut on hill but there was no one there. Heading more I saw Malana School but no one there, suddenly I saw the village, Malana Village and I felt as if I was in 15 or 16th Century.
I had walked around 11 KMs on hilly road and climbed 2-3 hrs on the mountain. I was very hungry as there was no place to eat after JARI and had not eaten anything since last night. I asked a boy for the shop or place to eat, but he didn't understand me and ran away. Later a lady who was filling her pot with water, somehow managed to tell me the way to the shop. It was heavy wind, sky was covered by dark clouds; houses on the way were of ancient time. I entered a shop; the sales-boy started having conversation with me in Hindi, he said that he was from Delhi and due to charus (hash) addiction he left his house and family and started a shop there. When I told my name he said if anyone comes to know that you are a Muslim and in my shop, no one will come to buy things from my shop, and asked me to step out from his shop. I had 6 banana and few pea nuts outside his shop and having conversation with him. He said Muslims are not allowed in Malana and might get killed by local charus addicted people. However, having spent almost 1 hour there, I notice every single person is very dirty and addicted to charus, most of them were looking as if they don't want any tourist to come in their village but only them who are interested to buy charus (hash). View to the mountains was very good from that village, but as people were dirty and unfriendly. At 5:00 PM, I decided to go down from other side of hill.
While I was going down, it started raining and was a bit difficult heading down due to wet/slippery path. However I managed to reach a road where I was lucky to get a taxi that was just going to return after dropping one of the rich Malani. Taxi driver smiled and said these Malani looks dirty but have a lot of money, and dropped me in Kasol by 6:00 PM. Within half hour, I had a one nice meal, booked a room in a nearby Hotel and headed to Parvati River, from where further headed to a nearby beautiful village Chhalal and returned to the river point which was close to my hotel by 7:10 PM. I enjoyed the view near river until it was dark. Spent some times in city and slept after updating my first day trip status on facebook.
05 May 2014:
By 8 AM I had already had my breakfast and decided to head to Kheerganga. I took a bus that dropped me at Manikaran. While waiting on the bus stand for other bus to barshaini, I met 2 boys (Abu and Gaurav) who were from Delhi as well and also heading to Kheerganga. We reached barshaini from where we had to track for next 5-6 hours (as per normal speed) all through the Jungle. Abu claimed that he knows the track through the jungle, deviated us on wrong path many a time. Suddenly we heard a sound of Generator and decided to head there for the search of someone who could help us know the exact track. Luckily there was a man who told us the right path. After an hour or two, we saw a group, heading to the same direction and decided to go along with them so as not to get lost in Jungle. As we were heading, Mountain, Waterfalls and Jungle were getting more and more beautiful. After some time Abu was so tired and said he can't walk any more without some rest. While he was resting, I was just strolling here and there, admiring the beauty of Jungle. There I saw a dog (it was like a black shepherd dog), at first I thought him Junlgee, but so calmly and nicely he headed toward me and started looking at me gently, once I gave him some biscuits he was so friendly with me. After some time I said, before 6 PM, we must reach our destination as Jungle is never safe after twilight.
The moment (6:15 PM) we came out of the forest and top of the hill I saw a very beautiful green valley with clouds all over the ground and surrounded by hill with glaciers. We entered a tented restaurant with food and sleeping arrangements. There were almost 90% foreigners (mostly from Israel, US, UK, Australia and Russia). After sometime we found a dharmshala (with wooden house, wooden bed, blankets but not electricity and hot water stream nearby), one room @ 250/- INR.
We were advised not to come out alone in midnight, because of bear and leopard or other animals. Night was very cold (below 0 C).
Next day woke at 6:00, trekked nearby places and had shower in hot stream. It was sunny, warm day and I was planning my next destination.
…. Next destination (Chandrakhani Pass)
Frequent searches leading to this page:-
delhi to malana, things to do in malana, how to reach malana