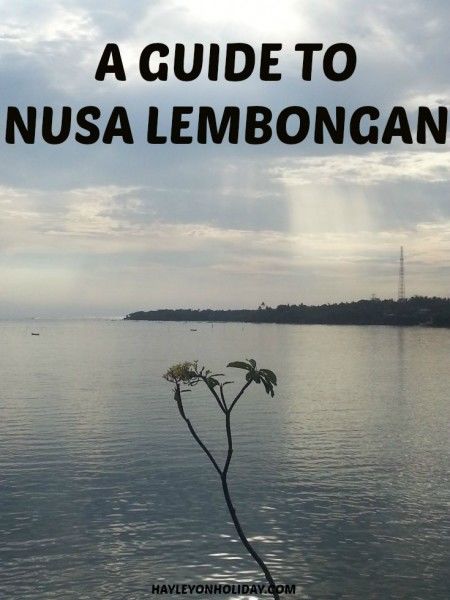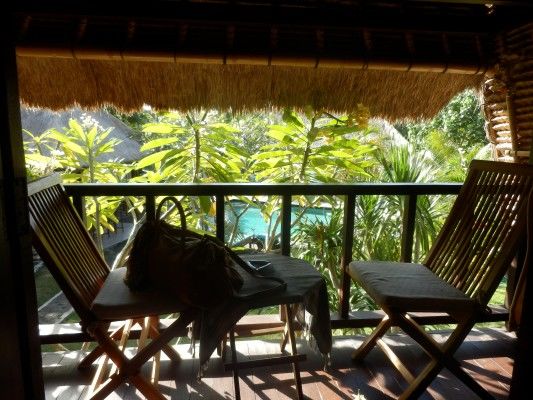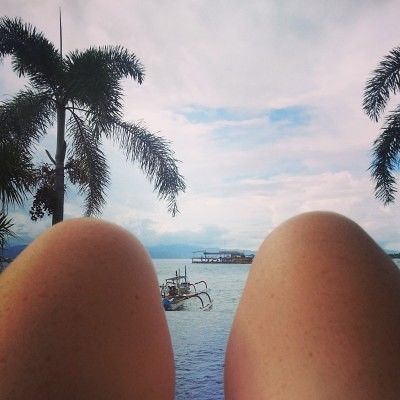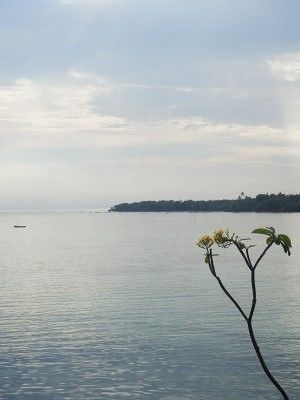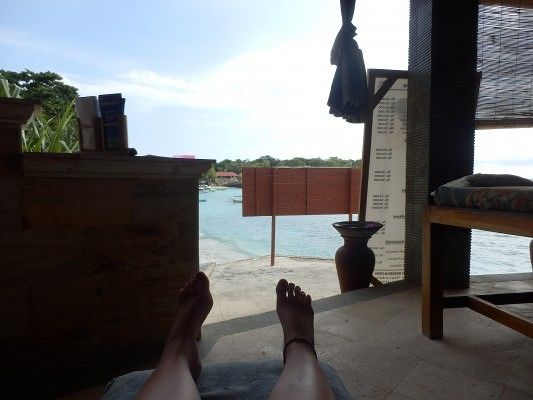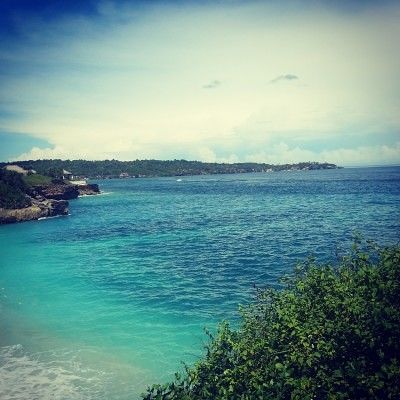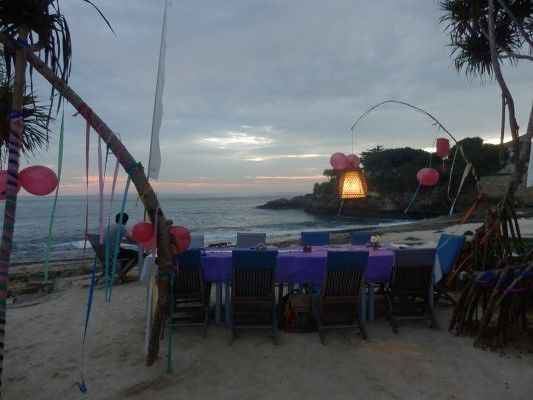 Nusa Lembongan is the introverted, quiet cousin of the loud, bustling Kuta. Kuta is definitely Bali's most popular tourist destination. After five visits to my island paradise, this year with my family and friends we ventured over to Nusa Lembongan for a few days for some relaxation. We also celebrated my beautiful mum's 50th birthday.
HOW TO GET THERE
Nusa Lembongan is situated off the coast from Sanur in southern Bali. The easiest and fastest way over is by fast boat. In thirty minutes your feet will be sinking into the island's white, soft sand. There are plenty of companies operating on the Sanur foreshore for you to choose from. We chose Rocky's, which cost about $40 return. It is definitely not cheap by Bali standards but the average price. The best thing about Bali though is that everything is included. They take your bags and drive you to the departure point, then take you to your accommodation once you arrive. We had a fun journey with nine of us fitting into a songthaew with a LOT of baggage. Nusa Lembongan is not known for its great roads either, so let's just say we were glad to get out.
ACCOMMODATION
There are quite a few places to stay on Nusa Lembongan, depending on the area you choose. We chose to stay around the corner from Mushroom Bay at Tamarind Beach: Bay Shore Huts for the adults and Nanuk's Bungalows, a one minute walk away for me. I loved my accommodation: for about $40 a night I got a two-storey bungalow, complete with queen-sized bed, all to myself. The bathroom is outside as you walk up the stairs to your , most importantly, air-conditioned room. The bungalow is equipped with a balcony overlooking the pool, and below is your own little outside lounge area. I spent most of my time with my parents, but I always had my free breakfast before departing for the day.
NUSA LEMBONGAN TRAVEL TIPS
1. RELAX! Reserve your deck chair by the pool early. Choose one either under an umbrella if you are as pale as Anne Hathaway like me, or in the sun if you are more of a J.Lo. Go for a swim. Finish reading that book you have carried in your bag for weeks. Write a story. Have a drink (it's 5pm somewhere, right?) Or just snooze. Nusa Lembongan is all about stripping back the Kuta chaos and enjoying the feeling of doing absolutely nothing.
2. Hire a scooter. For about $7 a day we hired scooters to take us for afternoon journeys across the entire island. By that I mean even through the Mangrove Forest in the island's north and via a traffic jam with a local ute that had a bull relaxing in its tray. I warned my dad to not get too close just in case he had an accident. We manoeuvred our way along the winding roads, around the pot holes and even on the wooden bridge to Nusa Cenigan. This is where the surfers go.
3. Visit the Spa at Mushroom Beach Bungalows. I wouldn't recommend going to the restaurant here, but the spa is fantastic. For the usual Bali prices you can get anything done as you sit/lay outside and listen to the waves crashing on the rocks. Try not falling asleep as you get massaged.
WHERE TO EAT
Go to Dream Beach for lunch and The Beach Club at Sandy Bay Resort for dinner. This is where we took my mum for her birthday and both places were my favourite on the island. Dream Beach has that turquoise water I have only ever seen in photos, but this is the place where you can look at the beach but not go in – the rips are so intense that is highly likely you won't make it out alive. So just have lunch at the cafe and take pretty pictures is my recommendation.
Sandy Bay Resort is basically where I want to get married. The restaurant is half-inside and half-on the sand. Being a beach girl at heart, I loved dining and being able to wriggle my toes in the sand under the table. The staff and owner were also extremely helpful and nice. We were able to do some decorating and surprise my mum, and she definitely wasn't disappointed. My dad thought the ribs he ordered for dinner was the best meal he's ever had in Bali. They were cooked fresh and in front of his eyes. They also made a pavlova for my mum, which I don't think you would get at many other places. It was the perfect place to celebrate the perfect Mum.
Nusa Lembongan is where to go if you want to relax and revitalise. Or elope.