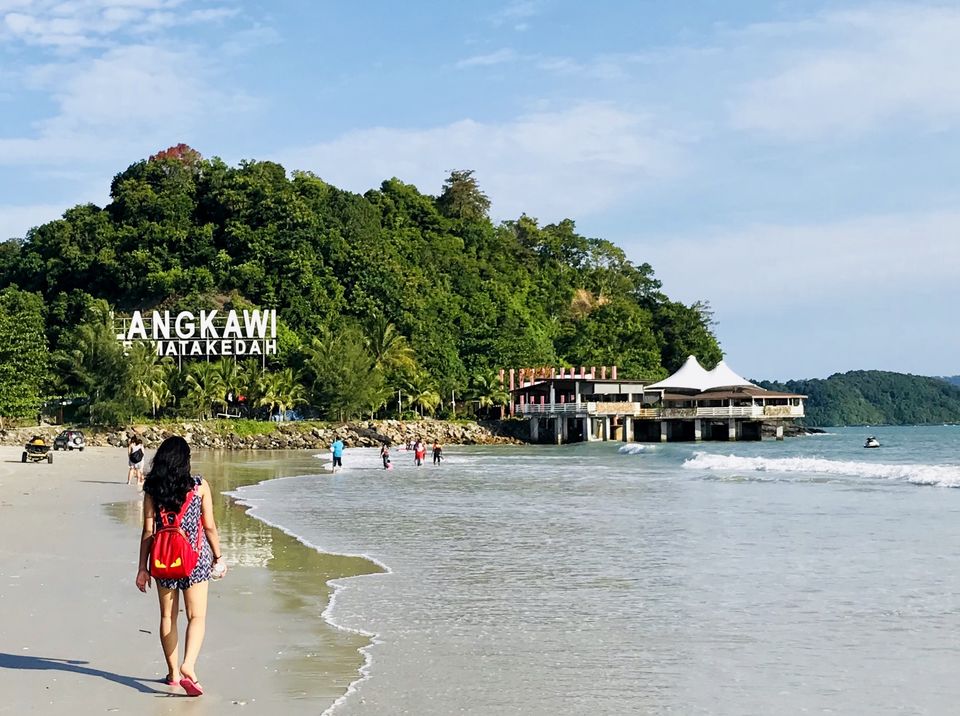 This time I am moving beyond the border to my first International trip. Reminiscing those days when travel was the only therapy we knew to push our spirits high. I still remember that warm fuzzy feeling in my stomach while boarding the flight. How I longed for this moment to finally have a slice of the world that lies beyond our borders. And the moment had finally come. I was heading for Malaysia. I chose Malaysia over Thailand for my first international trip and I have no regrets.
Beaches have always excited me. Waves rushing one after another to catch you and then disappearing with just a handful of sand like they never existed and the calmness they spread all around, I could watch this all day. And Malaysia was definitely the best choice to seek that. I will take you along the five beaches that left an indelible mark on me and the view still lies vividly before my eyes.
It was our first day in Penang. We reached at around 2PM, checked-in at Bayview Beach Resort, and were ready for a picturesque stroll in an hour.
To reach Penang, you can either catch a direct flight from India or if you are taking a flight to Kuala Lumpur, you can choose to travel by bus, train or flight from there. Penang is well connected via all modes of transport. Bus and train are obviously the cheaper options. We chose the bus route.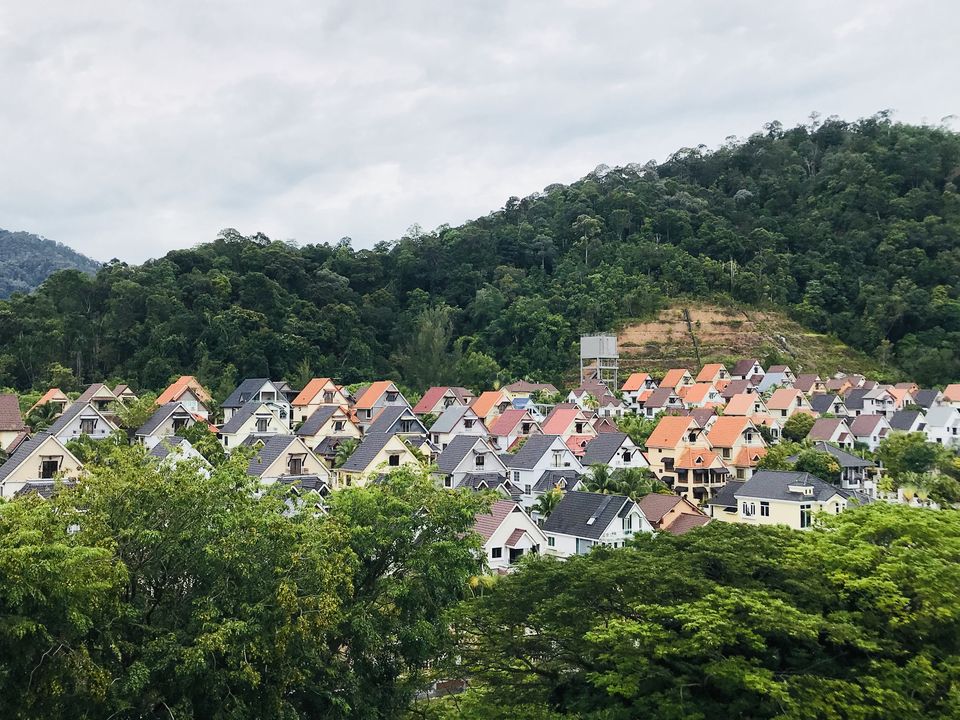 Monkey beach was our first pick. This beach is not accessible by land. You have to take a jetty to reach there. We hopped onto a taxi which dropped us at the jetty pick up point. We bought the jetty tickets. It cost us Rs 900 for a jetty for a round trip. 5-6 people can easily accommodate in one jetty and we also had to negotiate a bit for the fare.
Jetty ride was so much fun with beautiful landscapes unfolding from all sides. And the destination, Monkey beach, was a masterpiece in itself. It was all a picture perfect scene. It is a calm and secluded beach with very few people around which makes it all the more a 'go-to-chill' kind of place. The beach closes at sunset. You can ask your jetty any time to drop you back before the sunset time. I would recommend staying until the last minute because the beauty is worth it.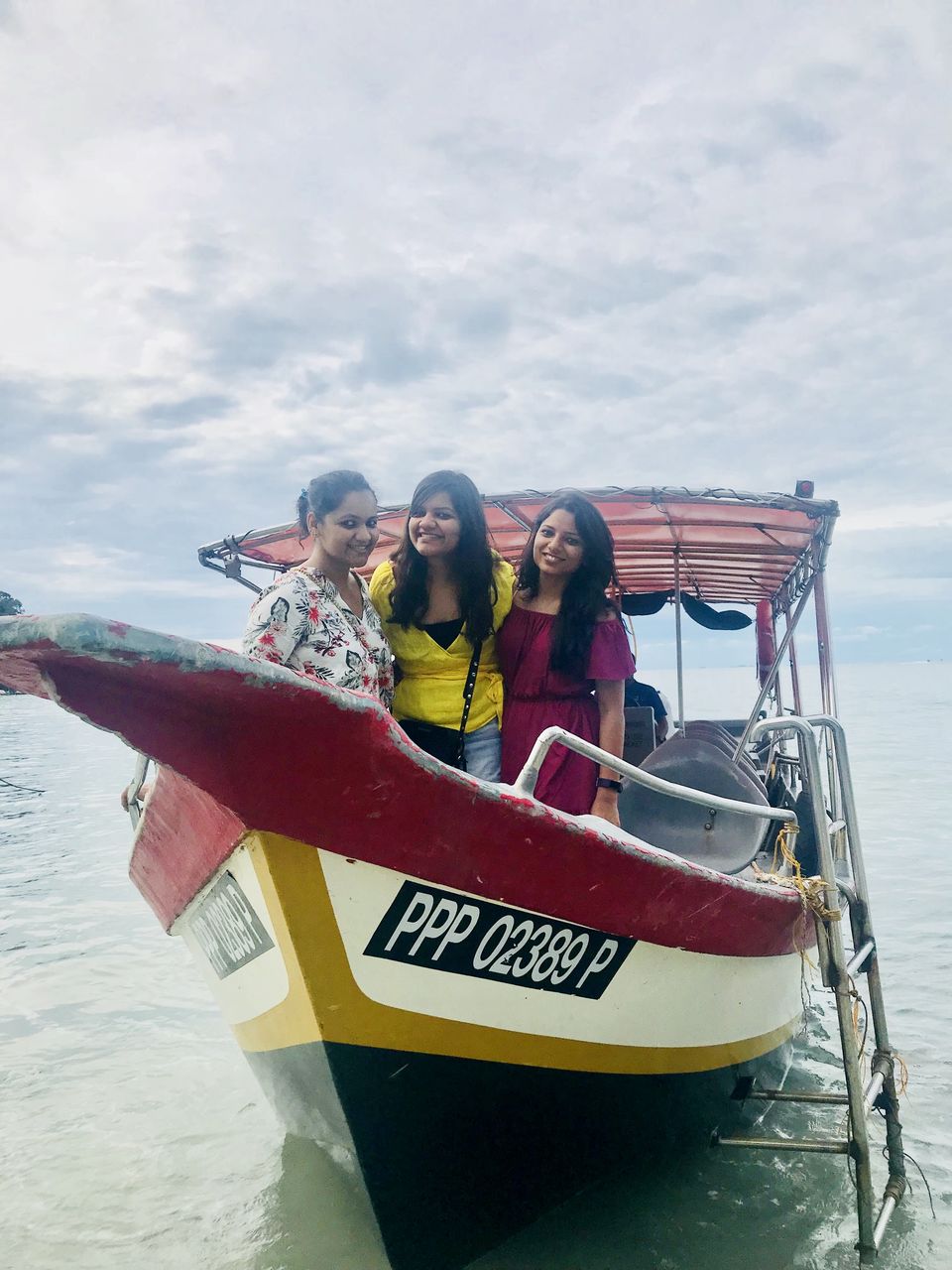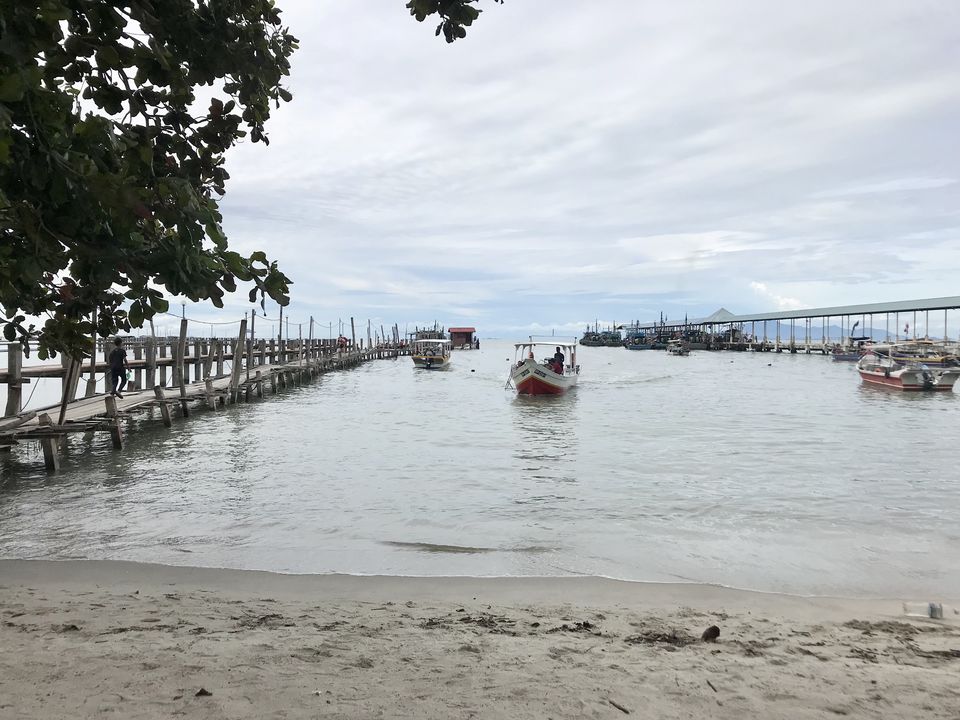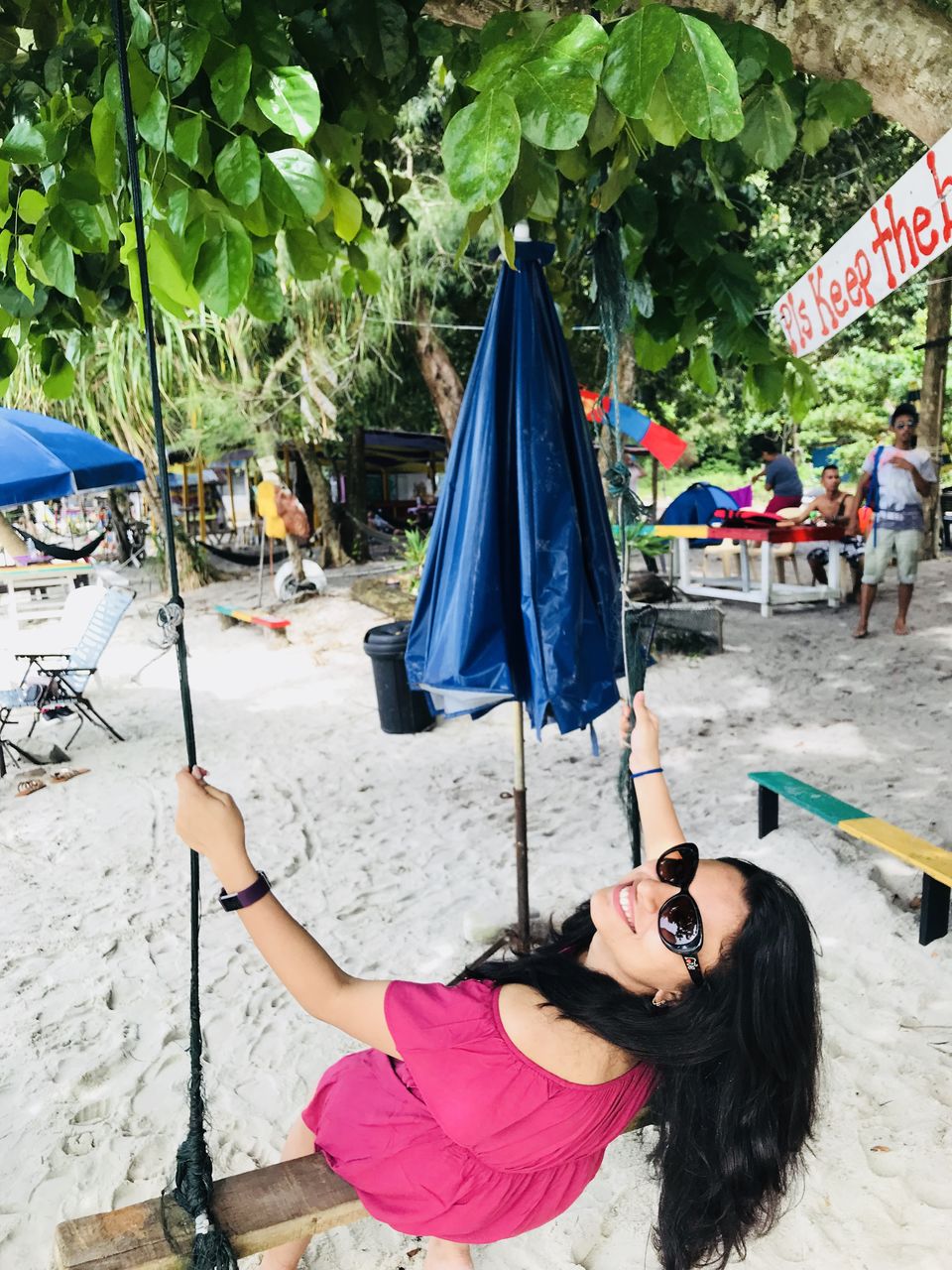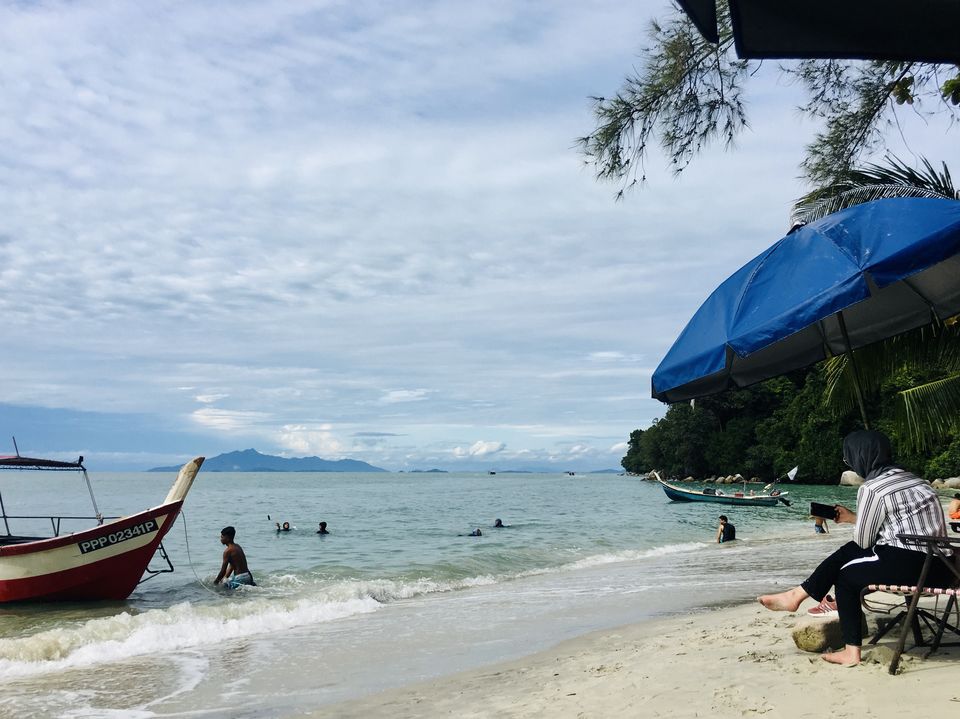 It was a new day with a bright and colourful morning. Batu Ferringhi beach was the next in our line. Our resort was located at this beach so it was easily accessible by walking a few steps. This beach is known for its water sports. You can find people enjoying jet ski, parasailing and many other water sports. Or you can just sit and enjoy the scenery, the clear blue waters are always ready to do a magic spell.
There is also a night market nearby this beach which opens until midnight. You can find all sorts of fancy, handicraft and souvenir stuff here. Do give it a visit. You can stroll on the streets, try different local cuisines and enjoy shopping.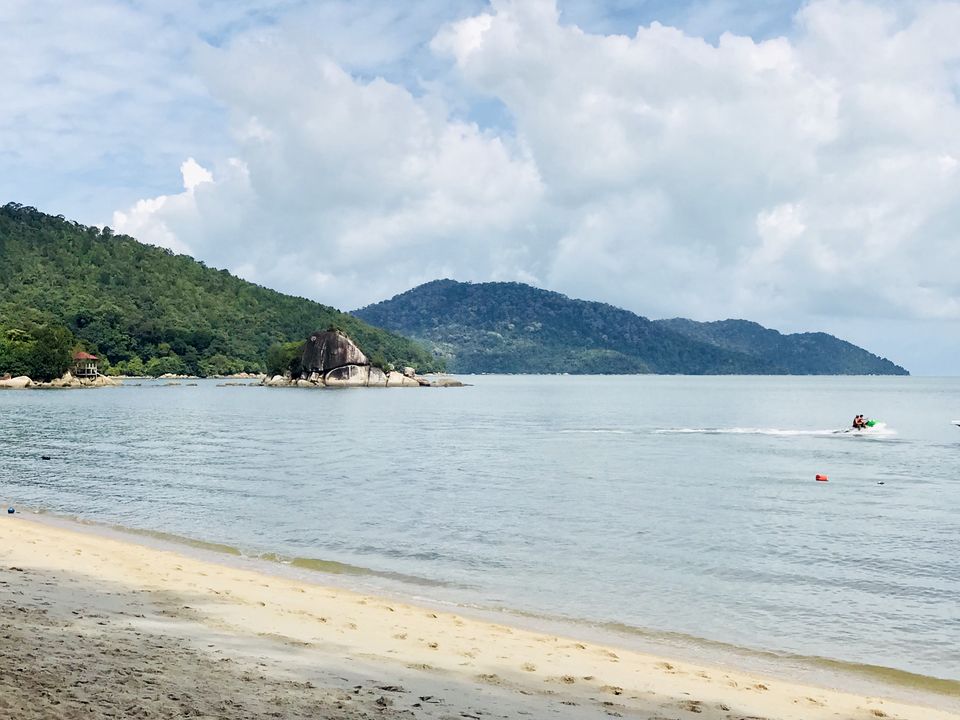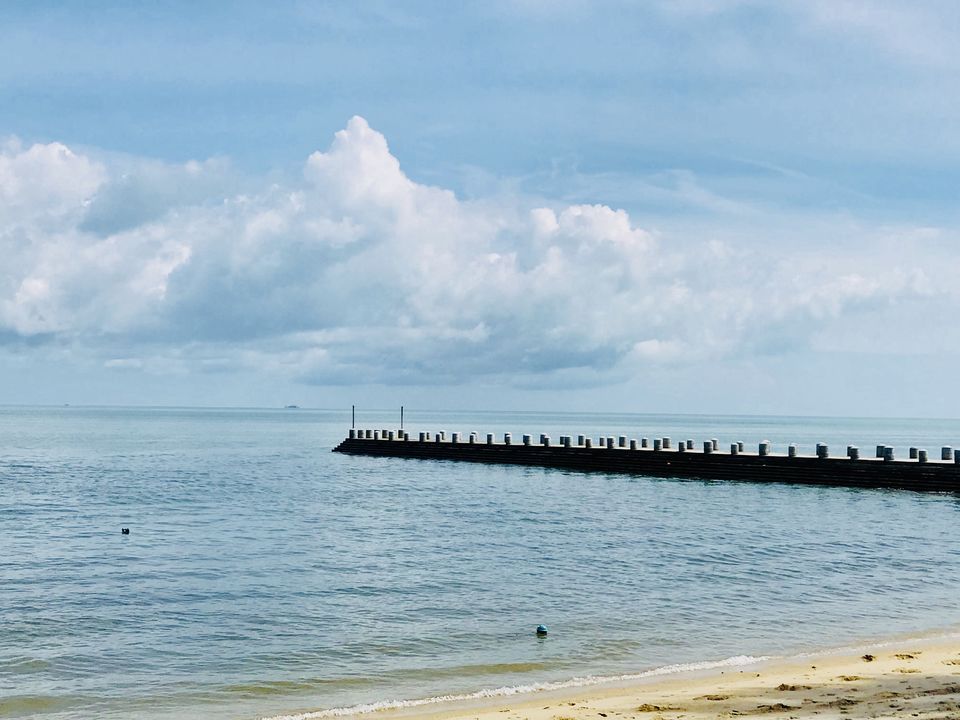 Next morning, we took a ferry from Penang and left for Langkawi Island. Langkawi is connected via flights too but we wanted to give ferry a try. The travel time is 3 hours approx. and you can pre-book the tickets online. There are multiple websites available for bookings. The ticket costs 80RM per seat. The ride can give you a bit of a vomiting sensation so if you are not comfortable in such situations, I would recommend to not travel by ferry and take a flight instead. Ferries operate three times a day, morning, afternoon and evening. We opted for the morning one and landed at Langkawi at around 12PM.
Have you ever been to a place where you felt like you can never leave that place being whole? That a part of you will just resist coming along and linger there forever. Well, it happens with almost all the places as this world has stockpiled so many spellbinding ones. Let's just say some tops that list. That was LANGKAWI for me. Serene, enchanting and simply amazing. This place has something to offer for every type of person. Adventurers, solitary wanderers or the chilling with the gang types. No one would be disappointed visiting this place.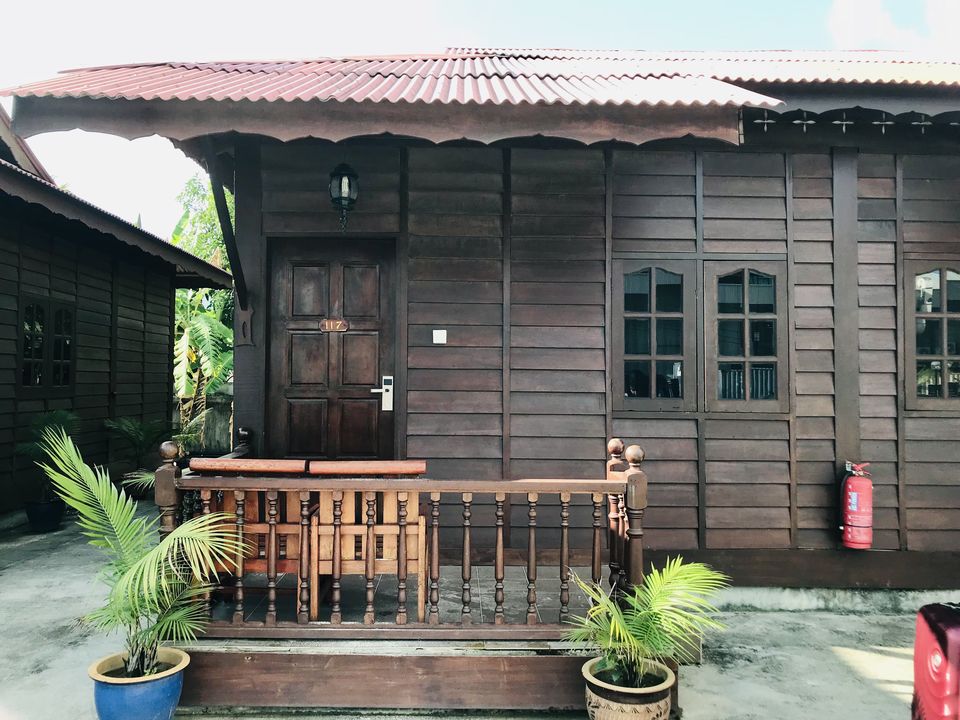 Our resort was close to Pentai Cenang beach which is like half an hour drive from the ferry dropping point. You can easily get a taxi there. We checked into our hotel and were excited to head to the beach. The beach was just walking distance. It's the most popular and happening beach of Langkawi. Langkawi written in big block letters gives you all the feels of this place. Sunsets here are just out of this world. Just love!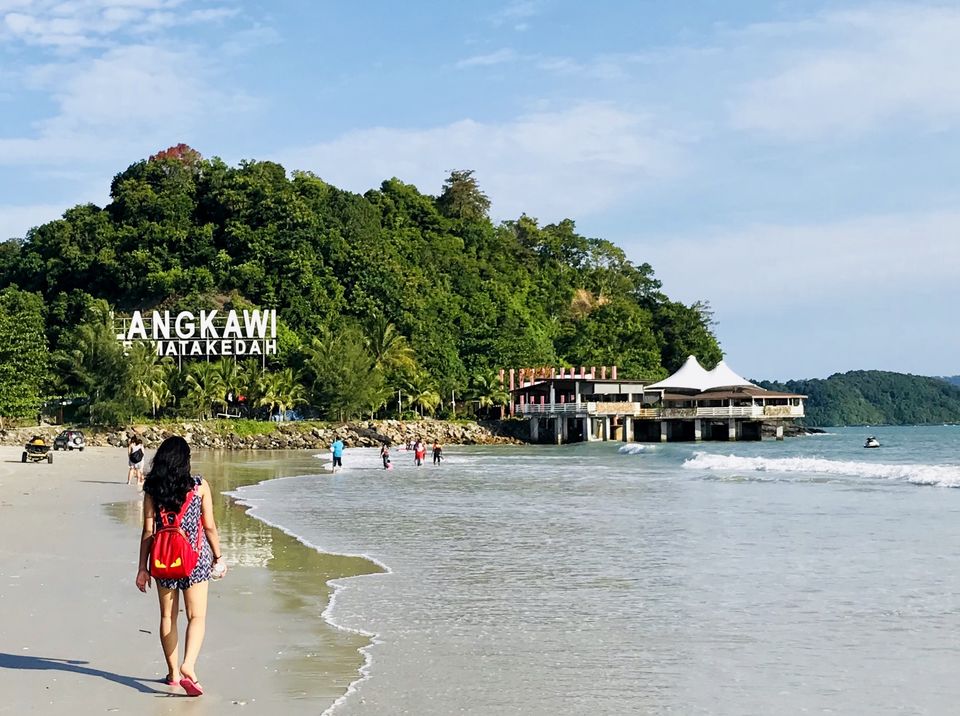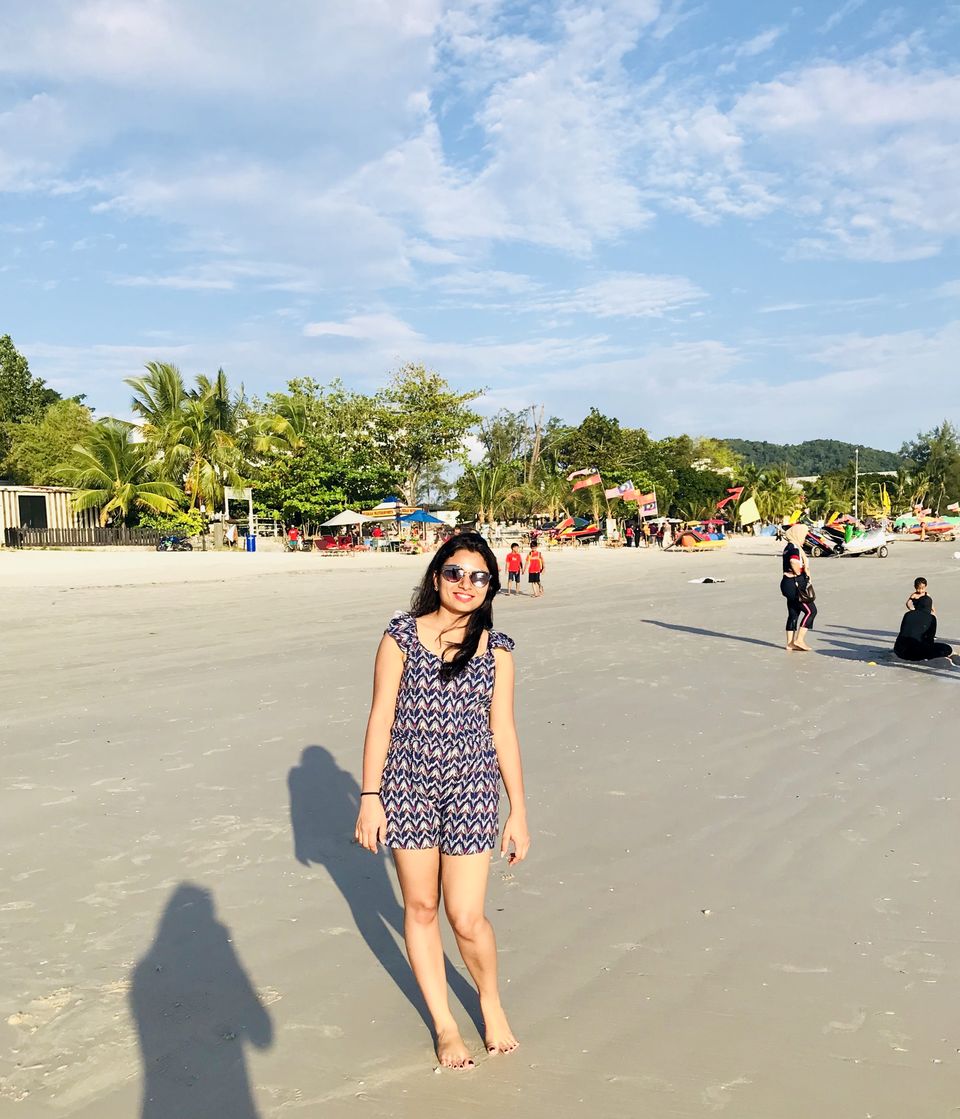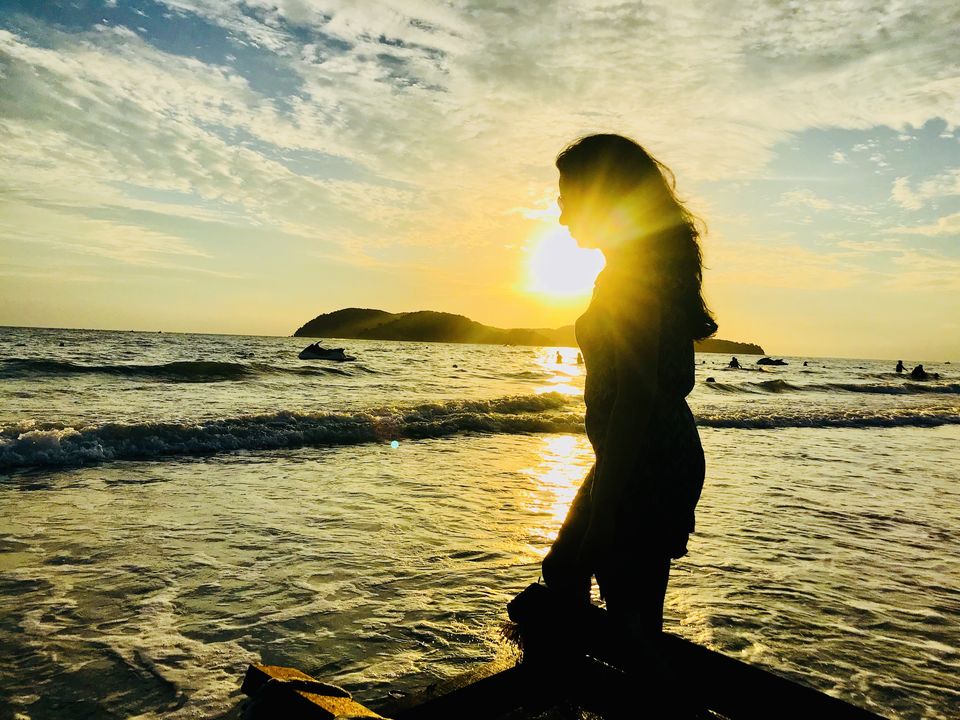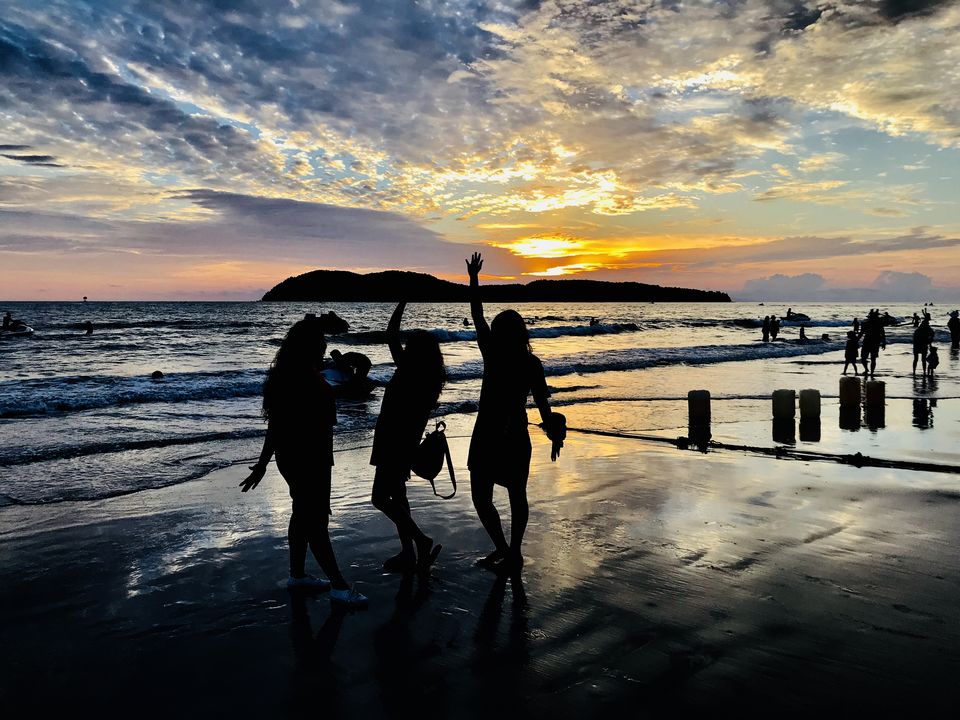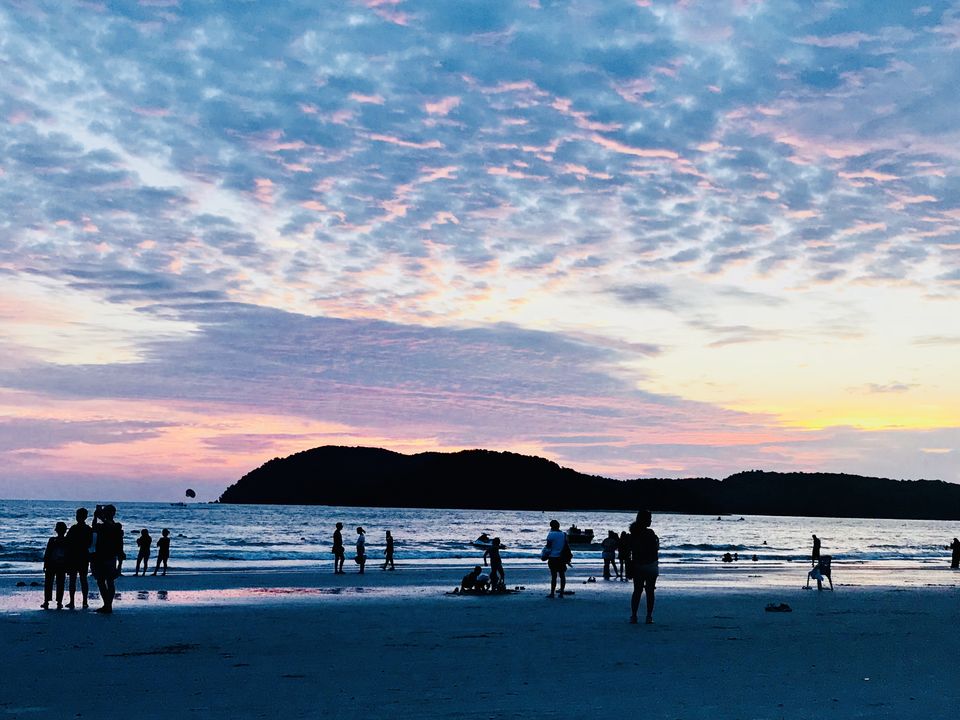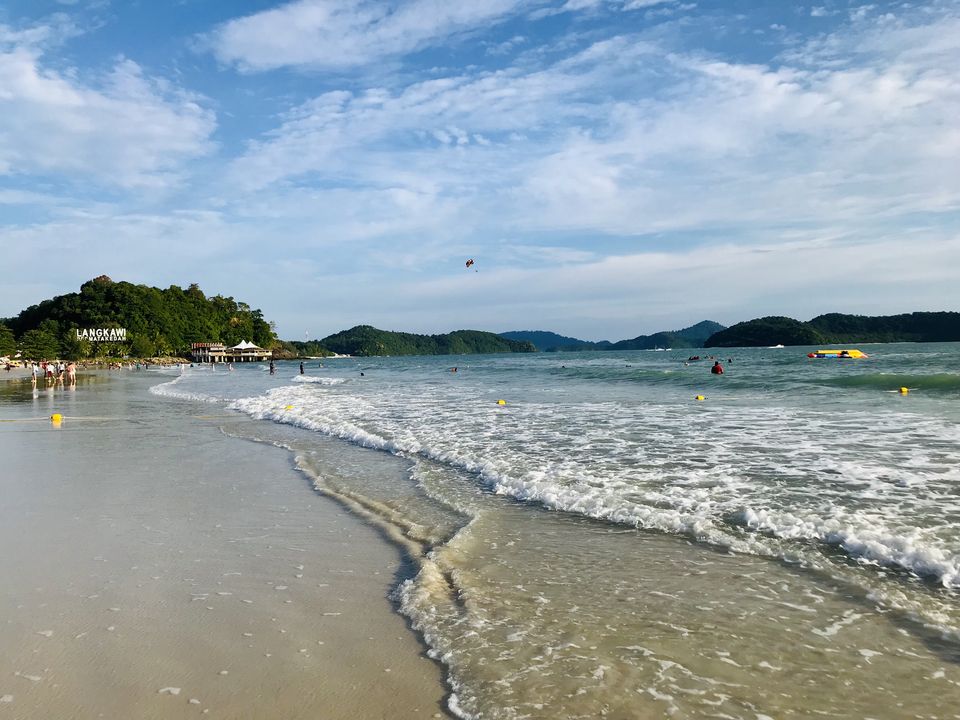 Pentai Tengah beach is just adjacent to Cenang beach which is less crowded. Pentai Cenang is for the party enthusiasts and Pentai Tengah is for the nonchalant souls. But I would say visit both. You won't regret any. There is also a night market along the beach where you can enjoy shopping and savour local cuisines.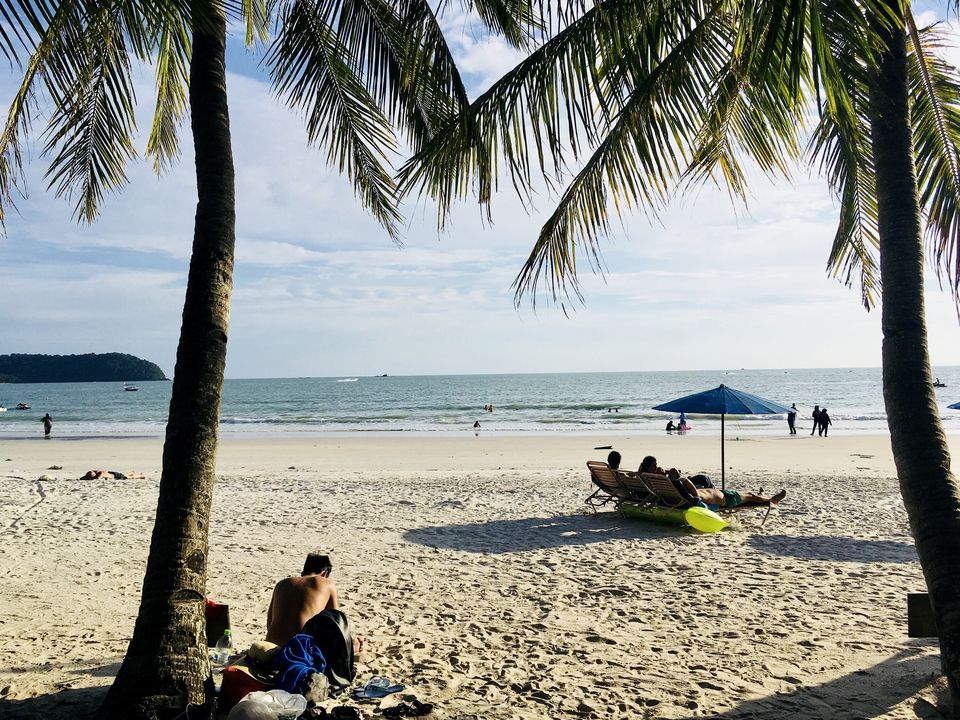 If you are in Langkawi, then one thing you just can't miss is the Island hopping. It is the most popular activity here and undoubtedly the best one Langkawi has to offer with stunning views of its islets. You are taken for a jetty ride to three islands which costs somewhere between 100-120RM per person. You can find many shops around Cenang beach for bookings. Pick up is done from the hotel if you are staying in Pentai Cenang or Pentai Tengah. Trip starts in the morning at around 10AM. Jetty departs from Teluk Baru Jetty which is a beautiful place in itself. The views from the jetty ride still lingers in my head. Crystal clear waters, picturesque blue and green hues and chilling air rushing into the lungs, everything was enchanting to the core.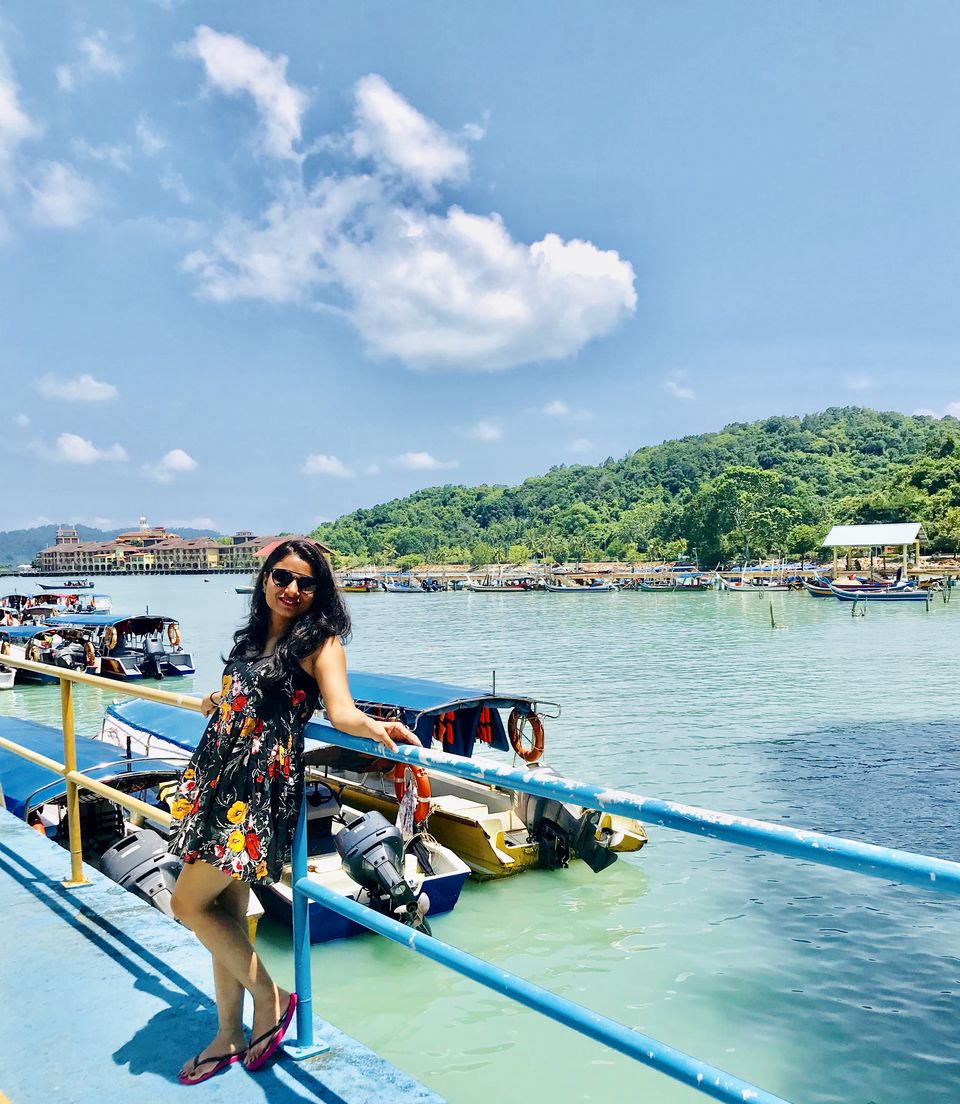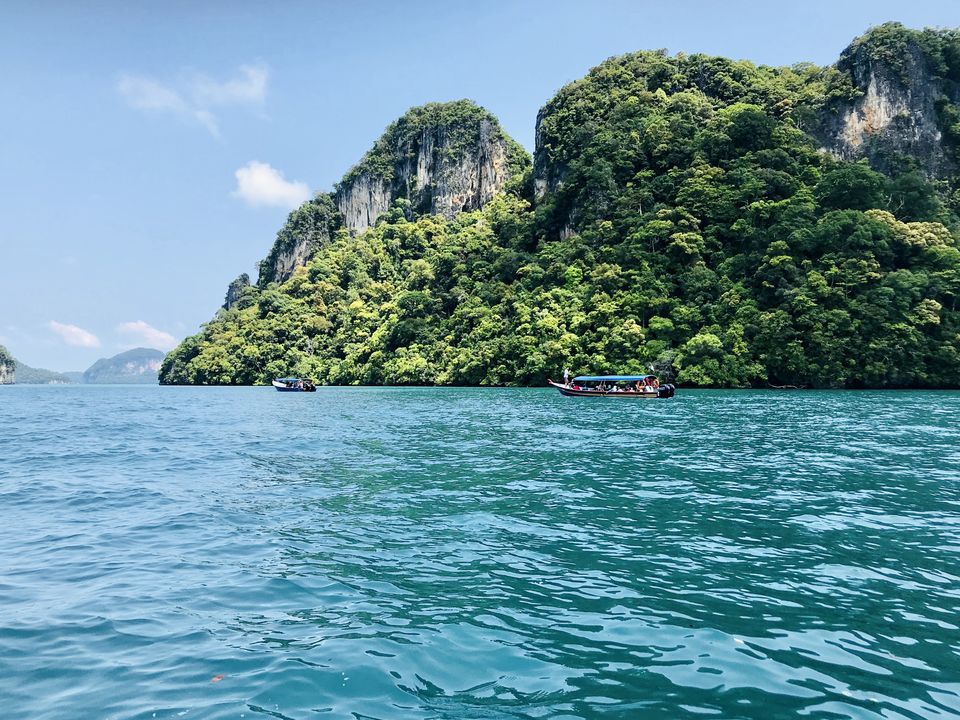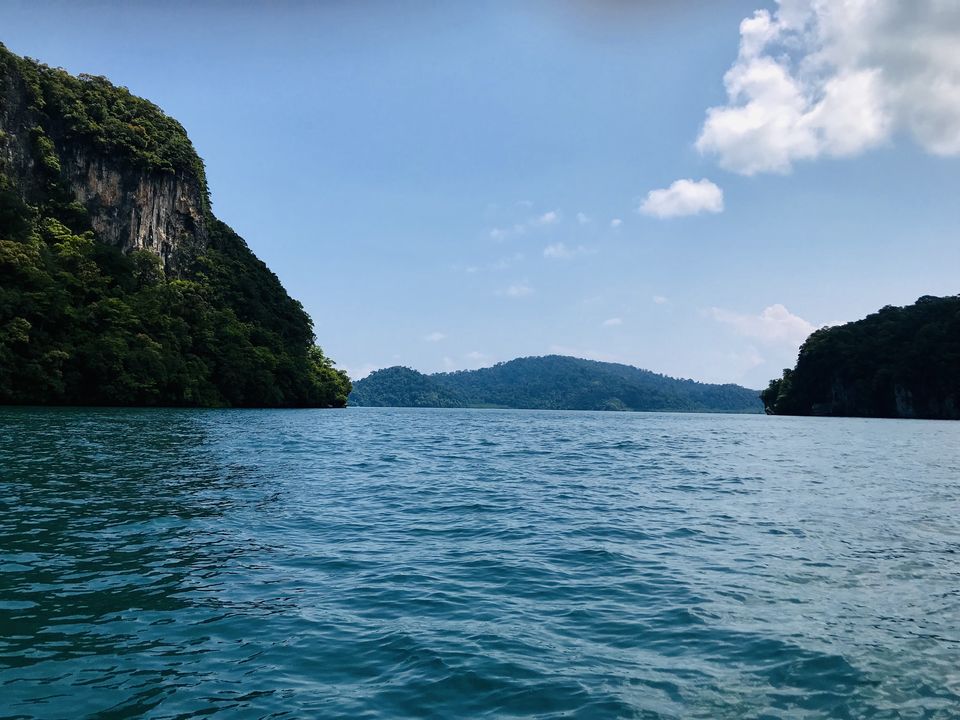 Langkawi Island Hopping covers three destinations:
1. Pulau Singa Besar was the first destination. It's a wildlife sanctuary that's home to eagles, monkeys, mouse deer, hornbills, snakes, monitor lizards, and peacocks.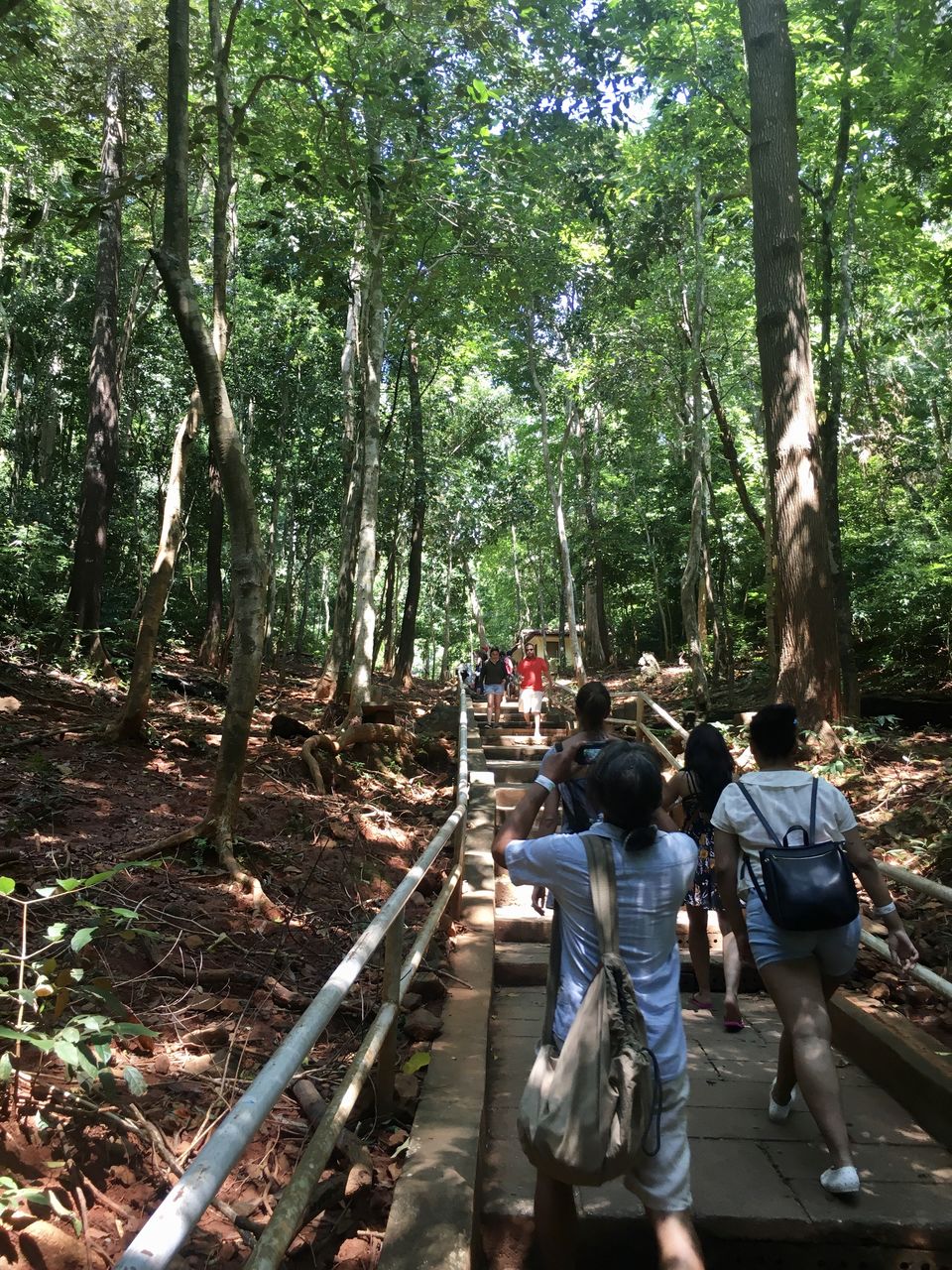 2. Pulau Dayang Bunting was the second stop, which resembles the silhouette of a reclined pregnant lady from afar. Geo forest park is surrounded by mangrove trees and limestone rock formations where you can enjoy a leisurely walk, swim in the Pregnant Maiden lake or lounge on the many rubber platforms. You have to trek a bit to reach Pregnant Maiden Lake but the views are worth it.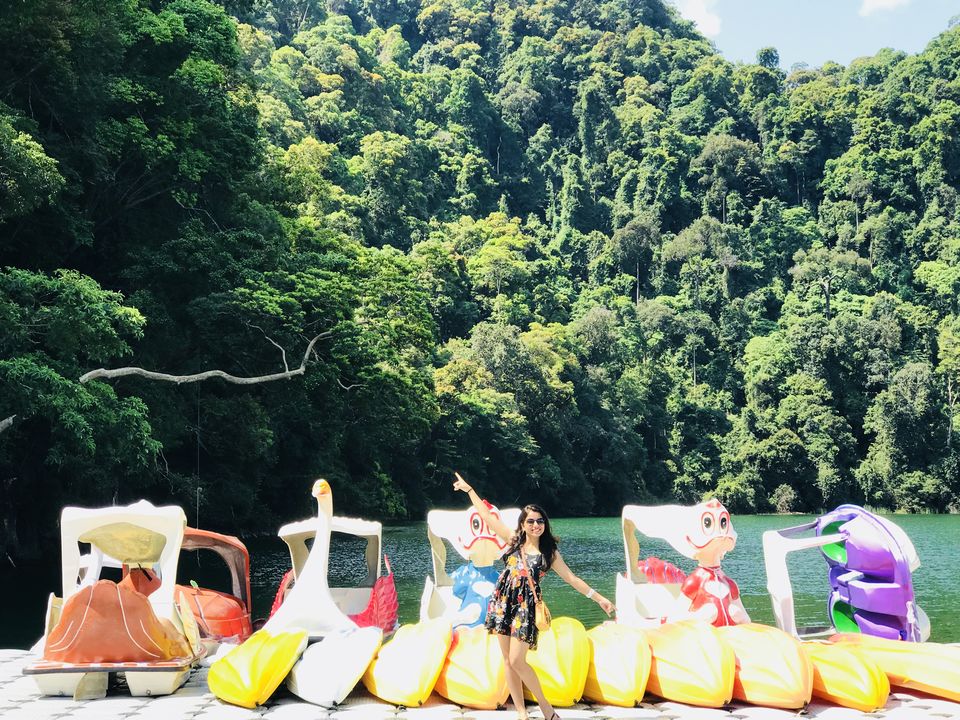 3. Pulau Beras Basah, another pristine Langkawi beach with clear waters and far-reaching views of the sea where you can relax and soak up the sun and sea after a day spent trekking up to the Pregnant Maiden Lake. This being the last destination ended the trip and we were dropped at the jetty in the evening.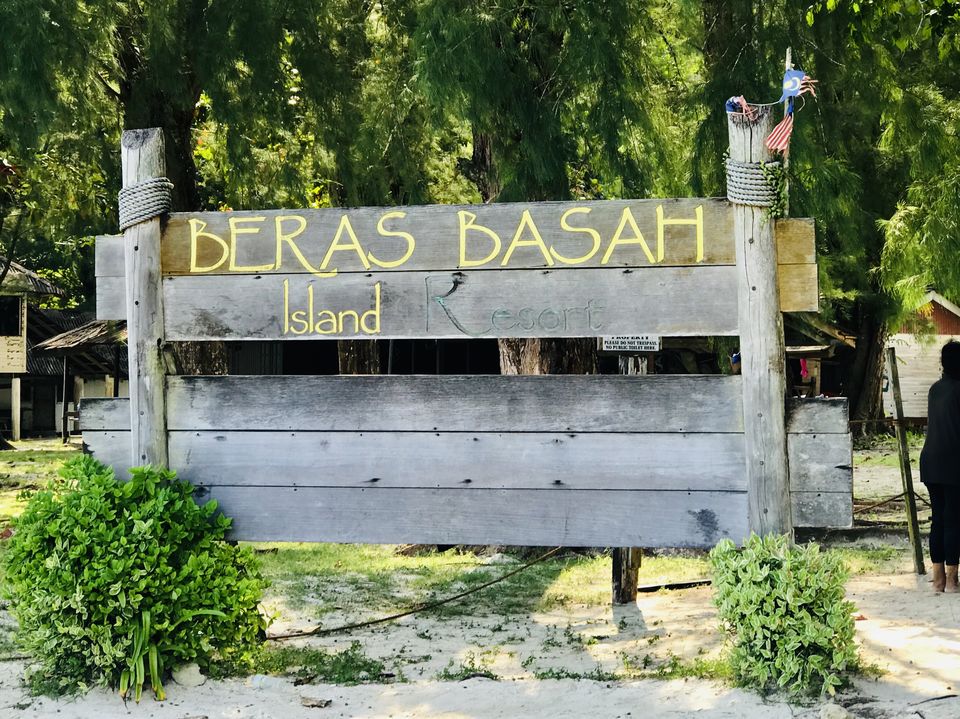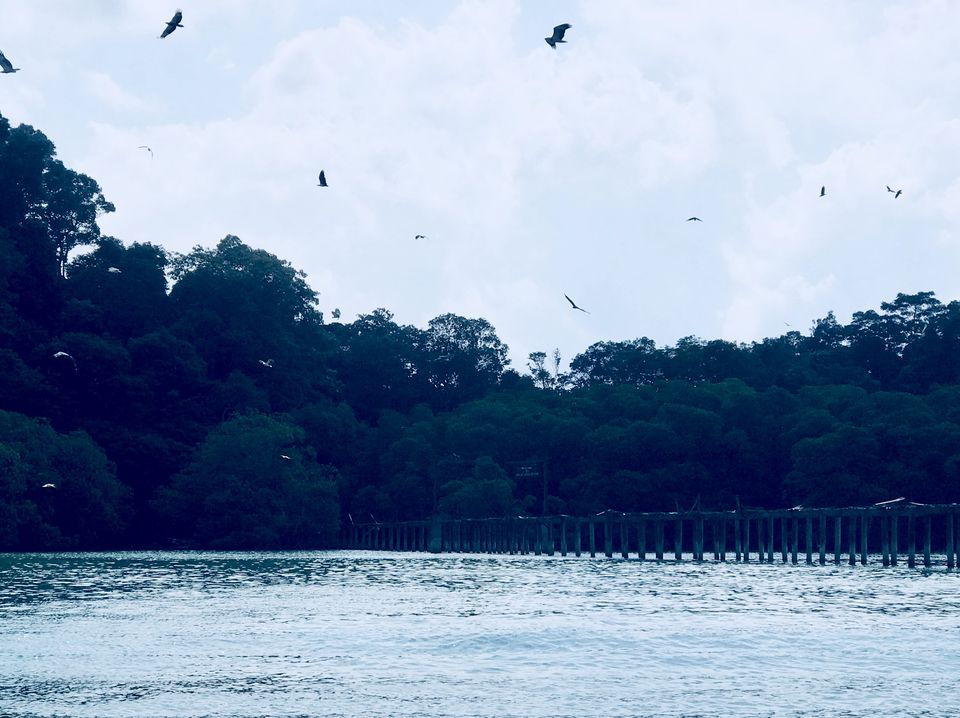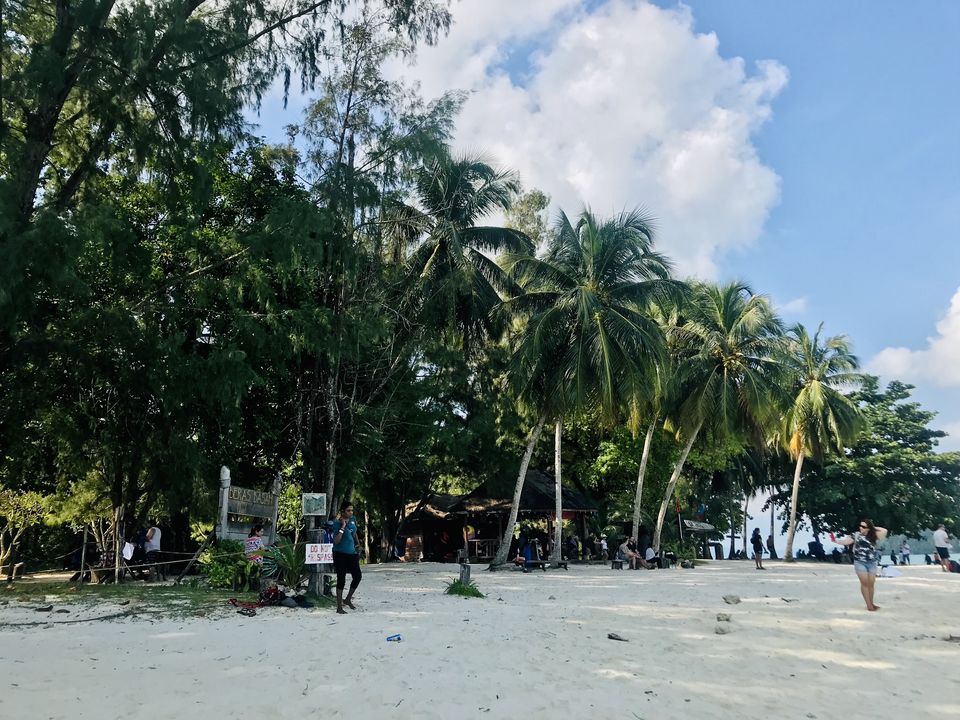 Then came the last day of our trip. We were looking for a place to sunbathe and relax and we chose a secluded and peaceful beach for this day, Tanjung Rhu beach. It lies 30 min drive away from Cenang beach and the path is a corridor of jungles. The water here is crystal clear, white sand is powder fine and it offers some breathtakingly gorgeous shorelines. There are a few roadside stalls and seating cafes along the beach where you can sit and relax for the whole day.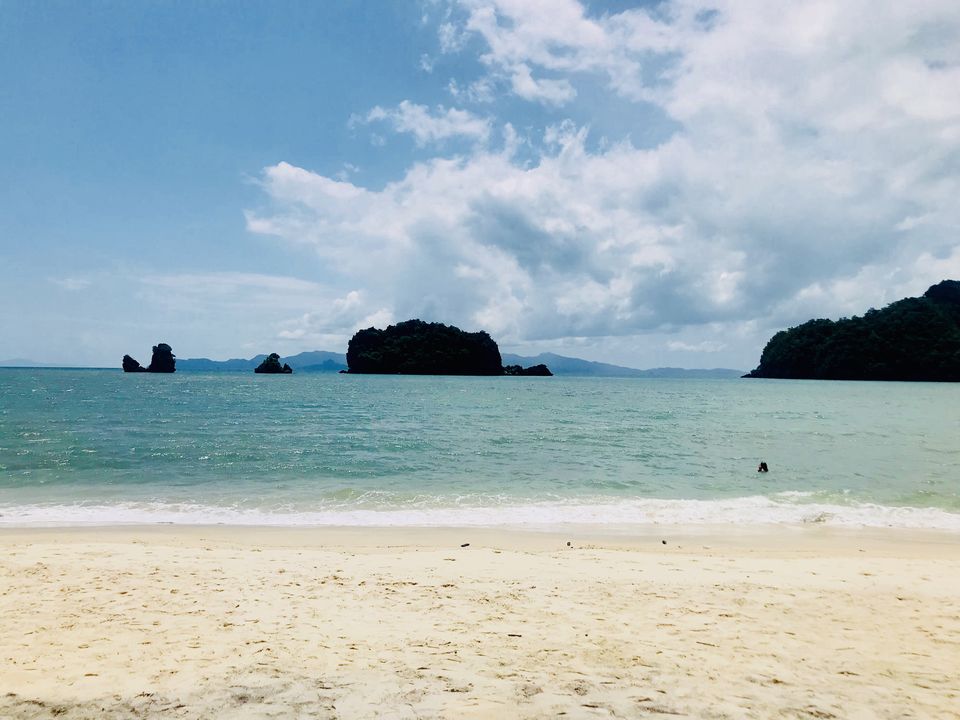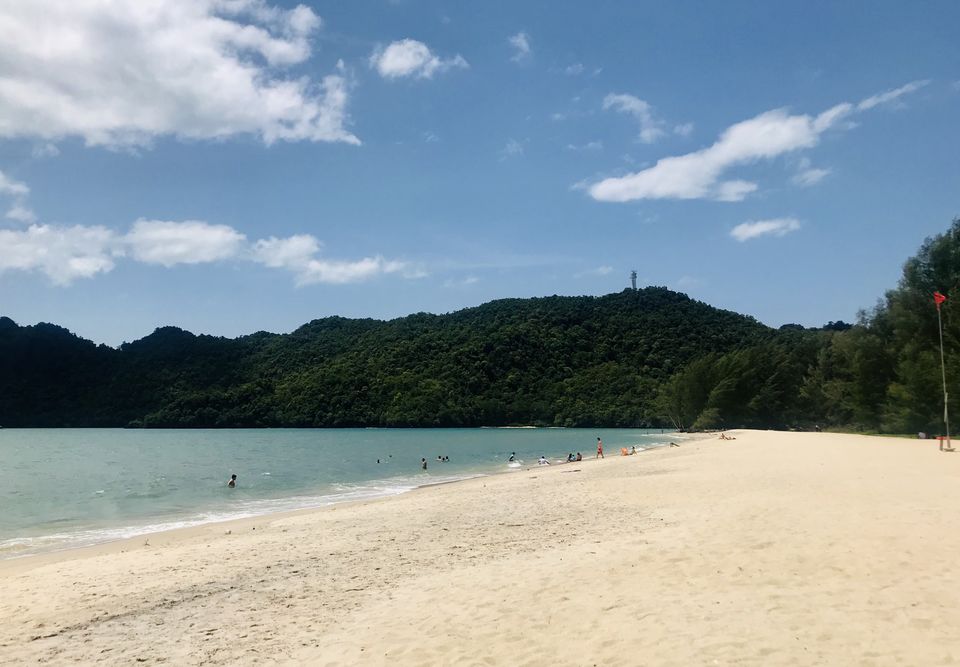 With this, our trip ended. It was unarguably the best experience. My first international trip and Malaysia just made it extra special.
Feel free to ask your queries related to the trip in the comments. Happy Travelling!