A little backdrop to the trip ⬇️⬇️⬇️
Sitting in a free period in my college hours I came across this Insane airfare (Air Asia) which was just ₹6500 (with return ticket) , I quickly called up a cousin who is elder to me and booked both of our tickets later that night.
( I'll give a brief breakdown of the entire expenditure which was 20k including the flight and visa of the entire trip at the end of the blog)
Cut to December 20 early morning we land at Kuala Lumpur ( KLIA2)
We took a bus shuttle service to TBS. From TBS we took a bus shuttle to Penang bus station, to reach Georgetown we had to take help for a Japanese guy who booked us a uber!
Penang - it's an island off the coast of Malaysia 4-5 hours away from Kuala Lumpur.
The Butterworth ferry can be used to enter the Island. The main attraction being the Gorgeous Georgetown - a colonial town with mixed architecture of Colonial era and modern day. Gorgeous townships and serene environment. The old part of the city is full of wall paintings and monuments from the 19th Century.
We roamed around the city in the evening and went back to our hostel to rest so as we could have a head start the next day!
We booked a hostel for just ₹500/day through Hostelworld.com along with other formalities like Visa which is also available online!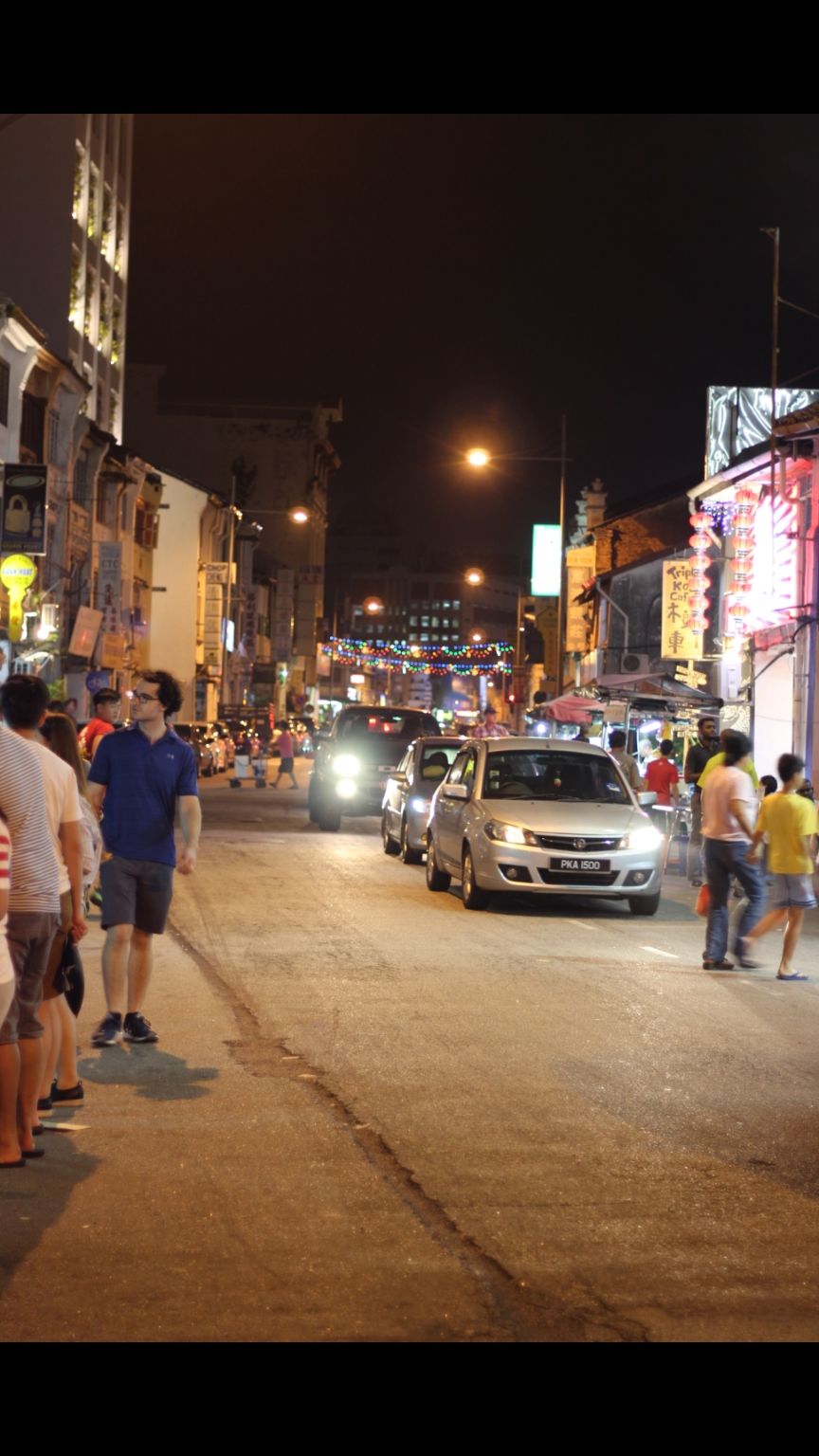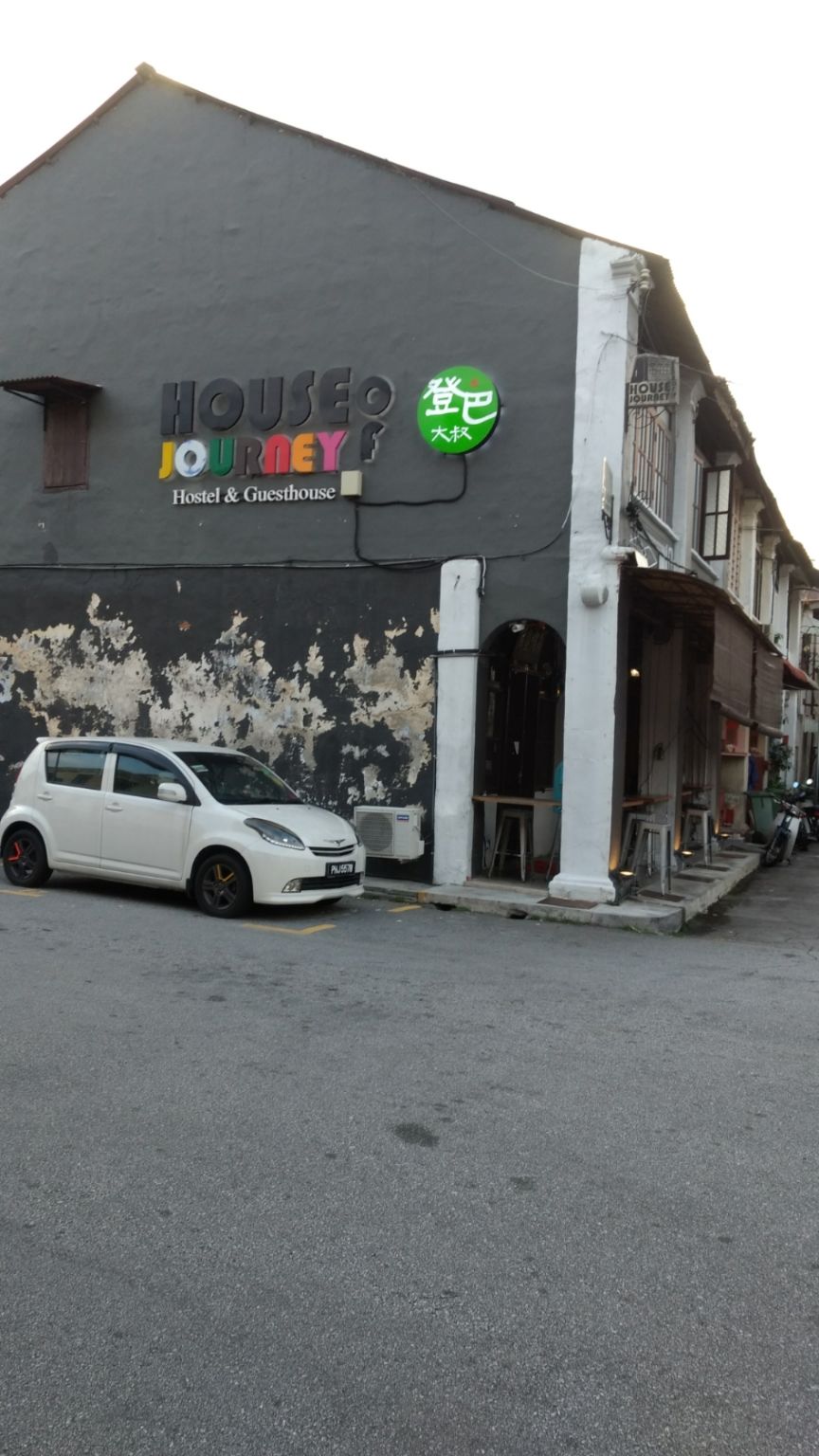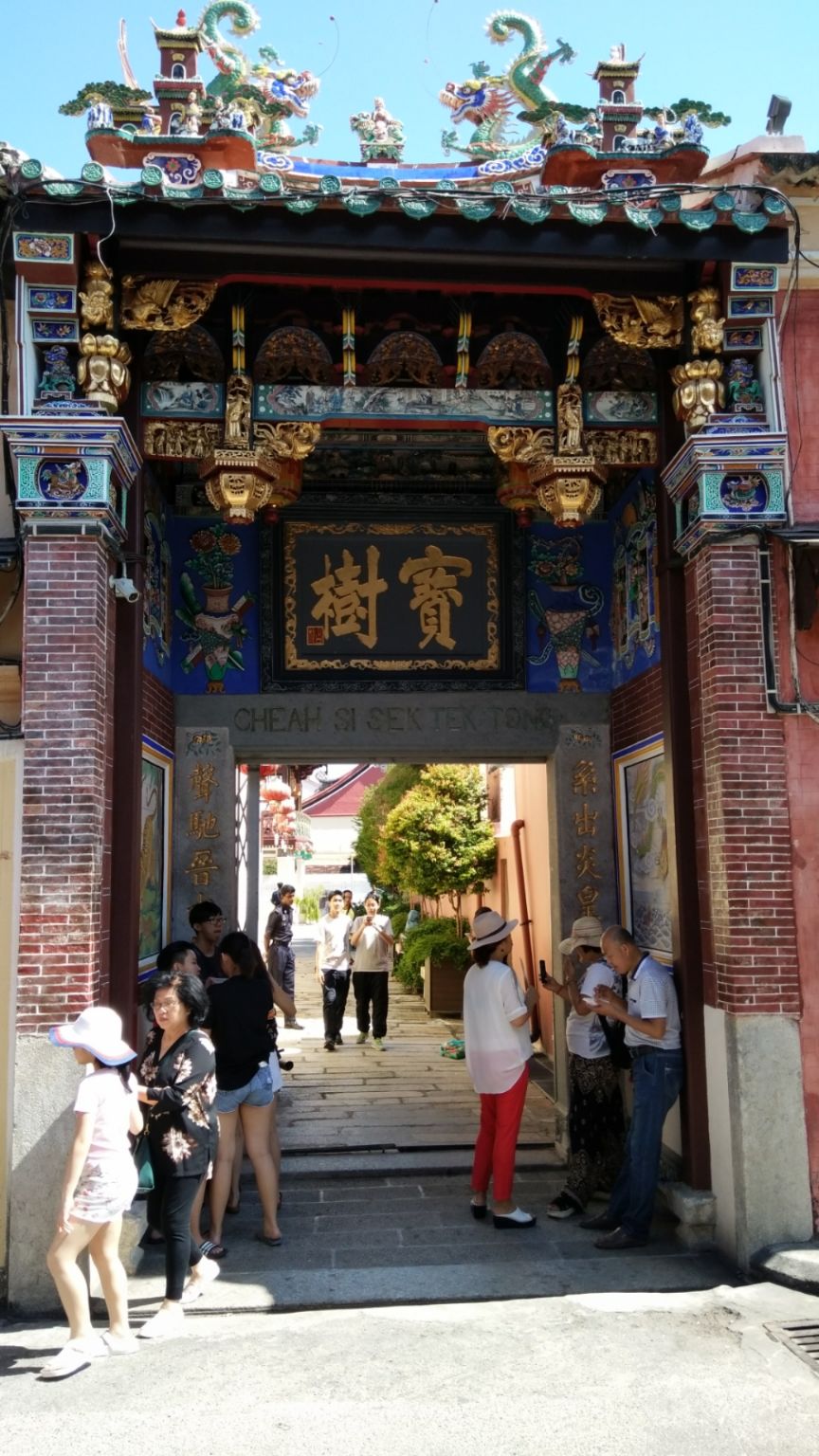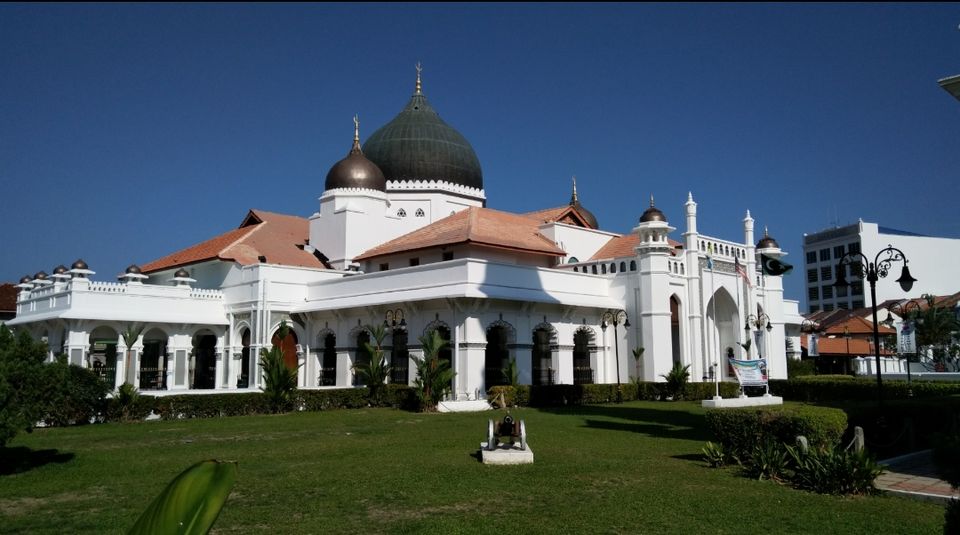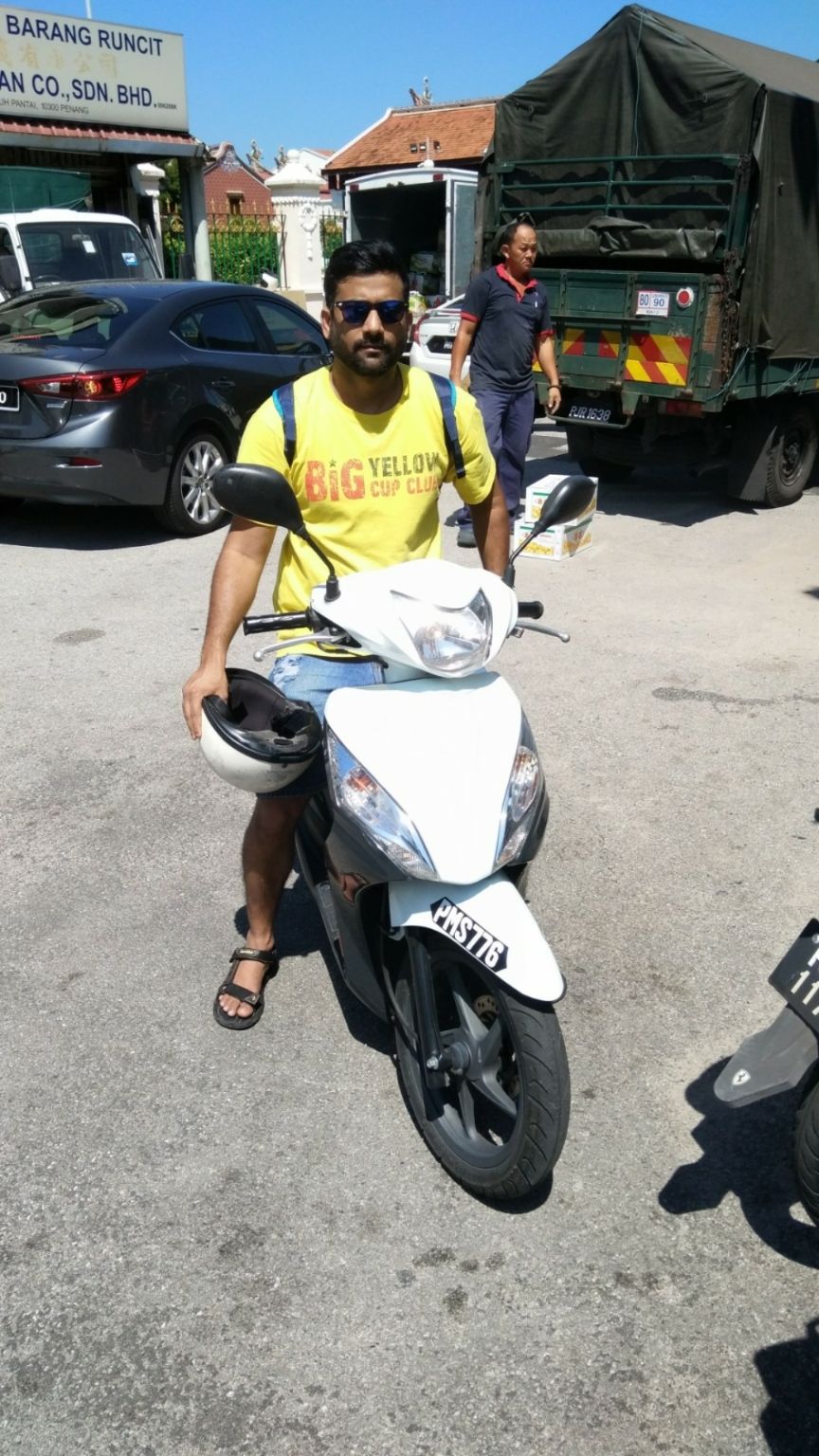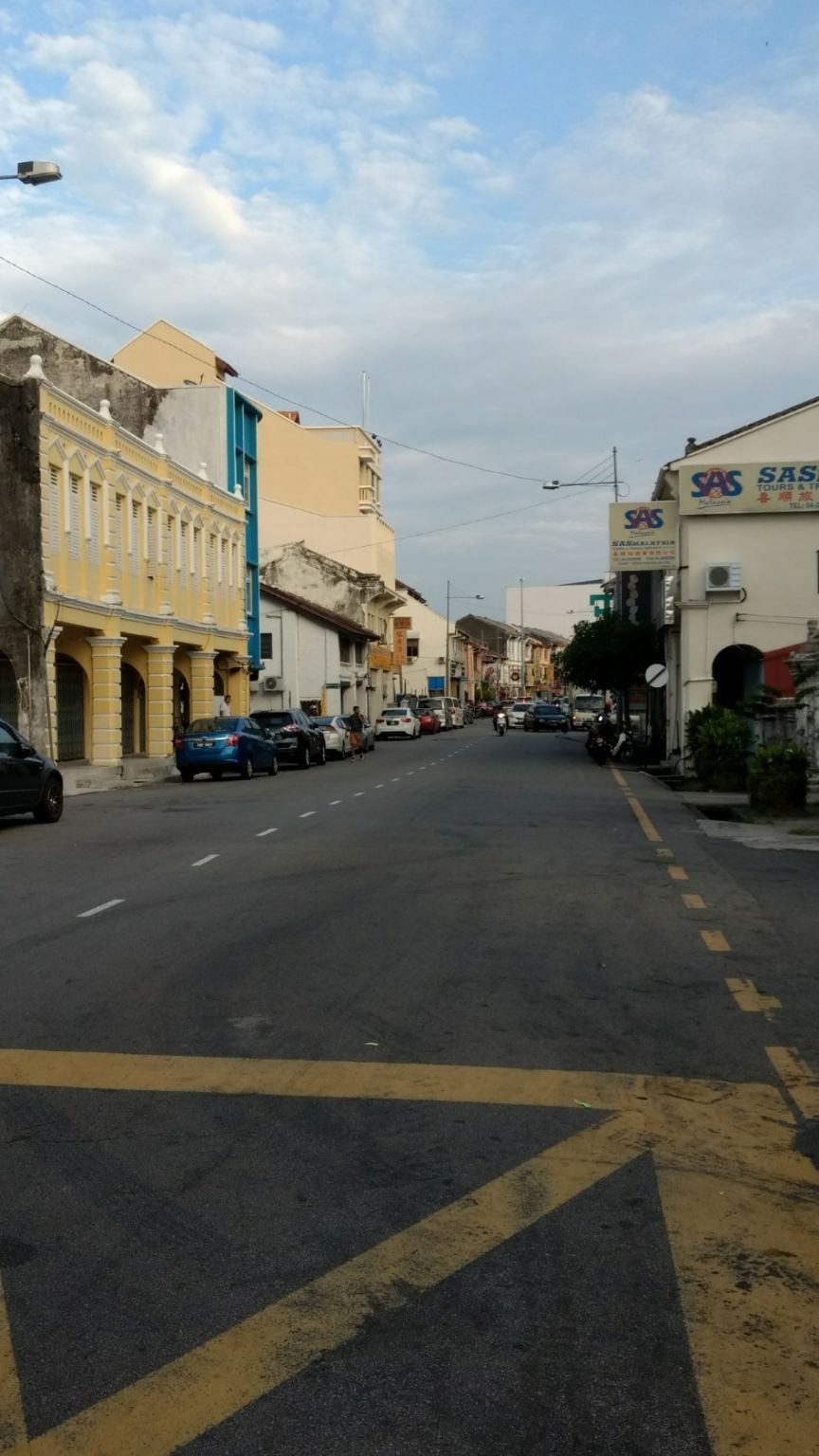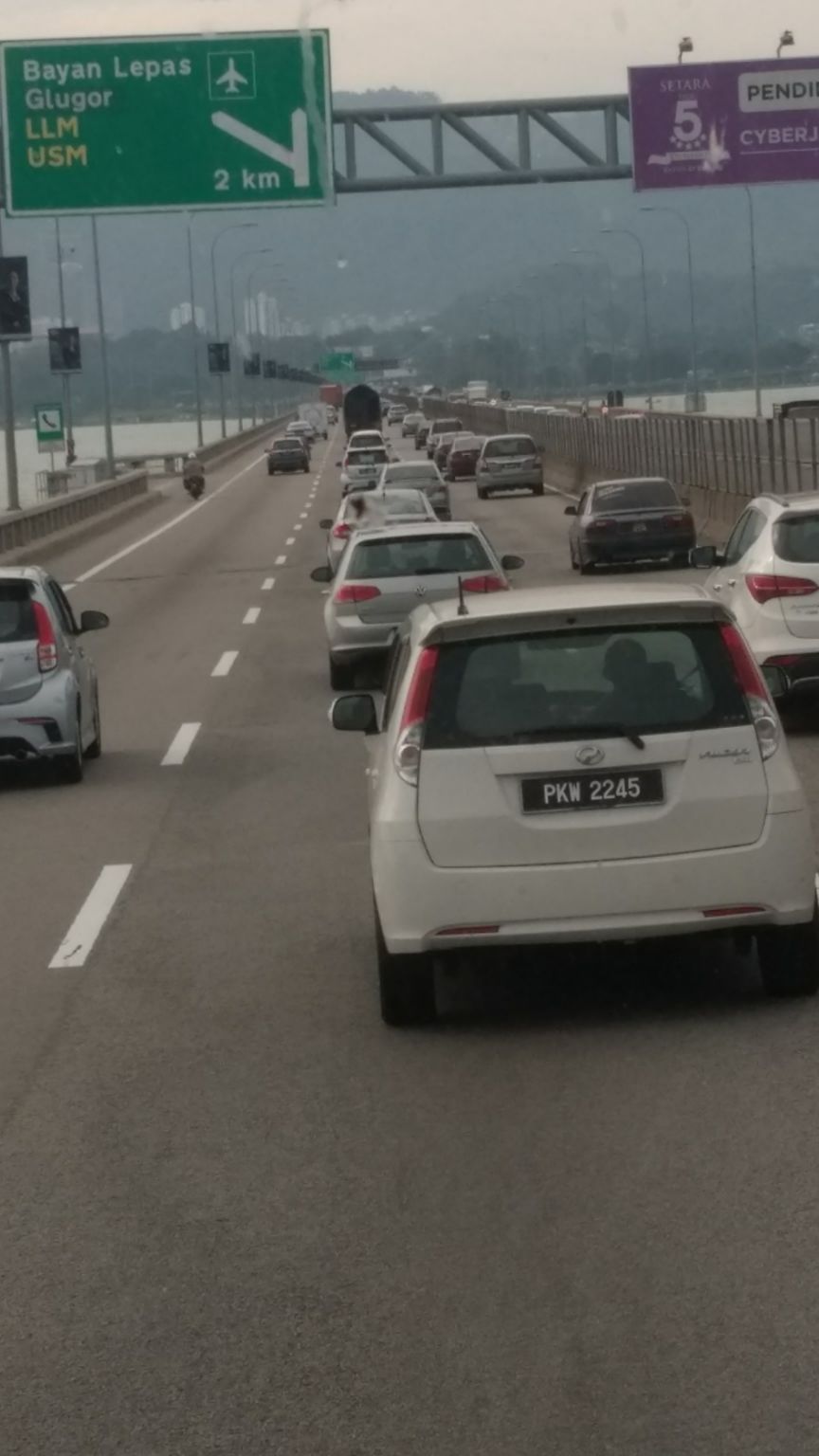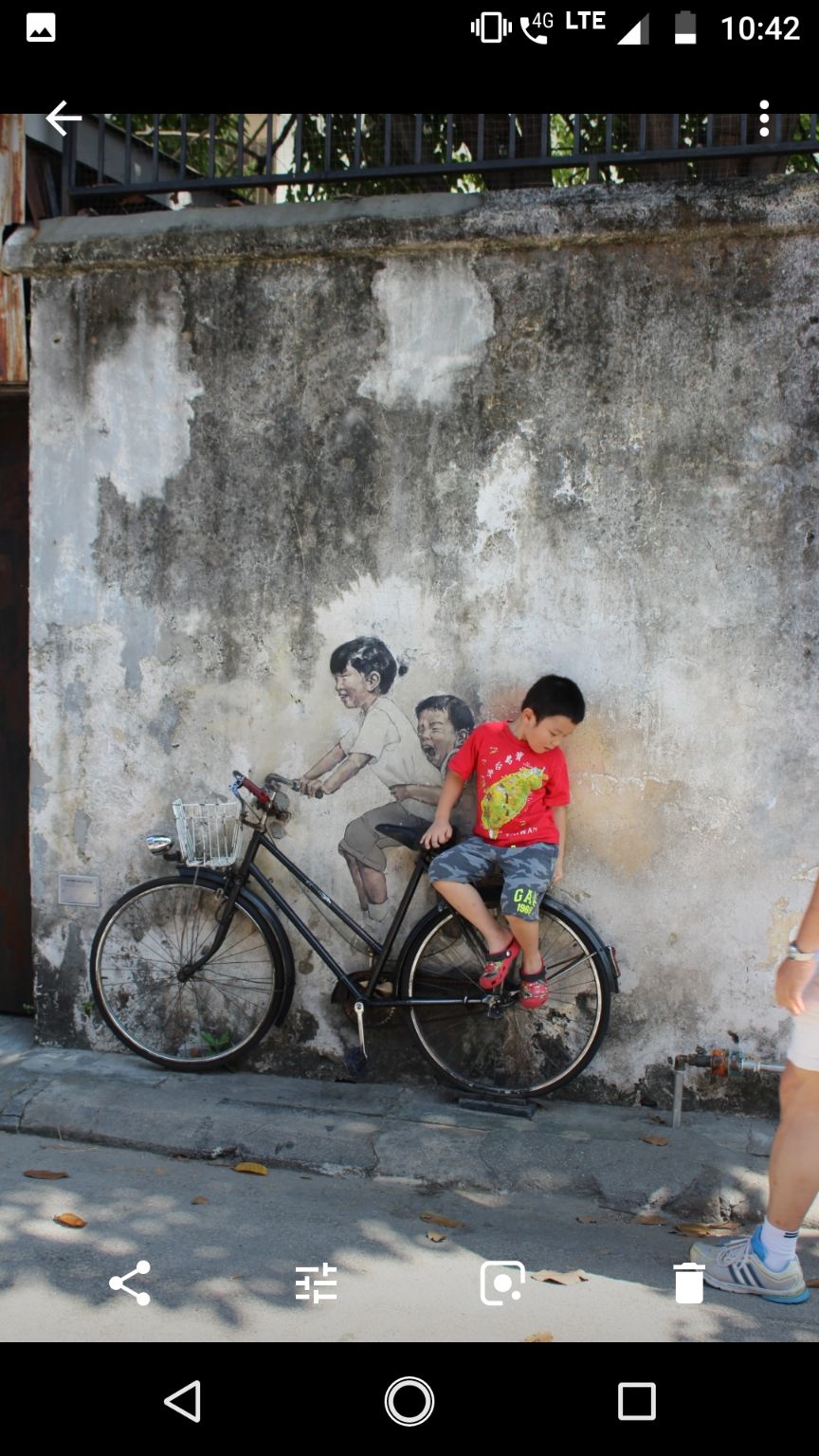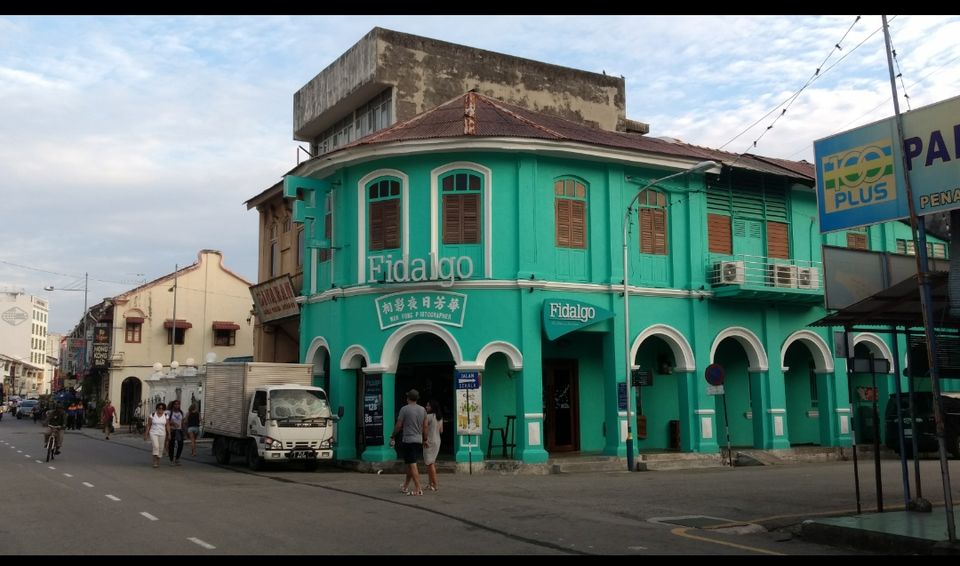 We ate our free breakfast which was basically bread and different spreads like peanut butter, blueberry jam etc.
Hostel was quite comfortable, quite and calm.
With clean Toilets and Showers.
We got out rented a scooter which you can get for ₹500-550 a day without any hassles of international driving licence or anything.
We went to the main areas in the afternoon, the famous wall murals, the fort, beach and enjoyed local and indian food as there is considerable amount of Indian Tamil population in Malaysia all across.
In the evening we were just exploring the place without any specific plan and just kept driving into the town, the roads were beautiful and we ended at some sort of uphill trekking gate ( Moon Gate- to go up the Penang Hill)
We ended up trekking up to the top as the local people said that the we would be able to see the entire Island from the top. ( 1 hour climbing stairs through trees! That too in denims! It was tough! XD ) The view from the top was gorgeous and people at the top were serving Coffee and tea along with biscuits!
The natural beauty of the place was unmatchable. We could see the artificial islands from a spot there, it was a breathtaking view.
We returned back to our hostel's area and explored the area around it in the night.
There is a lot of streetfood in Malaysia.
A lot of barbeque - Shrimps, prawns, Kebabs and a lot of tea and Pancakes!
Burgers and fruit juices are cheap too.
You can easily eat a meal for 7-8 Ringgits.
Highlights of the day was renting a scooter so as we could go whenever and wherever we wanted! 🛵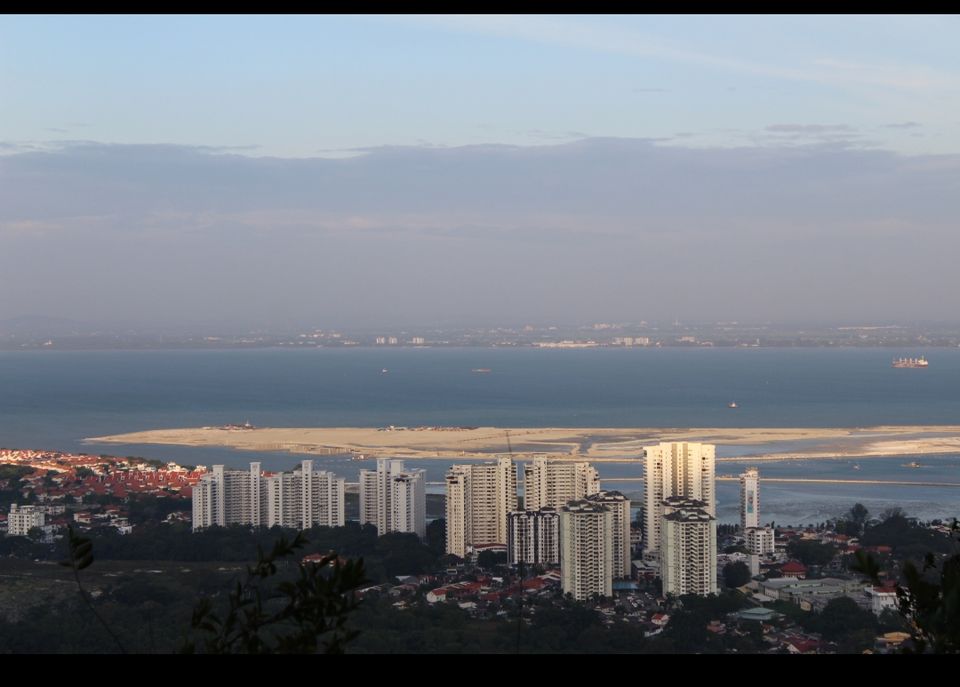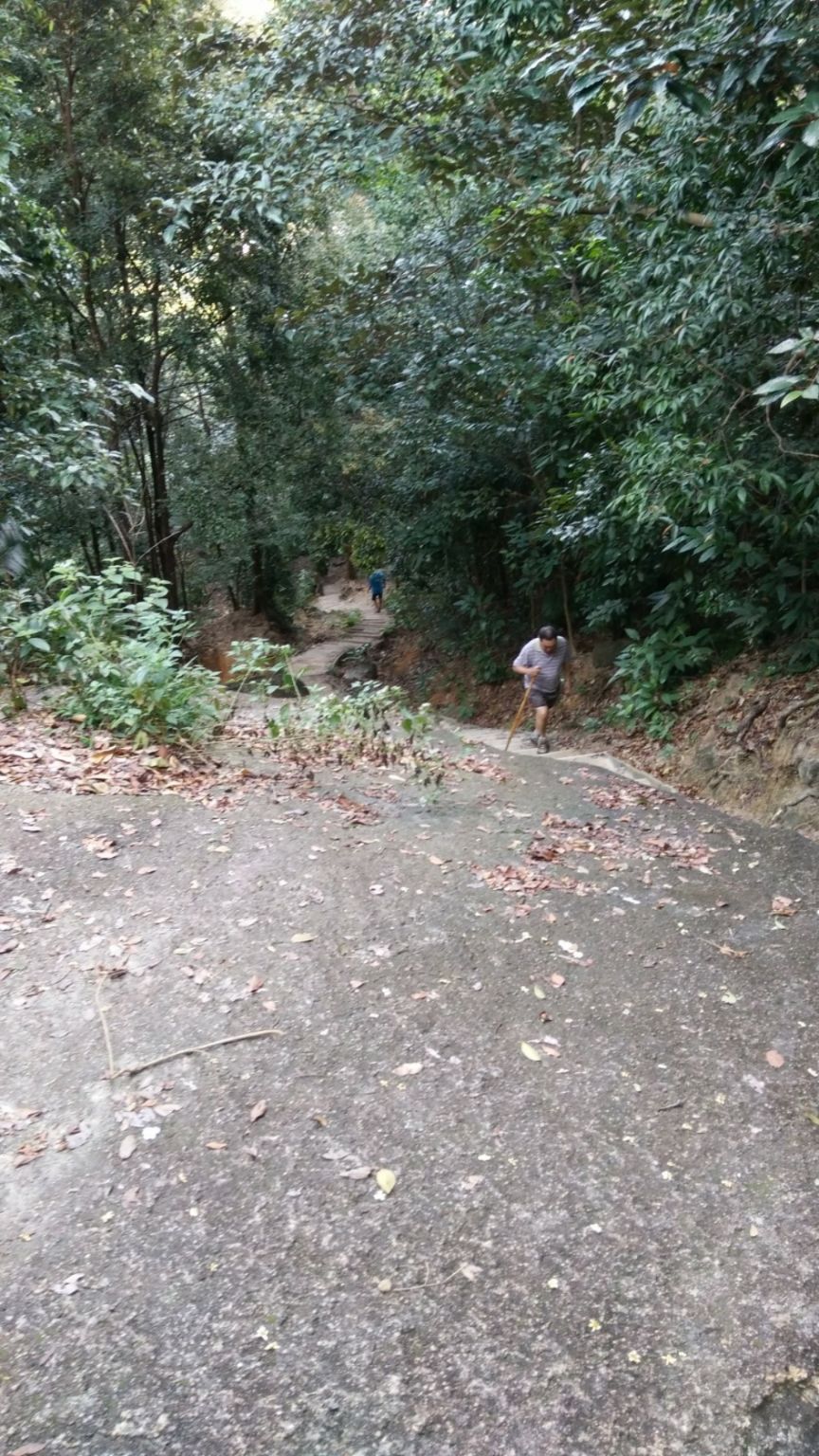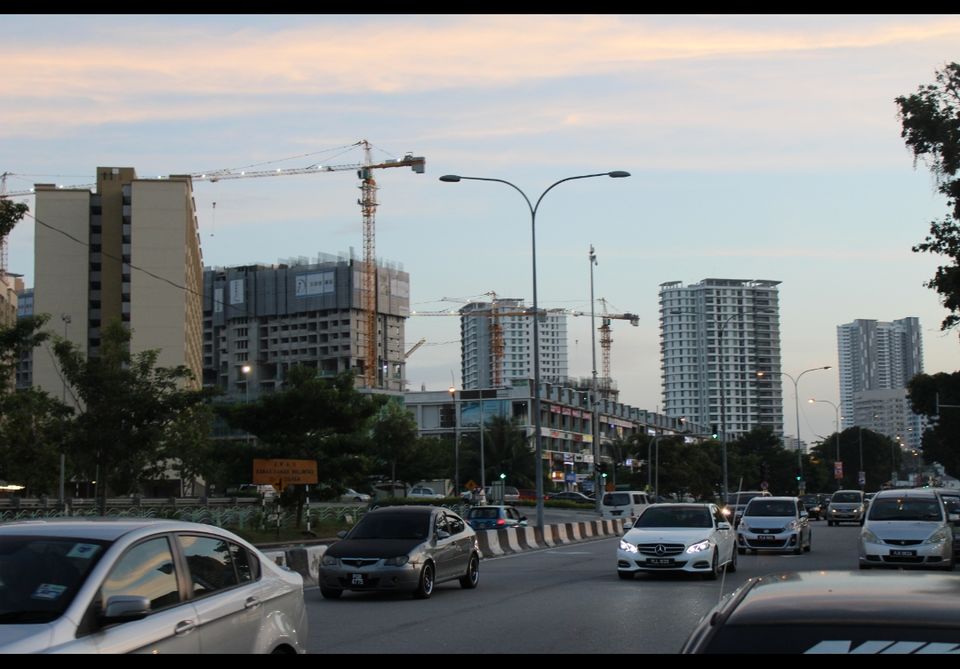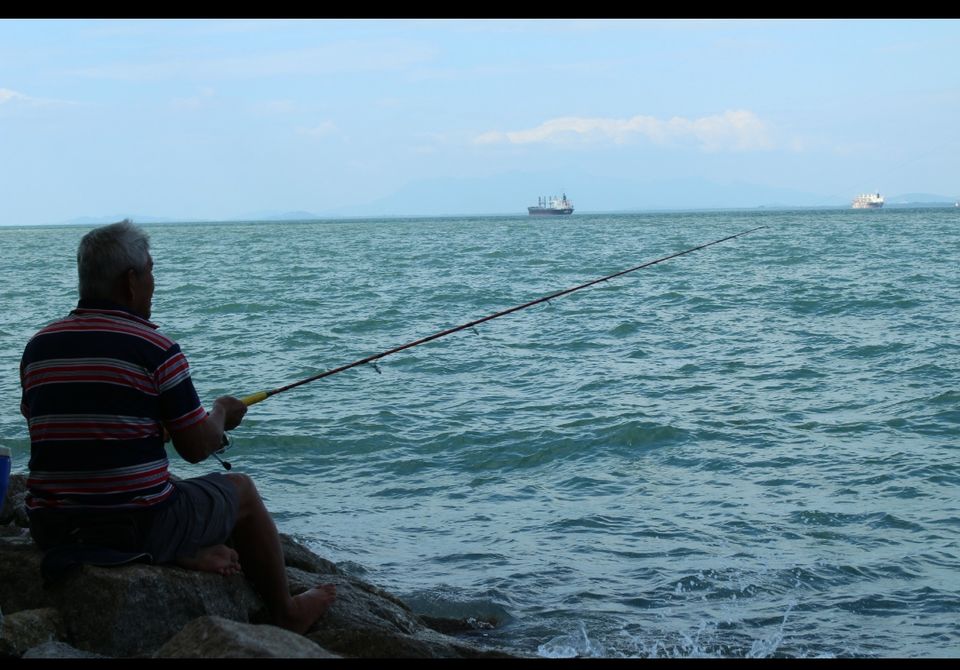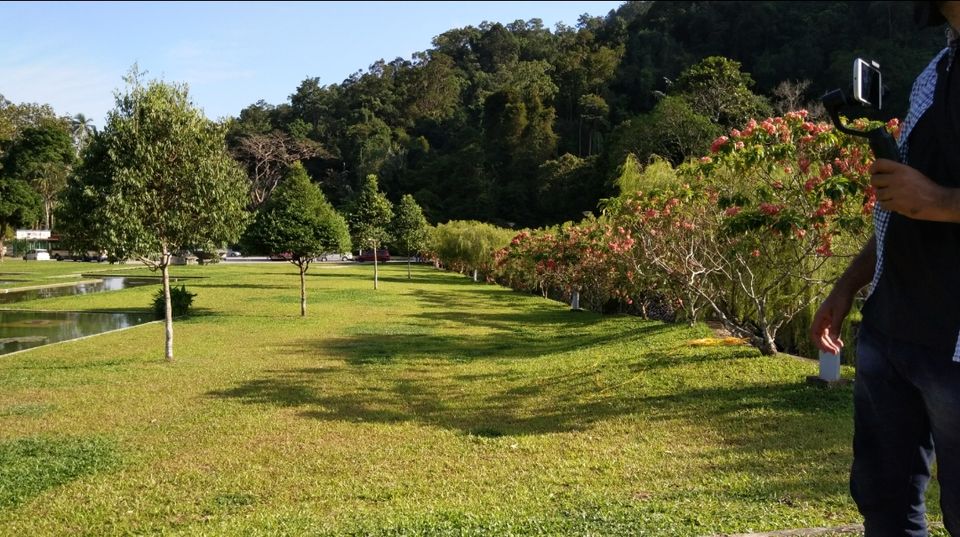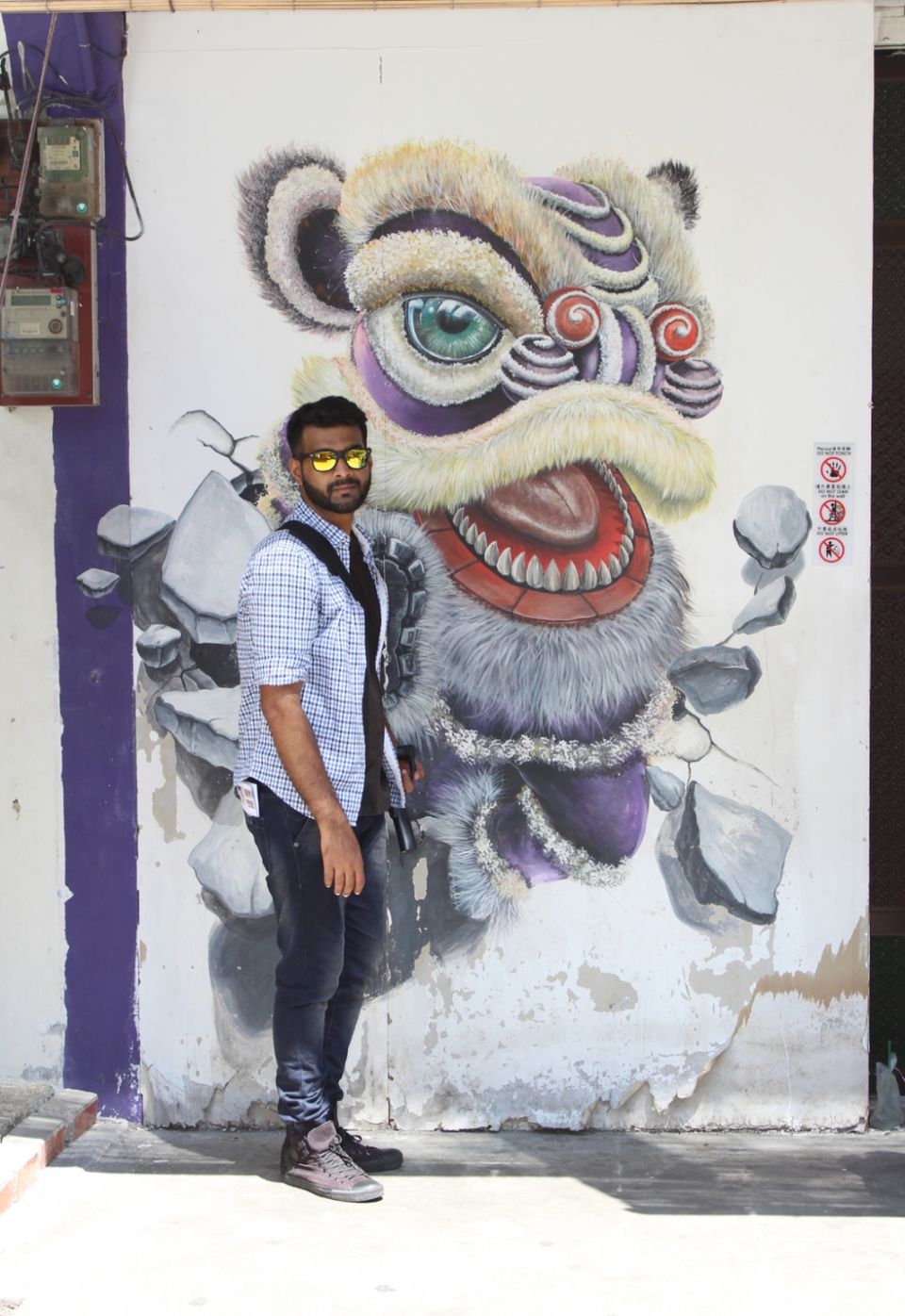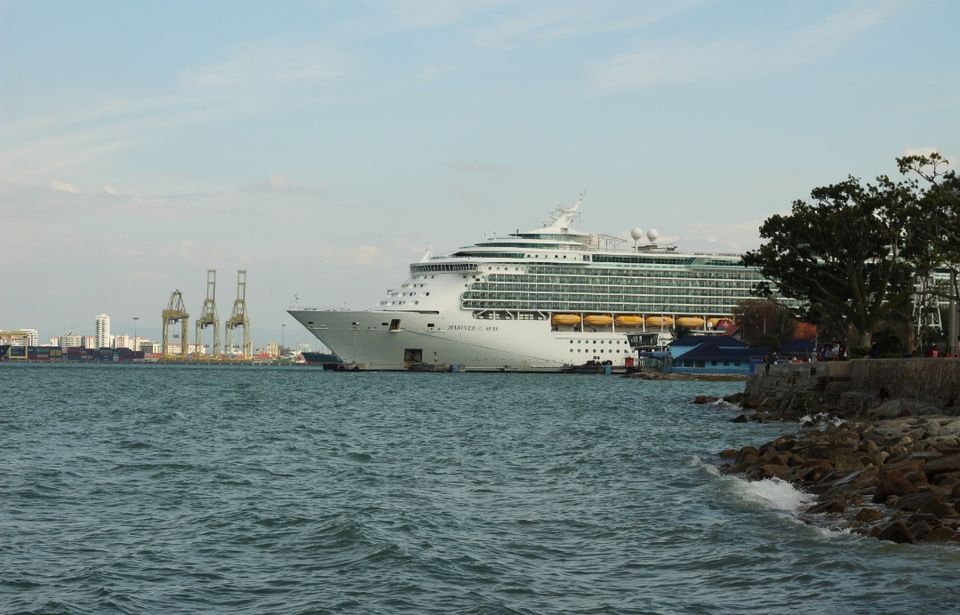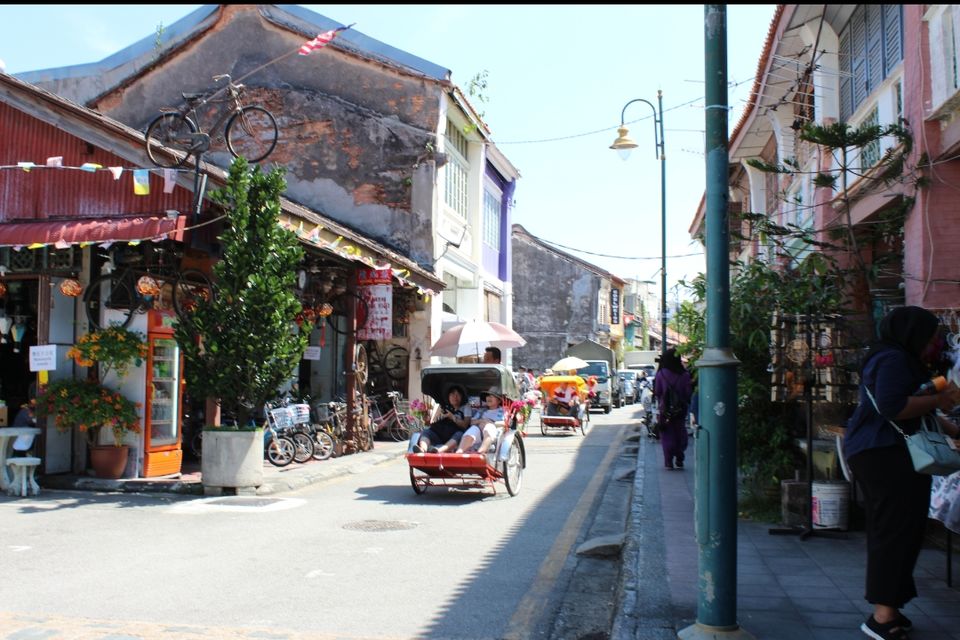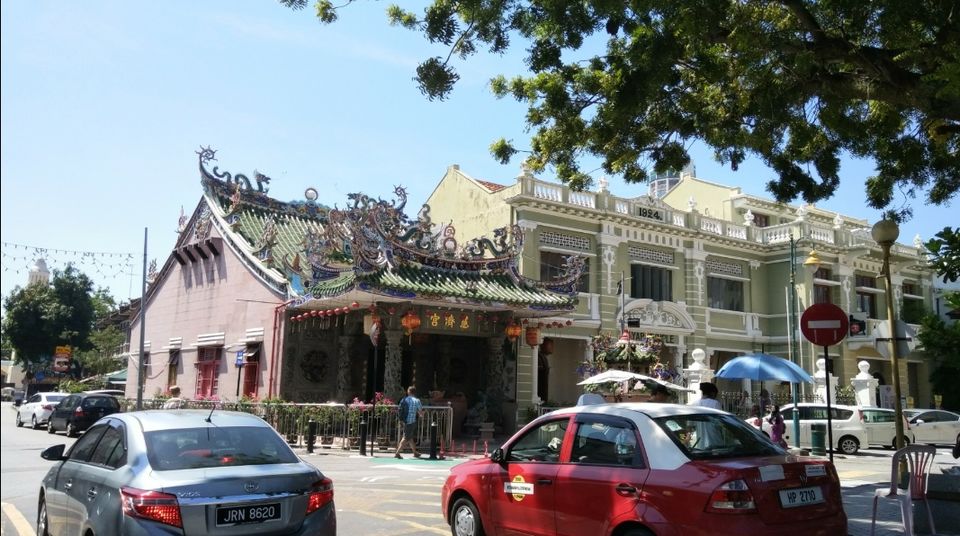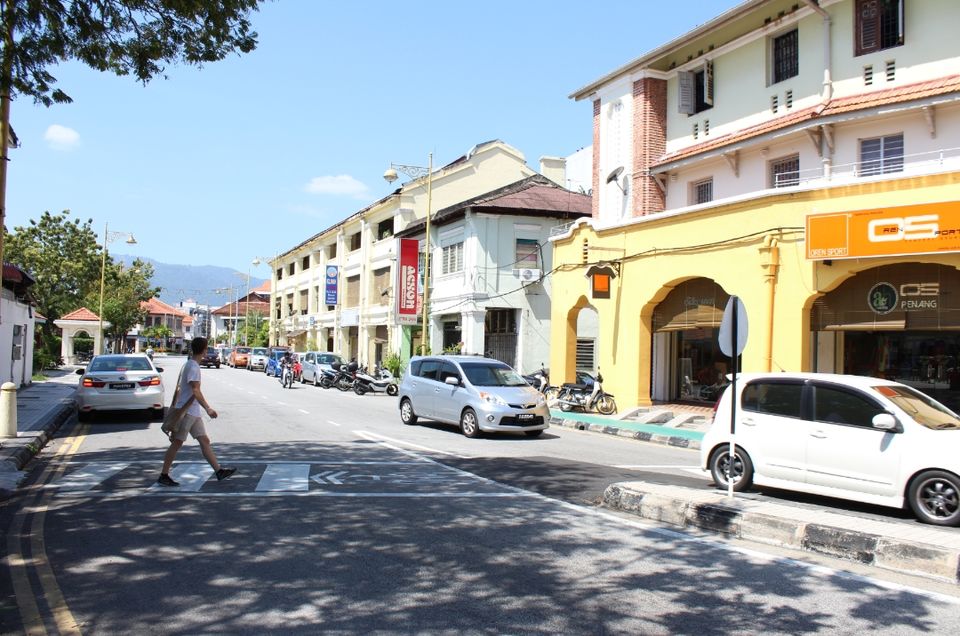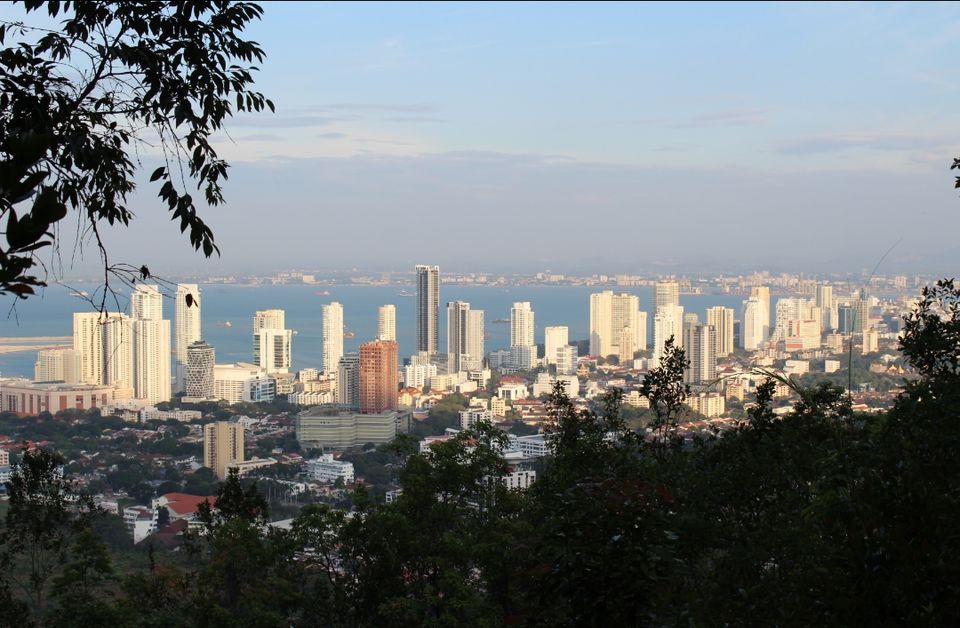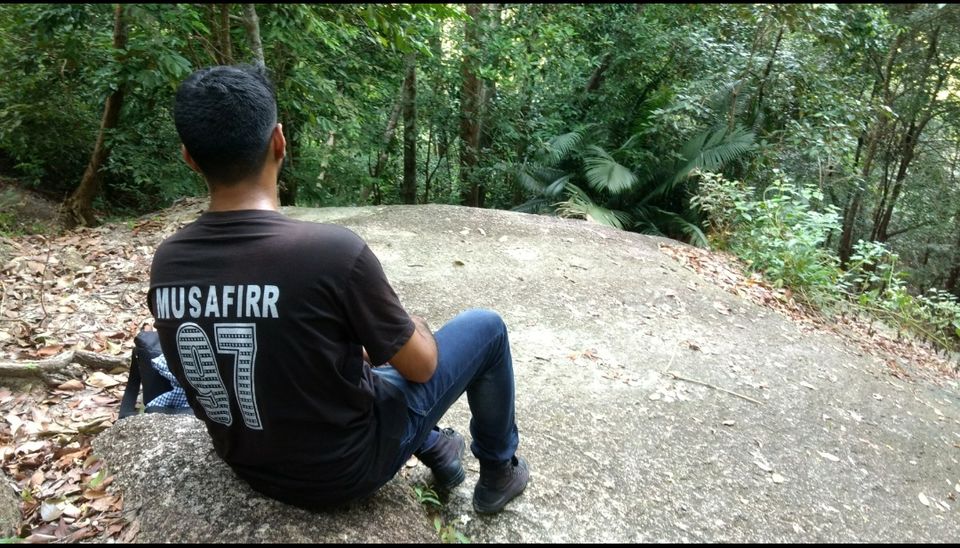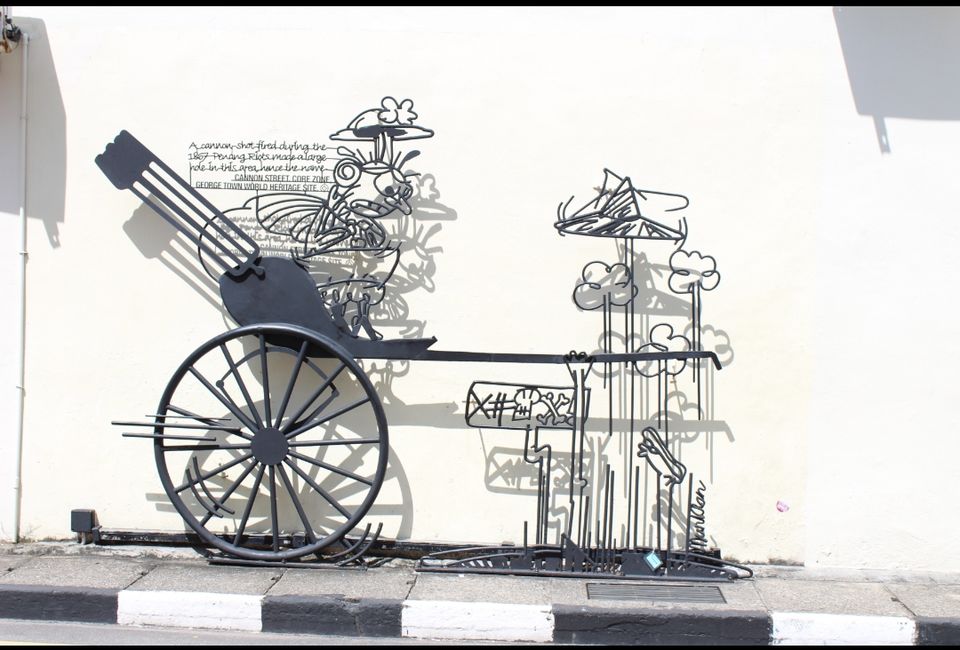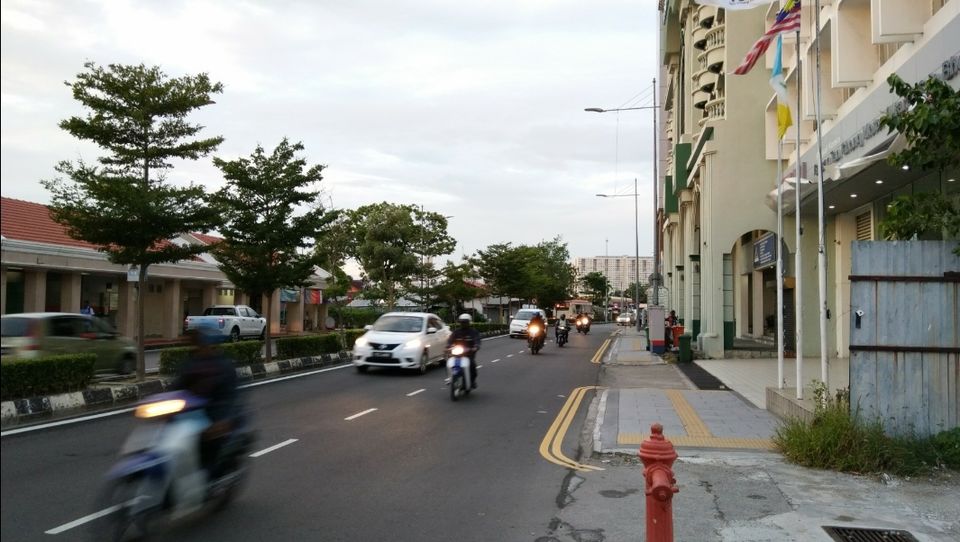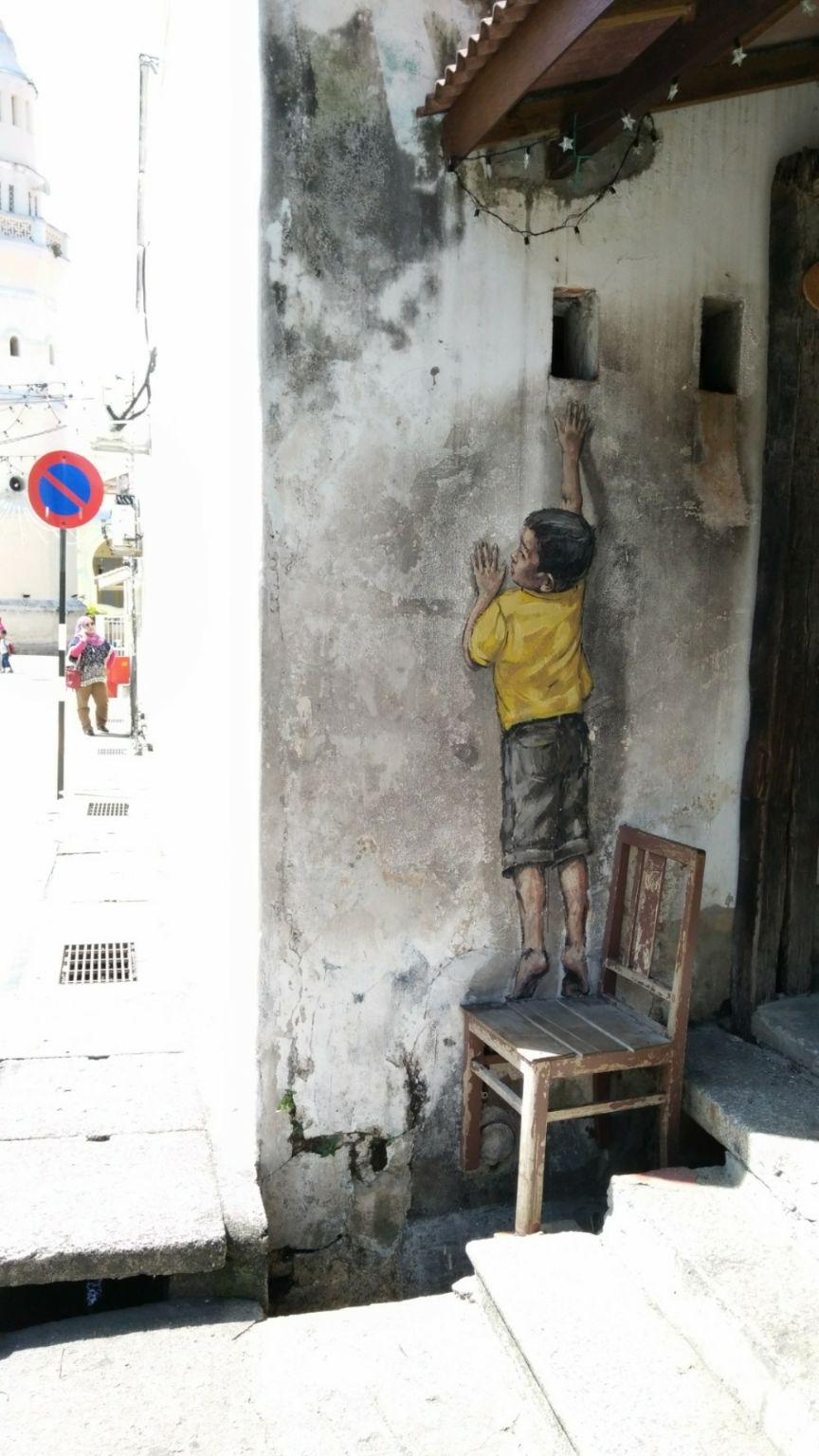 Good lesson learnt! 😂
Got up very early, so early that the reception staff was still sleeping, luckily got hold of them and returned the keys of the locker which we get in the hostel and take back our deposit money!
We planned to get a ferry to Langkawi! Another island off the coast of Malaysia up North near the border of Thailand.
We went to book on the spot and found ourselves in deep trouble as it was already overbooked
*We overlooked the reception staff's advise of booking tickets online* :/
Now we had no other choice than travelling to mainland and taking a bus up north and then a ferry that would eventually connect to Langkawi!
So we lined up ourselves in the Butterworth ferry terminal which is a free service which helped us get to the bus stop on the other side on to the mainland.
But wait! Did I tell you how beautiful the ferry terminal and the short ferry ride was! Absolutely amazing! The sun had just came up in the morning. And it was lovely sunrise and view!
We reached the bus terminal on the other side and took a bus to a place called Kuala kudah ferry terminal which was 3 hours from there.
We took a ferry to Langkawi finally!
We reached langkawi and to save money I asked a Scottish Girl who was traveling solo to share a cab till Pentai Cenang(Main Tourist Area of Langkawi) We saved 50% of the cab fare.
It was already evening we went to the hostel, checked in and went strolling on the beach nearby.
Magnificent White Sand Beaches, knows for its beauty Langkawi is absolutely beautiful!
I had never seen such a beautiful and clean beach in my life, cleanest I had been to was in Goa and Pondicherry, but this was next level Clean! And the white sand is exclusive!
Hostel was nearby to the beach not as good as the one in Penang, but the it was good enough to sleep for a couple of nights!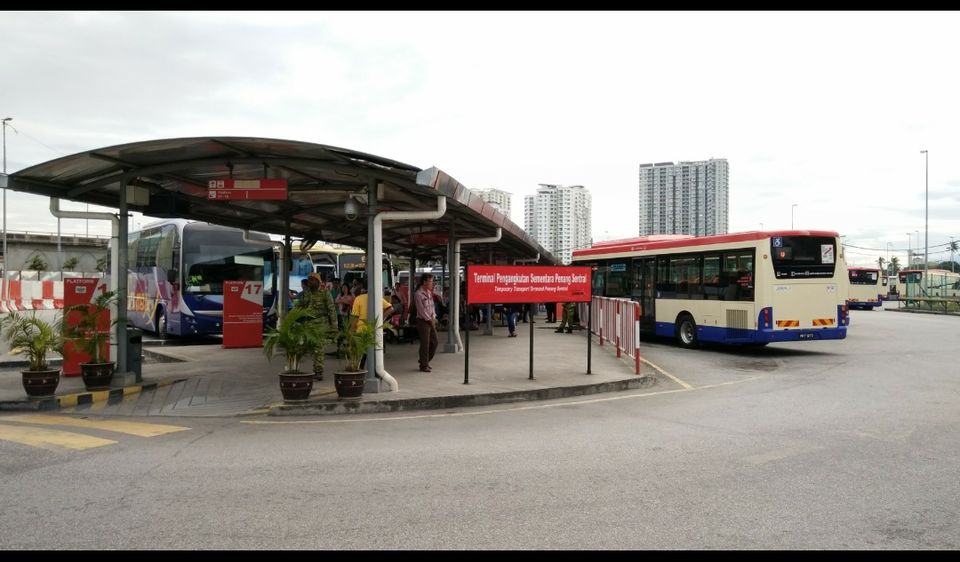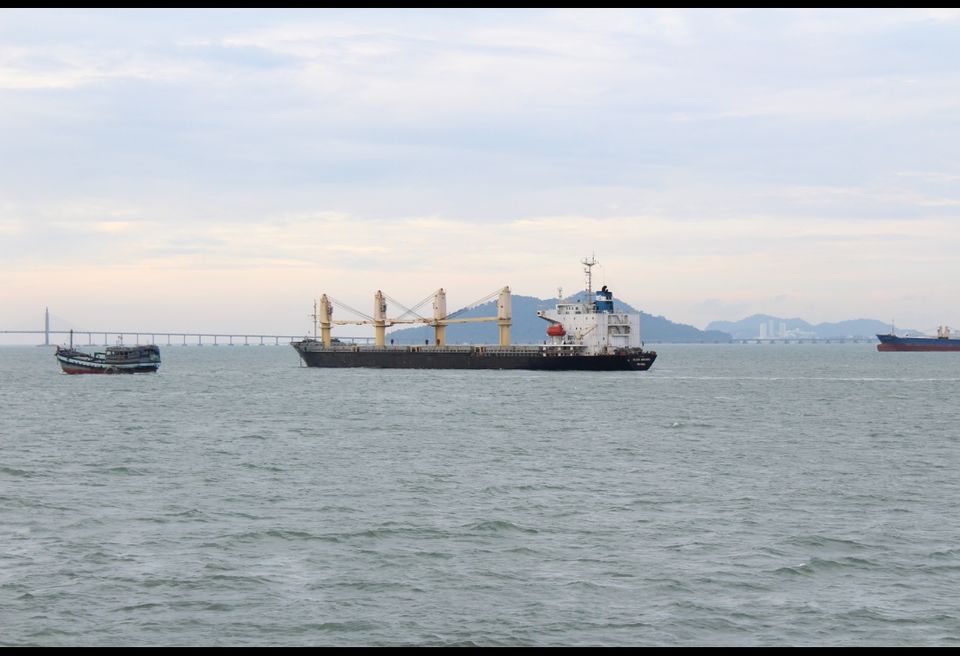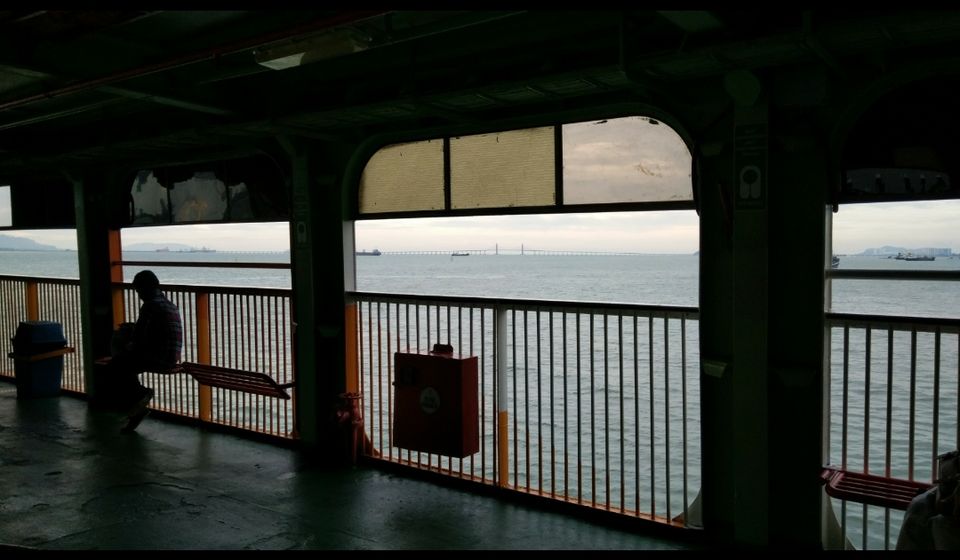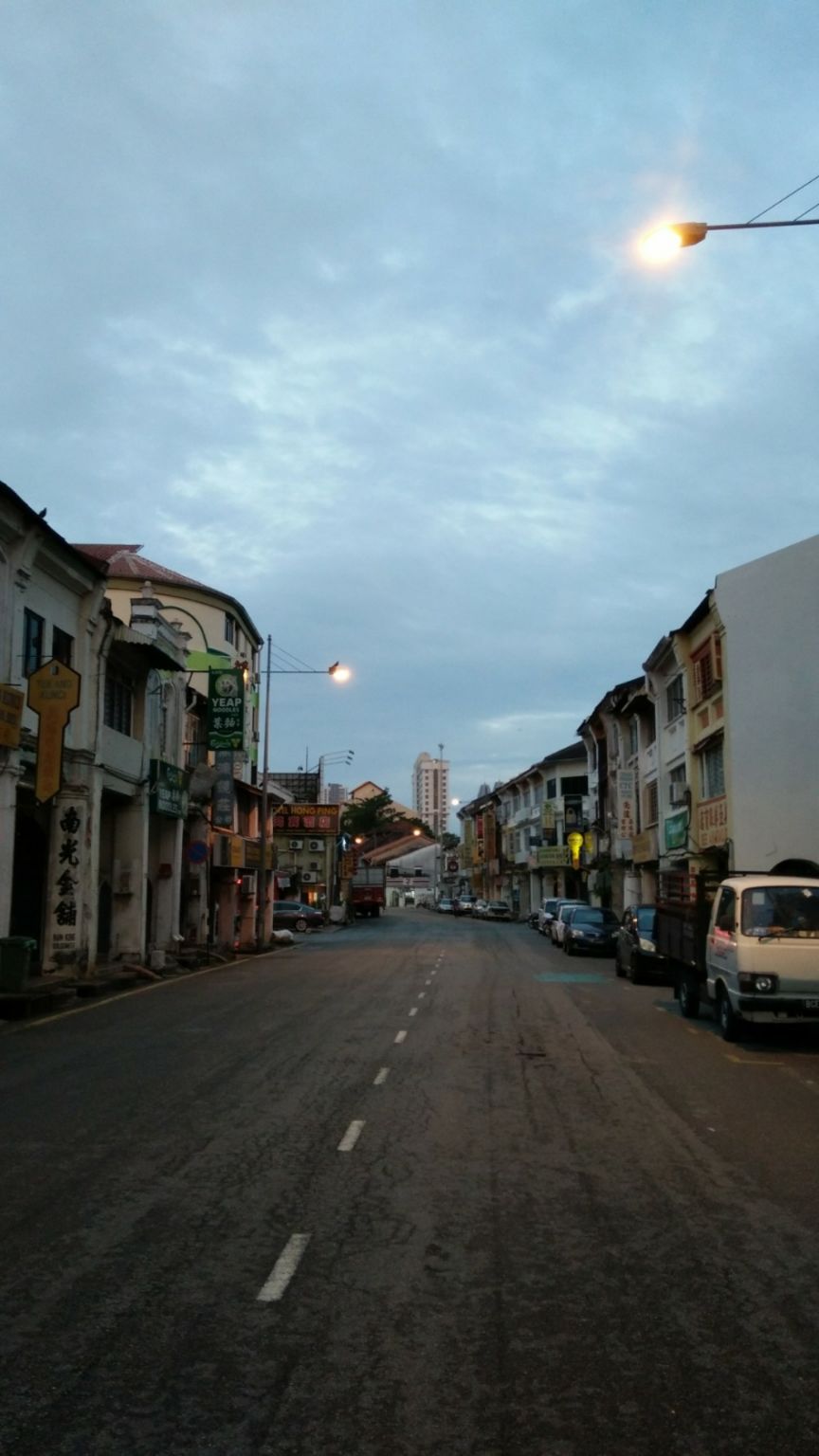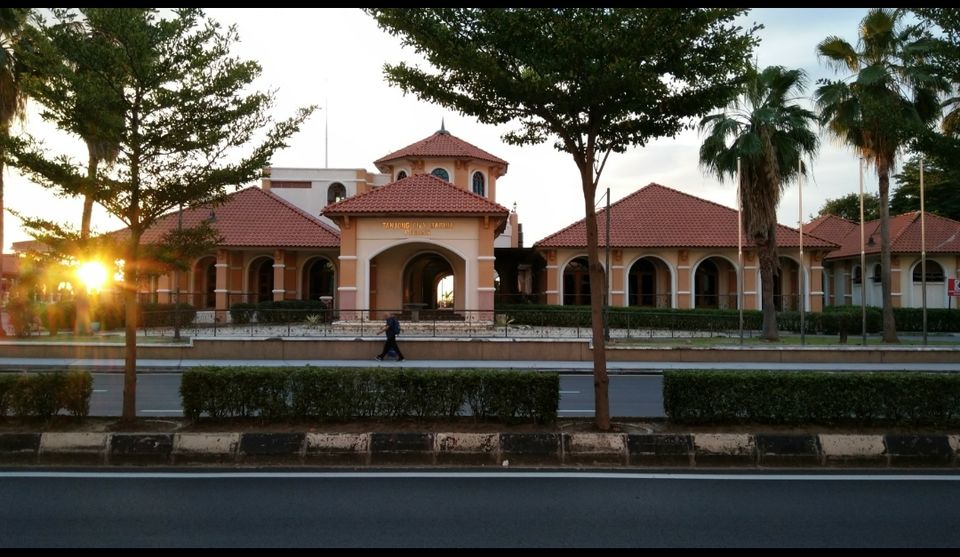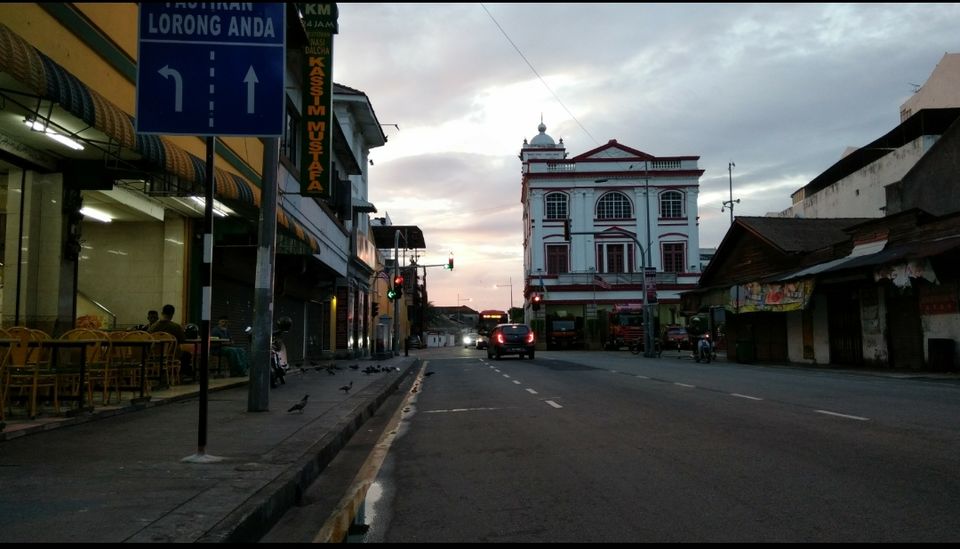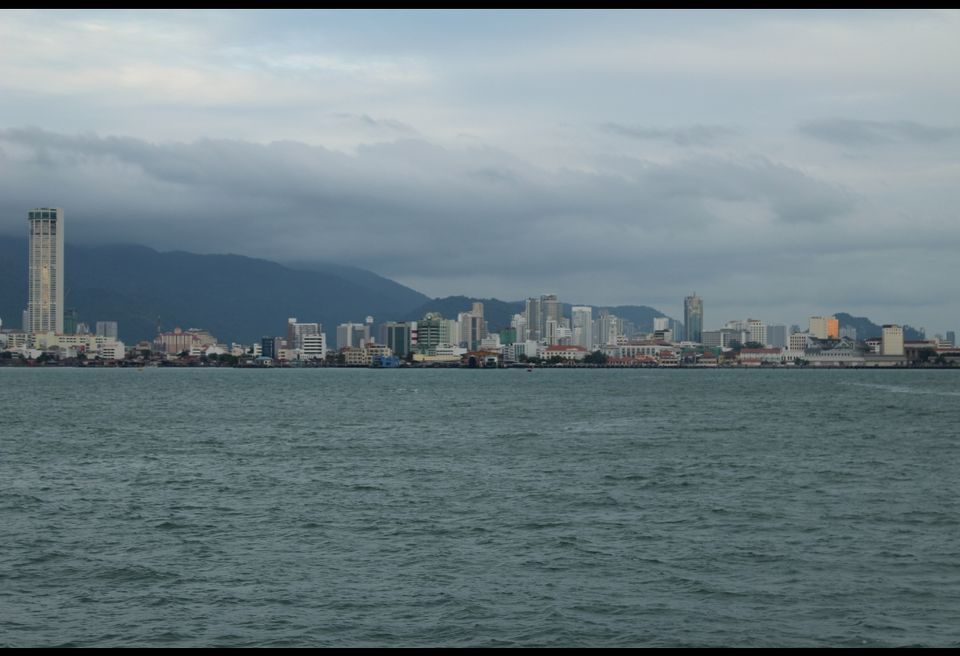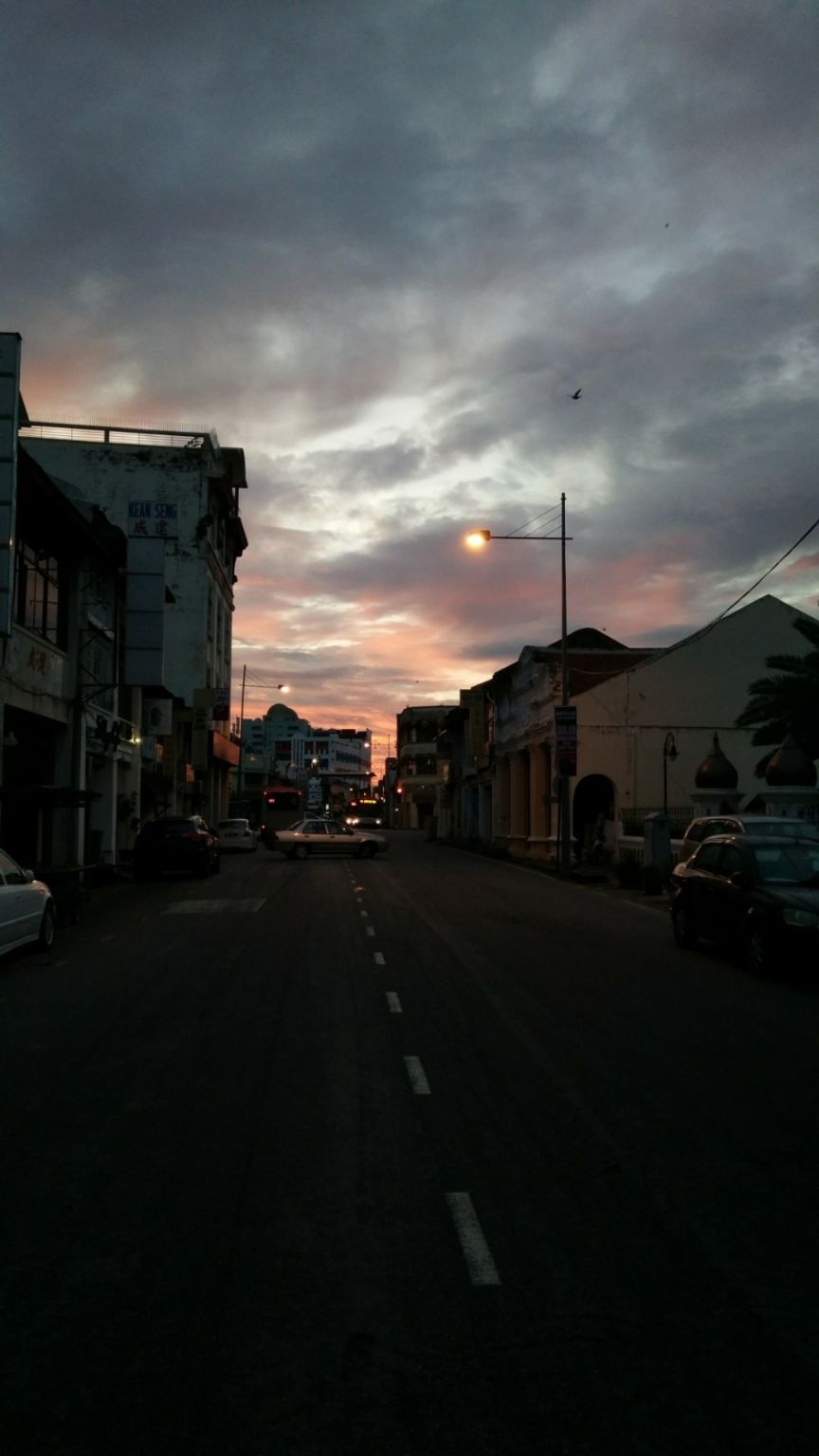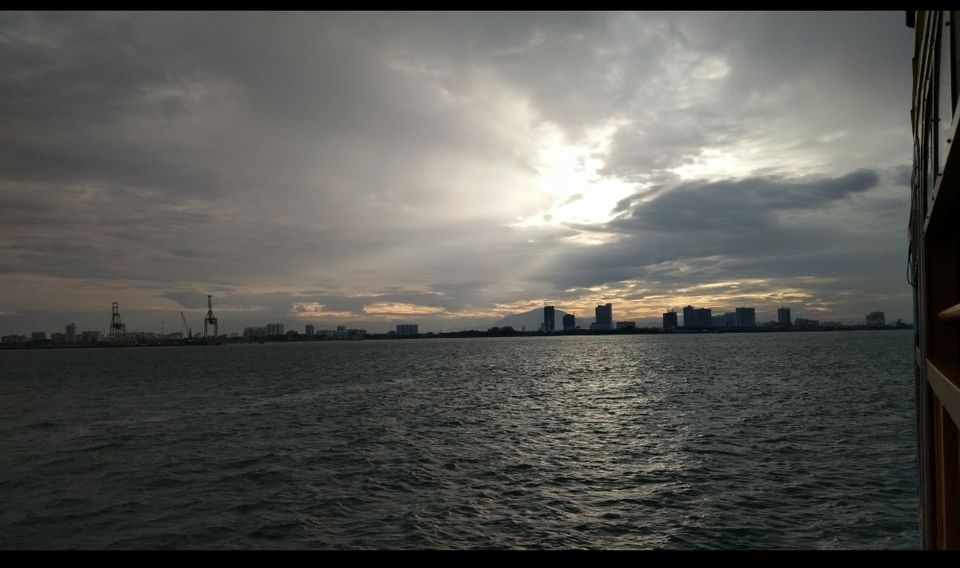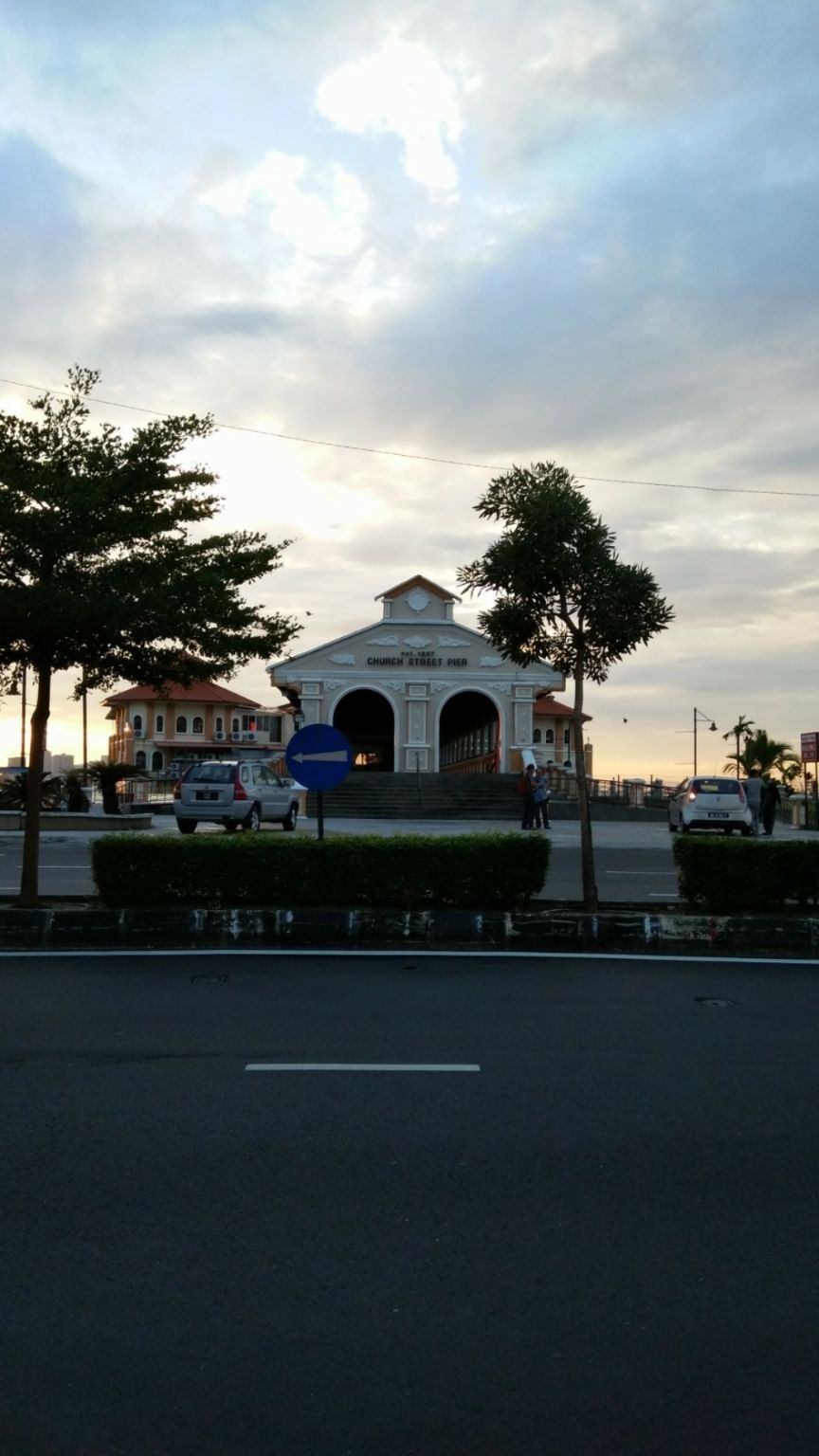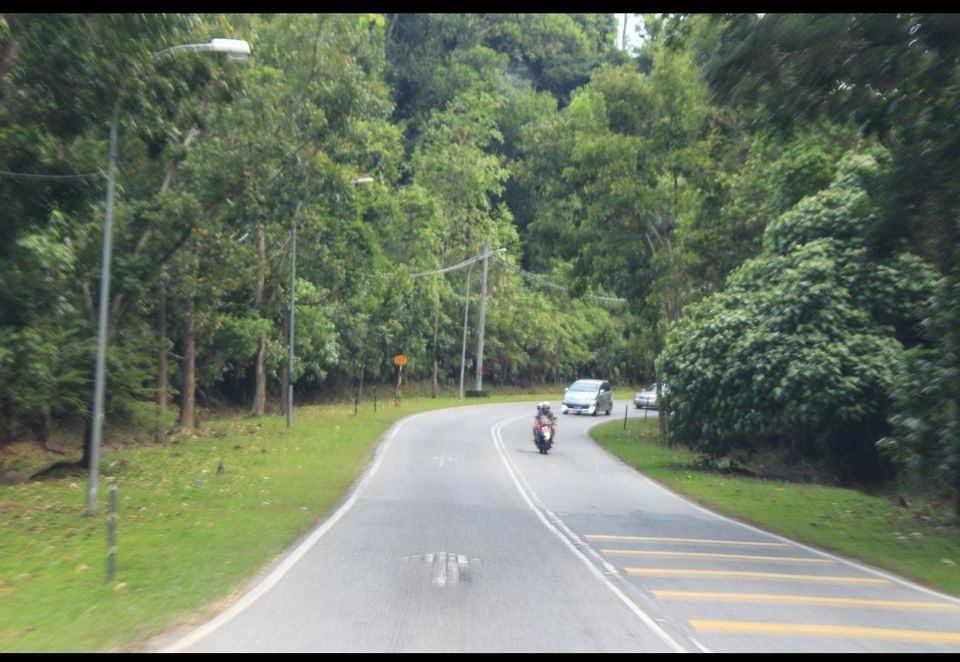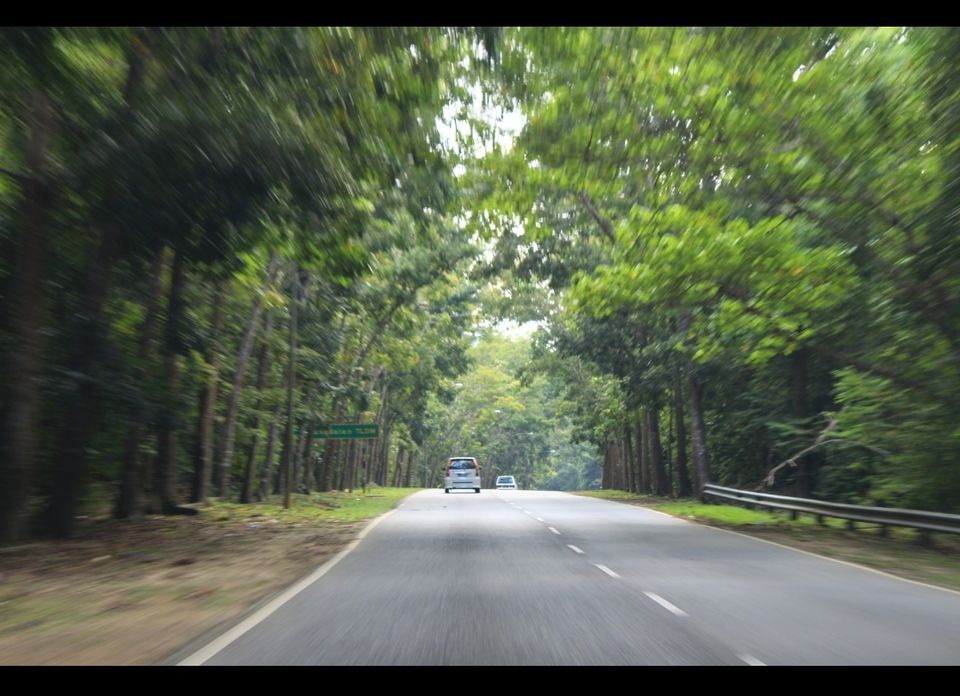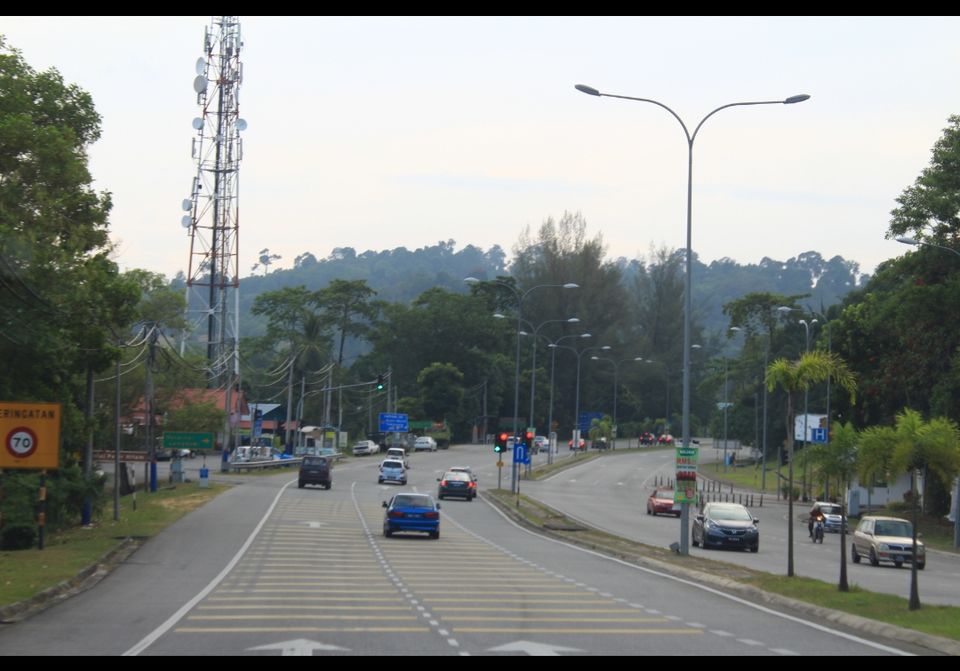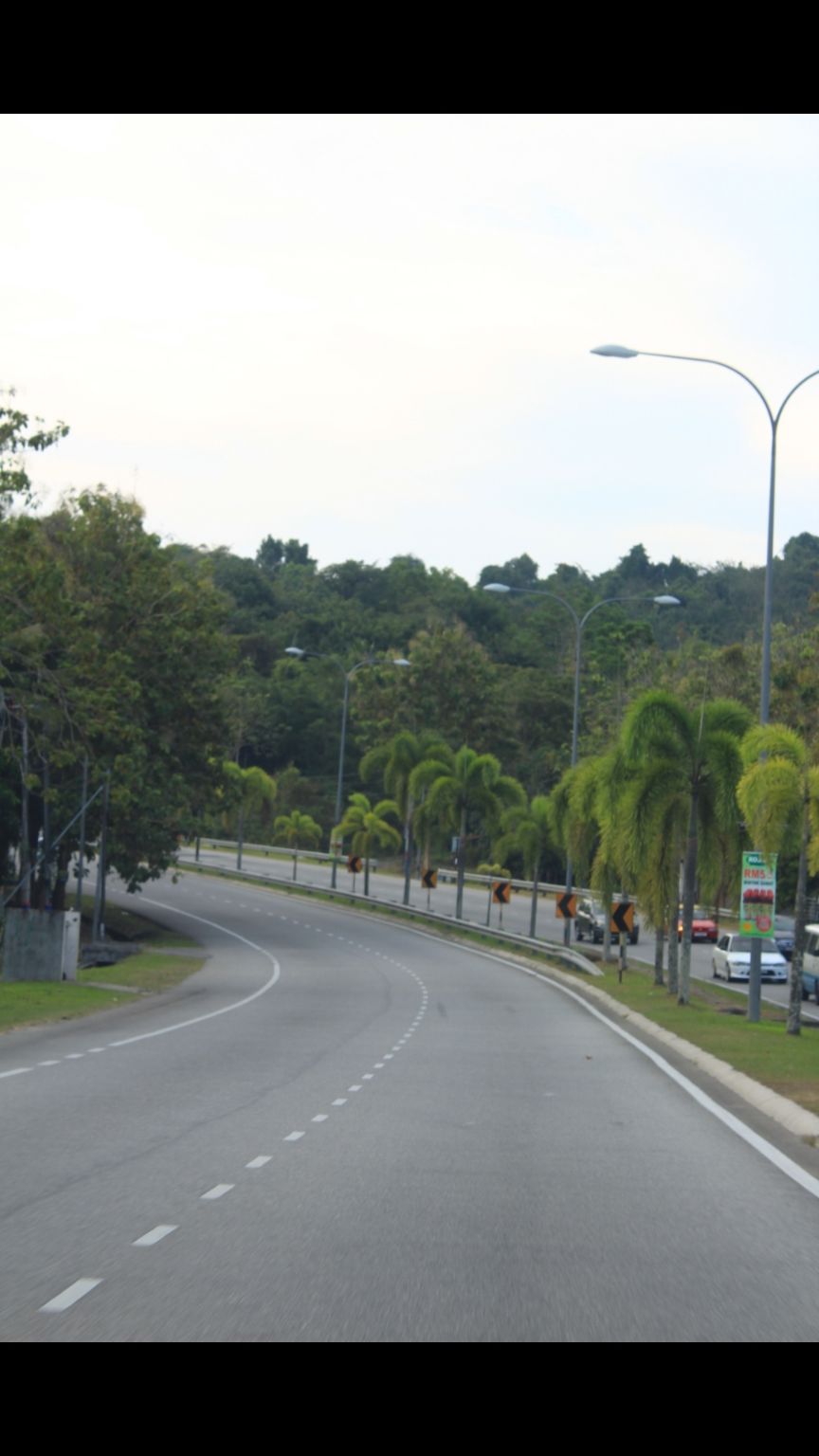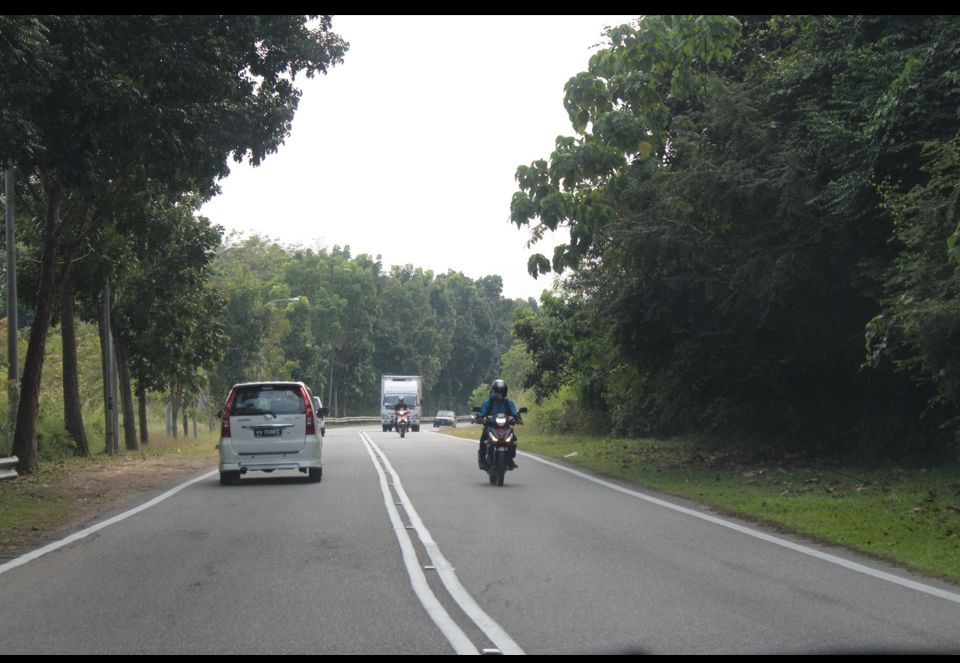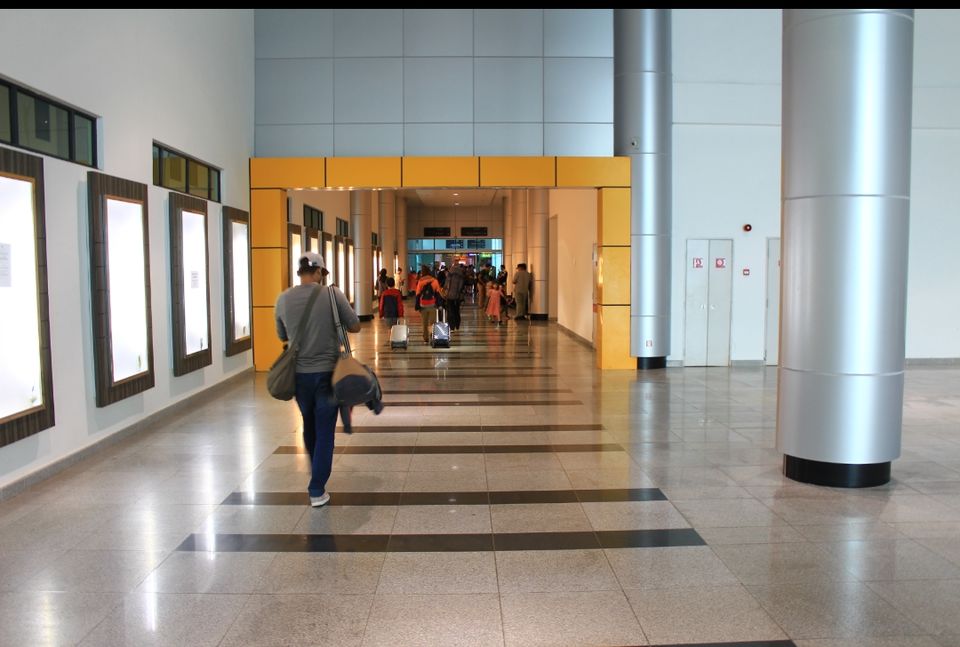 Skybridge 💞
The main attraction of Langkawi apart from it's serene beaches and lovely environment is a skybridge which is built at 700 mtrs above sea level around 17kms away from the Pentai Cenang Area!
We got out and rented a scooter again to make commuting easy which was given to us without any hassle by and Malaysian information centre, I'm not sure whether that was a legit govt. approved centre but they didn't even ask for the licence whereas we asked a indian descent man's scooter rental , he straight away asked for international licence which we didn't have. Anyways we hopped onto our scooter and got to place from where we could take a cable car ride up to the skybridge.
In the process of getting there it started raining and we had to stop at a store to get ponchos which cost only 2 Ringgits
We reached and took the 55 Ringgits ticket, queued up and got to the top after changing two cable car as the top was so high they had to build two sections of the ropeway.
You get out of the cable car and walk few steps to ultimately reach the cable car.
Being a lover of heights it was wonderful to see the entire Island from the top!
Scenic view of the coast and other islands along with yachts and ships sailing across the sea ! It was one hell of a view! Absolutely gorgeous! We took a lot of Pictures and videos.
It started drizzling for a while so overcast conditions were such that clouds were passing right by us. It was pleasant!
We spent 2 hours there almost and also went upto the platform were the climax of "Don" was shot. Yeah! The Don-Vardhan fight sequence for the little disc! Haha!
We got down and visited a small 3D museum which was included in the package and came back to the hostel riding back through the same beautiful roads which had the airport on one side and sea on other.
Went out in the night to do little shopping and enjoy street food. There's a mall too which has McDonald's and KFC. Though we ate outside! Prawns and Burgers were absolutely Lip smacking!
T-shirts, flip flops and bag were quite cheap and of nice quality!
P.S- I bought a first copy of a Puma Flipflop for 22 Ringgits which I still wear! XD
We slept late with the intention of getting up for the sunrise next morning! 😂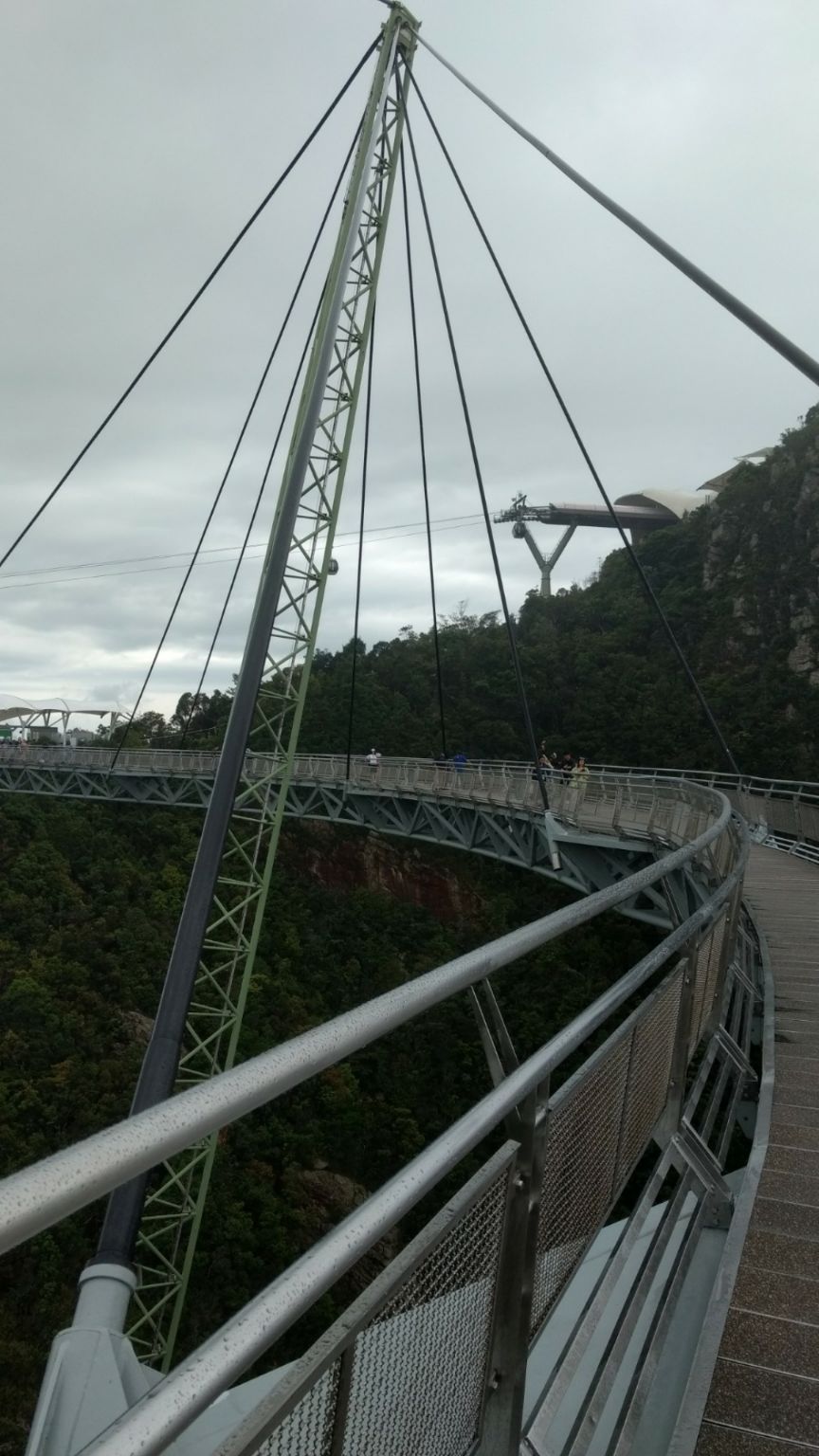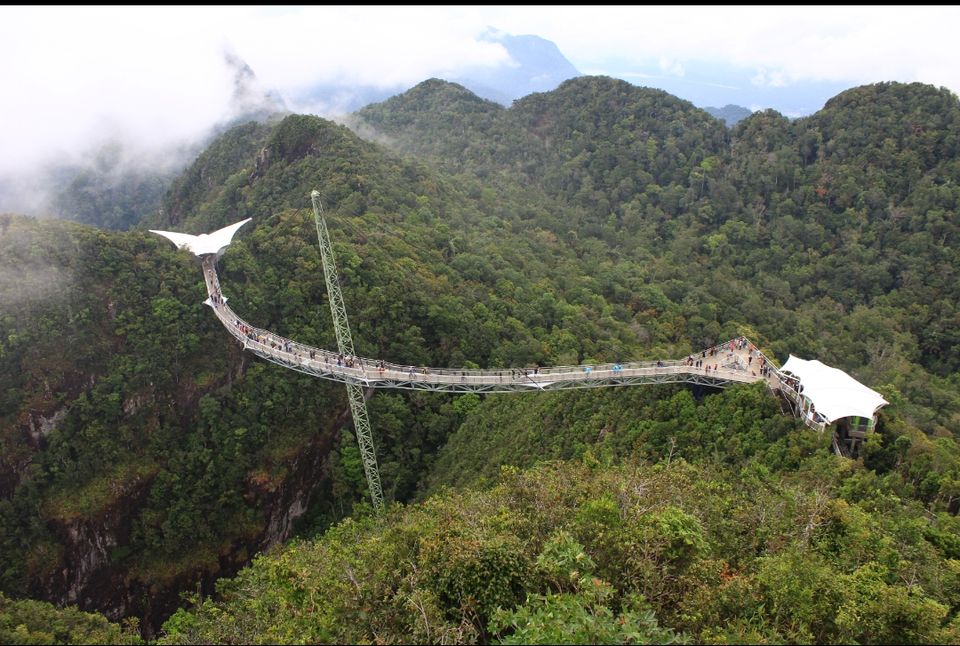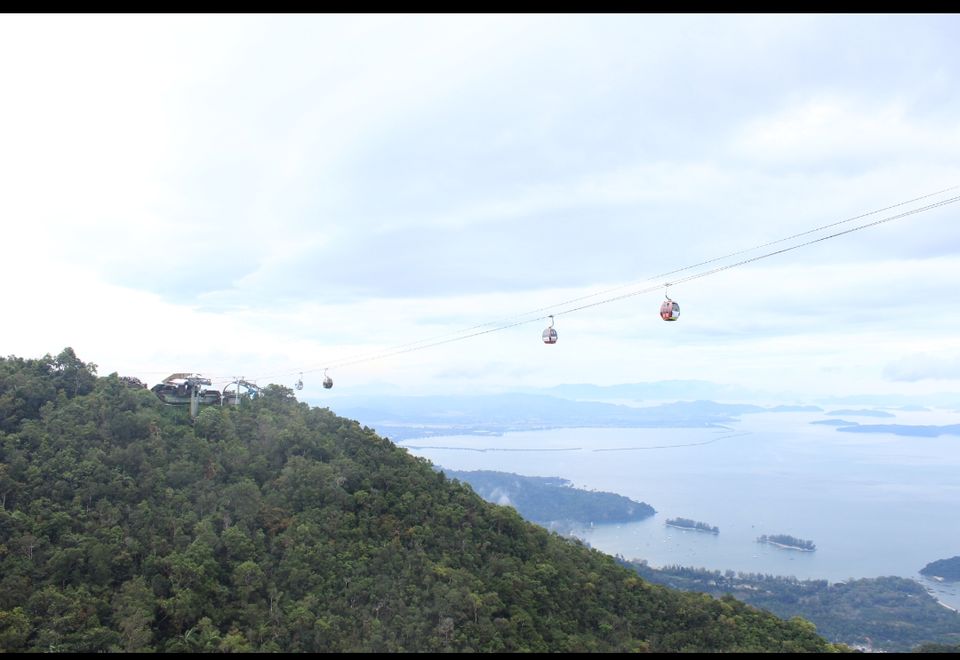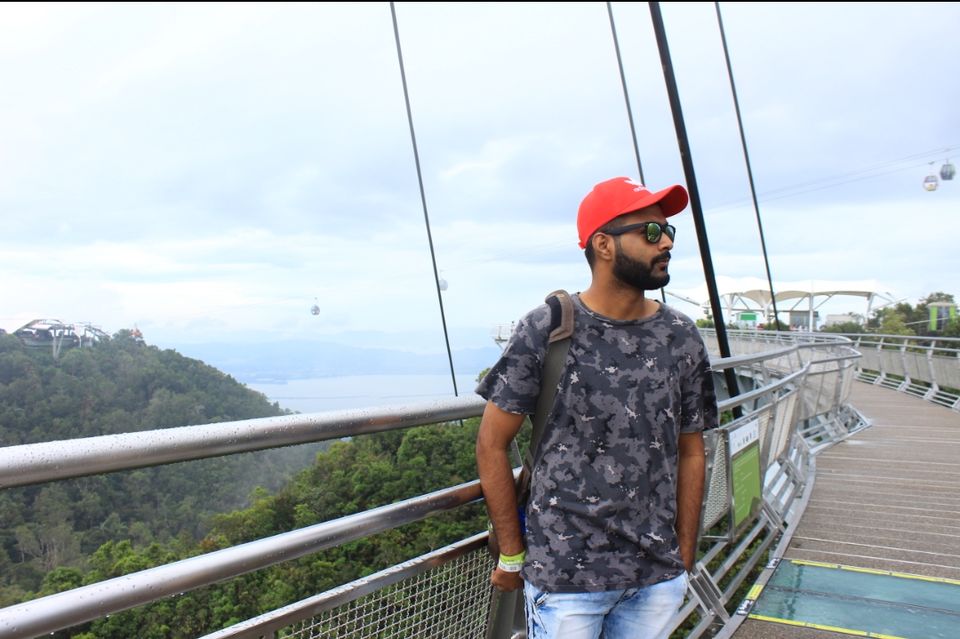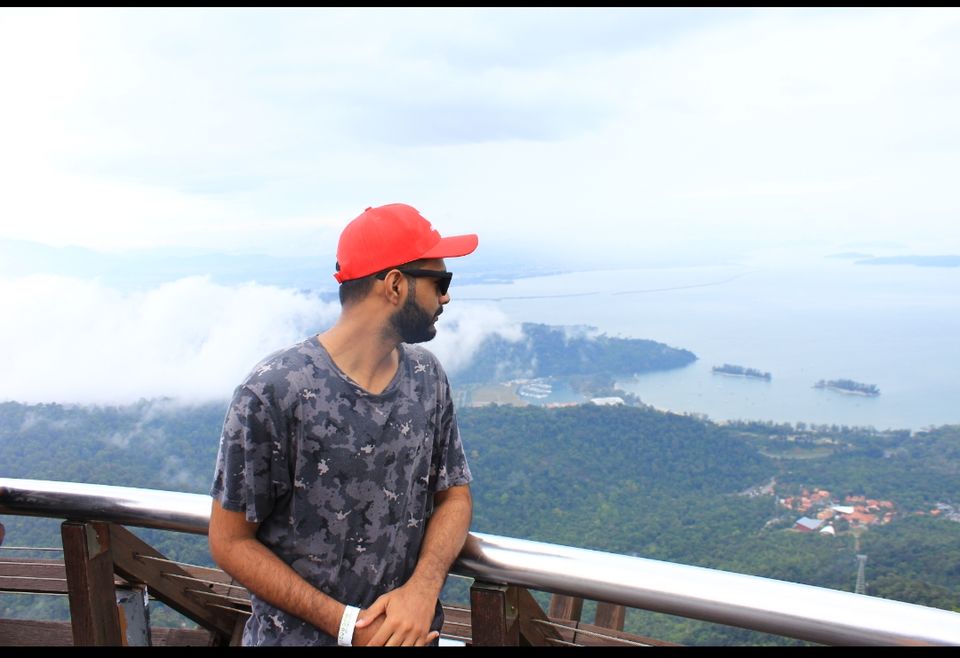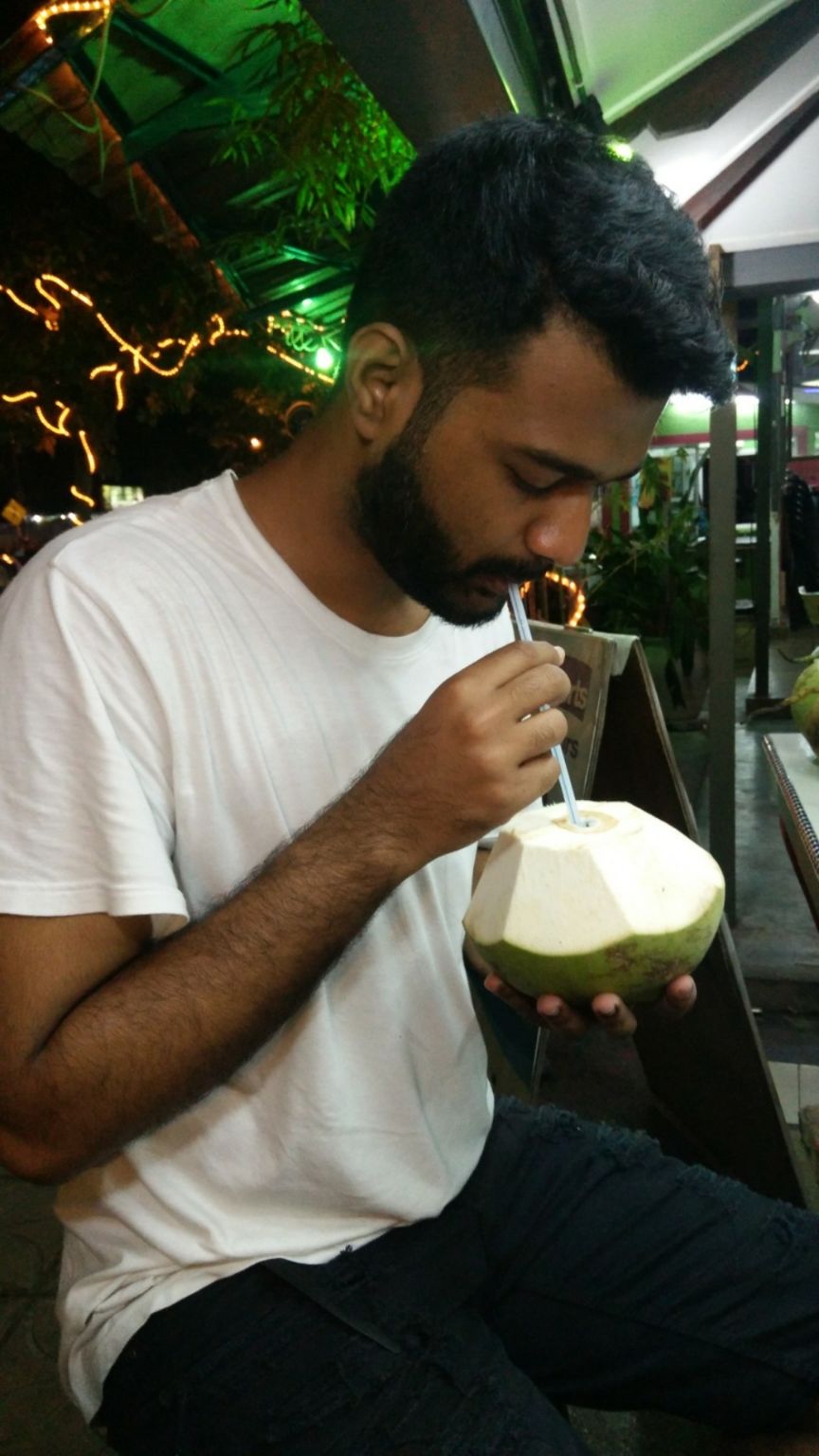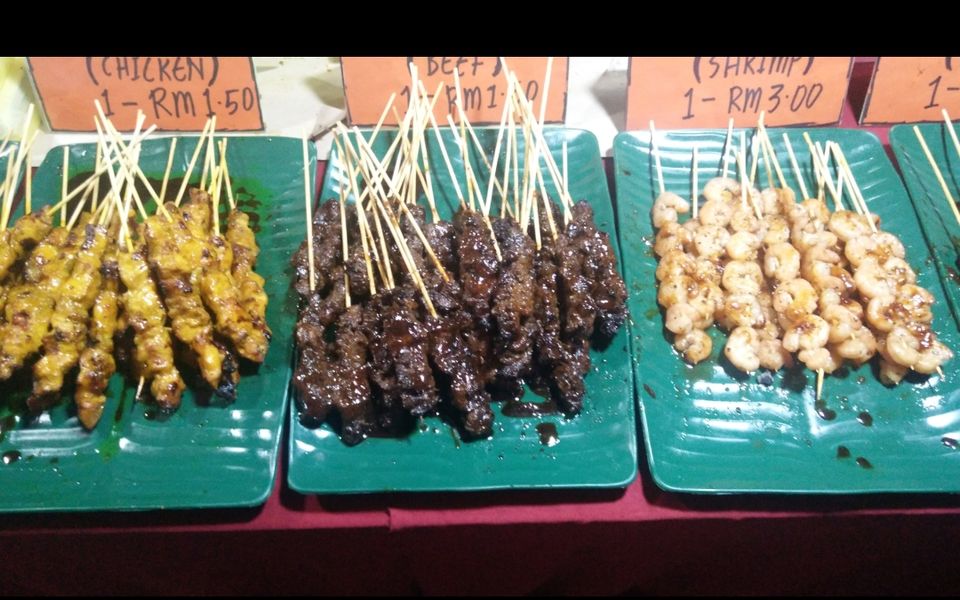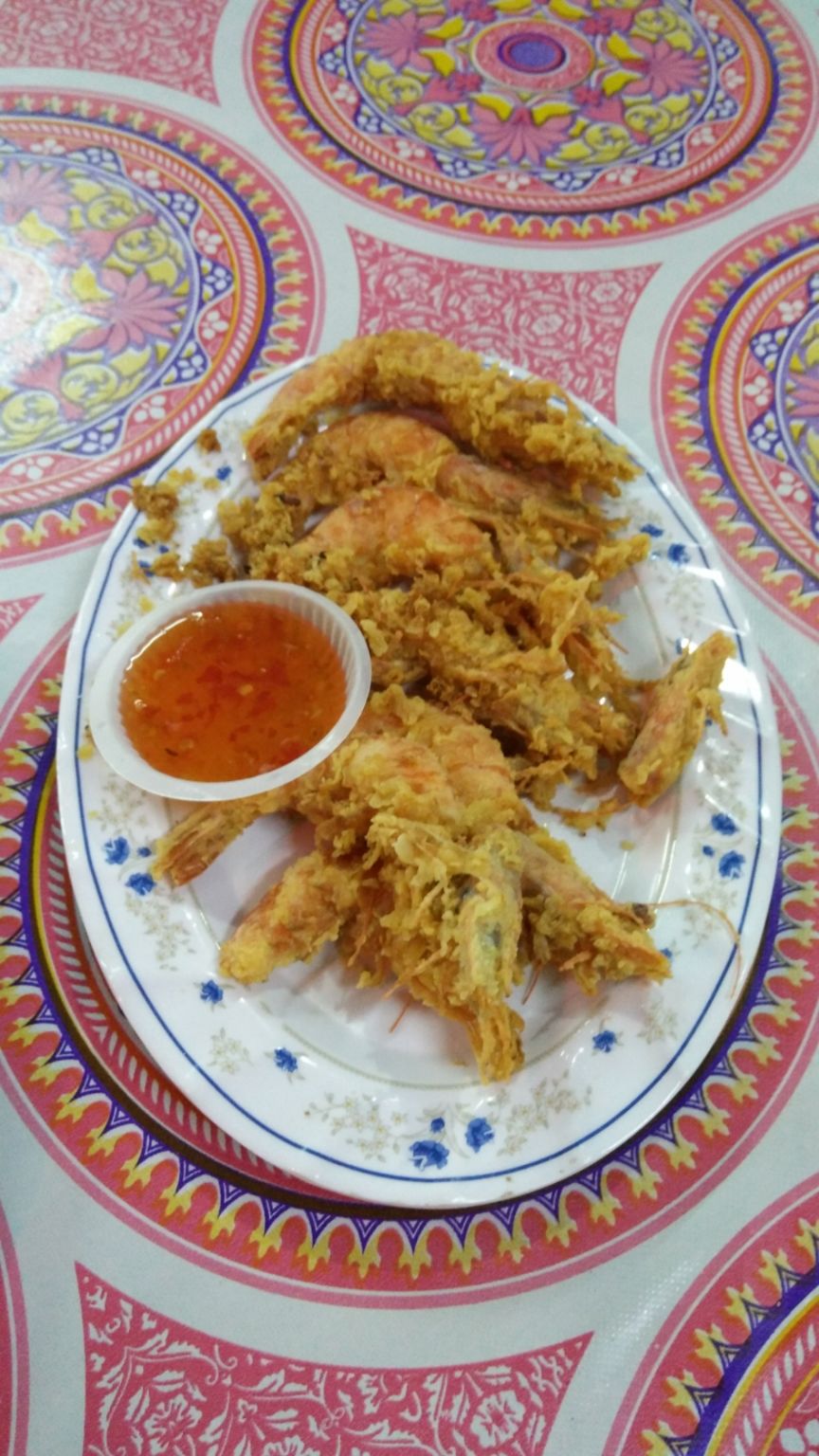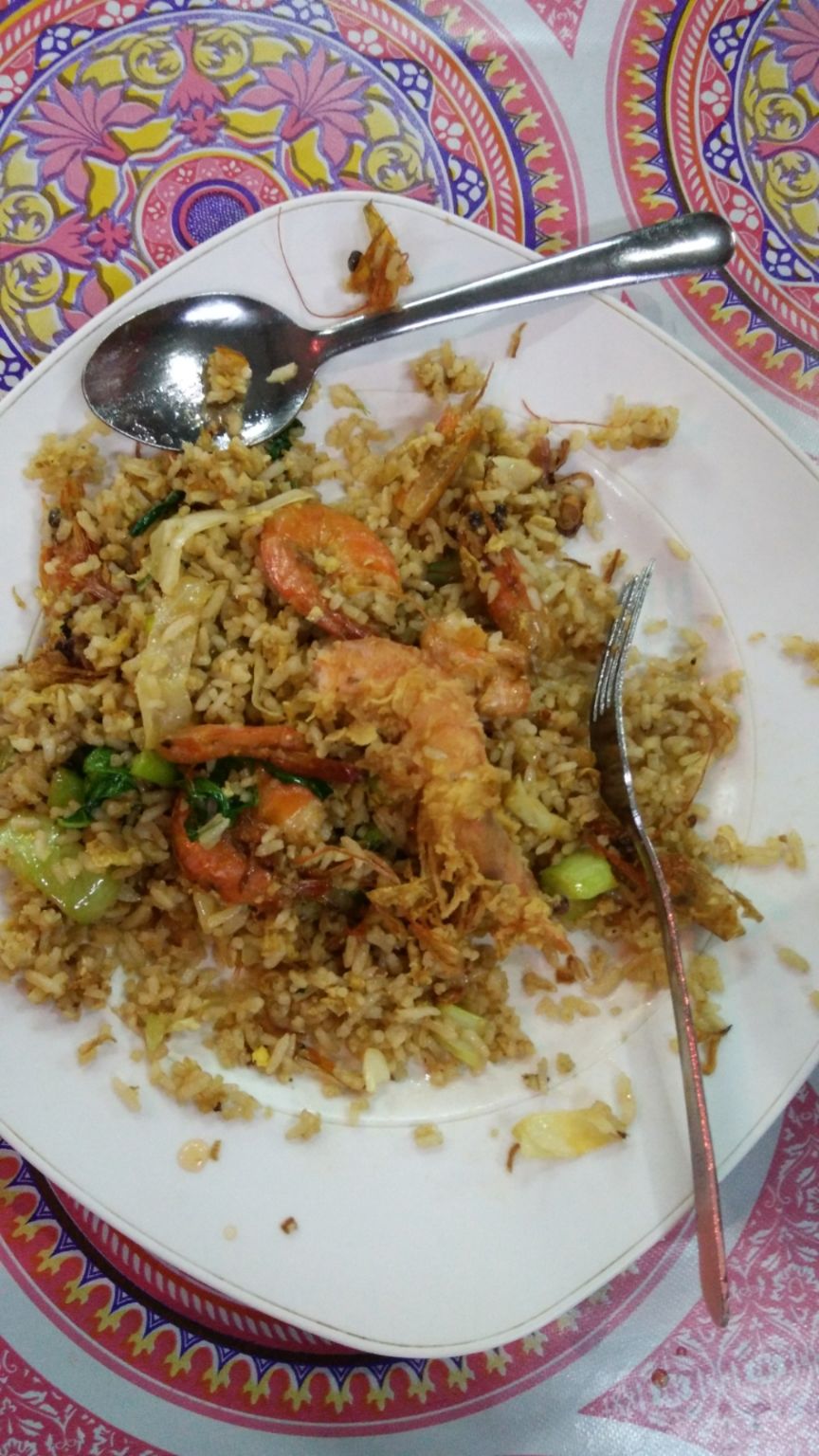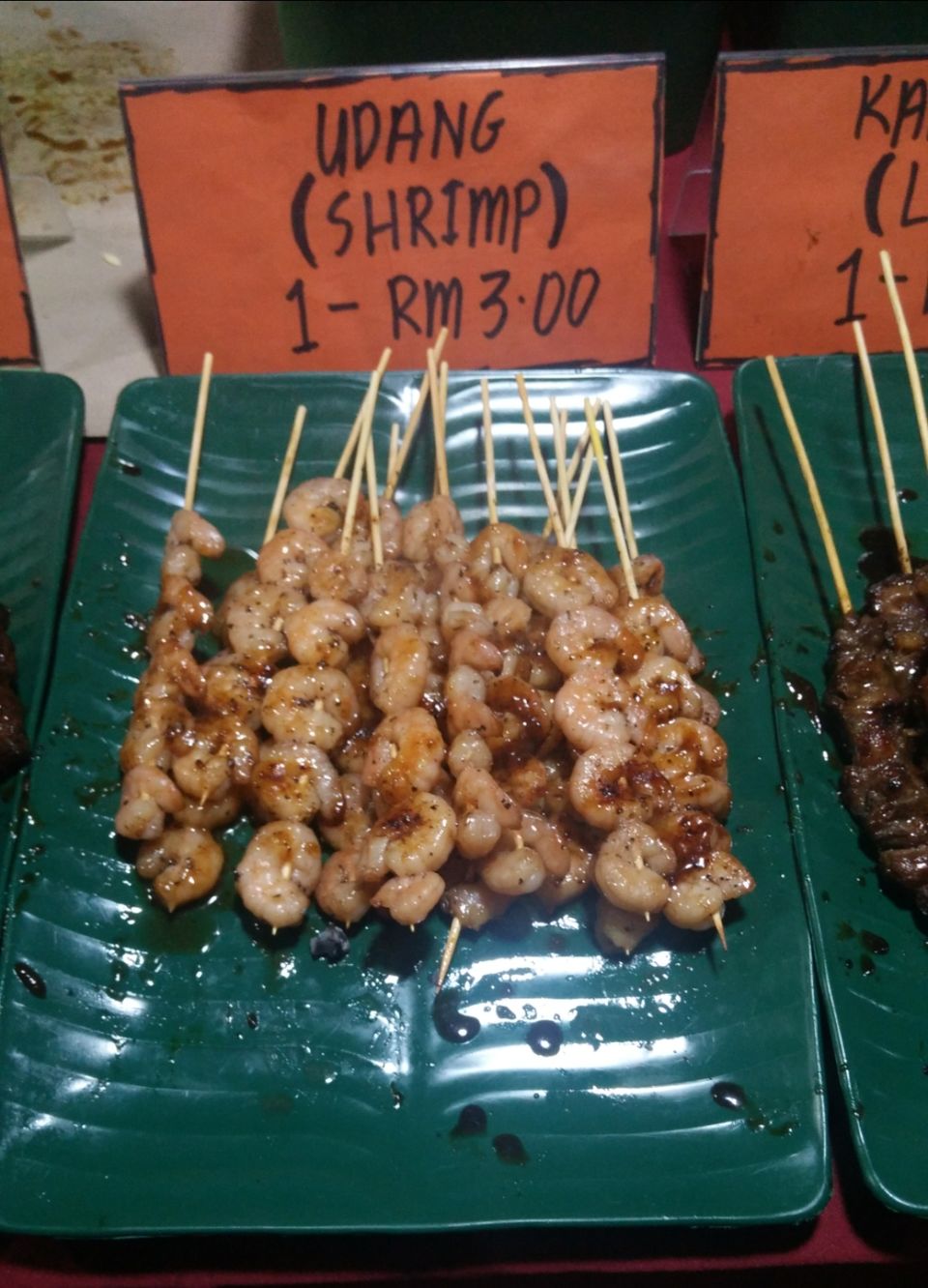 Pentai Cenang Beach and Travelling back to Kuala Lumpur!
We obviously missed the sunset, still we visited the beach and took some pictures!
We got out from there took a cab to the ferry terminal and took a ferry ticket to Kuala Perlis which is the nearest ferry to Langkawi so as we could take a bus back to Kuala Lumpur.
The 50Ringgit bus ticket got us a deluxe AC Bus which had seats bigger than anything I've been on a bus. Push back seats with hand and foot rests to sleep if one wishes to.
8 hours to Kuala Lumpur - Journey was comfortable quite pleasant and safe.
Reached Kuala Lumpur Bus terminal and got stranded for a cab as it was 11 o'clock already in the night and it was the Christmas Eve.
Luckily a guy of subcontinent descent came looking for us to share a cab ride, turned out that he was going to the same street as us. A Pakistani store manager who was living in Malaysia for 2 years. He has an internet connection, so we booked a grab (Cab company) to our place.
Fascinating that he was from Pakistan's part of Kashmir which I was about to refer to as P.O.K , but he referred to it as Azad Kashmir. He gave us a very crucial tip of staying away from the cops late night in Kuala Lumpur as they has bad rep for harrassing people from the subcontinent and demanding money unnecessarily!
We got out and headed to our hostel only to freak the hell out of ourselves finding a full blown party going in the hostel, Uhh, why? Christmas!! It was so difficult to get the beds as the receptionist was drunk.
We eventually settled down and came up only to find that the party was over as there was a brawl between someone! Poor luck!
The hostel was by far the best of the lot ! The cheapest too! ₹380ight with lightning fast WiFi.
*There was a Jewish guy who was so drunk that after getting drink he started yelling why the hell was he partying when he's wasn't even Christian" 😂😂😂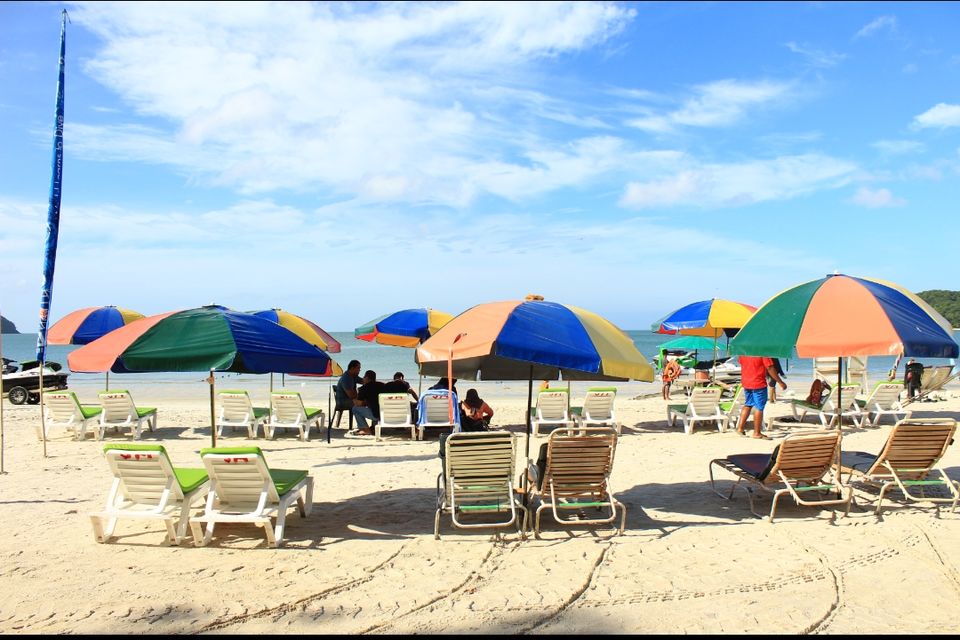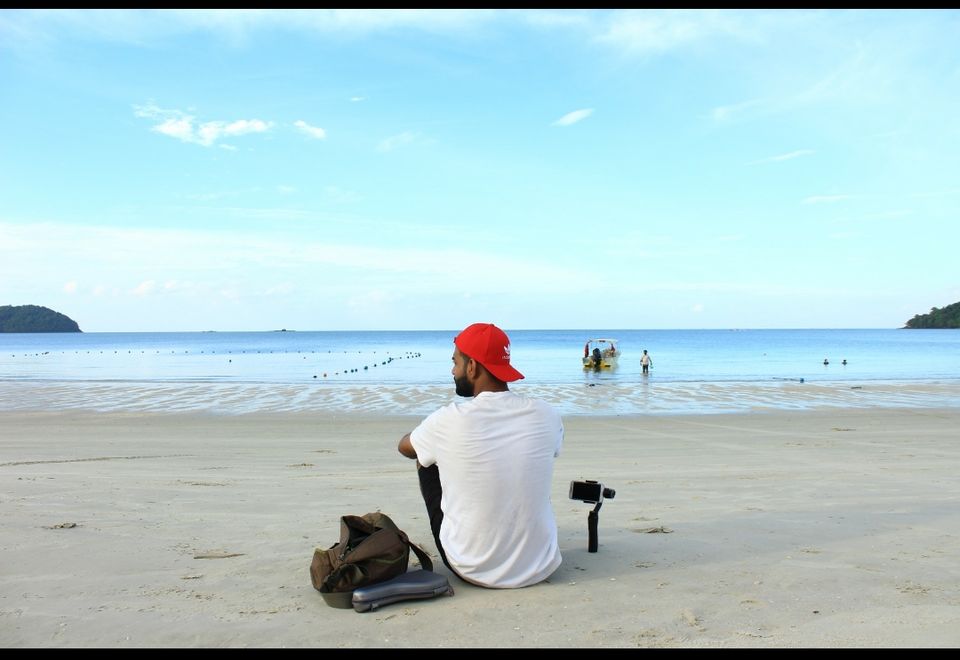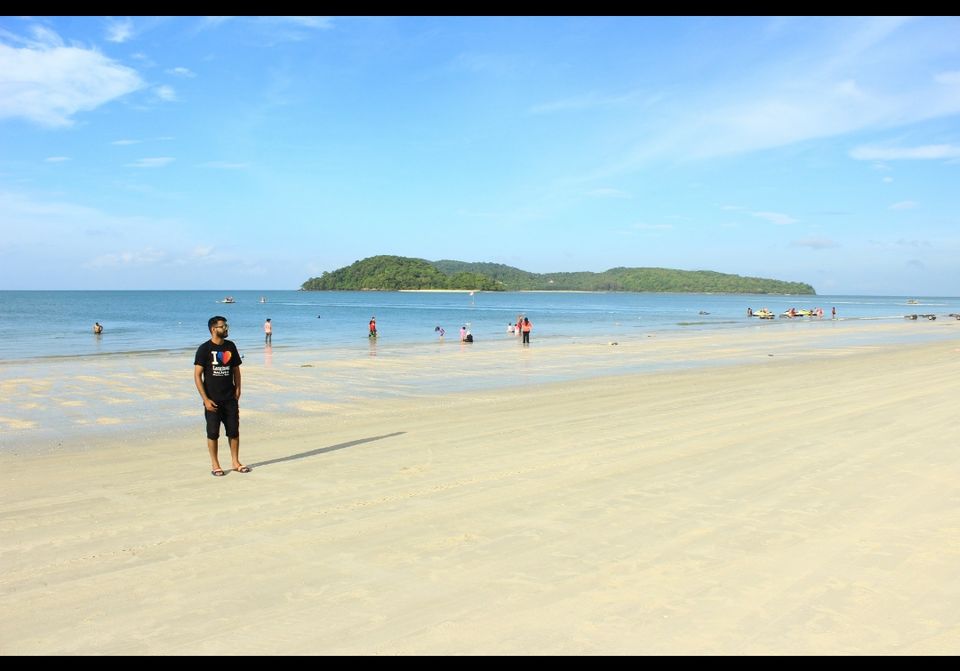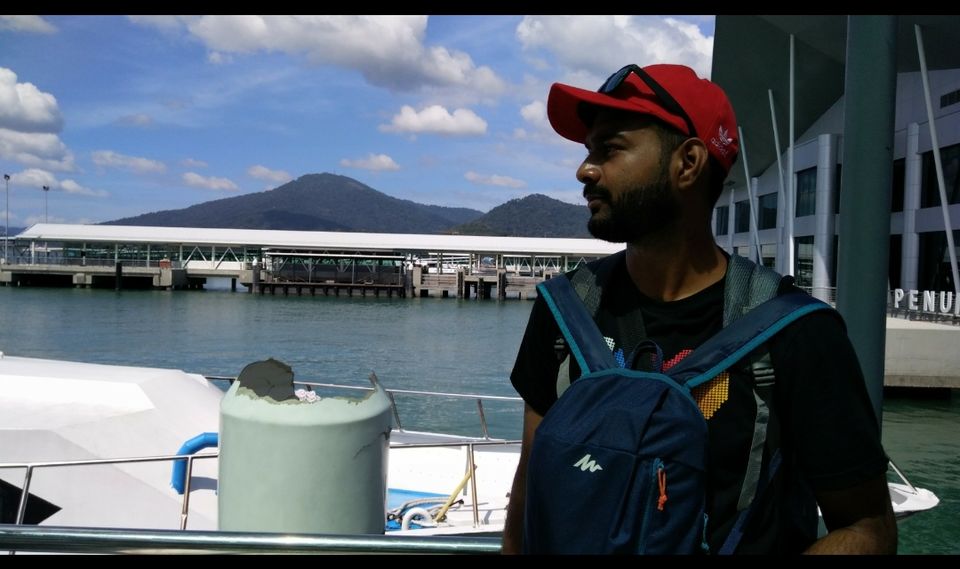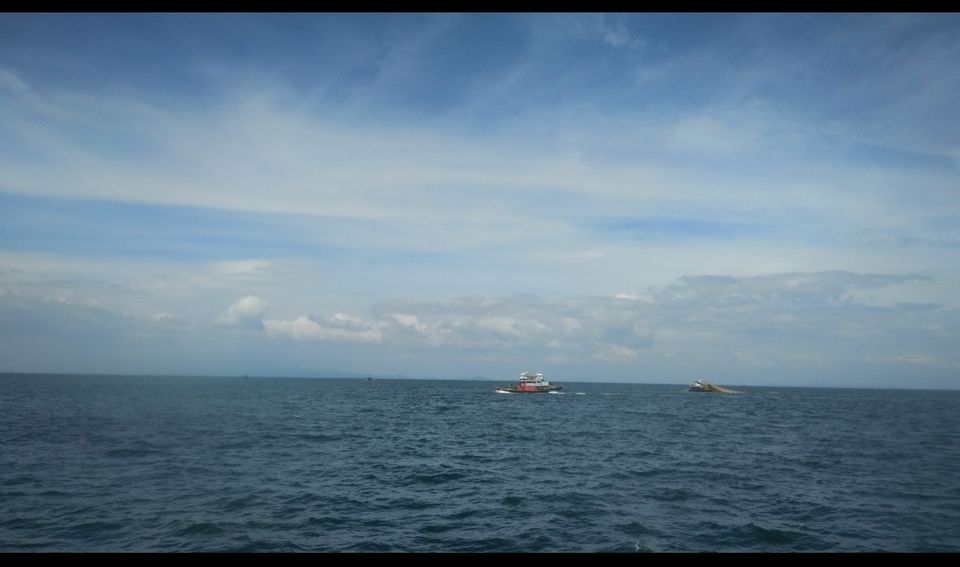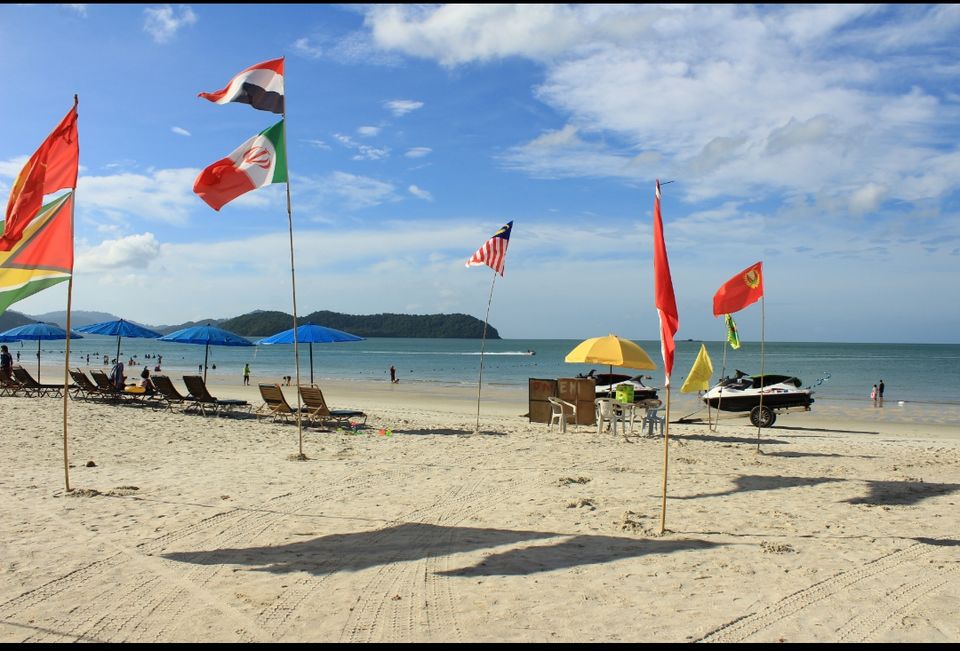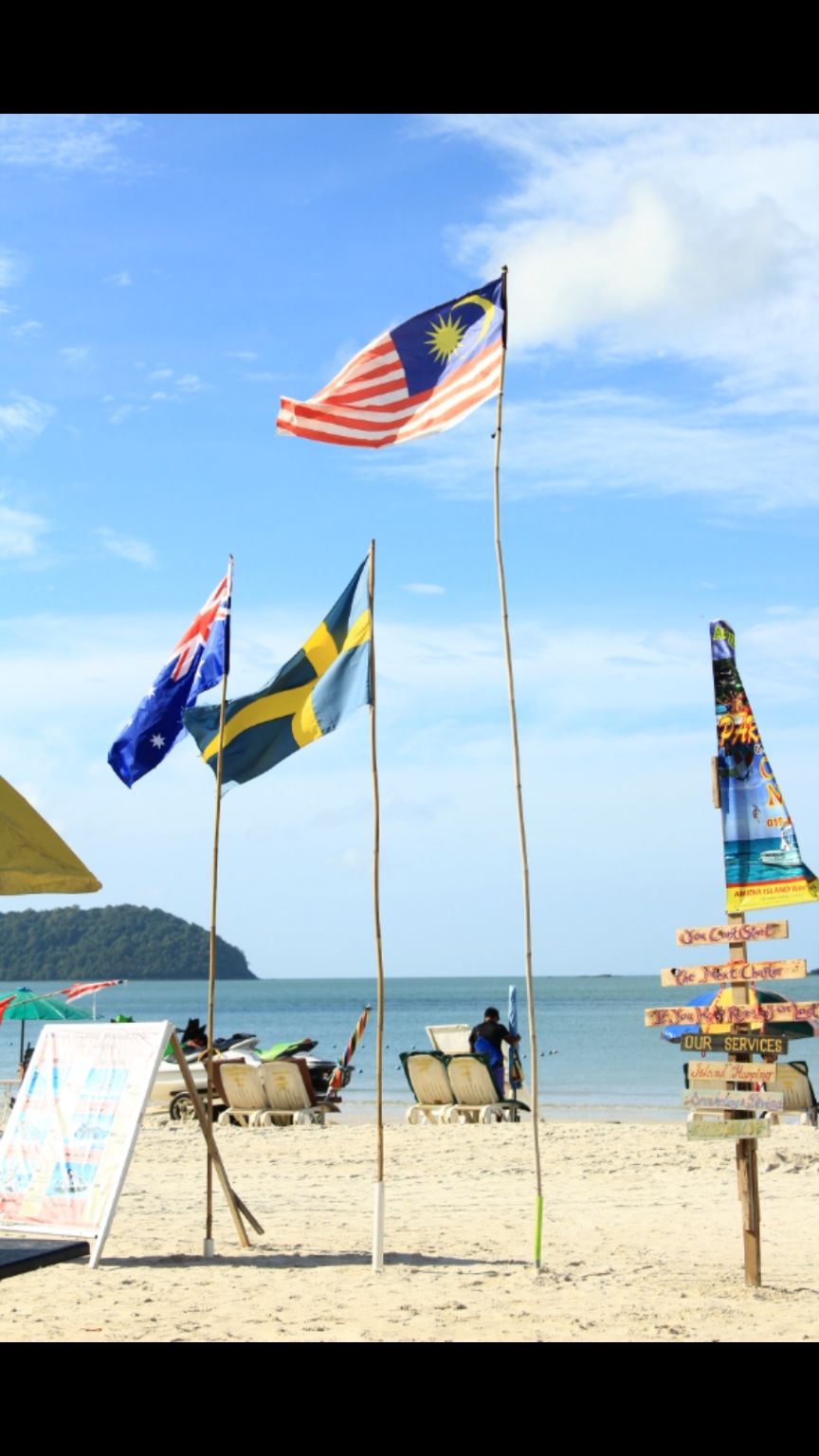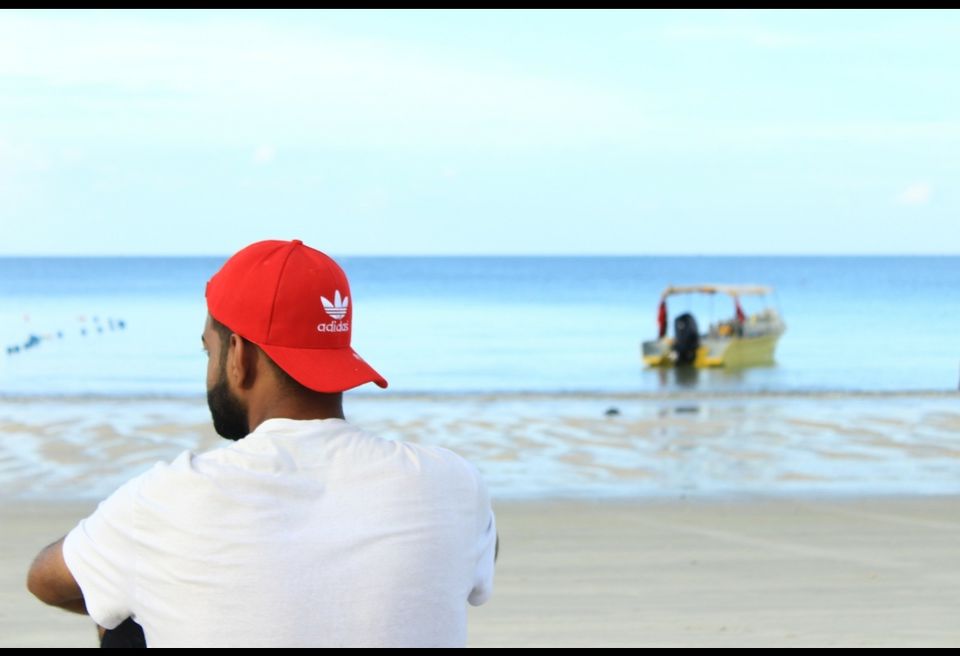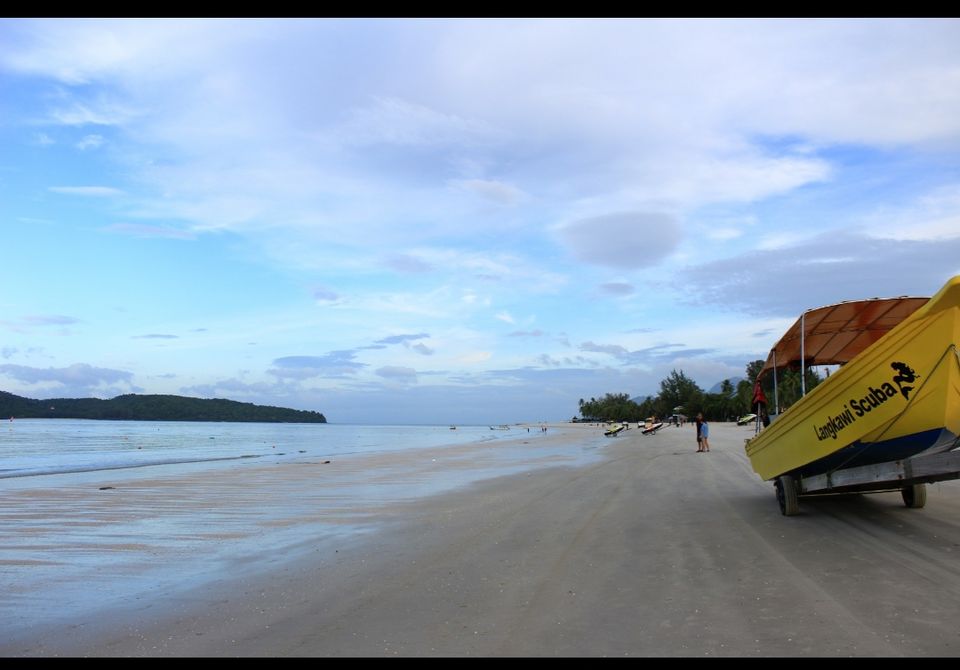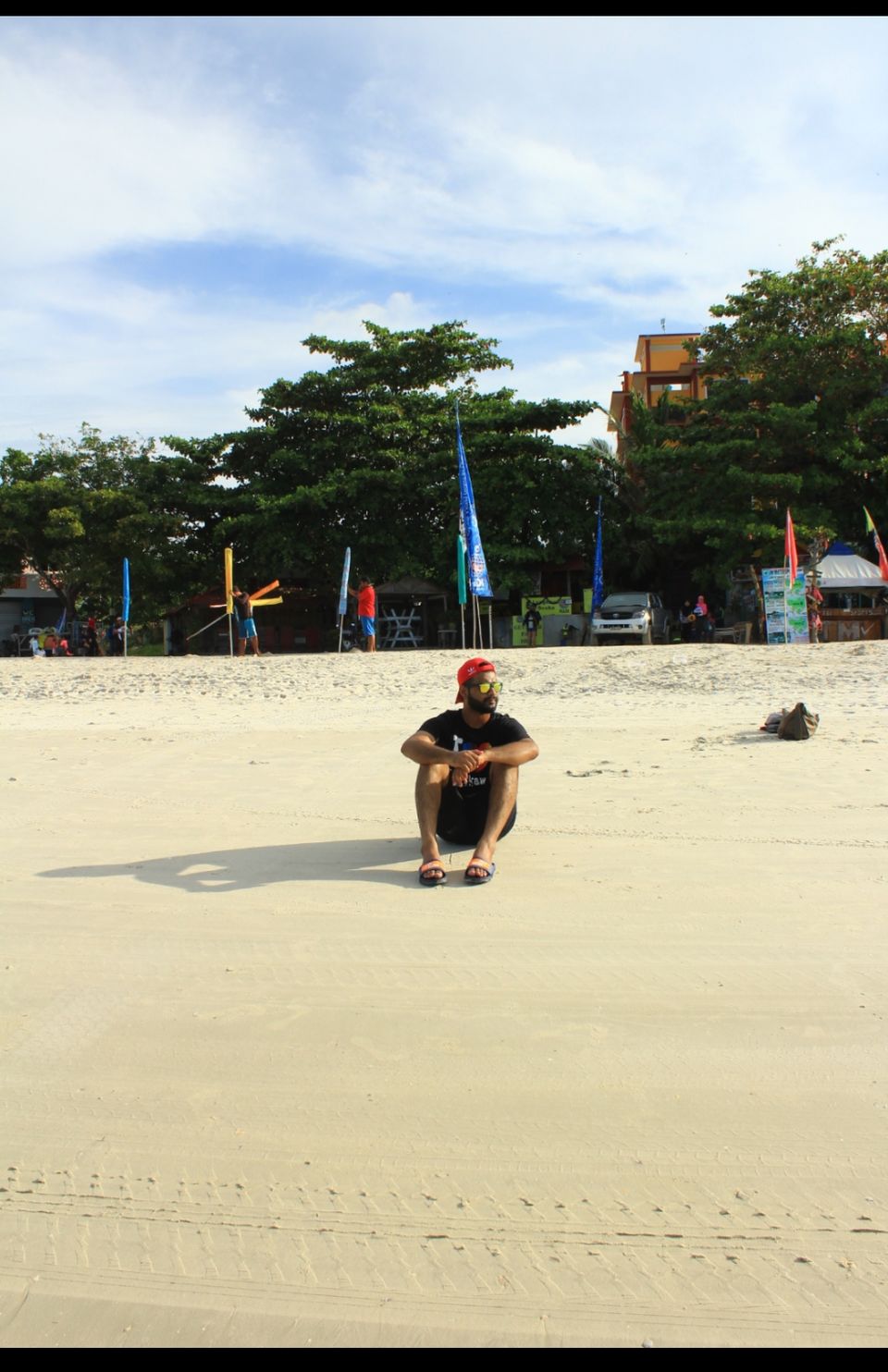 Kuala Lumpur - BATU CAVES and PETRONAS TWIN TOWERS 💥
Got up in the morning headed to the famous Batu caves!
Took a train from the nearby Masjid Jamek metro station.
We had seen this place in so many pictures, This large statue of Hindu Deity - Lord Murugan and the limestone mountain behind it which one could climb up the stairs to visit the caves.
It was a nice and tiring experience! The stairs were quite steep and just too much of them.
We spent some time and got back to the train station to come back to our hostel.
We decided to finally go to the place I'd been waiting all these days - The PETRONAS TWIN TOWERS.
Took a metro, 2 stations later we were right in the centre of Kuala Lumpur, KLCC Suria.
I still remember getting out of the subway and getting astonished looking at the mammoth structure, it was the world's tallest building when it was built, and the architect is just amazing. All the lights lit make it look one hell of a structure to look at.
Clicked a lot of pictures and while returning back we had to take a cab because the metro closes at around 10 and it was 1130 already in the night.
We could see the Kuala Lumpur tower while coming back and also from the hostel as it was nearby.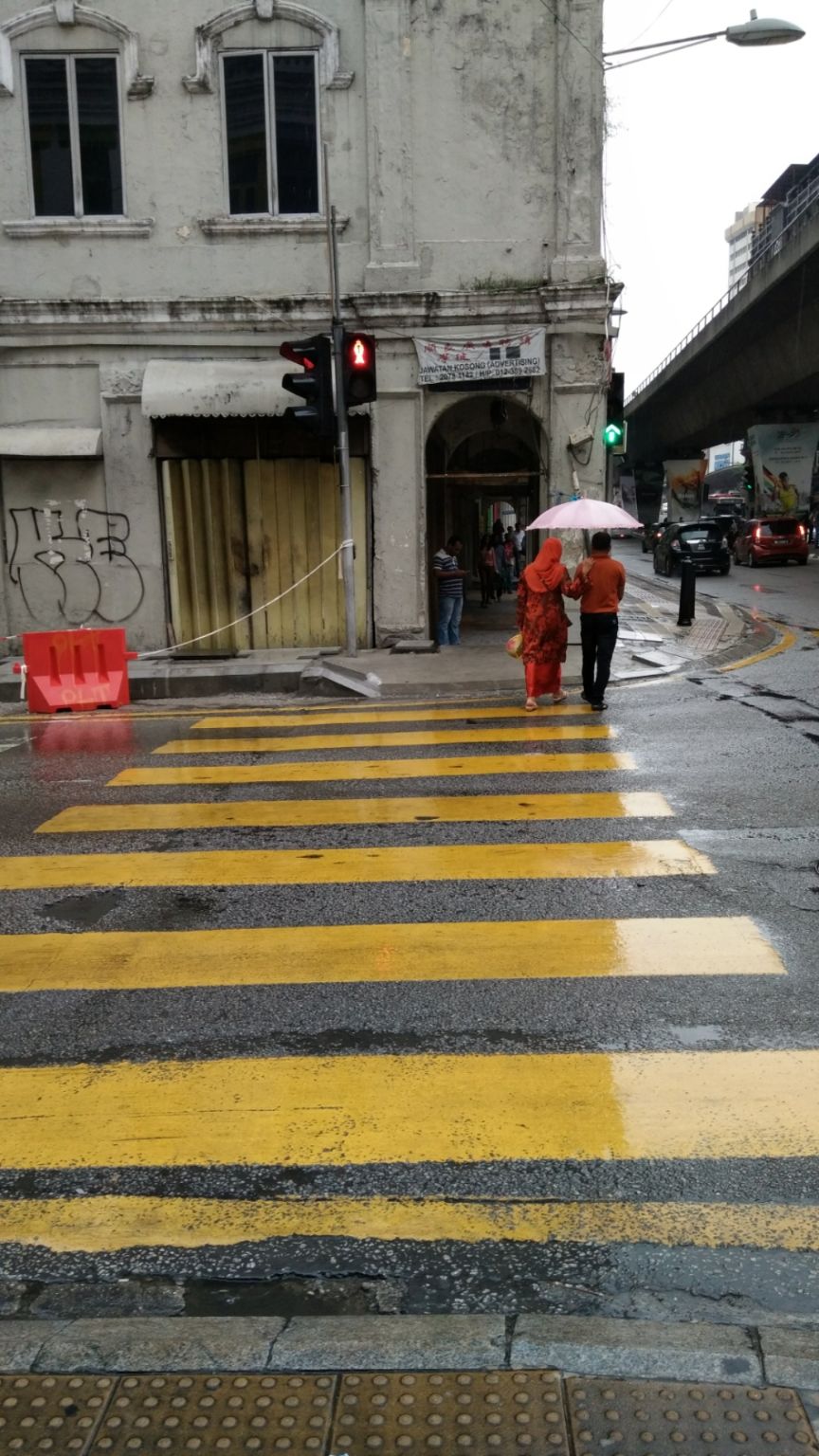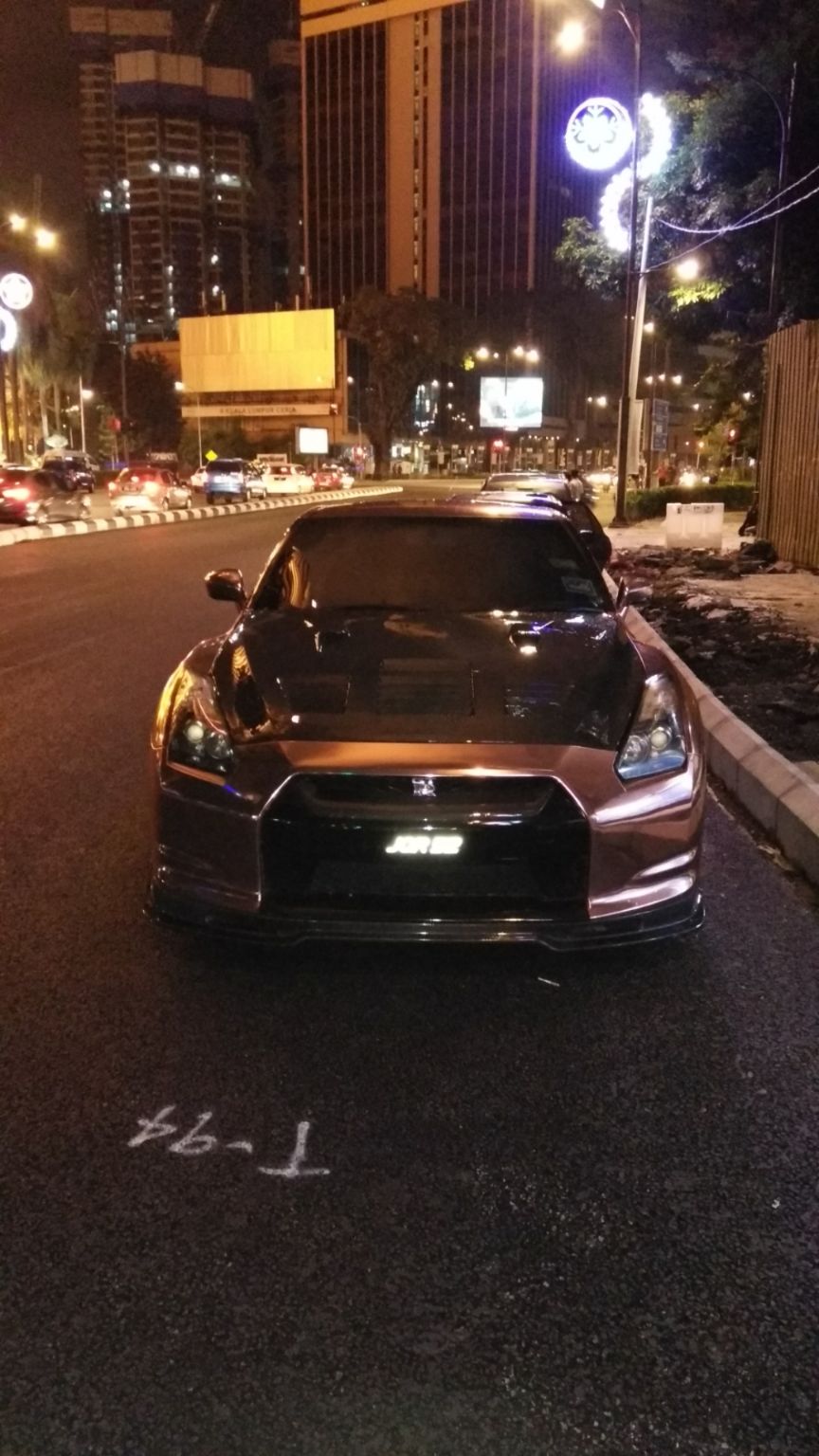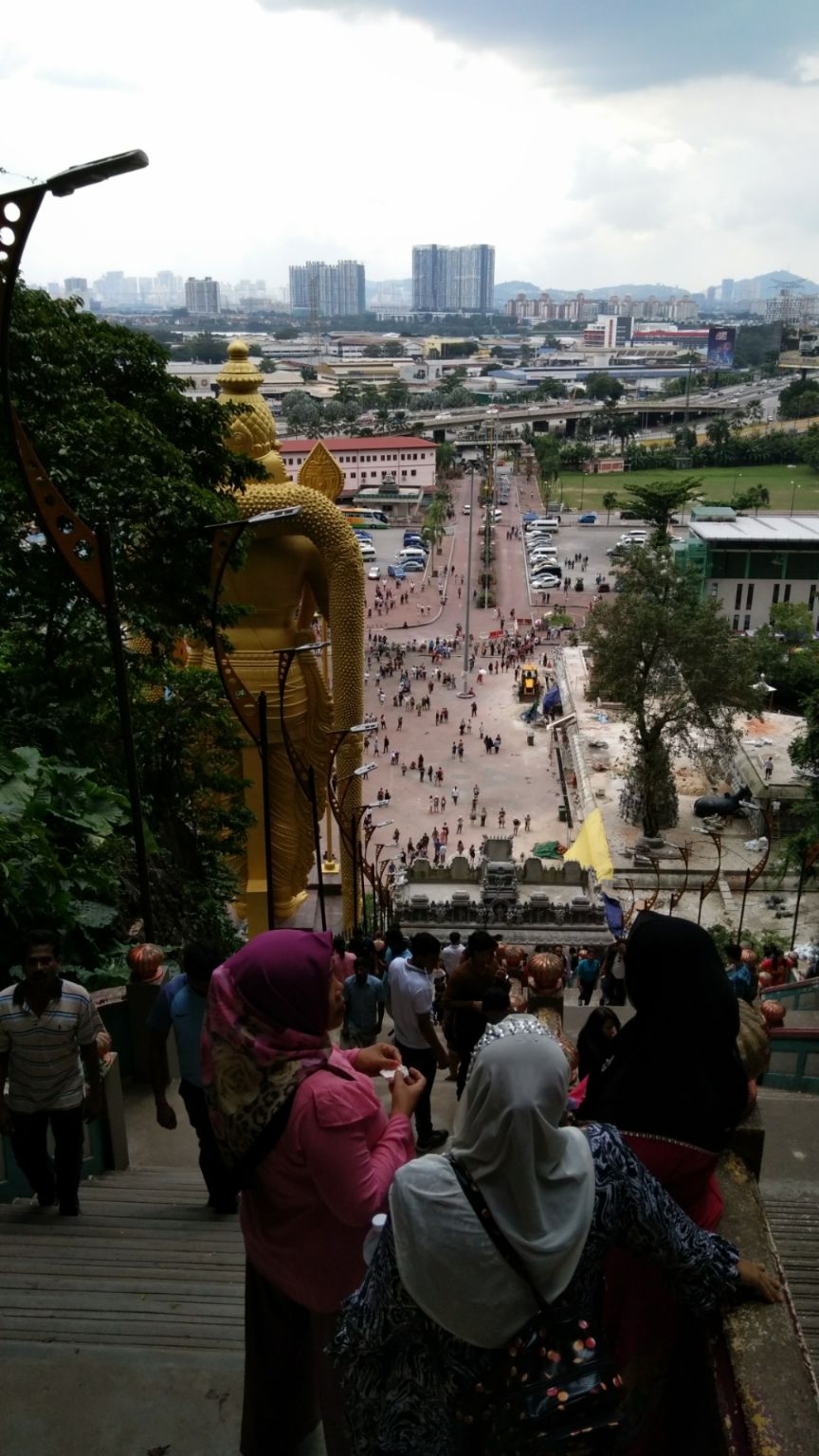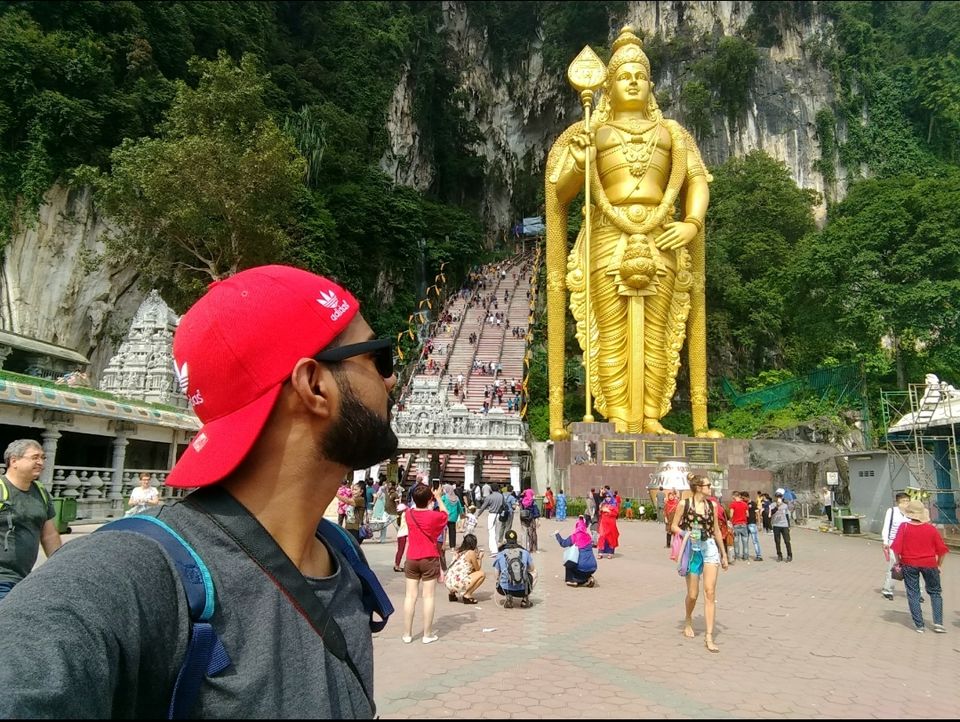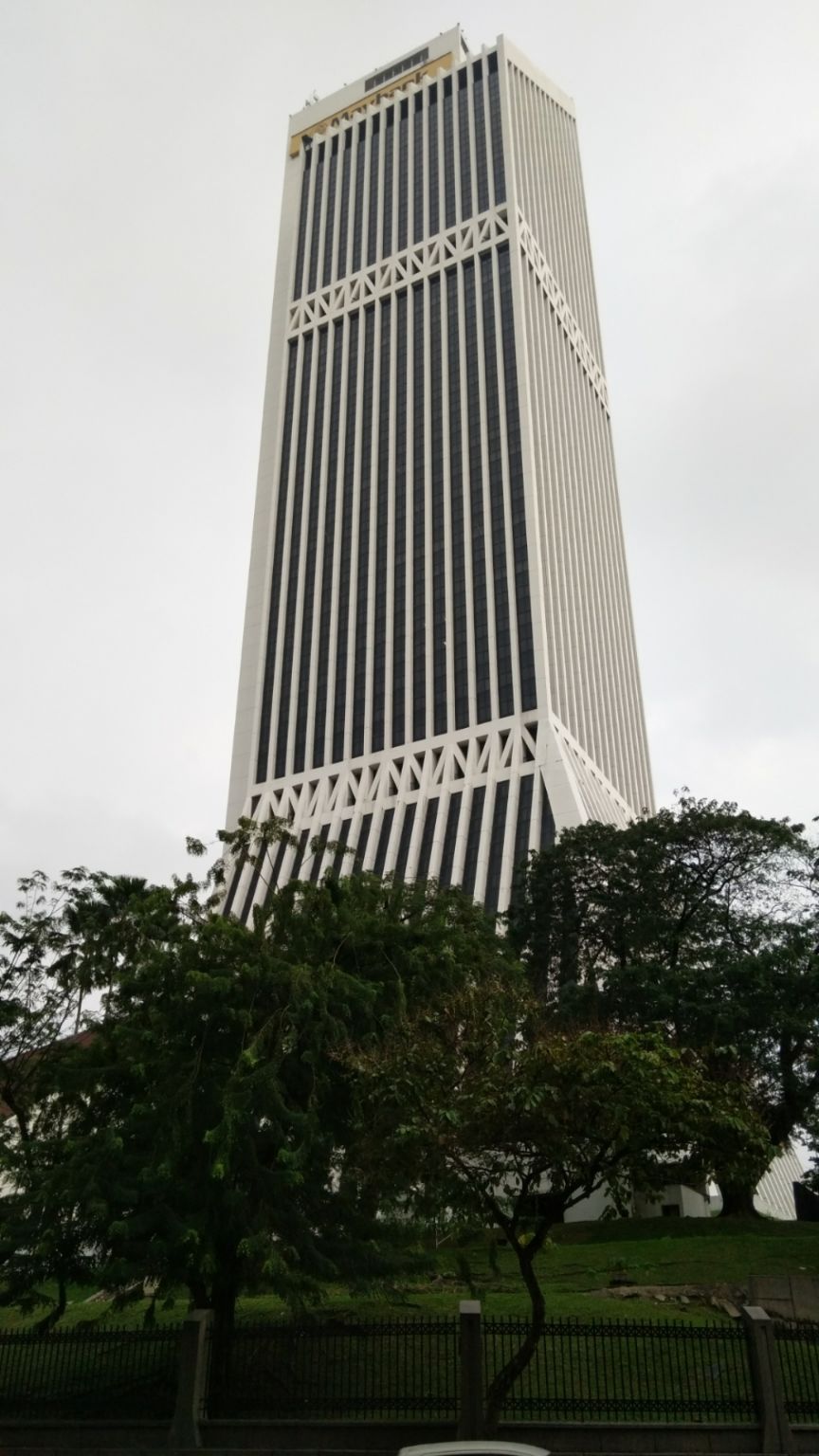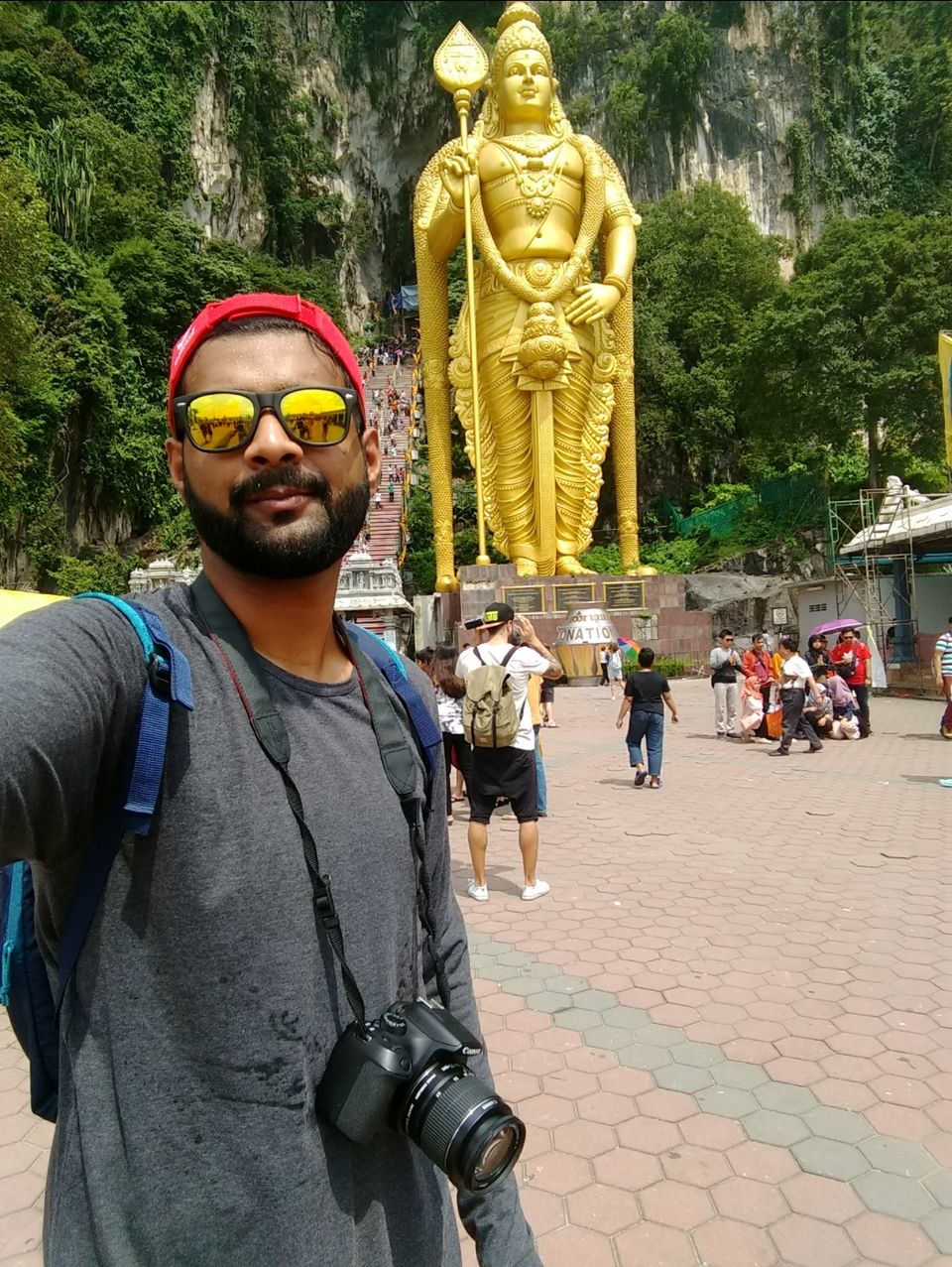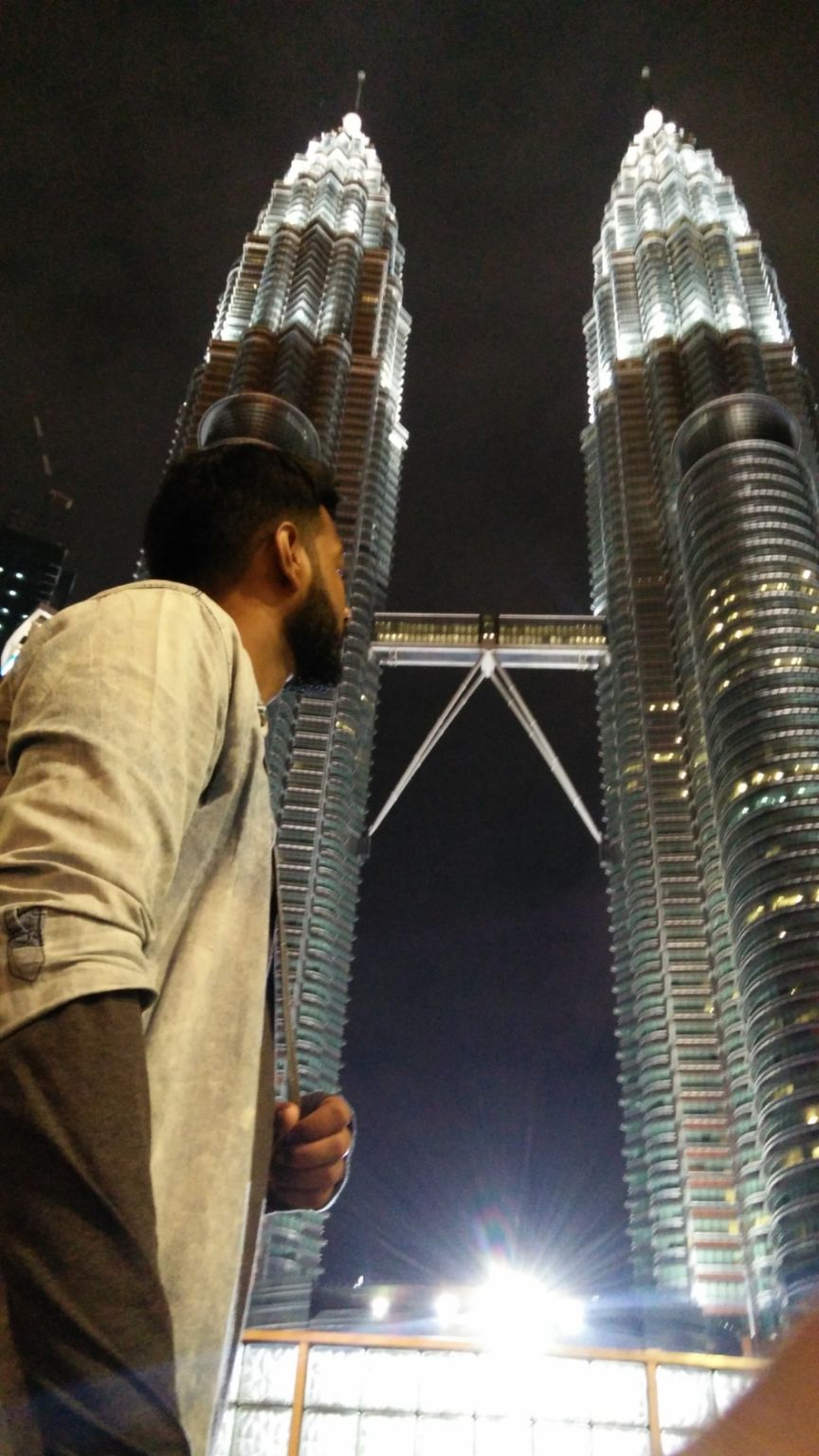 Merdeka Square and Street Shopping!
It was the last afternoon as we had our flights back to India later that evening.
We checked out of the hostel and kept our luggage just so as we could quickly grab them while finally departing for the Airport.
We went to the nearby market to shop a little and visited merdeka square nearby. It was very hot in the afternoon.
We had this lunch in a south indian restaurant nearby our hostel which was literally amazing.
And finally grabbed our bags took the metro to TBS and finally the bus to Airport!
Flew back to Bhubaneswar later that evening!
Expenditure
₹6500+2000 ( Visa and Tickets)
So remaining money I had 750 Ringgits(₹11500)
Out of which I spent 100 Ringgits on accomodation
250 Ringgits on food.
And remaining 400 Ringgits were quite sufficient for transportation and Renting scooters!
Bus and ferry rides are cheap and comfortable, avoid local taxis and book Uber and Grab.
One mistake which we did was that we didn't take a internet connection so we got lost due to the lack of GPS quite a lot of time. I would suggest to take sim card for sure!
Grab and fill your water bottle wherever you can as it will cost you couple of bucks everytime you buy a bottle.
Manage your money well according to the no.of days and activities left in your trip.
Malaysia is clean and beautiful! All the people I met said it was better alternative to Thailand and cheaper alternative to Singapore! It's definitely worth visiting as the the people are good and it's very safe all around!
Air Asia gives very cheap tickets(cabin luggage only which is quite sufficient to pack clothes for a week or 10 days) to Kuala Lumpur from selective cities in India like Bhubaneswar and Jaipur and anyways it's just maybe a thousand or two more from other cities. It's a perfect place to visit in your first abroad experience!
P.S - pack more of t-shirts and shorts and travel light and leave the denims back at home. 🤙