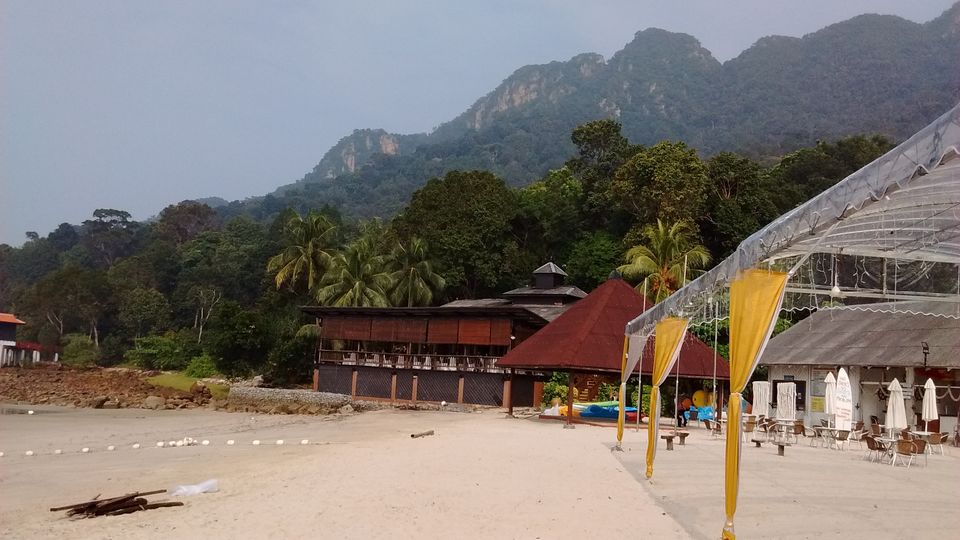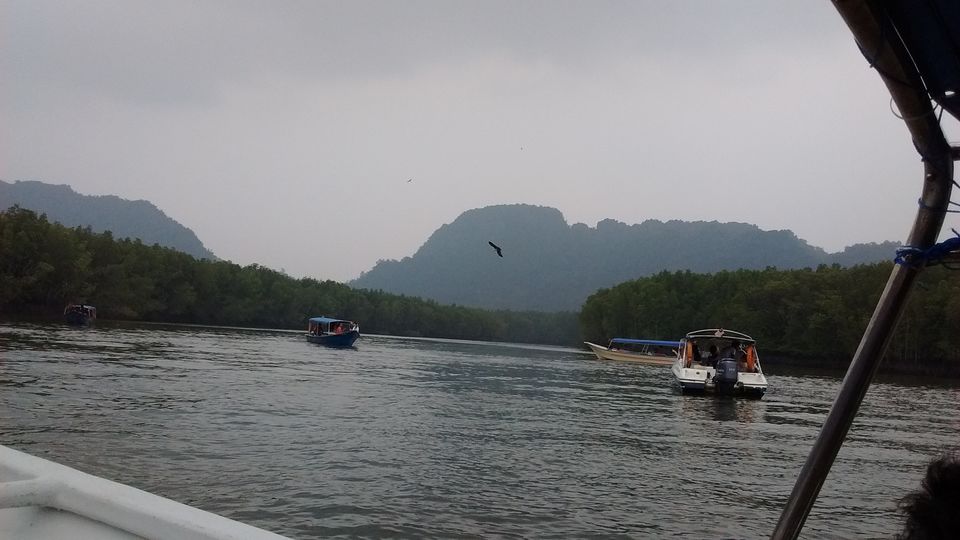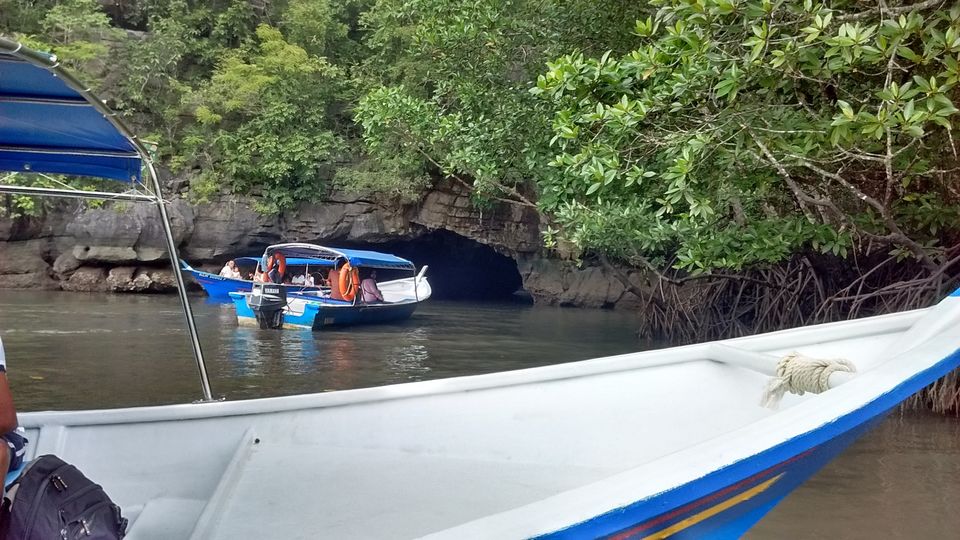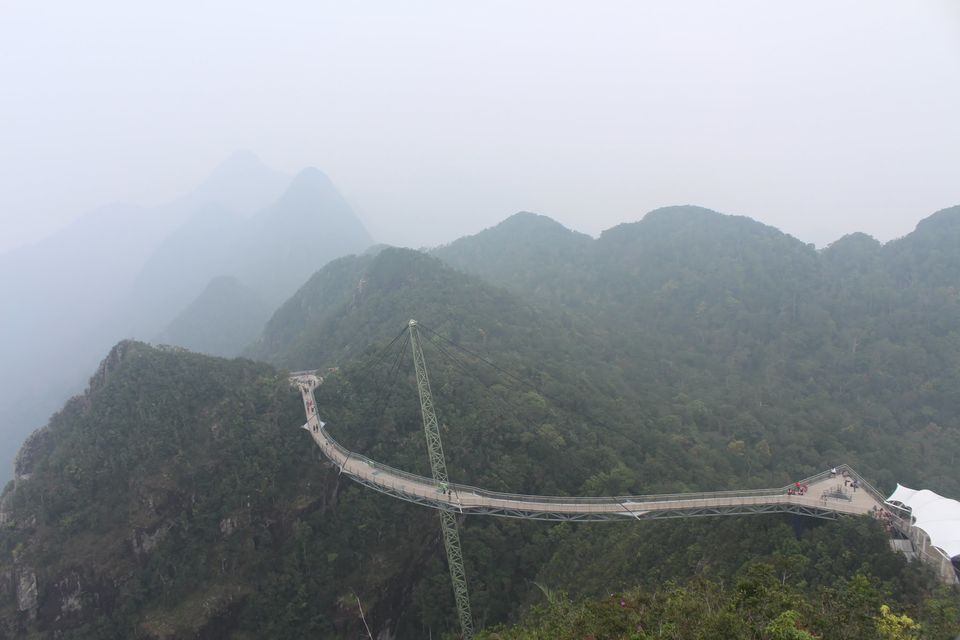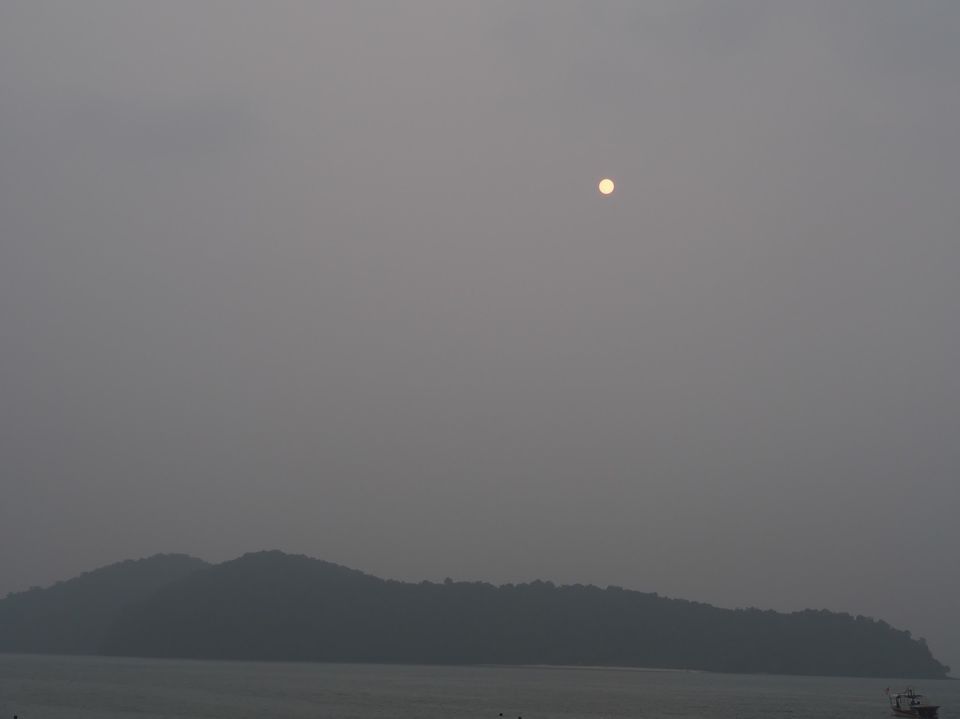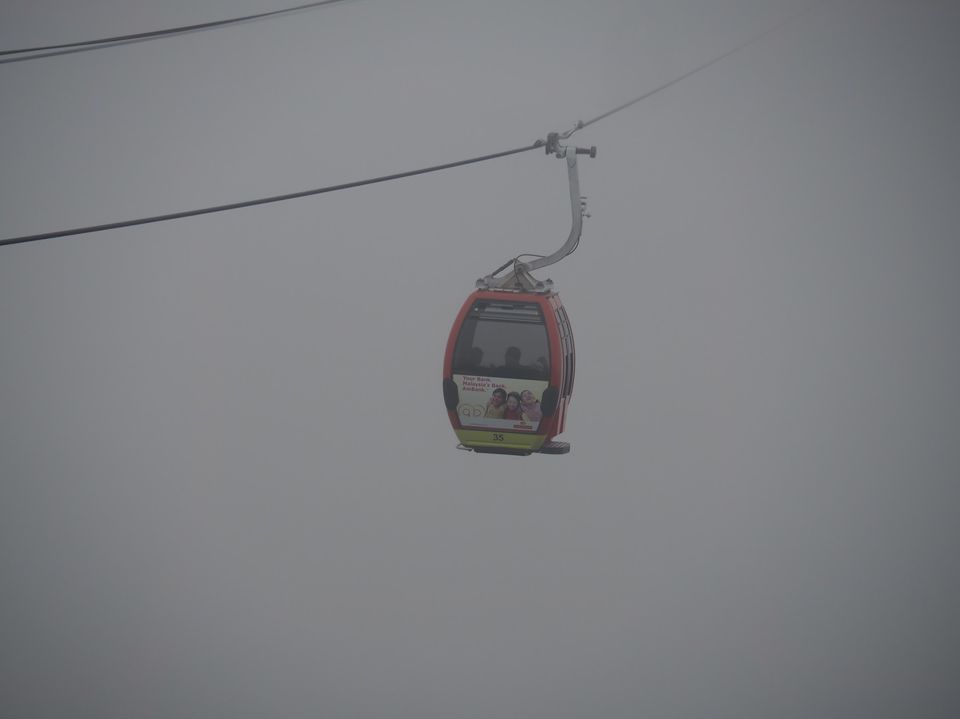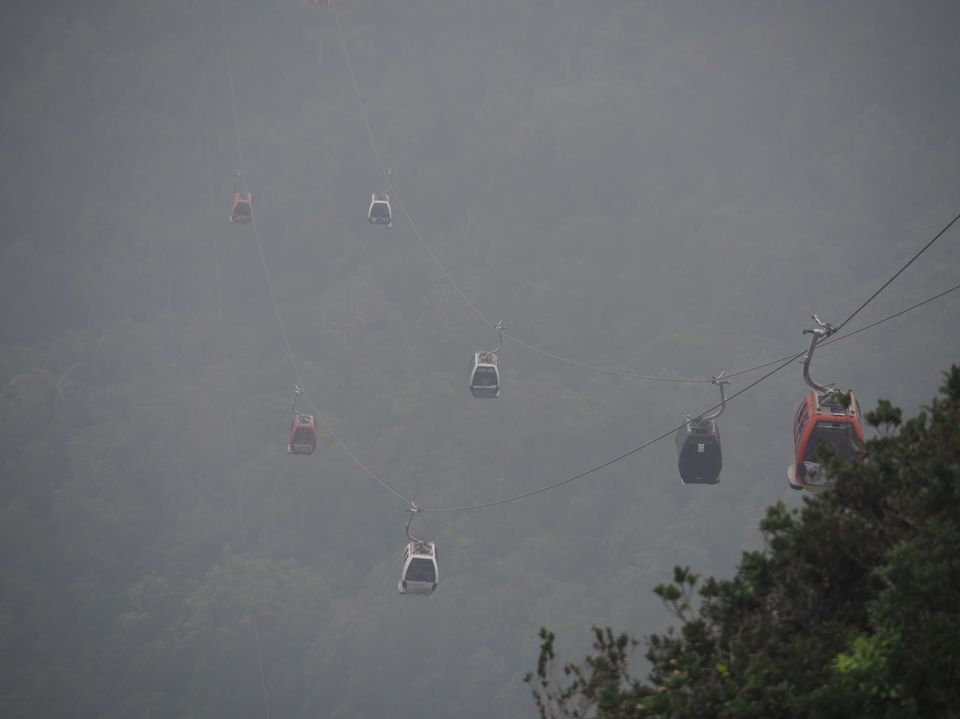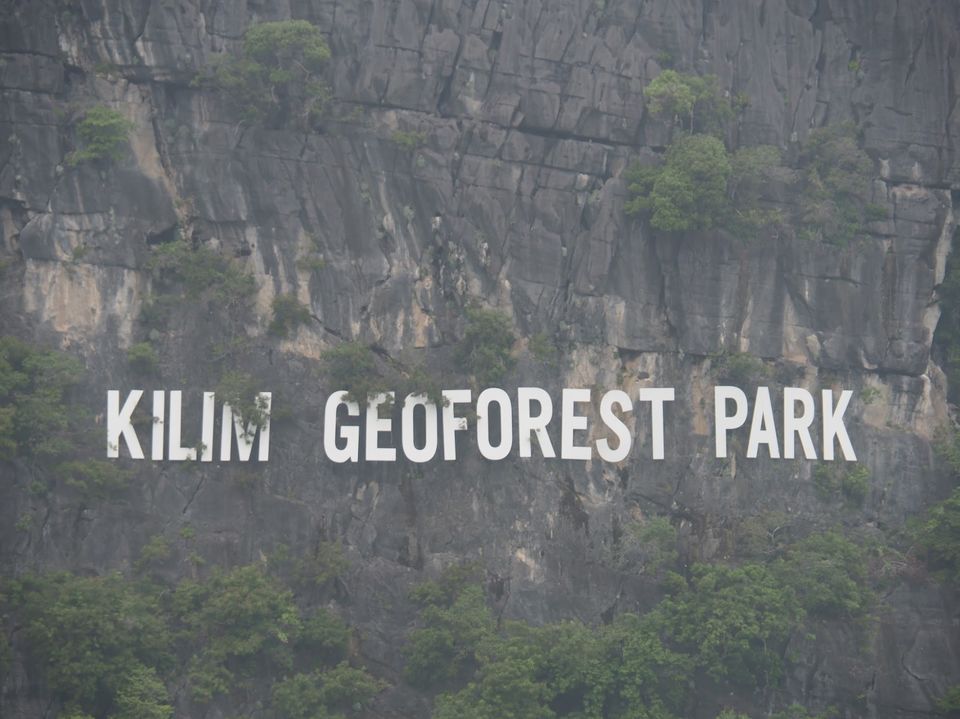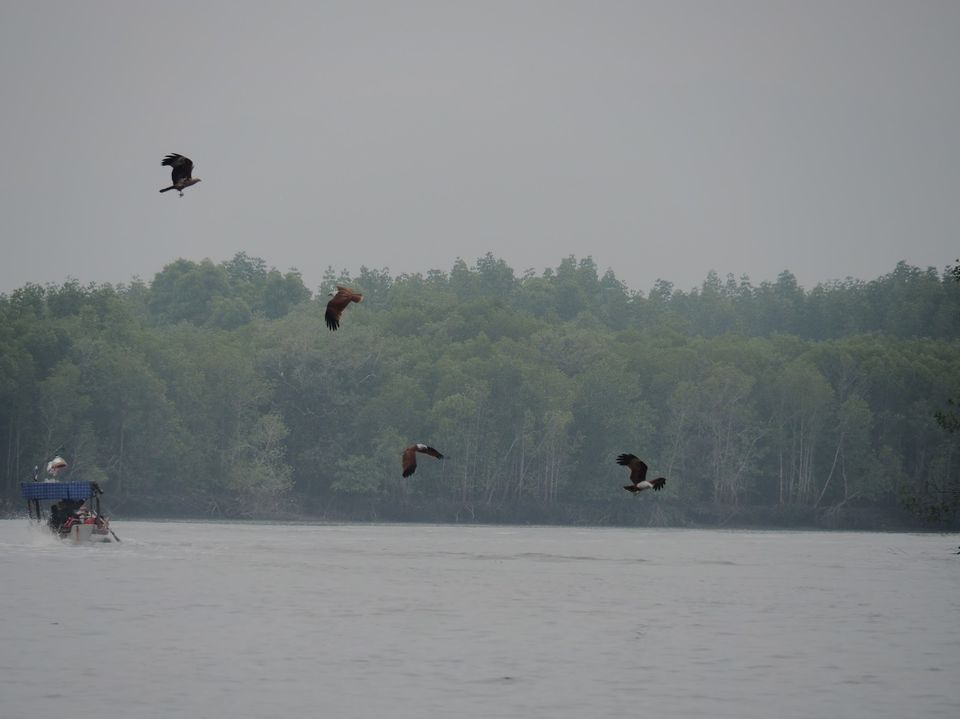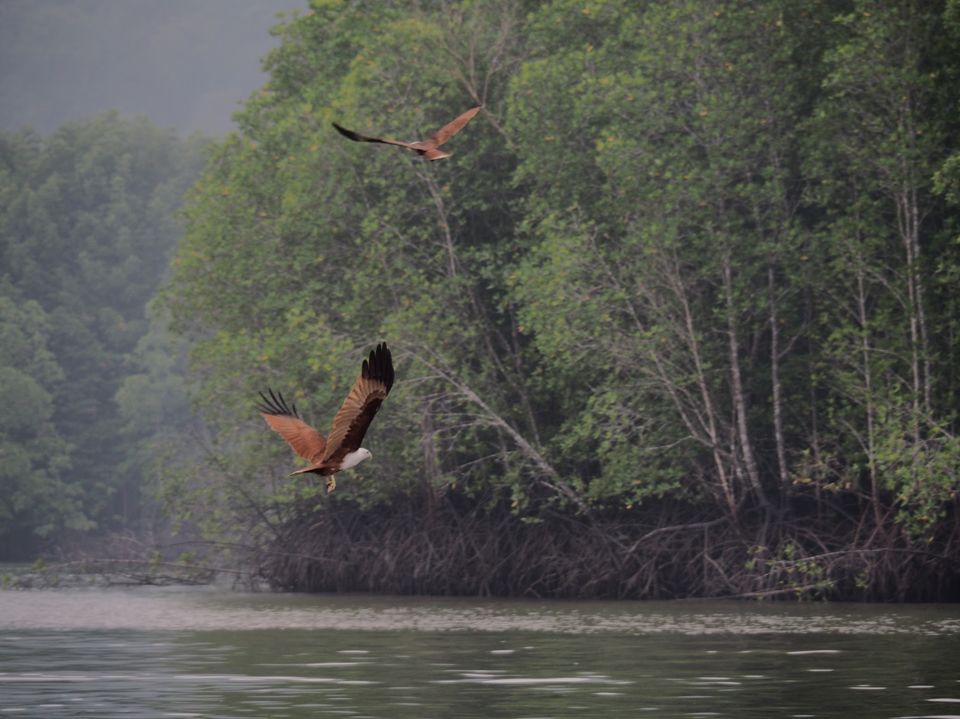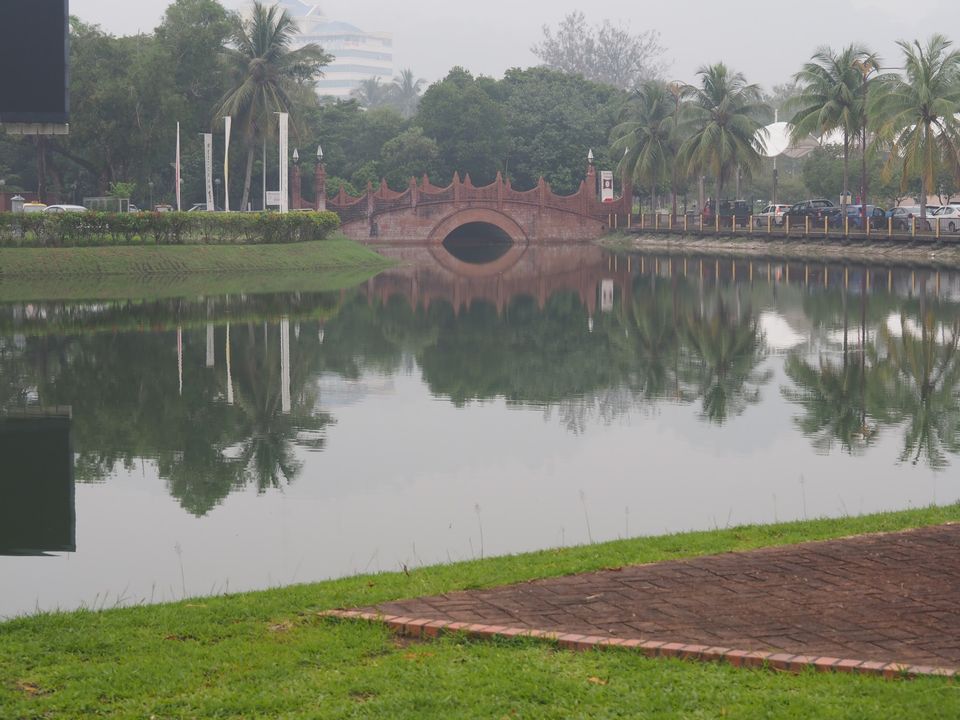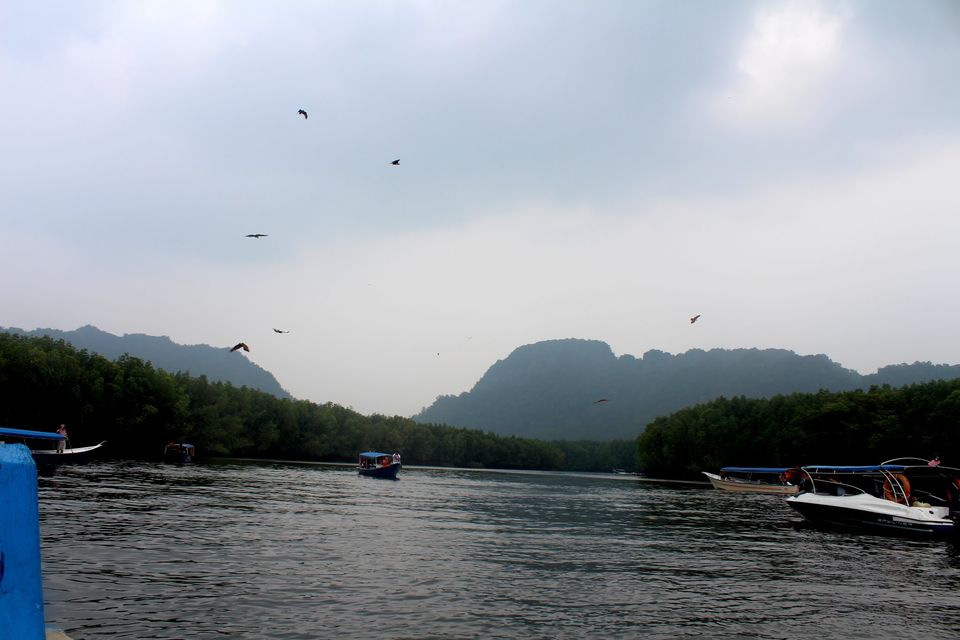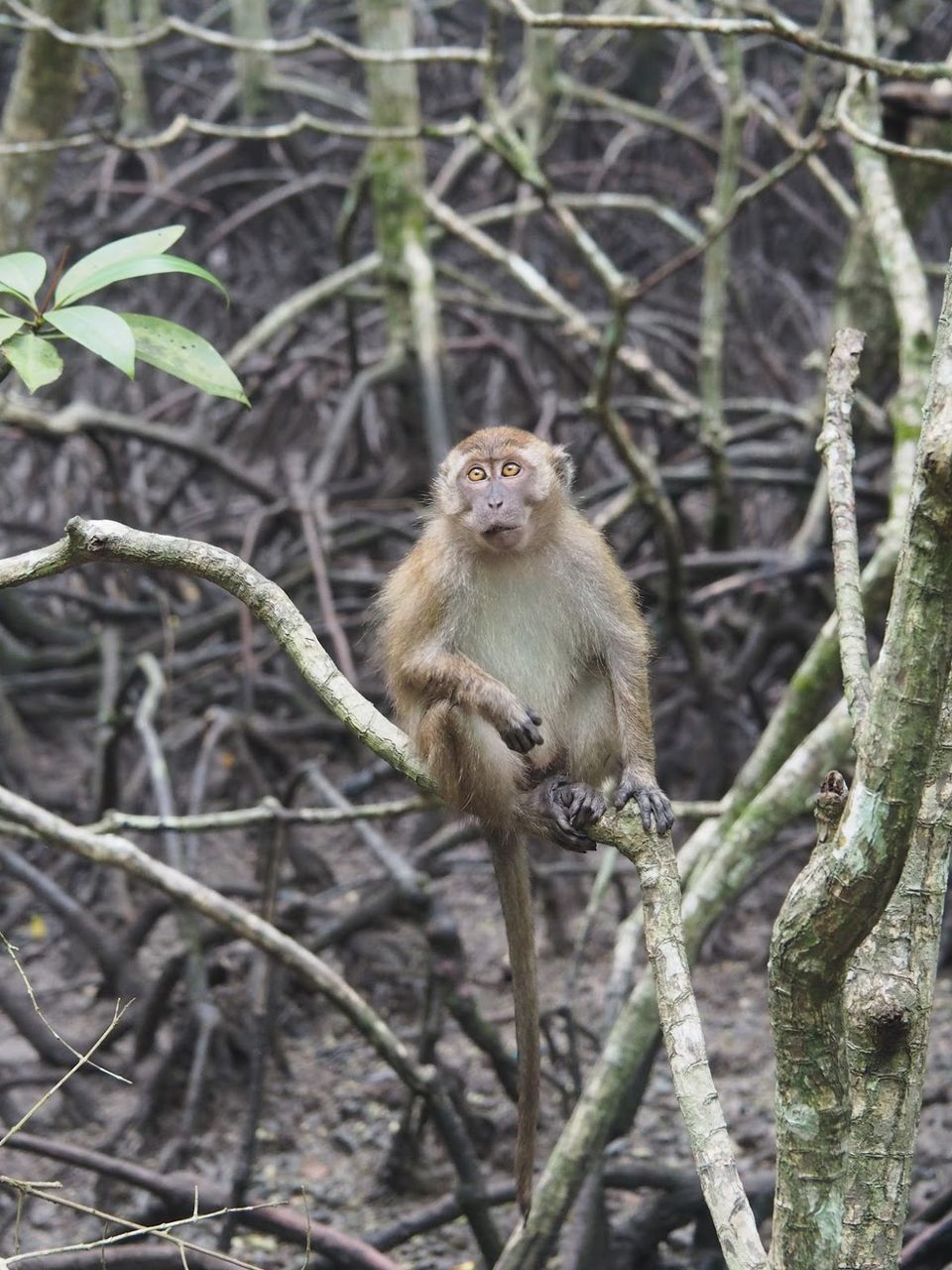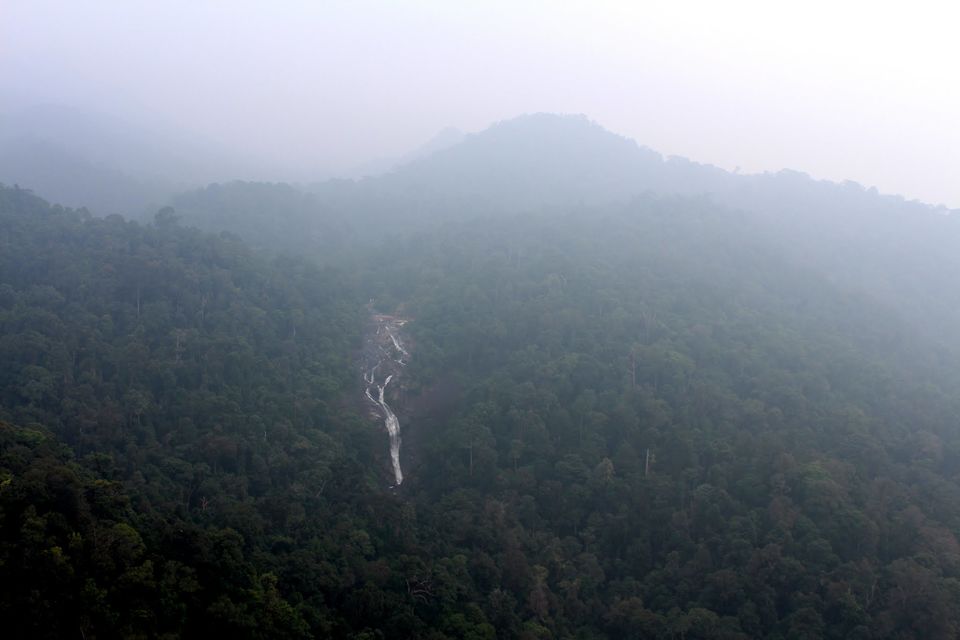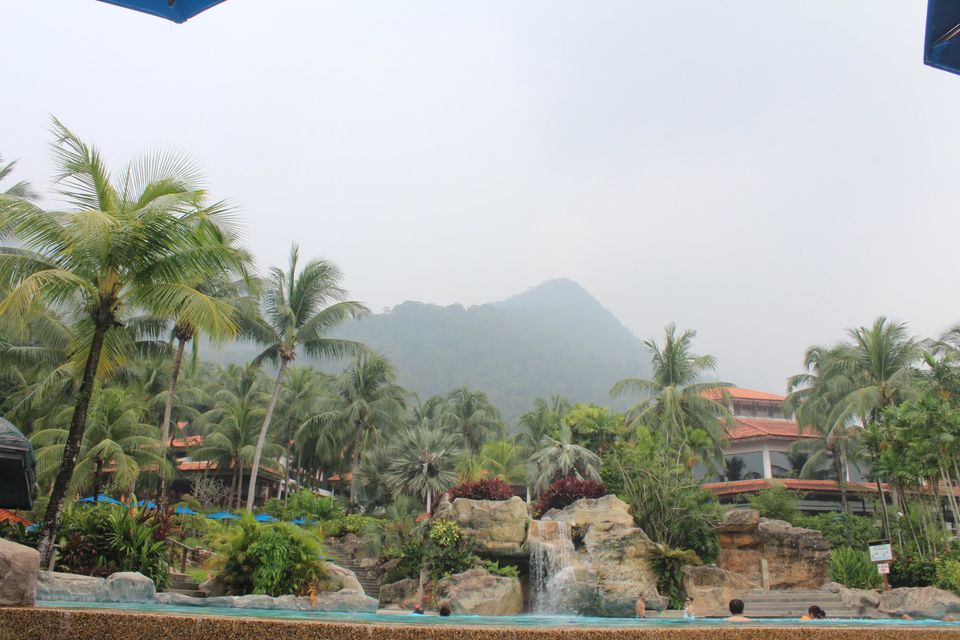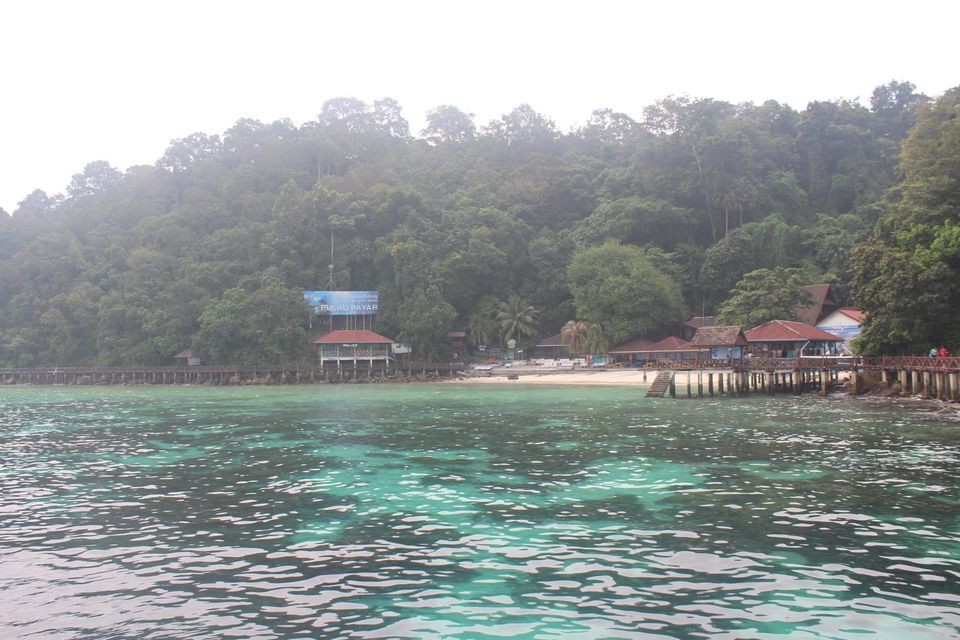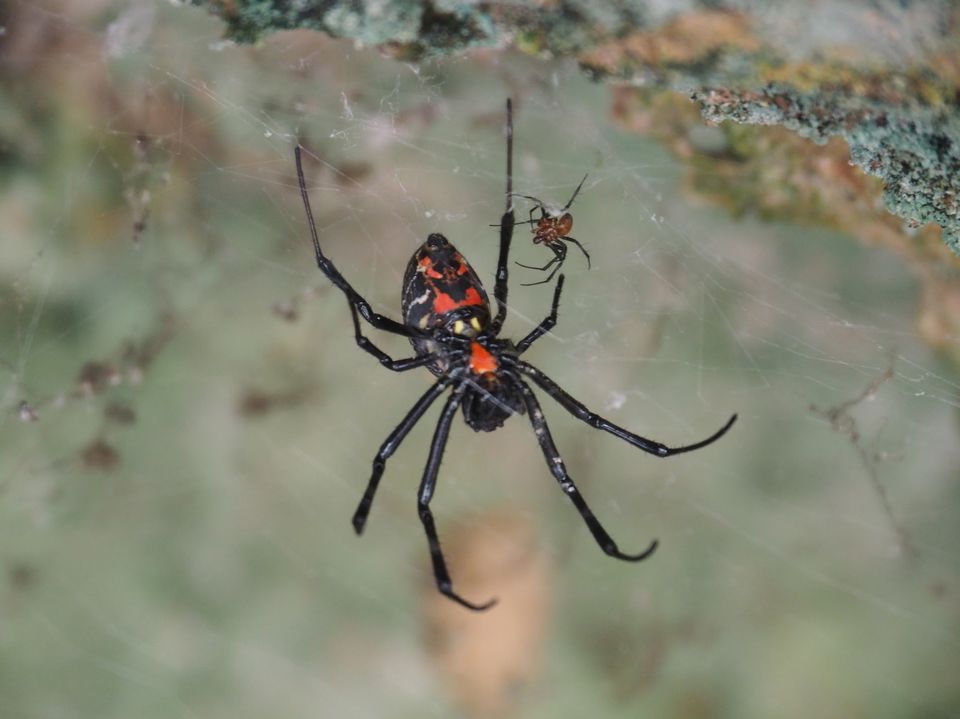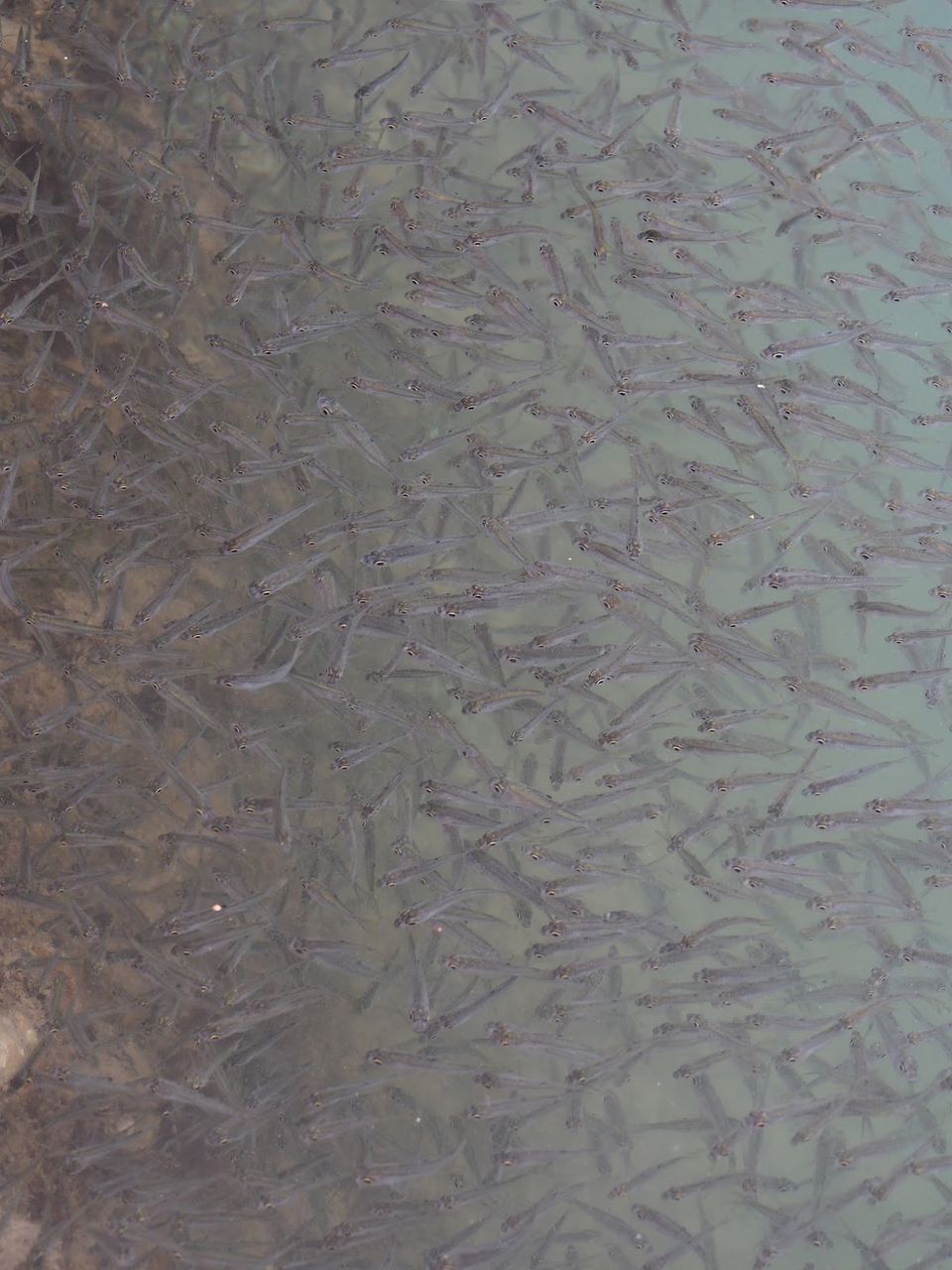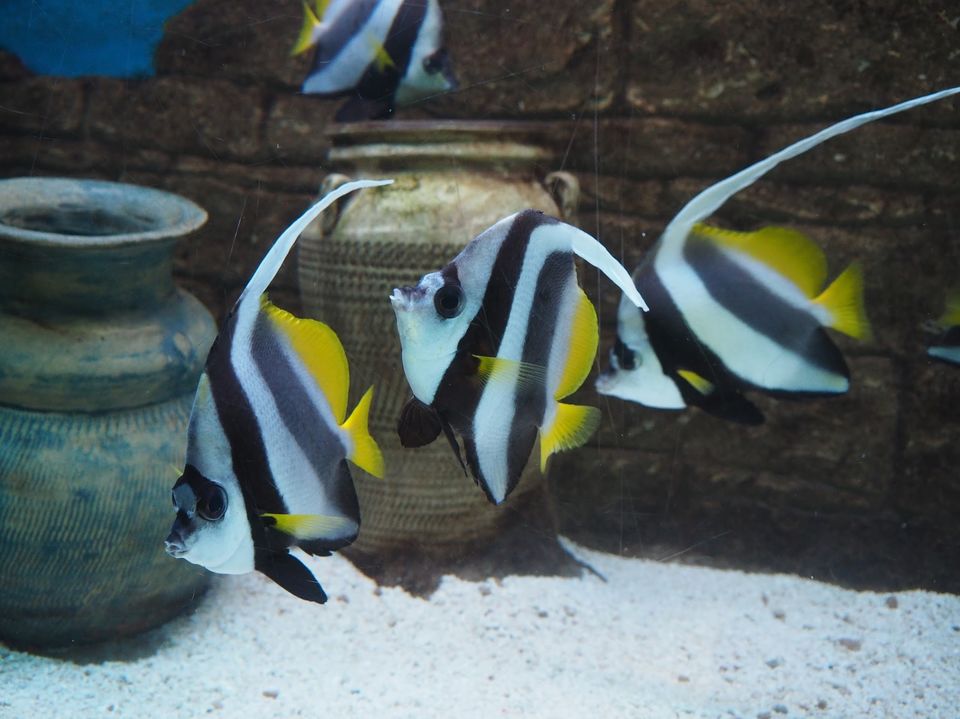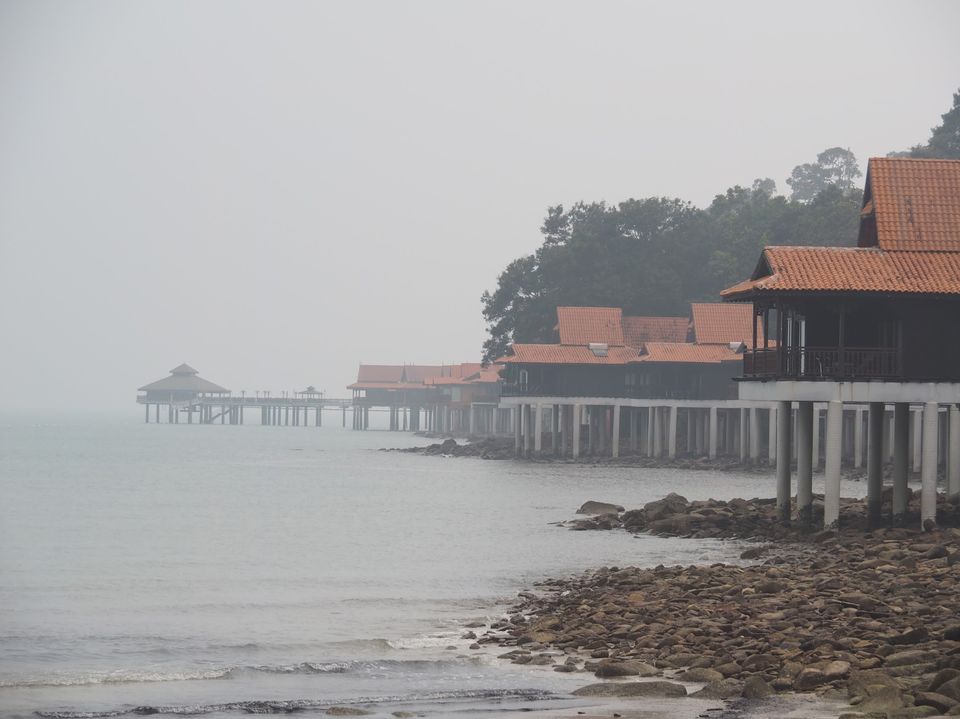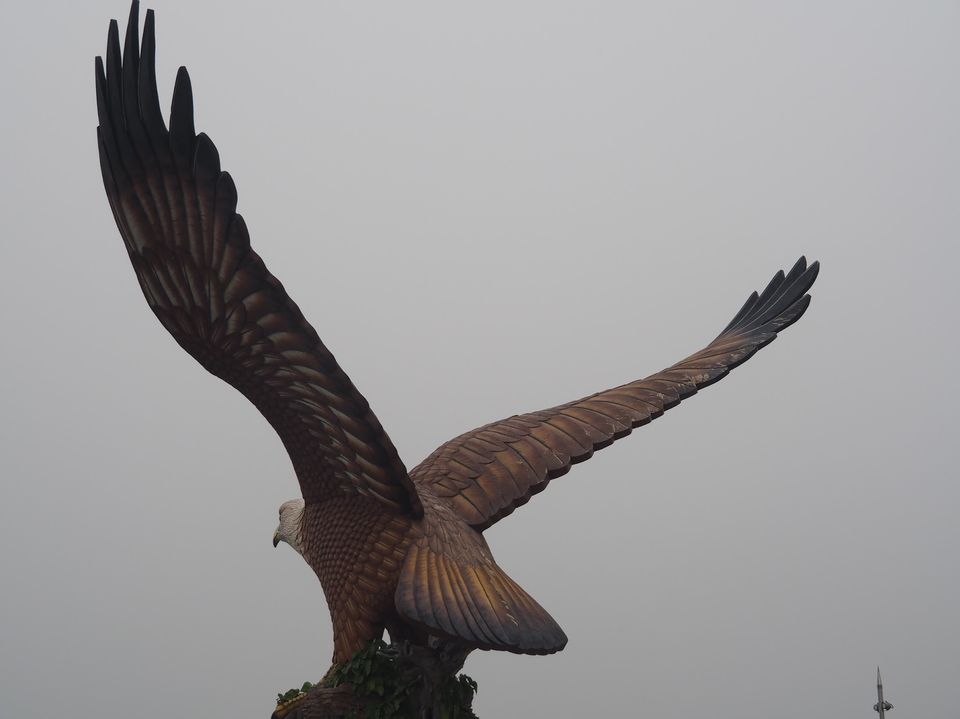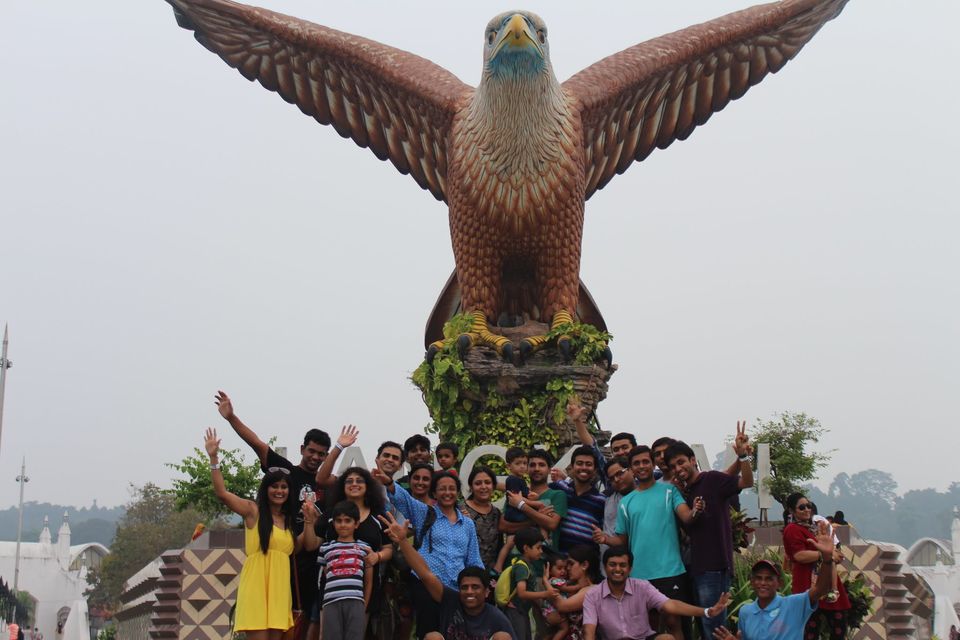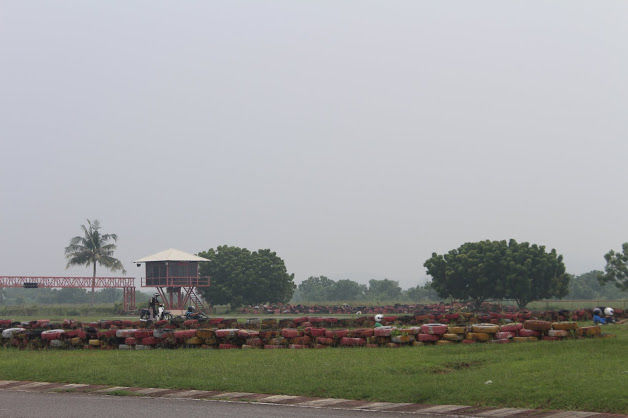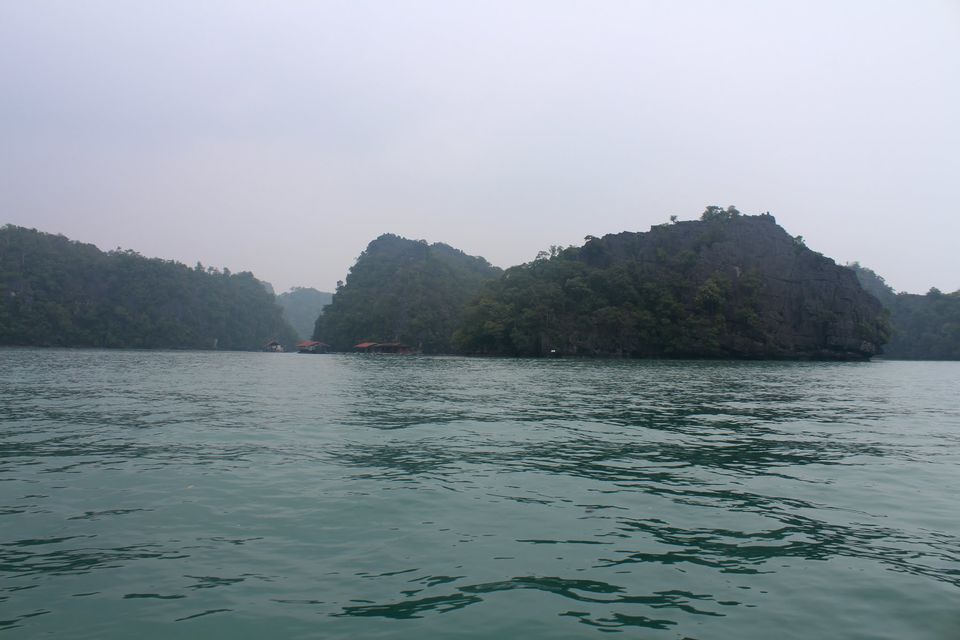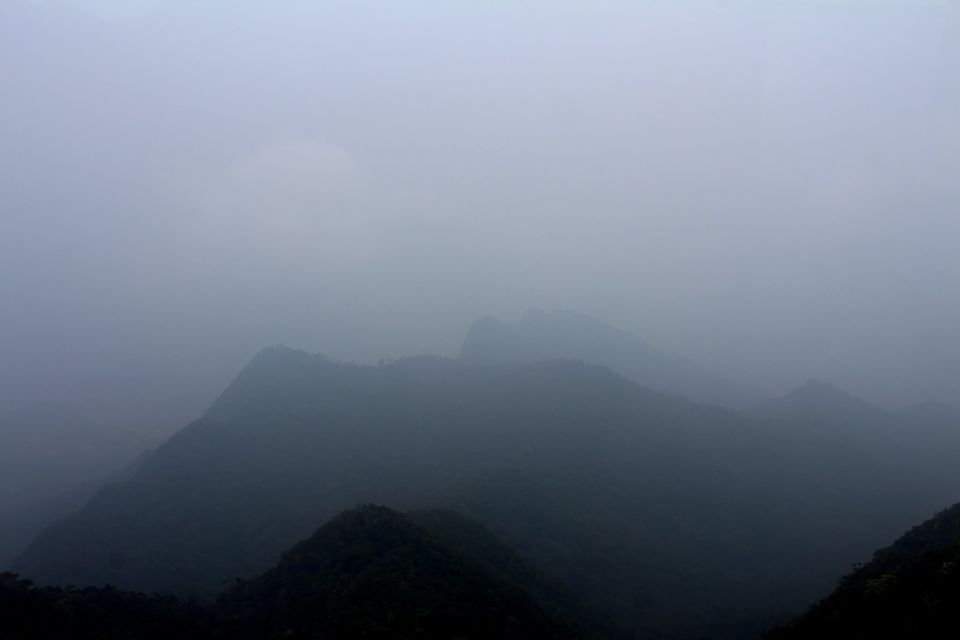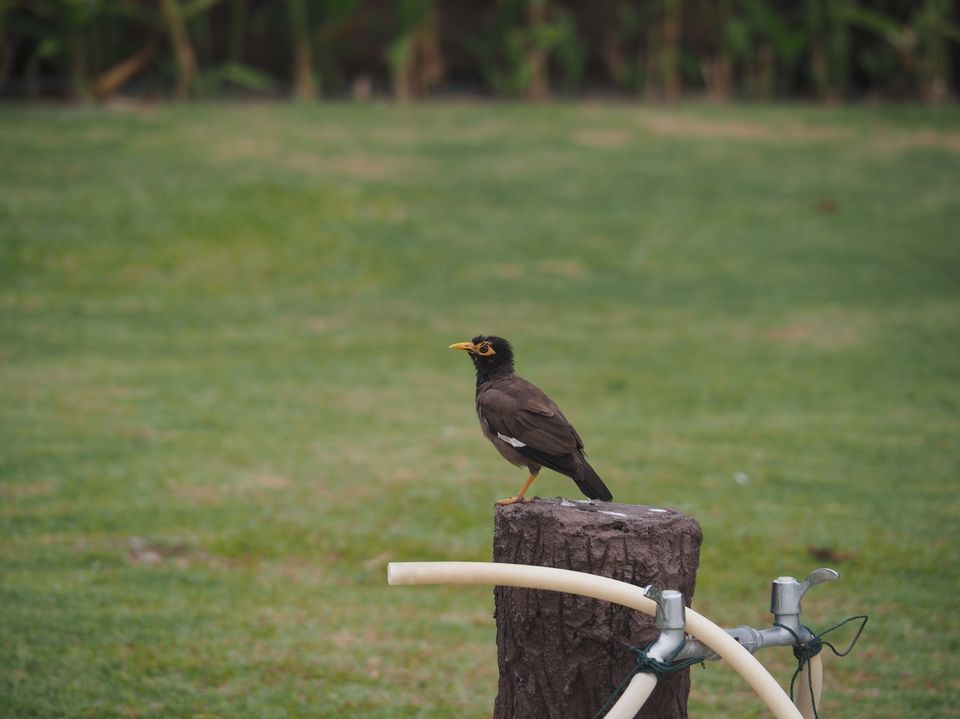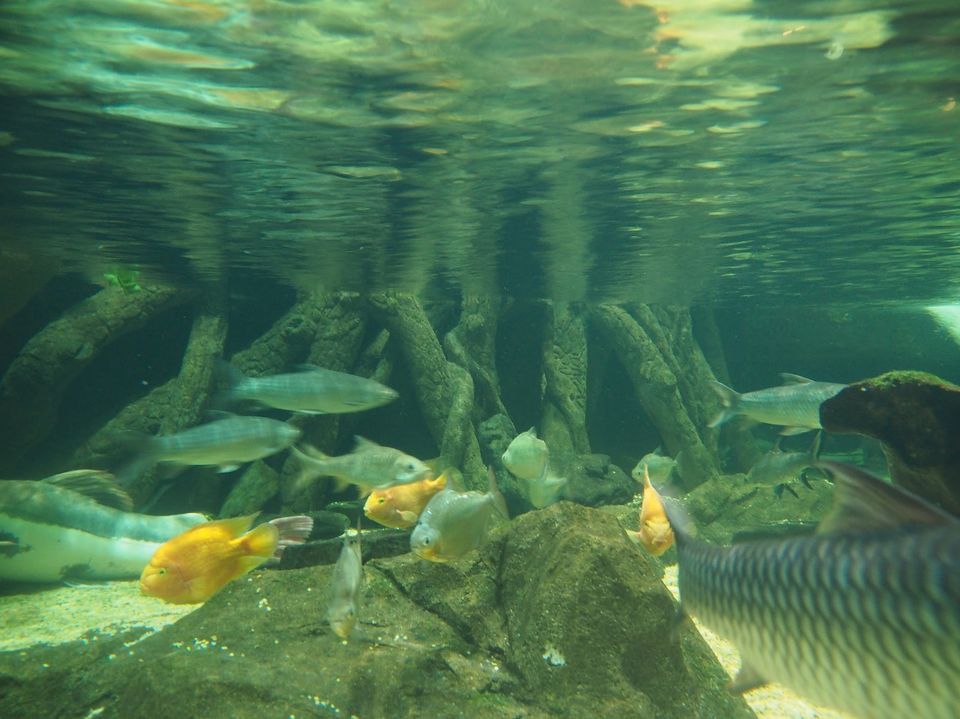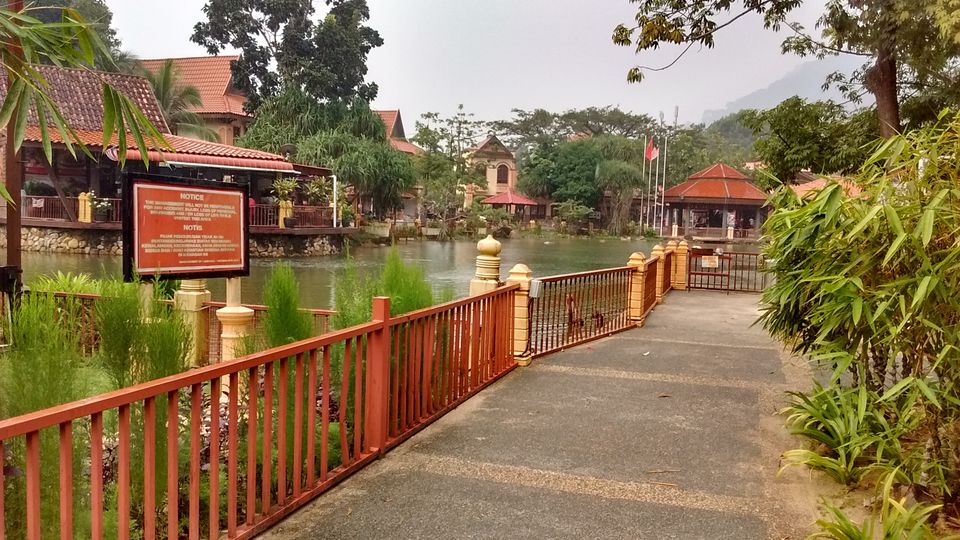 Langkawi is called the jewel of Kedah, and indeed it did turn out to be one, offering the best of many worlds: beautiful beaches, world class infrastructure, mangroves rich in flora and fauna, ultra-cheap duty-free shopping and fascinating legends. This was my first trip outside India, and it was worth the experience.
Langkawi is a cluster of 99 islands in the azure Andaman Sea, some 30 km off the mainland coast of northwestern Malaysia. The islands are a part of the state of Kedah, which is adjacent to the Thai border. It has been given a World Geopark status by UNESCO, with home to 3 World heritage sites. It has lovely white sandy beaches, crystal clear waters, a mountainous interior and an incredible natural ecosystem. It should surely a must visit island in any of your trips to South East Asia!
This was a premeditated 4 day trip. I had a connecting flight booked on Friday morning from Bangalore to Langkawi via Kuala Lumpur. Being super excited about my first international trip, I ensured I had kept everything I needed to enjoy and capture my trip. I was also a bit excited on the very thought of travelling through an international flight, and that being Malaysian Airlines made it even more fun.
I reached the Airport on time, met my friends and colleagues with whom I was to travel, and boarded the 5 hour flight to Kuala Lumpur. It was a very pleasant experience. Their service was quite good, I liked the food, watched the long pending Avatar movie, and finally took a good nap till I reached the Kuala Lumpur Airport. It really felt nice and exciting to be in a foreign country for the first time. I just could not wait to reach the island paradise. Within an hour, we boarded the next flight, and there we were - Langkawi, the stunning and beautiful island!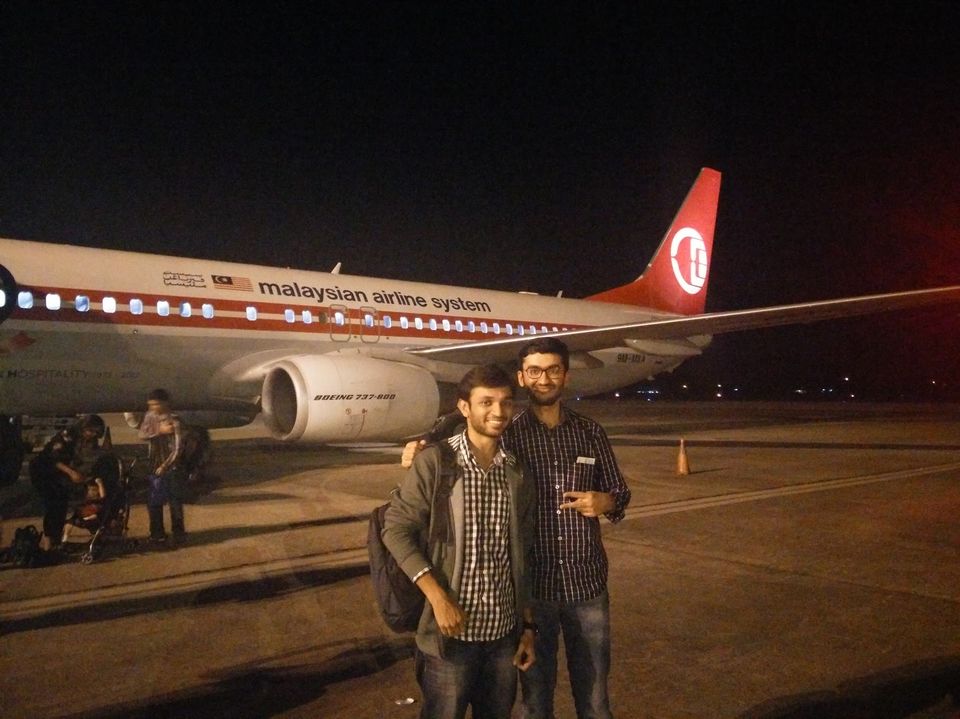 We stayed in Berjaya Hotel and Resort, and we were literally blown away by the beauty of the place. We stayed in the rainforest chalet, which was a tree house in the midst of thick green forests. It almost felt like blended in nature. The resort had a pool with waterfalls facilitated with pool side bar, and also a clean private beach ideal for surfing. I would strongly recommend this place for staying if you are a nature lover. We arrived late night at the resort, and having become so exhausted, slept off only to able to enjoy the next few days to the fullest.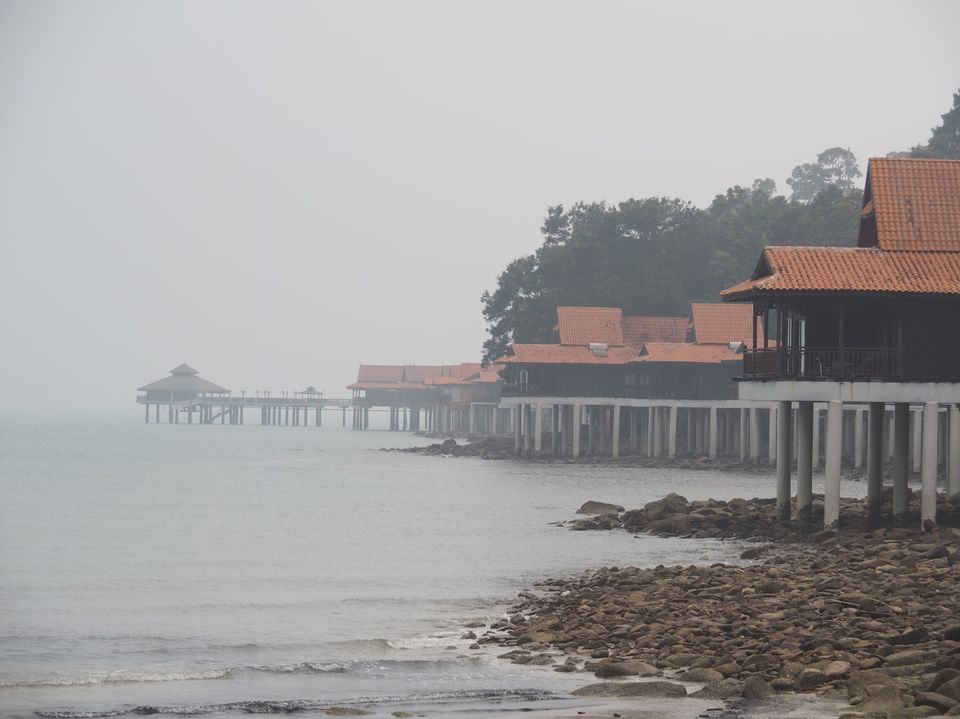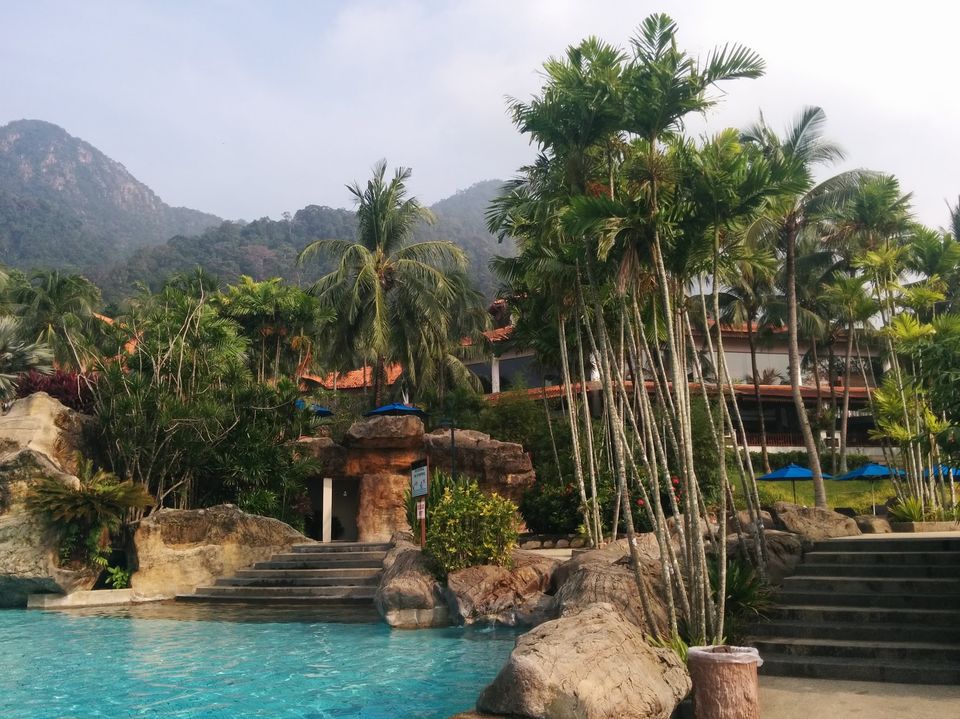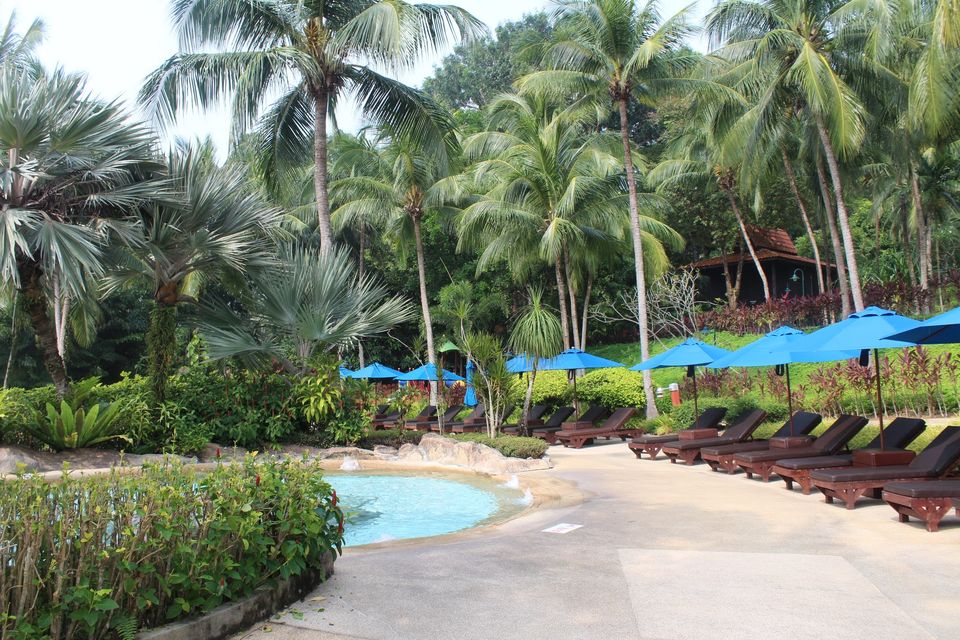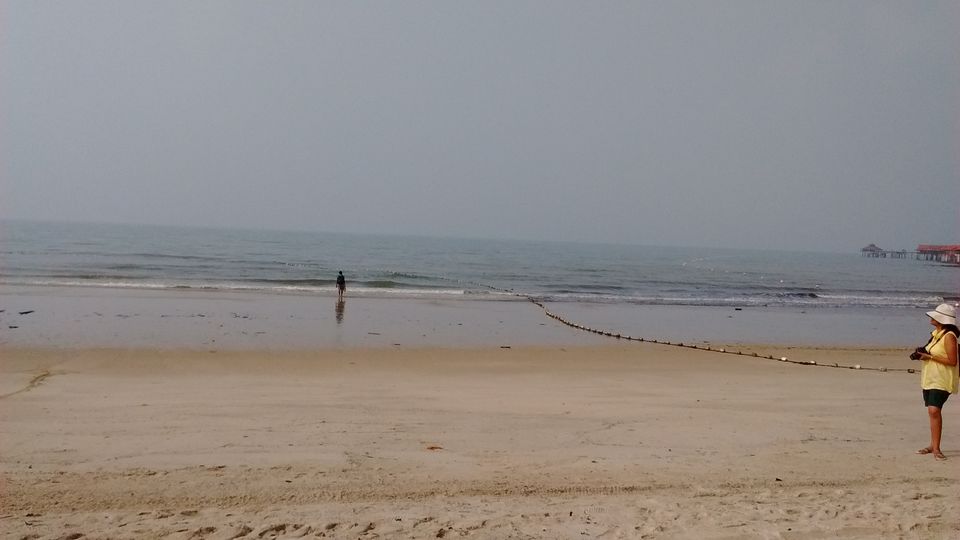 We started our day with a tour to the Kilim Nature Park which is almost an escape to another world. We got to see a beautiful mix of well-protected green mangrove forests, isolated white beaches and blue lagoons. As we cruised down the calm, winding river, we were stunned by  the wonders of the park's marine ecosystem, its flora and fauna and the natural inhabitants.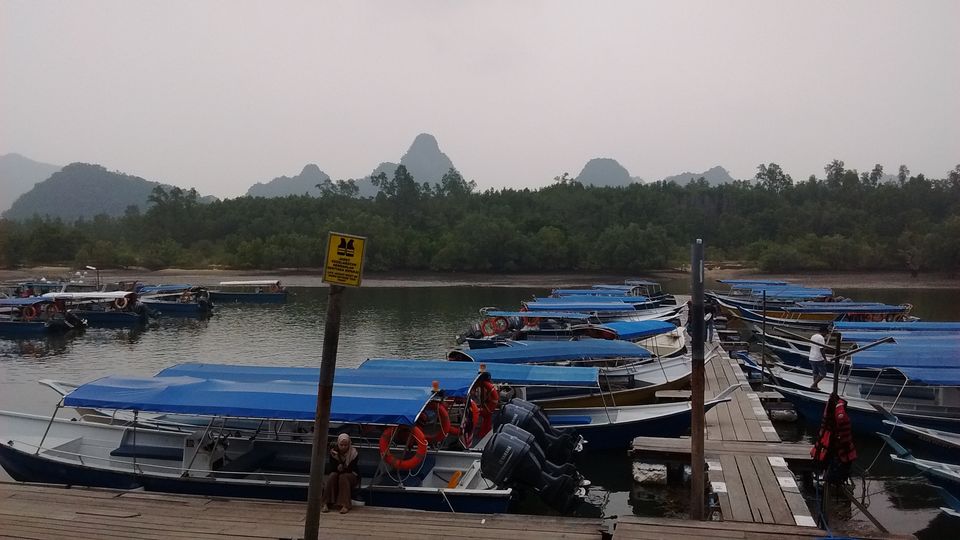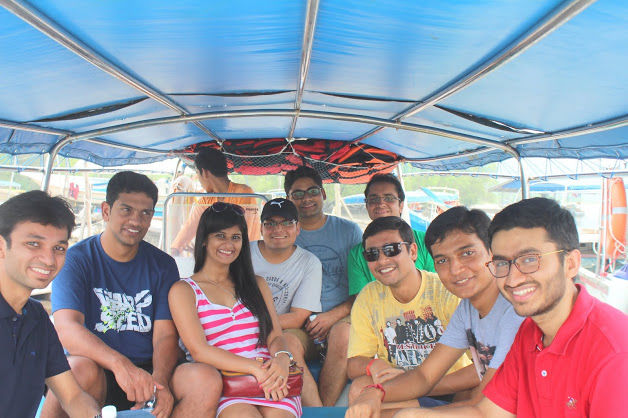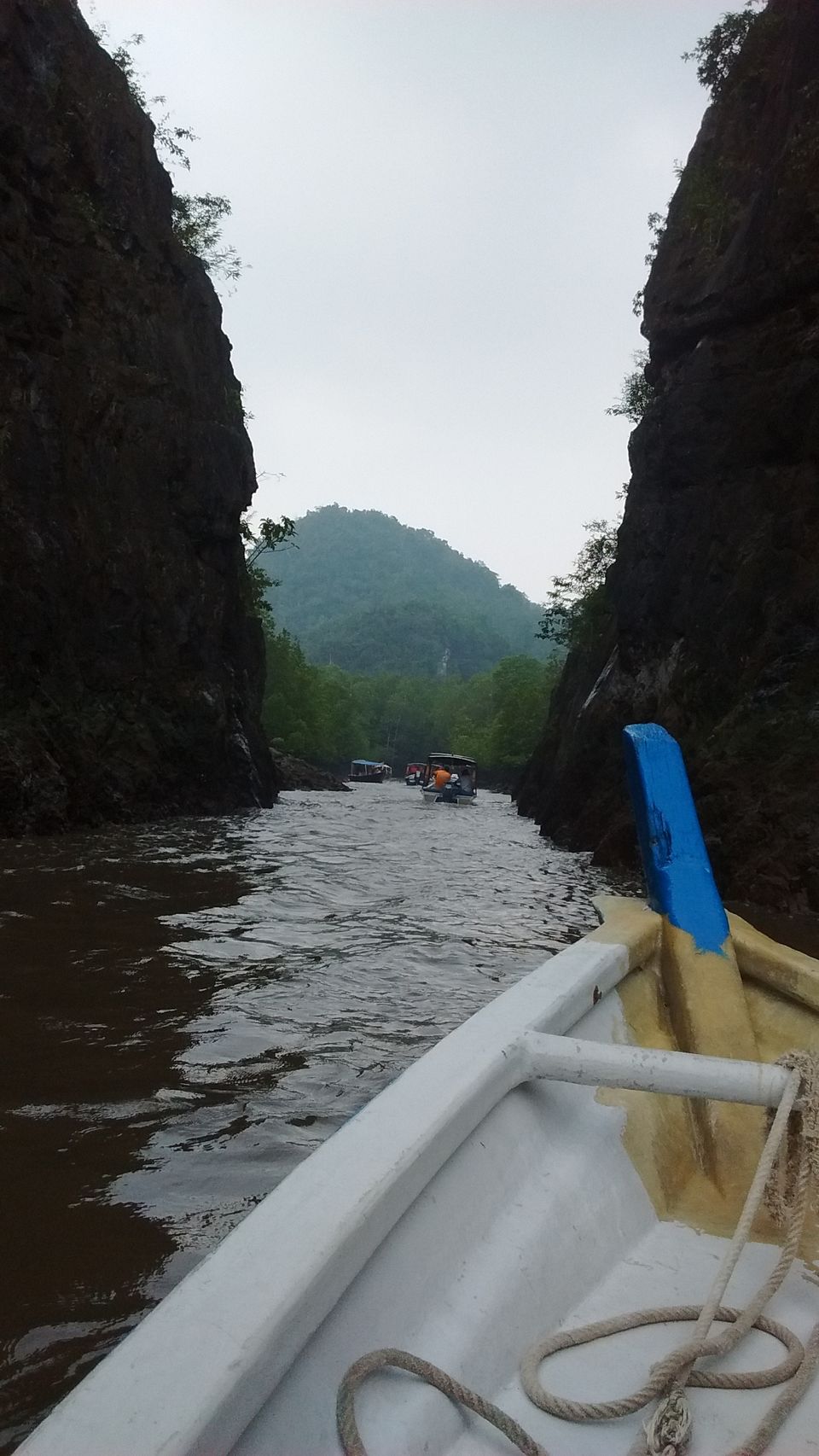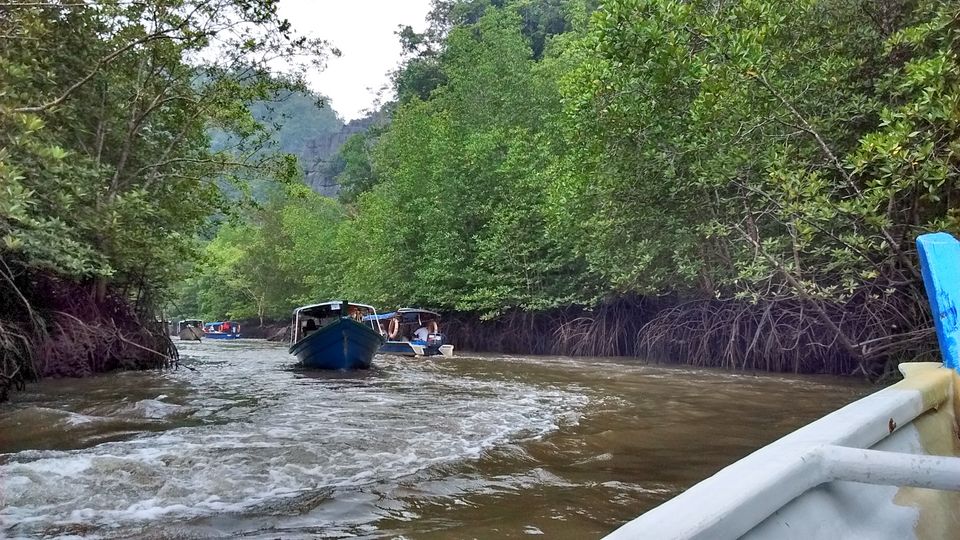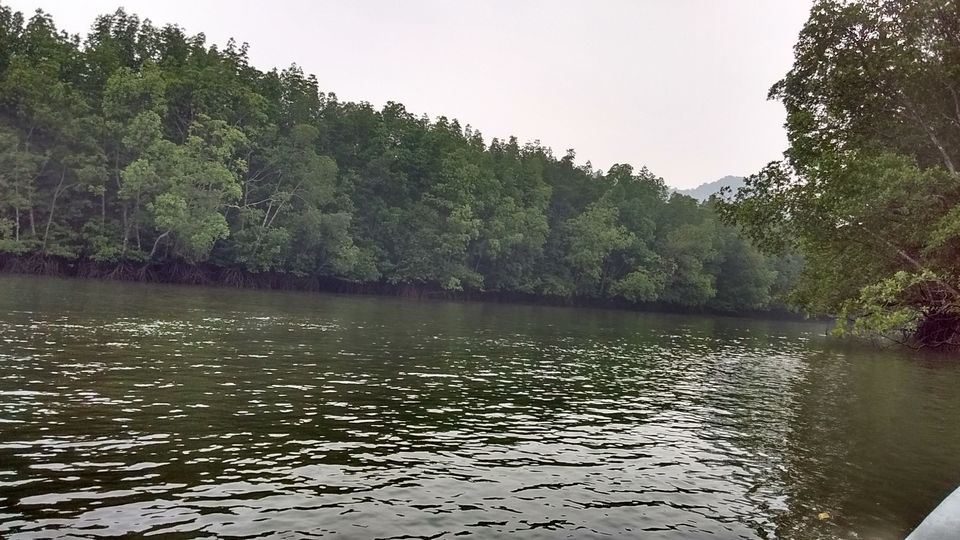 We stopped at a place in the river where we got a close breathtaking view of a number of Brown Eagles feeding on the fishes. There's this story behind it, that the male eagles feed on the fishes in the river in order to impress the females, and once any female eagle falls for it, they remain loyal to each other for their whole lifetime, even more loyal than human couples!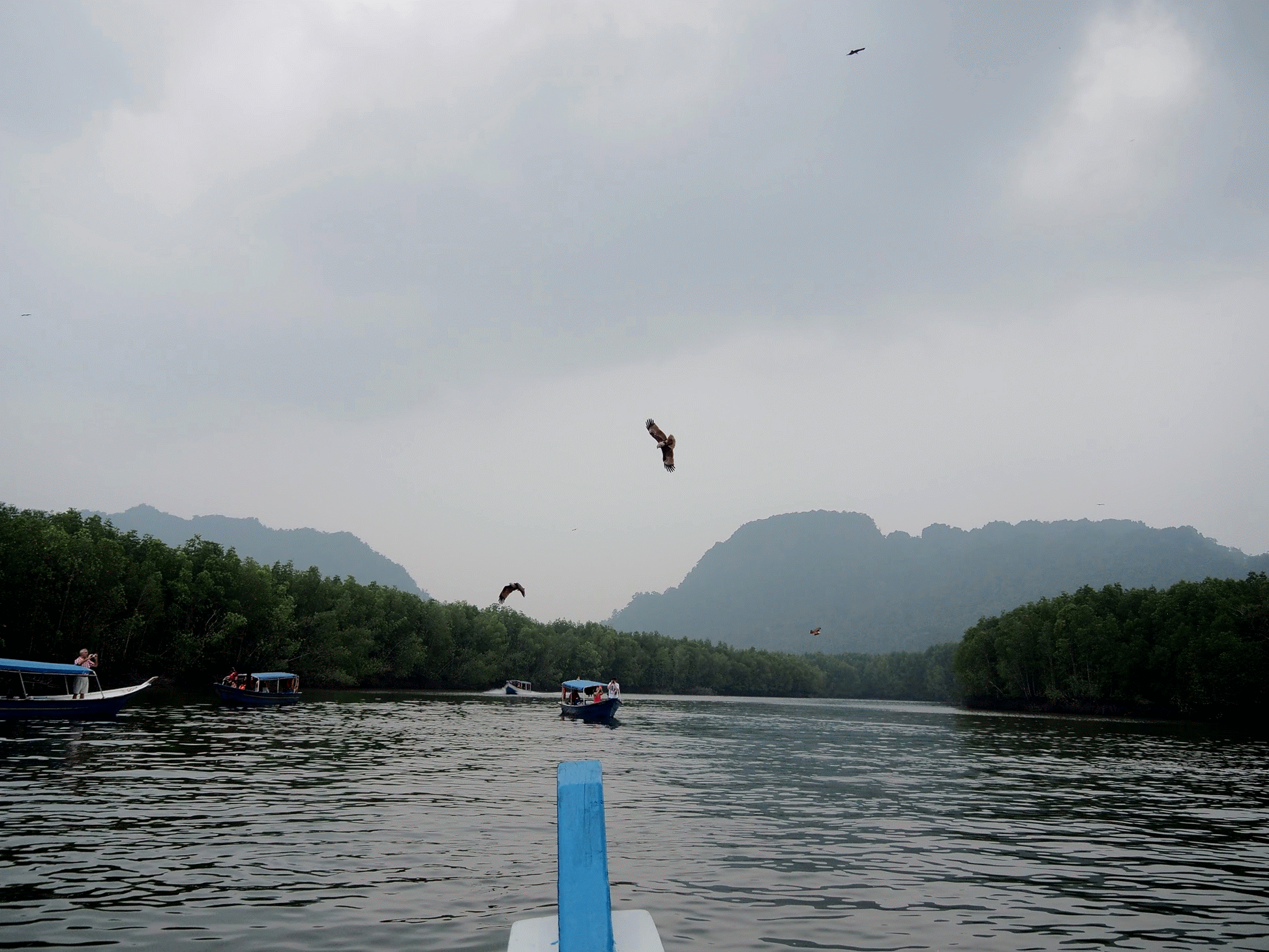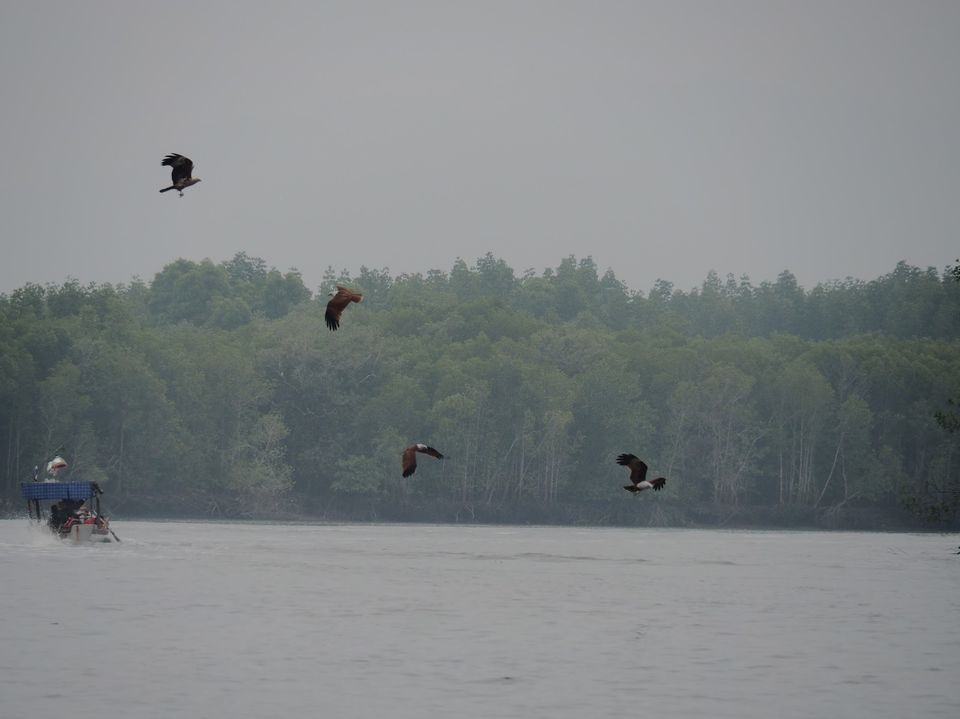 The view was definitely worth watching. I also enjoyed the scenic and spectacular views of unique limestone rock formations emerging from the floor of the mangrove swamp and seabed.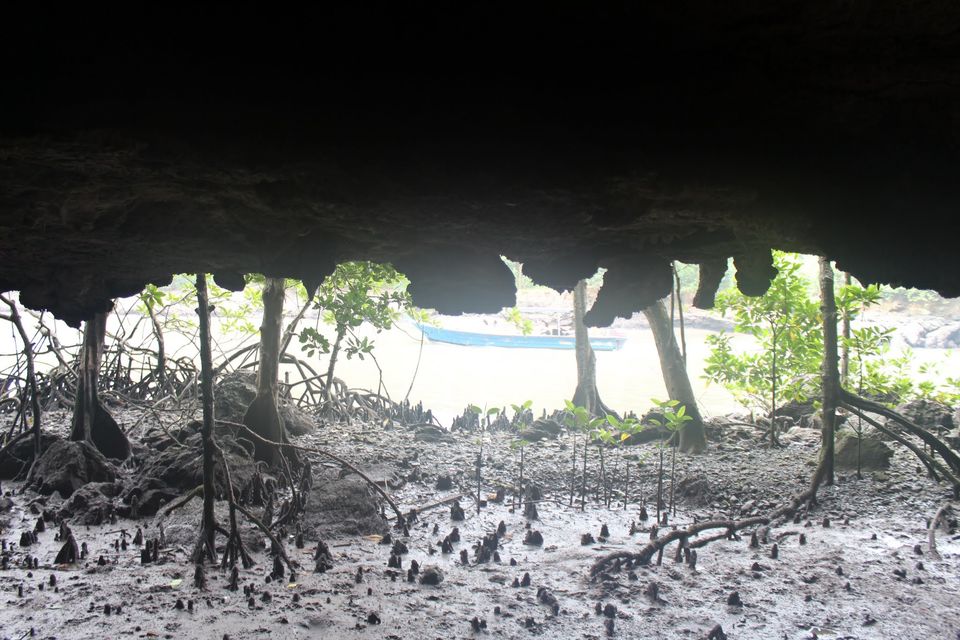 We also got to explore the Gua Kelawar (Bat Cave) seeped in fabled tales of mysteries and romance. The Bat cave was a bit scary but it was thrilling to have thousands of bats right over your head looking at you and making screeching sounds.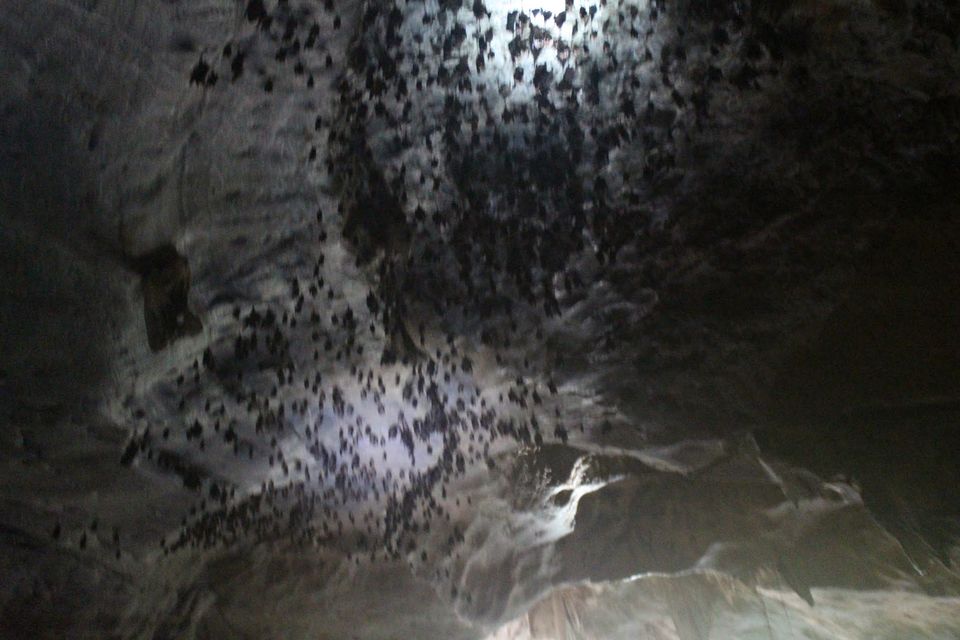 We finally went back to the ferry, continued exploring the natural forests in their ultimate beauty, till we finally broke into the ocean, surrounded by the blue waters all around. It was a great feeling, as everyone became silent and was lost in his own thoughts. In that silence, I could enjoy each and every moment, feel the cool and soothing winds gushing against my face, see the crystal clear wave ripples being formed as the ferry made its way through the blue green waters, and enjoy the scenic beauty in its most natural form, overwhelmed with the thought that this moment should never end and go on forever.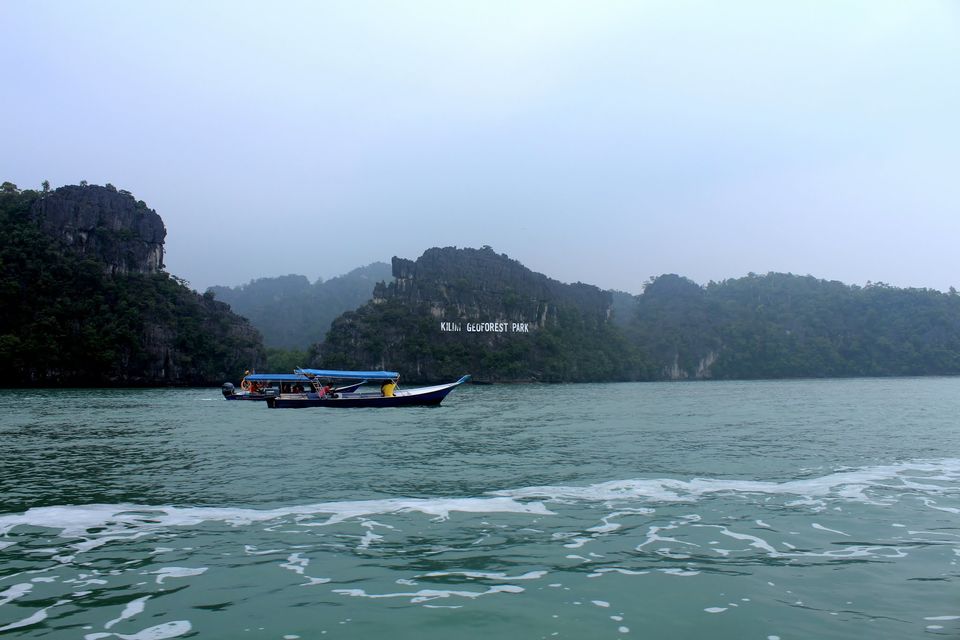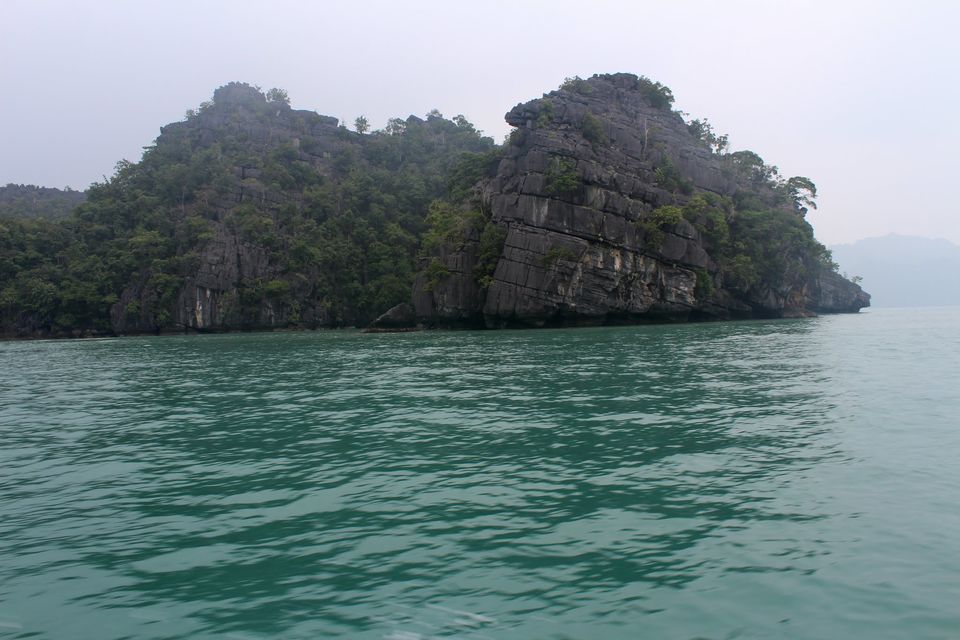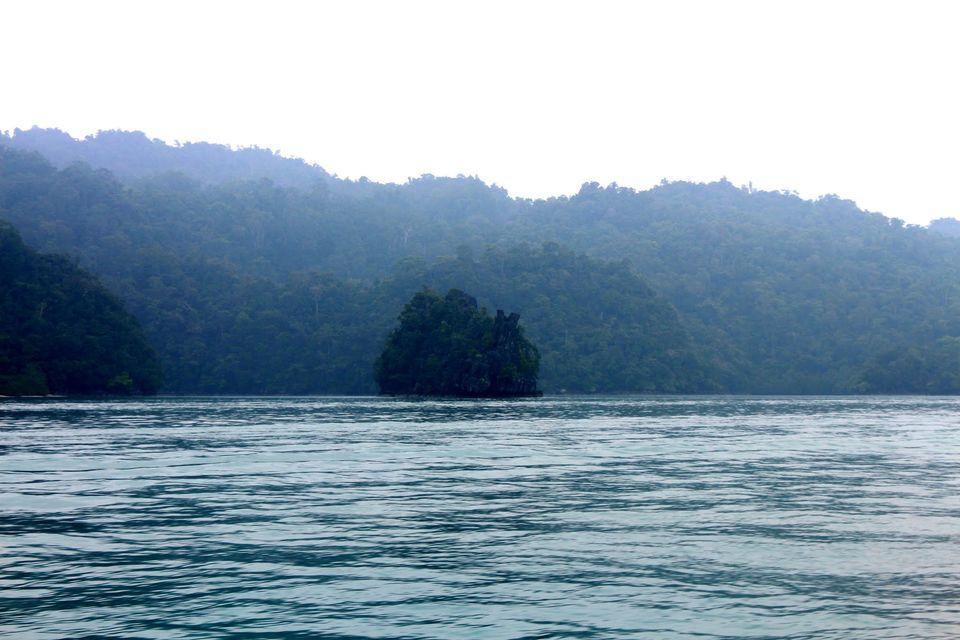 We finally stopped to watch the farming of fish in specialized farms in the open sea. Here we got to see some really large fishes being farmed only to be eaten later in a nearby floating restaurant - they even had sharks! The island offered some truly unforgettable sights and experiences on the day one itself!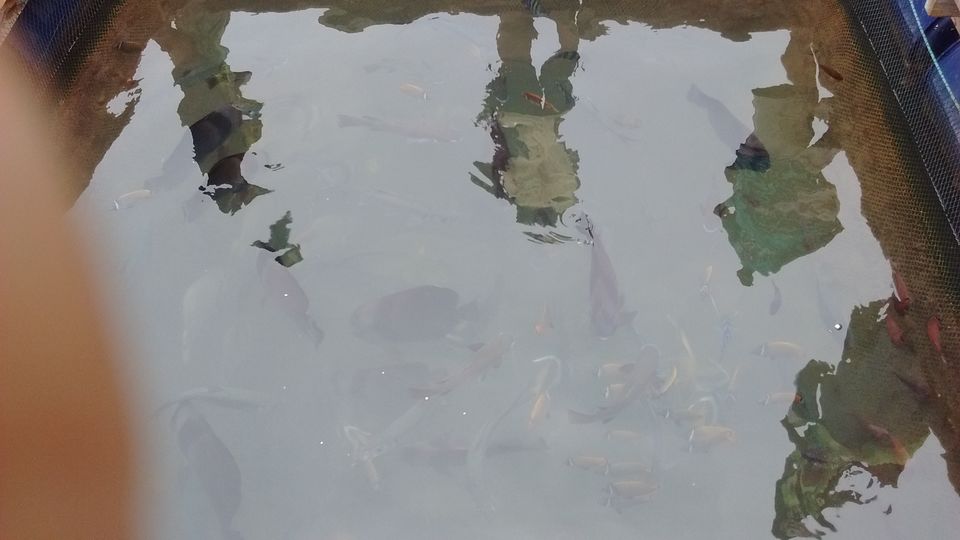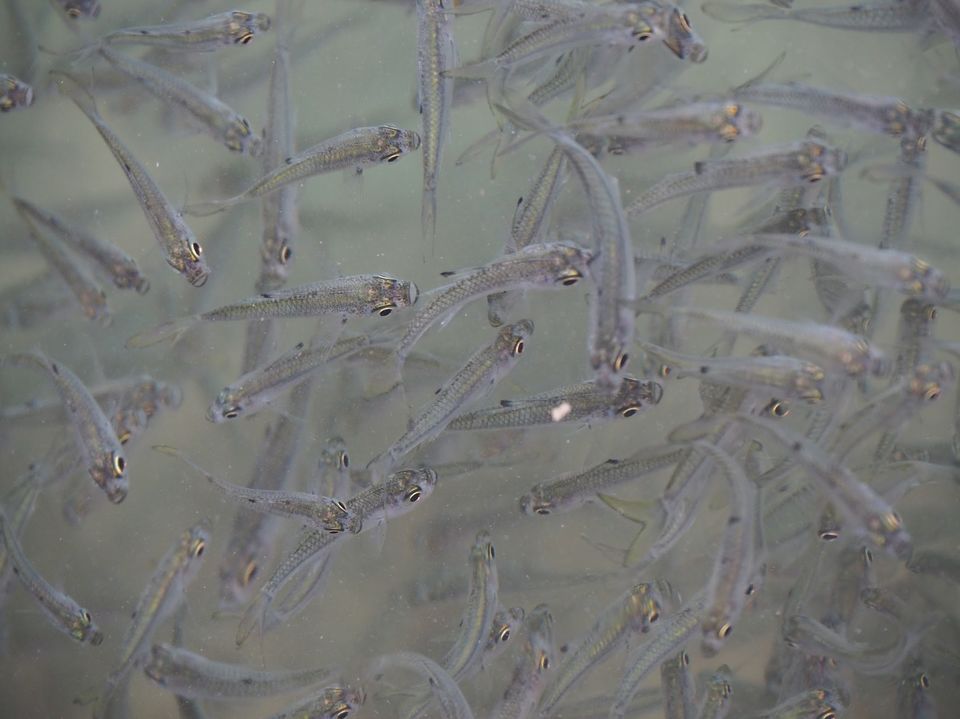 We then headed to Pantai Cenang beach, one of the most popular beaches in Langkawi. However I found it to be average as there was very little crowd, and almost no shacks. It was a silent beach, though good for families. It's a nice area to enjoy some water activities like jet skiing and paragliding but I avoided it as I found them a bit overpriced. We stayed there for an hour or two, till we made way for the local market nearby. It was a very lively place, with shops, spas and restaurants giving the glimpse of a perfect night life. I tried some local Malay food, which turned out to be a bad choice and finally ended up satisfying myself with a McD burger. Overall it was a nice experience exploring a completely new culture.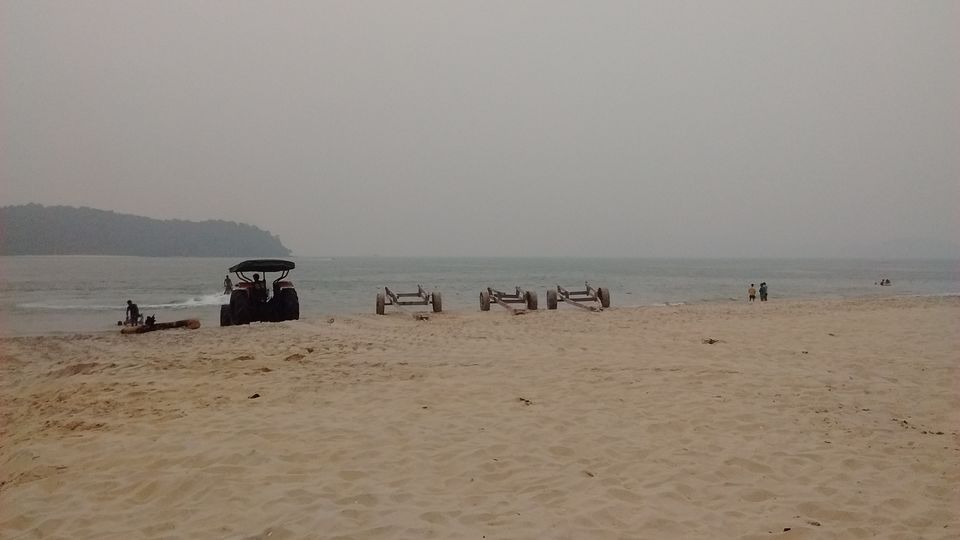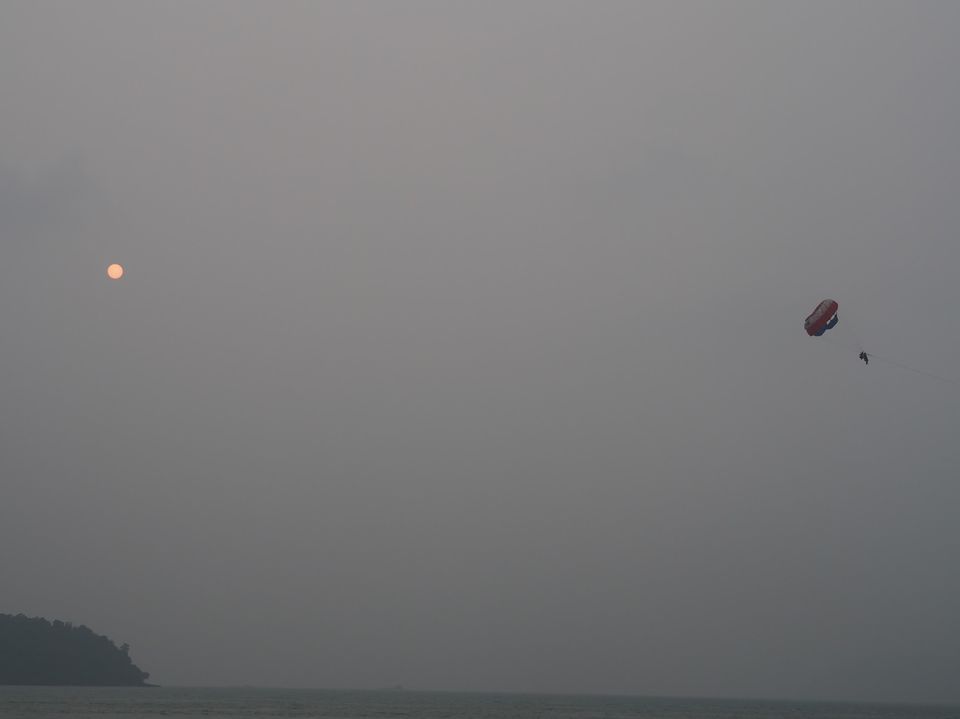 Our next day started with a ride on Langkawi SkyCab. It is the steepest cable car ride on earth and takes visitors up 708m above sea level to Langkawi's second highest peak of Mt. Machinchang. Here we got an amazing view of the surrounding islands, hillside flora, waterfalls and a thick carpet of virgin rainforest. Travelling at a steep incline of 42 degrees, over a distance of 2.2 kilometres from the base station to the 2 mountain-top stations, it was simply breathtaking!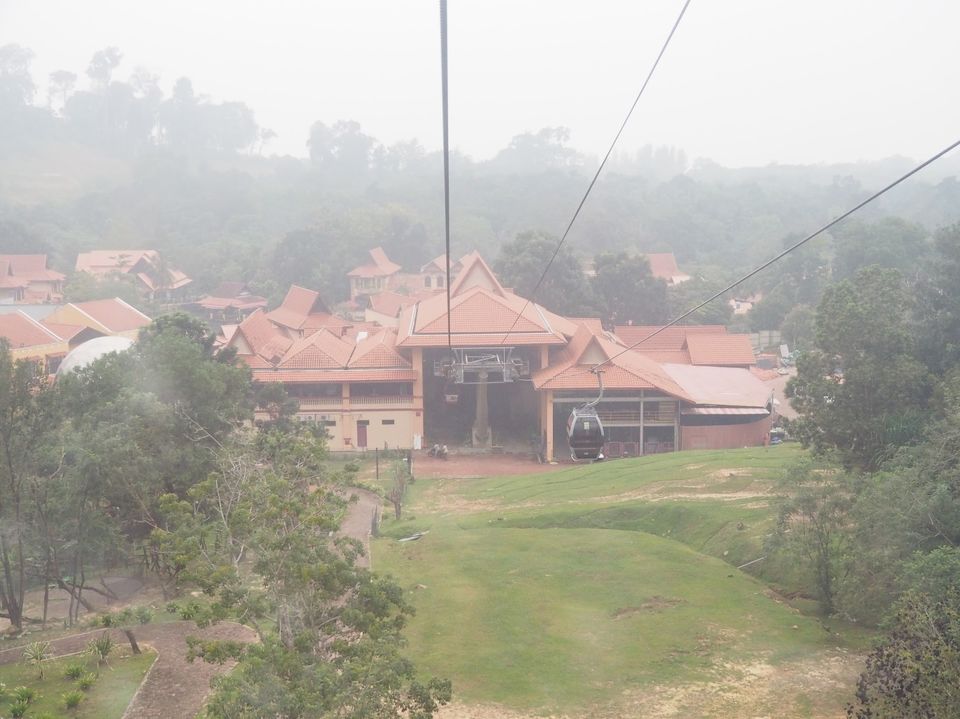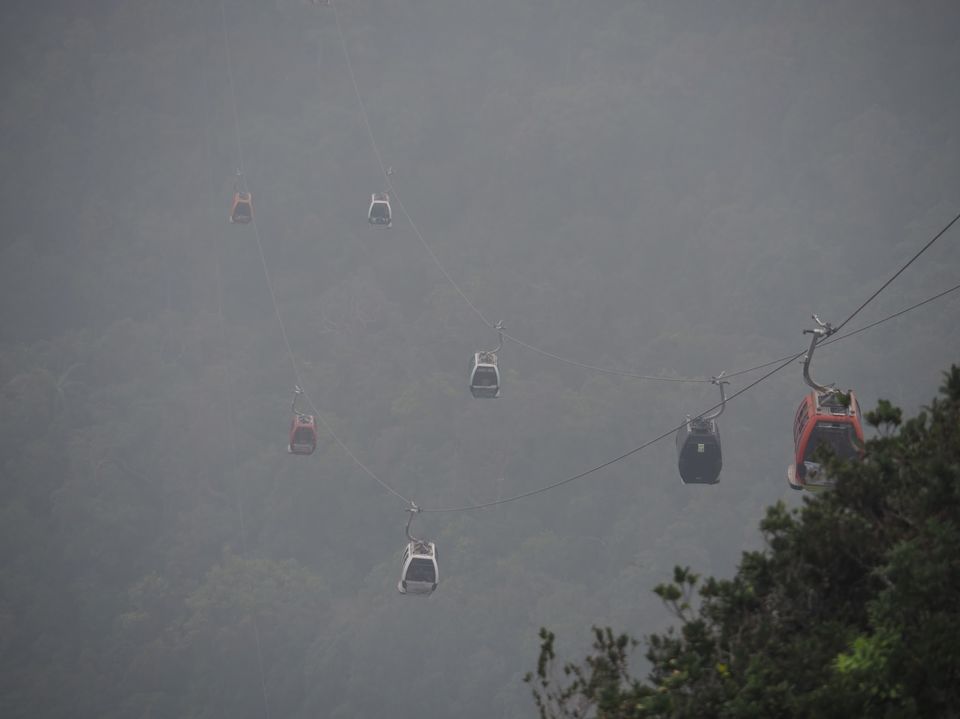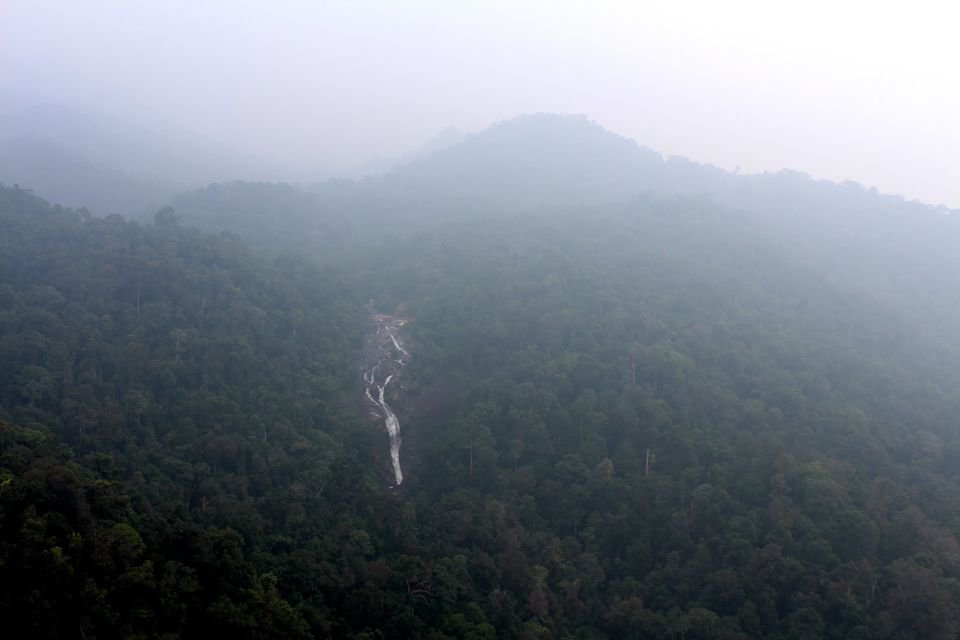 Before heading to SkyCab, we were showed a 10 minute 6D movie at the SkyDome so that we do not had to wait for the cable car. It was a decent movie, but I liked their unique idea of making our waiting time less excruciating and at the same time offering a nice experience.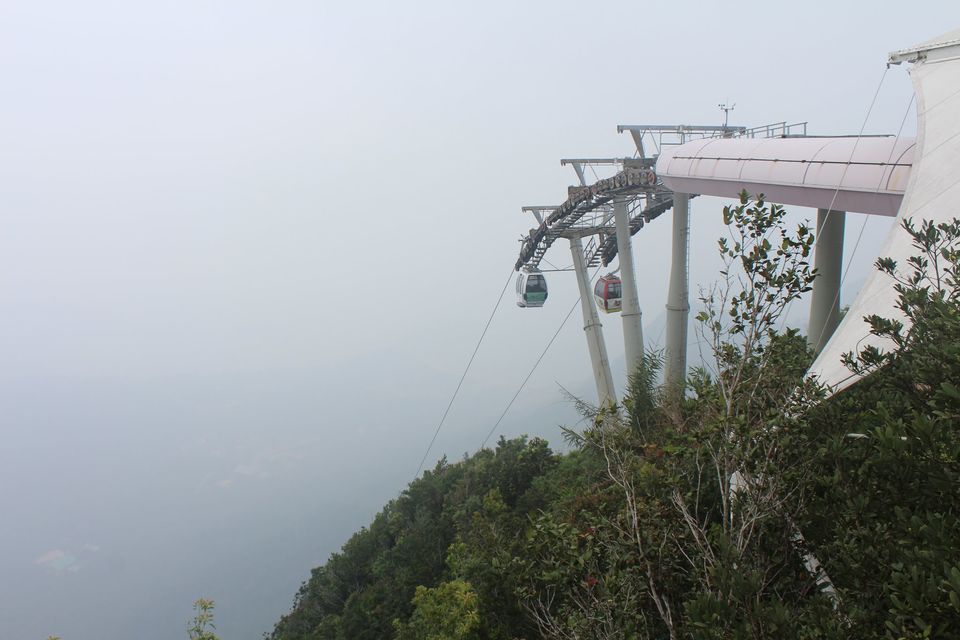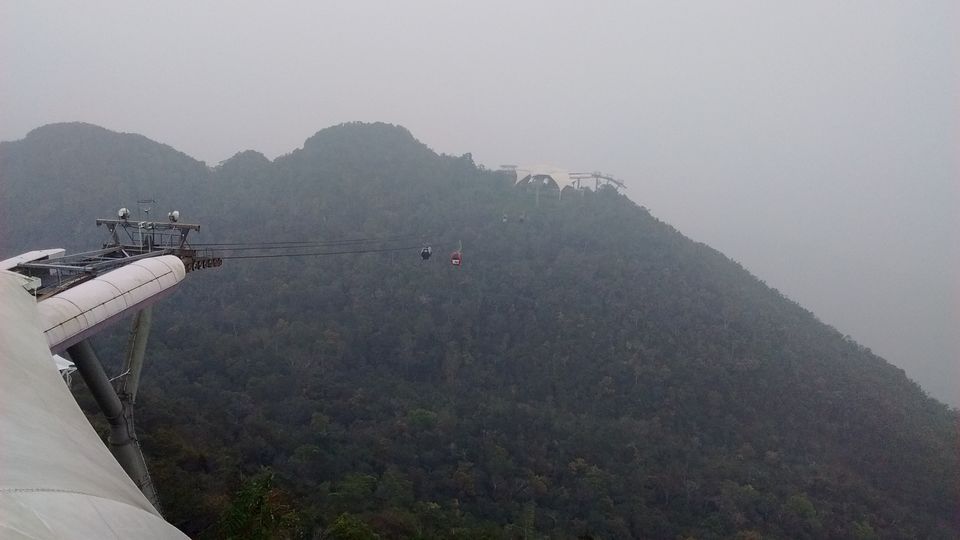 There were 2 mountain-top stations, both good enough to get the feel of cool chilly breeze and enjoy an amazingly beautiful panoramic view of the island. We stayed at the first station for 20 minutes, relaxed and then moved to the second station from where we headed to the world's most spectacular bridge built atop Mt. Machinchang at height about 700m above sea level.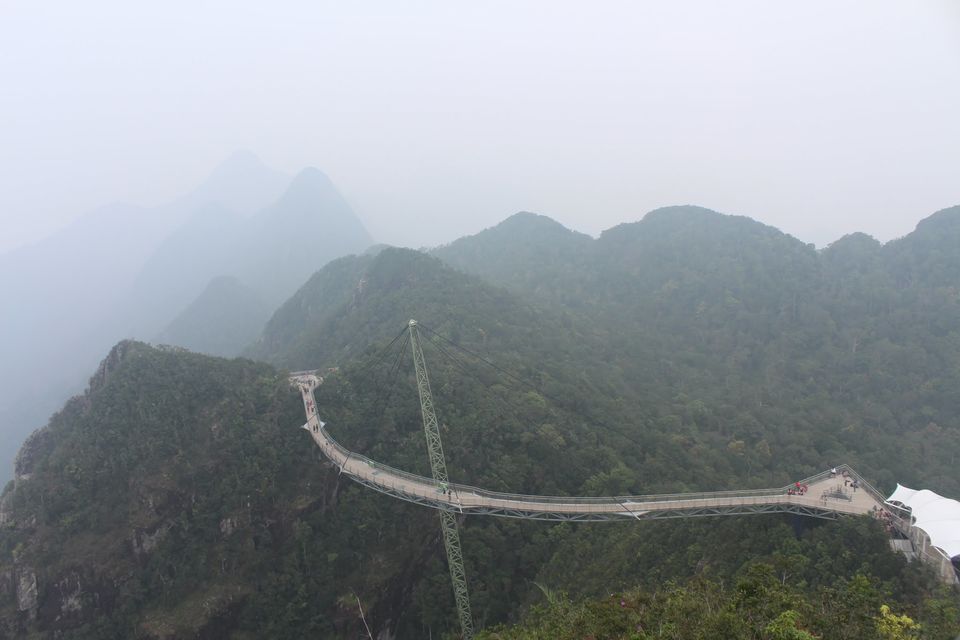 It was a difficult 10 minute walk through the trees and cliffs on unstable stones (they call this path SkyTrail) to reach the bridge from the cable car station, but at the end it was really worth it. You'll be marvelled at the engineering feats achieved in building this amazing attraction. The bridge is suspended from a 82 meter high single pylon and hangs at about 100 meter above ground. I was simply unable to believe that such a marvellous thing could even be built. I was left awestruck when we were told that the entire bridge, in all its elements had to be lifted to the top of the mountain by helicopter and was later assembled to its current position. On reaching the bridge, we played some Hindi songs on the speaker, marvelled at the stunning views, at the same time trying to stabilize ourselves in the superfast chilling winds, and enjoyed each and every moment thoroughly. Since I've fear of height, it made it even more fun and adventurous for me.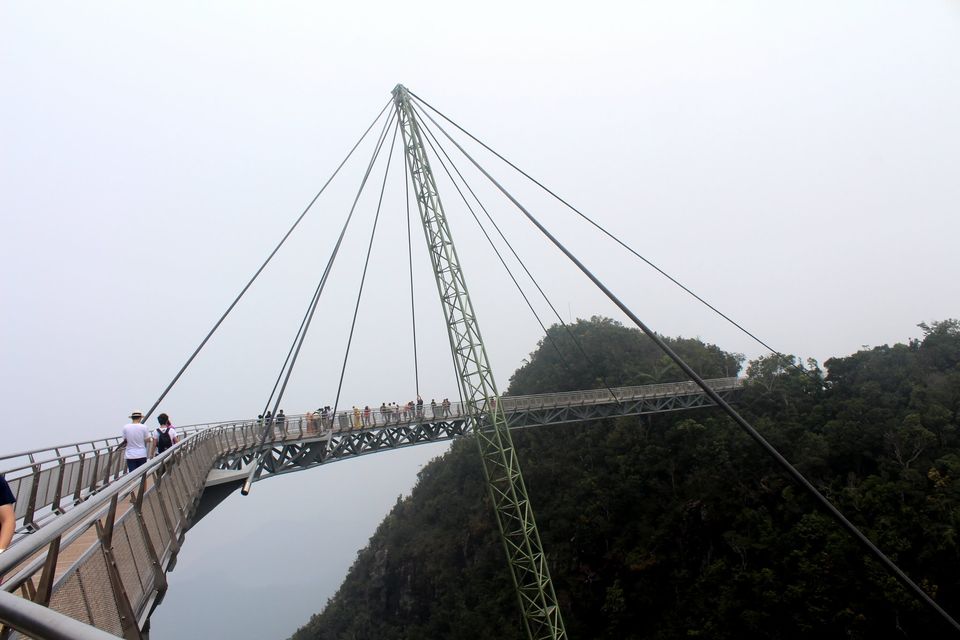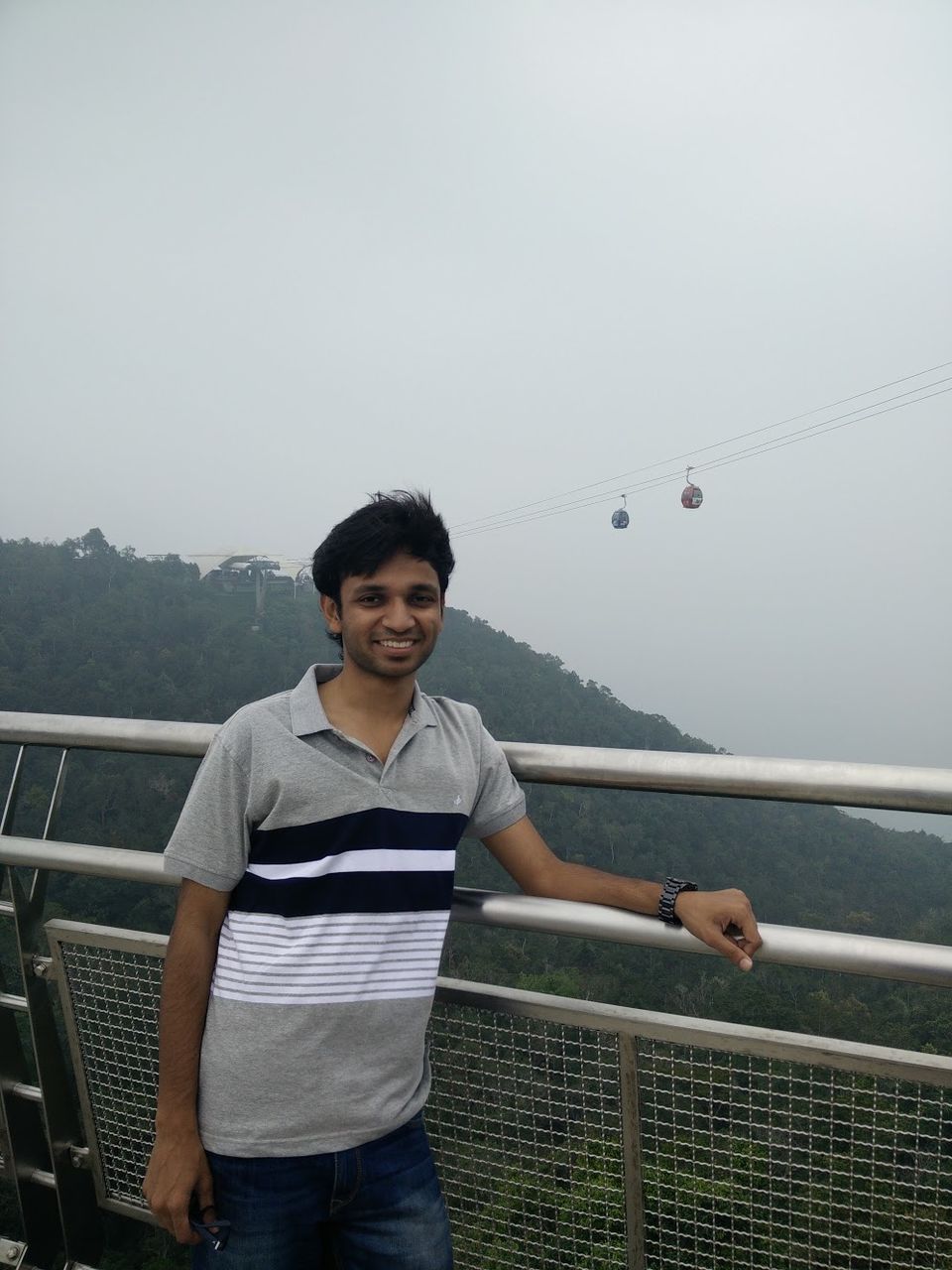 And yes, the last scene of the Hindi blockbuster 'Don 2' movie was filmed here! It felt amazing to have this place visited so early in my life.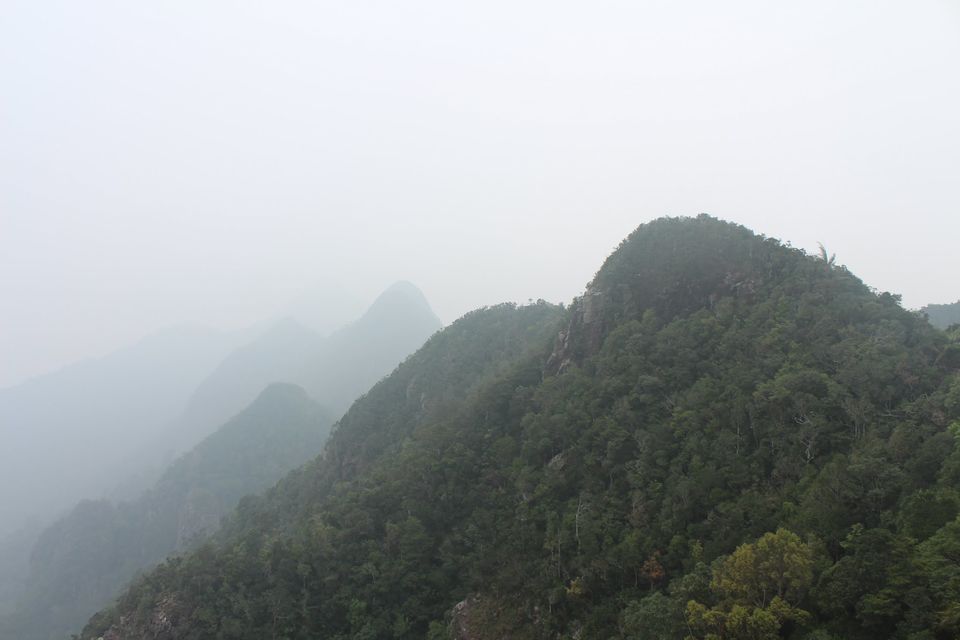 There is also a set of narrow stairs that cut through the forest leading to the observatory deck, the highest point where the sky and sea views are truly unobstructed. It is said that one can even see Tarutao Island in Thailand from this point, though we weren't able to see it due to the haze. However the view from this point is simply breathtaking. We were also quite lucky to witness the shooting of a Malaysian film at that point, and click some photos with the beautiful actress!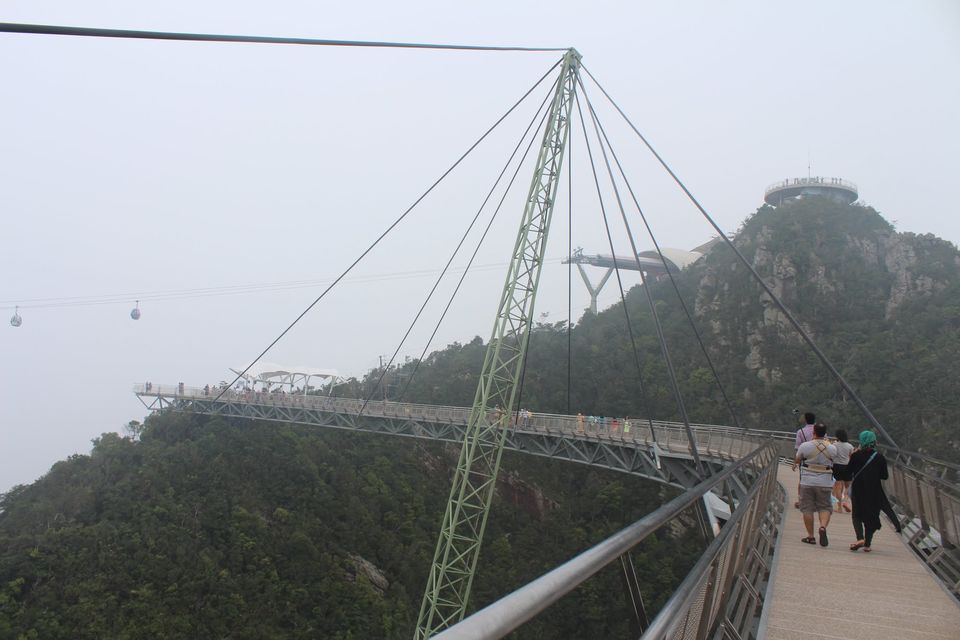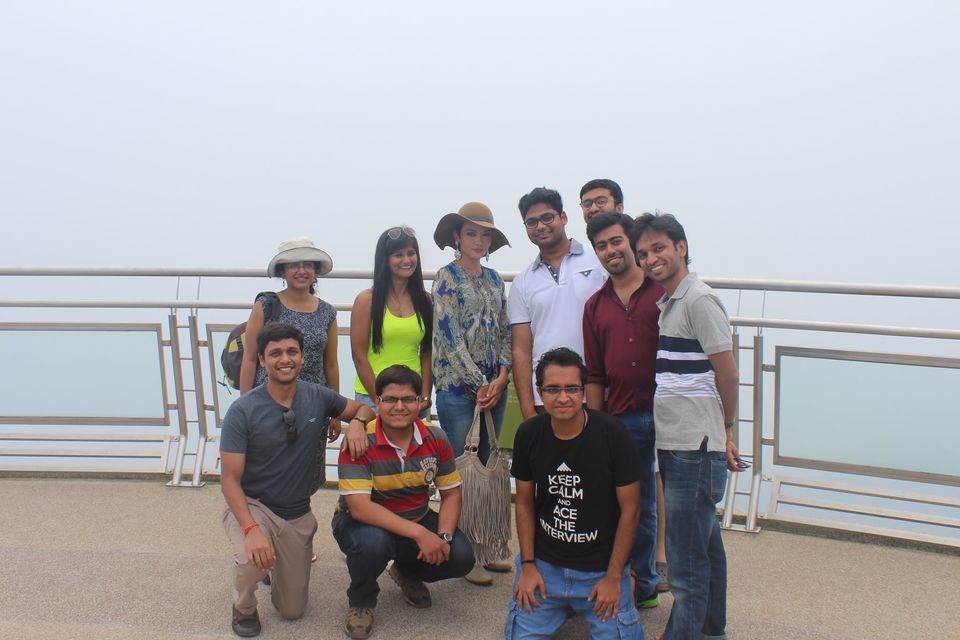 We then headed to Underwater world which is a good place to see a variety of big fishes and sea creatures. Though it's a major tourist attraction, I found it to be decent and felt one could get better experience elsewhere in South East Asia. It then gives way to duty free shops where you can get a number of things at very cheap rates. I got super excited on finding alcohol being sold at very cheap prices - Chivas 12 year 1Litre for Rs 1000 only!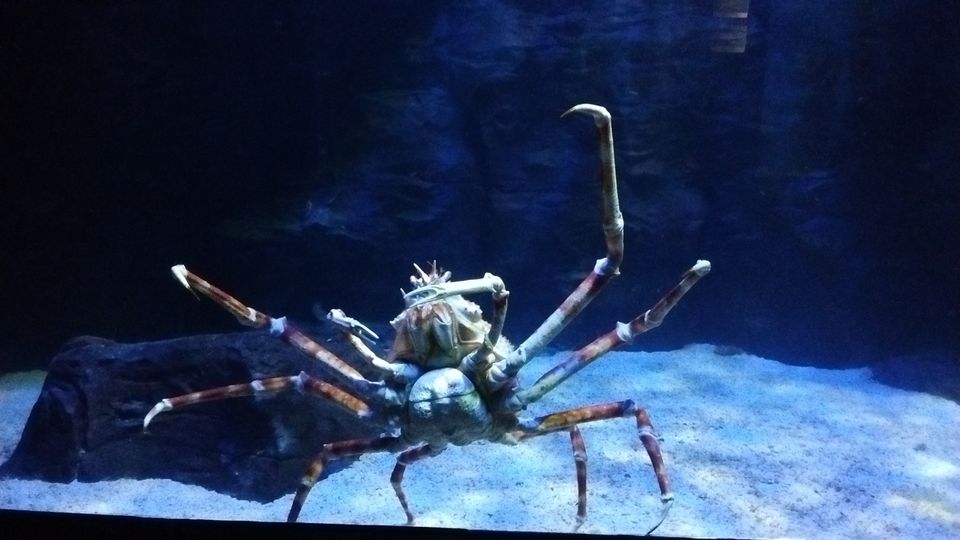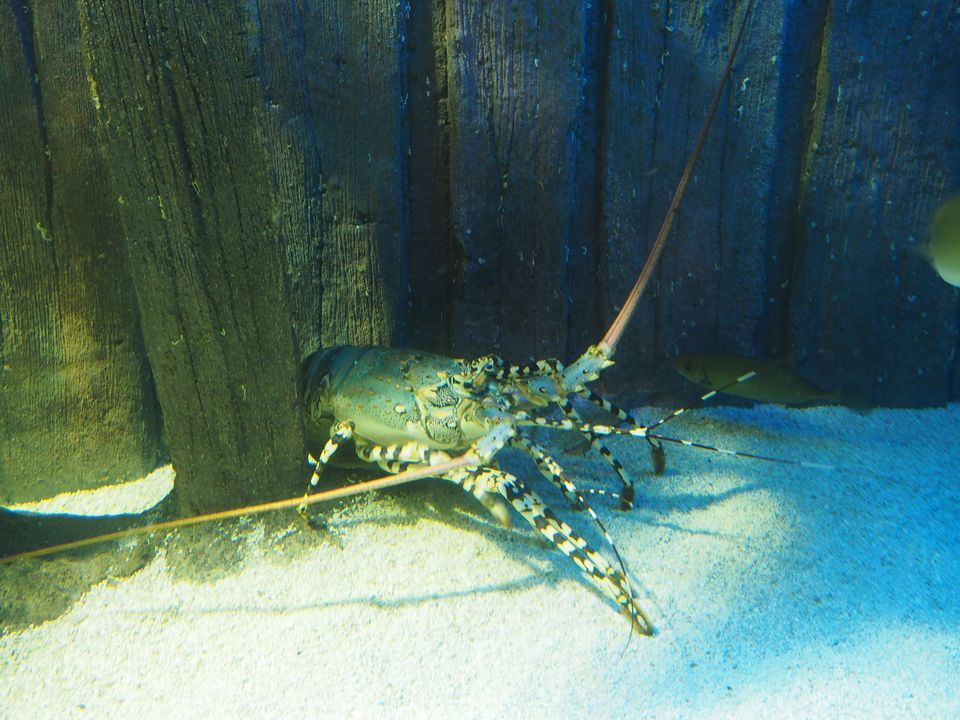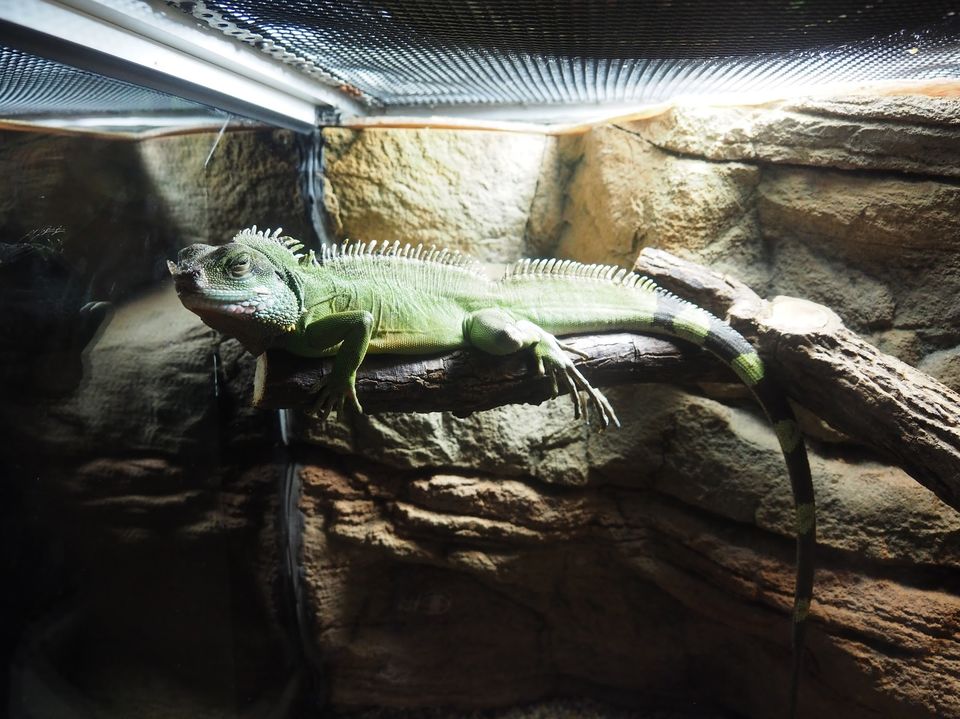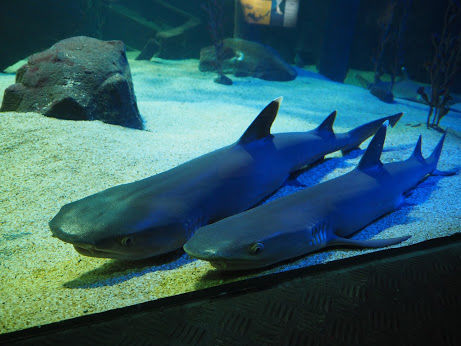 We then headed to Kuah town - the main commercial town in Langkawi. It's a lively place with a number of restaurants, duty free shops and local market. It feels good to stroll in the market area at the night time in the background of local Malay music. I also did try some local cuisines which again did not turn out to be so good a choice.
We spent the final day at Pulau Payar Marine Park which is a popular site for snorkeling and diving enthusiasts keen on exploring Langkawi's undersea action. It was just 30km south of the main island, and it took us about 45 minutes to get there from the Kuah jetty point via a catamaran.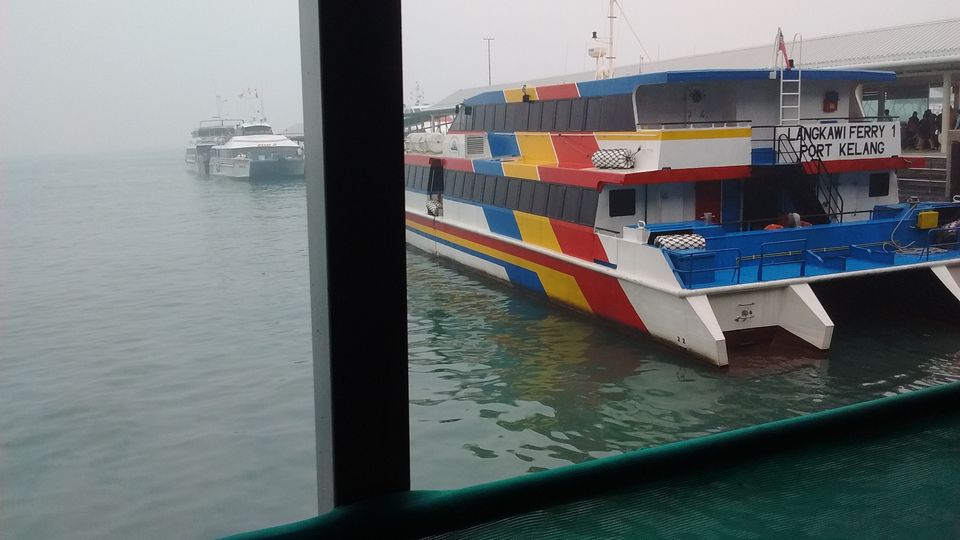 It's a nice island to relax and enjoy some water activities like Scuba diving (though my friends did not find the experience so good). The main attraction there was the Coral Garden, a secluded section of the Park with colorful coral beautifully protected and preserved due to its sheltered waters. We could clearly see the fishes and corals in the crystal clear blue waters. One of my best moments was when I was snorkeling and I saw a black coloured shark, 3/4th my size pass beneath me. It almost gave me goose bumps, though the locals out there said it won't do any harm. This is one moment I would never forget. I and my friends relaxed there lying lazily in the blue waters for hour or two, enjoying the calmness and serenity of the place. It was a very pleasant experience.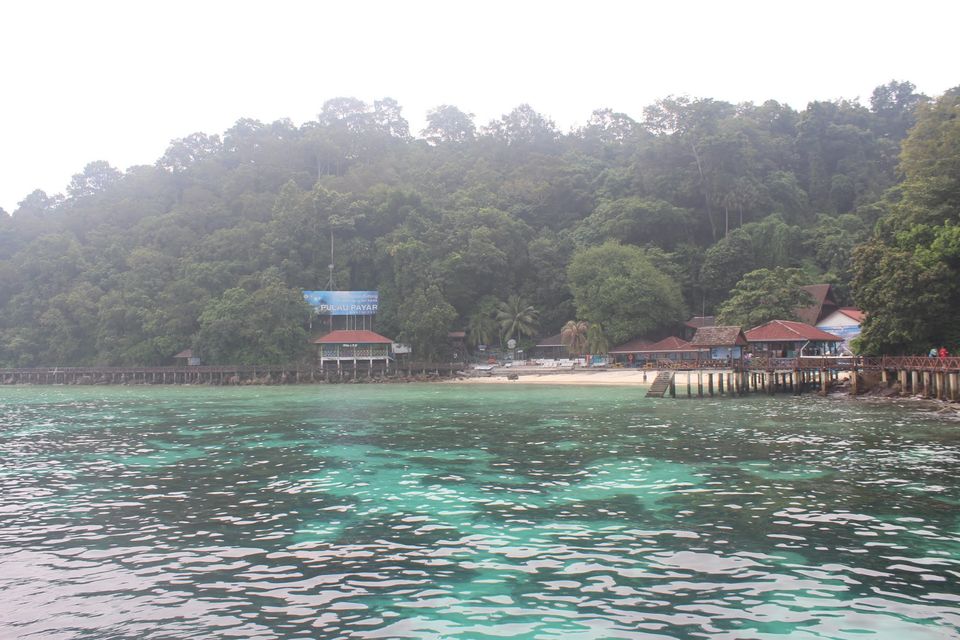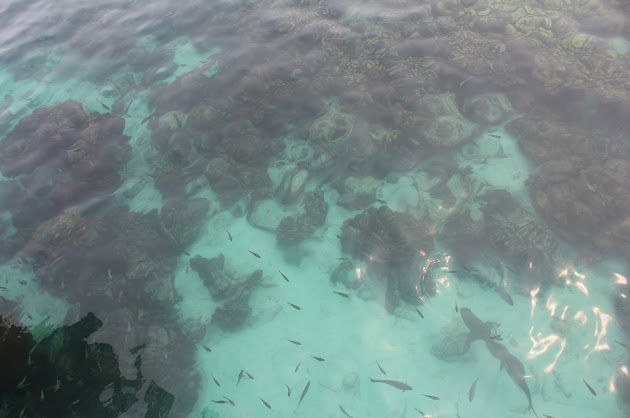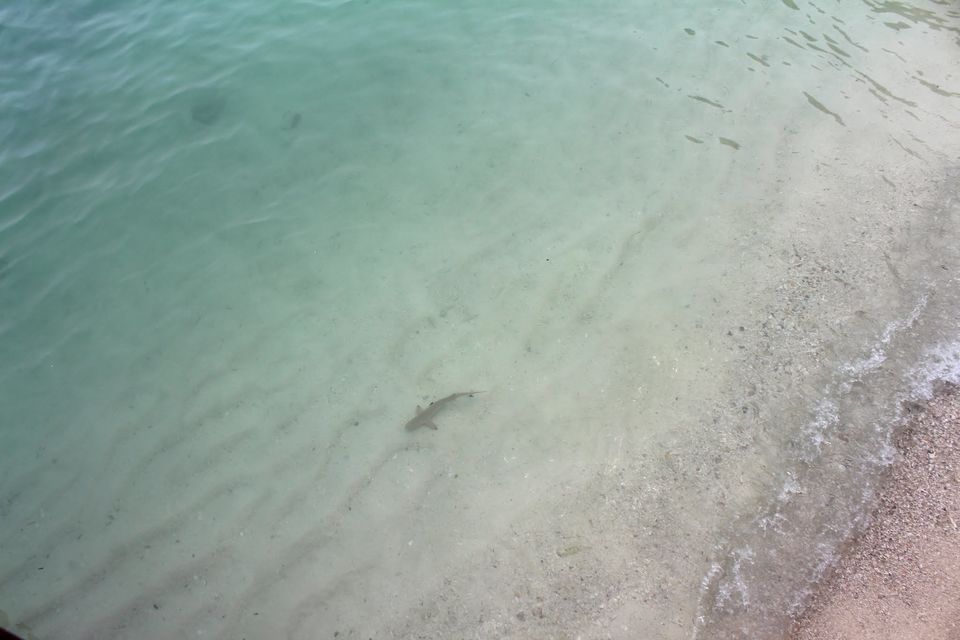 We then left for the Eagle Square (very near to Kuah Jetty point), which had a huge statue of Brown Eagle, clicked some photos and enjoyed the last few moments at the wonderful island.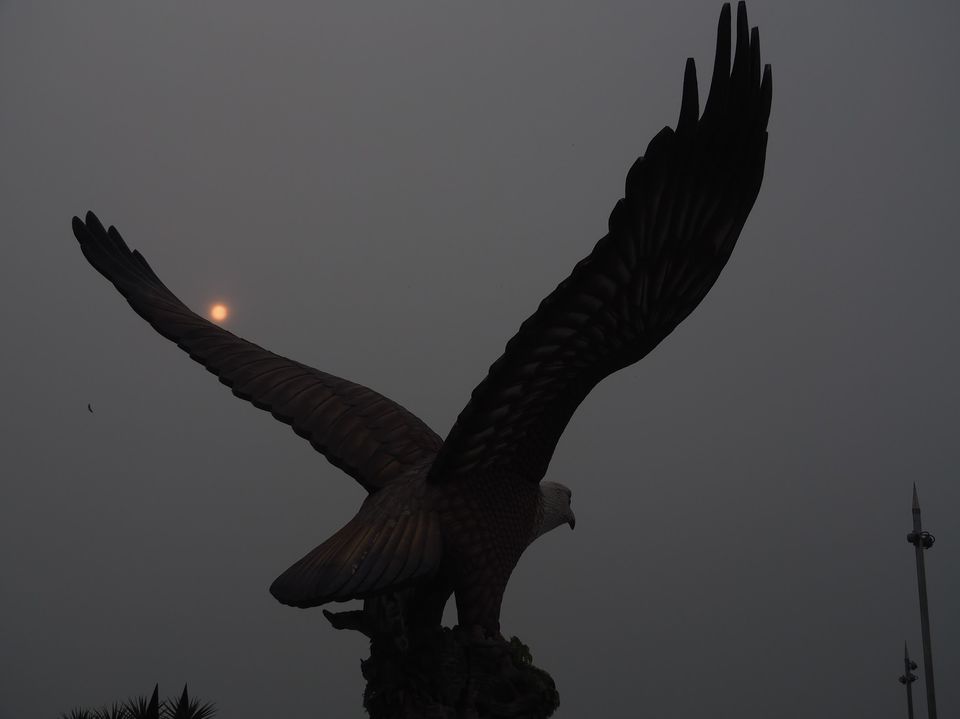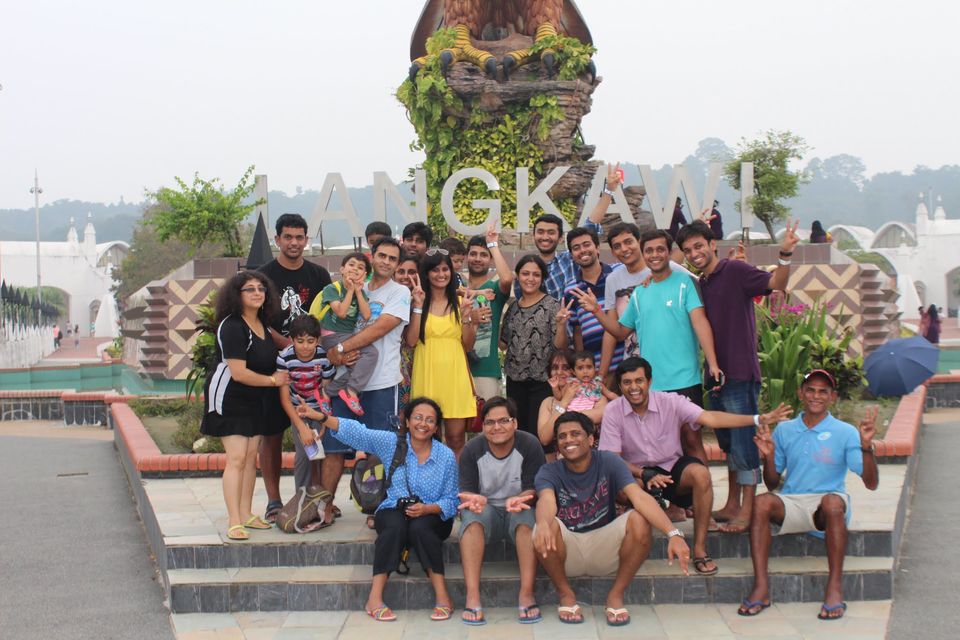 We had the dinner at the famous Thai restaurant in Berjaya resort located at the beach side. Though the food was expensive, but I was quite happy to finally having eaten some good local food. It was a lovely place brightly lit in the night and gave a perfect view of the ocean, making it an awesome experience.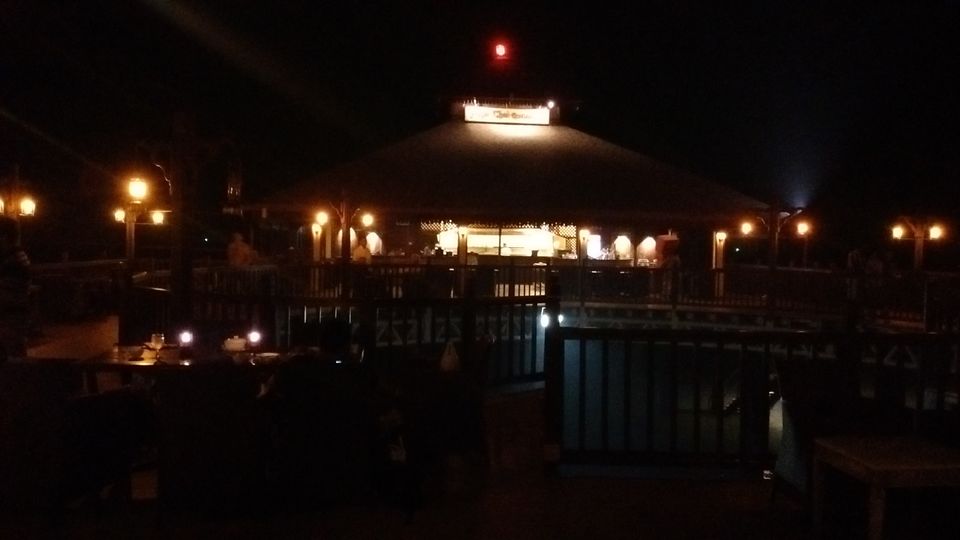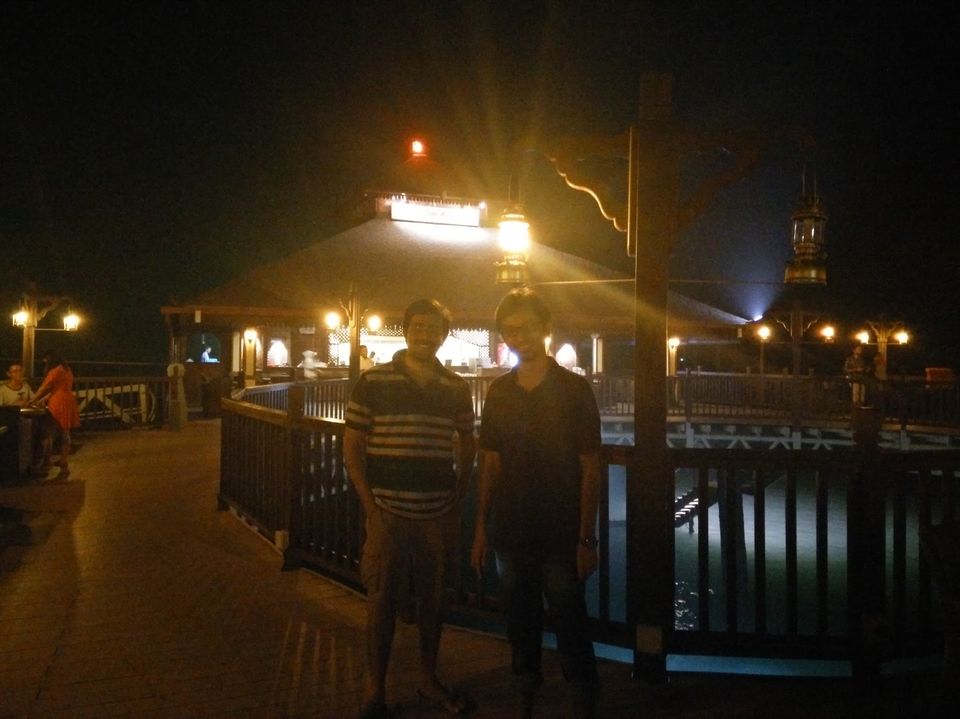 We were to leave for Bangalore the next day, but we made an impromptu plan to do go-karting at Morac International Karting Circuit before heading to the airport. It's located in Padang Mat Sirat, just adjacent to the airport and has an almost 1km long international standard track.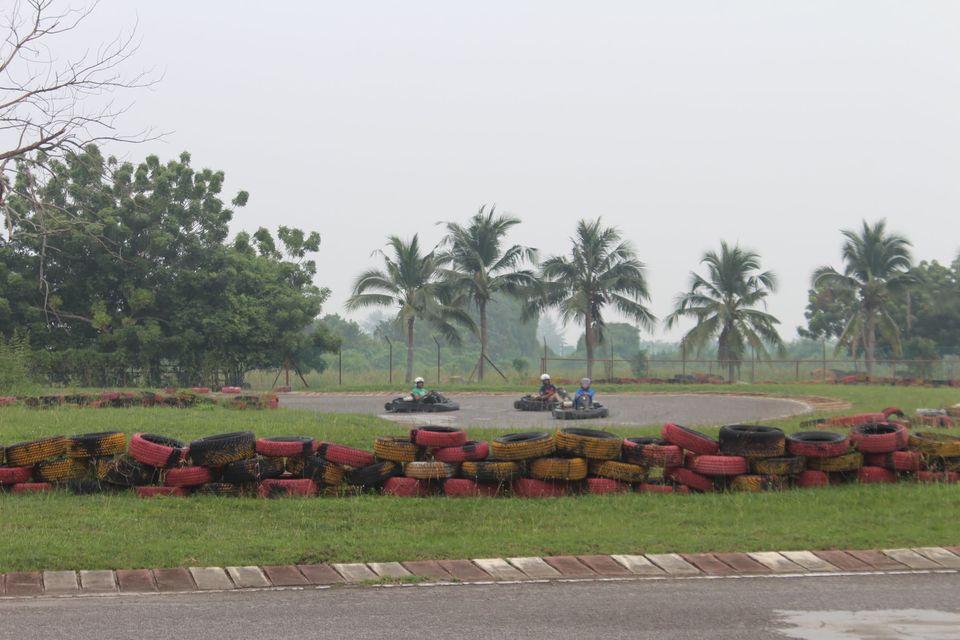 It was thrilling to drive and experience an almost real racing session on this legendary circuit. This was a perfect end to the trip, one which made it truly memorable.