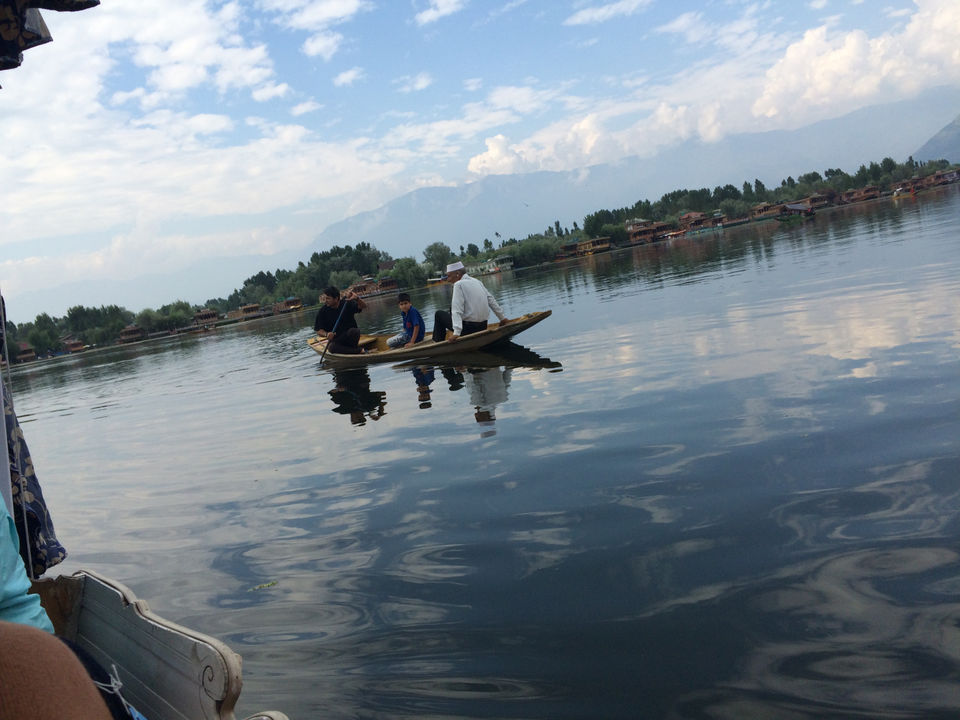 My flight landed from Delhi to Kashmir on August 2016. My friend and I were supposed to commute to Ladakh through Kashmir. Kashmir was not in one of my travel checklists. Not because I did not want to see it, but a common fear as there are so much of chaos that I get to see on the news most of the time. I feared, it's a true sentiment.
The first glimpse of the Srinagar airport was signage signs that said no use of mobile phones, no clicking photos, and the airport is entirely owned by the Indian army and there was a high security everywhere. It was the first time that I got to see so many army men. They were so busy, spread around and always occupied with their work. I felt amazed to see our Indian army for the first time.
We looked around for our guide and instantly an army man came to us and guided us way out, Kashmir was at a period of unrest and curfew and hence we could not spend more than a day.
We were taken to a van and began our journey, on my way I saw the streets that were so fine-looking, it was mostly empty due to unrest. The houses were constructed with wood and steep slopes since it snows too much during winter. As we passed by we noticed small lakes approaching and plenty of boats that carried food, flowers, and people commuting from one end to another. We were brought to Dal Lake, our destination for the day.
Dal Lake is famous for its water reflection and it's considered as an ornament of Srinagar, we were taken into a small boat and the view was magnificent. We were dropped at a beautiful wooden houseboat; all the houseboats had a beautiful balconies and funny names. Few to name where bhaktoo,chingri, princess etc.

we checked into our house boat and the interiors were so great. They had beautiful chandeliers in a living room. Our bedrooms had well carved ancient furniture's. We relaxed in the balcony and cherished the kahwa Tea that's famous in the city. The tea is boiled with a green tea leaves with a combination of cardamom, cinnamon and lot of cashews.
It was soon enough for a sunset and we were taken into this long boat for a shikara ride. While riding on shikara we observed that there were many other salesmen on boats who sell flowers, saffron, accessories and other savories. We just could not get enough, it was a soothing experience. We stopped by a shop and bought some dry fruits as a souvenir to take back home.

People in Kashmir are the sweetest people on earth. It was good to hear the stories from them about Kashmir when it snows and how they overcame most of the chaos by being so strong. We got back to our houseboats and spent the rest of the evening listening to the Nasheed songs that we heard from far off distance from a mosque and it was a quiet dusk.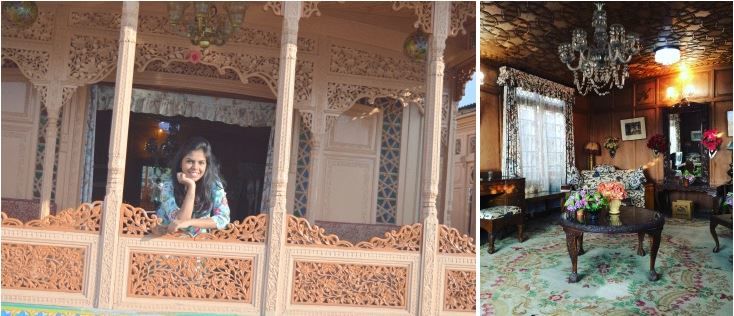 It was momentarily time for us to leave the next day to our next destination. I am so glad that i got to spend a day here and cant wait to go back to treasure this beautiful city all over again.
Kashmir is just not a heaven on earth. It is all the great things of universe that is on earth.
Cheers!