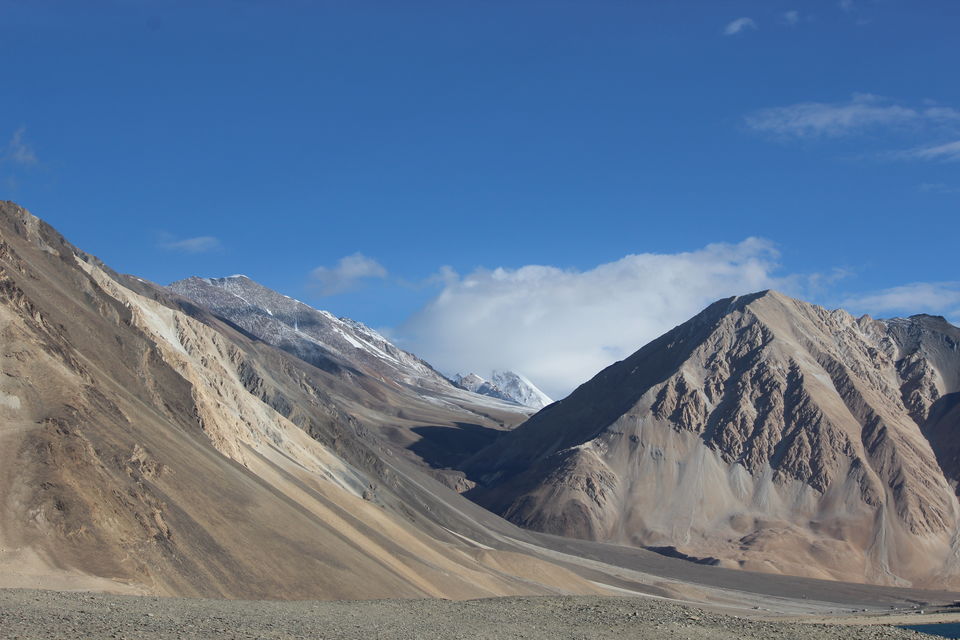 Hello There!
In this blog I am going to write about all the necessary things to remember before planning a trip to Leh Ladakh.
Location and what it is famous for-
Ladakh is a region administered by India, located in the northern part of the Indian subcontinent, and a part of the larger region of Kashmir. Its one of the least populated places in India and its culture and history mostly related to Tibet. Ladakh is cold deserted area lies in great Himalayas.
Ladakh Is famous for its magnificent landscapes, valleys, rivers and it offers great adventurous activities like trekking, hiking, biking, ATV rides, rafting to the travelers. It has beautiful monasteries to visit. From children to aged Ladakh is place for every type of traveler.
Best season to visit-
Mid May to July - if you are traveling by road, this is the best time to visit Leh-Ladakh, since this time Srinagar-Leh road opens up and government buses started its services. And it a beautiful rout to enter Leh. This time the temperature is going to be little cold and the snow will just begin to melt.
Mid May to July- the snow will be melt by this time, and you can enjoy the colors of Leh-Ladakh. Tso morir and Pangong Lakes are open for tourist. Weather will be soothing but early May you can get many road blockages due to snow.
Aug to September- its monsoon time in Leh, so be careful if you are travelling during this time. Landslide in avalanche areas are quite common. But river will be in full swing and the weather will be quite comfortable.
September to October- best time to visit Leh, the entire place will be full of colors. Weather will be quite normal. Both the Manali -Leh and Srinagar-Leh highways will be open. Road conditions will be better.
October to November-By this time it will be very cold. Not advisable to visit places like Khahrdungla, Pangong, Tsomoriri. Even the locals move out from those places because of winter. Most of the hotels, restaurants will be closed. Highways remain open.
November to march- Coldest season in Ladakh. No highway communication. This is time for famous Chaddar trek, you can enjoy walking over the Zanskar River.
Hotels in Leh_Ladakh-
There were many hotels in Leh. From budget to luxurious you can find every type of hotels and accommodation in Leh. Hostels are also pretty famous in Leh. It is not necessary to book a hotel in advance you can always arrive there and look for one. But always carry extra cash since you don't want to waste more time standing in the ATM queues.
In Nubra, Pangong, Tsomoriri you can enjoy staying in Camps.
Tour packages Vs personal trip-
If you are not sure at all where to visit in Leh you should opt for package tour, but if you have done your research well then no worries take the risk to travel alone. Definitely you will have more fun and explore more if you are visiting as per your itinerary.
Minimum 10 days are required to visit Leh_Ladakh completely, so try to plan at least 10 days trip or more than that.
Foods-
All types of foods are available in Leh, so don't take stress about it.
If you are wondering which local foods to explore, please read my blog "Taste of Tibet".
Things To carry-
Camera and it accessories- doesn't matter if you are good photographer or not, a camera is must to capture the picturesque landscapes. And extra memory card if you have. Carry your ID card and some photocopies of it, needed for inline permit. Medical insurance. Map of Ladakh. List of important contact since phone batteries will dry their quickly. Charger or power bank. Torch. Water bottle.
Medical Kit-
moove/iodex Dettol/savlon. Headache medicine Dizziness and body pain medicine. Disprin/Aspirin. Band-Aids. Diamox (medicine to suffice oxygen. Indigestion tablets.Wearable Items-
Goggles -reflectors or dark shades. Sunscreen lotion with high SPF. Mustard oil for fry nose. Lip balm. Gloves. Winter wear. Wind proof jacket.
Disclaimer- as Ladakh is situated in high altitude one can have breathing problem in the, initial days of your trip. Don't get panic, be prepare for it and carry appropriate medicines, oxygen bottles are easily available in the market, take at least 2 days rest when you arrive in Leh to get acclimatized.
Happy travelling !!!