As I have told you all my previous visits that we plan any of our travel immediately and also take action on it. This time the same thing happened. We were sitting in our working office. We suddenly made a plan to go to Ladakh. When the plan is done, we start booking flight tickets, because this is the only right way to reach Ladakh in October. At that time there was a good offer on Flipkart app, in which we were getting 50% discount on every ticket we were booking through Flipkart. Only 2 tickets per person.Almost all our tickets from Delhi to Leh were around 1200 rupees. The return ticket was very expensive, so we booked a return ticket from Srinagar which cost us around 2200 rupees.This was such a journey, which we did not plan very well. So our money was spent too much on this trip. Which I will tell you in details at the end of this trip.
Let us now start the great journey of Ladakh.
Like before, we all reached Delhi via Mathura. There was no flight all together, so some people accompanied and some people arrived in Leh from different flights on 7 October. On reaching Leh, we waited for all flights to arrive. When everyone was together, we talked to a fellow named Phunsung for the hotel. The man was good, he gave us a big hotel hall and a small room for Rs 2100 per day. In which we had a very good arrangement for 9 people to stay.
Then we went to the hotel with Phunsung Ji. As you all must know that in the month of October, the cold starts to fall very much there. It was felt only after we got off the flight. After reaching the hotel, we planned to spend the whole day relaxing and exploring the city of Leh. Because there was a slight lack of oxygen at altitude compared to the ground plane.After resting quite a while, we came out to see the market of Leh city market and nearby.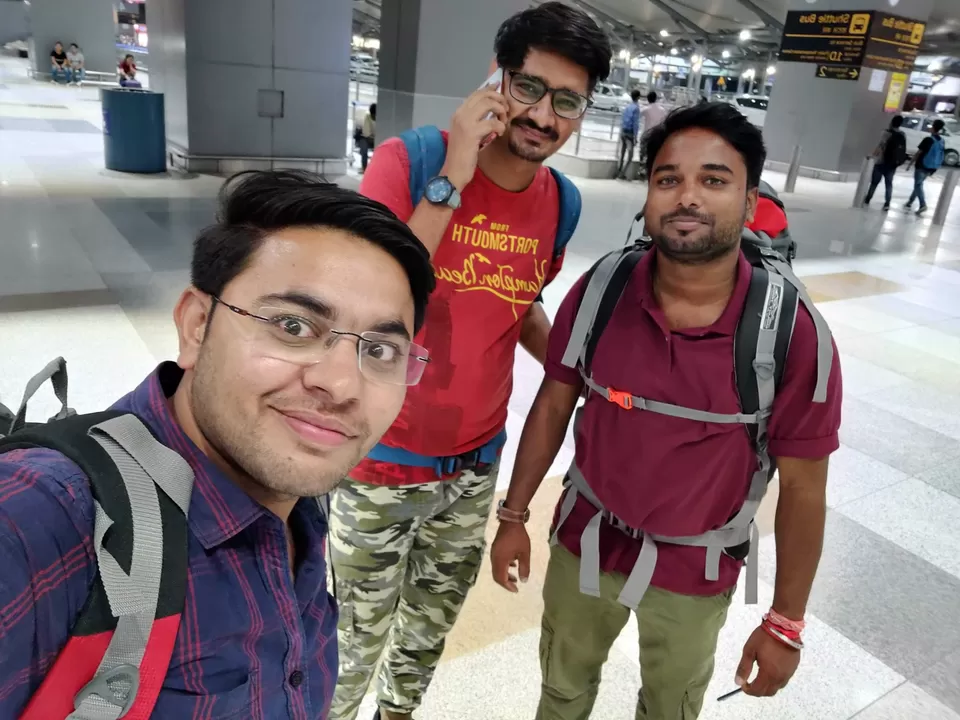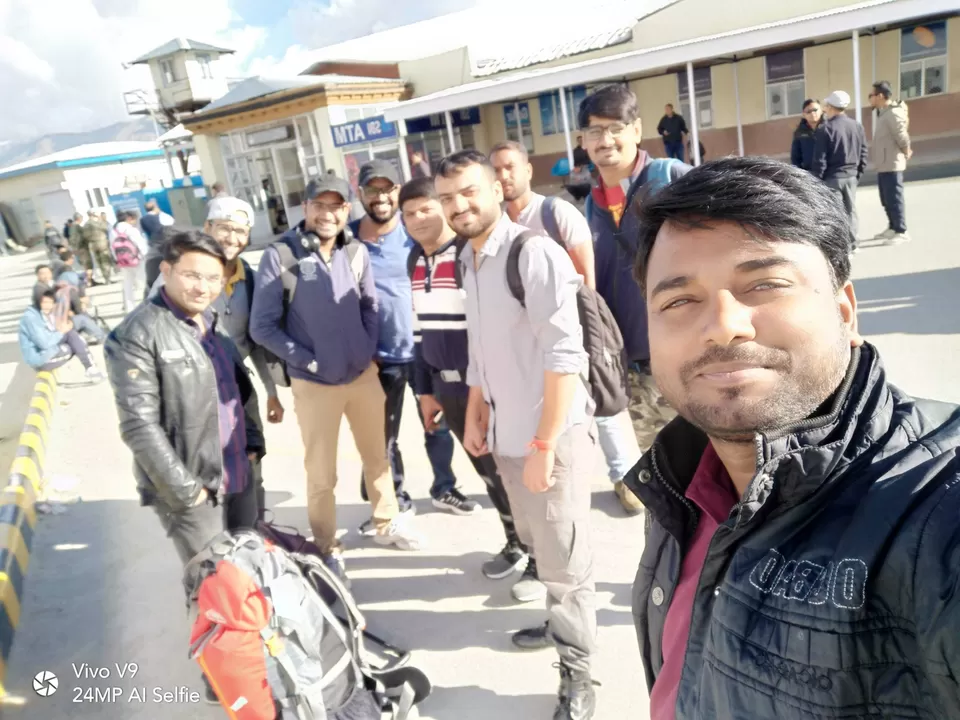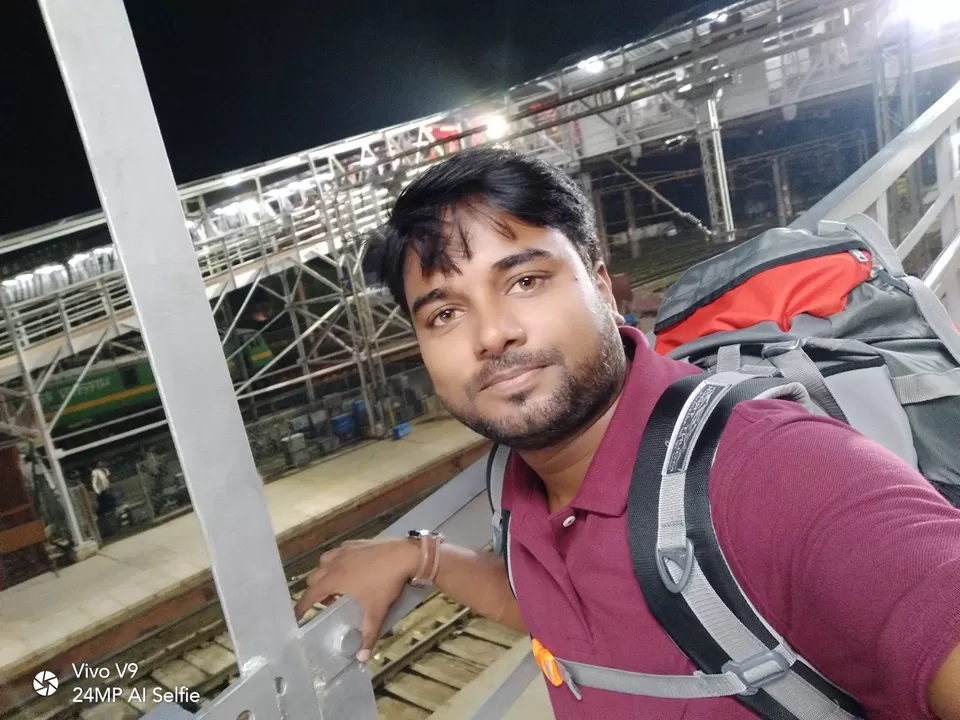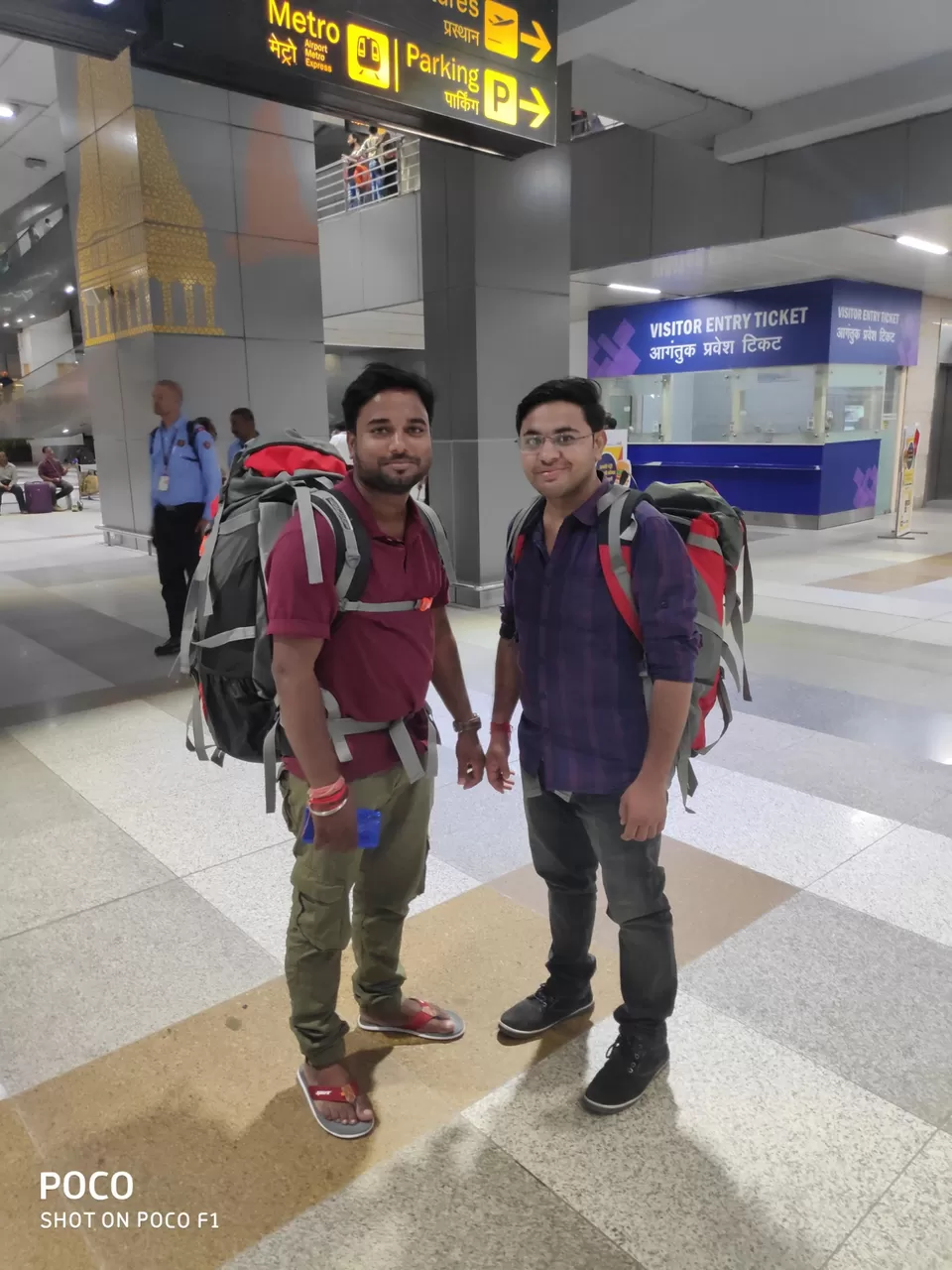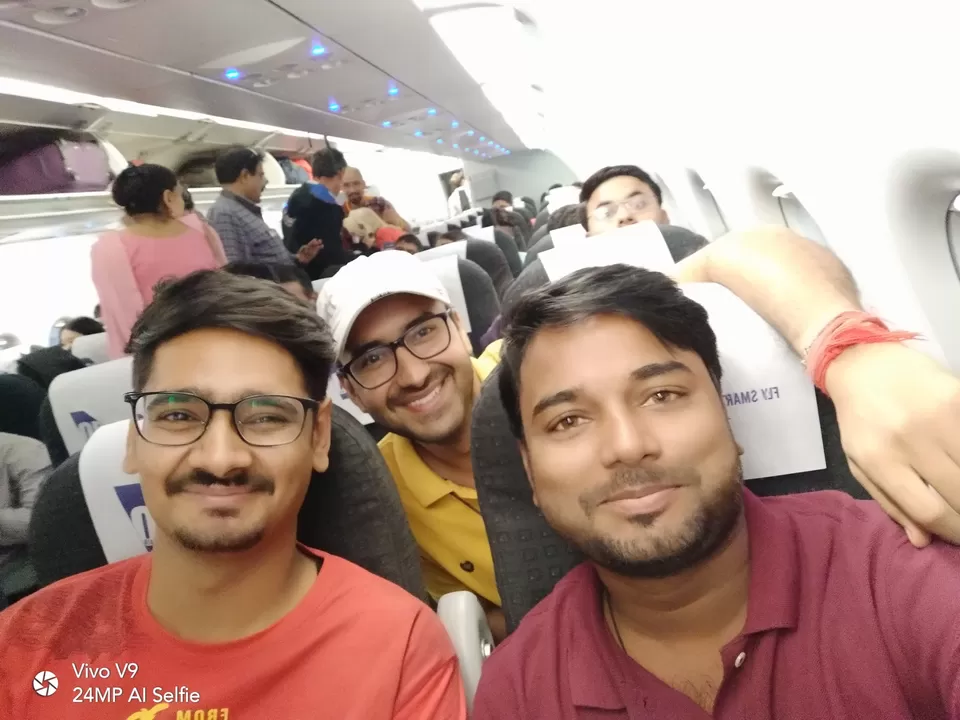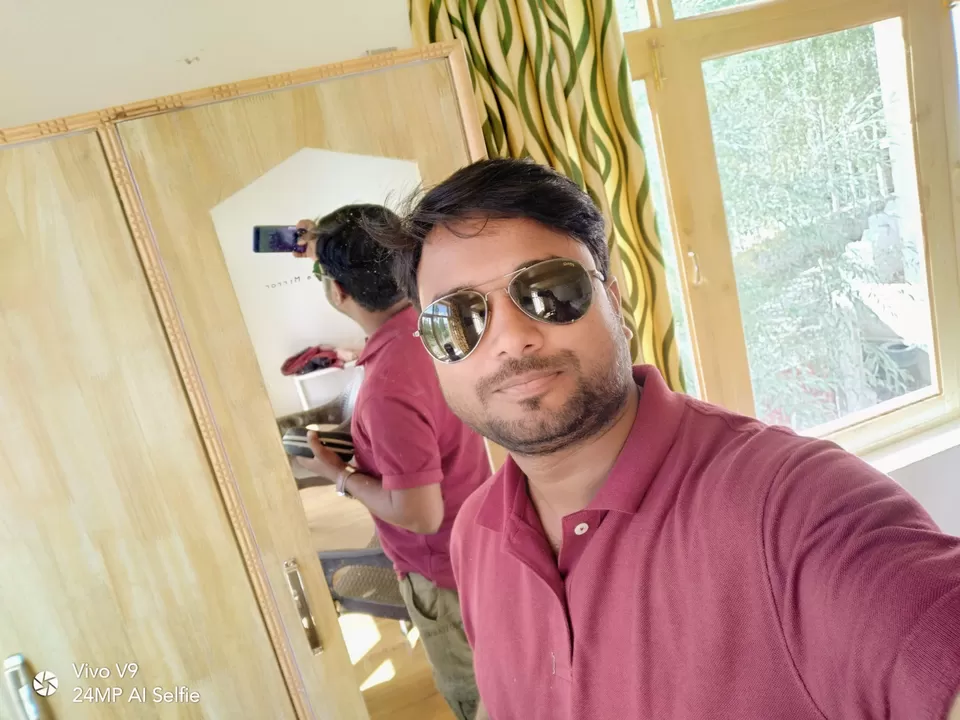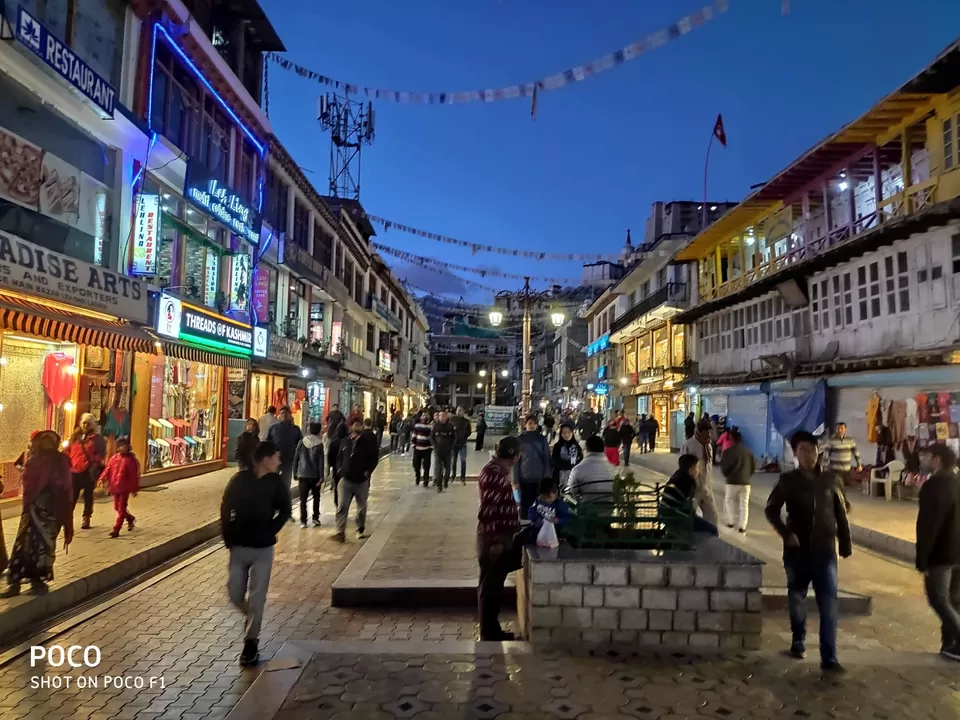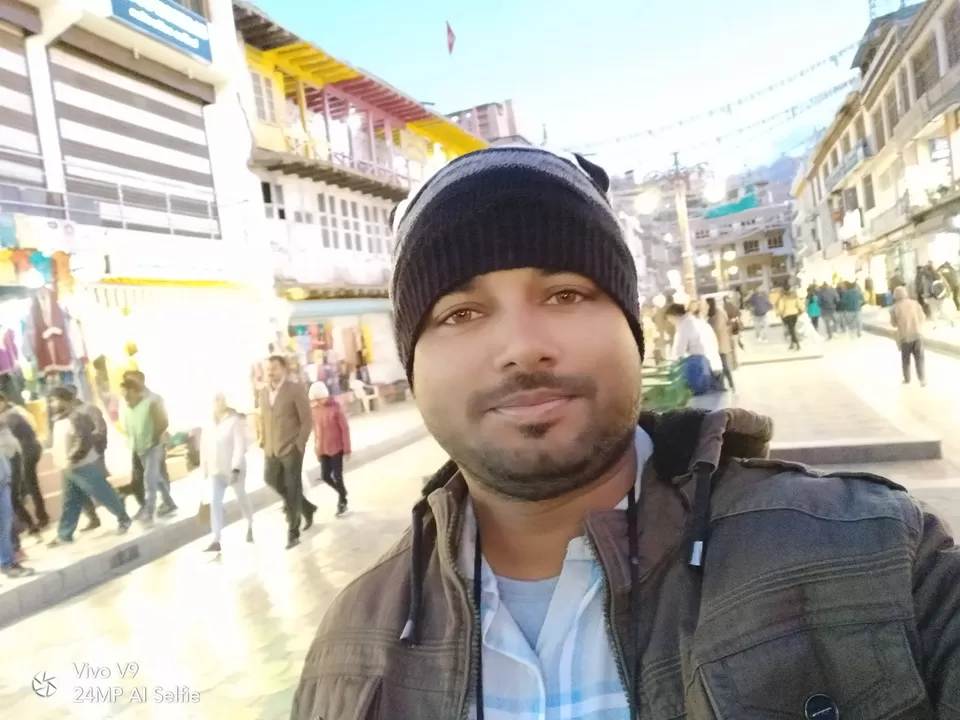 The next day we got up early in the morning, had breakfast and we talked to Phunsung for a bike. Then we got out of Leh city by 2 bikes (fare 2100) and Phunsung's car (fare 2000). The hotel we had was also very luxurious,as well as the nearby location was also very beautiful.
Then we reached the Shaheed Memorial, looking at the things around. There things are well decorated, and shown well.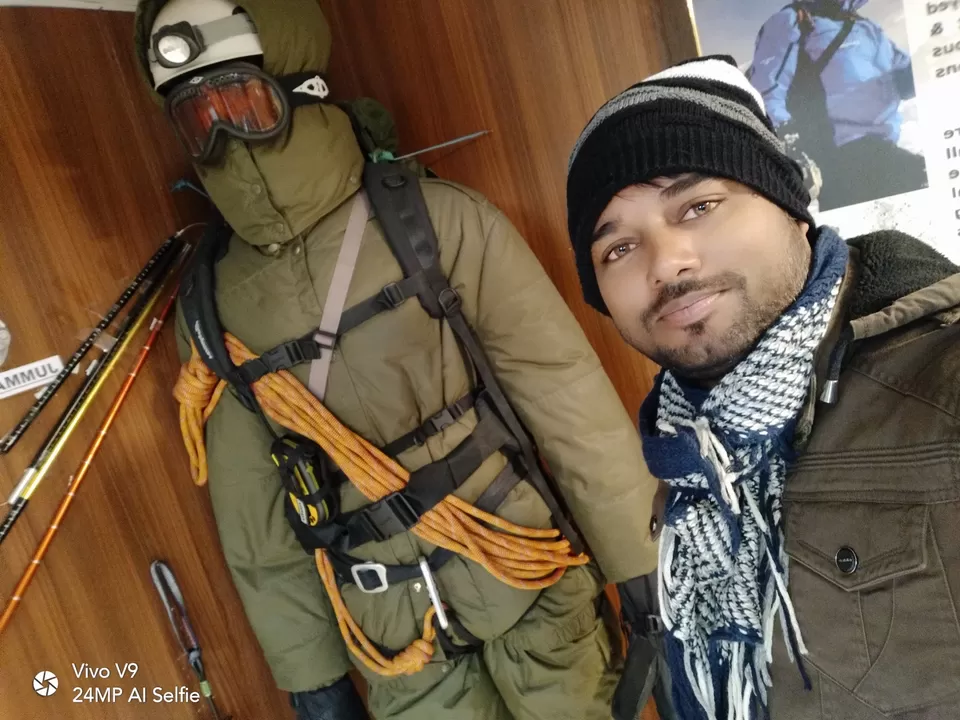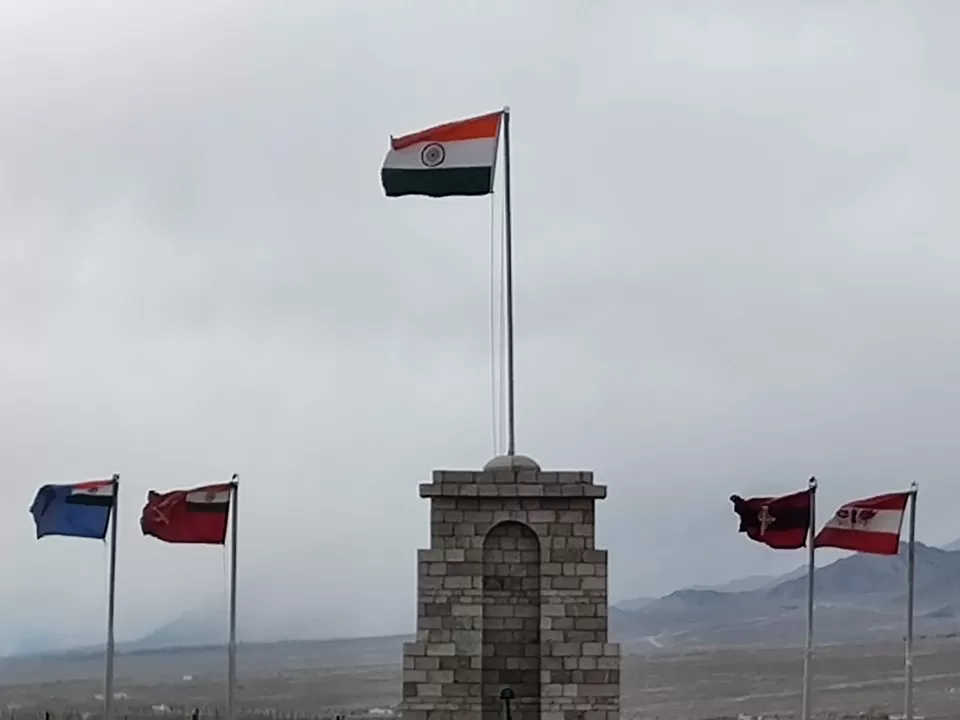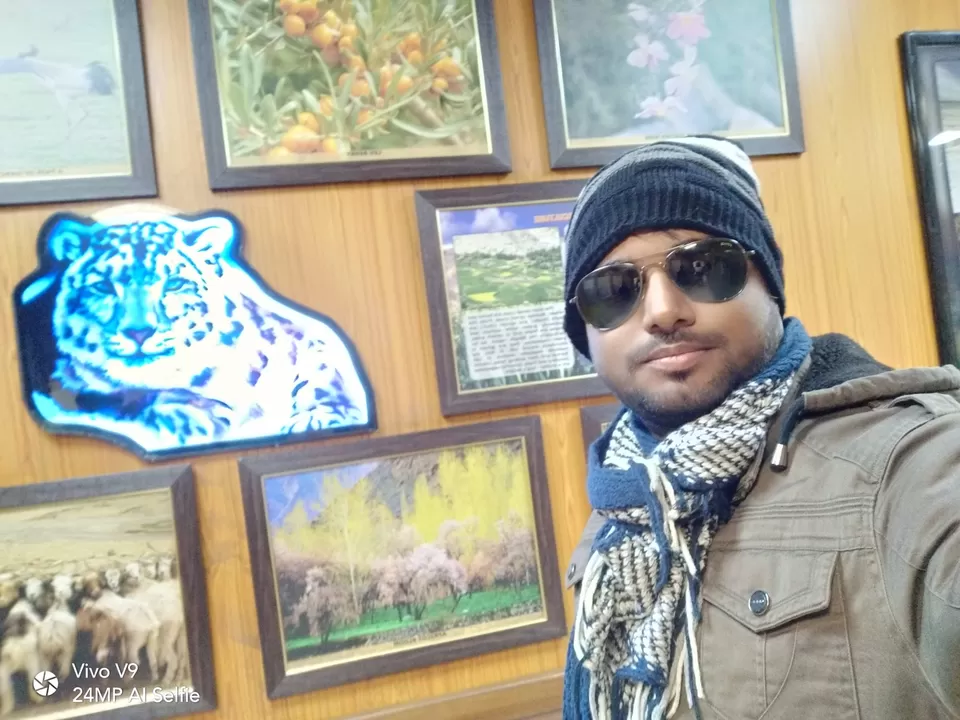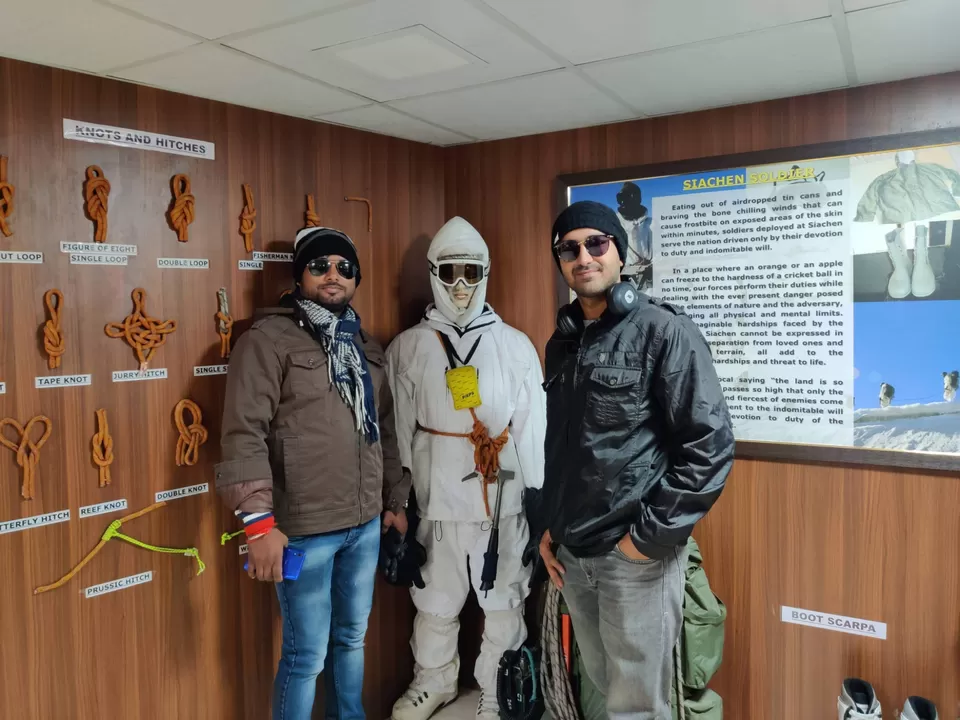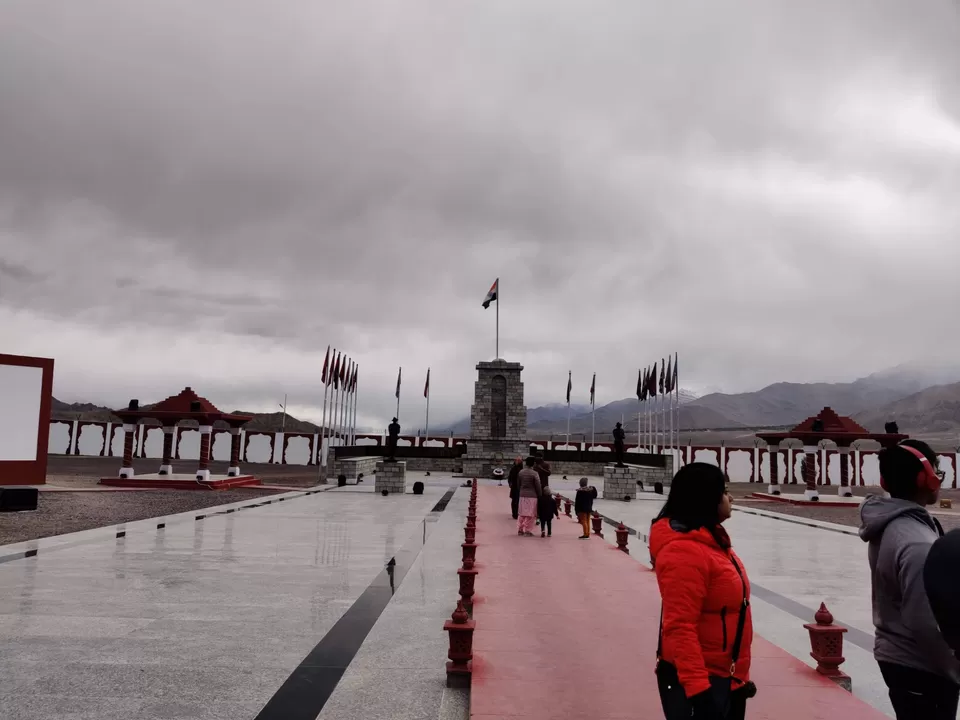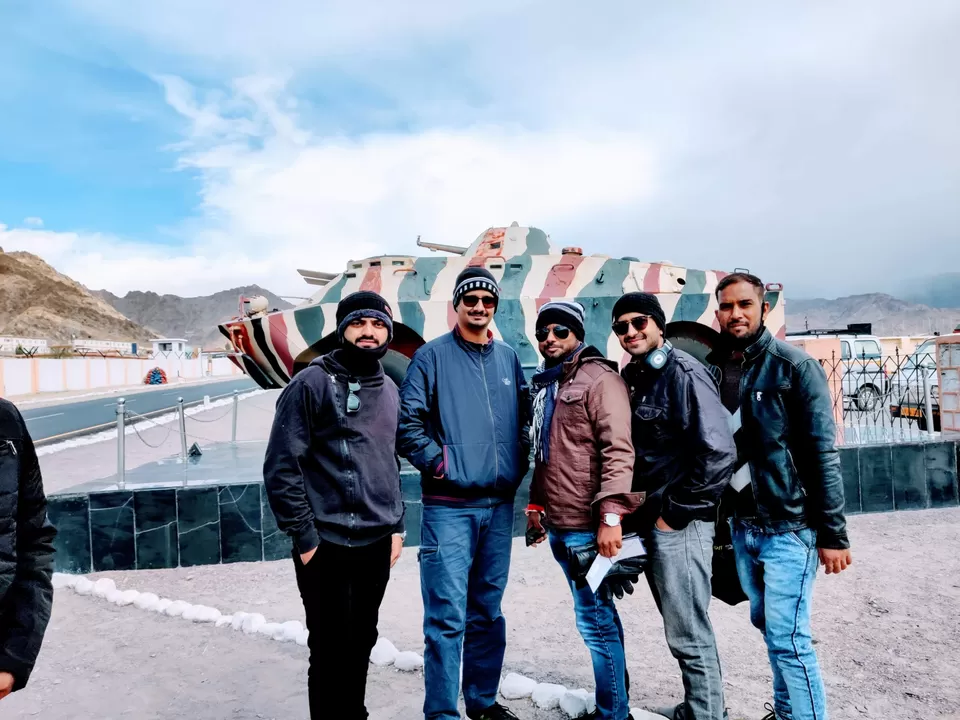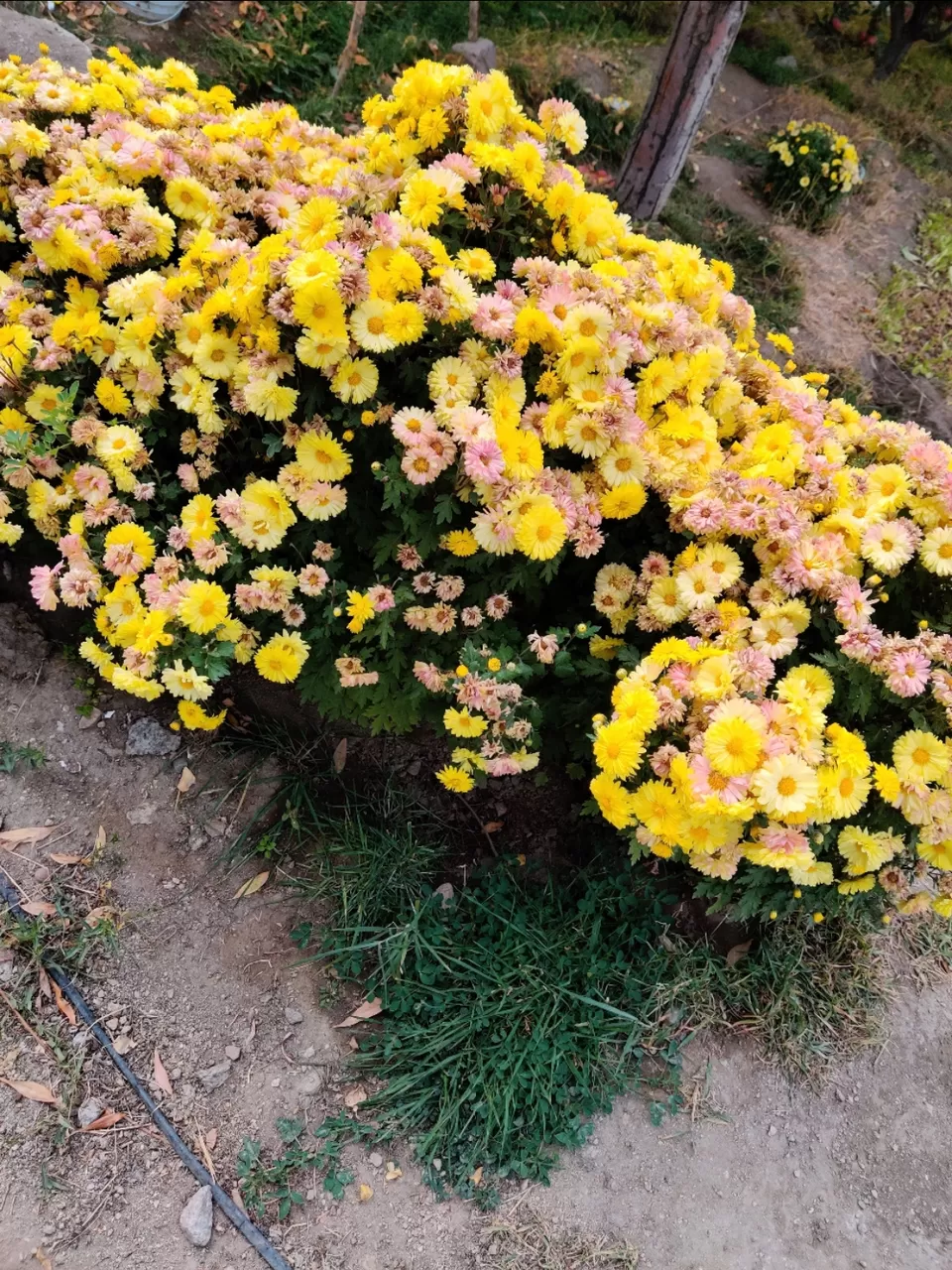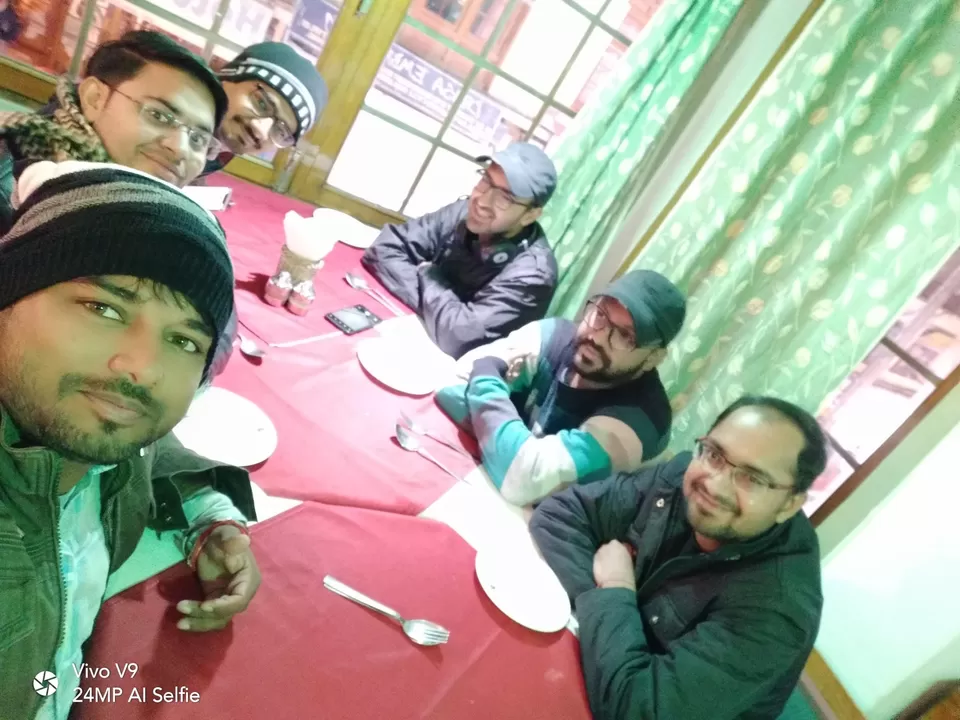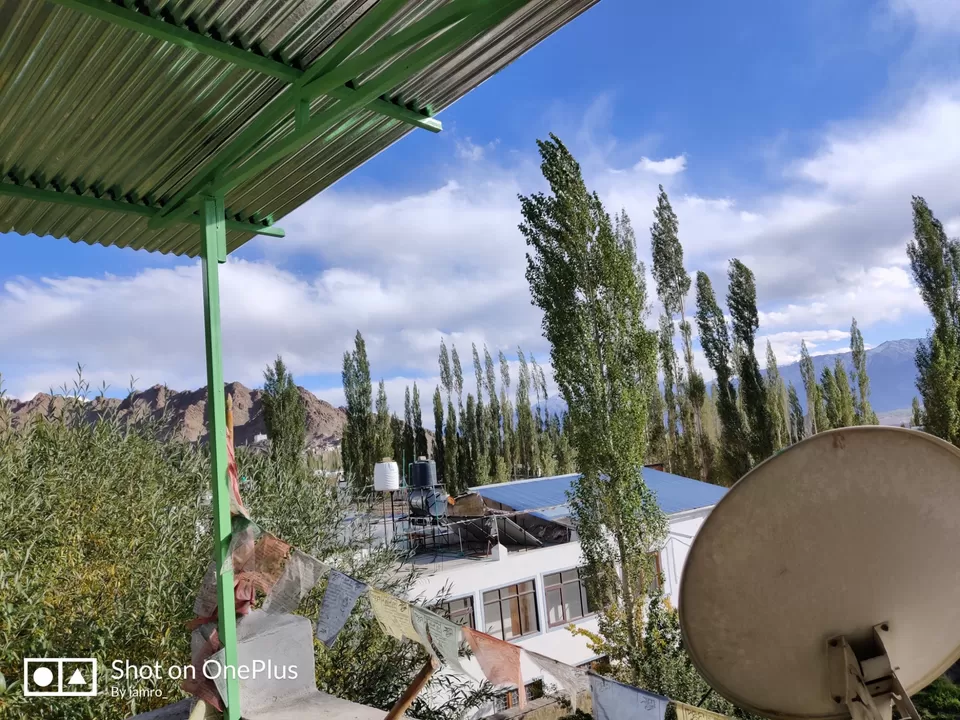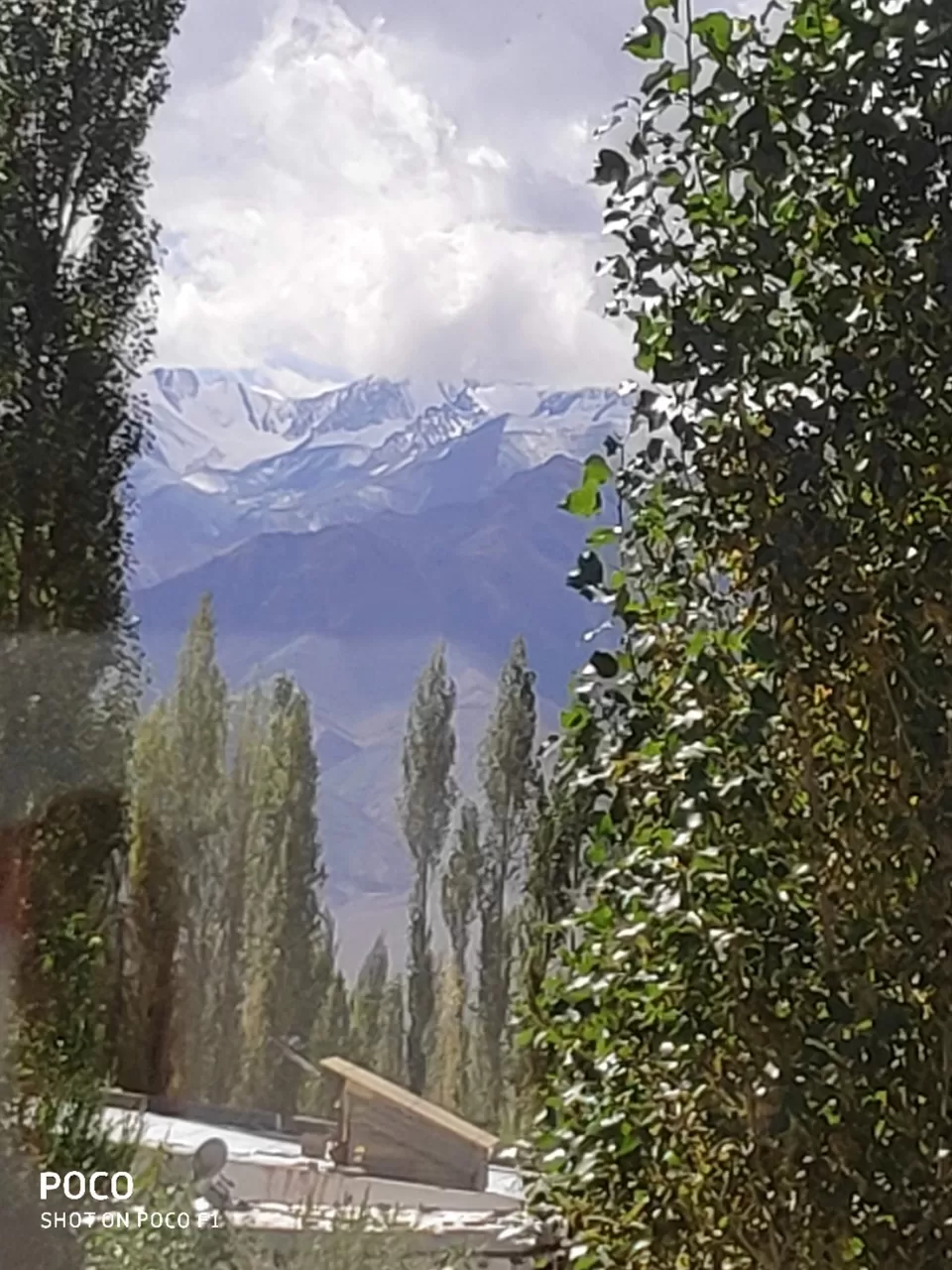 After that, we went further to Magnetic Hill, where you will see your car moving automatically. That place is also really good and is beautiful.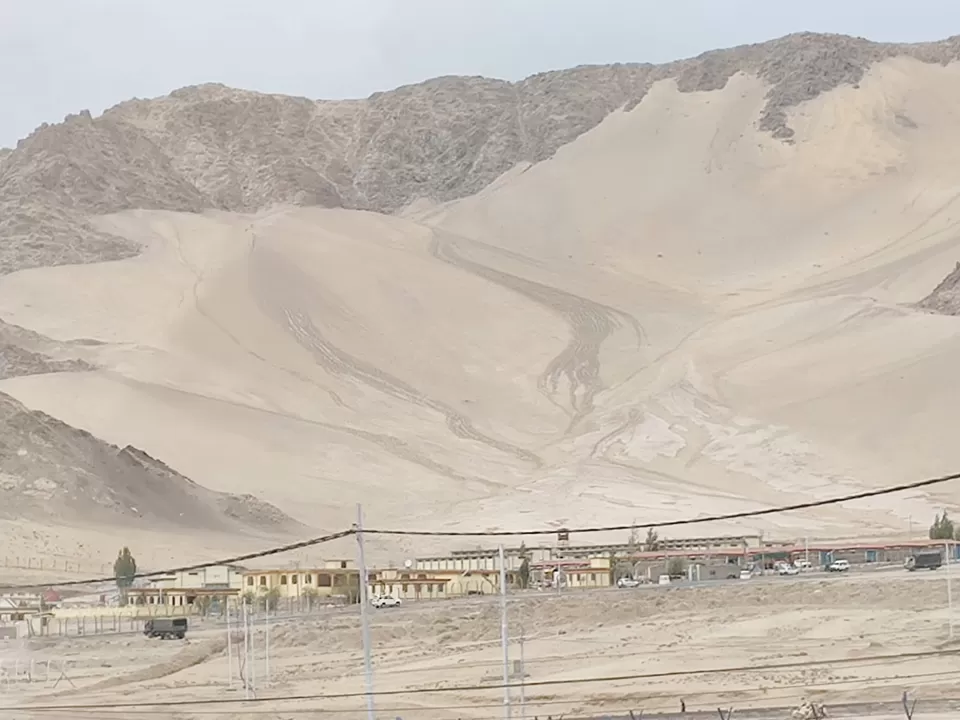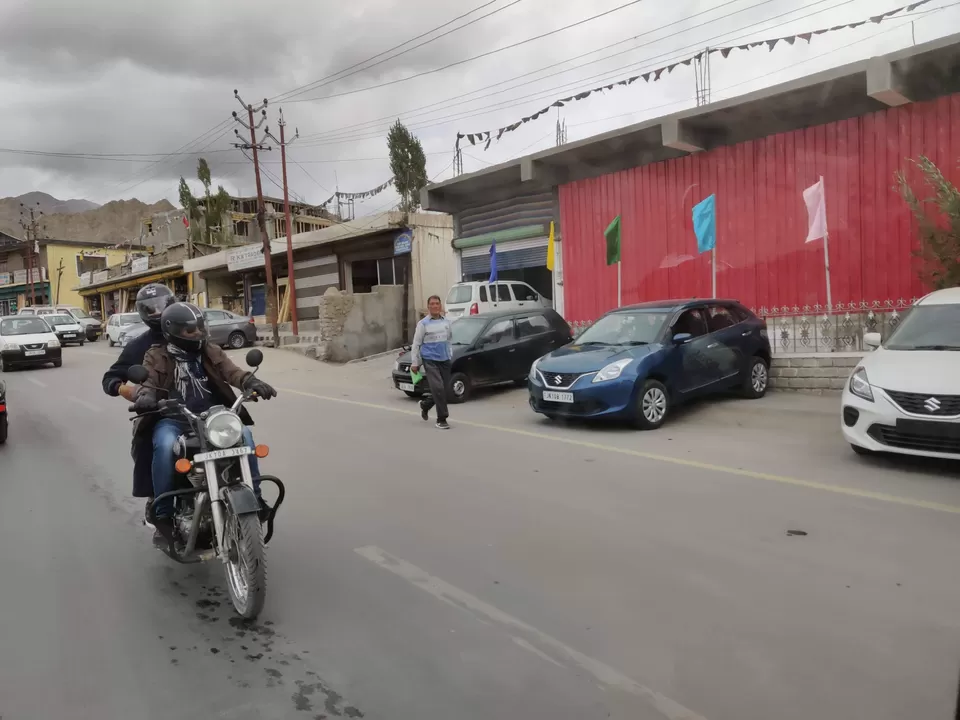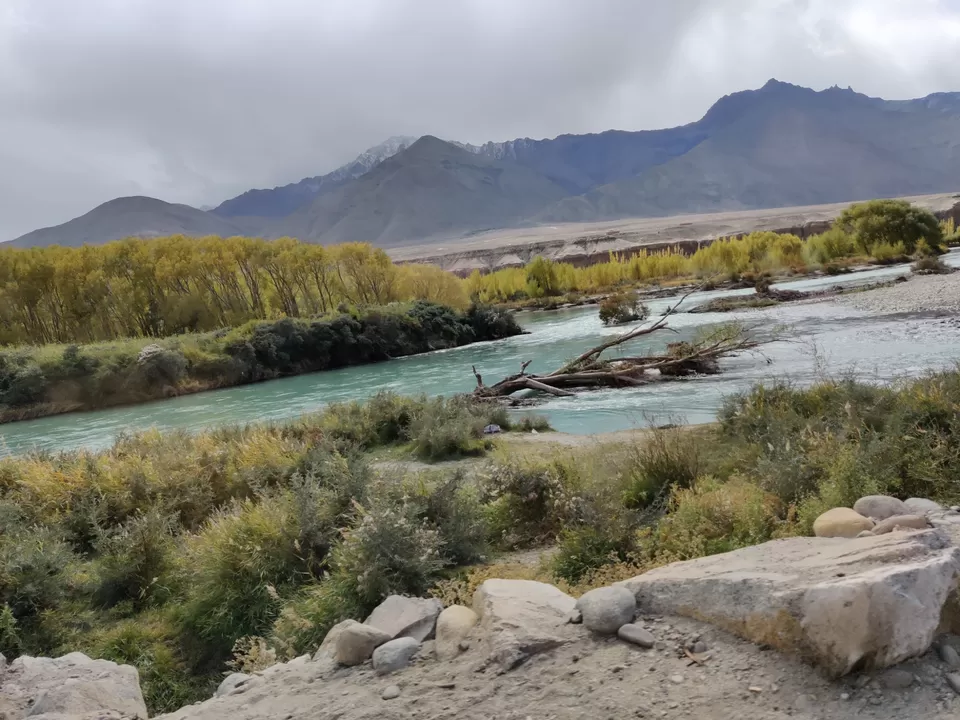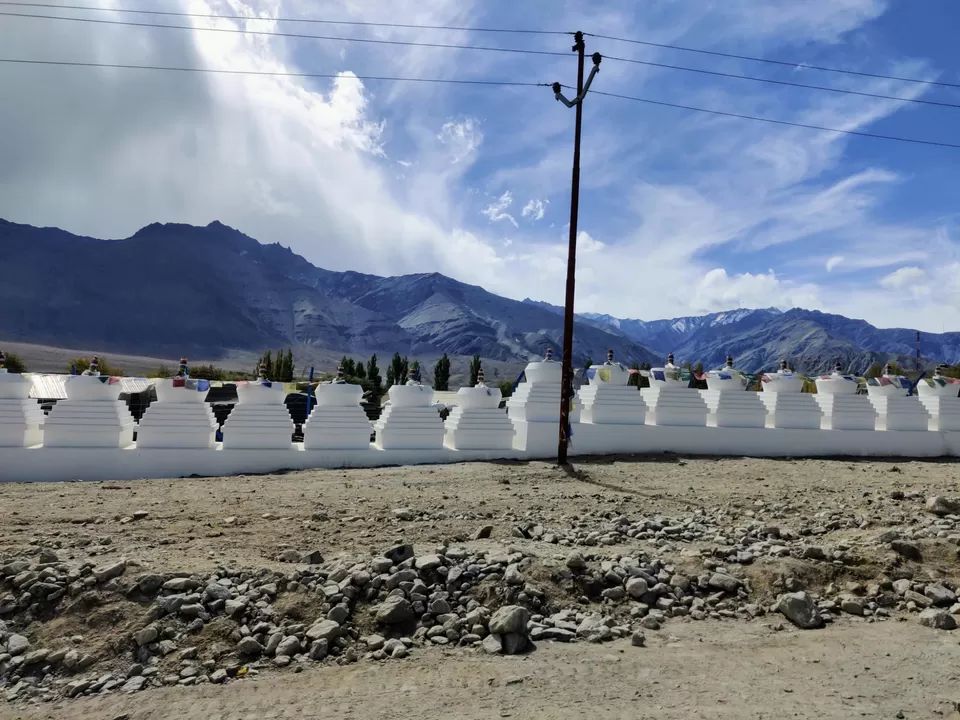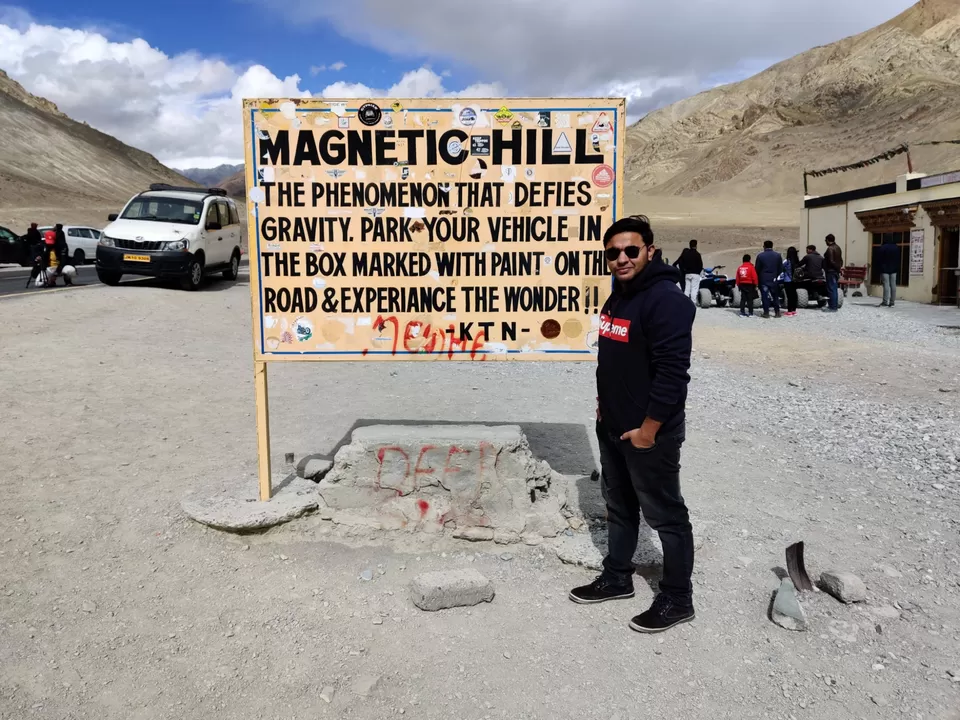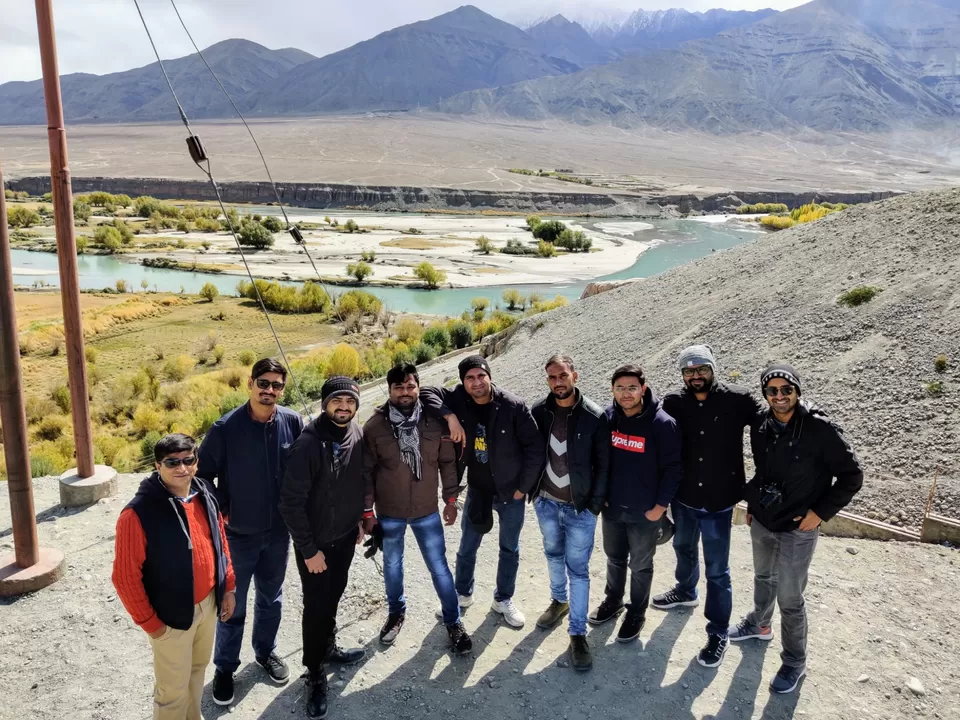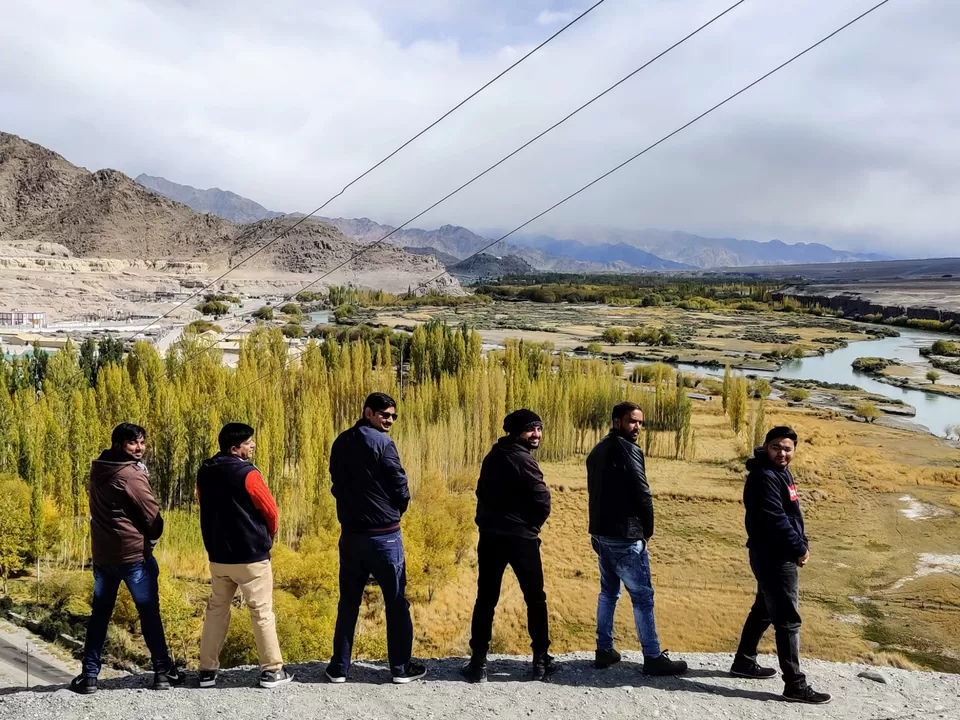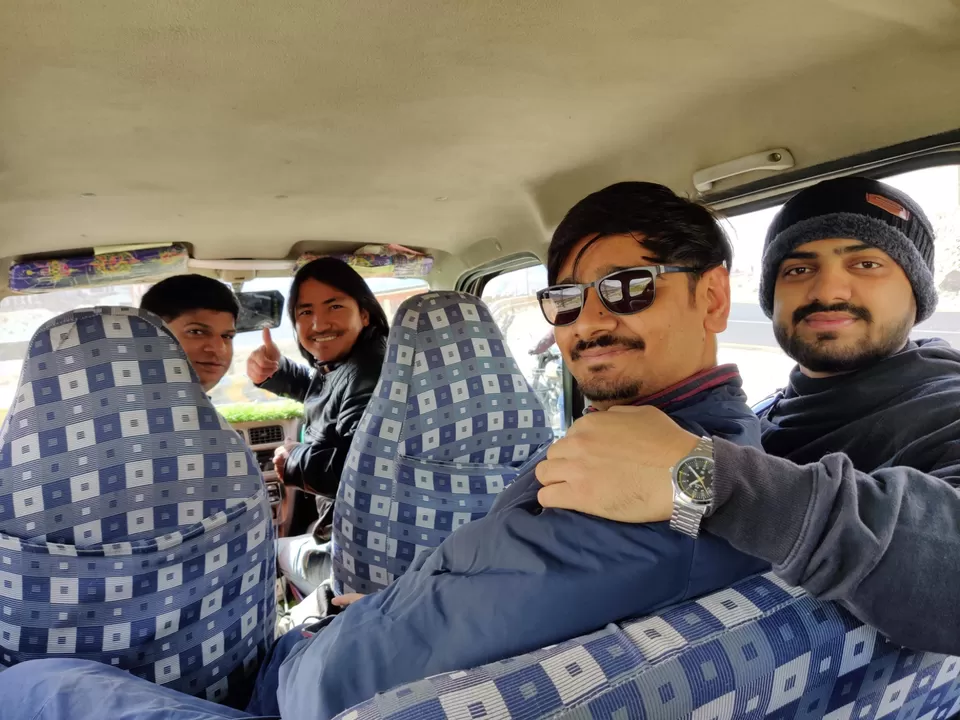 While returning from there, we also saw some very good and heart-rending places. Where we could not live without stopping ourselves.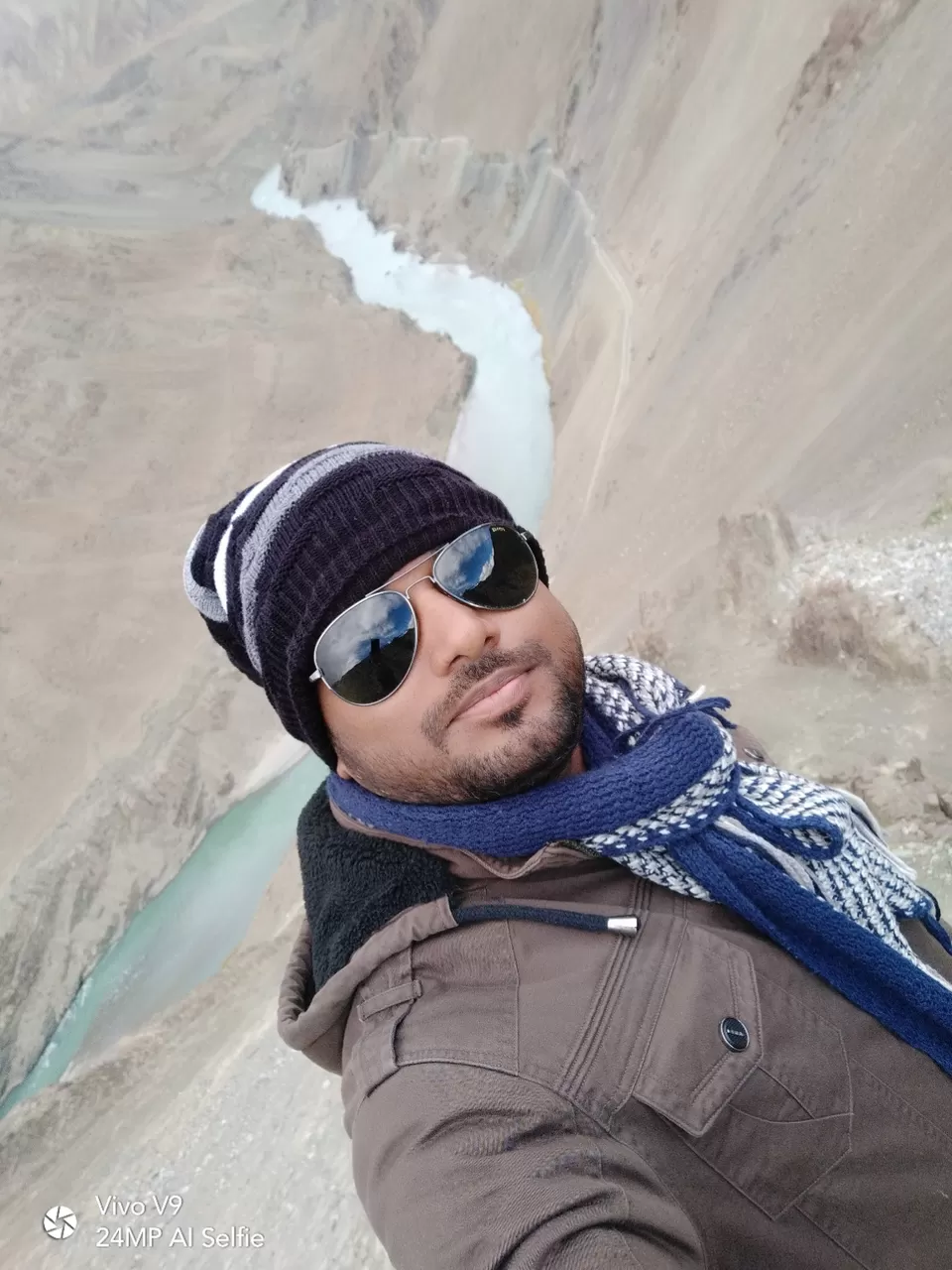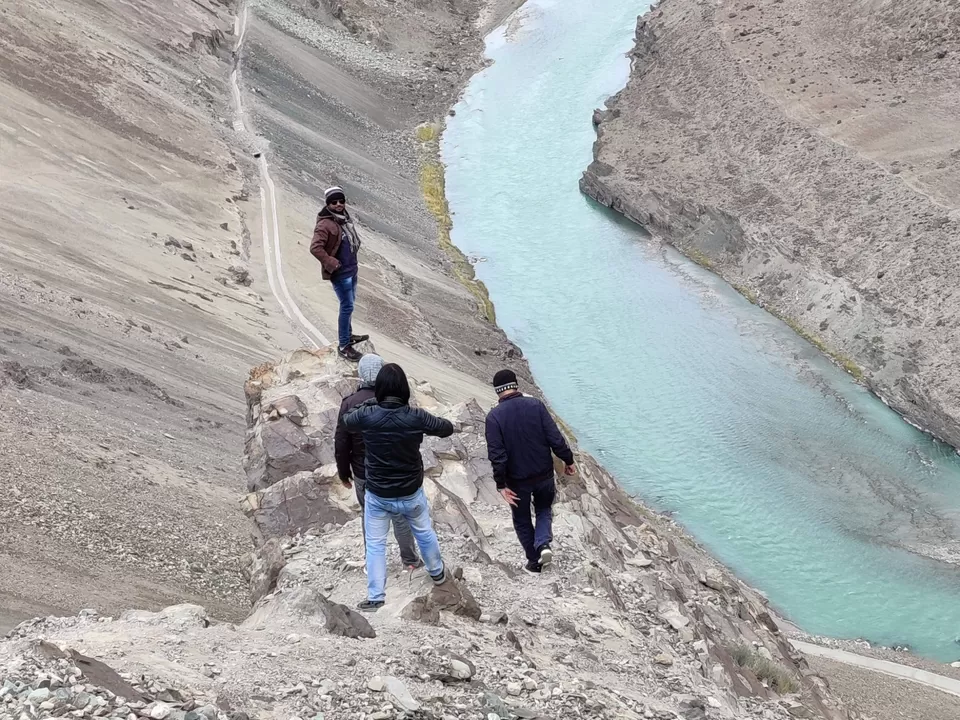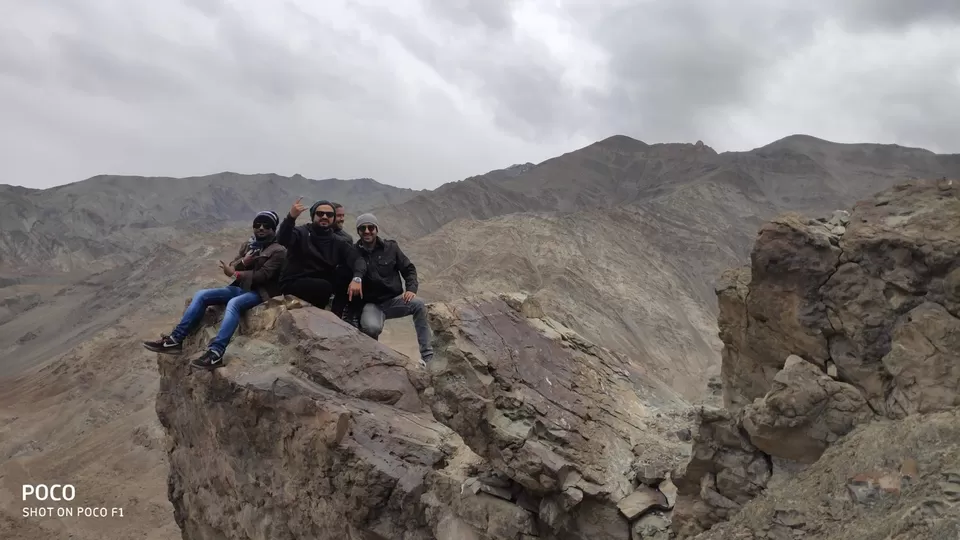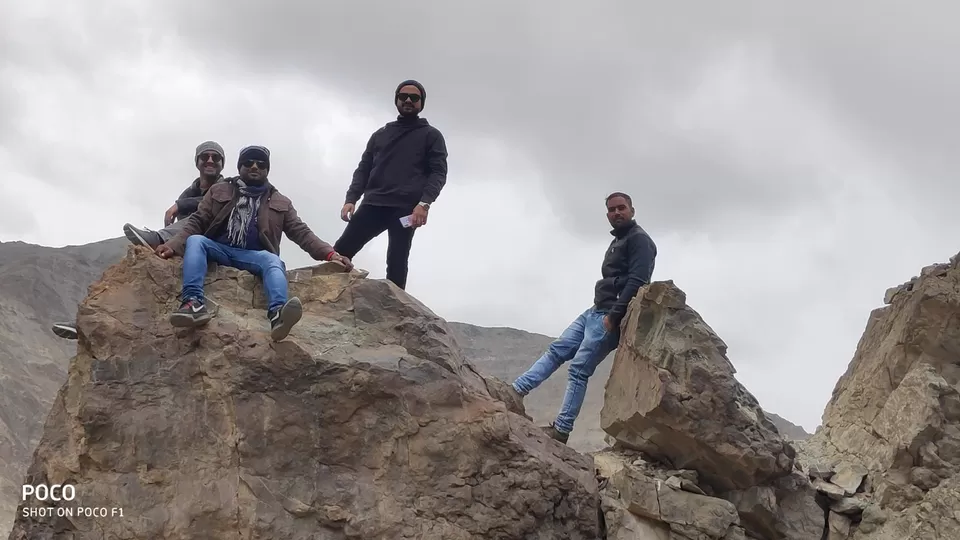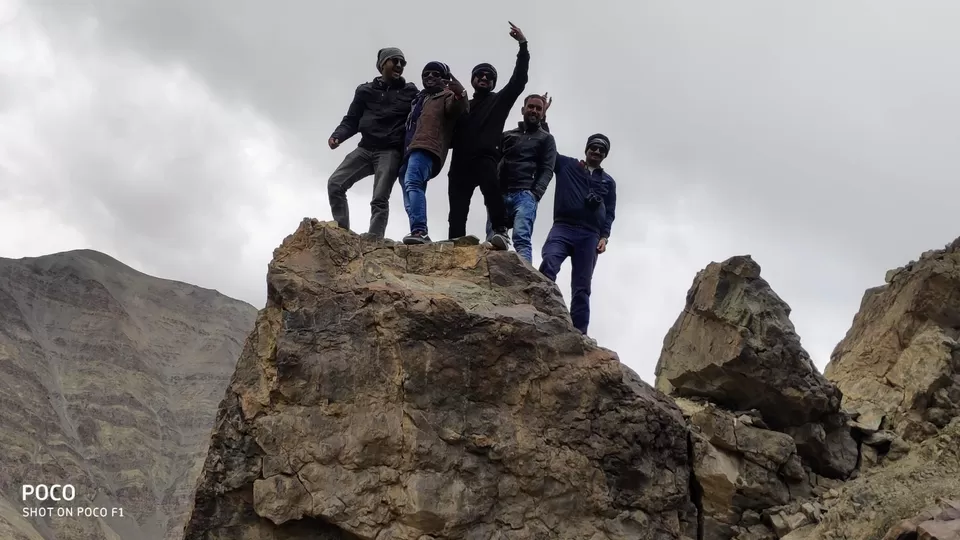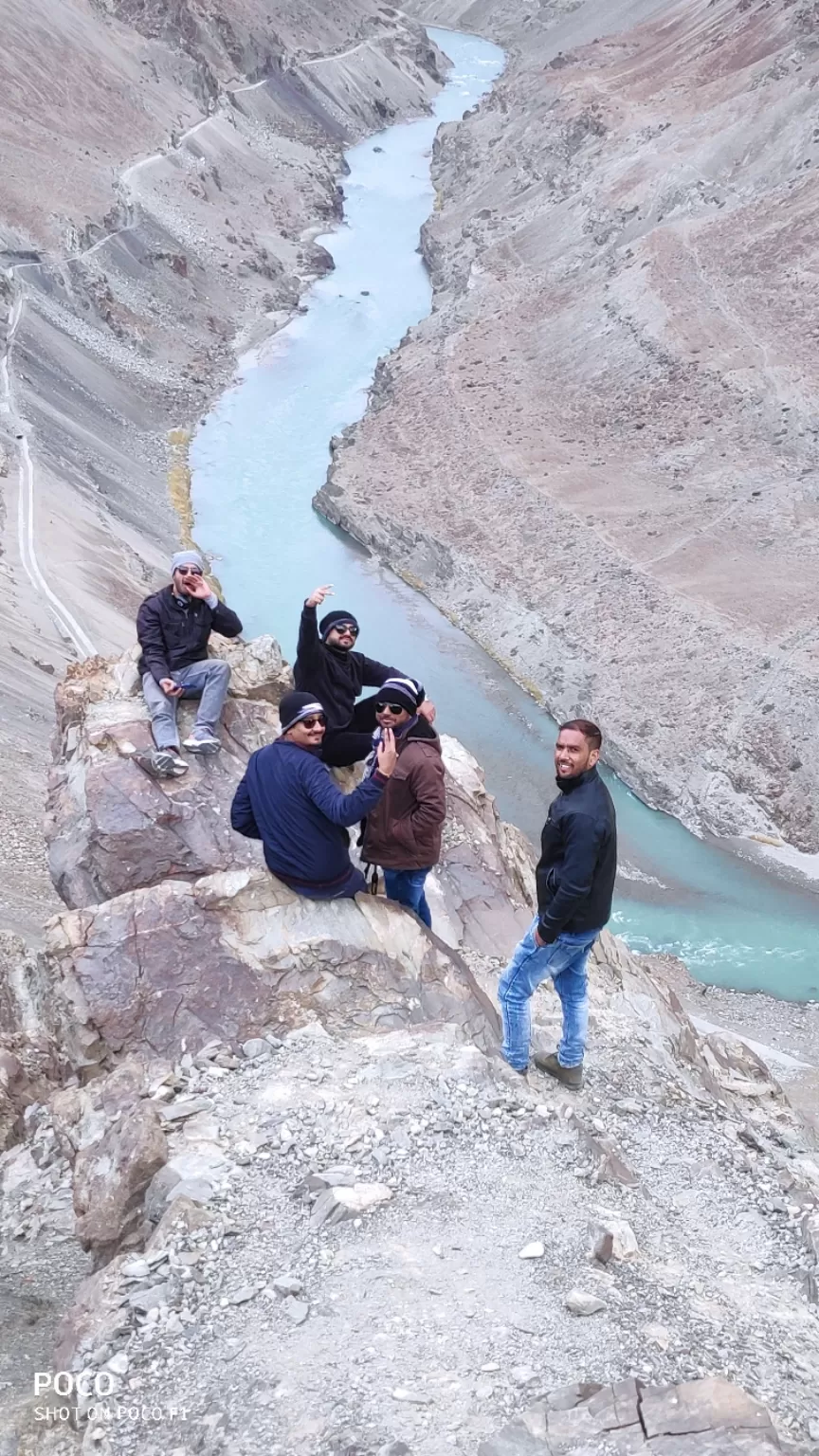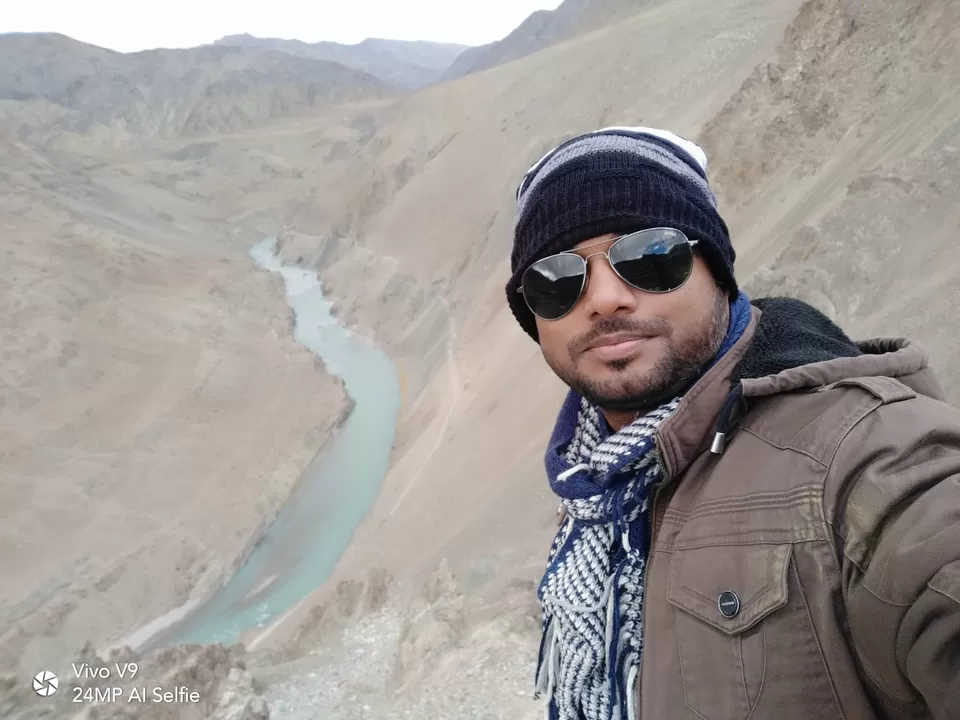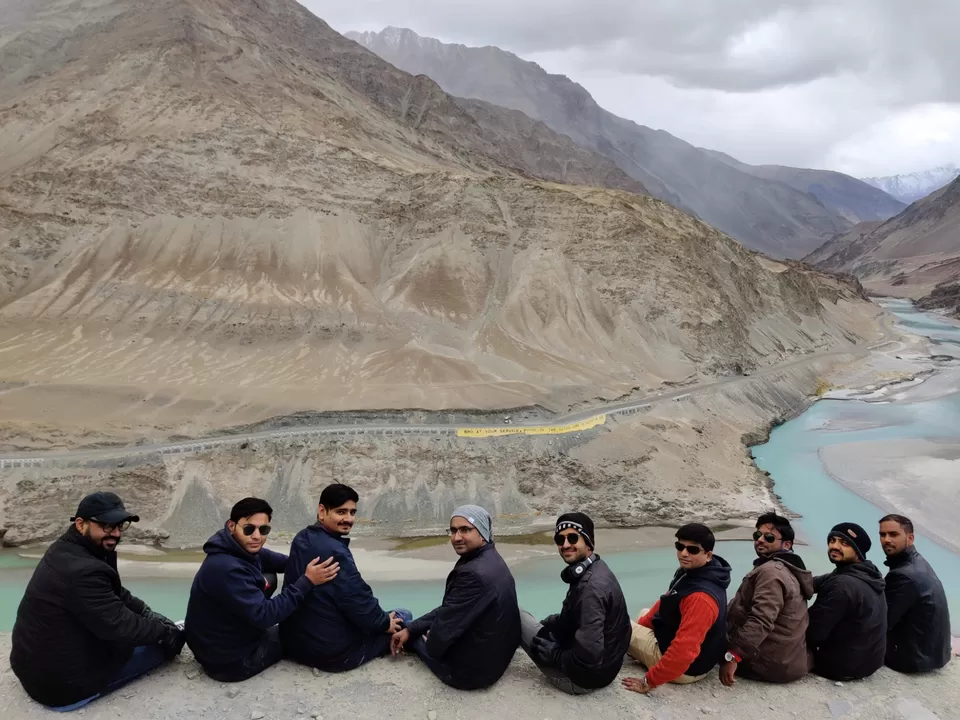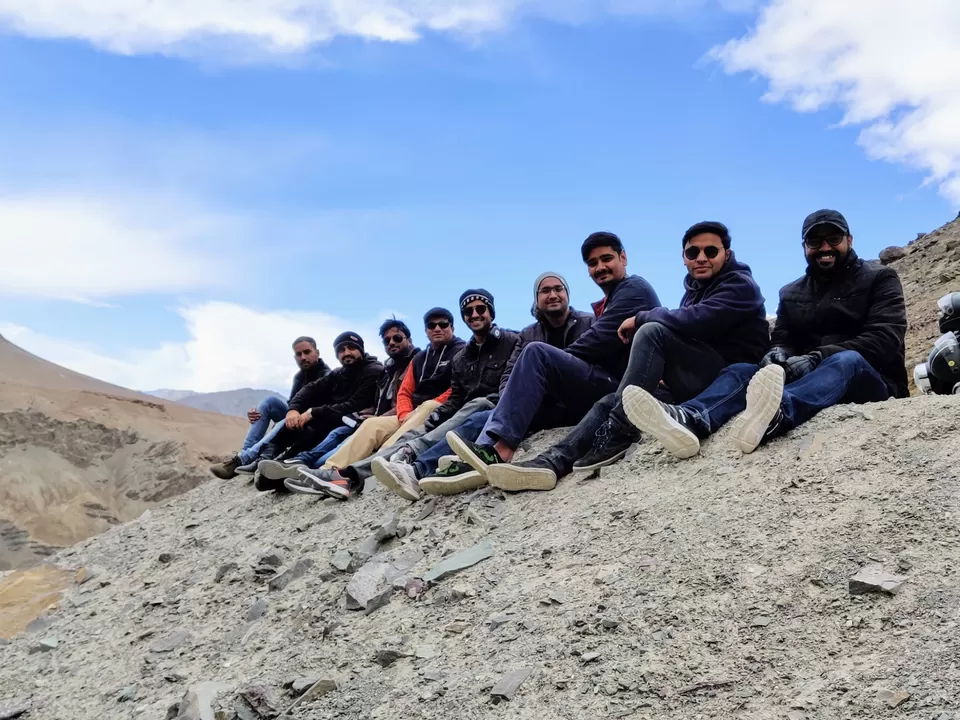 Then come forward and we also went to see Leh Monestery. Whatever is made very good and is very beautiful too. There was no photo of that place to draw photos there.
The next day we booked a Traveller Car in the morning and left for Pangong Lake. The Traveller Owner took Rs 11500 from us to go from Leh city to Pangong lake.The beautiful views we saw on the way to Pangong Lake are unforgettable.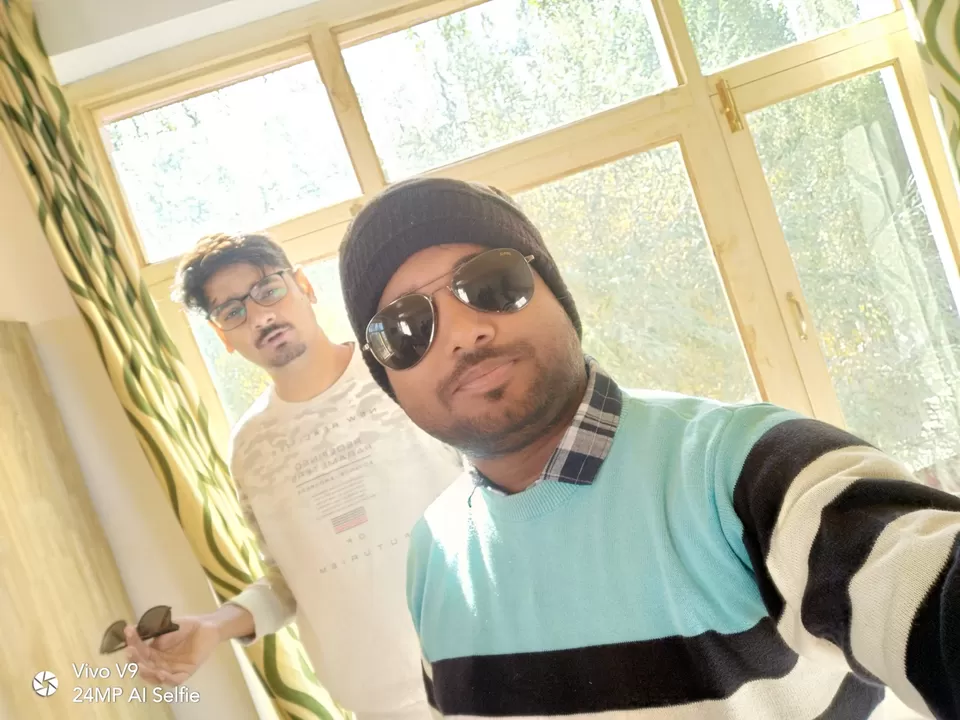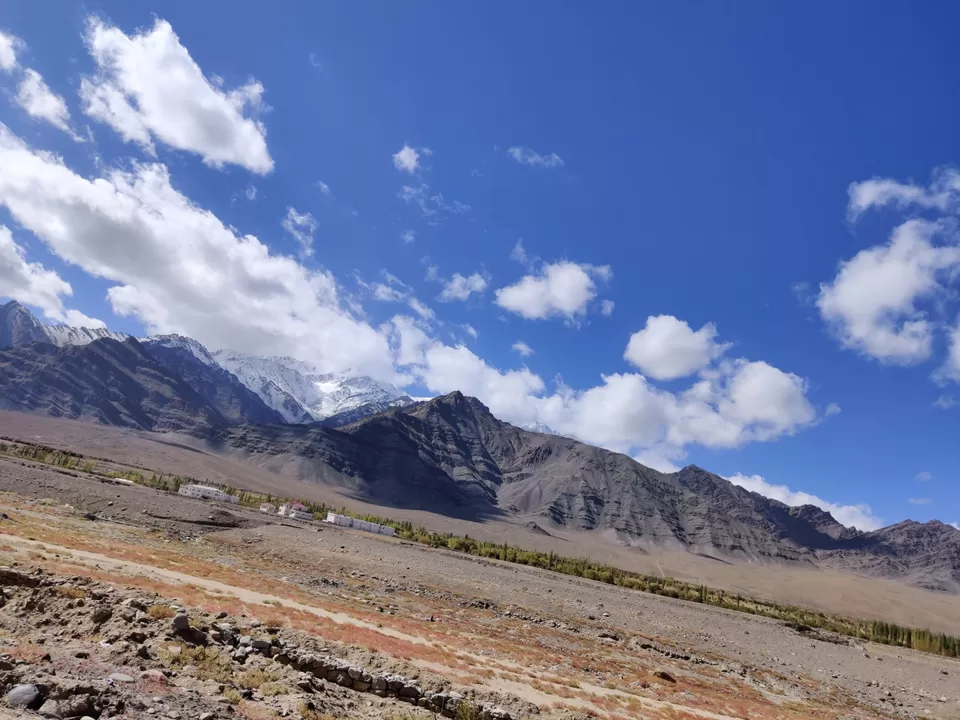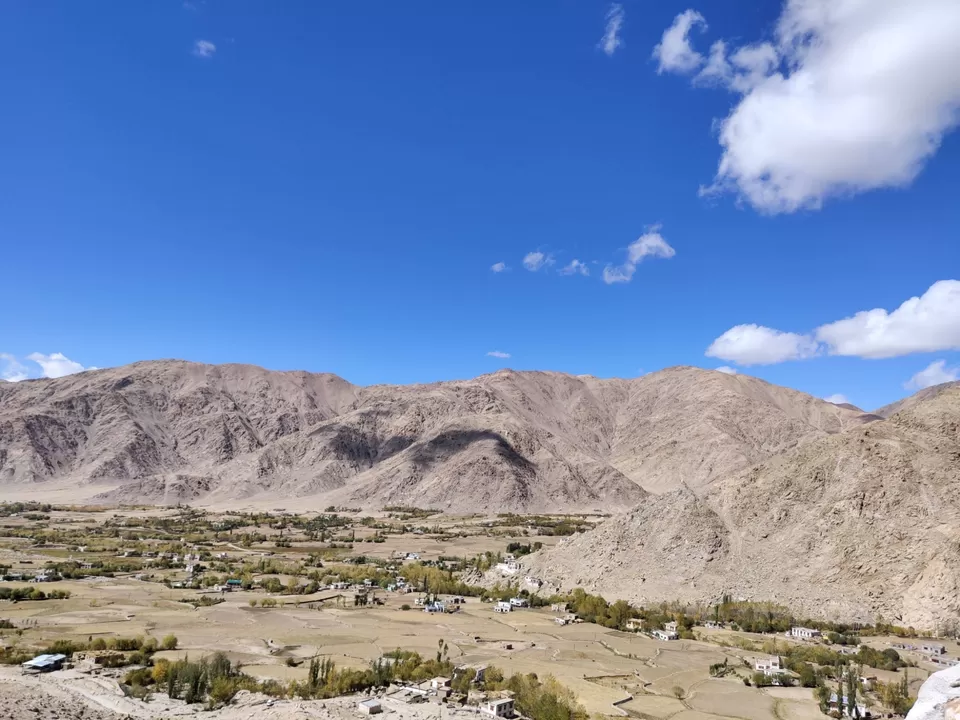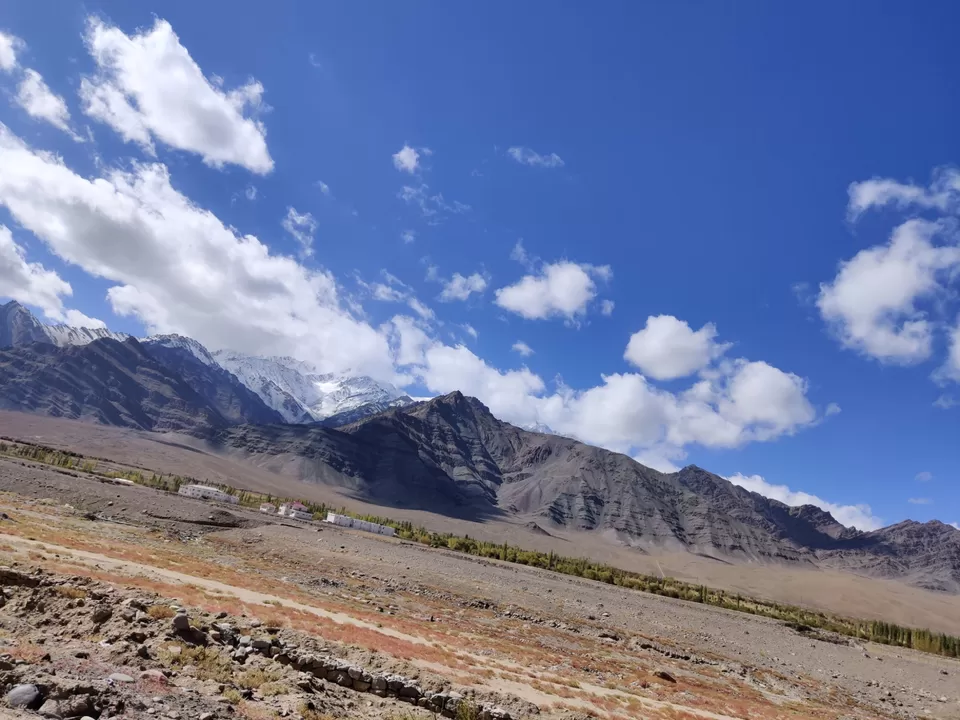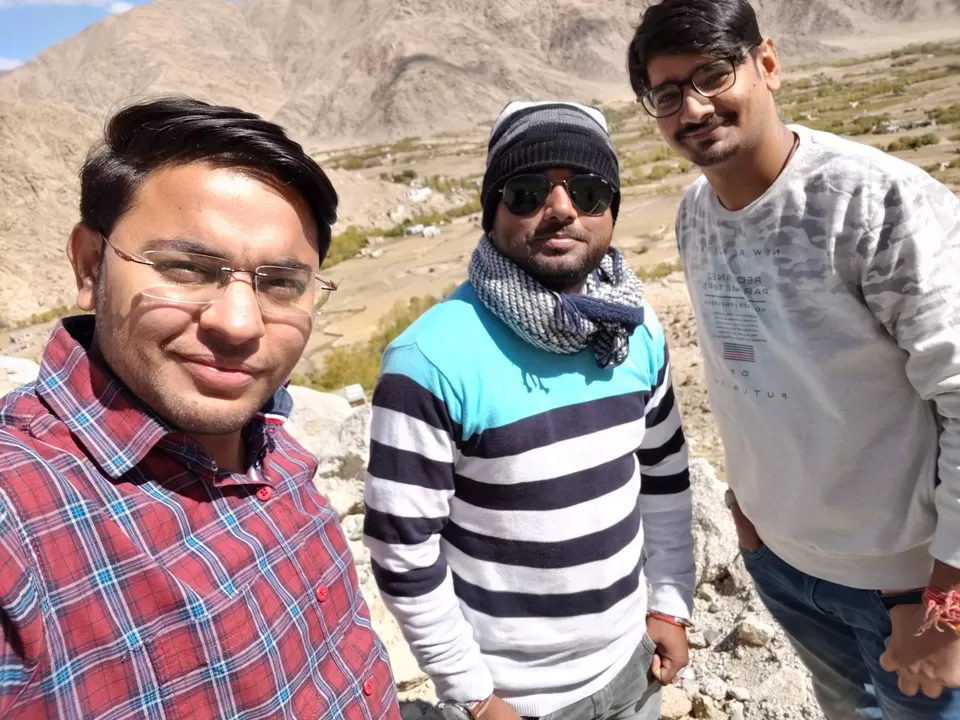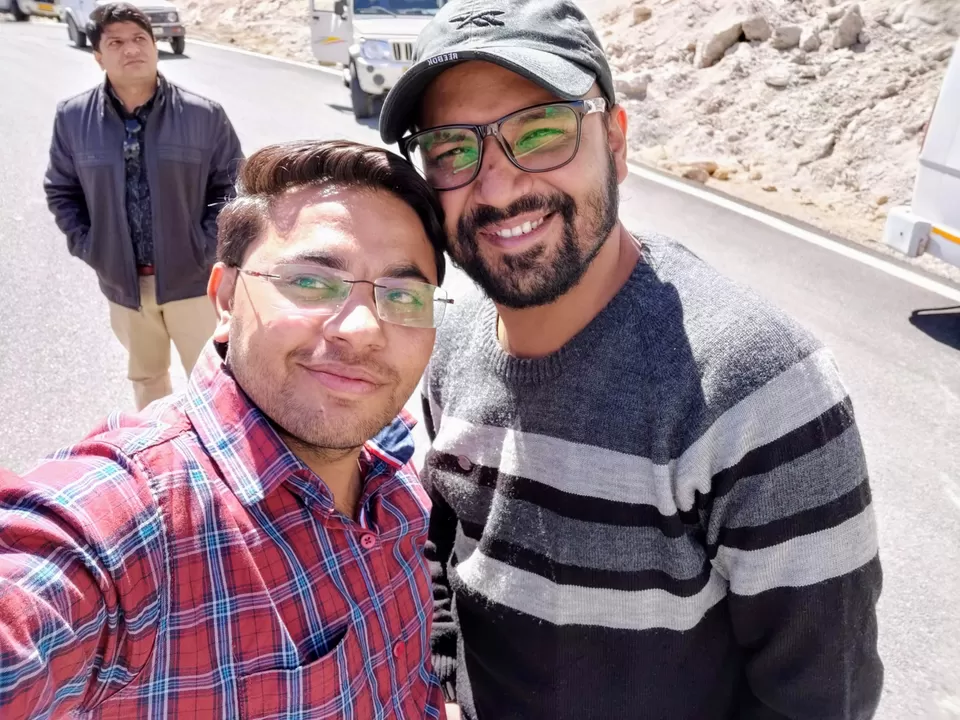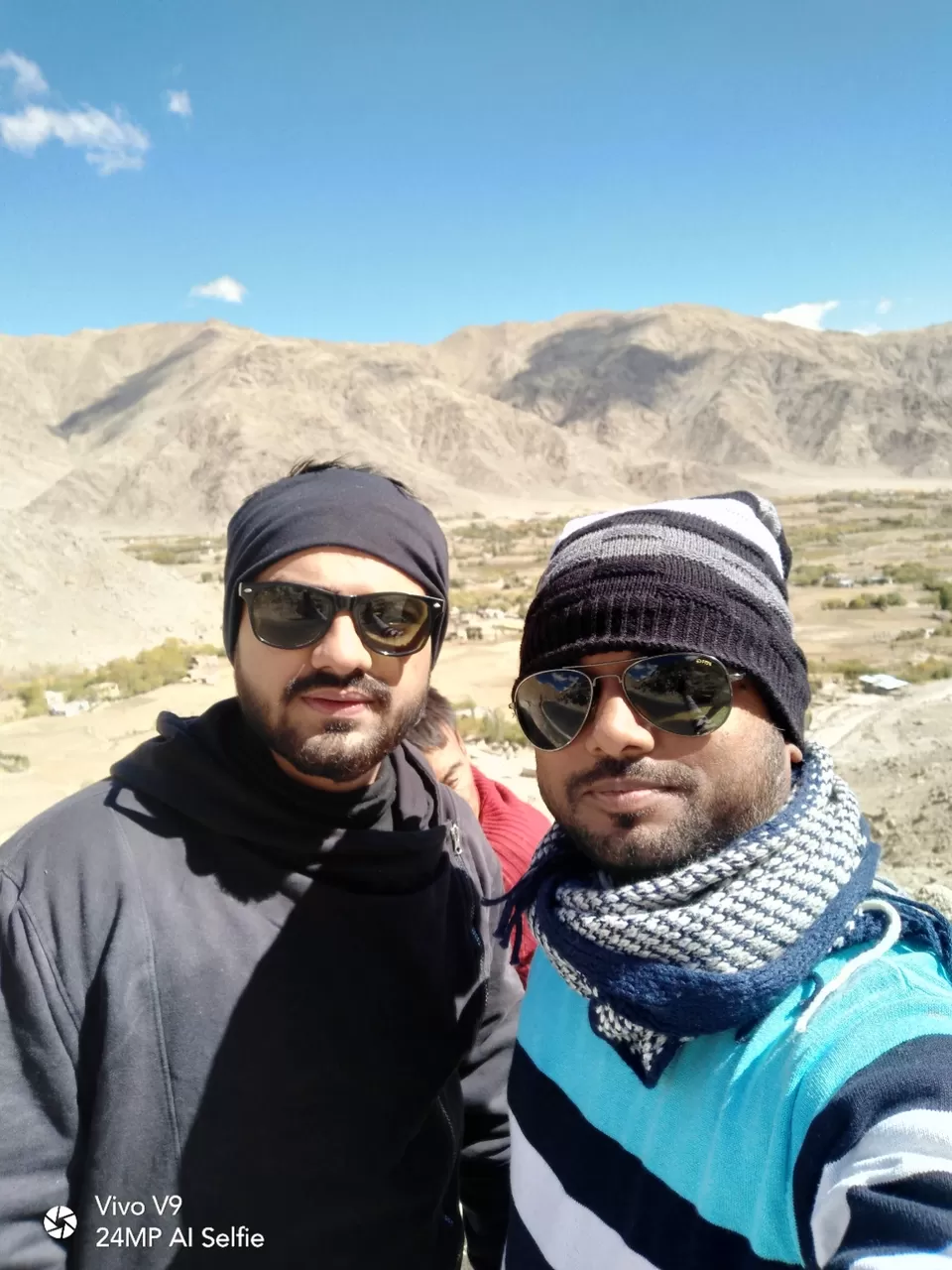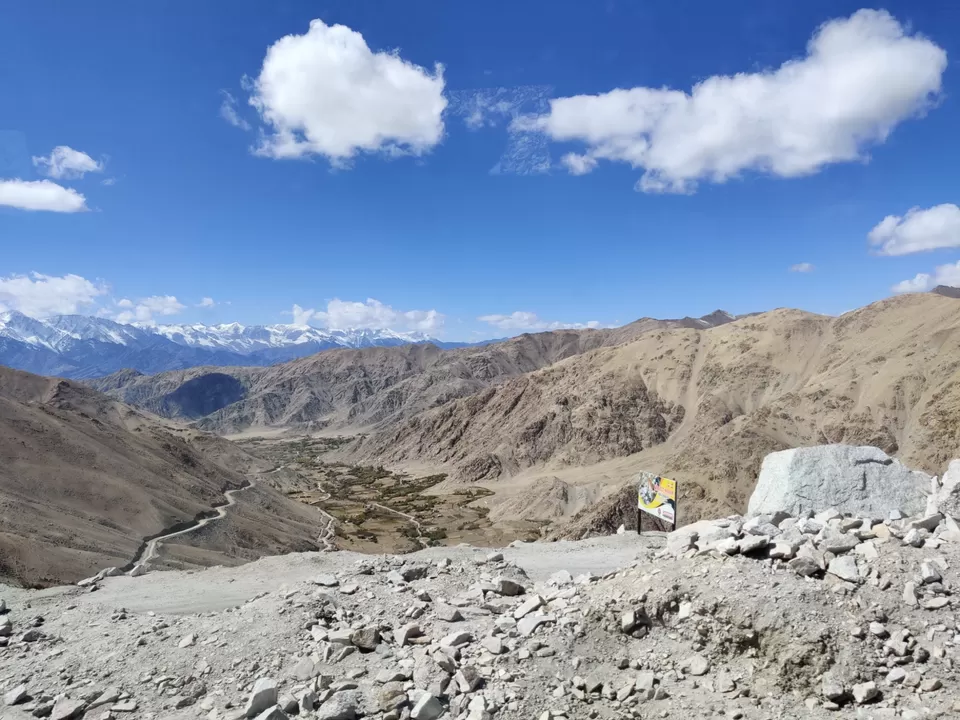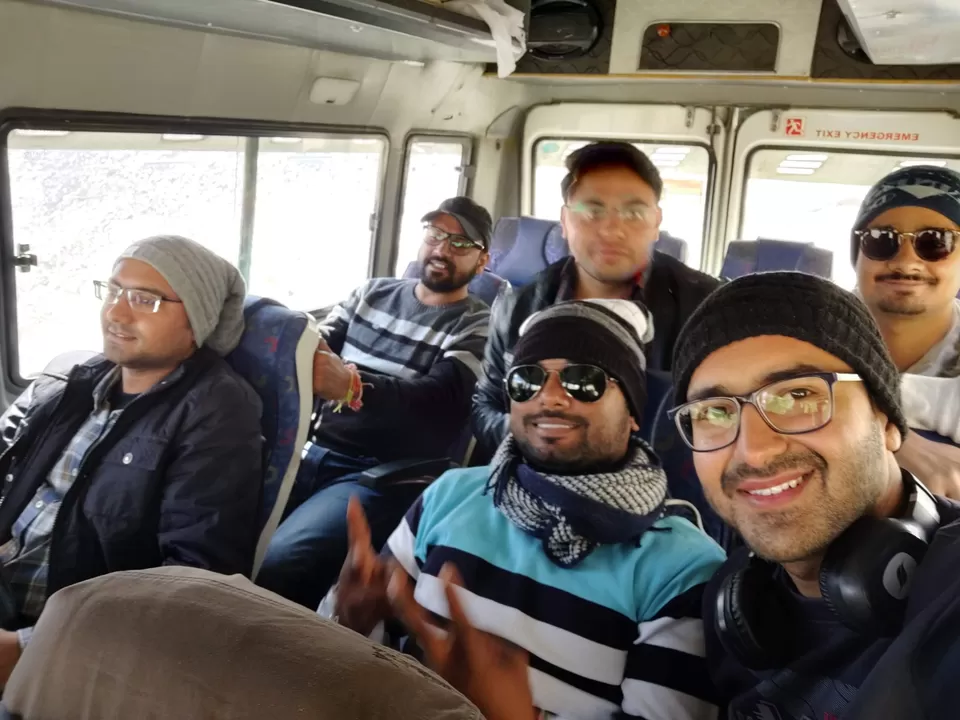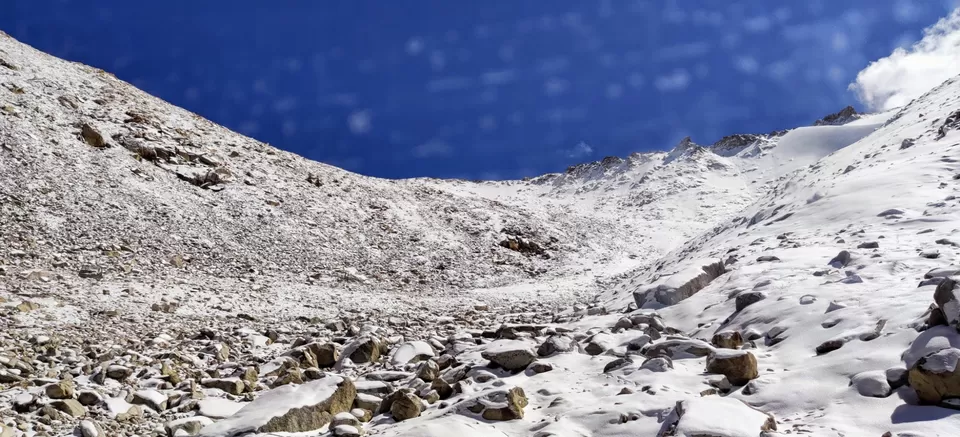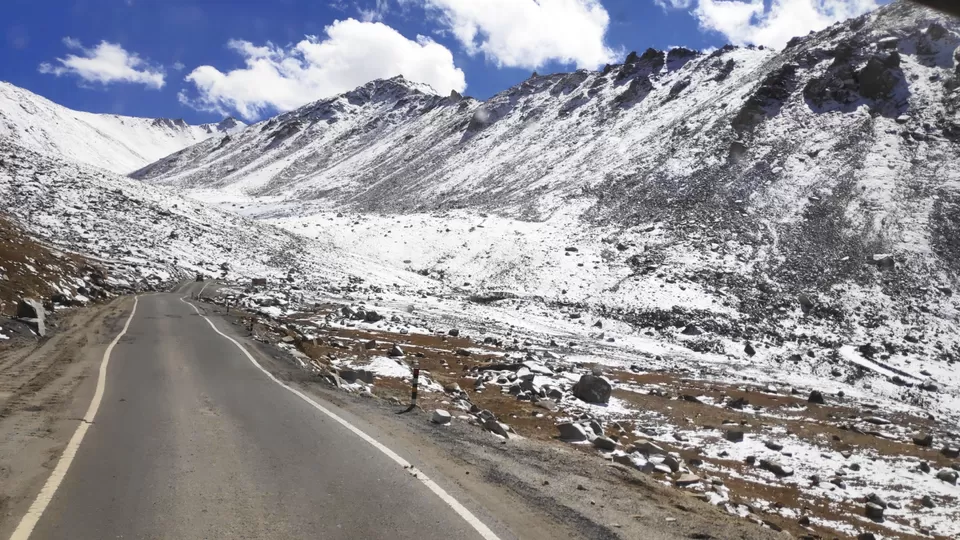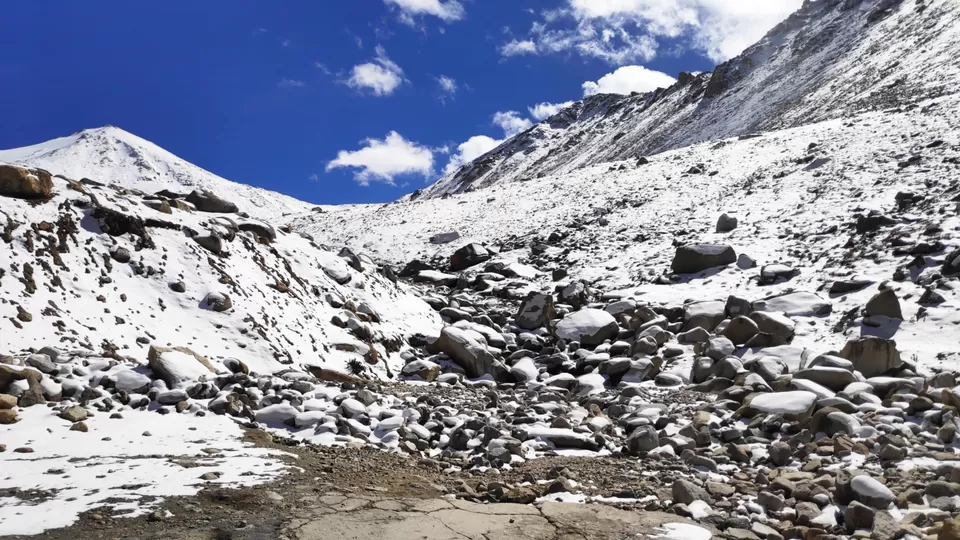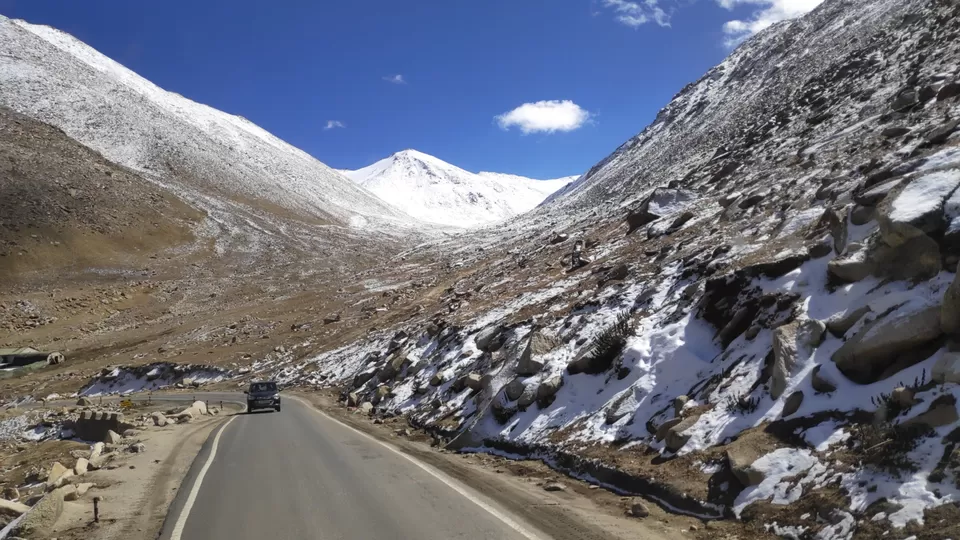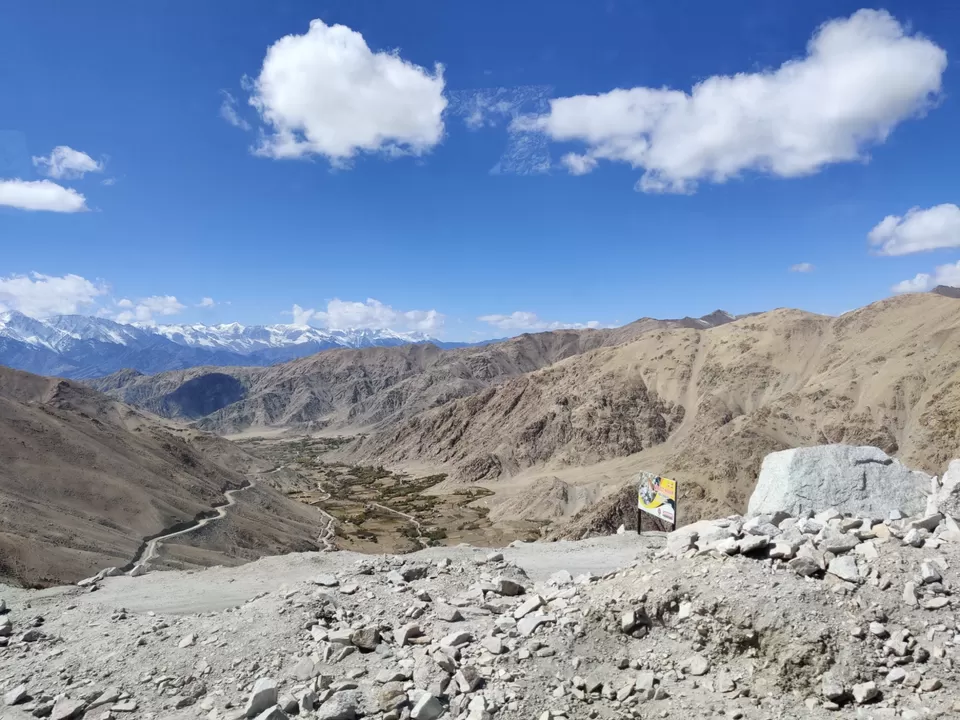 On the way to Pangong Lake, there was a place of Changla which was showing the true nature of nature with a magnificent and peaceful environment covered with full snow.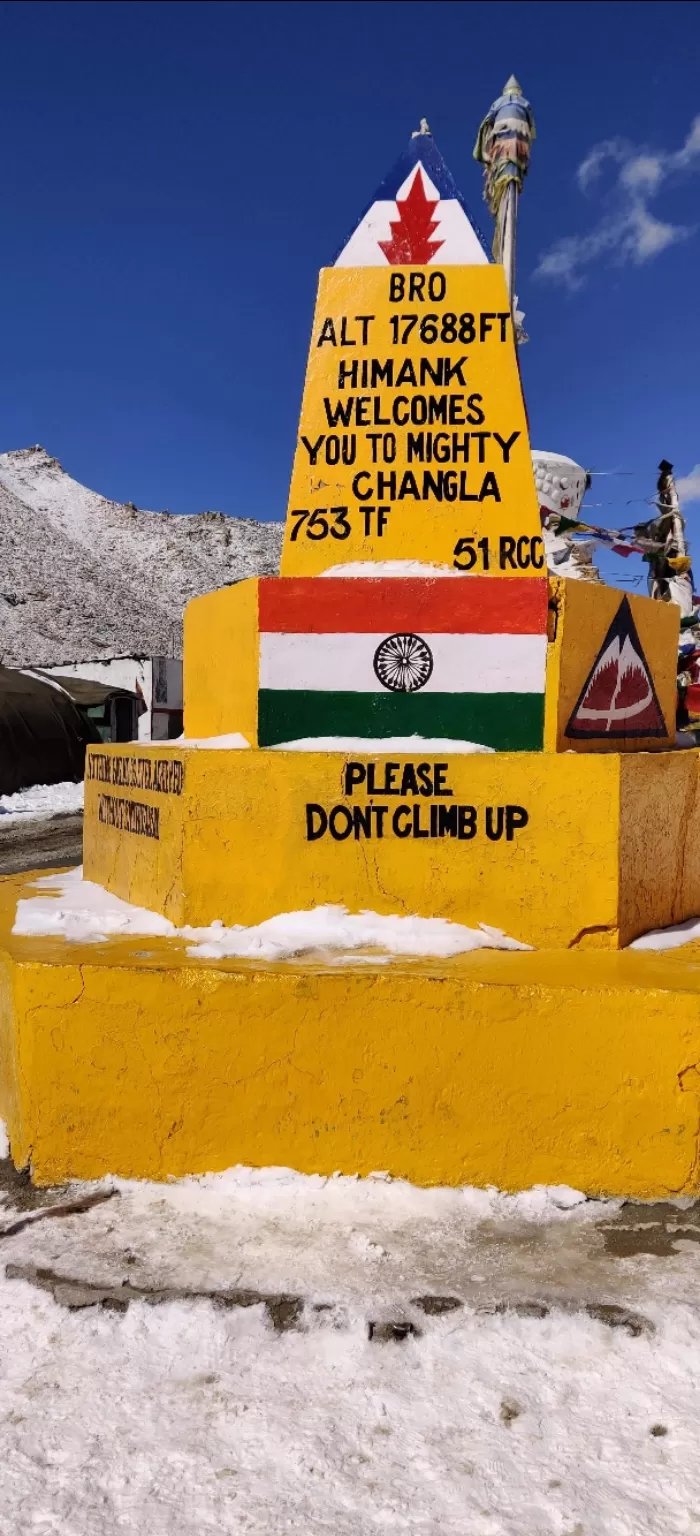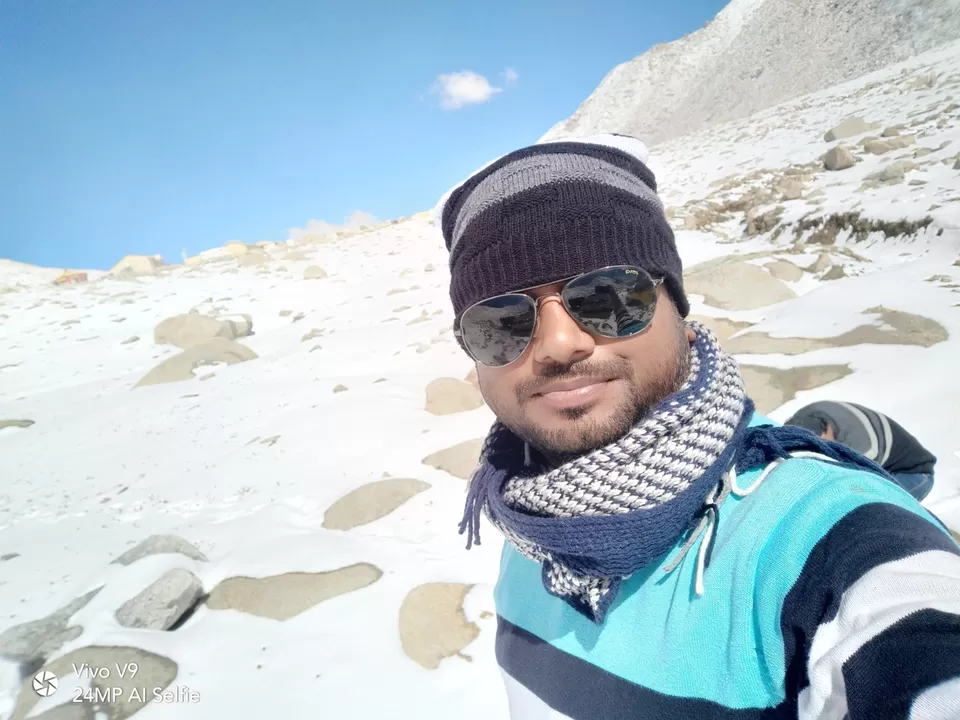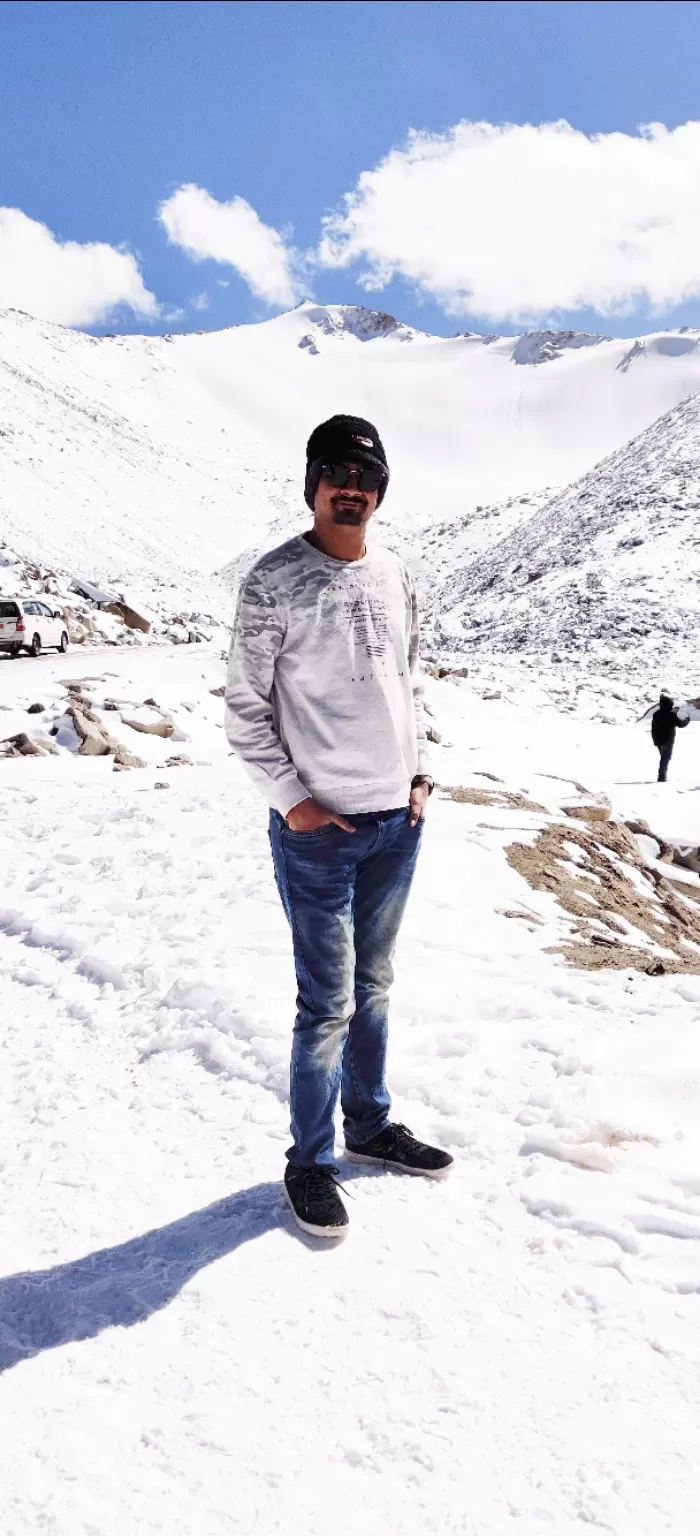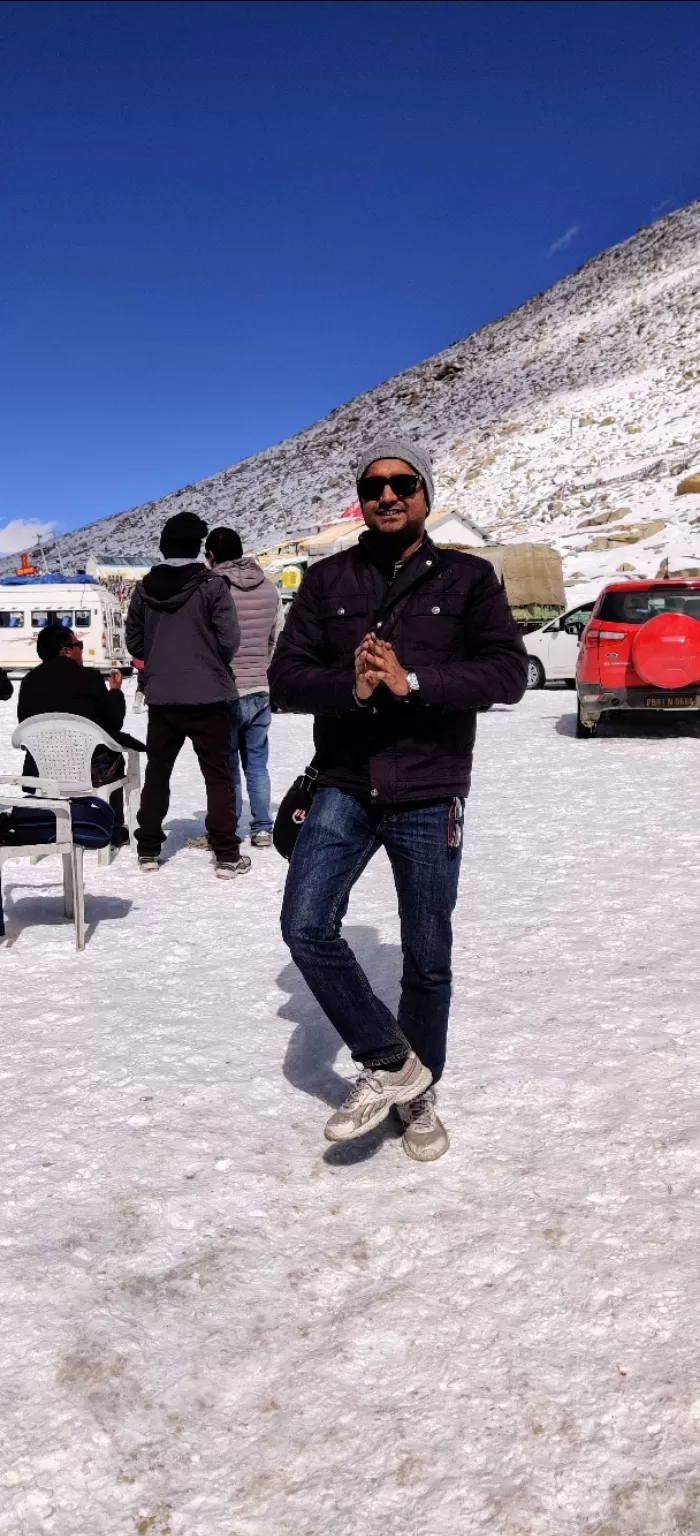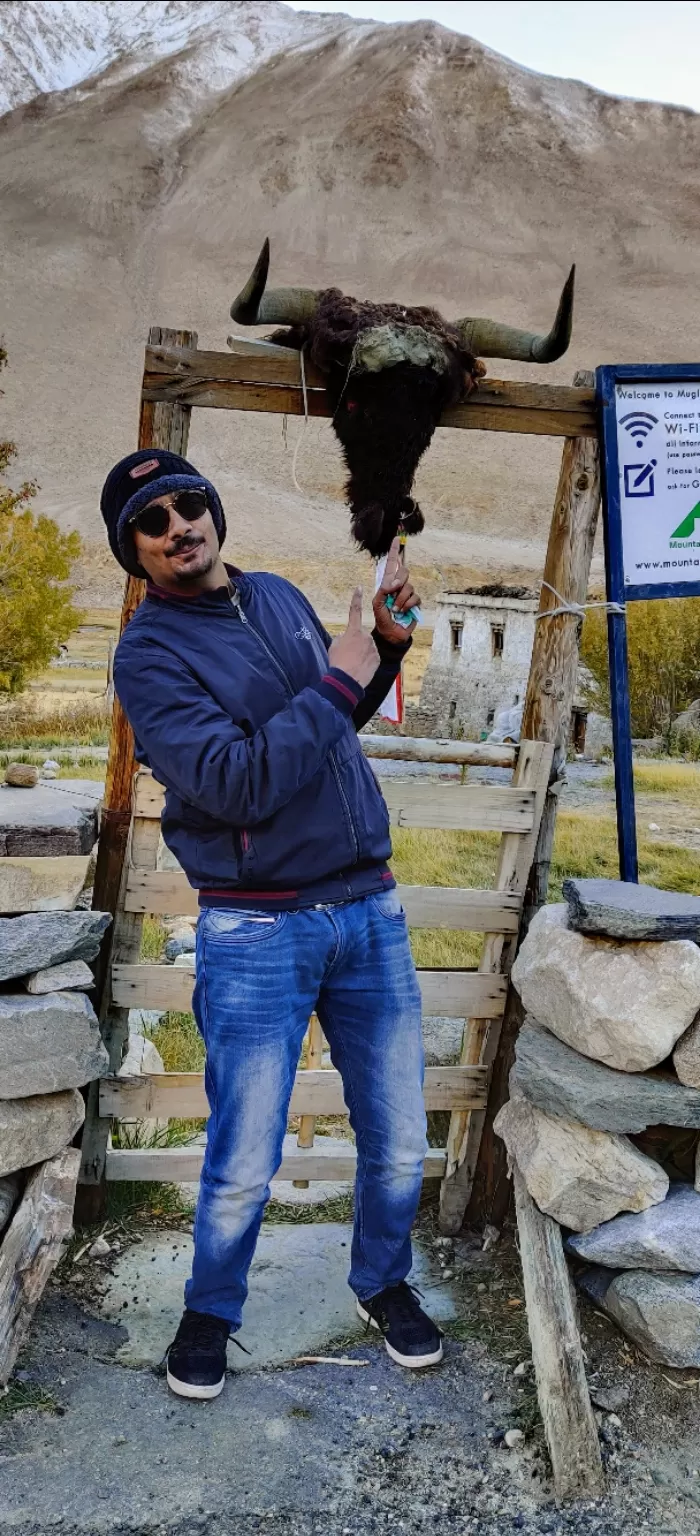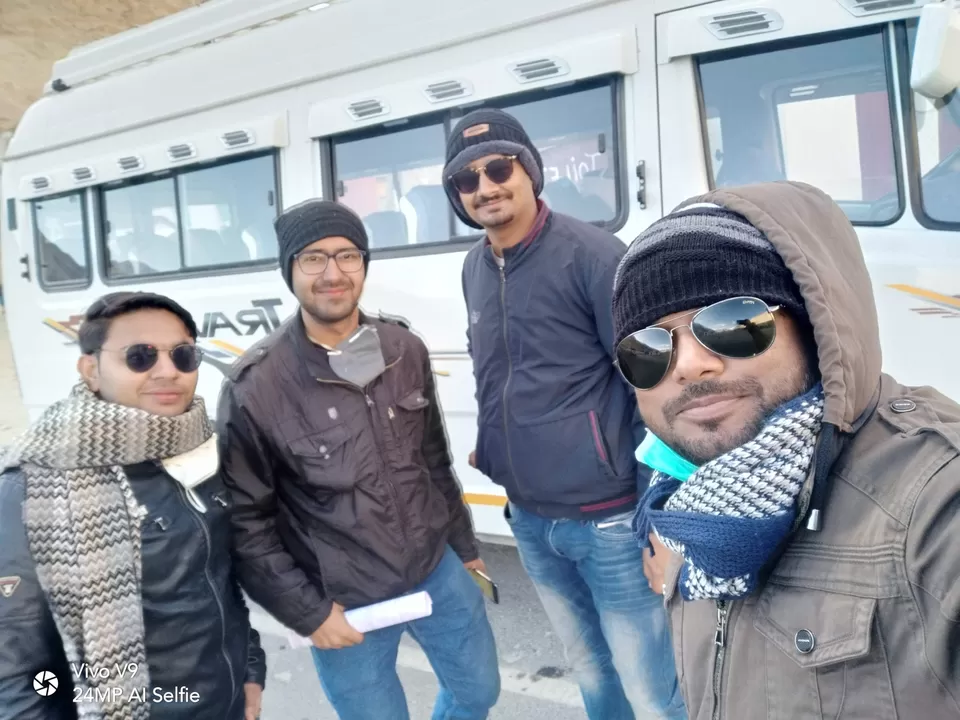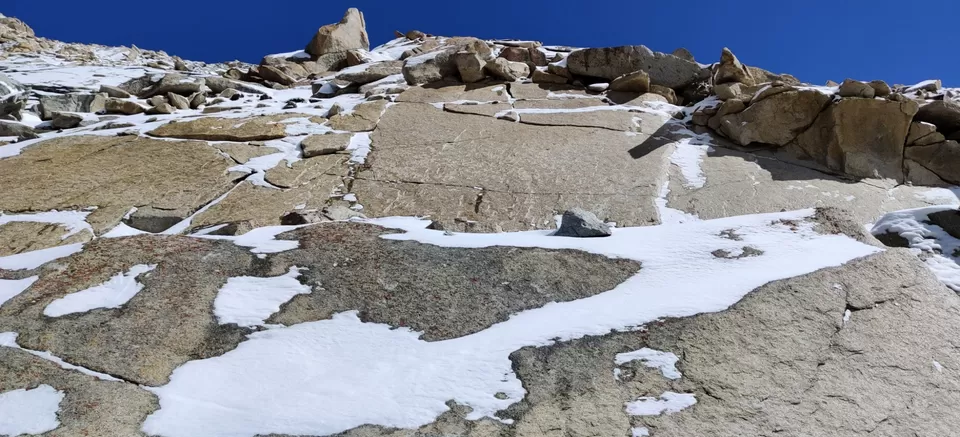 Then further, while enjoying even more beautiful villages and beautiful litigants, we reached Pangong Lake by evening.After reaching Pangong we first made arrangements to stay there. As such there are no hotels or lodges, but small cottages are built. Those who got in the right money from the conversation. It cost Rs 3000 for 3 rooms. As the coolness was very much there and the cold winds were also moving very fast, so the quilts and mattresses were quite thick and hot there.
We could not understand the nature there because everything we used to touch there seemed like electric shock.On the way to Pangong, we had arranged some wood on the way to reach there and burn it at night. When we were free to eat in the evening, it was a night. First we roamed around, then we made arrangements to burn wood. As I told you that the wind was moving very fast there was a lot of difficulty in burning wood. Then we all stood in round shape on all sides of the wood. Then the effect of wind was reduced considerably. Then we could burn wood.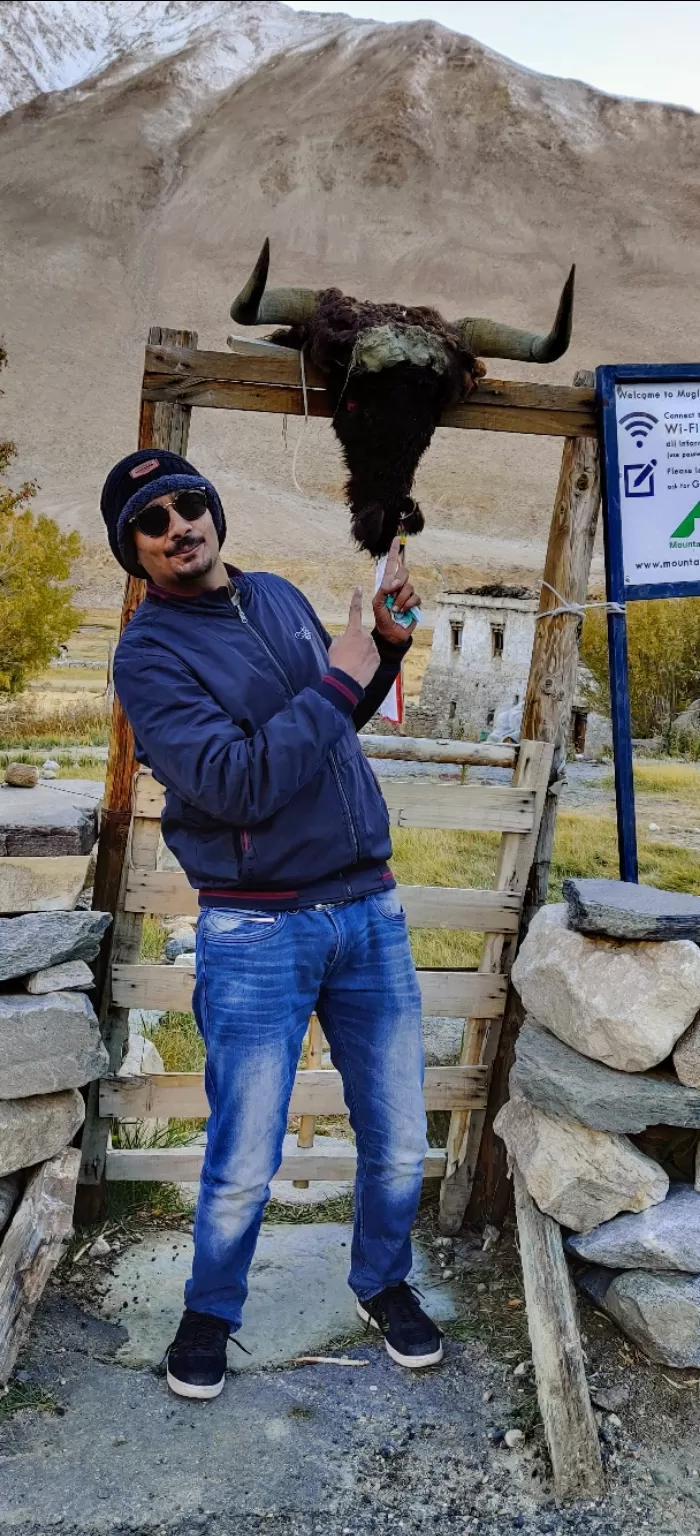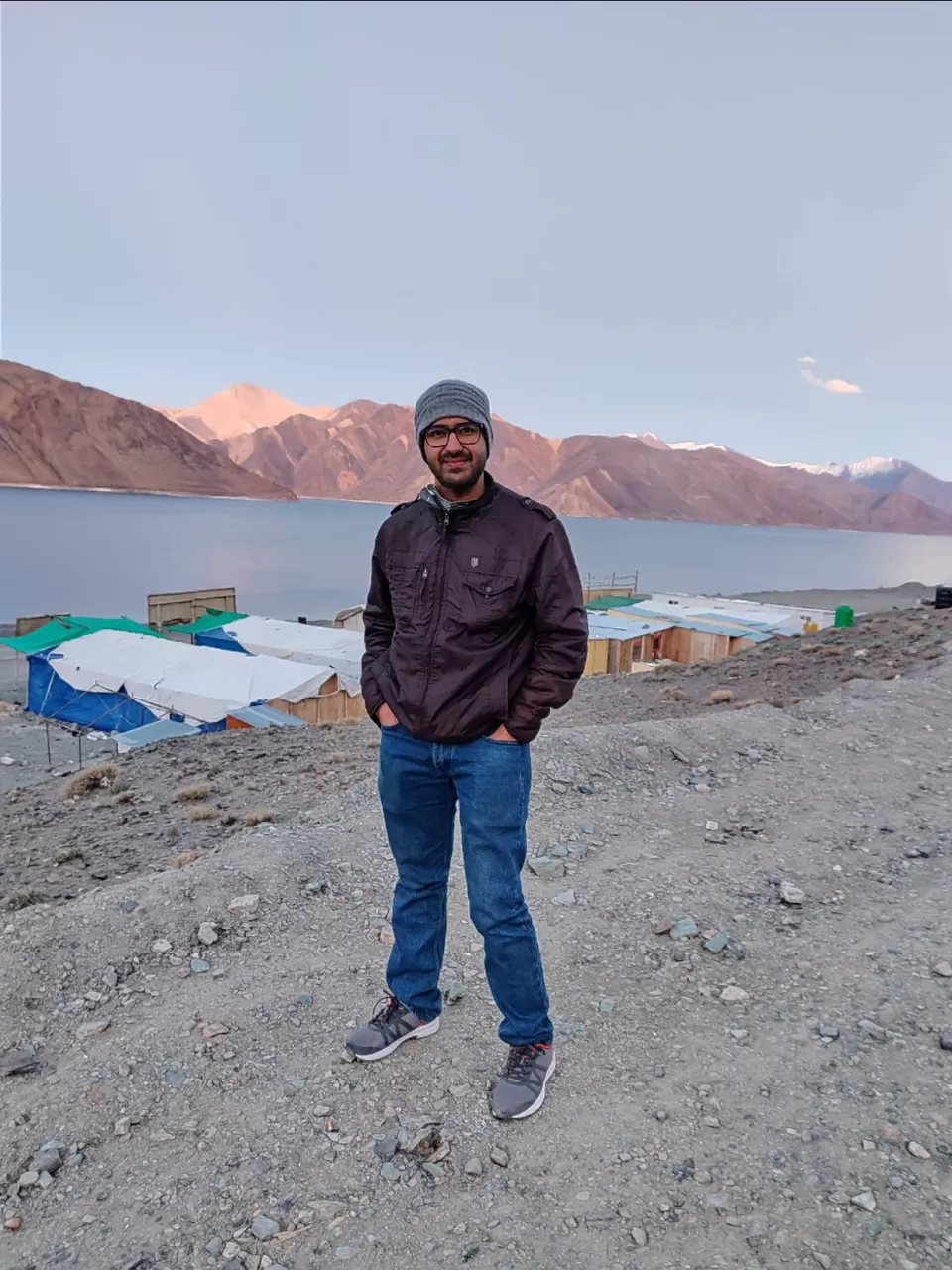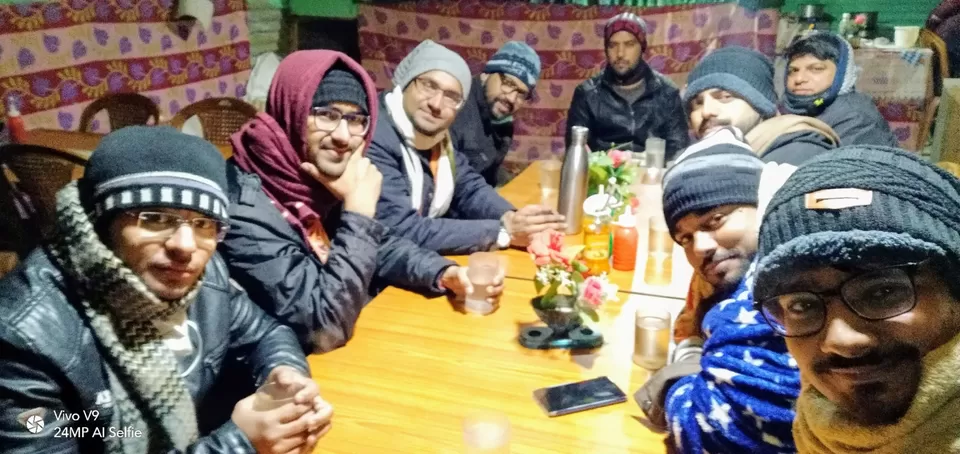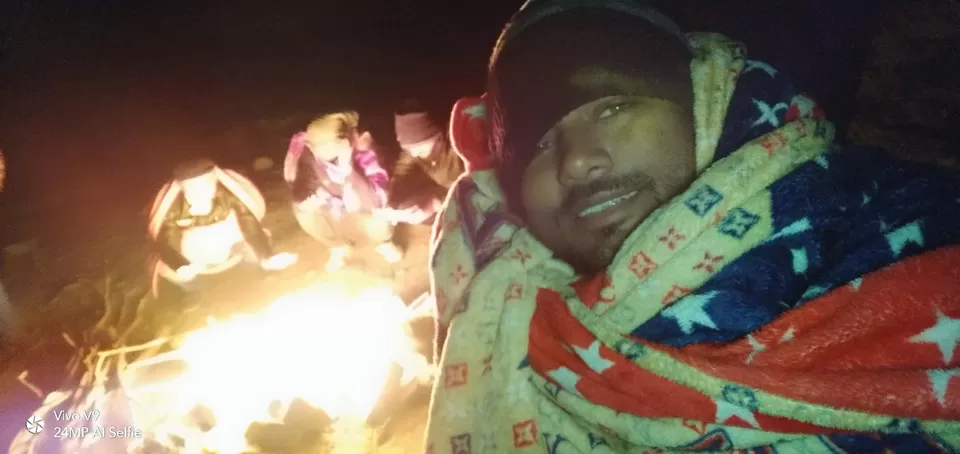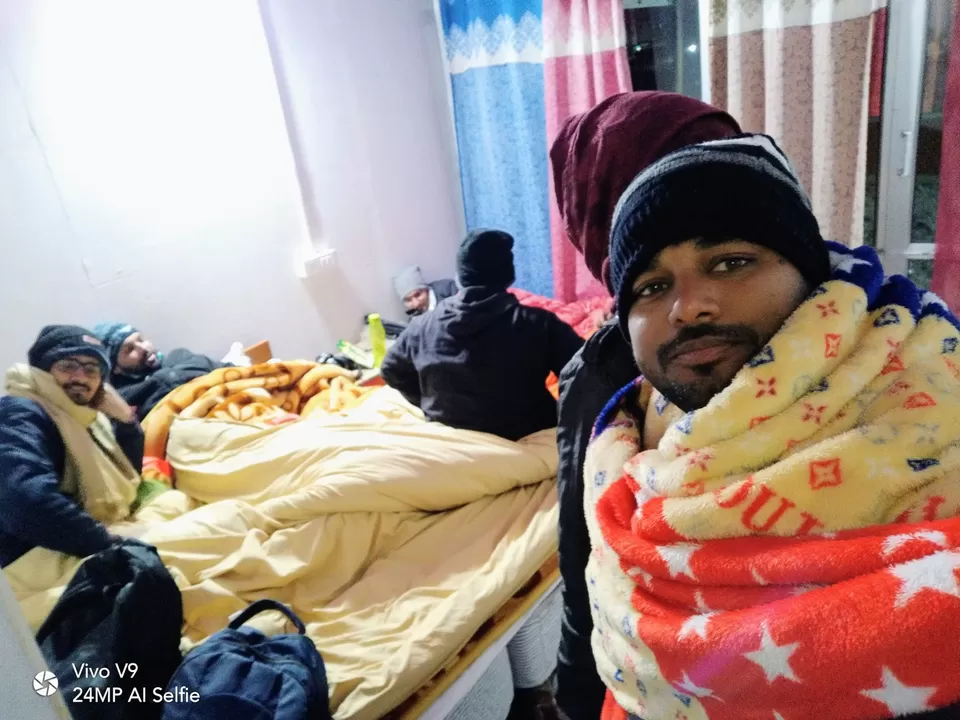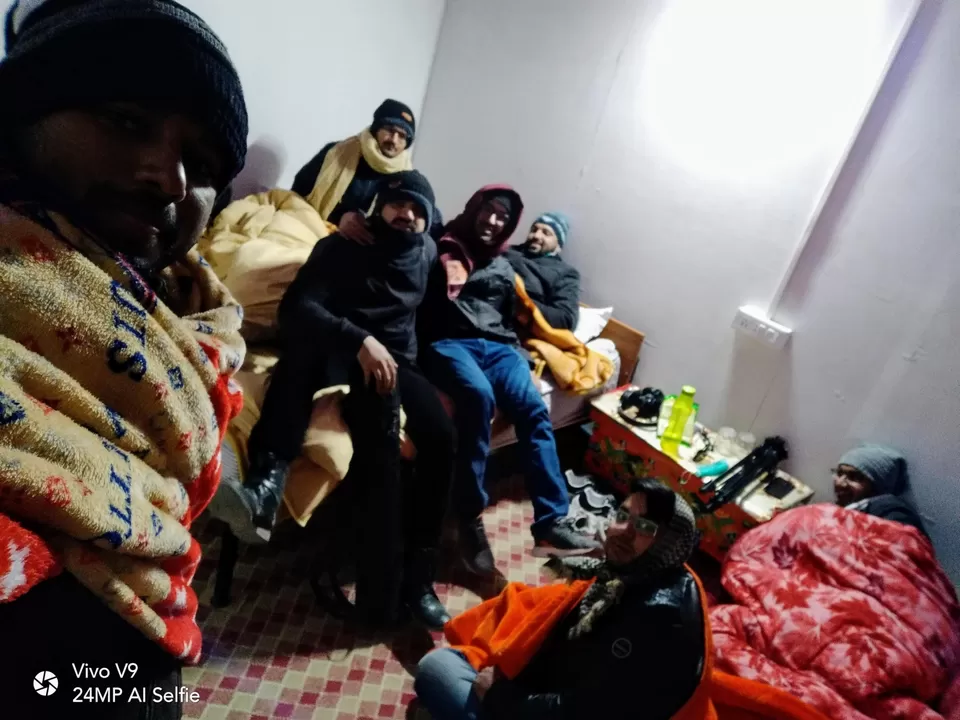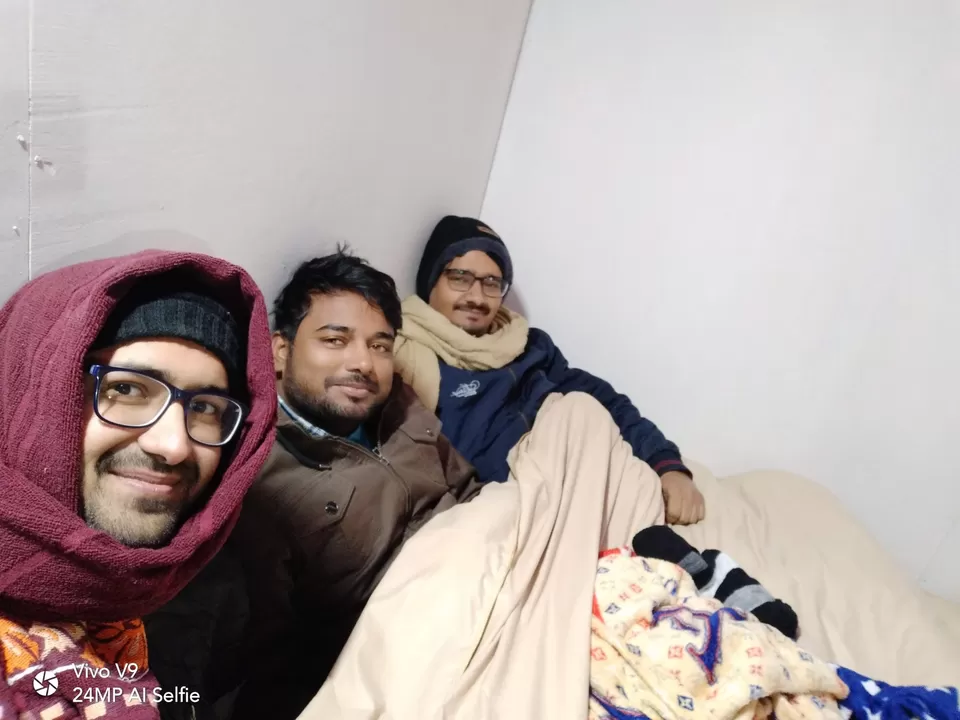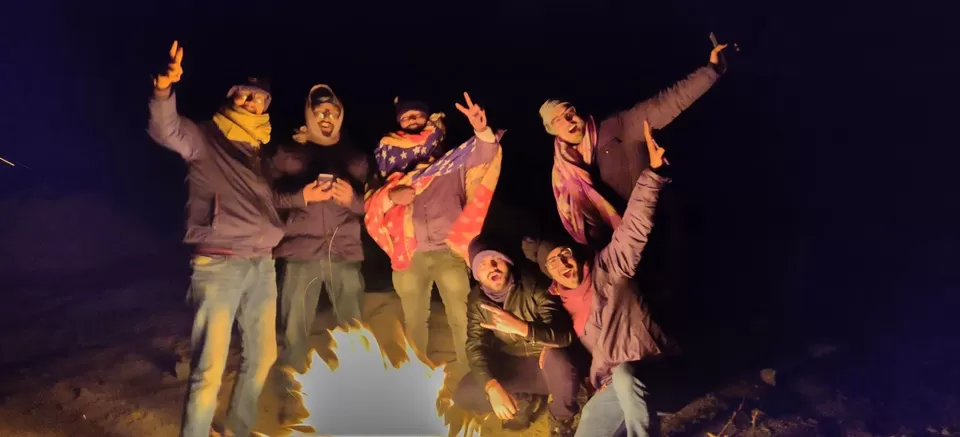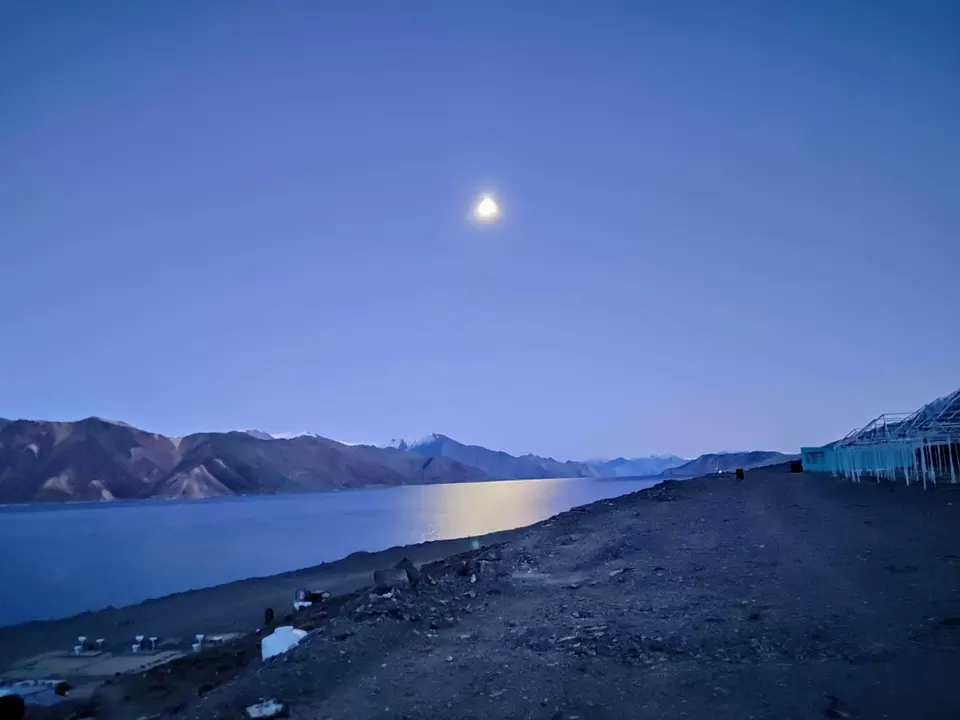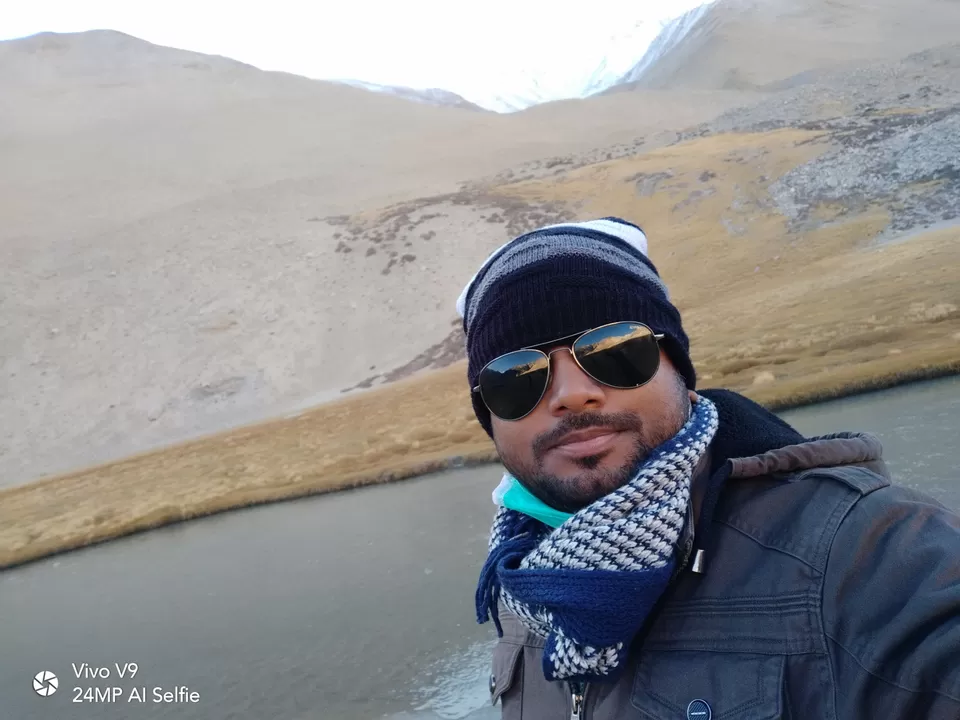 The next day After experiencing temperatures of -16 ° C at night when we got out of our rooms after getting up in the morning, we saw how beautiful and magnificent Pangong Lake really is. We sat on the banks of the same Pangong lake for several hours, and took pictures. I did not feel like coming from there, but what to do, the journey of man's life ends when his soul merges into the five elements. Well go ahead, after calming the mind, we returned to our hotel Leh by evening.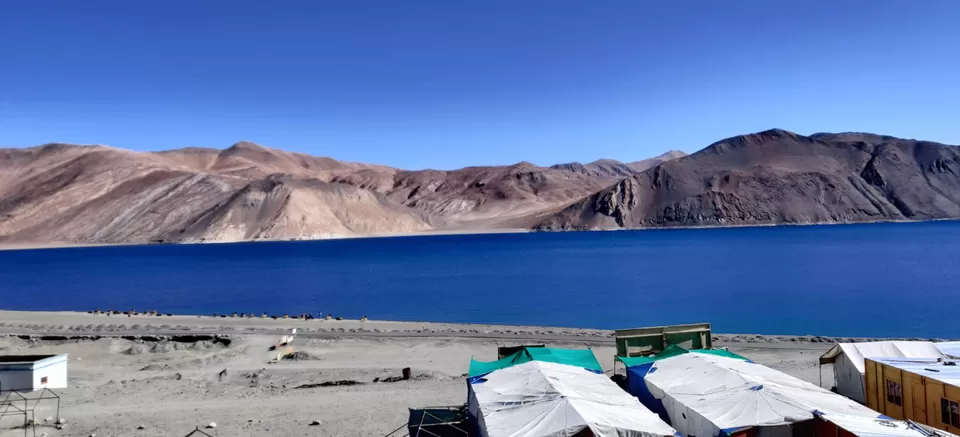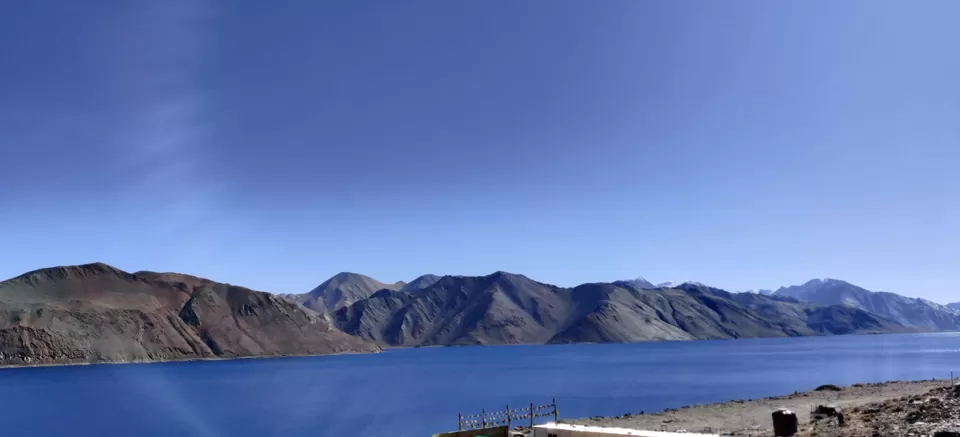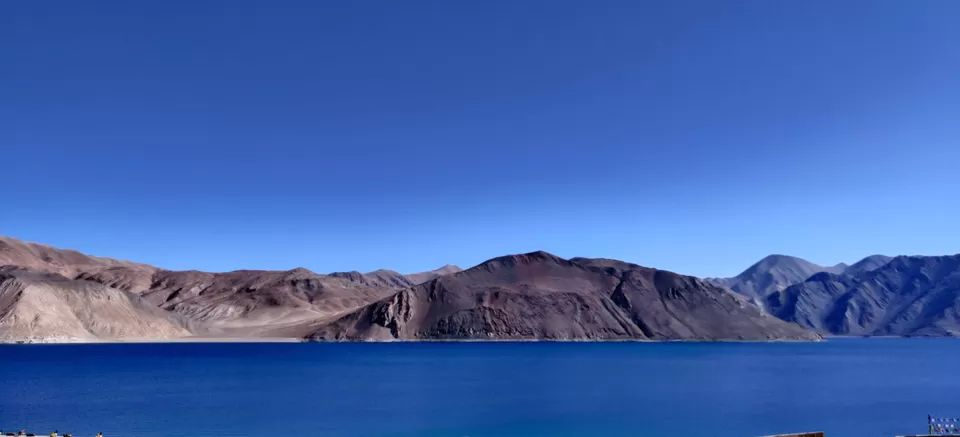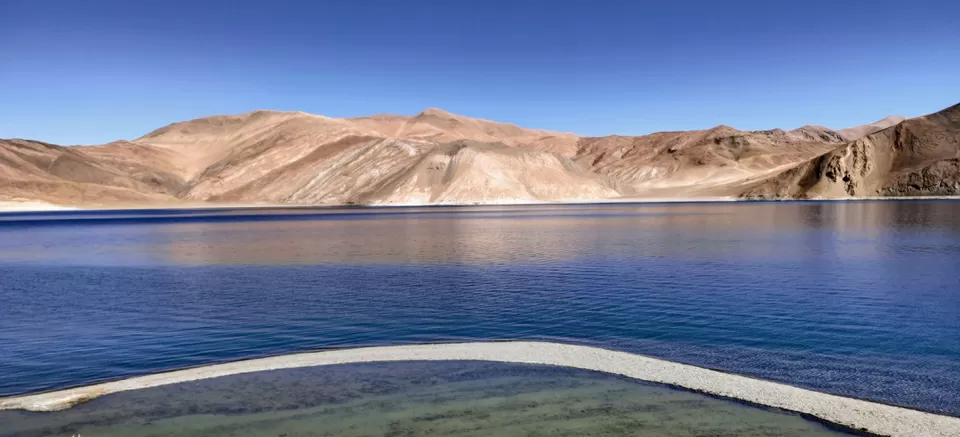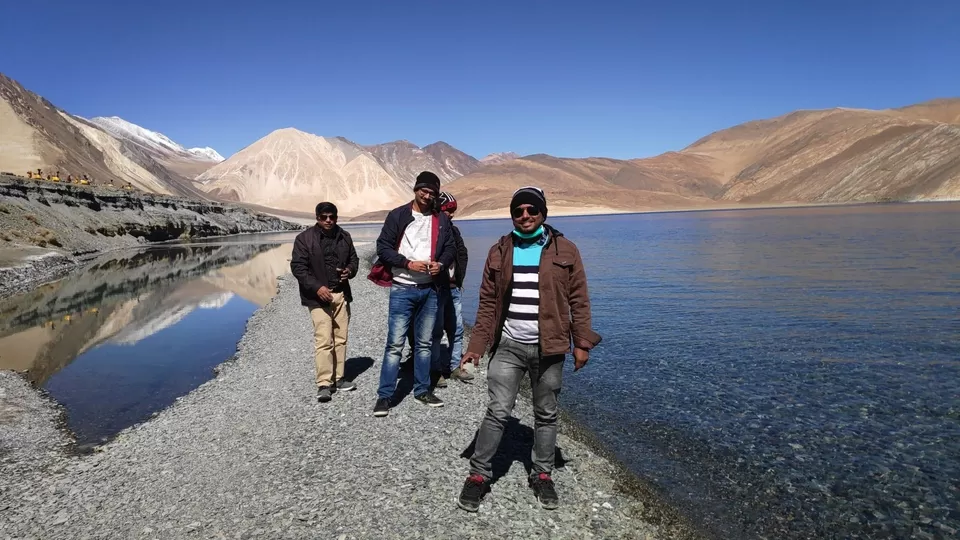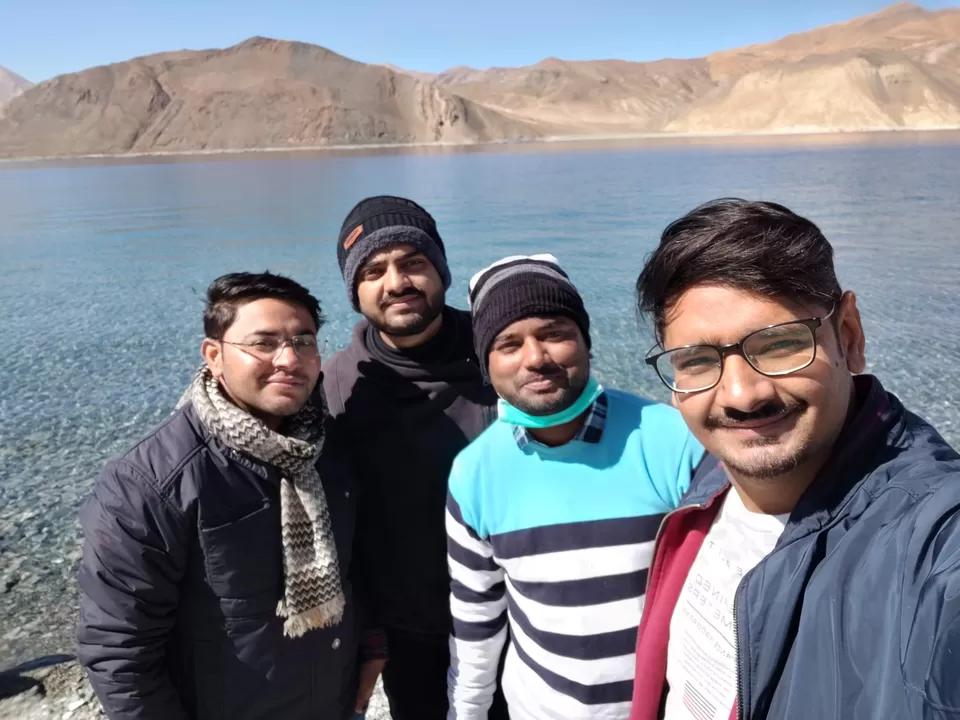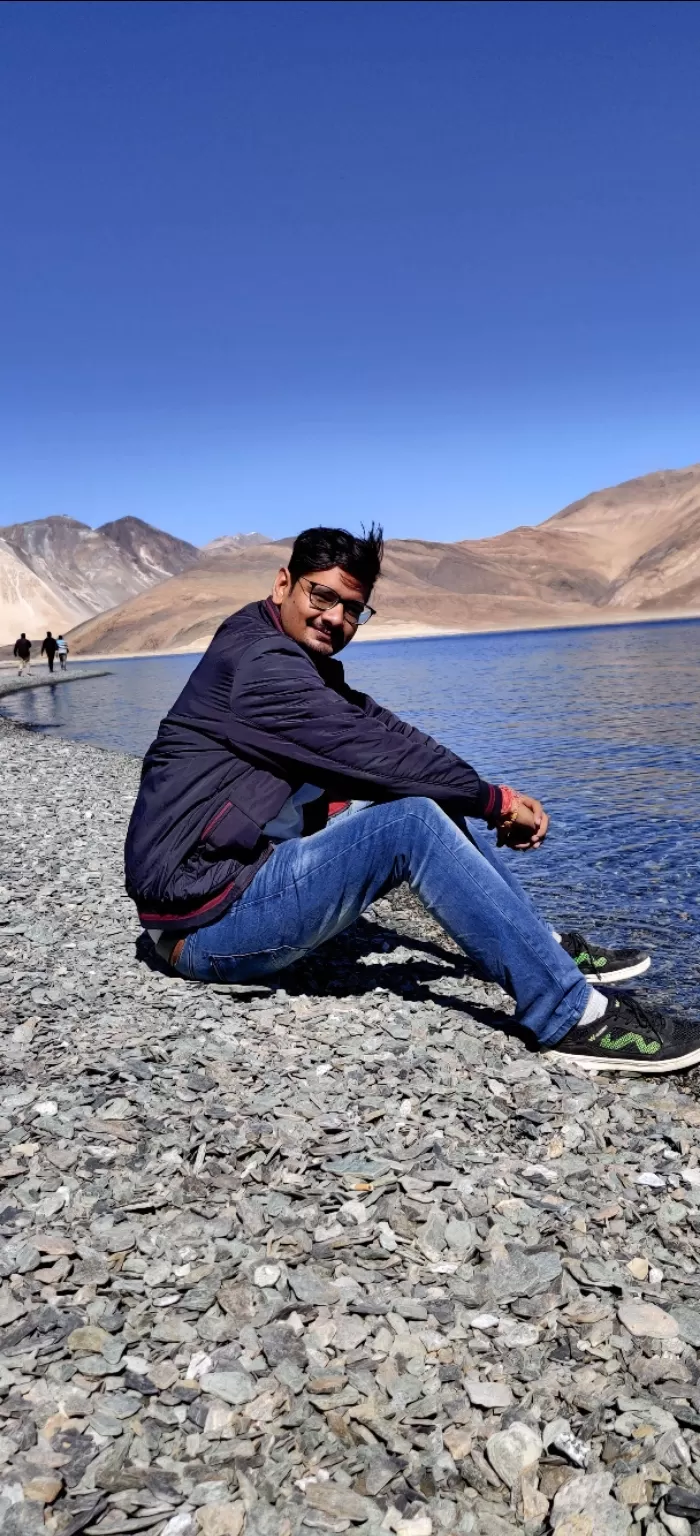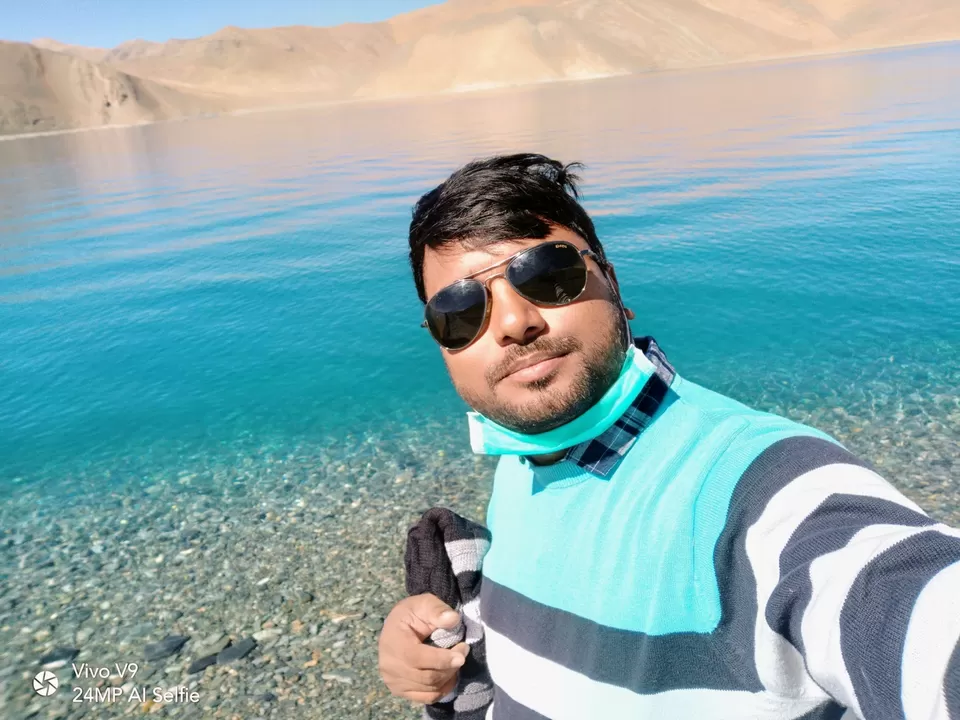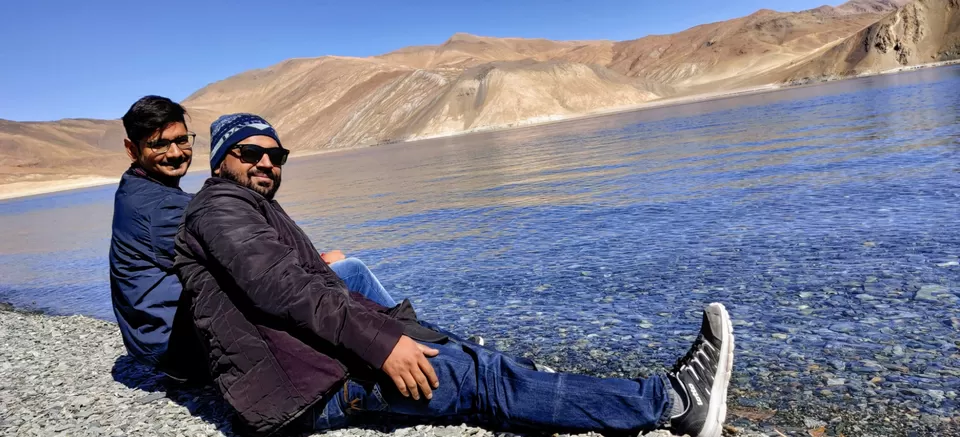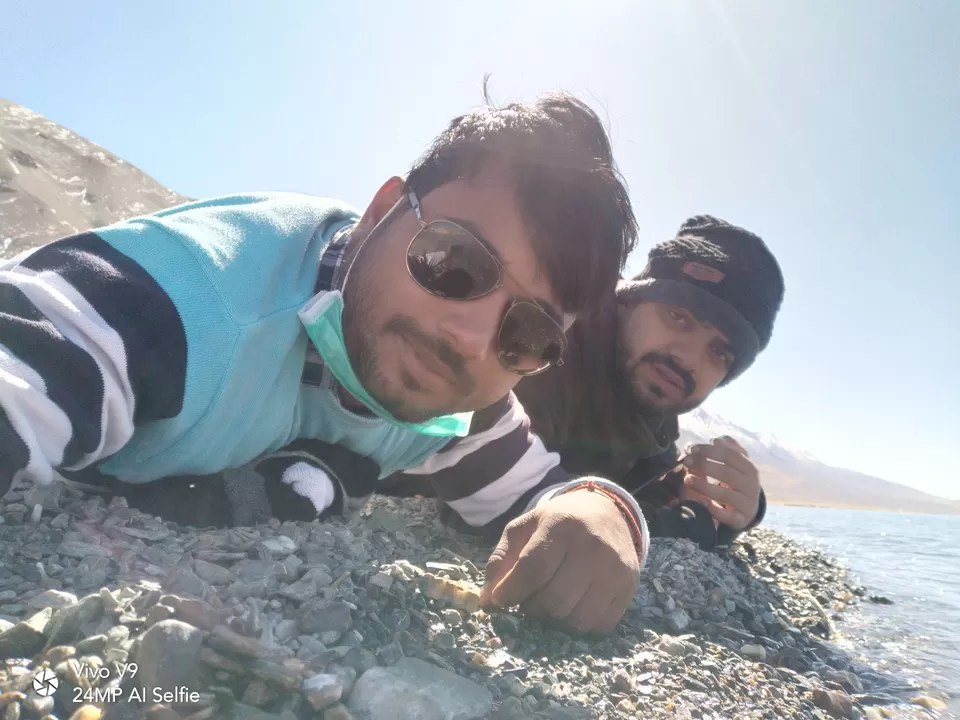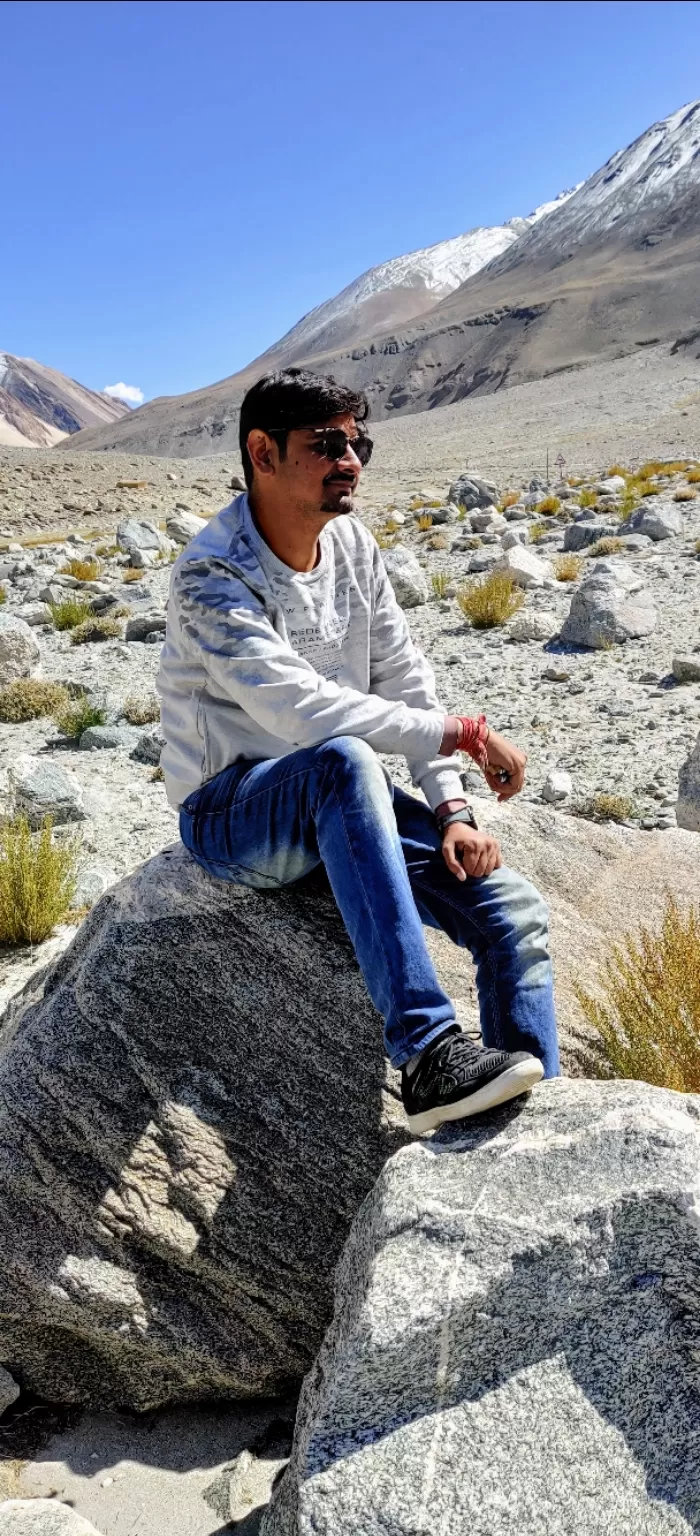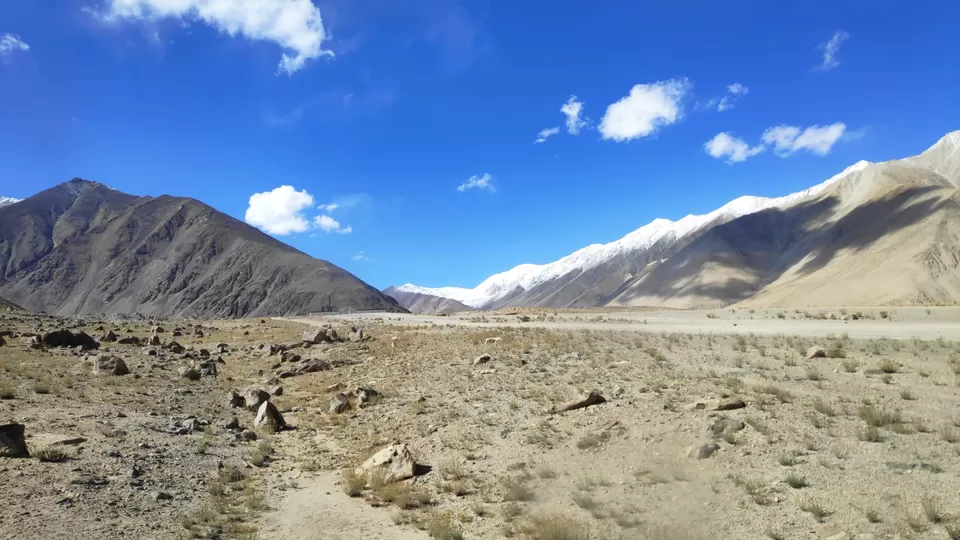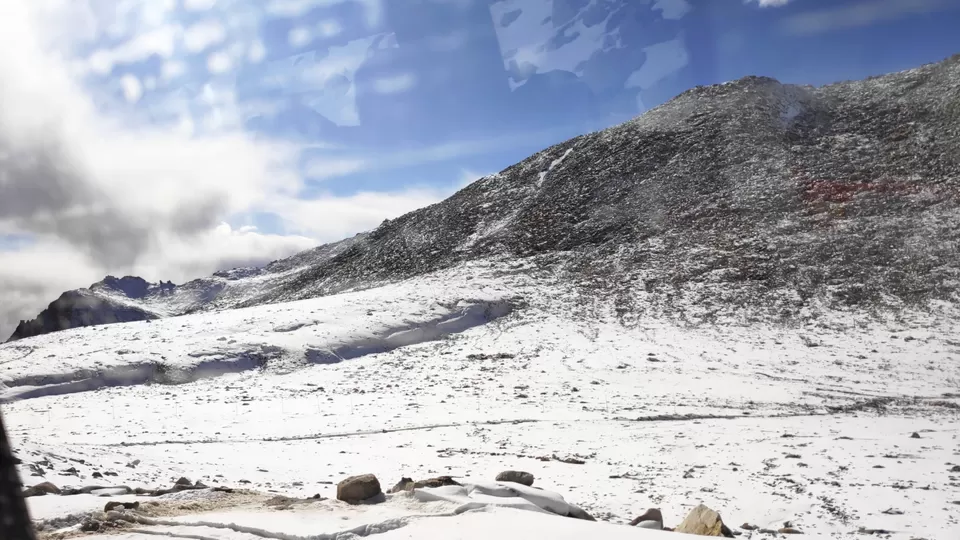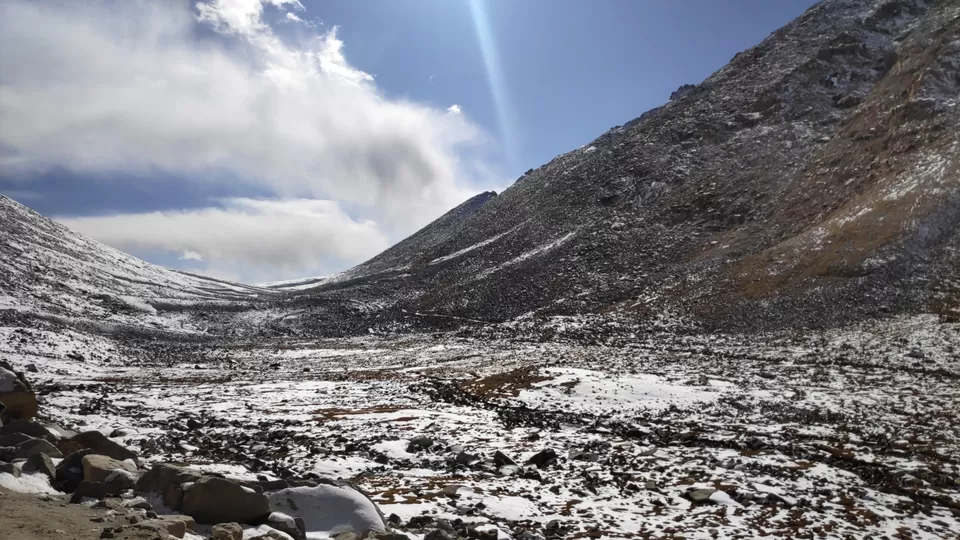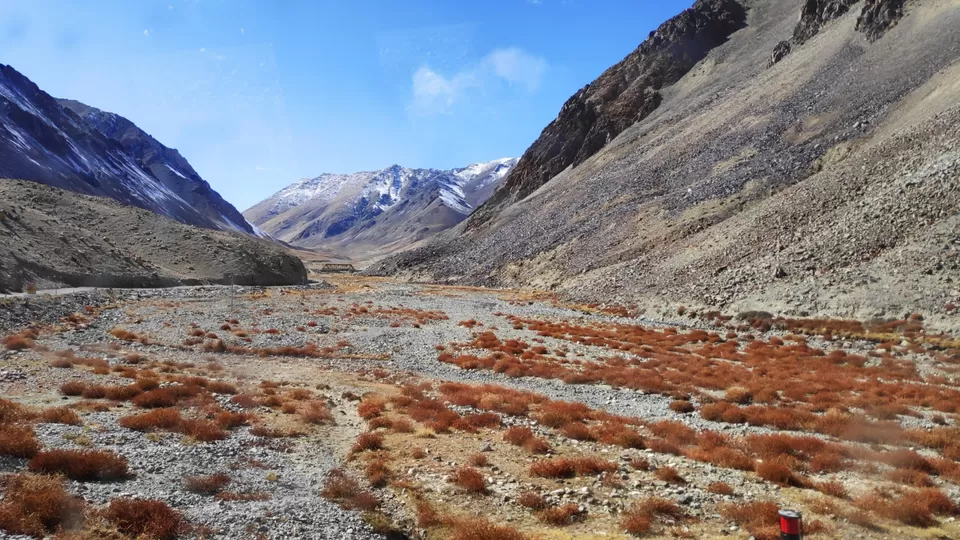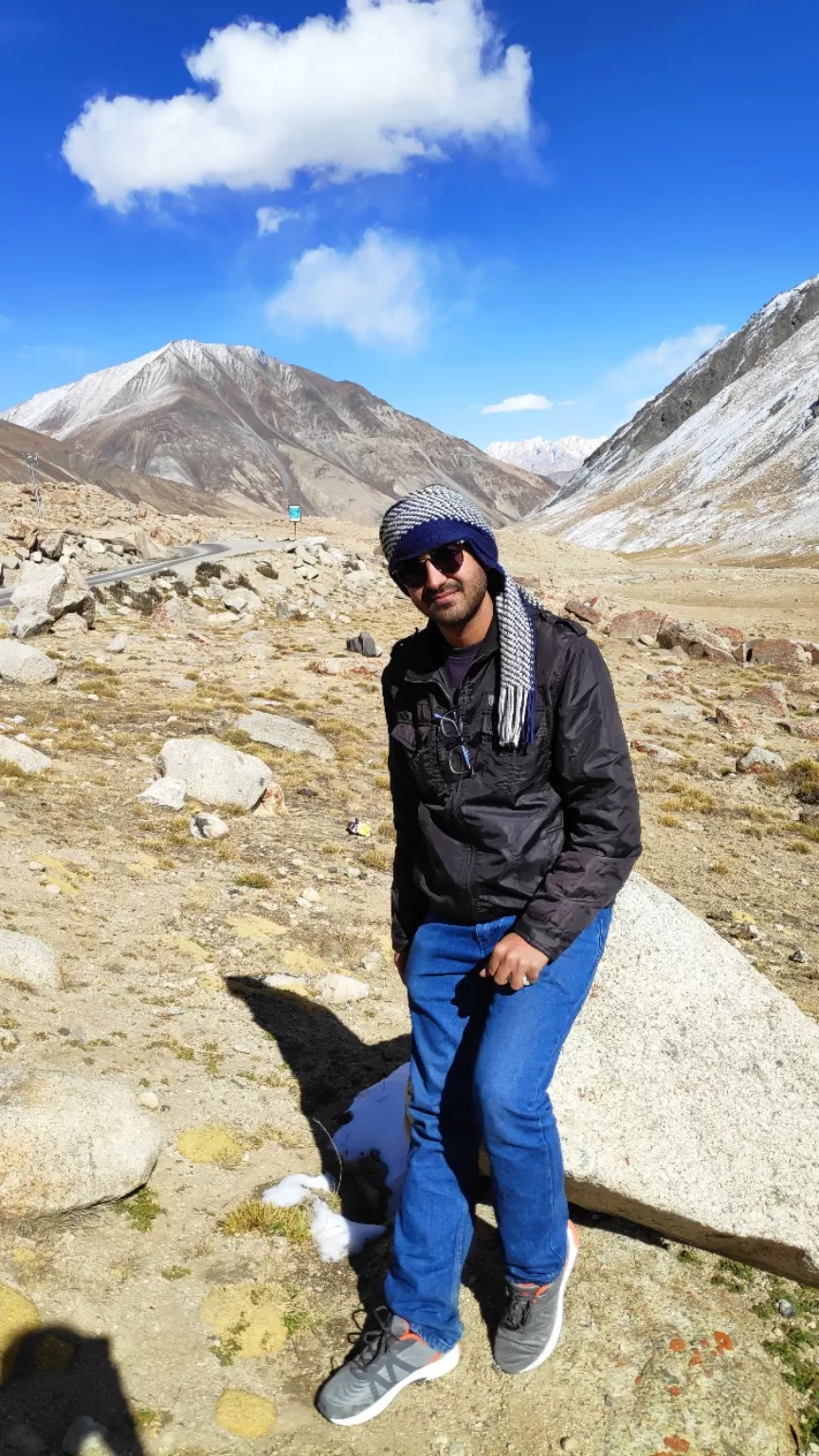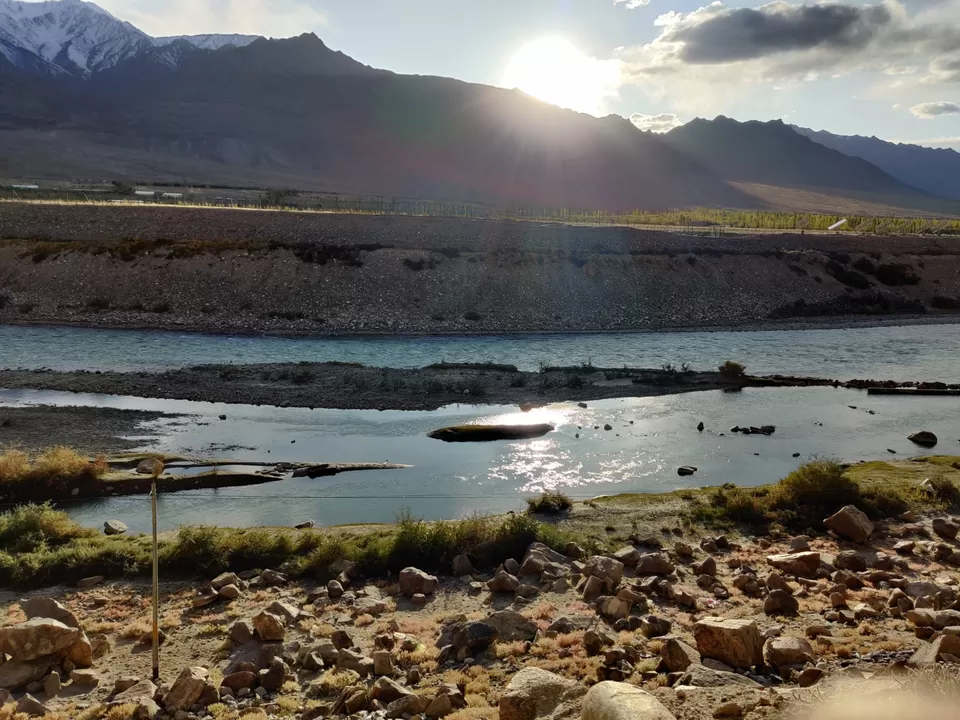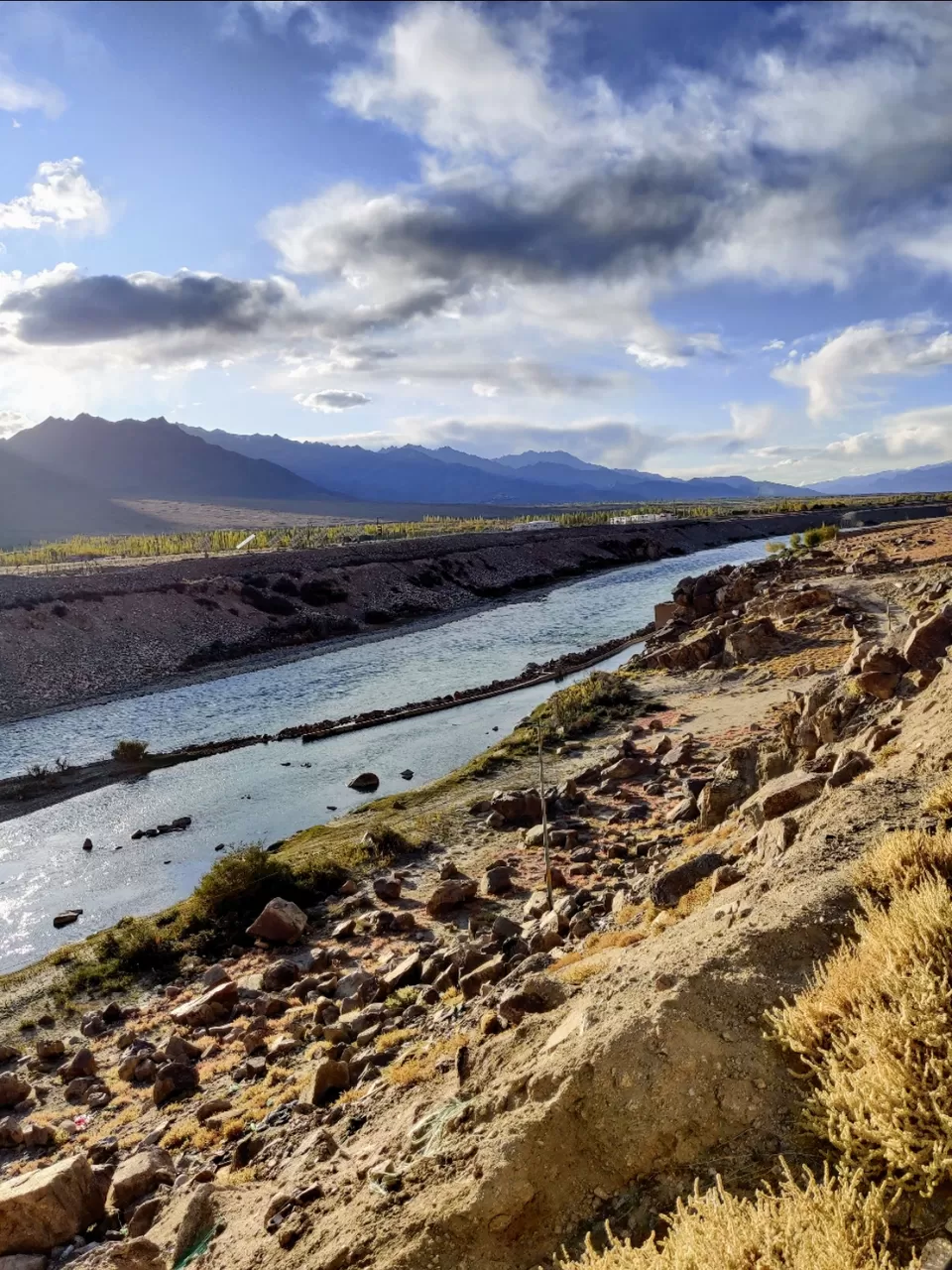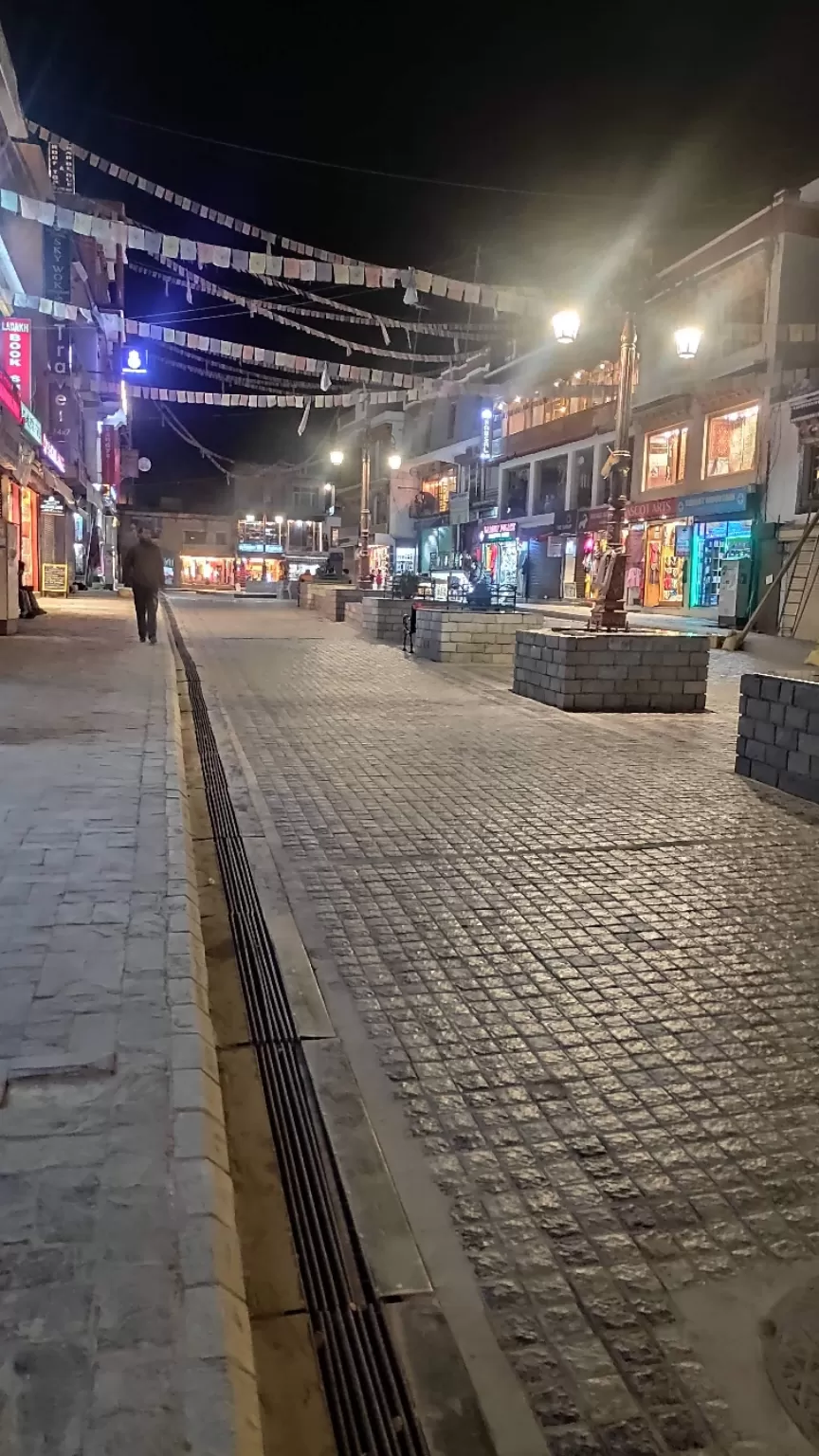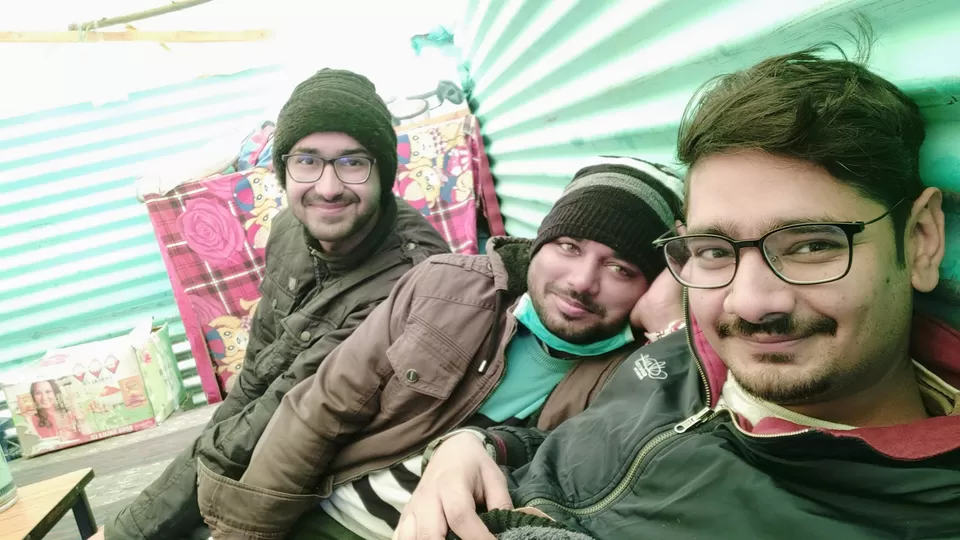 The next day, after waking up in the morning, we decided to visit the entire city of Leh. Then we set out to capture the memories of Leh city. Then inside the city we enjoyed the food. Then did some shopping. After afternoon we went to see Leh Palace. Which looks really historical and shows very good workmanship.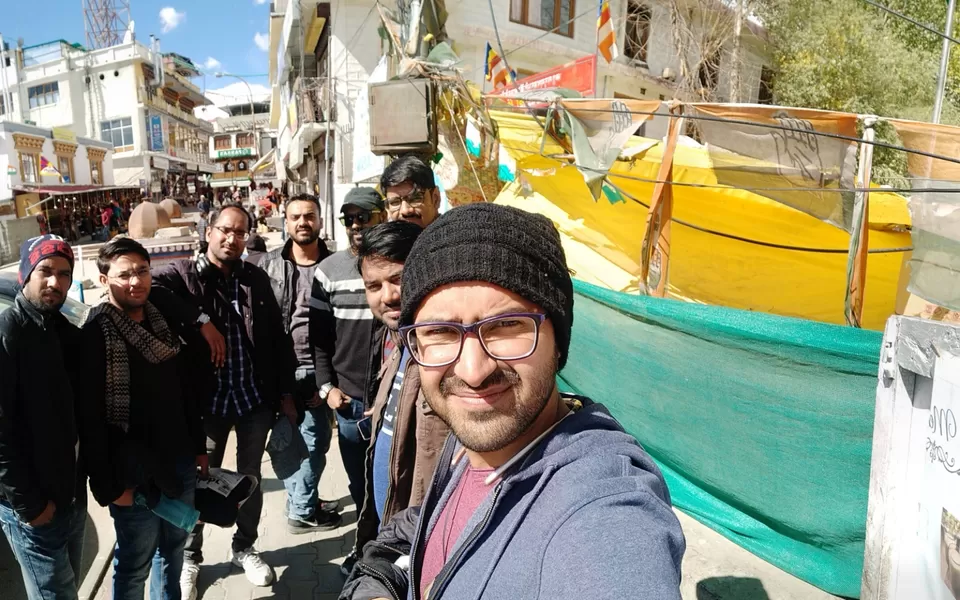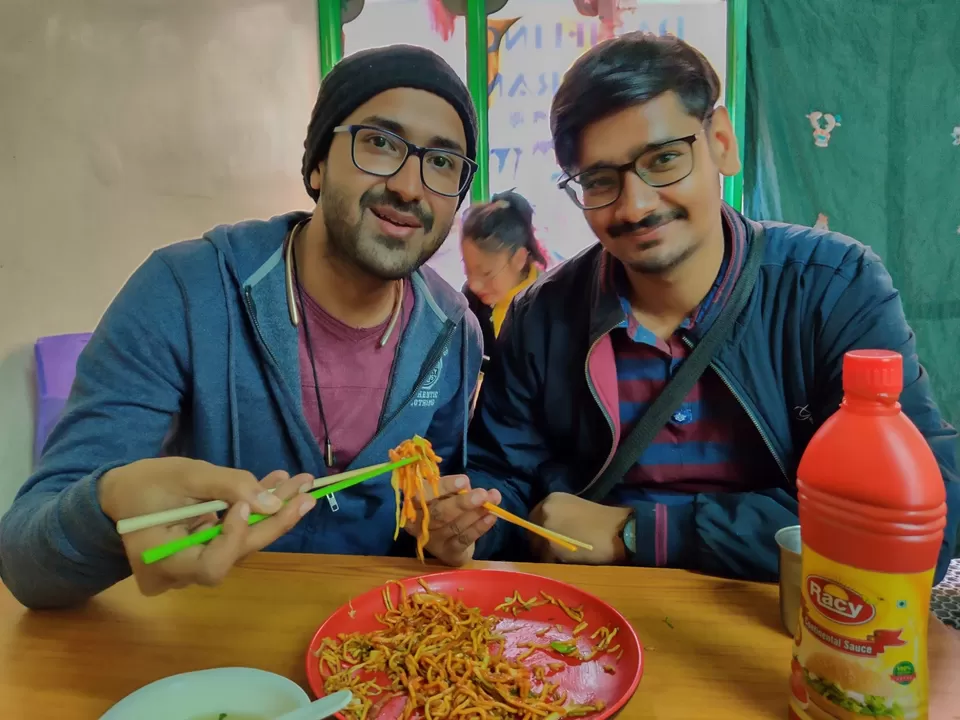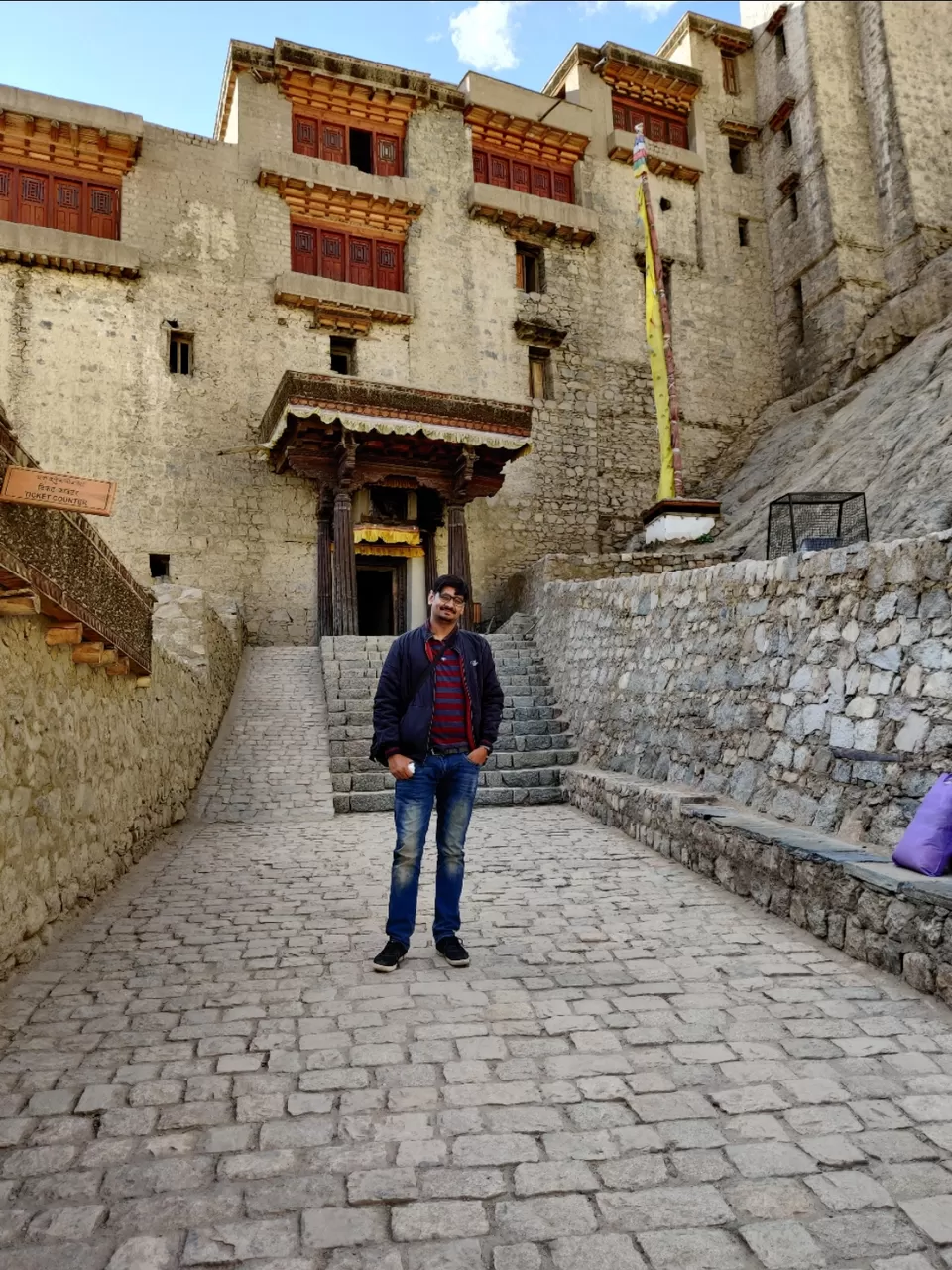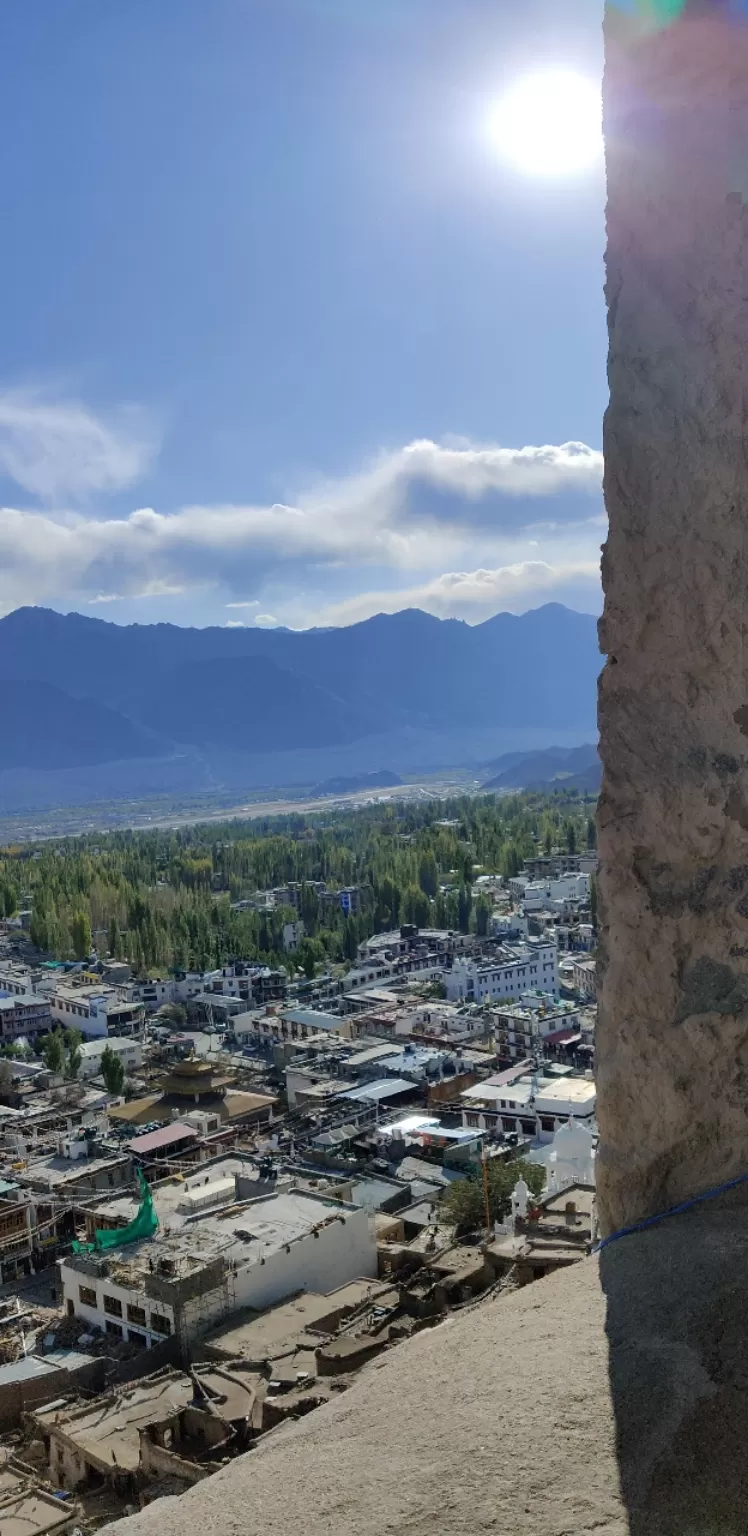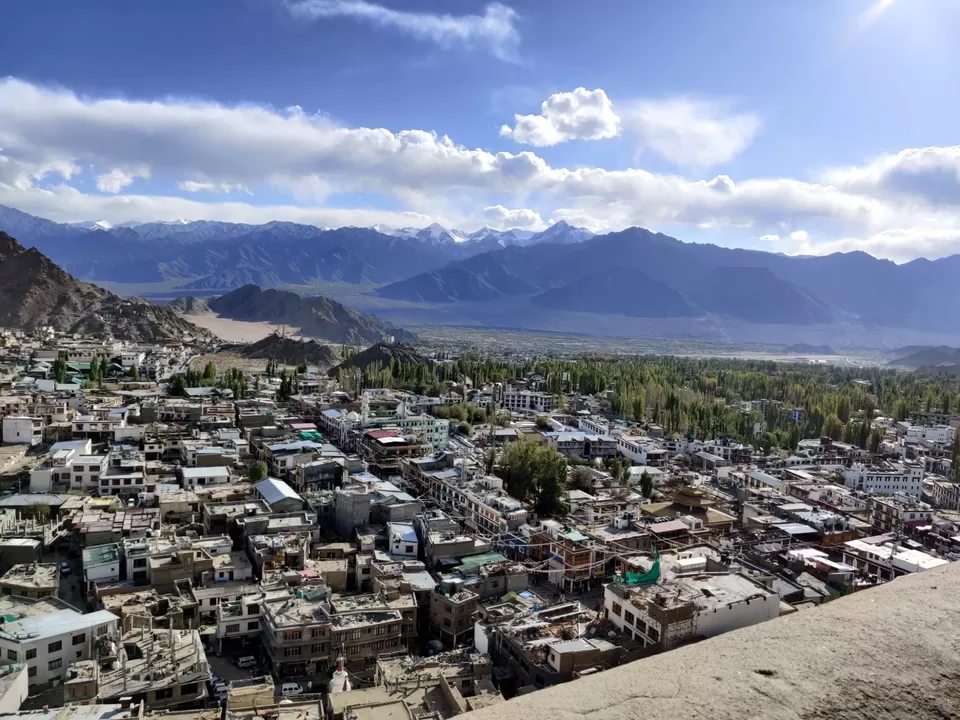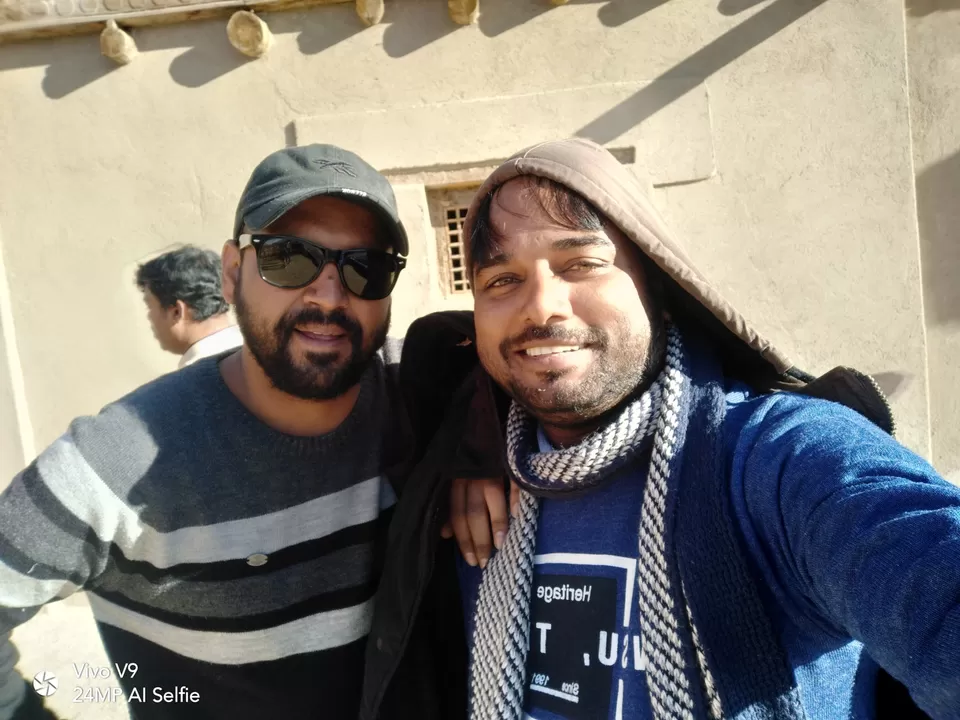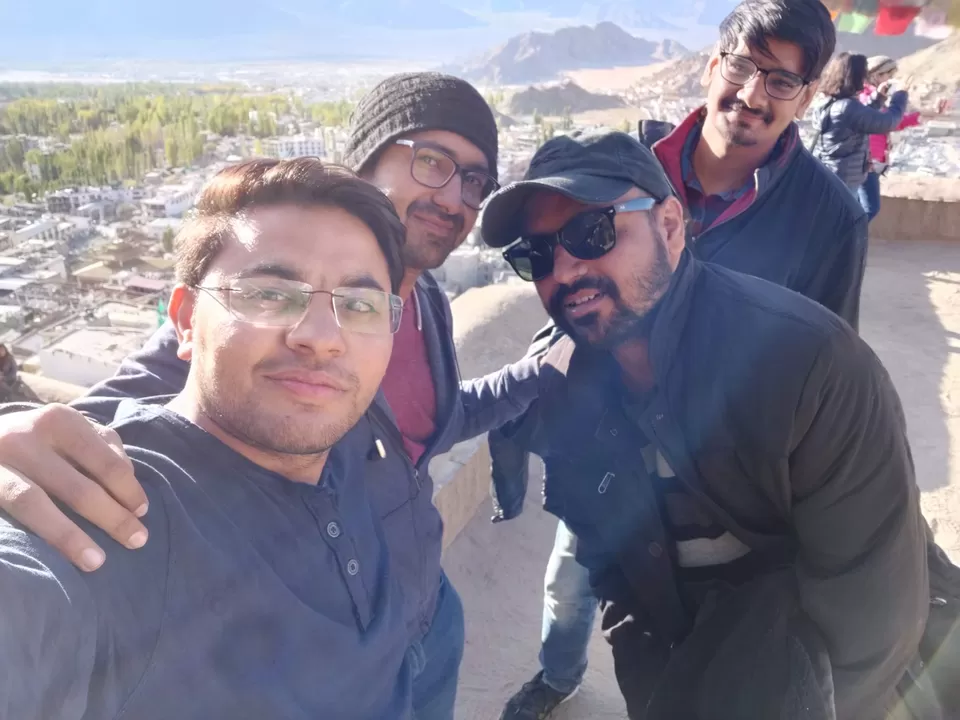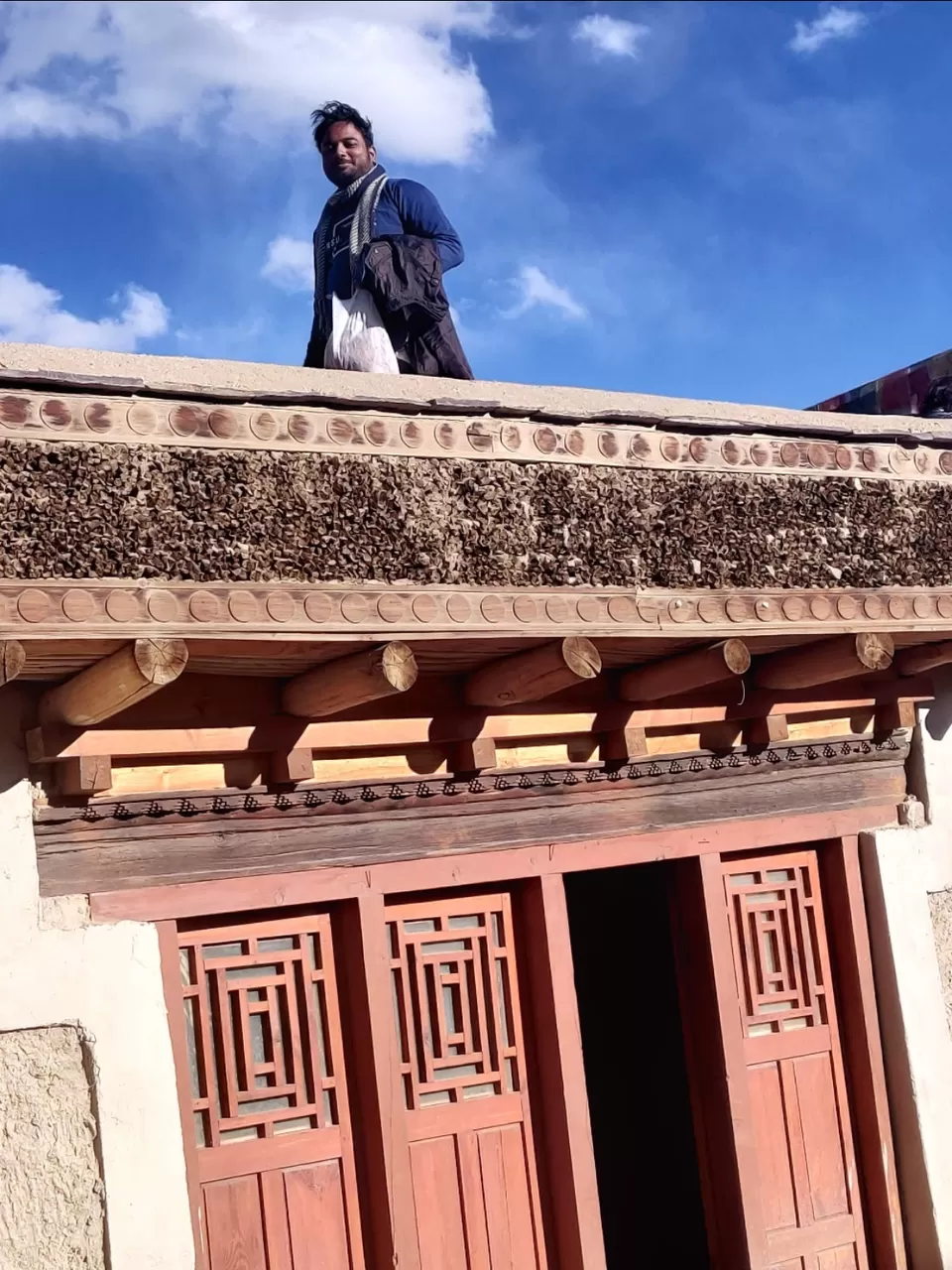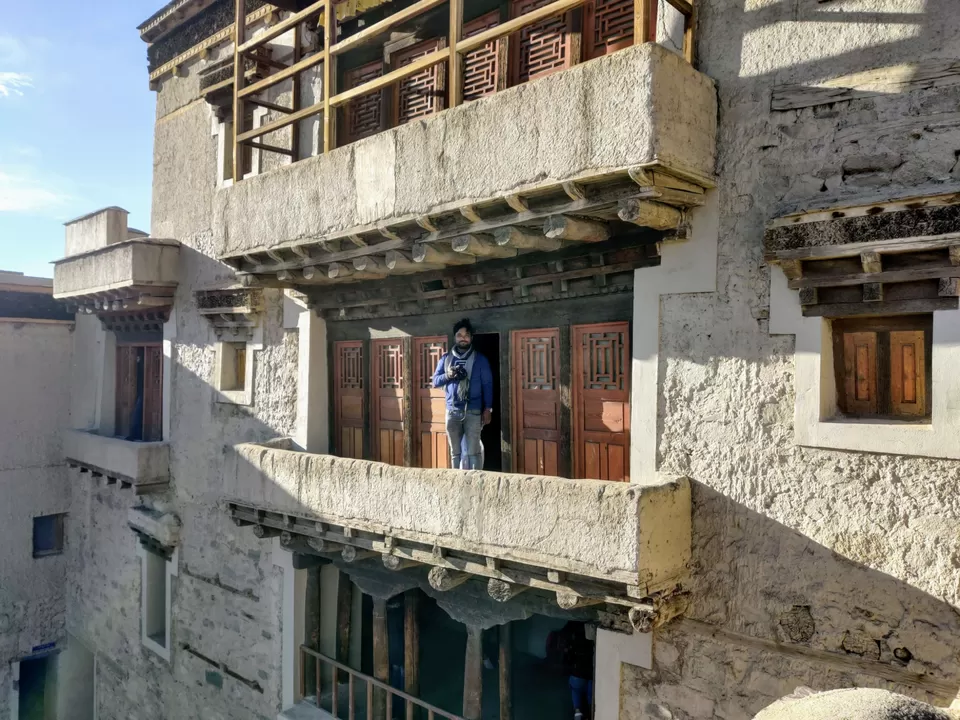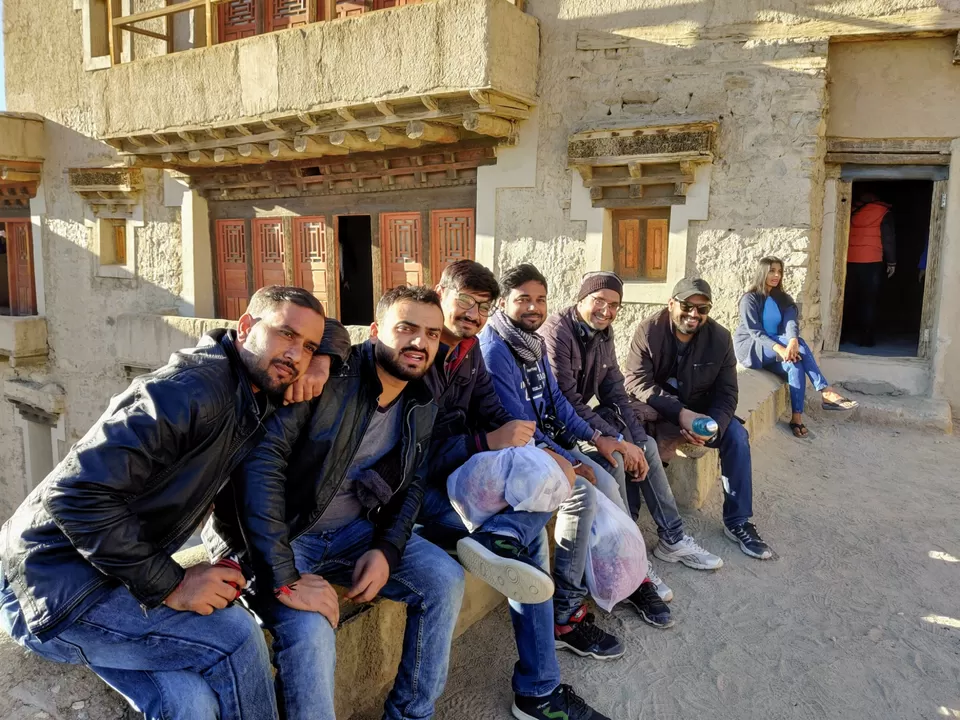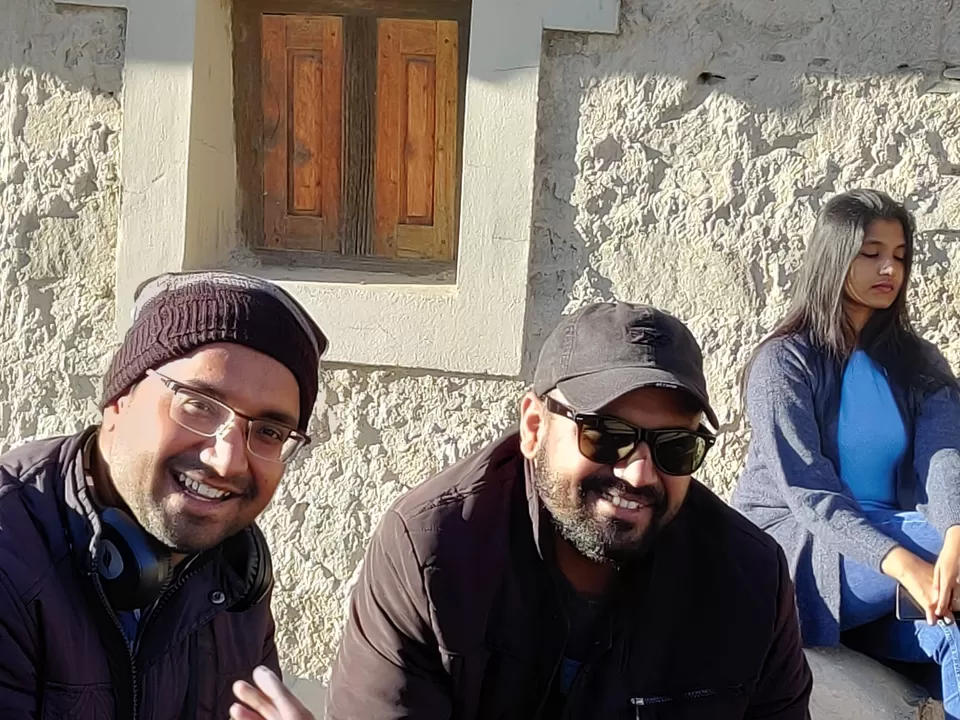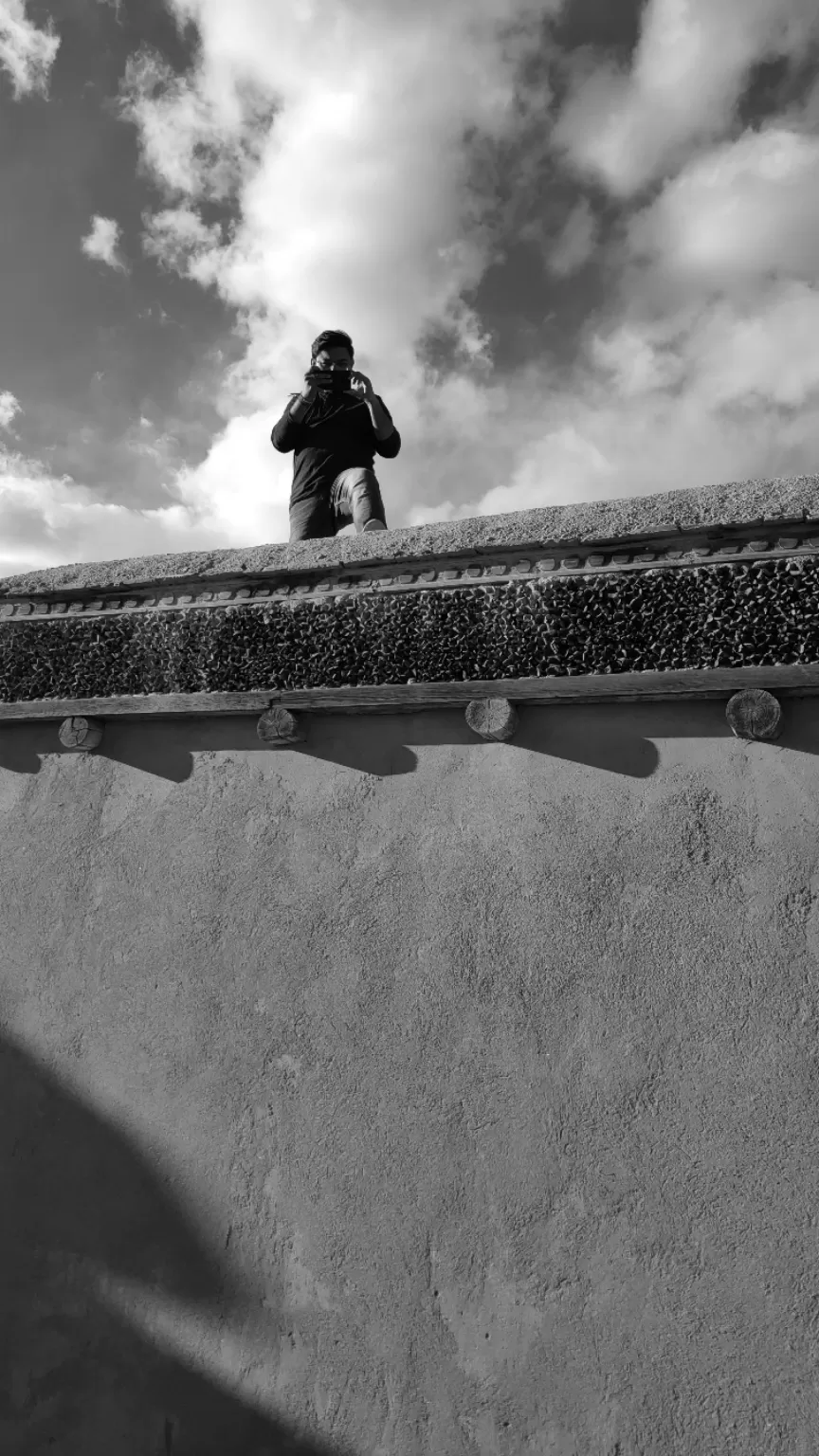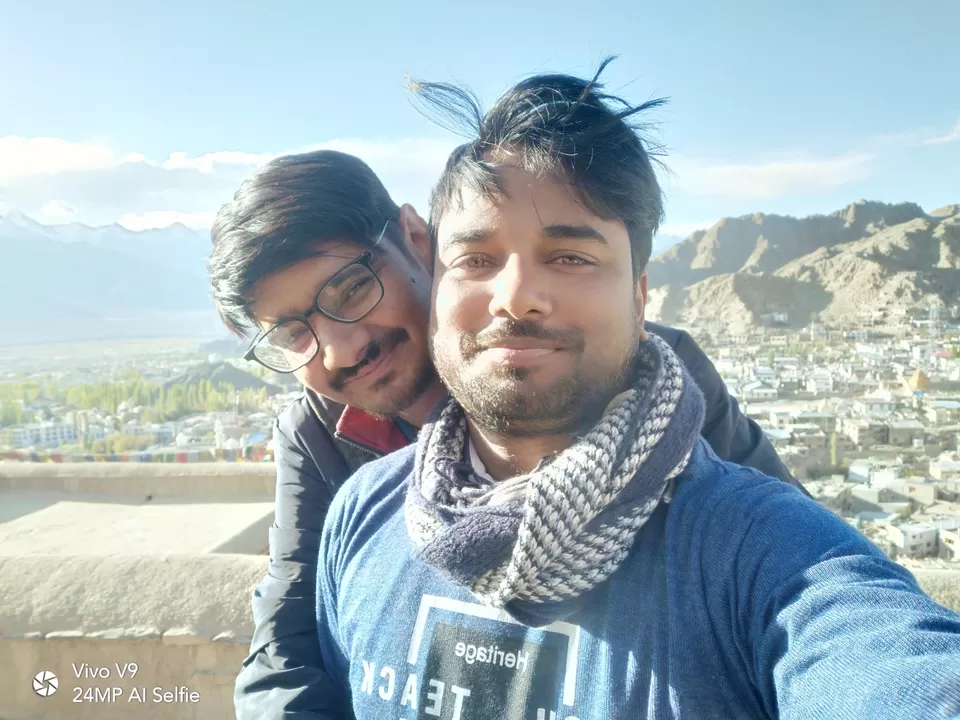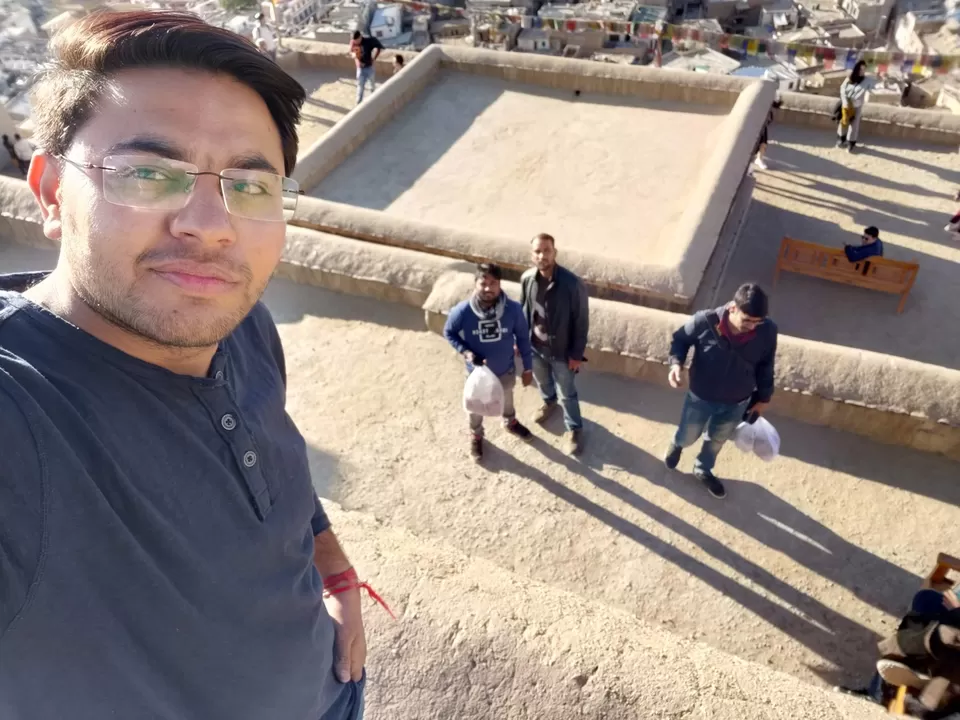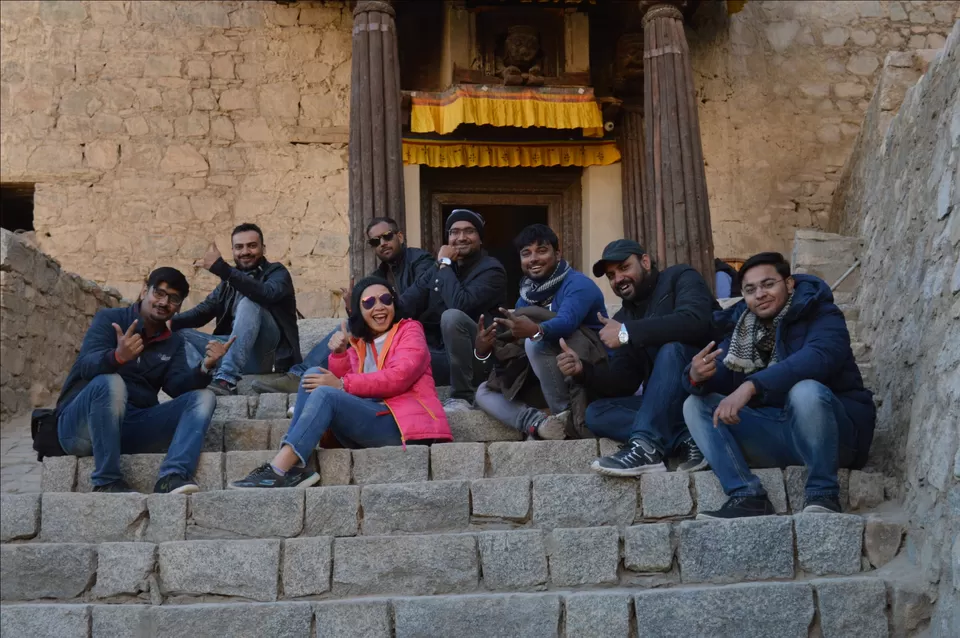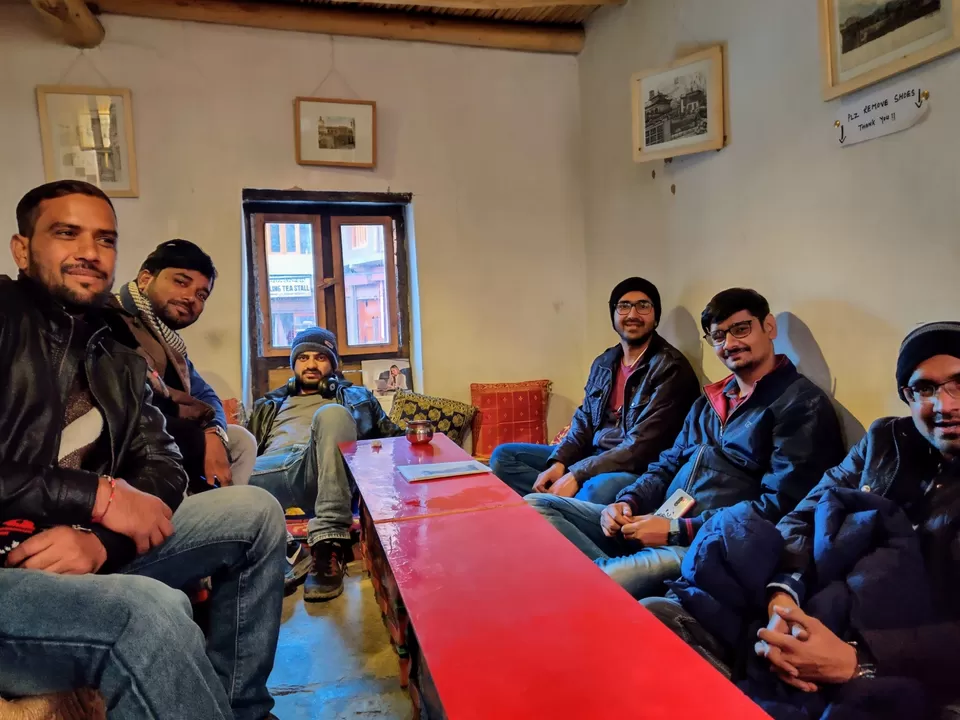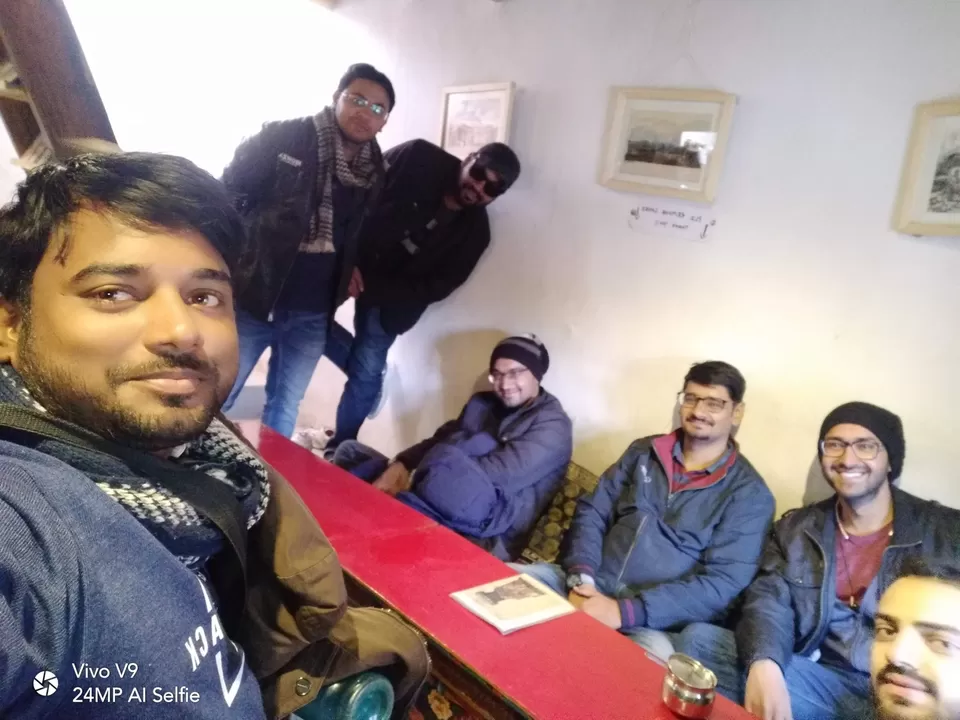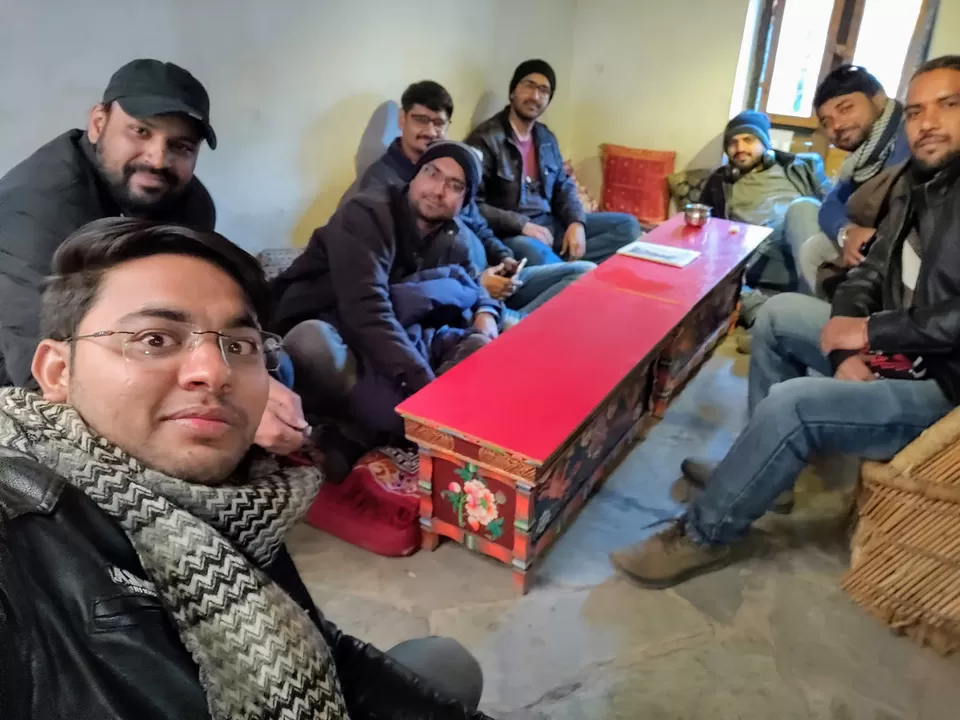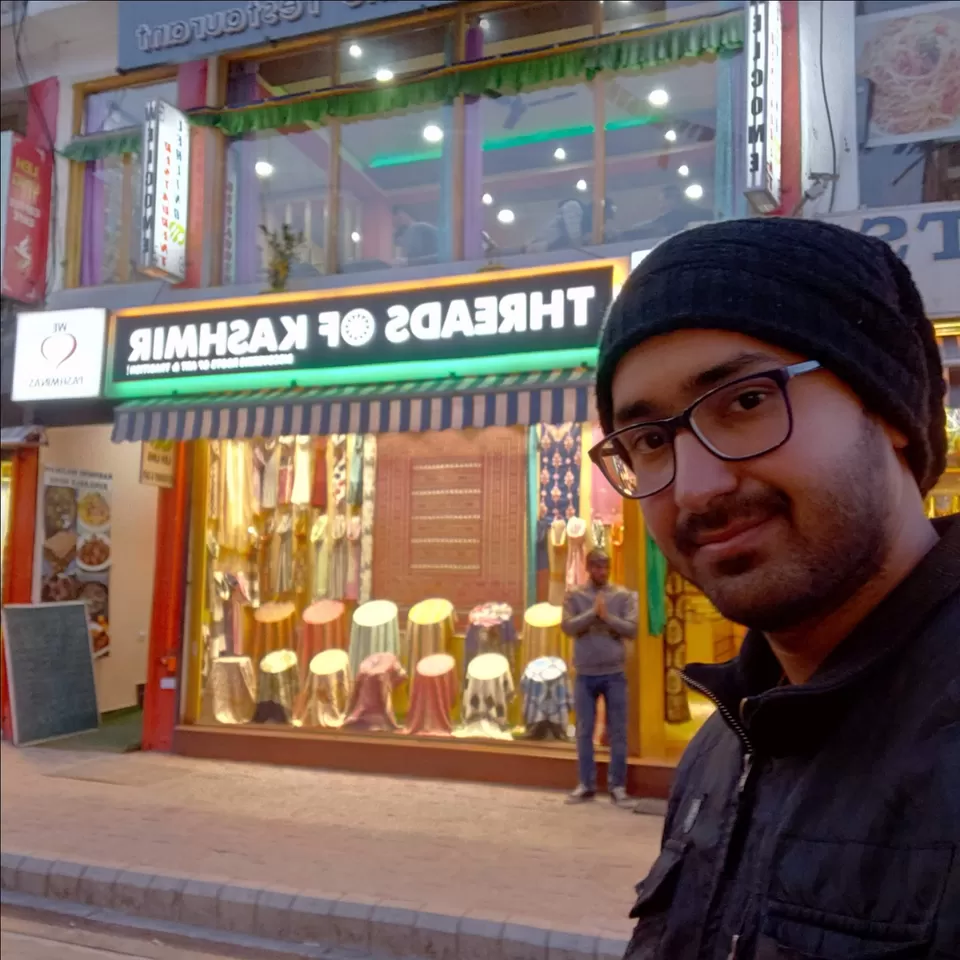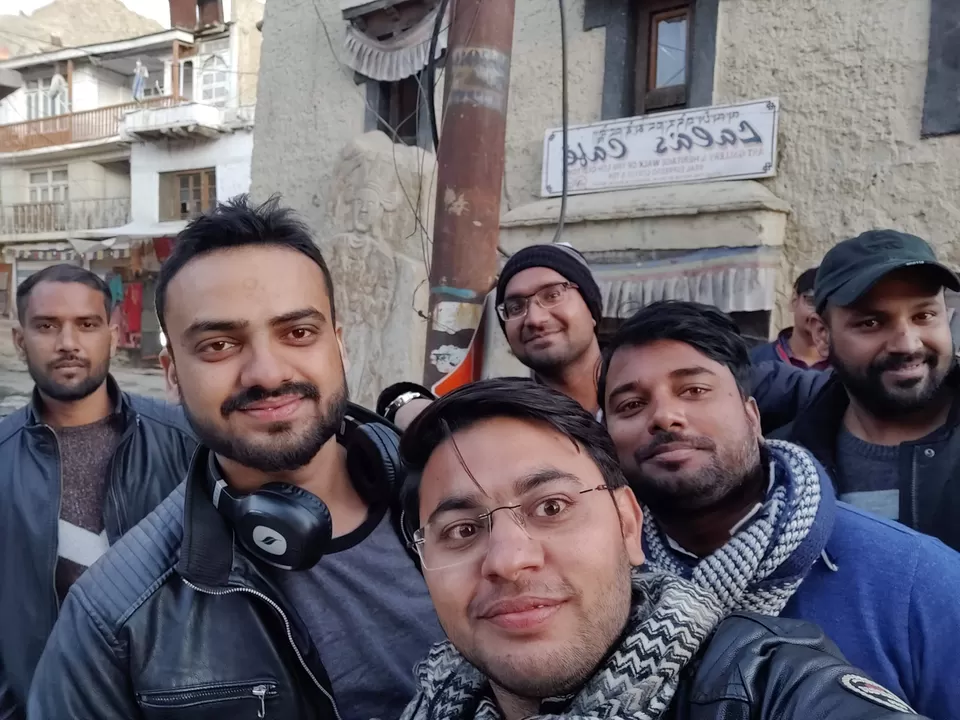 After walking all day, we came to our hotel in the evening.
The next day we were flying from Sri Nagar, so we booked the car for 19000 rupees. And left for Srinagar at around 9 in the night.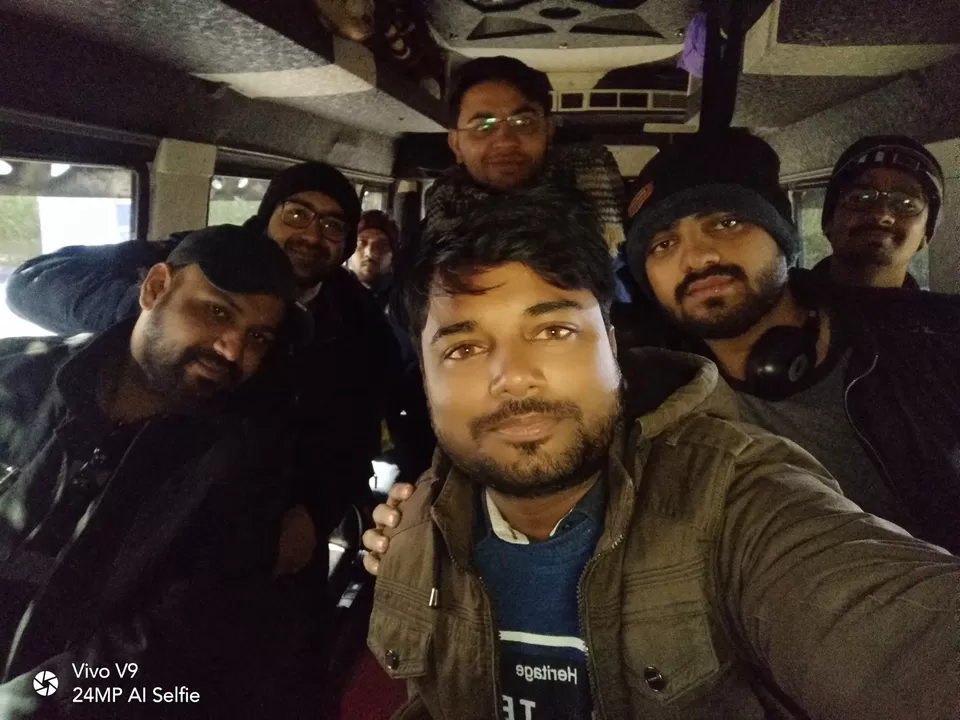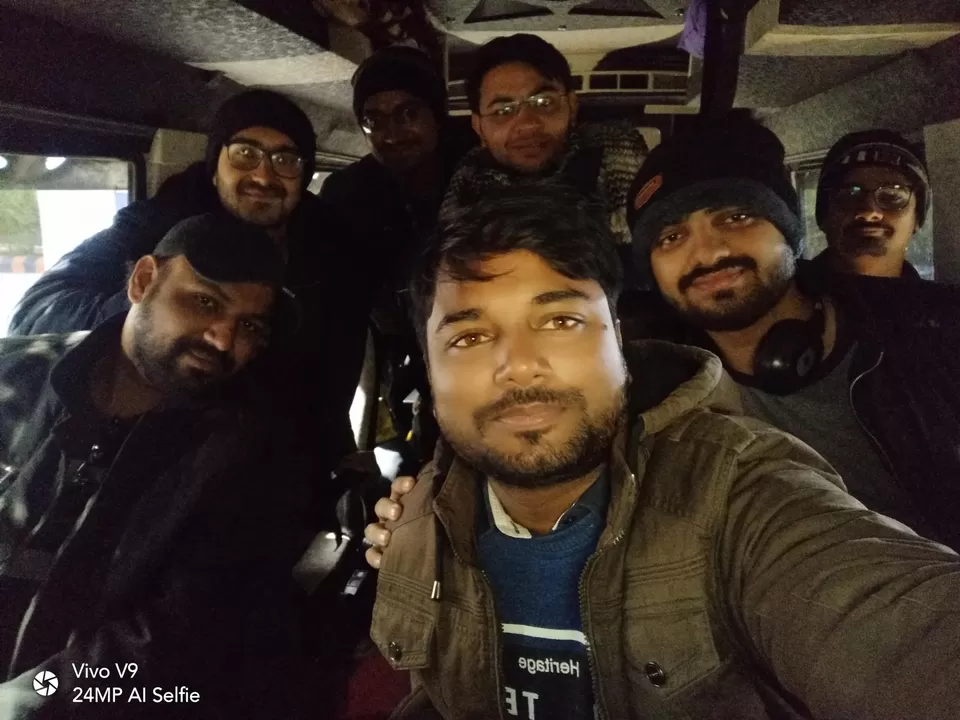 We reached Srinagar at 7 in the morning. Then we entered Srinagar Airport and we all had our flights at different times. As the flights came, all the people left for Delhi. On reaching Delhi, everyone grabbed their booked train and went to their respective destination.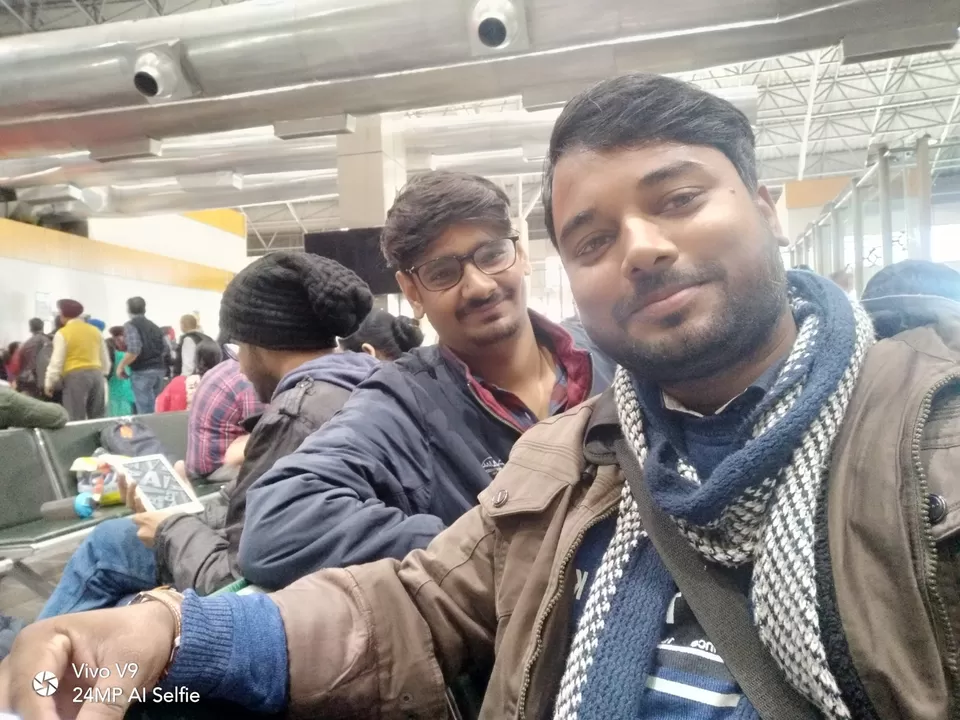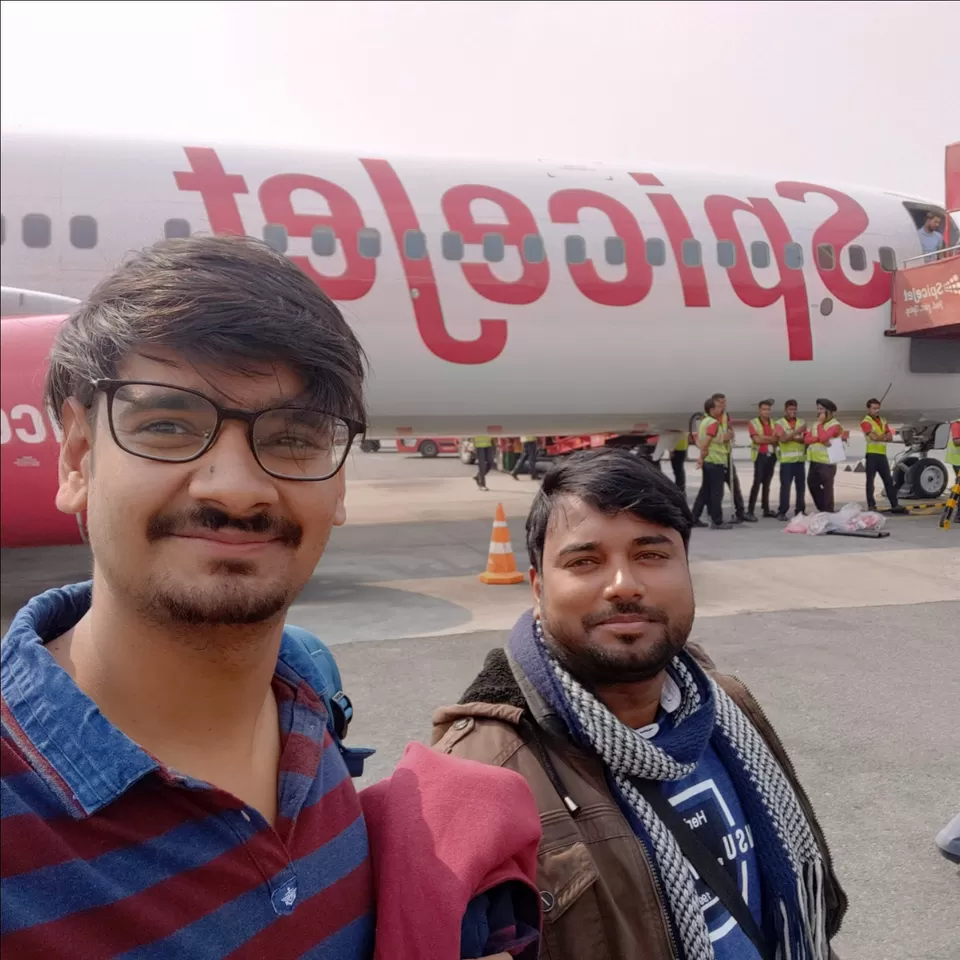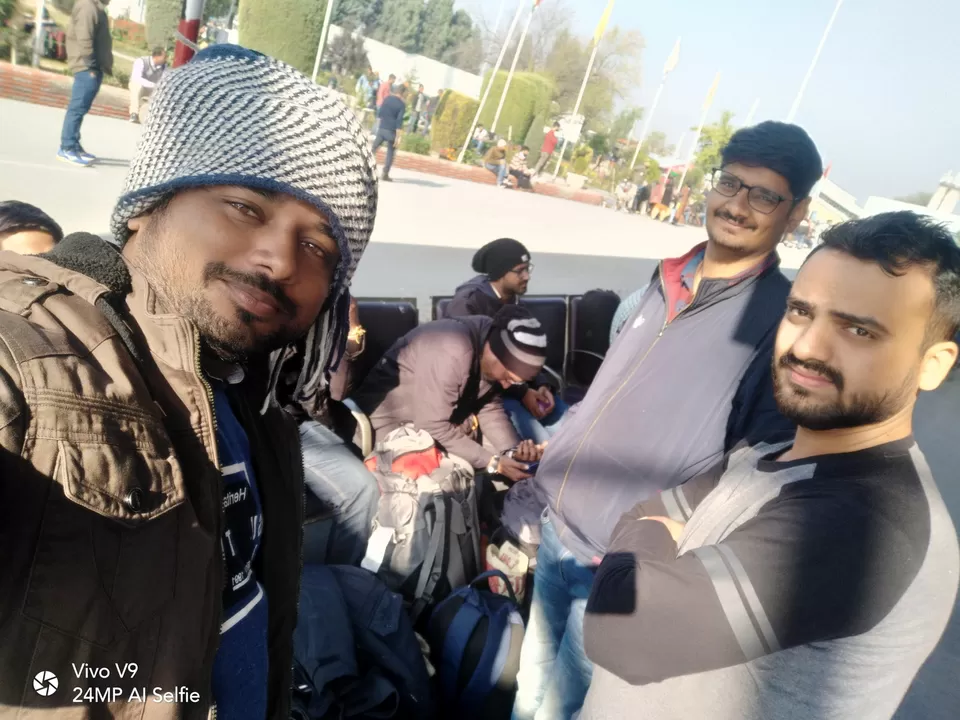 Our trip to Ladakh was a mixed experience. As I told you that we did not go to Ladakh at the right time, so we definitely had to face some problems. Nevertheless, our journey was magnificent and memorable.
Total Expenses = Rs. 1,500,00 Approximately. Due to poor planning.
Persons = 9