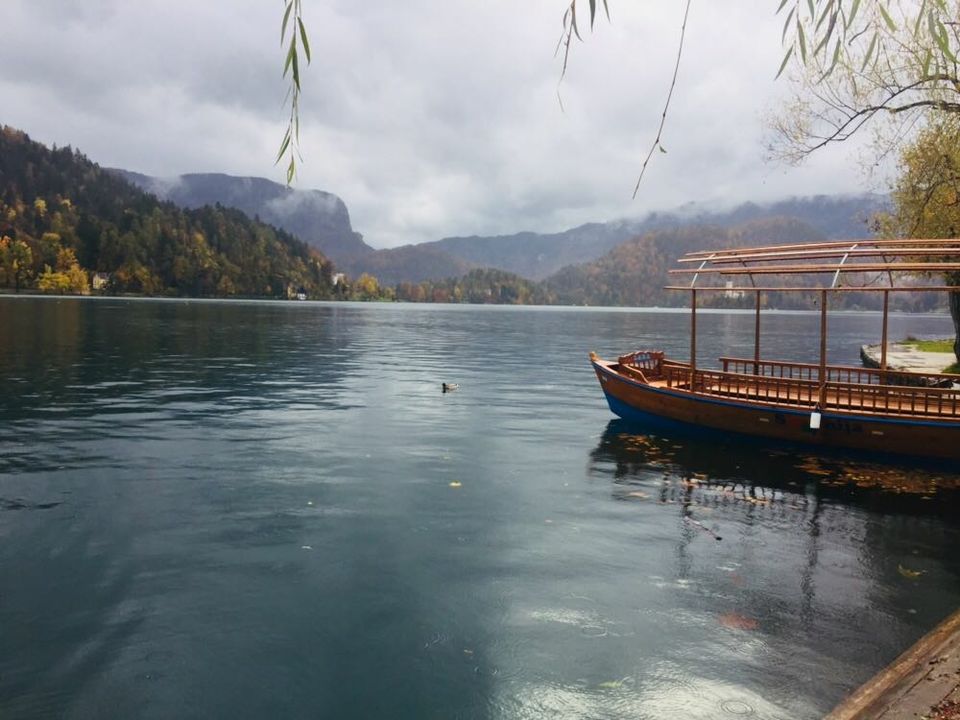 Slovenia,a central European paradise, is known for its mountains, lakes & resorts.
The most famous of the attractions in Slovenia is Lake Bled or Lesce Bled,what they call it.It is a UNESCO World Heritage site.
1-2 days are advisable for Slovenia with half a day for Lake Bled and the remaining half or one and a half days for exploring Ljubljana.
This is what Lake Bled and its surrounding areas look like.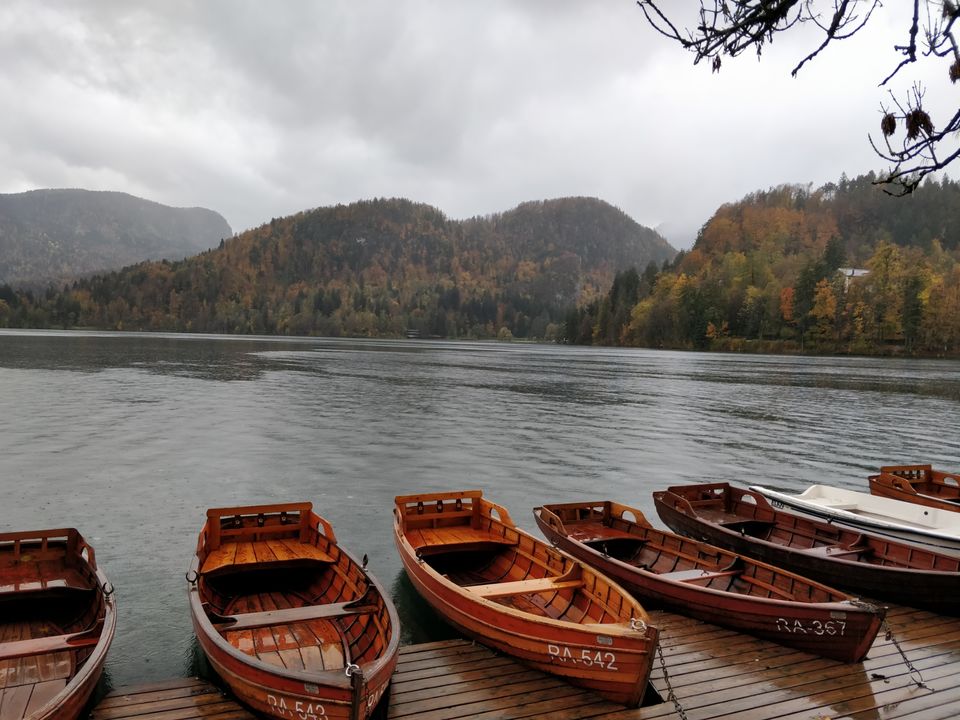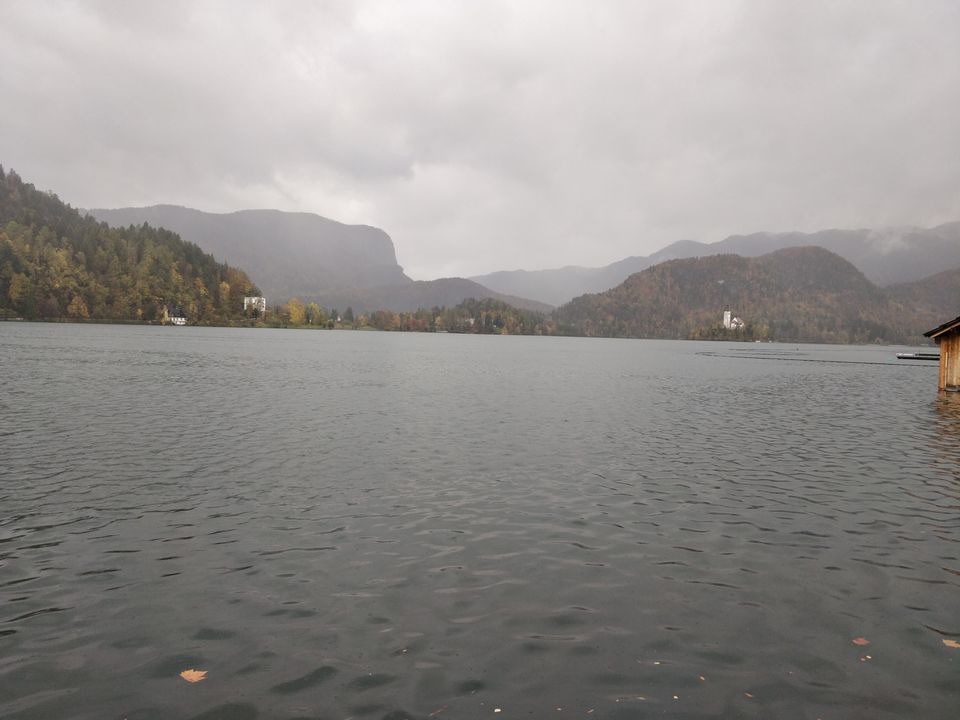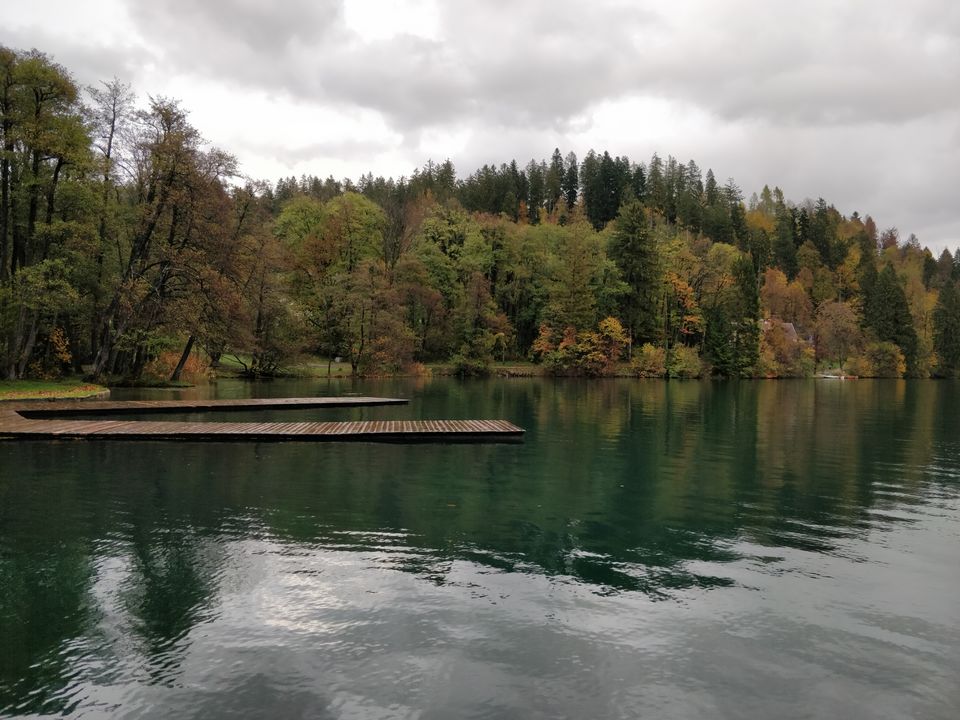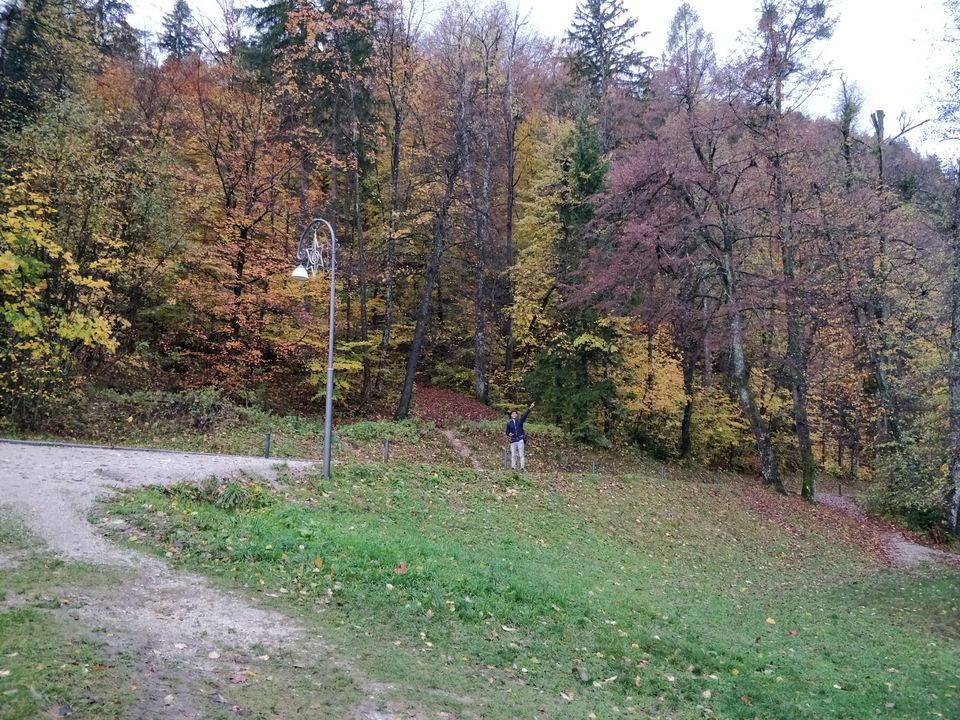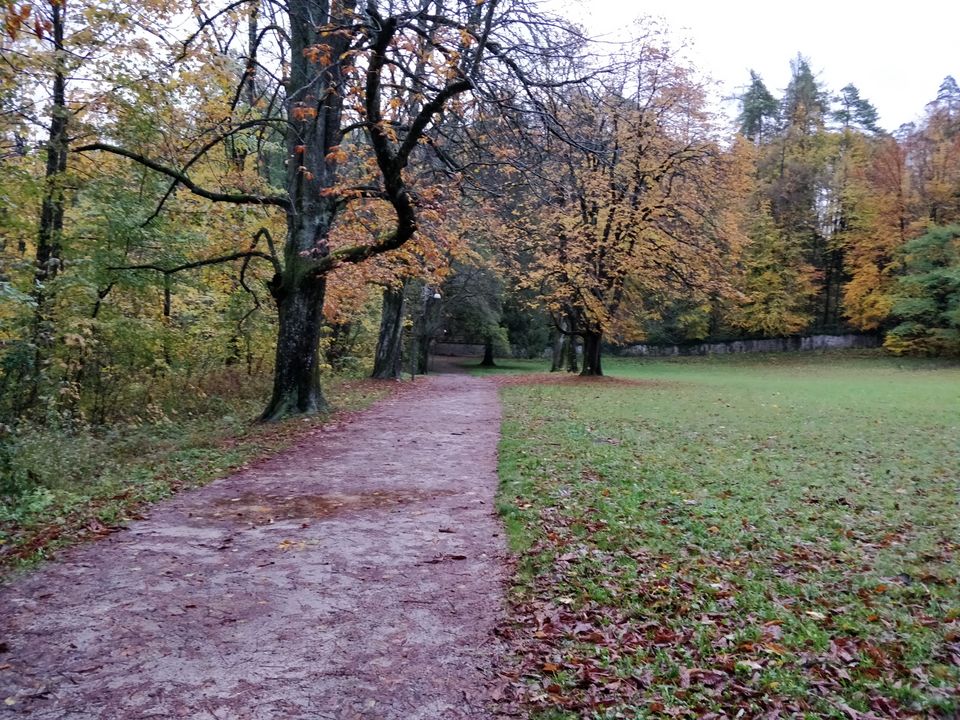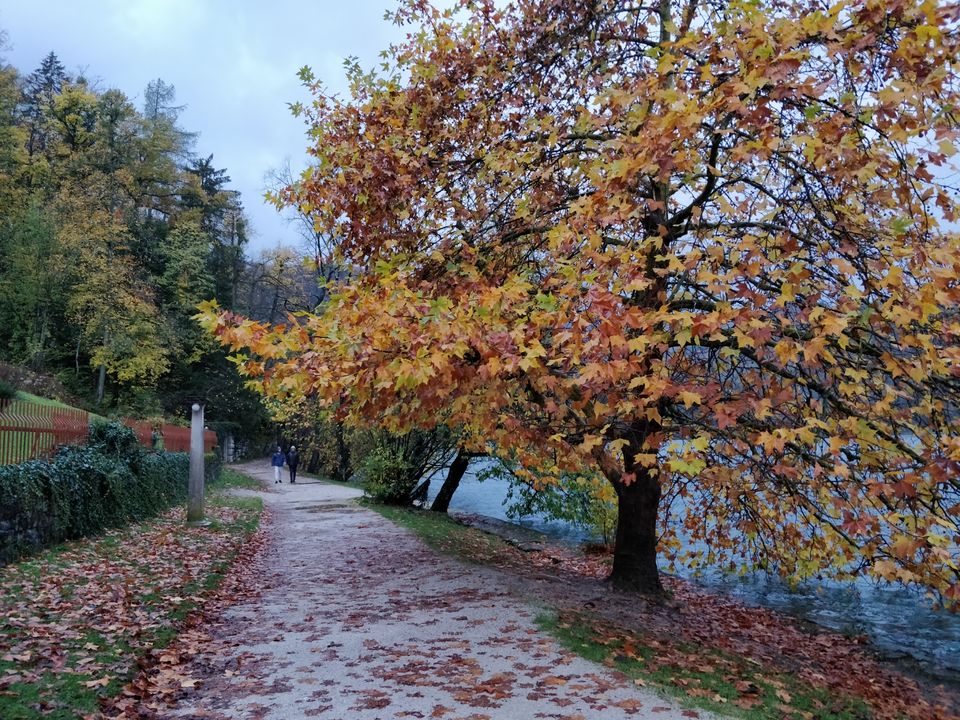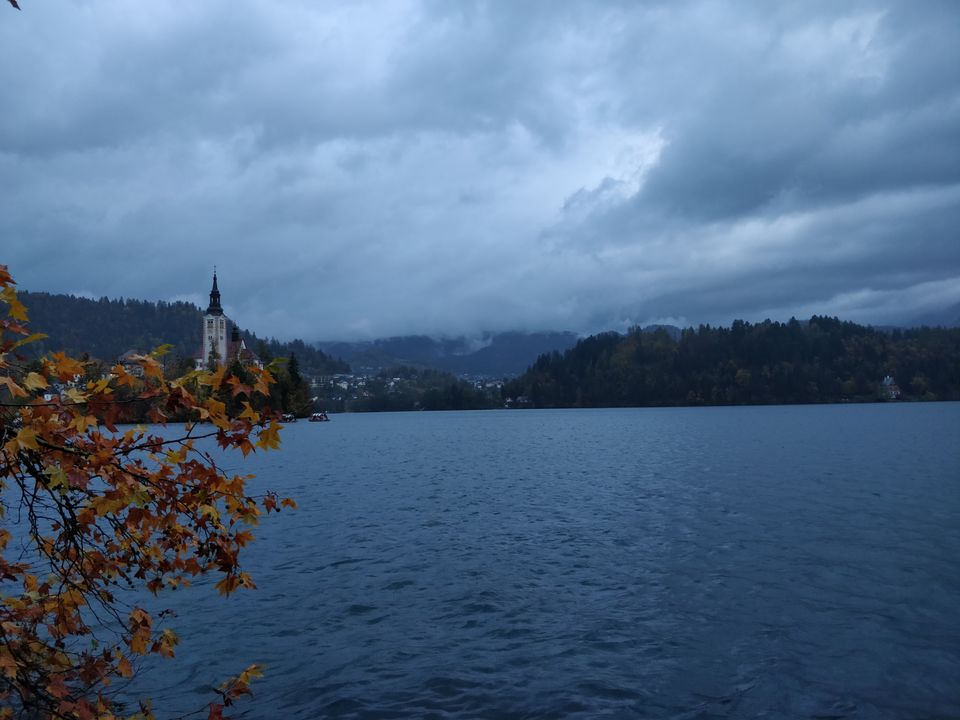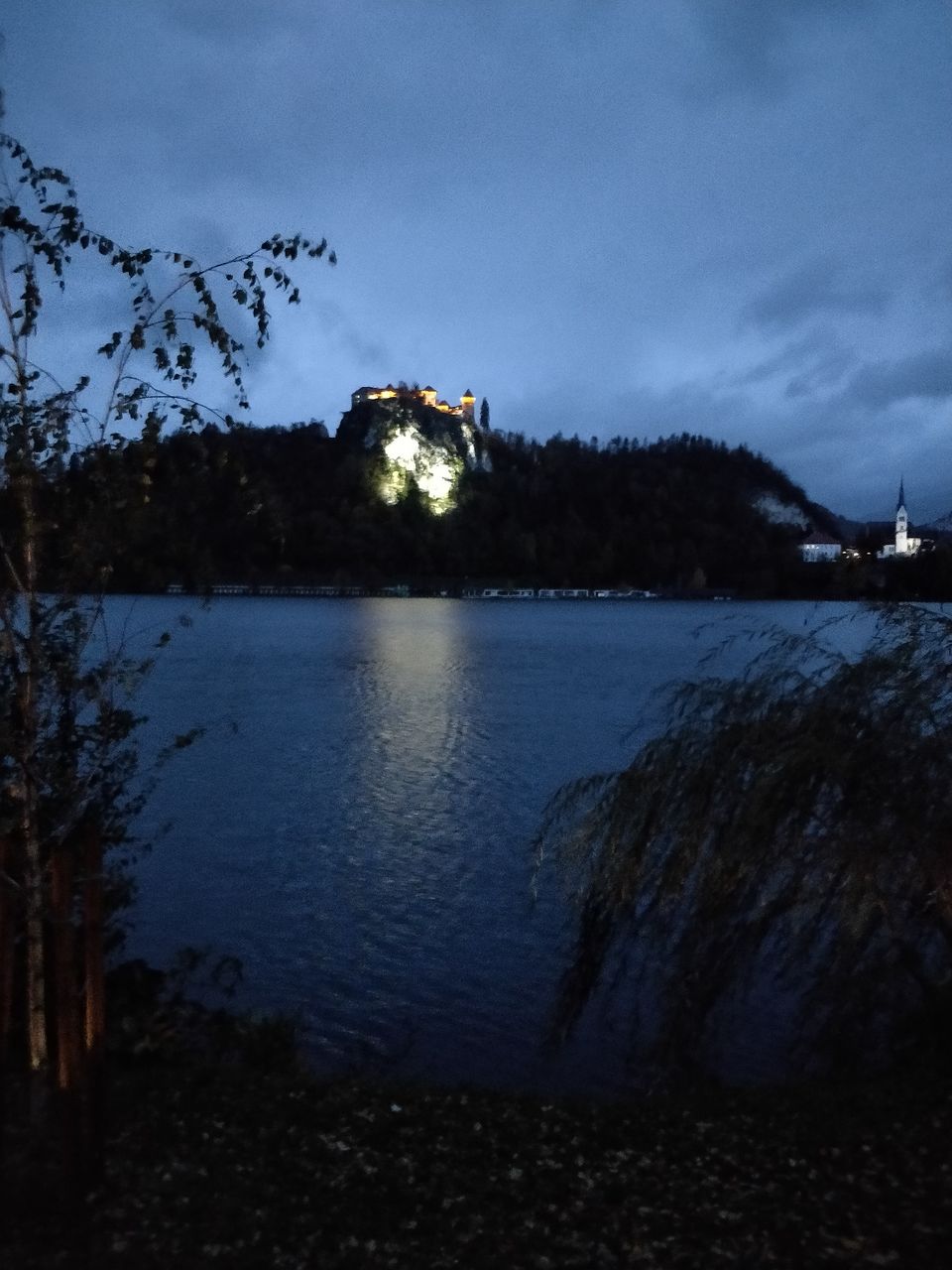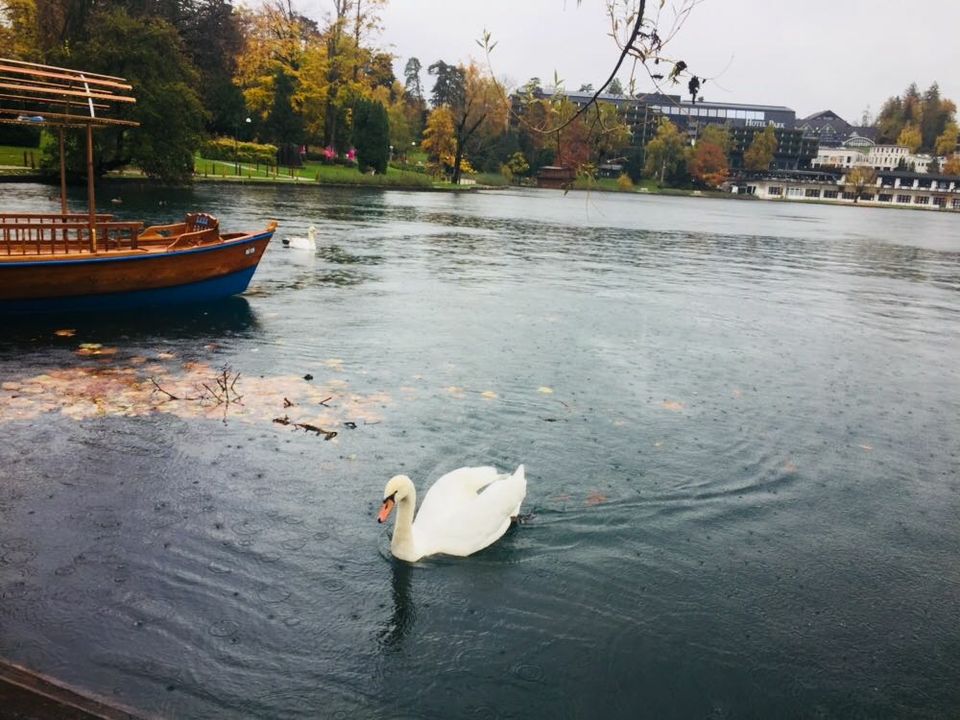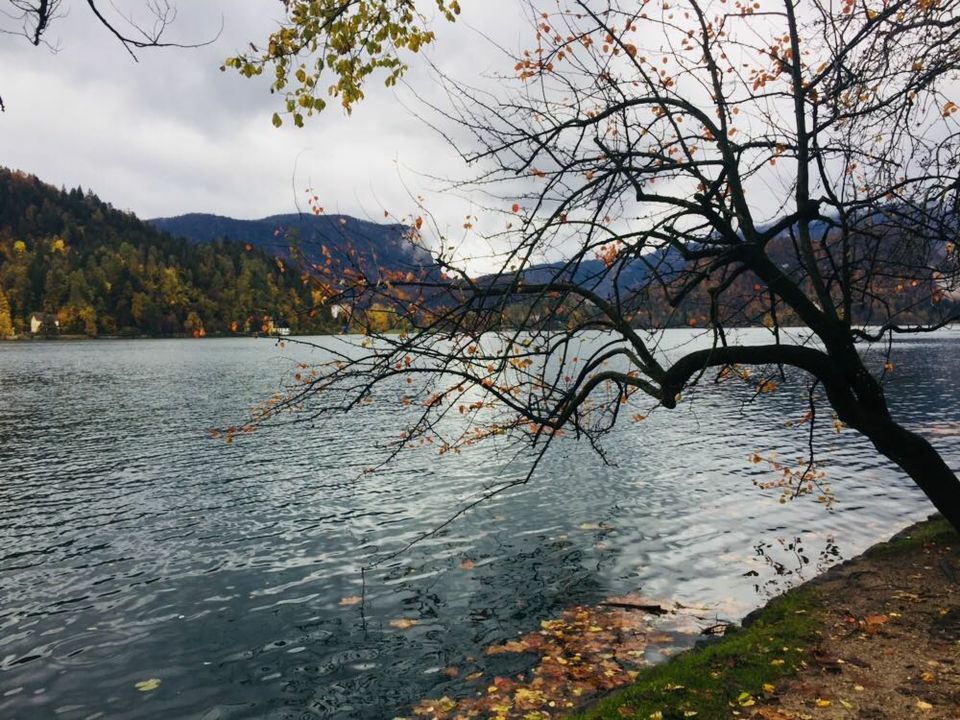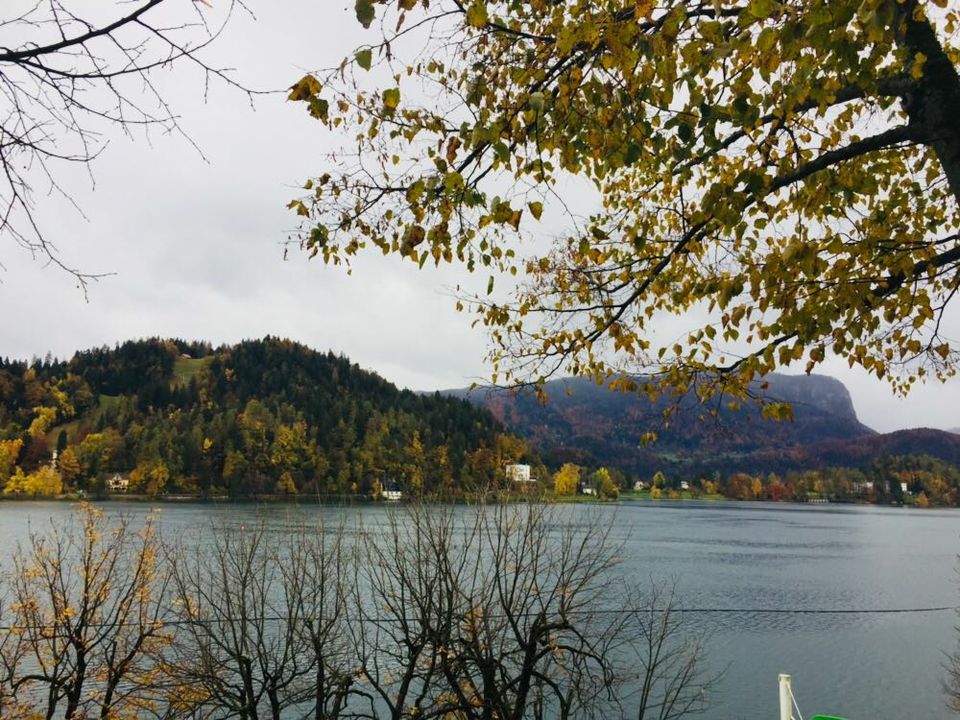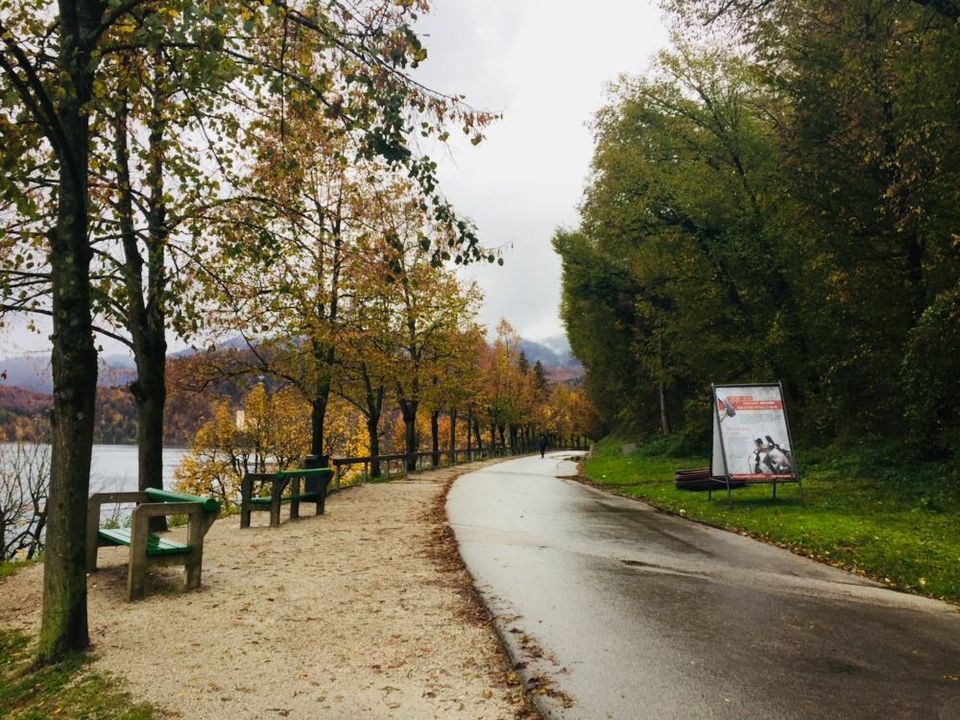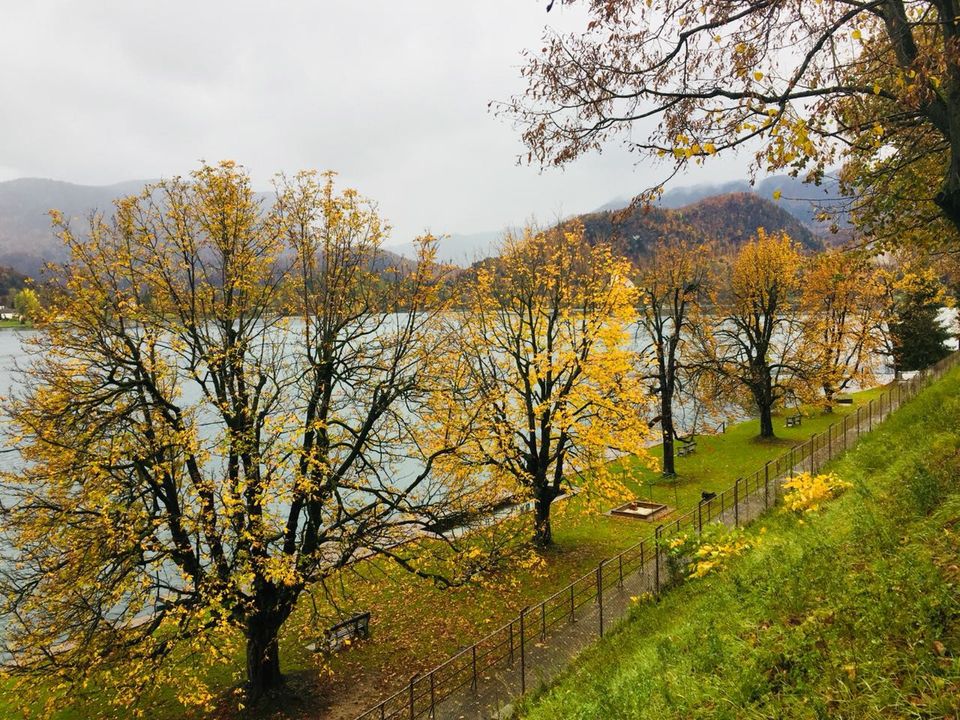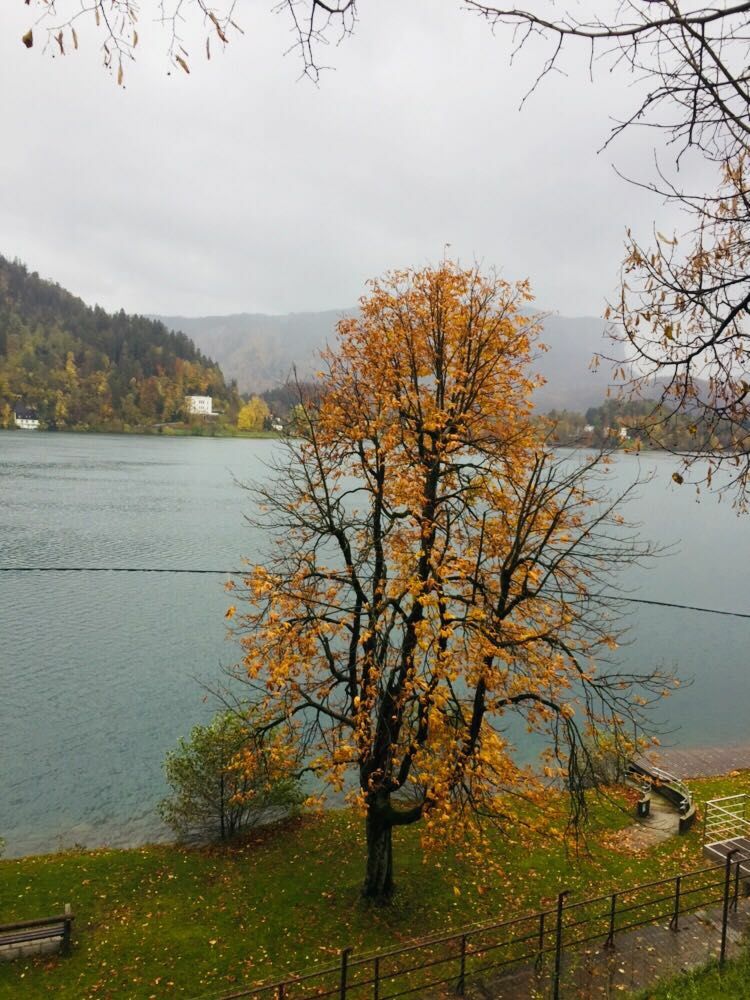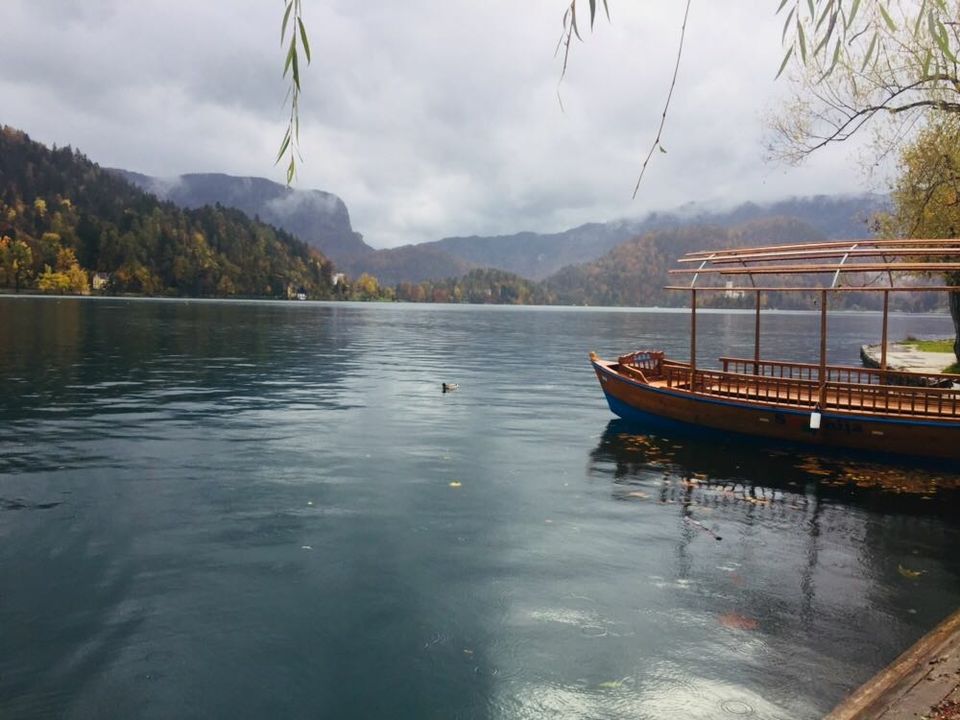 How to reach Lake Bled ?
Lake Bled can be accessed from the capital city Ljubljana,via train till Jesenice station followed by taxi or bus.Taxi Drivers typically wait outside the station and can be contacted if required.The bus stand for taking a bus till Lake Bled is also just across the road with buses plying every 20mins to half an hour.
Taxi/Bus Pricing ?
The Taxi fare will set you back by 50-60 euros for the round trip whereas the bus trip will cost 10 euros for the same route.
What to do in Lake Bled ?
You can take a boat ride, if weather permits or just walk around the lake capturing the beauty of the entire surrounding area.
The walk around Lake Bled will take 2 hours to complete.
You can also hike up the nearest mountain if you have spare time at hand.
The area is surrounded by Bars, Cafes and Markets as well if you want a place to relax and eat.
What after exploring Lake Bled ?
After Lake Bled, Ljubljana the capital of Slovenia is a must visit.It has a very different vibe compared to other European cities as this city is relatively untouched by tourists. The Ljubljanica River flowing through the city divides the old part from the commerical hub and make for a very pretty sight.
The nightlife is amazing too because of its huge university population.If you plan to stay for just one day in Slovenia,the best thing to do after the tiring Lake Bled trip would be to just sit by one of the riverside bars and soak up the local vibe with the indigenous food and drinks.
Places to explore in Ljubljana in one extra day:
1. Tromostovje- An astounding bridge
2. Ljubljana Castle- A medieval fortress
3. Ljubljana Cathedral
4. Tivoli City Park
Some handy pointers:
1. It is imperative that you carry an umbrella with you at all times, preferably at strong one,because it rains very frequently there and the winds are also quite strong.Raincoats can be preferred over Umbrellas to keep your hands free for clicking pictures on the way.
2. Ensure that your wollens keep you sufficiently warm. The temperatures can be negative from October onwards.
3. Since it rains a lot ,make sure that you are wearing waterproof shoes.
4. The frequency of buses from Lesce Bled to Jesenice train station reduces after 6pm with the last bus leaving around 8pm so try to reach back the bus stand by then.
5. Accomodation around Lesce Bled is significantly expensive than around Ljubljana. It is 30 euros vs 10 eurosight for a dorm bed in a 4 bed dorm and therefore advisable to stay in Ljubljana.
Summary of Expenses:
1. Accomodation : 10 euros ight
2. Food : 6 euros/meal
3. Bus Ticket: 10 euros/round trip