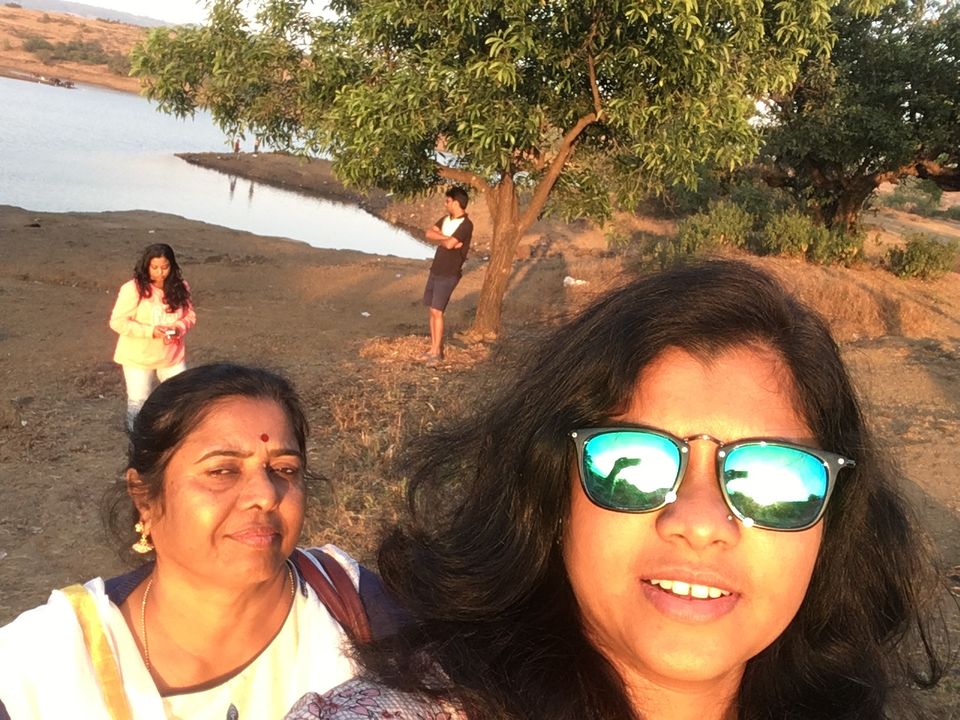 So finally jolting down to write my trip to Lonavala and Khandala. This was a family trip again with my mother, sister and my sisters husband.
We started the trip from Mumbai to Lonavala by train which was at 9.15 am from
Panvel.I had booked Airbnb hometsay near tungarli road.This was a 2bhk home on the terrace
which costed us around 6000 for the iternary 28th checkin [ at 2pm] and checkout 30th 11am .
My sister had booked train tickets to and fro, she had booked AC tickets and it was 2 hrs journey from Panvel. So we reached by 12.30 [ as train was delayed by 45 mins].
Our plan was to first explore Sunil's wax museum which is near to Railway station,walkable .
As we were hungry we first went around the place near station and had some vada pav and misal pav.
Auto costs you around 60 rs to the wax museum.Here some 80 wax models were present,entry fee is 200 per head.
You can easily spend an hour here .The wax models were really very impressive and realistic .
Some of my funky shots can be seen in the pics below.My favourite one is with Micheal Jackson.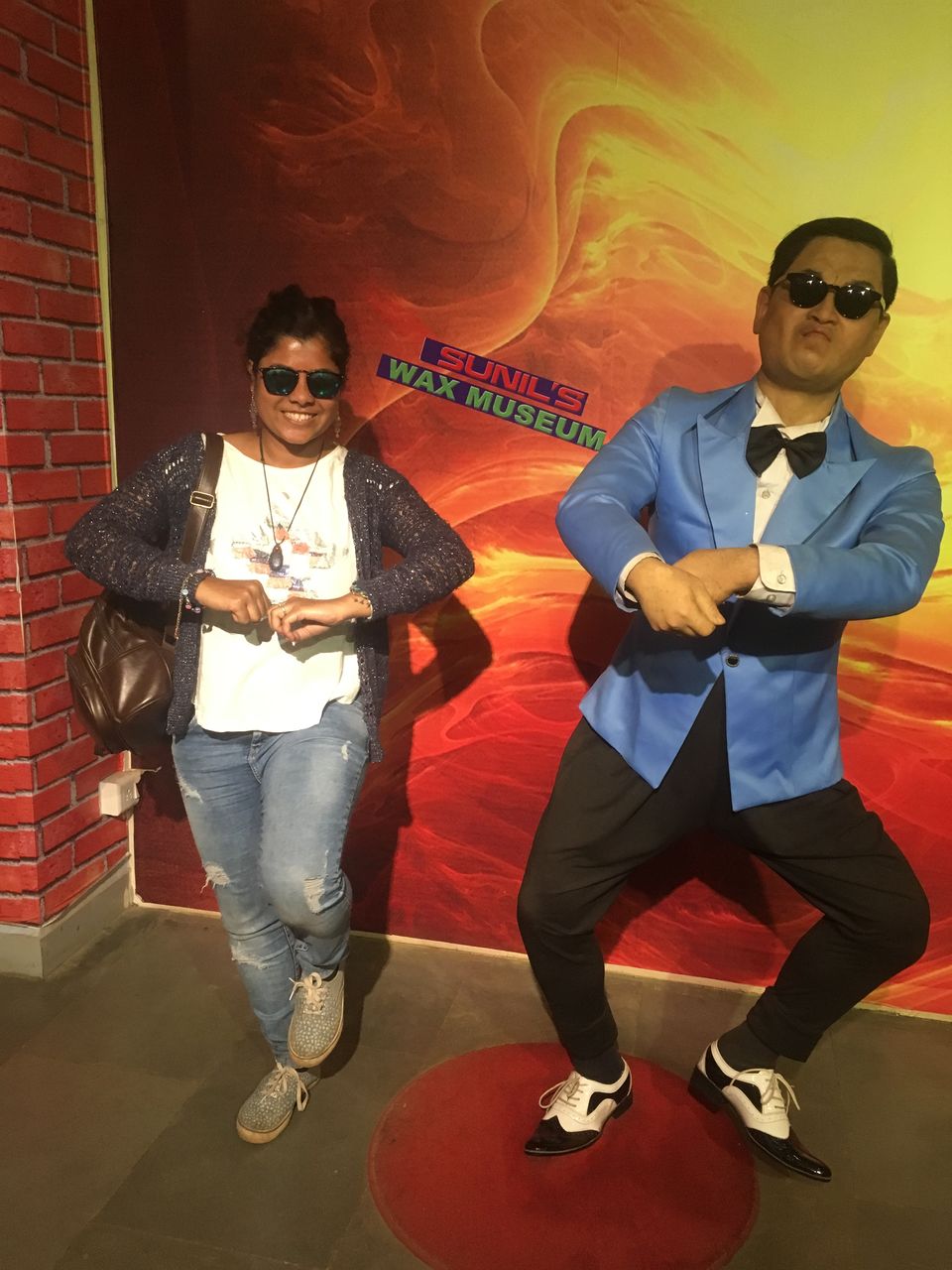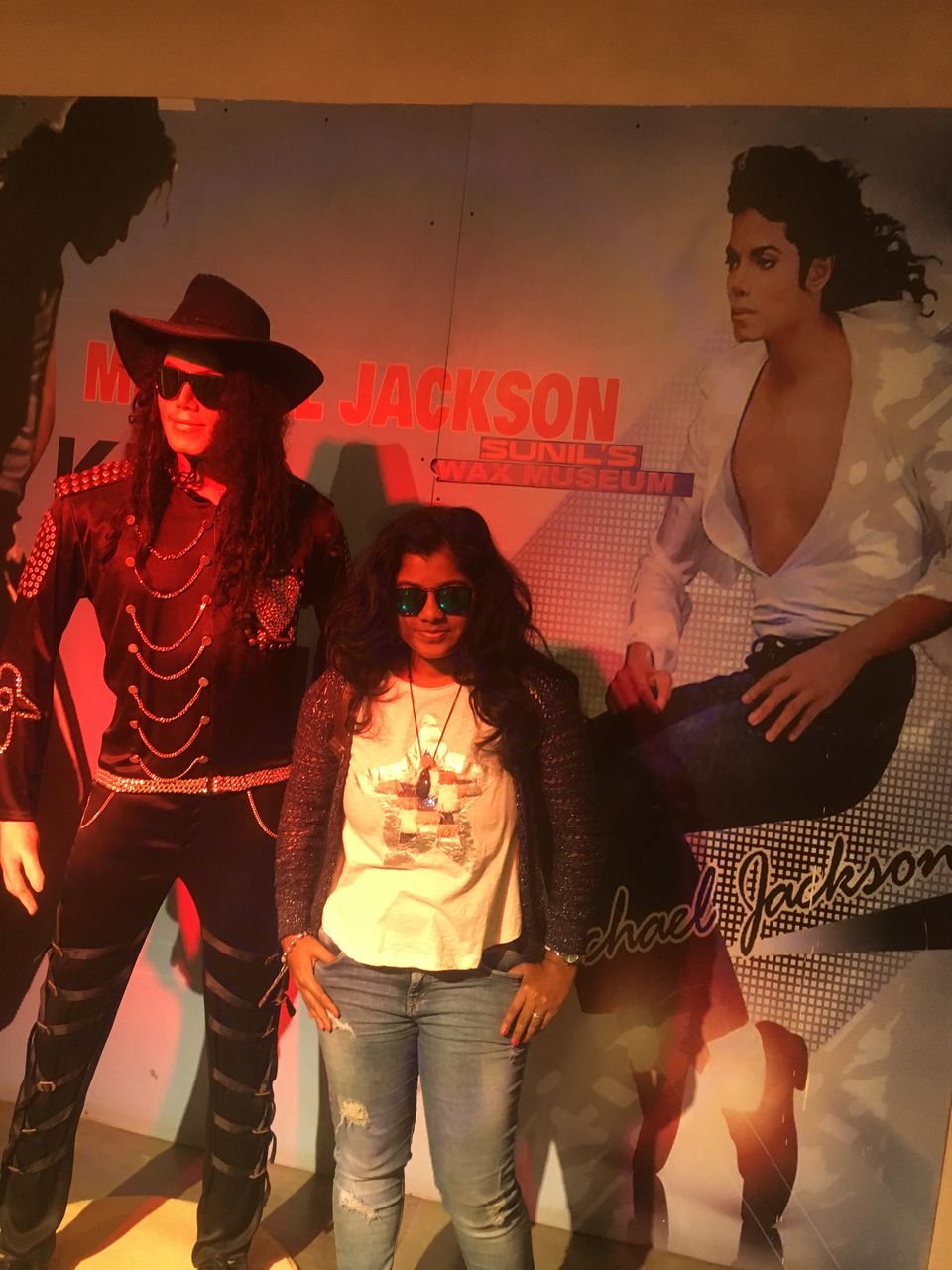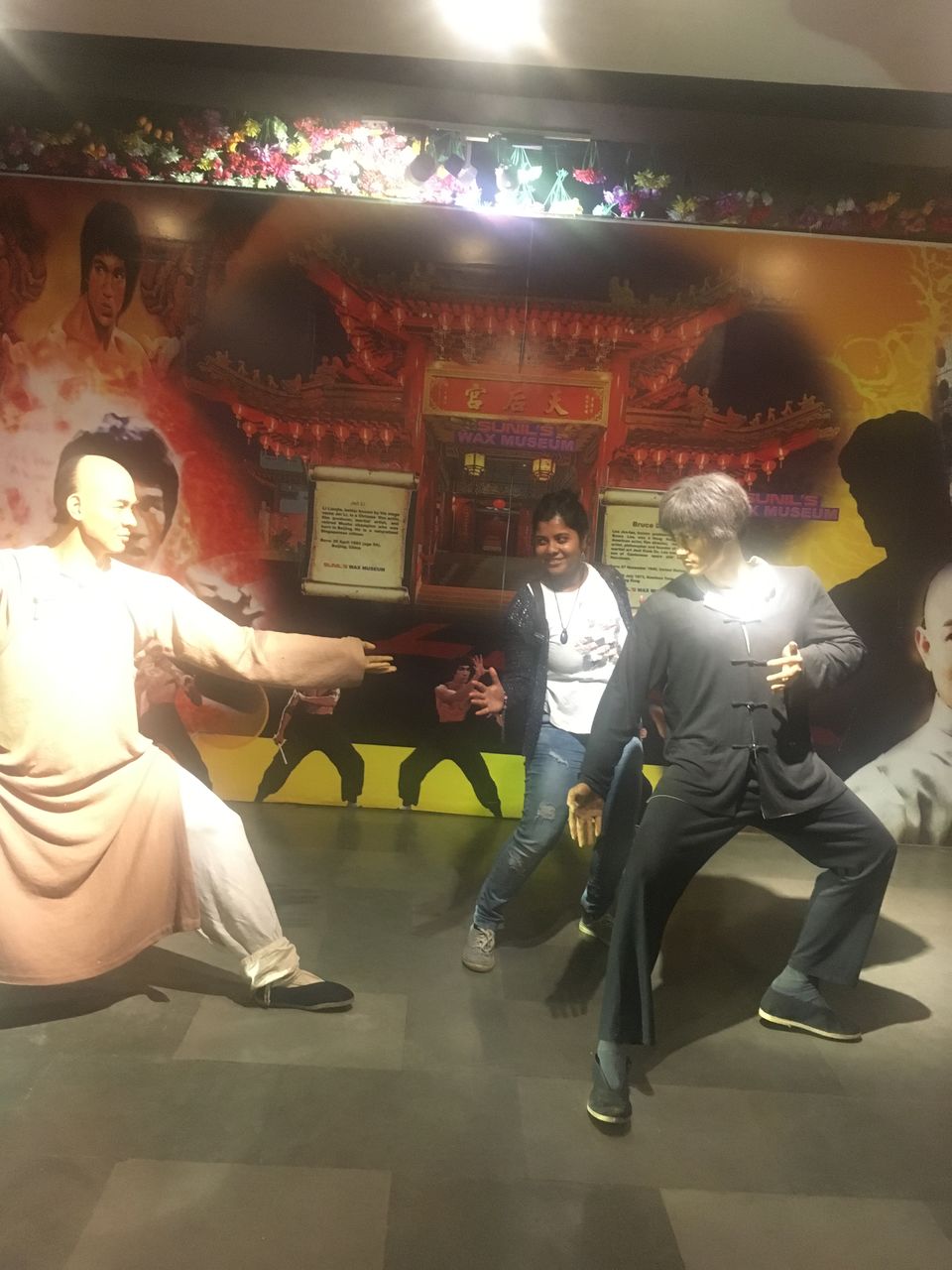 There is scary house and MCD also in this mall.After this we had some yummy twisted potatoes which are new yummitoes now a days, we headed towards our homestay.
We boarded an auto which again charged us some 100rs for the drop, even though google maps was showing its just 5km away from the museum.I have seen here auto people if they open their mouth the first thing they tell is 100rs no matter where the place is .
We went to the place, it was beautiful ,clean and spacious Seasons homestay. It was really big for 4 people.
It had two big bedrooms with attached bathrooms and one big hall with kitchen gas and utensils, fridge ,TV and another bathrooms.Also there were 10 extra beds if you wanted any.There was a watchman and two more people,In the bunglow. There were other homes also within same compound.Some lady was also available as cook if you need she will cook , need to pay her for the request.We checked with the people there one kaka helped us to locate a hotel for lunch delivery nearby and we had our lunch and bath .We got a taxi contact from the people.
We confirmed our next days trip for 2000 rs which included Khandala, Monkey point , lions point, Ek veera temple pick up and drop to our place.
Then we got ready and planned to visit the Tungarli lake in the evening.It was nearly 3km from our homestay. We took auto and again 100rs :) we reached the lake
This is a must visit place in evening .It was calm and good view point .Aadhe se zyada lonvala we can see from this point .Sunset view was worth watching.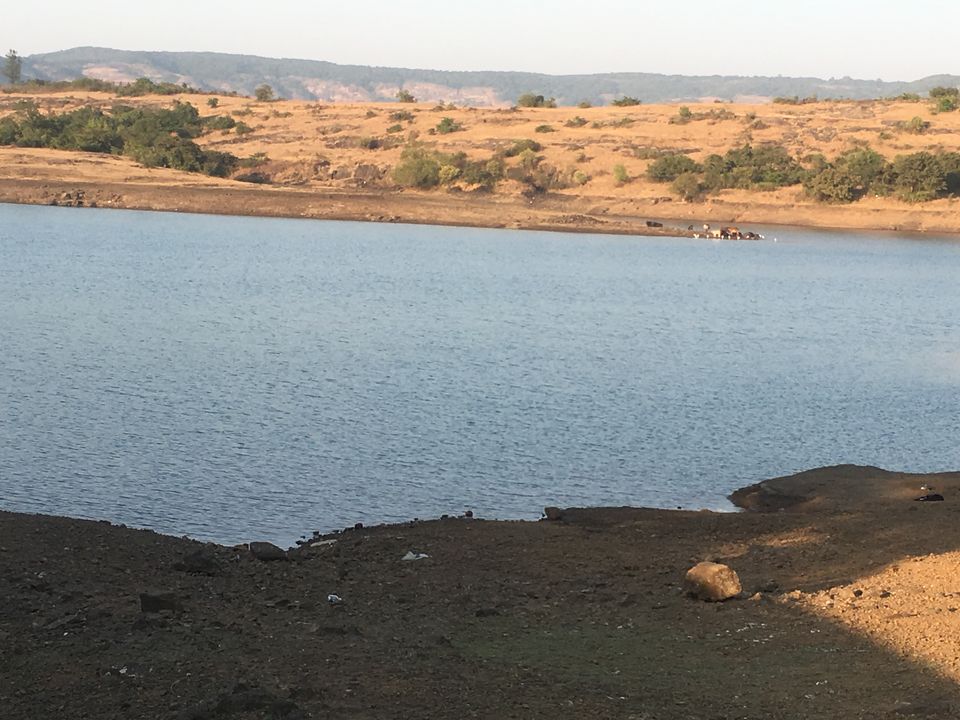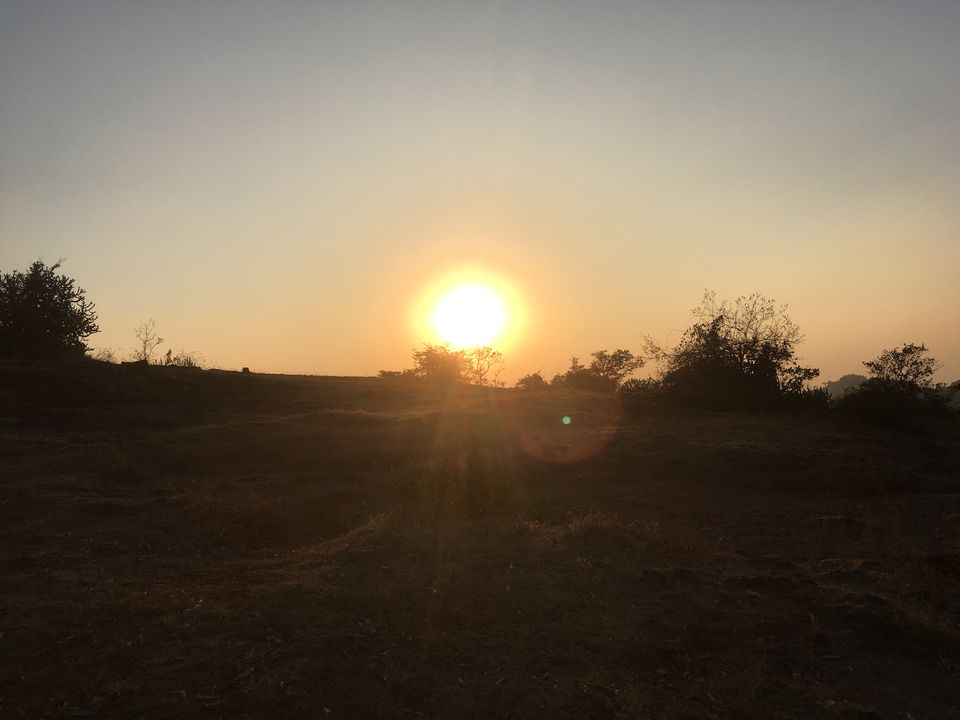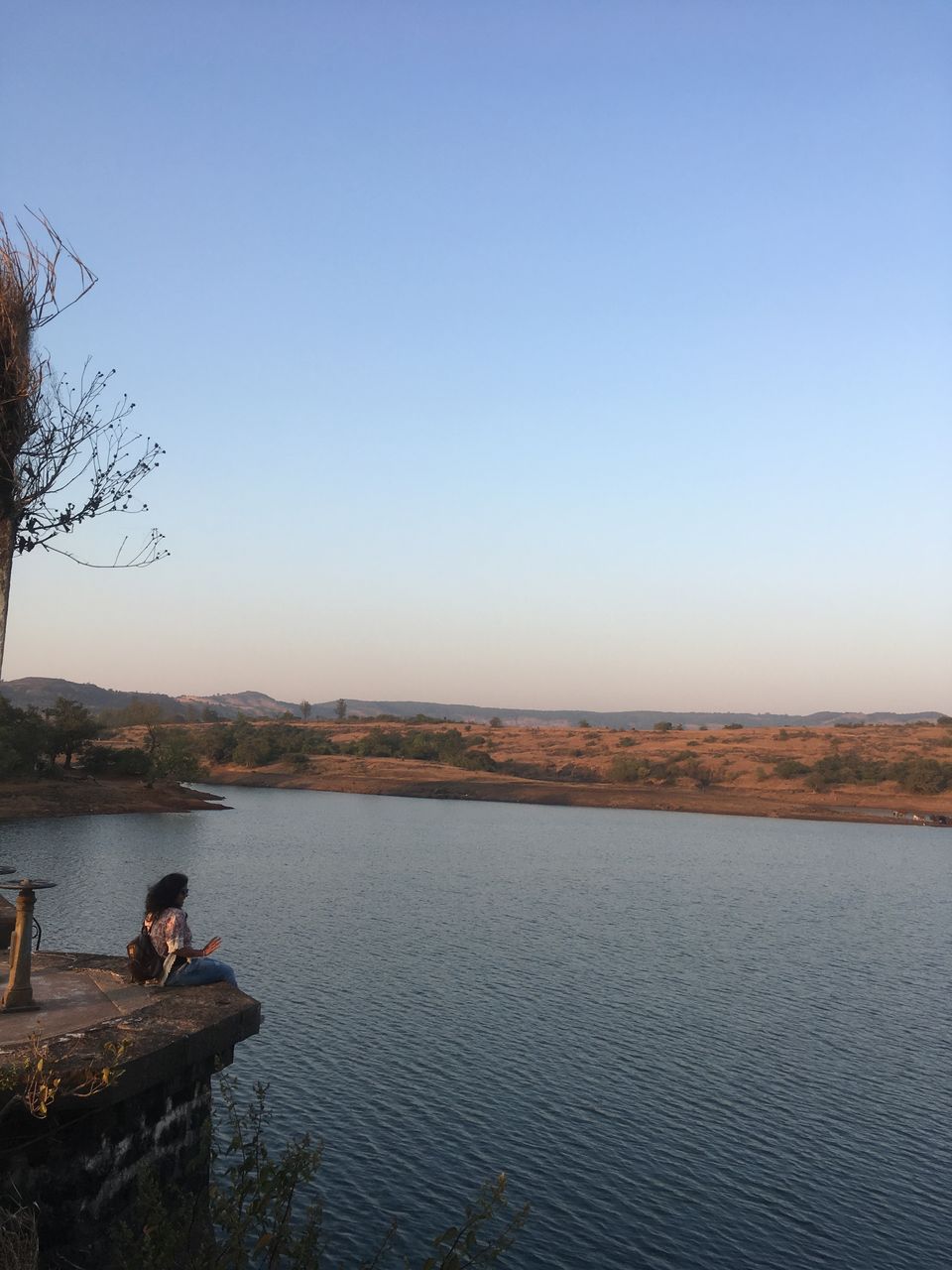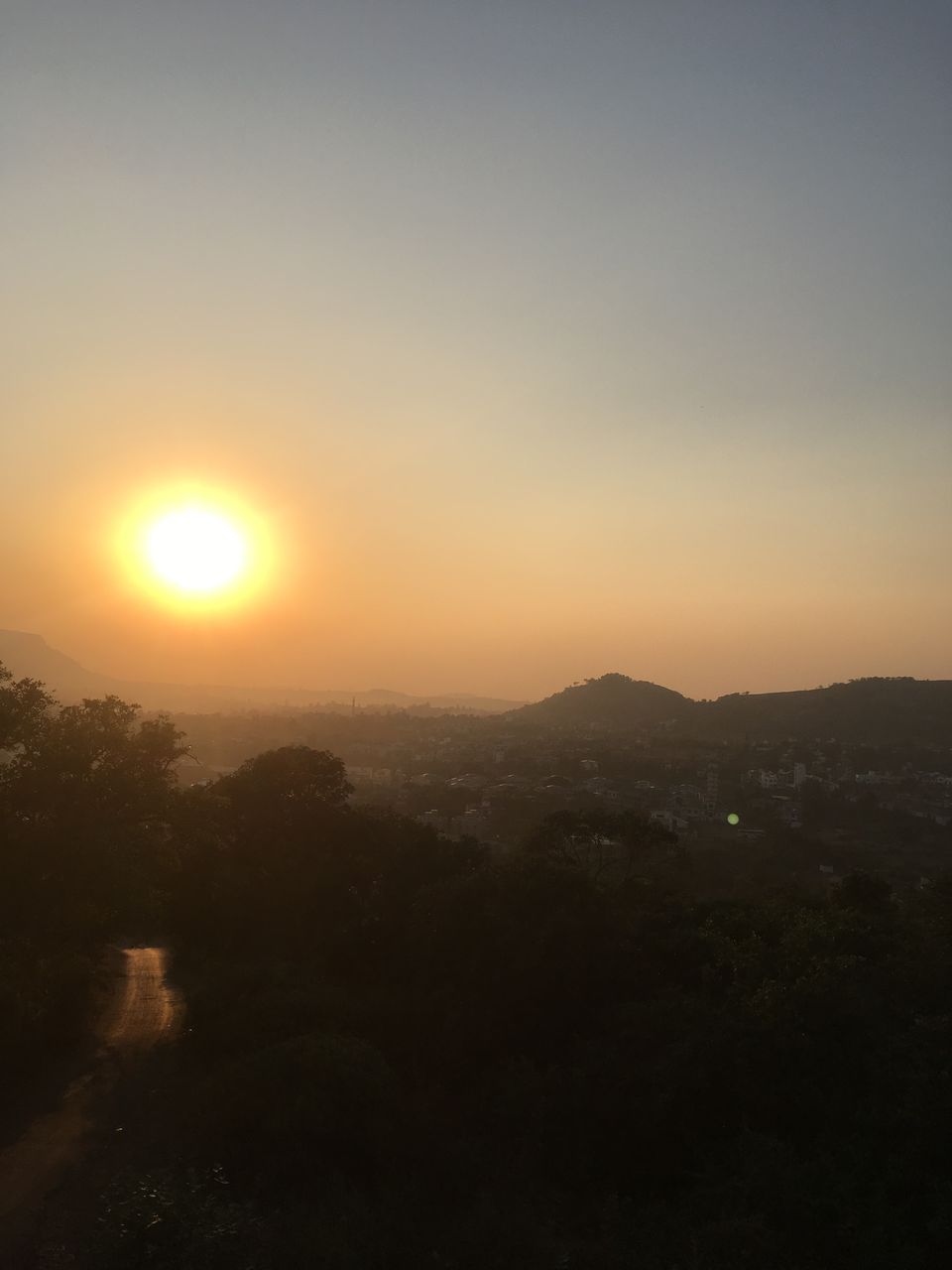 On the way we walked and brought chicken , rice and minimal stuff to cook.
Also on the way had yummy garam jalebis and bhaji.My sister and mother cooked an awesome dinner.We had dinner and nice sleep.We also went for walk , it was very cold in the evening.
Next Day Driver was at our place by 7.30 am , even we were ready and headed towards our first destination EK Veera Devi temple.Reached the hilly area by 7.45am.On the way the road was pretty cool.This temple is on the hill , there were some 200 steps I guess[ may be less also]
And the view on the way was nice.This temple is Kooli [ fisherman] community Home Goddess.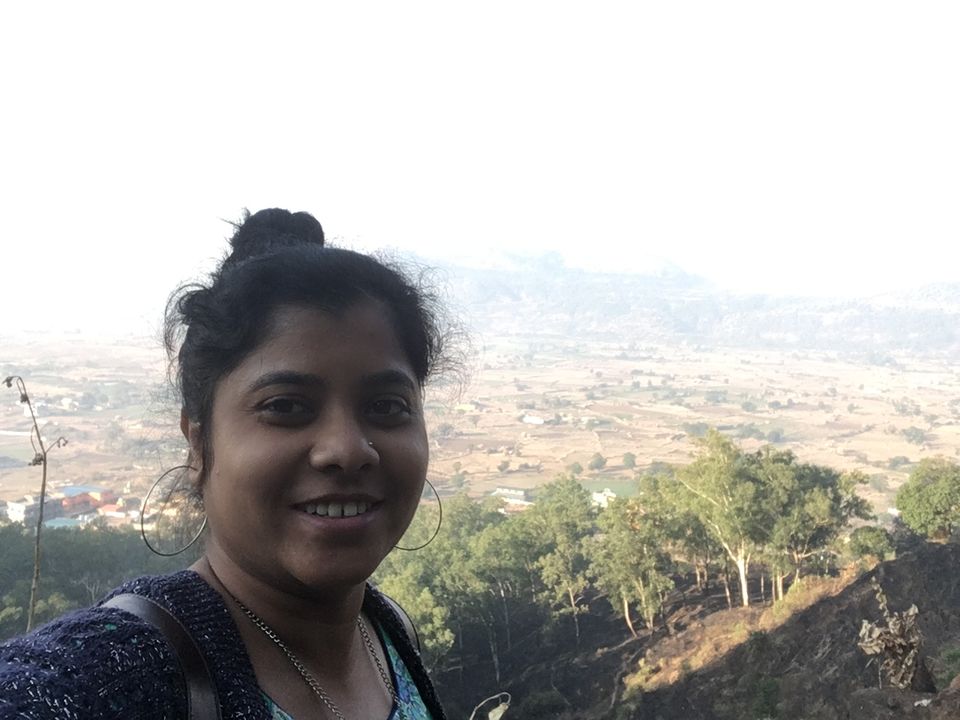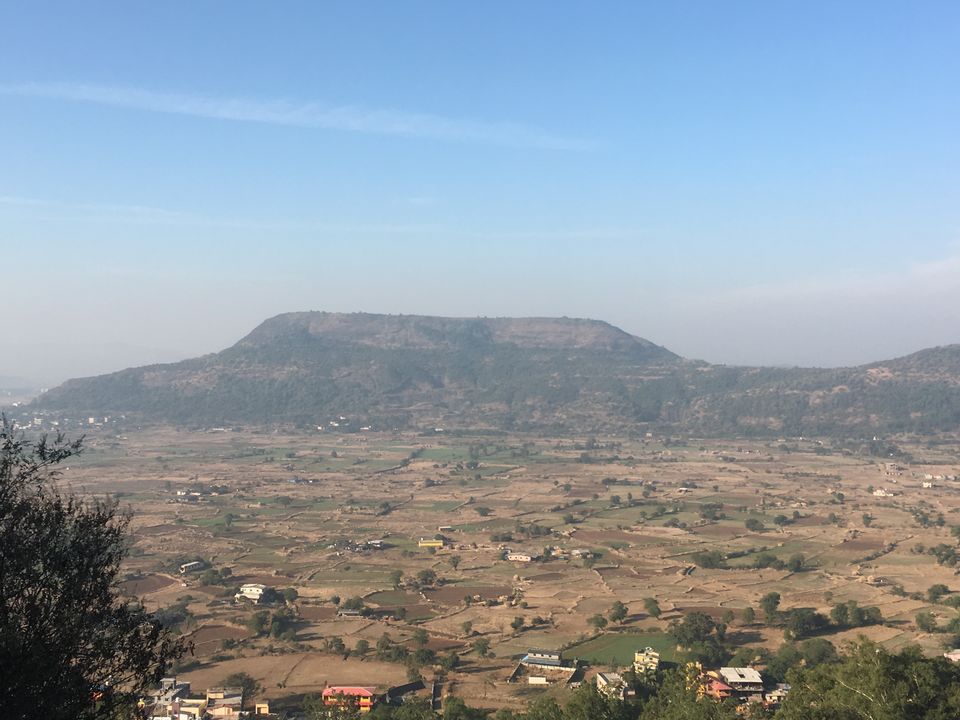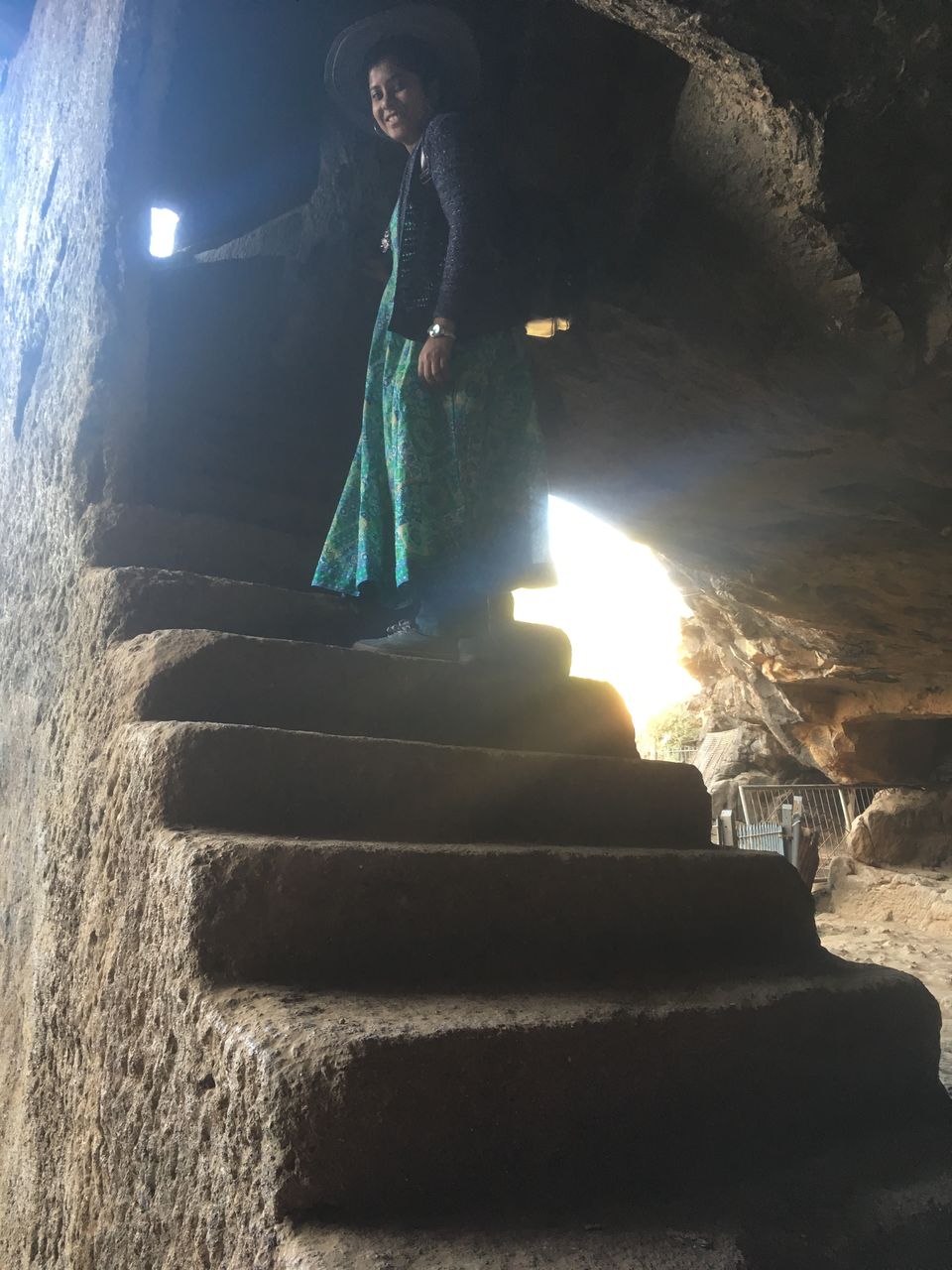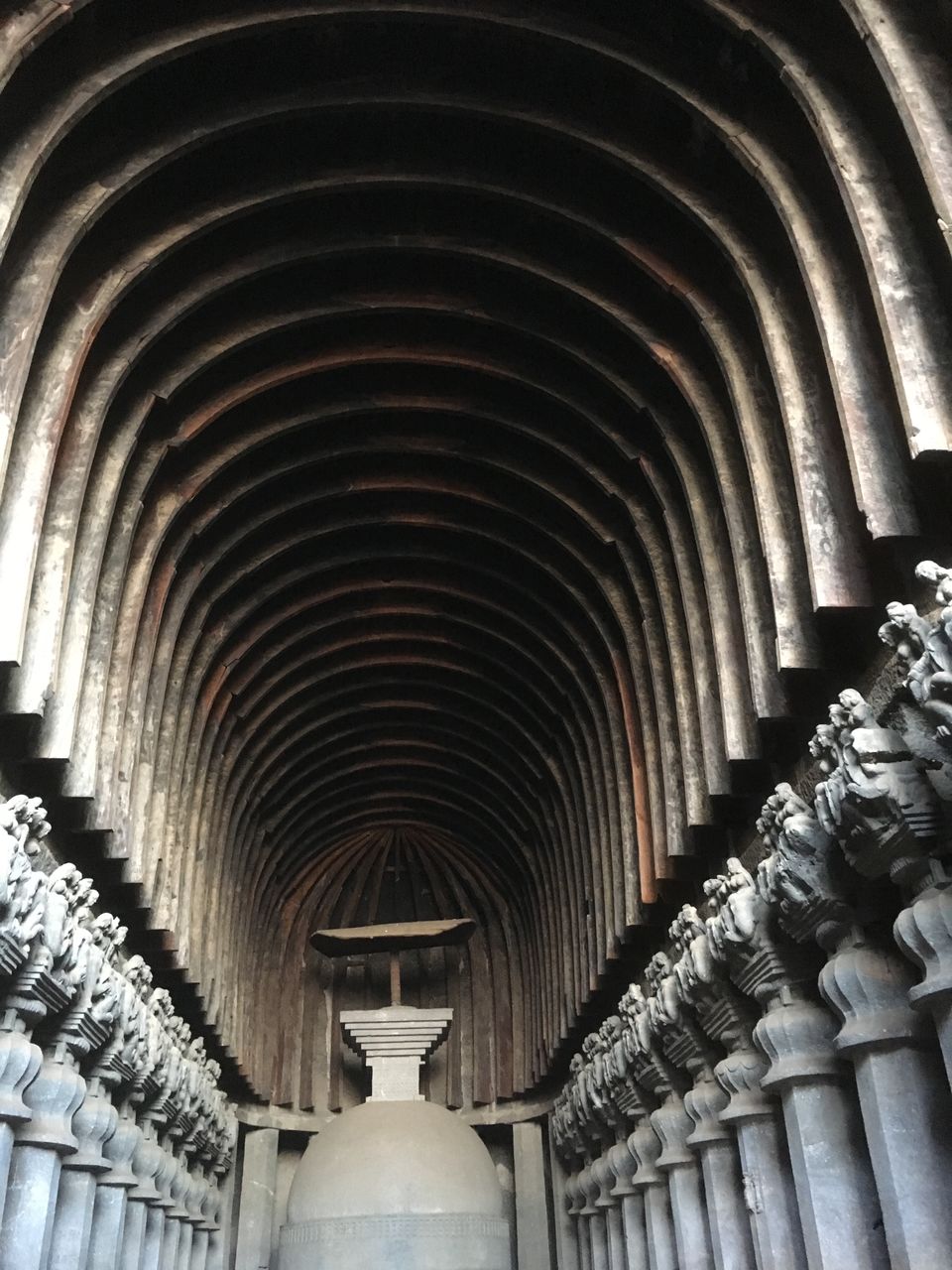 It was not that crowded but could see many people climbing for Darshan. Me and my mother were a bit slow as my mother some how managed to walk till the top.Yippee she made it and am proud of her.We all had Darshan and blessing from the Devi.Then there was a cave nearby ,Karla caves .It opens around 9am .There is entry ticket of 15rs for this.Entry of this shows the Ashoka Pillar kind of pillar am not aware of the history behind this. It is worth watching rooms and terrace in cave .Also a big Darbar in caves.
Then we had our breakfast there and headed towards Monkey point khandala. This place view awesome.Though I heard people telling its really more beautiful during Rainy Season.I could not see any water jharnas but the mountain views were quite cool.
Beware, lot of Monkeys at this place , hence the name.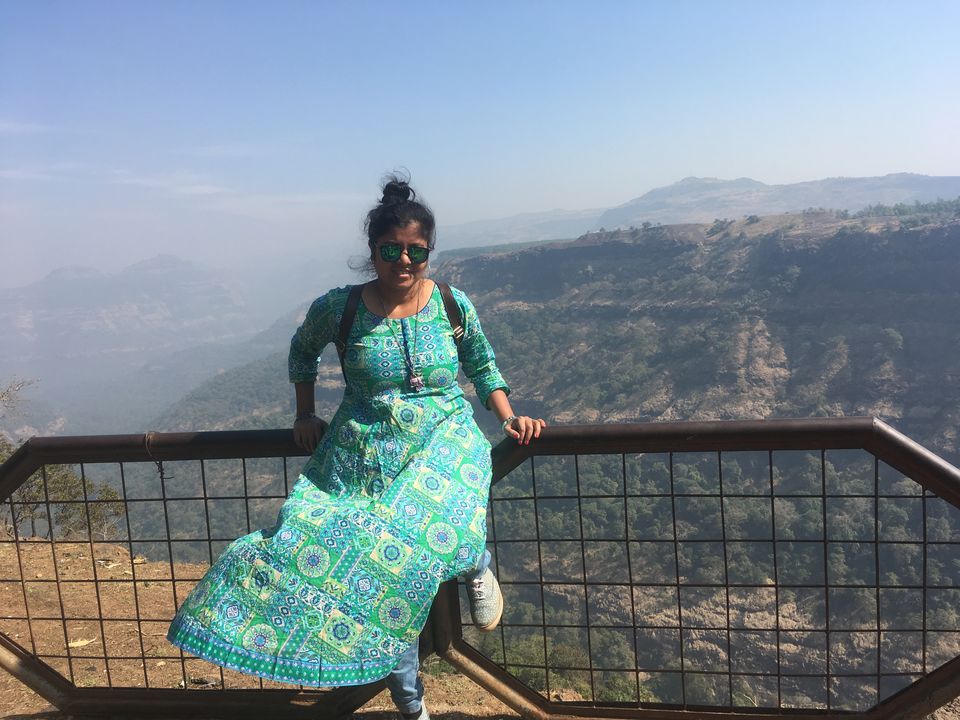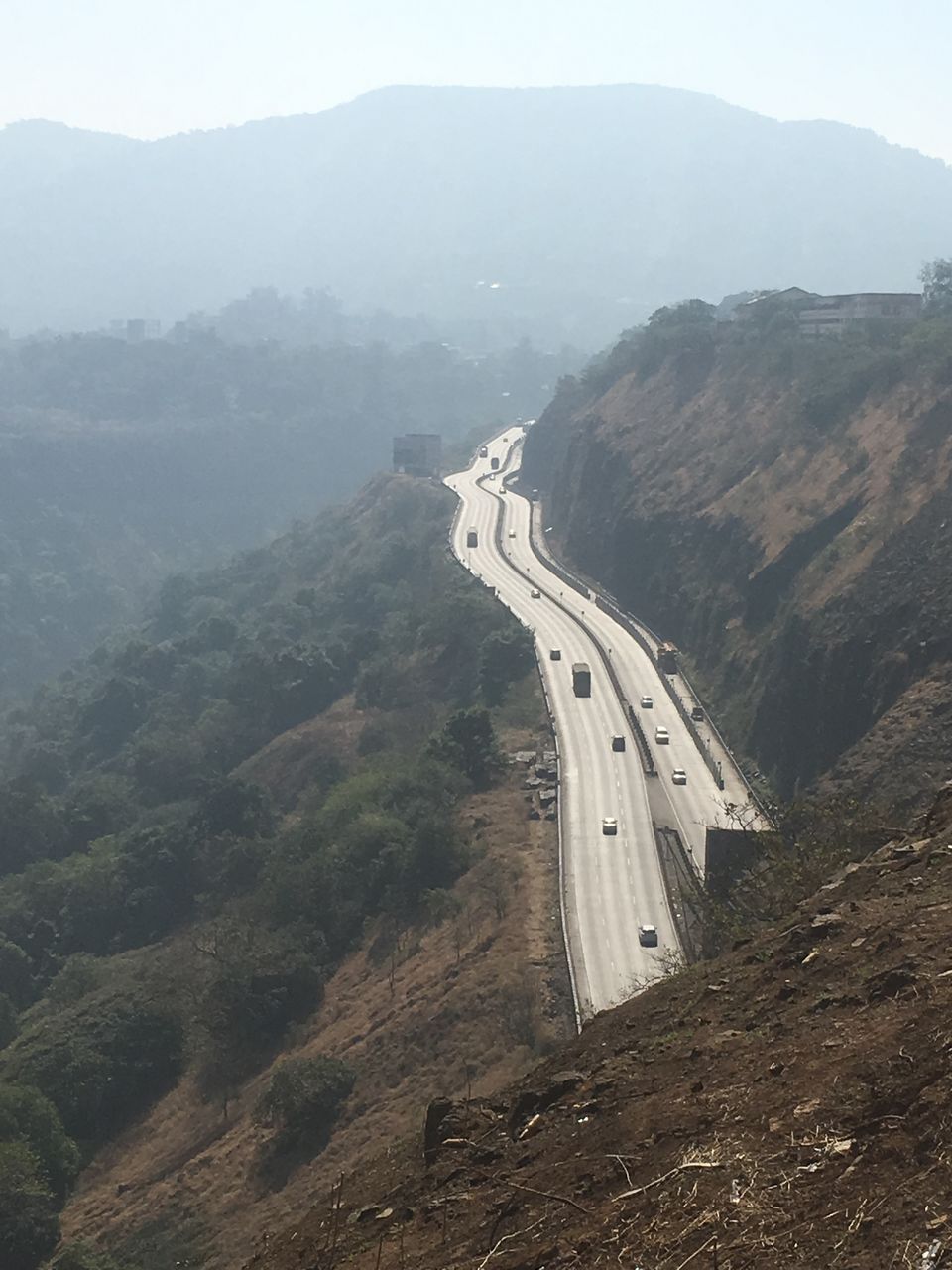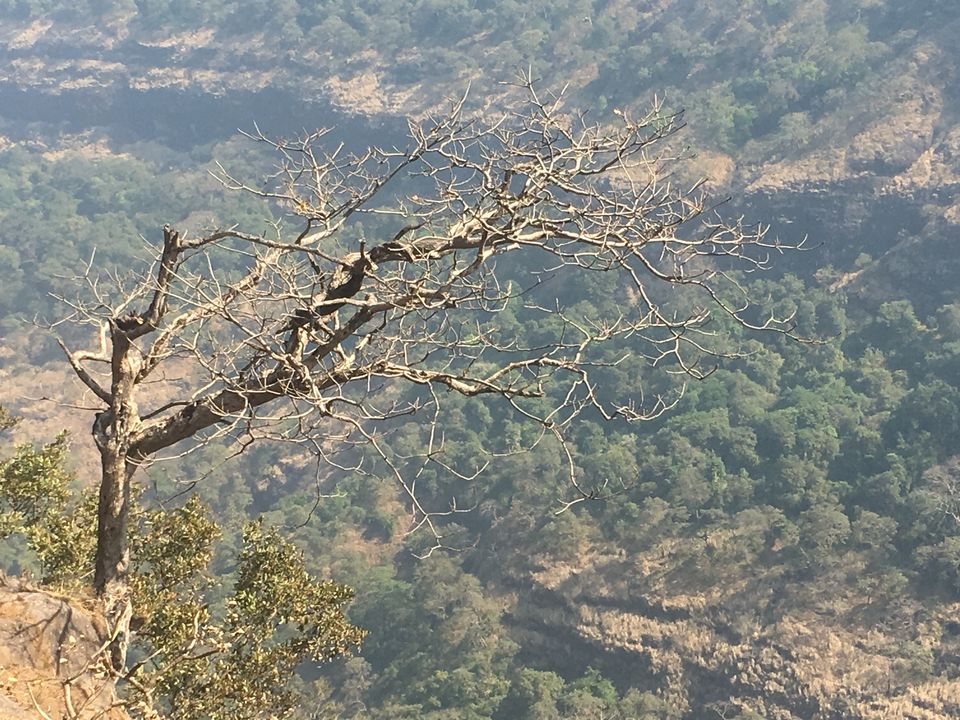 Next destination was Narayani dham temple.This is quite beautiful place.I must say quite hifi Mandir and well maintained.There were rooms also for staying .
There is a lift for the people who cant use steps [ 20 steps] .People in Mandir speak most of the languages.I liked Vaishnav Maa Idol , there were chairs also to sit .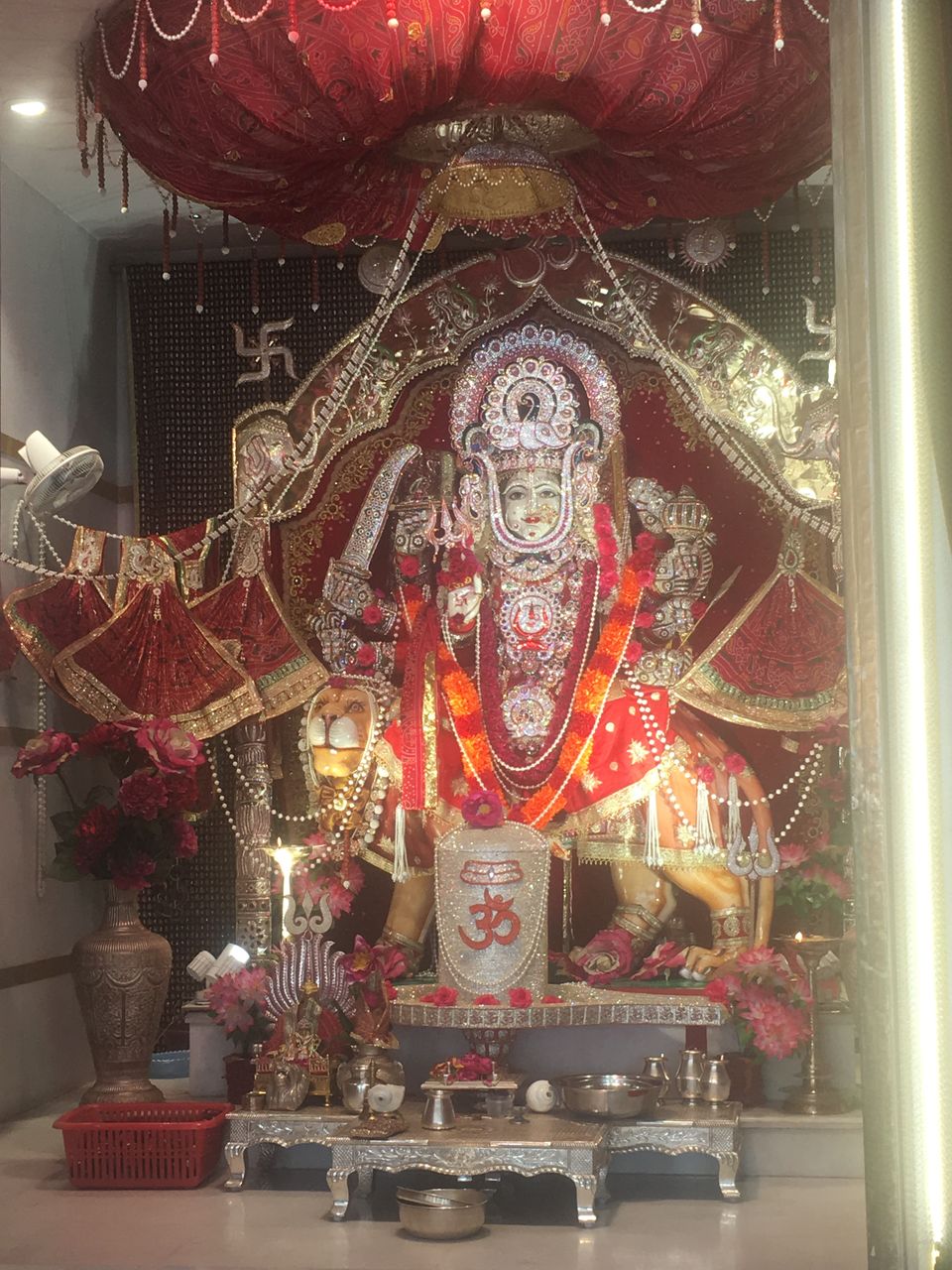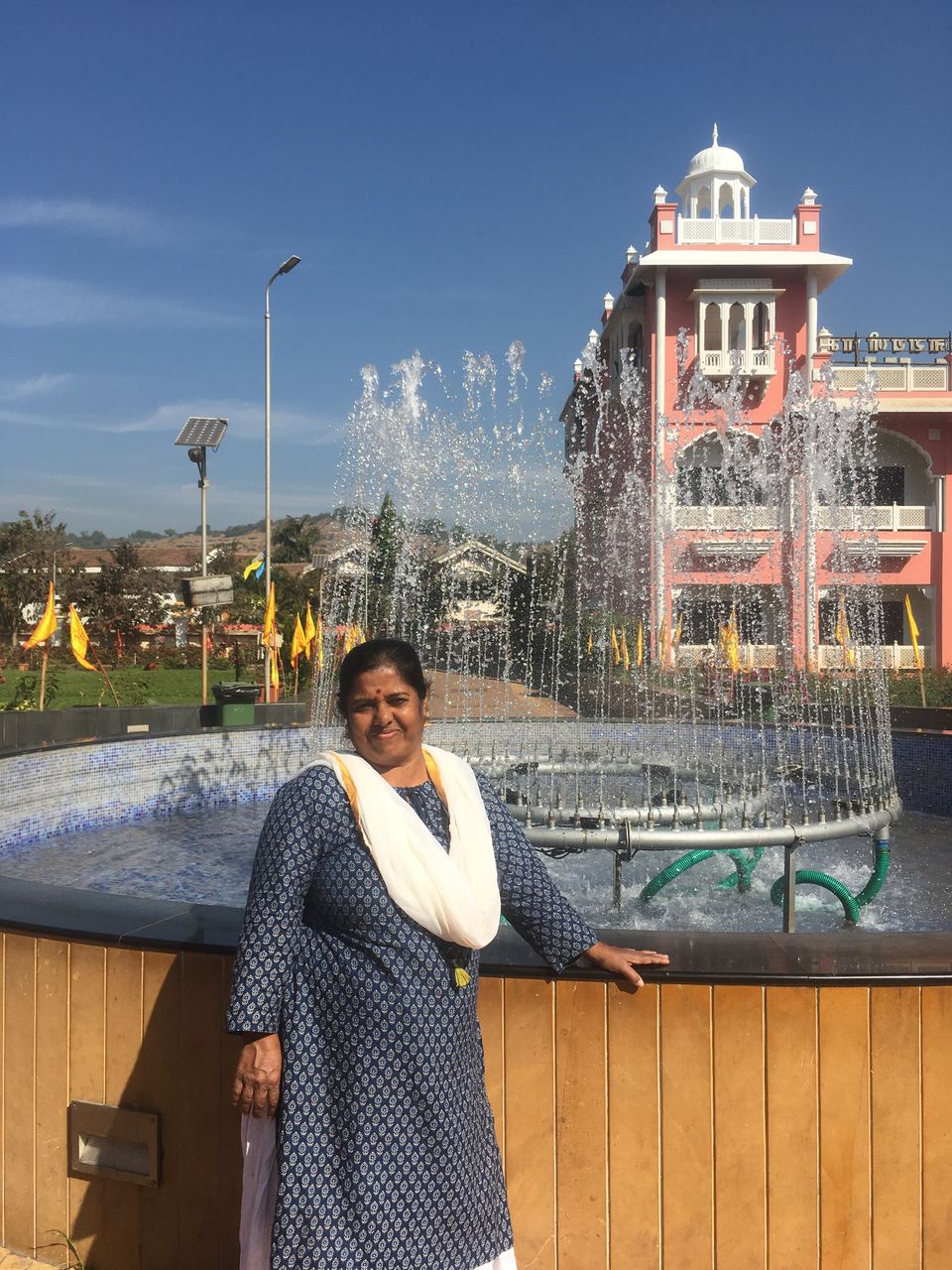 So next destination Lions point , I heard our driver telling that it takes hours during rainy season to reach this point as there would be huge jam as people get down to see water jharnas most of the time.We had no such luck , we reached in 20mins and .I must say its nice to spend an hour here .
Western ghats has its beauty all over .There was camel riding and good bhaji shops nearby.
My favourite was corn bhaji[ 100 rs ] per plate.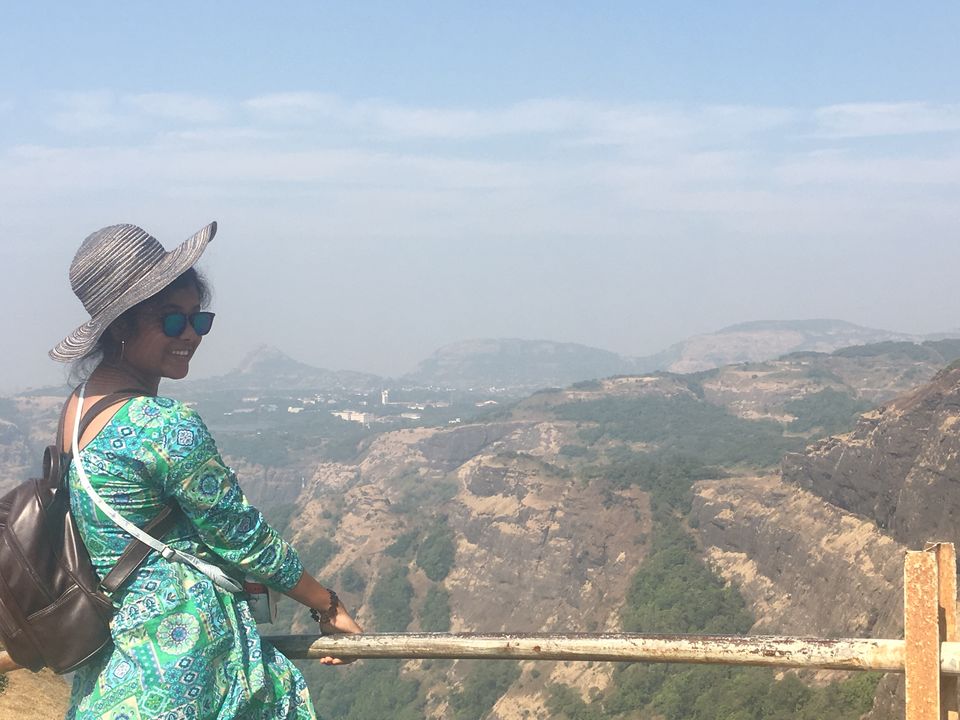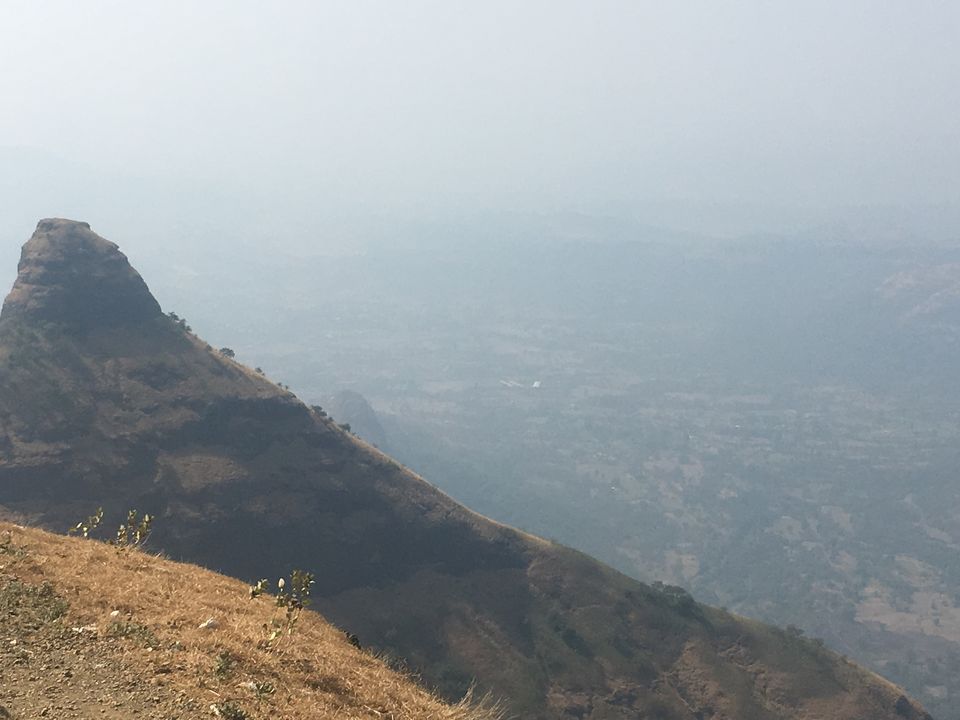 Though our driver insisted on dropping Bushi dam as there was no water , we still gave a visit.
Ya there was no overflow of water , just could see the water from the bars.
Please visit here during rainy season . If you want to soak in overflowing water.
Bushy pic which was not bushy :)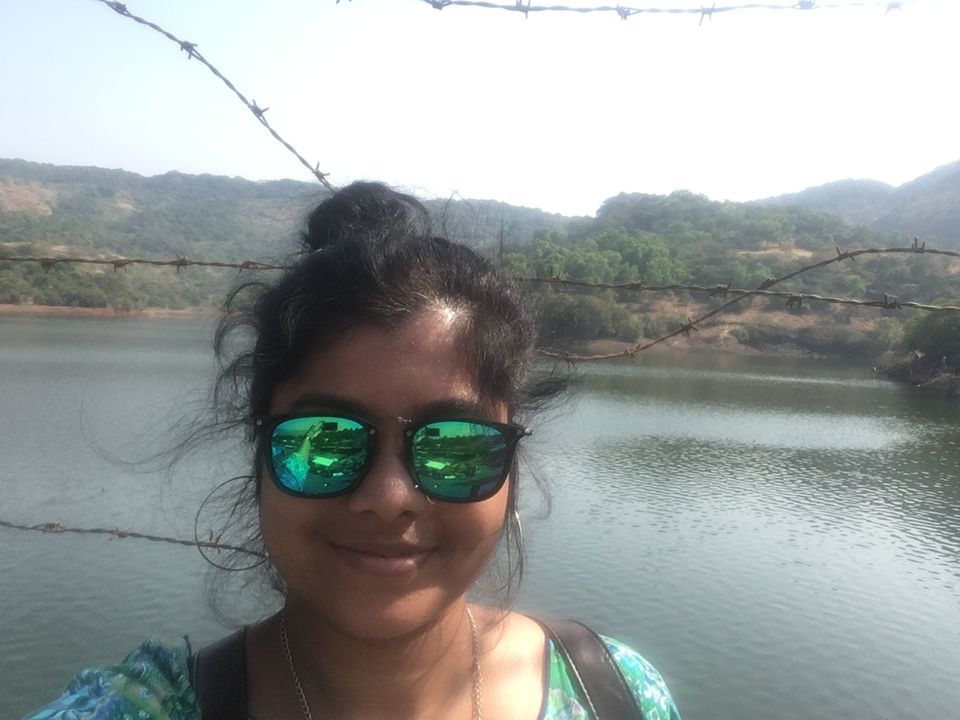 The driver dropped my mother to our homestay and we headed towards railway station.
Headed to next destination Lohagad Fort.We took a local train from lonavala and next stop mavali. From Mavali will get the auto .We reached the place where auto dropped us and there were steps and doorse we could see the lohagad fort.It was around 2.30pm.We had plans to trek and here starts our flop show.See the fort is visible in the pic , edge of the mountain.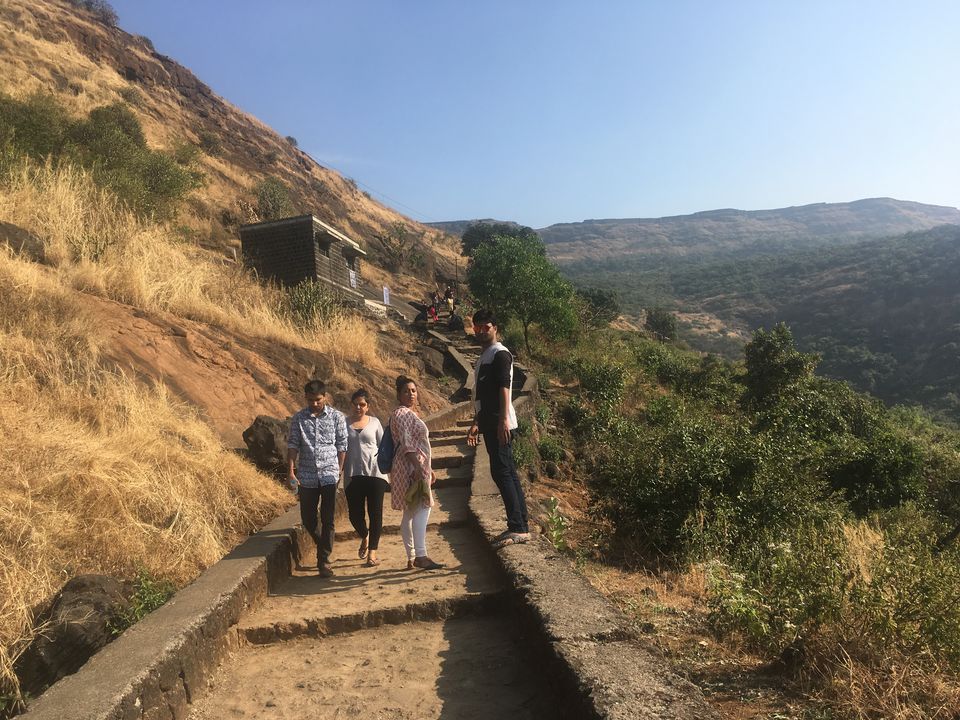 We thought the stairs where autowala dropped us lead to lohagad fort .But sorry this was wrong route it leads you to small caves.To reach lohagad , you need private vehicle or auto from station starts every hour depending on the people and this goes to fort.
Fort also closes by 5.3pm.Once you are near the fort bottom from there the trek starts.
Yeah sometimes bahut bura lagta hai jab plan flop hojata hai .And we headed back to lonvala via local train.
Then we headed to home by auto [ 100rs ] and had nice dinner and some walk nearby.
Next day me and my mother woke up early and went for a long walk .and finally packed our stuff and headed towards railway station .In lonawala chikkis are famous , you get variety of chikkis.I bought one and had yummy soft dokhlas.
Finally reached Panvel in the evening by 10pm , with the hilly memories of Lonavala :)
Again Thanks to Maa, Reshi and Yogesaa for lonavala memory.