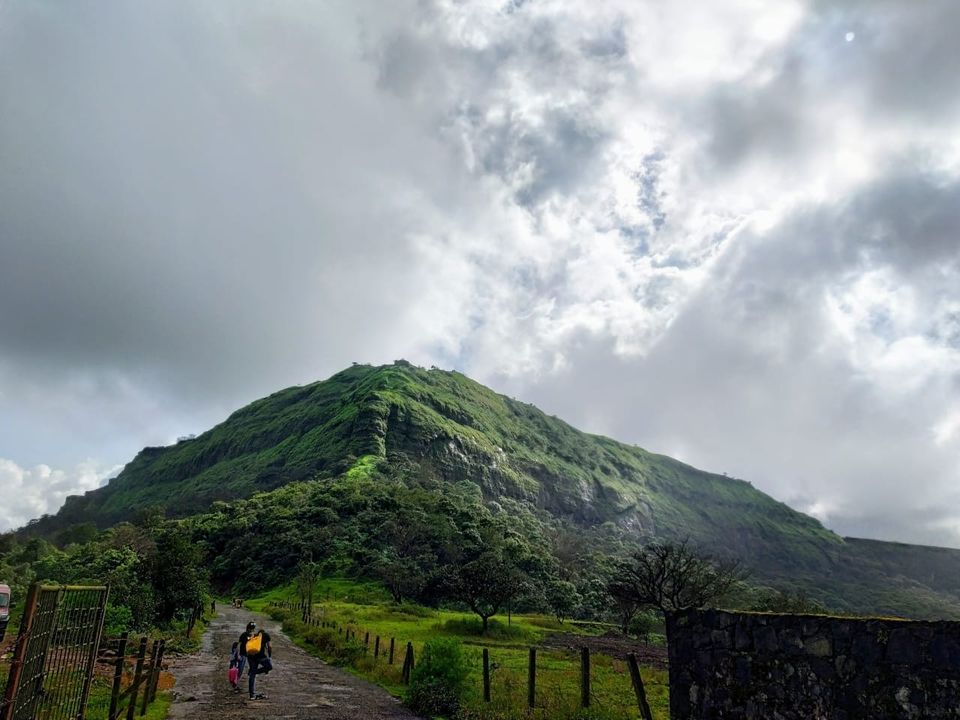 About the Fort
Lohagad Fort as the name suggests means Iron Fort (in Marathi), is situated about 50kms from Pune in the hill station of Lonavala. The Fort is located in the mountain ranges of Sahyadari and is said to be about 2000yrs old. This fort has been declared by the Archeological Survey of India as the protected monument.
Experience
It was almost the mid of September that a couple of us decided to explore the hiking in Lonavala. All the trek mates gathered at Lonavala on the decided date and decided to take the local train to Malavali station. From the station, we took a shared auto which dropped us to the base of the trek at Bhaje Village. It started raining as soon as we reached the base and the path was turning out to be wet and muddy. We decided to complete the trek before the weather gets too harsh and hence started walking. With lush green surroundings and a gradual ascent walk, we enjoyed the entire route. We stopped by a small shop for some tea and proceeded further. Soon we reached Lohagadwadi- the base village of Lohagad and started ascending ahead.
After a long monotonous walk and two breaks in between soon, we started climbing the steps of the fort. On reaching half the way we were able to see a beautiful lake and rainbow.
The entire scene of this place is very beautiful and admiring. There are 4 gates to the fort - Ganesh Darwaja, Hanuman Darwaja, Narayan Darwaja, and Maha Darwaja. There is also an extension to this fort which is shaped in the form of the tail and is known as Vinchu Kata.
While roaming around we came across many Monkeys who were ready to snatch the food items from the travelers.
It was time to return and the descend as always seemed faster than the ascend. We stopped for some food and then started walking downhill.
On our way back to the Bhaje village we came across a beautiful waterfall and stopped by for a few mins. While climbing down we also observed the sunset and in no time reached the base of the trek. From here we went back to Malavali station and got the return tickets for Lonavala.
Some Tips
- This is a beginner level hike with a very scenic and pleasurable walk.
- Carry umbrellas and enough water
- If you have time then do make it a point to visit the Bhaje caves
- Don't miss the stunning views across the entire trek
- Beware of Monkeys and do not carry plastic bags in your hands. Avoid monkey attacks.
Thanks for reading the blog!
Happy Travelling...