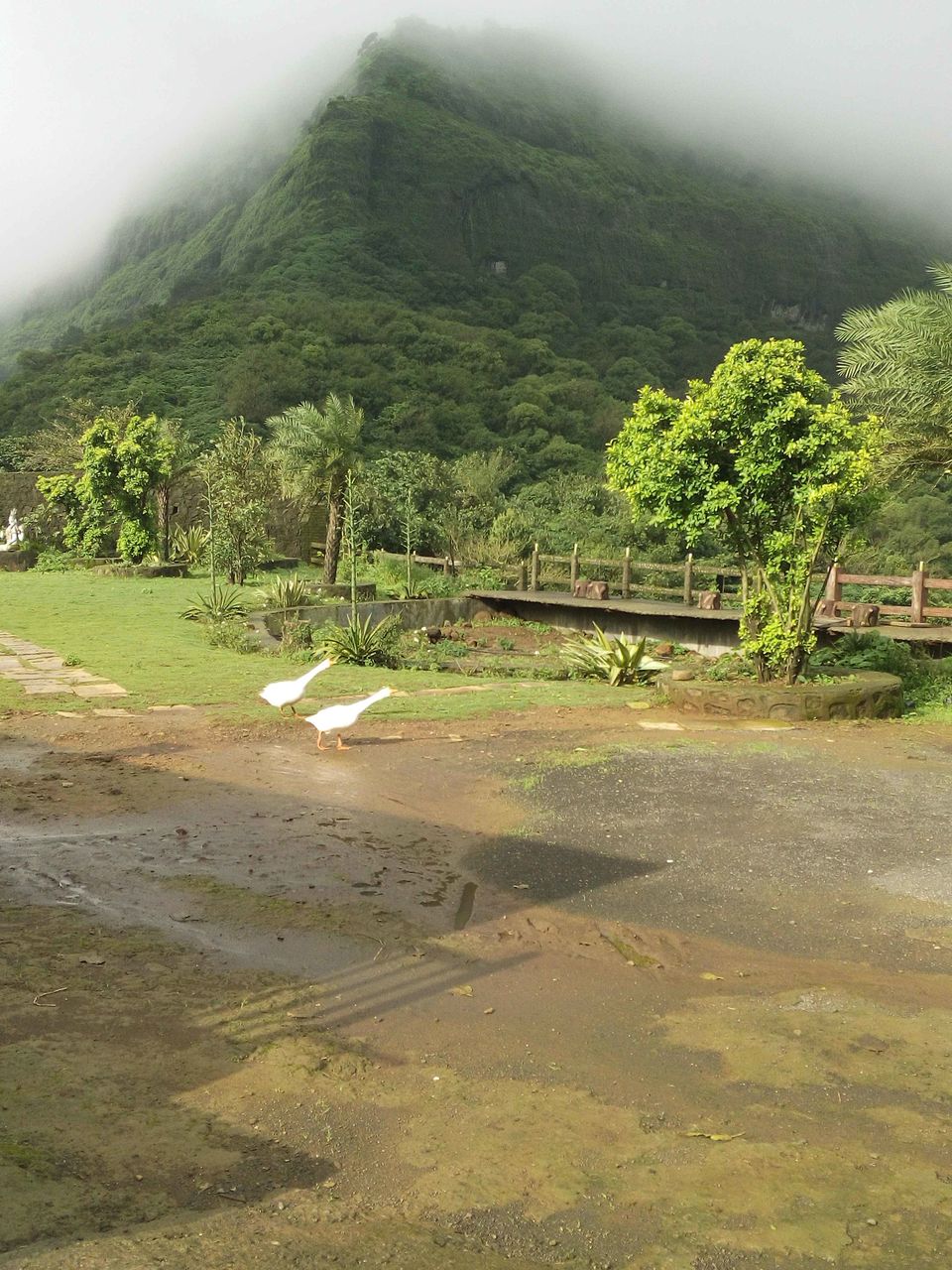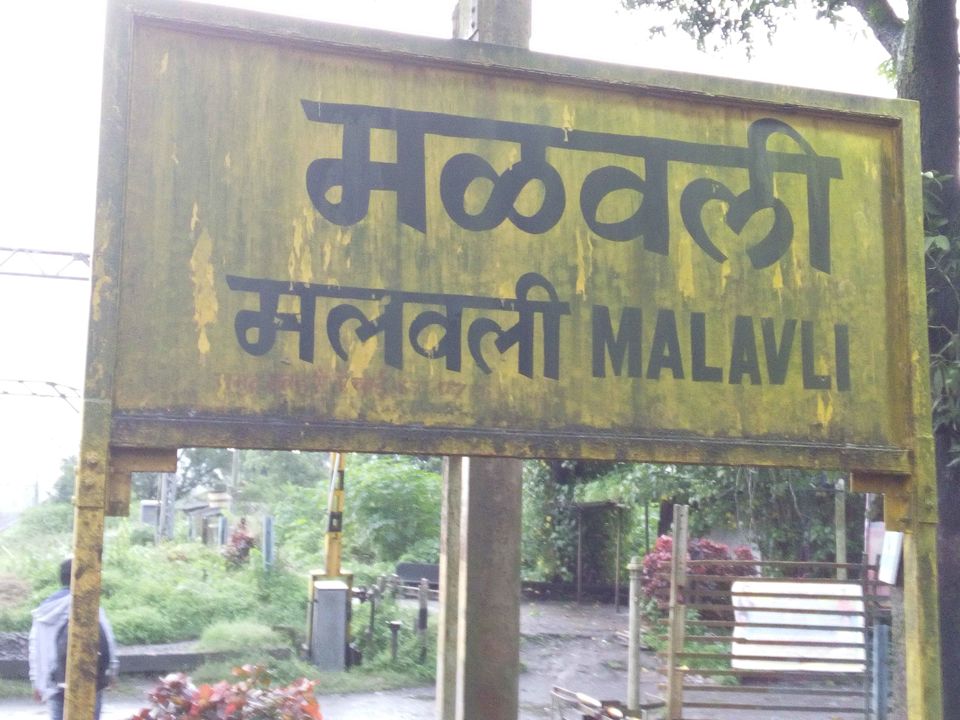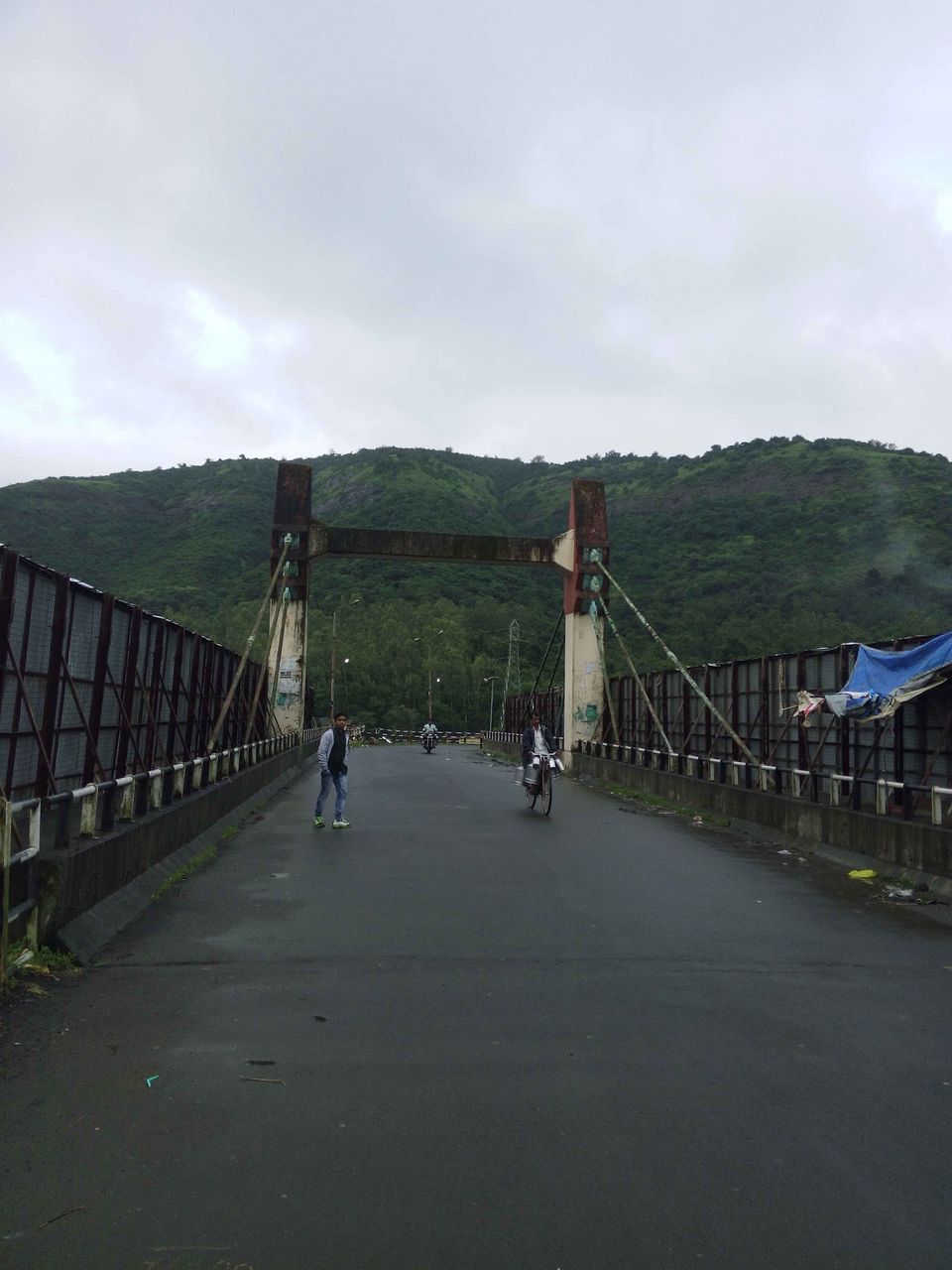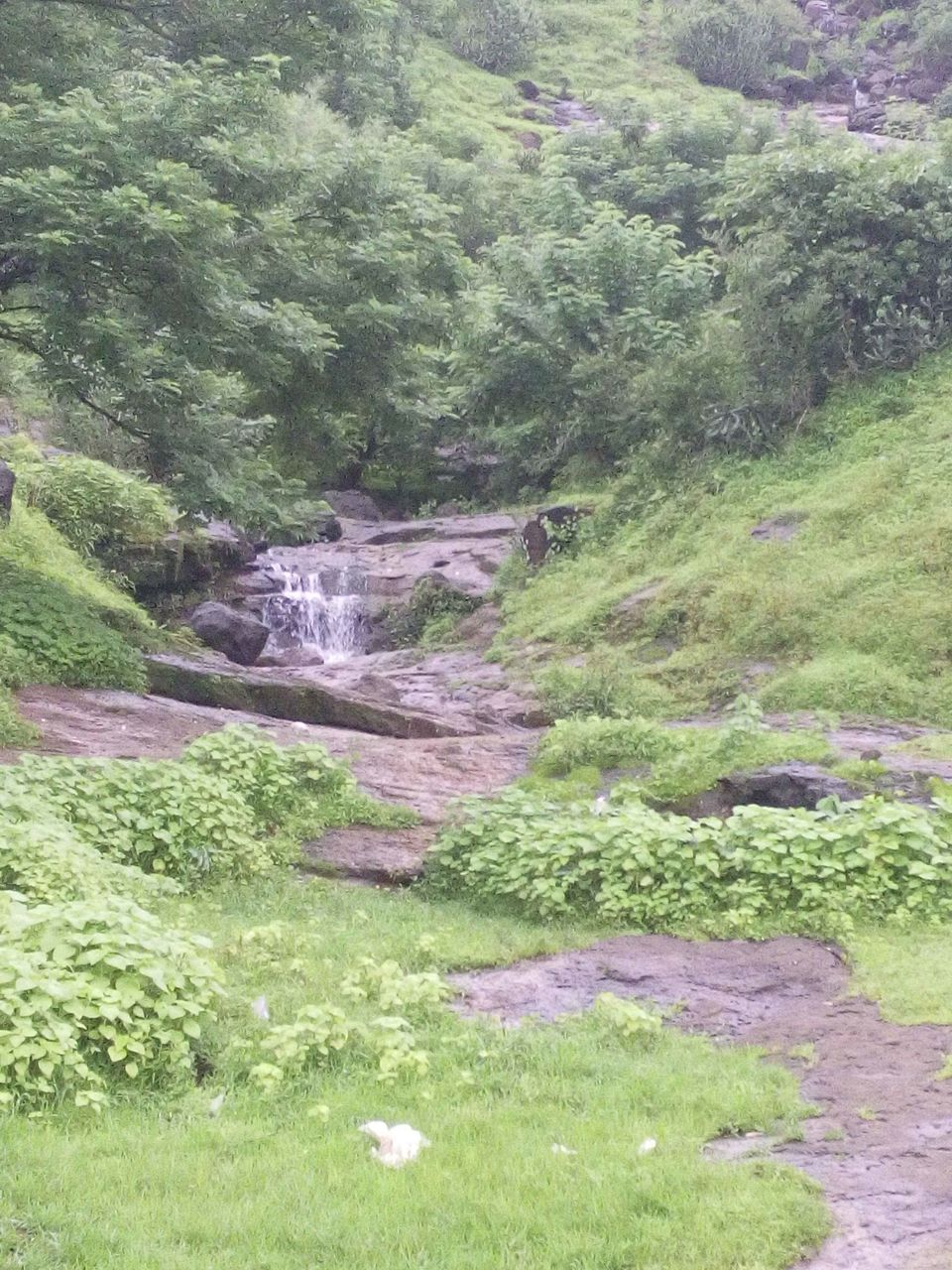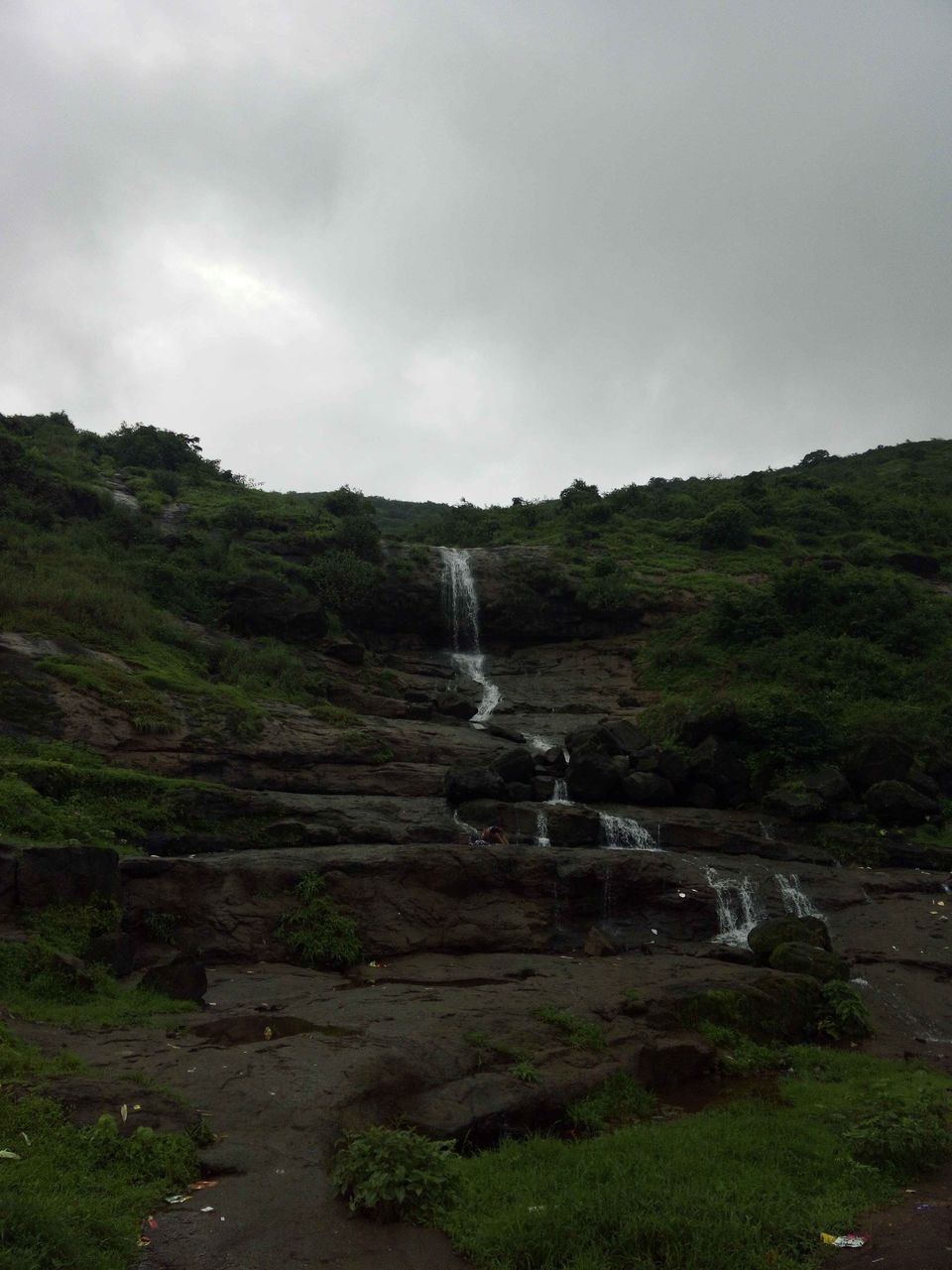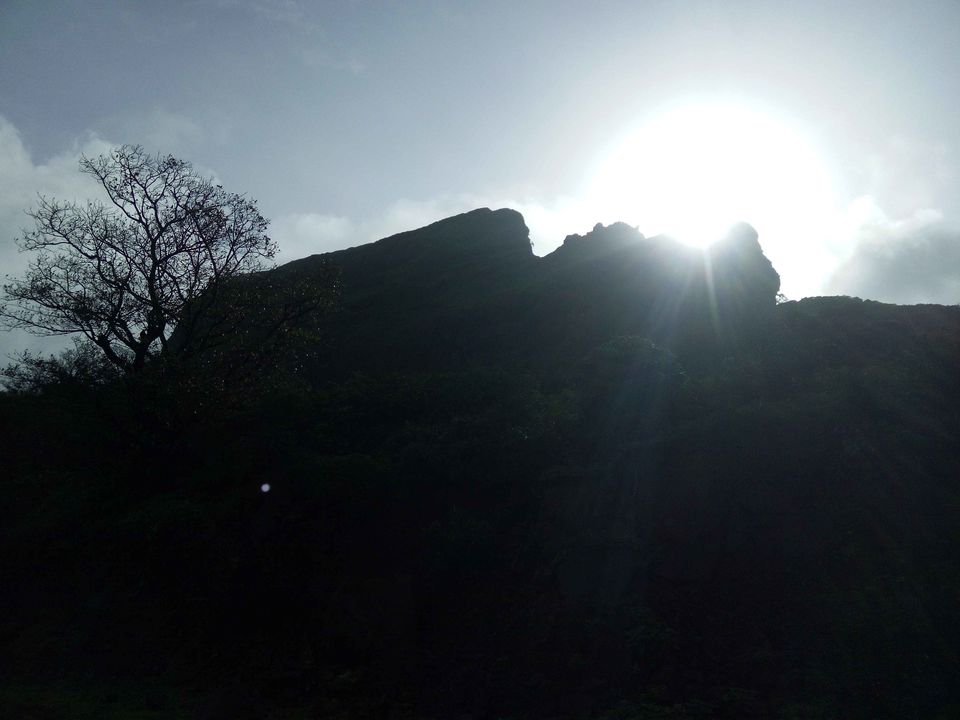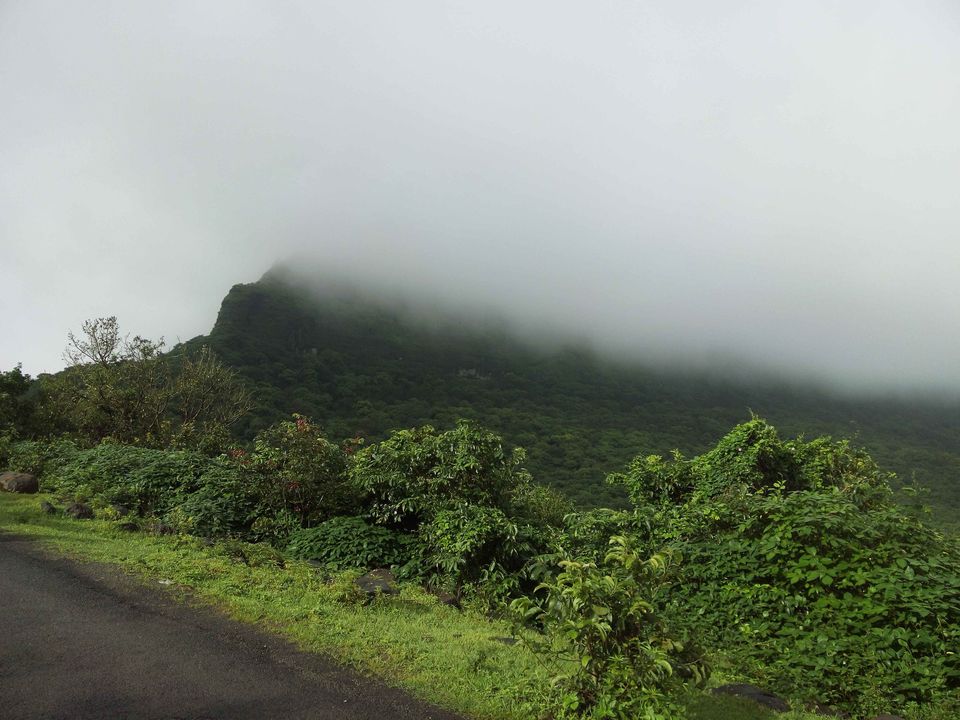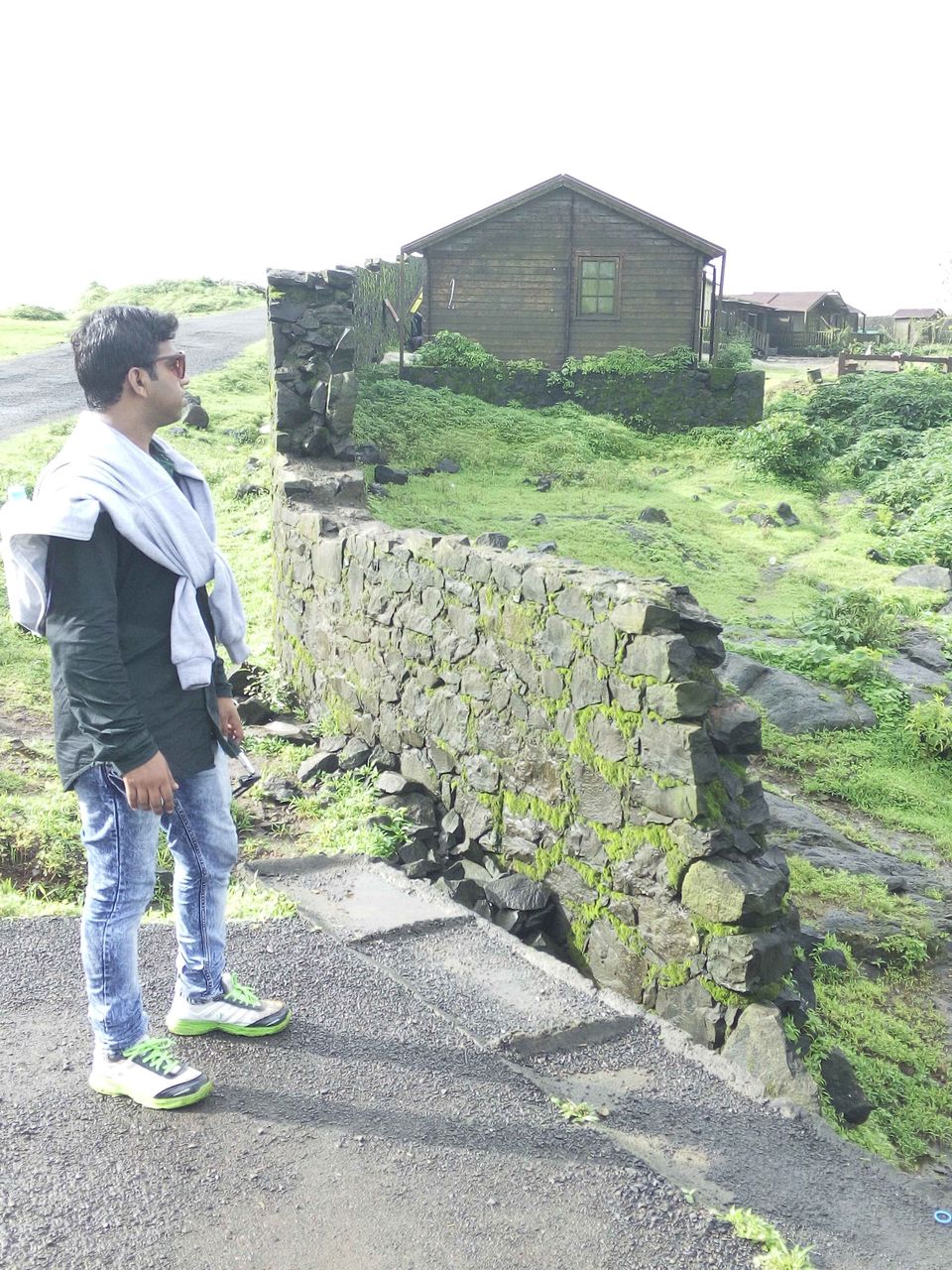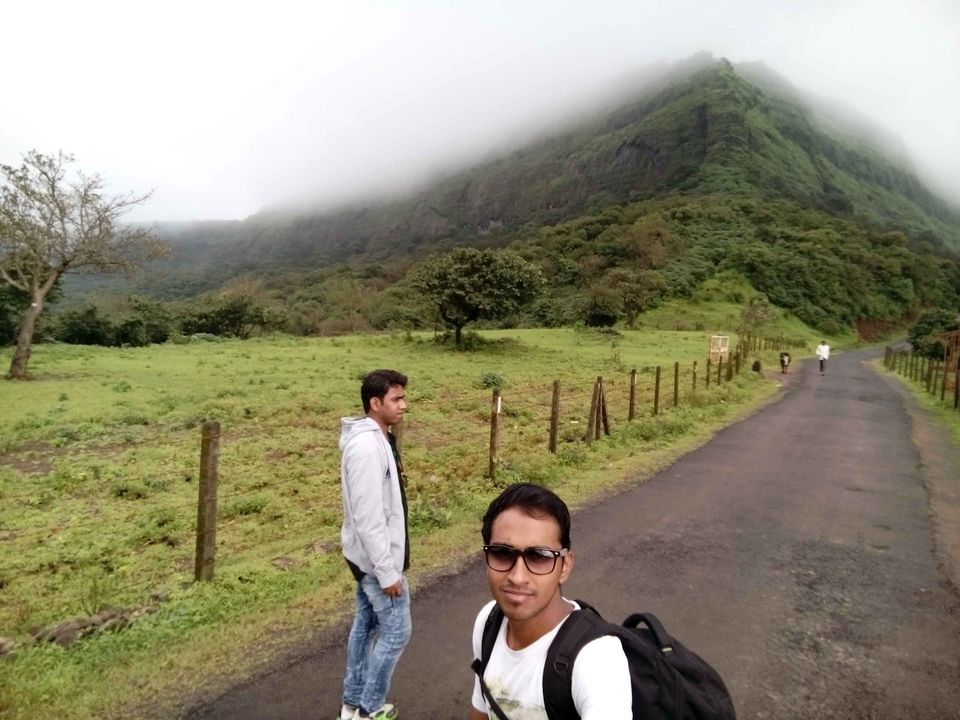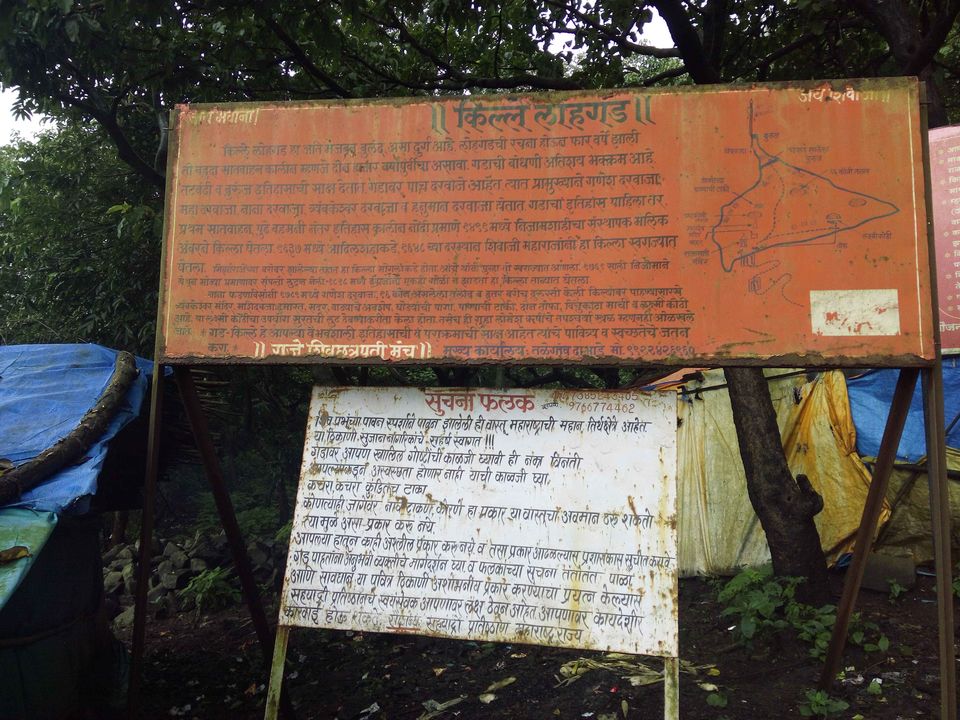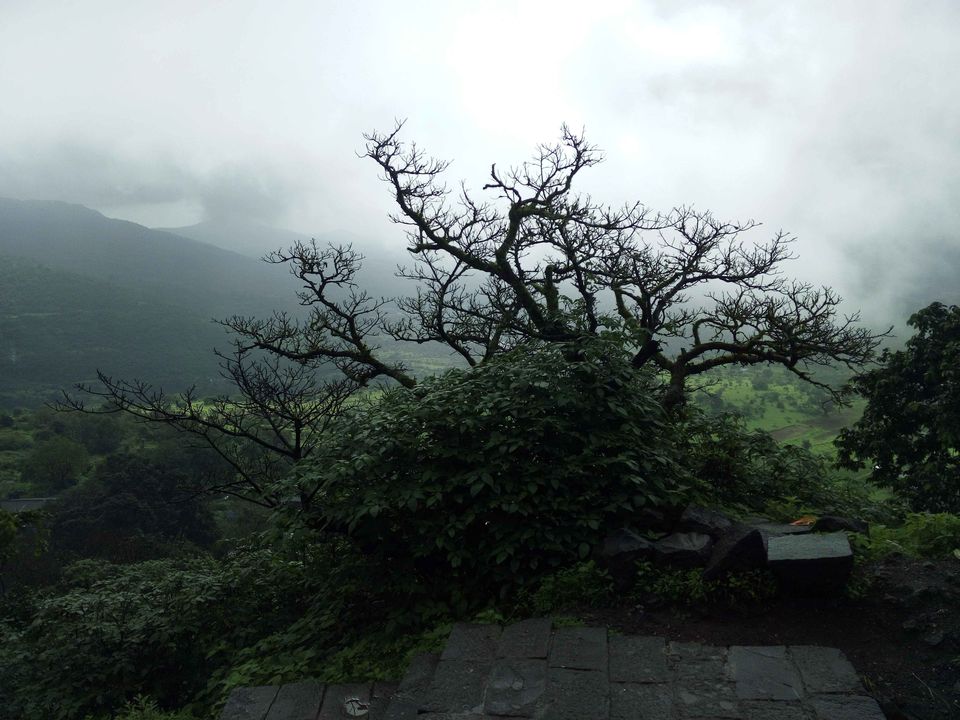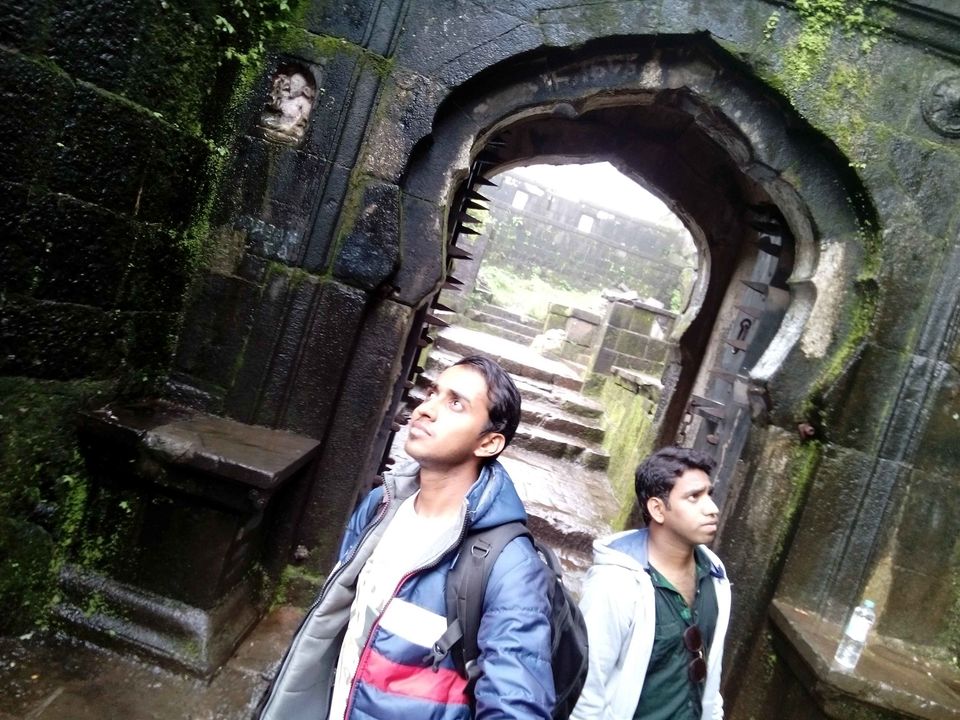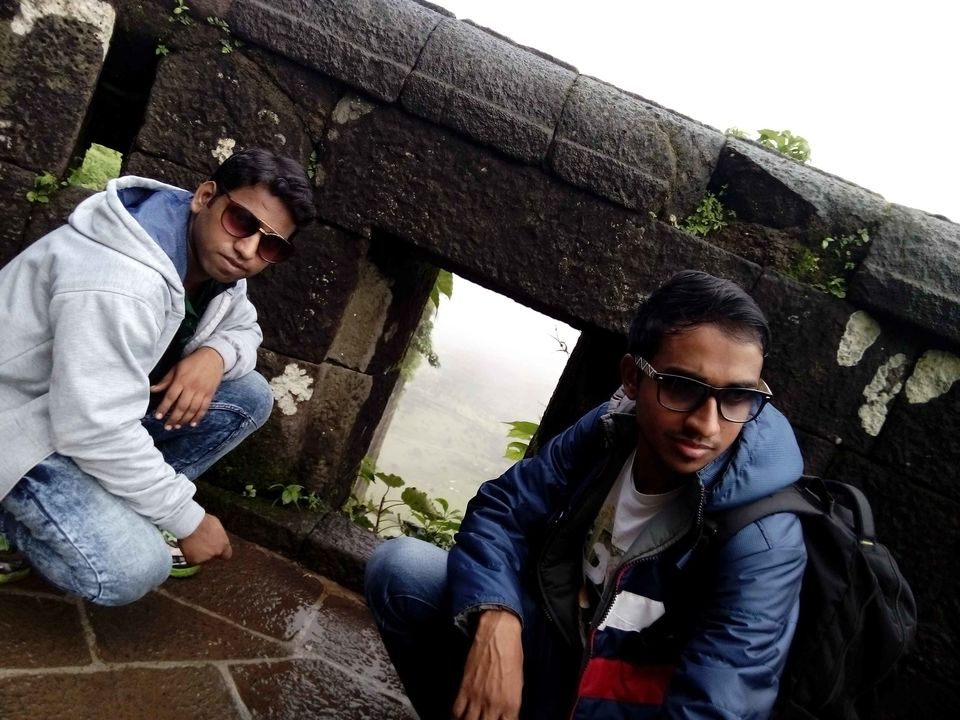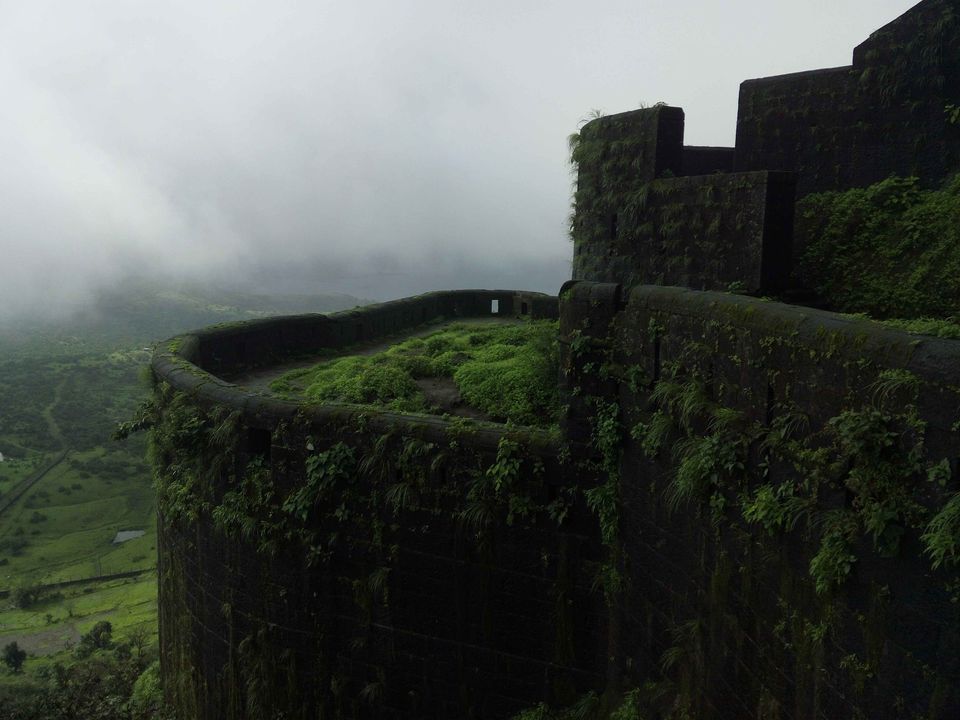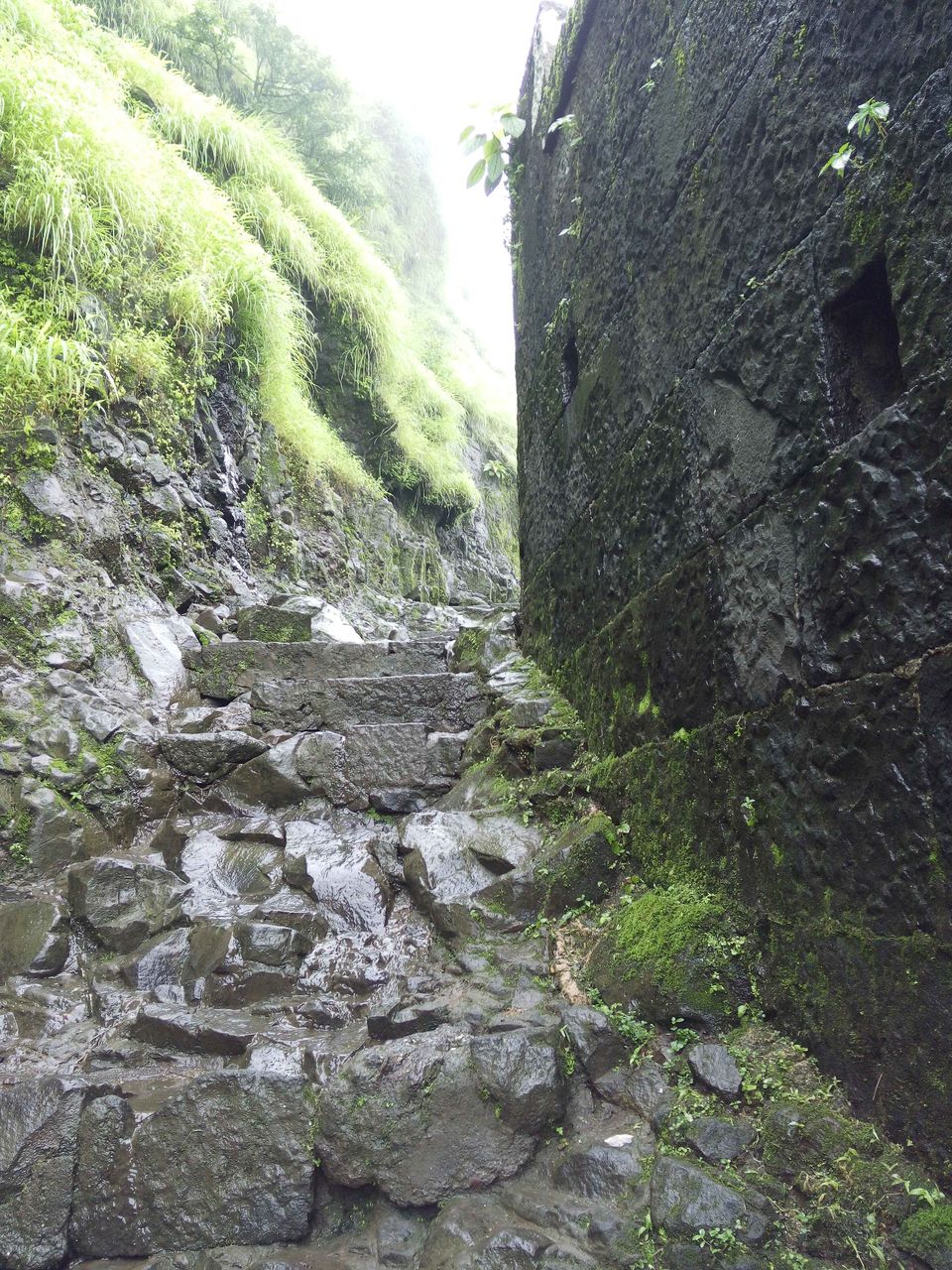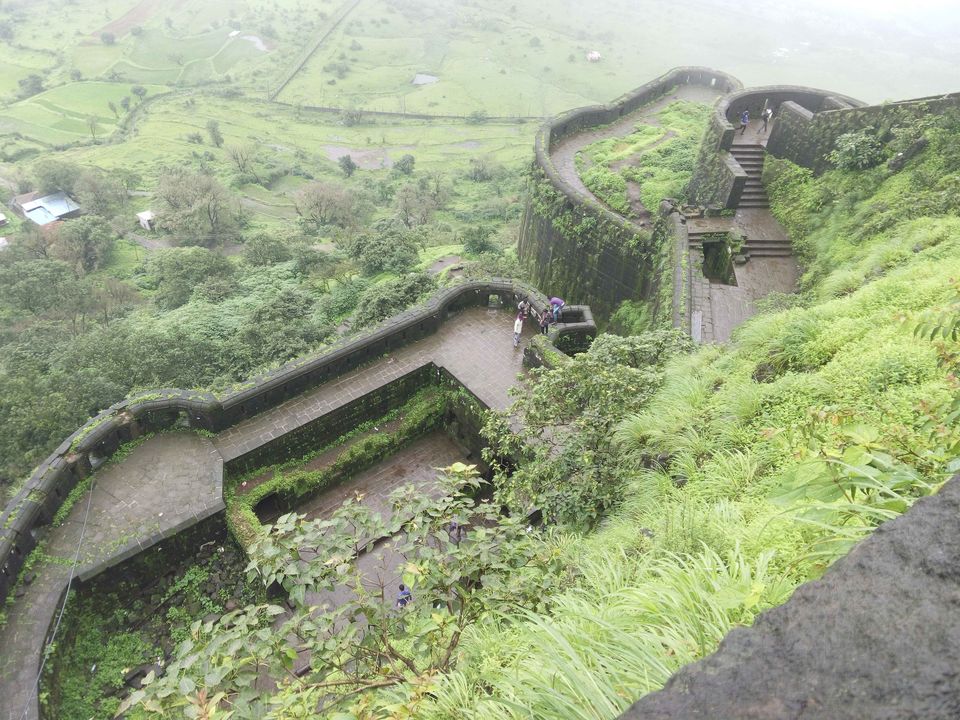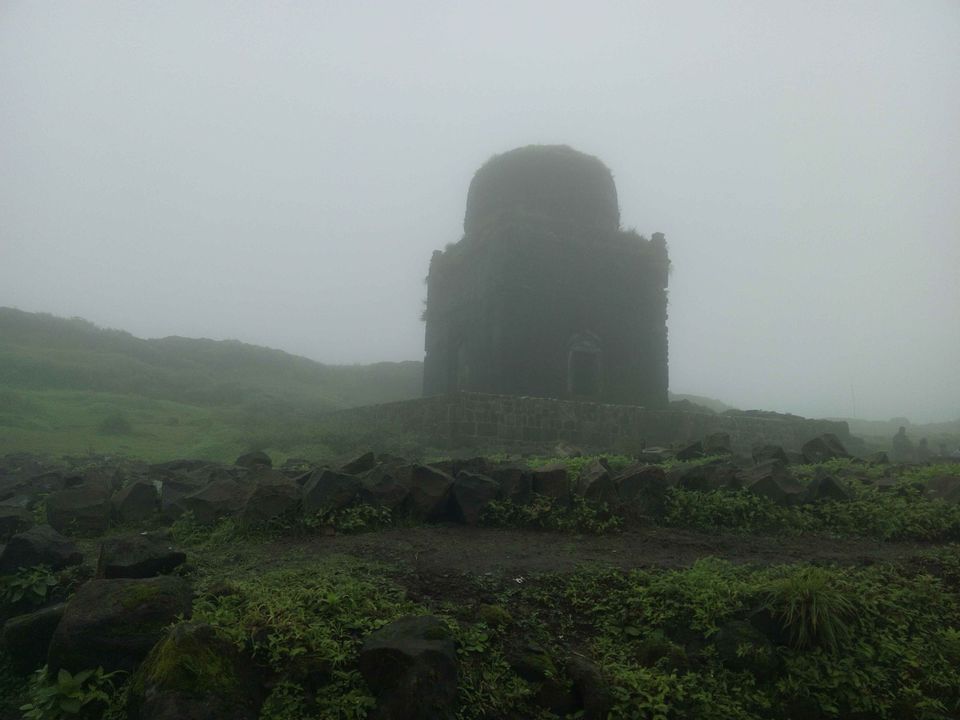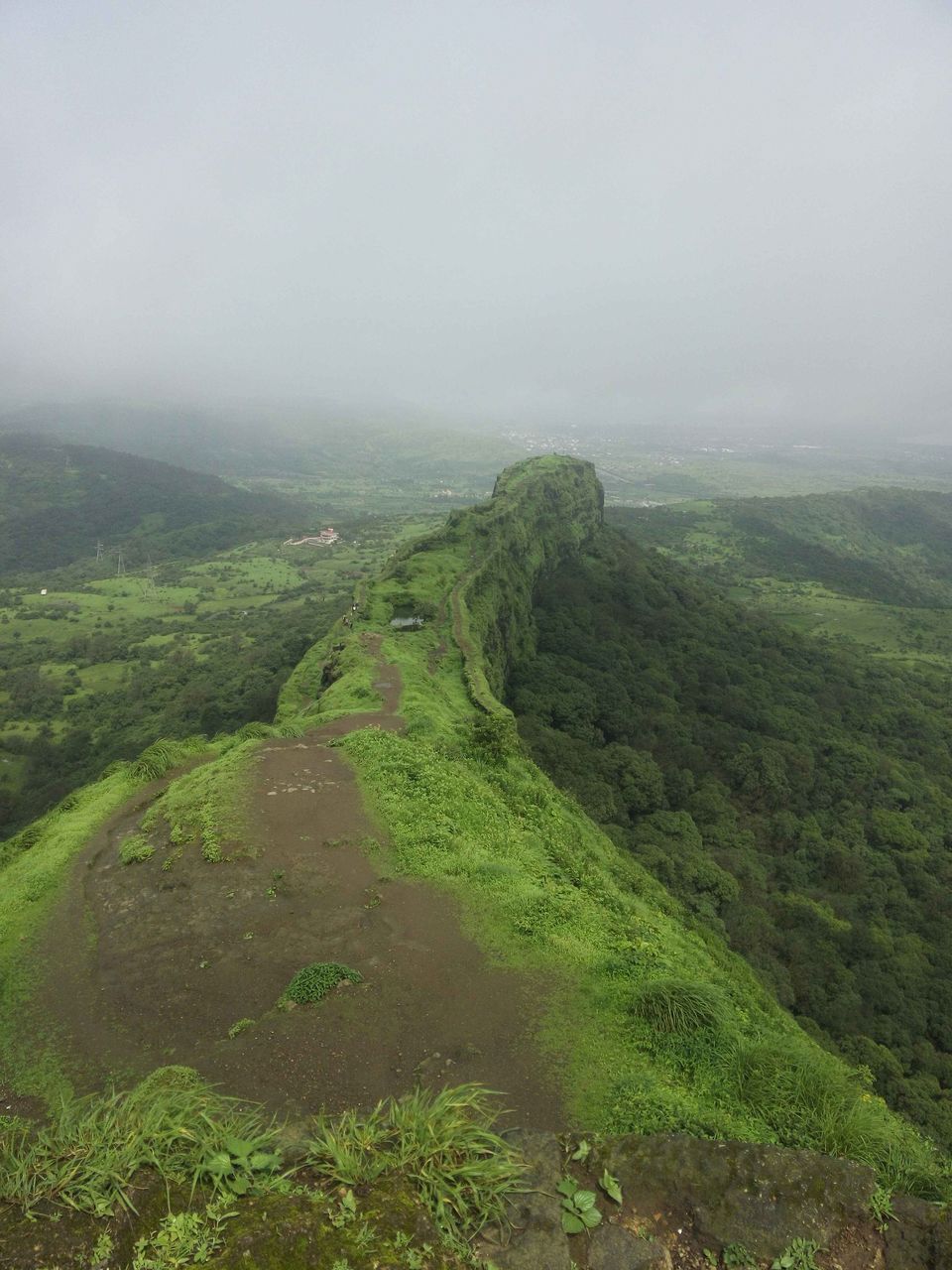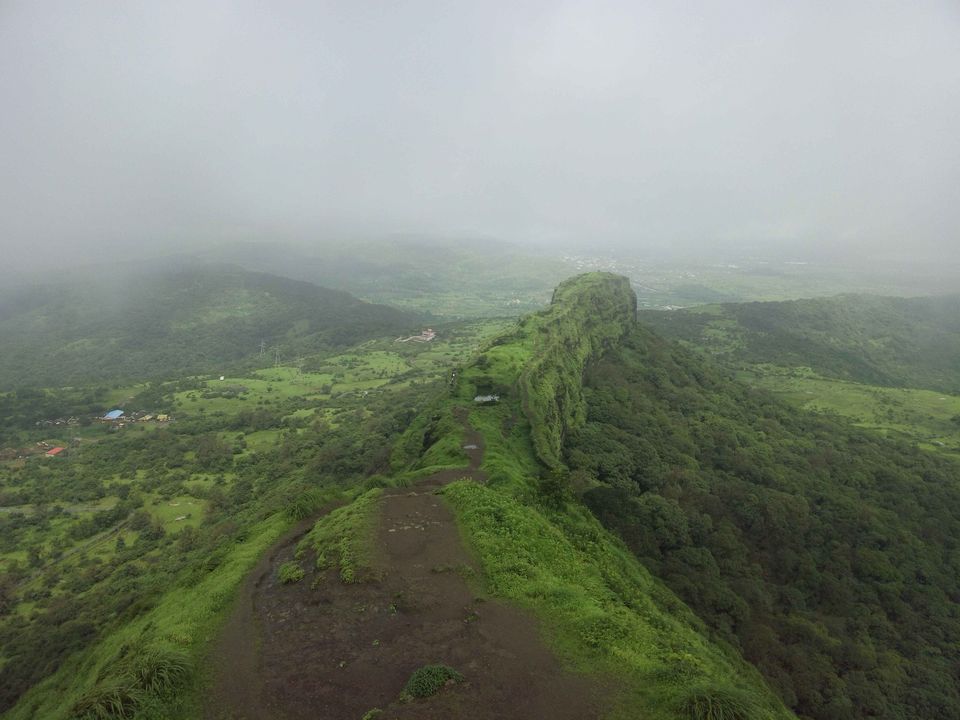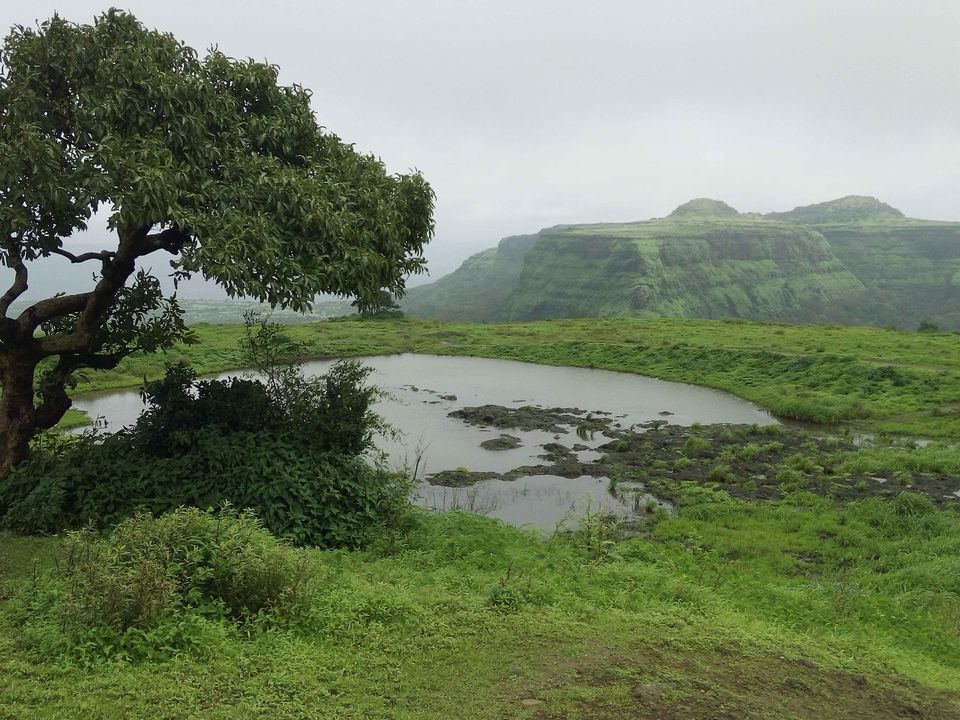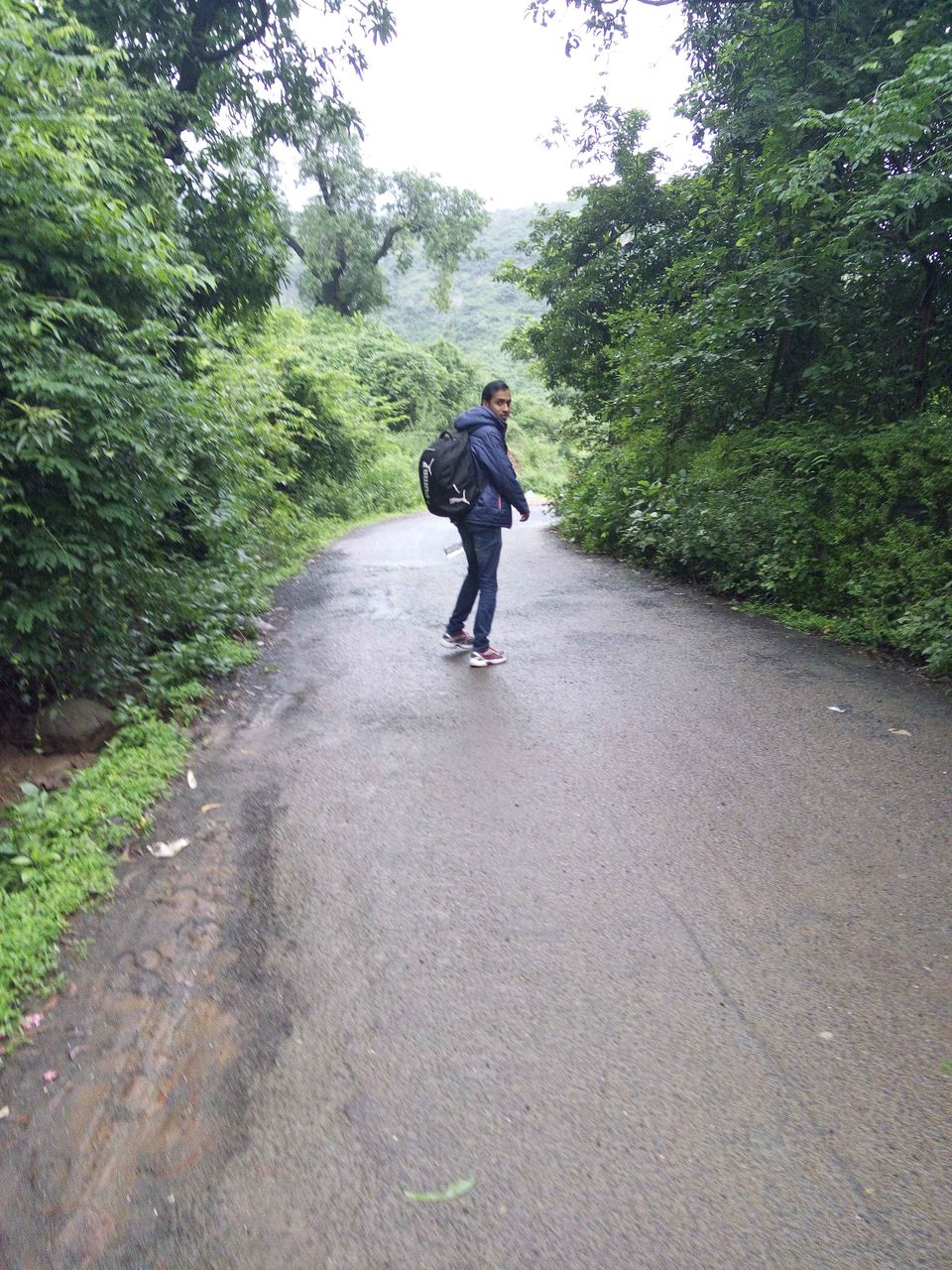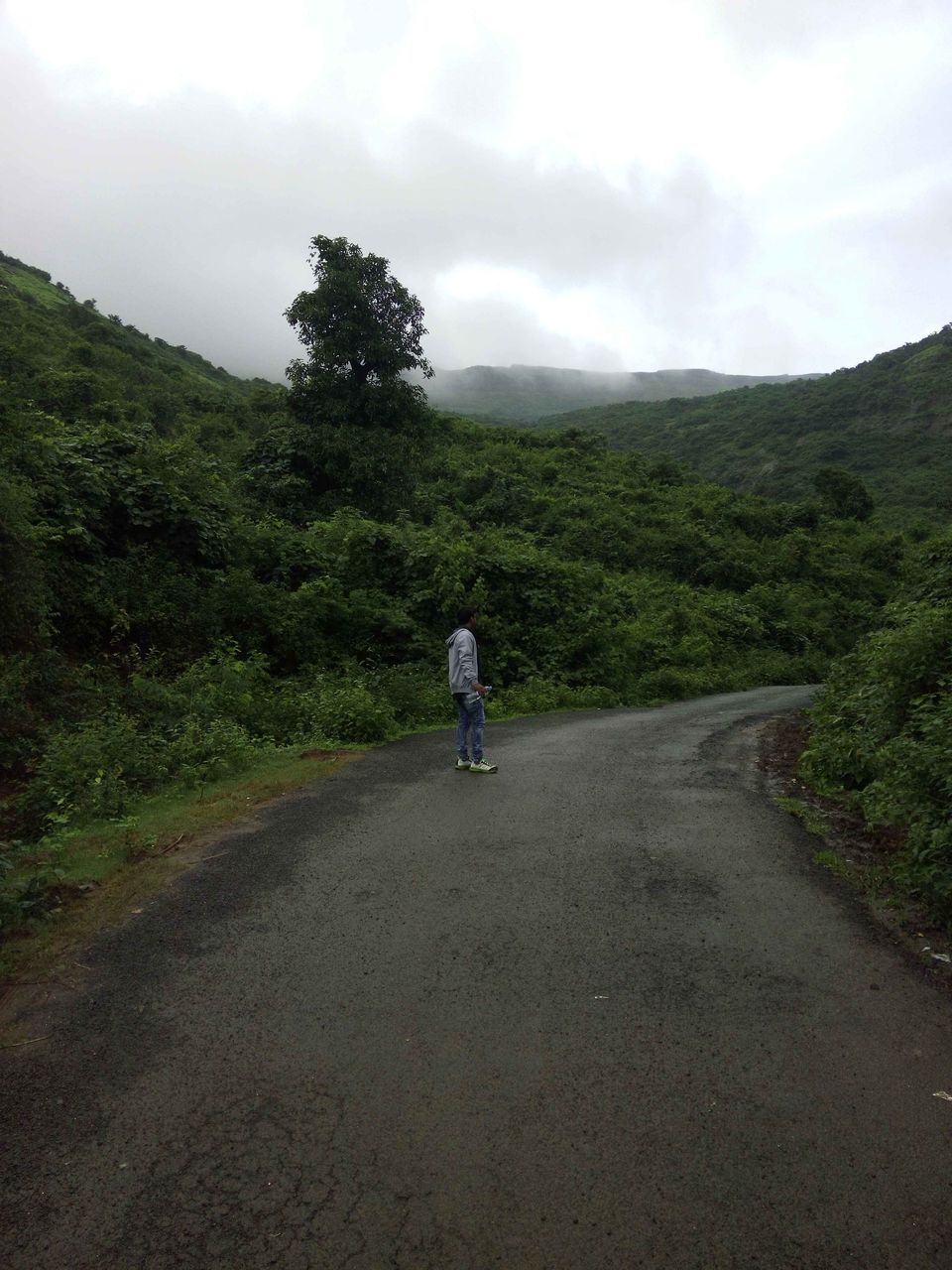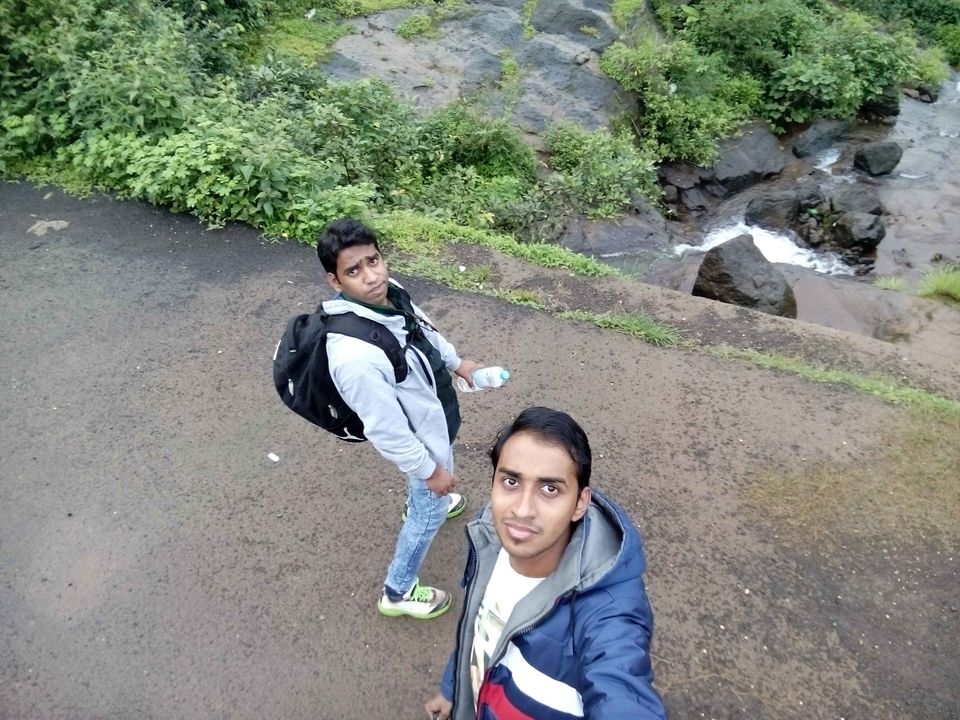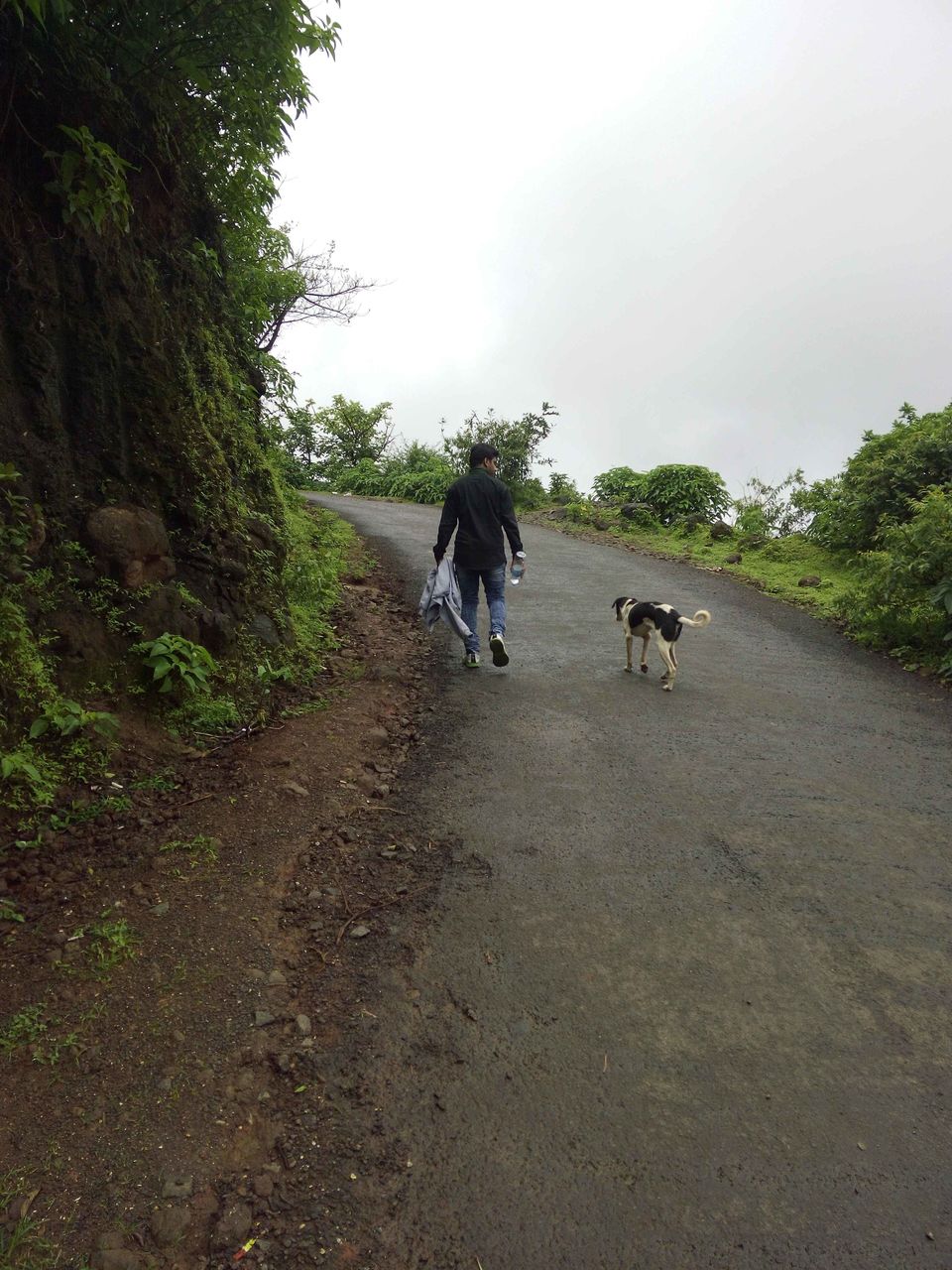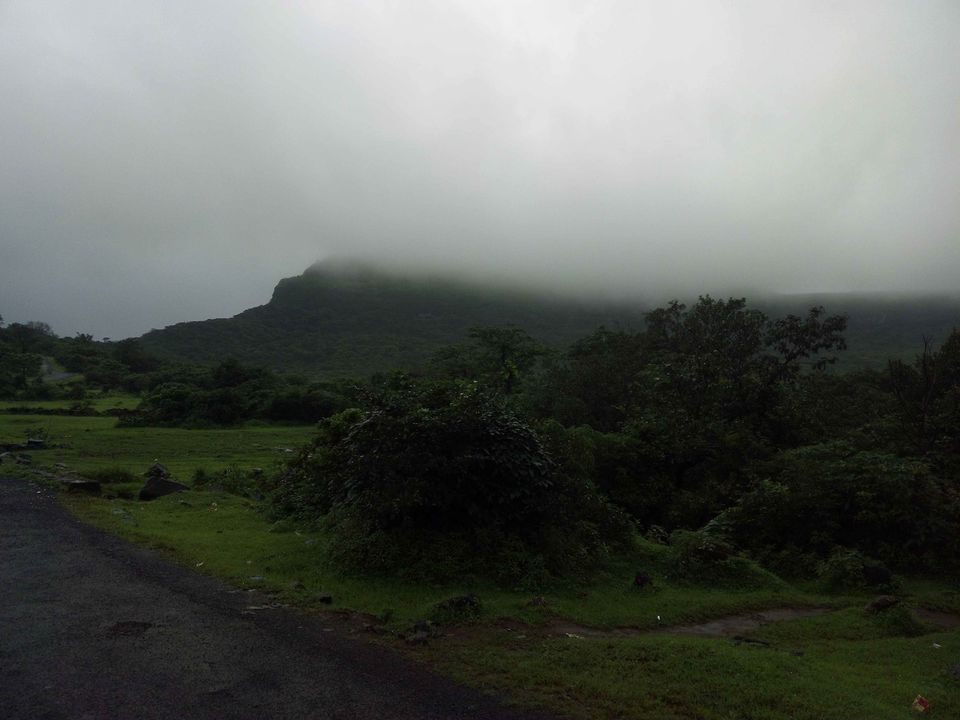 "There Are Many Ways Up To The Mountains, But Each Of Us Must Choose A Path That Feels True To His Own Heart".
                                                                                      -Jack Kornfield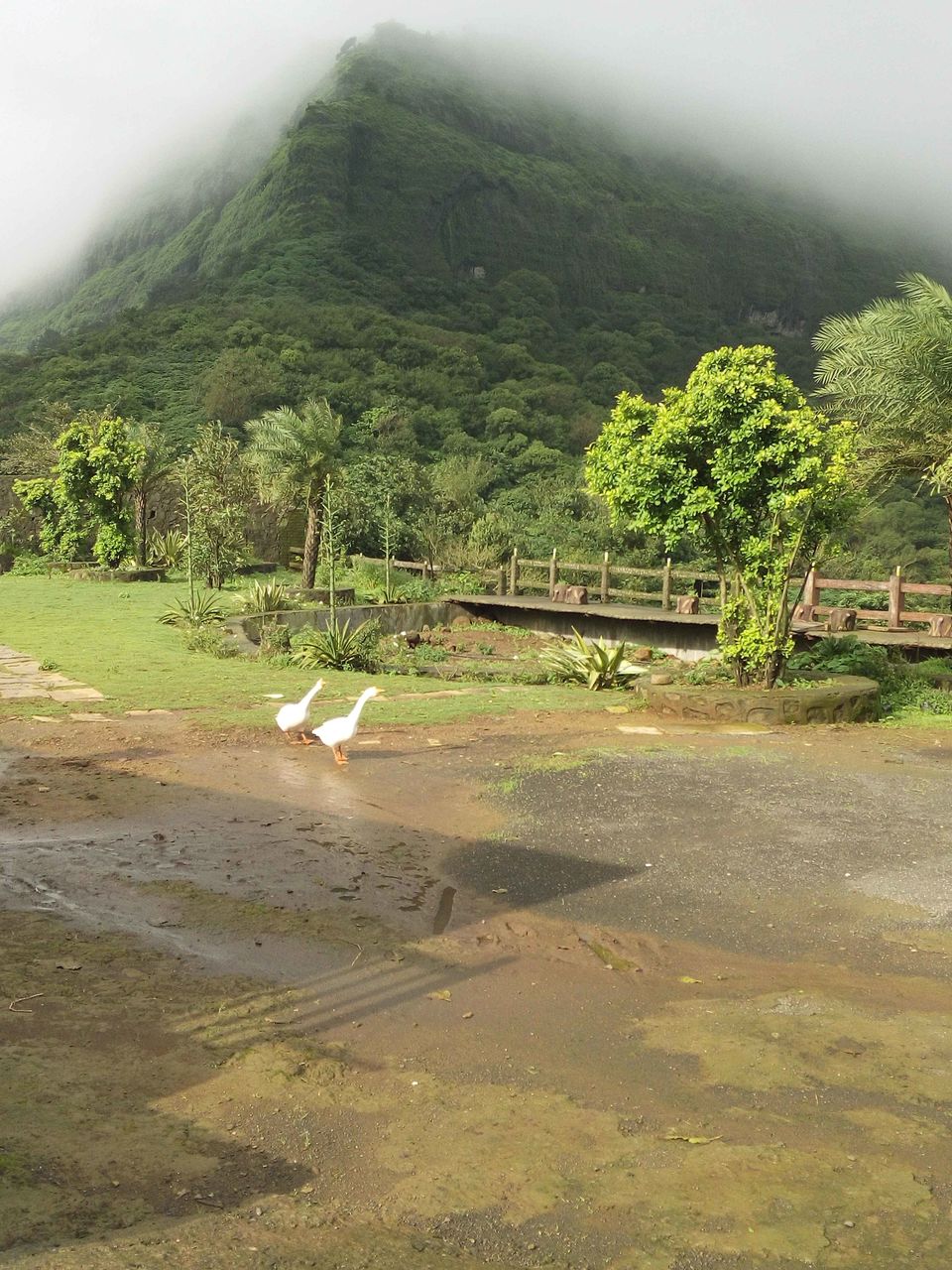 Nature At Its Best, It Was A Heavenly Feeling At This Point. 
The only problem with any holiday is that like all good things it eventually comes to an end. All the happiness and sense of peace that was kicking within us throughout our holiday starts fading slowly as we leave back for our homes. BUT when it comes to holidaying among Mountains we always bring back something that stays within us throughout our life. Mountains speak to us, Mountains teach us the highs and lows of life, Mountains show us there are no limits of heights, Mountains give us a chance to touch the clouds, Mountains helps us listen to the music of the winds, Mountains makes us feel so small and at the same time make us feel on top of the world.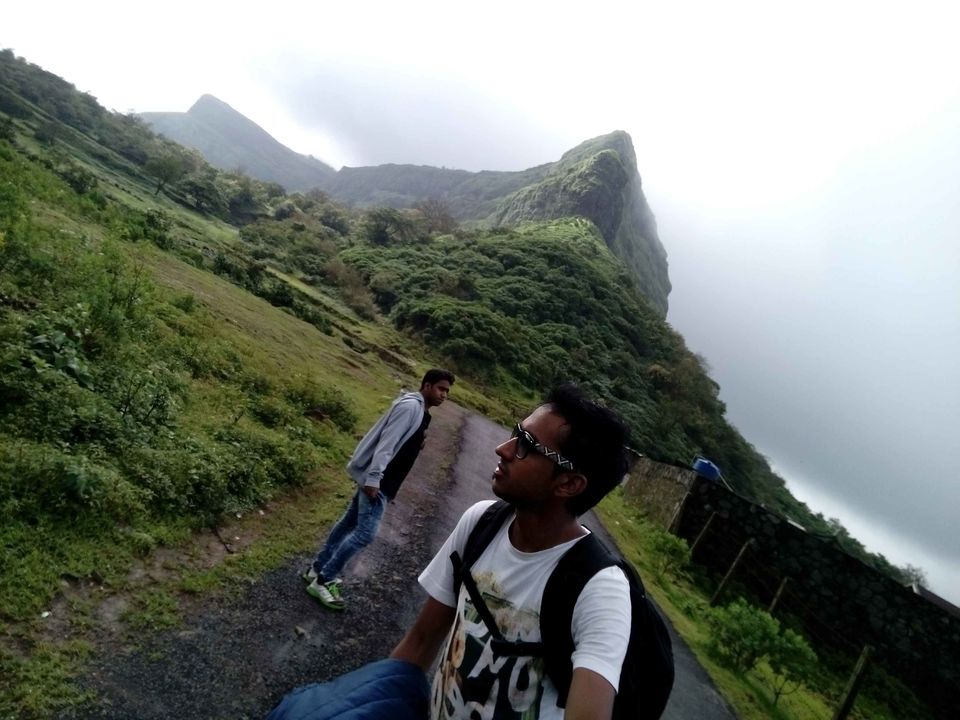 Lohagadh The Iron Fort is one of the many hill forts of the Western Ghats of Maharashtra. Situated close to the hill station Lonavala and around 55 kms from Pune, Lohagad rises to an elevation of about 3400ft above sea level. The nearest railway station is Malavali which is around 7kms from the fort and 10kms from Lonavala. The fort walls till date stand tall and the fortification stands strong to its name "The Iron Fort". I won't write much about the history of the place for you can anytime Google and check it...:P ;)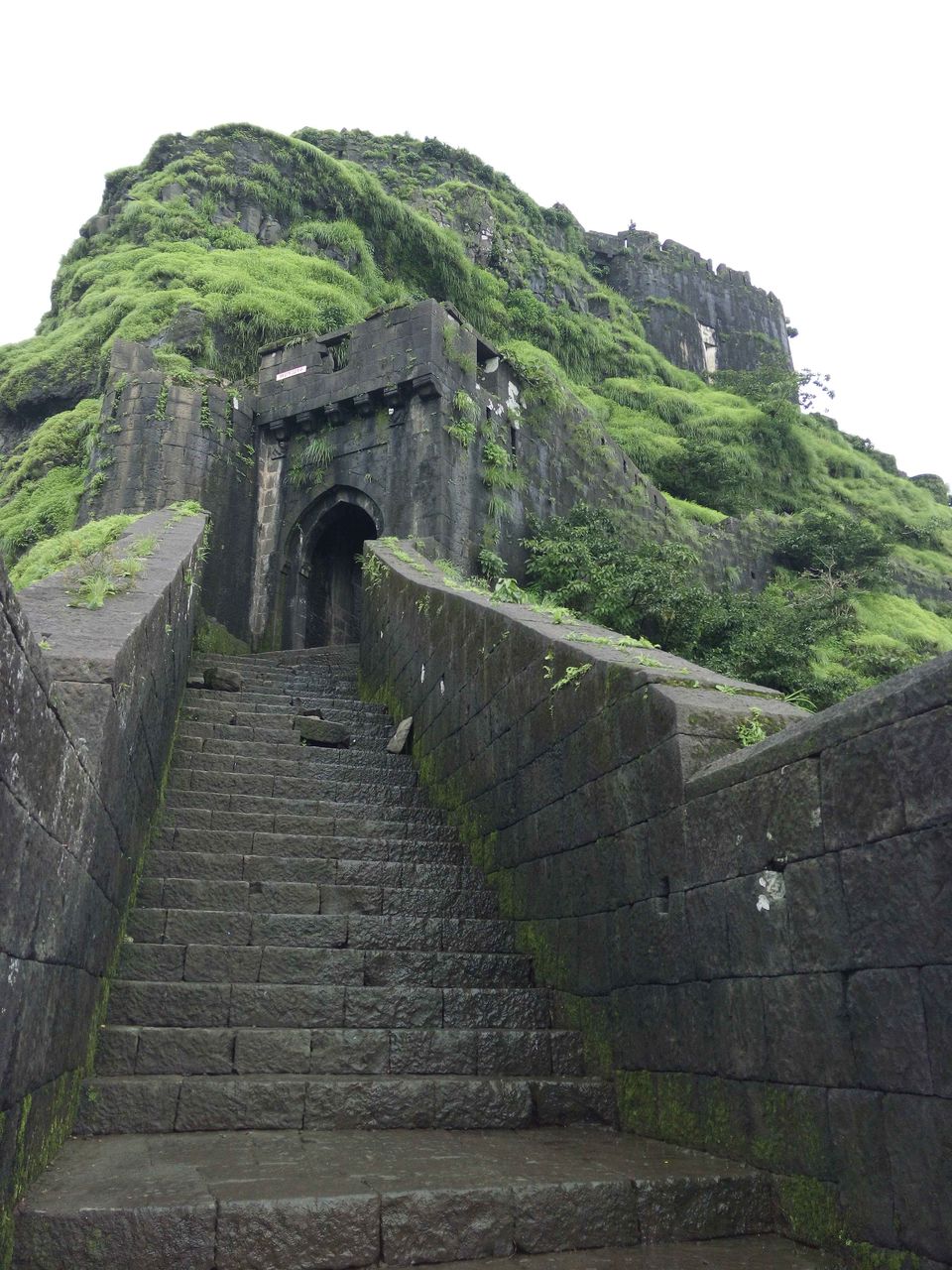 Lohagadh Fort.
I want to talk about this lovely monsoon trek. This was the longest trek I have done till date. Trekking for about 25kms in this beautiful region was simply an amazing experience. I and my cousin never felt tired trekking such a long distance in one day. The mountains all around gave us the strength; the lovely clouds kept energising us with mild rains, the cool weather throughout the day never made us look back. We started off from Pune boarding the early morning local train to Malavali which is around 55kms and it took us a nice 1hr journey. Getting down at Malavali railway station and looking at mountains covered with mist and clouds was just the beginning and it gave us trailer of what lies ahead. It was 5.45am and time for me to use the Loo...:P. The station washroom was locked and after giving my train ticket and my ID card the station master gave me the keys to the creepiest washroom I have ever used in my life. The funniest thing is giving my ID card as a security for the creepiest washroom with no lights and the worst fear of my life "Lizards" waiting for me inside...:D :P. Huh after all that shit we went to a small hotel outside the station. Having a nice cup of tea outside the station we met two gay couples in that small hotel. Those gays had partied hard the previous night at a gay party which was held at a private farm house in Malavali. They asked us if we too were gays and told us that the party was over...:P :D   I was like Lolz and told them No and they apologized. It was not at all offensive for me and I continued talking to them more about their party and asked them if they wanted to join us for the trek. They nicely said No as they were tired of partying all night..;) After all that we bid them bye and started our trek. We had to trek around 7kms from Malavali station to reach the base of the Lohagadh fort. Nature at its best at this time of the year, numerous waterfalls all around and the mountains covered with lovely mist and clouds makes you feel just out of this world. The urge to capture the nature at every step we trekked slow and I clicked some real amazing pics. The beauty of the mountains covered with clouds, the waterfalls and nature of this region can never be penned down. You just sulk in the beauty and aura of this place and it will stay within you forever.  Enjoying this heavenly region we trekked for around 2hrs to reach the base of the fort. After reaching the base we had our breakfast and the sweetest corn we ever had. We started to climb up the fort and it was quite an easy hike at the start but started getting a bit riskier as we climbed high. Because of rains there was water running down the uneven and broken steps and was very slippery. Carefully climbing the slippery path and clicking pics at every awesome point in the way we reached the top of the Iron fort. There was very less visibility at the top for a few minutes due to mist and clouds. Slowly the clouds moved away and the majestic mountain top was clearly visible on all sides. It was an exhilarating feeling on being at the top and exploring each and every corner of the mountain. There was a tomb, a temple and a couple of other structures on the top. The mountain is vast and the walls of the fort stand tall till date. One side of the mountain will lead you to "Vinchukata" which means scorpions tail. It's a spectacular point and one should not forget to trek this extra 1km stretch. During monsoon the mountain is wonderfully covered with nature's different shades of greens. The contrast of the black walls and the greenery looks simply astounding. Spending a good time on the top and exploring every corner of the mountain, losing our way a few times, sitting at peace and quietly listening to the sounds of the wind, looking at the flow of the clouds, I just did not want to leave such a heavenly place. But it was time to bid bye to the majestic Lohagadh Fort and climb down back to the base. There a quite a few good small dhabas at the base. We had our lunch at one of the dhaba, the taste of the food we ordered was very nice and tastiest was missal pav. After having our lunch we had two options either trek back 7kms to Malavali station and take a local train to Lonavala from there or trek all the way to Lonavala which was about 12-15kms from Lohagadh. Looking at the beautiful weather we decided why to go back to Malavali and instead explore more of this region on foot. So we choose the longer path and started trekking towards Lonavala. The dhaba owner told us about Pavana dam which was on our way to Lonavala. Pavana dam is a very pristine clear clean water dam about 6kms from Lohagadh. The Dam is actually visible from the top of Lohagadh and anyone who visits Lohagadh will definitely visit Pavana dam too. We were blessed with drizzling rains and the amazing weather which never made us feel tired. As we were close to Pavana dam we found a village guy who became our friend and gave us lift on his bike to Pavana dam. Pavana dam is barricaded on all sides and tourists are not allowed to venture into the dam but lucky we this local village guy took us into the dam via a route only the locals know. The view of the dam was spectacular and the clear water was inviting us to take a super dip. We relaxed and took a dip into the wonderful clear water of Pavana dam. We chit chatted with the guy and thanked him and left towards Lonavala which was still close to 8-10kms away. We had no plans of visiting any place in Lonavala but just reach the railway station and catch our train back to Pune. We had enough time left so we walked slow and talked on every random topic. The best was remembering and talking about our ex-girlfriends, cracking jokes on each other and enjoying the trek. We made multiple stops in between had mast masala chai, vada pav, corn, steamed peanuts etc. After walking a good 8kms we finally entered Lonavala and found that the railway station is another 4kms away...LOL. This was the first time we started feeling tired but decided to continue walking and explore the markets of Lonavala and eat whatever tempts us on the way. Finally after around a good 25kms trek for the day we reached Lonavala railway station. It was time to head back to Pune and also time for our legs to curse us...:P and punish us for making them walk so so long..;) :P
Cheerrrrzzzz Fellow Trekkers...:) :) :) (y) (y)