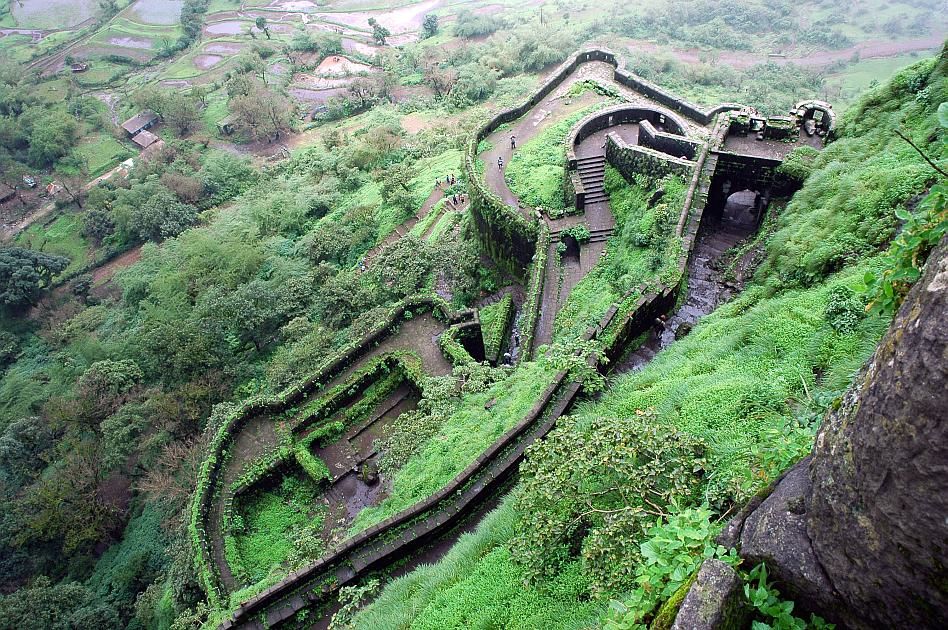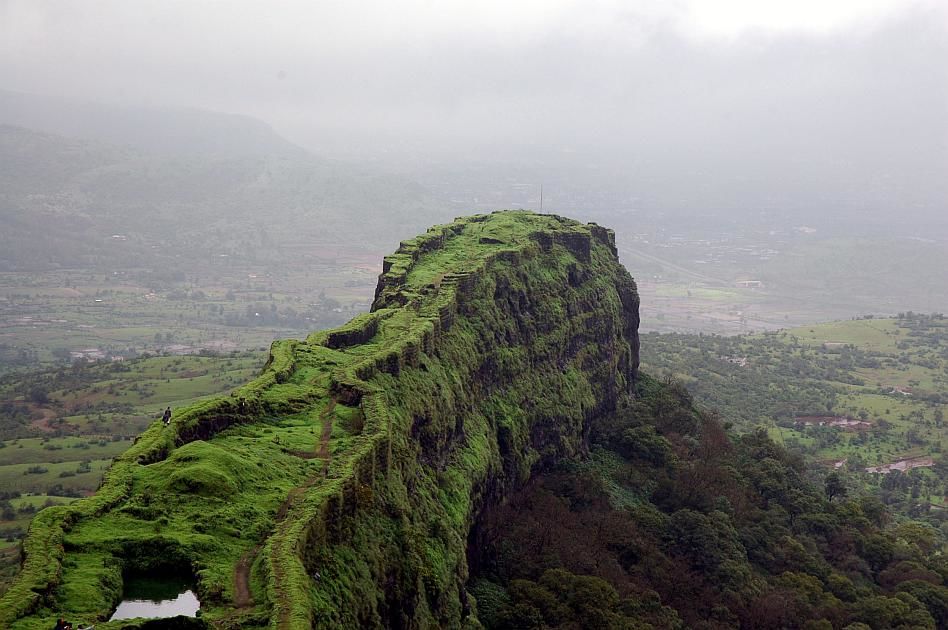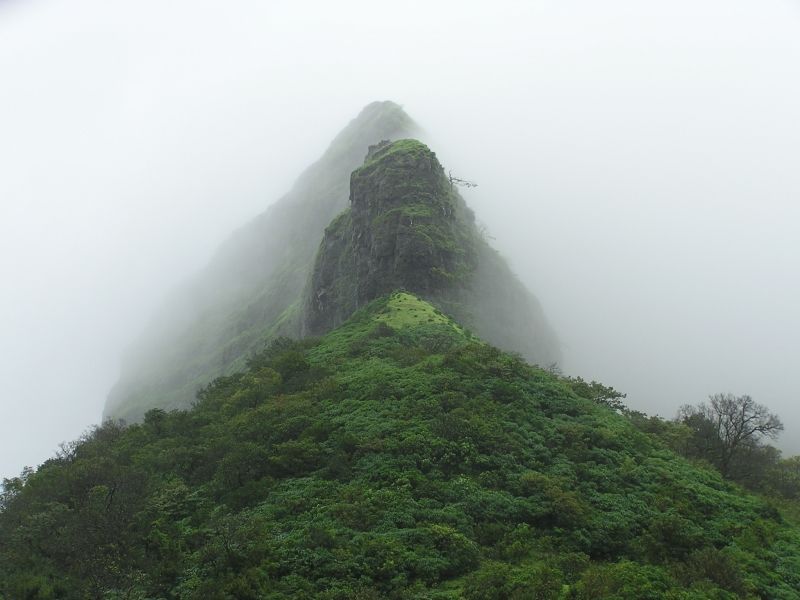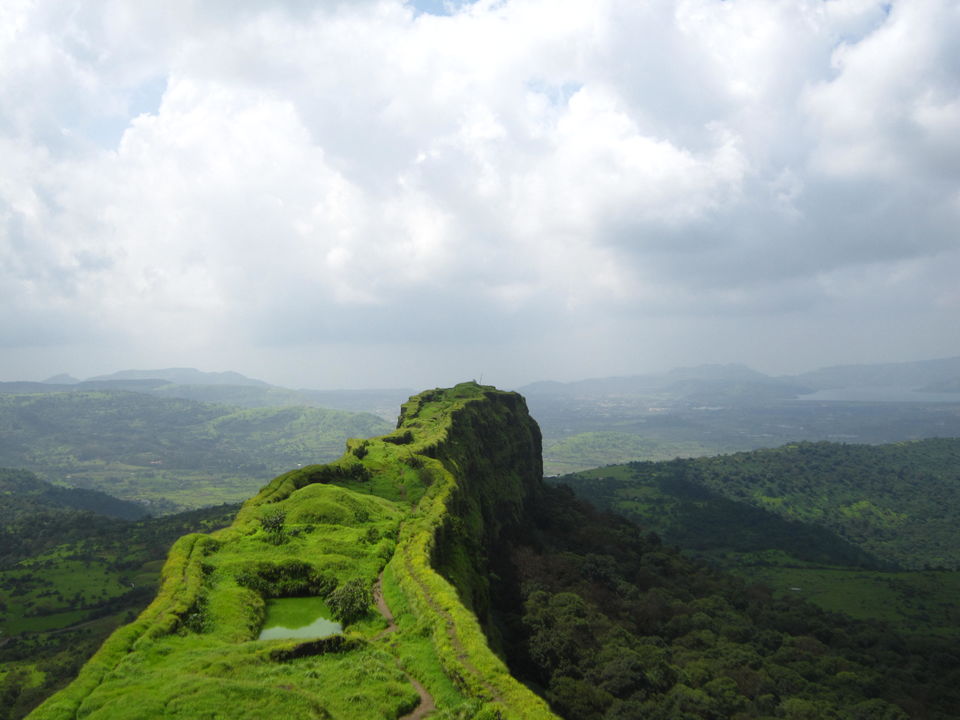 The Specification

Hieee guyzz,this is sameer again with whole new experience.This time the its Lohgad.Lohgad is an another beauty of Shayadari ranges. This fort is situated near the Malavali village in
Lonavala
of
Pune
district.In
Marathi
"Loh" means iron and "gad" means fort,so its english translation is IronFort, nothing much of iron on the fort but the fort itself is harder as iron in true sense.This fort is pure fraternization of architecture and mechanisms.This is complete bliss to visit there.The fort is in mist and cloud in rainy season.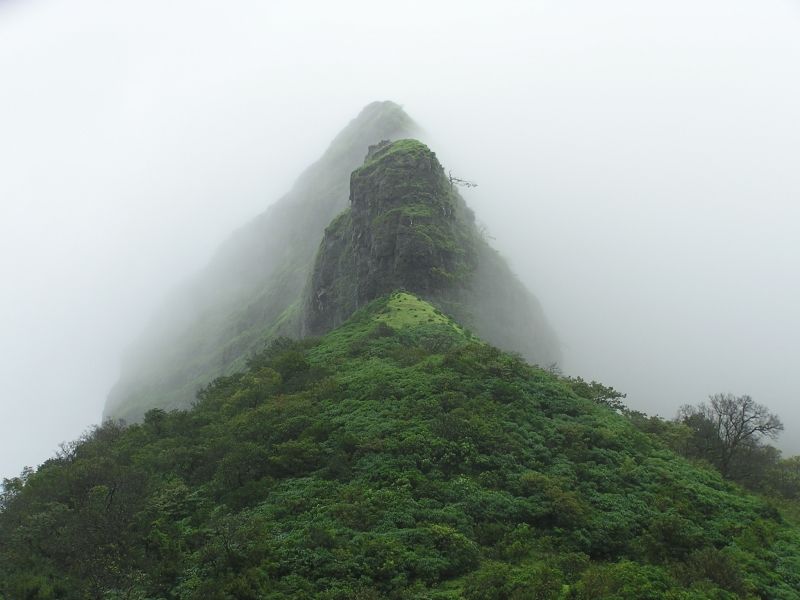 The Journey
Our journey started from
Karjat
railway station by catching indrayani at 7:15am,within one hour we reached lonavala and took local from there to malavali the very next stop for local from lonavala it was at 9:30 but be precise and punctual if you miss the local you have to wait for two hours probably that's not at all nice,it will mess your whole journey so take care. We then took public transport to the bhaje caves and the whole trek started.We can also reach the base of the fort by car or bike but it will spoil the trek.But if you are not in mood to trek still beautiful fort is for you.
The Trek
Departing near bhaje caves we started our trek we almost walked 1km on an unbuilded road and then a whole green mountain with a broad pathway to to get through arrives it was a normal hike with muddy pathway until a jungle with water flowing down the hill and dense arrived we entered there,but we were exhausted with the long hike and still the fort was yet to come but we all know fortune favour the bold we moved on on the top where on looking straight we found a fort visapur and on right still a walk of 0.5 km and then the treasure trove the lohgad we then moved on,a small village found whose major part was
Lohagad
.
The Fort
The fort the beauty. the fort is complete wonderland from base one cannot determine the real allure from the base,only i can say is "picture abhi baki hee". Then we started to move from stairways the unblemished water from the top of the fort coming downway the whole fort was green.While heading to the top a very graceful lake catches my eye it was pavana lake,it is something adds cherry on the top.As moving to the top the snowy effect started taking us to the edge of paradise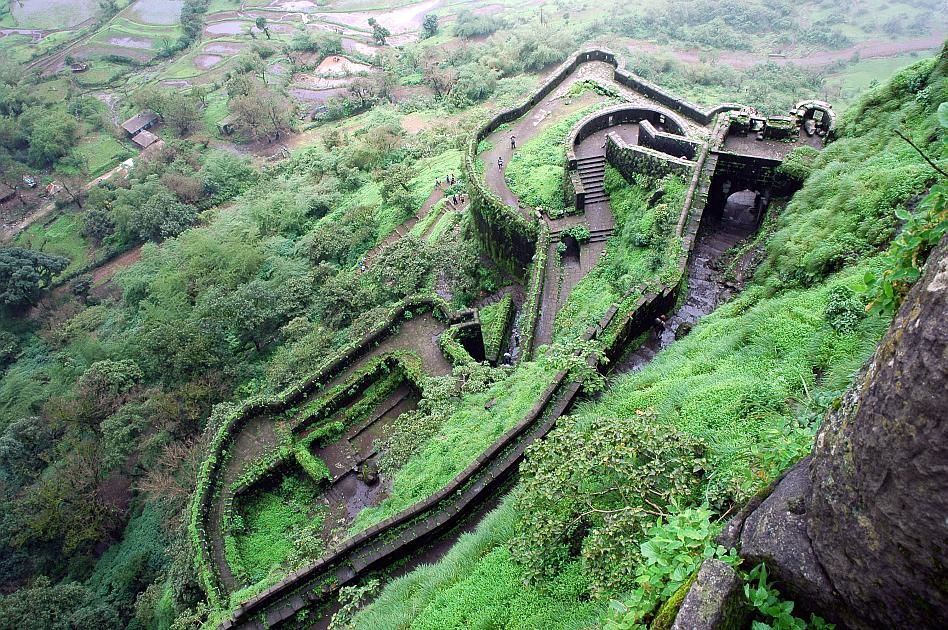 The fort has very keen architecture very difficult for enemy to interpret you can even keep watch from the top the entry point and attack too.this is the perfect example of civil engg and war mechanism unlike other forts it has many things left from its history to show us.The fort has canons left.It has well maintained lakes.the maintainance and restoration work is done timely here.There are more three fort visible from here.The experience on the top is same all the clouds,mist.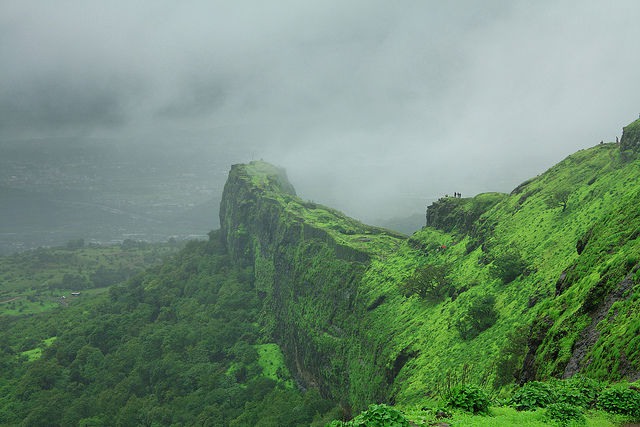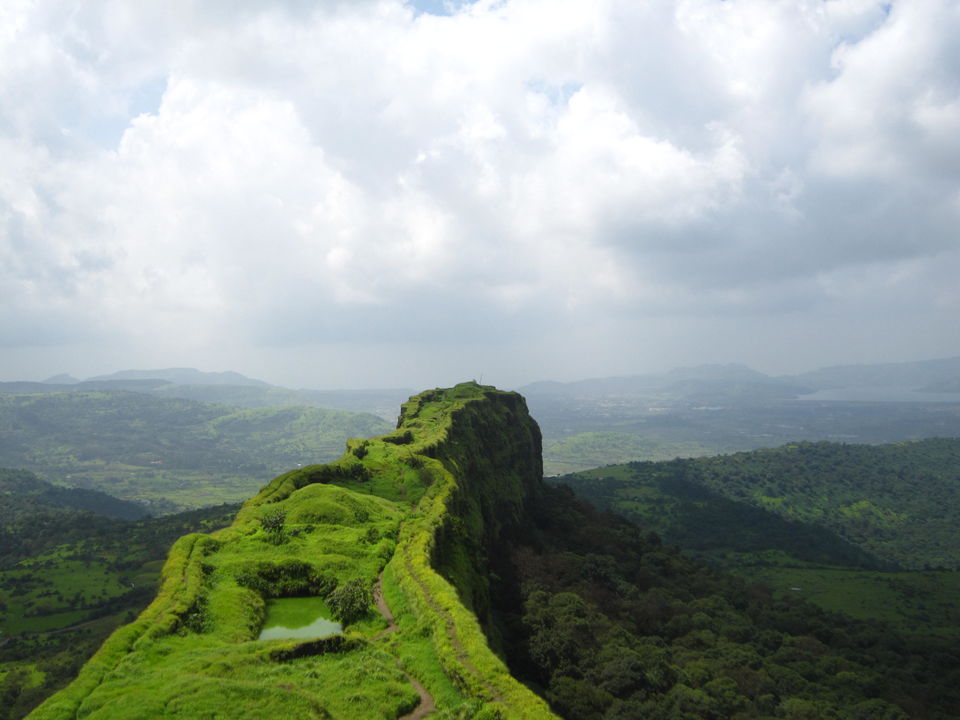 and fog all the time making nothing visible at all.
src:http://2.bp.blogspot.com/-gCVUuwLt-fs/UFwIWsuZPqI/AAAAAAAAA90/v1EpwlvoQhM/s1600/lohagad-fort1.jpg,https://upload.wikimedia.org/wikipedia/commons/b/b5/Lohagad.jpg ,http://2.bp.blogspot.com/-6P26XNTtVRQ/UiAI68IEWhI/AAAAAAAAADw/JrSjM5cZD14/s1600/lohagad-fort.jpg,http://image1.oktatabyebye.com/picture-gallery-images-large/lgDSCN809221112007020.JPG
Easy trek upto fort base of the fort beautiful fort.easily accessible from mumbai