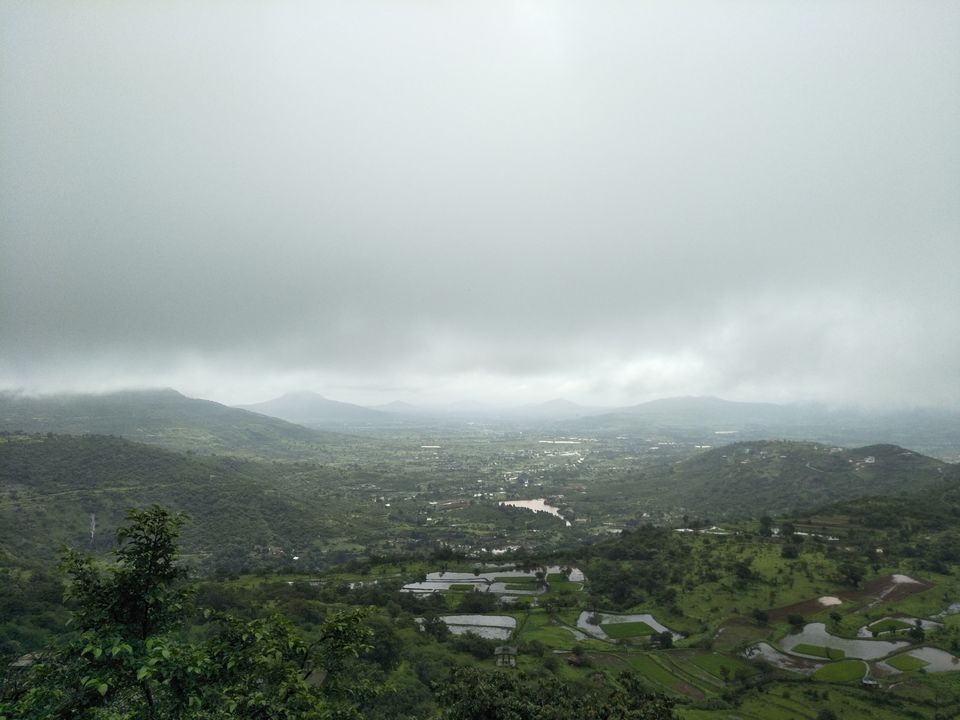 Yes! lohagadh has along history , This fort was captured by several Dyansties like Satavanhas , Chalukhyas ,Rashtrakutas, Yadavas, Bahamanis, Nizams, Mughals and Marathas. Marathas were forced to surrender this fort to Mughals in Treaty of Puranadare. Eventually the fort named as Lohagadh because iron was used in large proportion to build this fort.
this fort is 89 km from Mumbai And 68 km from Pune, basically it is situated in lonavala . whichever mode you prefer in transportation you will enjoy because the route is full of adventurous at the amidst. bikers can come directly to lohagadh by taking help of local villagers and can reach at the base of the village lohawadi
going in group along with other adventurers , be prepare once you come and get the whole history of lohagadh , and come via private bus which is the best option. Many buses are available from mumbai to lonavala or pune to lonavala and from there you will get many private rickshaw or tam tam which will take you to lohagadh and are frequently available.
apart from this my last option is train most convenient from Mumbai go to lonavala station or from Pune come back to Lonavala station and from their catch a local train to malavli station, andfrom malavli station lohagadh is just 9-10 km away. other fort which is close by is Visapur Fort.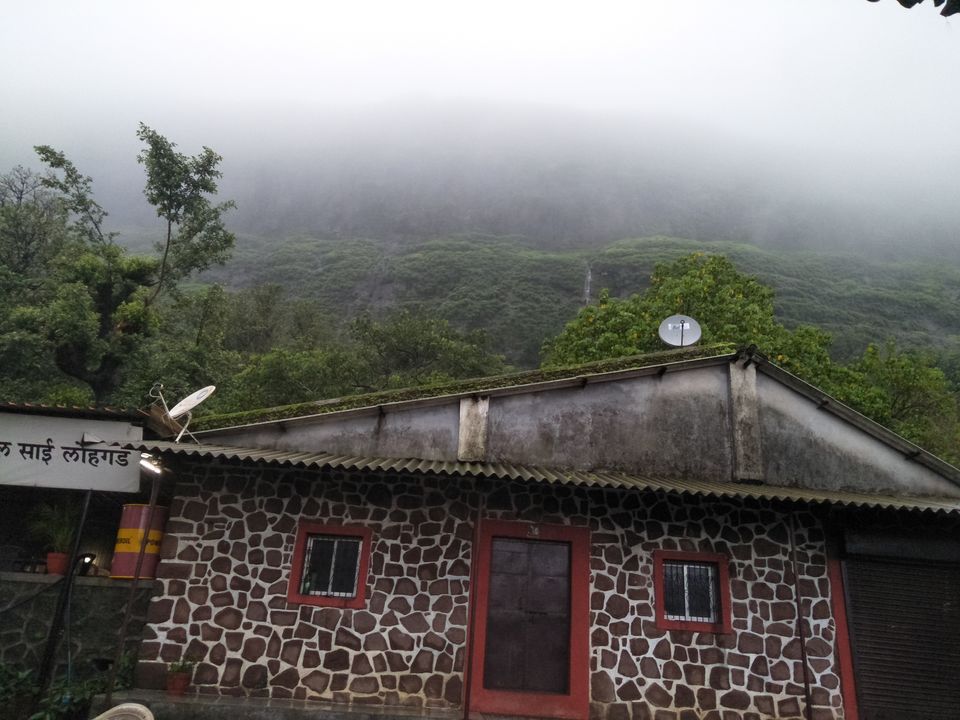 we planned our journey during monsoon this time to get away from all heat and dirt which we acquired from the previous treks. This was our first monsoon trek and yes we really enjoyed this. we reached at the base of lohagadh at morning 400hrs, where we hired our private vehicle, we took a small nap over there got fresh it was morning 500hrs where all our group gathered around and started our way ahead to lohagadh, no one was there at that time and yes the way was started.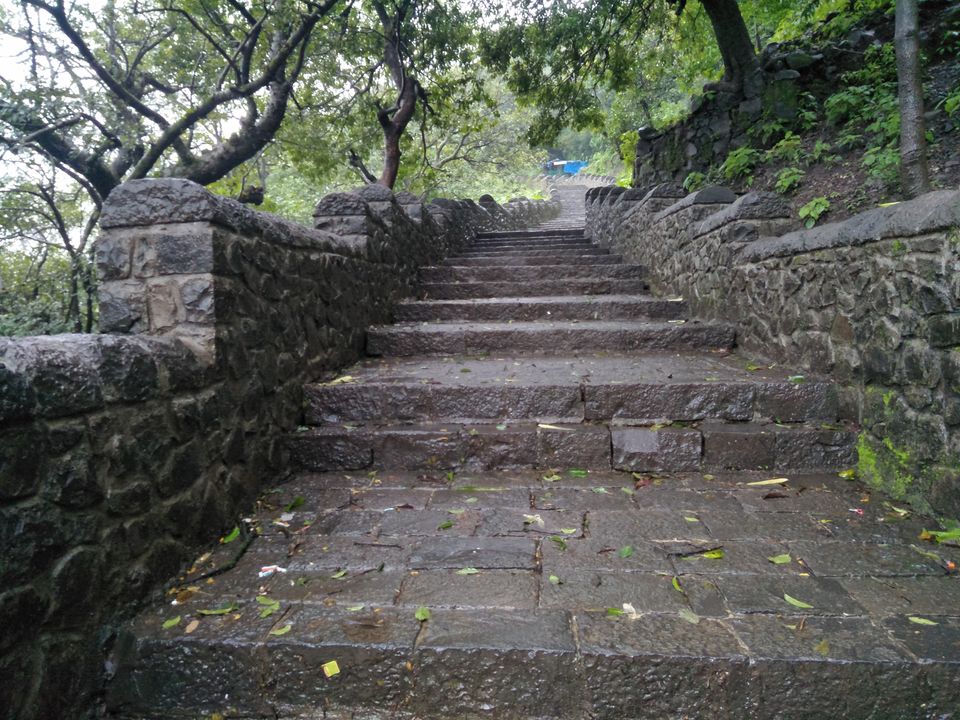 the way to lohagadh is beautiful huge fort blessed with green grasses and iconic beauty of nature which make one to stay over there and have an whole night watching stars.my main motto is to keep the place clean as it is has huge historic background and to maintain its goodwill its our responsibility to keep it clean safe for other tourist and trekkers, Lohagadh is one of the simple trek for all age group.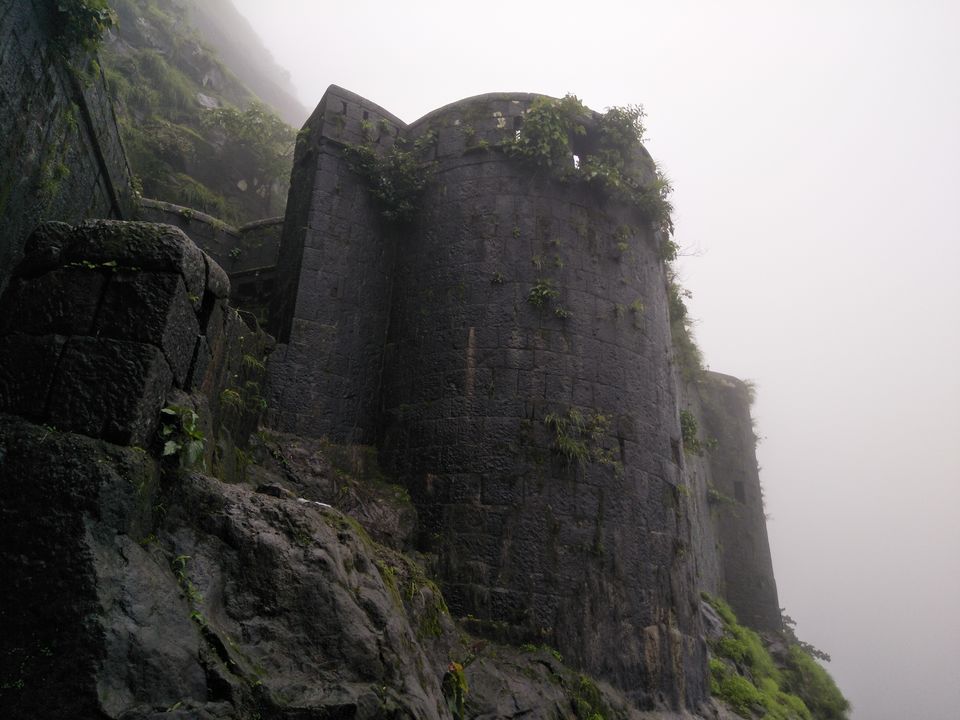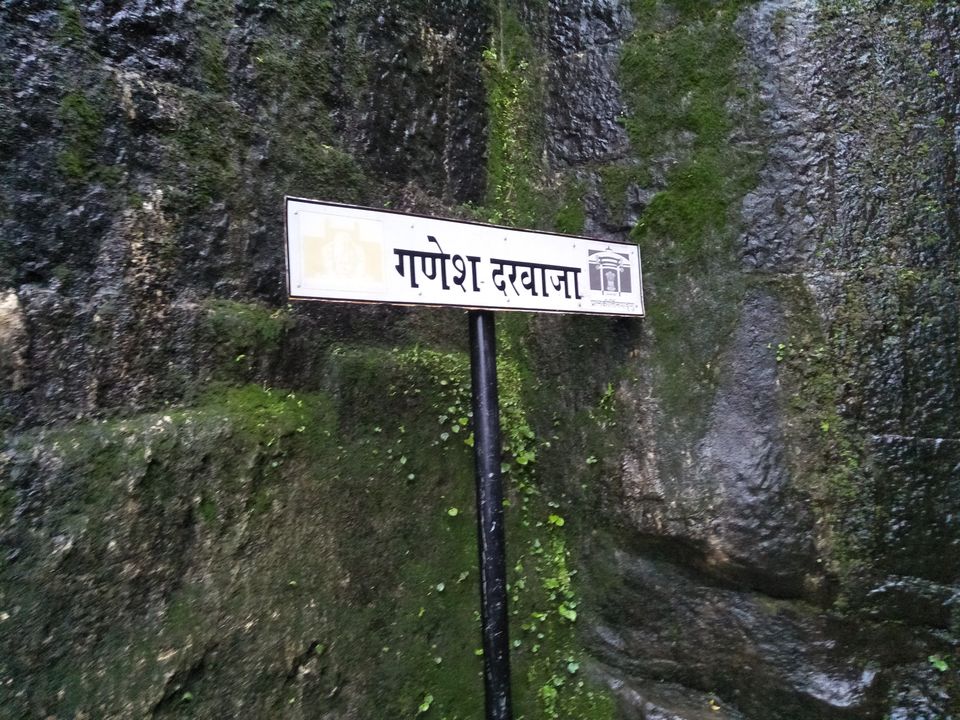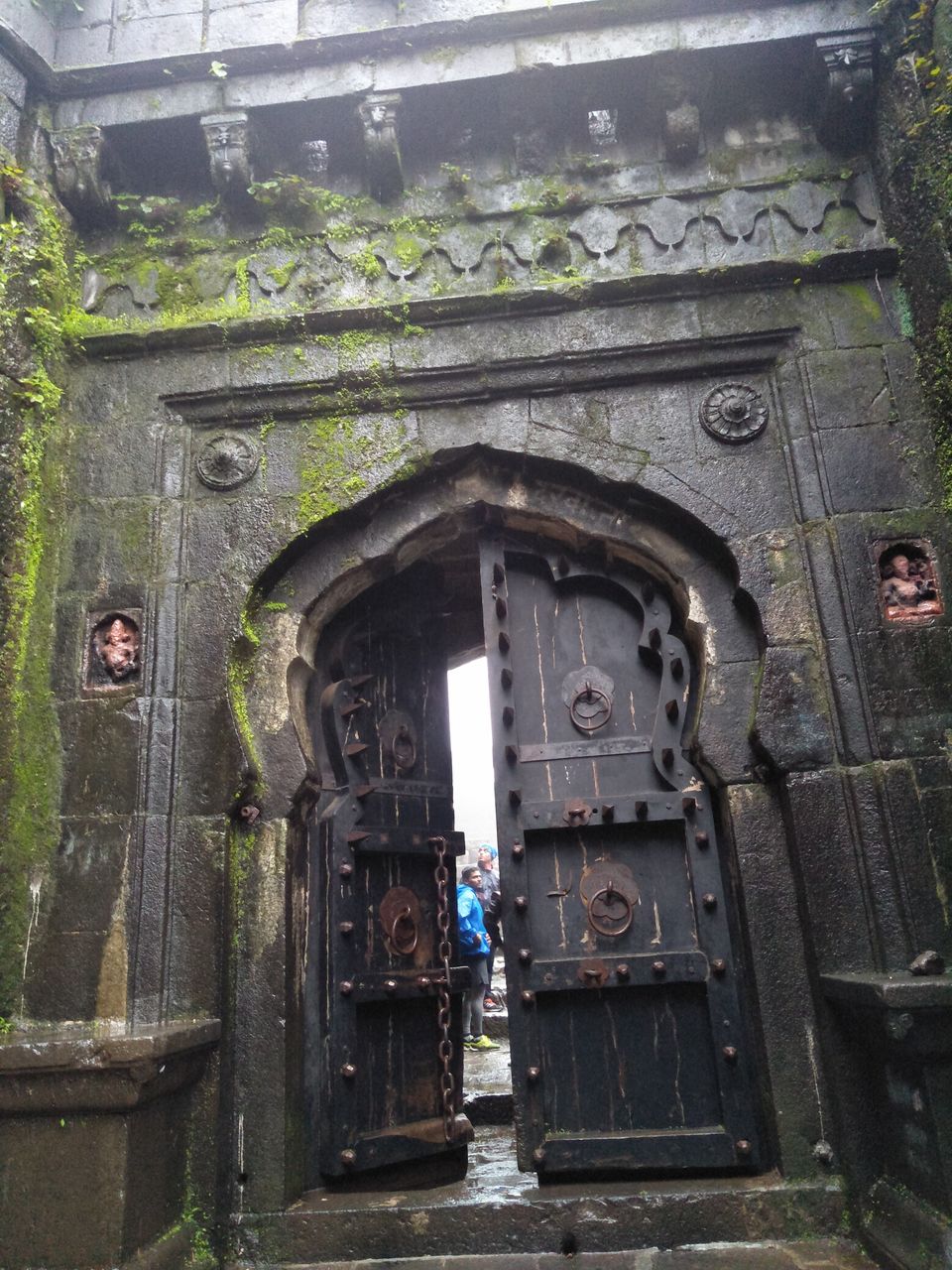 huge bricks lay laying high over this huge mountain and the robust door protecting this fort.getting knowledge of all this always mesmerized and always make me think about why this was being ruled by so many dynasties?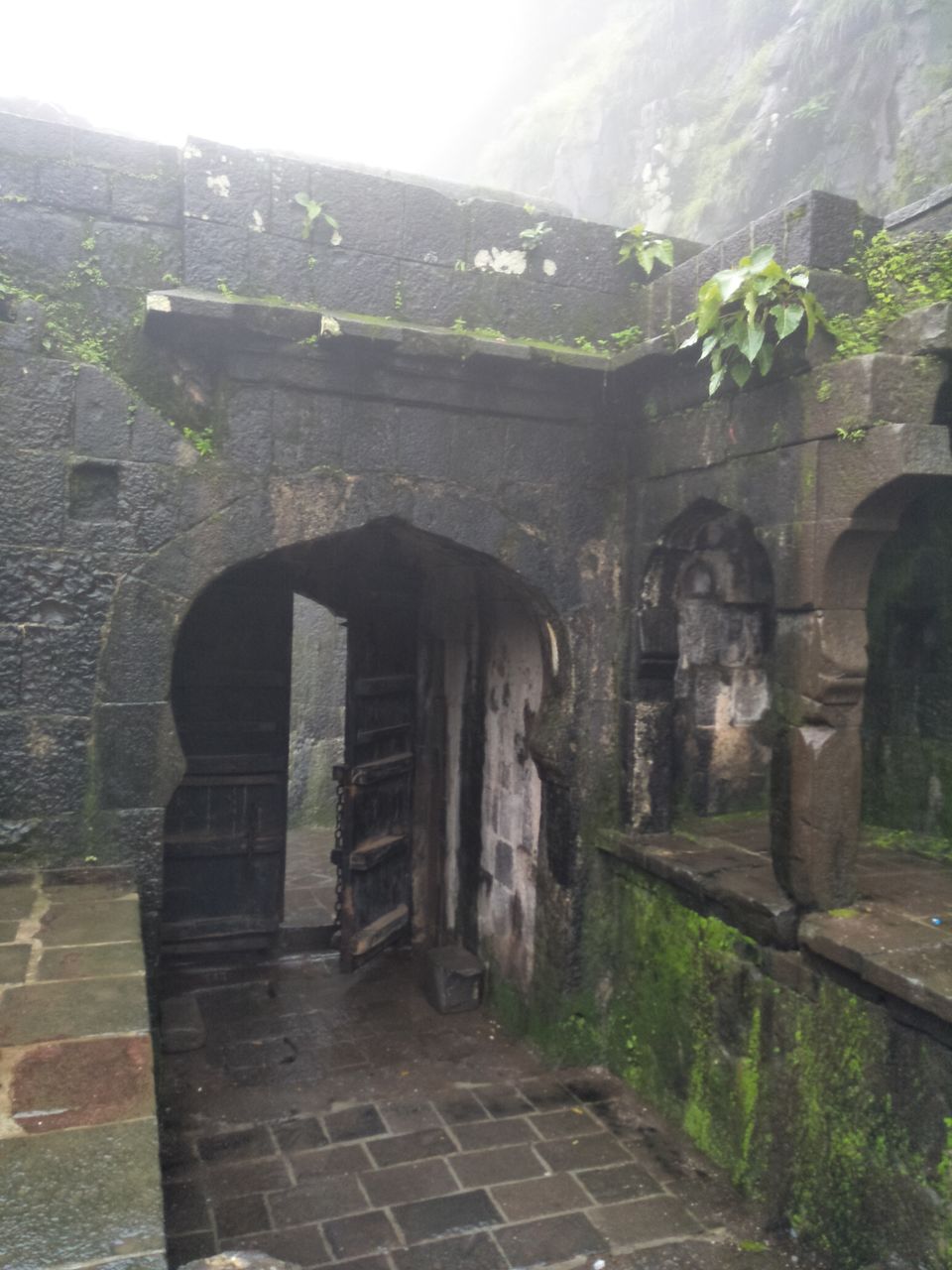 The climate over here was very cool , fresh air breeze and no shoratge of water, you may find number of small shops over here as because it is simple trek for all age group and has iconic beauty itself so number of tourist and trekkers come here, usually this place is crowded so one must visit this place during September To March but we Decided to Go during monsoon and we found it very beautiful. best way to visit in monsoon is to go at early morning because after 9 crowd started increasing.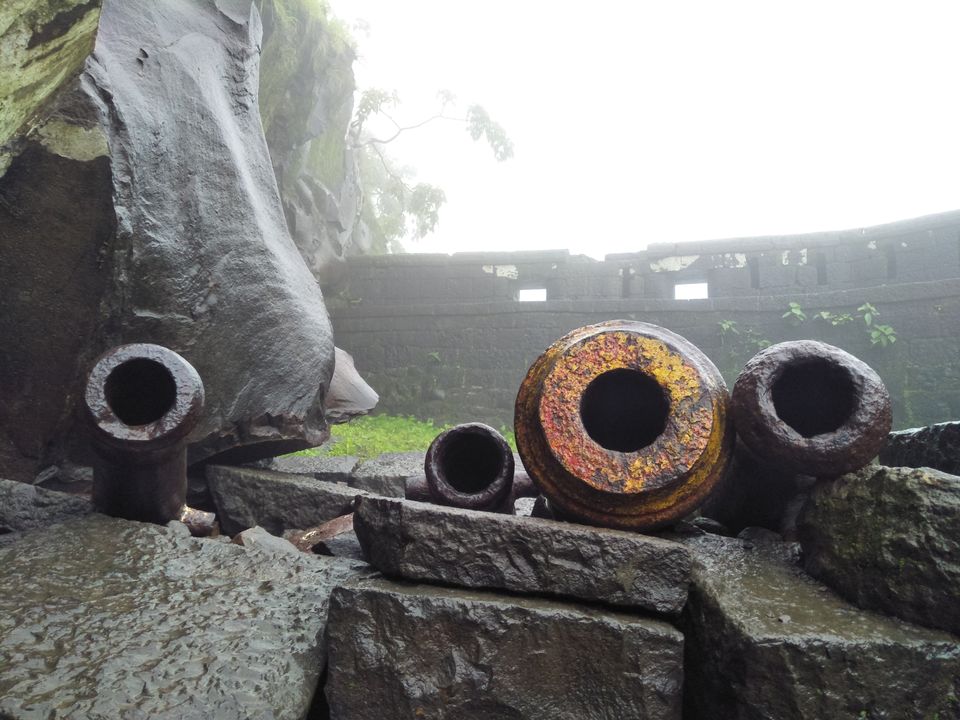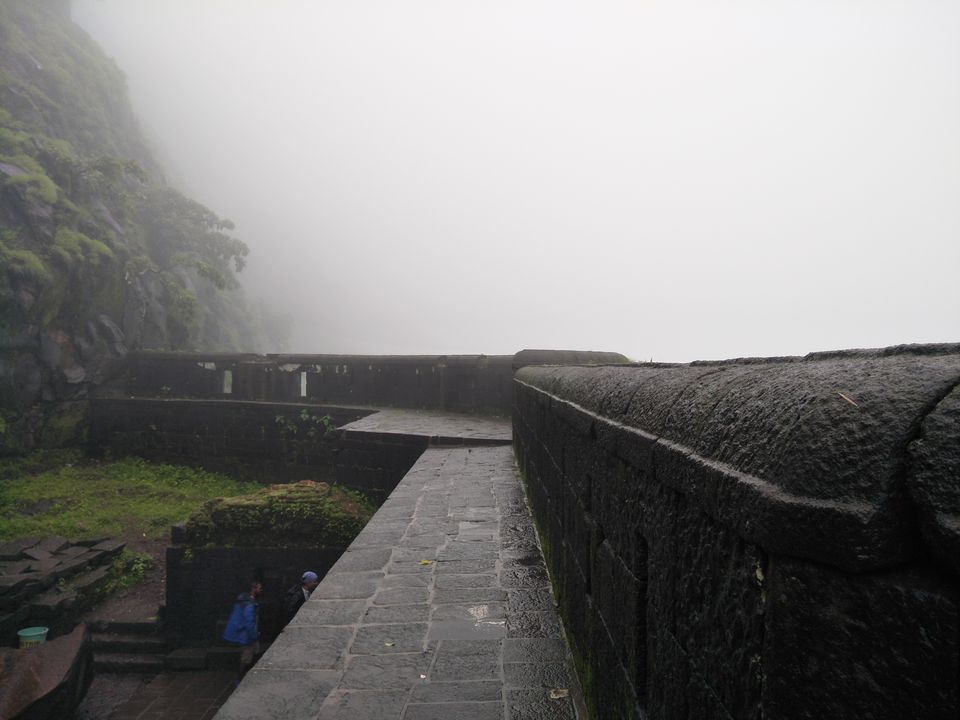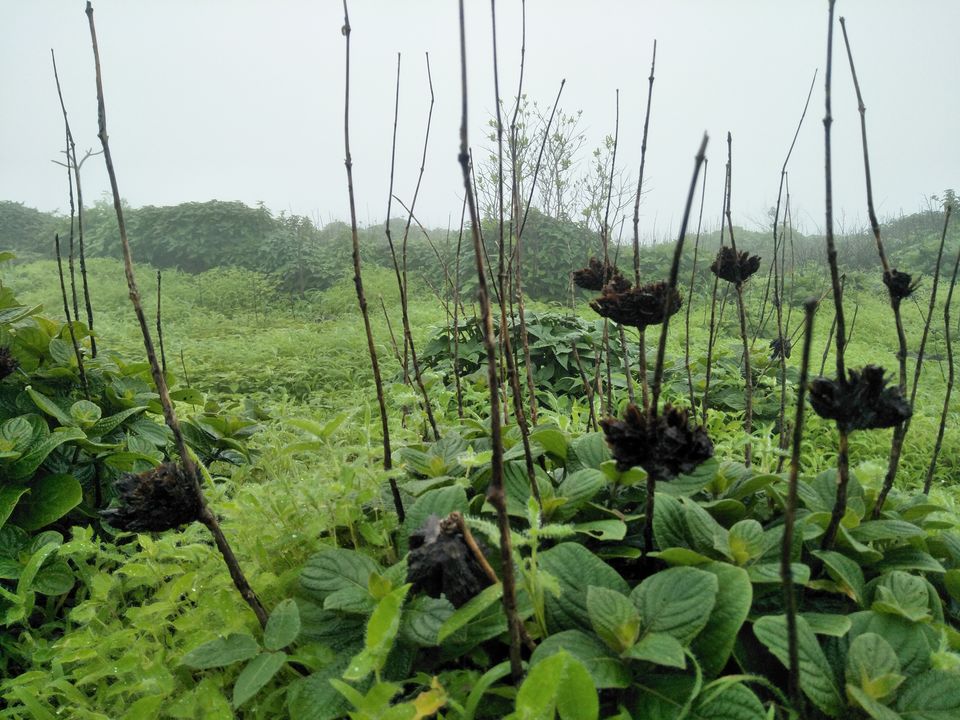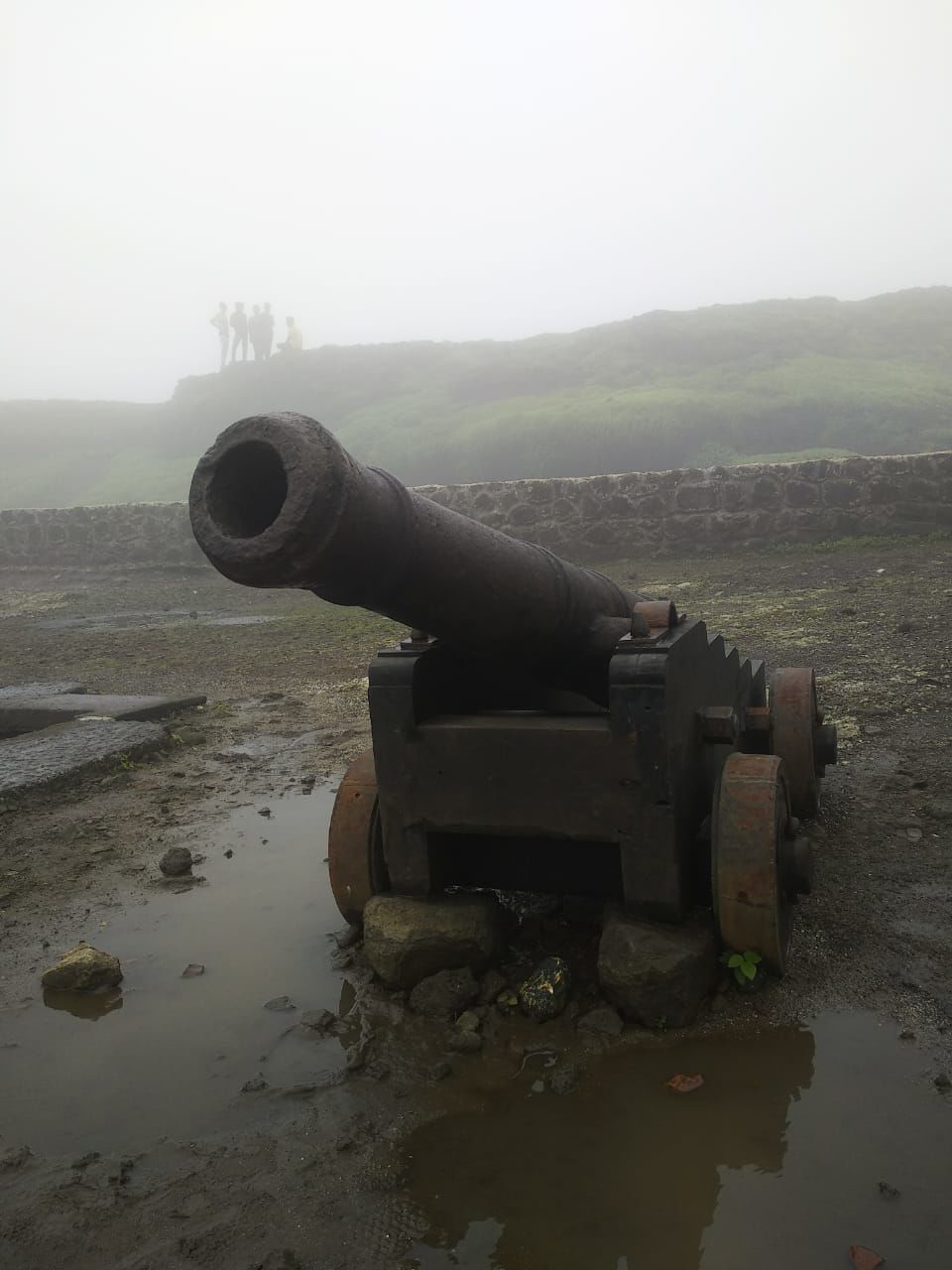 and we glimpse towards this where we found small small things which was left behind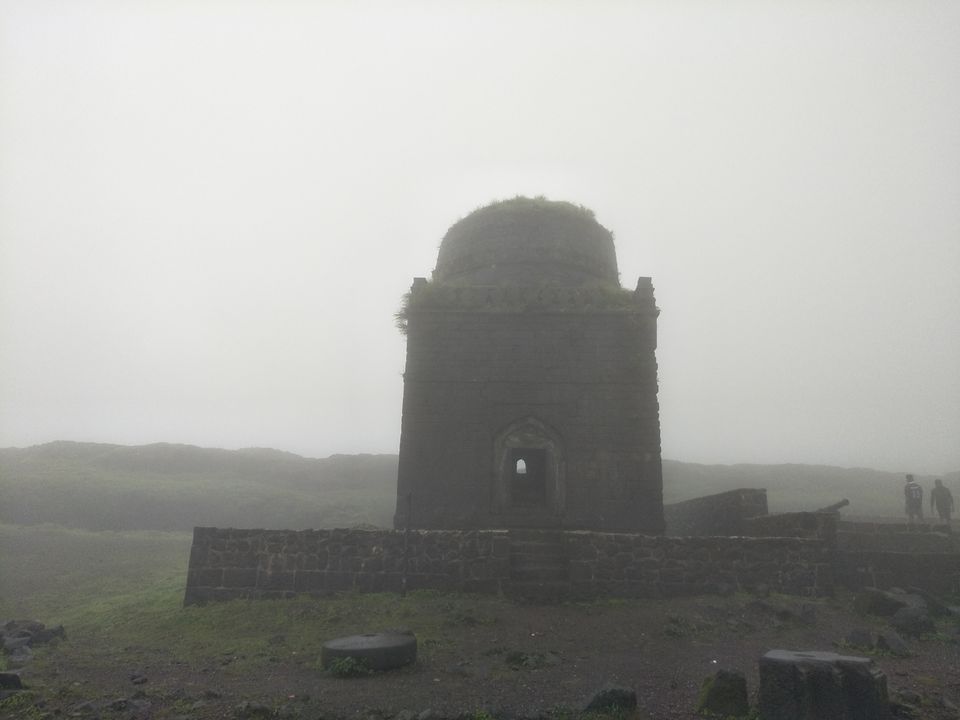 on the fort there is small temple and one garve of muslim pir which is also known as sufi master. whileheading towrds the left of we found vinchu kada ohh yes which is also known as Scorpio Sting.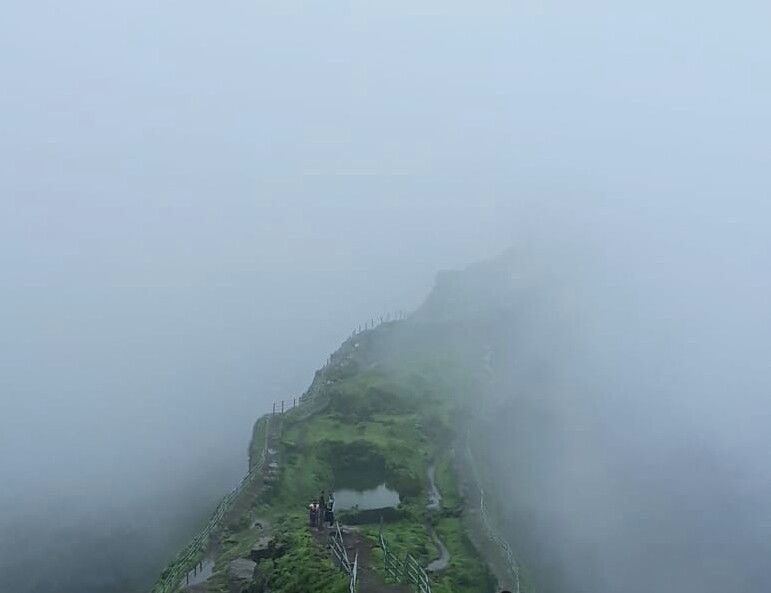 Lohagadh is Itself famous for this vinchu kada and extra piece of cake over it, such a beauty of this which makes me realise heaven is here.
There are many other picture which oftenly makes you feel like to visit this place again.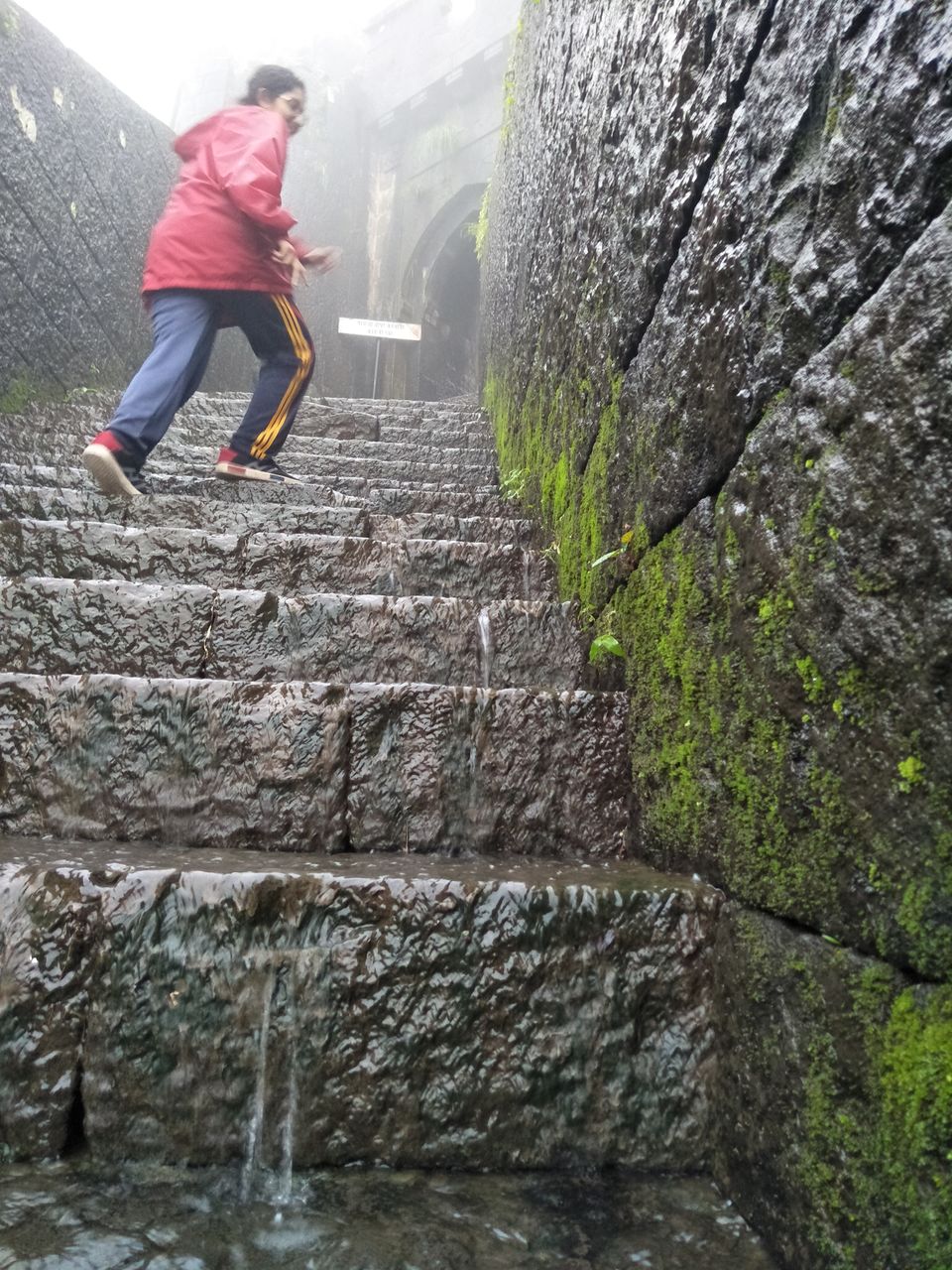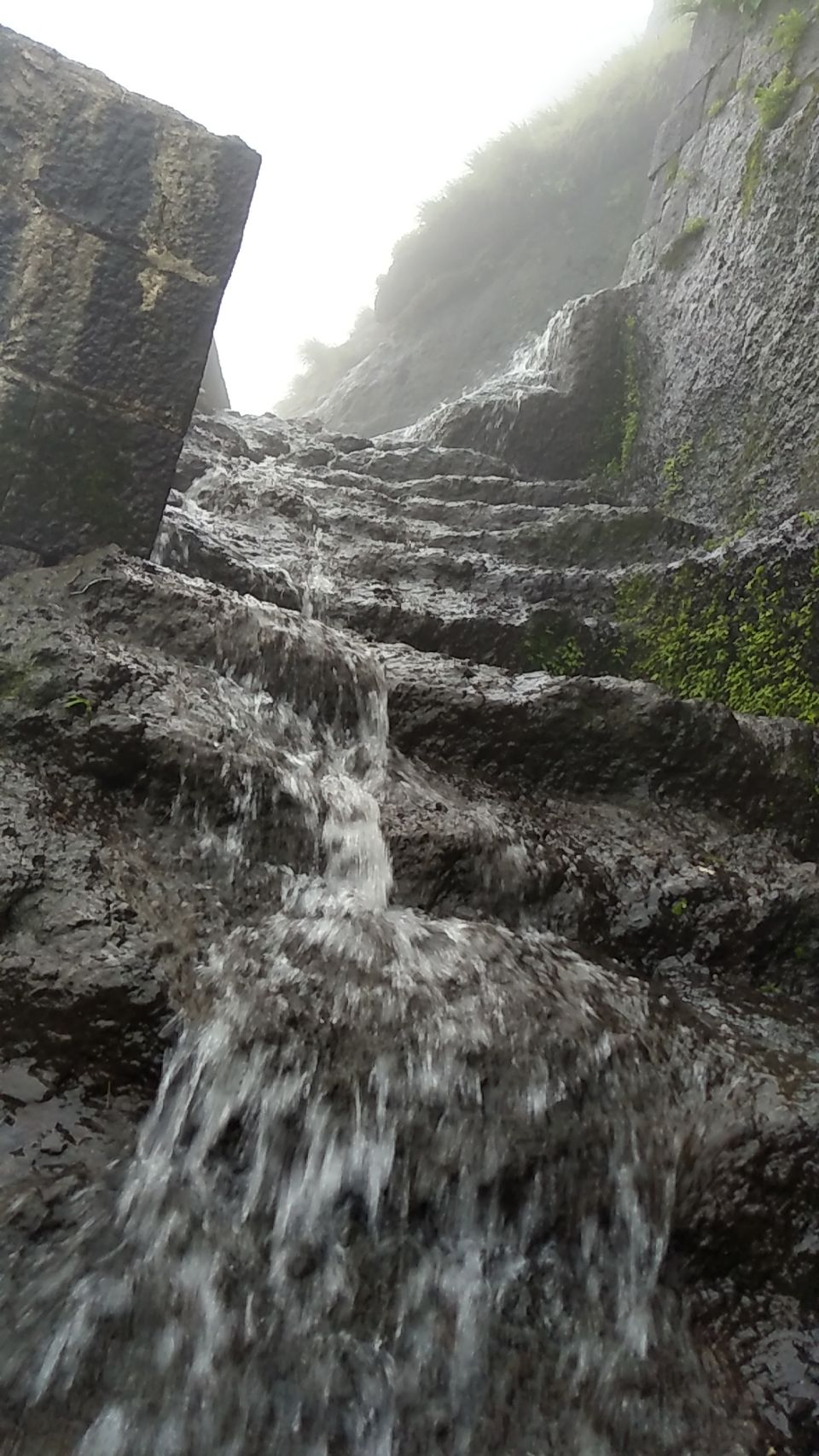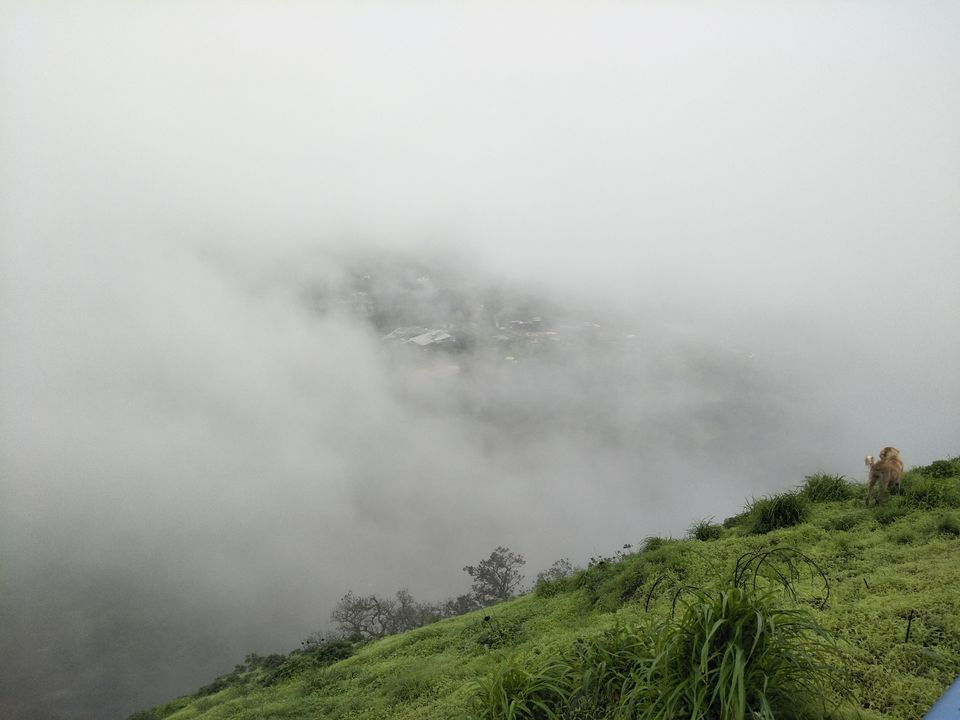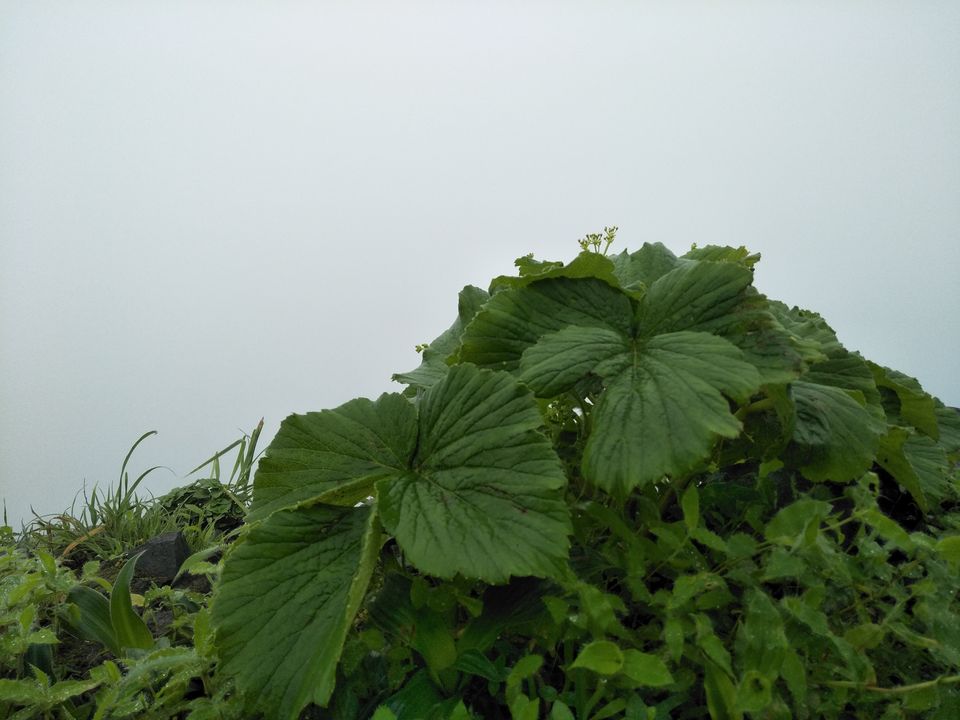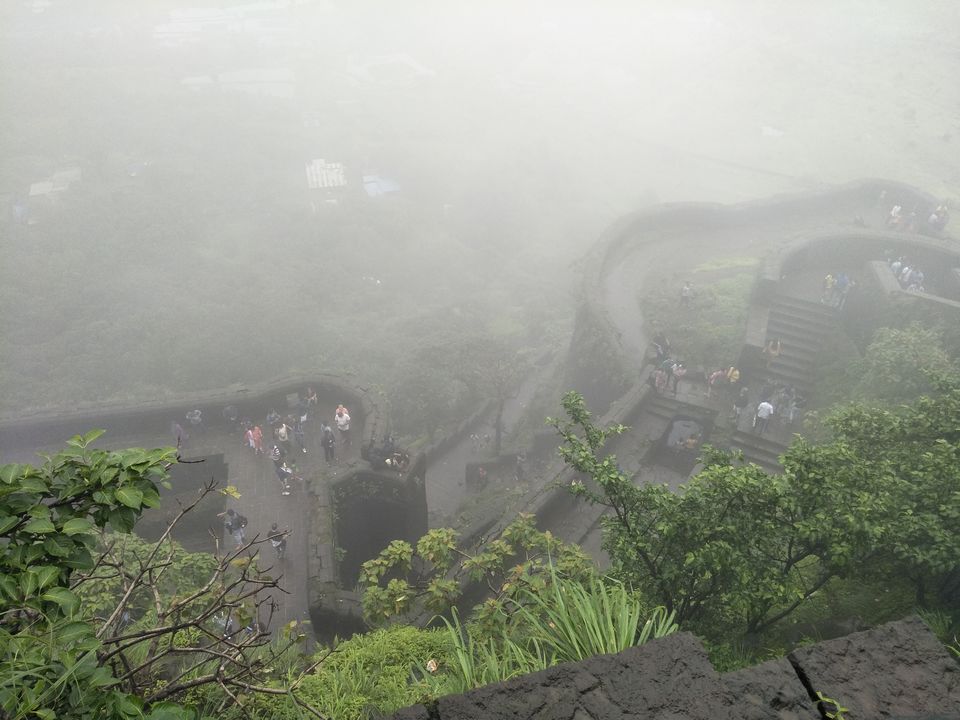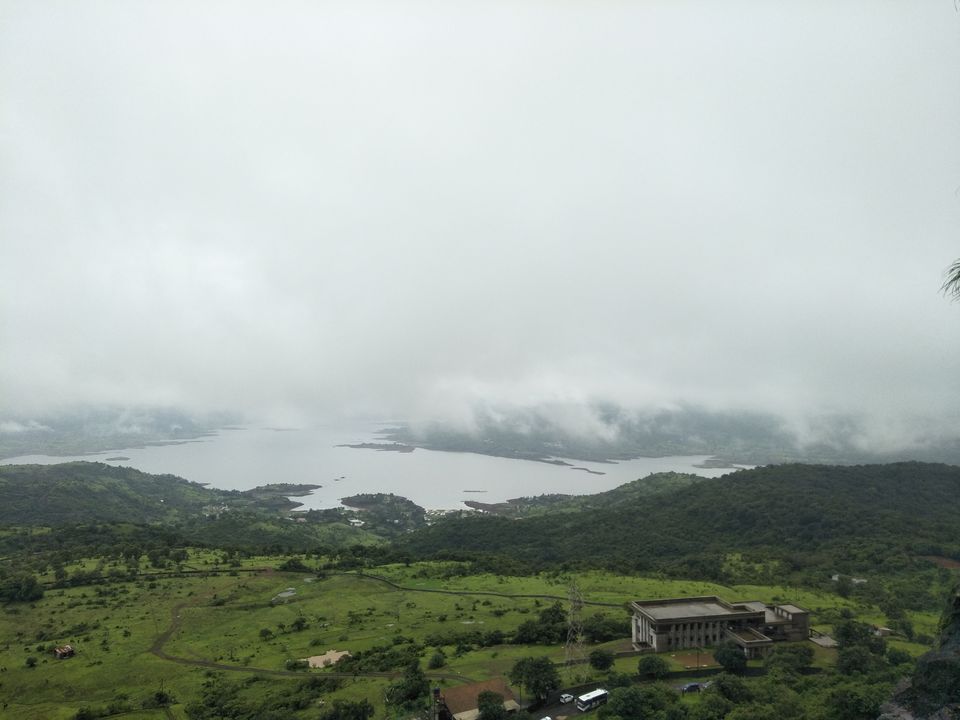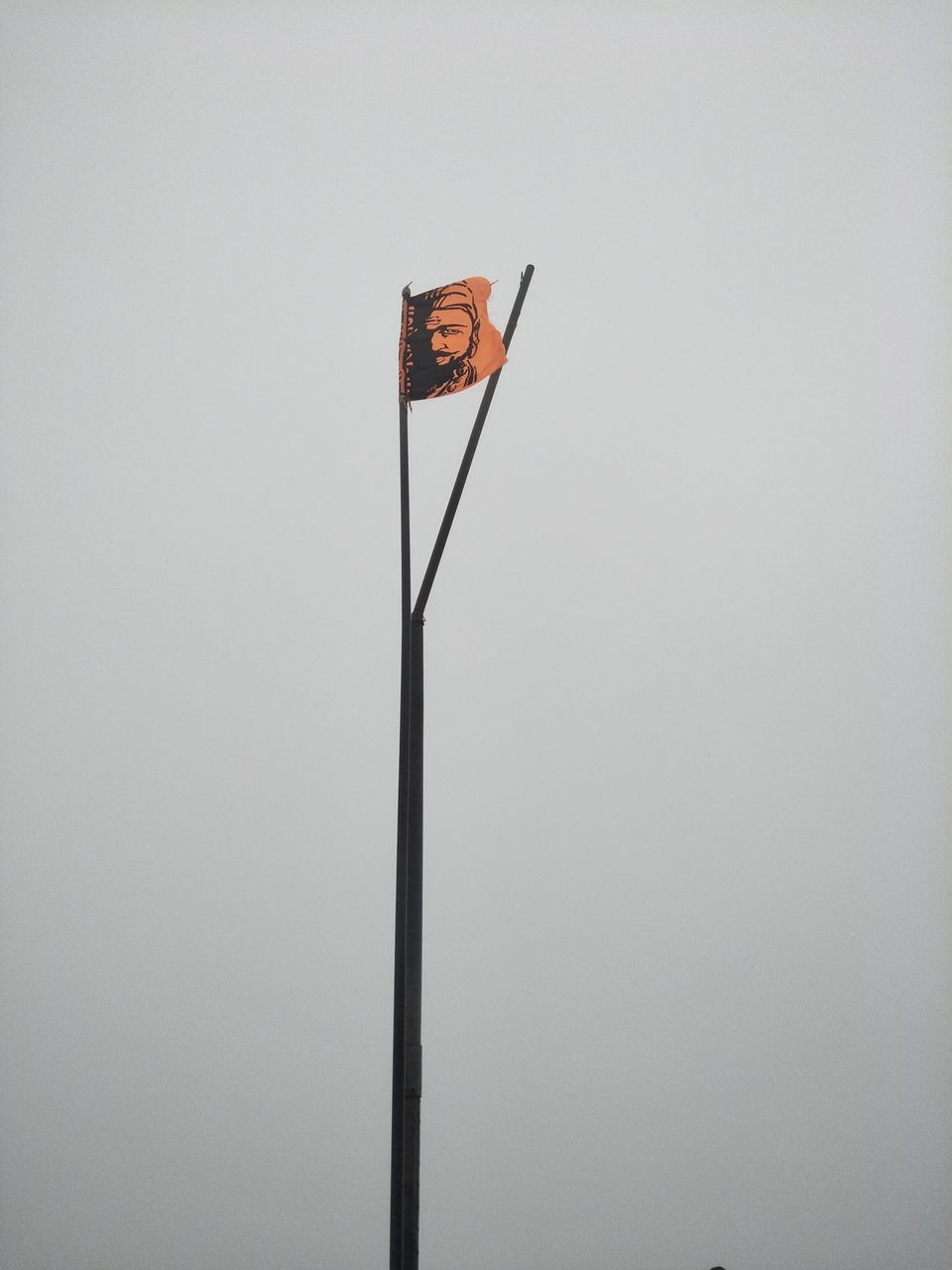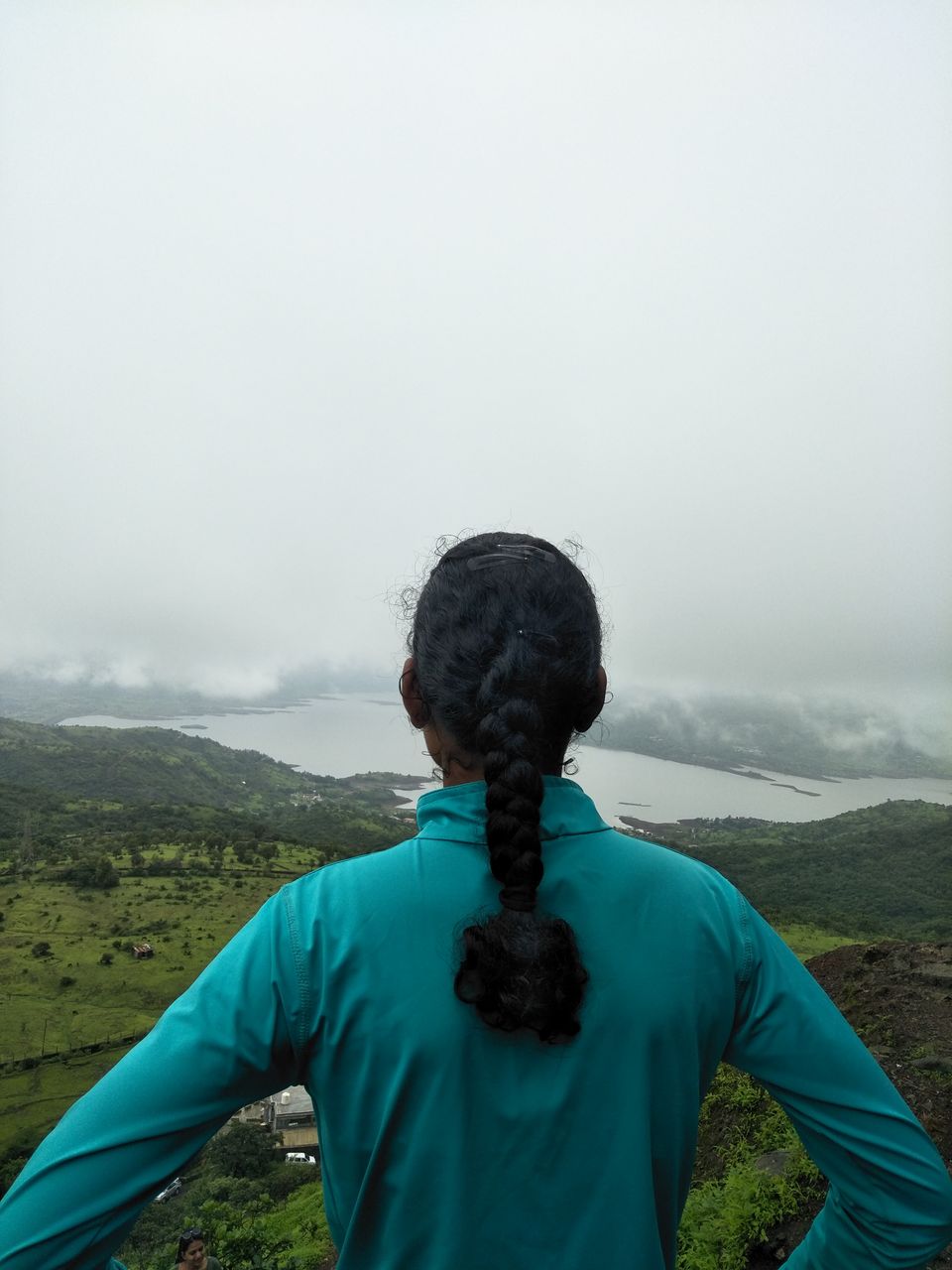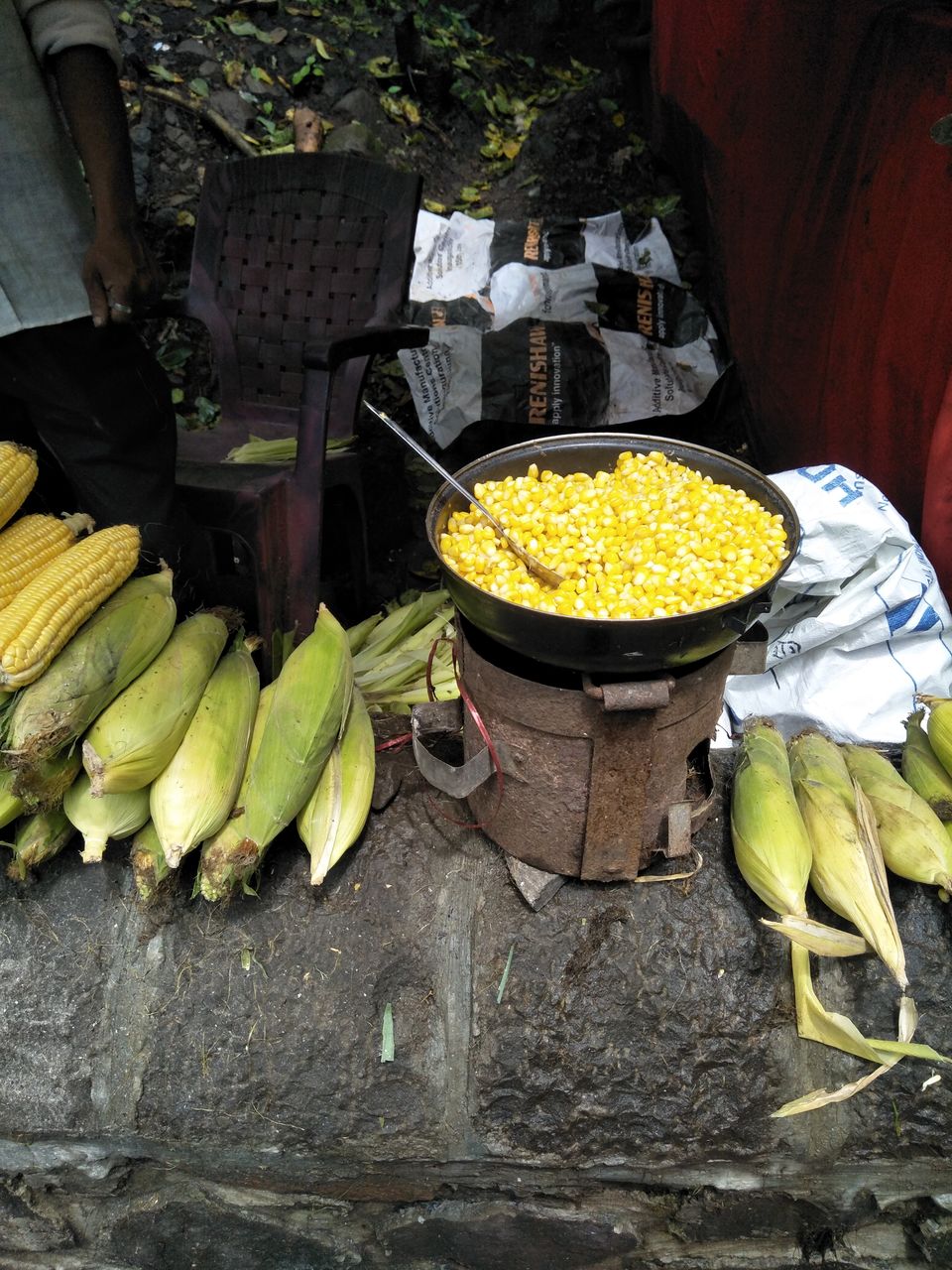 After reaching top we had a good time and even crowed started increasing so we enjoyed each and every moment over there, small ponds on the way, where the way was empty during summer was filled with ponds and water started flowing and making there own way, flora and fauna i really don't want to come back but any how i came back, i was very thankful that we reached on time, we successfully completed our journey and returned back with the slogan Shri Chatrapati Shivaji Maharaj Ki Jai!!!!