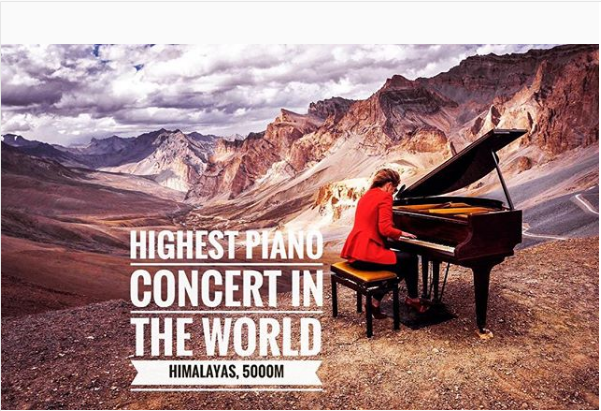 Setting a one of its kind record, a 41-year-old female musician performed the highest ever classical concert 5,000m up a Himalayan mountain pass. The lady filled the chilled air with her melodious music with a grand piano.
Accompanied by a team of mountain climbers, London based Evelina De Lain carried the grand piano up to the Singela Pass in the Himalayas. In her 90-minutes performance titled 'Concert in the Clouds', Lain performed Chopin's Nocturnes No. 2 in E flat major and No. 20 in C sharp minor.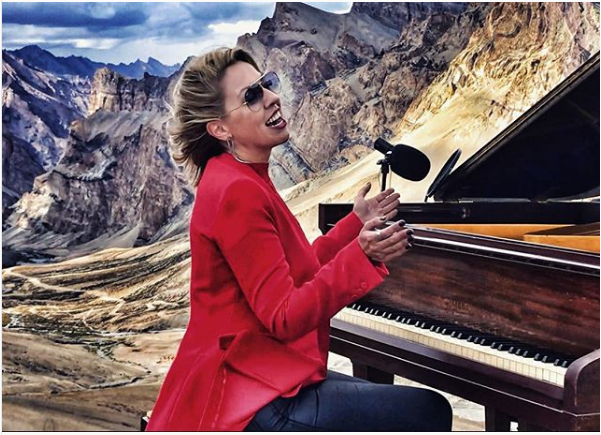 "I have performed compositions from my album 'Soul Journey' as well as a few of my favorite Chopin pieces," Evelina shared on Instagram.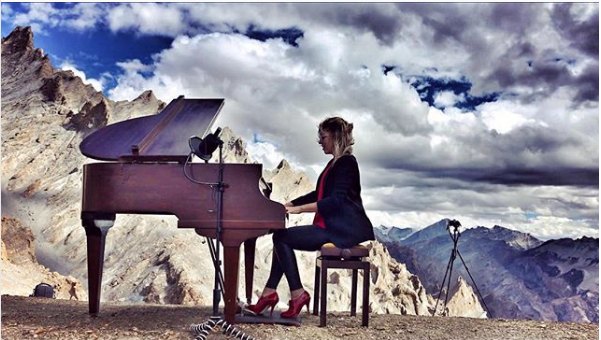 'Concert in the Clouds' was organised with intent to raise money for the Cystic Fibrosis Trust. The grand piano was donated to local college in Leh, Ladakh. "This project was organized by a truly inspirational spirit - Desmond Gentle of "Camden Piano Rescue" and supported by Baird's bank," she informed.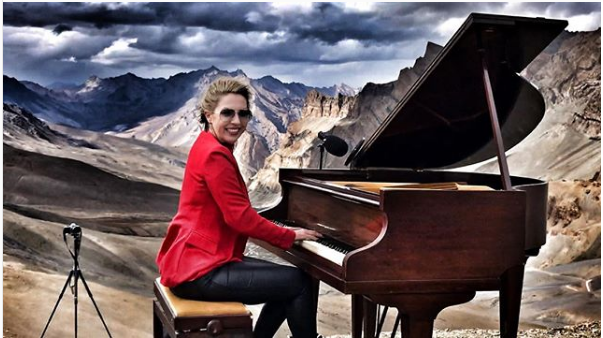 Through the concert, Evelina paid a tribute to her mother who she considers as 'best friend'. "I dedicated this concert in the clouds to my mum, my teacher, my producer, my best critic - Valentina Pronskaya, who I tragically lost last year. From age 5, my mum was my music teacher and mentor," she wrote.
Evelina had bought the piano from trip organiser Desmond Gentle after her mother's death in 2017. Evelina has been unstoppable since then.
"I would never in a million years ever think I'd play classical piano again let alone play the highest classical concert but I'm not one to shy away from a challenge," she said.
All images courtesy: Evelina De Lain Instagram.
Share your travel experiences with Tripoto community here.