'Muskuraiye Janaab, aap Lucknow mein hain,' speaks the slogan at every corner of this city! Lucknow – the city of Nawab's, is known for its tehzeeb, or in other words, its rich culture. Add to this a notable history, and an even note-worthy cuisine, and you have a destination that fulfills all your desires.
More than 30 lakh Indians call this city home, and it feels as though there's something in store for everyone – from the narrow lanes smelling of Galouti kebab's to beaming sun rays across the 18th century Imambara – you are likely to pass much of your weekend amidst immovable traffic, but with a short itinerary, you can witness the city's awe-inspiring architecture, mouth-watering Awadhi cuisine, and intricate chikankari boutiques – er, Lucknow – in 48 hours!
Arrive in Lucknow and check into your accommodation, preferably somewhere in Gomti Nagar or mid-city area. If you'd like to have a luxurious stay, then Fairfield by Marriott or Clarks Avadh are ideal. Begin your day with a heritage walk in the city that's known for its historical importance.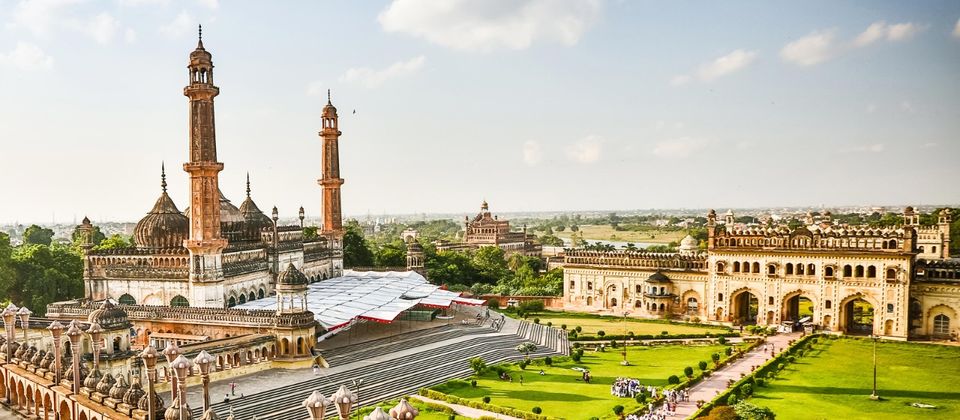 There's no better time to witness the bright light glistening through the 18th century Bara Imambara. Imambara is the grandest historical monument which means Shia Muslims' Shrine. The Imambara vicinity also houses Bhul Bhulaiya and the Asif Mosque which reflects the grandeur of this city. The main feature of this monument is that European Architecture or Iron has not been used anywhere. The interiors are sure to leave you spell-bound.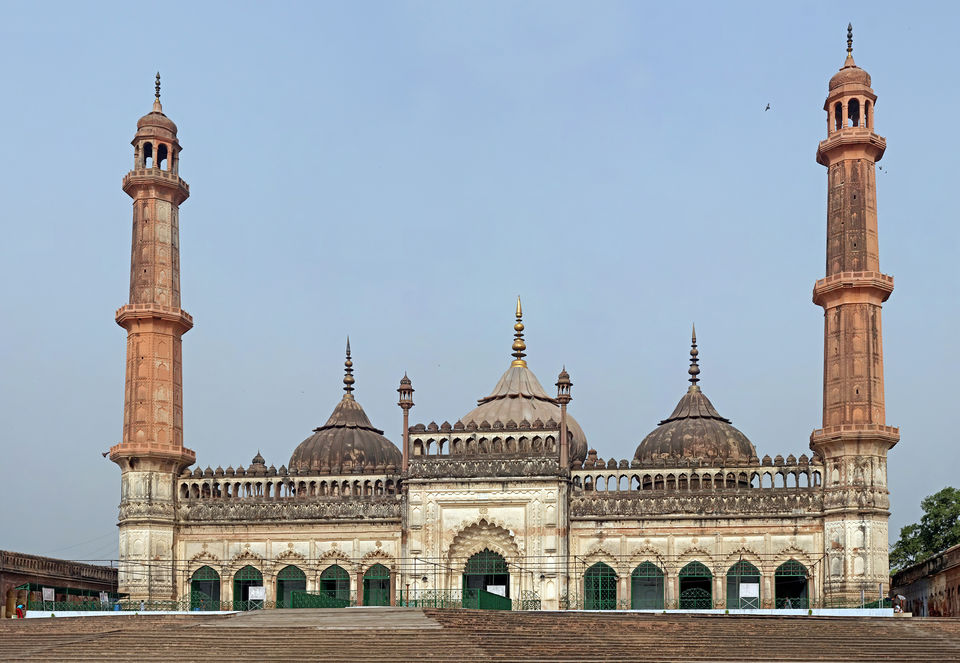 Constantia House
Formerly known as the Constantia House, this site is now known as La Martiniere College. This building is sited on a terraced location which was earlier a lake. The architecture of this building is a fine blend of multiple techniques of Italian Architecture. Strolling around the area for an hour or two is enough for you to lose yourself in the atmosphere of this splendid location.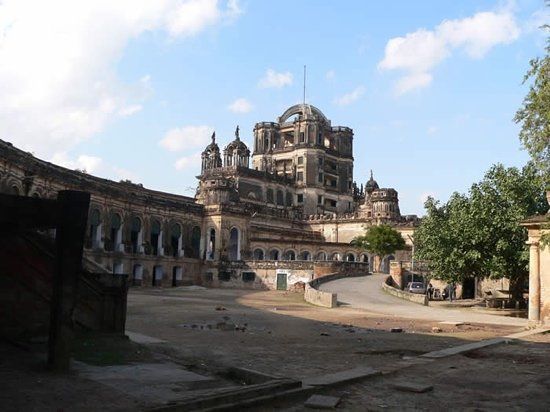 Street Food Indulgence at Chowk
When we talk about street food in Lucknow, certainly, Chowk is the first place anyone would think of. The Chowk area begins right from Gol Darwaza at one end and Akhbari Darwaza on the other end. Even though it's a short 500m stretch, it projects much of this city's history.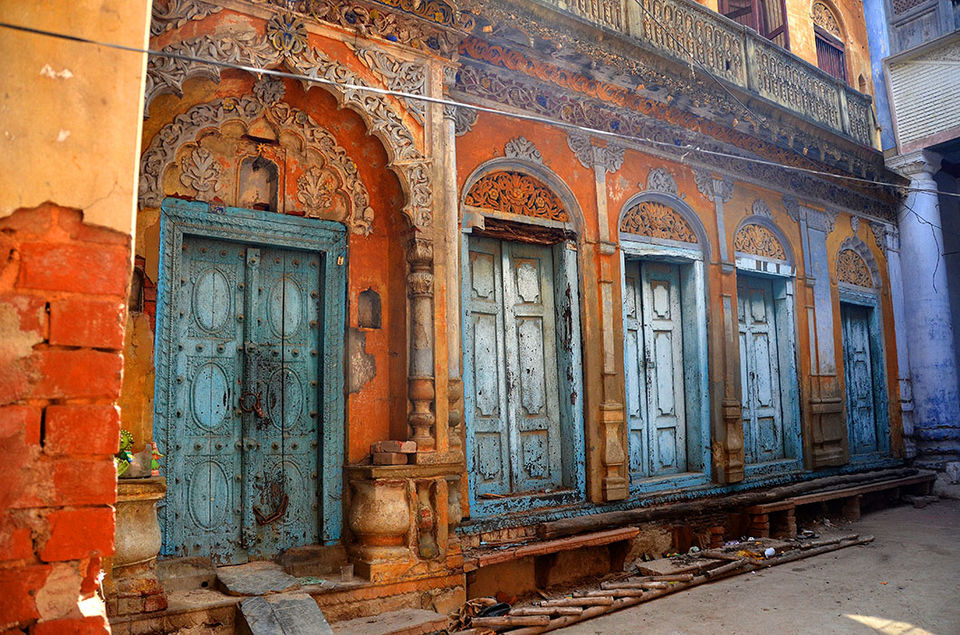 Lucknow is famous for all things Nawabi – including its authentic Awadhi food. Chowk is also referred to as 'Jannat' for non-vegetarians. Yes, I am talking about the world-famous 'Tunday Kebab.' Another very popular must-have food at Chowk is Nihari and Kulcha. What started off as a breakfast item for the locals has now become a culinary delight for everyone across the world. Besides this, you can take dig at the Lucknowi Biryani which is sure to impress you if you are a biryani lover. Two of the places where you can try Lucknowi Biryani are Lalla Biryani and Idris ki Biryani.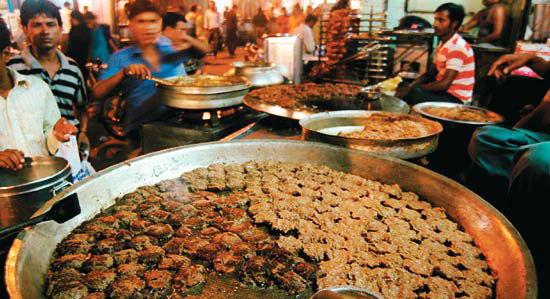 Calling all tea lover's out there! This tea stall is 50 years old and serves only 6 items, amongst which is everyone's favorite – chai! Known for is Kulhad chai, round samosas, and bun maska, this tea stall is flocked by thousands throughout the day and have had a majority coming back. There wouldn't be a better way to end your day with a hot cup of chai and crispy warm samosa's here.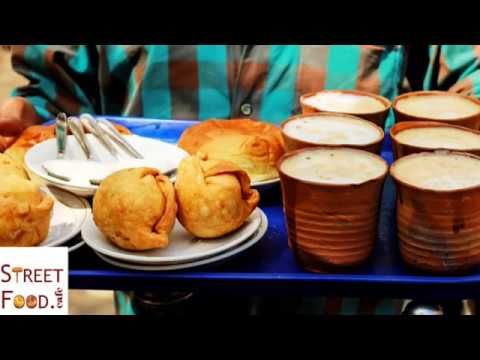 Breakfast at Net Ram's
Start your day by exploring the food culture in Lucknow. If you're looking for a place that serves authentic U.P breakfast, then Net Ram is your go-to place. Known for its khasta, kachori, and jalebi, the fresh flavours will make an immensely satisfying finish to your Lucknow trip! Since these items are strictly considered as breakfast items, they're available only till 10:00 AM. So ensure waking up on time and not letting your laziness take-over your breakfast plans.
If you are a complete shopaholic and wish to go on a shopping spree, Hazratganj is your go-to destination. The narrow lanes of Hazratganj and traditional Indian bazaar's projecting local handicrafts, jewelry, chikankari outfits, and handloom products are things you cannot miss seeing in Lucknow.
Besides this, there are also a lot of places to stop by for lunch; you can try the newly-opened Cherry Tree Café for sipping on to some iced tea along with a couple of light bites and pizzas to settle your hunger.
Lucknow's food culture comes alive in the evening, and there's nothing better than trying some street chaat in Hazratganj. To be precise, hop on to Shukla Chaat House which is the oldest chaat corners in the city, and I'm sure you won't be disappointed. The aloo tikki chaat and matar chaat smothered with sweet and spicy chutney is something you can afford to miss! Round off your evening with a plate of malai ki gilori at Ram Asrey in Chowk, a world-famous sweet shop that has been in the city since 1805.
Frequent Searches Leading To This Page:-
places to visit in lucknow for couples, places to visit in lucknow with girlfriend, 3 star hotels in lucknow, hotels near railway station lucknow