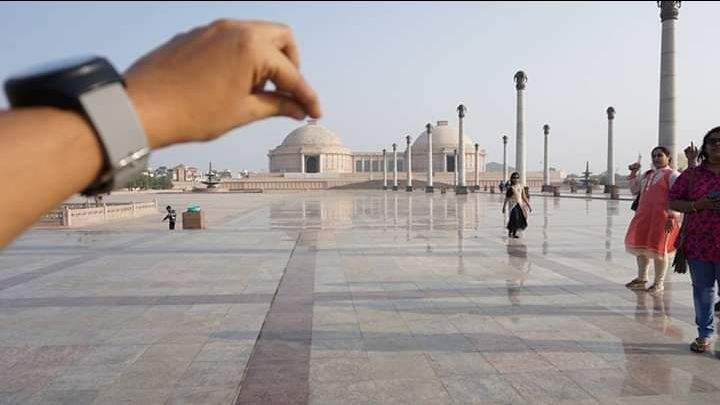 Lucknow is the capital city of the Indian state Uttar Pradesh. It is eleventh most populous city and twelfth most populus urban agglomeration of India.
Lucknow is also known as the "City of Nawabs" or the "City of Tehzeeb". It has been a city filled with varied cultures.
Its beautiful sprawling gardens, polite mannerisms, fine cuisine, music and poetry had found a patronage in the Shia Nawabs of the city who loved Persian.
The city has been given various other names too, such as The Constantinople of India, Shiraj-I-Hind and the Golden City of the East..
Lucknow city has to offer a unique feature to its travellers, which is perfect combination of its rich traditions and the grow of modern mannerisms.
Lucknow city offers a variety of cuisine to the travellers. Lucknow is famous for it's Mughlai Khana. Dastarkhwan is one of the famous restaurants in Lucknow. If you are planning to visit Lucknow then don't forget to visit Dastarkhwan. Dastarkhwan has various types of Kebabs, Biryanis and other sweet dishes. Other than restaurants you can also feel the rich foods from the street stalls. Other than rich mughlai food, Lucknow offers a variety of sweet dishes, like Badam Soanpapri, Firni, Badam Kheer, Makhan Malai, Gulabi Chai and Shahi Tukda.
Lucknow is not only a travel destination for foodies but also for architect lovers. Many historic places are there to visit. Bara-Imambara is one of the historical architectural site. Bara-Imambara is famous for the Bhulbhulaiya. It is believed that in the reign of Asaf-ud-Daubi. Construction of Bara-Imambara started in 1784 and it 7 years to complete it. Bara-Imambara has many historical stories. Asaf-ud-Daubi planned to construct Bara-Imambara to provide employment to the people in his reign. He used to destroy the Imambara so that the working people can stay employed.
Apart from Bara-Imambara Lucknow has Chota-Imambara, Hati park and many more places.