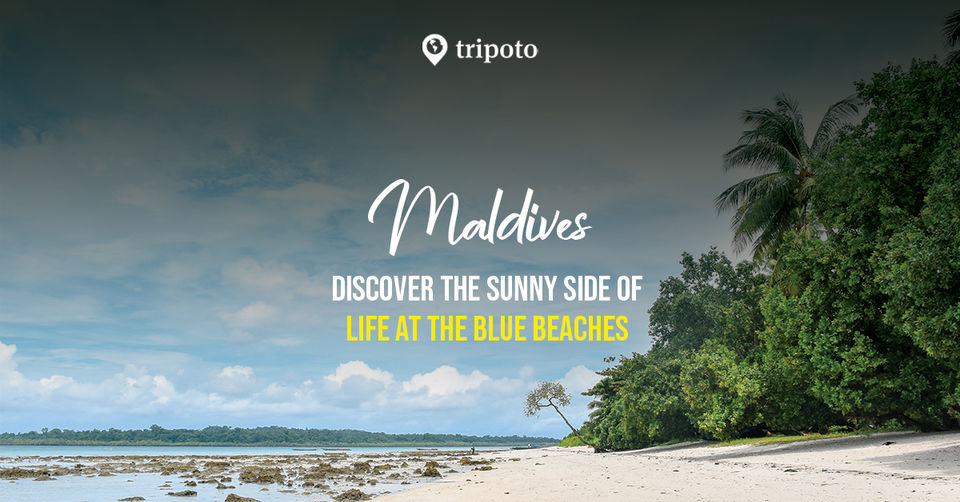 If gorgeous views and scenic sunsets are what make perfect holidays for you, then Maldives honeymoon packages are ideal for your first couple trip. An alluring mix of beauty and serenity, the Maldives is a rejuvenating destination. The Maldives comprises 1200 islands out of which only 200 are habitable. You can snorkel, trek or enjoy a series of water sports when exploring the Maldives. The best thing about most Maldives honeymoon packages is that you can enjoy a tailor-made itinerary depending on your travel interests. Whether you want to enjoy a trip full of activities, want to explore the local culture or just settle on a beach, the Maldives ensures you have an incredible experience.
Luxury travellers can expect an exceptional trip since most Maldives honeymoon packages include accommodation in a sprawling, lavish resort. Replete with a spa, indoor restaurants and health facilities, resorts in the Maldives are perfect examples of luxury amidst beauty. If you are wondering how much does a honeymoon in Maldives cost, it will cost between Rs.1,50,000 and Rs.5,50,000, depending on your itinerary.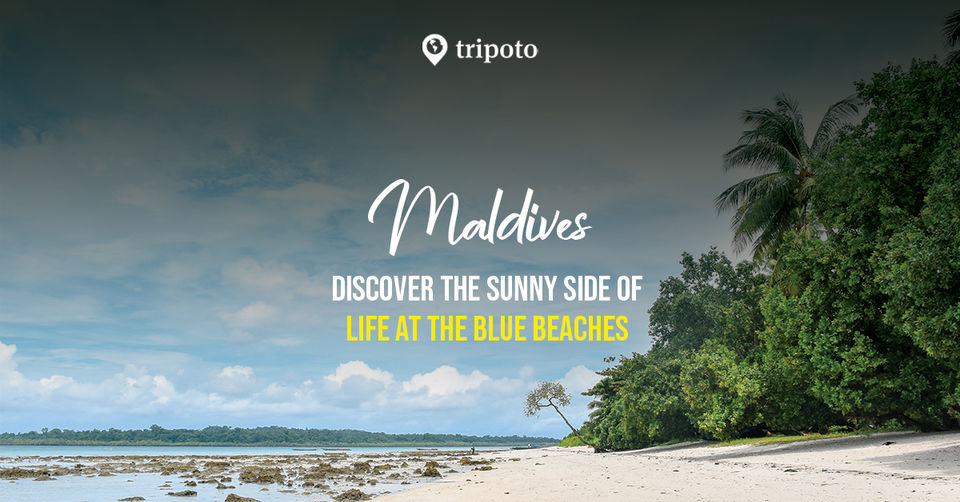 Top attractions in the Maldives
When you select your Maldives tourism honeymoon packages from India, you can expect an enthralling mix of adventure and beauty. Here are a few places and activities that you should include when you book your Maldives honeymoon packages all inclusive from India.
Male
You shouldn't miss exploring the world's smallest national capital when booking your Maldives honeymoon package. Male offers you a peek into the culture, heritage and local cuisine of the Maldives. You can explore an array of local restaurants, complete your shopping list and plan your diving tours from the main city.
Hulhumale
The most striking feature about Hulhumale is its pristine beauty. The island has a strict no littering policy and you'll be taken in by the lush greenery, clean beach and a plethora of activities. The island is located on the way to the airport so it's best to stop here immediately after you arrive or just before you leave.
Banana Reef
Banana Reef should be among the top places to visit when you book your Maldives honeymoon package. The oldest reef in the Maldives, it's known for stunning coral growth, gorgeous views and an astonishing variety of marine life. Sightings of sharks, barracudas and groupers are a common occurrence in most dives as is the awe-inspiring beauty. If you want to include diving in your Maldives honeymoon package, ensure that you book through a reputed travel agency.
Maldives weather and the best time to visit
The best time to visit the Maldives is between December and March when days are pleasant and nights are ideal for romantic dinners and walks on the beach. You can enjoy hassle-free sightseeing tours without rain and include diving, snorkelling, island hopping in your itinerary when planning Maldives honeymoon packages during this time.
How to reach the Maldives
Male airport is the main airport in the Maldives. If you book one of our Maldives tourism honeymoon packages from India, you can expect a smooth travel experience. The travel time between India and Maldives is seven to ten hours depending on the layovers. From the airport, you can either reach your resort in a chartered flight or hire a boat. Since the airport is on a separate island, it's best to include travel cost in your Maldives honeymoon package.
The Maldives for couples
The Maldives tops the list for most couples planning their honeymoon and for good reason. The spectacular beauty, variety of activities, warm culture and serenity all come together to give couples an experience they won't easily forget. It's best to book your Maldives tour package according to the time you have and your budget. Since the Maldives is an expensive destination, it's best to make your booking in advance.
Couples prefer the archipelago of the Maldives because it takes one away from the chaos of cities and offers myriad experiences that they can cherish for a lifetime. Private yacht dinners, tailor-made spa sessions, diving tours and snorkelling are a few activities that can be part of your Maldives tour package.