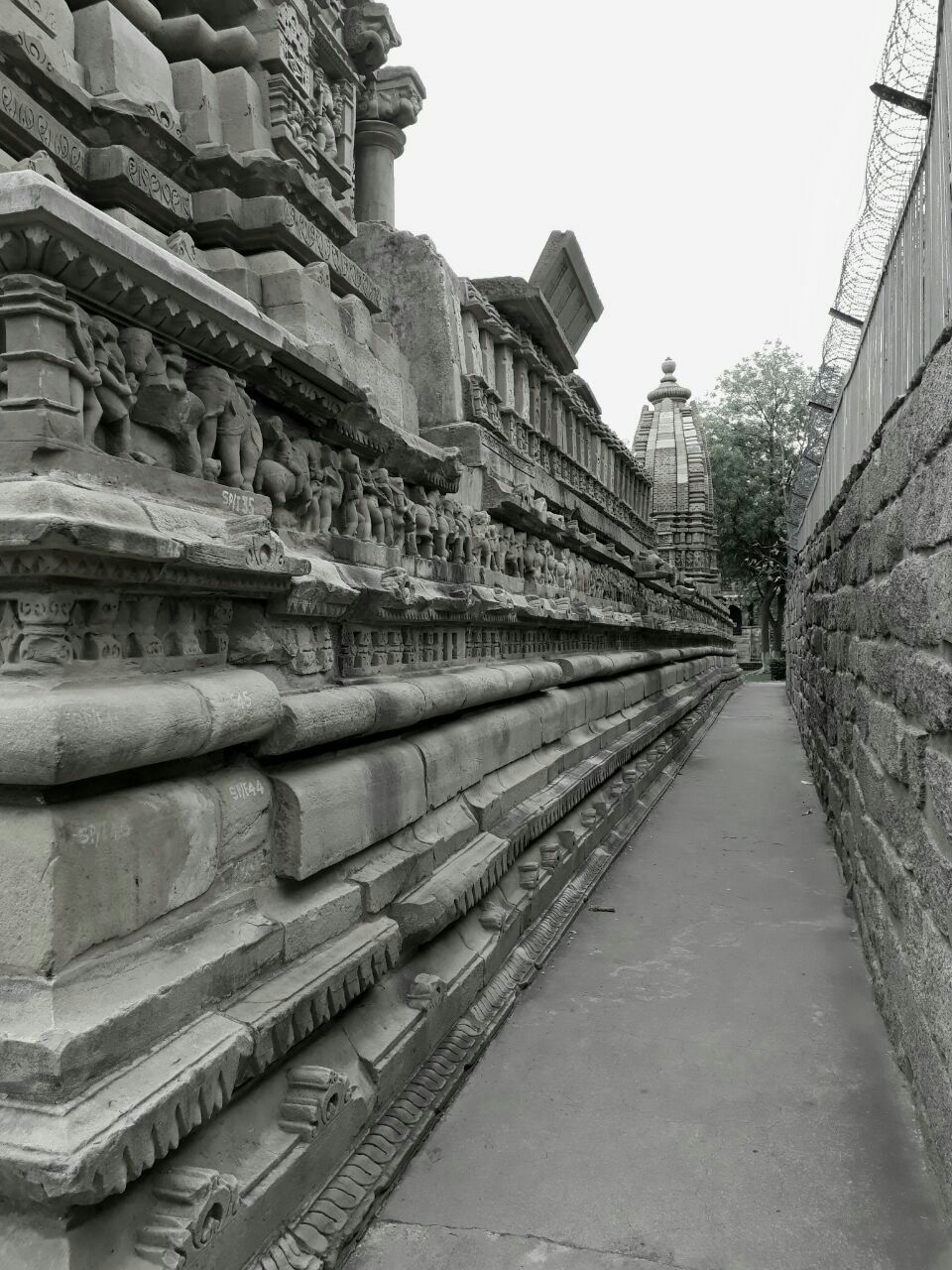 My story from Lunch Table to Khajuraho
I was discussing with my office colleague about my Solo trip to Khajuraho & she showed some interest as this place was in her bucket list too, as she not been on such trips before she wanted experience. I was dreaming about this place from quite a while, finally the day came.
Khajuraho, it's a small town in Madhya Pradesh, summing up images of timeless beauty and serenity. This UNESCO World Heritage Site is known to attract tourists from all over the world who come looking for India's rich past and traditional legacies. Indeed, strolling down the corridors of these temples is a completely enchanting experience. In one of the par-chary the king was asked "Why we have women sculptures around the temple" the king proudly mentioned" Woman at any place increase the beauty, brings balance, peace and make certain place more pure and assertive".
These temples were the best examples of Civil structures from past, made from sand stone, In Perfect shape, placed uniquely to form stories.
It's a small town with a diameter of 7Km each side, but full of surprises. I like small towns but looking at the minimum level of facilities provided by Govt. I always feel taking extra caution.
Utter Sampark Kranti goes till Mahoba and the last 4 coach changes and goes to Khajuraho directly. So, don't get confuse if you are not able to see Khajuraho as last station. This train is quite comfortable.
Train was delayed by an hour but we woke up early and could see a running movie out of the window. It was all because of April I guess. Seemed a small town with some greenery and very less population. Our driver was on time and picked us from the station. Hotel was about 6 km from the station.
On the way I could only see small house with declined roofs very less house of cements, lot of animals specially cow, Buffalos and Goats. I could not see any hospital on my way but all the luxury hotel properties were around including Oboroi, Taj and Clarks inn etc, the city is full of home stays which gives you the best view of the temples and offer you homemade food, I wanted to opt for a homestay but looking at my partner's comfort choose to stay in hotel.
We started our day after dropping our stuff in the hotel and took some rest and headed towards the eastern group of Temples – A large vicinity comprises of some amazing piece of work. All temples were standing so beautifully and proudly carrying rich history of India.
As there are couple of temples you can't really decide which side to go first. We didn't opt for a guide as thigs were quite easy to understand and I have read about the temples. Our Today's agenda was to visit The Western Group of Temples, Eastern Group of Temples, Kandariya Mahadeo Temple, Lakshmana Temple, Matan Eshwar Temple, Adinatha Temple.
It's hard to distinguish between the temples you will feel all one kinds but every temple has its own history. The beautiful sculptures on the temple walls few tell a wedding story, some are full of love series, some are sad and some notorious.
The evening Sound and light show will take you back in history and the mesmerising voice of Mr. Bachchan will bring the ancient era back for you. Do stargazing sitting in the lawn. An hour show runs in Hindi and English both. It's well organised, Sound was clear, Limited seats, amazing music, magic lights no matter how much I talk it will be not be enough. I was speechless after the show.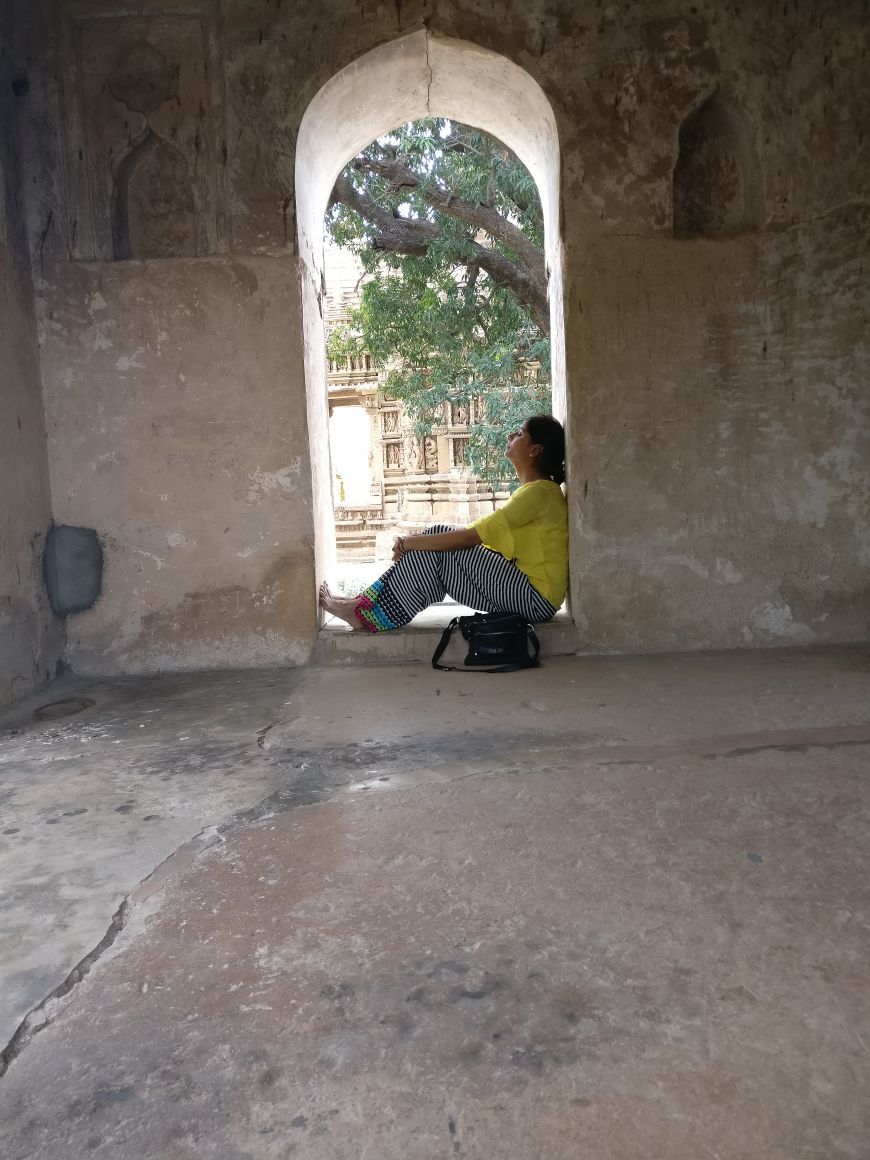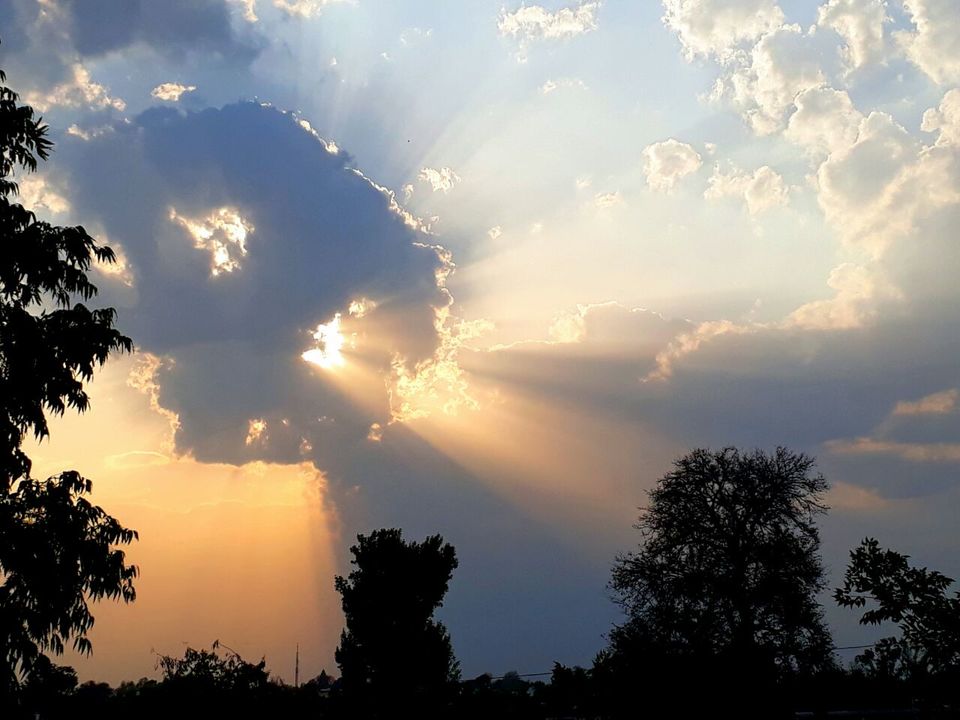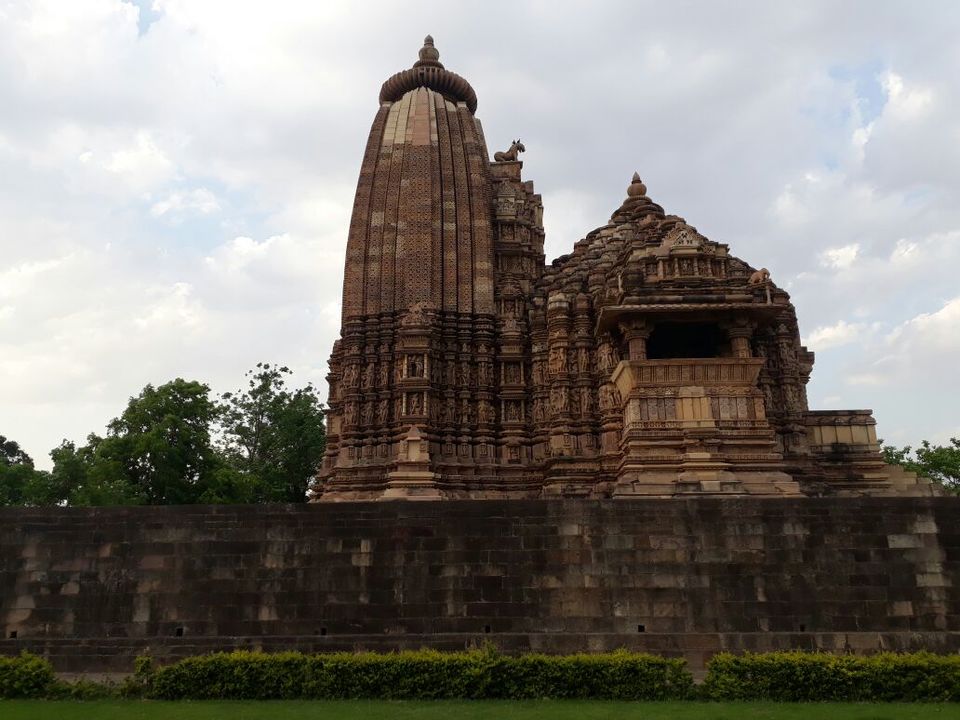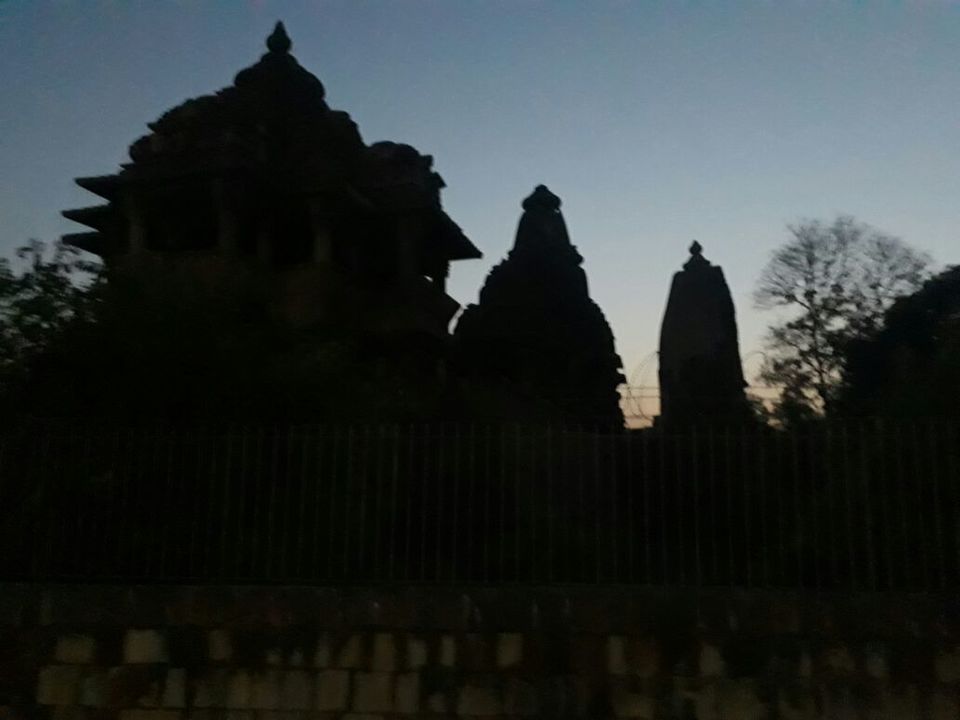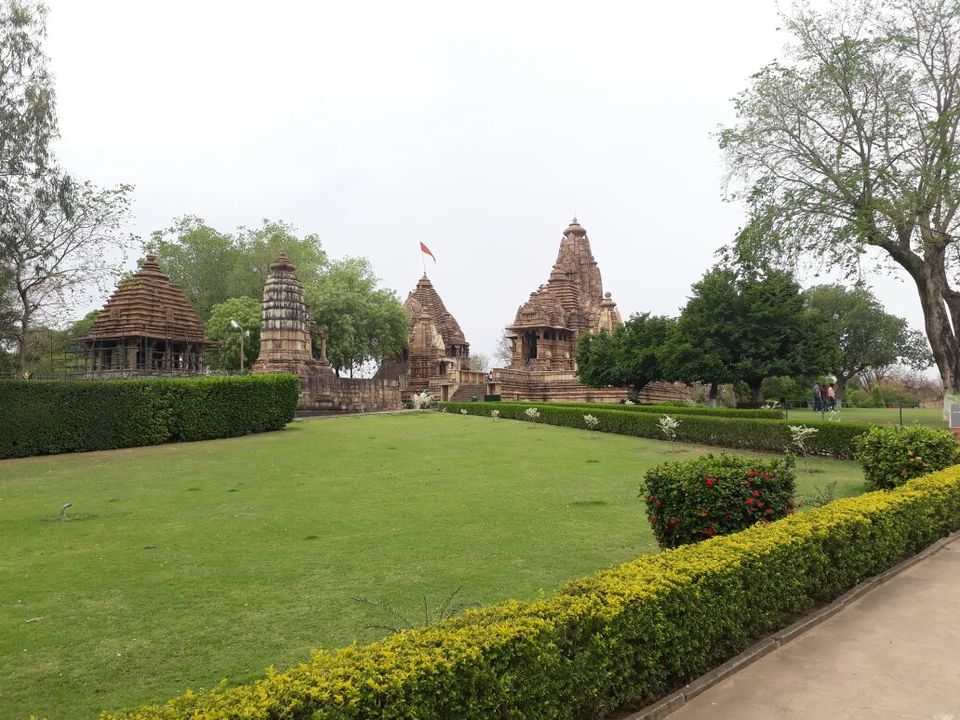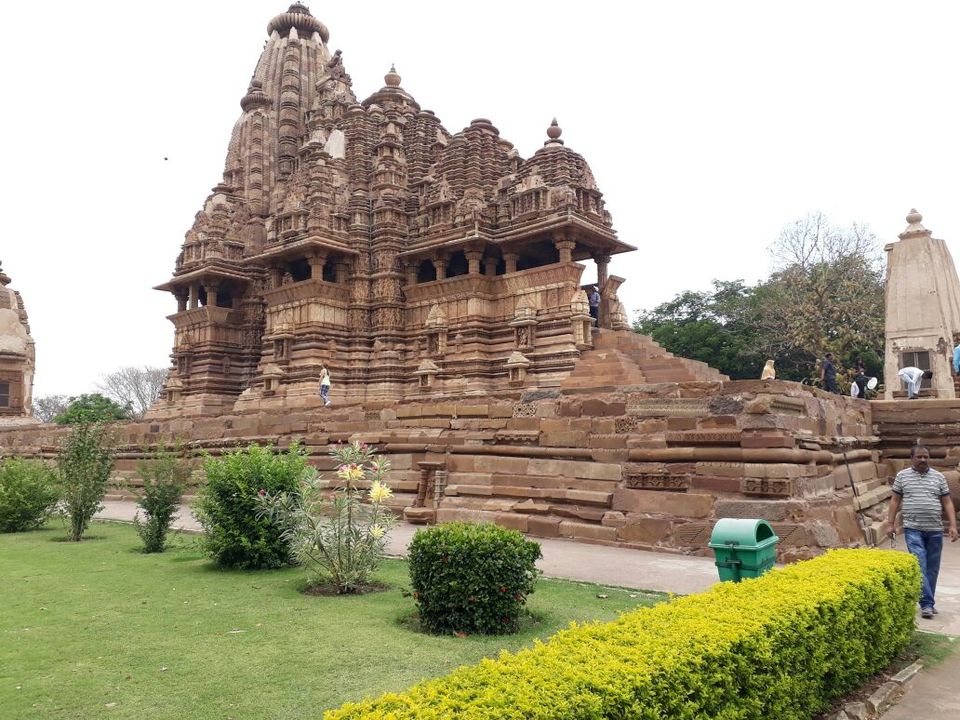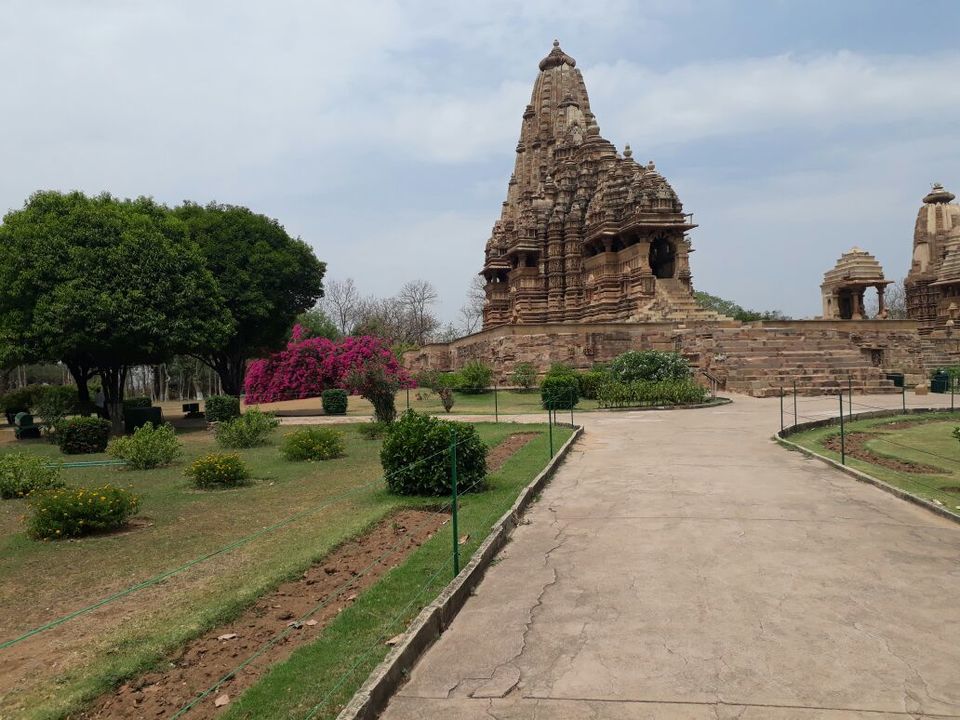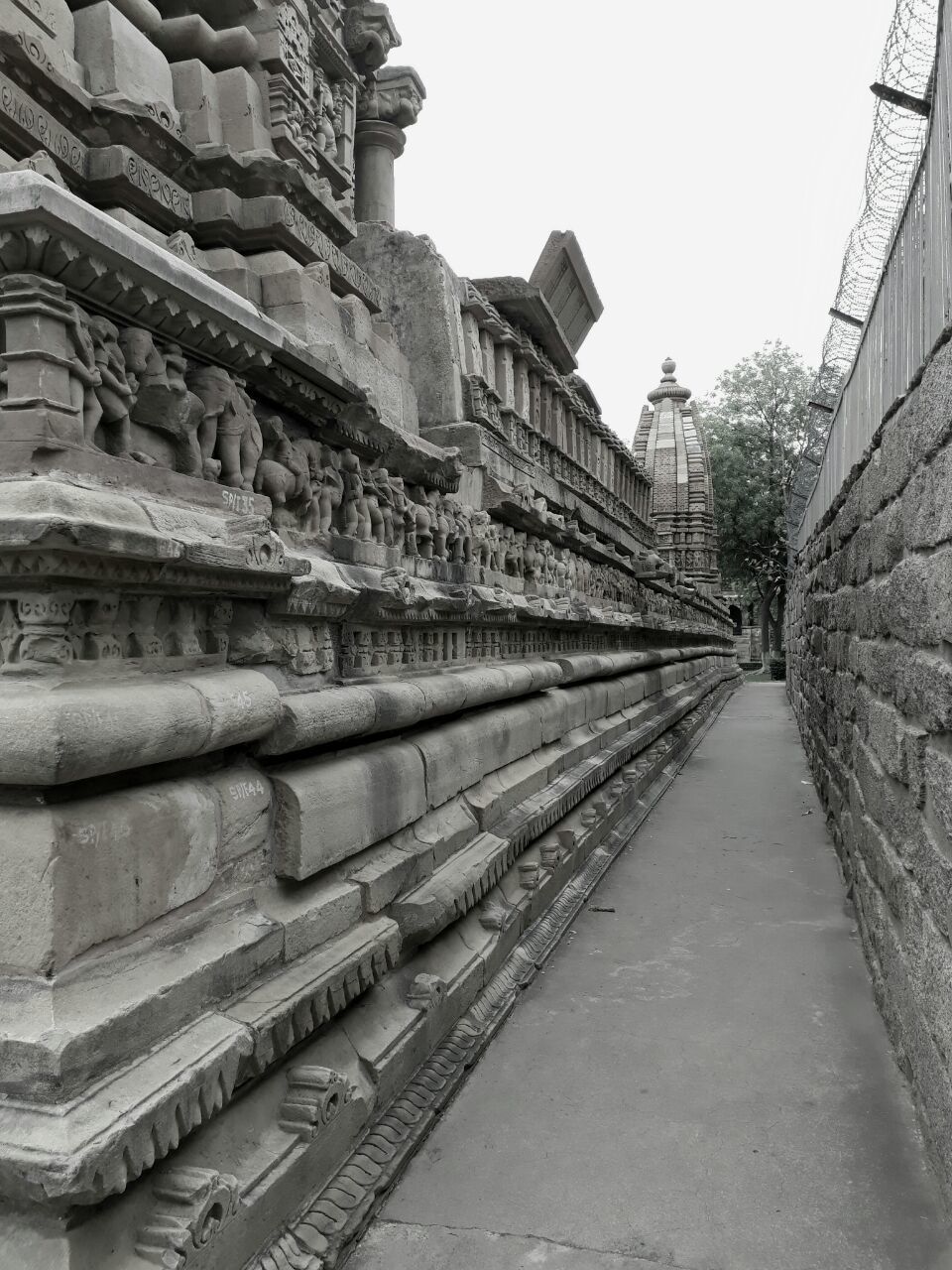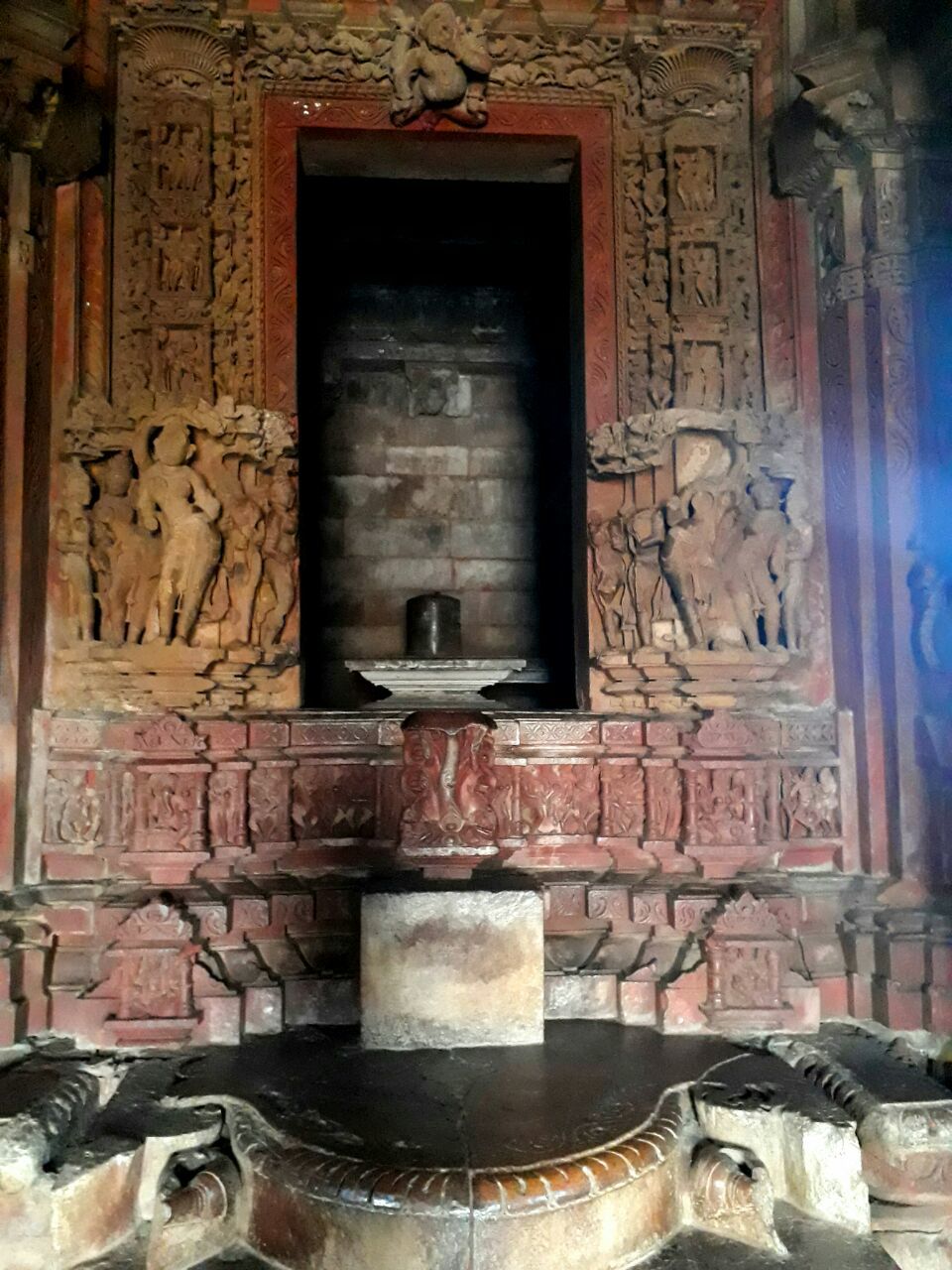 This was the most awaited part of the trip we got picked at 0500am from the hotel for safari. Panna national park starts on the bank of Ken River Situated in the Vindhya Hills, It has many waterfalls, brooks and exotic wildlife attractions Mostly water falls on our way were already dried. Panna national park is third largest safari park in India .It gives you an amazing view of the Jungle the safari lasted for 4 hours almost, for initial three hours the weather was amazing, We were lucky enough to feel that amazing weather in the month of April , it was dazzling and the breeze were cool , pure, The Jungle is full of life with Birds, Sambhar Deer , Vultures and other animals , We heard from the guide that there is only two lions in the Jungle which was spread almost in 300Km , he also mentioned only 20% of the national park is opened and humans are allowed to do safari.
There is a huge River in between the park which itself is an attraction. You can enjoy boat rides, stunning forests view.
I was very curious to see the King of Jungle for almost three hours I expected him to be around as there were many prey, I lost my hope when we were returning from the safari, in the last few minutes we saw a cub it was only for a fraction of second, He came near to small pond, must be drinking water. So, he tilted his head a bit came out of the water and disappeared because of the amount of noise people around made. We still waited for almost 30mins and then called of the safari.
We came back at the hotel around 1230 noon, the same day we had the evening train, few Museums and 2 temples were still left. So, we though to take rest and start the Journey again around 3:00pm. We visited tribal museum, Archaeological Museum Khajuraho, Handy craft museum. The last temple "Chatur bhuj Temple "and the sun set was the best part of the evening – a standalone temple with highest elevation in Khajuraho that you can see Eastern Group of temples from there. We spent last few mins there headed for Railways station.
The amaze part of this trip was, we were never short of time we had food in almost in all the restaurants listed in my paper, we took rest in the afternoons to ensure we don't get hit by the heat, Spent good amount of time at all the places without rush.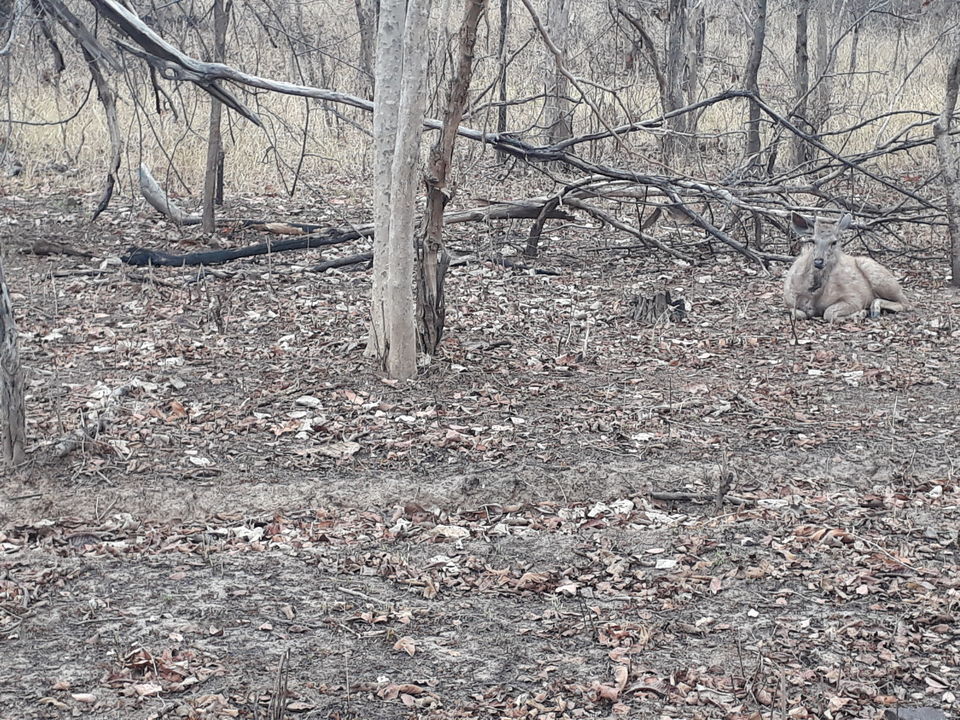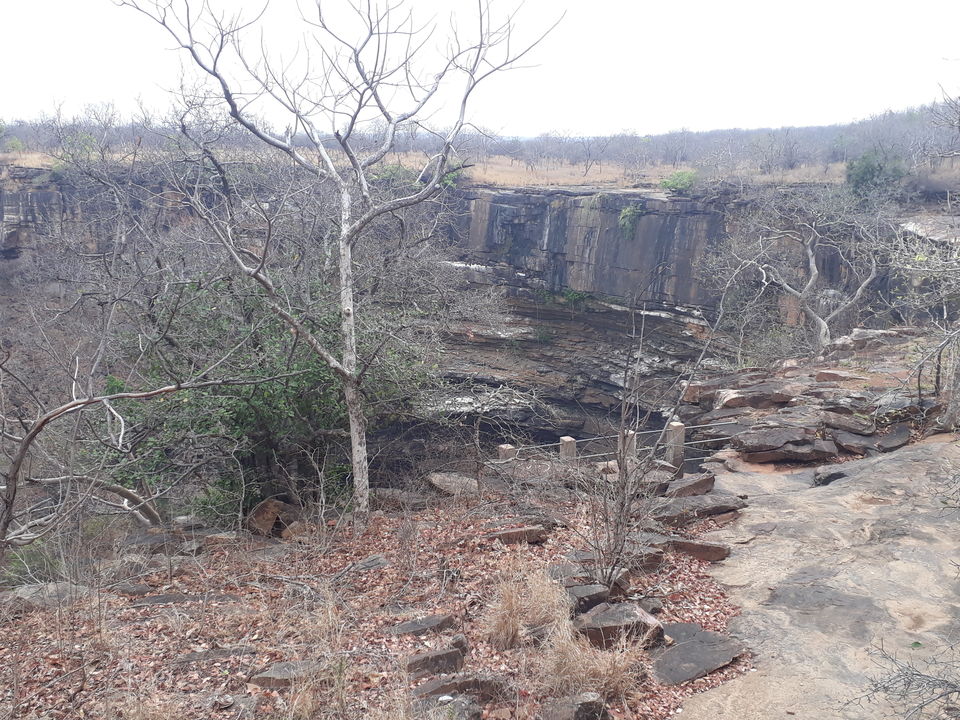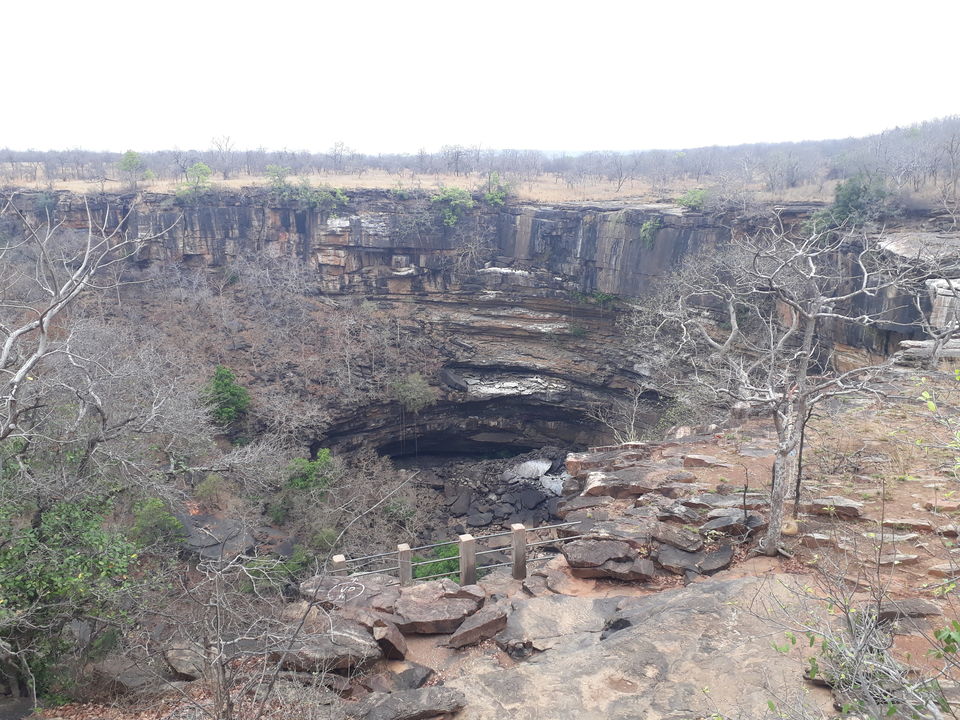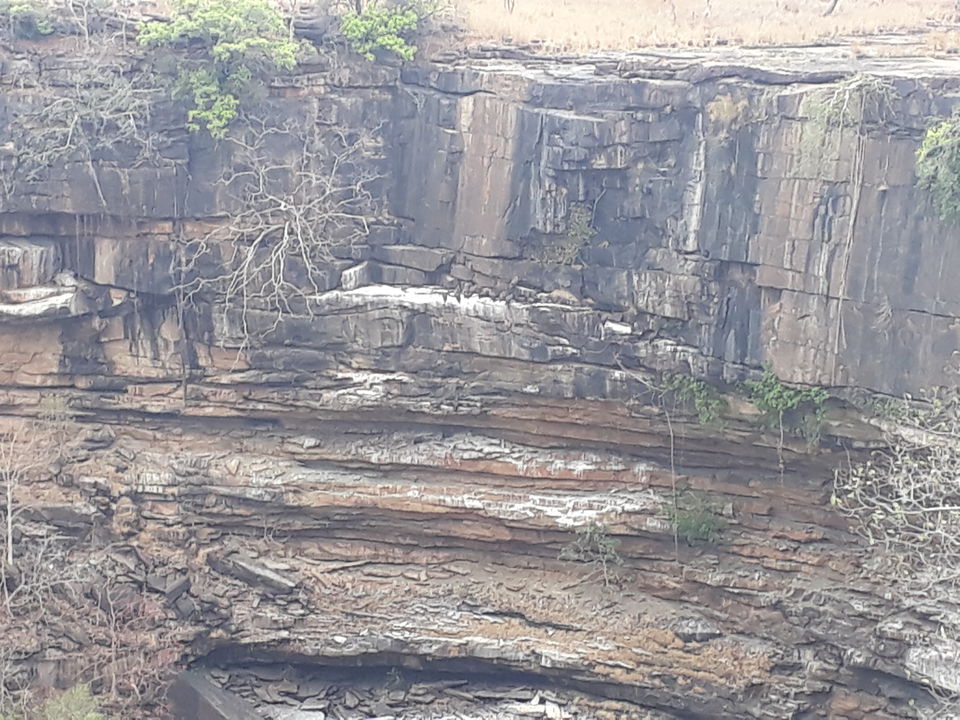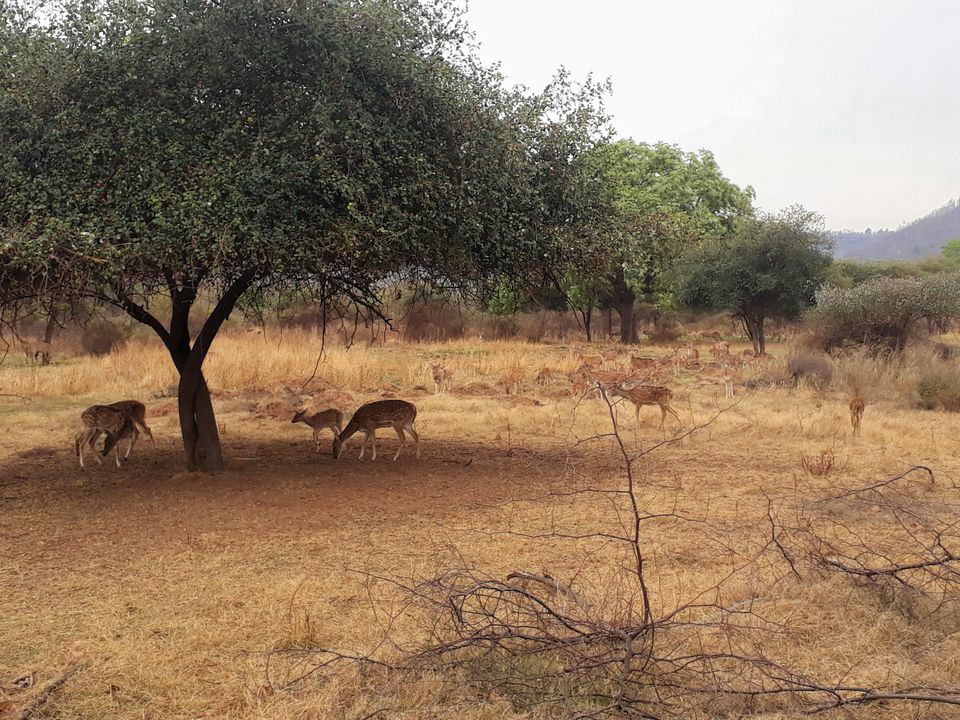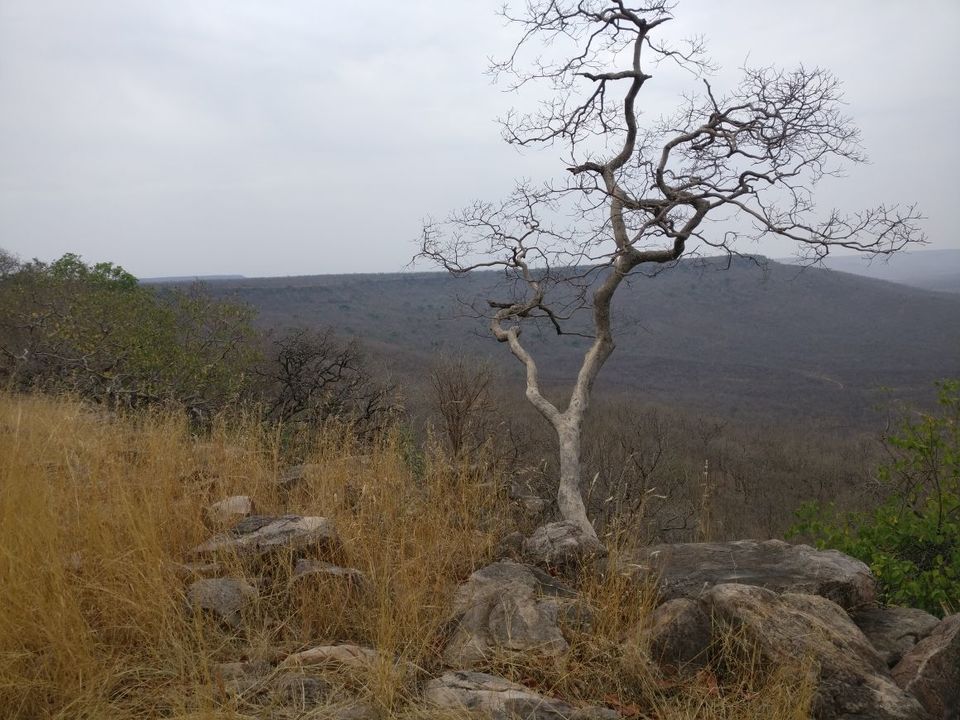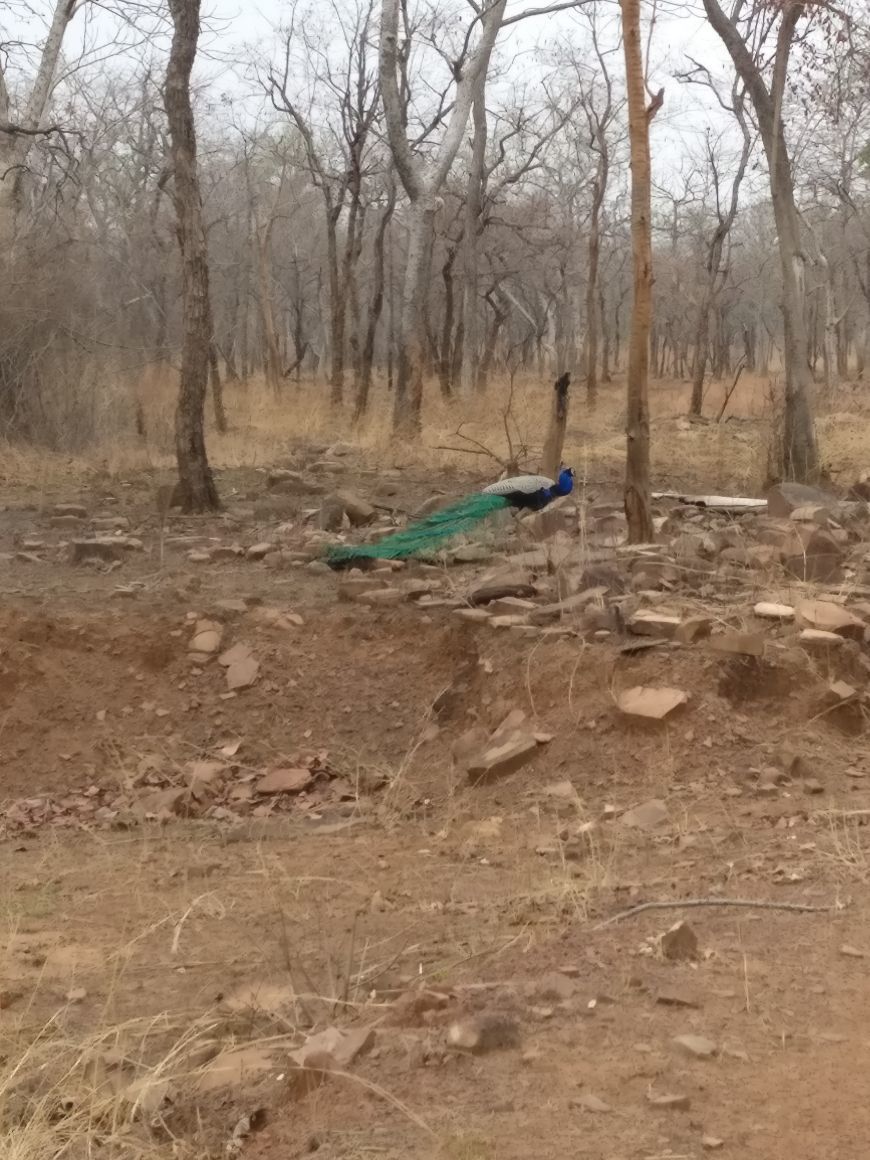 o Mediterraneo: We had lunch there, it's quite expensive restaurant with variety of Italian food, my read knowledge and rating of the restaurant could not stop me to eat there.
o Raja Café: A roof top restaurant just opposite to the Eastern Group of temples give you amazing view and the sound of light show in the evening is like cherry on the ice cream.
o Indiana Restaurant: Cheap and best, we got our train dinner packed and had evening snacks on the first day.
o Syan Heritage: A heritage property well maintained, rooms were clean food was toward the expensive side but it was testy, decent quality and quantity. We went in off season seems they were only cooking that fresh food for us yoyo.
I am glad to see such place . Its like dream come true .
Rainy season will come after few months you can plan you trip , go with your friends , Family or Solo this place will not disappoint you....
i will be writing about few of my trips soon , As soon as will get time ...
till then , keep exploring !
Frequent Searches Leading To This Page:-
khajuraho madhya pradesh india, khajuraho historical place, khajuraho visiting places, khajuraho tourist attractions, khajuraho temple in madhya pradesh