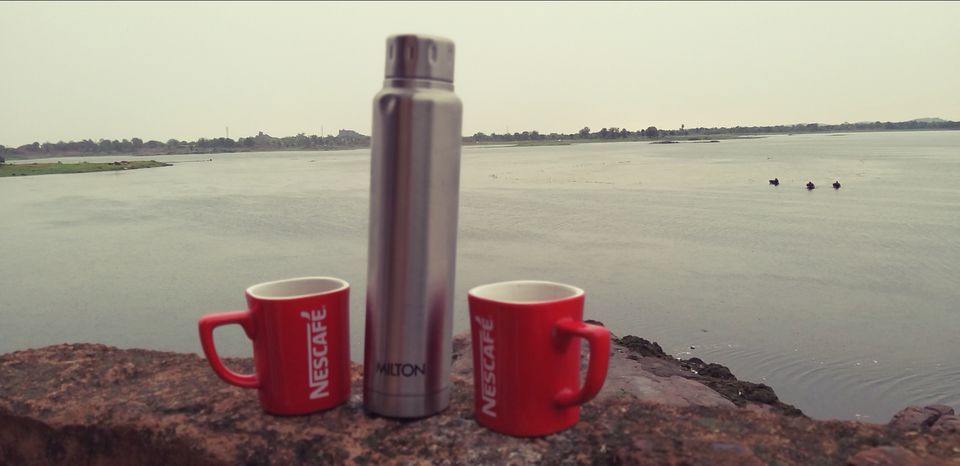 A Note on Barua Sagar Lake visit:
An artificial lake, that is also spelt often Barwa Sagar Tal, located 21km away from Jhansi adjoining by  MP Forest cover. This lake was erected 260 years ago and a dam built in 1694AD by Raja Udit Singh of Orchha.
Here we had interaction with local dwellers, one of them was Sh. Ram Bharose 70 years old, who described me the history in his own way and witnessed the plentiful changes geographically and historically during his life span and worried about the next generation which is unable to preserve the history, art and culture, that is, extincting day by day.
He is the caretaker of the horticulture, flora and fauna of the lake area and same has been leased after bidding annually from UP government. He described to me the process of extracting oil from Mahua nuts and also detailed how they sell or use this oil for their livelihood, that's physical characteristics are the same as Hydrogenated edible oil.
One can find here patches of trees ranging from Mangoes, Black Pulm, Mahua etc.
Negatives about Lake:
No direction signal, Signboard Find at your own using GPS and asking locals.
Poor conservation of lake and Fort, Local community participation is required.
Filthy water storage, One can easily find the Beer, Local wine, Soft drinks bottles, can, wrappers and huge algae on the bank of lake.