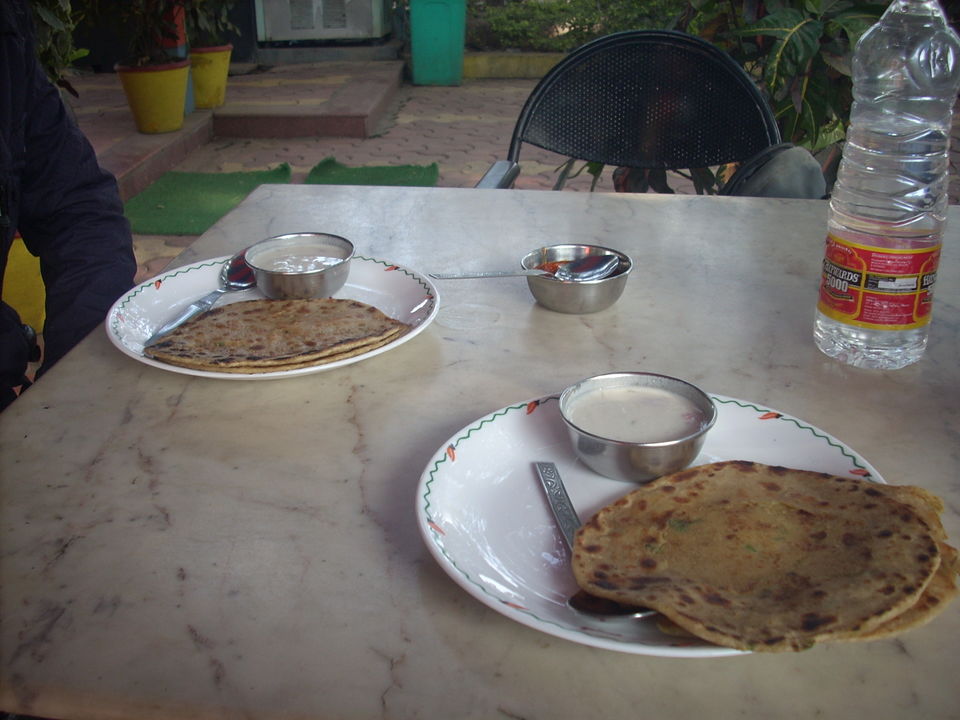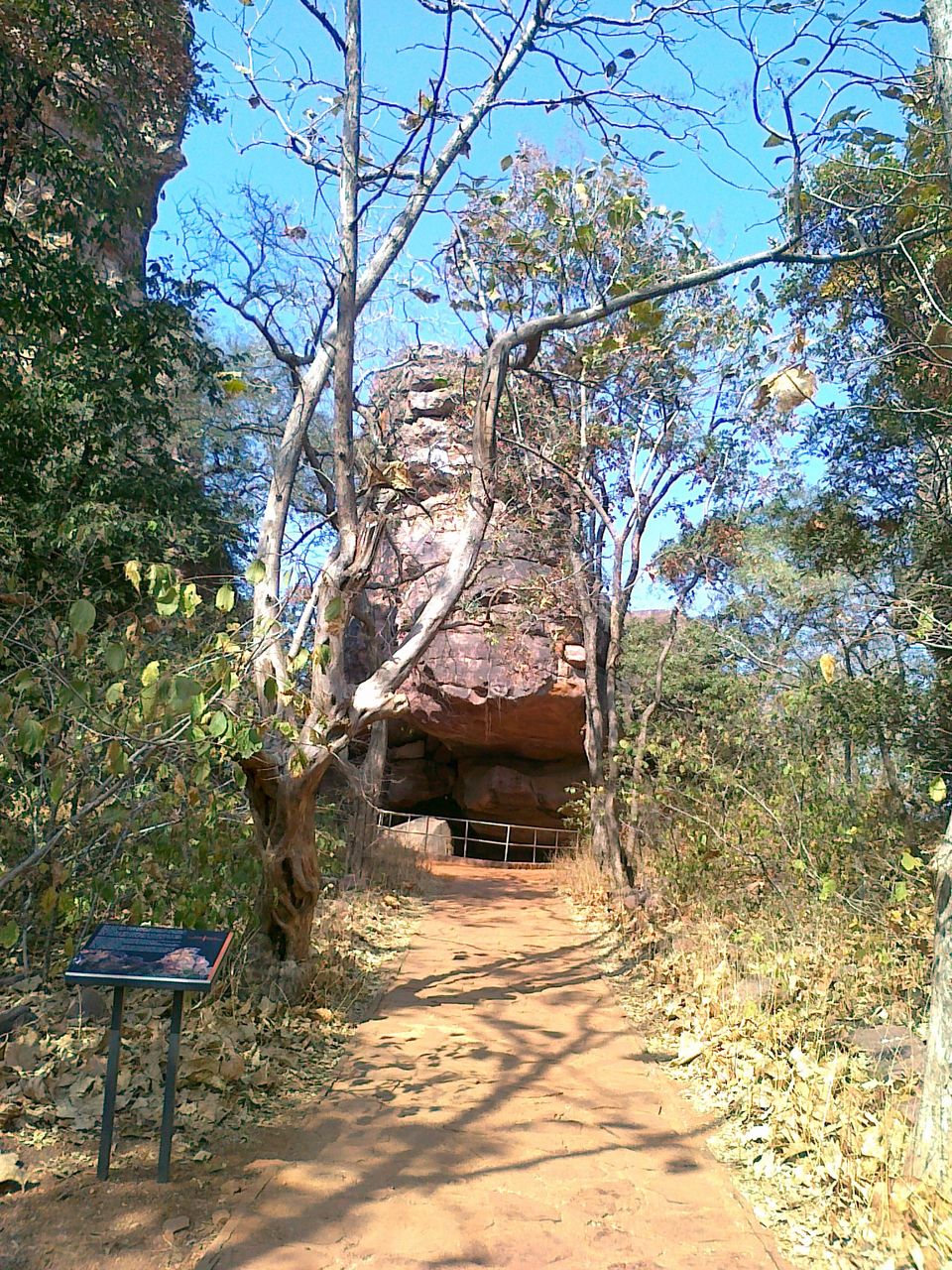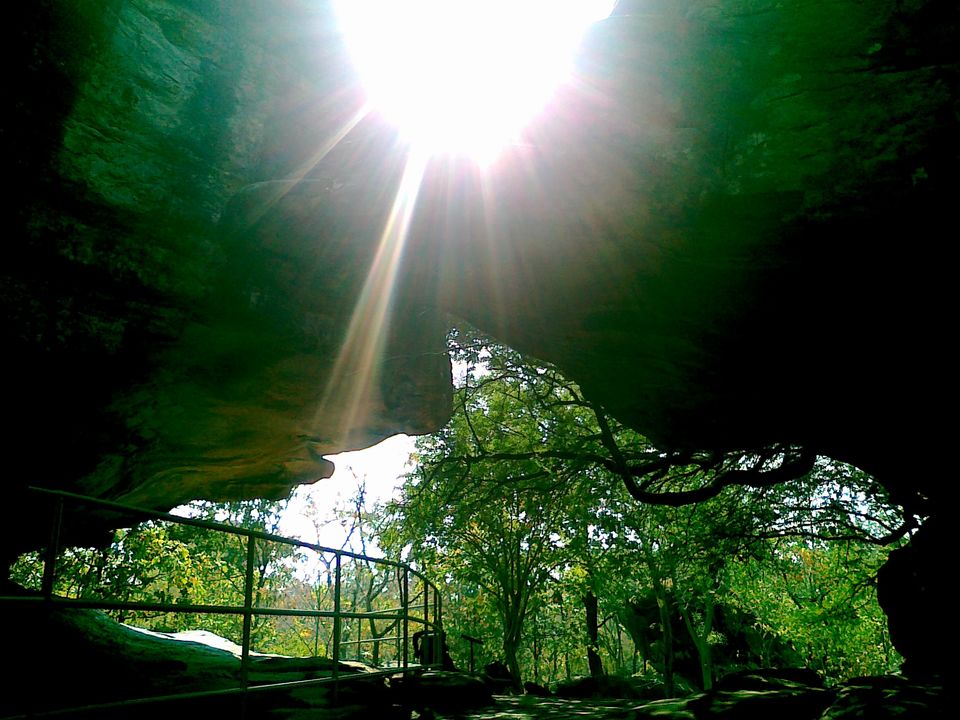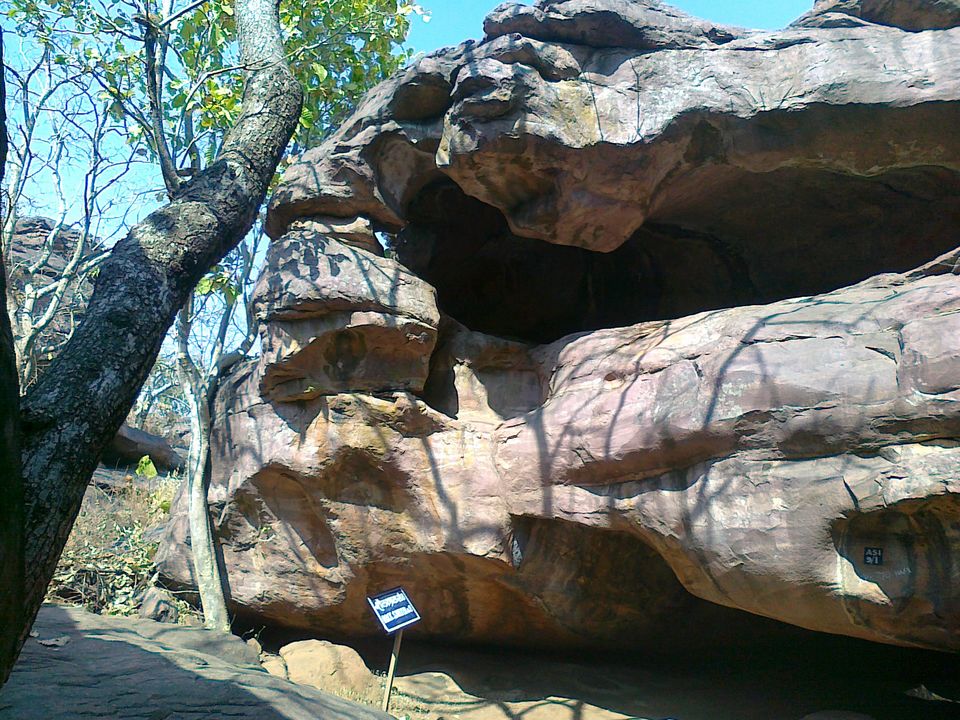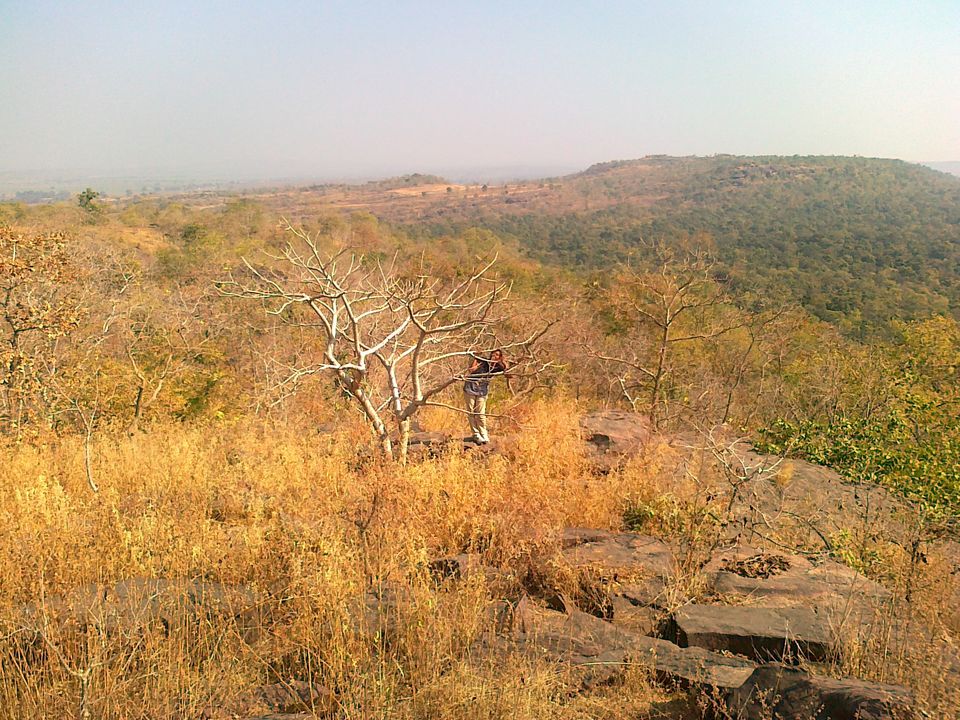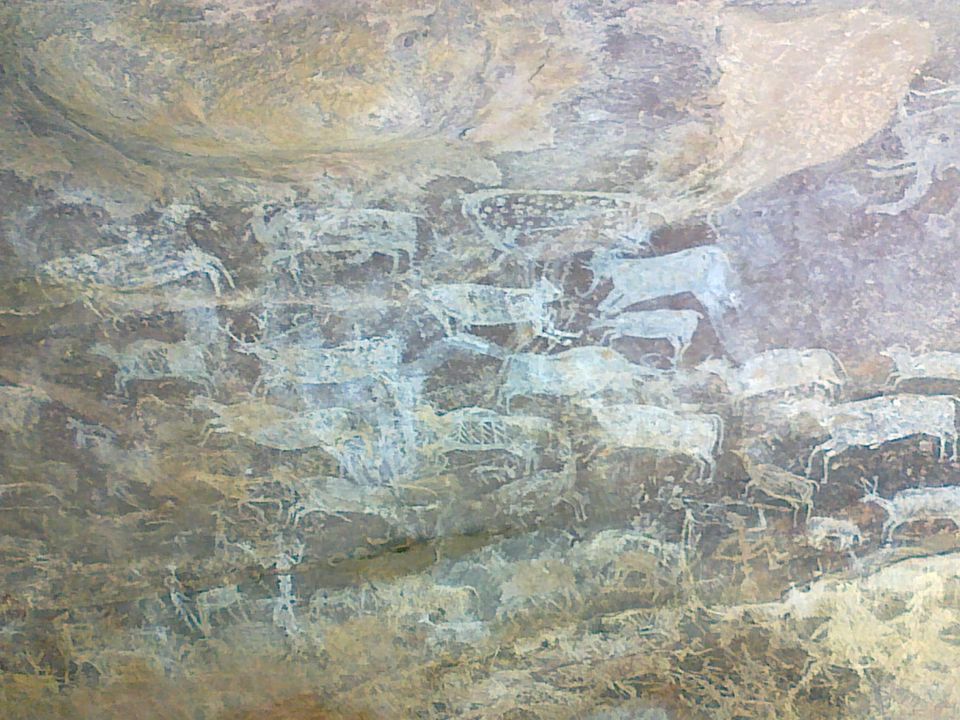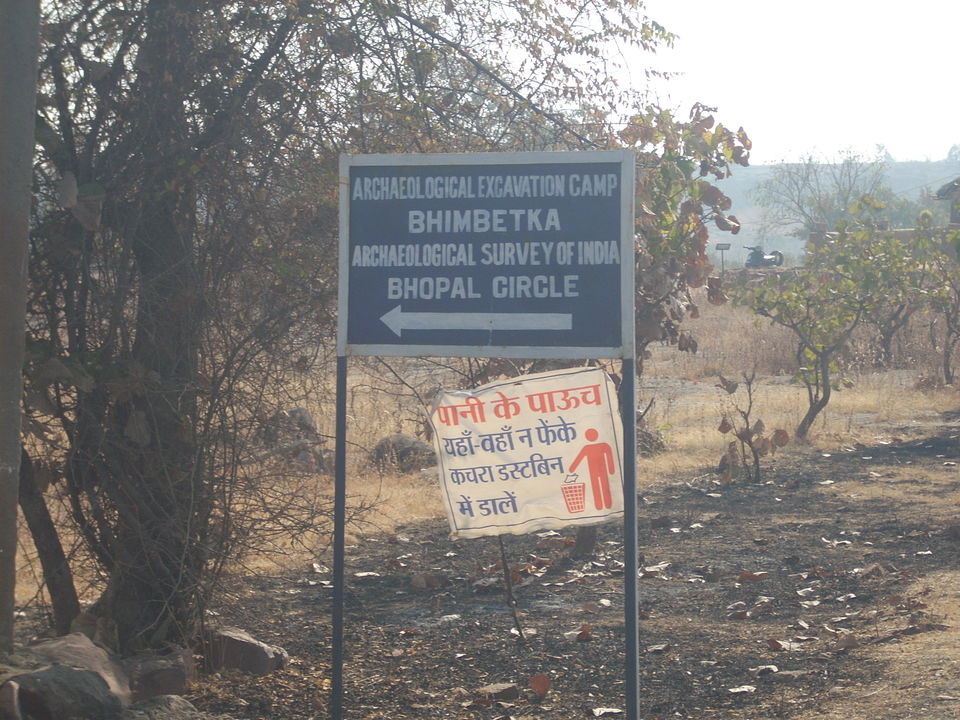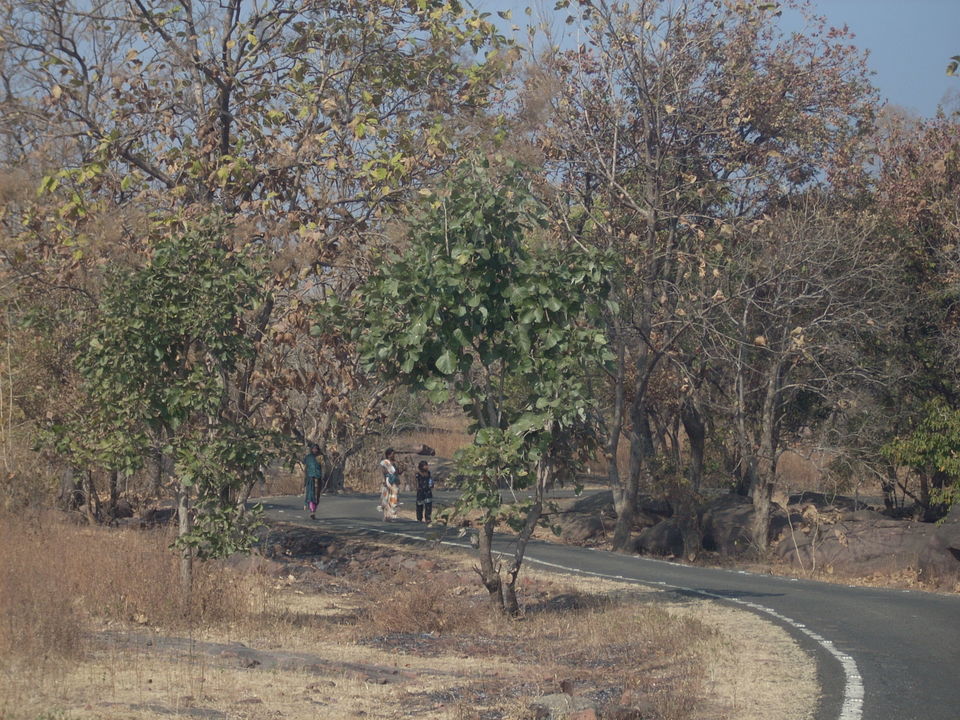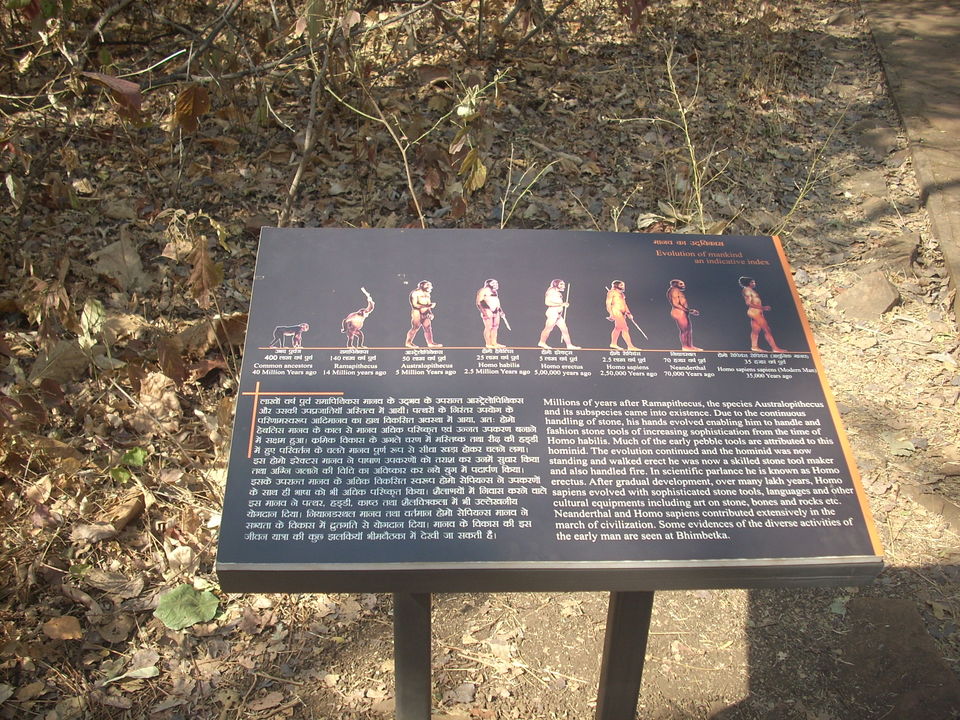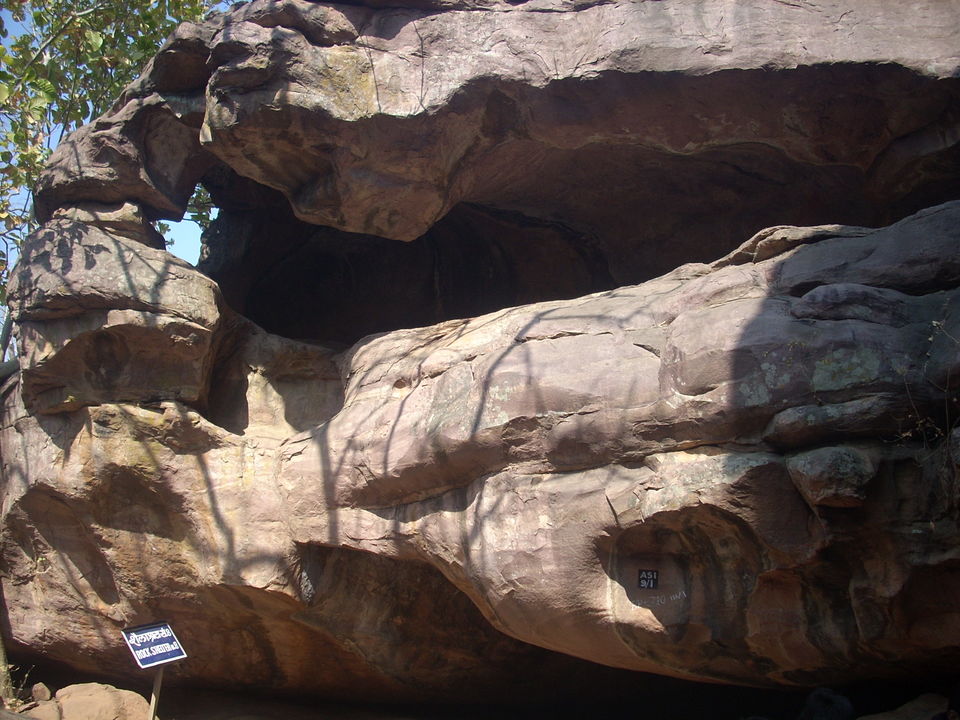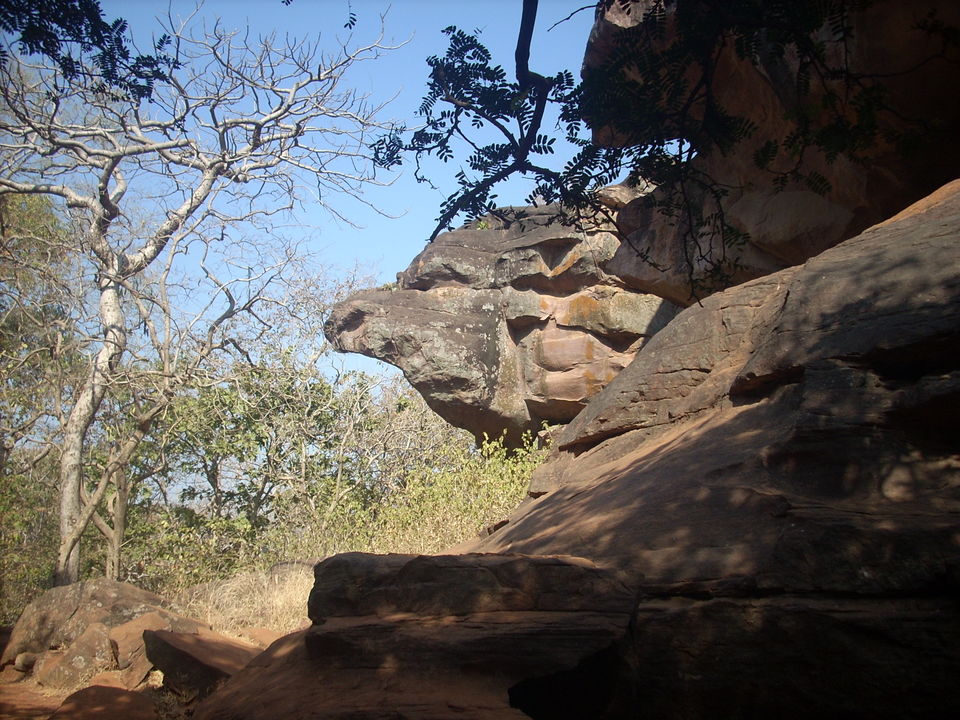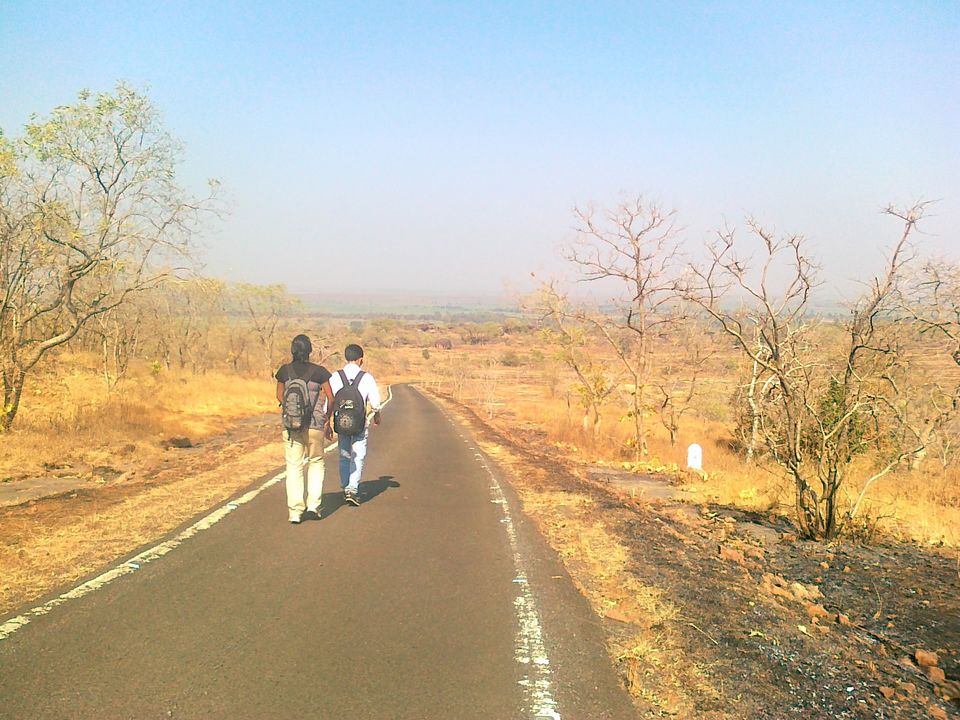 This place is called Bhimbetka and it is famous for its connection to paleolithic period. I was interning in Madhya Pradesh when we visited this 'far away place Bhimbetka'. This trip was the result of one of those sudden plans. To visit this place, we boarded a train from Khandwa early morning then took local bus to reach this place. No one got down except us. Once we started going inside we found our heaven *highway treat* run by madhya pradesh tourism. While we were eating mouth watering alu Ka parathan we realised that there is still no sign of caves. Anyhow we got to know that our destination is 3km away from us and we got an option of choosing the bus/car/our feet as we were low on budget we chose last option (Note: Take my advice, feet our the best option). While we were walking to our destination, there was  no sign other human being except us. As you can already see in the photos, you can just keep walking on this road with no buses, no cars not even bicycles. 
Best time to visit: Winter
If you like reading about our history/ancestors, then you 'must' go to this place. 
Enjoy the past!!