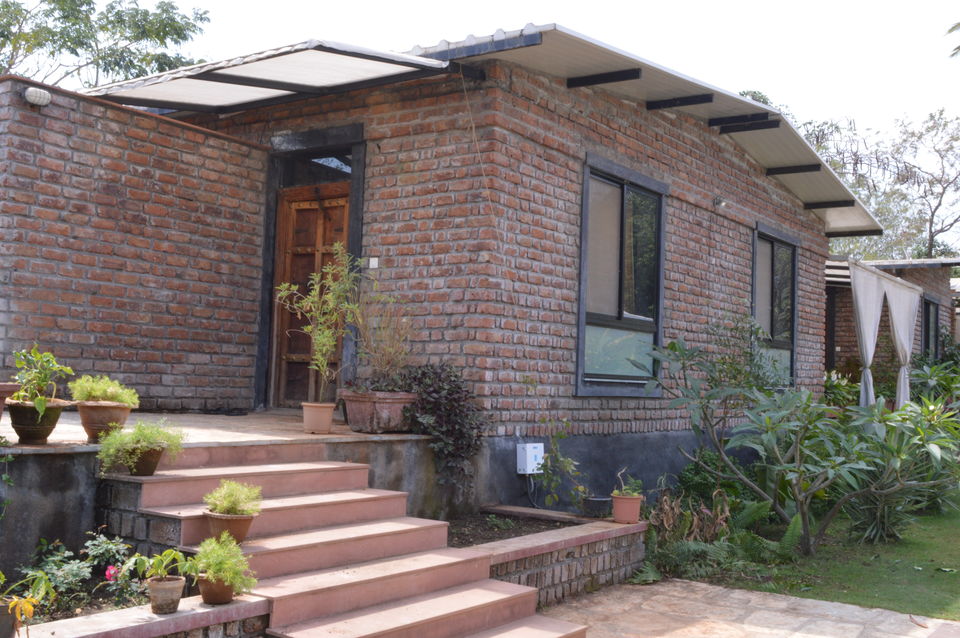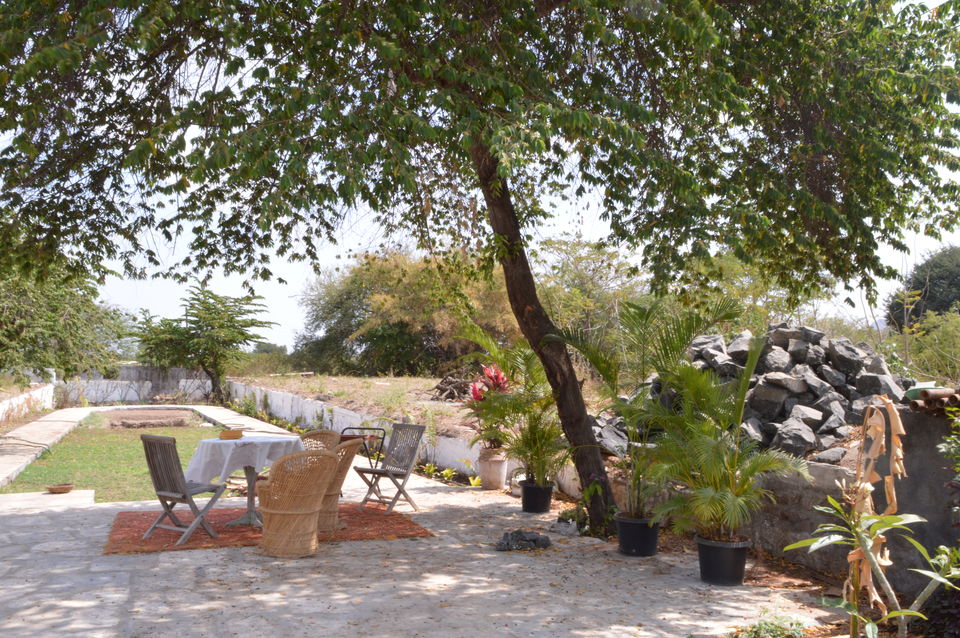 Stay at Nashik Vineyards is not a budget for a regular getaway weekends, that's when we came upon the Gulmohar Homestay and The Retreat at Nashik! The two properties are on the same farm - The Parekh Farm; and is only 170Kms away from Mumbai! The farm does its own organic farming and nursery planting. (Ask Mr. Sumit on his love affair with orchids.) What I liked the best about this place was the experience it provided us.
There are 2 stay options:
The Retreat: The stay here is more like staying on an upbeat European farm - Polished woods, stone houses, clean rooms and open air bathrooms (yes thats right!). It takes you right into nature and yet gives you the comfort of a hotel. In the evening, you can sit outside on the lawn, under a banyan tree in the romantic lighting. (Tip: You need to ask them to prepare you dinner in advance. We got our own food and drinks and made our own party.)
The Gulmohar: The stay here is actually the home stay, which is partly also residence of the Parekh parents. The rooms are clean and just like home. The hosts need no further ado. They only have positive reviews online, and are truly justified.  
Breakfast is served on a shared open kitchen which is also a lively hub where you meet a great mix of guest and chat up with them. Books, cats, carroms, herbal teas liven ups this place. 
Vineyard Visit: If you want to experience good food, great wine overlooking the vineyard & lake; minus the noisy crowd, then Vallone Vineyard is where you should head. It is enroute to Mumbai, and the Pune- based Malaka Spice restaurant offers you appetising South East Asian cusine.   
Restaurant Malaka Spice: good food, wine from the vineyard and plesant view!