Maharashtra's status on Indian tourism map is kind of unique. With so much natural beauty, beautifully spread Western Ghats range and tons of historical treasures hidden in every corner, Maharashtra should be one of the most popular Indian destinations on tourist map. Somehow this factor is lost between its more famous neighbours, Madhya Pradesh and Goa. Other than a few destination in Maharashtra including, Ajanta, Ellora, Matheran, Lonavala, Mahableshwar and Nashik, there is not much famous that would make people from North Indian states book flight tickets and come straight for a trek or an adventure trip.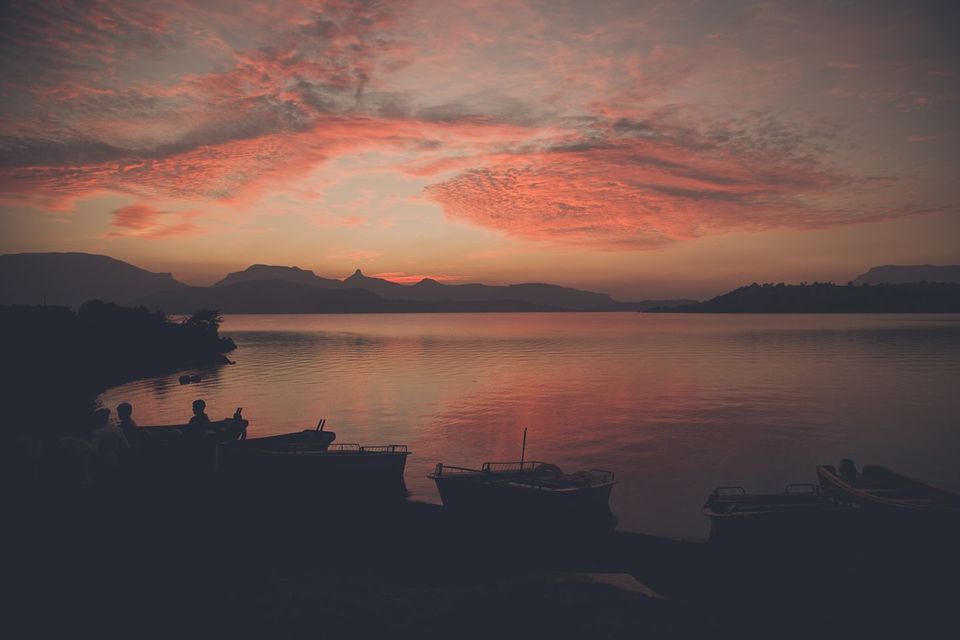 Among the many places worth seeing, Maharashtra is incredibly bestowed with Western Ghats. The many peaks provide trekking experience out of the world. The biodiversity in Maharashtrian side of Western Ghats is simply unimaginable.

The highest peak in Maharashtra, Kalsubai, is an incredible trek destination and is not meant for the fainthearted. Kalsubai takes incredible stamina and willpower in order to walk by steep trails and almost 90 degree slant climbs.

But the area around Kalsubai is not only meant for Camping. The base of the trek in Bari is an incredible campsite surrounded by beauties of the nature from all sides.

Secluded camping experience in Bari village is a treat for Astrophotographers. In non-monsoon seasons, the chances of sighting The Milky Way are very high. One can spend hours clicking or just enjoying the glorious views from the tent.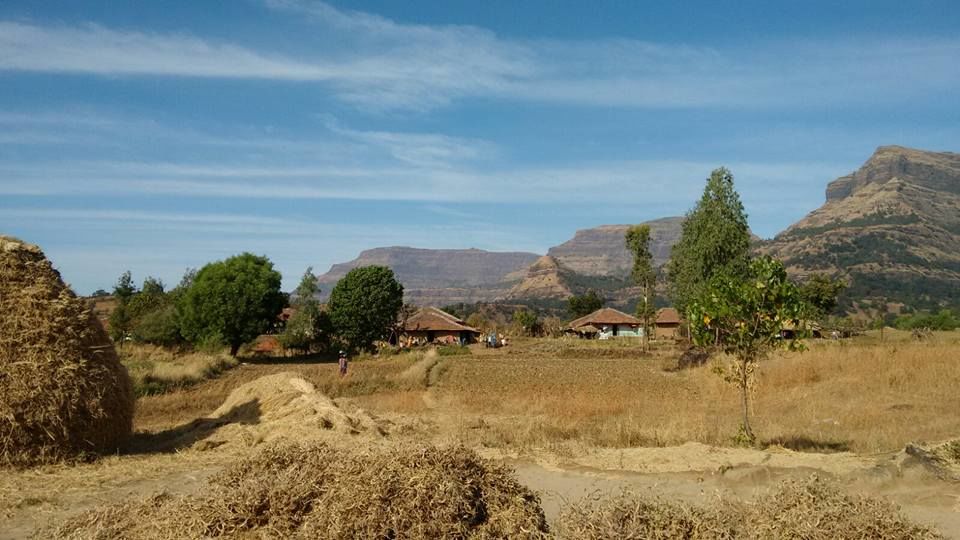 My first visit to Bari was rather a fail. We tried pitching out tent in the wrong place and it didn't survive the wrath of the rains. Yes, this region receives a very high amount of rainfall and it goes up to such an extent that it becomes difficult seeing anything standing right next to you.
The main campsite of Bari is at Bhandardara. The camping group offer the lovely views of the high peaks of The Western Ghats and the lovely green fields. Bari is 6 km from Bhandardara from where the main trek to Kalsubai begins. If you are not interested in walking on the tough routes of Kalsubai then you can also go on other short treks including Harishchandragad Fort and Ratangad Fort.

Other famous destinations of sightseeing attractions are Wilson Dam, Arthur Lake, Randha Falls and Ghatghar. You can also enjoy boat ride in the lake as arranged by many campsites for the visitors.
Best time to go camping at Bari and Bhandardara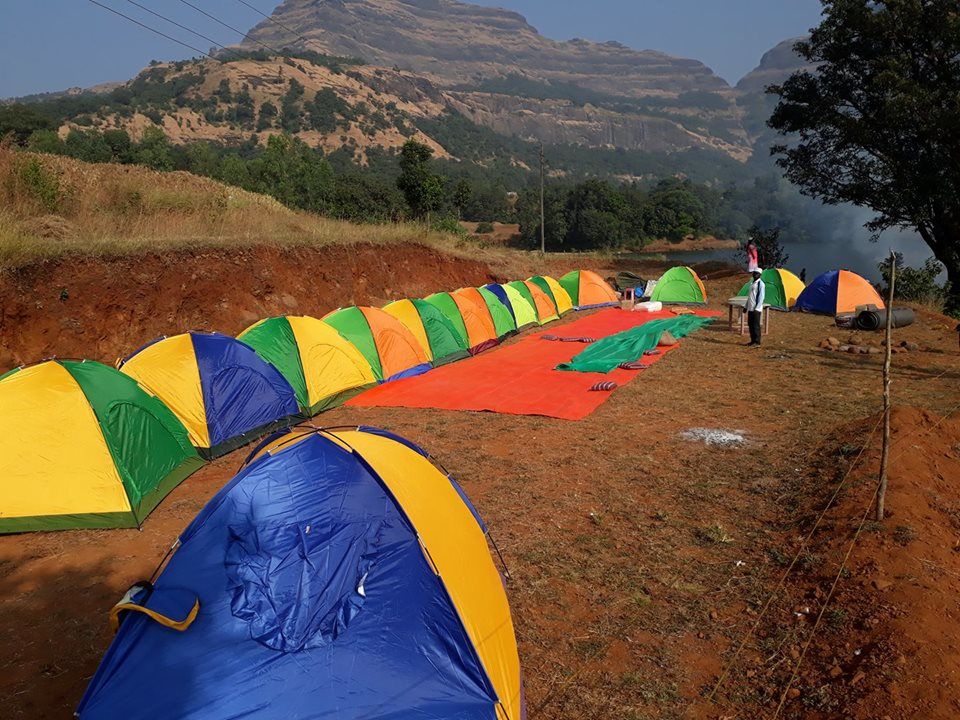 The best time to visit this camping destination is between late August and early April. Monsoon goes away this time and the views become pleasant and it doesn't exhaust much during hiking. The monsoon season, though adventurous is not for the newbies. The experience of camping during the monsoon is simply spectacular. The non-monsoon period offers incredible chances of stargazing and enjoying splendid views of nature.
How to reach Bari Campsite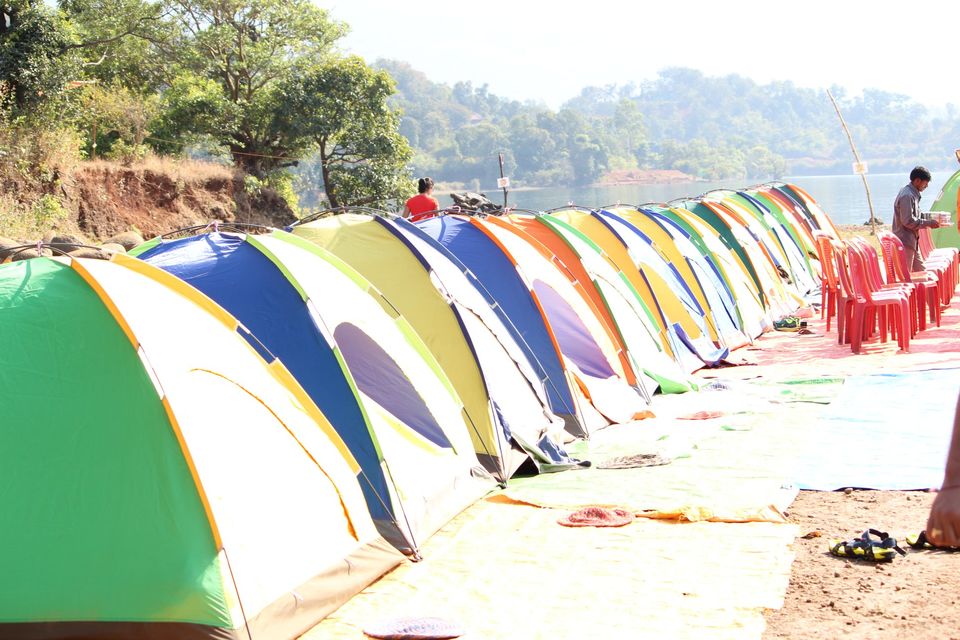 There are a number of ways to reach Bari Campsite. Most of the trek groups which come here, take a train from Navi Mumbai or Karjat. Igatpuri is an hour away from Kalyan and Bhandardhara is another hour away from Igatpuri. You can take an early morning train and reach Bari by 9 AM. If you wish to trek then you can rent a stay home in the village, freshen up and then leave. If camping if your idea then you can contact locals about camping at Bhandardara.

Bari village is a place that displays the charms of rural Maharashtra in the best way possible. The destination is perfect for both adventurous souls as well as the ones who are laidback by nature.