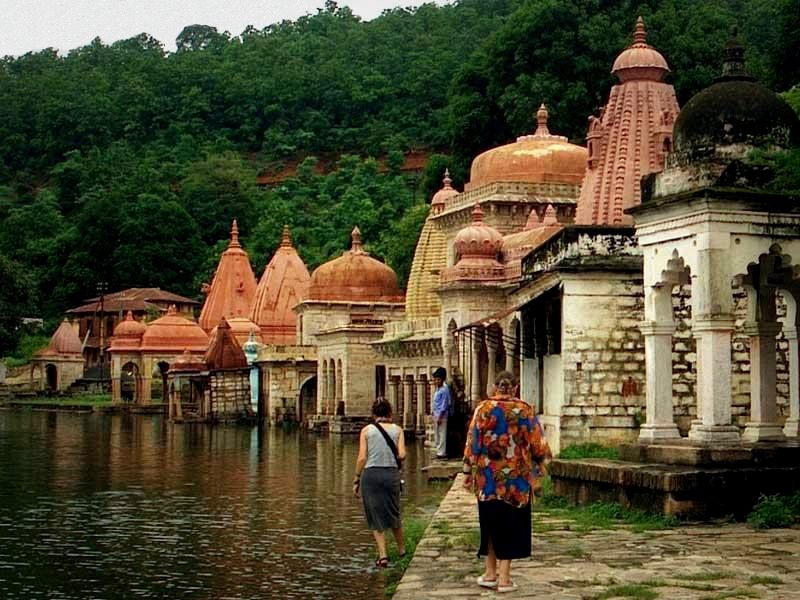 There are moments….. All types of moments in our lives –Some sweet, Some bitter ….. some insignificant ones which pass by &
and some special ones which we always cherish . And then there are moment which will be etched in our minds for the rest of our lives. One such moment in my life was a long drive to Ramtek and Khimsii lake.
It was Christmas and my holidays were dull .My father was busy in office mother too. My sister, who had just come home from college and was getting bored too. Our plans to visit Kerala for the holidays were just cancelled due to excessive rains there .So there was a depressing air all around .Suddenly my father announced that we will go around our own city, Nagpur and enjoy there.
We woke up at 6am in the morning all exited – put on our best clothes and were comfortably seated in our new Volkswagen Vento. Yay!!! A long drive was one amazing idea.
Ramtek is a tiny city situated in the cradle of nature, amongst hilly terrain and a picturesque landscape. The main attraction at Ramtek includes a temple of Ram, the Khimsii Lake, the Buddhist museum & monasteries and the Dragon Temple.
History of Ramtek: Ramtek is a recurring place in our history books. Ages ago, Lord Ram was believed to stay here after he had met the Great Sage Agastya. Not only this the great poet Kalidasa, had chosen this beautiful his refuge while penning the Epic "Meghdoot". Also great Buddhist priests chose this place to come and stay here because of the peaceful surroundings and lovely people.
The Ram mandir is a huge temple made up of beautifully in-scripted stone works .Situated in midst of a vast, serene landscape the Ram mandir is an example of real architectural beauty. We performed a puja and performed the holy ritual of breaking a coconut before we saw a cluster of monkeys jumping around.
The moment they caught a sight of food anywhere – be it in your hands, your pockets or even in your handbag the whole flock will start attacking you give them the food .
They were eyeing my camera, thinking maybe it was food!!!.Then we headed towards the famous Khimsii Lake munching tasty bhelpuri.
. Khimsii Lake is another beautiful place with a huge popularity. Being the occasion of Christmas, lots of peoples were present there with their families. There was a beautiful garden and my favorite---– "A Boating Area". We went paddle boating!!!
After enjoying a delightful sunset in the lawns of Khimsii, we headed for the Buddhist Monastery.
The Buddhist museum was a simple peaceful place.....
with a lot of Buddhist elements all over –like the priest in Dalai Lama type of clothes, the holy Spindle, Which we revolve for blessing, the Buddha idols and various historic manuscripts.
It was almost night when we headed towards the Dragon Temple. A uniquely shaped structured shone in the brightest white and blue lights, one has ever seen.
There was a beautiful chandelier and a Buddha idol inside. The ethereal beauty of the place with its Chinese inscription and colorful curtains awed us all.
It was late in night when we came back. We were exhausted and had our dinner at a restaurant on our way. It was a wonderful day which I will never forget in my lifetime. And I urge everyone that….If you ever visit Nagpur, you know where to go!!!Please visit this little place, and I promise you…you won't return disappointed!