After completing our first trip to Pondicherry, we planned to visit north india. We planned to travel for about two weeks.
Me and my friend,whose father is an Indian Air Force officer , at the time posted in Ambala. We planned to visit him.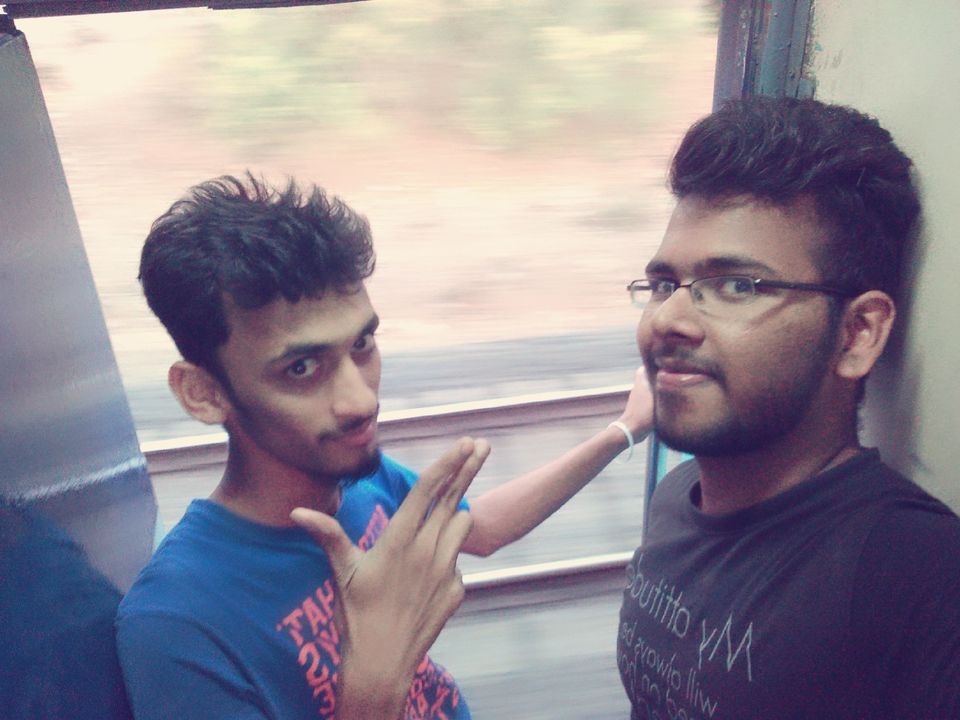 On 16th March night, we started to Delhi from where we have to catch another train to Ambala. We reached Delhi by 18th morning.After having some food,we started for Ambala.
We reached there by evening 4pm. We both went to his home. We relaxed for the whole day. His father, mother, sister and sister's son was there at home. We spent whole speaking and roaming in nearby places.
The next day we left for Punjab. Were we have planned to visit Golden temple, jallianwala bagh memorial, Wagah Border. We left on the morning train to punjab.
We reached Punjab around noon. As we have already booked a hotel for staying, we checked in there. We refreshed and had a little sleep. By evening 5 pm, we went to jallianwala bagh memorial. As it was closed, we went to Golden temple nearby that memorial.
Golden temple was a really a nice place to visit. A large number of people were gathered there. We have to wait in a long queue to enter into the main temple. After a hour long wait, we entered the main temple, where we worshipped the shrine. There were sikh guru's who were reading the holy sikh book.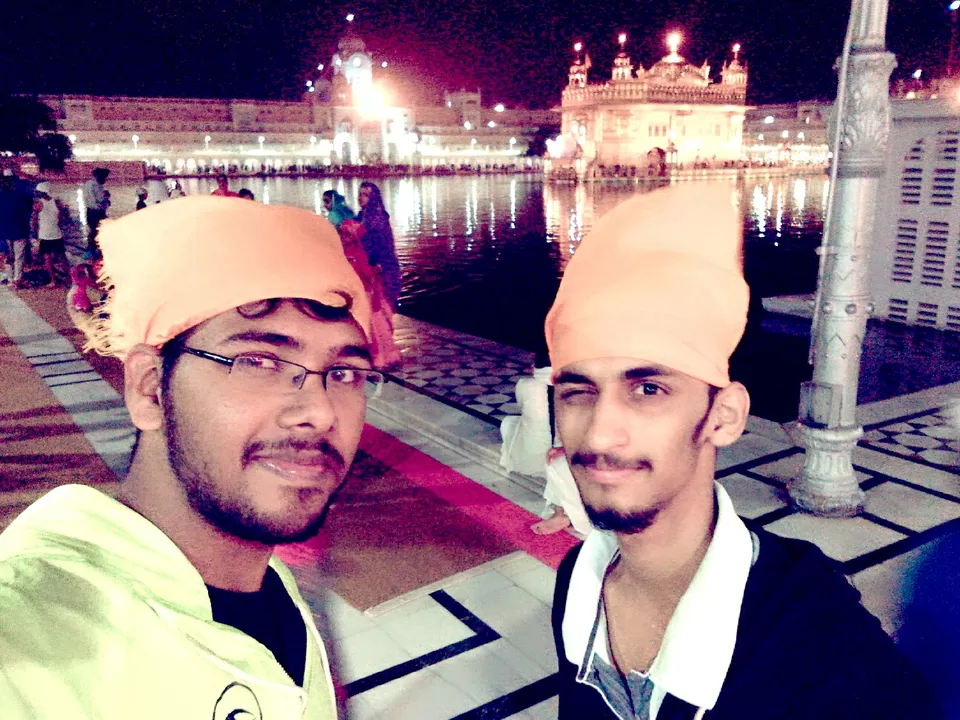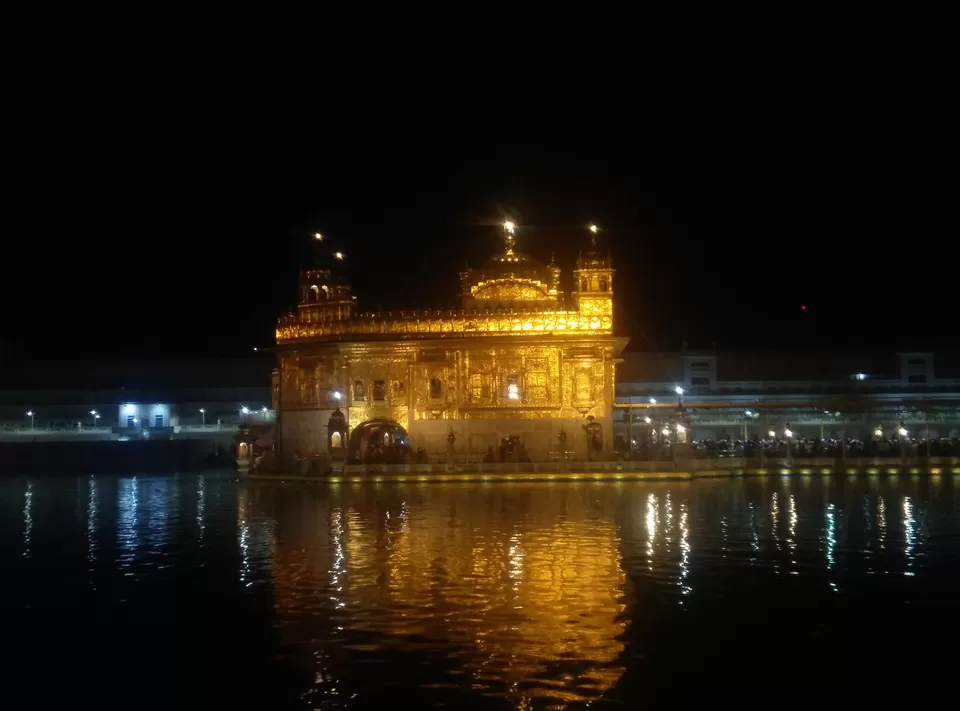 We have been there for three hours. After that we returned to our room. We had our lunch in our hotel. We had a very good sleep at the hotel.
The next morning we went for jallianwala bagh memorial. The place was very vast. We have to get tickets for entering into it. We saw the place which has the huge importance in the indian history. There was a huge well inside the park, onto which many indians fell during the jallianwala bagh tragedy. There were two walls on which the bullet mark which killed many innocent indians were present. There was statue crafted of grasses indicating the presence of soldiers who were responsible for that tragedy. There was memorial erected for this in the centre of the park.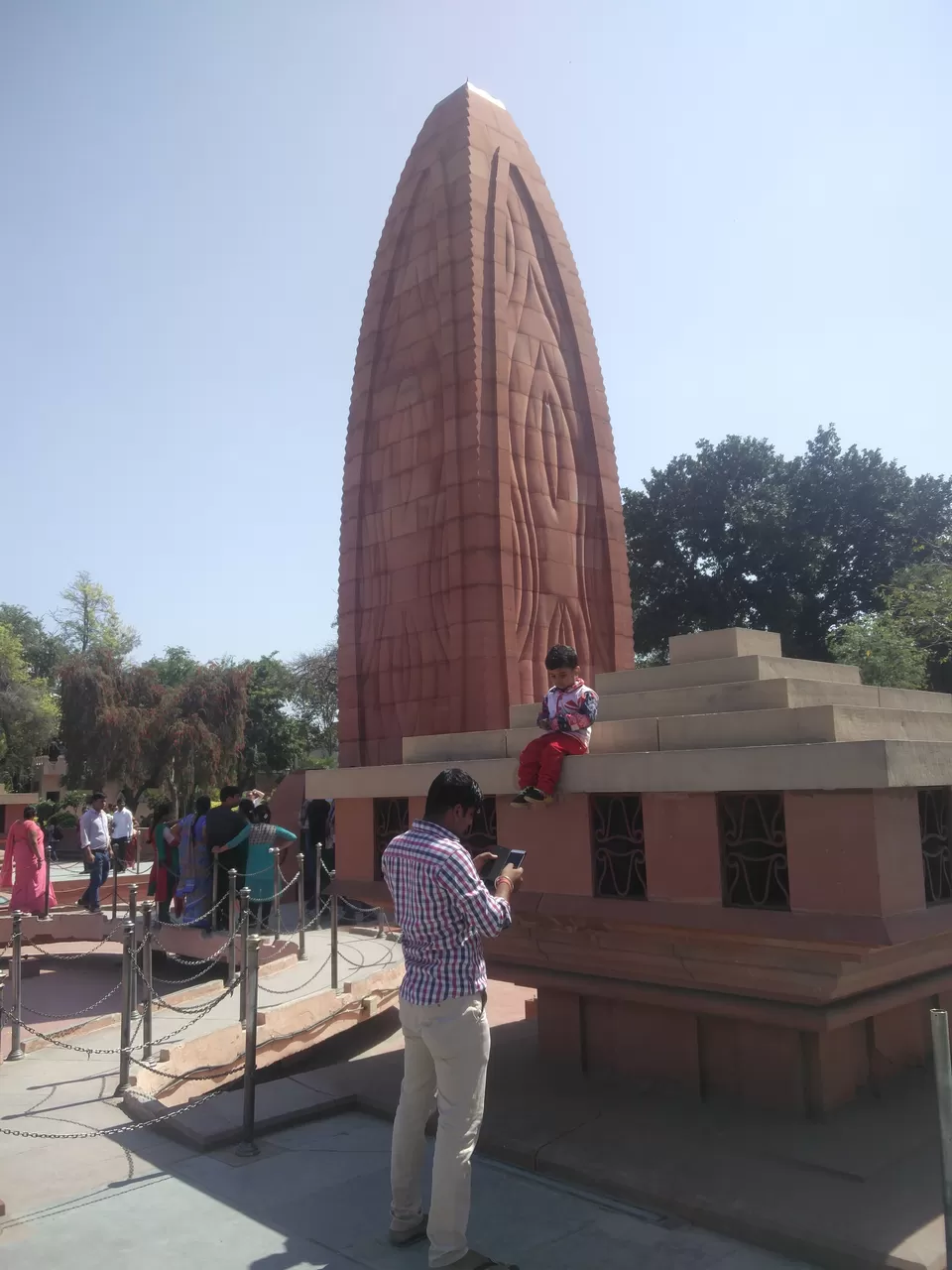 We had spent about three hours there. Then we went to have our lunch to our hotel. After having our lunch ,we had a sleep and then went to Wagah Border for seeing the evening parade.
The parade was mindblowing. There a huge crowd gathered as it was a weekend. As my friend's father was an IAF officer, we got into VIP Gallery. We reached there before half an hour of the ceremony.
There were indian commandos guarding the border gate. The parade started at 6 pm. It was fantastic show by our BSF. As many as 10 BSF officersto part in it.
The show was so patriotic. The show lasted for more than 45 mins. We were there till the flags of both India and Pakistan being taken from the post. Then we went to our hotel. We had our food from a local Dhaba.
We went back to Ambala, the next morning. The whole was superbbblllyyy awesome.
After two days of staying in Ambala, we next went to Haridwar and Rishikesh.
First we thought of going to Haridwar, We left for Haridwar around 10am from ambala and reached there by noon , around 2 pm.We checked into the hotel,which is already booked. We relaxed for some hour.
In the evening , around 6pm we went for seeing Ganga Aarti(Pooja's performed along the banks of river Ganges). We offered pooja at the ghat and took a holy dip at the holy Ganges river. We worshipped at all the temples around the ghat.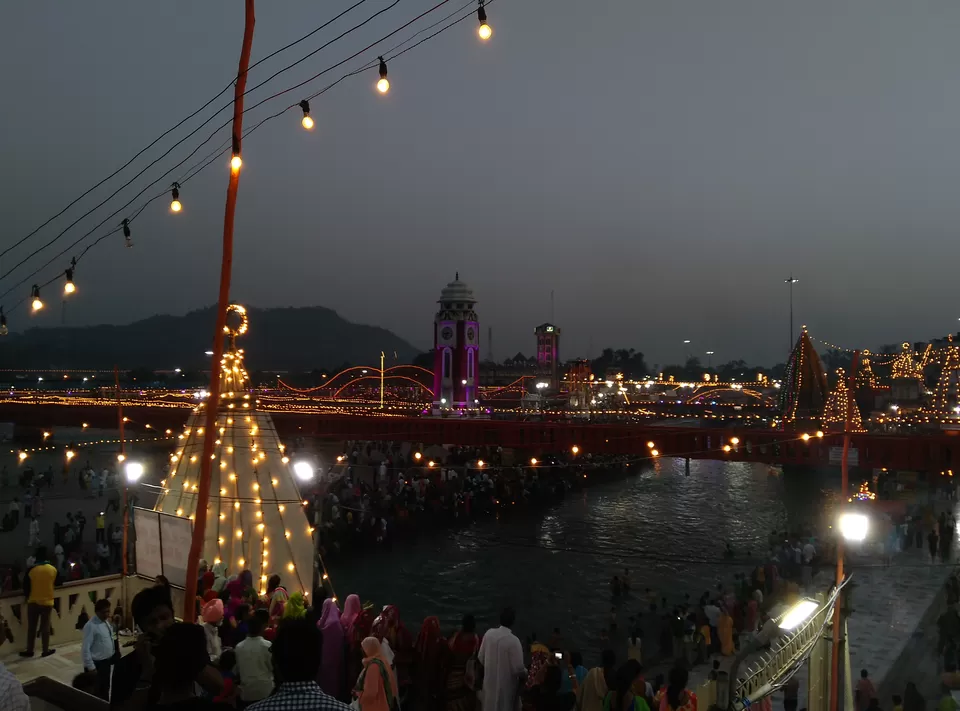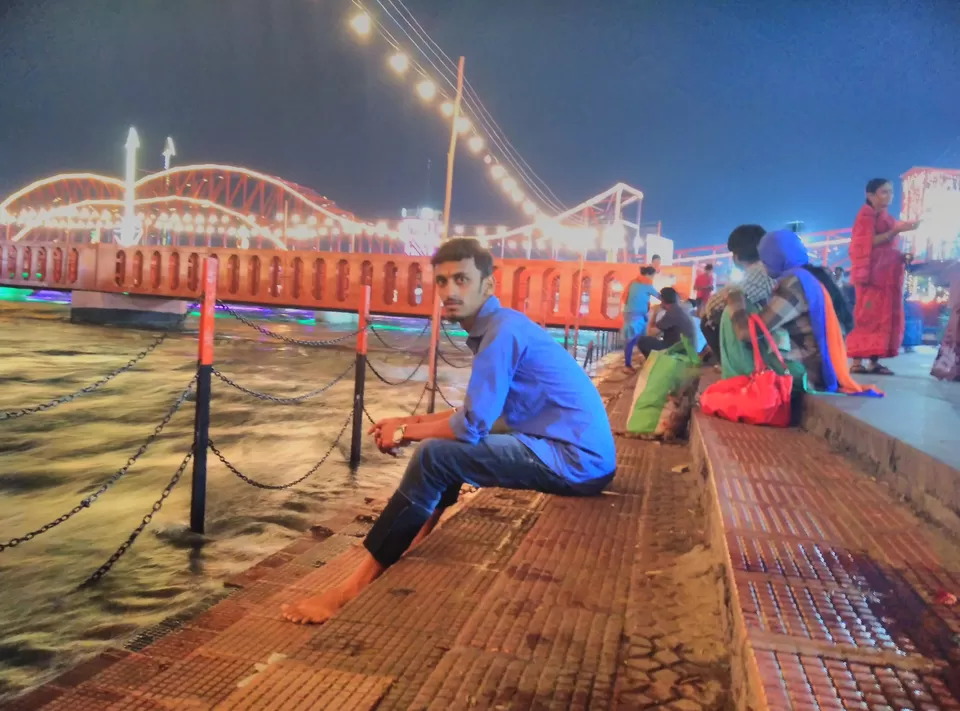 After that we went to our hotel as it was too late. We had a wonderful dinner from a nice hotel.
The next day we went to Rishikesh. We had to travel for an hour to reach Rishikesh from our hotel. We had a Cruiser car arranged our hotel manager, along with a person who knows about Rishikesh. We reached there around 3 pm.
There were two long bridges(or) Jhula's presentin Rishikesh. Both these jhula's are dedicated to Hindu god's Ram and Laxman. First one is Ram jhula built for lord ram. Then we went for a temple near to that jhula.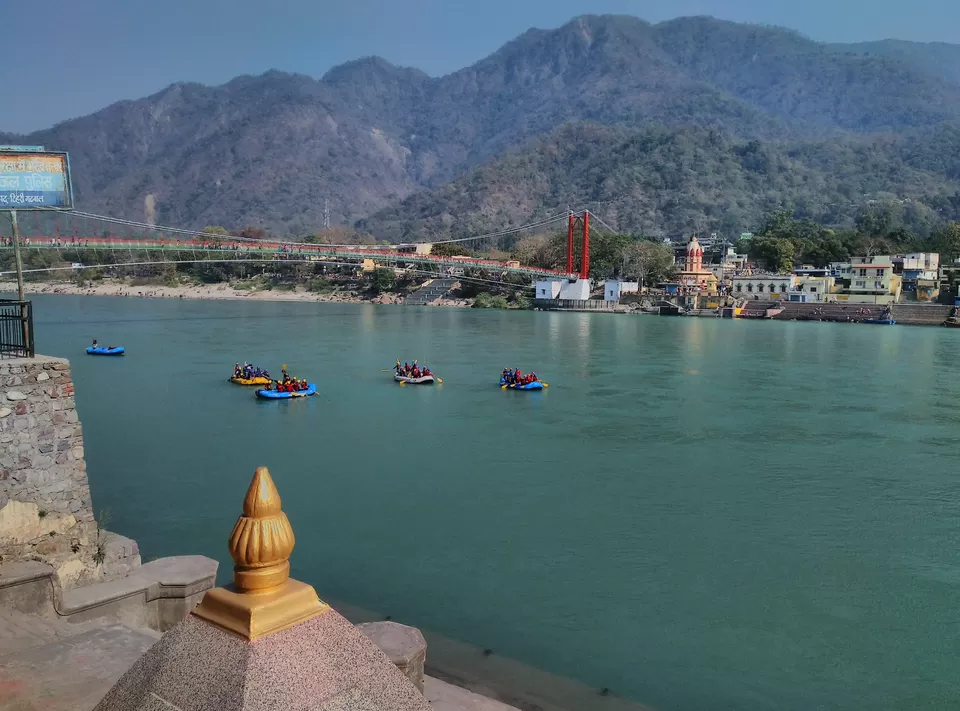 We had to walk for some distance to reach laxman jhula. We met many foreigners on the way. There were many rafting schools or agencies present on both sides of the road. The streets are always busy for entire day.
We had a nice lunch at Rishikesh. We travelled back to our room after spending the whole day there. We had nice experience in Rishikesh.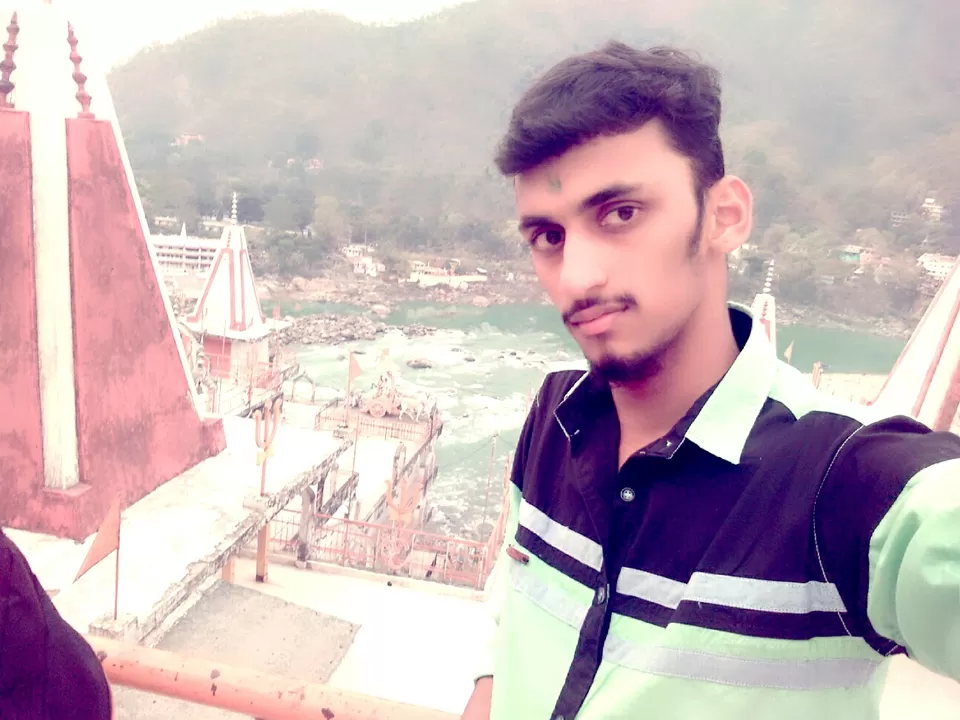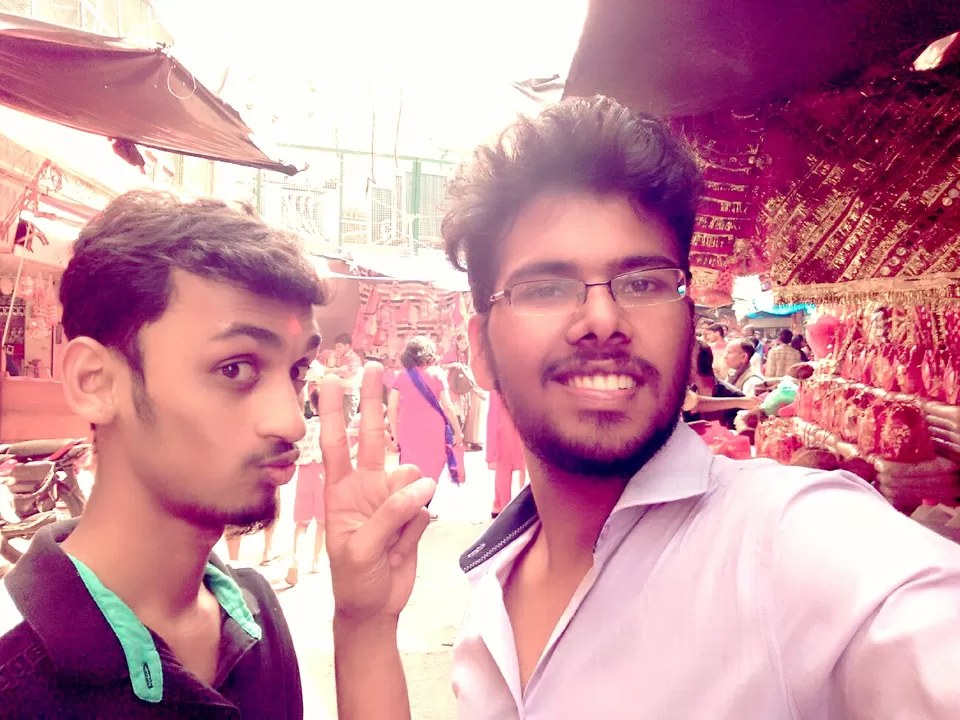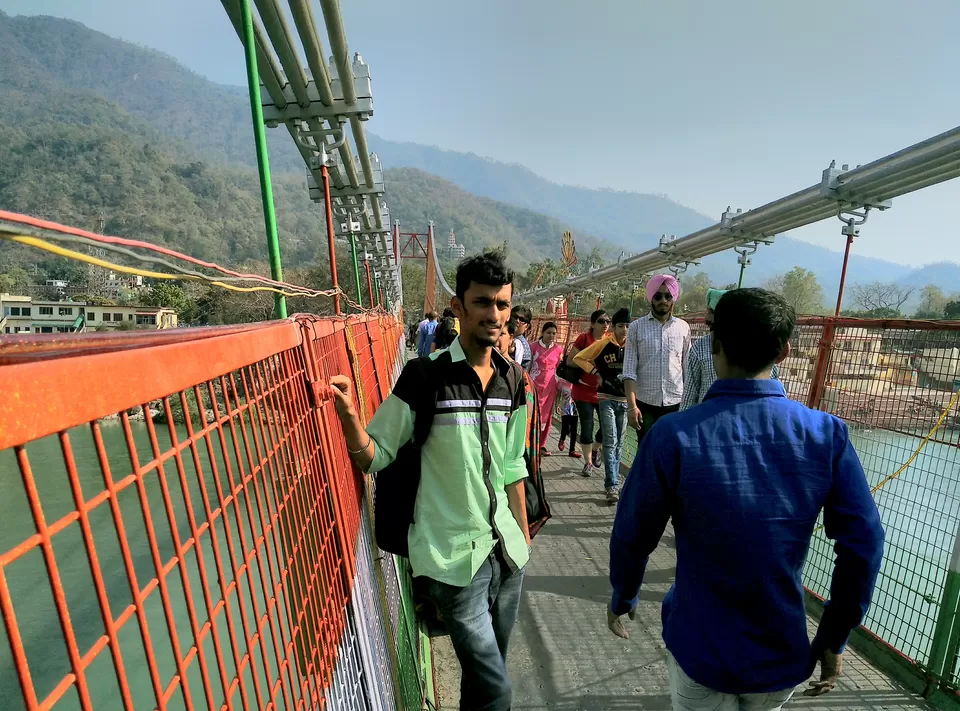 Then we went for some temples nearby and returned to Ambala to my friend's home. We spent time there by roaming around and having some local foods.
We were preparing for travelling back to chennai.
The whole experience was rocking. North India was so beautiful than I expected. Very memorable journey close to my heart.Loving North India................:)